Queer Eye: Details of the Show's Making
Netflix' Queer Eye brought us another season of tears and joy with our favorite Fab Five. But did you know that Queer Eye is actually a reboot? How the new Fab Five were auditioned? Why did it take a whole year of auditions to find the perfect Fab 5? Who of the Queer Eye experts had a tense off-screen conflict? Let's explore the hidden side of Queer Eye together!
---
1. LEGACY AND INSANE CASTING
In case you didn't know it, Netflix's Queer Eye is a revival of the 2003 show "Queer Eye for the Straight Guy". The original series with the first Fab 5 became a huge hit, mainly because of the chemistry between its cast. Still, it was criticized for its lack of diversity. So in order to fix that gap and to resonate with a younger audience, the creator David Collins held a truly insane casting.
Literally thousands of guys from all over the world applied for a place in the Fab 5. The pool of candidates was eventually narrowed to about 300 actual auditions. And then 60 young men flew to LA for a final casting call - chemistry tests. The production team needed to get the perfect cast combination to recreate the power of the original Fab 5.
---
Believe it or not, it took a whole year to find the matching pieces of the jigsaw puzzle and to shoot season 1, but it was totally worth it. Still, not all our beloved hosts went through all the casting steps: some were lucky enough to jump in at the final call.
Karamo Brown only found out about the audition after the casting had already closed, but his agent still managed to pitch him over the phone to the show's casting seniors. And the first fab bond was between Karamo and Bobby Berk. Tan France had no intention of applying for Queer Eye until he was offered an audition by the show's producers on social media.
As he later shared, "I went to the audition because I thought I would make some gay friends. I never thought that I would get a job."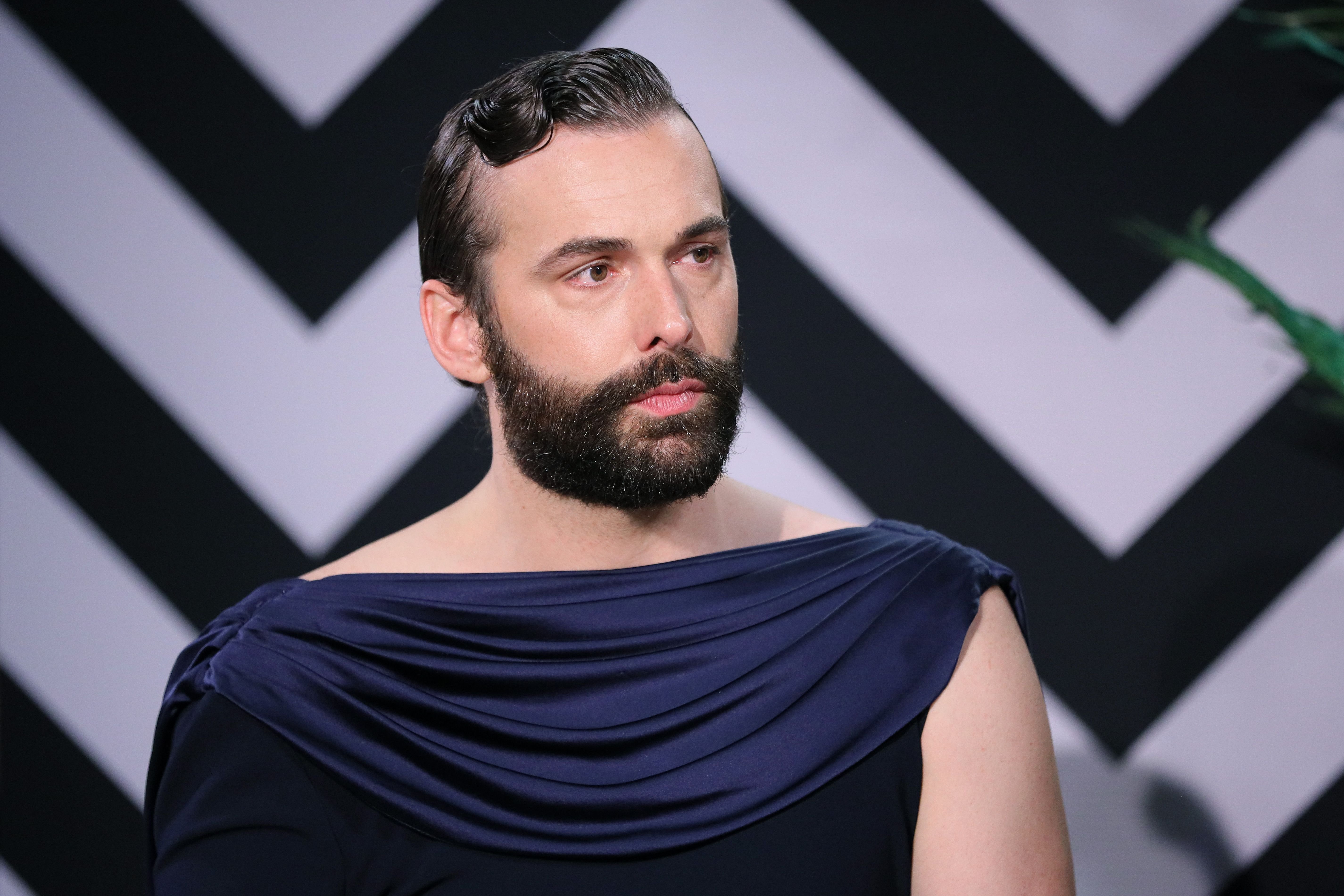 ---
Jonathan Van Ness shared that after applying for the audition, he had a chat with casting and a video interview before he charmed everyone in person in LA. 
And Antoni Porowski was actually lobbied into the cast by a Queer Eye royalty. He was an aspiring Canadian actor and assistant to Ted Allen, the original "Queer Eye" foodie. And fortunately this recommendation paid off, as the new Fab 5, including Antoni, immediately clicked!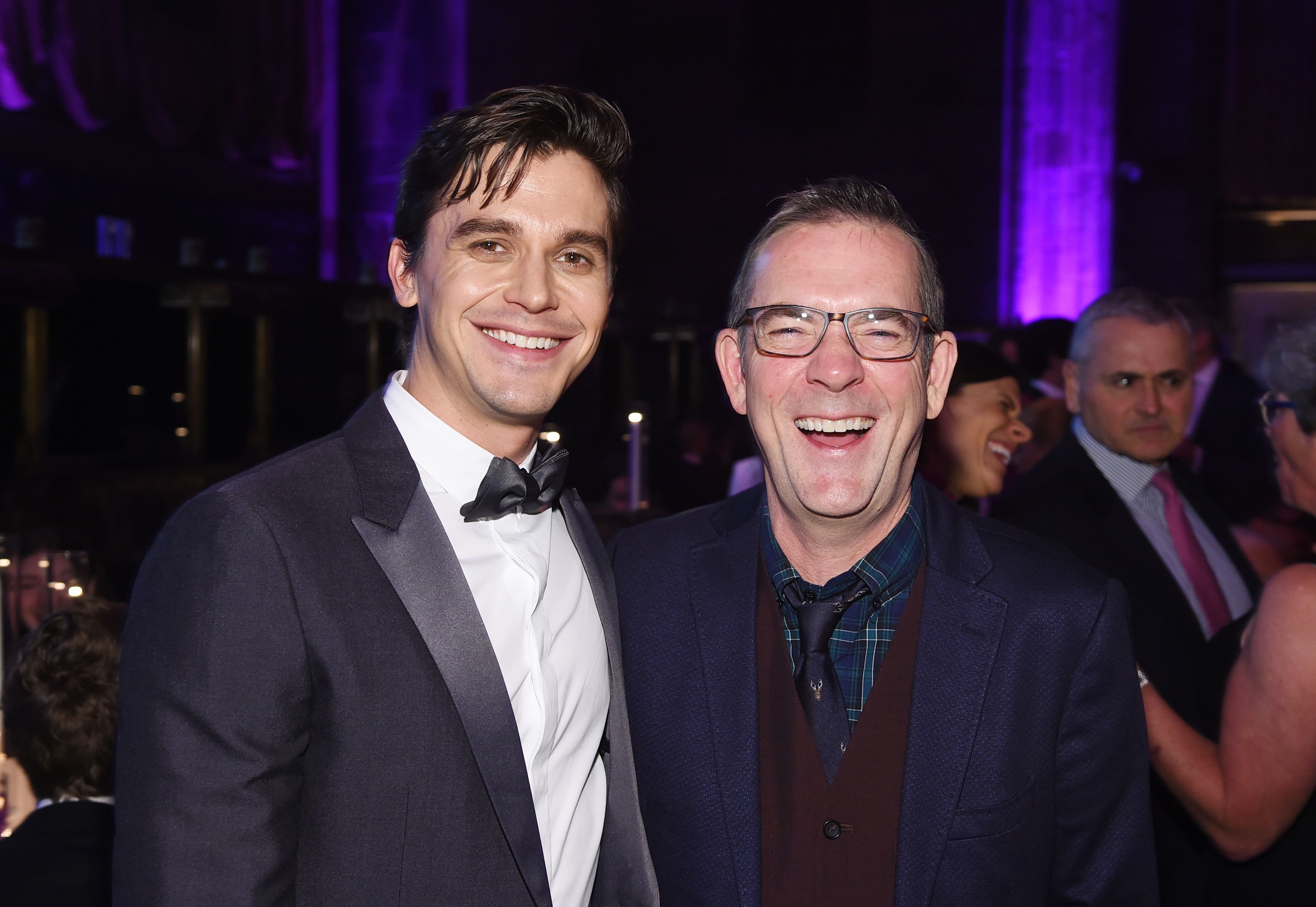 ---
2. THE FAB 5's ROLES 
Karamo was a real trailblazer long before he was cast as the first African-American in Fab 5. Back in 2004, Brown was the first-ever openly gay black man on MTV's reality shows The Real World: Philadelphia. And in his new role, Karamo keeps paving the way for others. 
His Queer Eye contract includes special requirements: two to three gay African-American men must be hired onto the crew. Amazing, isn't it? A licensed psychotherapist and social worker, Karamo does not fancy the title "culture expert", and prefers to be called "therapist, life coach, or counselor." 
---
Bobby is considered to be the worst driver in the group, but that doesn't stop the rest of the Fab 5 from loving him and appreciating his enormous input in the project. Apparently, Bobby works much more than anyone else, as home makeovers are very time-consuming. In addition to helping the heroes, Berk designed all of the Fab Five's lofts.
Tan is the only one on the team who did not have TV experience before Queer Eye. He almost quit when season 1 started shooting as he was really nervous about all the upcoming pressure. Tan stayed only when a Netflix producer reassured him that he didn't need to be anyone but himself on the show.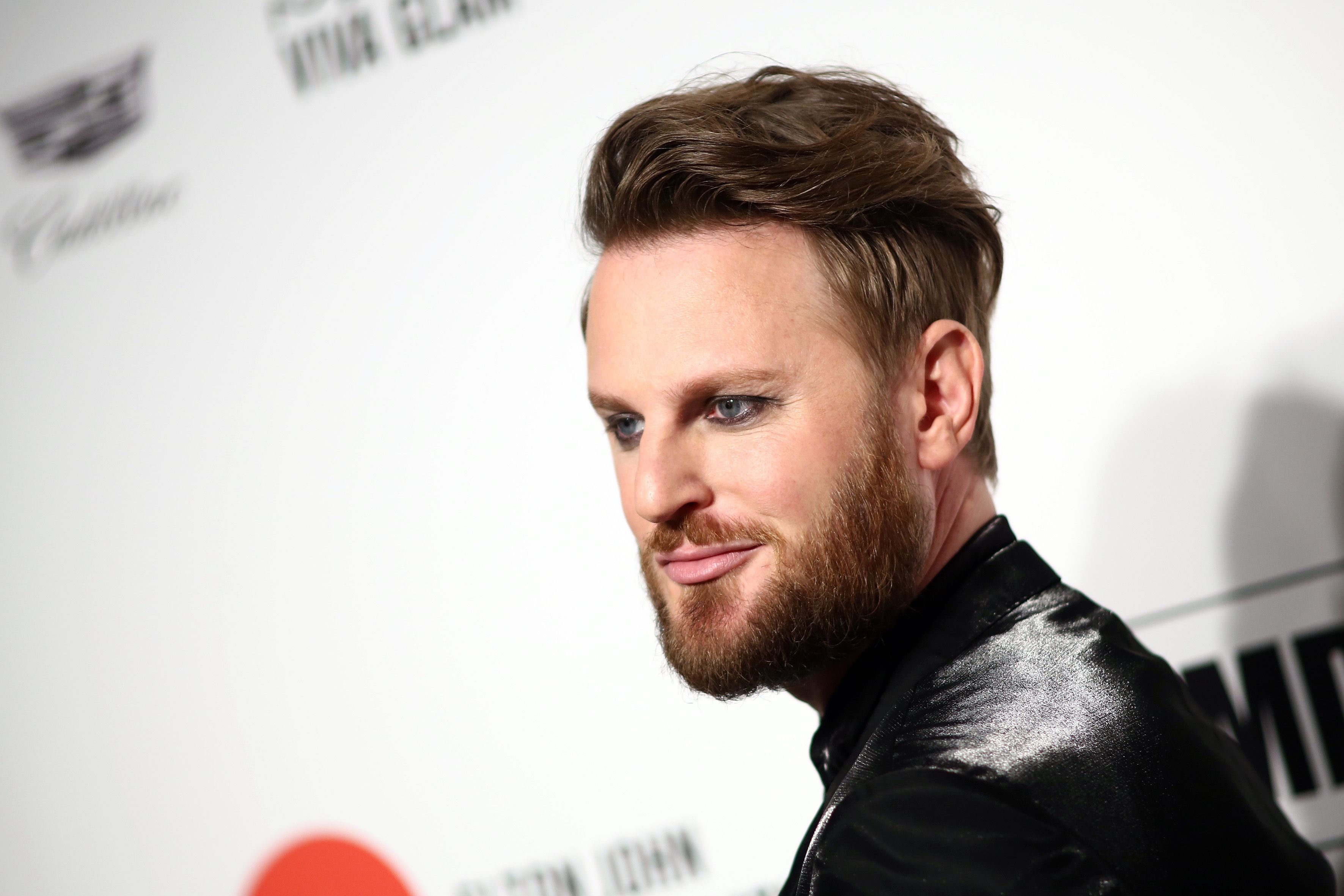 ---
Jonathan is a licensed cosmetologist, who believes in washing his face. With his positive gorgeousness, Jonathan is perhaps the most extroverted and loud in the Fab 5, but that attitude comes at a price. He often needs time to be alone with his four cats to recharge.
Antoni is a food expert who's never attended culinary school. He's the only one in the cast who described his sexuality as fluid. Antoni was really self-conscious about his portrayal on the show, but he found comfort in expressing himself. Porowski studied psychology, and therefore he believes he could do equally well in Karamo's role.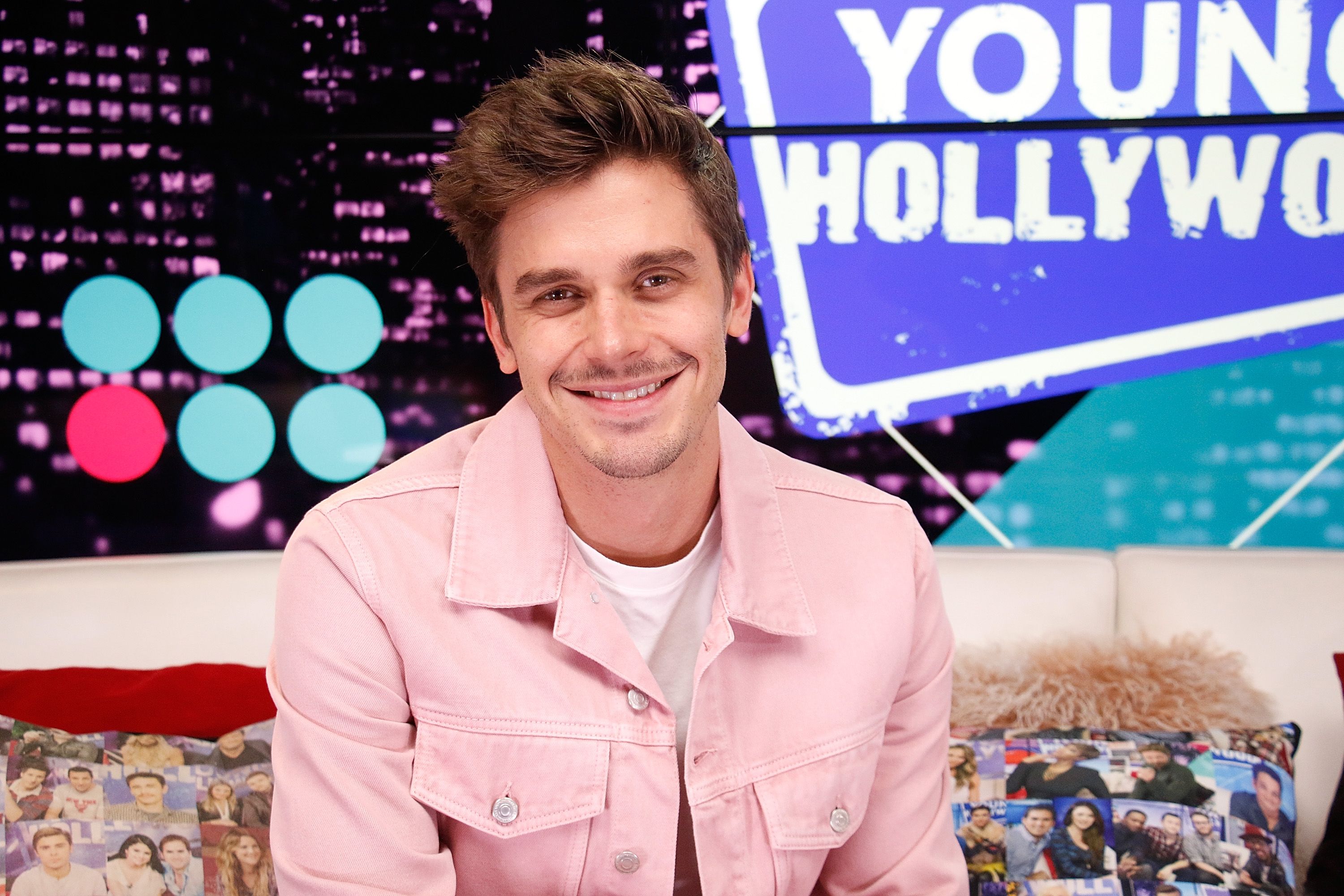 ---
Although the Fab 5 have become best friends, things haven't always been so smooth between them. Antoni and Karamo revealed that season one was filled with off-screen conflict and tension between them due to a third party spreading rumors.
Both experts remained professional while filming, but did not talk to each other off-camera. Still, the two guys who know something about psychology managed to work through it and never looked back.
---
3. PREPARATION SECRETS
Have you ever wondered whether the Fab 5 get to choose their subjects? Well, the guys have absolutely no say over who appears on the show. But they praise the casting crew for doing an amazing job on the hero-hunting. 
Yes, Queer Eye refers to their subjects as heroes, because it takes a lot of courage to open up and allow yourself to be vulnerable in front of the camera and a huge audience behind the screens. So how are these heroes picked? It all starts with the city and a particular community living there.
---
The crew does a deep dive and meets about 20 potential subjects to find the best candidates. Again, the hero is someone who's not afraid to change and whose story hasn't been told before. Some people take steps forward and write about themselves, but they are unlikely to fit. Most heroes are nominated by someone else.
And while there's a massive checklist of requirements the person has to meet to become a hero, the main question is always "why now?" So a week or two before the Fab 5 meets their hero, they only get to see the basic dossier with age, job, hobbies, and favorite stores. The pre-production stage includes discussions on how to make the upcoming experience personalized.
---
Then they go scouting for the loft and other necessary locations. Tan checks out the closest stores to the hero's home that match his lifestyle. And then the production team communicates with the store in order to find a way to monetize it. Bobby tries to pre-order at least some of the furniture pieces when he sees the home in the pre-scouting images.
The only thing Antoni receives before meeting the hero is a short write-up about his dietary restrictions. Everything else comes together with the main surprise factor - the hero.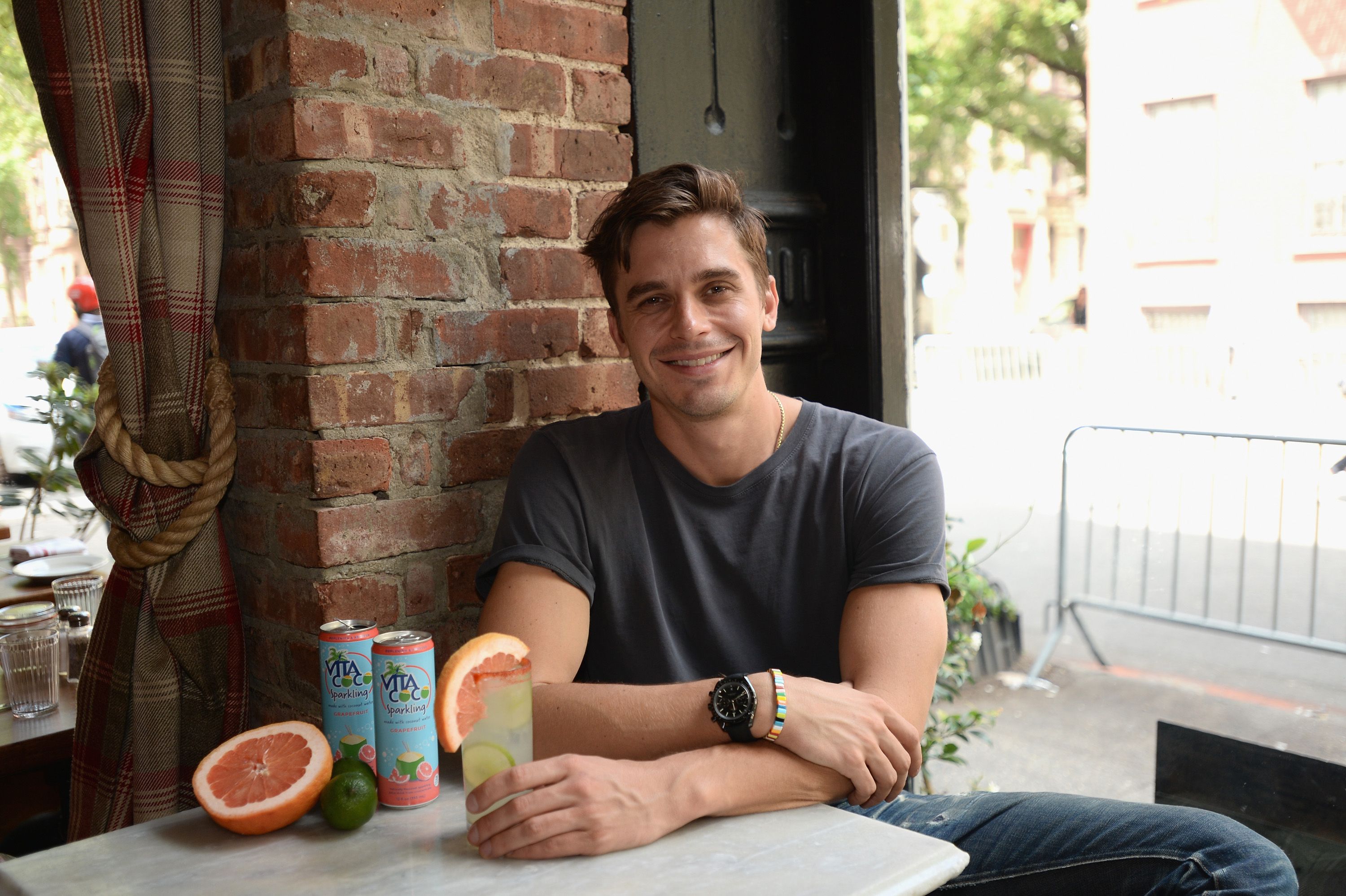 ---
4. THE FAB 5 CHALLENGES 
It takes a lot of energy and discipline to make the bespoke experience look effortless. The Fab 5 learn from their mistakes and admit to feeling pressure to make a highly-appreciated show. Although it is Karamo's job to make heroes open up, he's not always the main connection maker.
---
Still, at least one of the five develop a personal bond with each hero, based on a similar struggle they've both experienced. Although in season 1 Karamo was told to "cut back on the therapy stuff," he fought for his role and eventually redefined it with the show's higher-ups.
The other 4 like to call him "KarOPRAH" as he is a great listener. The production makes sure to avoid luxury brands so that there is no contradiction with the show's nature. While some viewers think that Queer Eye is paid by certain stores to takes their heroes shopping there, Tan says that's a total misconception.
---
The locations have to match the hero's income and lifestyle, so that their makeover is not a one-time-never-repeated experience. For the same reasons Jonathan always asks a hero how much time he or she spends on their grooming routine. The Fab brother's mission is to develop a non-complex routine that will make sense and become a habit.
When Antoni meets heroes, he starts with peeking into their fridges to understand their lifestyle. His main mistake in season 1 was trying to prepare as many as three meals for the hero. And when most of his cooking footage was cut for time, he switched to keeping it simple.
---
And, as we already mentioned, Bobby has more working hours than the other 4 fabs. He works 7 days a week, sometimes with night shifts to plan and develop safe and beautiful home makeovers. In order to increase his interactions with the heroes, Bobby's five-person team has doubled since season 1.
Yes, contestants keep all the garments and furniture featured in the episode. However, the Queer Eye team take away the items that they replaced so that their heroes really have a fresh start.
---
5. LOCATIONS CHOICE
While the original show was set in liberal New York City, the reboot creators decided to take Queer Eye to other cities across America. The reason for this is solid: with LGBTQ rights in the spotlight, the show wanted to reach less likely places - where you may not expect five gay men walking around helping different people.
---
The first two seasons were shot in 13 different cities in Georgia, and according to Jonathan, season 1 was quite challenging. Filming during hot Georgian summer months required extra effort to make sure nobody looked sweaty. And how did you like the episode filmed in the town named Gay?
That ironic name was the inspiration for a special episode that took place in a small Australian town named Yass. In Seasons 3 and 4 they found their heroes in Midwestern states Missouri and Kansas. 
The one very special exception being Quincy, Illinois, which took Jonathan to his hometown and let the Fab 5 create magic for his former music teacher. Another special took the Fab 5 to Japan, and in the recent season 5, they got to explore Pennsylvania.
---
6. LONG-LASTING SUPPORT
What we see in the episode is the very tip of an iceberg, which is often not limited to a few weeks of preparation and working directly with each hero. Some connections made on the project transform into some sort of mentorship. 
Yes, the staff and production team keep in touch with the former contestants, who continue growing with their support. The Fab 5 occasionally post updates about their wards on social media.
---
Karamo shared that he's giving mini therapy sessions to those who were brave enough to open up. Bobby is still close with a trans man Skyler Jay from season 2. And Neal from season 1 still texts Antoni about food, while Tan receives pictures from fitting rooms with heroes asking for advice.
Some of the Queer Eye alumni shared their happy love stories. The very first hero Tom remarried his ex-wife Abby. And A.J., the first-ever gay hero who came out to his step-mom on the show, married his long-term secret partner Andre. But not every makeover had a happy ending.
A.J. sold his apartment weeks after it was beautifully refurbished by Bobby. According to A.J., he did it to move in with his hubby, but it was certainly upsetting for the team to learn the news. And the aspiring comedian Joe from season 1 took down the website that Karamo made for him.
The Fab 5 reunited with AJ + Andre, who revealed they're now MARRIED! ❤️🧡💛💚💙 pic.twitter.com/R2XOUpY60v

— Queer Eye (@QueerEye) June 1, 2018
---
7. LIFE-CHANGING IMPACT
When the Queer Eye creators started working on the reboot, they decided to diversify not only the locations and the Fab 5 cast but also the heroes. As Tan commented, "The original show was fighting for tolerance. Our fight is for acceptance."
Yes, the contestants are no longer just "straight guys": we've seen LGBTQ people and ladies go through fabulous makeovers. And to make those transformations durable, the production team decided to spend more time with the heroes (the original crew spent one day with each contestant).
---
With that additional time, the Fab Five had short interviews in each episode, and the audience got to know them better. The Fab 5 admitted that they never intended to reveal so much of their personal life, but it created a precious connection, both with heroes and viewers.
Also, the guys were advised to not fill gaps of silence when talking to heroes, as that's when they tend to open up more. Perhaps, that's why the show became such a tearjerker, although it never aimed for such a label. All emotions are sincere and deliberate, and there's lots of collective on-set crying.
---
So in addition to being highly relevant, this fabulous "make-better series" became an authentic family-friendly experience. The Fab brothers shared that they are not just helping their heroes, they are growing at the same time as well. While the five never planned to make the show political, it happened organically.
And the uncomfortable scene from season 1 where Karamo got pulled over by a cop, opened an important conversation despite it being set up. Queer Eye had a very successful crossover with Nailed It!, where the Fab 5 competed with each other in baking, and Antoni was a guest judge.
And we are all keeping our fingers crossed for another hopeful collaboration: the group is super excited about Tidying Up With Marie Kondo! Netflix, please, make it happen!