Why Michael Clarke Duncan's Life Ended The Way It Did
Acclaimed actor Michael Clarke Duncan's journey in Hollywood left a significant mark on those around him - especially when news broke of his untimely death. "Big Mike" grew up in immense poverty and managed to work his way from a ditch digger to a star-studded celebrity. How did he do it? Read on to find out! 
---
Where Did Michael Clarke Duncan's Story Begin?
Mr. Duncan's life tells the tale of rags to riches. Born in a poverty-stricken family out in the South Side of Chicago, his circumstances did not seem like the startings of a star. He came into the world back in 1957, and at the tender age of five, he watched his father walk out the door.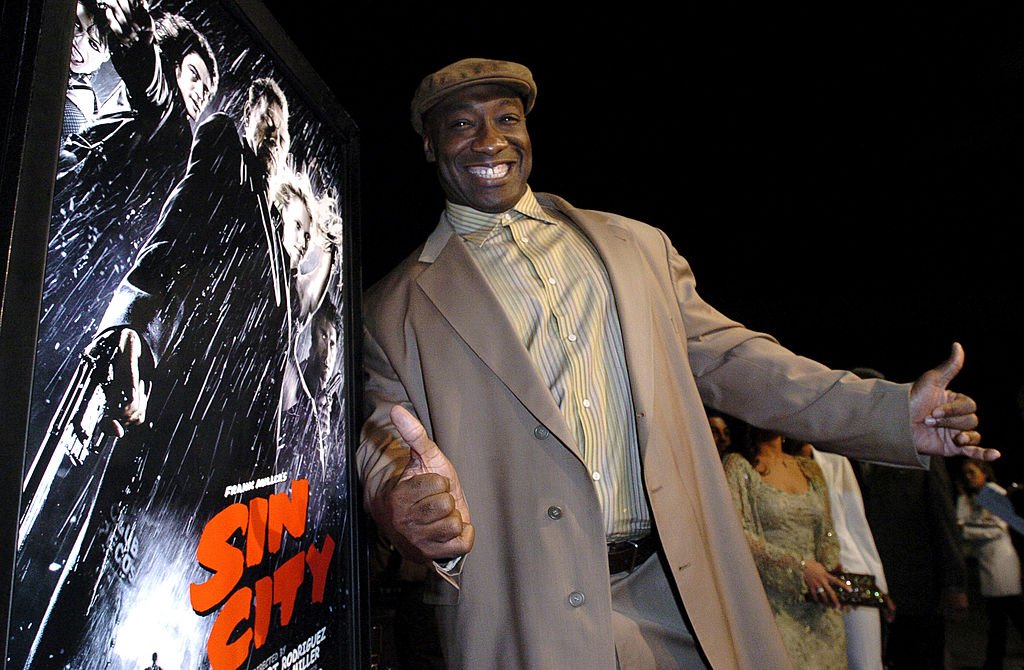 Raised by his eldest sister and his single mom, life was tough for the young Michael. From an early age, one thing was clear: if Michael wanted to be successful, he would have to overcome various hardships along the way.  Fortunately, he found some joy in his love for basketball and football.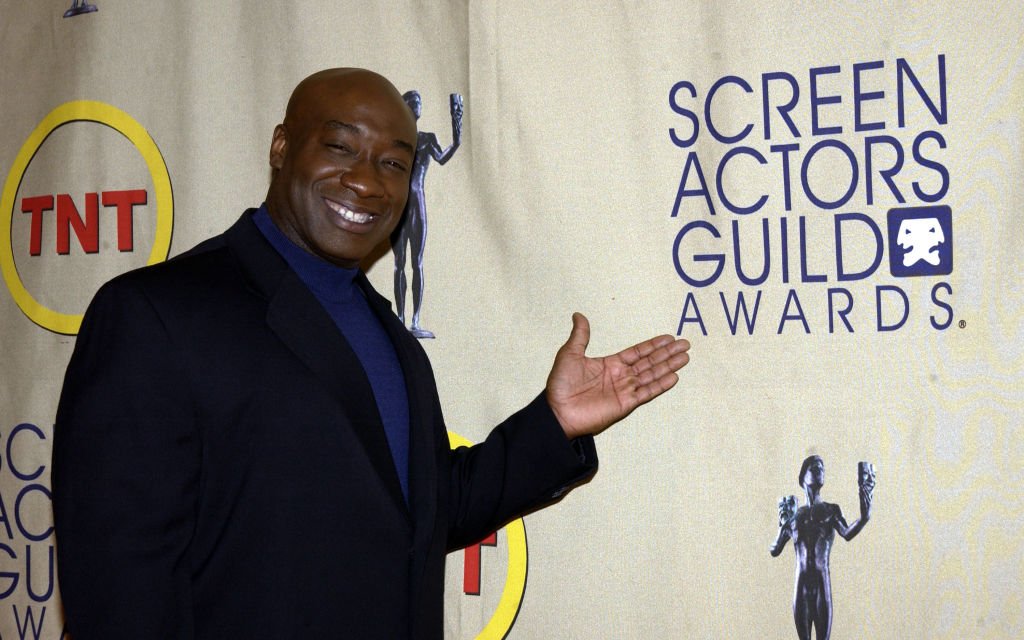 ---
From Ditch Digger To Acclaimed Actor 
Mr. Duncan completed his education at Kankakee Community College in Illinois, followed by Alcorn State University in Mississippi. The future star studied communications but never completed his degree. Why? Well, he had to return to Chicago to support his struggling family.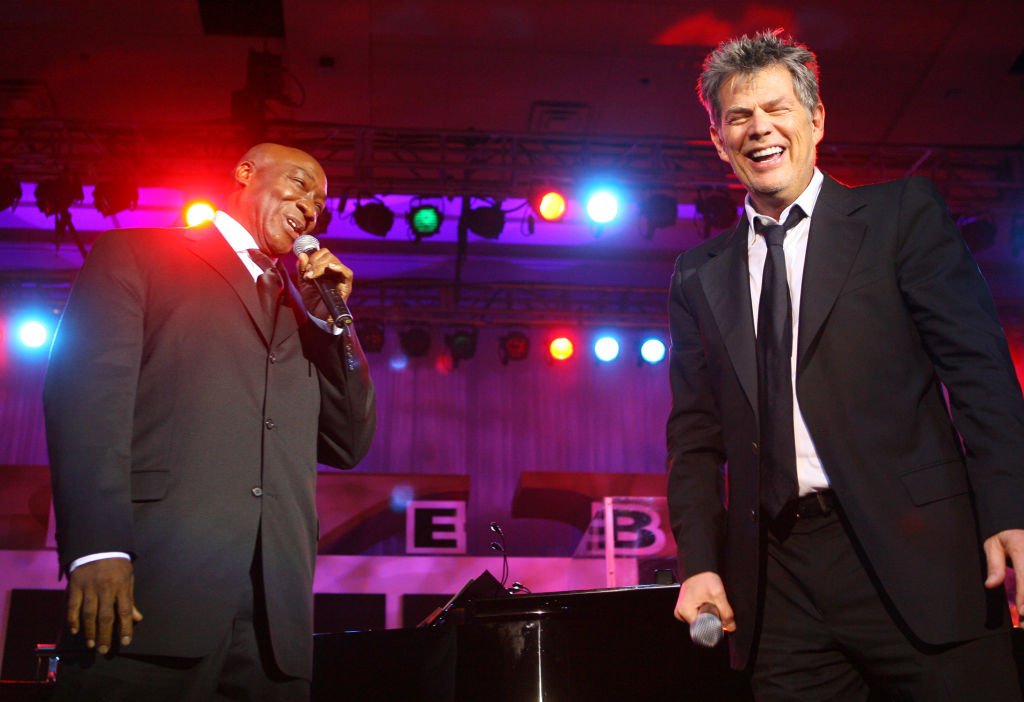 This move led to a setback in his path to a better life, but Mr. Duncan did what he had to, to help those closest to him. He took up a job as a ditch digger for the Peoples Gas Company to make ends meet - although he had a much bigger dream. He even labored as nightclub bouncer from time to time for a secondary income.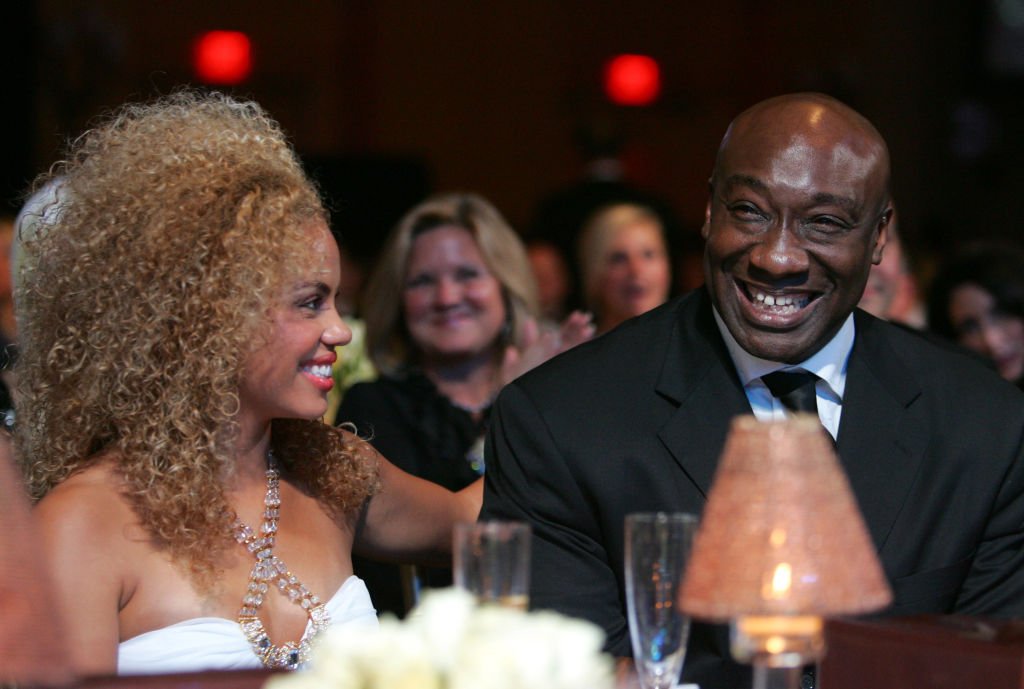 ---
Who Encouraged Him To Be An Actor?
Michael held down multiple jobs and faced immense trials in the efforts of keeping food on his family's table. Until, one day, his mother, Jean, finally spoke up. She had a dream to be an actress. While that didn't work out for her, she urged Michael to give it a go.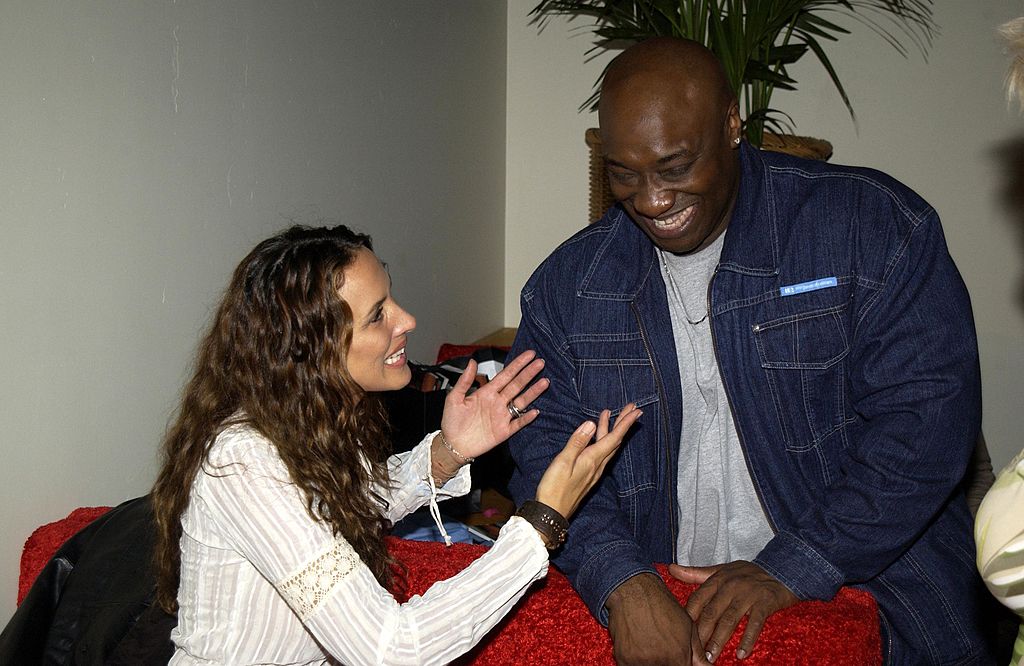 After her encouragement, Michael moved to Los Angeles and the budding star managed to get his foot in the door. He started at the bottom (he worked for Will Smith, Martin Lawrence, and Jamie Foxx as a bodyguard!) Soon, he was getting minor roles as a bouncer in a few brief onscreen moments.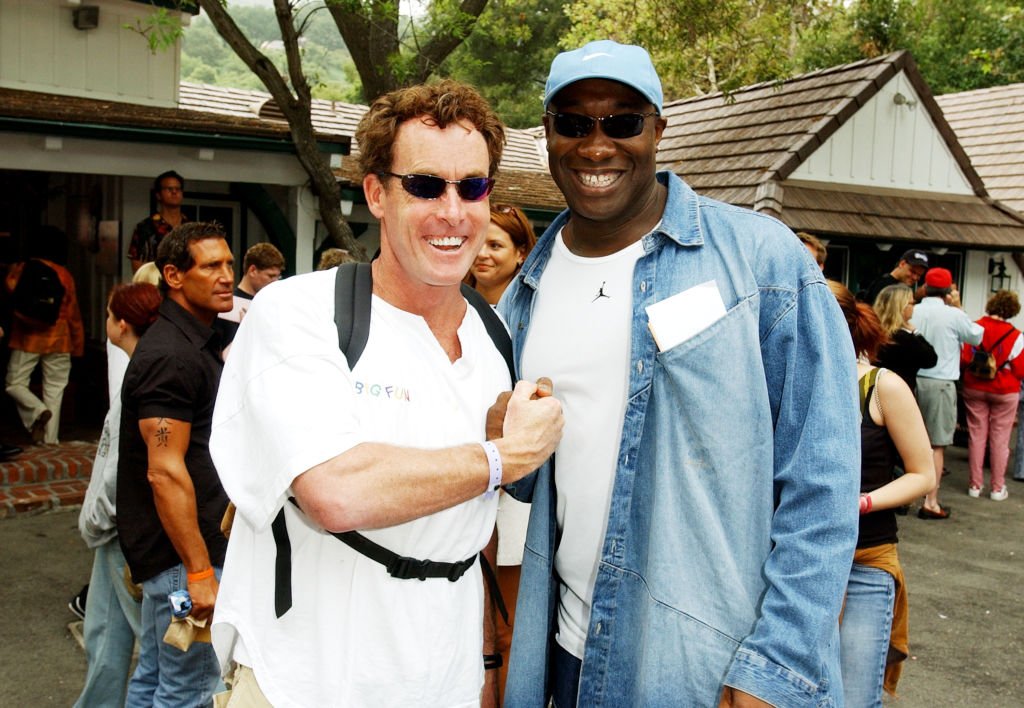 ---
Walking A Day In The Life Of Michael Clarke Duncan
After working his fingers to the bone, Mr. Duncan was happy with his new life. The security position at the company, Beauty Shop, Part 2, was paying well and giving him some great exposure. He toured with this profession and saw 56 cities. Alas, the actor was craving more...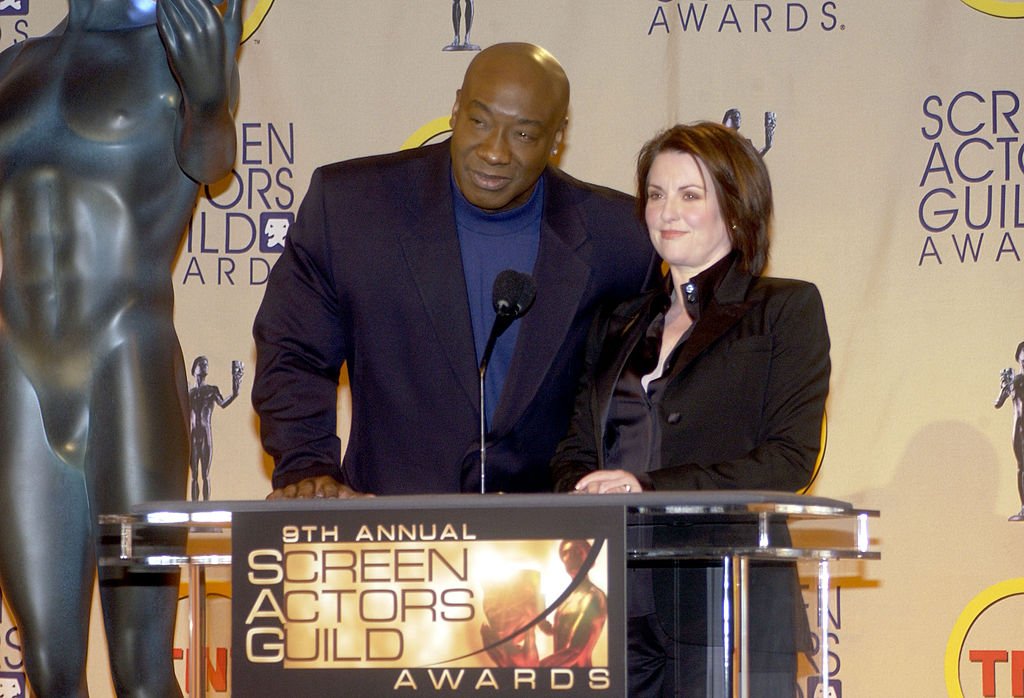 The encouragement from his mother was his inspiration and led him to make the big change. Michael got himself an agent and landed a stint on a beer commercial. One thing led to another, and soon, he was on regional and national television!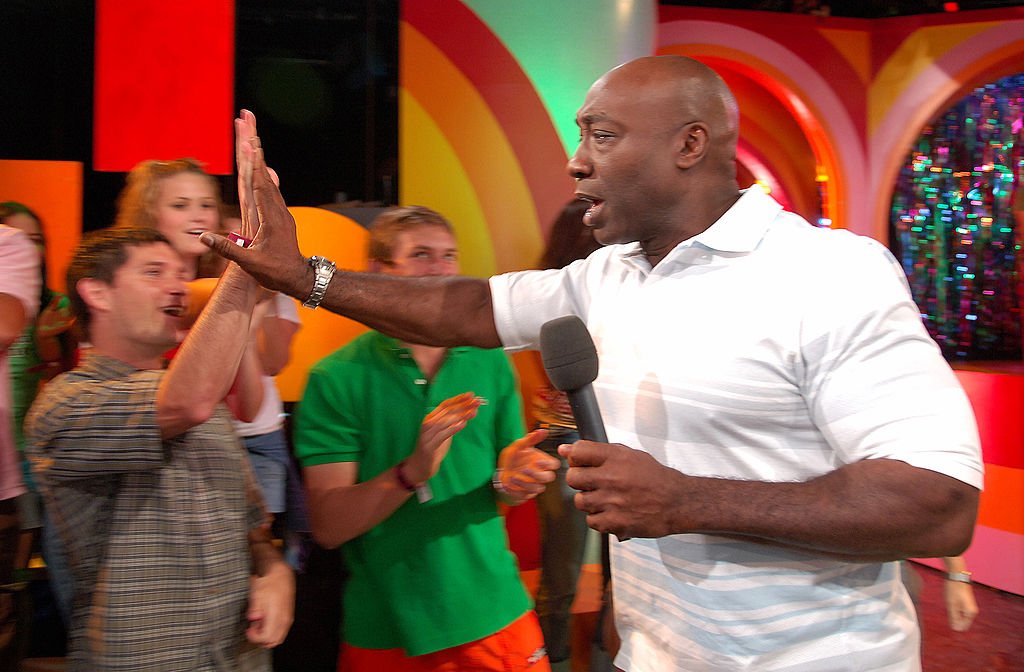 ---
His Acting Career Takes Flight 
Michael's big-screen debut came in 1995 when he gained a role in the comedy movie, Friday. Yet again, he was faced with a challenge. This role was an uncredited walk-on part, as the industry favored actors who looked a certain way. Needless to say, it took a while for his career to take flight.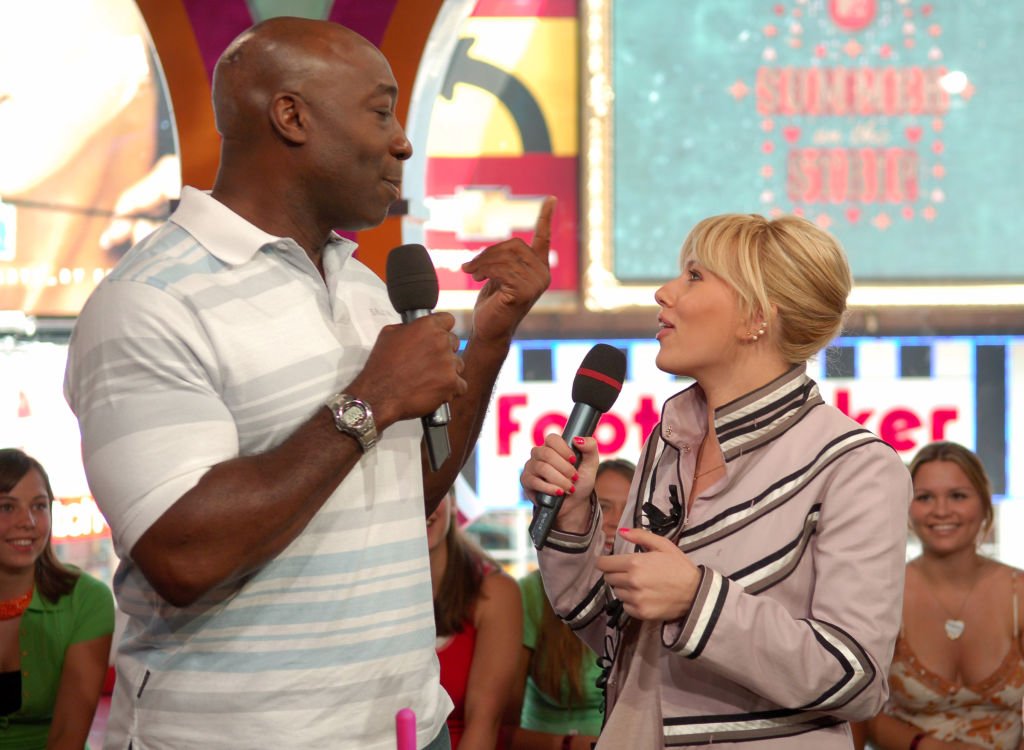 Some of his early roles included stints on impressive TV shows like The Fresh Prince of Bel-Air, The Jamie Foxx Show, Married... with Children, and The Bold and the Beautiful where he took on the role of a bouncer or the typical tough-guy persona.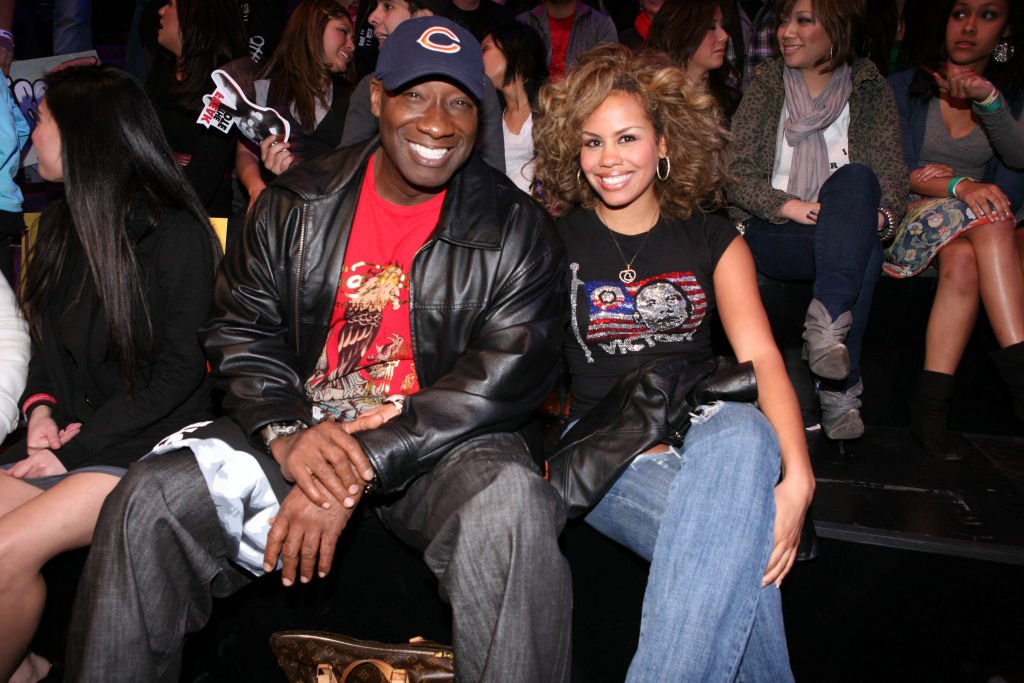 ---
Michael Was Typecast And Put In A Box
One of the challenges Michael faced was disassociating himself from the type he was cast in. Weighing more than 300 pounds and standing at an impressive 6-foot-5, the actor was often called upon to take up similar and limiting macho roles when he wanted deeper and more content-driven parts.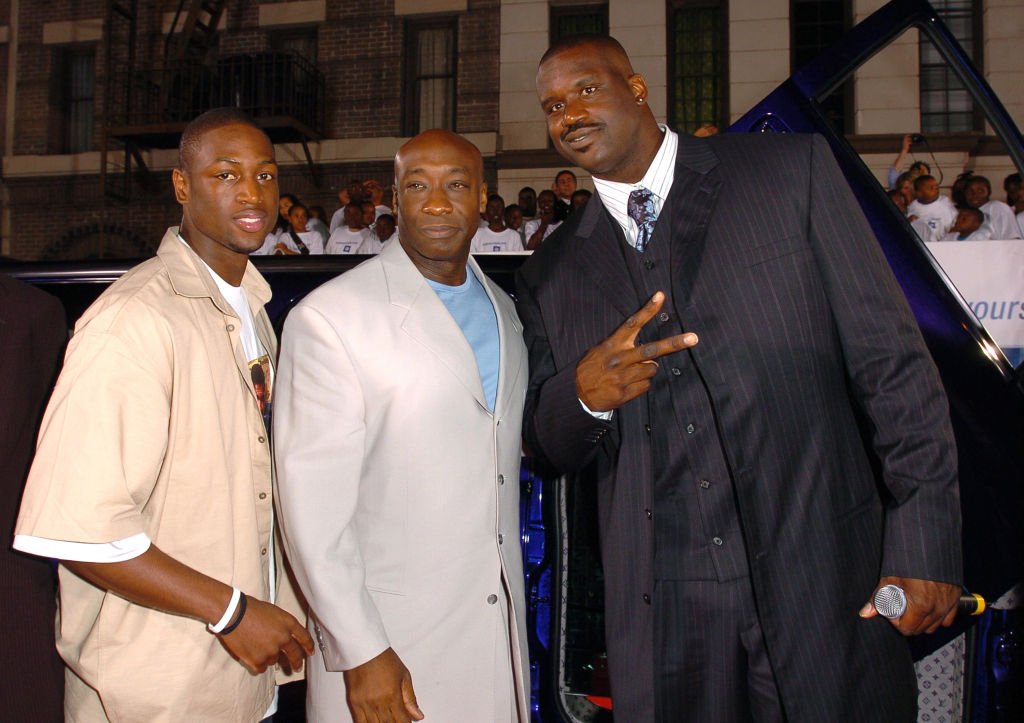 Thankfully, being cast in these roles led to a big and vast career, despite it taking quite a while to get there. In 1998, Michael starred as Bear alongside Bruce Willis in the hit film, Armageddon. It was consequently rumored that Bruce was the man to recommend Michael for a role that would change his life.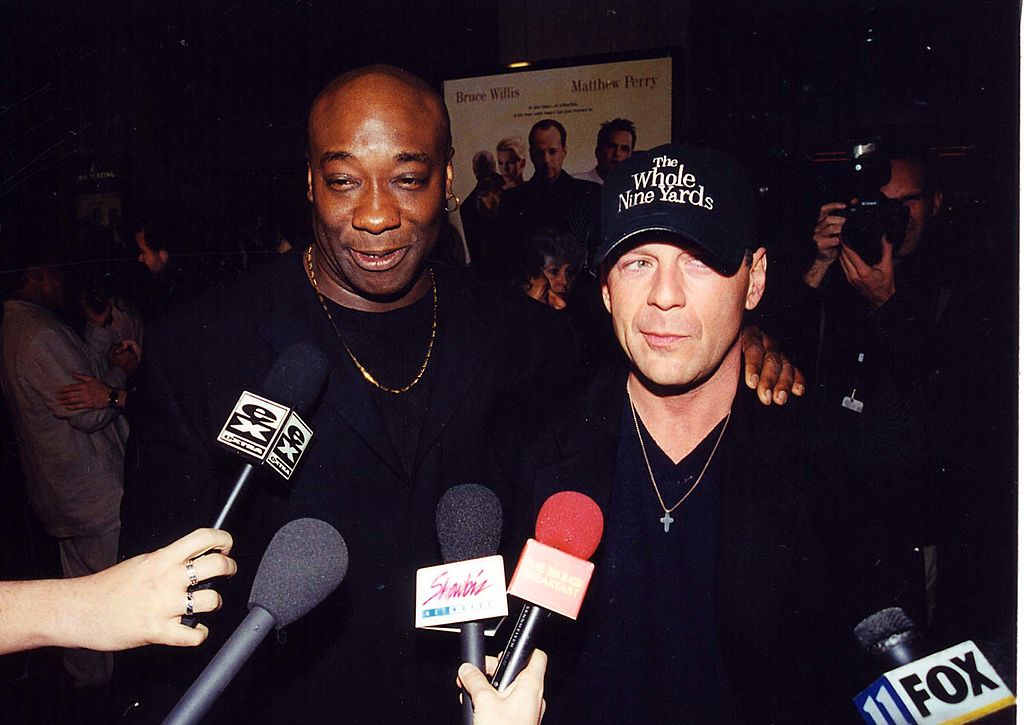 ---
The Green Mile Film Makes Him A Star 
Bruce had connections to director Frank Darabont, the man in charge of the film adaptation of Stephen King's serial novel The Green Mile. One thing led to another, and soon, Michael was mingling with the true big shots of Hollywood thanks to his massive acclaim from this film.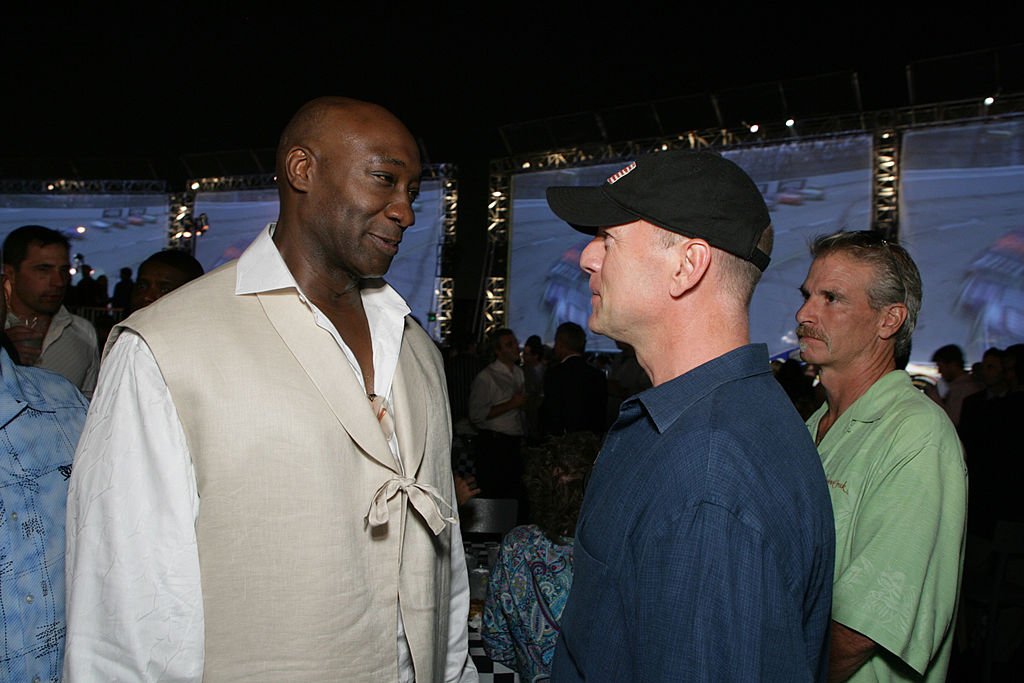 He starred as a death-row inmate named John Coffey. His character was a gentle giant that has supernatural healing powers. For his fantastic acting, he was nominated for an Oscar Award for the best supporting actor. His connection to Bruce Willis also continued as they shared the screen again in Breakfast of Champions.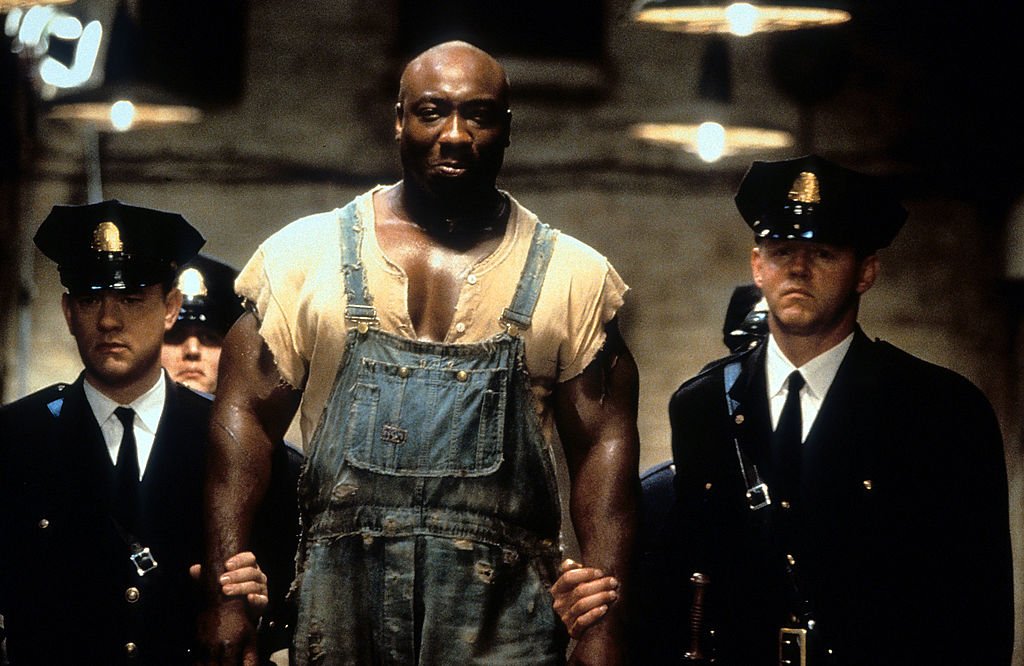 ---
Starring In The Green Mile Was Challenging 
For the towering actor, there were certainly some speedbumps along the way to his career-altering role. Most notably, the preparation for the audition. He was instructed to "Go get the novel right now; don't waste any more time" and so began the lengthy preparation.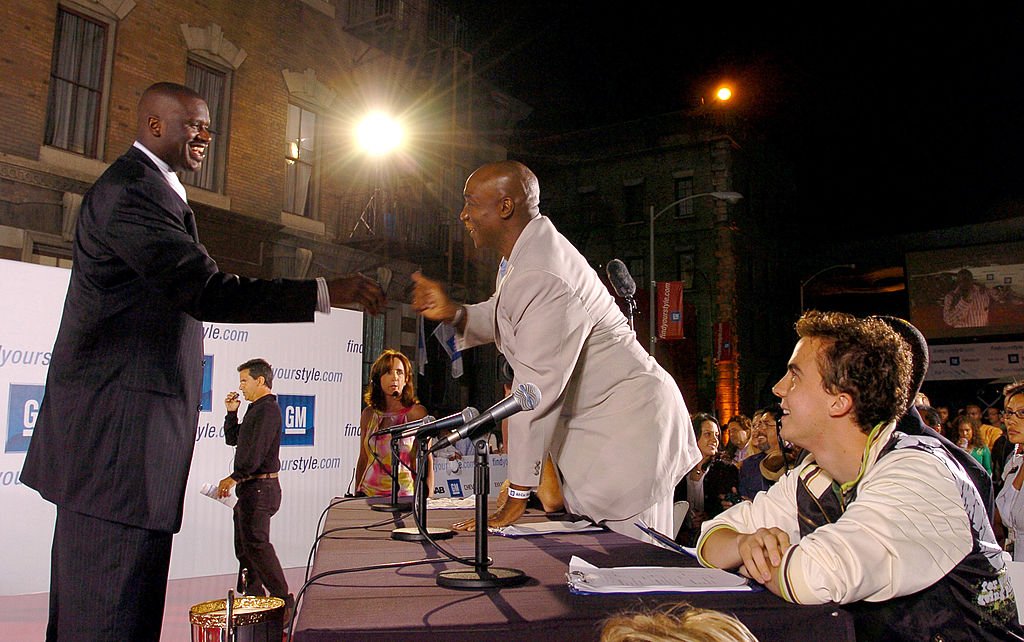 He had to read over one thousand pages of dark material and immediately connected with the story. Duncan was still a rookie in the business with only four years of experience, but that didn't stop him. The lack of experience would prove to be a hardship in his first round of screen tests...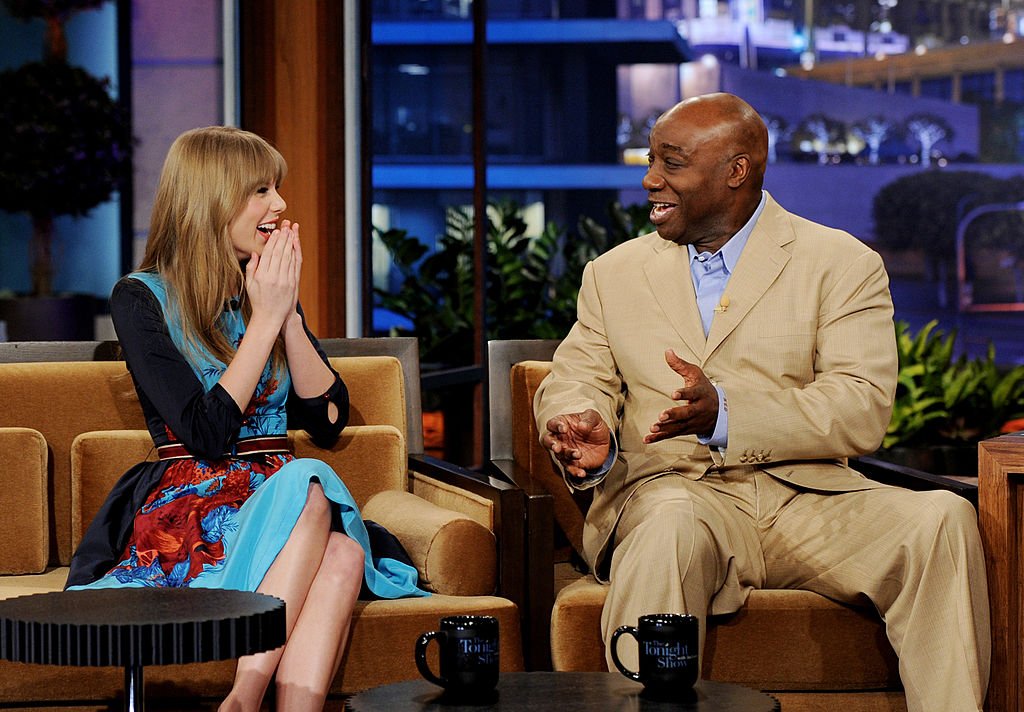 ---
The Pressure To Perfect The Role Was Unnerving 
Duncan certainly felt immense pressure to perform for this part. He was eating, sleeping, and breathing the script because the fear of failure and fumbling was crippling to the amateur actor. Duncan, unlike the other actors, truly had to prove himself because of his appearance and relatively empty resume.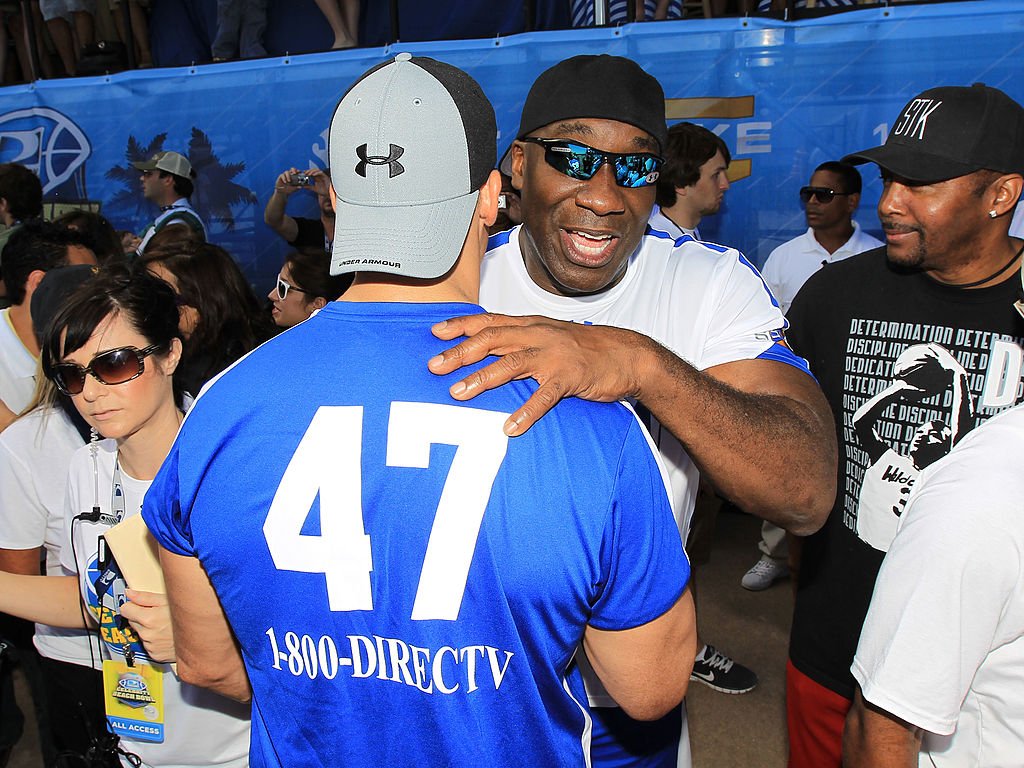 He explained the challenging process leading up to The Green Mile: 
"I'm reading about this John Coffey, and the two [expletive] girls, and I'm like... I'm starting to well up. I thought, something's happening here. I told people not to call me. I laid with my script day and night, I slept with it. ... Everywhere I went, that script went because I wanted this role so bad."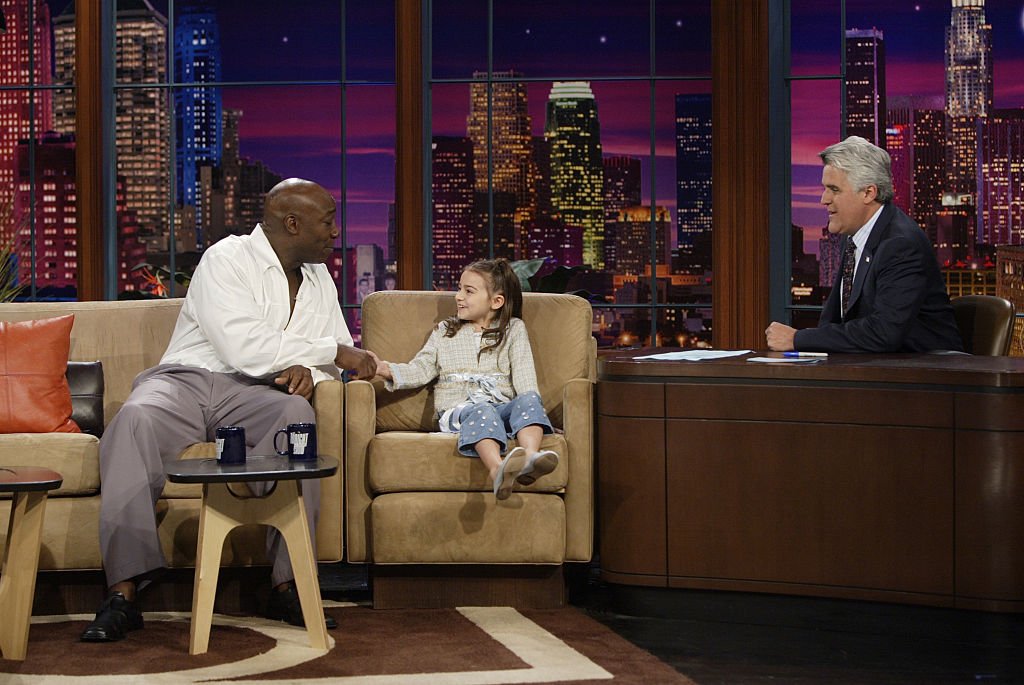 ---
Duncan's First Screen Test Went Poorly
Looking back now, it's tough to imagine the impressive Duncan struggling through his first screen test. When he saw the infamous Tom Hanks, his nerves ended up getting the best of him. The actor's screen test was not great because he took the script too literally.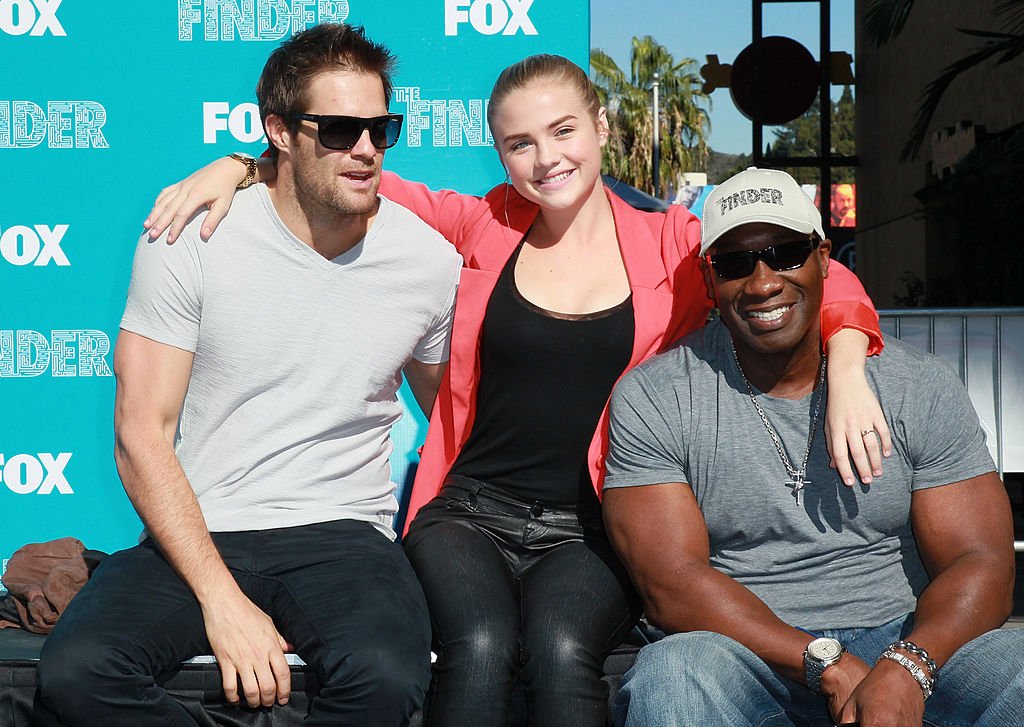 He rushed through the reading and took it too seriously, so much so, Tom Hanks had to tell him to slow down and take it easy. Fortunately, his second try was much better. Duncan said: 
"I was thinking, 'Don't fumble, whatever you do. It's fourth and one, I'm going to be handed the ball and run right up the middle. Just don't fumble. I wasn't getting into character. So I started saying to myself, 'I'm John Coffey, I can get into this.'"
---
Facing The Trying Industry After The Green Mile 
Duncan felt blessed with his luck with The Green Mile. Despite his success, though, it still wasn't all smooth sailing for Michael. The actor was still going up against a very trying film industry. Would Hollywood accept someone with his features and background?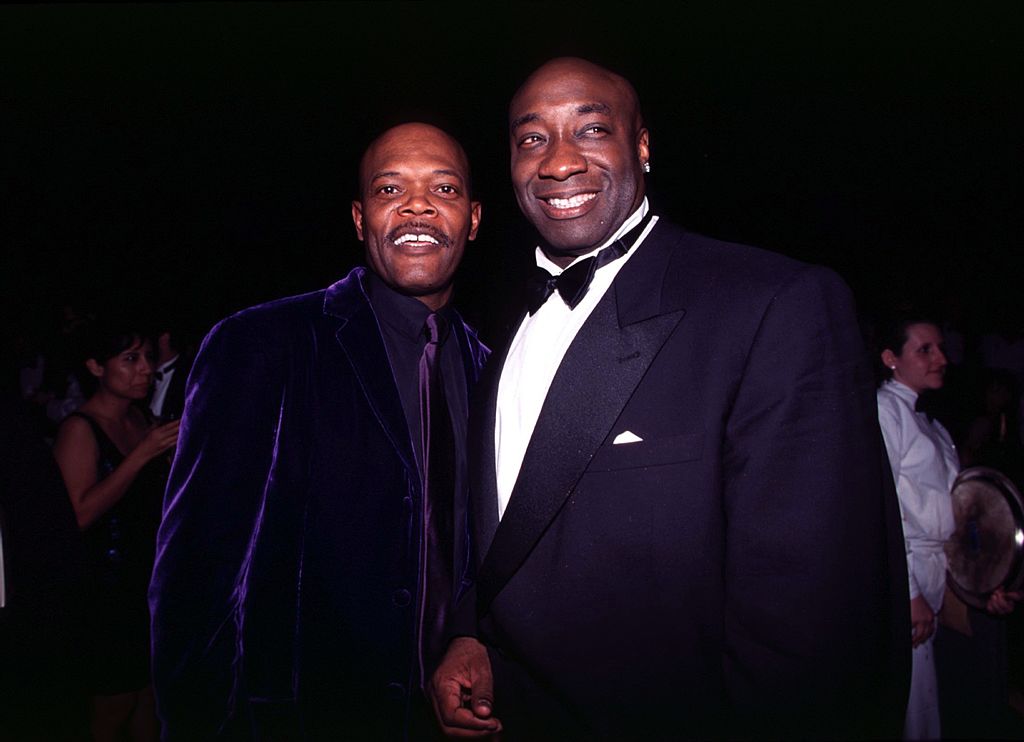 Only time would tell. Duncan always wanted to be seen as a versatile actor, leaving behind his reputation of portraying the "bodyguard" or "macho man" and this remained a challenge throughout his career in the limelight. He said: 
"There are roles out there. They will write a role that doesn't have a black actor or white actor attached to it, it will be whatever actor comes and does the best job in the audition. ... In my case, I would hope they would look at ability and say, 'Hey, this guy can do more than one thing.'"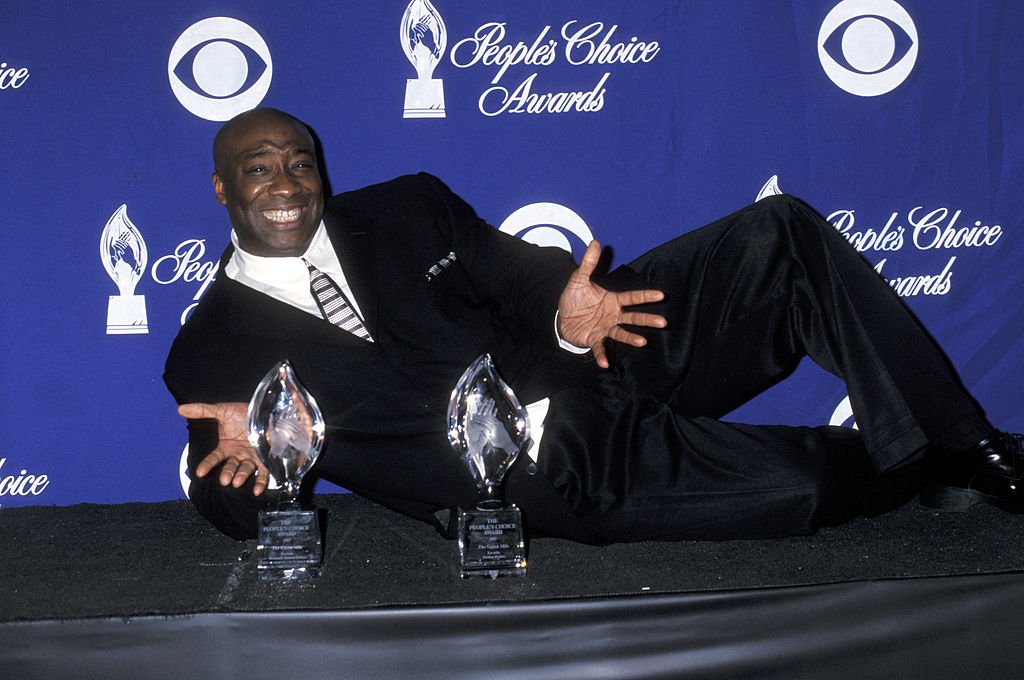 ---
Duncan Broke Down Barriers But It Was Not Easy
Getting to where he was in Hollywood was no walk in the park. It took years of sacrifice and hard work to break into the industry. Duncan ultimately believed he was able to break down barriers for black actors in America. He proved that he could take on any role he put his mind to.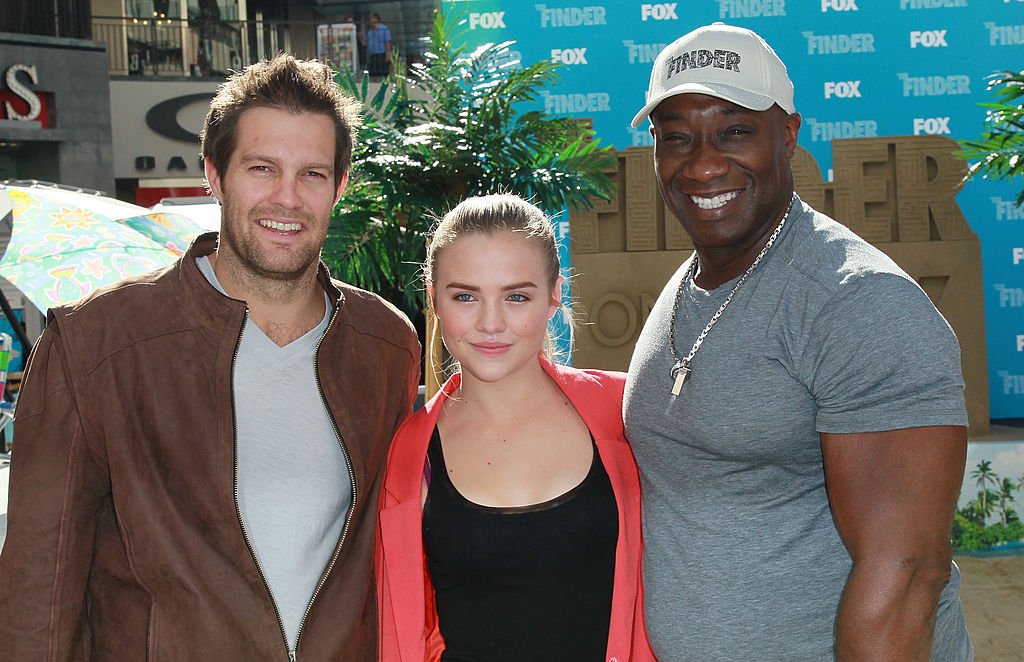 His own words said in 1999 regarding this matter still ring true to this day. He said: 
"I think that with [The Green Milke], I've climbed that wall and I've hopped over it. I'm out of this mold, and I'm into another mold, where there's a lot more room... I'd love to be a leading man. I'll try to break every barrier I can. I would love to hear, 'Starring Michael Clarke Duncan in his first leading role.'"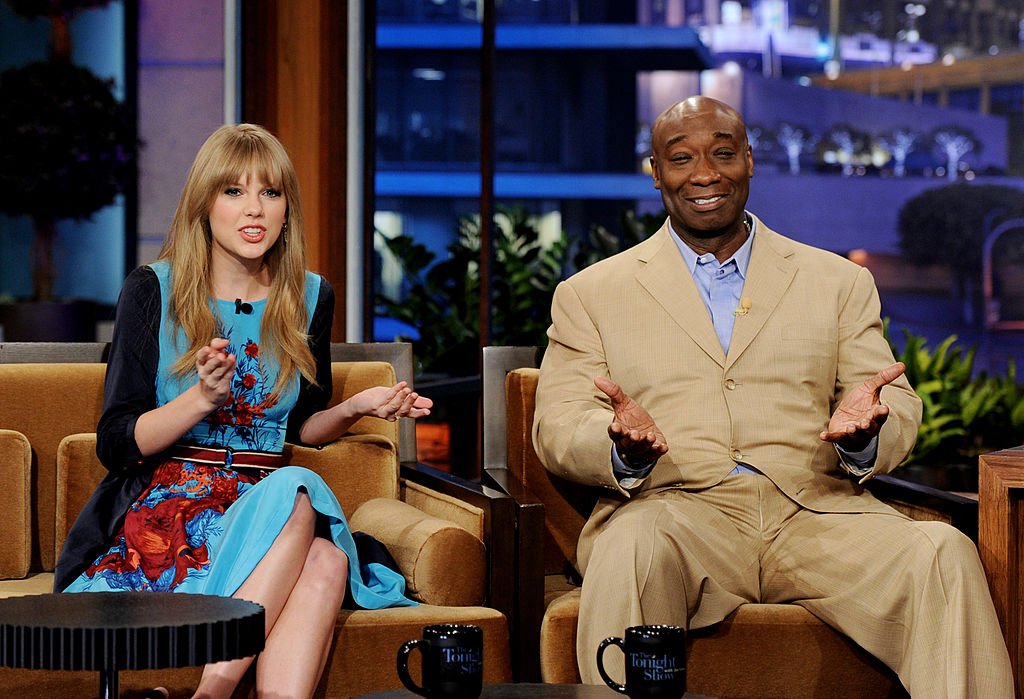 ---
Remembering The Star's Best Onscreen Moments 
Michael garnered impressive filmography credits in his time under the spotlight. While many were drawn to the actor because of his star performance in The Green Mile, there were many more great moments. The director of the film, Frank Darabont, said the following about him:
"Our experience making The Green Mile together was immersive and incredible, a once-in-a-lifetime journey. What sticks most in my mind was his devotion to his craft and the strides he made as an artist during that time, which was beyond inspiring to those of us who took the journey with him."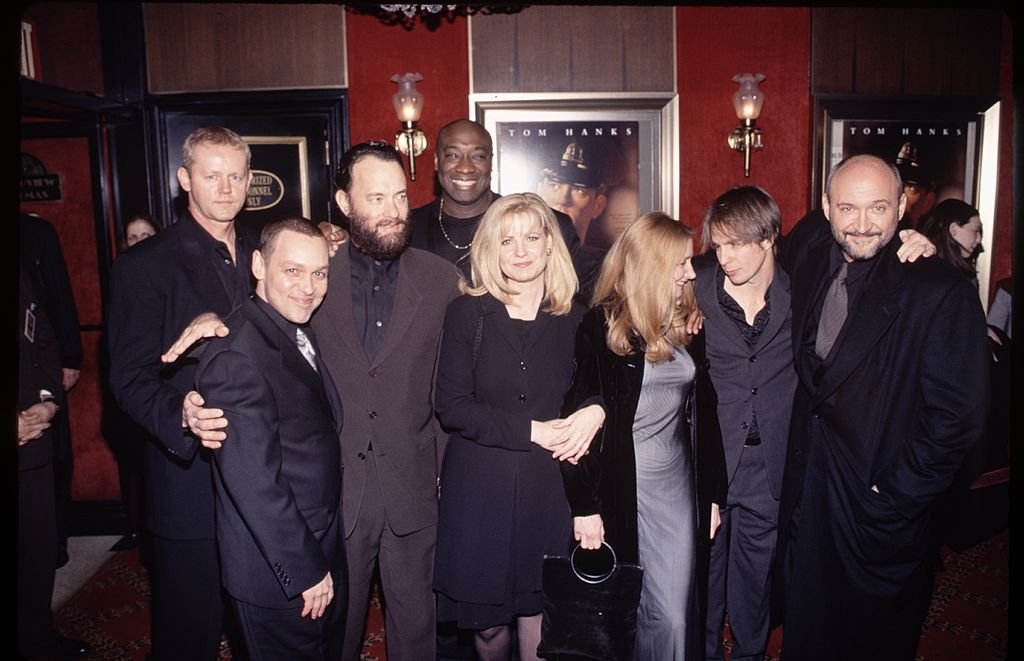 The actor was also cast in Daredevil, The Whole Nine Yards, Sin City, and Planet of the Apes. These are probably some of his best credits, and there are still many smaller appearances. Michael also gained a spot on the TV series, The Finder, in 2012, which would be one of his final roles.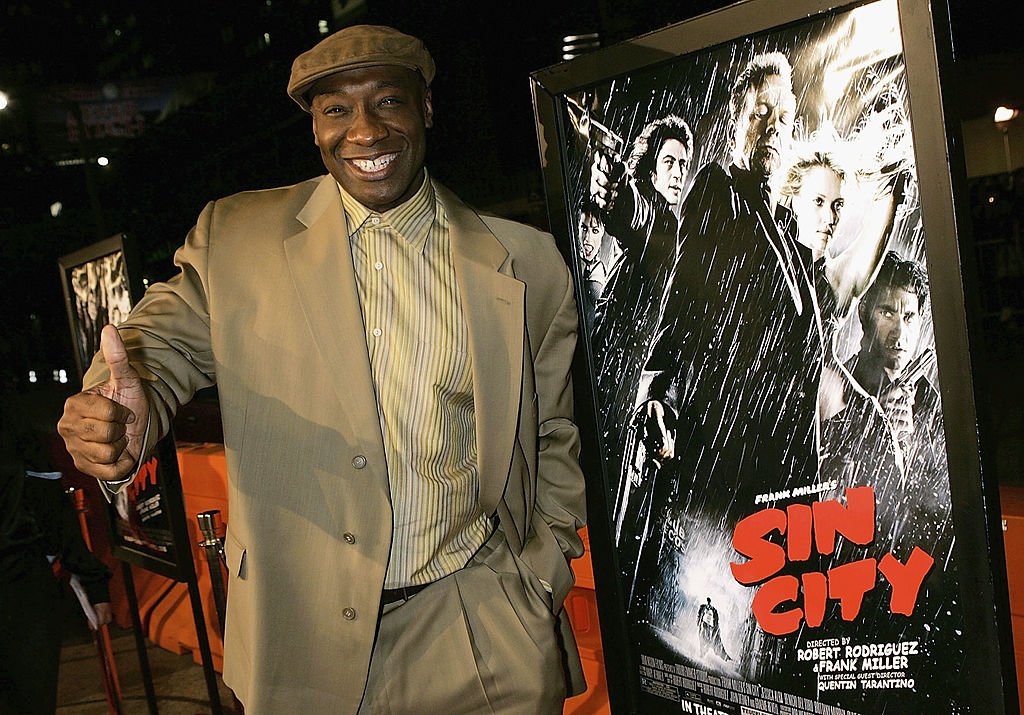 ---
How Michael Rose Above His Hardships
For Michael, it was important to show his versatility as an actor, especially after being typecast as that guy who stars in action films. So he went on to land his fair share of family-orientated shows. Have you ever heard of Kung Fu Panda, Cats & Dogs, Brother Bear? Michael was in those great movies!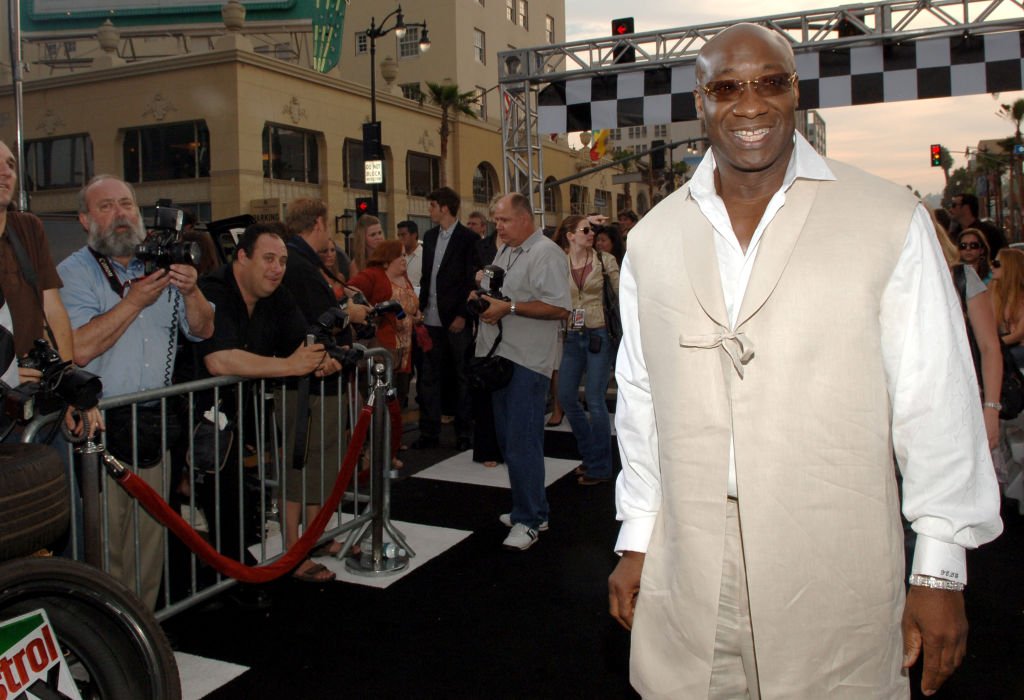 His many hardships, including the stereotypical expectations and constraints of his upbringing, all shaped Michael into the formidable actor he evolved into later in life. Not only did he go from rags to riches, but he did it with a humble heart and a focus on the truly important things in life.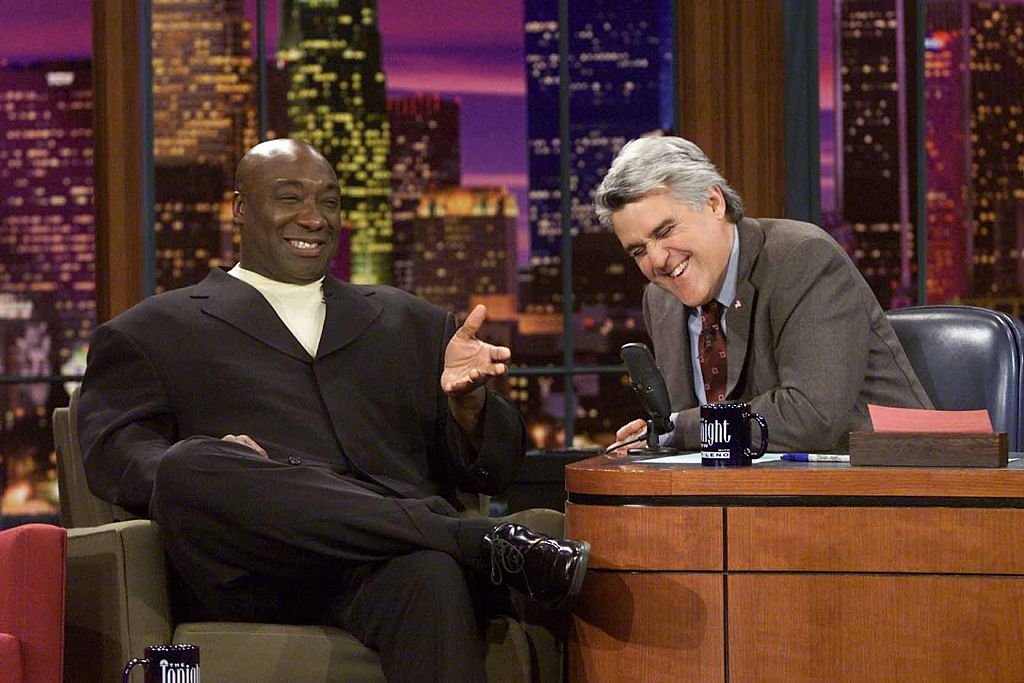 ---
An Untimely Passing 
At the age of only 54 years old, Michael passed away due to heart complications. It was 2012, and he showed so much promise, with his career and love life all aligning for the best. His passing was a true loss for the industry, and Michael's impact was felt all over Hollywood.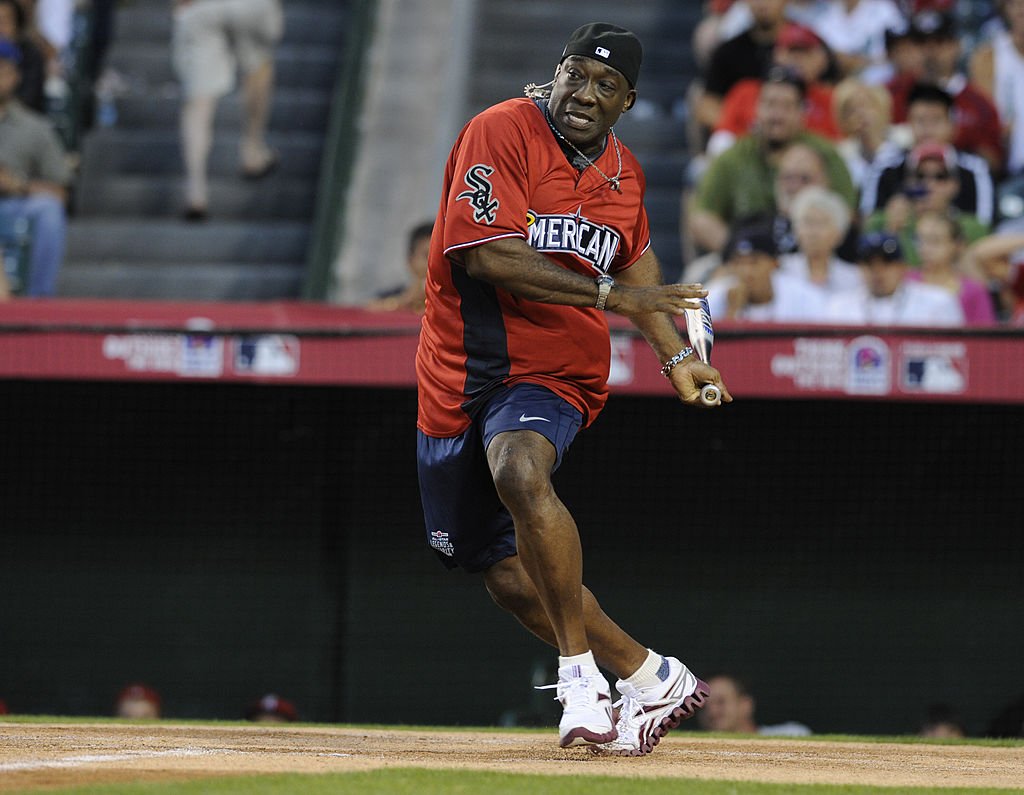 Many of the stars he worked with took to social media to share their tributes and sweet thoughts of remembrance. Mario Lopez said:
"R.I.P Michael Clarke Duncan... One of the nicest & most professional guys I've had the pleasure of knowing. So sad... #ClassAct"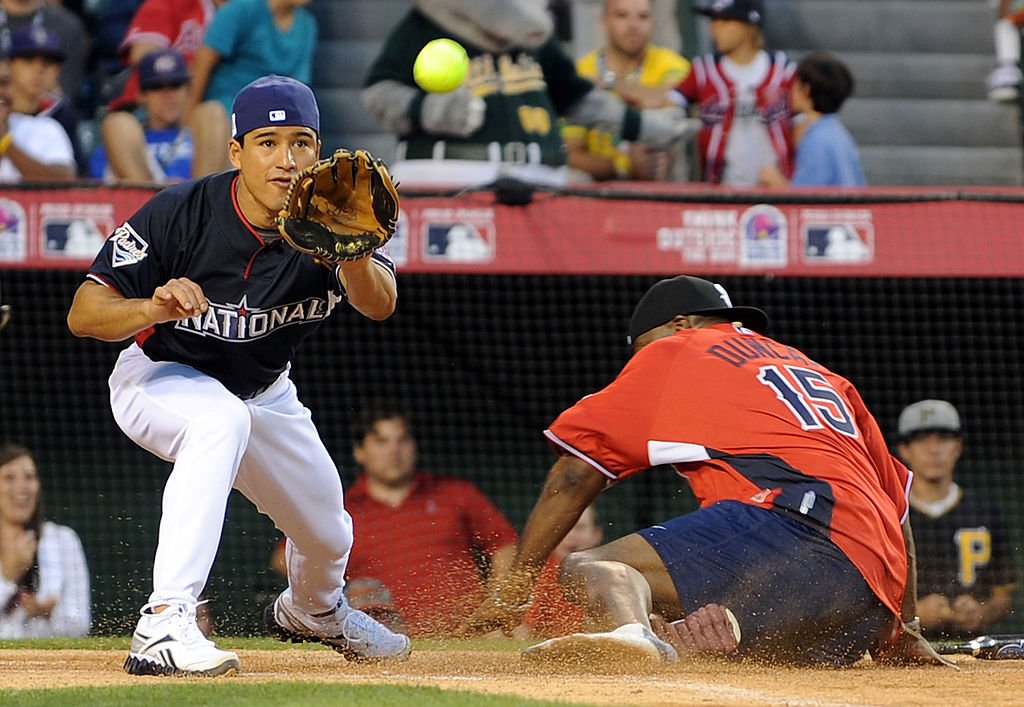 ---
The Tributes Pour In For Michael Clarke Duncan
Hannah Simone shared her experience with Michael, elaborating on his ability to provide comfort and support. She said: 
"Sending love to Michael Clarke Duncan's family. He was the first to welcome me to the Fox family with his amazing smile and huge hug."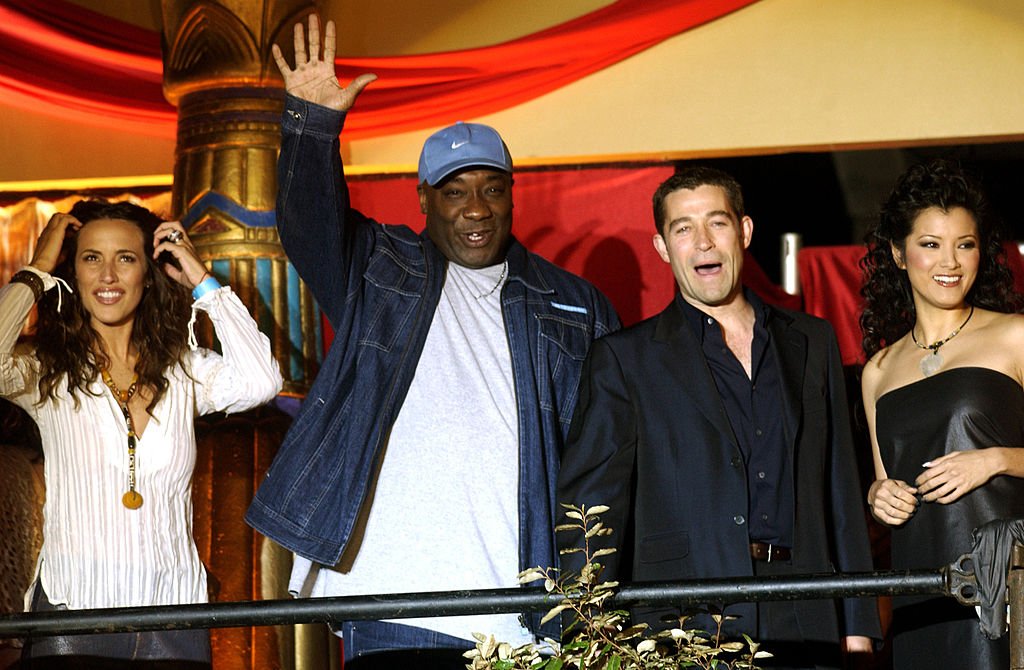 Another big name and former co-star of Michael also weighed in on this conversation. The beloved Tom Hanks shared the following comment:
"I am terribly saddened at the loss of Big Mike. He was the treasure we all discovered on the set of The Green Mile. He was magic. He was a big love of man and his passing leaves us stunned."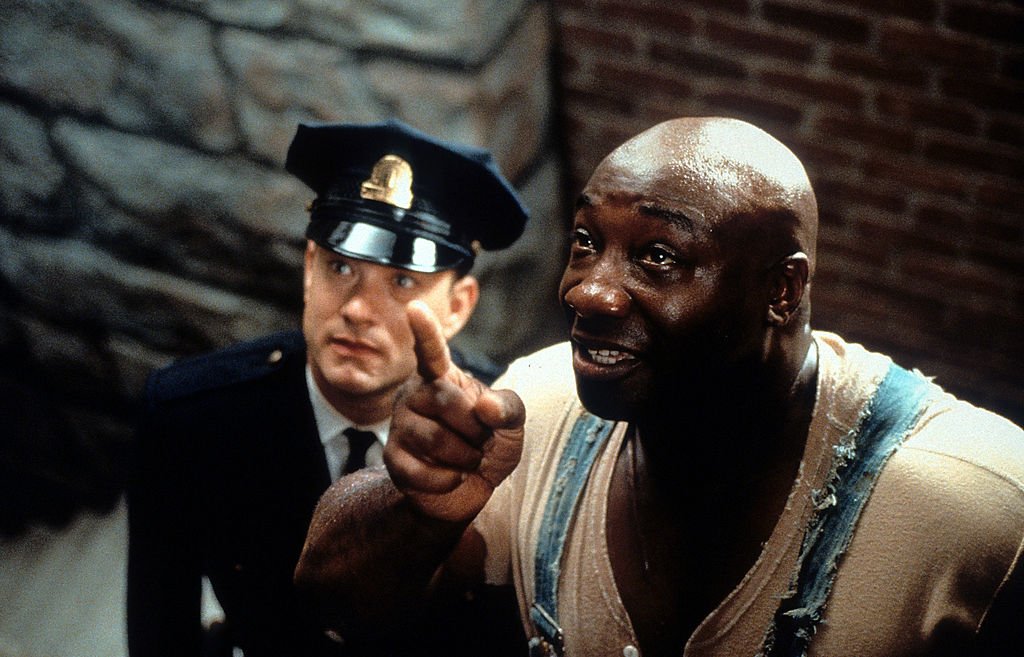 ---
Inside His Personal Life 
The Rev. Omarosa Manigault, known for her stint on "The Apprentice," shared some snippets about her relationship with the actor. In an interview with Oprah Winfrey Network's "Where Are They Now?" she said they met in a grocery store for the first time.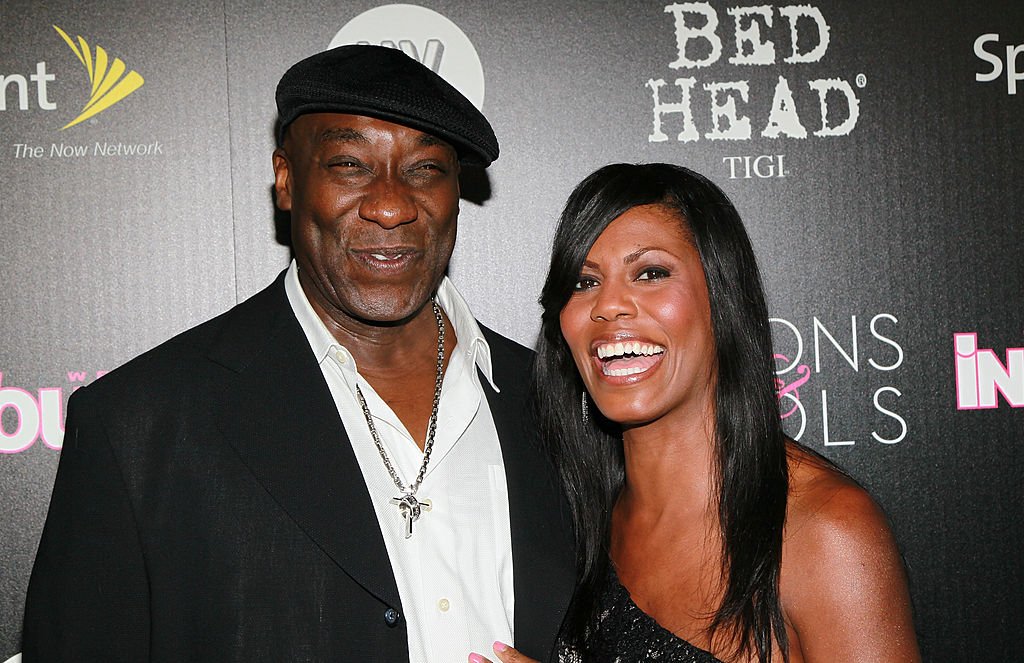 She said:
"We were going to get married in January 2013, and here we are. I went from planning that wedding to planning his home-going, and that was very difficult."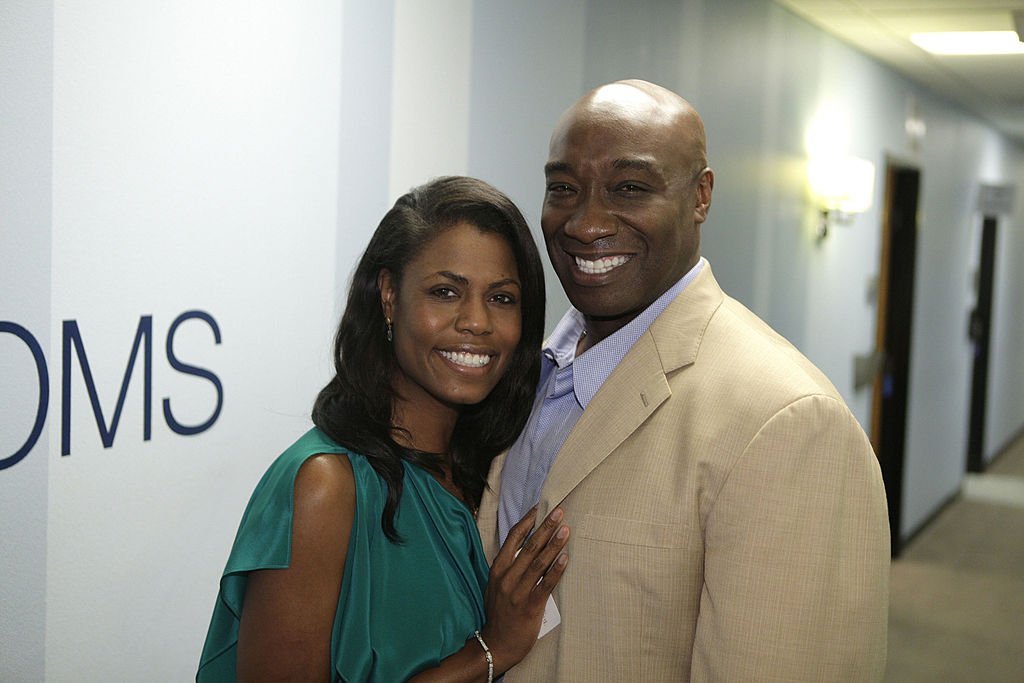 ---
The Steps To Falling In Love 
Michael was also very in love with his future wife, Omarosa Manigault. In an article shared by HollywoodLife, he swooned about her and fell pretty quickly, not only for her stunning beauty but also for her brains and intelligence. He said:
"[I like] her personality. Really! She's very knowledgeable. She's the first woman that I can wake up next to and knows all about politics and what's going on in the world. The world, defense, what's going on with the President's program. Anything and everything. She's very intelligent."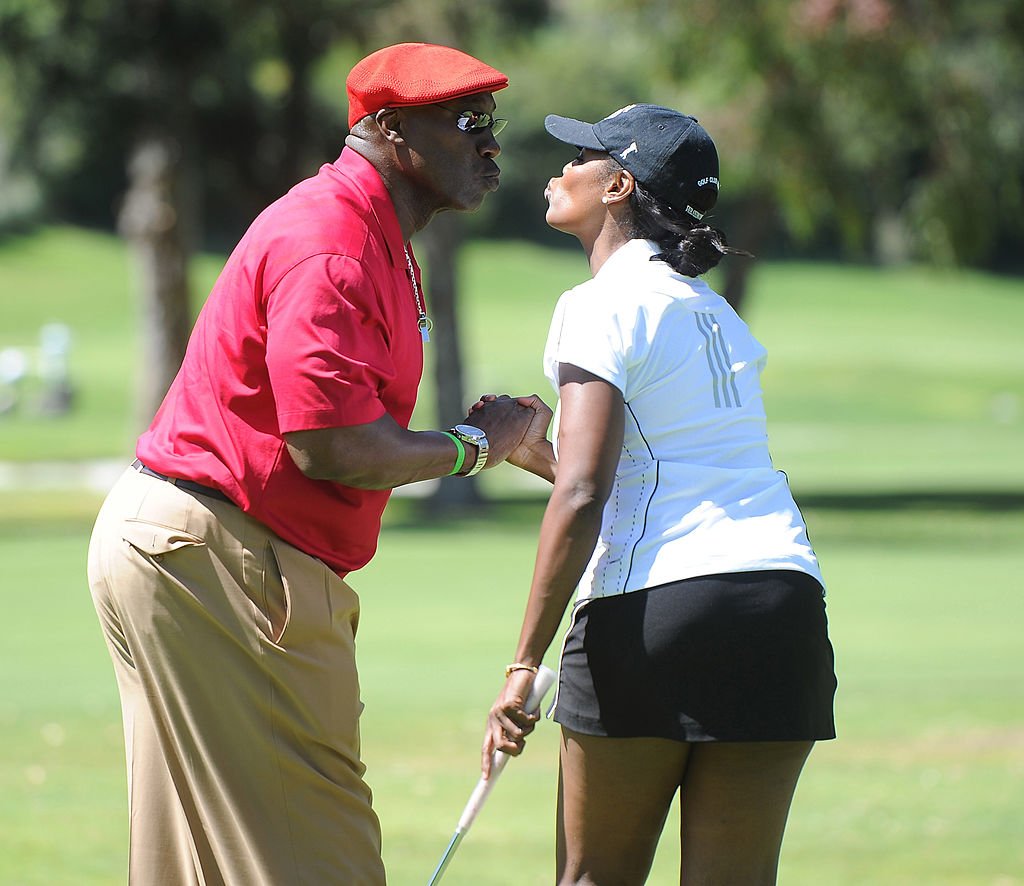 The gentle giant, Michael Clarke Duncan, was a formidable force in Hollywood. While his life was cut short, it was full of life and great moments. The actor remains an icon and beacon of inspiration that our circumstances and hardships don't determine our success. What's your favorite Michael Clarke Duncan film? Leave us a comment, and be sure to click the share button!
Sources: Biography, IMDb, NY Times, E Online, Huff Post, Baltimore Sun