Kelly Clarkson's Journey to Stardom
Kelly Clarkson is making headlines with the recent news of filing for divorce after almost 7 years of marriage. But she has been through a lot of other personal drama. What event influenced Kelly Clarkson's motherhood? How does the singer cope with people's opinions of her? Let's look closer into all the events that have shaped Kelly Clarkson.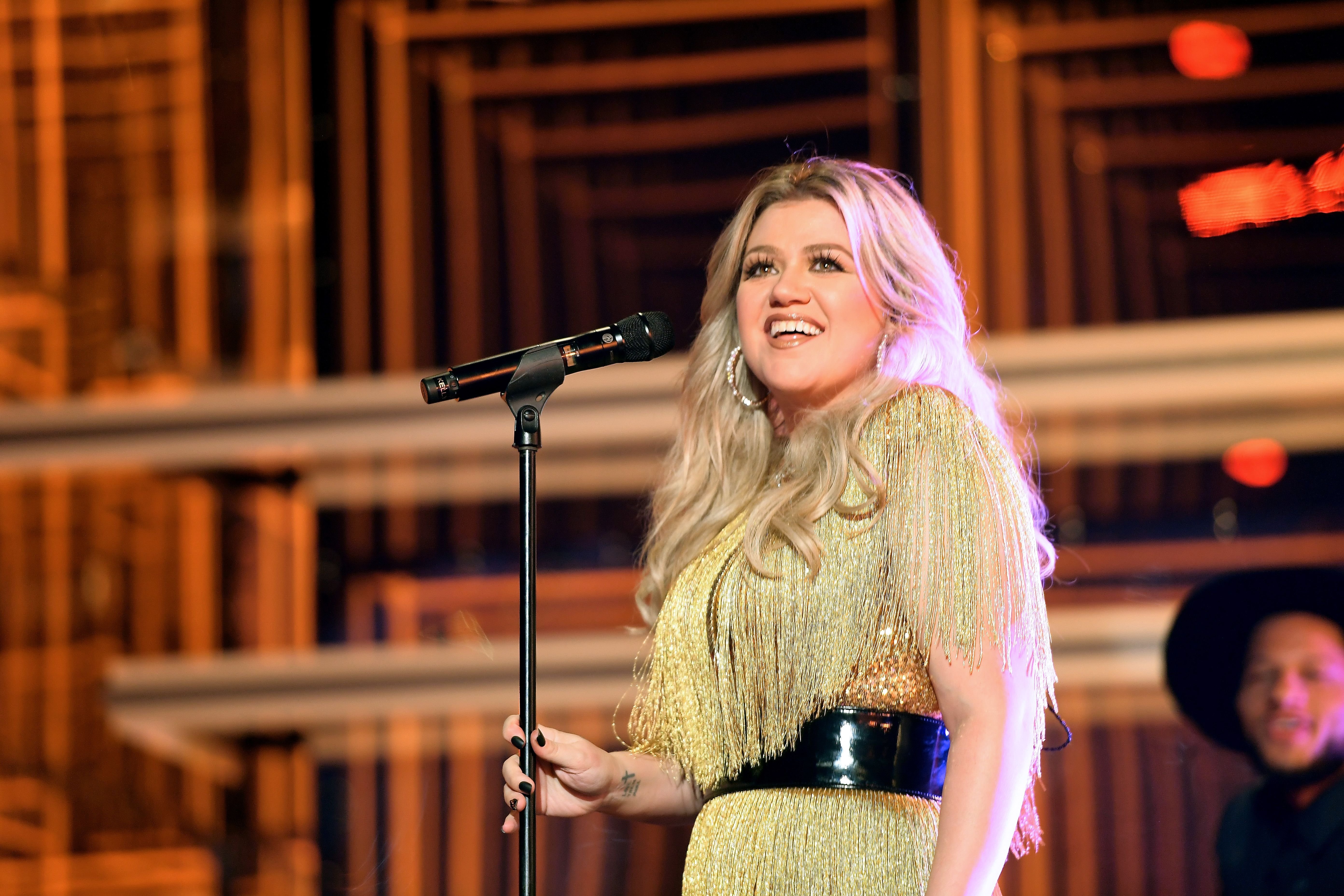 ---
FINDING HER VOICE
One of pop music's greatest singers had to face a lot of trials and rejections before the world discovered her talent. A Texas girl from a highly conservative family, Kelly is the youngest of three children. Unfortunately, her childhood was far from a fairytale.
When Kelly was 6, her parents divorced and she was the only kid who stayed with her mother. That painful split and growing up without a father taught Clarkson that she could only rely on herself. And though both of her parents later remarried, Kelly could not forgive her dad for leaving her.
---
One of Clarkson's biggest hits, "Because of you", was the bold outlet for her feelings about their complicated father-daughter relationship. Kelly loved singing, but she was only encouraged to do it professionally in the seventh grade, when the school's choir teacher overheard her singing in a hallway.
When she was not singing in the school choir or performing in musicals, Kelly wrote her own music. She was confident enough to decline three full scholarships and two recording contracts, because she wanted to start a career on her own terms. As Kelly said, "They would have completely pigeonholed me as a bubblegum act." 
So at the age of 19, Clarkson moved to LA, but she received rejections from almost every record label there. And the reason they all turned her down was outrageous: Clarkson sounded "too black". Crazy, right?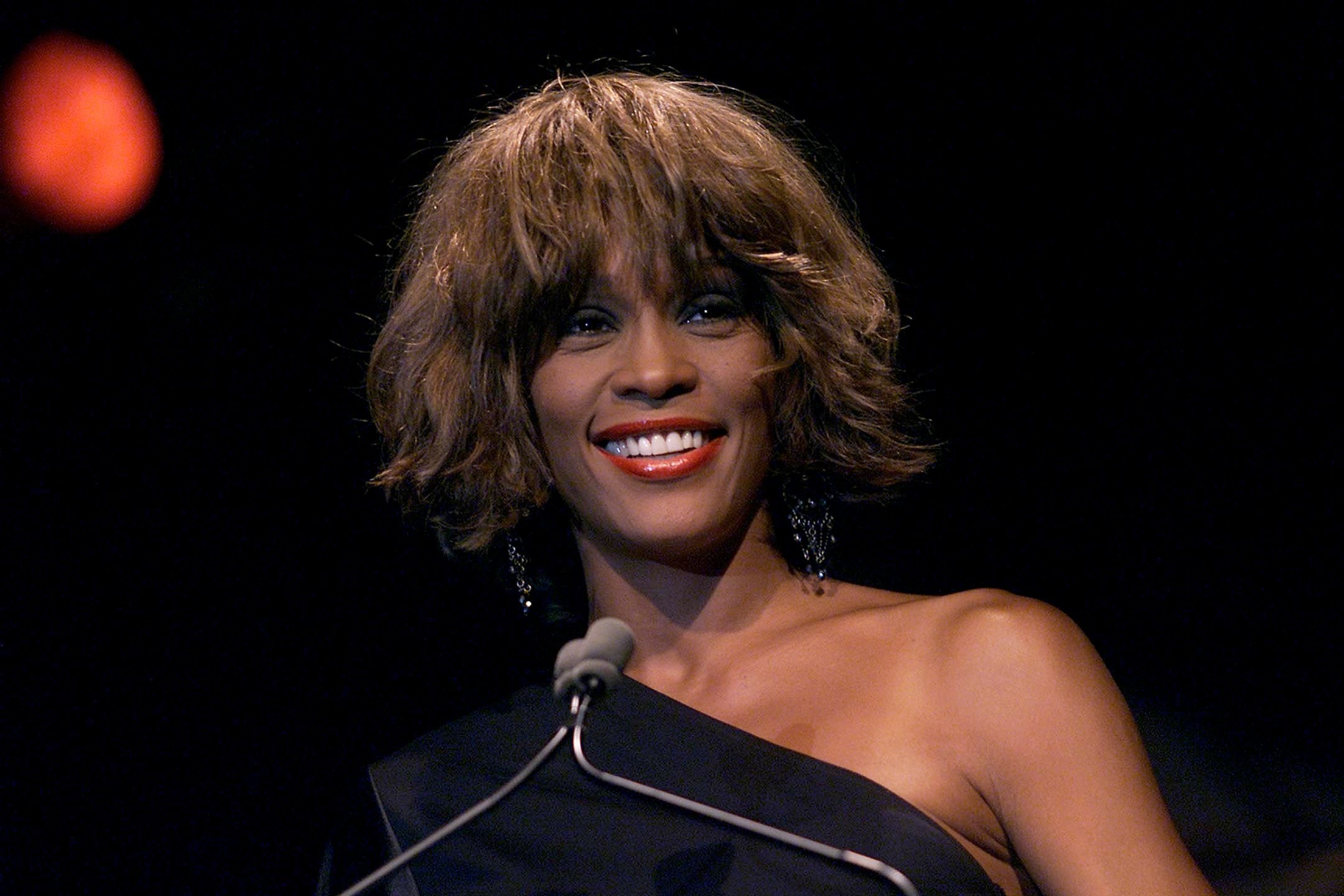 ---
That deep sound she created was inspired by Aretha Franklin, Whitney Houston and Stevie Wonder, and it later made her famous. Still, her failed attempts to start a career were not the only misfortunes that Clarkson experienced in LA. Her apartment burned down, leaving Kelly homeless and making it harder than ever to make ends meet.
She lived in her car, worked as a waitress and a telemarketer, but that was not enough to pay bills and restore her apartment. Heartbroken, Kelly returned to her mother's home in Texas, where her friends encouraged her to audition for a brand new singing competition, American Idol. And that was the turning point of Clarkson's life.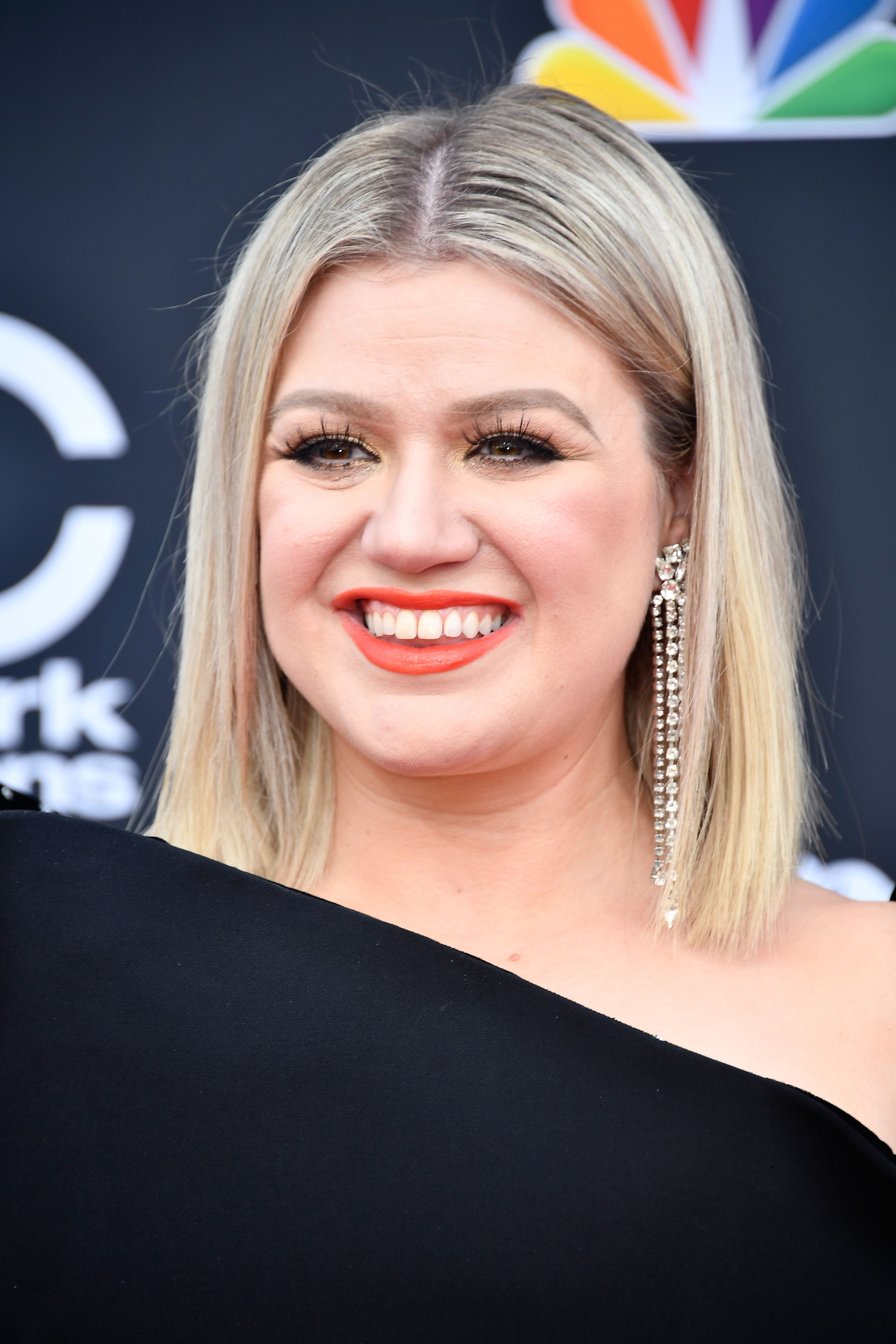 ---
BECOMING AN A-LIST CELEBRITY
When Clarkson auditioned for American Idol, she had no idea it was a TV show, and she did not expect to become famous. "I went into it thinking it might pay my electric bill," shared the singer in an interview. According to Kelly, the first season of the hit reality competition felt more "ghetto", as nobody knew what to do.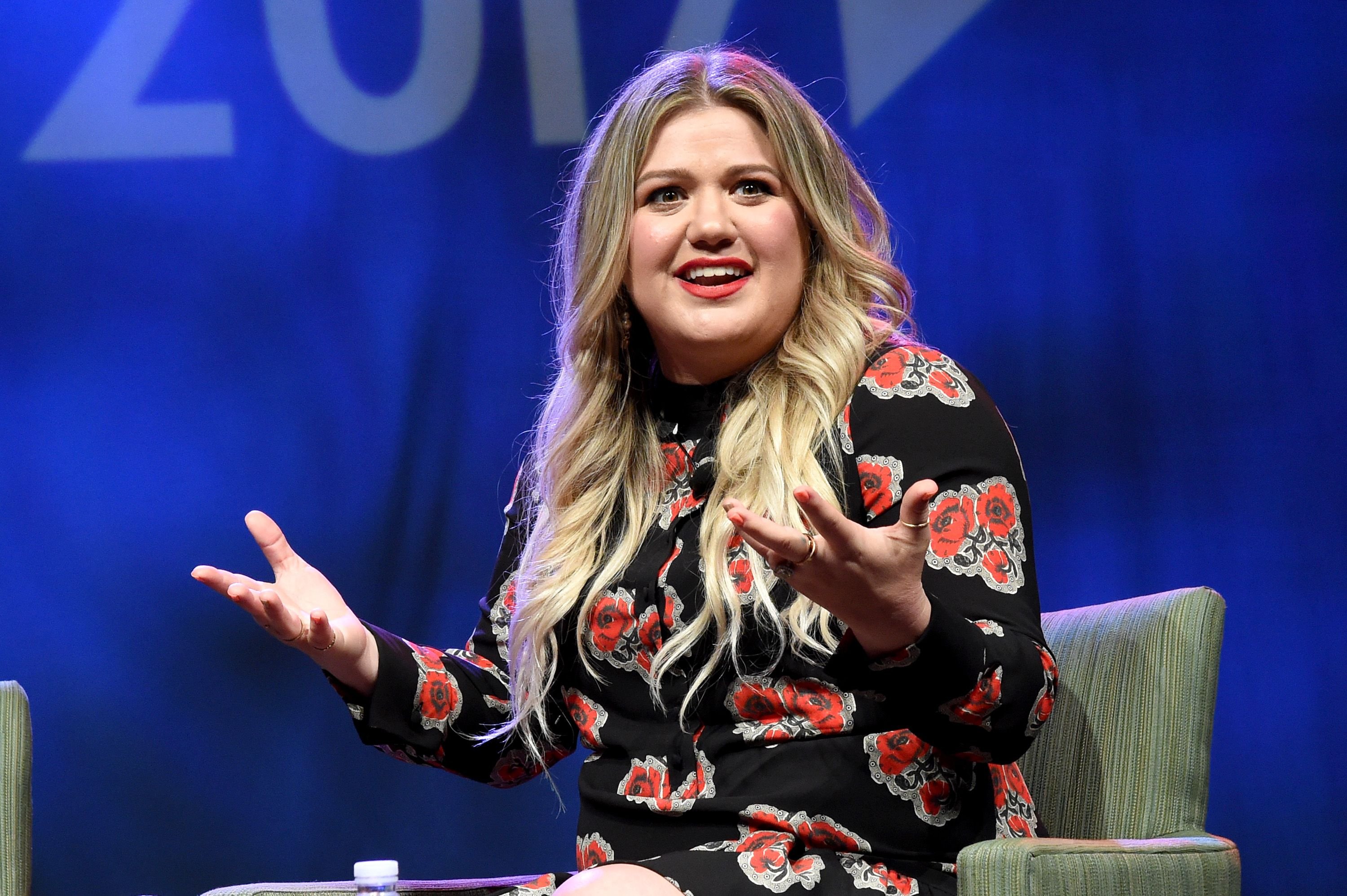 ---
Despite the pressure of being in a new national TV show, Clarkson finally got the recognition she deserved. She rose to stardom as the first winner of American Idol, and she hasn't slowed down since. She worked really hard to transform her pain into relevant and empowering anthems that resonated with people around the world.
Clarkson has set new records in the music industry and has sold over 25 million albums and 45 million singles worldwide. In 2017 Kelly joined The Voice, and her first coaching success started a new chapter and brought new career opportunities. 
With her relatability and the connection she created with the audience on The Voice, Kelly was offered to host a daytime talk show on NBC. And though it was really challenging, within the first year The Kelly Clarkson Show received three Daytime Emmy awards.
---
Another milestone in Kelly's versatile career is her announced Las Vegas residency, Kelly Clarkson: Invincible, which was unfortunately postponed to 2021 due to the coronavirus pandemic. And next year Clarkson will get her own star on the Hollywood Walk of Fame alongside Zac Efron, Benedict Cumberbatch, Shia LaBeouf, Missy Elliott, and other successful celebrities.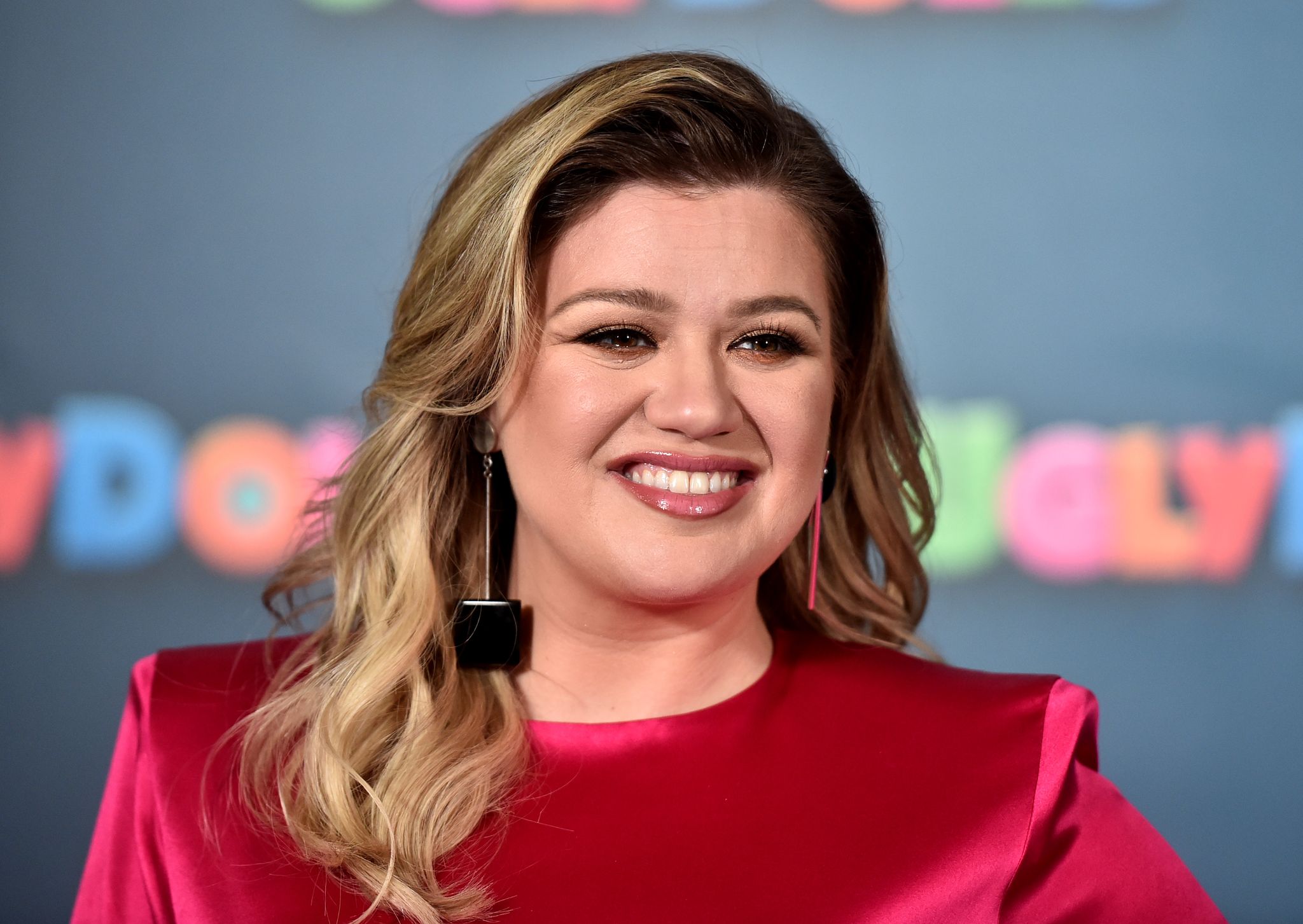 ---
THE BATTLE FOR ACCEPTANCE
Although Kelly is incredibly talented, there's been one thing that caused her obstacles on the way to recognition. Clarkson has not always been appreciated for her curves, and at the start of her career, she sometimes felt insecure. 
Back in high school, she lost an audition because of the way she looked. Later she was told to lose weight to compete with women on magazine covers.
"Even on American Idol I was really thin, but I was bigger than the other girls on the show, so people would say things to me," she said in an interview.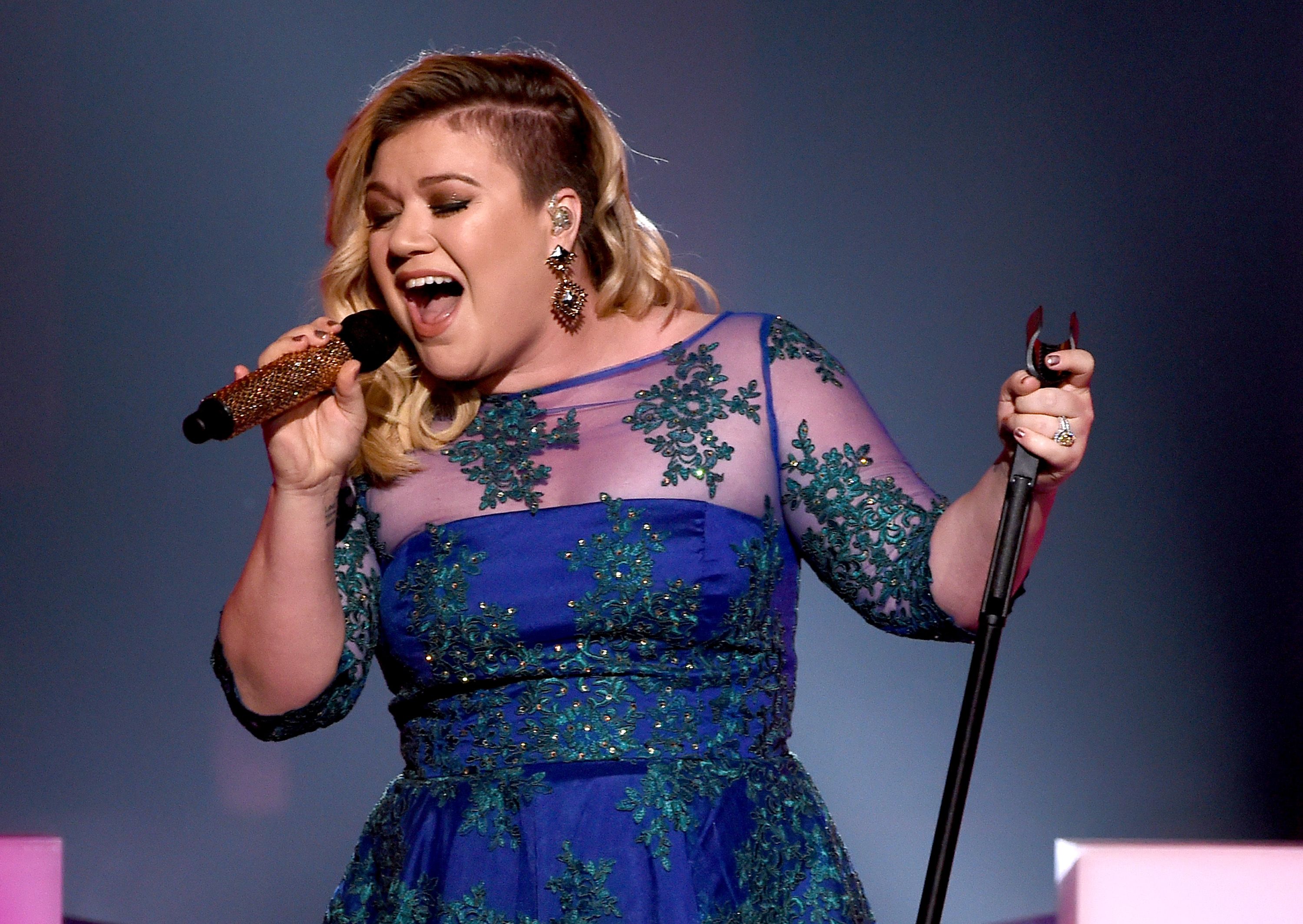 ---
Kelly revealed that she felt much more pressure when she was "thin" and "not super healthy." Clarkson simply did not want to deal with people who did not appreciate her personality, talent, and hard work. That attitude and positive body image eventually led to Kelly's biggest career moments.
Yes, as the singer mentioned, at her heaviest point she was hired to be on The Voice. Clarkson cultivates self-love and believes that it helps to love others the same way.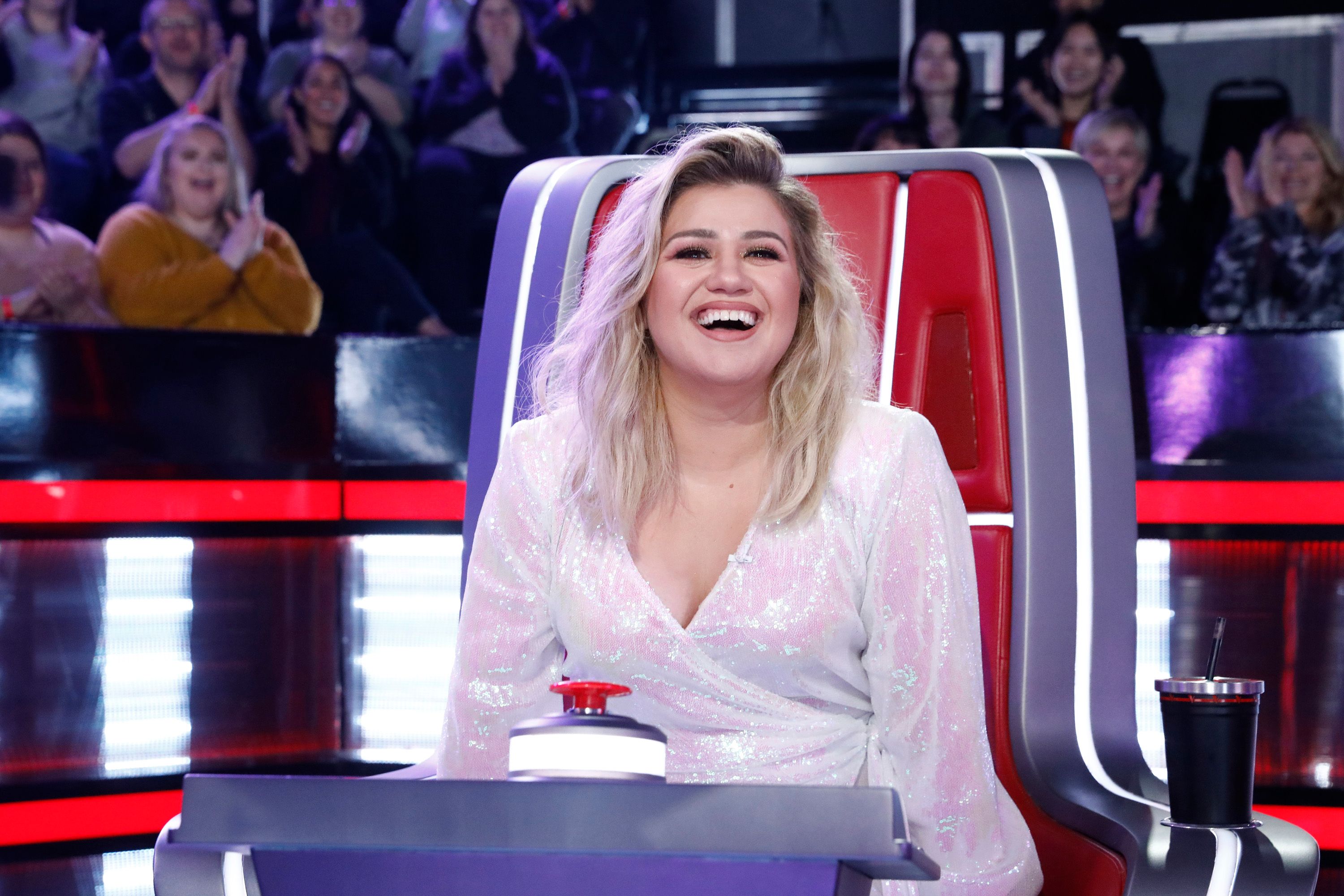 ---
WHEN KELLY MET BRANDON
Kelly's skyrocketing career did not leave her much time for romance, and she did not share any details of her private life with the media. There were even rumors that Clarkson was a lesbian. But one man changed everything.
She first met her future husband in 2006 at the Academy of Country Music Awards. But Brandon was a married man then, so Kelly did not act on anything. Six years later they were re-introduced to each other at the Super Bowl, where Kelly performed the National Anthem.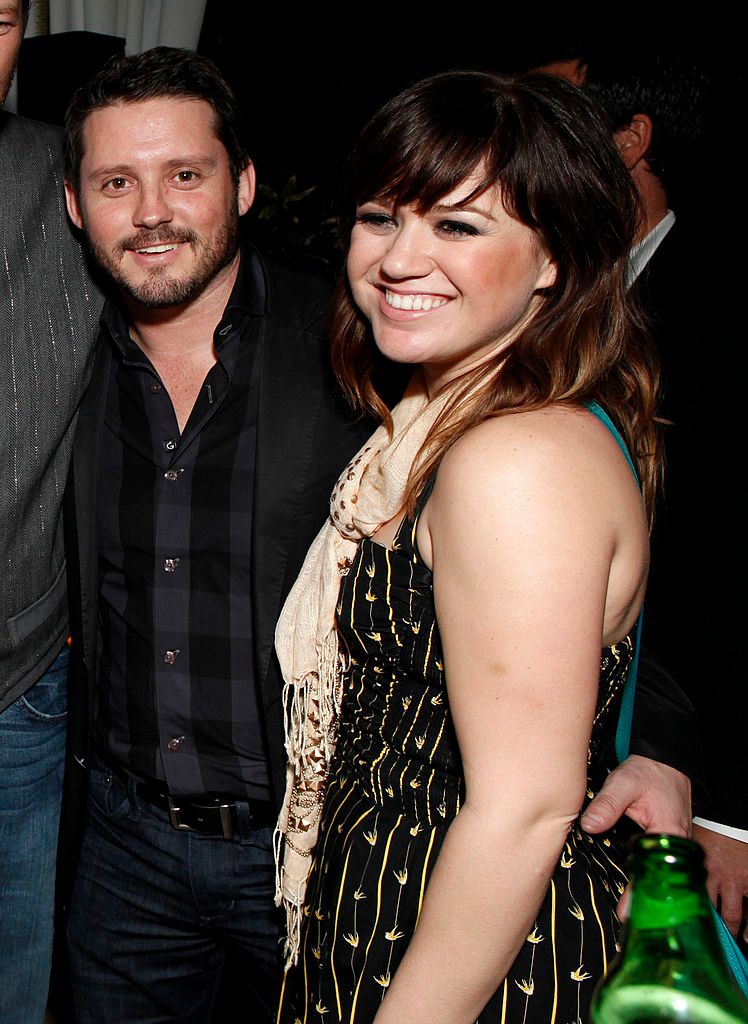 ---
Both legally single, Clarkson and Blackstock immediately clicked. As Kelly later confessed, she had never felt sexually attracted to anybody before Brandon. There was something about him that was completely different from her exes.
"I honestly thought I was asexual — I'd never been turned on like that in my whole life," she added. "I was like, 'Oh that's that feeling...OK!"
---
Kelly thought that their first date was a bad omen, as it was on the day her idol Whitney Houston died. Blackstock popped the question after 10 months of dating, and Clarkson shared the happy news with the world in December 2012.
"I'M ENGAGED! I wanted y'all to know!" she wrote. "Happiest night of my life last night! I am so lucky and am with the greatest man ever."
The couple exchanged vows in October 2013, and in her interview with Cosmopolitan, Kelly commented: "Brandon's totally the one. I've never been so happy!"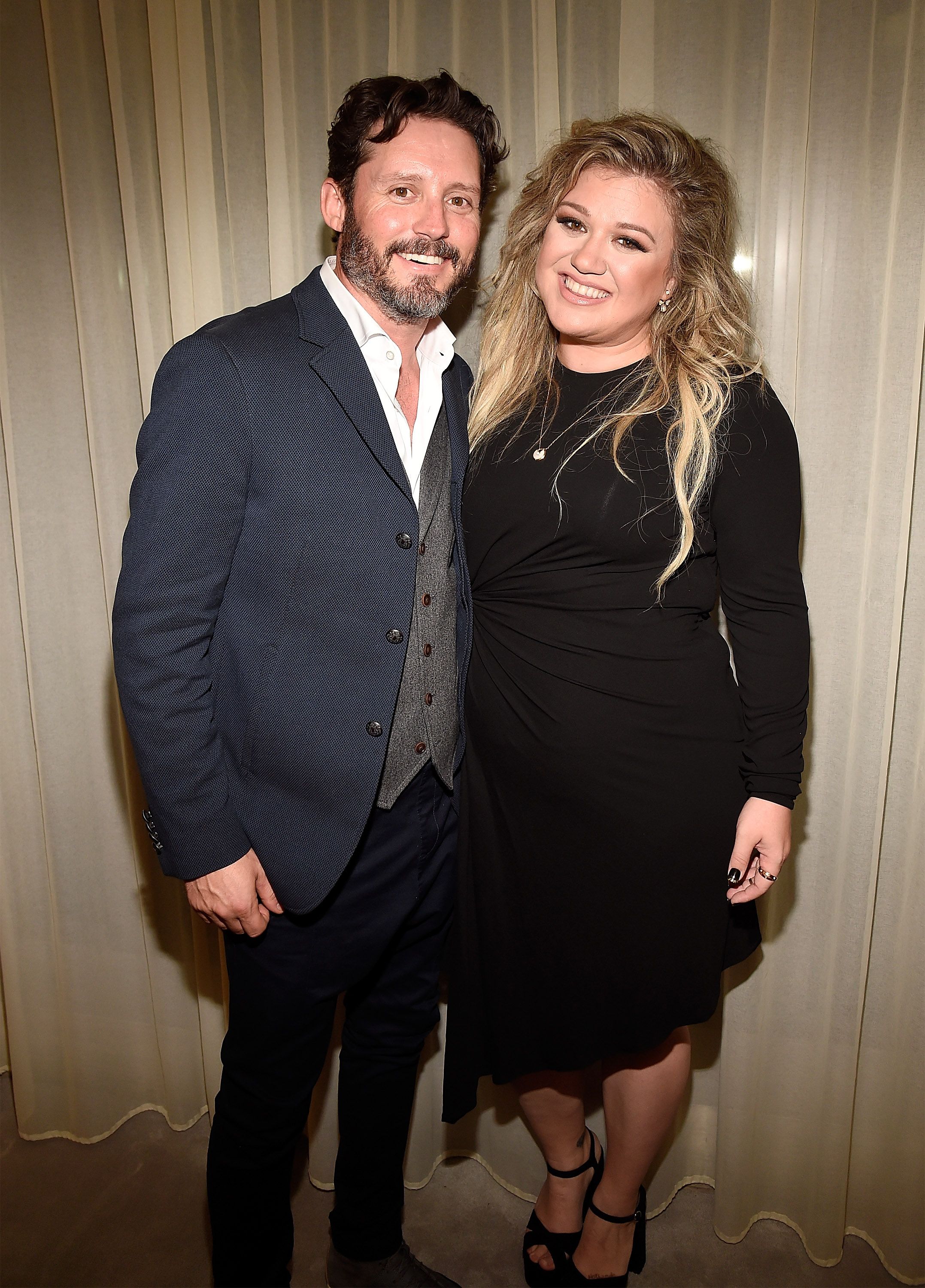 ---
Brandon, who is the son of Kelly's former manager Narvel Blackstock, has taken on the managing role since they got married, so the spouses lived and worked together. Shortly after the couple's wedding, rumors began spreading that Blackstock may be cheating on Kelly. An anonymous person claimed that she was connected to Brandon.
"We haven't slept together, but we've been intimate in other ways," shared the mysterious woman. "I really hope his wife keeps her eye on him because he's not the great man she thinks he is."
However, Kelly took to Twitter to shut down the affair allegations: "Keep hearing random rumors of me & Brandon splitting or that's he's cheating on me. Stop with all the lying please".
In June 2014 Kelly gave birth to their daughter River, and in April 2016 the couple welcomed a son Remington. Clarkson is also a stepmother to Blackstock's kids from his previous marriage, Savannah and Seth, and she considers them her own children. While everyone believed that Kelly and Brandon's marriage was just perfect, their recent divorce news left fans shocked.
---
THE END OF THE LOVE STORY
On June 4th, 2020, after nearly seven years of marriage, Clarkson filed for divorce from Blackstock, citing "irreconcilable differences." But some people say that this decision of Kelly's was not that unexpected. Sources close to the couple claim that the spouses had been having problems for several months and had been making an effort to work things out.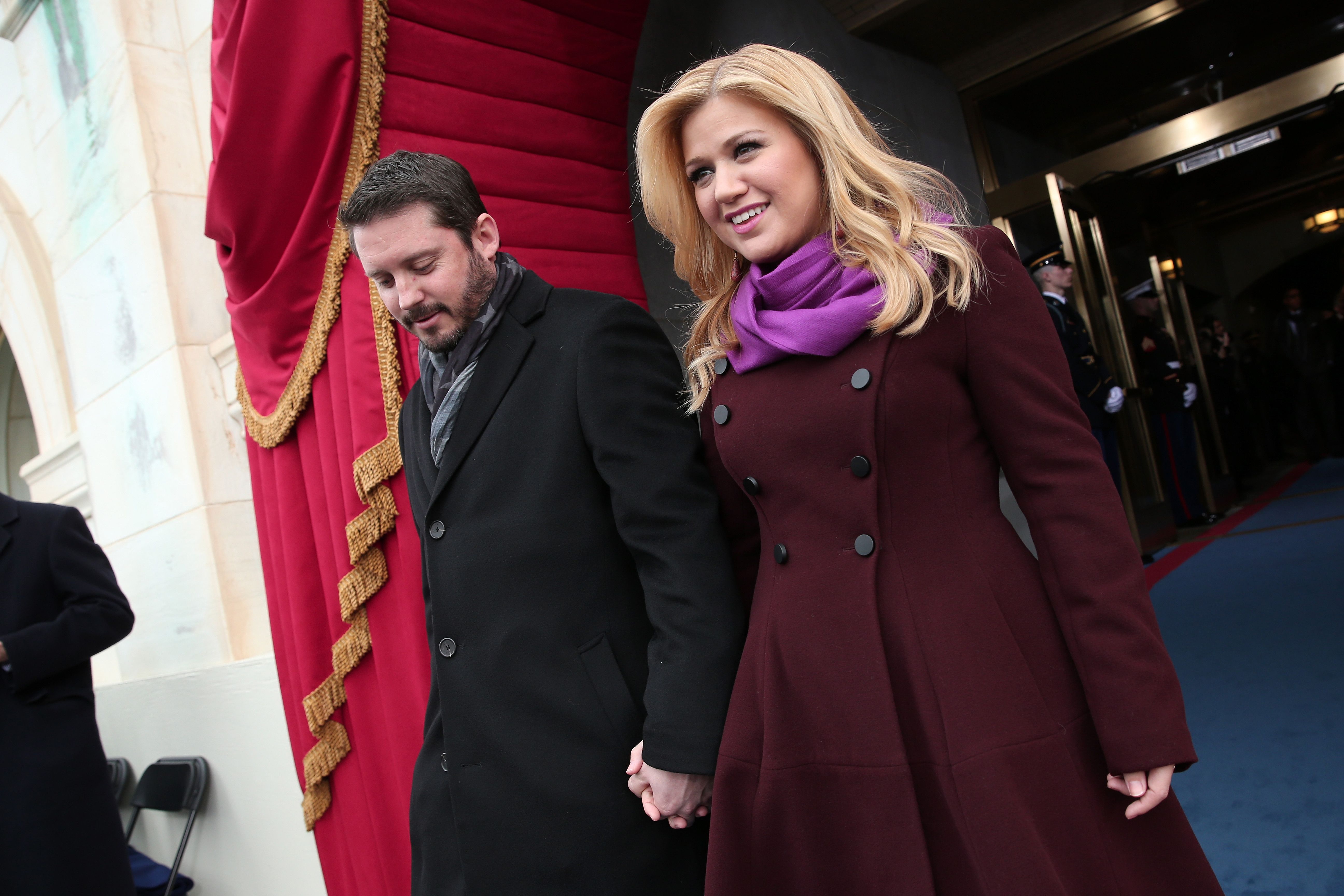 ---
But isolating their family in Montana made an already challenging situation worse. So were there hints that Clarkson's marriage had approached its expiry date? The couple hasn't been seen together on social media for over 3 months. In May, during a Zoom interview with Gordon Ramsay, Kelly revealed that she wanted to expand their family, but her husband does not support that desire.
Another thing that might have looked innocent at first was Kelly's listings of her mansions. In December 2019 her Tennessee home was listed for $7.5 million, and in May the couple listed their LA mansion for almost $10 million. Some sources also claim that the couple's relationship changed when Kelly went to LA, while Brandon preferred their quiet life in Nashville.
---
Previously the singer shared that her marriage worked so well partly because they both gave each other enough alone time. In her interview for The Today Show, Clarkson shared that for her as a working present mom and wife, quarantine has been a struggle:
"It can be depressing, this kind of isolation. It can be a little dark for everyone and there's a lot of uncertainty."
In April Kelly decided she wanted to spend her 38th birthday all alone and to reflect on her life. According to a source, the couple prioritized their work and kids over romance, and the split was inevitable. Still, the couple remain friends. In a recent tweet, Kelly thanked her ex for his support on creating and producing The Kelly Clarkson Talk Show.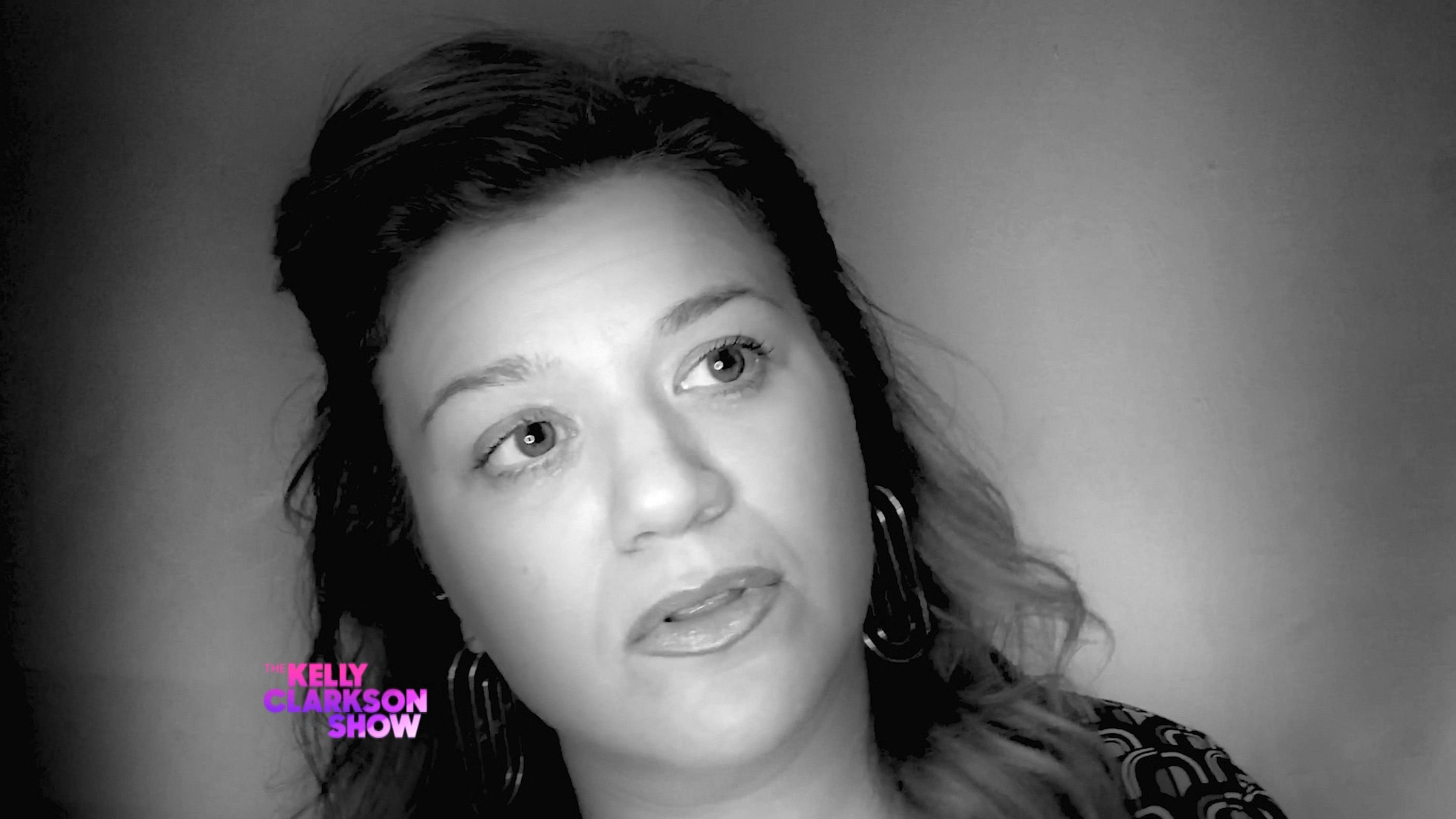 ---
Kelly, who's always been good at managing her own finances, opted for a prenup when she married Brandon. Currently, Clarkson's net worth is estimated at $50 million, and reportedly she wants the prenup enforced. The couple has requested joint legal and physical custody of their children, and want to focus on co-parenting moving forward. 
---
MOTHERHOOD STRUGGLES
Since she became a mother, Kelly shared that despite all the stress and exhausting daily duties, there's no better feeling than watching your kids grow. Well, motherhood is tough, and someone like Clarkson can afford the best care for her children. But the singer confessed to feeling a lot of guilt for not giving her kids enough attention because of her work.
---
This feeling is reinforced by Kelly's own experience of growing up without a father, and perhaps it was another reason for doing everything she could to save her marriage. Above all the mother of two wants to give her kids a happy childhood.
While she's been doing The Kelly Clarkson Show from home, River and Remington occasionally join their mother. Previously, Clarkson shared that her son had developmental struggles, and he's still working with his speech therapist via Zoom. We admire Kelly's openness and wish her all the best in her new chapter!