Inside DARK: Meet The Cast Members In Real Life
Dark, the first German Netflix Original, is a masterpiece! The factors that contribute to the Dark TV series' success are varied, ranging from the incredible cast and cinematography to the airtight script and excellent production. With Season 3 just released, we decided to have a look at the Dark cast real-life partners. Dig into the article to find out all the details!
---
LOUIS HOFMANN AS JONAS KAHNWALD
Would you believe the 22-year old Louis Hofmann, who plays the young Jonas, never formally studied acting?! True story! What you see on-screen is rare talent! Louis told Nisi Masa that a friend of his Mom used to work for German Television, and he decided to pursue acting when he was 11, because he loved how the actors he knew always smiled when talking about their work! 
---
Hofmann told Filmfest München he also wanted to be a soccer player once, and has an interest in psychology and art. He really enjoys working behind the camera - he's been a set manager for a few short films! Cool, right? Speaking to The Guardian Louis said: 
"I was overwhelmed by this amazing response. Wherever I was, I was recognized. And then there are all the [nice] messages, it's just... a lot. I have half a million followers on Instagram. It's all very absurd."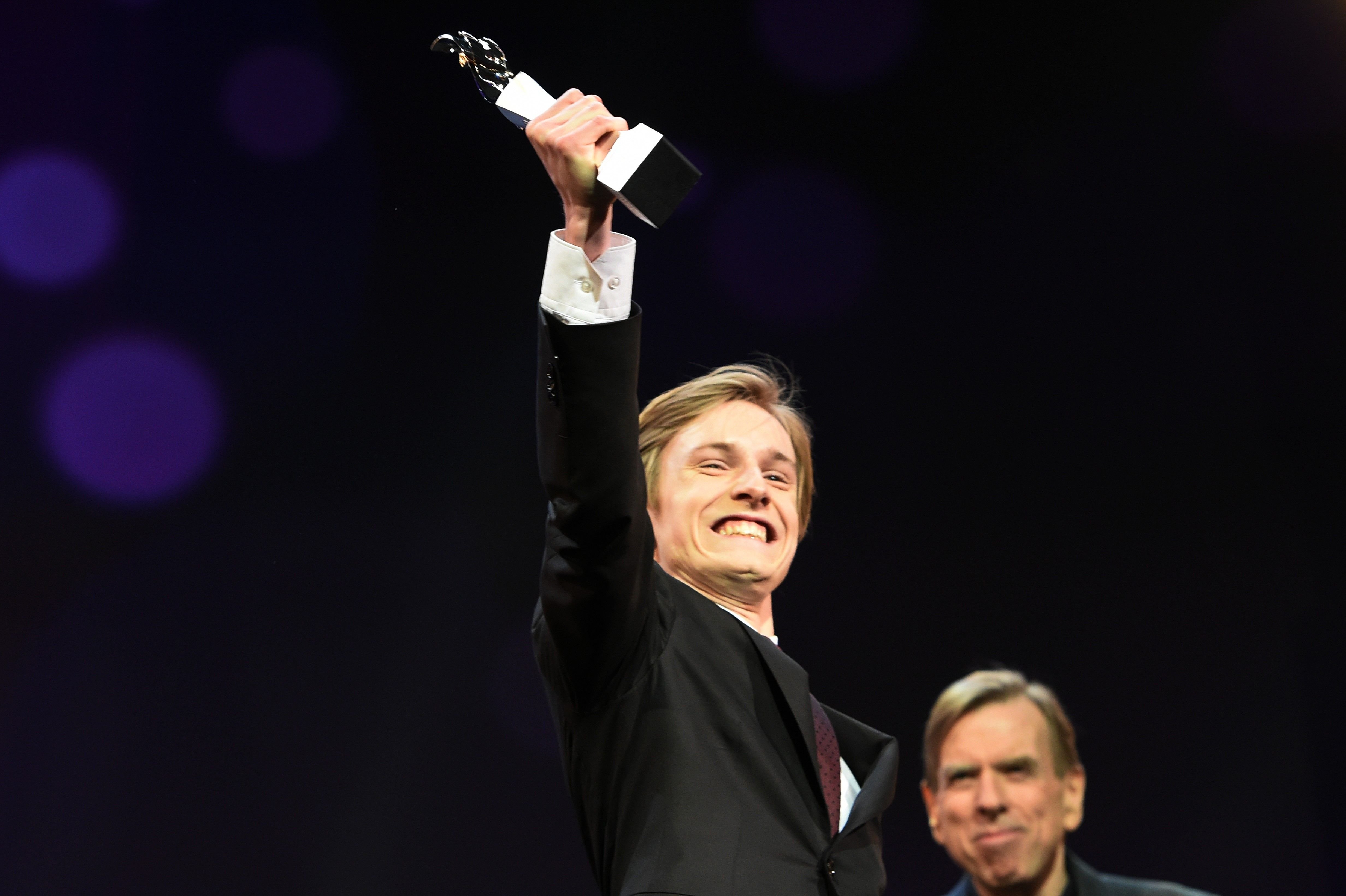 ---
In this Instagram post, Louis gives thanks to their "really wonderful crew who has been [his] family over the past three years." Now how sweet is that?! What does this young actor do in his free time - that's to say, when he has any? He lists skateboarding, climbing and bouldering as his favorite relaxing hobbies. So he's an adventurous guy!
Just like his characters in Prelude and White Crow, music is a super important part of his life. Louis told Filmfest München he started playing the drums as a kid and still loves it! We're pretty sure the ladies are queuing behind him, but this actor is silent about his love life, and seems to be focusing on his career. That's understandable! 
---
ANDREAS PIETSCHMANN AS THE STRANGER
Let's start with the middle-aged Jonas, aka The Stranger. This character is played by Andreas Pietschmann, who recently told The Guardian that the third and final season is "even more complicated than the first two seasons"! Is that even possible? We're ready for it, though!
---
Andreas recalls how he first wondered whether DARK wasn't too intricate… But was then surprised by the fan reactions: it seems viewers want to be challenged, even if it entails reading subtitles to keep up with the twisting plot. Andreas is married to actress Jasmin Tabatabai, and they have two children.
---
DIETRICH HOLLINDERBÄUMER AS ADAM
Right, and as you know, the disfigured Adam, who claims to be Jonas's future self, is the orchestrator of The Travelers. Adam is portrayed by Dietrich Hollinderbäumer, who has two children who are also actors. Hey, he sure looks a lot better in real life than in the series?!
Quite understandably, Dietrich told The Guardian: "I'm happy that the story is told now, and that the next part I do as an actor, I will not sit in makeup for five hours."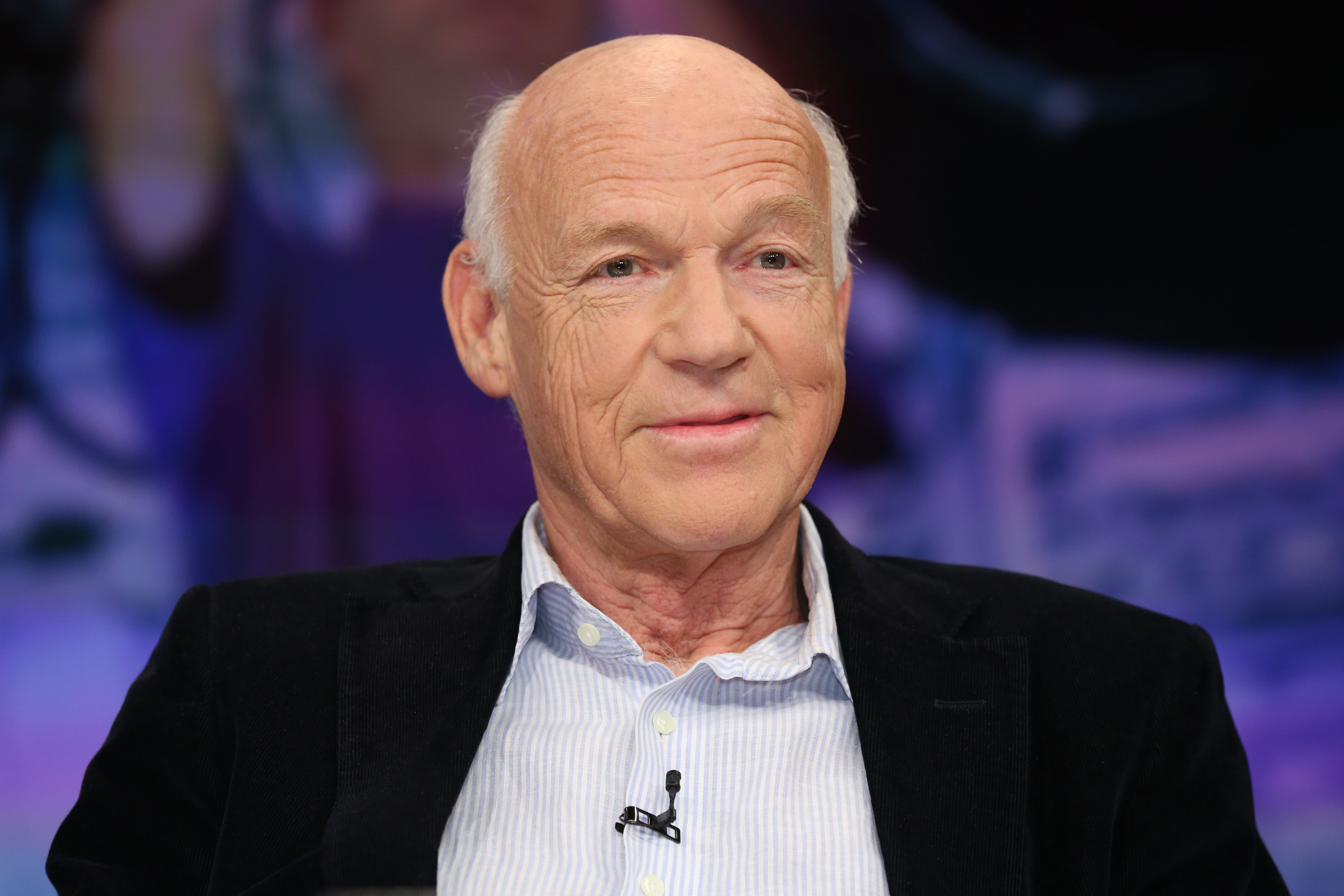 ---
LISA VICARI AS MARTHA NIELSEN
Even though there are no other actors in her family, the acting bug bit the 23-year old Lisa early! She started taking classes at just 10 years old, after begging her mother! Did you know that Lisa's first major role was also in a sinister narrative? 
---
Yup, the thriller was titled "He" - and she jokes about how before that she didn't watch dark movies or thrillers, because she wasn't allowed. Her role in "Hell" actually had to be approved by the German child protection services to ensure she wouldn't be traumatized! 
---
It turned out there's no reason for concern, as she prefers darker narratives. Speaking to Sleek Mag, Lisa praised Netflix's professionalism and her great co-workers for helping her first transition from film to TV so smoothly.
As she highlights: "We had this German crew, and German cast, and everything felt like home. They even sent us to an adventure park, so we could get to know each other before filming. [Like] team building for actors!"
---
Wait, but have you ever wondered whether the caves outside Winden are real? Lisa's got the answer - and it's both yes and no. "The main one, that you see from the outside, is built from polystyrene, but it looks so real", she told Sleek Mag.
---
Apparently there's another fake cave in the studio, as well as one real cave! In an interview with HeyUGuys, Lisa and her co-star Louis were asked whether there were moments of lightness, aka FUN too!
"Yeah, definitely. We were just thinking about a few ones. Yeah, and we had those night shoots where you could just get stupid all over when it's like 3 a.m. and you're standing in the middle of a rain machine."
What about her love life? Well, there were rumors that she and Louis were dating, which we'd totally ship, but neither party ever confirmed this. Lisa is very private and appears to be single at this time.
---
Here are a few fun facts about her, though! Lisa is a vegan and loves spicy foods! She's also a huge Marilyn Monroe fan, and enjoys being behind the lens too - capturing daily moments with her camera. We also think it's heart-warming that her parents always supported her acting dream, something she's very grateful for. 
Oh, and who can forget Bartosz Tiedemann and the awkward love triangle between him, Martha and Jonas? The actor who plays Bartosz is Paul Lux. He keeps his personal life under wraps, and it seems he's not dating anyone right now.
---
LUDGER BÖKELMANN AND OLIVER MASUCCI AS ULRICH NIELSEN
Are you also impressed by how excellent the producers were at finding the actors for each generation?! We were totally blown away by how realistic the transitions are. So, the rebellious younger Ulrich is played by the actor Ludger Bökelmann. We couldn't find any details about his dating life and assume he's single at the moment.
---
On to the older Ulrich, played by Oliver Masucci. He became famous for his role as Adolf Hitler in the film adaptation of the novel "He Is Present Again"? In DARK, Oliver portrays a husband who has an affair with his wife's friend, Hannah (also Jonas's mom). So it seems he leans towards portraying the more villainous roles?!
---
Although the term villainous might be a tad too strong for his role as Ulrich. In real life, Oliver is reported to be married with three kids. His wife's name is not known. But he's posted a few heart-warming photos of him and his children on his official Instagram profile. Such as this one of him and daughter Milla -"best-dressed".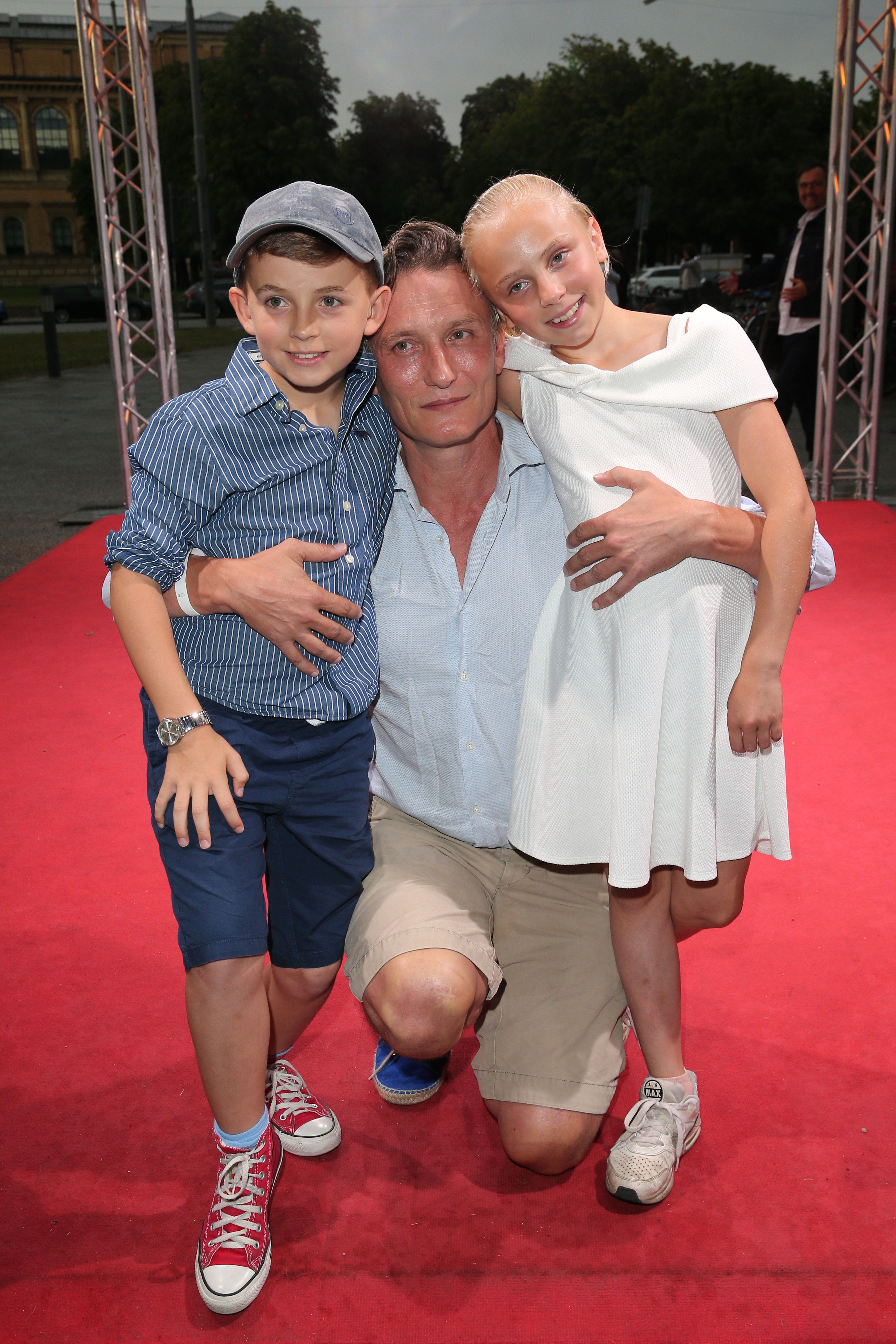 ---
After browsing his Instagram profile, we gathered that one of his hobbies is mountain biking! "Back to the mountains... back to nature...best place to be…", - he captioned one of his videos on Instagram.
---
BARAN BO ODAR AND JANTJE FRIESE: DIRECTOR AND WRITER
We were pleasantly surprised when we watched their interview by HeyUGuys! When they were asked what made them decide to collaborate with one another, Baran's answer is the best!
"Well, we're also a couple, and we have a daughter. So… there was no way that we don't do that together."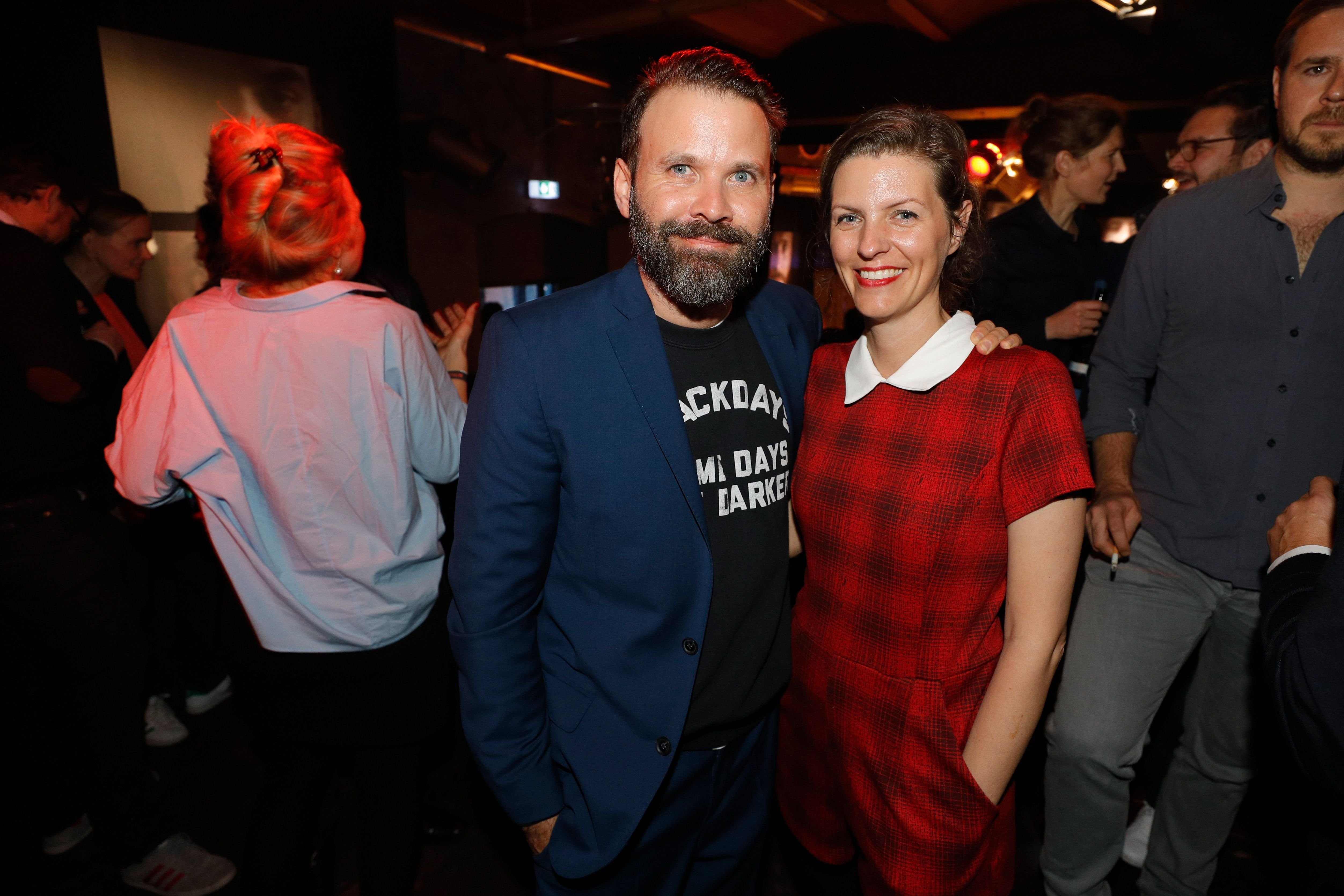 ---
But wait, it gets even funnier. Baran goes on to explain that they can push each other to be honest because they know each other so well after 15 years. As he says, they're a strong couple together - alone, much weaker.
"If I try to sell an idea, she can also say like, 'Well, Bo, you just want to be in a helicopter and shoot this thing. Because, you want to be in a helicopter."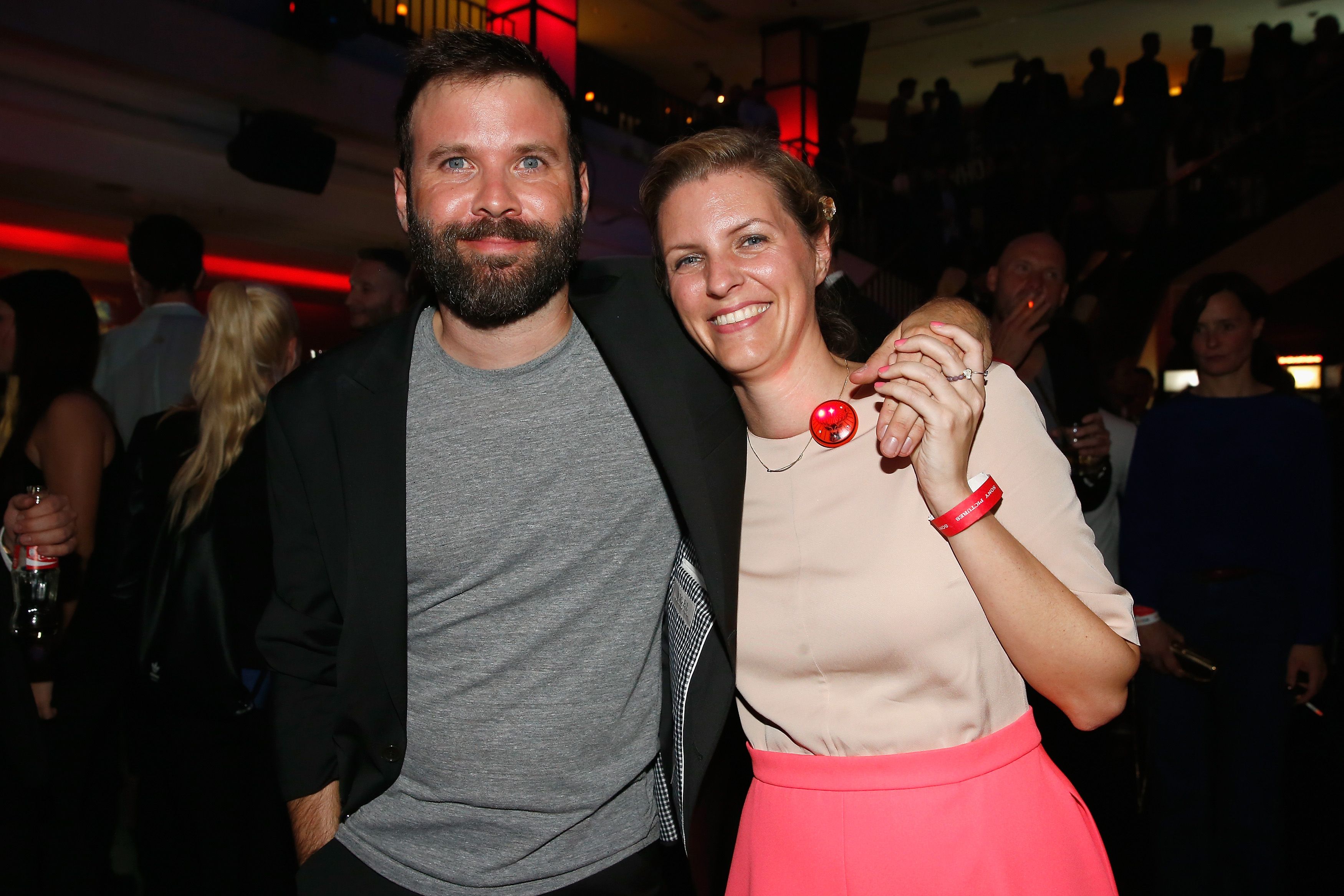 ---
Aren't these two giggling together the sweetest thing you've heard in a long time? What was one of the hardest practical effects to achieve? As Bo said, the length of the project! Season 1 ended up taking 150 days! It was tricky to "survive that and spend your energy wisely" he said. 
Lastly, when asked what they think about the comparison between DARK and Stranger Things, the pair says it's not all bad, because at least they're being compared to a good show: "If just half of the Stranger Things audience will watch DARK, we will have a huge hit."
---
JÖRDIS TRIEBEL AS KATHARINA NIELSEN
This talented actress has appeared in a range of film and TV projects in Germany. In fact, she's been nominated for numerous German Film Awards – and got Best Leading Actress for her performance in West. In an interview with HeyUGuys, Triebel joked that if she could do any role next, it would be a superhero - or superwoman!
---
She also praised DARK's director and writer for managing to create a space for open creative collaboration. She's amazed at how the different departments all worked together! In real life, Triebel has two sons with Matthias Weidenhöfer, from whom she separated in 2014. In her free time, it looks like she likes painting, as seen in her Instagram post. 
---
MAJA SCHÖNE AS THE ADULT HANNAH KAHNWALD
In real life, Maja and Jördis are good friends! Speaking to HeyUGuys, when asked if she judges her character for cheating with a married man, Maja replied:
"No… I think in Hannah's case, she has lost her husband and... for me, she's a very lonely person. And she's in a way lost in her world and with herself. And she tries to find stability in her life."
---
Did Jördis and Maja ever give the younger actors on set any advice? Their answer was a unanimous: "No. Because they're very tough. Yes. They made a lot of movies and it was just like working with a colleague of our age."