Gwyneth Paltrow: 13 Strict Rules Her Kids Follow
Have you ever wondered what kind of parents our favorite celebrities are? Gwyneth Paltrow, for example, is known for being a mother with quite strict rules. Why Gwyneth Paltrow allows her kids to eat sweets before going to bed, but rules out carbs? 
What makes Gwyneth think that missing classes is OK? And why does Paltrow discourage her children from pursuing a career in entertainment? Let's get all the answers right now in our article!
---
1. Watching TV in French or Spanish only
In 2013 Gwyneth Paltrow made headlines when it was reported that she urged her daughter Apple, who was 9 at the time, and son Moses, who was 7, to speak only in Spanish. The actress learned Spanish herself when she was a teenager, so she was trying to make sure both her kids grow up bilingual.
---
She hired international nannies for Apple and Moses, who could teach them different languages. In an interview with Harper's Bazaar back in 2012 Gwyneth shared this about their family nanny:
"She's French, so she's teaching them French, and their previous nanny was Spanish, so they're fluent in Spanish."
Later Paltrow admitted that her children were allowed to watch TV in Spanish and French only. Moreover, she used to buy cartoons in French for them. You have to admit, it's quite a smart move to get the kids to learn a foreign language!
---
2. Having perfect English accents
Back in 2010 Gwyneth Paltrow and her then-husband, Coldplay frontman Chris Martin, were raising their kids between London and New York. They went to school in London and then came back to the US for holidays and summers. And the surprising result of this transatlantic living was that their accents became "bizarre", as Gwyneth put it.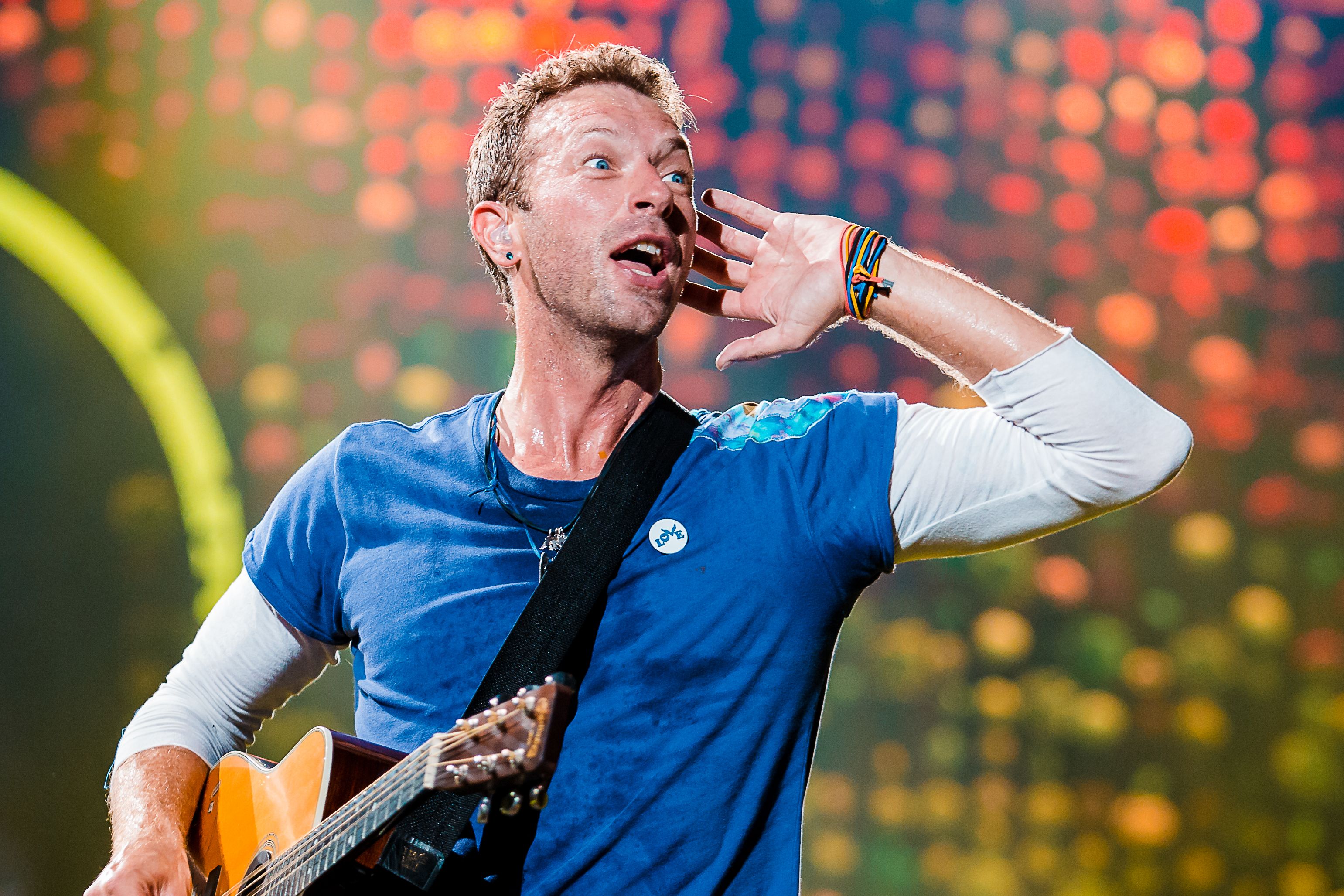 ---

"Weirdly my son is half Brooklyn and half English, and my daughter is completely American with me at home but completely British at school."
Apple's accent could even change in the middle of a conversation, and both Moses and Apple were using slang from both countries. So it's totally natural that Paltrow wanted her kids to speak in a less odd manner. Preferably in a posh British accent, just like the characters from Downton Abbey, as Gwyneth reportedly adored the show.
---
3. Cutting down on carbs
Known for her own strict eating and exercising rules, in 2013 Gwyneth revealed that she was determined to make her kitchen a pasta, bread and rice-free zone for the children as well. She was certain that all of her family were intolerant of gluten, that's why Paltrow ruled out carbohydrates from their diet.
---
However, later the lifestyle guru loosened up this rule – probably because, as she admitted, her family often had "that specific hunger that comes with avoiding carbs."
And a couple of years later Gwyneth proudly posted some home-made pasta she cooked while she was in Rome. In an interview with 'You' magazine the actress explained that, although she was still concerned about the dangers of processed and genetically modified food, she didn't believe in ruling out any kind of food.
"You can't tell a kid "no Coke, no cake". It is not realistic." – Paltrow said. - "It's about trying to augment that with something healthy."
So Gwyneth makes sure that Apple and Moses always have plenty of healthy snacks at home, like fresh fruit, raw nuts, carrots, and hummus. 
---
4. Having Dessert Before Bed
Paltrow admits that while she tried to bring her children up on "the right foods", "the lure of Oreos and cotton candy outweighed the lure of carrots with hummus" as Apple and Moses grew older. Gwyneth once wrote on her 'Goop' blog that she's totally fine with her kids having a sweet treat before bed.
---
But with one exception, namely – as long as they eat healthy foods during the rest of the day. After all, it's important to treat yourself every once in a while! Oreos became a family favorite, so the strict rules had to be relaxed a bit.
"That's all a part of childhood and I love Oreos too." – explained the actress.
Obsessing over what your kids are eating is not a good idea, after all.
---
5. Having quality family time
The Goop founder is enjoying spending time with her children. She takes a bath every single night as a part of her health and beauty routine. However, in 2011 it raised some eyebrows, as Gwyneth revealed that she allowed Apple and Moses to bath with her.
---
At the time her daughter was about 7 years old and her son was 5. But, we don't think that this tradition continued for a long time. However, the tradition of having family dinners still lives on, despite Paltrow's divorce from Chris Martin. Having family-bonding days is an amazing thing to do, and they continue to spend a lot of time together.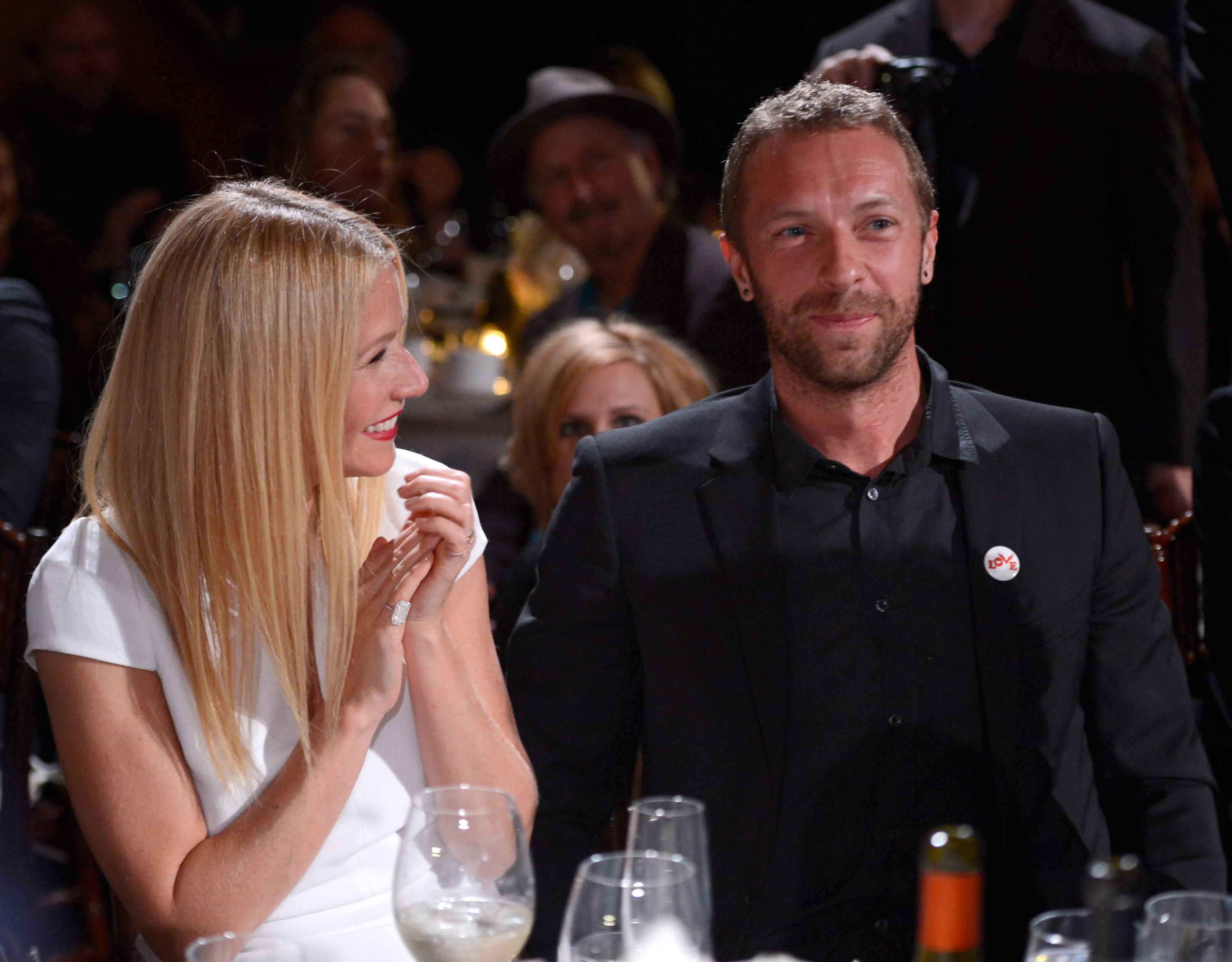 ---

"Kids just want to see their parents around the dinner table, basically, so we try to keep that." Paltrow explained.
Even though Gwyneth is now married to film producer Brad Falchuk, the extended family keep getting together.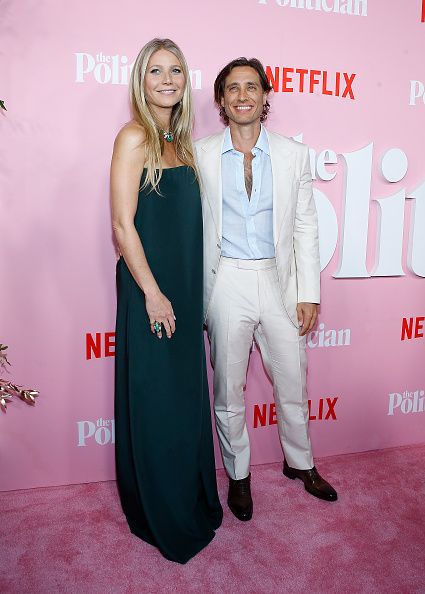 ---
6. Playing video games
It seems like the strict rule about TV doesn't apply to video games. Surprisingly, Paltrow's children got their first game console when they were 7 and 5. The actress soon regretted letting them have it, though, as she couldn't get them to stop!
---
Last year Gwyneth admitted that she had ongoing negotiations with her then 13-year-old son over his video screen time. We have a Fortnite situation at my house,' she confessed.
Well, now we know that Moses behaves just like many other teenage boys, and Paltrow has problems handling his screen time like any other mom.
---
7. Skipping classes sometimes
When Apple was six, her mother allowed her to pretend she was sick so that they could spend some time out together. Gwyneth and Apple went out to lunch and then to the beauty salon. But why skip classes and not wait until the weekend?
---
Although Paltrow has been taking time off from work to focus on her family, that year she starred in the movie 'Country Strong' and was going on a lot of business trips for her newly-published cookbook. So, she had to be away from her kids for much more time than usual, and was eager to have some mother-and-daughter time.
---
8. Spending time outdoors
The mother of two insists that spending their time outside in the sun is good for her kids. It was one of the main reasons why she and her then-husband Chris bought their California home:
"Just to have my kids be in the sun every day – picking avocados, going for a swim."
---
Initially, it was supposed to last only for "two years or something", until Apple and Moses went to high school. But, as far as we know, they still live in their LA mansion. Probably the health benefits of getting enough vitamin D and having a lot of sun-soaked fruits outweighed the benefits of having a perfect British accent.
---
9. Going to private school
Apple Martin attends the elite Harvard-Westlake School in Los Angeles, which has an impeccable reputation of sending students to top colleges. In 2017 there was a scandal involving the students of this school making racial and homophobic slurs on social media. However, it didn't convince Gwyneth Paltrow that her daughter should switch schools, as her father Chris Martin suggested.
---
He wanted Apple to go to a public school in Santa Monica with an excellent music program instead of Harvard-Westlake, because his daughter is a very talented musician, just like him. Paltrow was reportedly "outraged and disgusted" by the behavior of the students, but apparently trusted the school's president, who promised to properly handle the situation.
---
10. Choosing another career than their parents
Both of Paltrow and Martin's children are definitely talented and musically-inclined. Apple and Moses have joined their father on stage several times, including at the 2016 Glastonbury Festival in England. However, their mother doesn't want them to follow a career that focuses on performance.
---
So she discourages her children from getting into entertainment. And she's definitely proud of Apple, who recently got her first job as a cashier at a retail store.