Here Is What 'Queer Eye' Looks Like Behind The Scenes
Are you one of those viewers who were mesmerized by Fab 5's charm? Well, this list is perfect for you so keep scrolling and fasten your seatbelts as we present to you some fabulous facts about these five of the amazing KWEENS in town!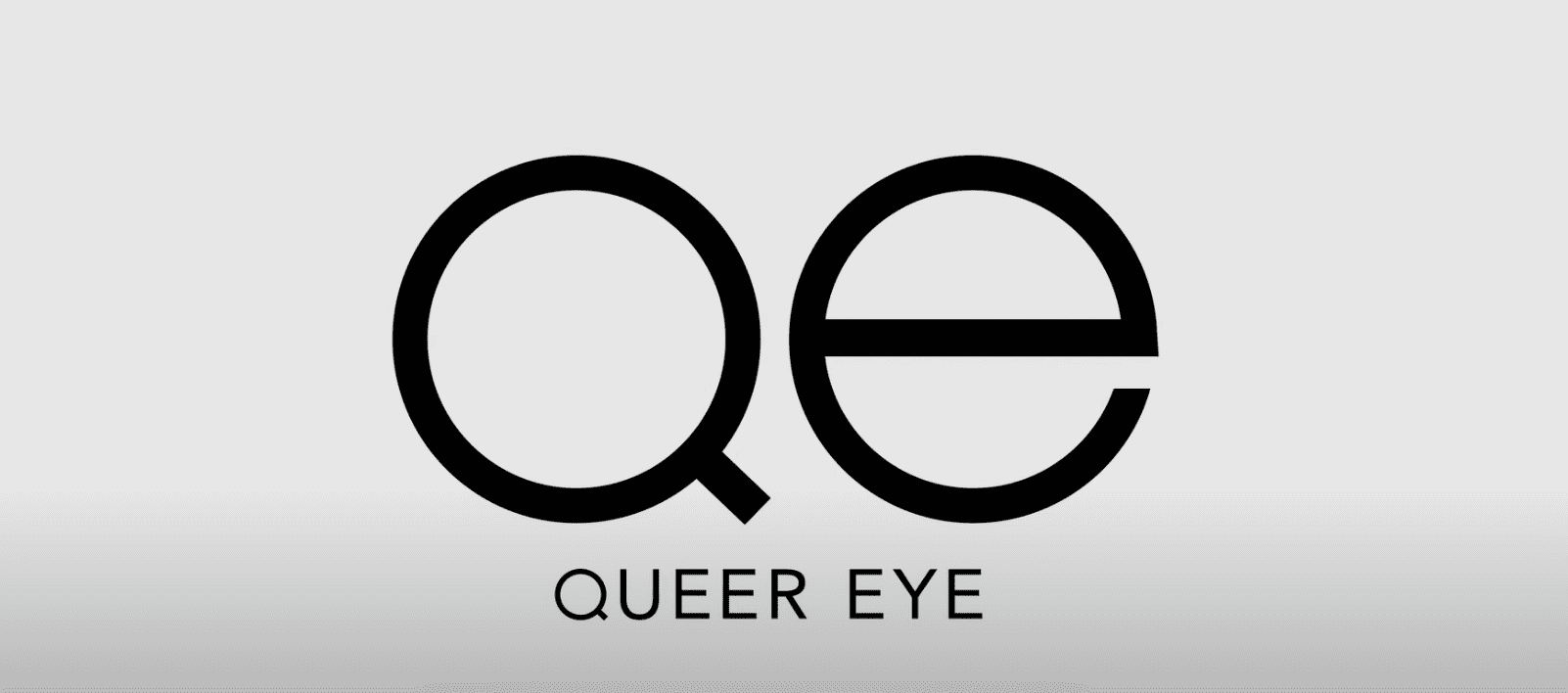 ---
TAN'S ACTUAL PURPOSE FOR AUDITIONING
He was having the time of his life, doing his own things, while hundreds and hundreds of all sorts of people were auditioning for Queer Eye. Tan France did not line up to audition for any role. But then, his awesomeness is all over social media and that made the producers cast him. That's right, let them come to you!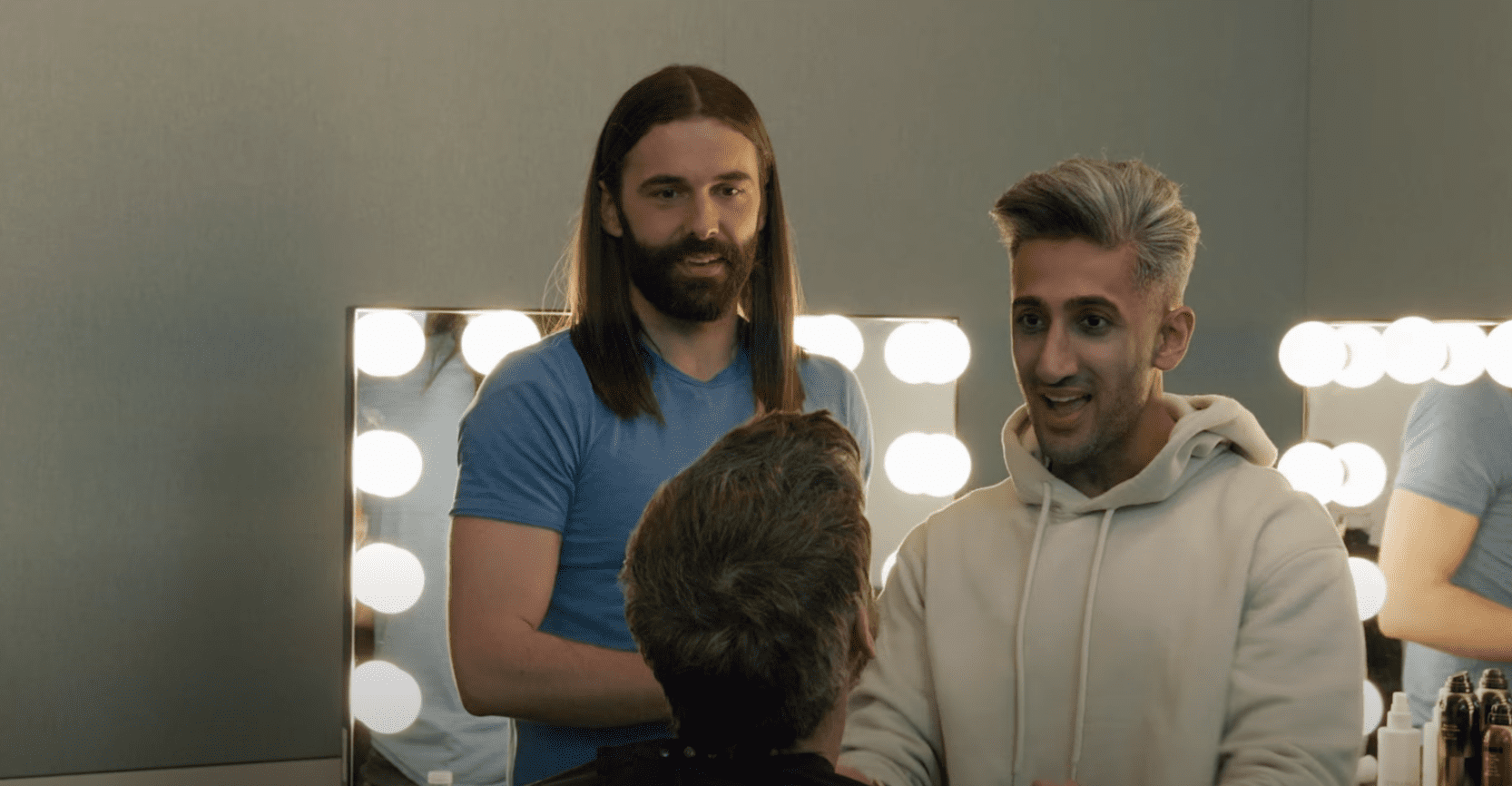 ---
QUALITY TIME WITH THE HEROES
If you're a Queer Eye regular, then you'll notice that spending time with the heroes got an upgrade! A hero is the term used for the people that they are helping. The original casts used to spend a day with their heroes. Now, the new casts spend an entire week. It helps build camaraderie among the cast and their heroes. They are such role models!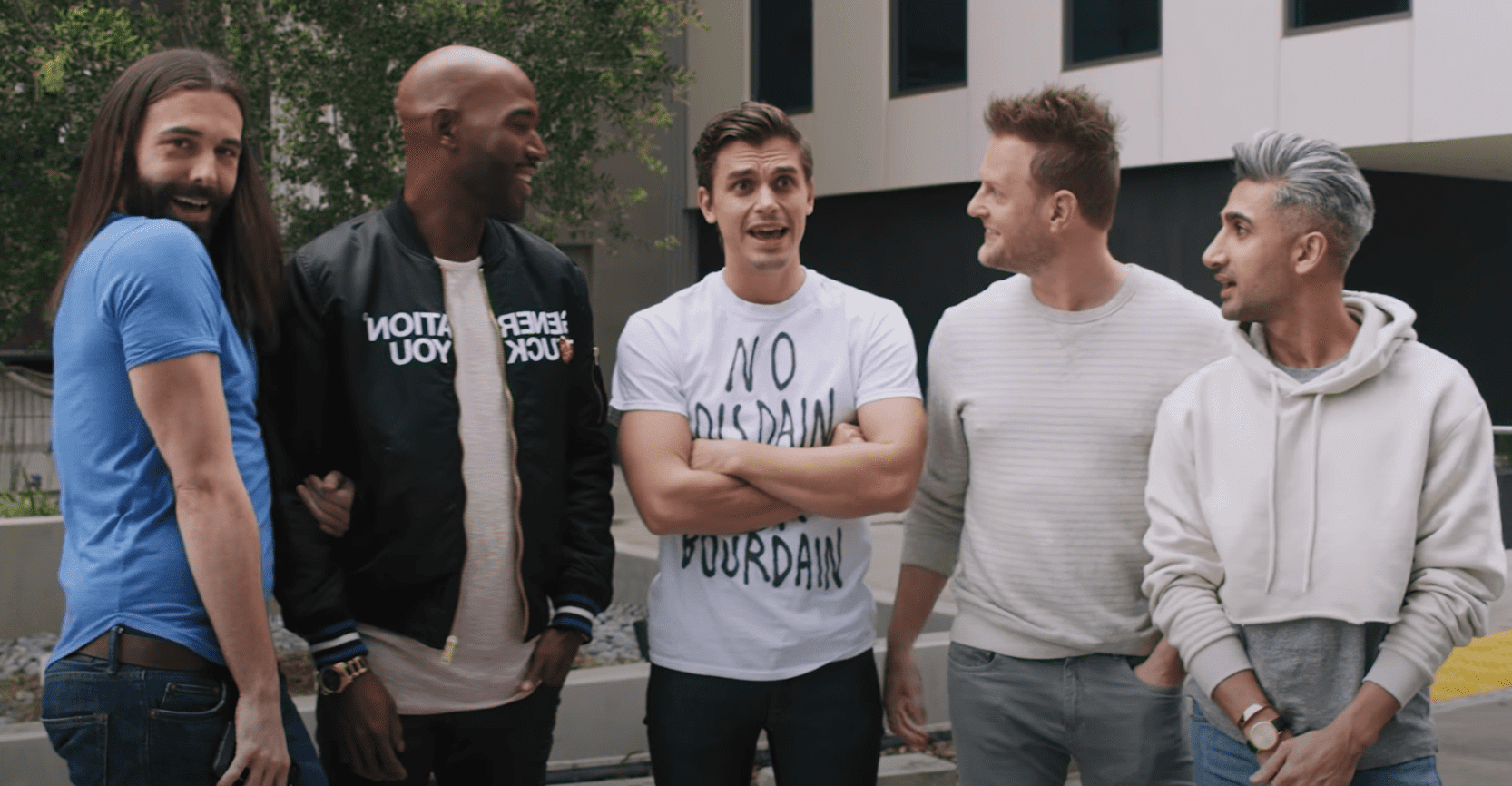 ---
KARAMO'S REACTION IS NOT SCRIPTED
When he was pulled over by Henry, the cop, asking for his driver's license, Karamo's face couldn't be painted. This was during one of the episodes in season one. Karamo's face showed a mixture of emotions while defending their side, saying they're filming a show. He did not know that the pulling over the scene was scripted so his reaction, his words, showed the real Kuramo Brown.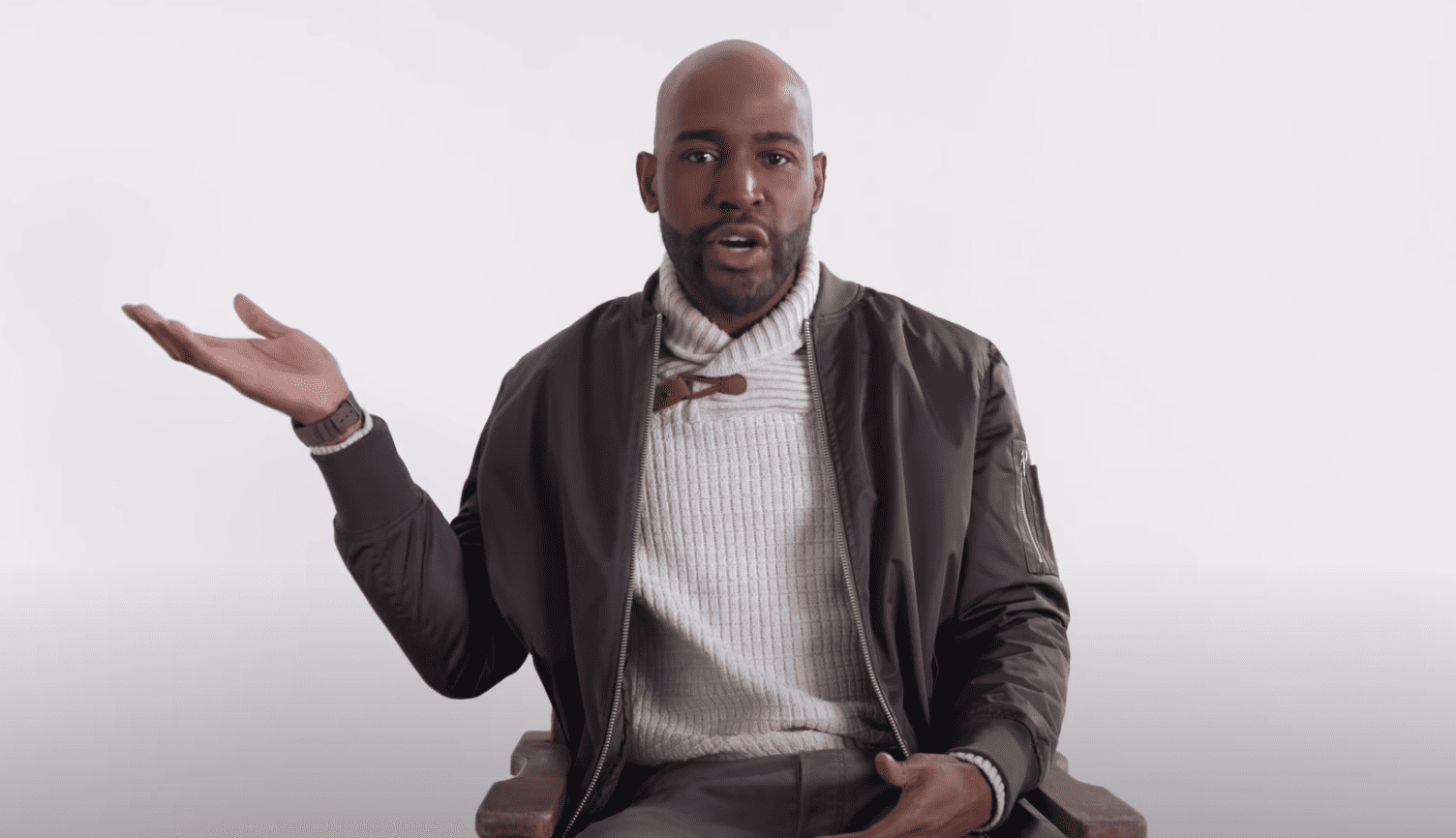 ---
ANTONI WAS TED'S PERSONAL CHEF
Ted Allen was the food expert in the original Queer Eye and who would have thought that after some years, it was his personal chef that will inherit his crown? For sure, Antoni saw Ted's journey in the show and it's quite a relief for him to get free advice from Ted. That plot twist was totally unplanned and unexpected but Antoni did not disappoint the crew and the viewers.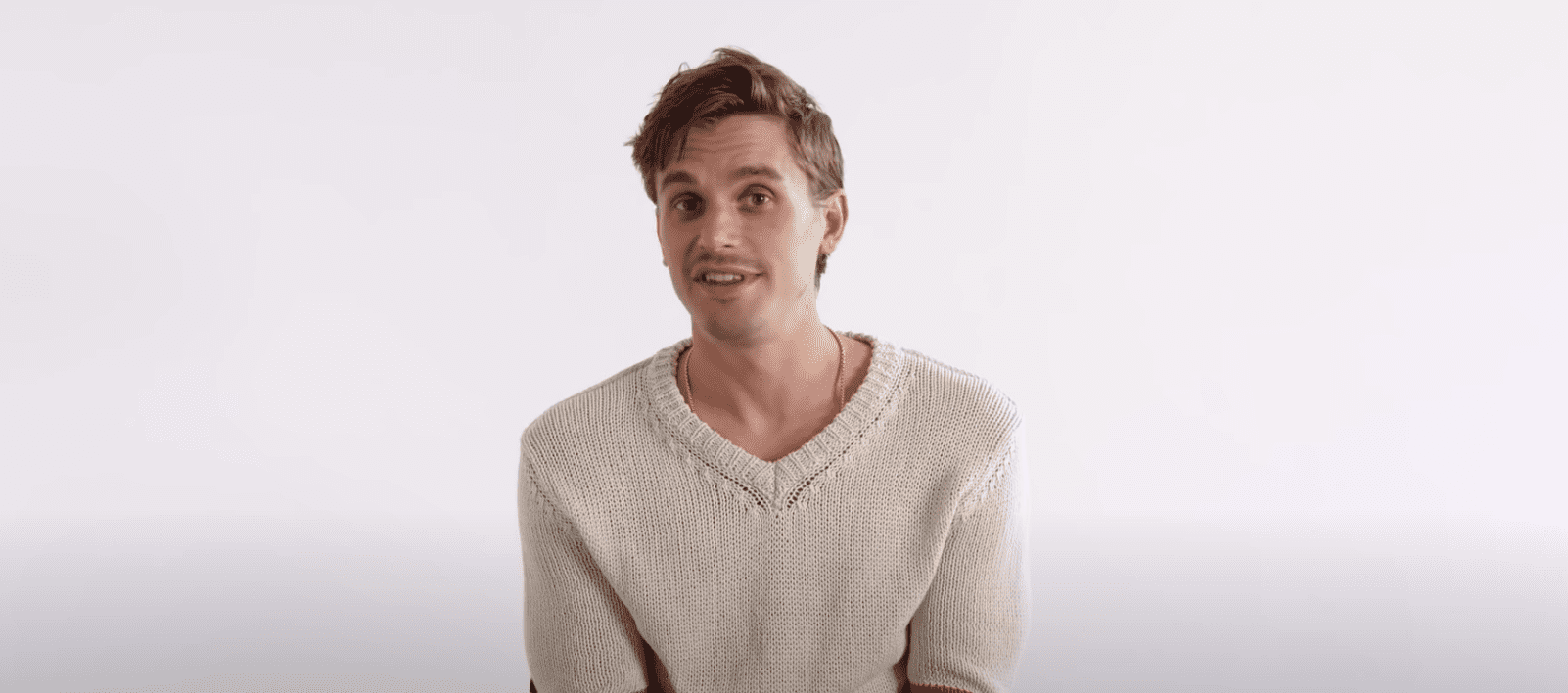 ---
BOBBY GOT FIRED FROM HIS FORMER WORK
By the time the original Fab 5 visited a furniture shop, Bobby was working there, doubling his efforts to make the shop spectacular enough for the show. However, such efforts did not give him enough credit because he got fired. Probably, that was a rainbow after the storm. Now we have Bobby in the new Queer eye and it's just not the same without our Bobby!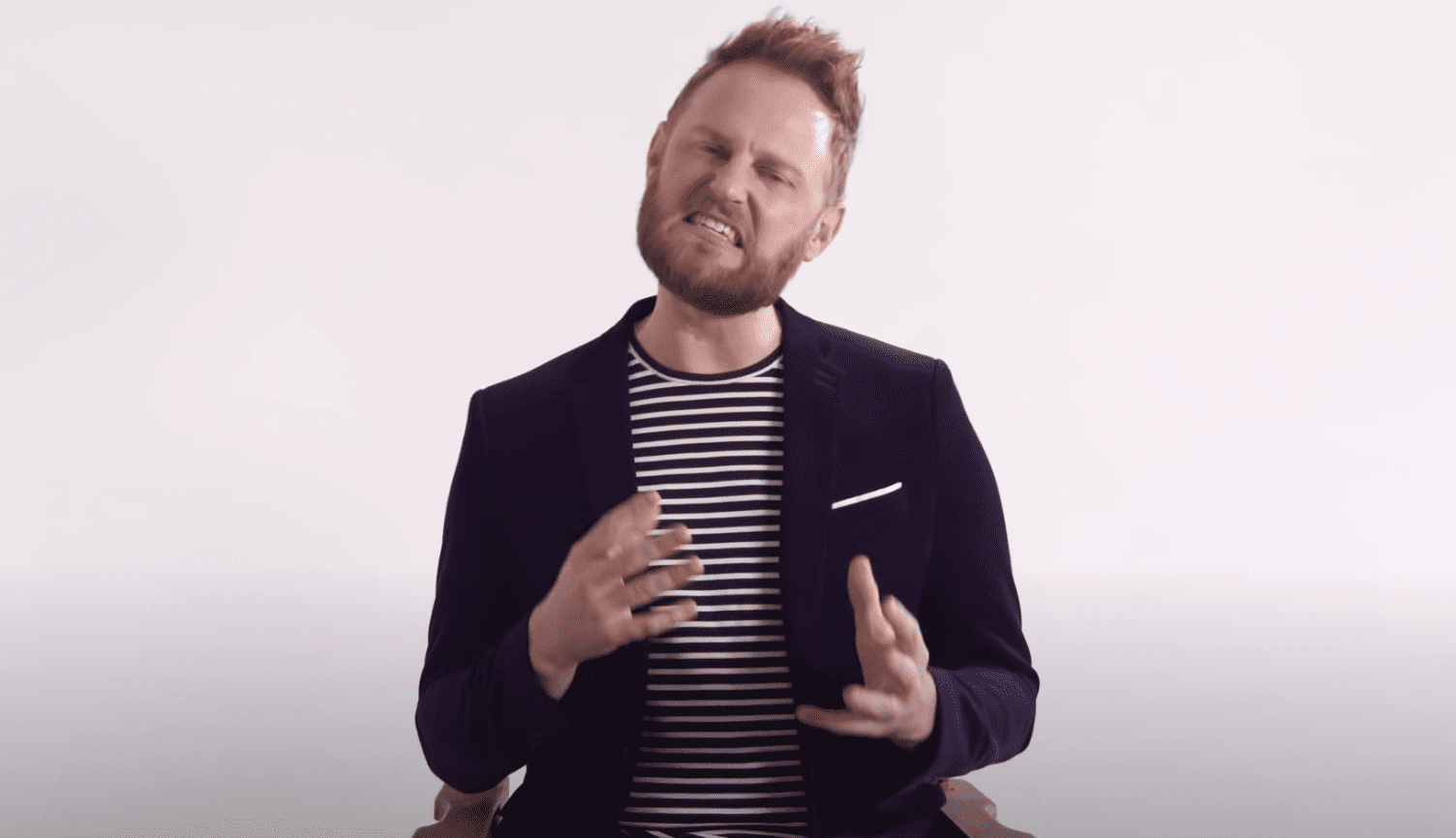 ---
KARAMO MADE HISTORY
It was a brave move for Karamo to be on Queer Eye, knowing that all these black and white issues are still on fire. Way before he lined up for the show, he was a cast of MTV's The Real World: Philadelphia. The show featured two black gays, Karamo Brown and William Hernandez. The Philadelphia episode clicked to the viewers and a black gay made was a huge part of it. Karamo himself is history! Yaaz, girl!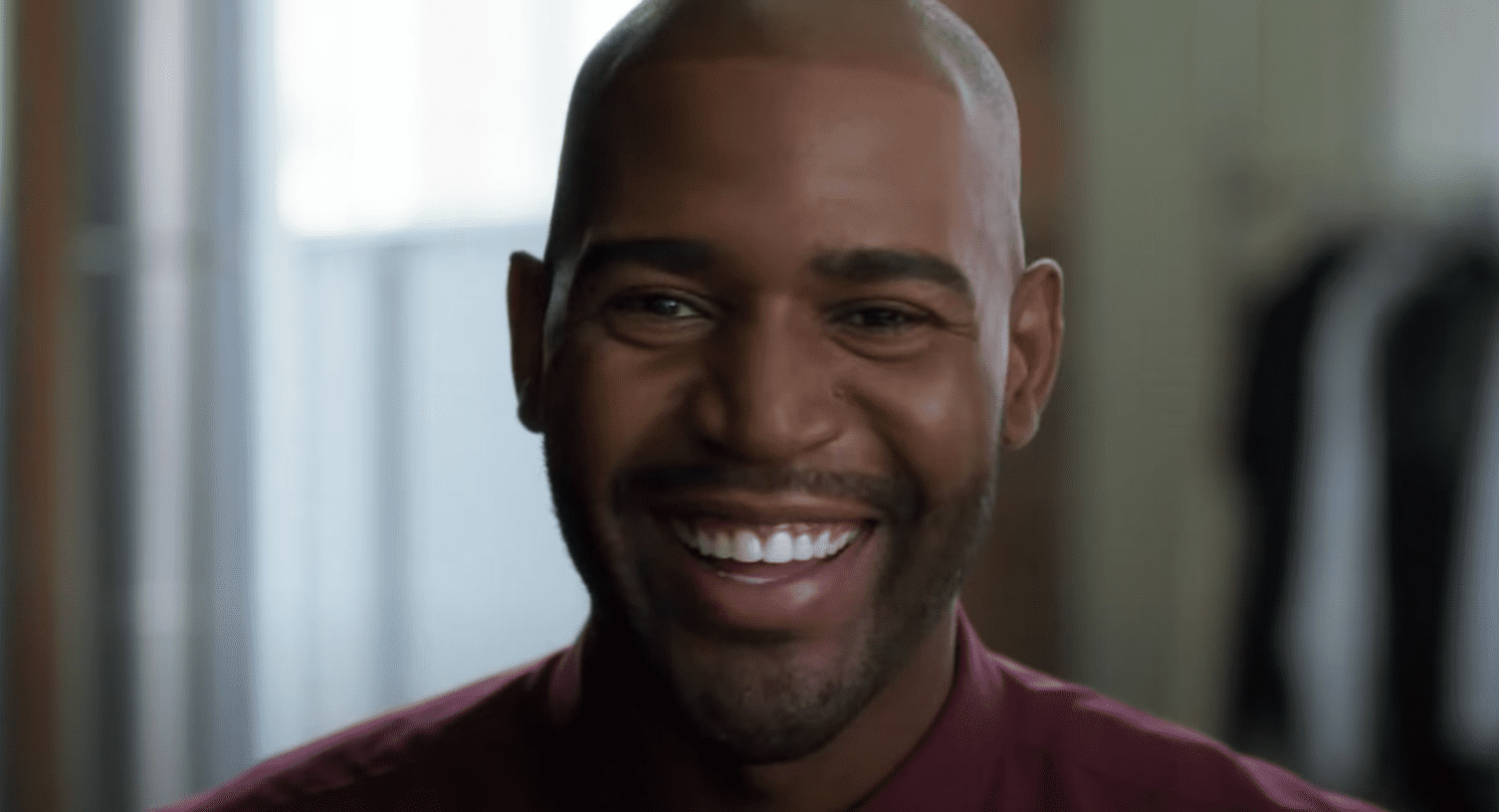 ---
PATTY CAKE BATTLE WITH A PRODUCER
The Fab 5 always put the viewers in a giddy feeling in each episode. We've seen how serious they are with their current show. Despite being hardworking, the Fab 5 make sure to have fun as well. Karamo had a rematch patty cake battle with Ms. Gomez and a video was even filmed by Jen Lane, Queer Eye's executive producer.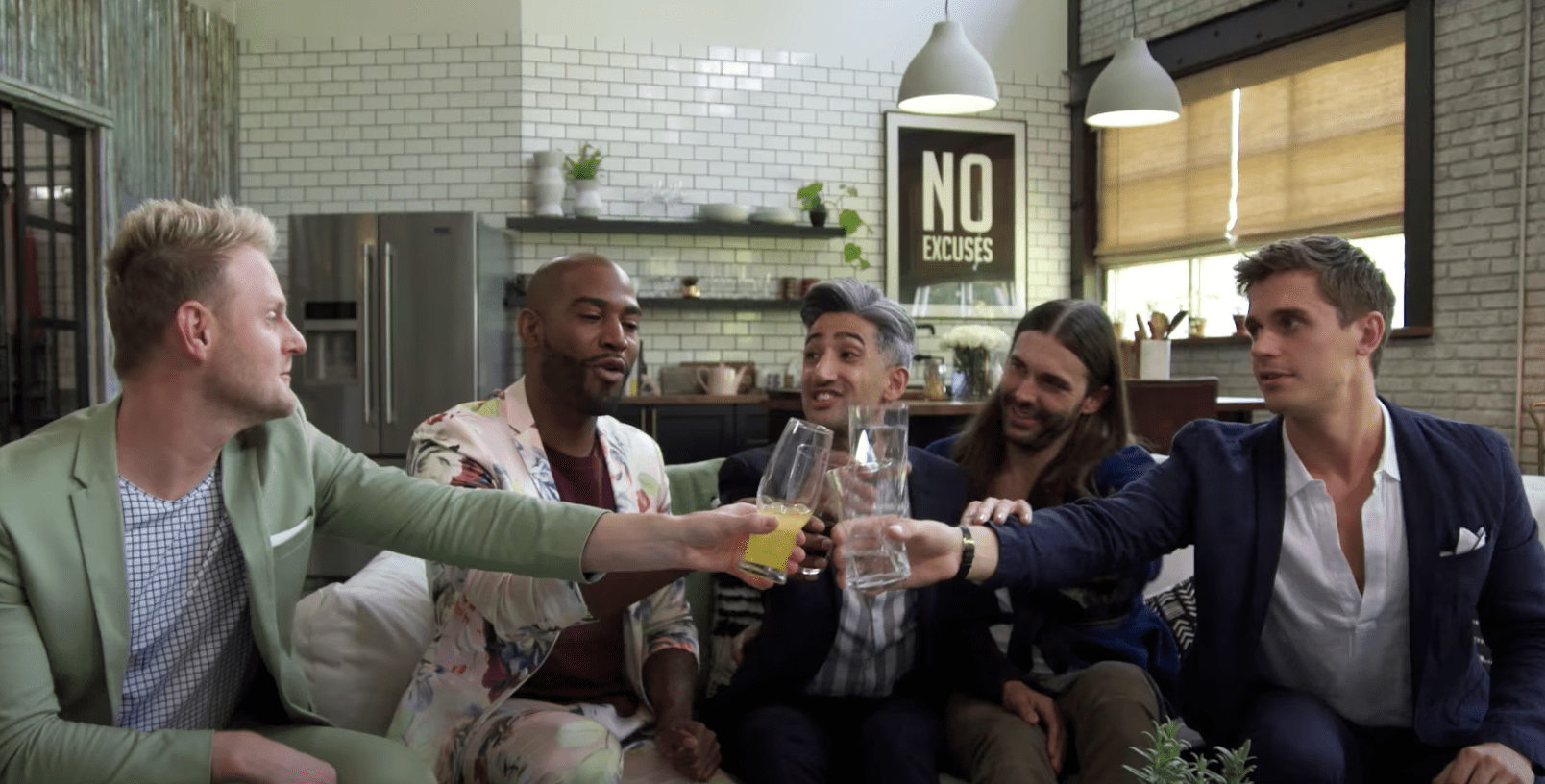 ---
COMPETENCE WITH COMPASSION
Despite being given the titles as "experts'' in their own fields, the Fab 5 does not settle for less. They made the old saying "communication is the key '' alive, maybe it be in a formal manner or way too informal (and humorous). Netflix collaborated well with the Fab 5 in making sure that the show will continue to be a ray of sunshine to the people who feel like they were trapped in a store.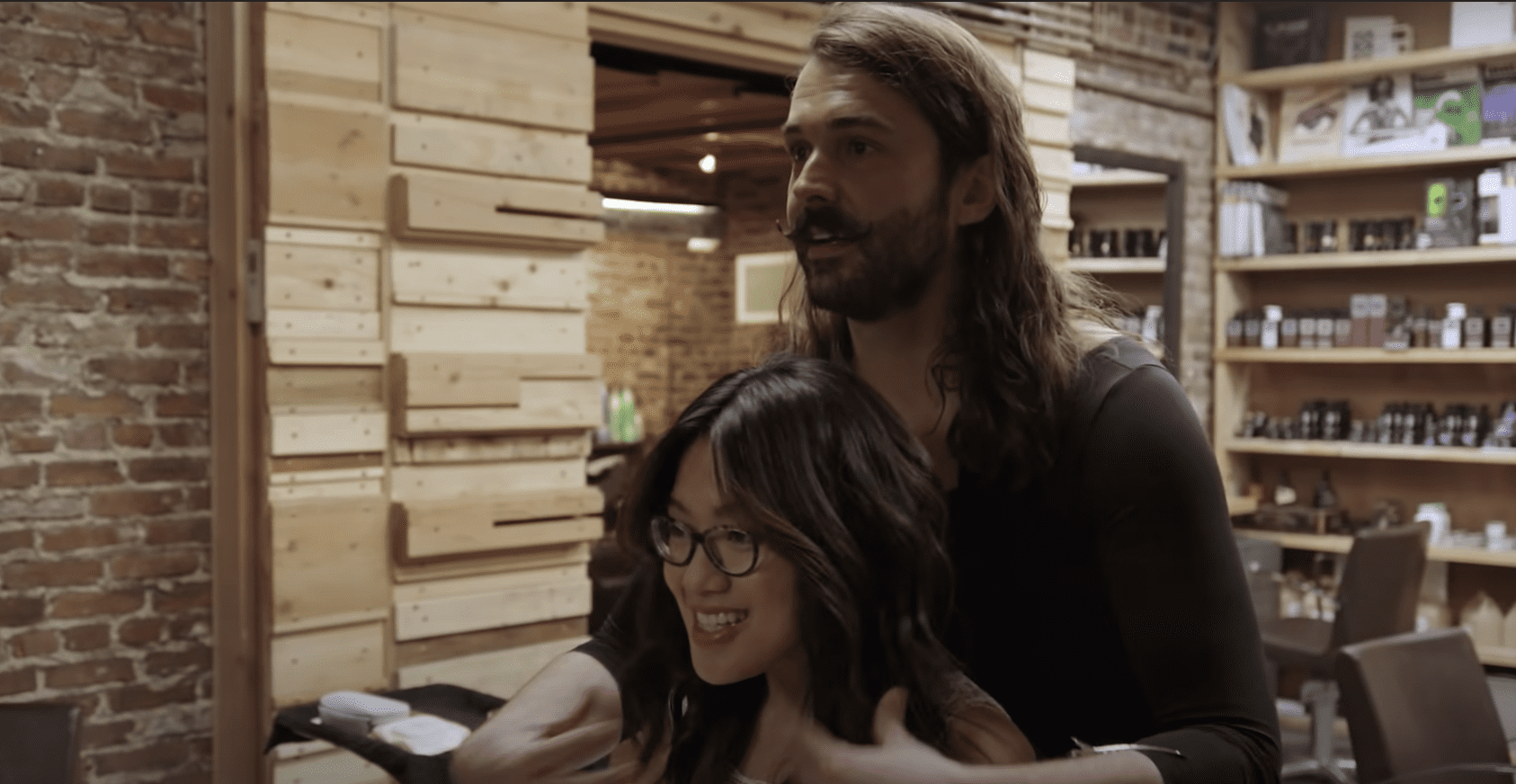 ---
INSTAGRAM READY, INSTAGRAM WORTHY
Yes, dear, our Fab 5 are holding their own IG accounts. May it be for the show or not, their Instagram posts are pleasing to the eyes. Take, for example, @Karamo posted a video of him and @tanfrance, lecturing us about coordination. They made that one word even more significant. Have you ever caught a glimpse of their IG's?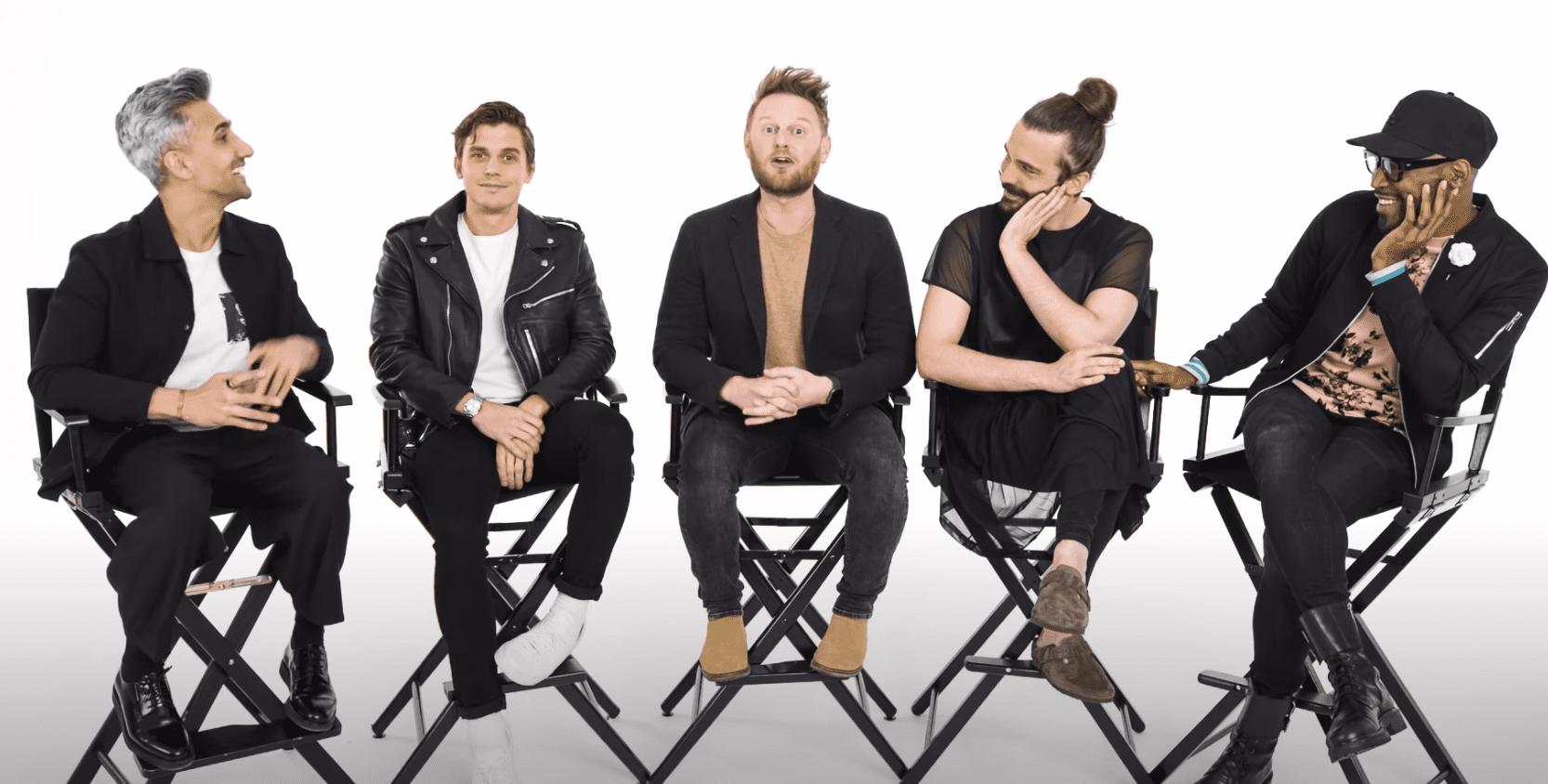 ---
TAN WANTS SIX BABIES
Being such a cutie on and off cam, the married couple Tan and Rob France is very open for cheesy topics. In an interview with the Press Association, Tan said that he is okay with having four kids but he really wants six babies and for him, having six babies is not a burden at all. I feel like Tan would make an awesome parent!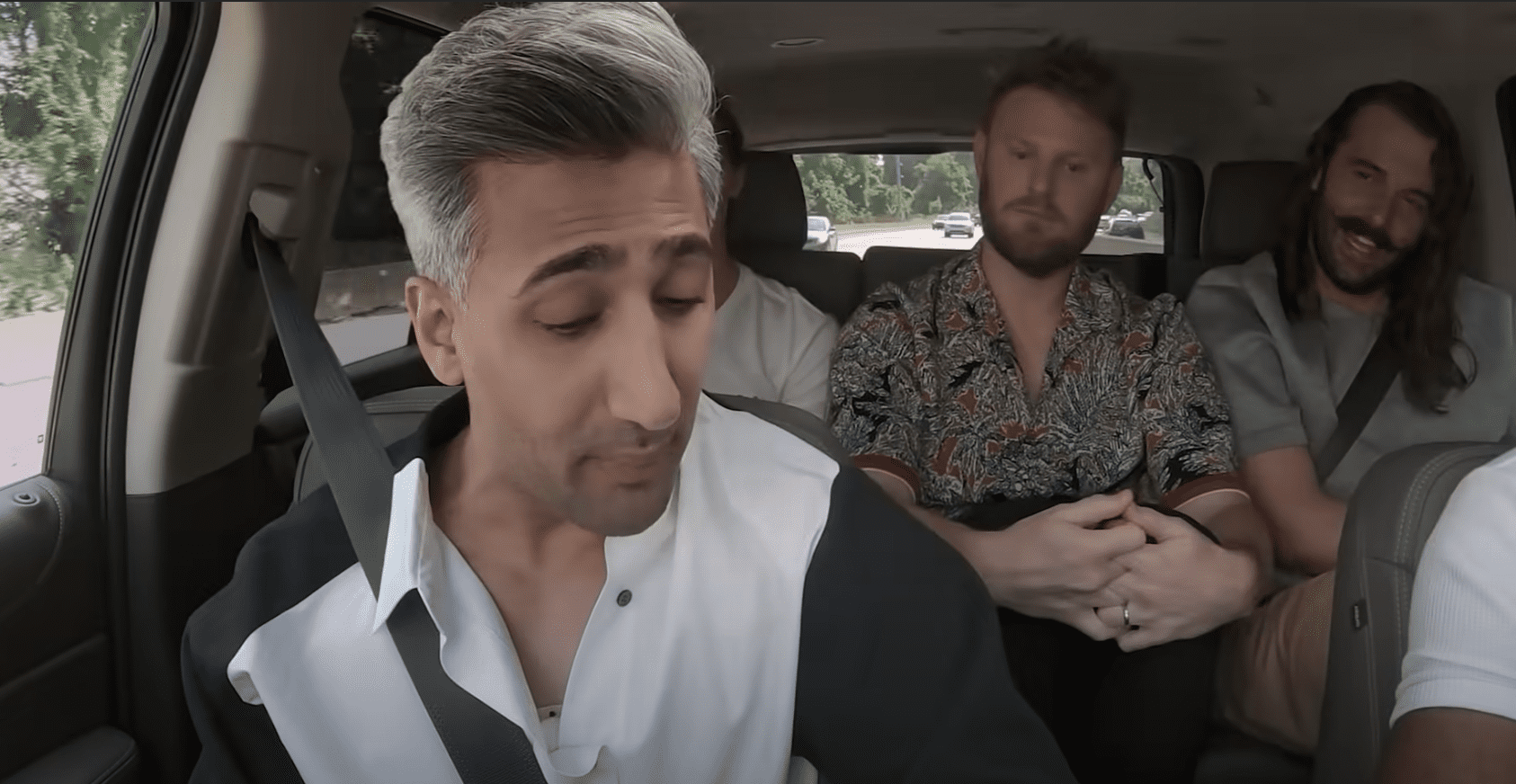 ---
FAB 5'S TEARS-A-THON
Viewers really do admire actors and actresses who are so good in crying scenes, especially those ones that look fresh from the actor's heart. Well, the Fab 5 are some sort of onion babies! The Queer Eye's casting director, Daniel Gervais shared a secret (well, not anymore) that the Fab 5 usually cry a river while working, making the crew shed tears too. I'm not crying, you are!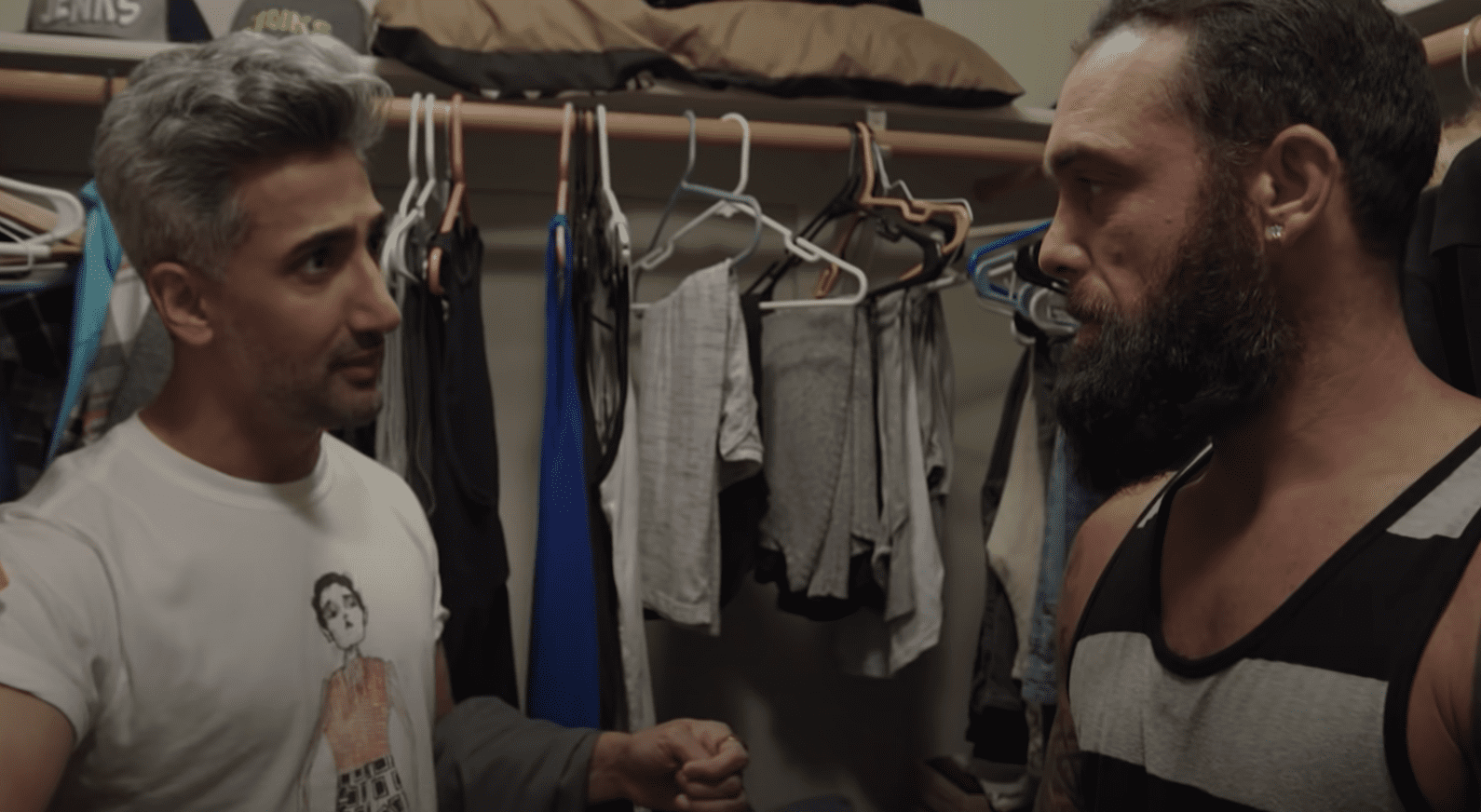 ---
BEST IN ATTENDANCE AWARD GOES TO BOBBY BERK
The Fab 5 usually worked three to four days, which makes them having at least two or three days for personal leisure time. Well. that goes on for all Fab 5 members except Bobby Berk. Why? It is because he worked seven days a week. Yes, for the entire week. Bobby made sure to have a perfect makeover to-do list. He was responsible for the lustrous design for their humble abode for the show.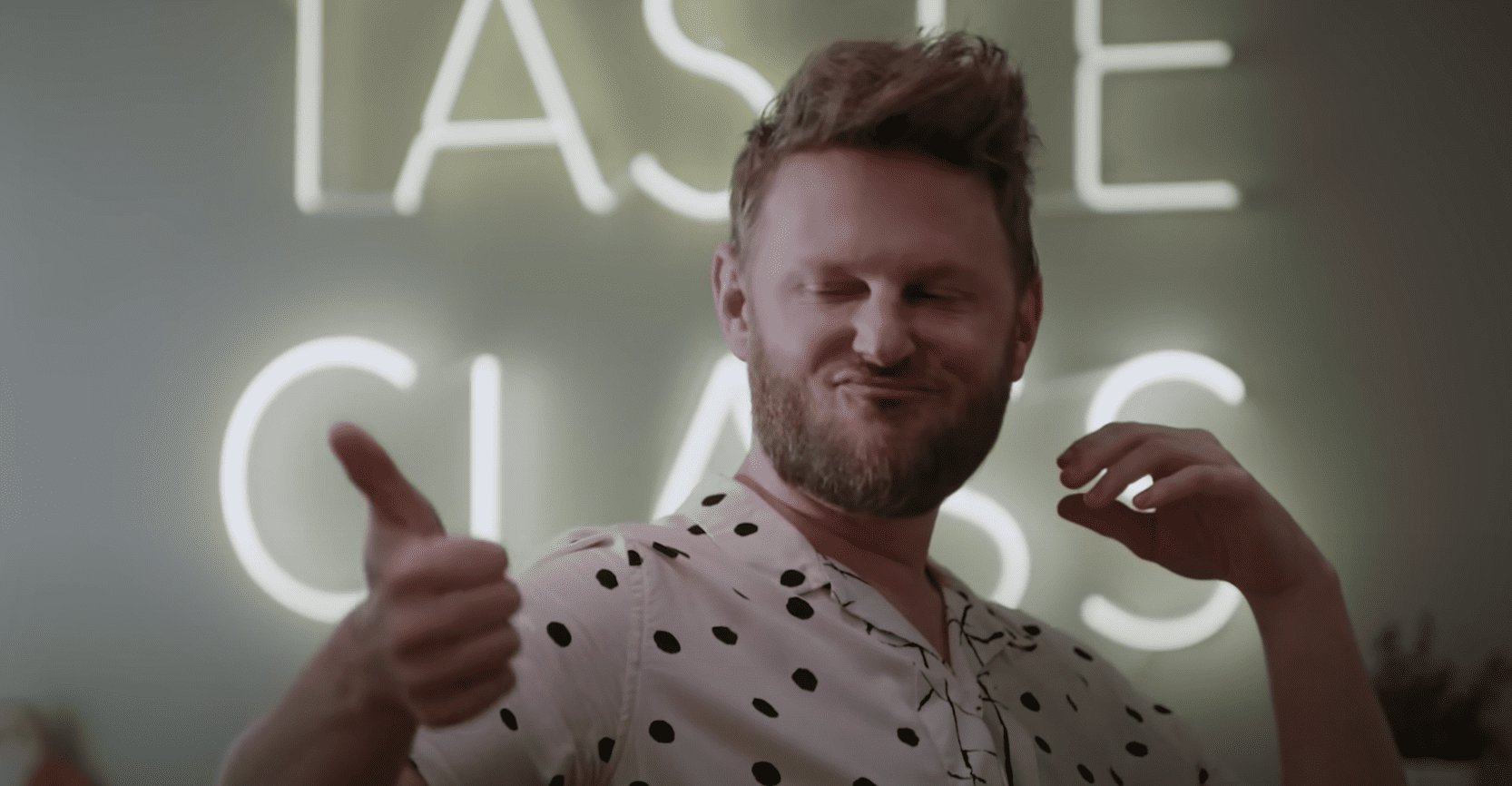 ---
PASSION AND PROFESSION
As a licensed psychotherapist and social worker, our culture expert Karamo Brown still makes sure that his clients are doing well. For sure, his clients greatly appreciate his effort to have some mini therapy despite his busy schedule. Karamo showed us that passion and profession are a great duo. I wish we could just spend a day with Karamo! I kinda wanna be his best friend, please?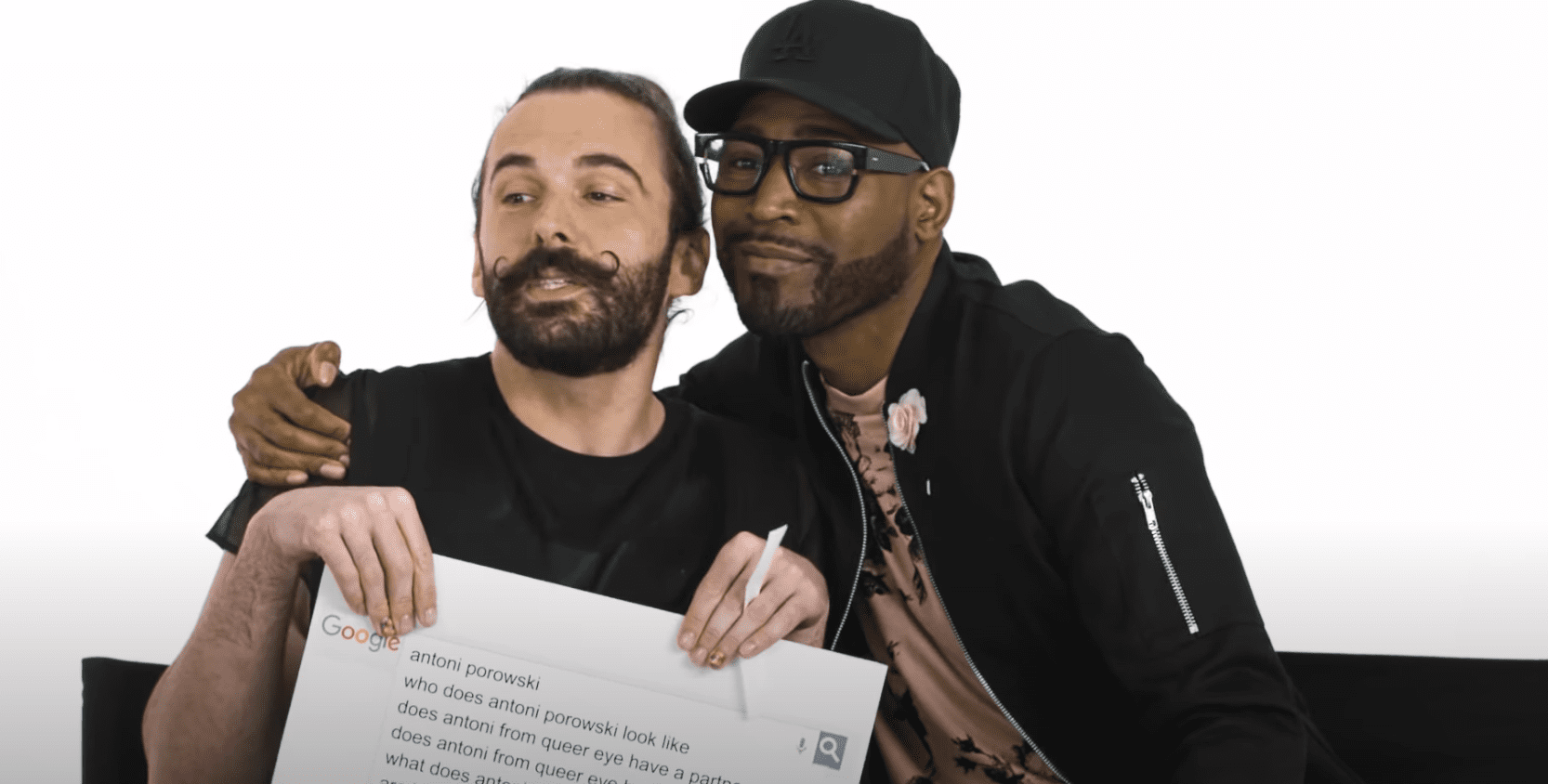 ---
TAKING EXTRA MILES FOR THE HEROES
The viewers will usually leave comments that the reality shows are all scripted. Our fashion expert, Tan France destroyed that stigma—now that's what I'm talking about! Tan would personally choose stores and shops that are convenient for the heroes and would fit their interests and lifestyles. Tan said that they are not paid for it. Isn't that a sweet move?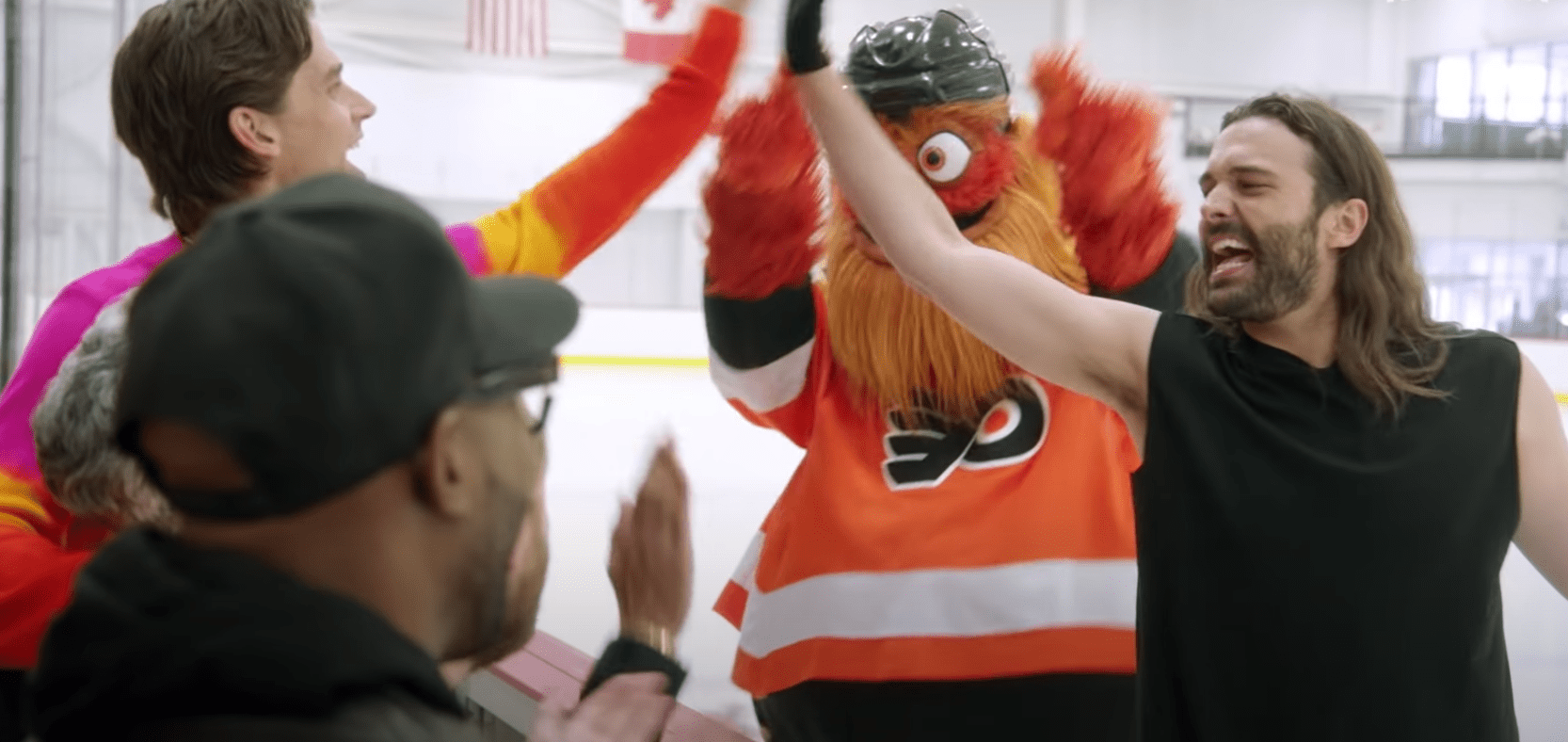 ---
SELF TIME IS IMPORTANT
Off and onset, we can see that the Fab 5 shares a bond that will surely last through stretches and bends. It seemed like they were glued to one another, anytime and anywhere but Jonathan believed that he still needs to recharge from time to time so he usually takes time for himself.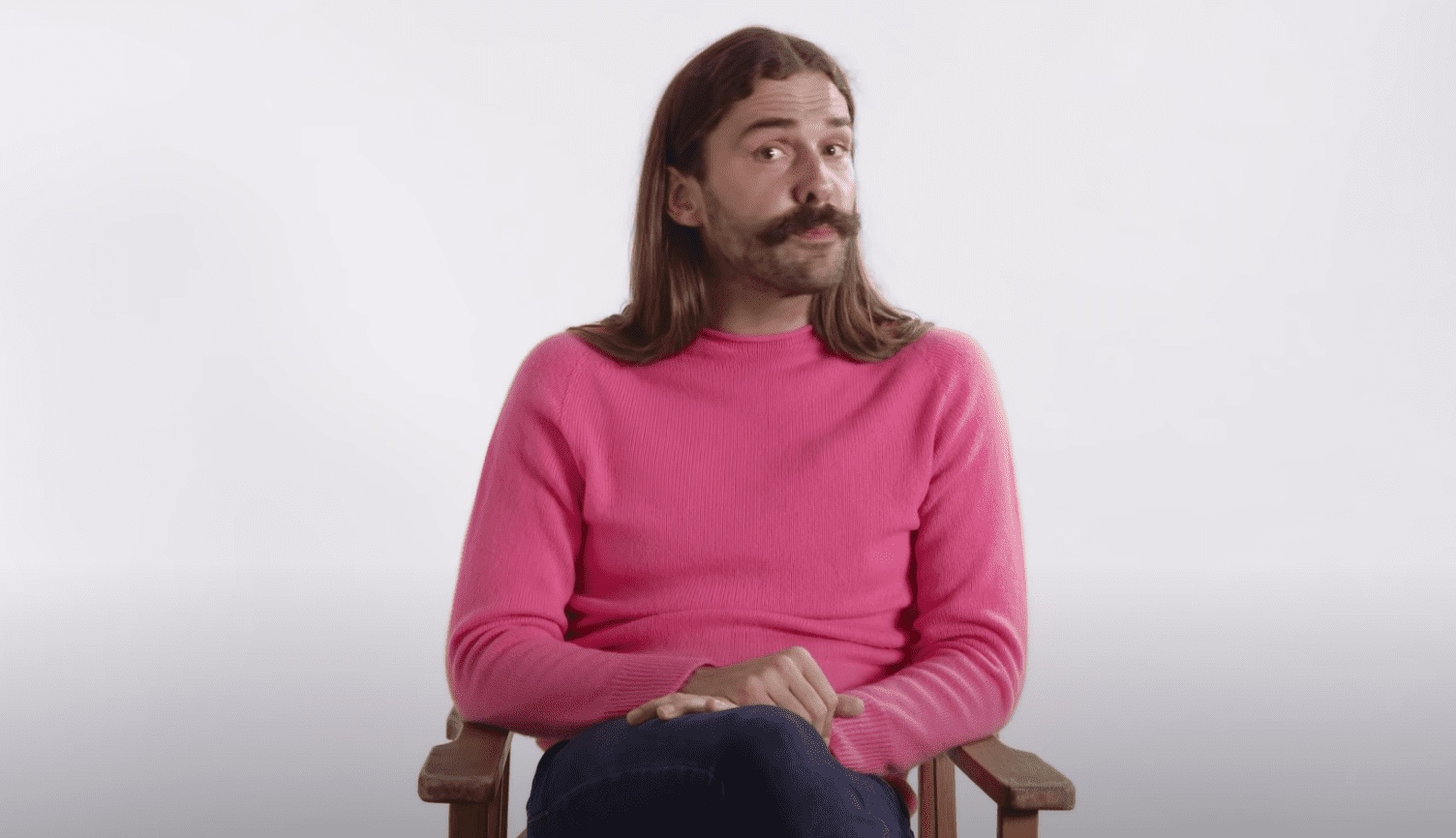 ---
SHIRT FOR A CAUSE
Empowered by their passion to help, they designed limited-edition T-shirts to raise funds. The beneficiaries of this cause are the transgender youth and their families. Their good deeds warm the hearts of many people. These fabulous ones never fail to amaze us. If kindness is a degree program, surely they'll all be Summa Cum Laudes.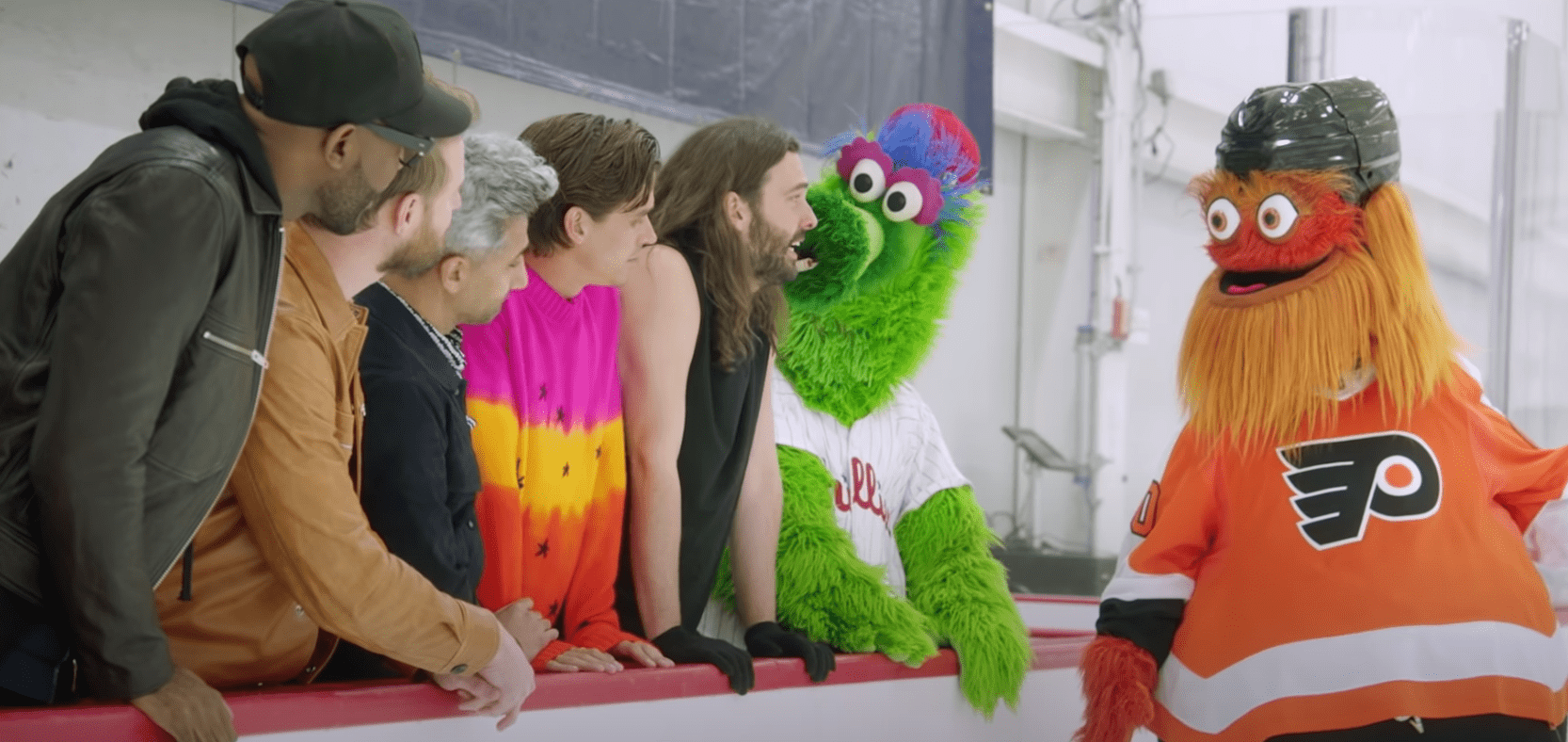 ---
ONE EPISODE TAKES 40 TO 80 HOURS
Queer Eye has three Emmy-winning editors namely Matt Miller, Ryan Taylor, and Joe DeShano. In an interview with Andy Dehnart, Joe said that it takes 40 to 80 hours to come up with just one episode, with so much content to be edited. Matt added that the editors get "a very, very rough kind of sketch" and end up "turning it into an actual building, or an actual house."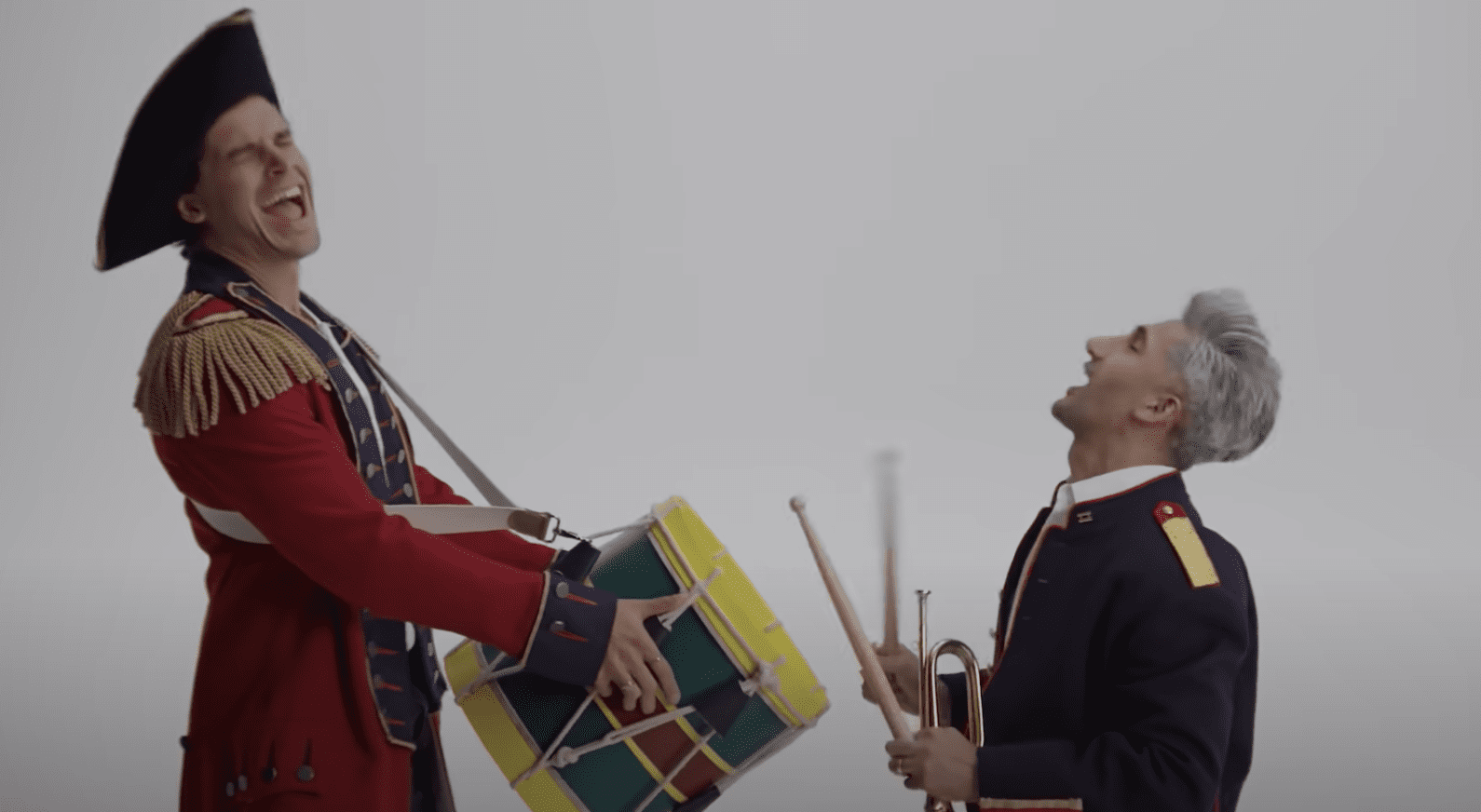 ---
A STAR-STUDDED CROSSOVER
The bond that gets sweeter and stronger each day, was tested in a baking challenge in Nicole Byer's hilarious baking show, Nailed It. To make it fair, our food expert was appointed as a guest judge because of his advantages in kitchen skills. The viewers enjoyed watching these fabulous stars in their aprons and competitive mode.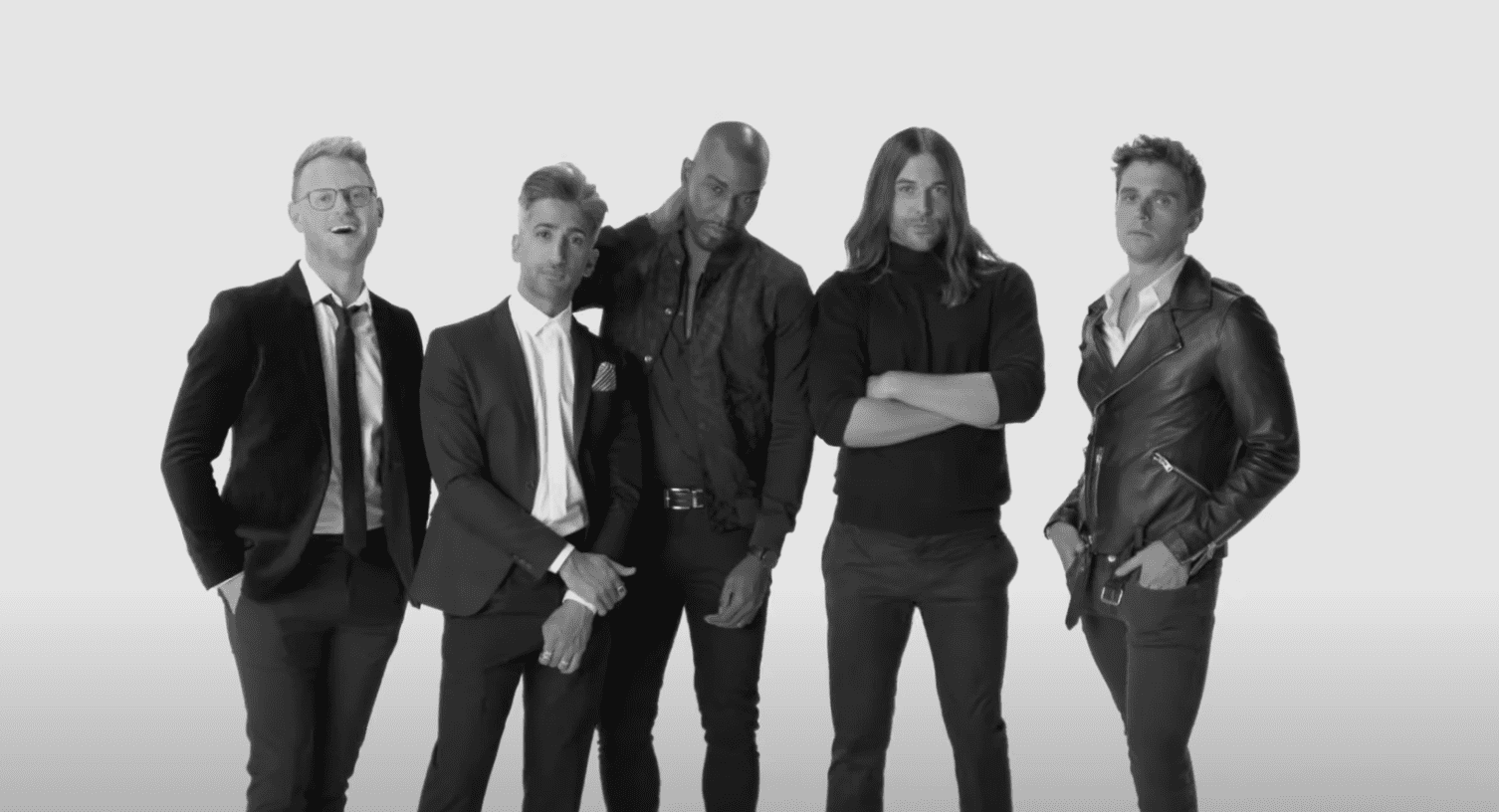 ---
QUITTING THE SHOW CROSSED TAN'S MIND
The original Queer Eye casts made sure to leave such an impact on their viewers. The new casts are up for the challenge and they did really well. However, before even season 1 began to turn in the spotlight, Tan almost quit because he was so nervous. But, Tan is a fighter! He didn't let his nervousness win over him.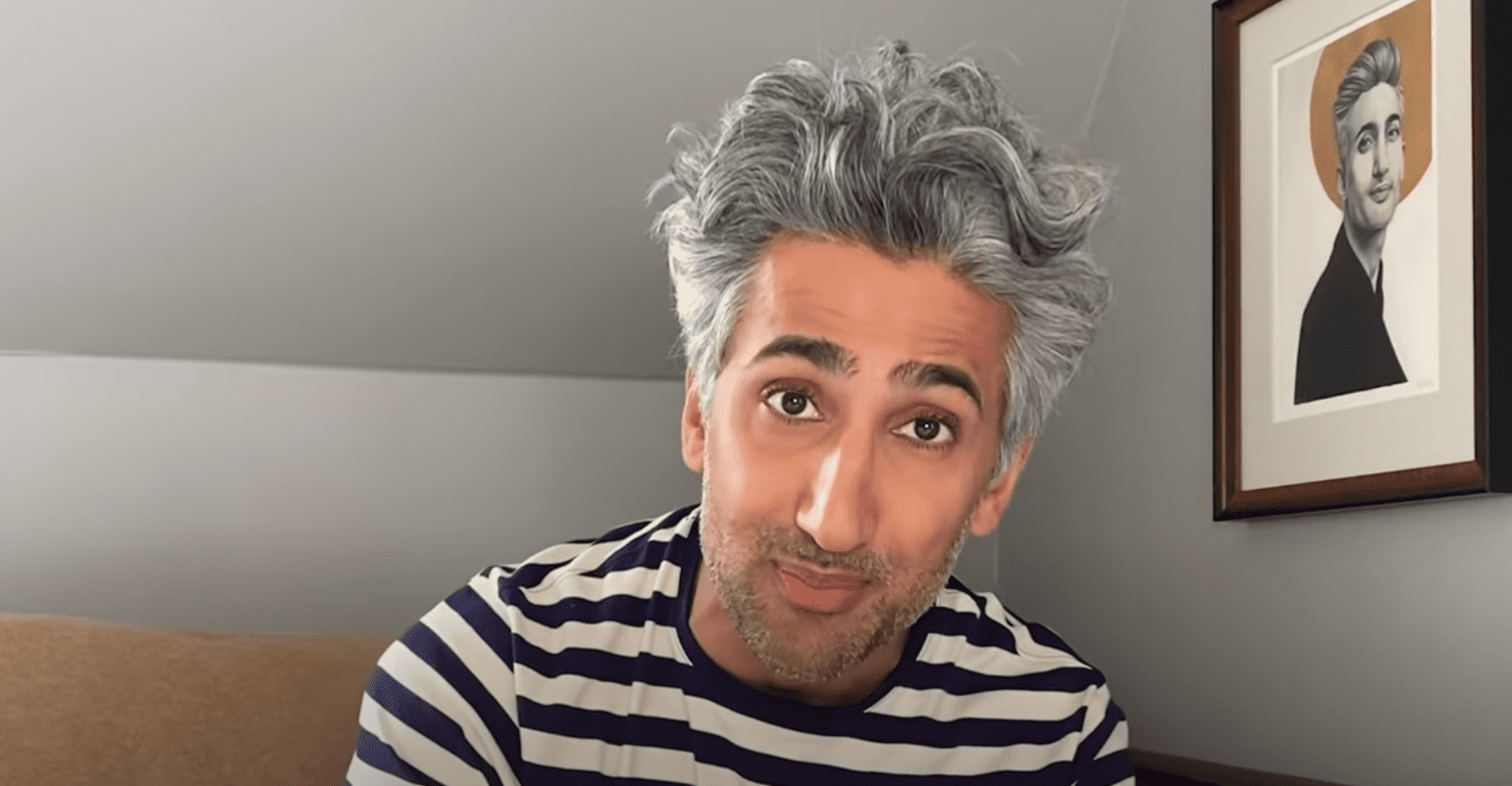 ---
THE QUEER EYE'S MASCOT
Lovely Queens taking care of a lovely dog makes Queer Eye even more amazing. The Queer Eye's Mascot, Bruley is actually owned by Michelle Silva, a producer of the show. That alone tells us that this show is full of good vibes and indeed a must-watch!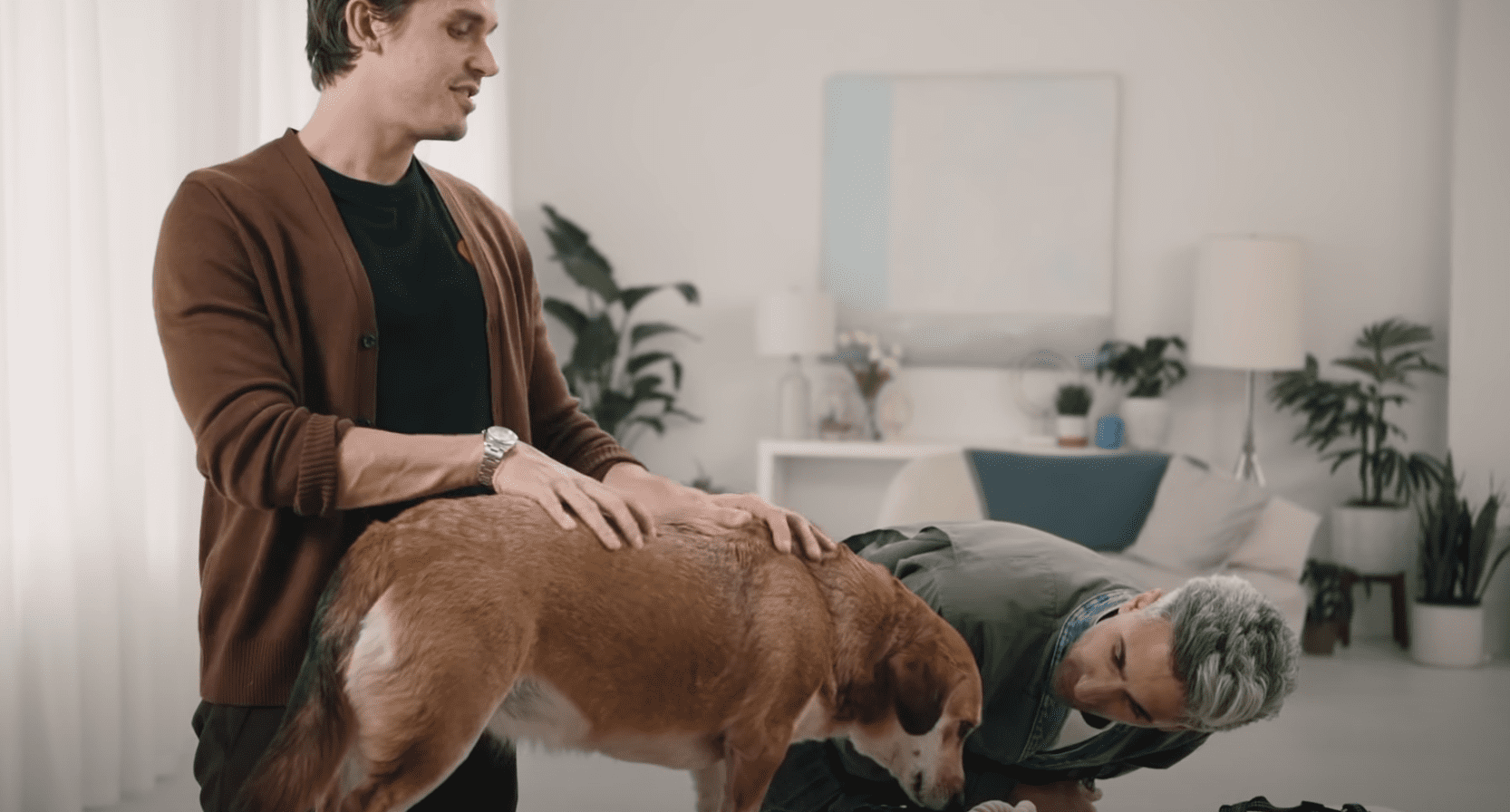 The List goes on! If we're going to list down all Fab 5's awesomeness, surely, we're going to run out of paper and ink. Now that we've got to know them better, it's time for us to tune in our inner and outer fabulous selves. So what did you think about these fun facts about Queer Eye? Are you a regular follower and if yes, maybe you can tell us if we missed anything!
Sources: Screenrant, Buzzfeed, Oprah Magazine, E! Online, Practical Parenting, Elite Daily, Architectural Digest, Insider, Business of Fashion, NPR, EW, Men's Health