Schitt's Creek: Real-life Partners and Future Plans
Schitt's Creek makes watching a dysfunctional family seem all too hilarious and fun. The show is over after six amusing seasons. But after a whopping 9 Emmy win, the casts' futures look bright! We're definitely going to miss them so fasten your seatbelts as we uncover Schitt's Creek real-life partners and adventures beyond the show.
---
ANNIE MURPHY AS ALEXIS ROSE
Alexis probably has the most interesting history out of all her family members on the show, from being held hostage on a yacht in Somalia, to being driven around Mumbai by a seven-year-old. Before hitting the big time with Schitt's Creek. Annie made a few appearances on TV shows such as Rookie Blue and Blue Mountain State.
---
The actress has had a tough time making a name for herself in Hollywood. She had not worked in two years when she got the call to audition for Schitt's Creek, and just before that she was thinking of quitting the industry. Her apartment had just burned down and to top it all off she had less than $400 to her name.
Annie's luck soon changed when she finally got the call to join the cast of Schitt's Creek. This almost didn't happen because the role was originally given to Abby Elliot, who had agreed to do the show but had to turn it down because it clashed with her shooting schedule at SNL.
---
Thankfully things seem to be looking up for Annie now as she is set to star in a show by AMC called Kevin Can F Himself, where she will be playing the role of conventional sitcom wife. Judging by her stellar performance as Alexis Rose, we are excited to see what energy she will inject in her new character.
When it comes to her love life, Annie seems to be luckier than her character Alexis Rose: she has been married to singer and musician Menno Versteeg for over 9 years now and the couple has been enjoying their time off binge-watching Broad City and The Office.
---
EUGENE LEVY AS JOHHNY ROSE
Before killing his role as Johnny Rose many of you may remember Eugene from his starring roles in blockbuster films such as American Pie and Cheaper by the Dozen 2, but I'm sure most would agree that his role as Johnny Rose changed the course of his career.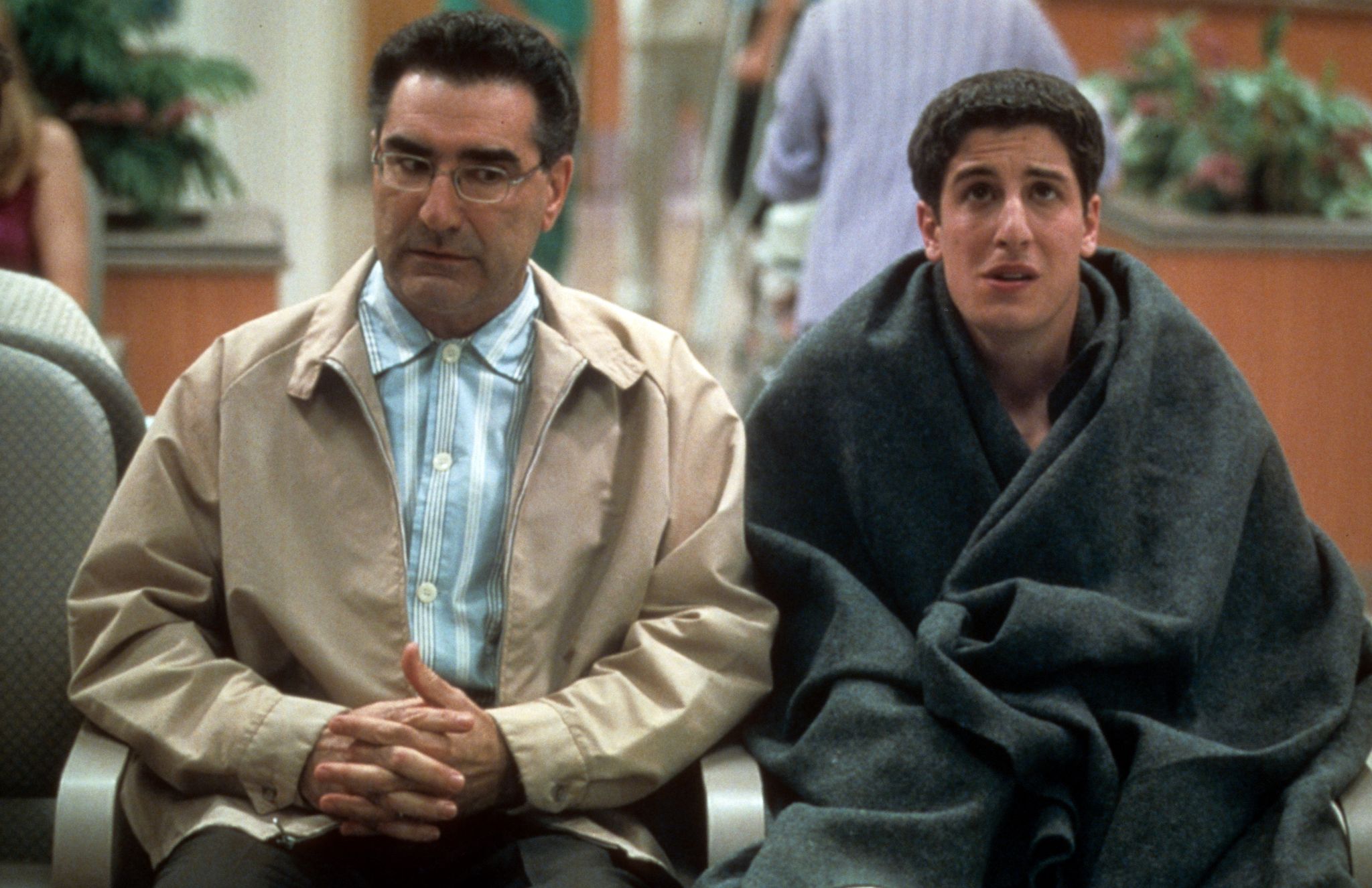 ---
Most fans of the show would probably like to see their faces one more time, but it seems very unlikely. Eugene told CBC news:
"The reason the show is ending after season 6 is because that's when the storyline came to a natural conclusion. Anything after that, you are not pushing anything forward."
---
After the show's sky-high success, Eugene is looking forward to some downtime before looking at any future projects:
"Hopefully a little more golf," he said. "Maybe travel, or do nothing! But it's nice to be able to actually get up in the morning and just think about where you want to go for lunch as the hottest thing on your agenda."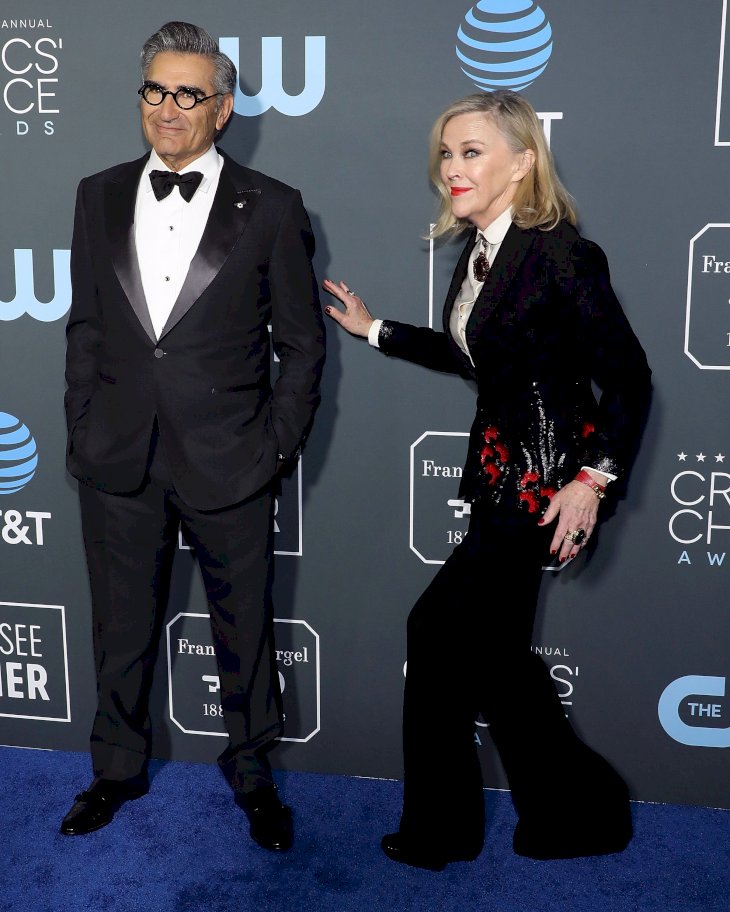 ---
On the romance side of things, Dan is married to his wife of 43 years - Deborah Devine. We don't know much about Deborah but it appears she is a screenwriter and producer. Very creative household, filled with talented writers and actors. 
---
DANIEL LEVY AS DAVID ROSE
As the co-creator of the show alongside his dad Eugene, Dan came up with the idea of the show years ago and kept it in his bedside notebook, which he uses for inspiration. After telling his dad about the idea, he went looking for stories about people who lost all their money.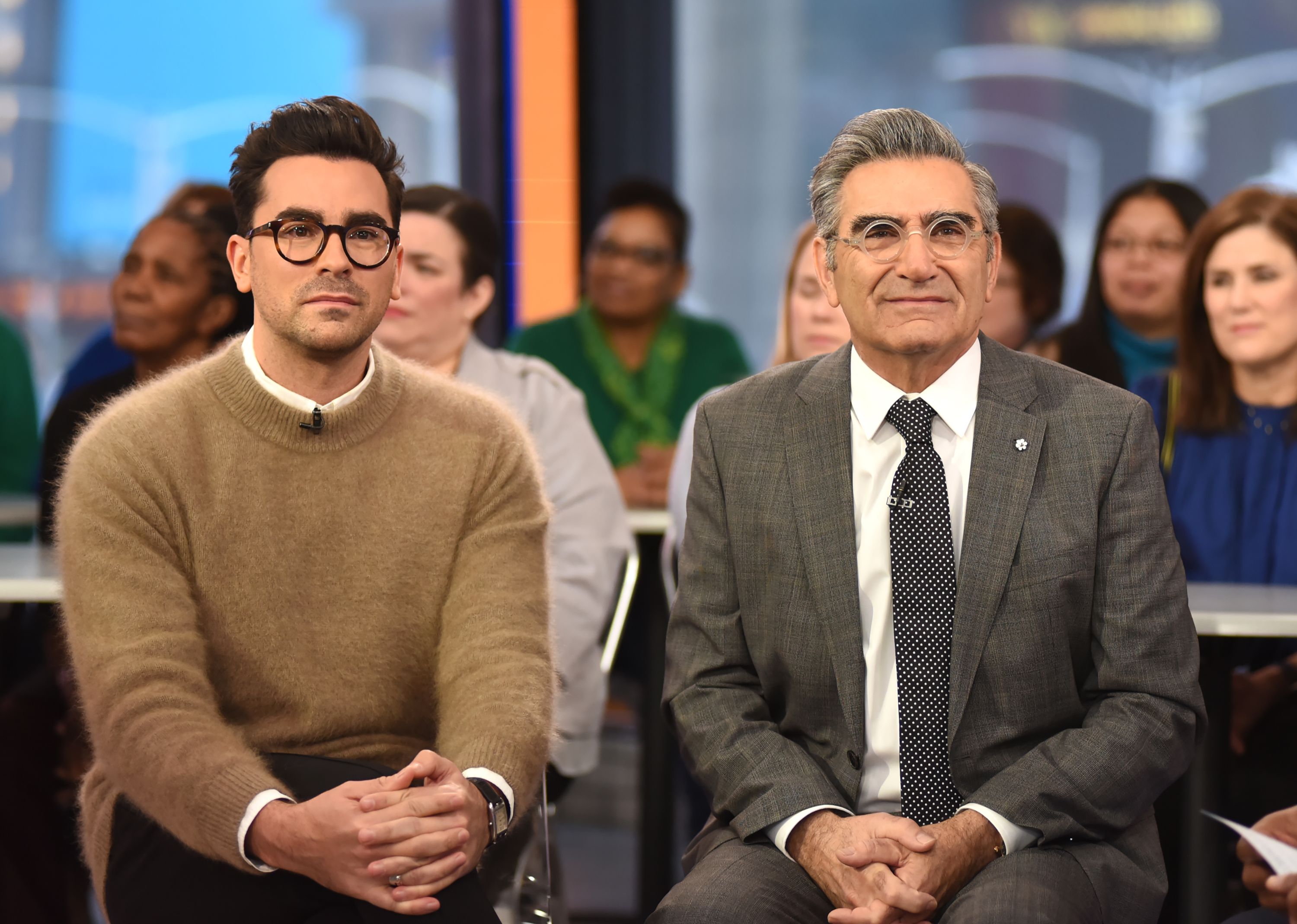 ---
We all couldn't help but fall in love with David and Patrick as they showed us real couple goals and, spoiler alert, seeing them finally tie the knot at the end of season 6 was the real cherry on top. As it turns out the magic between the two was as real on-screen as it was off-screen.
"The chemistry that Noah and I have is really easy, I think it helped in adding that extra layer of authenticity because we're very good friends," Daniel said.
---
It is no surprise that saying goodbye to such a groundbreaking show would result in tears.
"I think the last day of shooting was the most emotional day I've had in my life, I cried for 5 straight days," he added.
---
When it comes to future plans, Daniel Levy has signed a three-year deal with Disney's ABC studios to develop new projects. He has a nighttime notebook filled with chicken scratches of tons of ideas for comedies, dramas, and thrillers that he's kept for 7 years.
On the dating front, Dan doesn't seem to have found the fairytale romance his character David has on the show. According to most reports, he is still single - but don't worry, as soon as we know something we will be sure to let you know!
---
NOAH REID AS PATRICK BREWER
We can safely say that Patrick takes the trophy for boyfriend of the year. He practically came in and swept David off his feet. We all remember that moment when Patrick got on the mic and made things very awkward for an insecure David by belting out a stunning rendition of Tina Turner's, "Simply the best".
---
Well as it turns out, Noah is actually a singer in real life with two albums under his belt. Before making it big on the show he had starring roles in the ABC comedy series Kevin from Work and the police drama series Rookie Blue.
Reid was set to promote his latest album Gemini on a tour through North America but had to put those plans on hold due to the COVID pandemic. When he's not performing his new music on his Instagram, Reid has been spending a lot of time at home with his fiancée, Canadian actress Clare Stone.
---
Clare is also no stranger to the small screen, having starred in CBC television's Wild Roses. Reid recently wrote a heartfelt post and wished her a happy birthday, saying "honestly I don't know where I'd be without this one, grateful for every single day, Clare.
Best roommate a guy can ask for, happy birthday!! When it comes to future plans, Reid is looking forward to getting out on the road and performing his new music when this whole pandemic is over. We can't wait to hear what he has in store for us!
---
SARAH LEVY AS TWYLA SANDS
Yep if you didn't know before, well now you know - Twyla is actually Dan's sister and Eugene's daughter in real life. The show is a family affair on-screen as much as it is behind the camera - how cool is that? Sarah has had roles in Cheaper by the Dozen and Larry Crowne but her role as Twyla may arguably be her biggest role yet.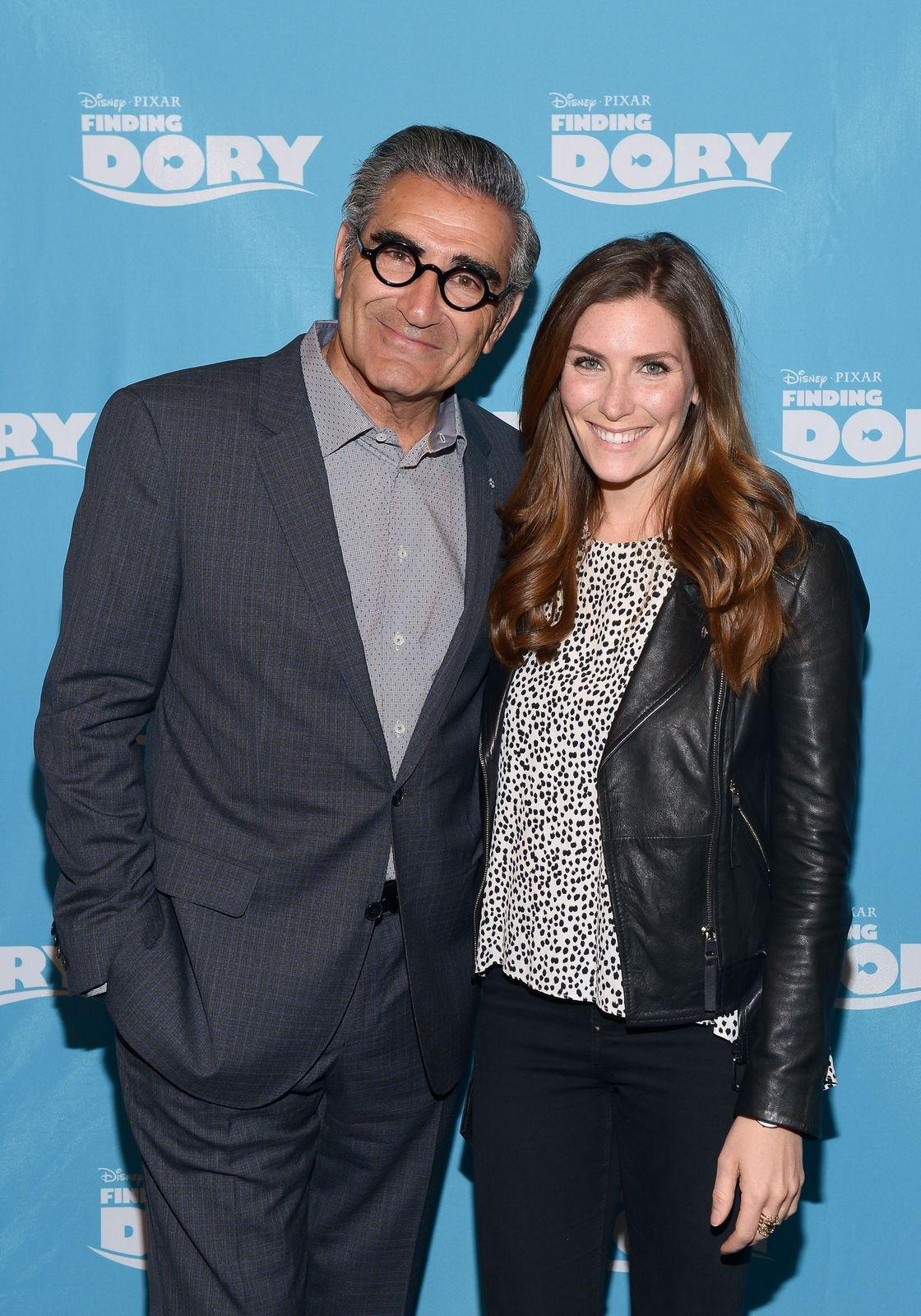 ---
One can imagine how challenging it would be working with your family on a show but Sarah only had great things to say about their working relationship in her interview with Build, saying,
"It was so wonderful to be able to witness my brother grow into the incredible showrunner that everyone is able to see now."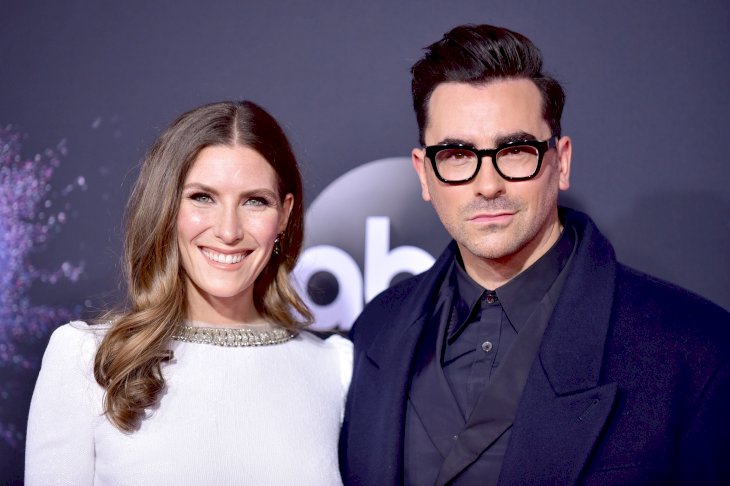 ---
Sarah also spoke about how difficult it was sometimes keeping a straight face between takes when shooting scenes with people like Moira.
"Catherine is a genius and it's so hard to keep it together when she blurts out these random anecdotes that aren't written," she added.
Sarah has been dating actor Graham Outerbridge, who is most known for his roles on Agents of S.H.I.E.L.D and Super Single. Since the show wrapped last year, Sarah and Graham have been enjoying their time at home binge-watching Ozark on Netflix and building puzzles.
---
CATHERINE O'HARA AS MOIRA ROSE
With her out-of-this-world fashion, crazy wig collection, numerous interesting accents and not knowing the most basic things about her kids, Moira is arguably a fan favorite. After such a successful run on the show can you believe Catherine O'Hara was reluctant to join the cast when she was first approached?
---
Yep, Catherine was not keen on doing the show at first, she only jumped on-board after Daniel told her that she could be involved in the creation of Moira's character. This definitely paid off because her fashion choices and interesting use of the English language are all Catherine's ideas - Including Moira's voice. 
---

She spoke about this in her interview with the New Yorker saying: "I explain the voice as souvenirs from all my world travel, I've taken a bit of all the people I've met in the world and I'm sharing it with you."
---
Did you know that Catherine and Eugene have a history together that is way in the past? Other than acting alongside each other on a Canadian comedy skit show called SCTV the two actually went on a few dates. She spoke about the brief encounter in the New Yorker saying: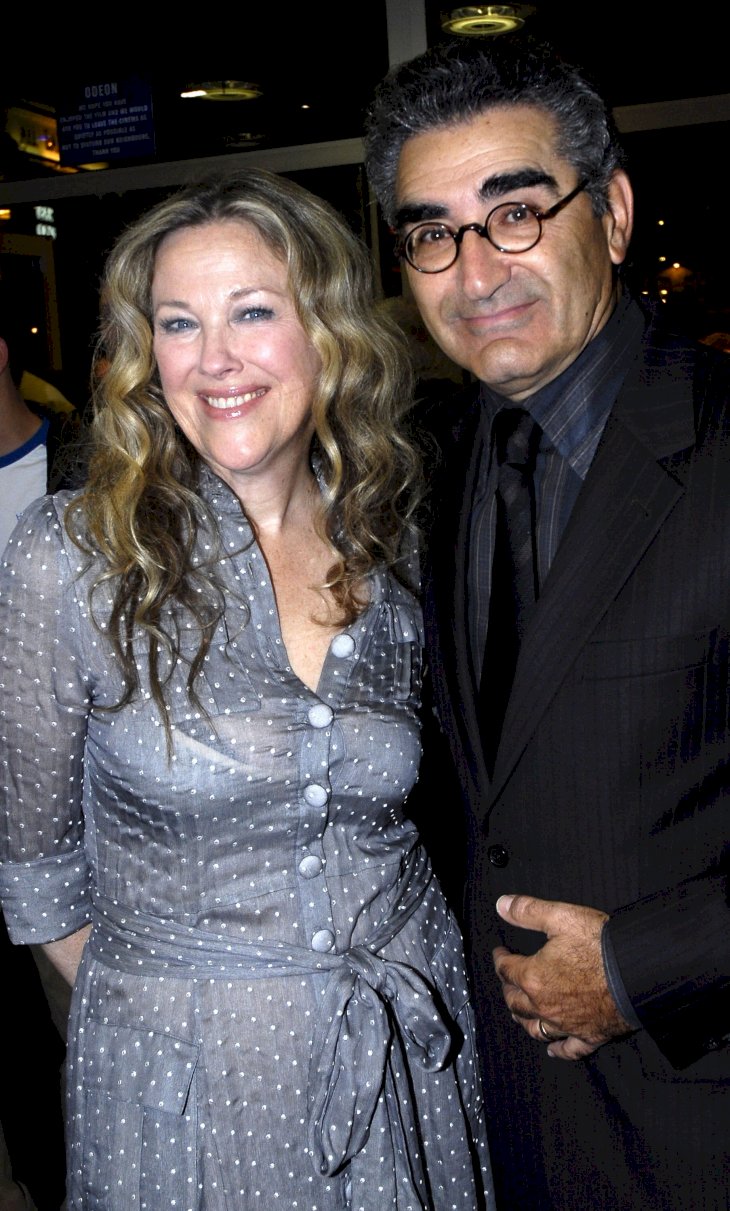 ---
"When I was waitressing. We tried dating, actually. There's nothing sexier than making each other laugh. I think everybody tried dating everybody."
But turns out it didn't really work out. Fans of Catherine may remember her from her role in the 90s hit movie Home Alone and as Winona Ryder's stepmom in Beetlejuice. It was on the set of Beetlejuice where she met her husband Bo Welch who was working on the film as a production designer.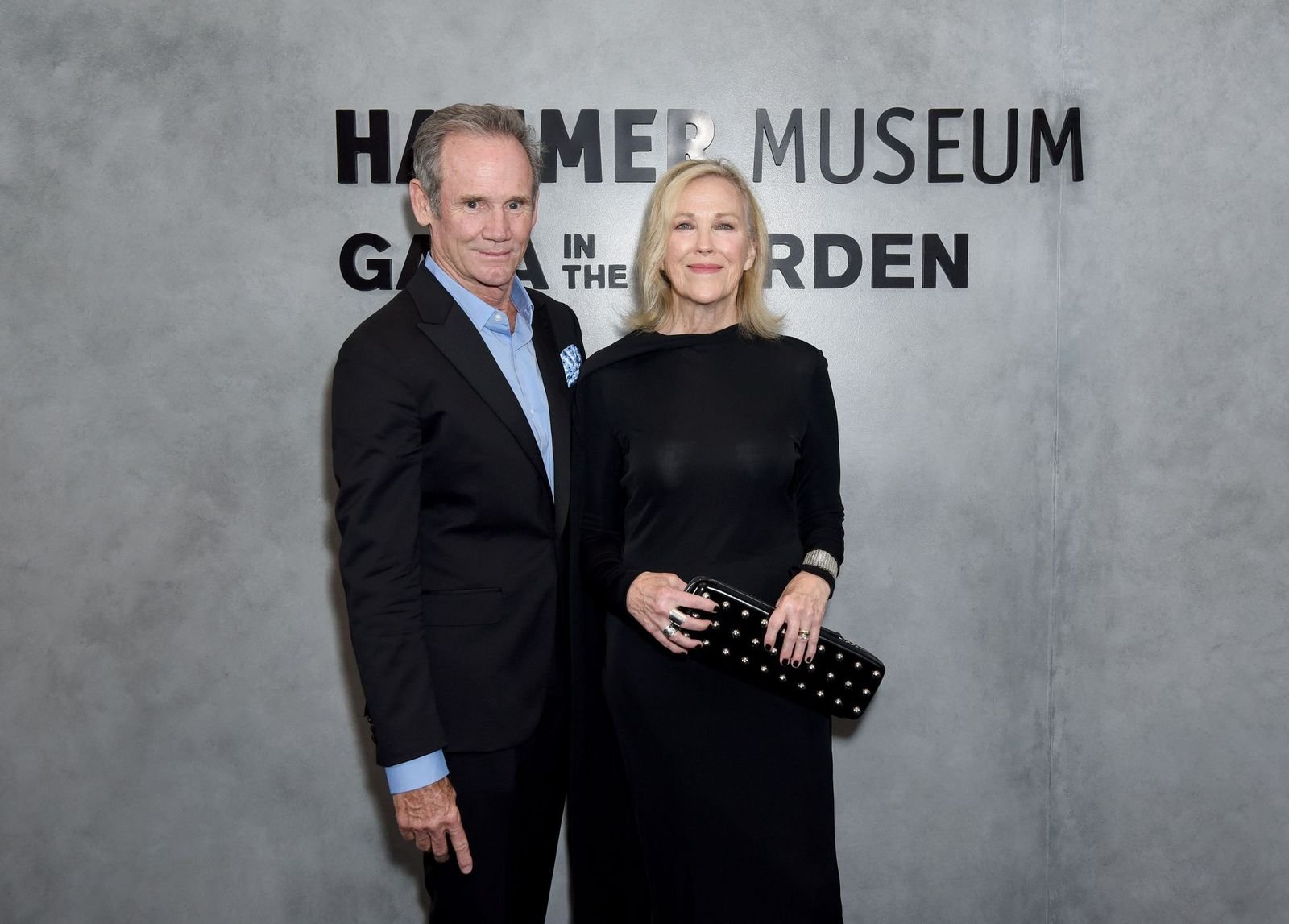 ---
The couple has been married for 22 years and has two sons Luke and Matthew Welch who worked alongside their dad on Schitt's Creek.
What can we expect from Catherine in the future? Well her plan is to write. She scored herself an Emmy for writing on the Canadian series SCTV. So, it's safe to say we can only be on the look-out for more great things from her.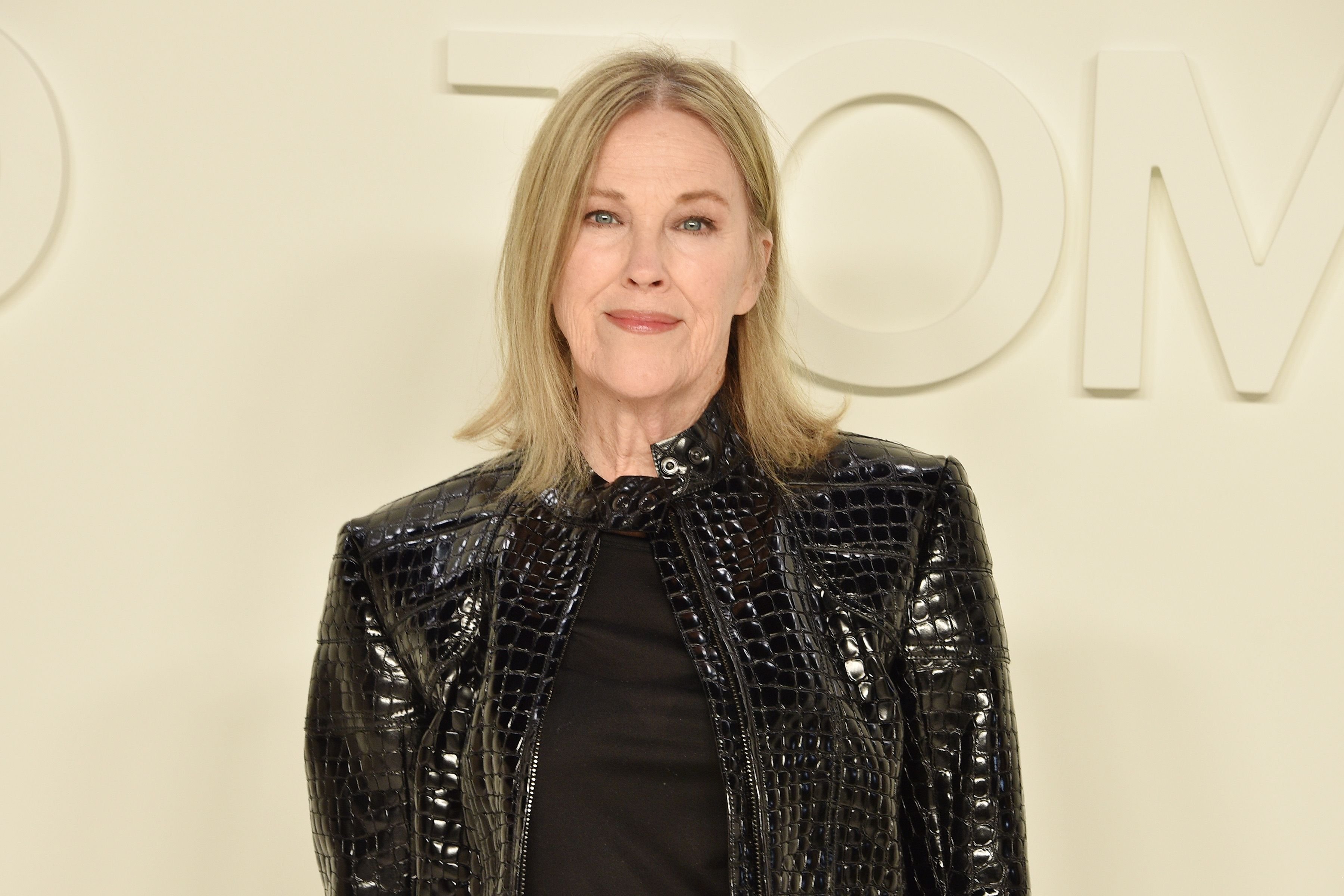 ---
EMILY HAMPSHIRE AS STEVIE BUDD
We all remember Stevie as the timid and introverted owner of the Rosebud Motel in season 1, but Stevie blew all of our socks off when she took the stage in season 5 for a small-town rendition of Chicago's, "Maybe this time."
Emily actually told Dan in season 1 that her dream role was to play Sally Bowles in a cabaret, so in a way, Stevie's turning point was Emily's very own dream come true. The similarities between Emily and her character seem to not be limited to her love for cabaret but her sexuality too.