Orlando and Katy's Relationship in Full Bloom
Despite the link between Orlando Bloom and Miranda Kerr, who is the mother of Bloom's son, or Katy Perry's boyfriends of the past (including Russel Brand) these two are going strong. Their relationship has had its ups and downs but the couple is starting a new chapter of their life with engagement and the recent birth of their baby girl!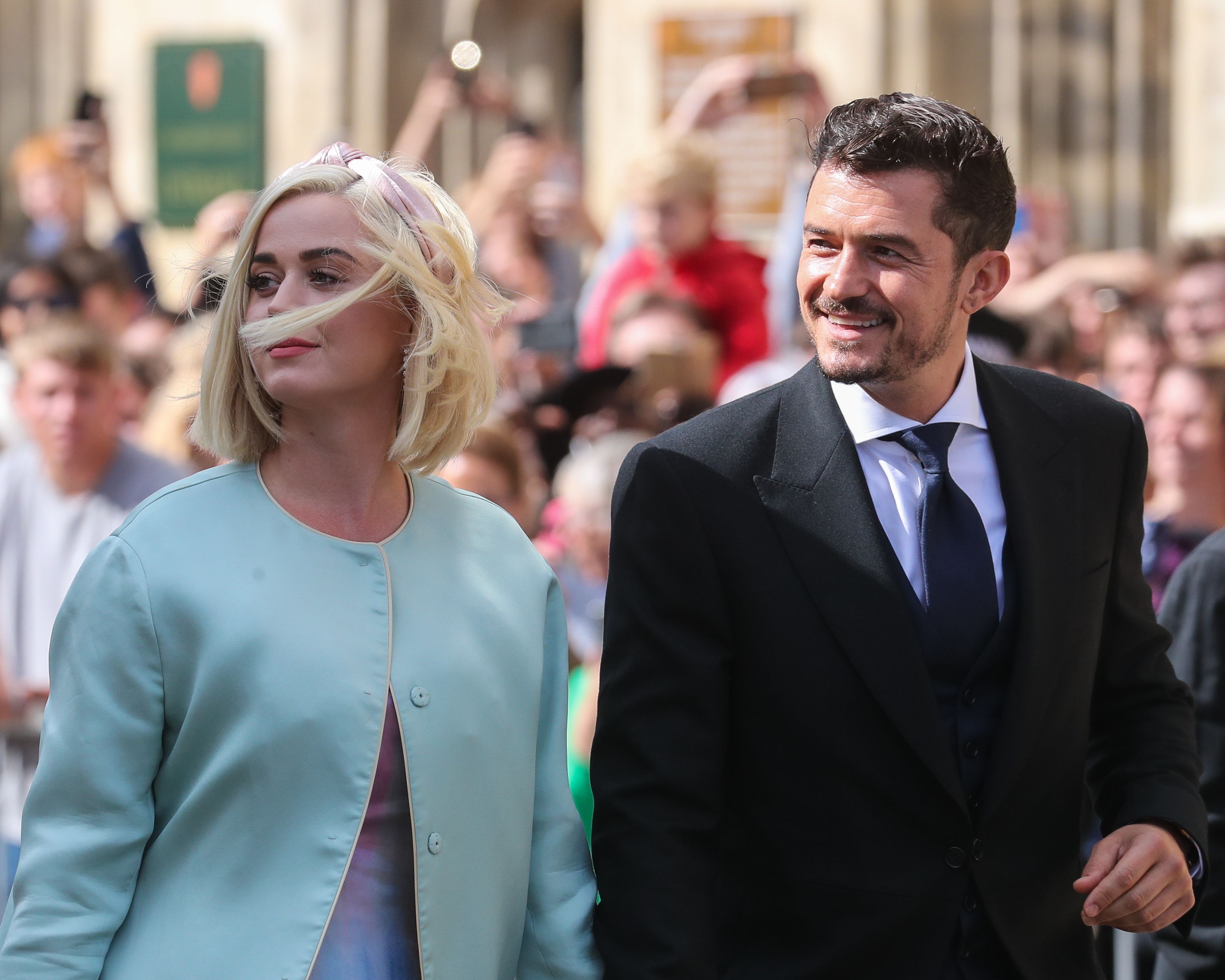 ---
PAST LOVES AND HEARTBREAK
Dating under the spotlight is no easy task - just ask Katy Perry. She's been involved with the likes of John Mayer, Diplo, and Travis McCoy. The singer even got serious with Russel Brand, who she met when he was filming Get Him to The Greek. Perry married the British comedian in 2010 and after just two years, they filed for a widely publicized divorce.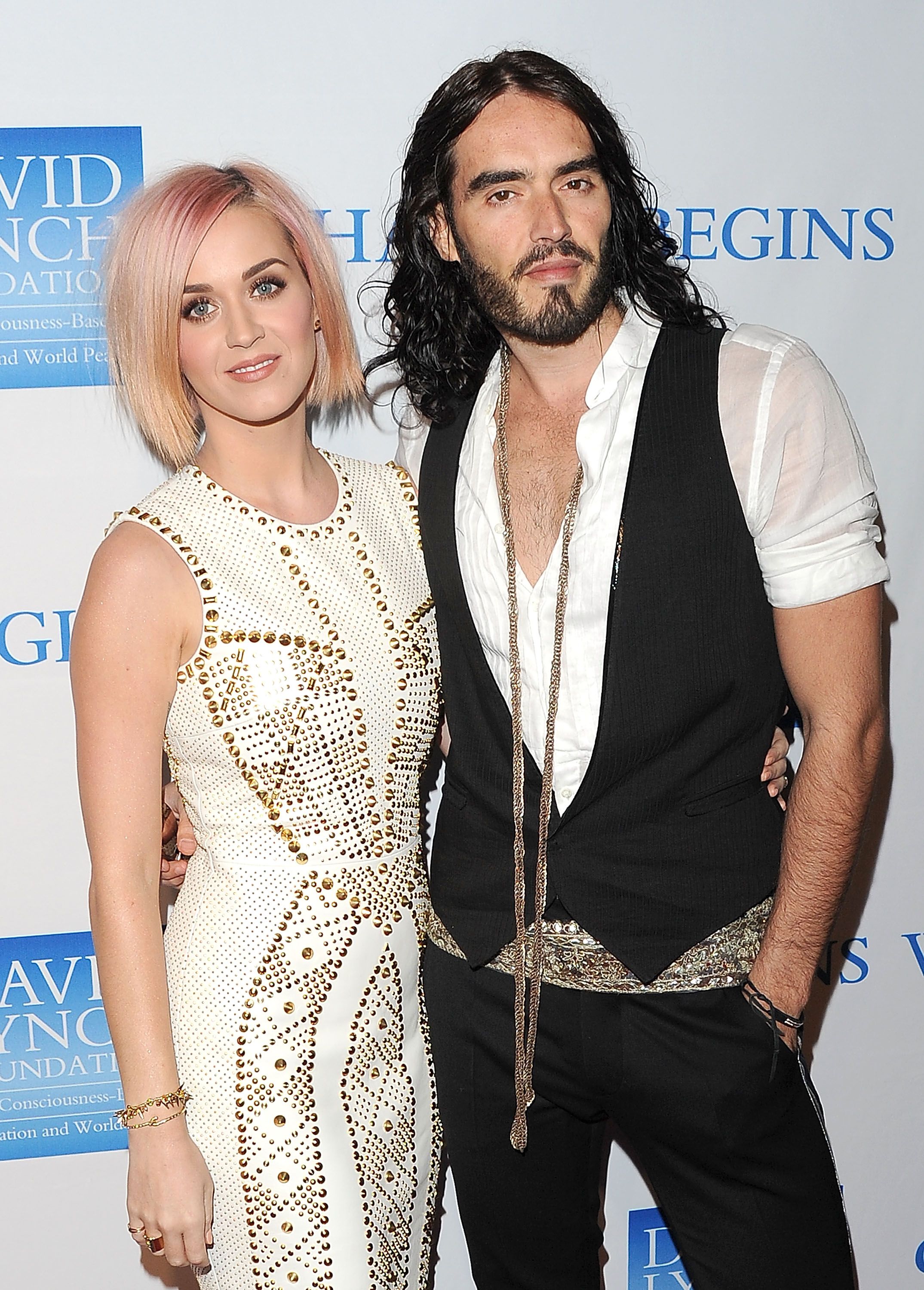 ---
Though Brand seemed committed enough to get a matching tattoo with Katy, the pop star told Vogue in 2016 that she hadn't heard from him "since he texted me saying he was divorcing me in 2011." Talk about awkward! Sadly, our favorite pirate cum elf didn't fare much better in his relationships.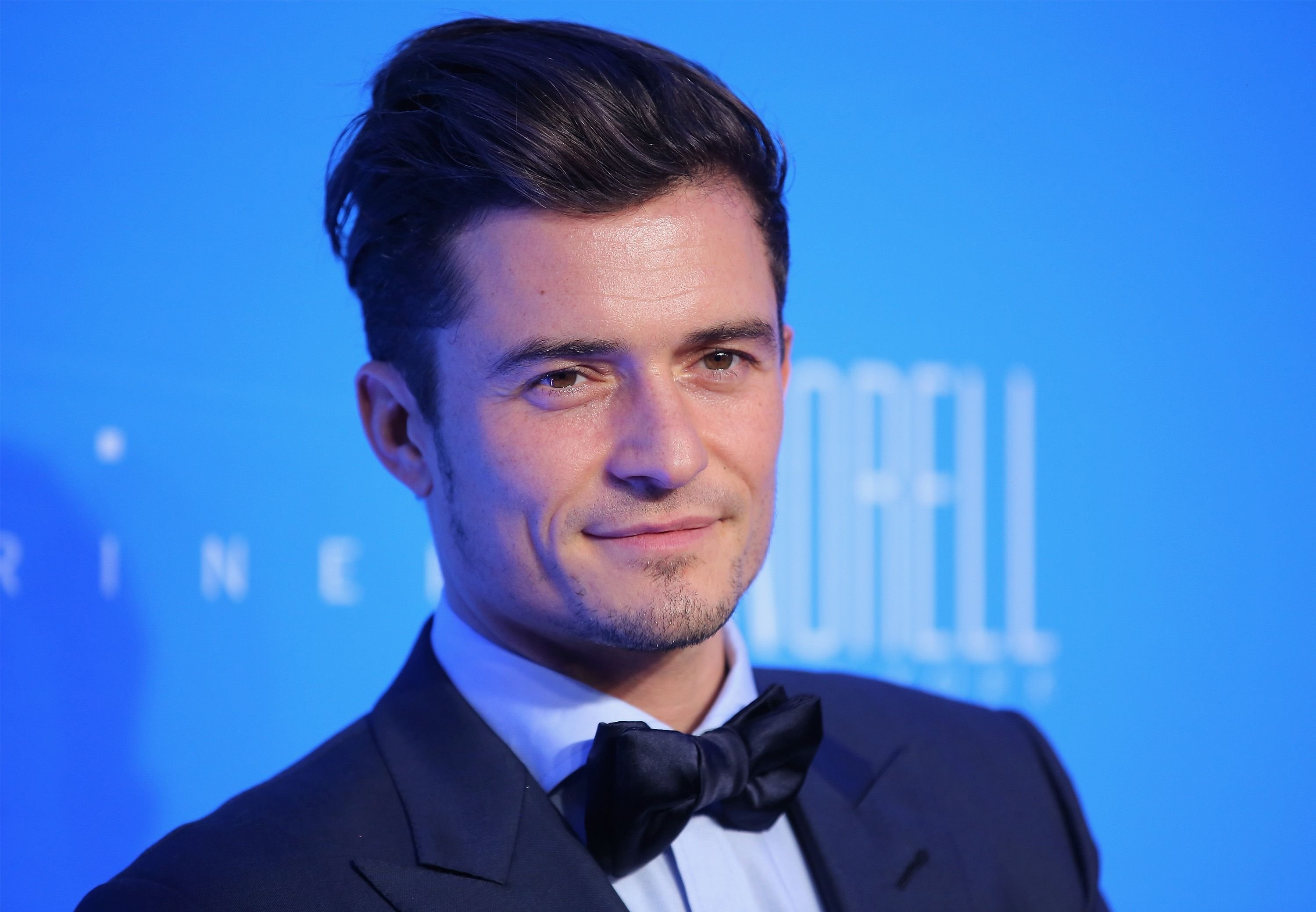 ---
The actor may have made his name through some fantastic roles, but his love life's been no fantasy! Bloom dated actress Kate Bosworth for three years, before he met Australian supermodel, Miranda Kerr. They were married in 2011, and have a son - Flynn - together, but split after just two years.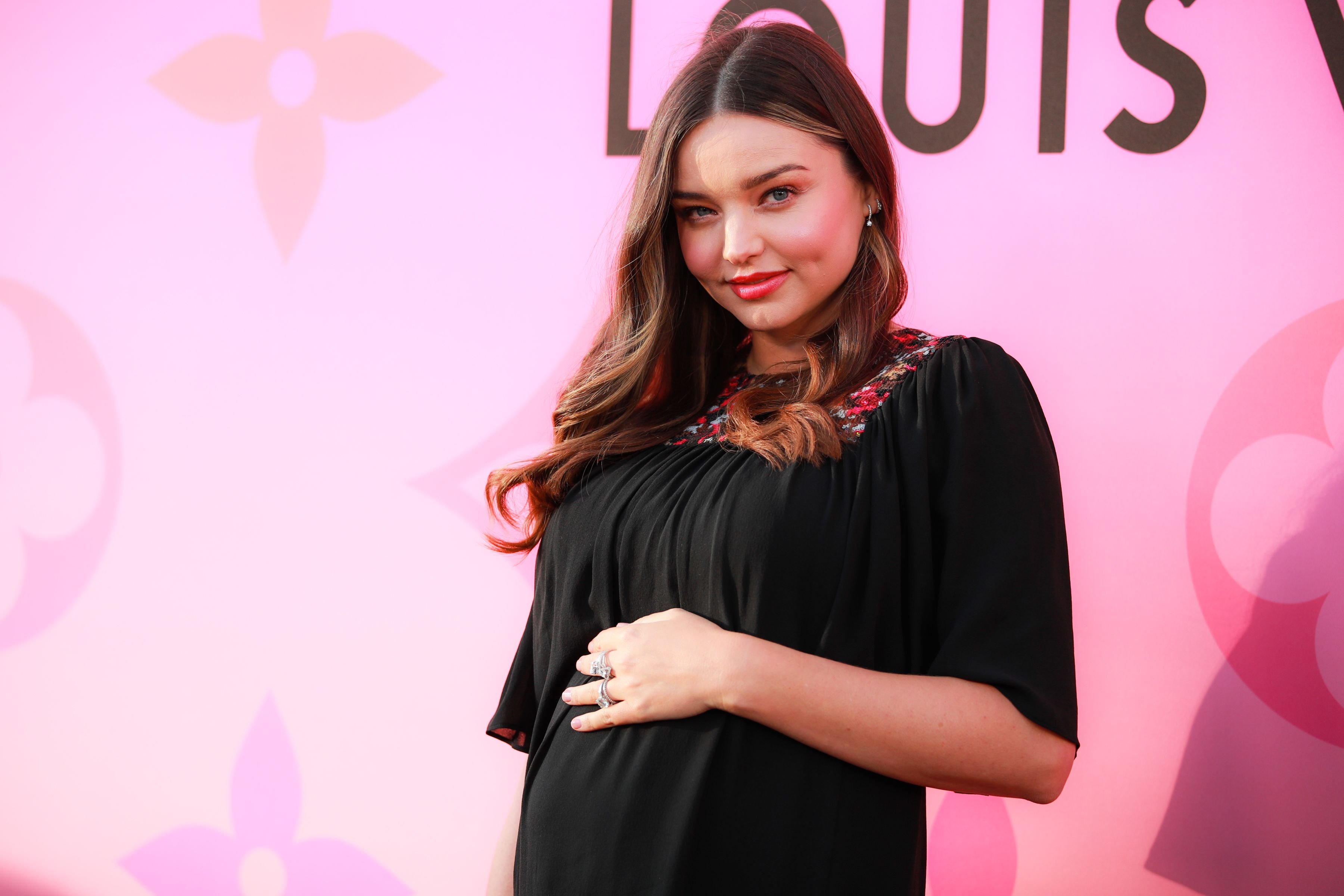 ---
You might imagine that because they had each already had a failed marriage, Perry and Bloom would be reluctant to start another serious relationship, but then fate stepped in and changed their minds!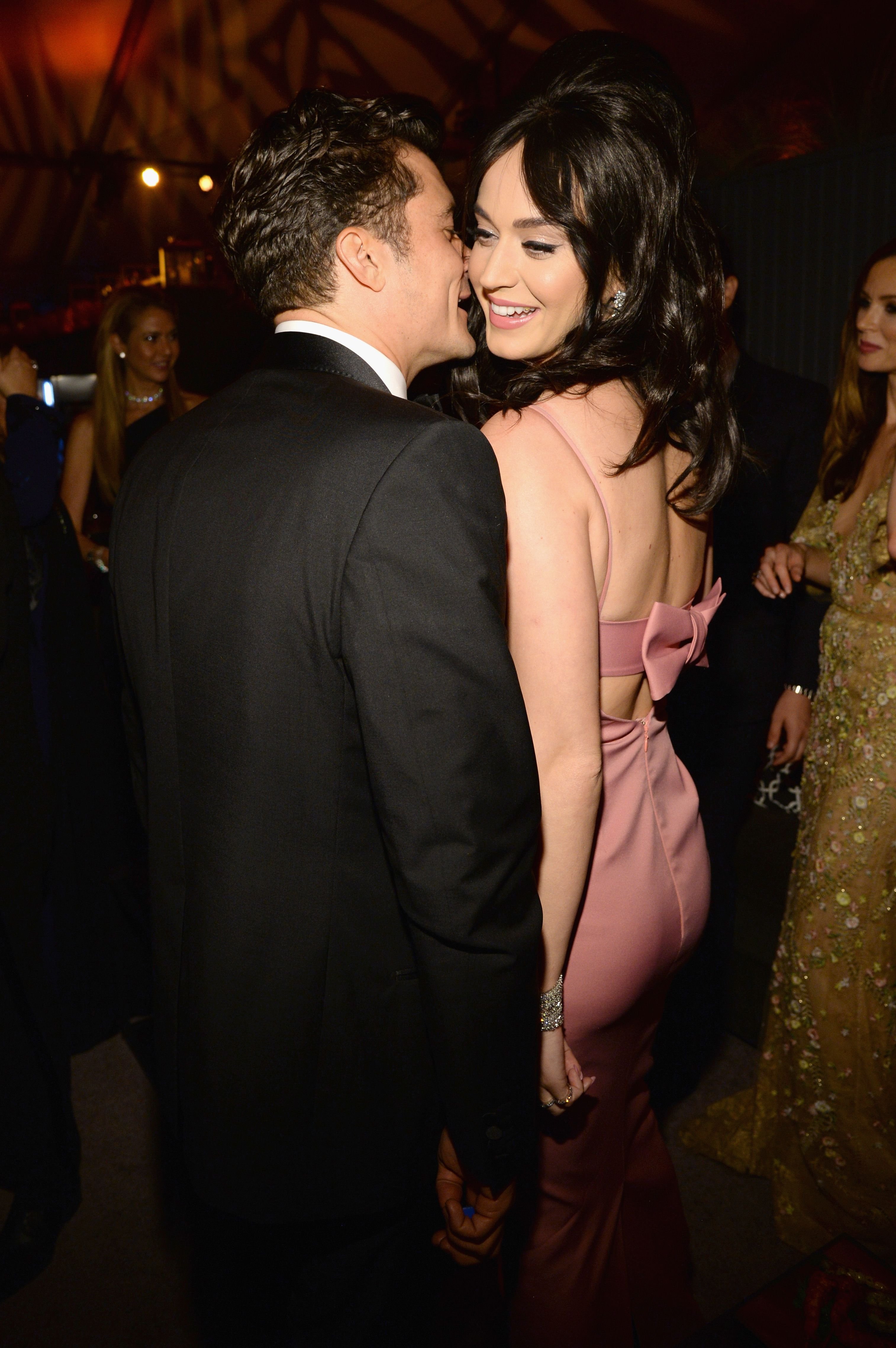 ---
WHEN WORLDS COLLIDE
She's the singer of hit songs like Roar and Swish Swish who's recently branched out into television, and he's an actor credited to top-grossing franchises like Pirates of the Caribbean and Lord of the Rings, so how exactly did their paths cross? It all started in 2016, at the Golden Globes afterparty.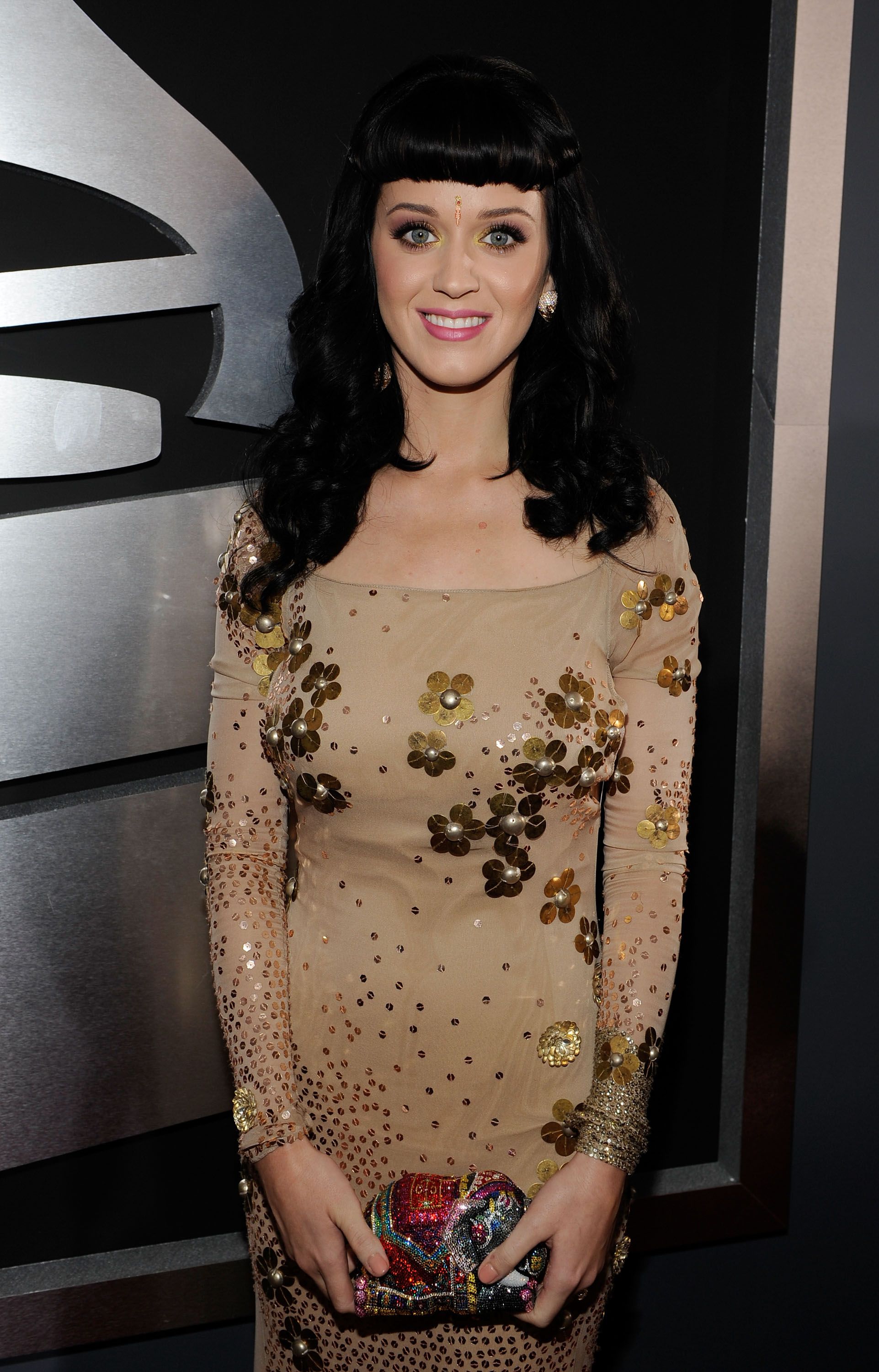 ---
The pair were seen together participating in an epic and apparently hilarious dance-off, sparking rumors and driving social media crazy. In a 2019 interview, Perry fondly recalled that "We bonded over an In and Out burger at the Golden Globes" after Bloom apparently stole a hamburger from her table.
Despite initially choosing to keep their relationship away from the public eye, Perry and Bloom attended Coachella together in April that year, where it was impossible to avoid the paparazzi, and confirmed their relationship via an Instagram snap from Cannes.
---
BUT NOT ALL THAT GLITTERS AS GOLD
After a year of dating and being happy together, it came as a total shock to fans when the couple called it quits at the start of 2017, telling Entertainment Tonight that: "Before rumors or falsifications get out of hand, we can confirm that Orlando and Katy are taking respectful, loving space at this time."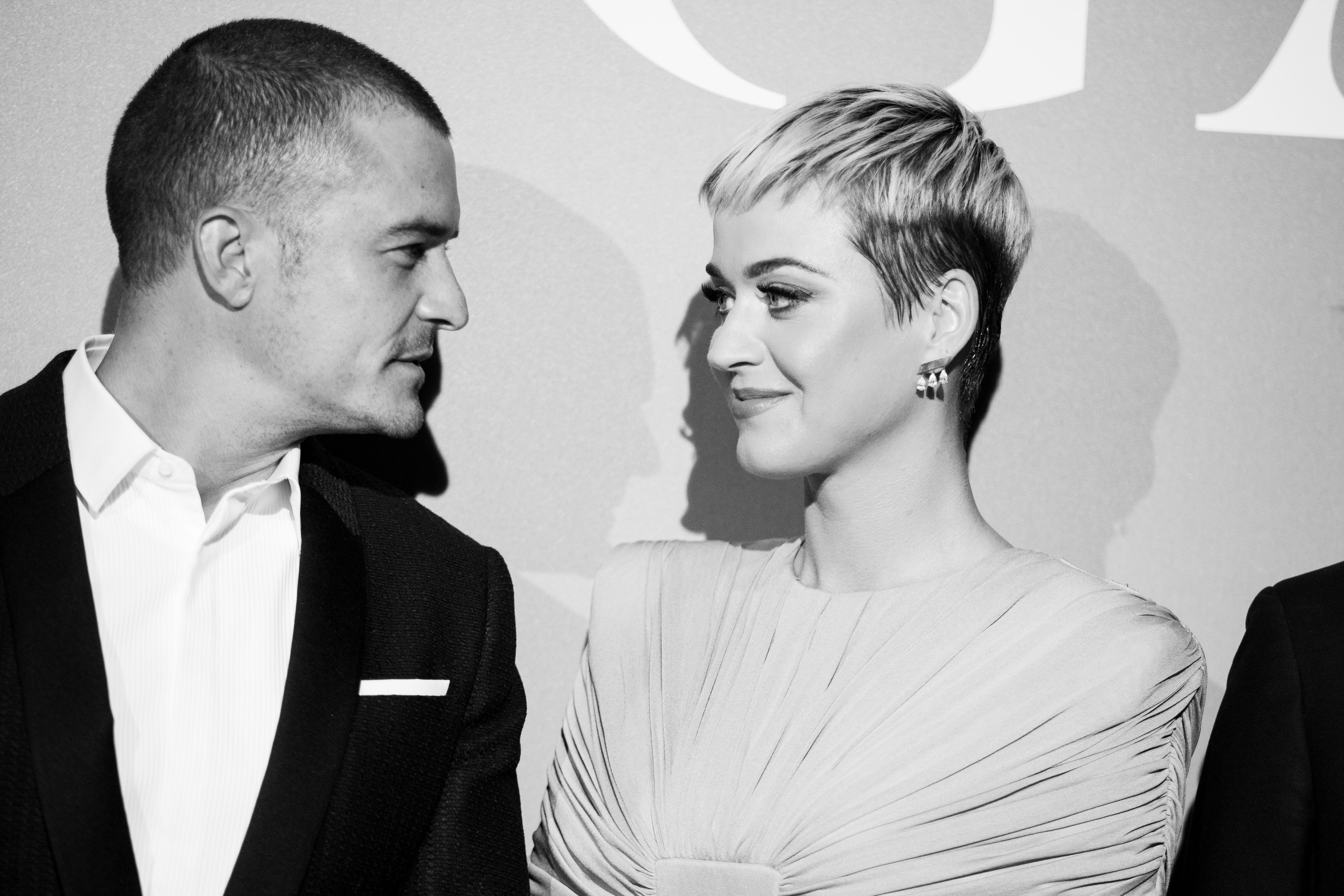 ---
It seems as though the break was amicable, with Bloom confirming in an interview with Elle that they were indeed still friends, adding
"She happens to be someone who is very visible, but I don't think anybody cares what I'm up to. Nor should they. It's between us."
Perry also took to Twitter to voice her opinion on the matter, declaring that it was still possible to be friends with your ex. However, when she later hosted a YouTube live stream, the singer admitted that if she had to rate her boyfriends in the bedroom, she'd put John Mayer at the top of her list - above Bloom - so it certainly seemed that she was done with Bloom.
---
But that changed when Katy Perry opened up about her feelings at the time. Though the singer is no stranger to the ups and downs of dating – her separation from Bloom came at a time when her career was also taking a bit of a knock, leaving her in a very dark and very scary place.
Although her relationship with Bloom had just ended, Perry hoped to distract herself with the release of her 2017 album, Witness. However, the album came out to lukewarm reviews and was nowhere near as successful as Perry had hoped, especially given how much of her heart she put into it.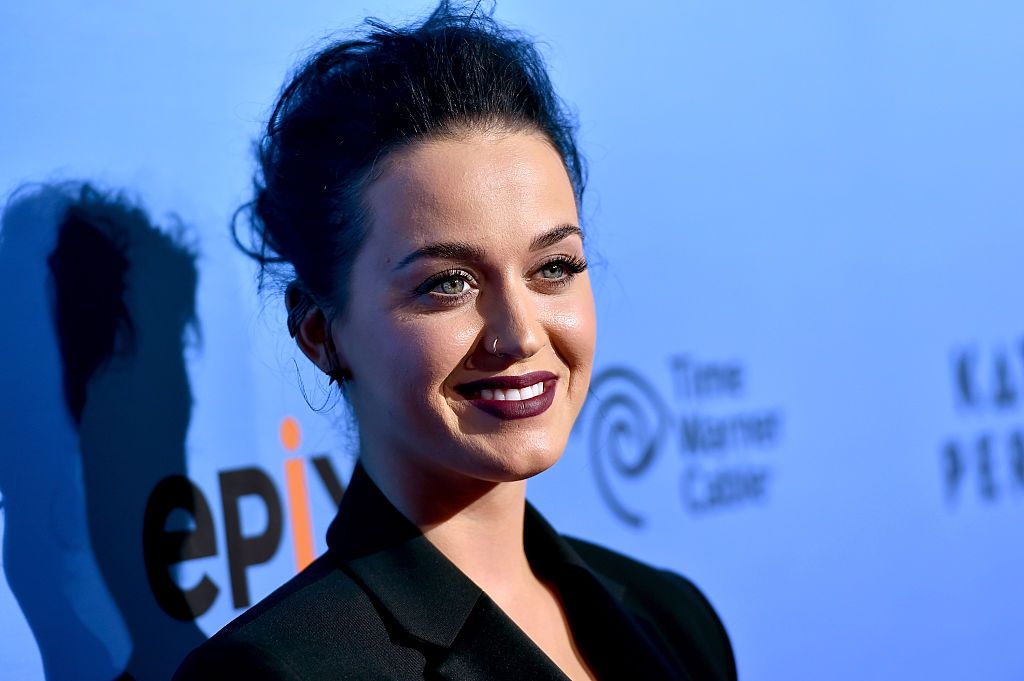 ---
Feeling hopeless and watching success slip through her finger, the singer soon spiraled into depression. In a moving and tearful addition to the Associated Press, she acknowledges that it was one of the darkest moments in her life, in which she was not only hurting, but ashamed of herself for feeling that way. 
She also admitted that she wrote a song about her struggle, called By The Grace of God, in which she bared her soul in an attempt to heal. Luckily, though, this pop diva proved that she's tougher than she expected, and has not only recovered from those feelings but has learned from them in order to thrive again. Talking with SiriusXM about that time, she said
"It broke me in half… but it was so important for me to be broken, so I could find my whole-ness".
---
Thankfully, Perry seems to have done just that, as songs from her newest album, which is due to be released in August this year, have been met with great success. In fact, two of the tracks, 'Daisies' and 'Never Worn White' have already been viewed over 49 million times on YouTube, so there's no doubt that this album will do well.
When asked about her music, Perry said, "I turn to music as my solace… my little nugget of hope." However, if the incredibly positive response of her fans is anything to go by, the next album promises to be a pretty big success.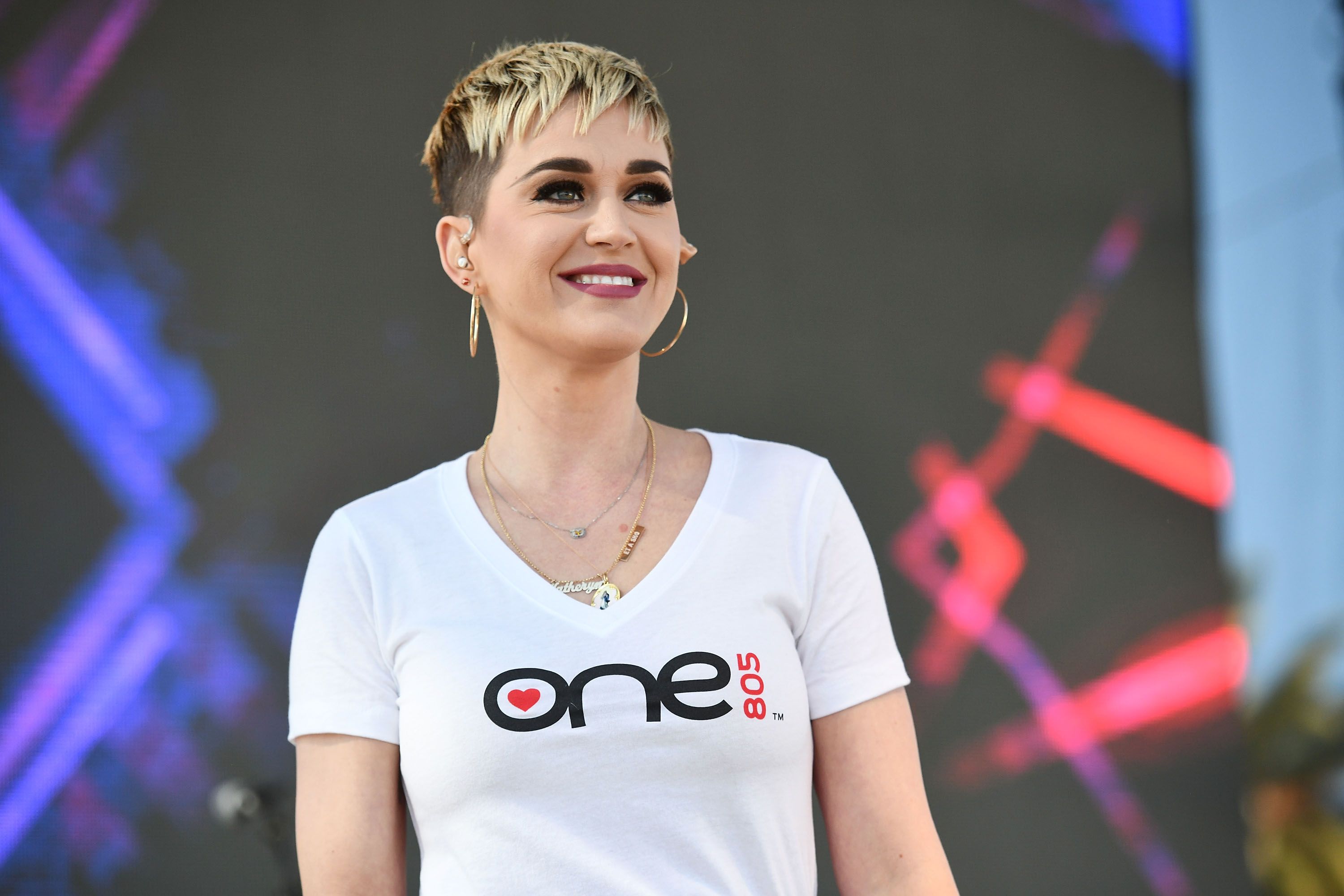 ---
SECOND TIME'S THE CHARM?
It seems that these two were meant to be because a year after their initial split, they were dating again and stronger than ever, and made it known to the world through a shared love of music. After attending an Ed Sheeran concert together in which they were apparently getting pretty cozy with each other, Perry left with Bloom, on his bike.
Thereafter, the couple were seen at several events, and featured on each other's social media, confirming that they were back together, and happier than ever. In a 2018 interview along with her American Idols co-stars, Perry admitted that "I have been spoken for and speak for myself, and I'm very happy!" It certainly seems that she judged Bloom to be a winner.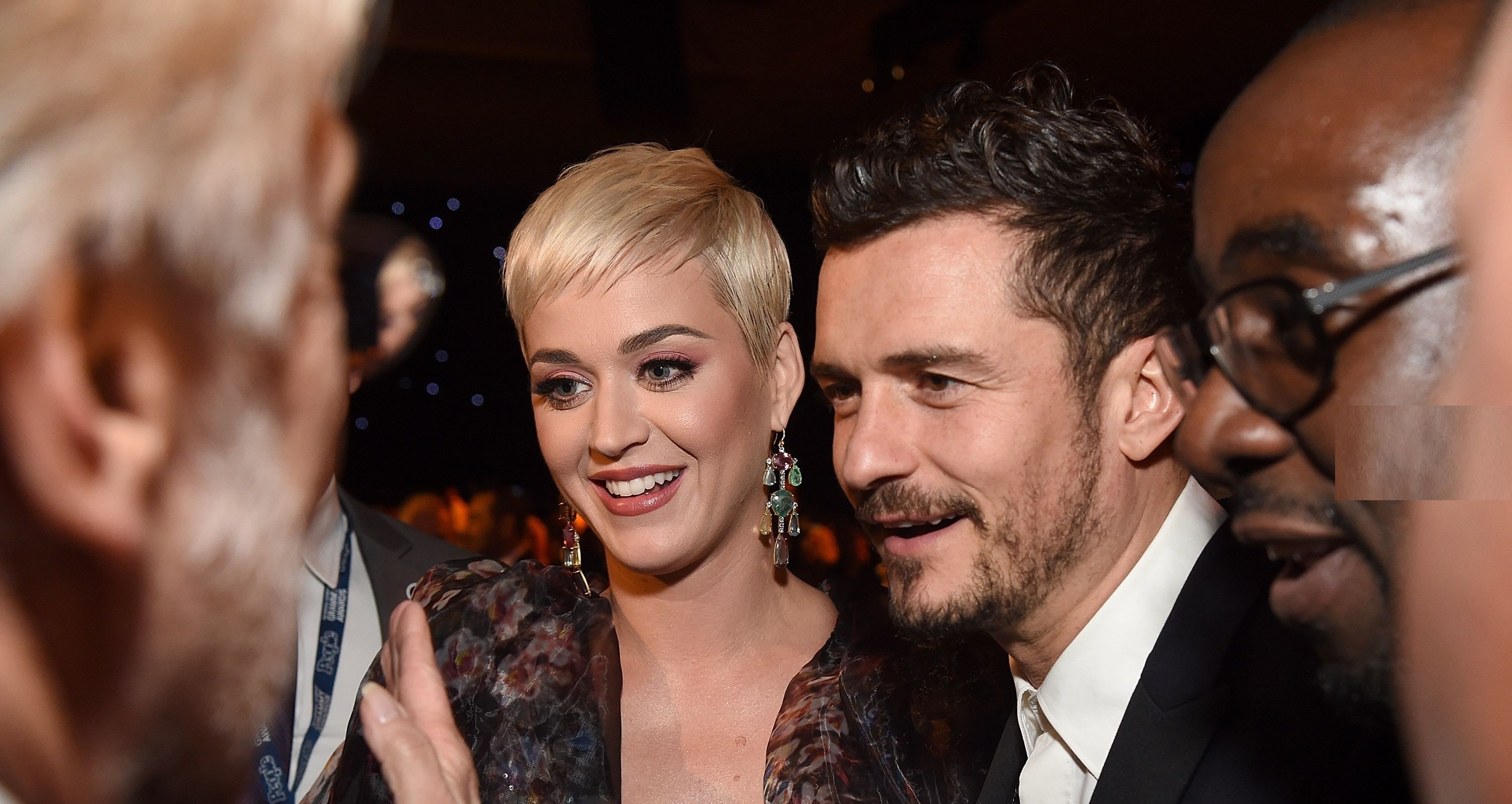 ---
TAKING THE RELATIONSHIP TO THE NEXT LEVEL
Though the love lives of celebs are a dime a dozen, and the pressure of being famous often sours the best relationship, Perry and Bloom are proving to be the exception to this rule. A year after their reconciliation, on Valentine's day 2019, the couple confirmed their engagement via Instagram.
---
Now we all know everyone loves a good engagement story – and this is no different! Bloom admitted to Sunday Times Style that his favorite role of all time was playing Romeo in a Broadway production, and we can see why – he's a real-life Romeo! 
While talking to Jimmy Kimmel, Perry told the talk show host that the proposal took place after a rushed Valentine's dinner, when Bloom took Perry on a helicopter trip. Despite knocking over the champagne and ripping his pocket trying to extract the ring box, he managed to pull off a rom-com-like proposal.
"He asked me to marry him in a helicopter… we landed on a rooftop and my whole family was there, and all my friends – he did so well!"
---
NO REGRETS
The Carnival Row actor told Today that it is important to him that they are aligned, "I've been married and divorced and I don't want to do it again. I wanna make sure of that." And admitted to Jimmy Fallon that the two fit well together, and have a lot in common.
---
From their shared love of the In and Out burgers that started it all, to their mutual admiration for apple cider vinegar (it's a health thing – just Google it). The pair also enjoys traveling together and sharing their spiritual journey, and of course, they share love of toy poodles, if their social media is anything to go by!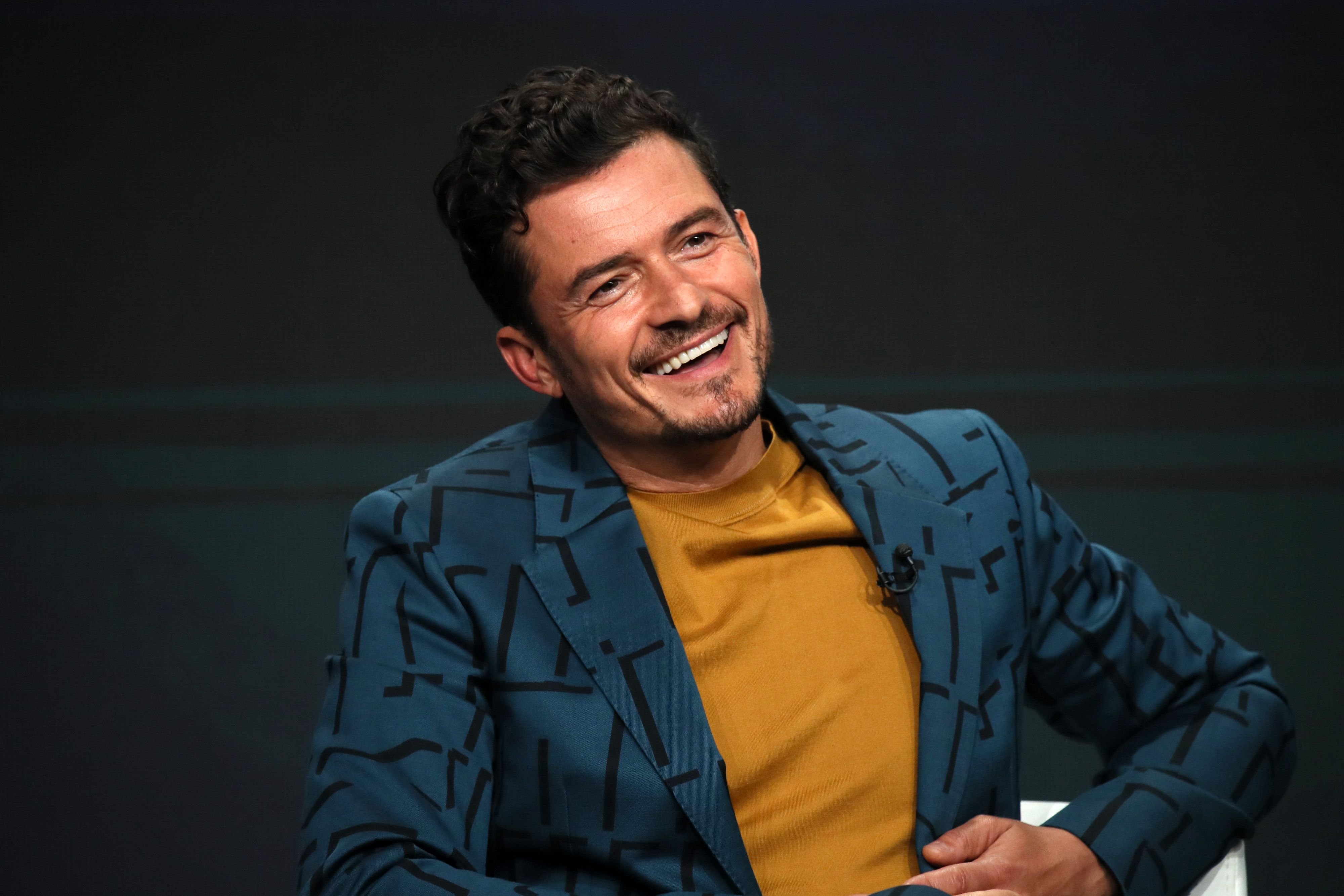 ---
And in case you're wondering what a Perry/Bloom wedding will look like, we'll have to wait a while to be sure. According to Insider, the lovebirds originally planned to get married in Tokyo, Japan, in the summer of 2020, but have pressed pause on their wedding plans until the pandemic is over. 
The city is special to the couple, as it's not only Bloom's favorite place, but it was where the couple first traveled together when they started dating.
---
WHEN TWO BECOME THREE
These lovebirds aren't the only ones spreading the love! Bloom's ex-wife, Miranda Kerr, has become close with Perry, probably because they share a love of Bloom's son (and maybe because they have the same taste in men, but that's neither here nor there).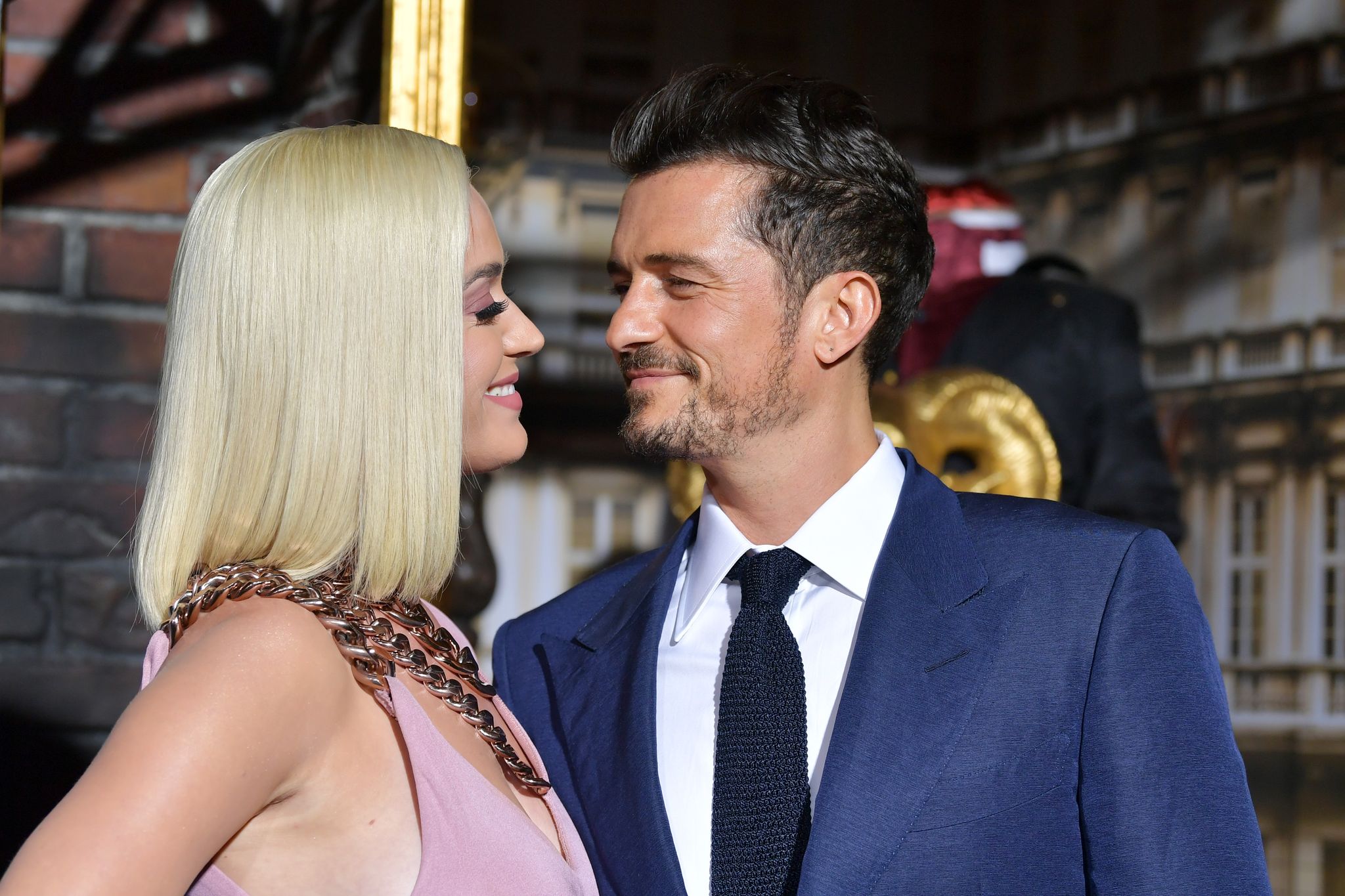 ---
Kerr, is currently pregnant with her third child, has described Perry as 'amazing', and the two are frequently seen out and about together. Don't you just love happy endings? But that's not all - the couple has an amazing new beginning to look forward to!
---
In a decidedly Katy Perry kind of move, the singer announced that she was pregnant through the release of a new song, Never Worn White, and revealed her baby bump in the accompanying music video. This huge reveal was perfectly in keeping with her personality, with Perry telling Insider "I communicate through music, so what better way to do that?"
While the title alludes to her previous wedding with Russel Brand, in which she donned a grey dress, the lyrics are all about Bloom, and how excited she is to say 'I do'. In an Instagram live stream following the release of the music video, Perry confirmed the pregnancy and explained that she and Bloom were preparing to welcome their first child together in 2020.
---
Apart from expressing her excitement at the new direction her life was taking and her impending motherhood, Perry joked that the music video was the best way to do the reveal, as she was apparently getting too big to keep hiding her belly! 
---
Though this will be Perry's first child, it'll be Bloom's second bundle of joy, as he already has a nine-year-old son, Flynn, with ex-wife Miranda Kerr. Bloom admits that he and his fiancé had planned to have a baby together for a long time, and decided to go for it.
---
BABY PERRY/BLOOM 
The couple shared the exciting news of their first child together on August 26. The Smile singer and Pirates of the Caribbean star named their daughter Daisy Dove Bloom. The duo revealed the arrival of Daisy via UNICEF as they have just become Goodwill Ambassadors for the humanitarian organization. 
"We are floating with love and wonder from the safe and healthy arrival of our daughter," the stars shared in a statement. They also pledged to help in providing healthcare, clean water, and medical supplies to those in need of assistance, through their affiliation with UNICEF.