Strict Rules Gal Gadot Has To Follow To Play Wonder Woman
Gal Gadot effortlessly pulls off being one the greatest comic book heroines of all time. But, it takes an incredible amount of work behind-the-scenes to produce epic Wonder Woman results. Read more to find out exactly what it entails to be a powerful and empowering superhero Gal.
---
1. MASTER THE ART OF HORSE RIDING 
Wonder Woman is a pro at horseback riding but it didn't come easy, Gal trained hard every day to learn how to ride a horse well. However, she does admit that she underestimated just how difficult it would be to learn how to ride. 
"When people used to tell me, 'Yeah I do sports I ride horses,' I was like, 'That's not sport. The horse does everything.' No! No! You'd be surprised — it's so painful."
---
If you didn't know, Gadot actually served in the Israeli army and she reckons training for Wonder Woman is harder than being in the military. In preparation for the sequel Wonder Woman 1984, she trained for 2 hours in the gym, 2 hours in fight choreography, and 2 hours of horseback riding. But we'll reveal more about her workout routine later. 
---
2. MAINTAIN A STRICT DIET 
What's on the menu for Wonder Woman? Gal's breakfast includes a protein-packed meal - usually eggs, fruit, and a cup of coffee. Gal also enjoys making healthy smoothies with her 7-year-old daughter Alma. The actress told Marie Claire UK:
"We make smoothies in the morning with parsley, celery, green apples and ginger – basically, we throw in whatever we have."
---
When it comes to heavier meals, the star opts for lean proteins and green vegetables. She stresses the importance of adding enough protein and veggies to your diet. The star told Marie Claire:
"I eat a lot of fish and chicken, and I make sure that around 30-40% of our family diet is made of cooked or raw vegetables." 
---
Even superheroes have a difficult time curbing cravings, however, Gal prefers to snack on healthy food such as fresh fruits, veggies, and avocado toast. It doesn't quite sound like the average snack but then again, she's not the average person.
To keep her metabolism in check, you can always be sure there's a water bottle somewhere around Gal. The actress revealed that she drinks 1 gallon of water per day. Even though she has to maintain a healthy diet of fruits and vegetables, she doesn't completely cut out her favorite cheat foods, including burgers and ice cream.
The actress told Harpers Bazaar:
"I'm a foodie and I love to experience food," she said. " I don't restrict myself. I can eat everything...It's a matter of measurements and quantity of the food; just enjoy your food and don't eat while you drive and don't eat while you talk on the phone."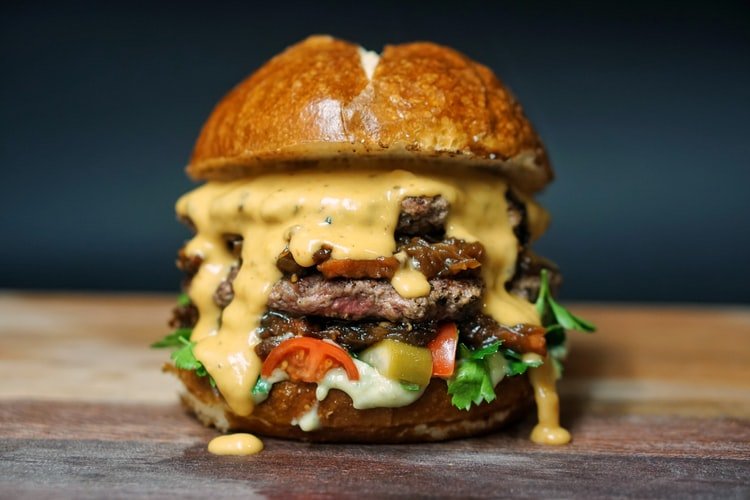 ---
3. KEEP THE SCRIPT A SECRET
This rule can be quite an obstacle for an actor; imagine having to prepare for a film without seeing the script. Well, this is the reality for most DC comic stars as they usually receive their scripts on the first day of filming. This is to ensure that there are no leaks of the story prior to filming. 
---
Gadot was banned from viewing the script of the sequel to Wonder Woman until the first day of shooting. She had no clue what was in the plot of the film. Unfortunately for the die-hard fans, this is the most full-proof method to make sure the film has an element of surprise. 
---
4. PERFORMING ALL OF HER OWN STUNTS 
Gal Gadot truly embodies the iconic role of Wonder Woman. The Israeli actress performed all of her stunts on the film as per the request of the director Patty Jenkins. Gal revealed that at first she was reluctant but Patty convinced her otherwise.
".. it's hard for me to say no to her. Also, she has great will. I'll find myself trying to negotiate my stance with Patty and she'd be like, 'Yeah, yeah yeah, I see what you're saying, I know, but don't you think it's going to be so much better if...?'
---
Wonder Women includes intense fight choreography and unfortunately, it resulted in a spinal injury for the actress. The film enlisted professional from the Cirque du Soleil to handle the dangerous stunts, but everything else is pretty much all Gal. 
If you're wondering how she's so good at executing those fight scenes, Gal has 12 years of dancing experience under her belt. In preparation for the character, the actress had to learn sword fighting as well as martial arts. Being Wonder Woman takes an incredible amount of dedication, Gal begins her training 6 months before shooting.
---
5. GET COMFORTABLE WITH KNOWING YOU MIGHT BE REPLACED
The most strict rule on this list is that Gal may be replaced at any moment in time. One of the clauses in her contract state that she may be removed from the role in the DC Universe and cannot claim any right to contest it. While everything good has its disadvantages, this is certainly Wonder Woman's kryptonite.
---
Hollywood holds its actors to pretty high standards and for Gal, the stakes are very high. However, the actress has proved herself to be a formidable Wonder Woman, from using her platform to bring more awareness to social issues and showing that female film characters can be beautiful and empowering.
---
6. ADHERE TO A WONDER WOMAN WORKOUT
Gal does her own stunts and has to look great in her Wonder Woman costumes so of course, she puts in the hard work to make sure she's fit and ready for filming. As you may have realized, the star has an intense workout regimen. 
The actress does a full-body workout that includes rowing, mountain climbers, burpees, and pushups. Also, her main goal was to develop a sprinters' body and that led her to barbell exercises. The workouts built her muscle and gave her the toned Wonder Woman look. She also enjoys boxing.
---
Gal has admitted that she did face exhaustion from working out for hours every day. The actress has a schedule of after-workout routines to maintain her body. When you add the diet and a busy day-to-day schedule, being Wonder Woman is really tough.
Working out has become an integral part of Gal's everyday lifestyle. She even has quick workouts that she can do just about anywhere. When Gadot isn't preparing to be a superhero, she continues to work out in order to stay in shape. The actress told Harpers Bazaar:
"In my ordinary life when I don't work, I like to paddle board and do TRX." 
---
7. NO DIVA ANTICS
Being a part of the DC Universe means that Gal frequently rubs shoulders with other actors and crew members. For this reason, it's crucial for her to maintain good relations with the cast and the crew. If not, she will be booted from her spot as Wonder Woman. 
---
Thankfully, Gadot is humble and down-to-earth. She doesn't allow fame to get the best of her. In an interview with Entertainment Tonight, the actress shared that she has no time to be a diva:
"I think that having a family really keeps you grounded," Gadot explained to ET's Lauren Zima. "It's very clear. The priorities are very, very clear. Family comes first."
---
8. BE A WONDER WOMAN IN REAL LIFE 
Gal Gadot is certainly proof that superheroes exist in real life too. Not only does the actress flaunt her superpowers on the silver screen, but she also uses them to touch the lives of those in need in real life. You can think of her as a 'super role model.'
---
It's not an unusual occurrence for Gal to step out in her Wonder Woman gear for charity. The actress visits children's hospitals to share positivity, inspiration, and also pose for a few pics. She's an advocate for education and ensuring that children have equal access to education. 
Gal has been involved with various fundraising campaigns to contribute towards empowering the youth. In 2016,  she partnered with a non-profit organization called Pencils of Promise to build a new school for underprivileged kids.
---
In 2017, the star surprised a lucky college student with a full four-year scholarship to support her studies. The student is pursuing screenwriting and she would not be able to continue her studies without funding. The scholarship surprise took place at the Women in Entertainment breakfast hosted by The Hollywood Reporter.
The funding for the scholarship is courtesy of Warner Bros., the studio responsible for the Wonder Woman films. At the event, the actress gave an inspiring speech in which she said:
"I've had the privilege of portraying a superhero onscreen, but the young women here today are the real superheroes...They've overcome so many challenges in their lives, and they're driven to do more. They're the true leaders of tomorrow."