Striking Similarities Between Princess Diana and Meghan Markle
Meghan Markle and Prince Harry have been considered rebels after their split with the royal family, which led to Meghan being compared with Princess Diana. What do they have in common? More than you'd think! Why did both Diana and Meghan change a centuries-old royal tradition? Find out now!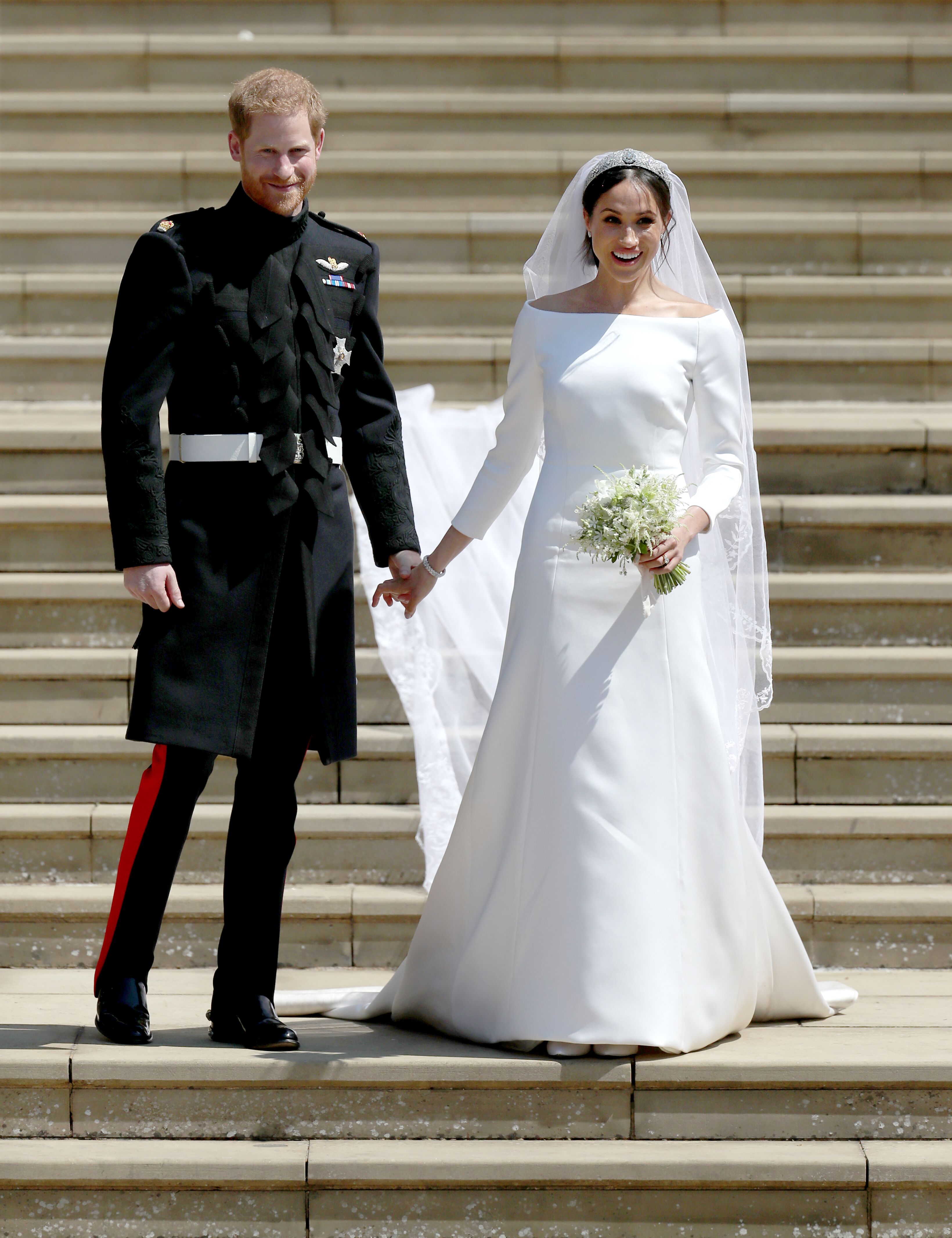 ---
WE'RE ALL ON THE SAME PAGE - AND IT'S THE FIRST ONE
You may have thought that Prince Harry was the only link between former actress Meghan Markle and the late Princess Diana, but these two ladies actually share several similarities, including several links between the two before they said "I do" and entered the Royal Family.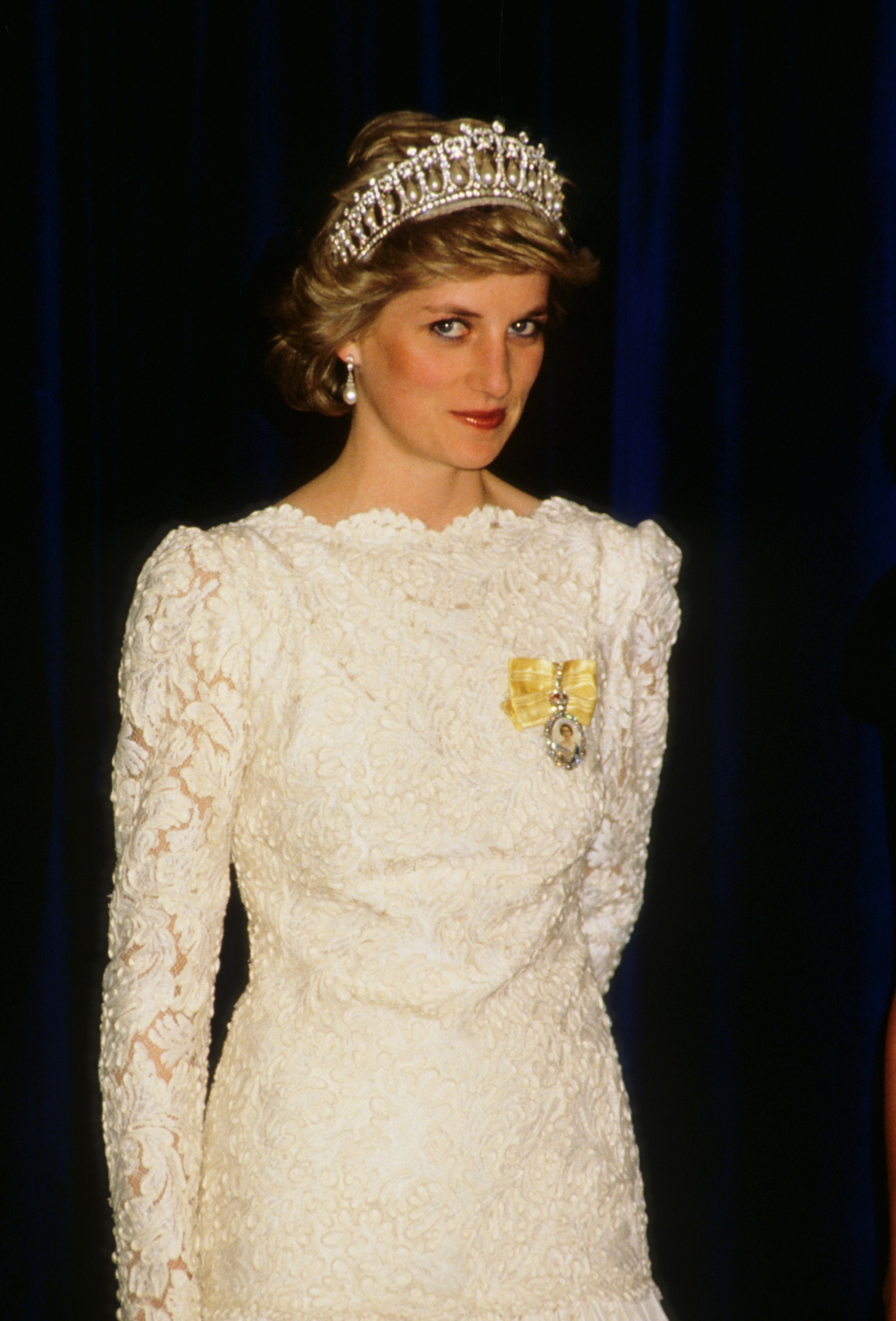 ---
Though neither Princess Di nor the Duchess of Sussex was born with titles or the expectations of tiaras, they have a good deal in common. Both women had parents who ended their marriages - Di's mother and father split when she was six, while Meghan's parents called it quits when she was still a toddler.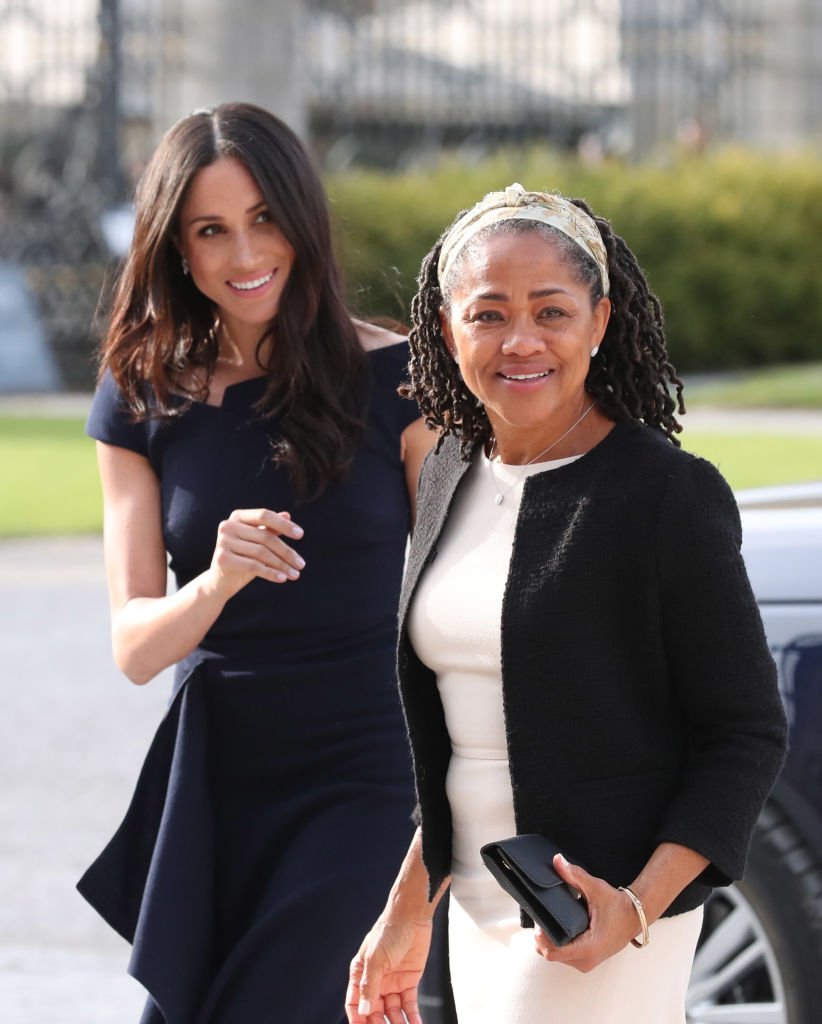 ---
Both ladies also attended an all-girls' schools, where they excelled academically, and both met their husbands-to-be just a year before tying the knot, in two of the world's most glamorous and publicized weddings. And in a wholly unexpected coincidence – both Diana and Meghan have a beauty spot in the same place above their left lip!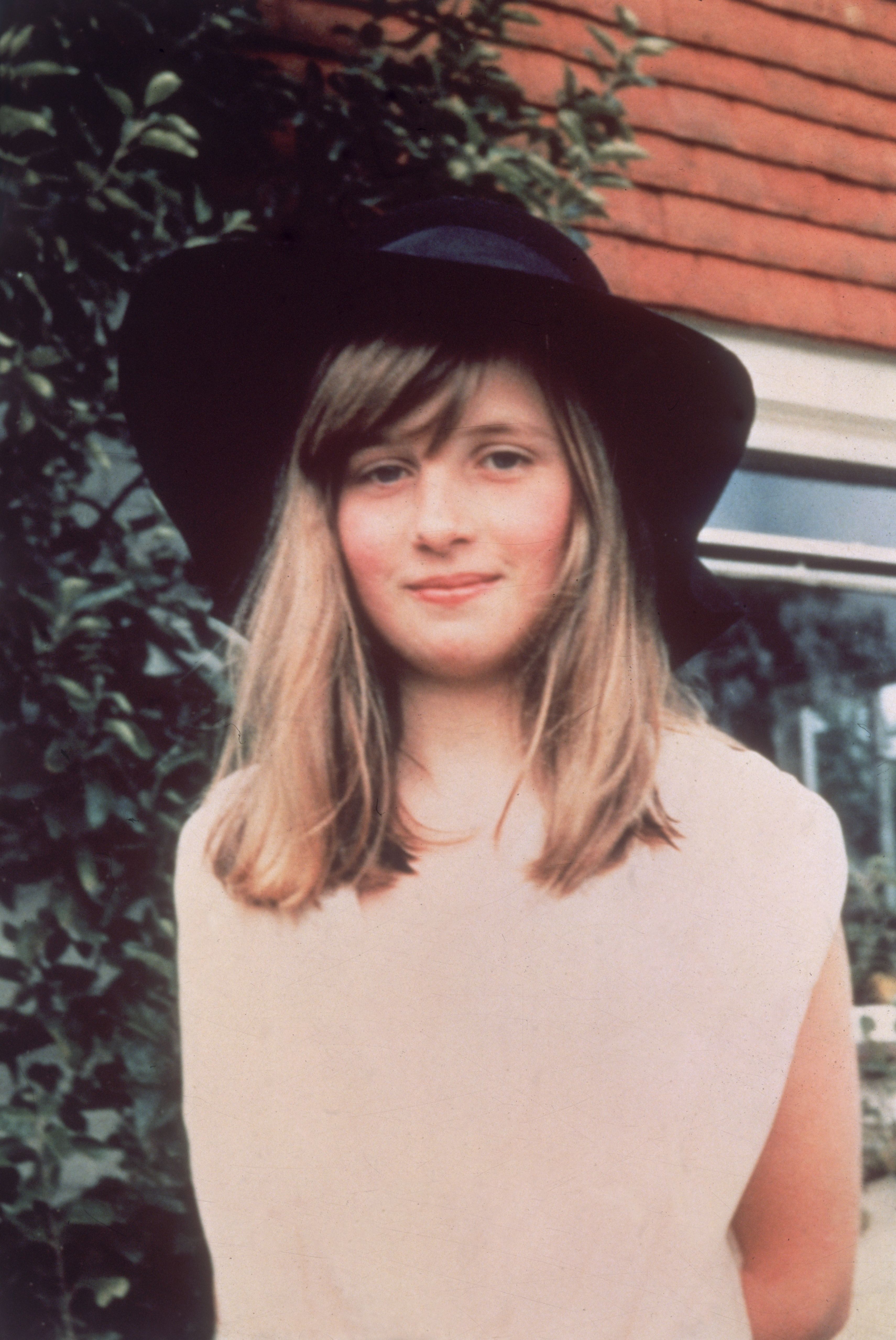 ---
We're not the only ones to have noticed the similarities between these two women, though. In an interview, Prince Harry admitted that he thought that his wife and mother would probably have been best friends if Diana was still alive, explaining "Oh, they'd be thick as thieves, without question." 
---
In fact, according to Diana's former butler, "Harry went for and married Meghan because she's like Diana." Both women who would always stand up for what they believe in and wouldn't be pushovers." Paul Burrell, who worked with the Royal Family for some years, told Closer magazine that the likeness between the two women is probably what drew the Prince's eye to the American actress.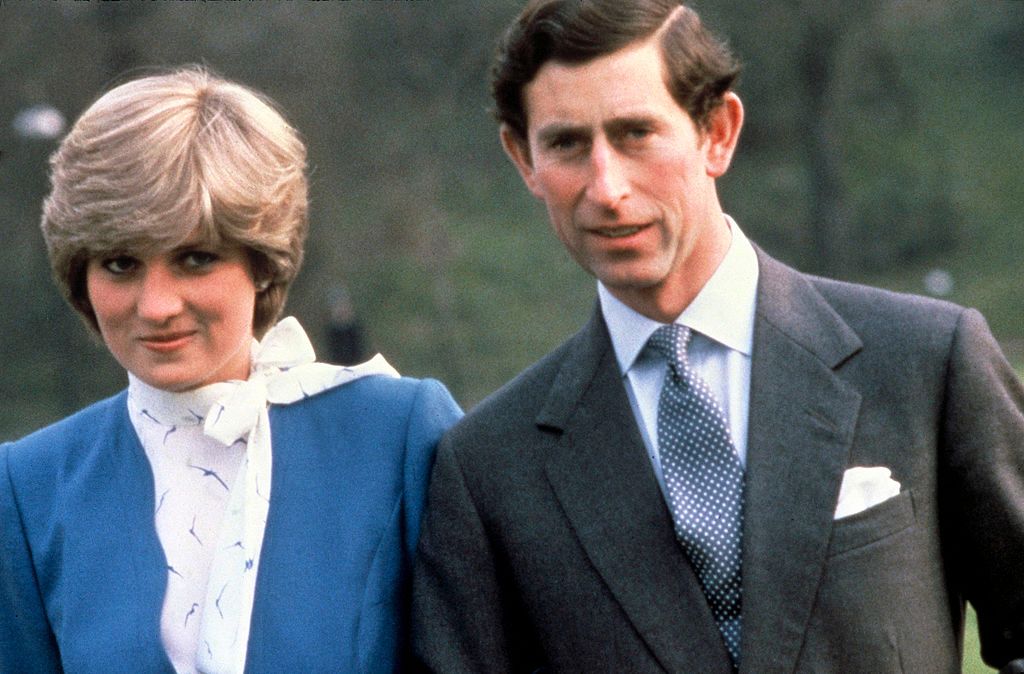 ---
REBELS WITH A CAUSE
We all know that in order to be a scandal-free member of the British Royal Family, it's important to follow Royal protocols. This may seem like straight-forward task, until we recall that some of the rules on this gargantuan list are pretty unexpected. They include no dark or colorful nail polish, having to wear pantyhose beneath your dress and sitting in 'The Duchess Slant' - legs bent at the ankles.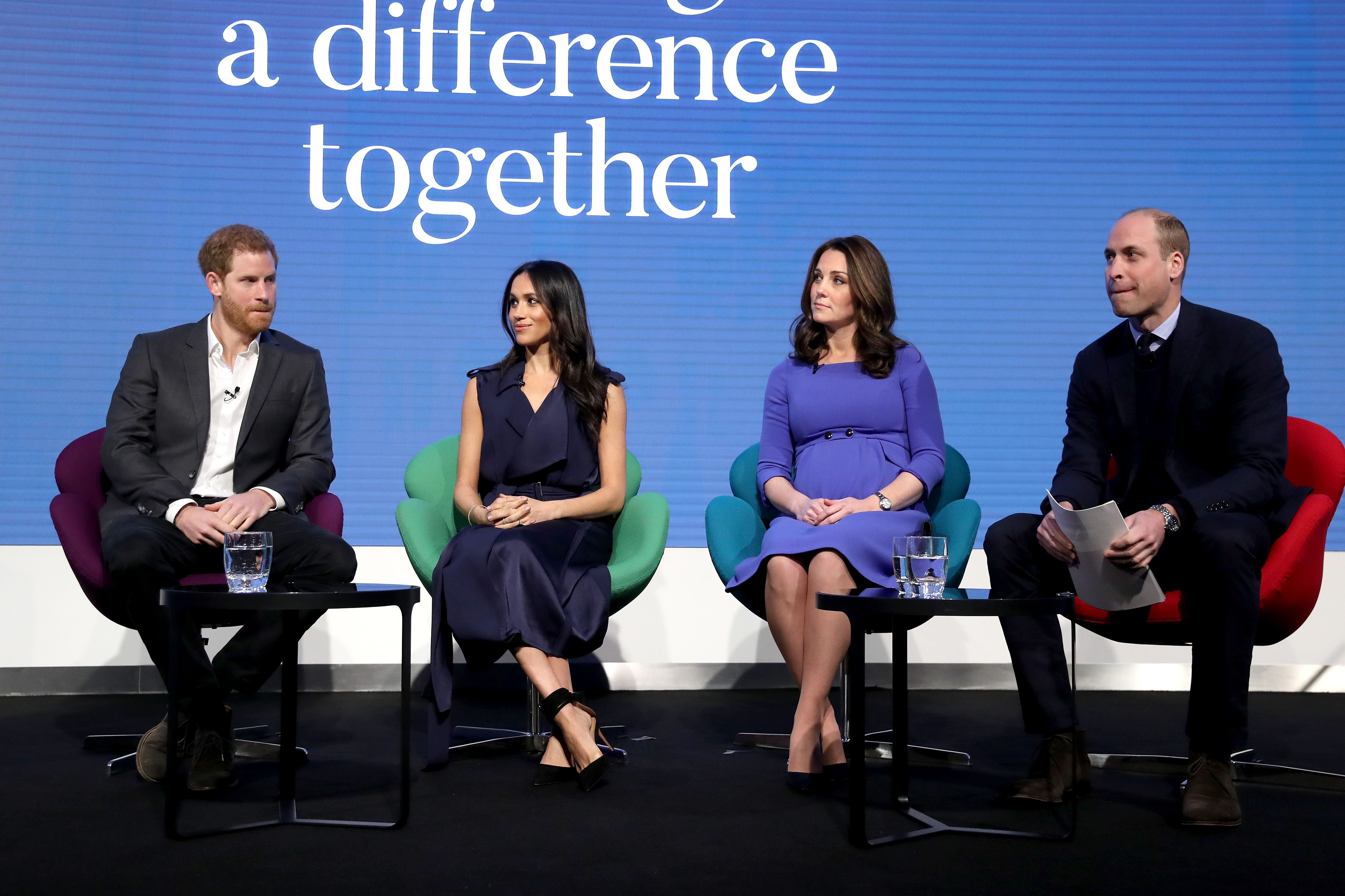 ---
Though some of these rules seem archaic and silly, they are there for a reason. The restrictions on Royal style ensure that any ladies in the family are not only well-presented, but, well, lady-like. But Diana was having none of that, and Meghan has followed suit. The late Princess was regularly seen sitting with her legs crossed at the knee. and in dresses which showed her cleavage.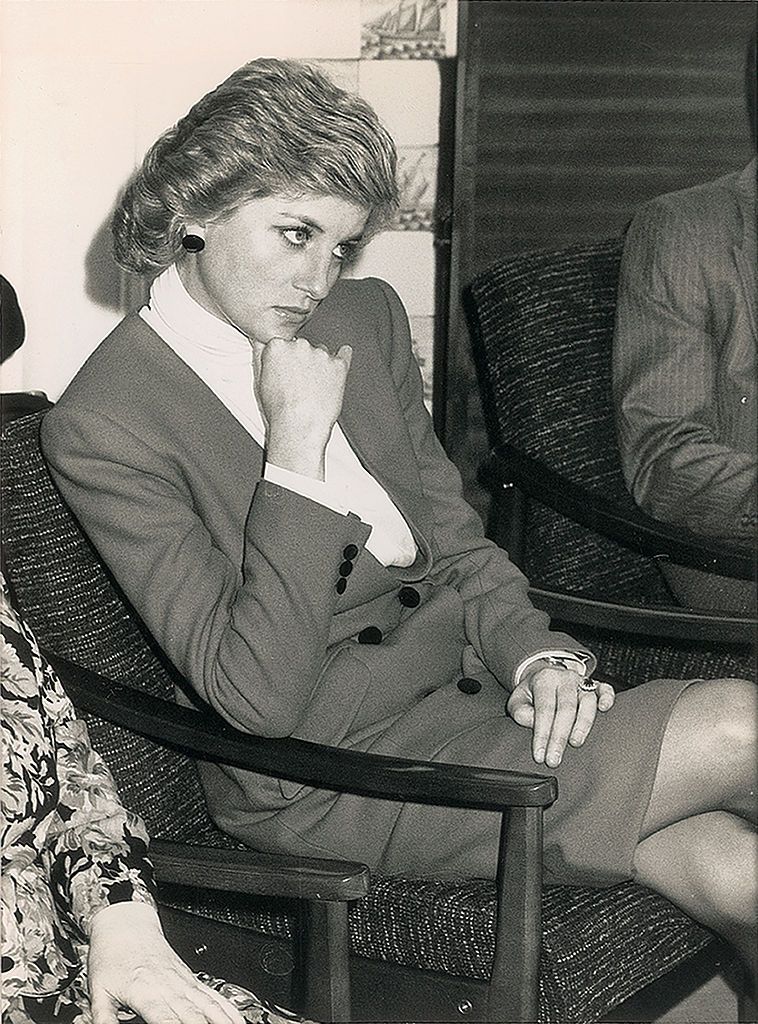 ---
While she cleverly used a clutch bag to cover her chest while entering and exiting vehicles, she was still breaking the rules. Similarly, Meghan has been spotted wearing dark and colorful nail polish on several occasions (shock, horror!).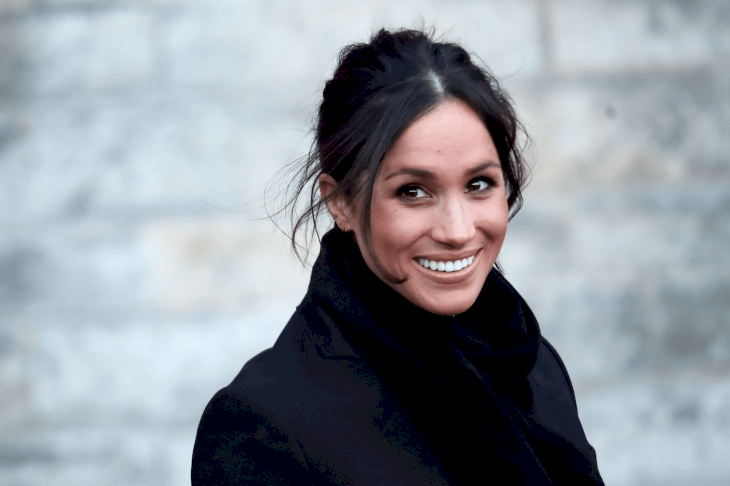 ---
She frequently wears a skirt or dress without pantyhose – including when she announced her engagement to the prince! What a rebel! The former actress also regularly wears outfits that Princess Di made famous - and the two have a shared love of a cute hat.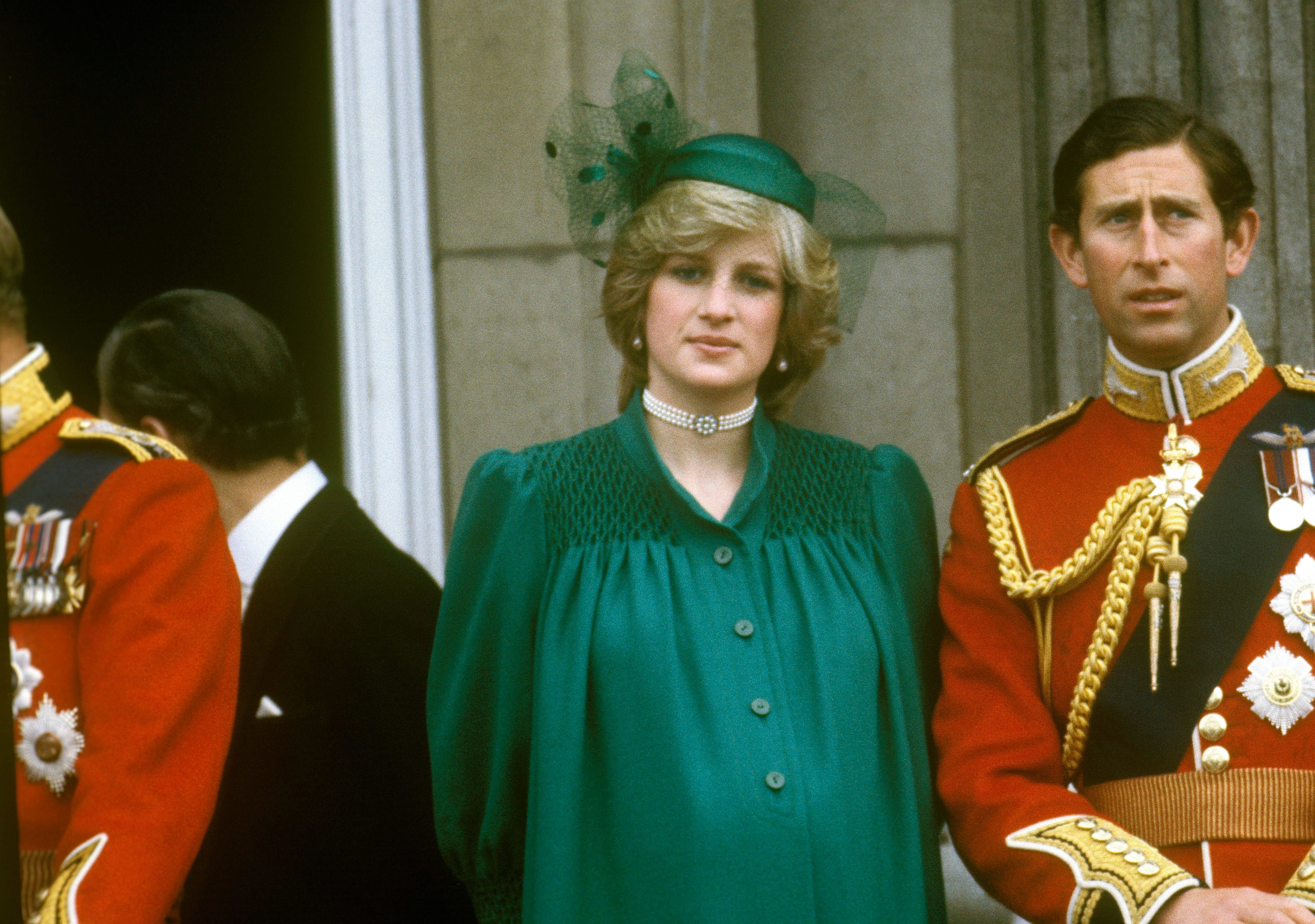 ---
TO HAVE AND TO HOLD
In keeping with her rebellious nature, Diana also broke several generations of tradition through a decidedly feminist amendment to her wedding vows. In her 1981 wedding ceremony, Diana made a slight but rather impressive amendment to the vows which had sealed the deal for royals since the 1600s.
---
When she should have vowed 'to love, cherish, and to obey, till death do us part" Diana omitted the part about obeying. Thirty-seven years later, Meghan Markle made the same omission, repeating Diana's altered vows, in what is fast becoming a family trend.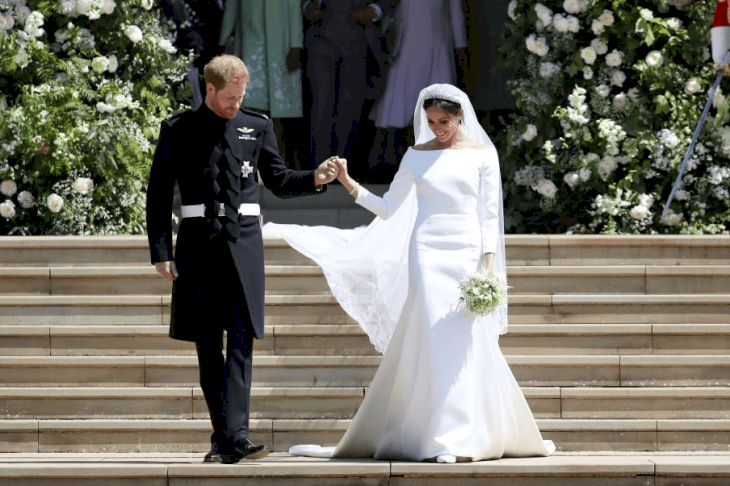 ---
By the way, Kate Middleton did the same thing at her own wedding to Prince William in 2011. But that's not the only similarity as far as weddings go - Meghan's engagement ring was based on Diana's and features two of the stones from the princess' original sapphire and diamond ring.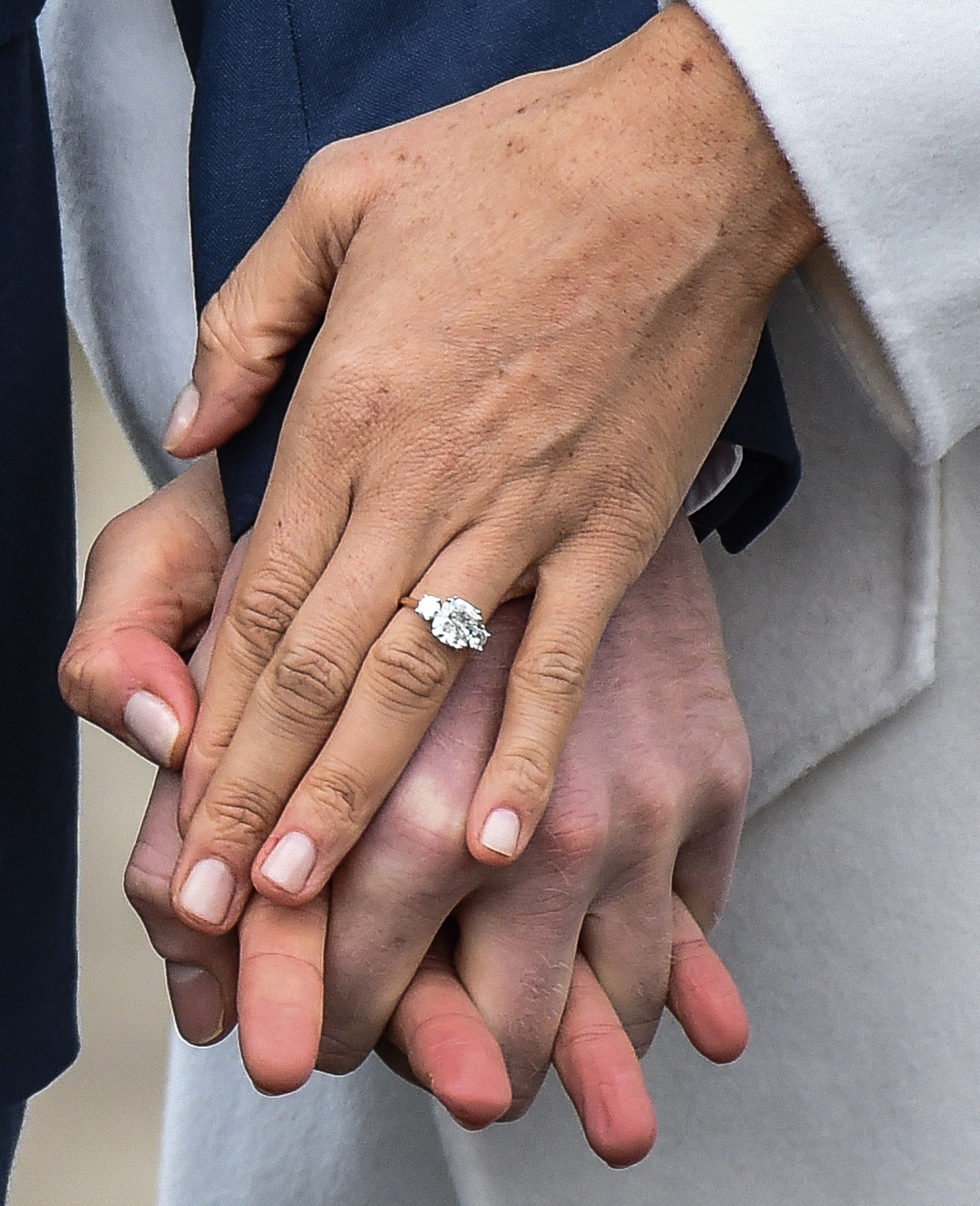 ---
THE PEOPLE'S PRINCESSES
Diana was often fondly referred to as The People's Princess, and it's not hard to see why. Di seems to have had a smile and kind word for anyone she met and has been described as the definition of kind. In addition, she was a passionate humanitarian and philanthropist and was particularly involved with charities benefitting people affected by AIDS, as well as with many youth projects.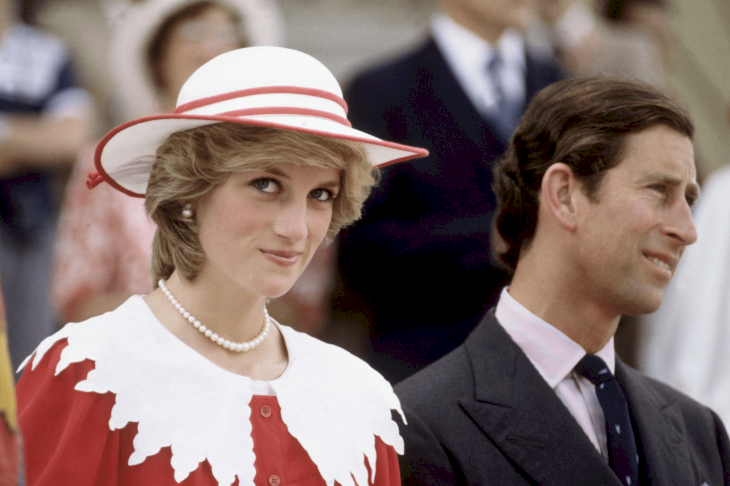 ---
In fact, after her death, the Royal family instituted the Diana Award, which seeks to honor youths that have inspired or created positive social change, and has launched an international campaign against bullying. But she's not the only one with a heart of gold.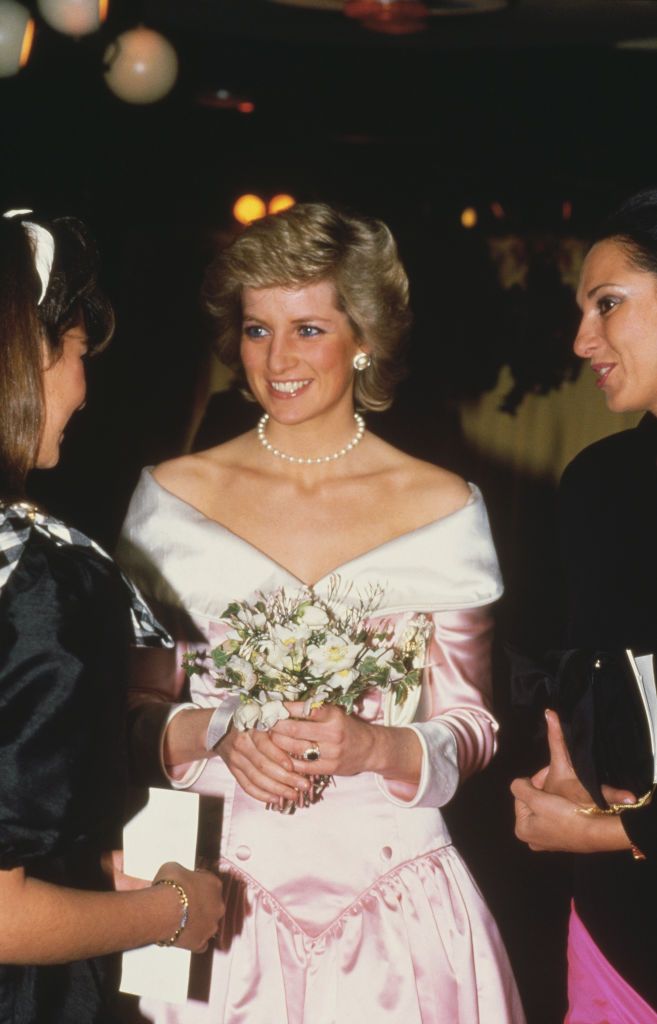 ---
Meghan Markle has been a vocal advocate of gender equality and women's rights since she first rose to fame as an actress, having penned essays calling for a change in publications like Time Magazine and Elle UK, and she shows no signs of slowing down.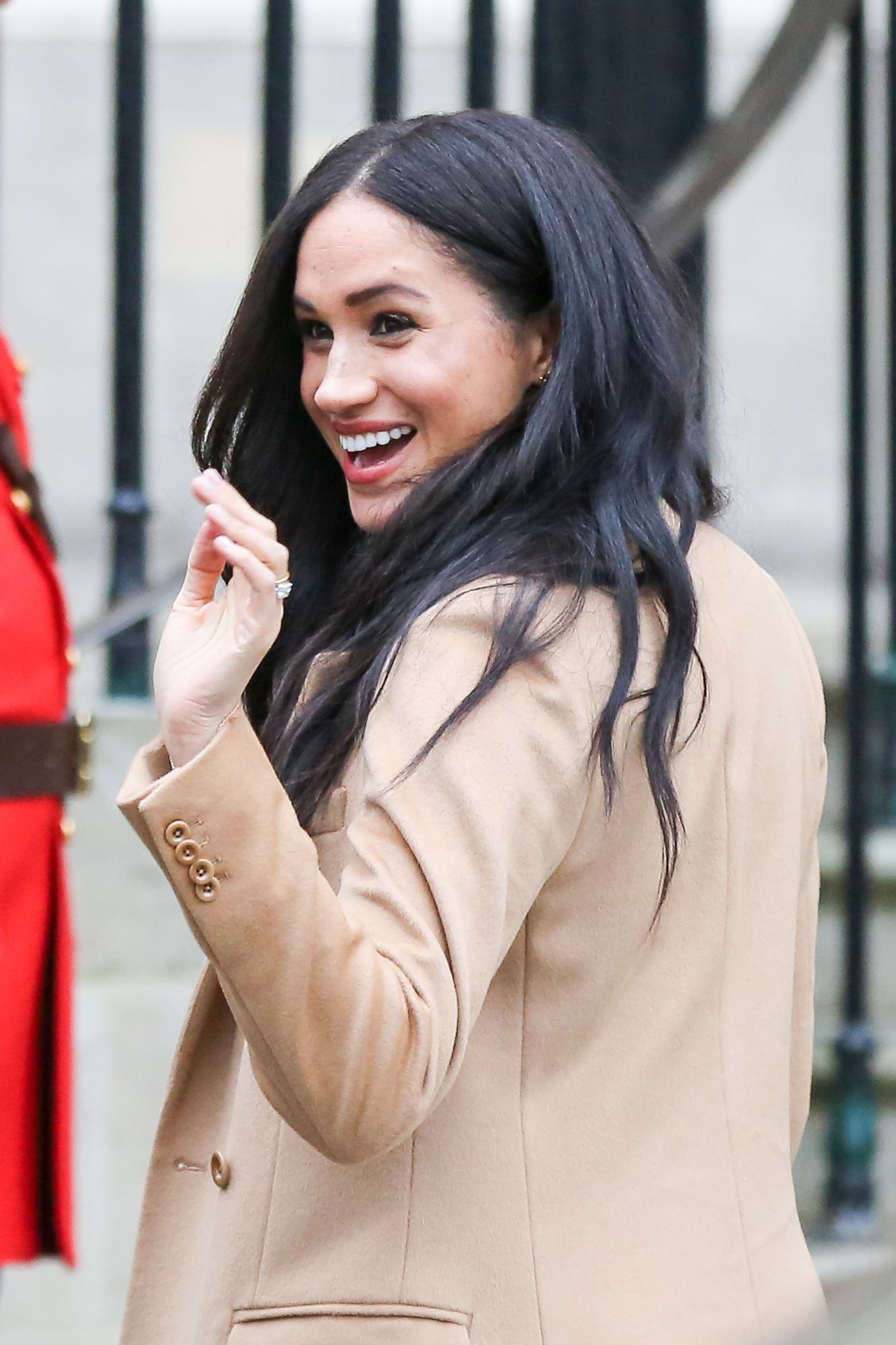 ---
Now, as the face of the UN's Women's Political Participation and Leadership Program and together with her husband Prince Harry, Markle has been instrumental in establishing the NPO, Archewell. According to Town and Country, it will "run emotional support groups, a multimedia educational empire, and even launch a wellbeing website".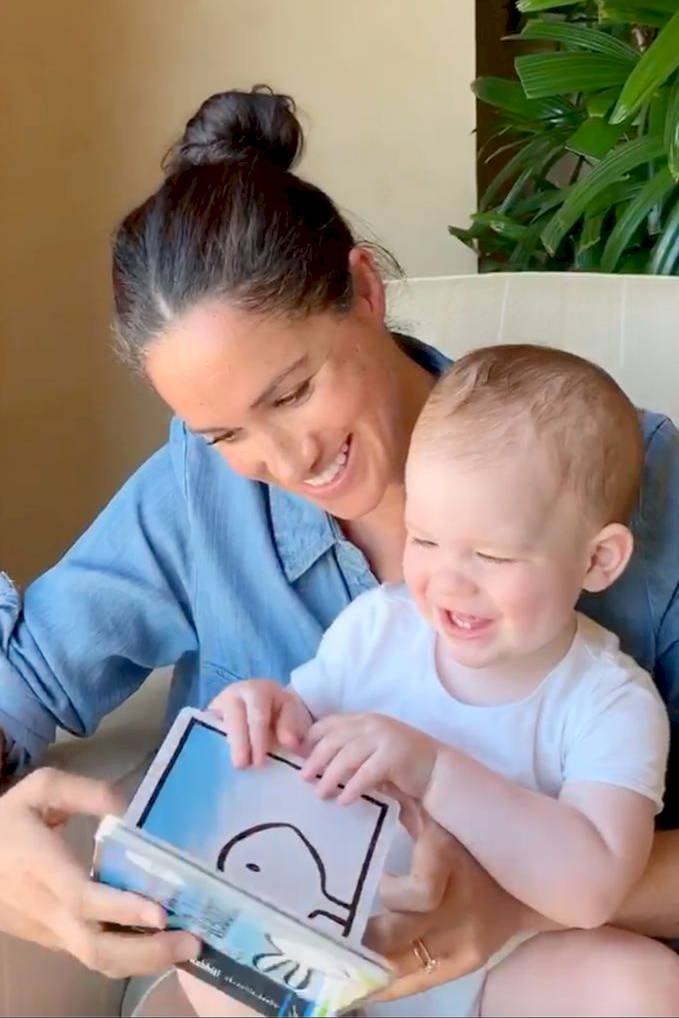 ---
Not only is the organization a nod to the couple's son, Archie, but it's a chance for them to call people to action, "To do something of meaning, to do something that matters."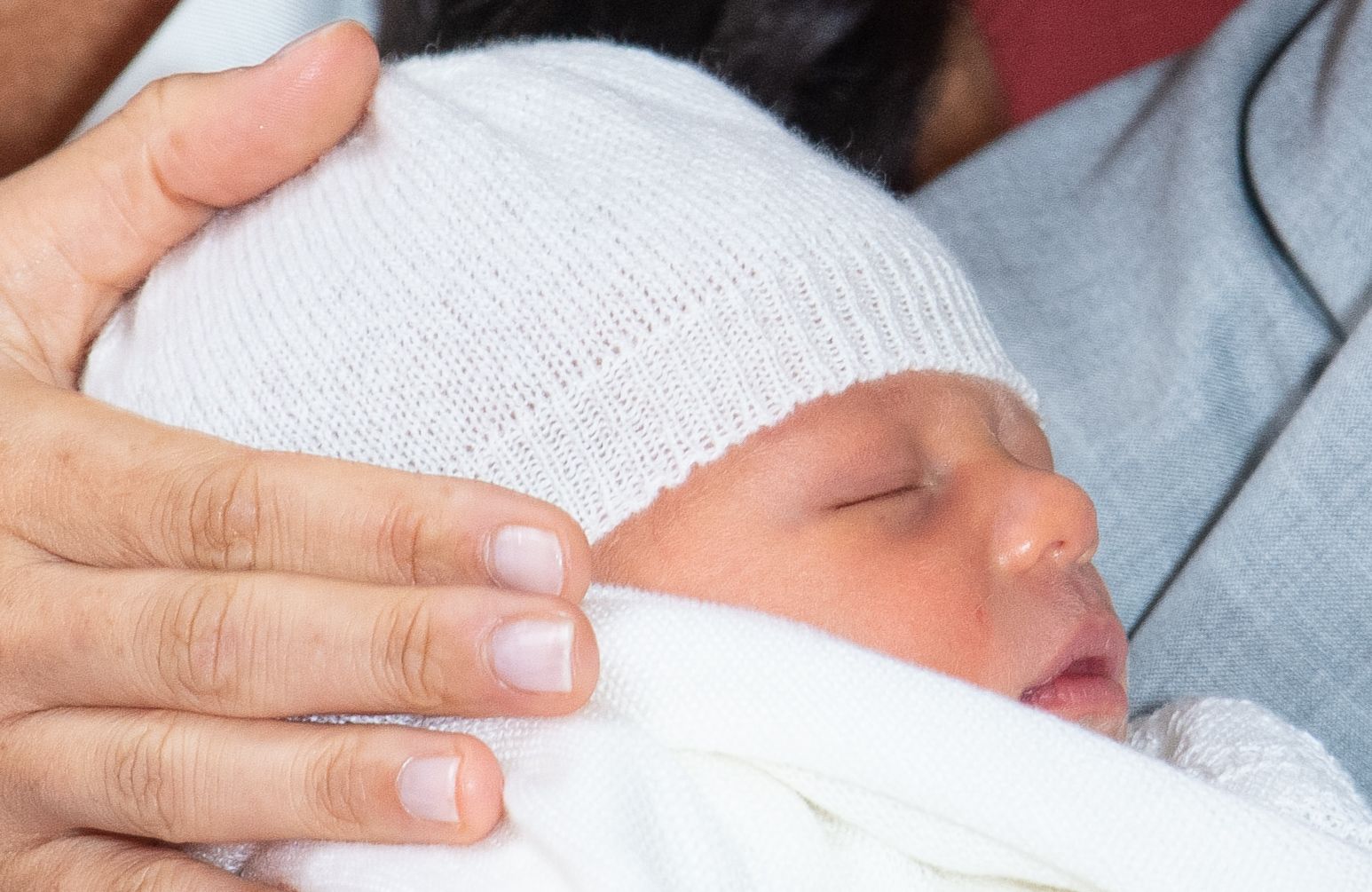 ---
FASHIONISTAS
Despite throwing caution to the wind with their rebellious fashion choices, both Markle and Princess Diana had a great love of fashion. Diana was one of the most influential fashionistas of her time, putting several lesser-known British designers on the map, and starting quite a few trends through her fashion choices.
---
But she also used fashion as a secret weapon to make the world a better place (who would have thought, right?). In 1997, just two months before she passed away, the princess auctioned 79 of her dresses to benefit AIDS charities, raising a phenomenal $3.25 million!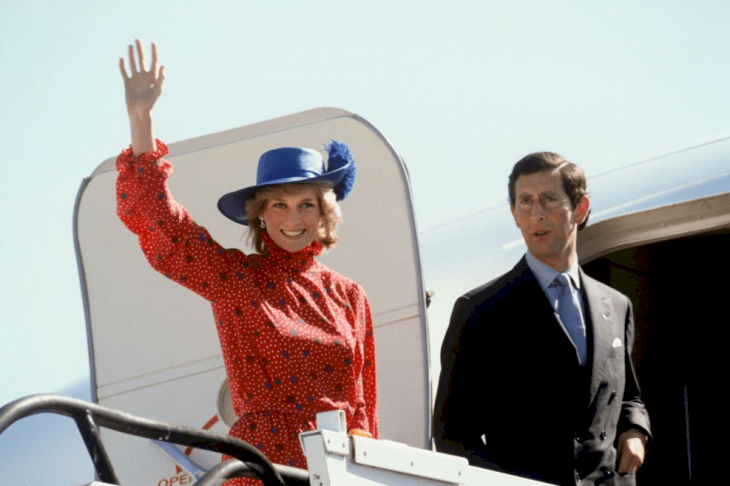 ---
In a nod to her mother-in-law and her own love of fashion, Meghan Markle has also specifically chosen to wear clothing designed by smaller Canadian fashion houses, in an effort to raise awareness and put these designers on the map. In addition, she has her own clothing line, The Meghan Markle Collection, which aims to make high fashion available at low prices.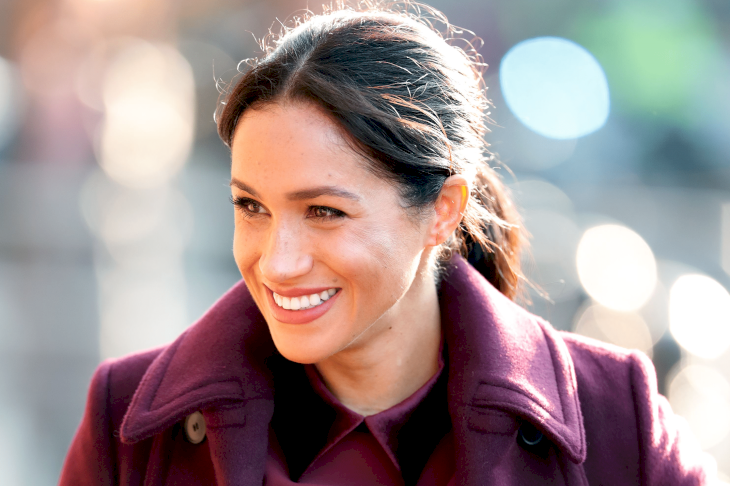 ---
In fact, every item in the collection is priced at below $100. Though that may still seem pretty steep to those of us not in the know, Glamour has reported that the proceeds from the collection go to Markle's charity – Smart Works – which seeks to boost the confidence and wardrobe of women seeking employment in the UK. Now that's shopping we can get behind! 
---
ALL'S FAIR IN LOVE AND WAR
Of course, when you live in the spotlight, you're bound to cast some shadows, and Princess Diana and the Duchess of Sussex are no different. You'd think that castles and crowns would be the ideal life, but the dark side of royal life is a scary place.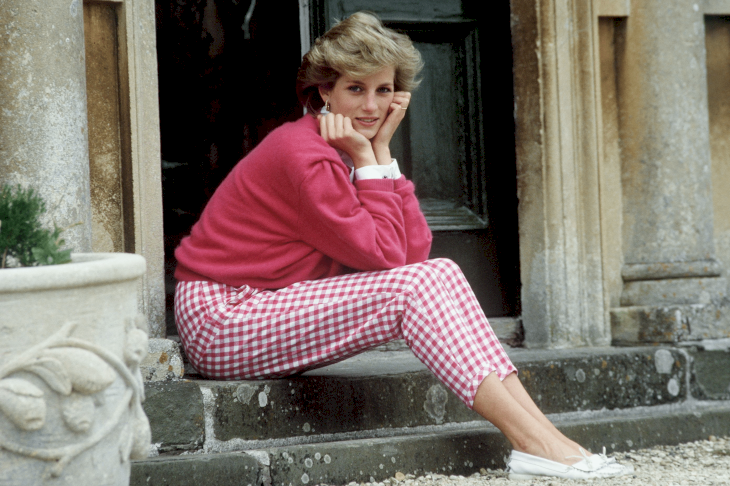 ---
Both women have a sad history of being dragged through the mud by the media – from their appearances to their relationships, it seems that no aspect of their lives can avoid media scrutiny. If that's not bad enough, they also share a rocky history with the Queen.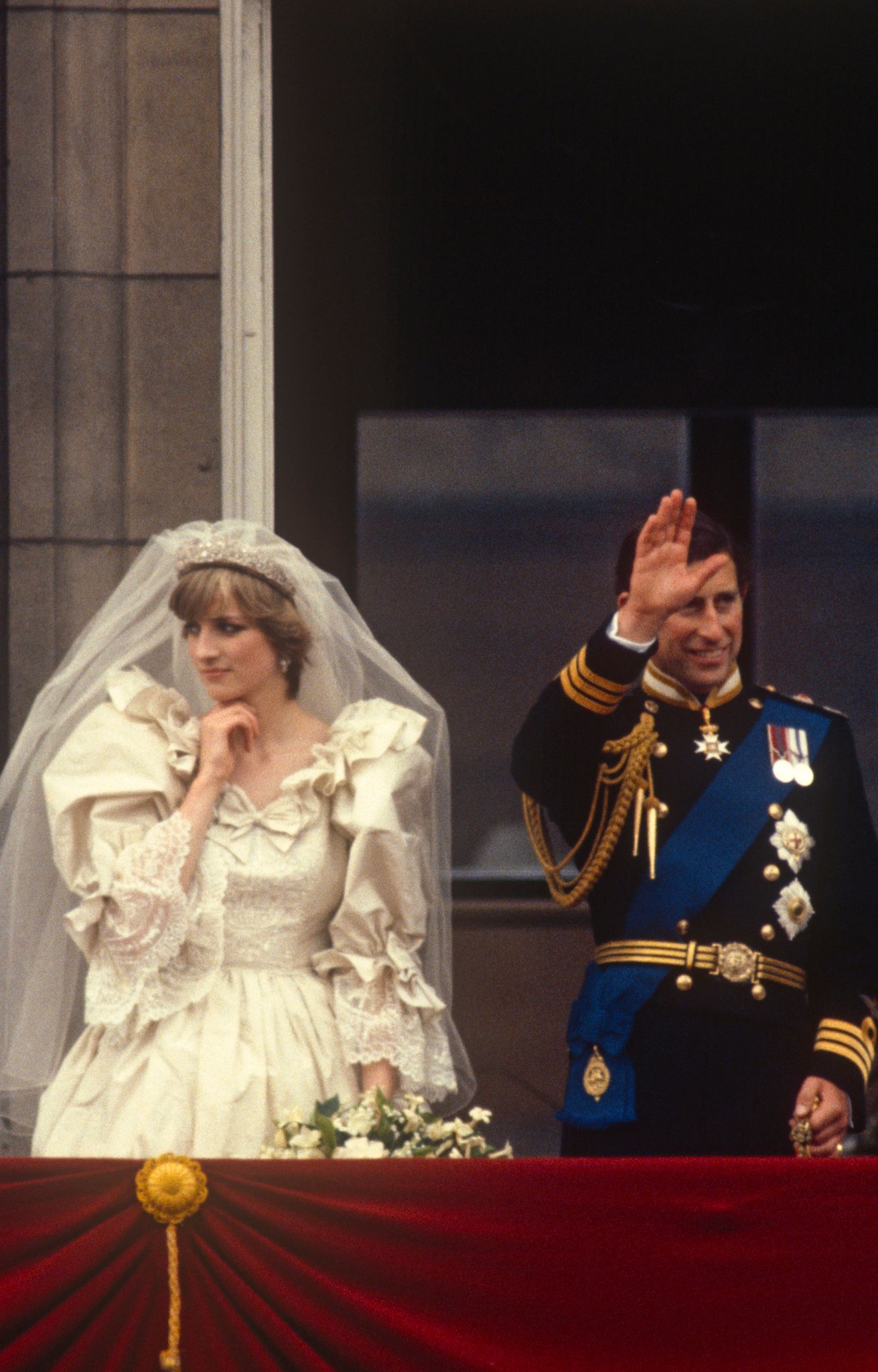 ---
Diana revealed to Andrew Morgan that she always felt like an outsider to the royal family, describing events like Christmas lunch as 'terrifying and so disappointing." Years later, the Queen broke royal tradition when she invited Markle to Christmas lunch before the couple married.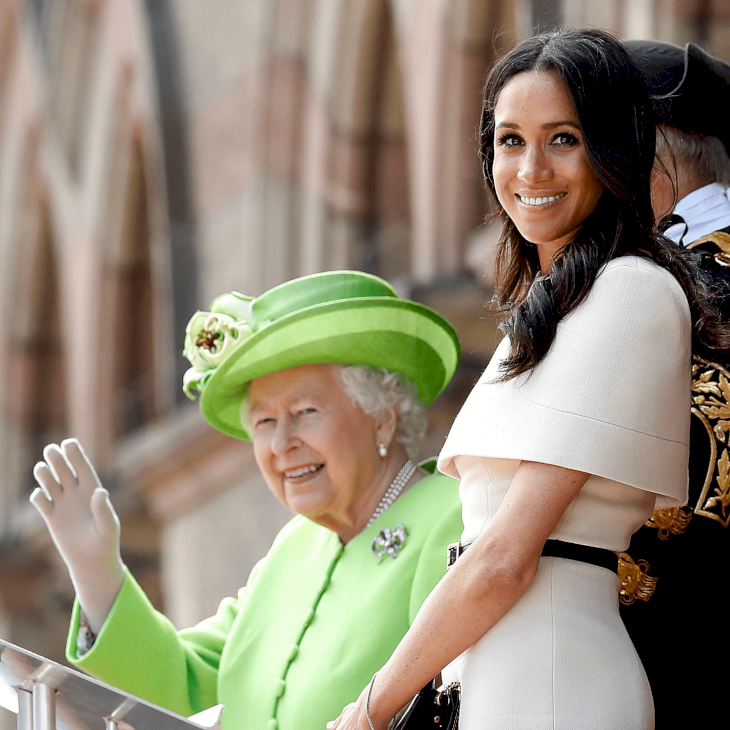 ---
While many would consider this invite a good sign when the media started their smear campaign against Markle, she claimed to have felt unprotected by the royal family - including the queen! But the shade doesn't just get sent their way, either. Both royals have been implicated in feuds with their respective sisters in law.
---
Diana was featured in endless headlines claiming a supposed feud with Sarah Fergusson, while Markle has featured in her own apparent war with Kate Middleton if the media is to be believed (and, you know, it rarely is). Diana's treatment by the media was so negative that her brother, the Earl of Spencer, addressed this and called out the royal family during the eulogy at his sister's funeral.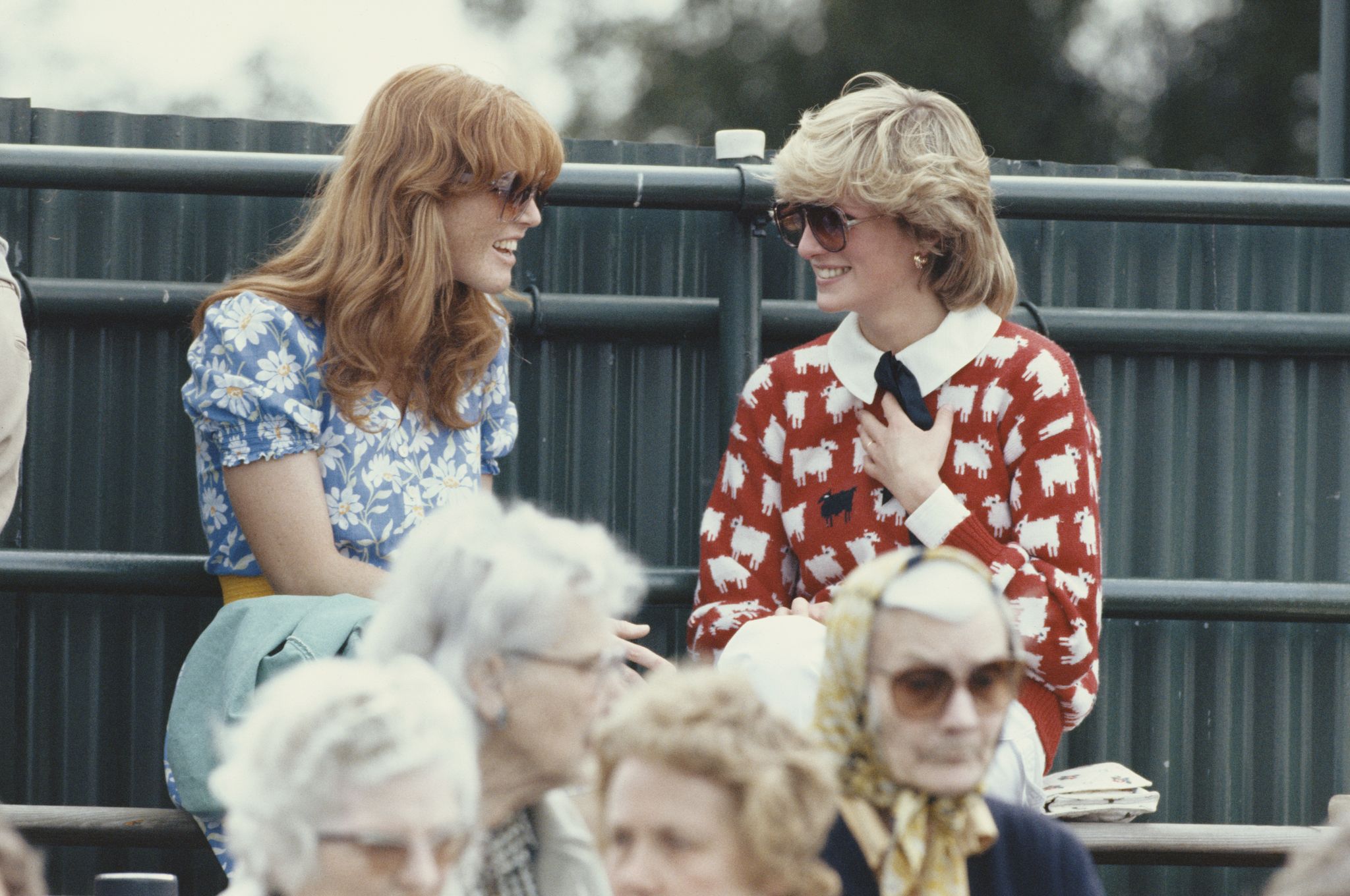 ---
So it comes as no surprise that Prince Harry has been pretty vocal about the way his wife has been handled by the press and followed in his uncle's footsteps to release a statement condemning the treatment his wife has been subjected to. In an ITV documentary about Harry and Meghan, the Prince explained that the media's less-than-flattering coverage of his wife was history repeating itself, explaining,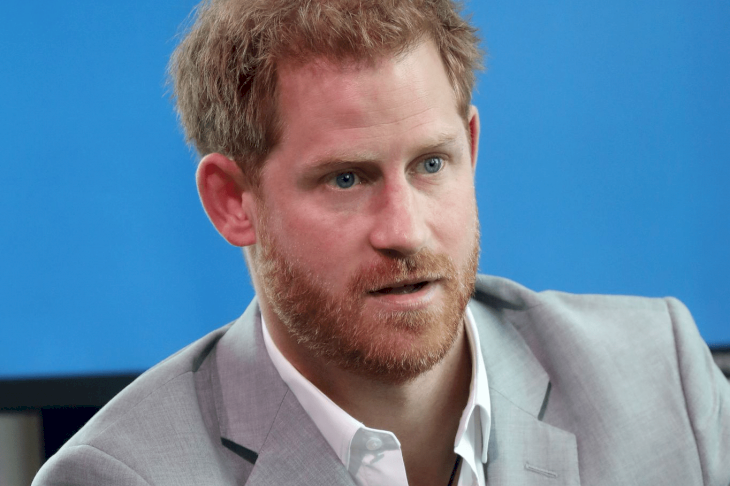 ---

"I think being part of this family, in this role, in this job, every single time I see a camera, every single time I hear a click, every single time I see a flash, it takes me straight back…. I lost my mother and now I watch my wife falling victim to the same powerful forces."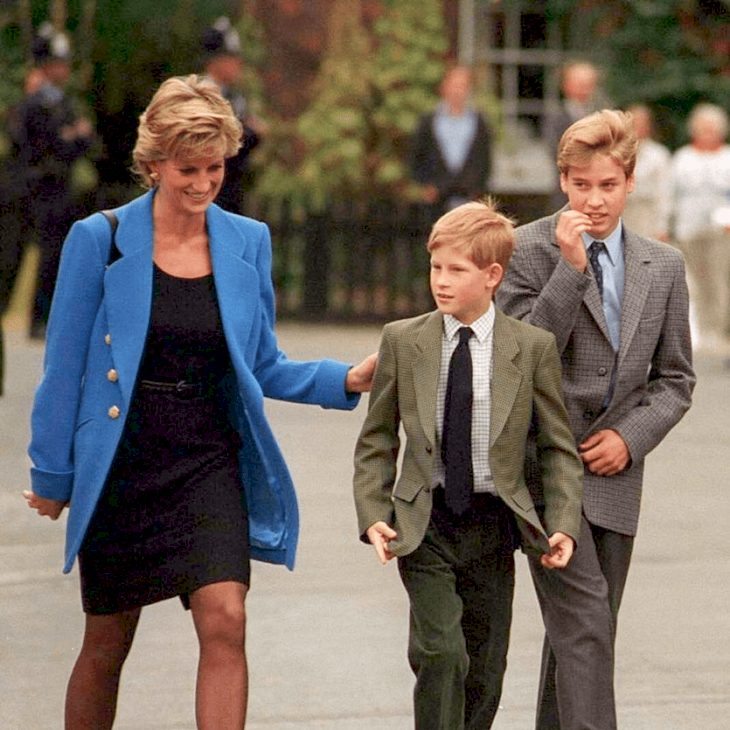 ---
At least with her husband's support, Meghan will hopefully stand a pretty good chance of escaping relatively unscathed from the media bloodbath.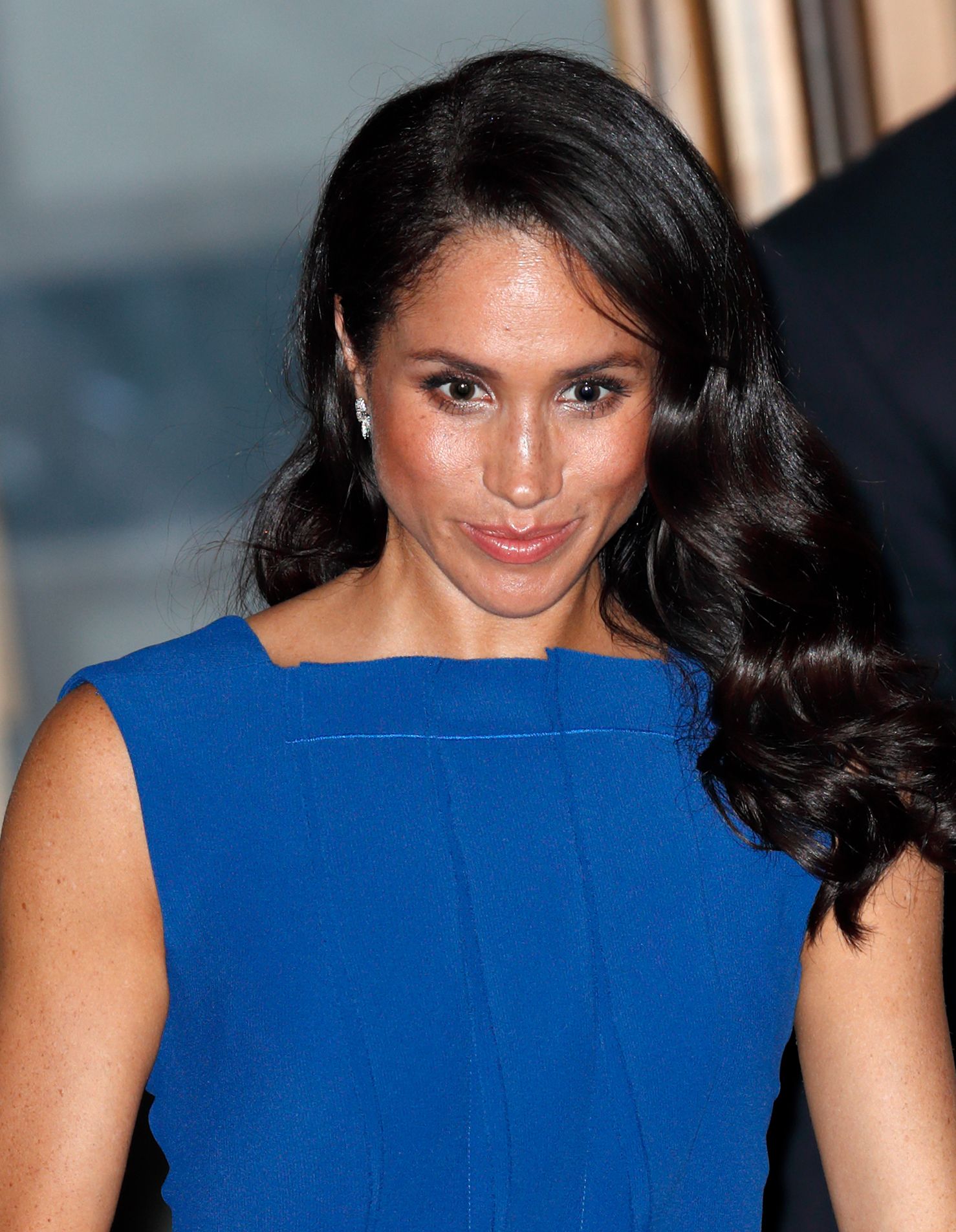 ---
HISTORY REPEATING ITSELF
Largely as a result of the harsh treatment Markle has faced in the popular media, and without the expressed support of the rest of the royal family, Meghan and Prince Harry made the decision to step down as senior members of the Royal Family, and subsequently leave the United Kingdom.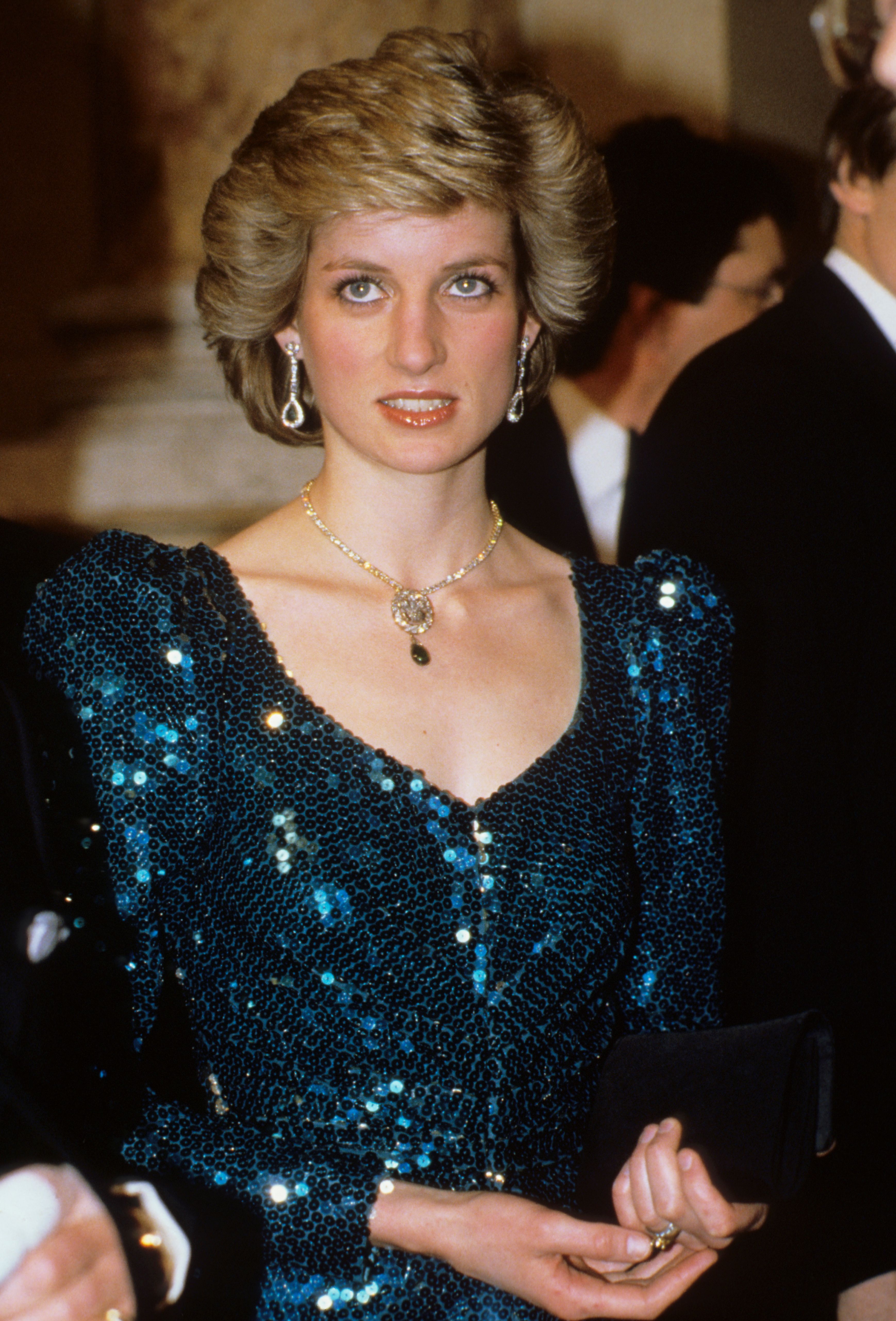 ---
The decision is a historical first, and has been the focal point of much of this year's Royal news, but it's not actually the first time the royal family has seen a schism within its line. You guessed it – Diana made a similar decision after her split from Prince Charles, albeit on a smaller scale.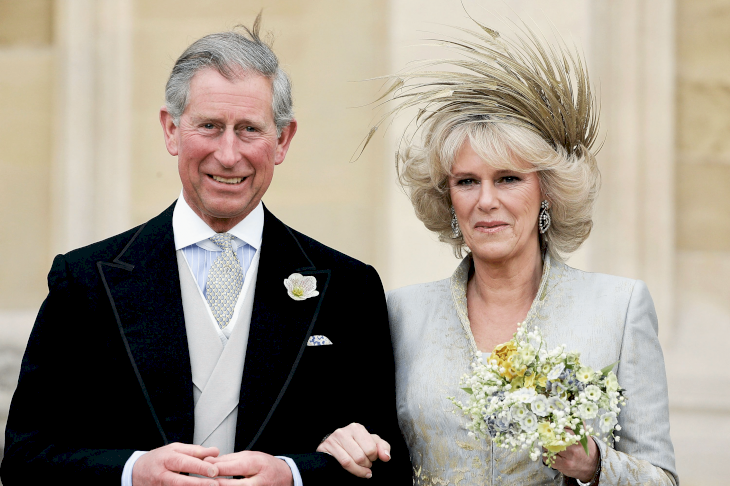 ---
According to journalist and royal author, Penny Junor, Diana ceased working with 50 of her charities (which amounts to half of the 100 charities to which she contributed) without telling anyone in the royal family beforehand. After Diana's announcement, the Queen expressed her disappointment at the princess' choice but also failed to offer any public support to the princess (déjà vu, anyone?).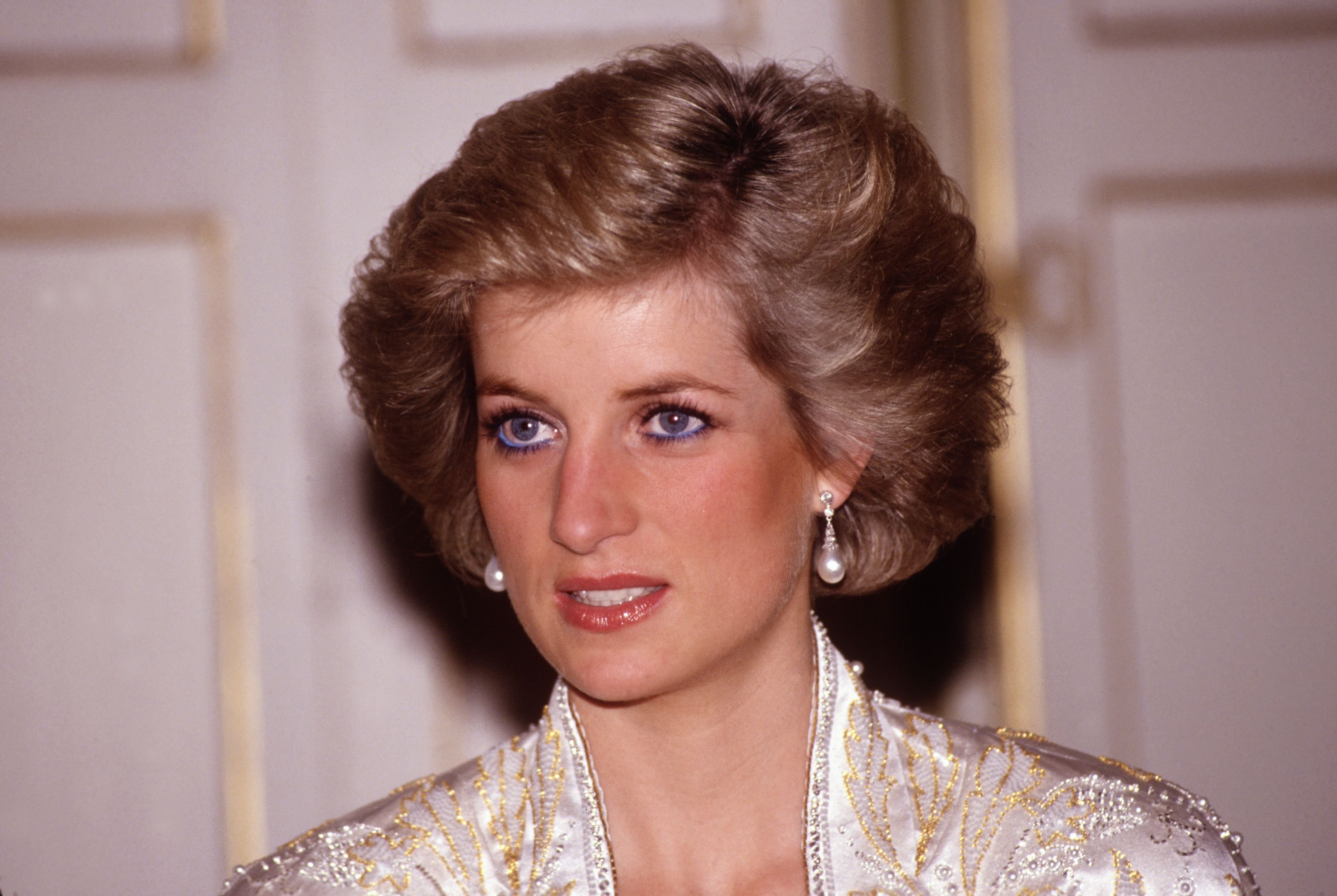 ---
TIME FOR A NEW CHAPTER
While Diana sadly never had a chance to make a drastic change in her life after her split from Prince Charles, we're pretty sure she would have gone on to amazing things and put her connection with the royal family to good use – just like Meghan Markle is doing now.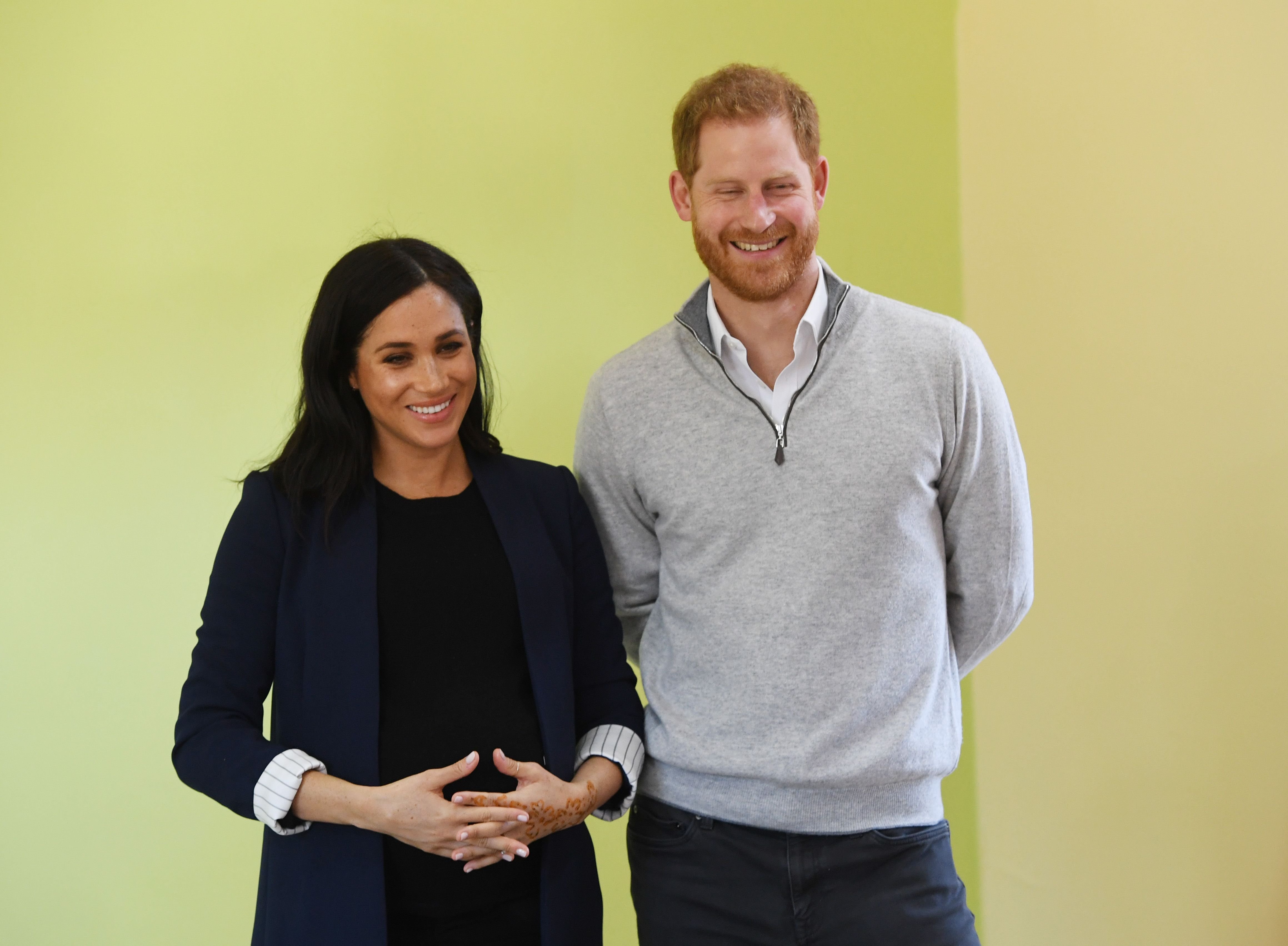 ---
The Duke and Duchess of Sussex are not only stepping down as senior members of the royal family, but they're also putting a good deal of distance between themselves and Buckingham Palace. Literally. Despite initial plans to relocate to Canada, the couple left Vancouver after a few months for sunny Los Angeles, and have been staying in California with their son Archie since the split.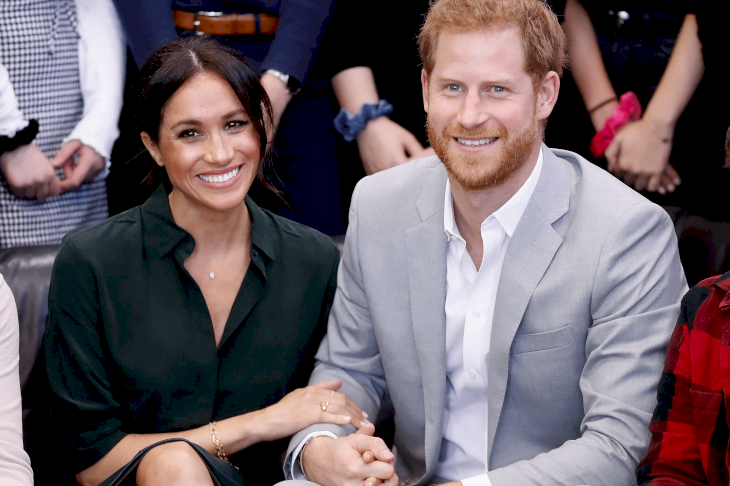 ---
The couple managed to land in the US just prior to the country locking down its borders, in order to be closer to Meghan's mom. They definitely got that one right, as they now stay just ten miles away from Archie's grandmother!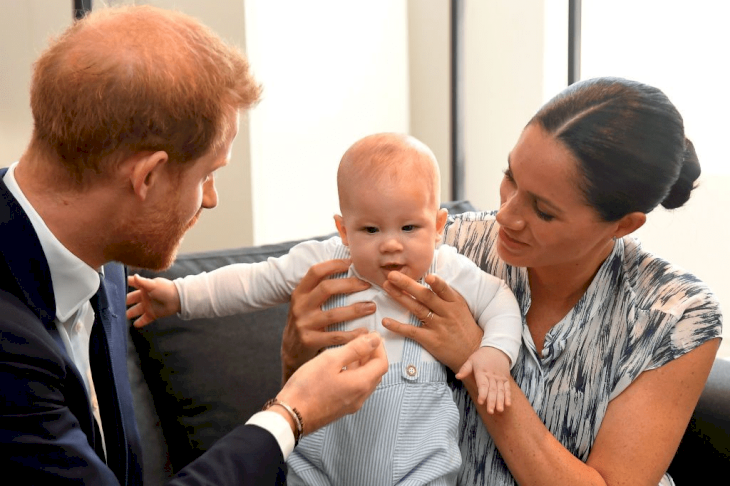 ---
Despite not yet having their own official residence in the US, the family has been staying in Tyler Perry's Beverly Hills mansion, where they celebrated baby Archie's first attempt at trying to walk, as well as his first birthday, complete with a homemade strawberries and cream cake. How very Wimbledon of them!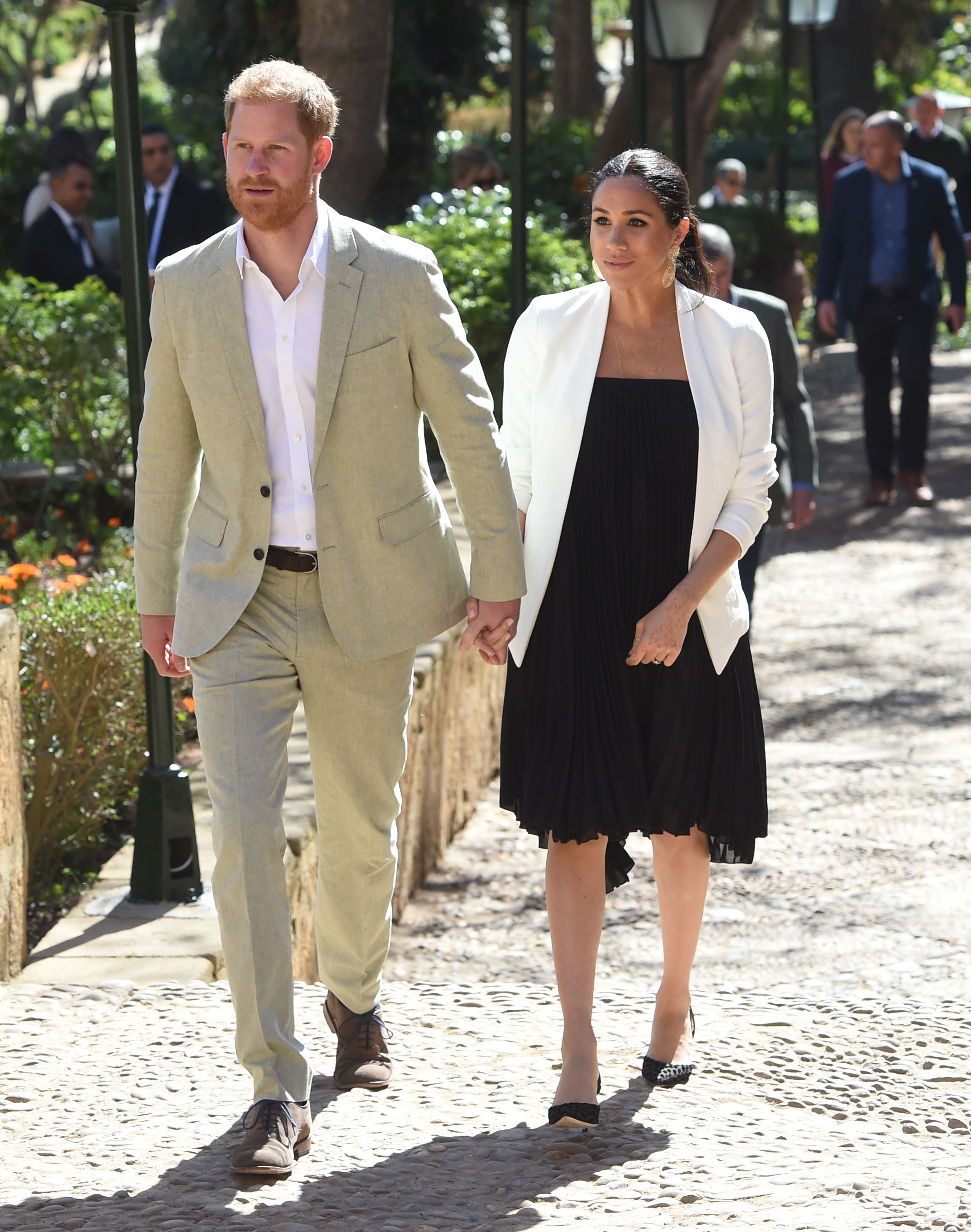 ---
A HAPPY ENDING?
So what have the couple been doing since arriving in America? Though the pandemic has put a stop to much of their outreach work, Harry and Meghan are still prioritizing charity work, and have been lending a helping hand to food charities, including LA-based Homeboy Industries.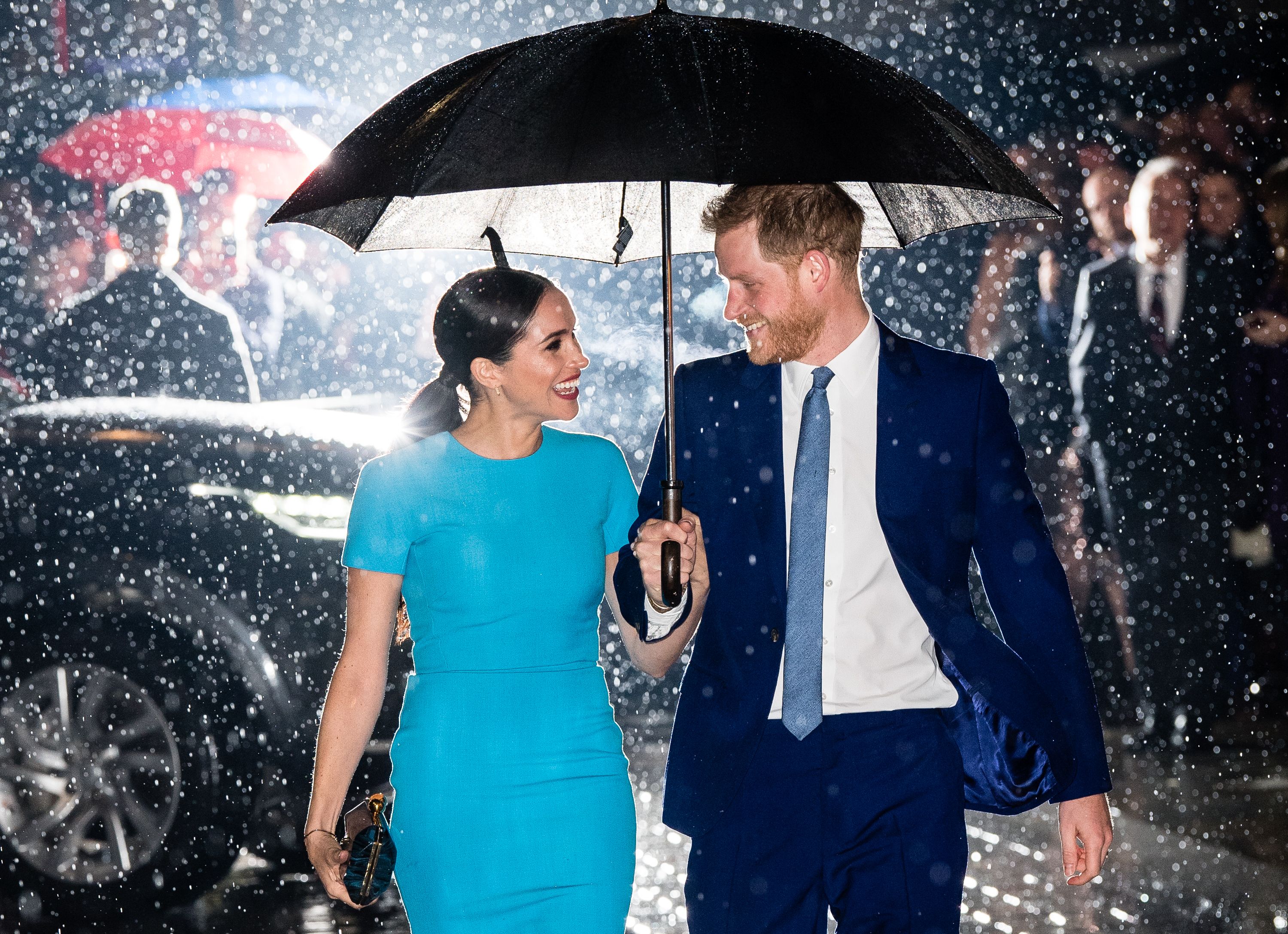 ---
This organization delivers food to those in need and focuses on reformed prisoners and gang members. They've also hand-delivered food parcels to people in need. Can you imagine answering the door in your lockdown uniform of two-day-old pajamas to see a royal at your door?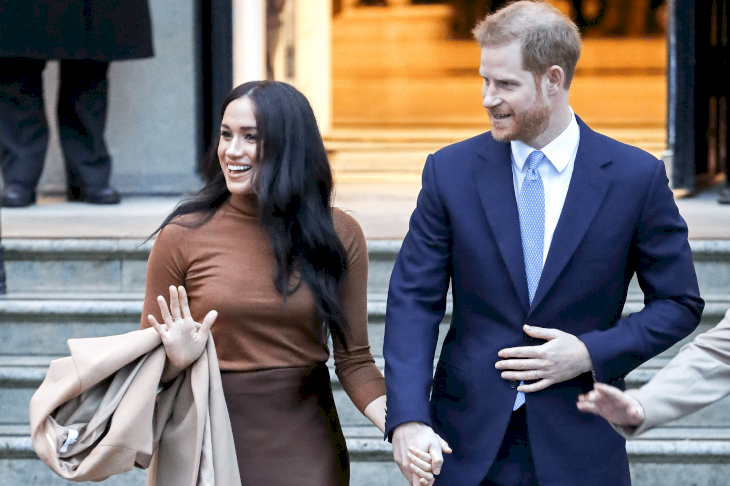 Thankfully, nor can I! While the world waits for a new normal post-pandemic, this royal couple is trying to define their own normal, and we're pretty excited to see what that'll be!