Iconic Pin Up Models Of the 50s and 60s
The pin-up girl has been a pinnacle of the '50s and '60s and is still being portrayed as such in recent times. These sultry and seductive ladies know how to catch our attention - so listen up as we present these gorgeous stunners!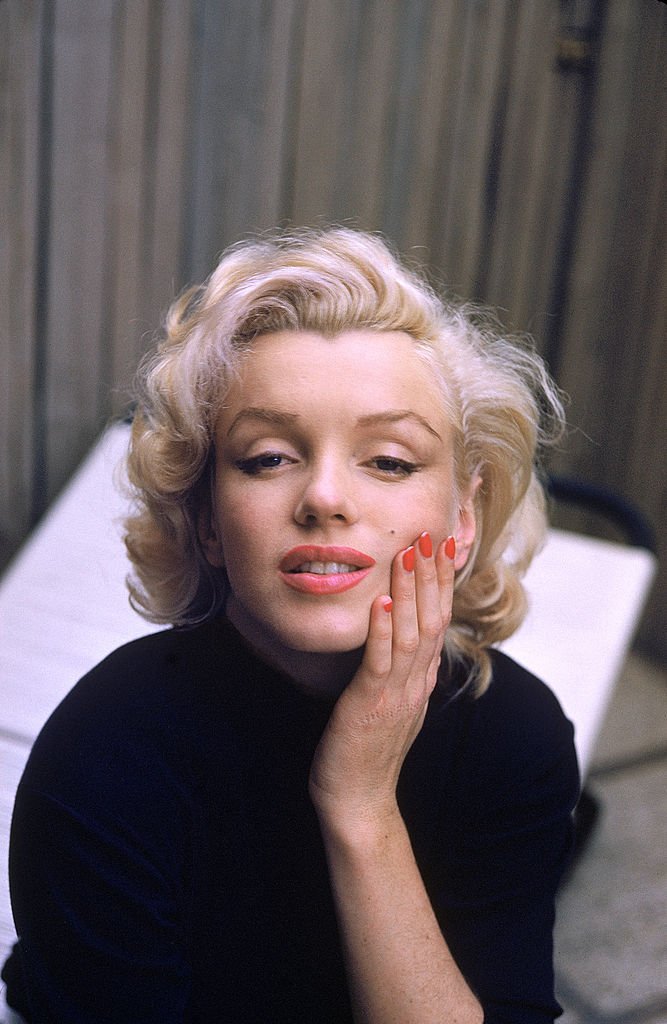 ---
CLAUDIA CARDINALE
After entering a beauty pageant in Italy, the Tunisian born Claudia Cardinale's career in acting was practically cemented.  Her beauty, sexuality, and genuine acting talent quickly got the eye of Italian producers. She became an international star thanks to Spaghetti Westerns legendary director, Sergio Leone's Once Upon a Time in the West.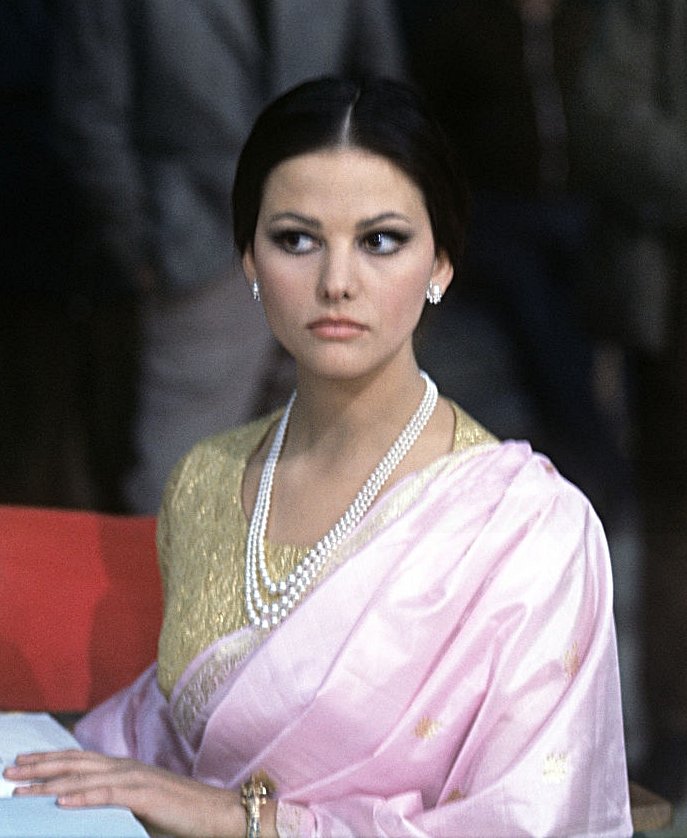 ---
URSULA ANDRESS
Is it a surprise to see a Bond Girl on this list? Nope. Ursula Andress is the definition of classic beauty. She played the femme fatal in not one, but two bond flicks namely "Dr. No", wherein she had that iconic bikini scene and "Casino Royale". The actress also played the greek goddess Aphrodite in "Clash of the Titans" cementing her place as one of Hollywood's top beauties.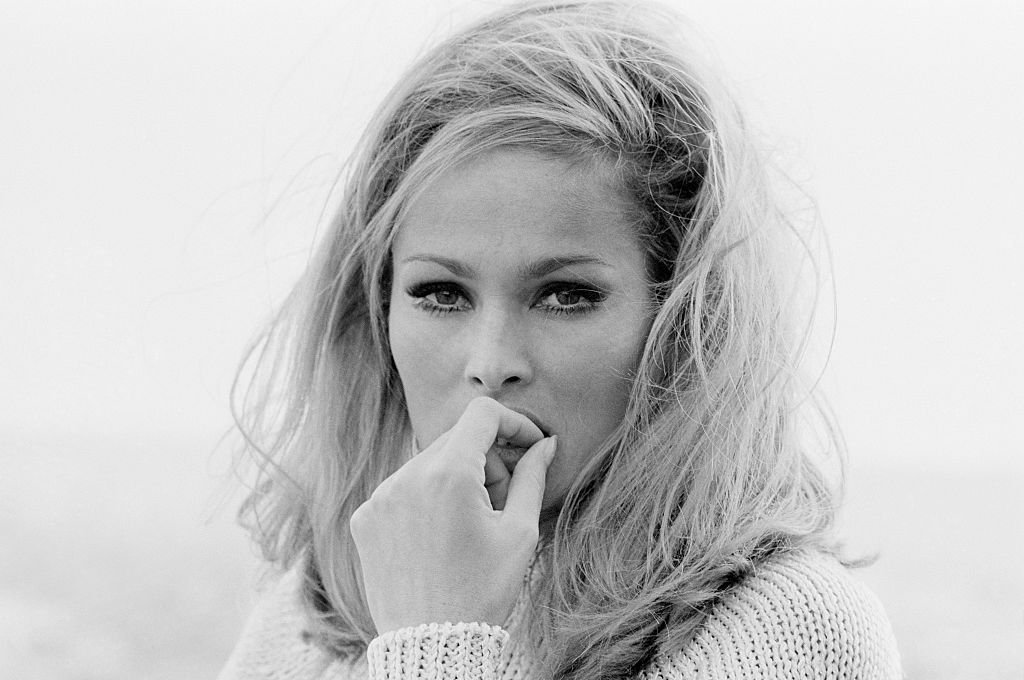 ---
RAQUEL WELCH
Marilyn Monroe's untimely death left a hole in the pin-up girl world. The top spot in the list of pin-up girls was vacant, and only Raquel Welch would be able to take it. Bursting into pin-up girl history, the actresses role in One Million Years B.C., where she sports nothing but a doe-skin bikini became the best selling poster of that year.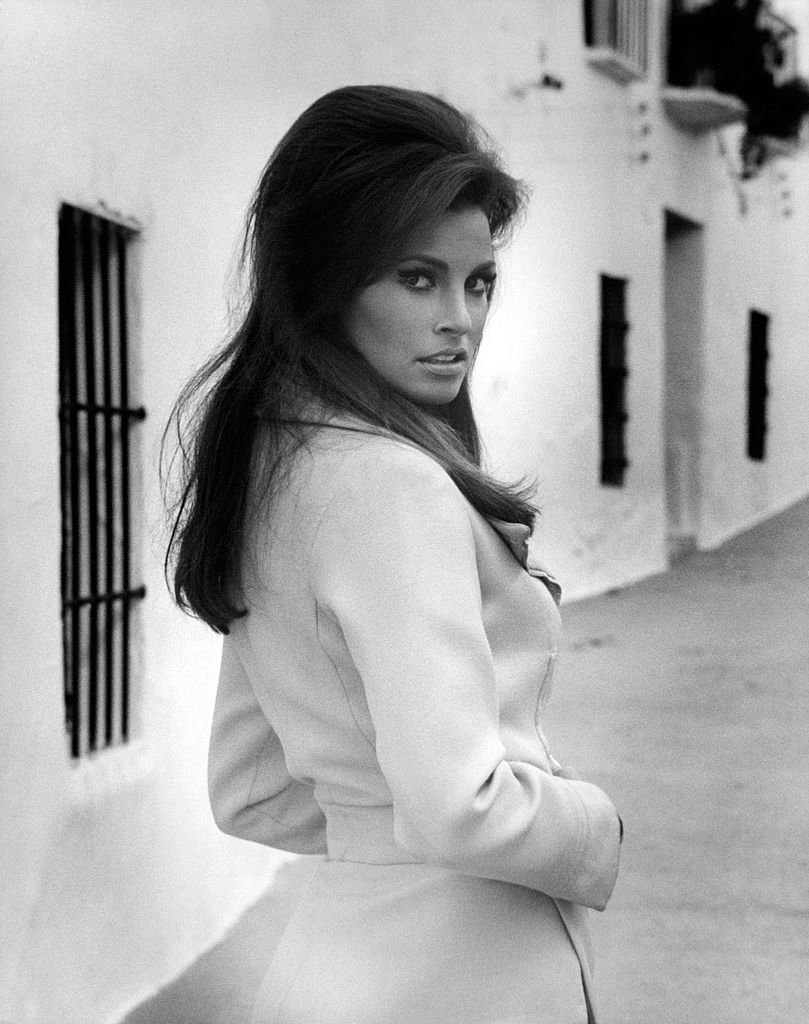 ---
SHARON TATE
Who doesn't know the story of Sharon Tate these days? Although Quentin Tarantino's Once Upon a Time in Hollywood tried to rewrite it to end happier, today we're only left with the memories and dreams of what could have been. Hailed as one of Hollywood's most beautiful of all time, Tate was starting to make a name for herself as the next sex symbol with Valley of the Dolls and the Wrecking Crew before her untimely death.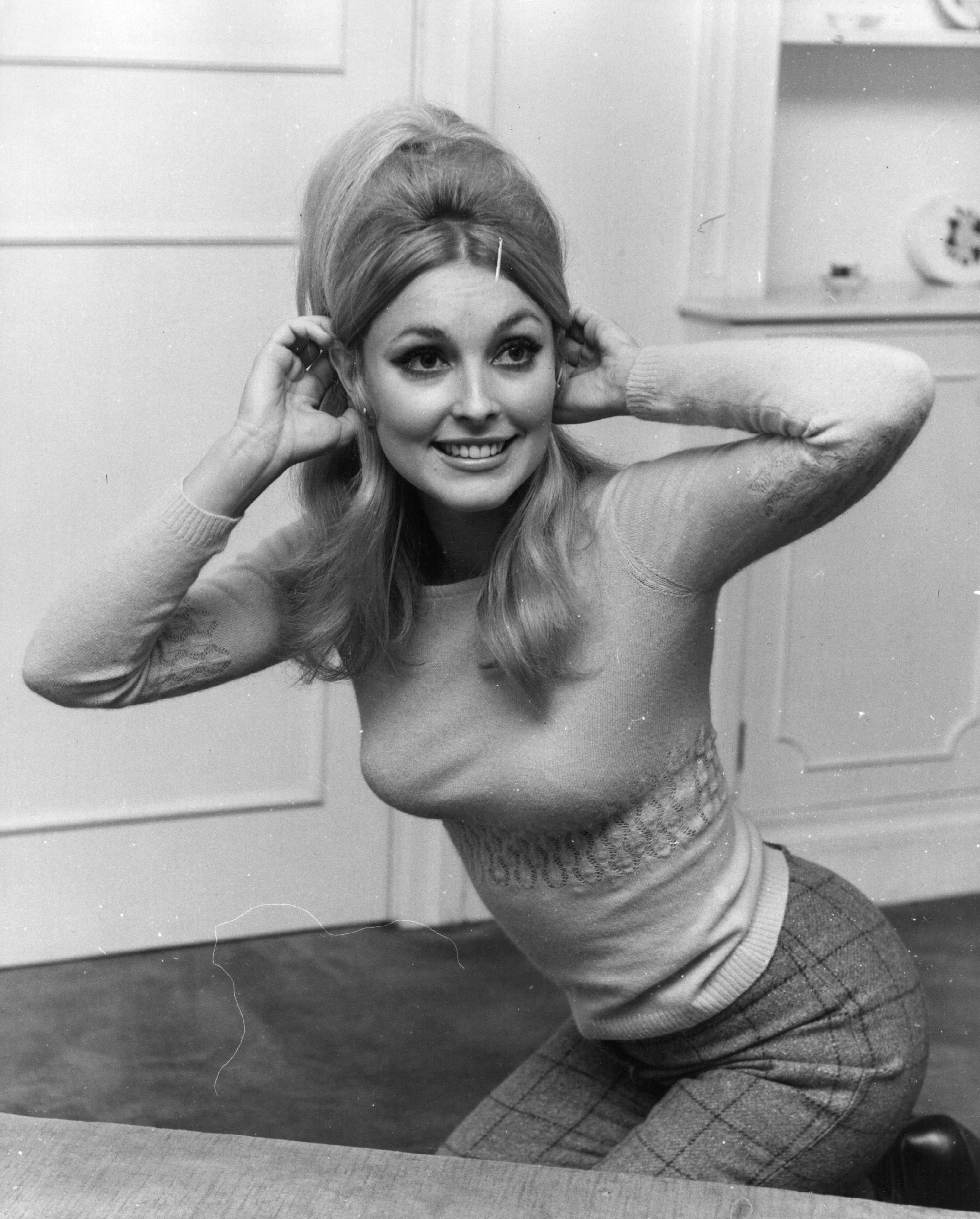 ---
ANITA EKBERG
After earning the title of Miss Sweden in 1950, Anita Ekberg earned a modeling contract in the US that eventually became a film contract with Howard Hughes' RKO then Universal. After a few years in Hollywood, she began an international film career in Italy and around Europe, making her an international star.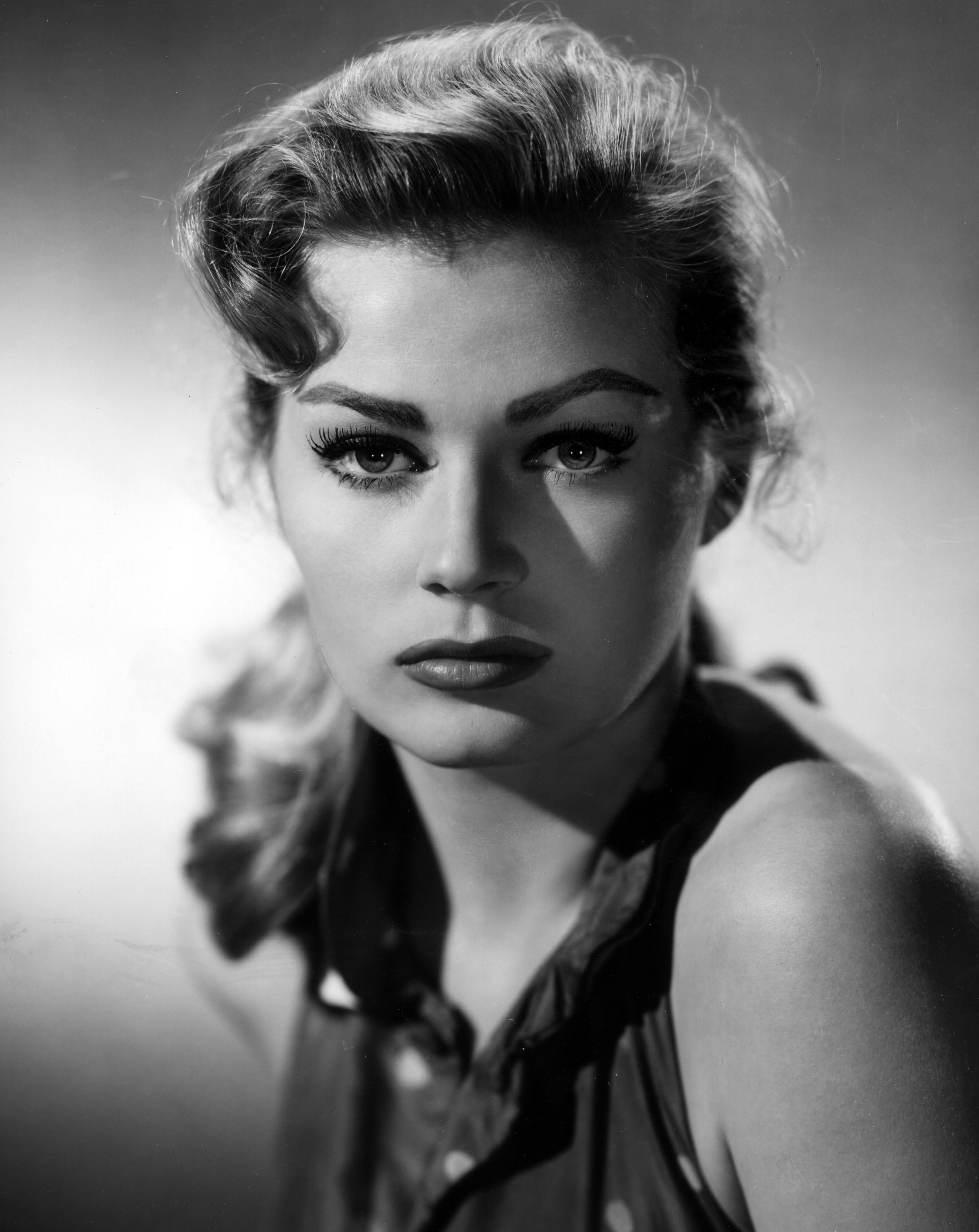 ---
ELKE SOMMER
With her trademark pouty lips and high cheekbones, Elke Sommer was one of Hollywood's most famous pin-up girls who had come from Europe. She starred in Italian and German films before becoming a successful actress in Hollywood thanks to films like The Victors and The Prize.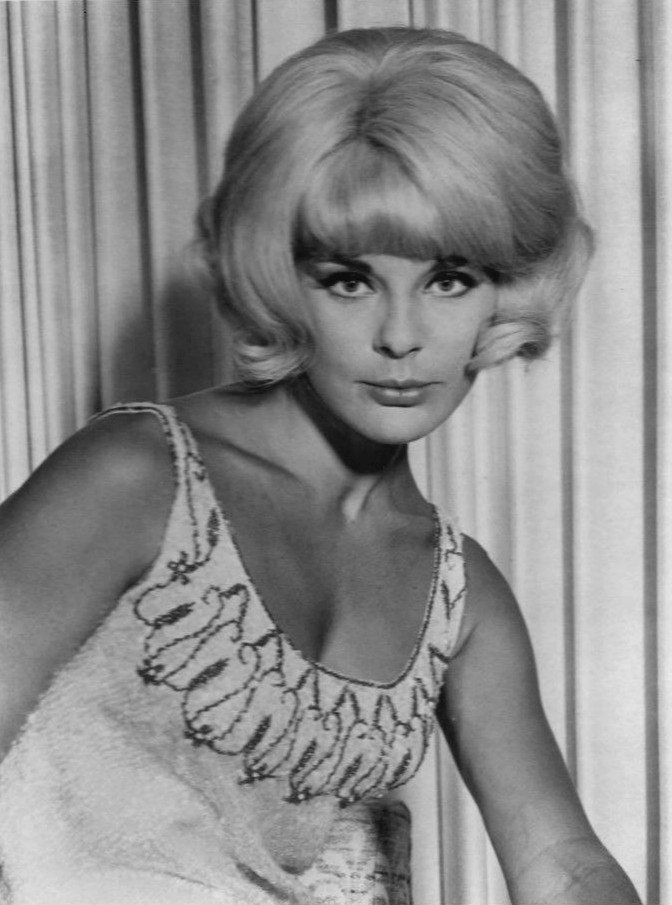 ---
ELIZABETH MONTGOMERY
Elizabeth Montgomery became a household name when she landed the role of the witch turned American housewive Samantha Stephens on Bewitched. Besides being everyman's magical dream wife, Montgomery also took on the role of Lizzie Borden in 1975. But let's be honest, no-one can twitch their nose as captivatingly as she did.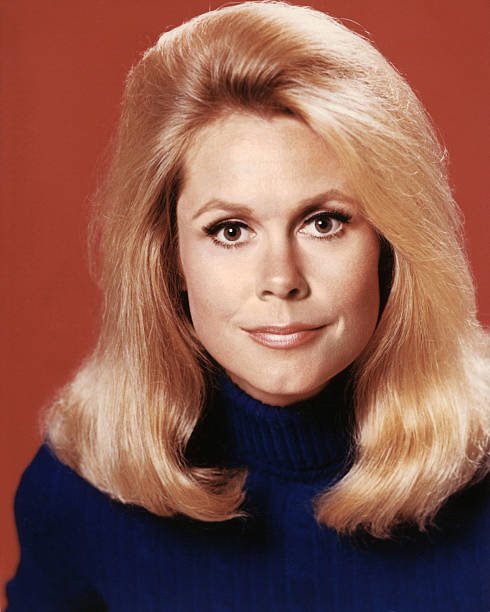 ---
YVONNE DE CARLO
Taking us further down in history is the dark-haired beauty, Yvonne De Carlo. This Canadian-American actress, singer, and dancer was one Hollywoods leading ladies in the 1940s and 1950s. She's best known for her work as Sephora in "The Ten Commandments" and as Lily Munster in the originals "The Munsters" series.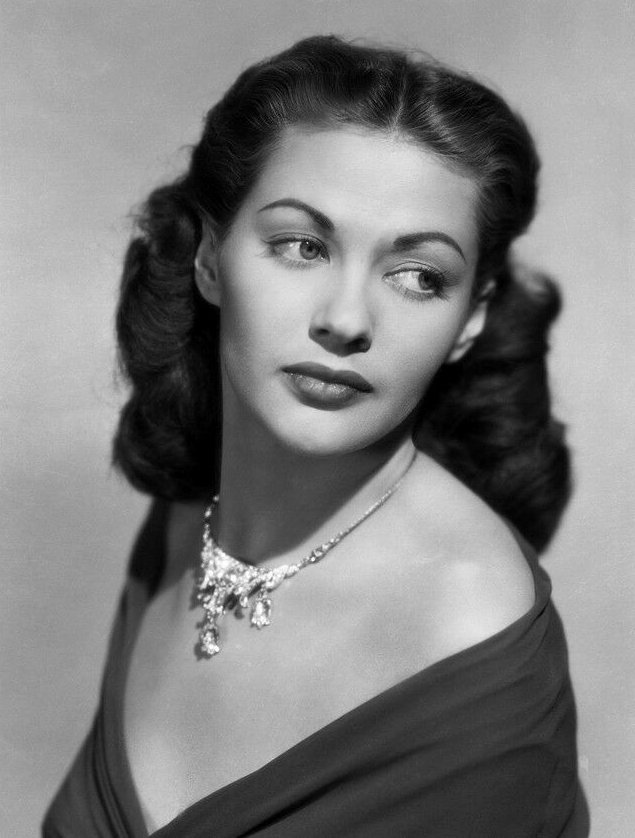 ---
JANE FONDA
To say that Jane Fonda was destined for stardom is an understatement. Daughter of western movie star and overall film legend, Henry Fond, Jane was always meant for Hollywood. Before she started turning in Oscar-worthy performances in the 70s, Jane was one of the premier young beauties of Hollywood.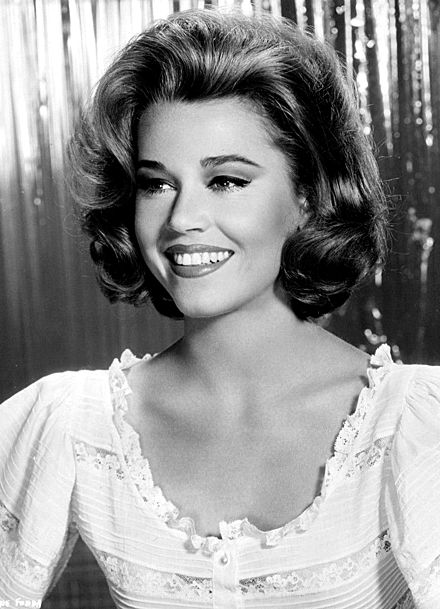 ---
MARILYN MONROE
I think the name speaks for itself. Marilyn is one big hot icon for generations and maybe is considered the most famous pin-up girl! She is best known for her hour-glass figure and lustrous voice and considered one of the most beautiful women in the world!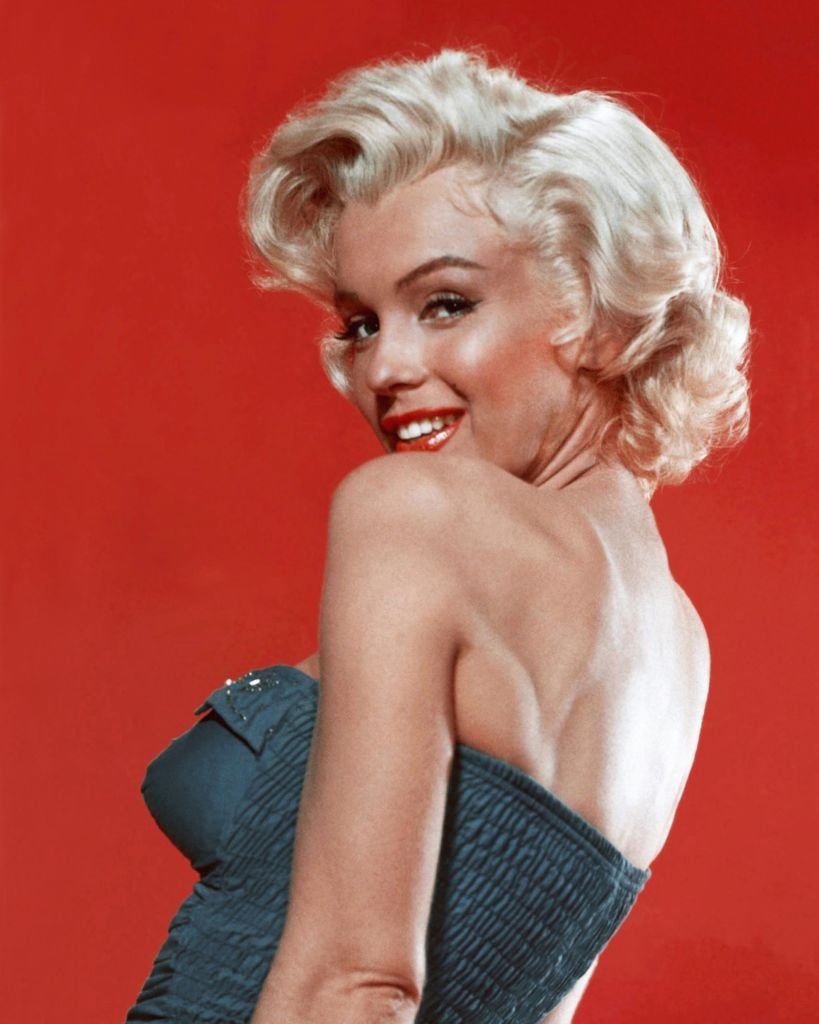 ---
JANET LEIGH
Not only was Janet Leigh one of Hollywood's biggest names in the film back in the pin-up girl days, but she was also one the best-known scream queens of her time. She will forever be remembered for her role in Alfred Hitchcock's classic horror, Psycho, but she was also in films like Little Women and Angels in the Outfield.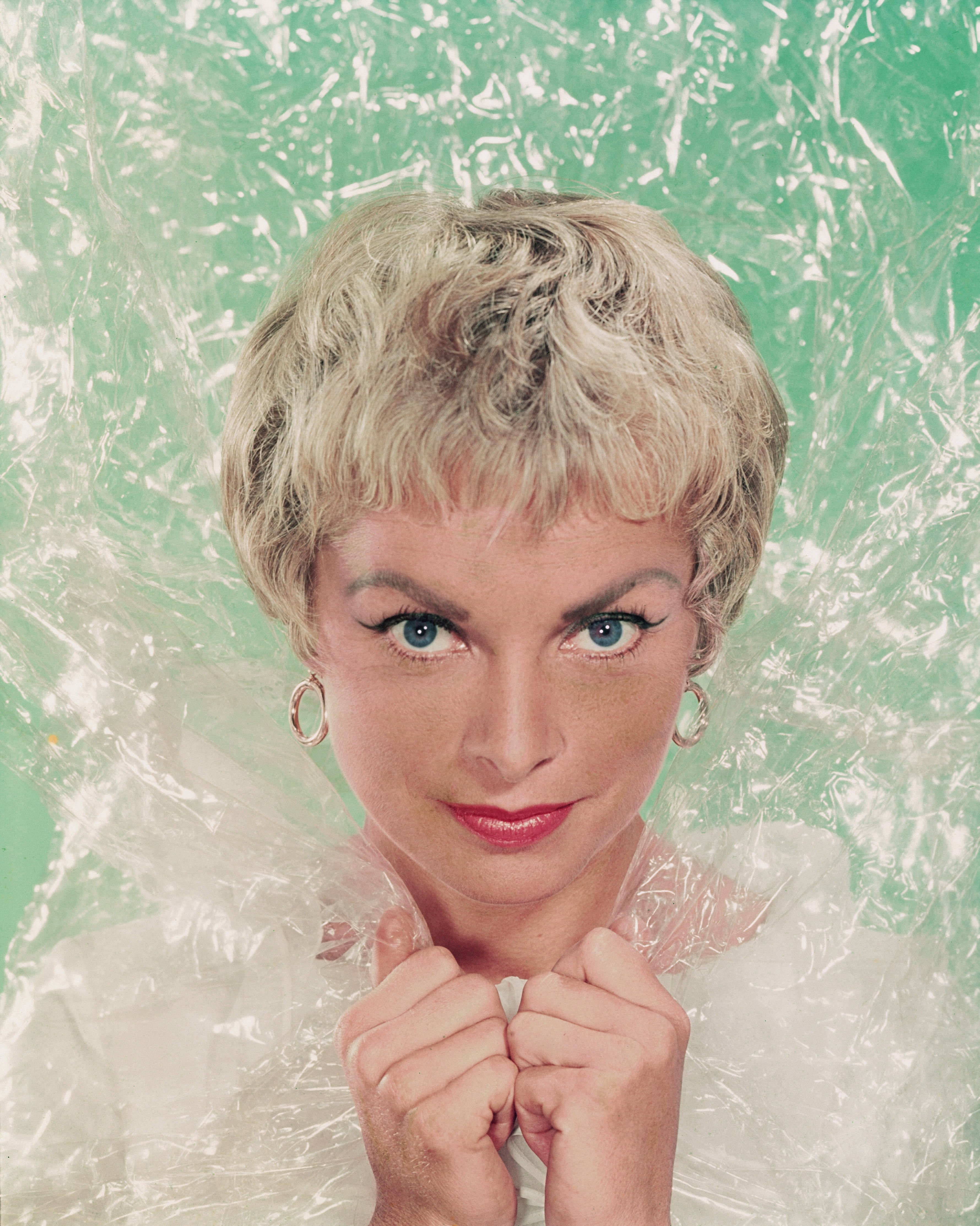 ---
AVA GARDNER
MGM signed her as an actress in 1941 where she appeared in The Killers (1946). This woman became popular for her femme fatale roles in the movies where she seduces men into her trap, more like a maneater, I could say. She also married a famous singer, Frank Sinatra.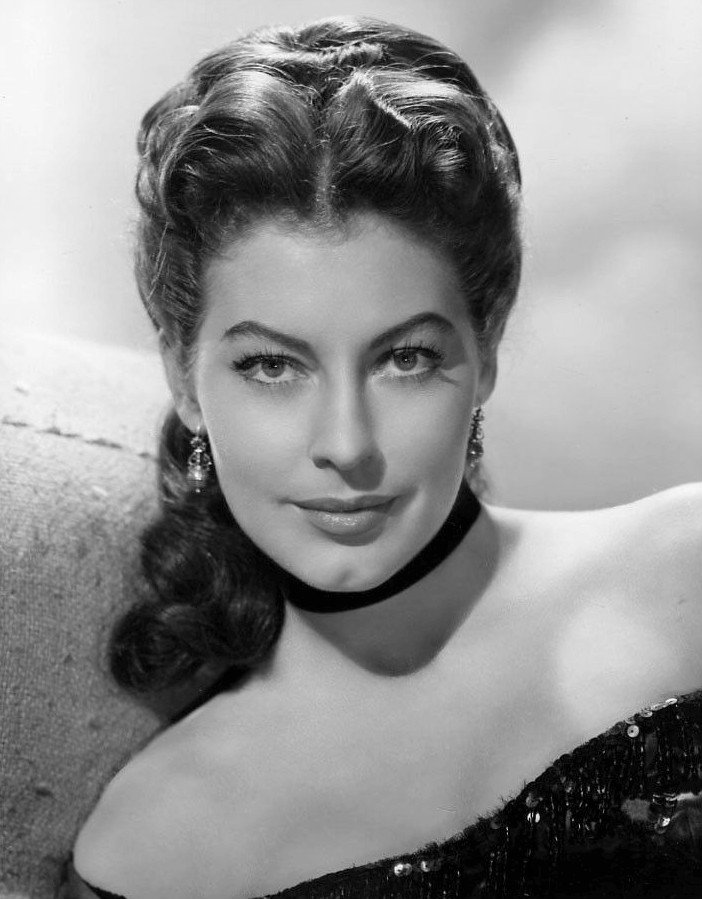 ---
SOPHIA LOREN
Her cat-like green eyes are hard to miss! This award-winning actress has been busy with her movies and tv shows. She won an Oscar for Best Actress-Leading role in La ciociara as well as the Best Foreign Actress award in the BAFTA Film Awards (1962).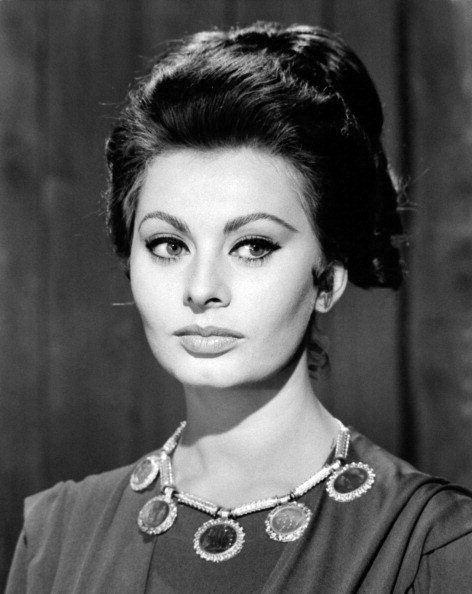 ---
BRIGITTE BARDOT
This platinum blondie started out as a model for a magazine, Elle. Afterward, she starred in her first American film with Kirk Douglas, Act of Love (1953). She is also known as Empire magazine as one of the 100 Sexiest Stars in film history! What a hot momma!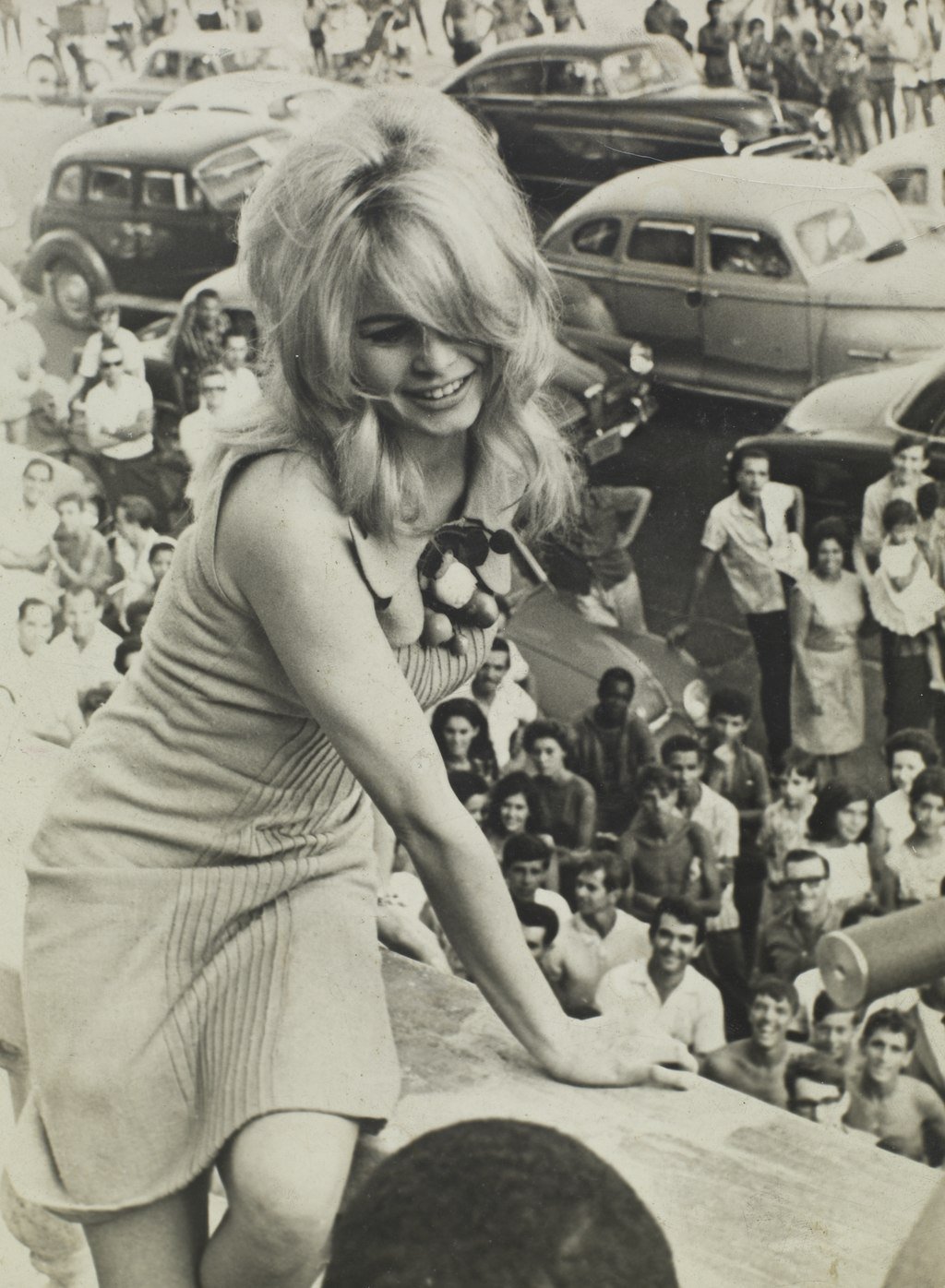 ---
MARA CORDAY
This Santa Monica local was a former chorus girl in the Earl Carroll Theater in Hollywood. She then met her soon to be good friend Clint Eastwood where they co-starred in the movie Tarantula (1955). We also see this duo in Pink Cadillac and The Rookie.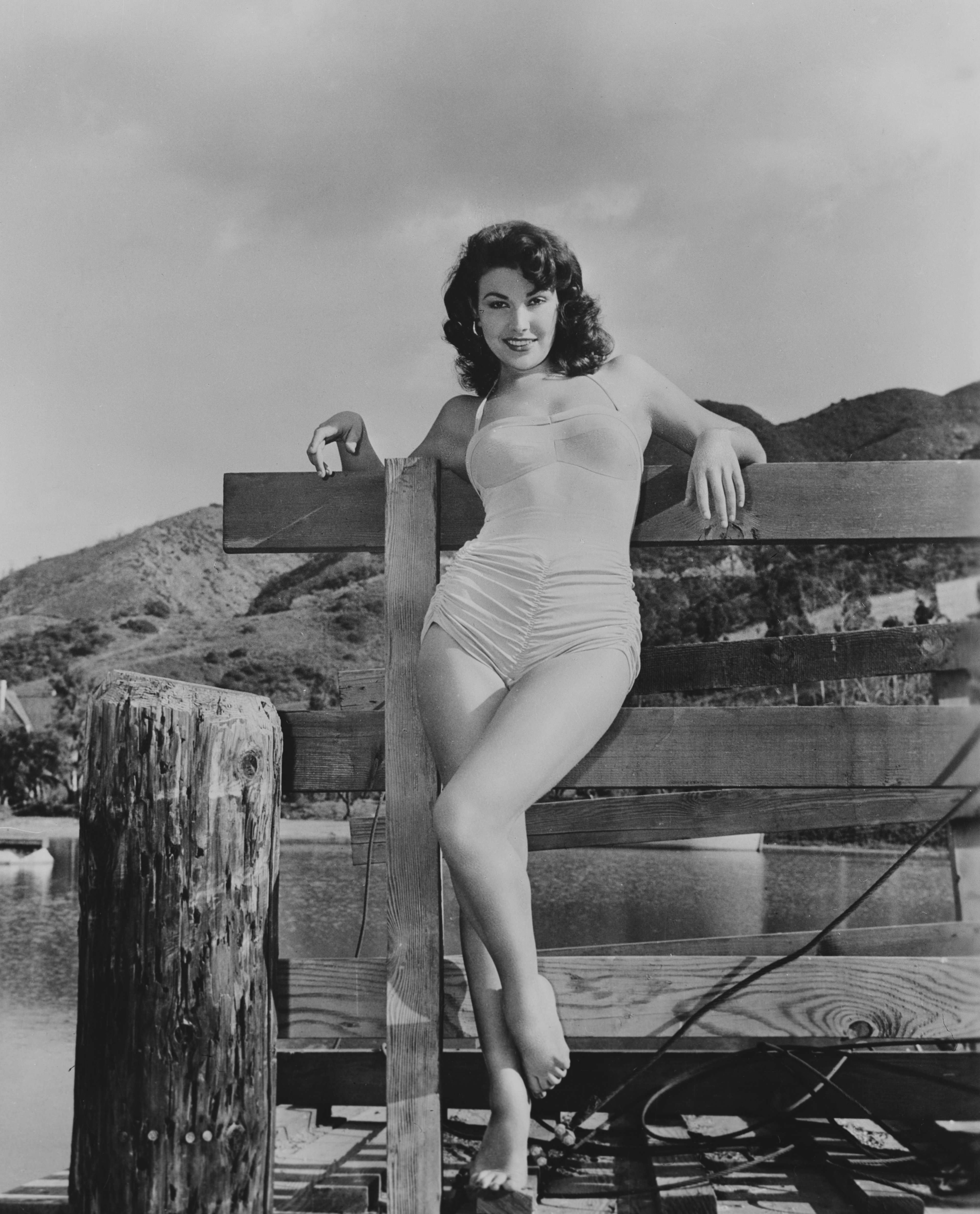 ---
CARROLL BAKER
Carroll Baker's acting career saw her transform from popular ingenues to sex symbol to an oscar-nominated actress. Her early roles as beautiful, brash, and flamboyant women earned her the title of a pin-up girl. Her acting chops proved that she was more than just that, however. She earned her oscar nom for Baby Doll.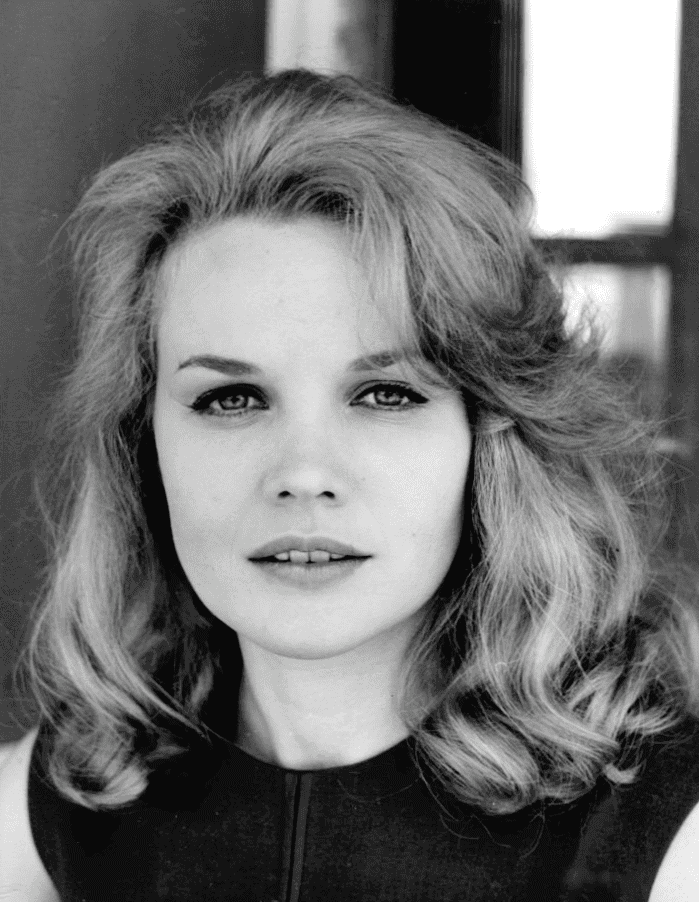 ---
EARTHA KITT
Historic actor and filmmaker Orson Welles once called Eartha Kitt "the most exciting girl in the world". After wowing Paris and much of Europe with her singing and dancing, Kitt became an actress and role model for women around the world on top of being a favorite pin-up girl of her era.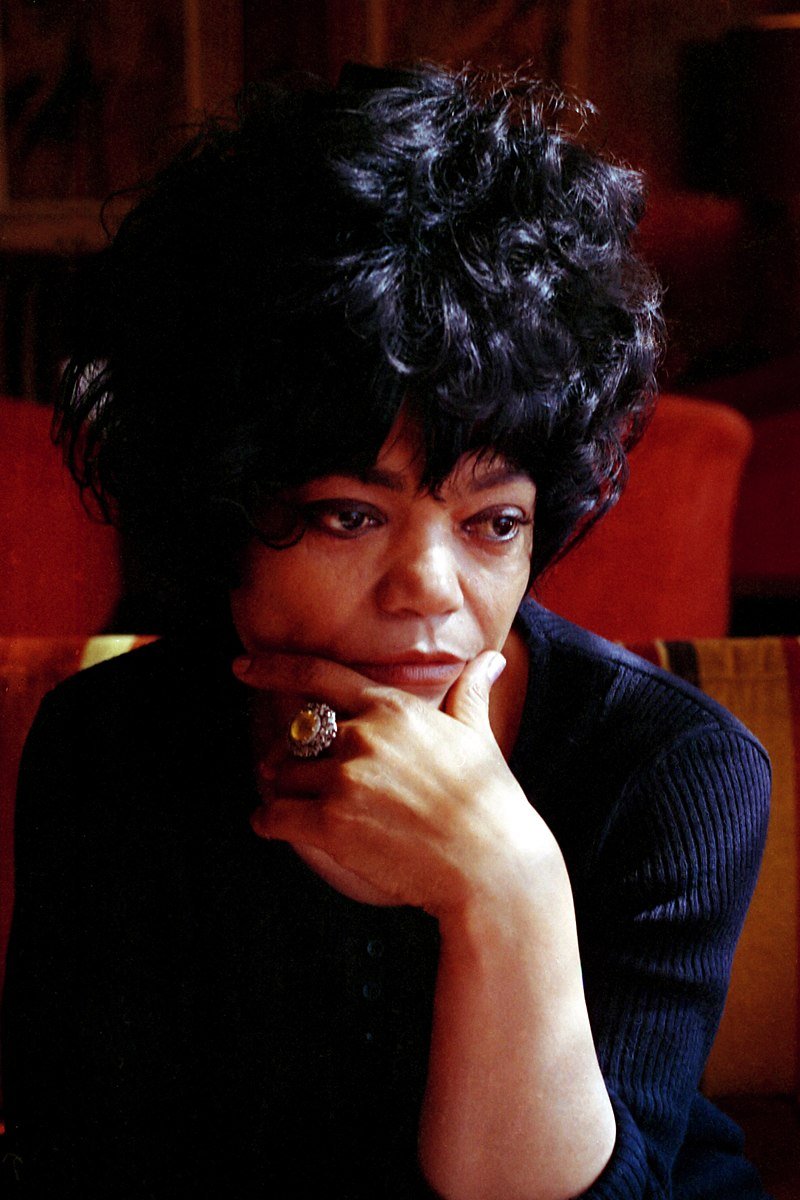 ---
ANNE-MARGARET
Swedish born actress and singer Ann-Margaret wasn't just a pretty face but were one of the most famous and talented global sex symbols of the 60s and 70s. She starred and sang alongside Elvis Presley in Viva Las Vegas, and earned a few Golden Golden Globes wins and Oscar nominations along the way.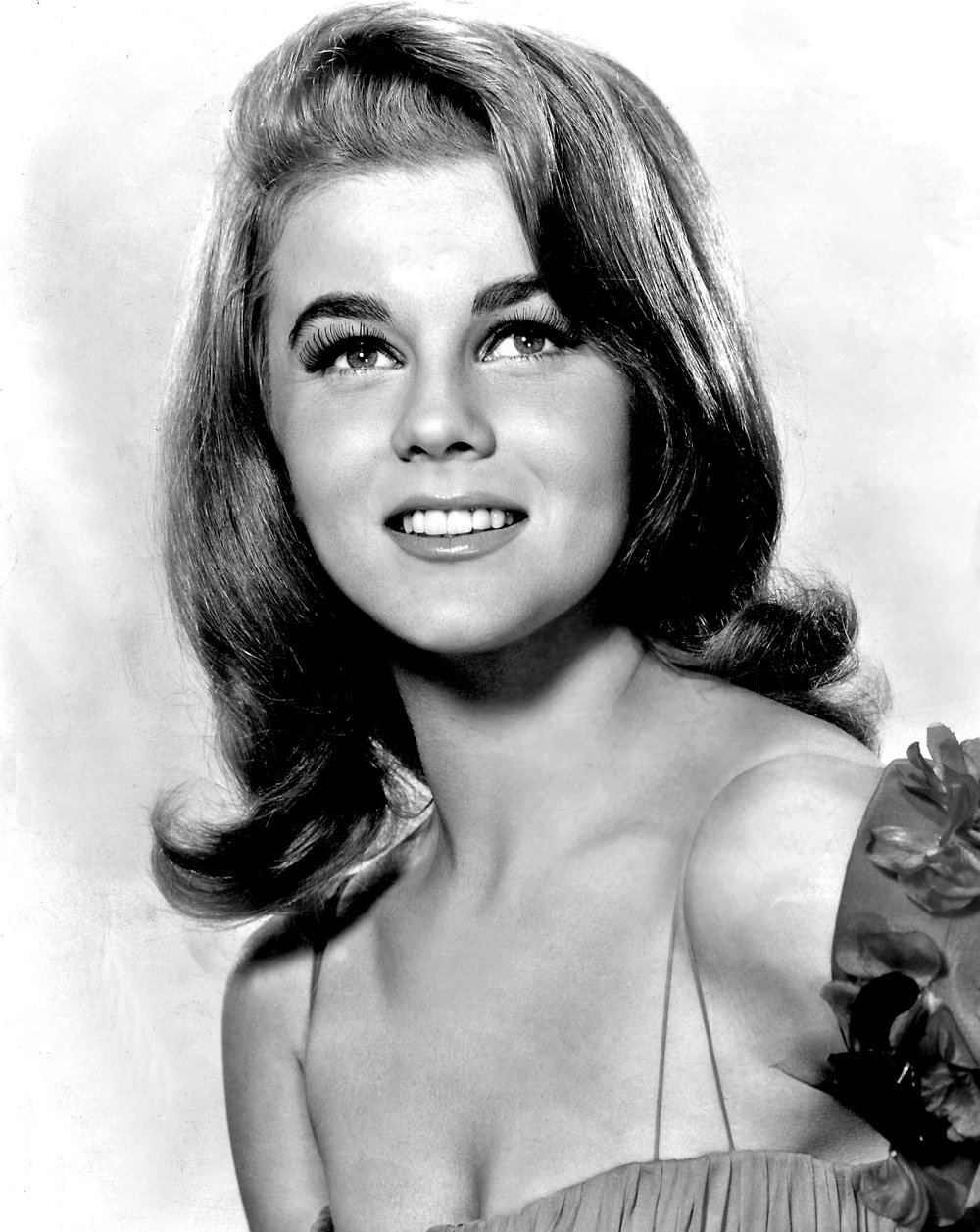 ---
ALLISON HAYES
Best known for her role in classic B-movies, one must not forget the tantalizing beauty of Allison Hayes. She was forever immortalized by her lead role in the movie "Attack of the 50ft. Woman." She also starred with Elvis Presley in Tickle Me, her last film role.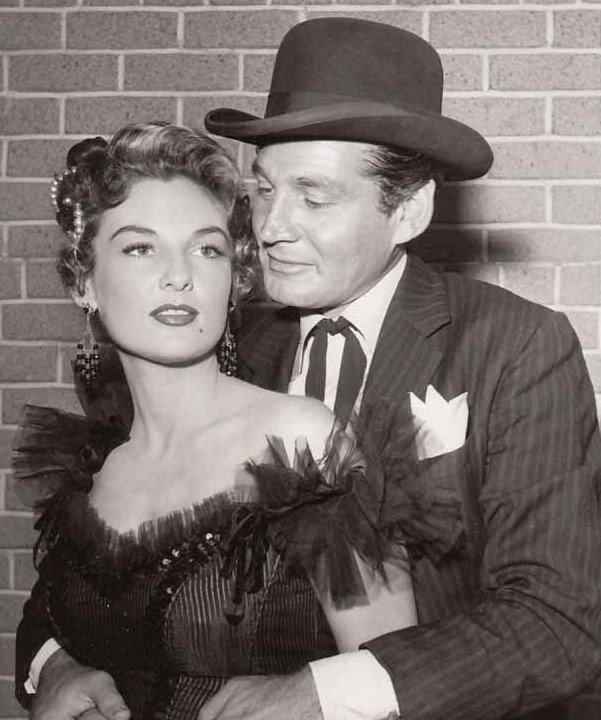 ---
HAZEL BROOKS
While Hazel Brooks might not have had a very long career in Hollywood, she did have a lasting effect. The star of Body and Soul and Sleep, My Love hails from Cape Town, South Africa. The actress appeared in 16 films between 1943-1955, she then retired to become a photographer and philanthropist. She was a favorite of the U.S. Army's Yank, the Army Weekly magazine.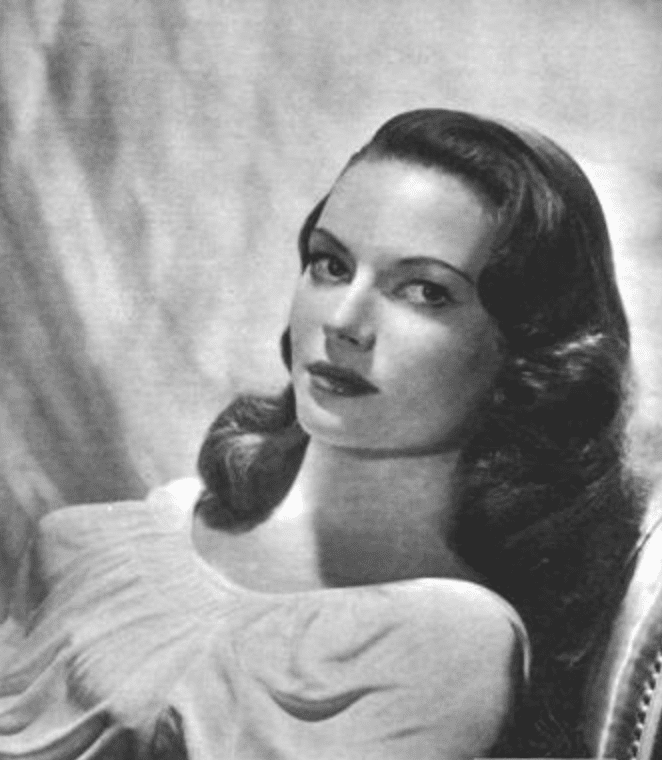 ---
DIANA DORS
If the US had Marilyn Monroe, the UK had their very own Diana Dors. Voluptuous, blonde, and beautiful, Dors was every bit the image of a pin-up girl one could imagine. She regularly played the sexy siren in films like Swedish Wildcats & Craze, earning her the nickname of The Siren of Swindon.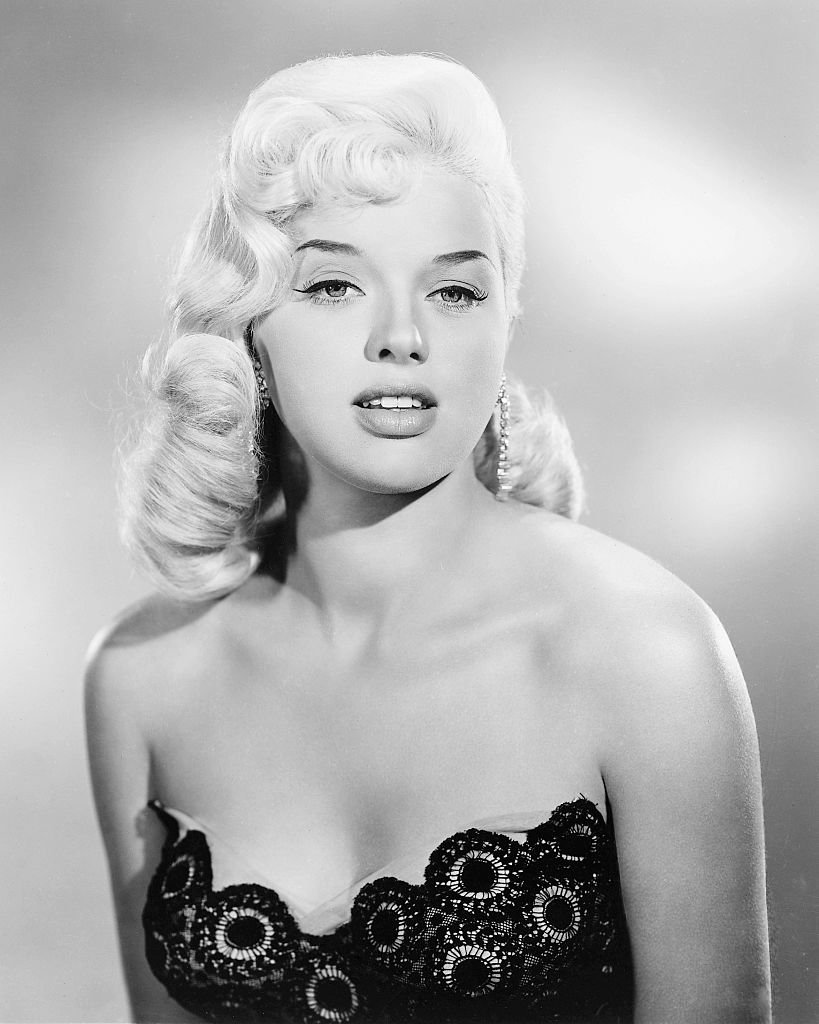 ---
SUZY PARKER
If the 2000s saw models like Tyra Banks and Giselle Bunchen take over the world, the 1950s had Suzy Parker. The younger sibling of arguably the first supermodel ever, Dorian Leigh, Parker was a pioneer international modeling star before being an actress. She was the first model to ever earn $100,000 a year and was the face Chanel for years.
---
STELLA STEVENS
Mississippi native, Stella Stevens, became interested in modeling and acting while she attended Memphis State College in the 1950s. Suffice to say that the world became interested in her as soon as her face hit the screens. The stunning southern belle was also Playboy's Playmate of the Month for January 1960.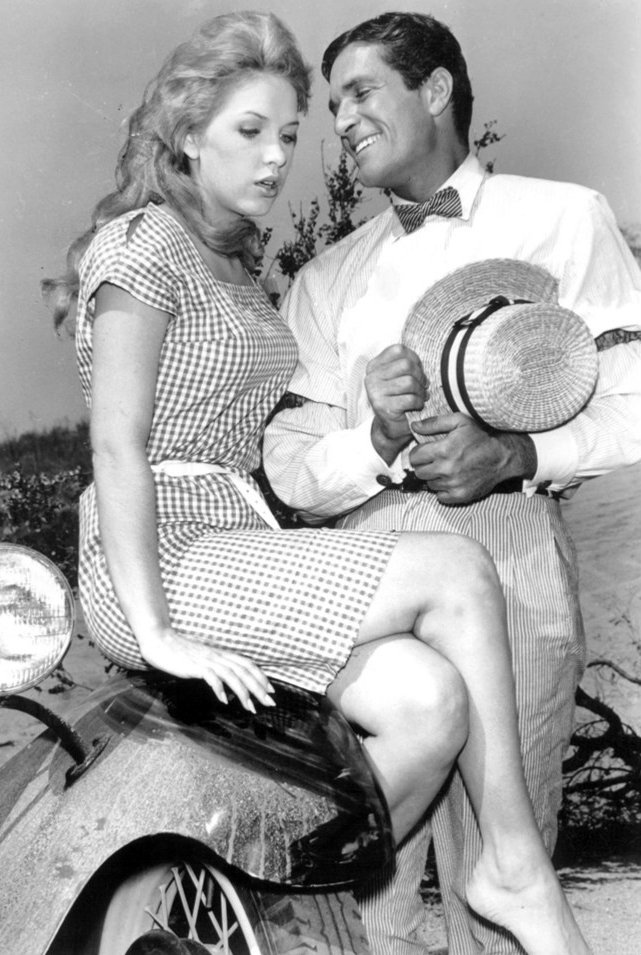 ---
KIM NOVAK
Last on the list, but definitely not the least is Kim Novak. This actress, model, and socialite was the talk of the town back in the 50s and 60s. She was Columbia Picture's answer for Marilyn Monroe. She hung around with the likes of Frank Sinatra and Sammy Davis Jr. and was the woman every girl in Hollywood wanted to be.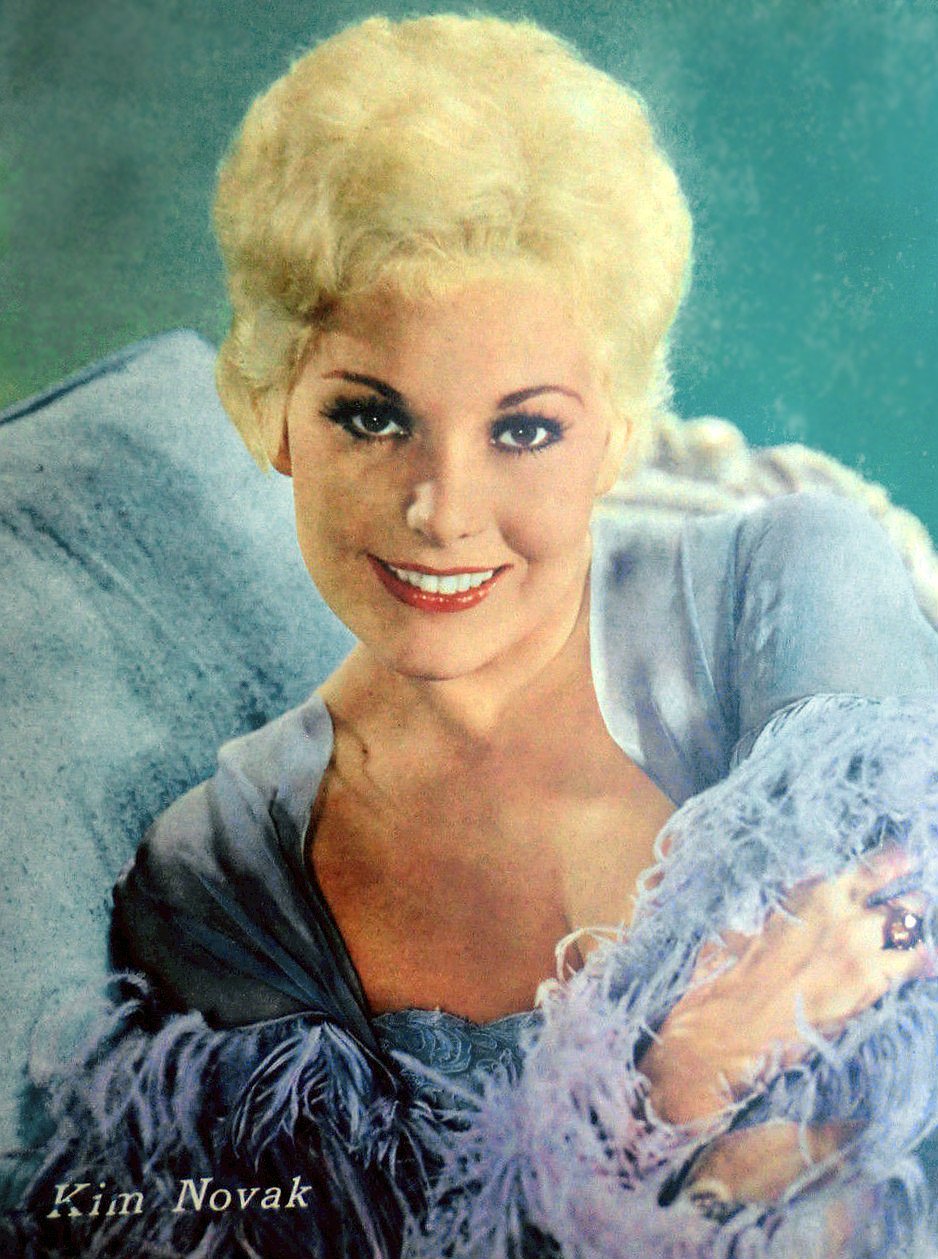 ---
SANDRA DEE
If you're a fan of Grease then you've heard Sandra Dee's name be referenced in one of the musical's songs. Dee became a household name thanks to breakout roles in Gidget and Imitation of Life. Her iconic All-Ameican blonde hair and gorgeous face saw her become one of her generation's beauty icons.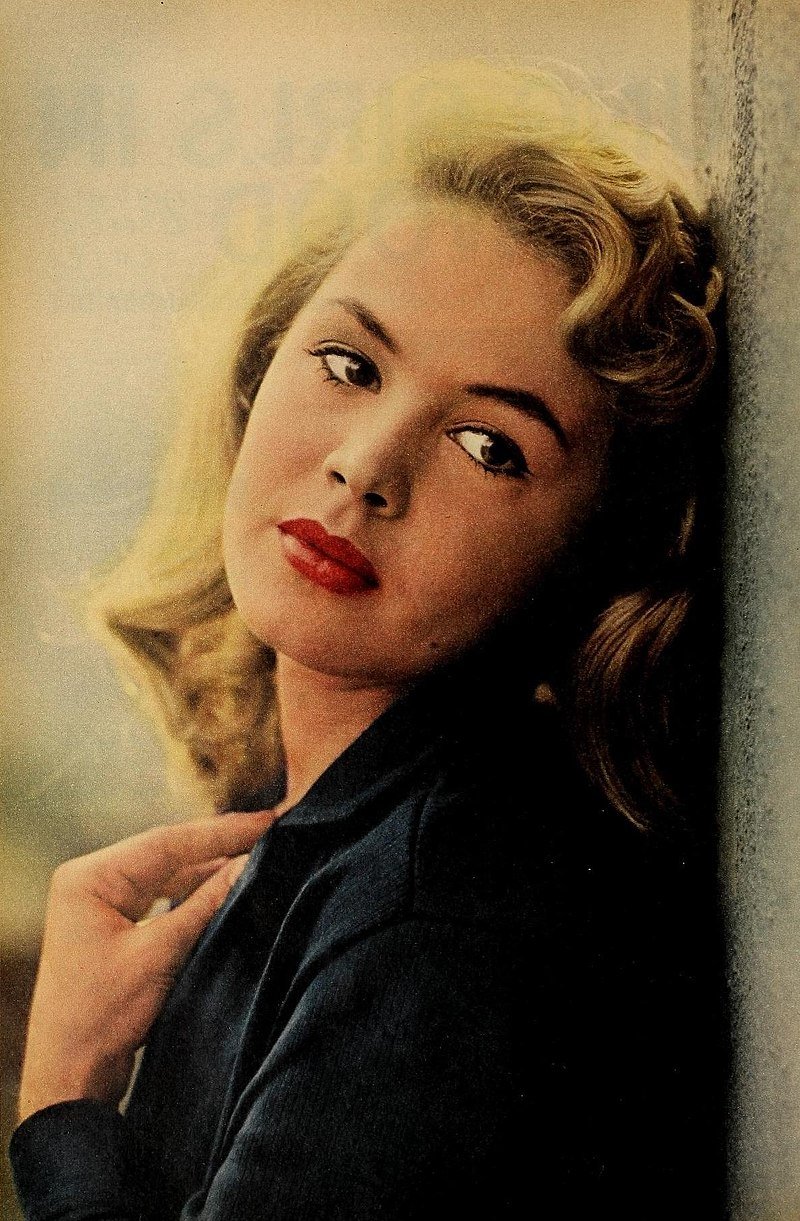 ---
LAUREN BACALL
Discovered as a teenage model who's iconic 'Look' took her to international acclaim after a cover in Harper's Bazaar, Lauren Bacall is one of the gold standards of the Hollywood pin-up girl. She stole the heart of Humphrey Bogart and taught the world how to whistle on "To Have and Have Not", thanks to her performance of one of Hollywood's most memorable lines.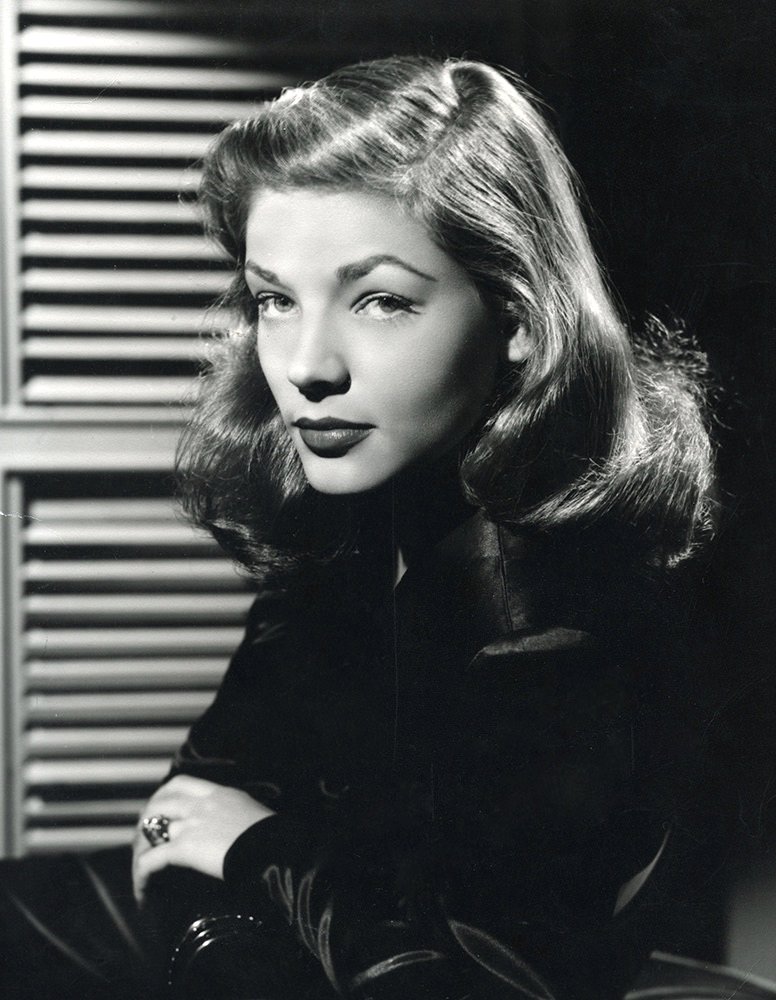 ---
BETTY GRABLE
California local, Betty started out her career as a model and actress. Not the first one to lie about her age, she got a gig as a chorus girl in several Hollywood musicals. She is also known as the highest-paid woman in the United States in 1943. That legs of hers can sail a million ships!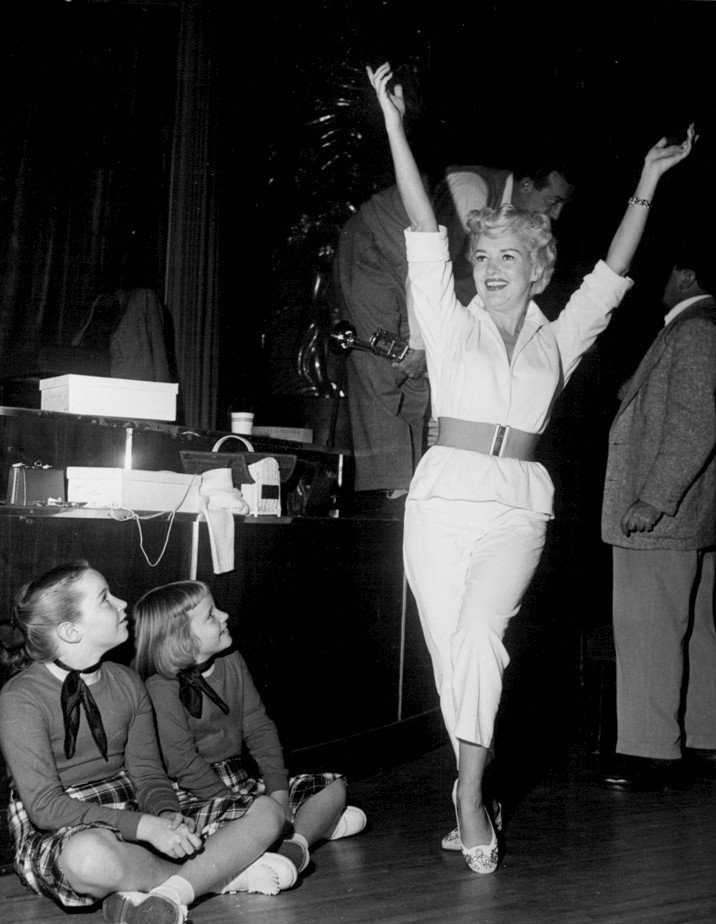 ---
VERONICA LAKE
This lovely lady started out in Beverly Hills where she enrolled in acting. She appeared in Paramount's films, Hold Back the Dawn (1941) and Sullivan's Travels (1941). Although the actress has reached her acting peak she still wanted to get away from Hollywood. I guess the limelight isn't for everyone.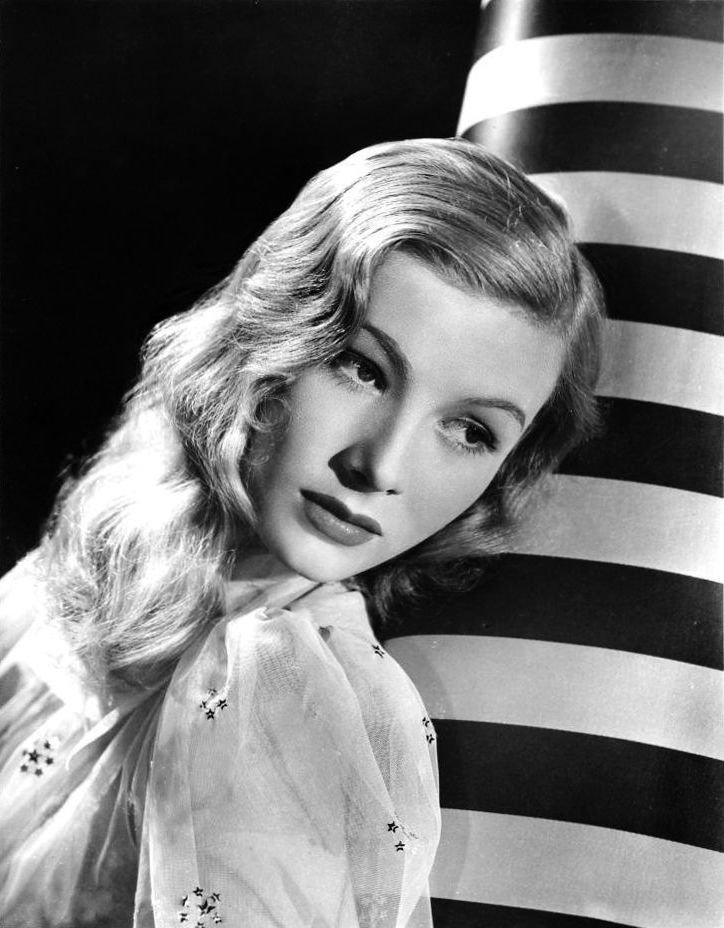 ---
JAYNE MANSFIELD
Wardrobe malfunction? This girl has been through a lot and she has been known for it. There was a time that in an event for the film Underwater in Florida, her top was found in a pool not knowing what happened. She also likes pink everything even her house and car!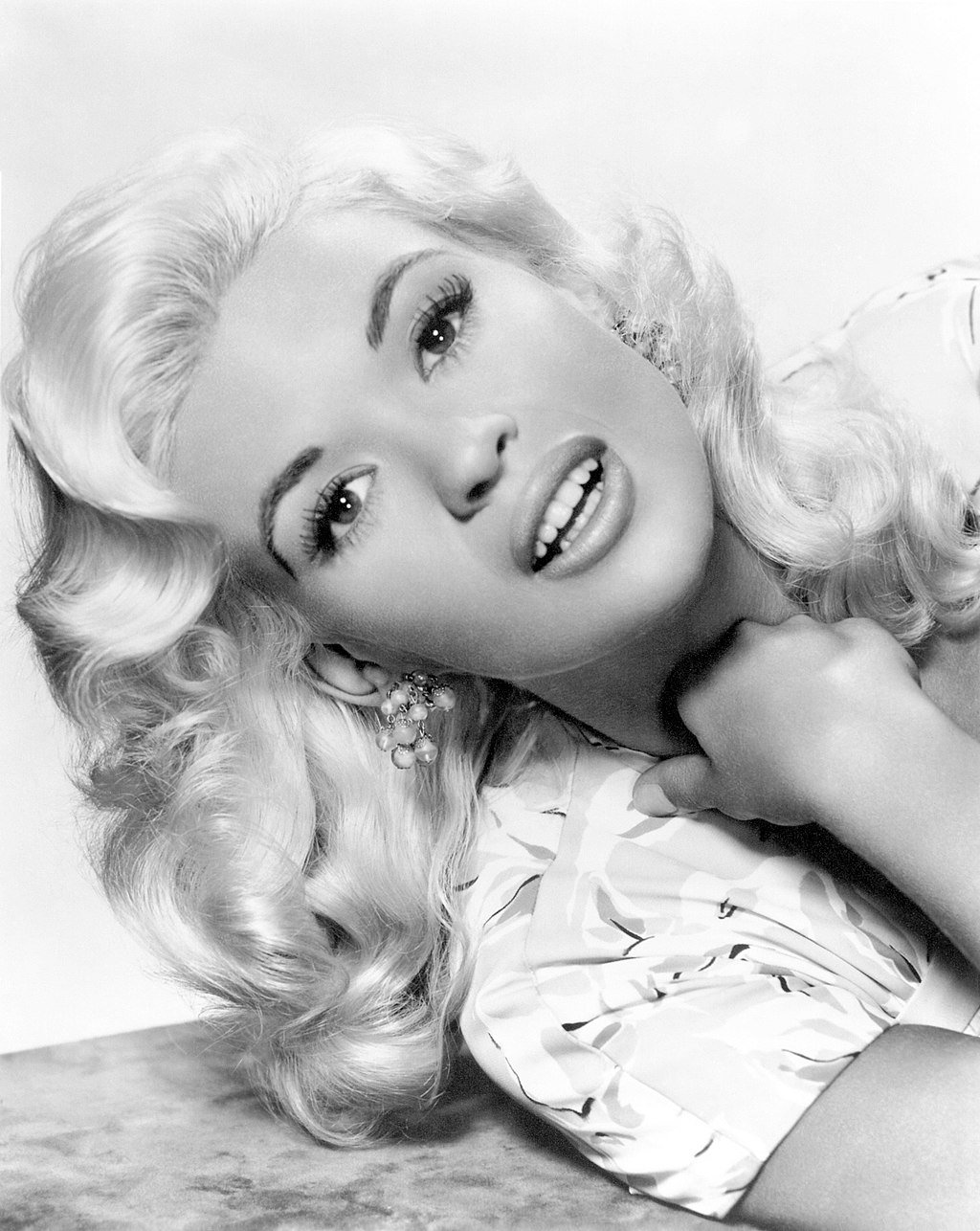 So what did you think about these lovely ladies? They have risen towards stardom and has broken many hearts by their beauty. With all these strong and influential women, who do you think is your favorite? I'll tell you if you tell me!
Sources: Britannica, Fox News, Biography, USA Today, Empire Online, Washington Post, Vanity Fair, CBS News, Vogue, Hello Magazine, The Looper