Will and Jada Pinkett Smith: Weird Details About Their Marriage
Will Smith and Jada Pinkett Smith are one of the most successful Hollywood couples. But what are the secrets behind their relationship? Why did Jada Pinkett Smith say that their wedding day was horrible? Does she really enjoy watching her husband's intimate movie scenes? And why do Will and Jada think of their marriage as a business plan? Let's find out!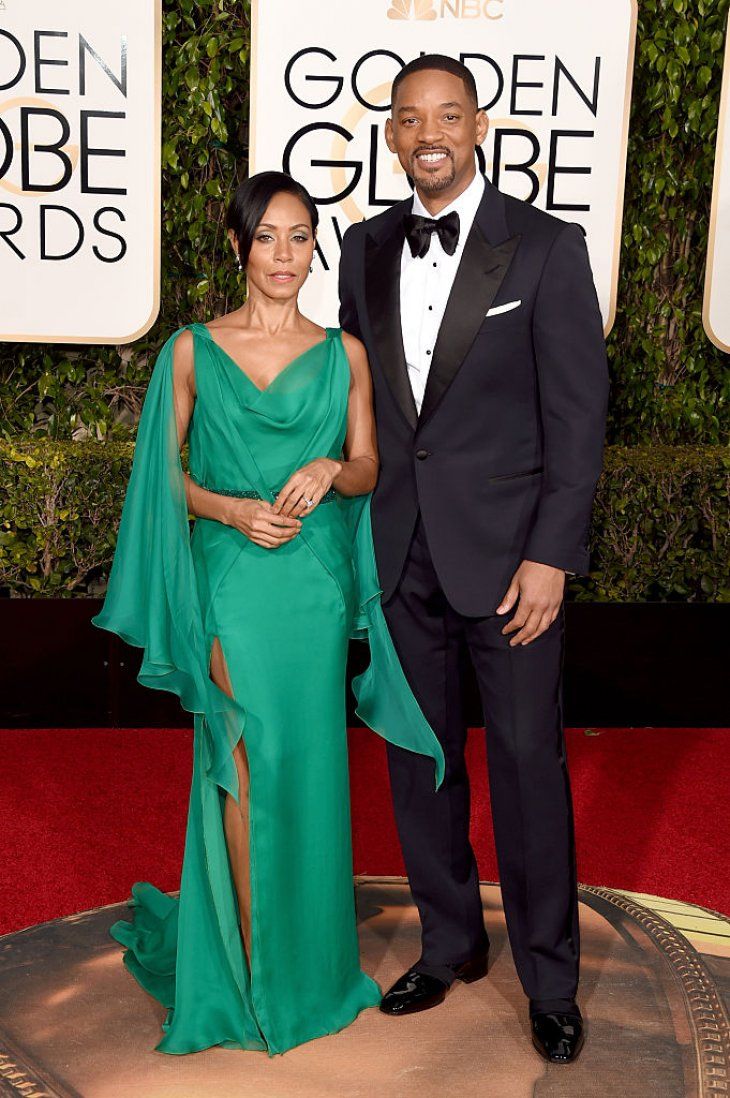 ---
BEGINNING OF THE FAIRYTALE WAS ROUGH
Before becoming one of the most successful celebrity couples, both of them were already quite popular. Will made a name in show business as a rapper and later an actor in The Fresh Prince of Bel-Air. And Jada took Hollywood by storm with her roles in The Nutty Professor and Bill Cosby's sitcom A Different World.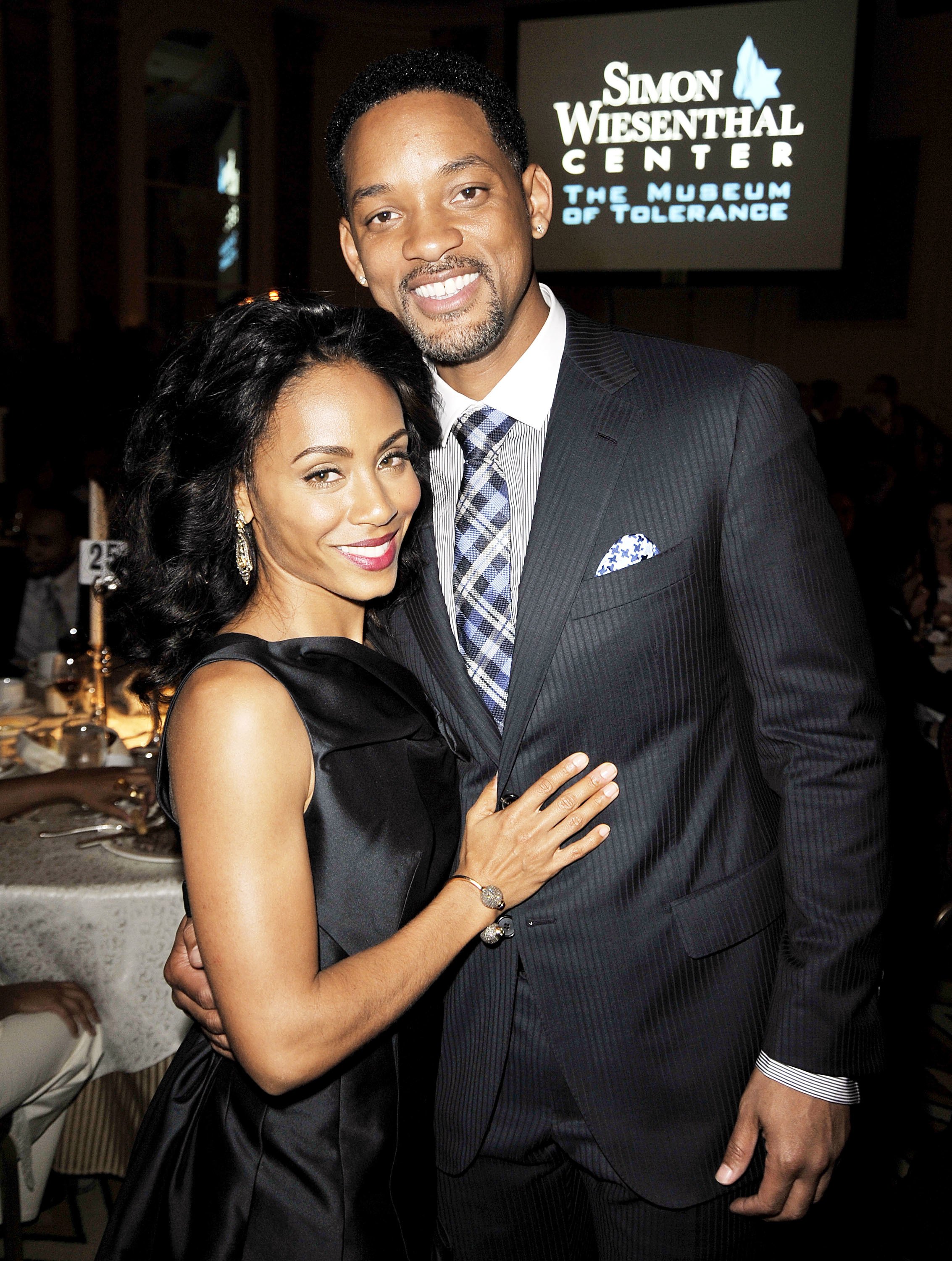 ---
They met twenty-six years ago when she auditioned for a role in The Fresh Prince. Jada wanted to play the girlfriend of Will's character, but she got a 'no' for a reason that'll make you laugh – the casting director said that she wasn't tall enough! As she later joked:
"They told me I was too short to play Will's girlfriend only for me to become his wife!"
Ironic, right? Will quickly became attracted to Jada, but they began their relationship only when he was going through a divorce from his first wife, Sheree Zampino. There's a funny story of how their relationship began. Will called Jada and asked whether she was seeing anyone and she said that she wasn't.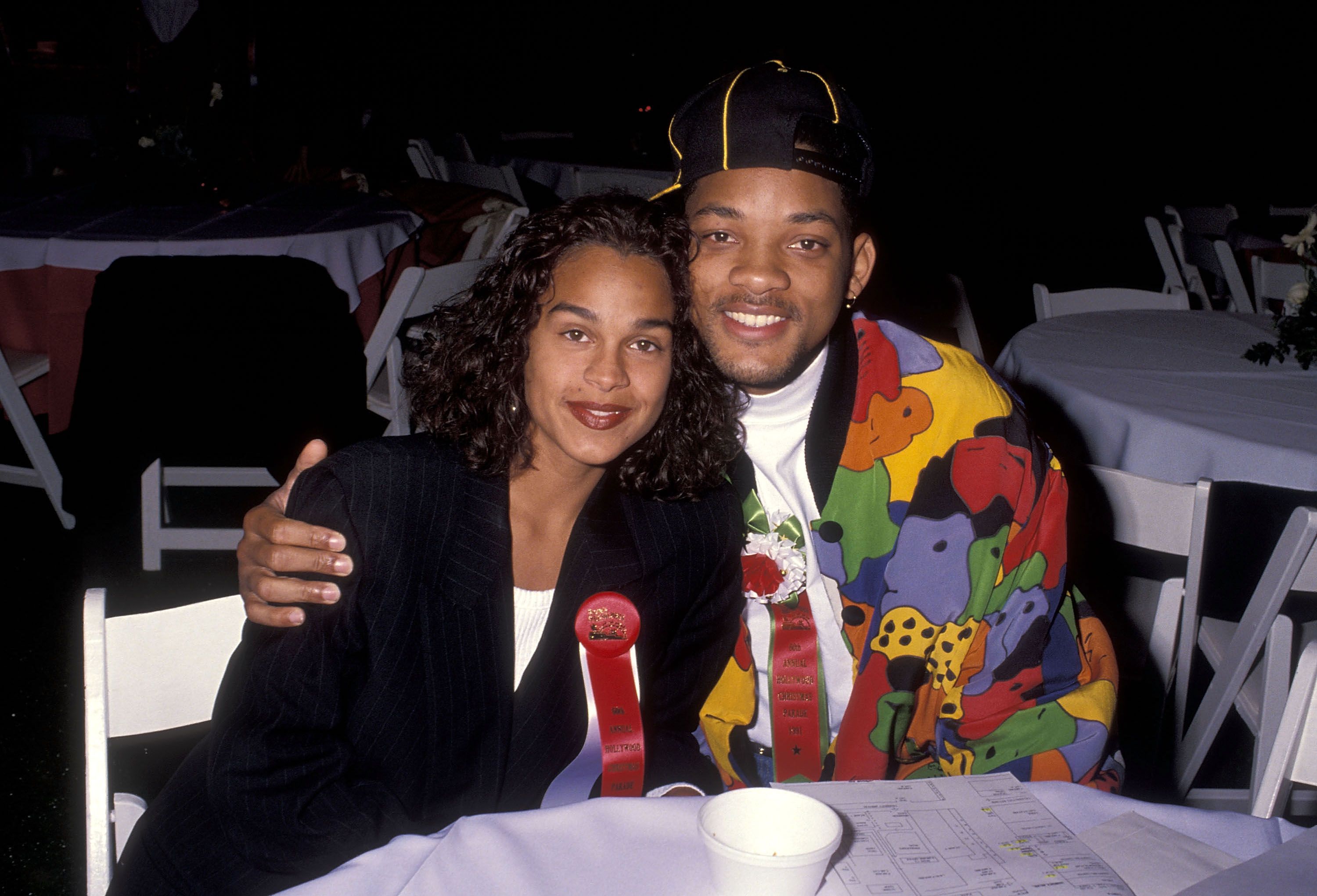 ---
His answer was: "Cool. You're seeing me now." Amazing! No wonder she couldn't say no! About two years into dating, Will was ready to get married for the second time. As Jada revealed to the press, he popped the question days before she found out that she was pregnant.
---
Interestingly, before falling in love with Will, Jada never saw herself as a married woman. Since her mother raised her alone, for her whole life, she had thought that she was going to be a single mom, too. Besides, the conventional ideas of being a wife never appealed to her, so Jada was against the idea of marriage. 
Well, not that their marriage is so conventional… but more on that later! Anyway, since Will wanted to marry her so much, Jada decided to give it a try. Will and Jada tied the knot in a secret ceremony on New Year's Eve in 1997. You might think that it was a magical day for the bride, but Jada revealed that it was… a horrible wedding!
On the eve of the ceremony, Jada cried because she didn't want it to happen. After all, it'd change her life so much. Plus, she was three months pregnant at the time and wasn't feeling well on the big day. 
"I went crying down the freaking aisle, getting married," the actress recalled.
But despite the rocky start, Jada was later happy about getting married to the Hollywood hunk and raising children with him.
---
WHAT KIND OF PARENTS ARE THE SMITHS?
Will already had a son Trey from his first marriage, and he and Jada have two kids together – son Jaden and daughter Willow. Both of them are also famous singers and actors. What a creative family, huh? Jaden and Willow started in the industry early, appearing with Will in his movies.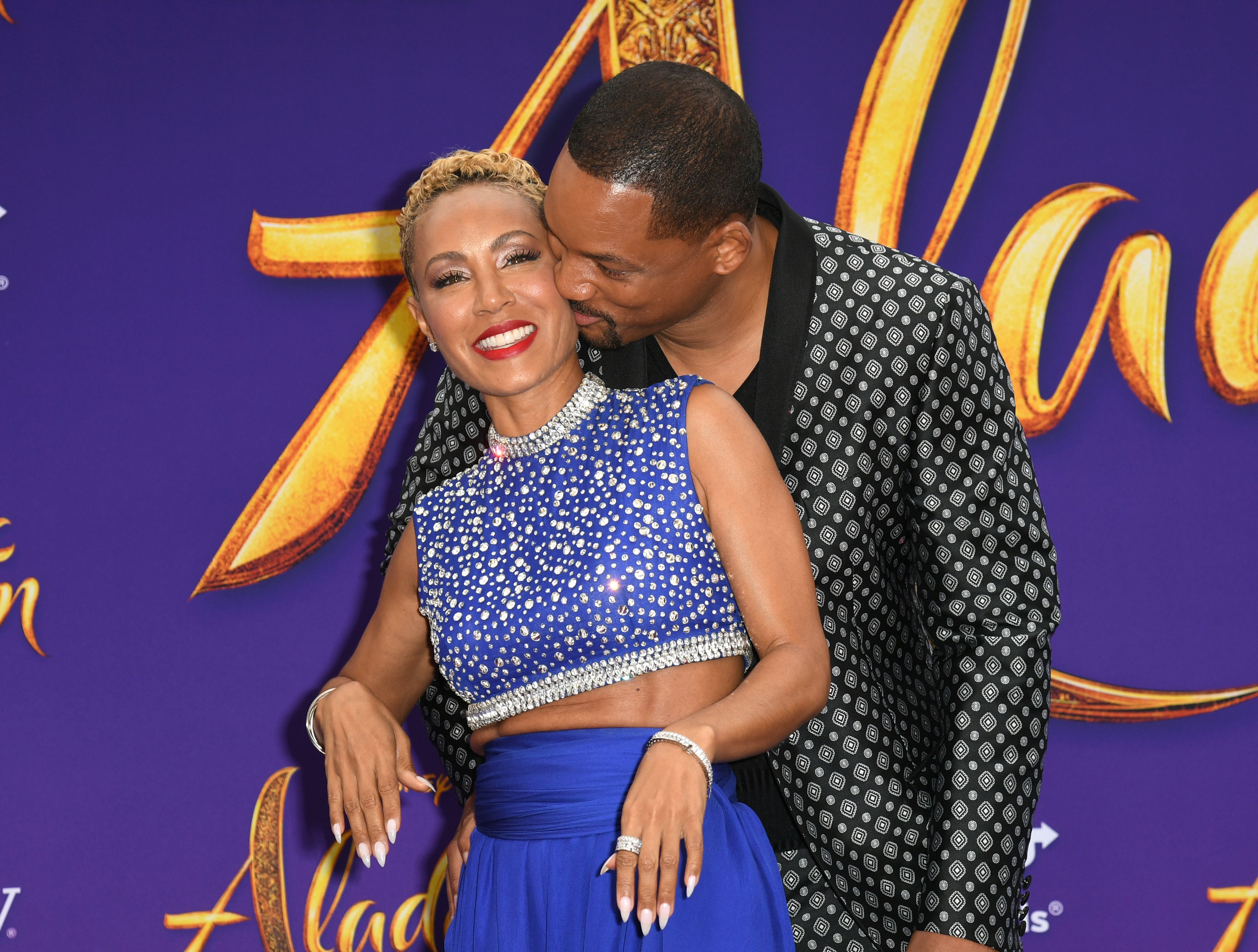 ---
Jaden played Will's son in The Pursuit of Happyness, and Willow appeared as his daughter in I Am Legend. Given how young their kids were when they began their careers, rumors started that Will and Jada were pushing them. For example, according to reports, Jaden was under a lot of pressure while working on Karate Kid, and he was only twelve at the time.
And Willow was forced to cope with the grueling demands of being on tour after releasing her single Whip My Hair. The girl was barely ten at the time! Will later confessed that, although Willow would repeatedly admit that she wasn't happy on tour, he'd pressure her to continue.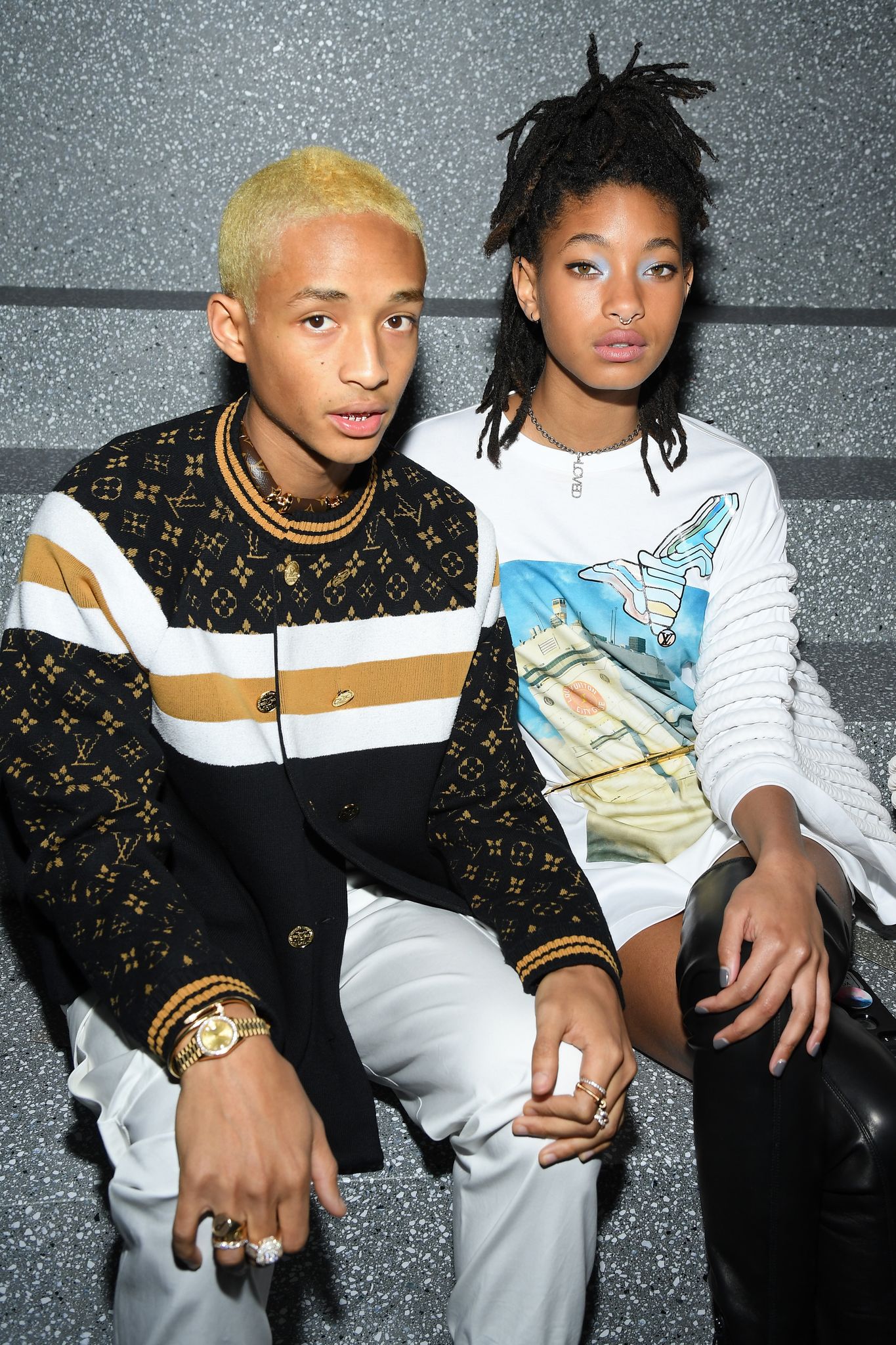 ---
And only when she got so overwhelmed that she shaved her head bald did he realize that it was time to take a break and let his daughter be a carefree child again. Will said that the incident made him change his parenting style and become a less pushy dad.
"I'm really learning through Willow the necessity that we have to snap ourselves back and refocus on the emotional needs of the people that we love," the actor shared.
Meanwhile, Jada recalled that Will was uncomfortable with Jaden taking part in a Louis Vuitton gender-fluid commercial, where he had to wear a skirt. Will even called Jada to ask what she thought about it, and she convinced him that he had to let his son express himself in whatever way he wants.
The Smiths usually agree on how to raise their kids, but helping them build their careers wasn't the only challenge of their married life.
---
HANDLING DIVORCE RUMORS
Every now and then, pretty much any celebrity couple encounters a piece of news saying that they're going to split soon because they have this or that issue, or because one of them was spotted with someone else. Will and Jada aren't an exception, and they've had to deal with divorce allegations more than once.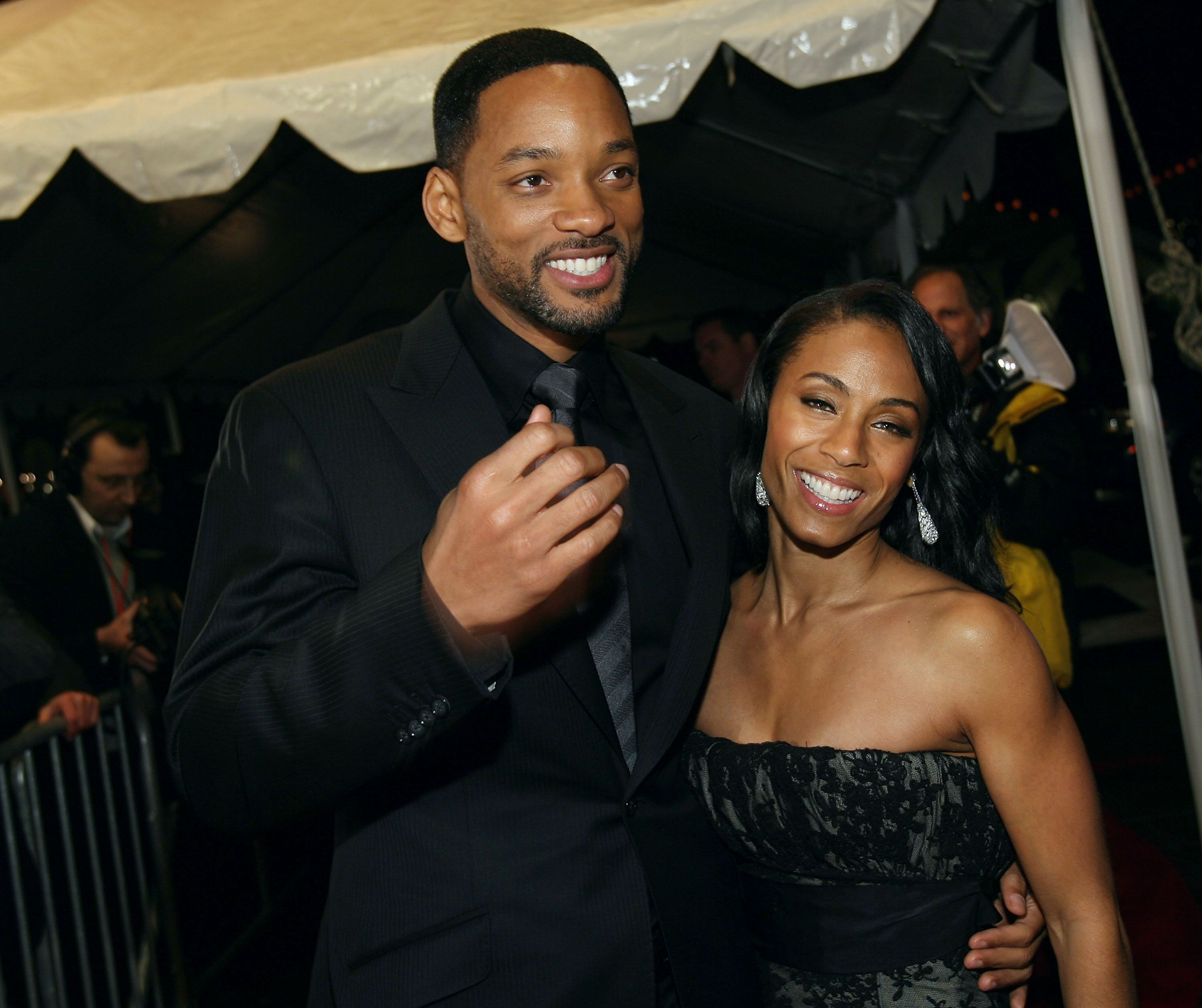 ---
The rumors first appeared back in 2004. Will addressed them by simply saying: "There is not now, never has been, and there never will be any trouble in paradise." Whoa, that's a strong statement! Four years later, the actor also said that divorce is not an option for him and Jada.
"It's really that simple. And I think that's the problem with L.A. – there are so many options. So a huge part of the success for [Jada] and I is that we just removed the other options."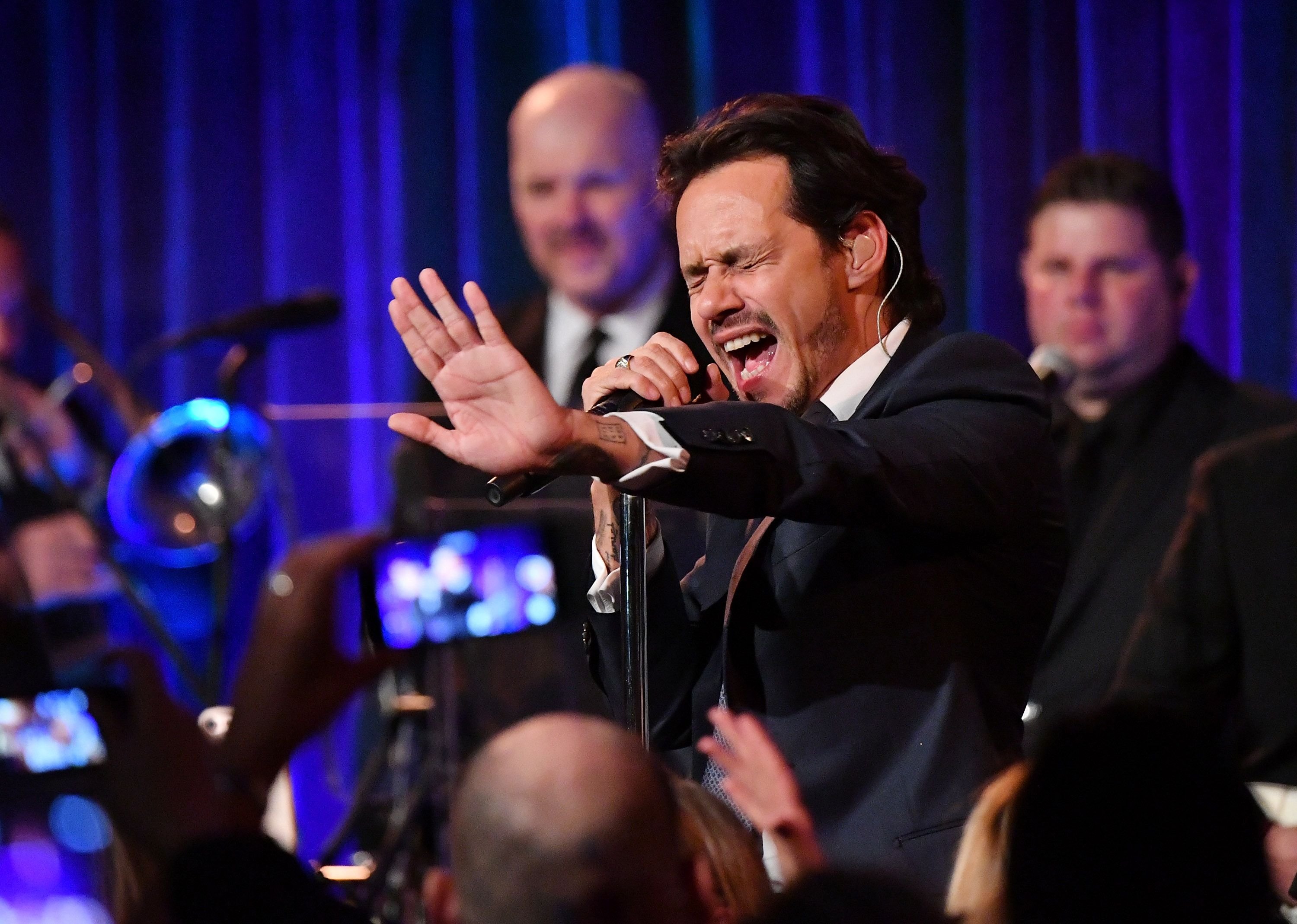 ---
But nine years ago, the divorce rumors resurfaced once again thanks to gossip that Jada had an affair with Marc Anthony, who was then married to Jennifer Lopez. Back then, The Smiths didn't even have to dispel the rumors - Will's first-born son did it for them.
"Did Will and Jada split? No they did NOT split! False information … it's not true," Trey tweeted.
Later the couple put the matter to rest themselves by releasing an official statement about them still being together and denied that Jada had an affair. 
But some weird people couldn't calm down about it, and divorce rumors reappeared a few more times, leading Will to promise that if their split ever really happens, he'll break the news himself. So if this strong couple never gets divorced, let's look into their marriage and learn their secrets of success!
---
OPEN MARRIAGE OR A BUSINESS PLAN?
Jada never thought that she'd be able to live in a conventional marriage. The actress shared with The Guardian that the "word" wife sounds like "a golden cage, swallow the key." But it doesn't mean that she hates her family life with Will. The thing is, they built it in a way that suits both of them and, in some ways, it made their relationship really weird! Pinkett Smith once admitted,
"I've always told Will, 'You can do whatever you want as long as you can look at yourself in the mirror and be OK.' Because at the end of the day, Will is his own man."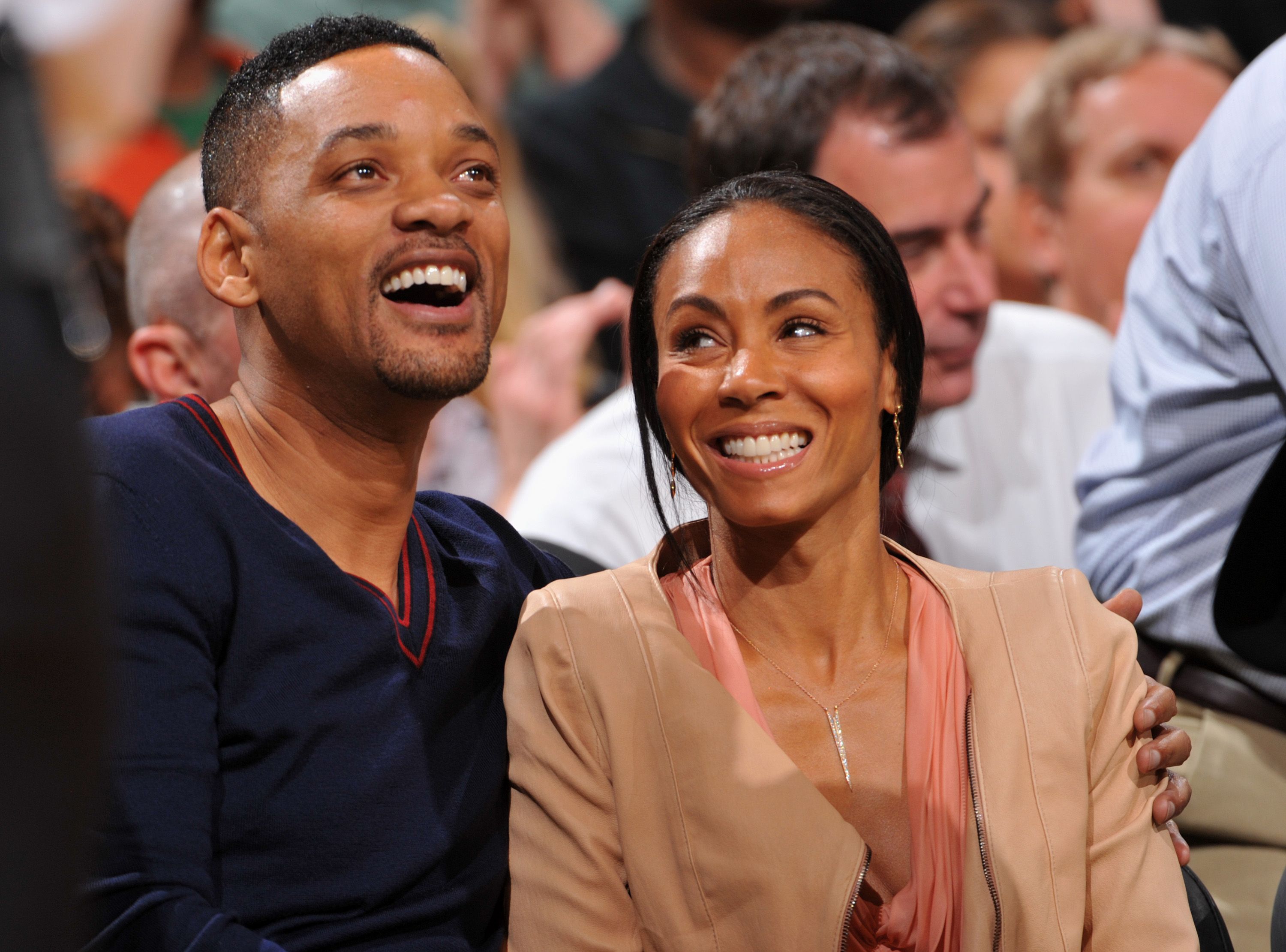 ---
But wait till you find out just how open Jada is about Will and other women! She actually enjoys watching the intimate scenes in his movies! "It's kind of a nice voyeuristic way to see your man, but I am kind of weird in that way," the actress once stated.
---
Whoa! That's something you wouldn't expect to hear! It made many people assume that Will was the only person in their marriage who was free to do anything. But Jada later explained that it wasn't the case.
"Will and I BOTH can do WHATEVER we want, because we TRUST each other to do so. This does NOT mean we have an open relationship … this means we have a GROWN one."
And Will seemingly confirmed her words by saying in another interview that they don't force each other to avoid natural things. But they have a condition – even if one of them wants to have an extramarital affair, they have to talk about it first. That's how open and honest they are with each other!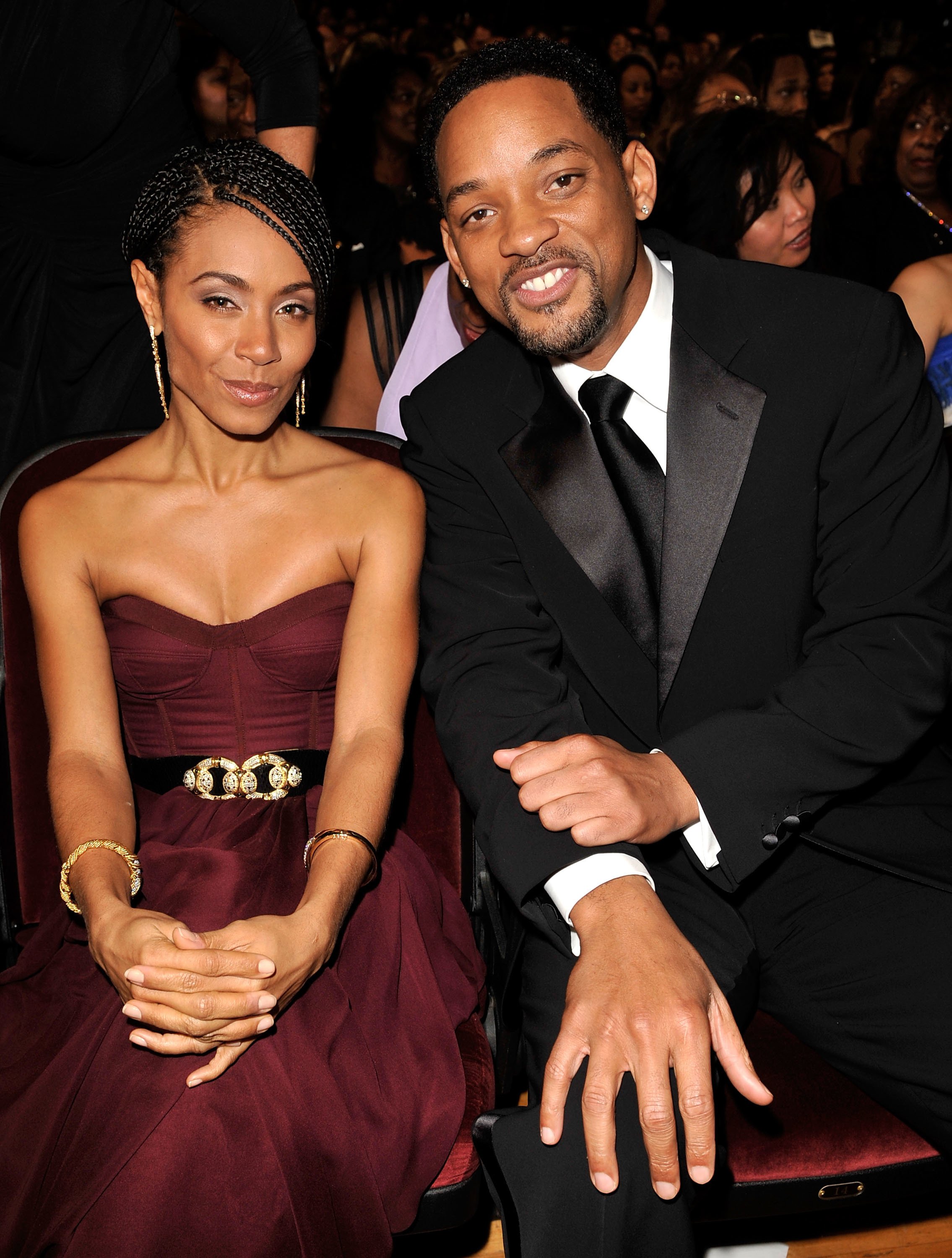 ---
Well, that sounds… unusual… And yet, neither Will nor Jada ever shared whether they actually used the opportunity to have an affair on the side. But this year, singer August Alsina claimed that he talked to Will, who gave Alsina his blessing to have a fling with Jada.
Later, Jada admitted to a past relationship with August Alsina, the 27-year-old R&B singer. But in the Red Table Talk, Jada goes on to defend August, saying that she can see how he could "perceive" it as permission because she and Will were separated amicably at the time. She was also quick to point out that, in fact, she's the only one who could give permission.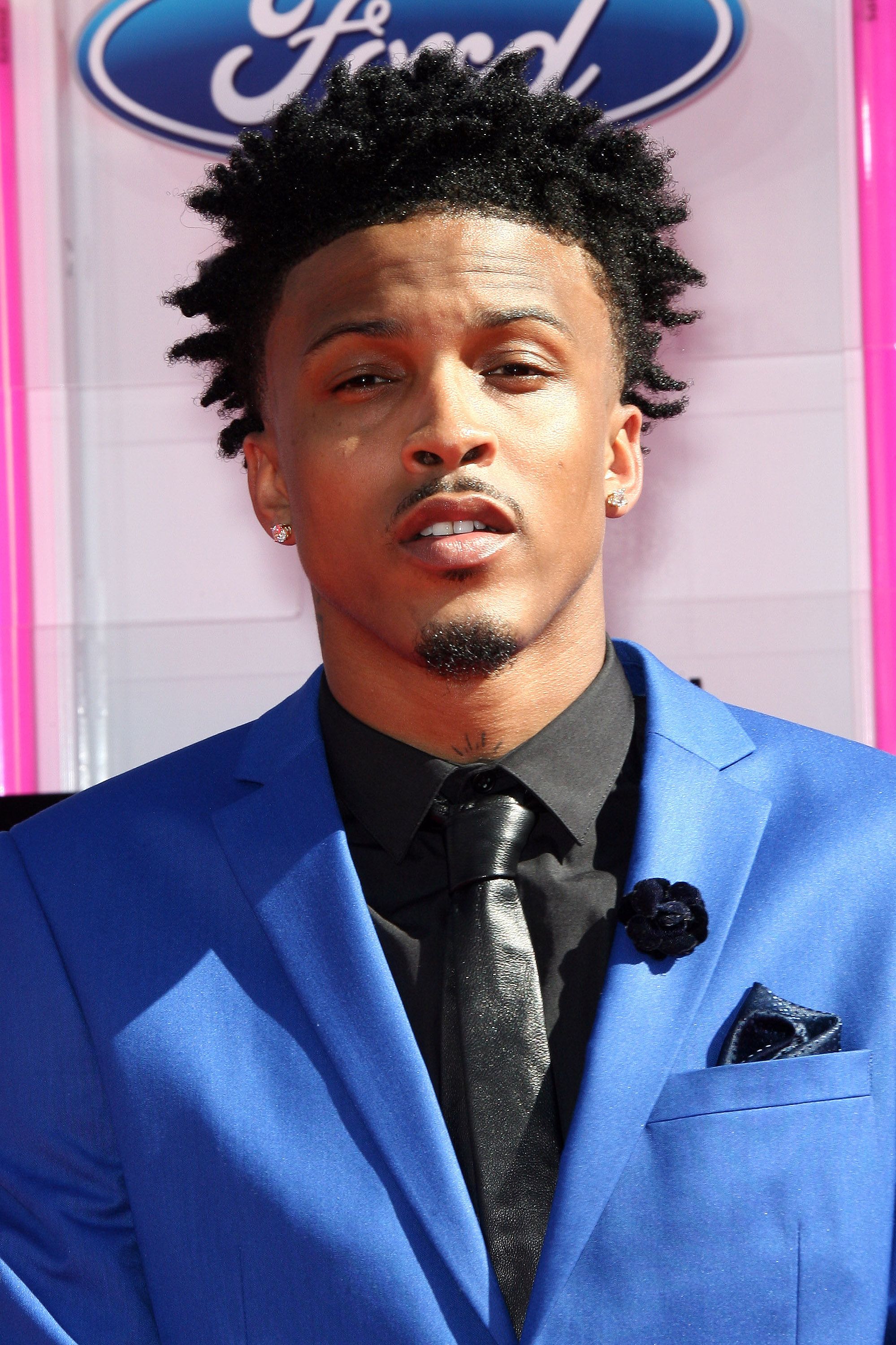 ---
To explain the nature of their relationship better, the Smiths once called it a business plan, however weird it may sound to us. In an interview with Oprah, Will explained that it means that they have a common purpose for their relationship, and they work together to attain this purpose. And Jada added that they also have one shared vision for their family.
"That's our vision—to create a place where their dreams can come true as well," she pointed out.
---
RELATIONSHIP SECRETS FROM HOLLYWOOD'S MOST SUCCESSFUL FAMILY
Whether Will and Jada's marriage is as open as they say or not, it looks like they make it work. How do they do it? In fact, they have a few success secrets that they're happy to share with their fans. First of all, they don't call their marriage, well, marriage. It's a life partnership for them.
"We don't even say we're married anymore," Will explained. "We refer to ourselves as life partners, where you get into that space where you realize you are literally with somebody for the rest of your life."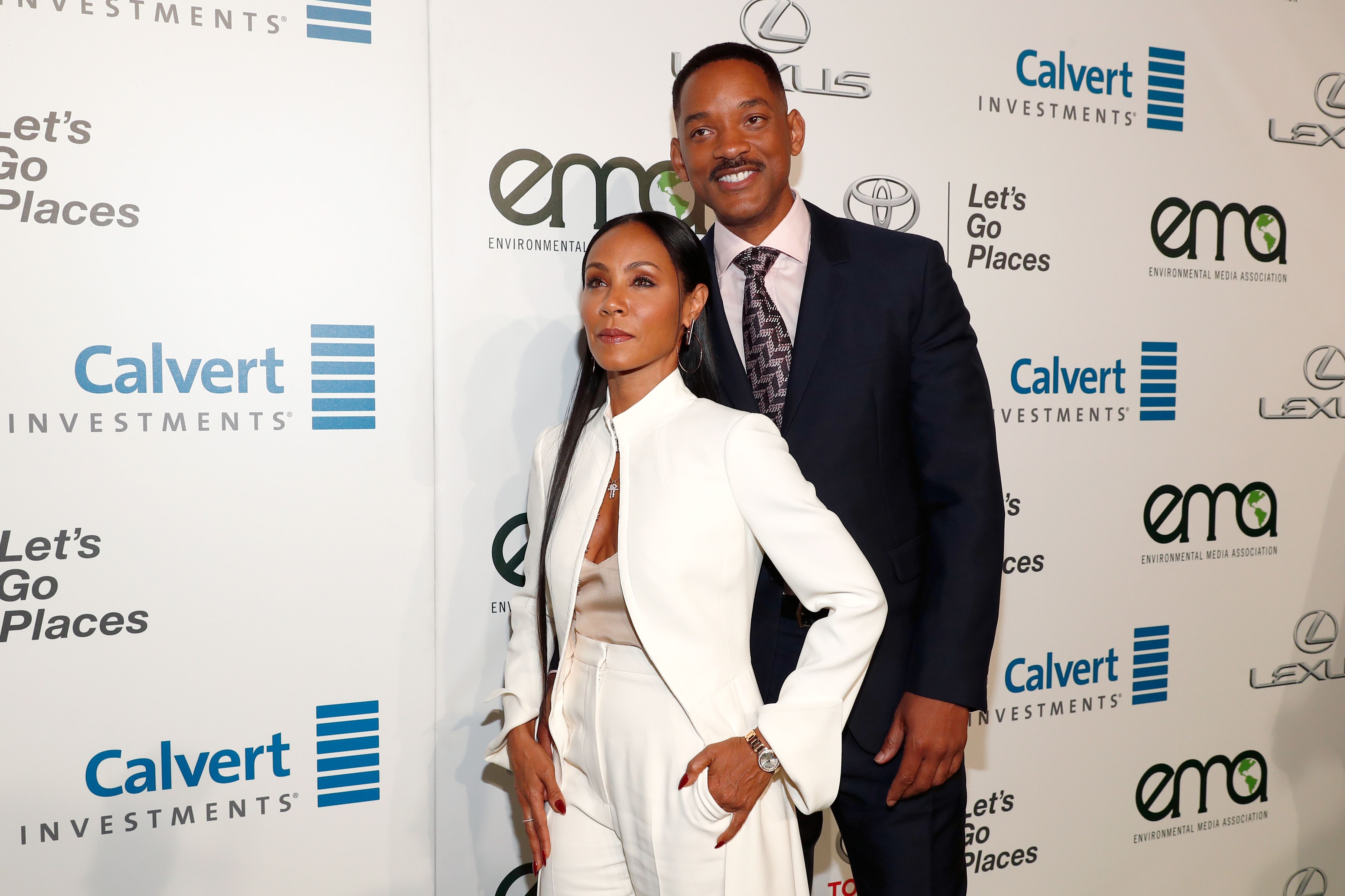 ---
The actor added that there's nothing Jada could do to break their relationship, and no matter what, she'll always have his support. And Will also values his wife's inner peace very much. He once recalled how in his house, when he was growing up, his mom was the center of everything. The actor learned a lot from that and makes sure it is the same way in his family.
"If Mommy is straight, then everybody else will be," Will expounded. "I am very clear at home that Jada's physical, mental, spiritual health and comfort comes first."
Well, isn't Jada lucky to have such a life partner? They genuinely care for each other and strive to keep the spark alive by going on date nights. Another one of their secrets is learning from other couples' mistakes. 
---
Will and Jada deliberately met with famous Hollywood couples that split up, such as Tom Cruise and Nicole Kidman or Bruce Willis and Demi Moore, to learn why their relationships didn't work. They analyzed their mistakes and realized what they should or shouldn't do to help themselves survive as a couple.
As Will shared, it helped them a lot. Throughout the years, they've built the communication patterns that help them talk without hurting each other's feelings. One of their main rules, which is "do not communicate in anger," appeared after Jada cursed at Will early in their relationship.
After she did it, he talked to her and said that he wouldn't tolerate any kind of profanity or violence in their life together. And since then, they've agreed that even if one of them is angry, he or she won't talk until they've calmed down. 
---
Even when something goes wrong, they work on their relationship to make things right. Once, they even had to go to marriage counseling to solve their issues. 
"We're like listen, we're going to be together one way or the other so we might as well try to be happy," Will once said.
Well, it's hard to argue with these words – it's definitely better to be happy together! So now you know all the weird secrets behind Will and Jada's marriage!