Hattie McDaniel: The First Black Woman To Win An Oscar
Hattie McDaniel made history when she became the first black female Oscar winner for her role in 'Gone With the Wind.' Decades later, we reflect on the hardships she had to overcome as an actress facing racial prejudice and not being able to attend her victorious Oscar ceremony indeed Stay tuned for the full scoop!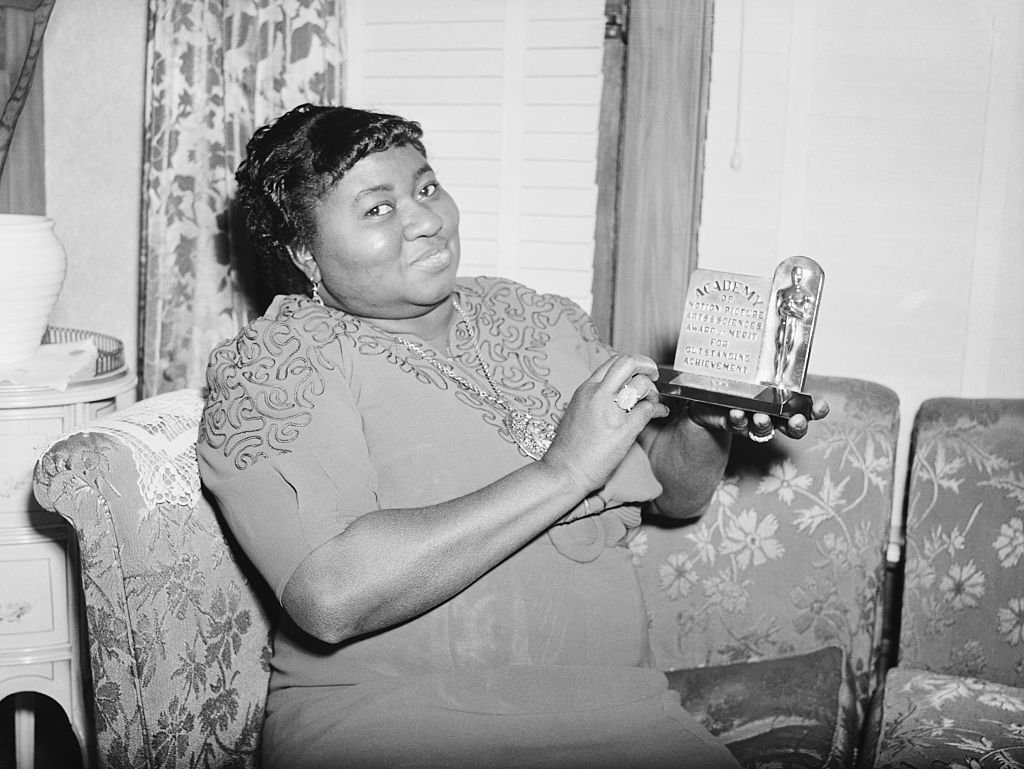 ---
Life Growing Up As Hattie 
The early years for Hattie McDaniel were the years that would prepare her for many of the challenges that were still to come. Born in 1893, the Wichita, Kansas native came from a huge family. She was the thirteenth child born to her mother, a domestic worker!
Not only did her mom's profession get handed down to her, but lots of responsibility did as well. However, this busy living environment helped Hattie develop a great skill of working with lots of new people and tasks. As a young girl, she was one of only two black students at the 24th Street Elementary School in Denver, Colorado.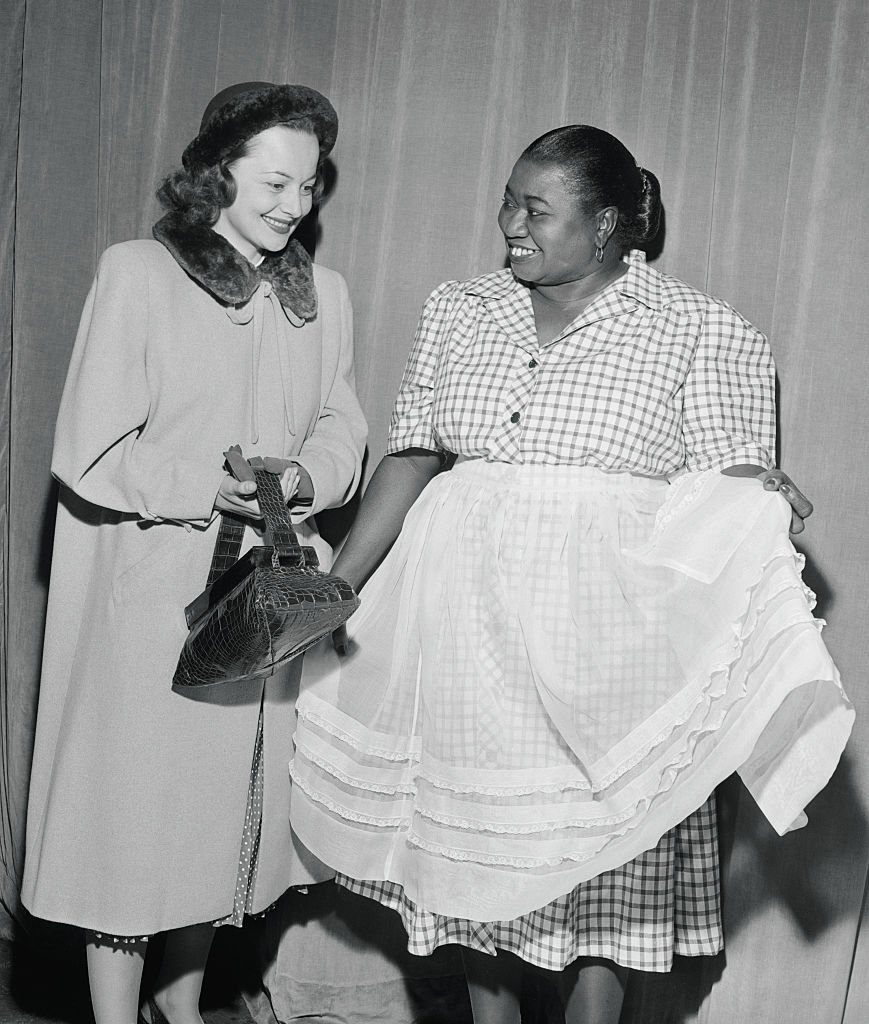 ---
Her Father's Struggles Were Her Own
Not only did Hattie face many prejudices growing up, but she saw the consequences her father, a former slave, had to face. Henry McDaniel was injured during the Civil War, and in many ways, Hattie saw that as a symbol of his struggle against both slavery and racism, a battle she would take up as well.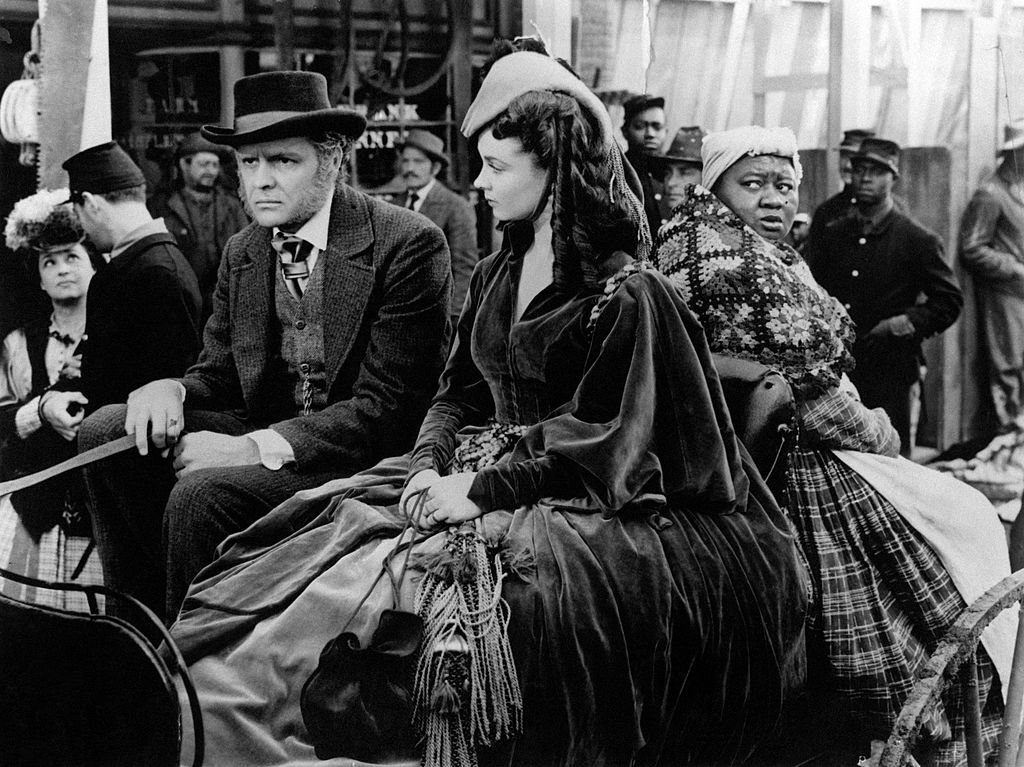 While the star never faced slavery herself, she did live in an era where her dreams were not seen as necessary. Known affectionately as Hi-Hat Hattie, she managed to make her hopes come into fruition. But it was not a walk in the park, and she often saw criticism.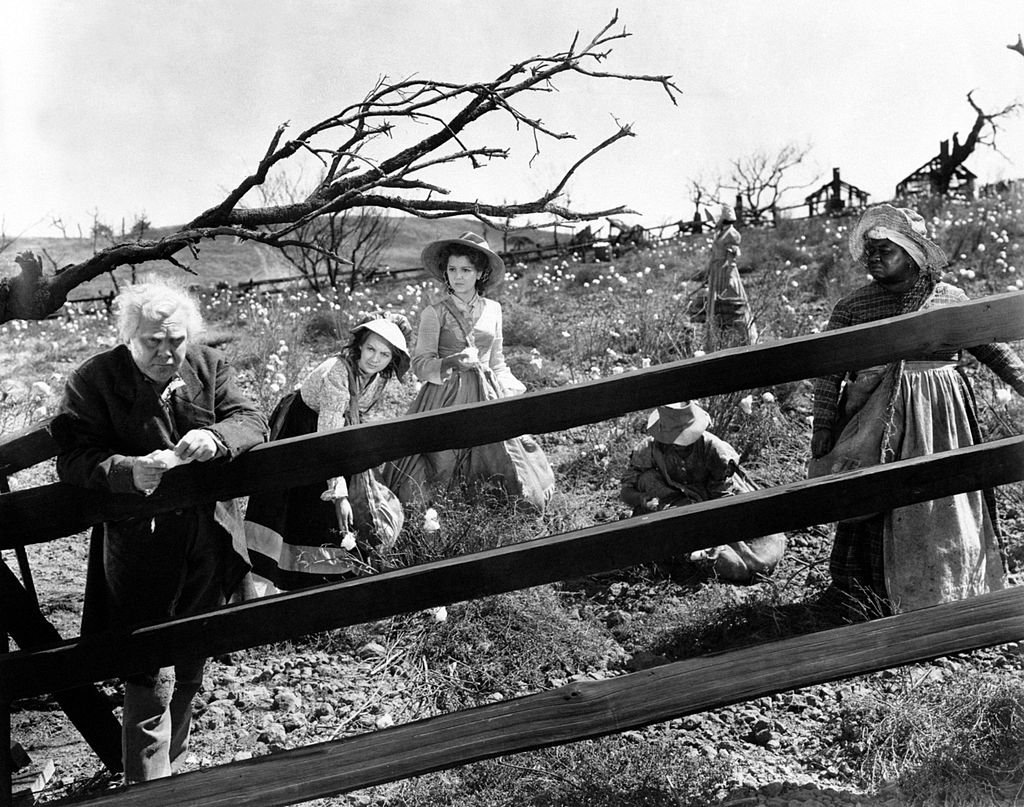 ---
Even Hatties Friends Criticised Her
As we will later discover, this was one rising star. This was also the reason Hattie received lots of backlash in her career. In addition to facing racial discrimination, Hattie suffered snide comments from her fans and circles. Why? Well, many said she was not doing a good job of representing black people.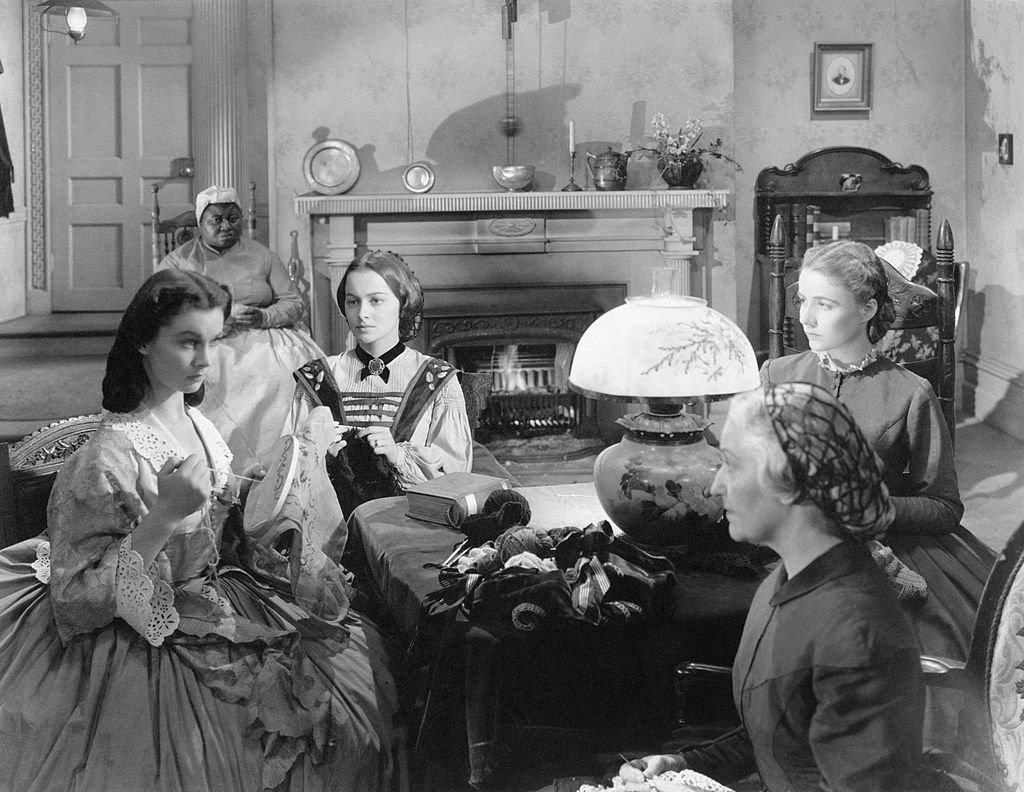 As we will explore, the actress often landed the role of a maid. She never backed down from these parts, though, and also never apologized for starring in them because she knew what she was truly doing... She was making history! Despite being bullied for playing a maid, she improved working conditions for black people.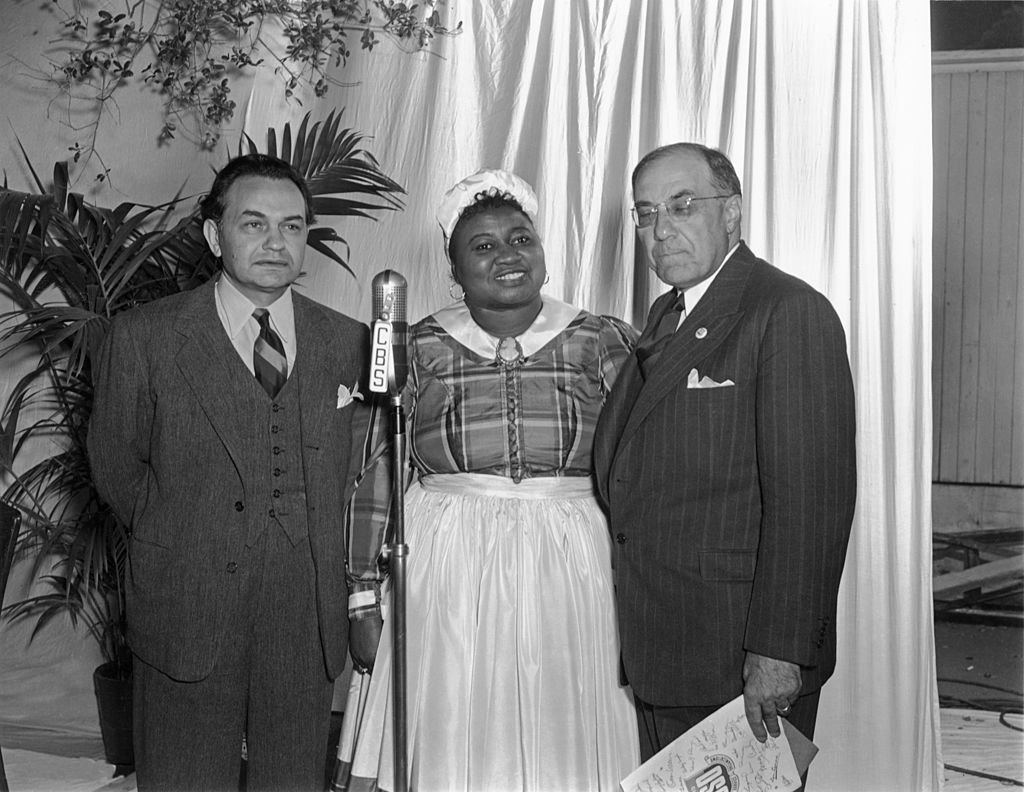 ---
How Hattie Made A Difference Amid The Tough Times 
While she was facing comments from every single corner, the star remained resolved and made a difference. She talked directors into improving the script to be less racist, all the while playing the role of a maid. In her own words, she said: 
"Several times I have persuaded the directors to omit dialect from modern pictures. They readily agreed to the suggestion. I have been told that I have kept alive the stereotype of the [omitted] servant in the minds of theatre-goers. I believe my critics think the public more naïve than it actually is"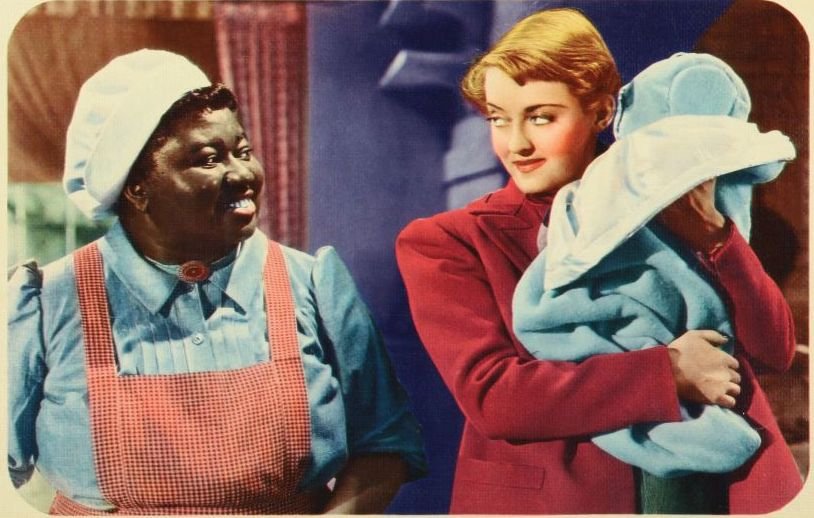 ---
So, Who Was The Beloved Hattie?
Born to a family living in poverty, no one could have guessed that Hattie would go on to become a world-famous actress. Her brother first tried his hand at show business, and that's how his sister got into it. She was part of a comedy troupe and then settled in Los Angeles.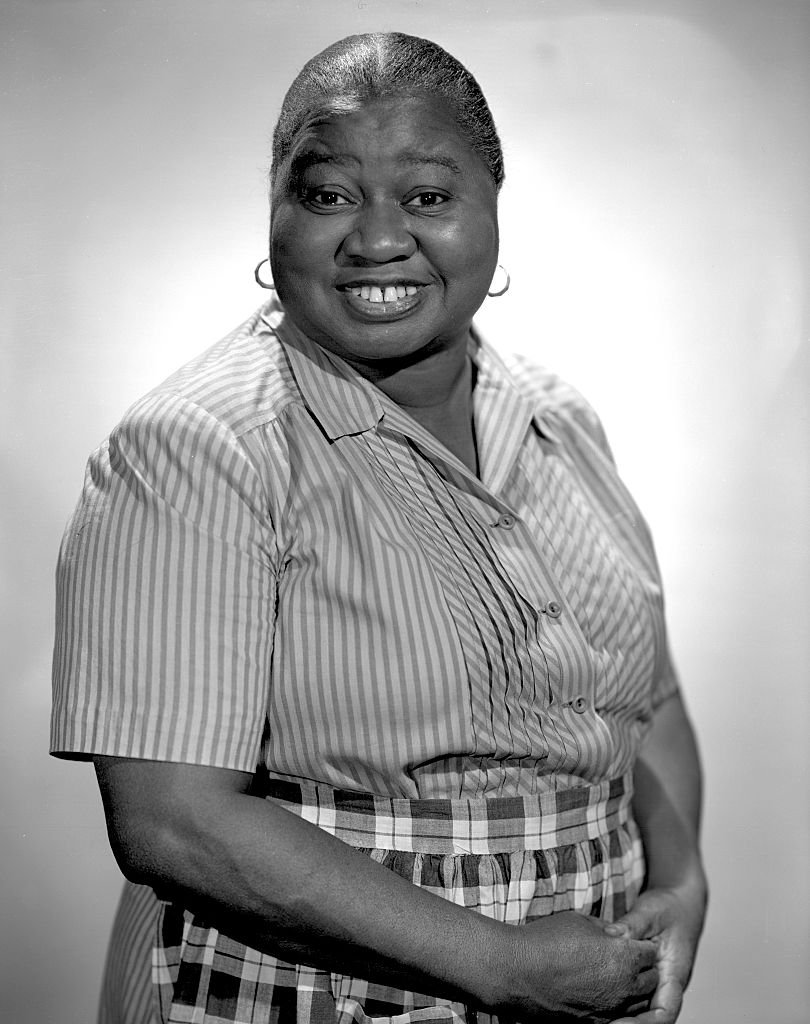 She paid her bills doing odd jobs as a house worker, cook, and various other small stints. All the while, Hattie was still making time to follow her dreams of starring in the limelight. She took any job on radion and in films that she could get her hands on an eventually her hard work paid off.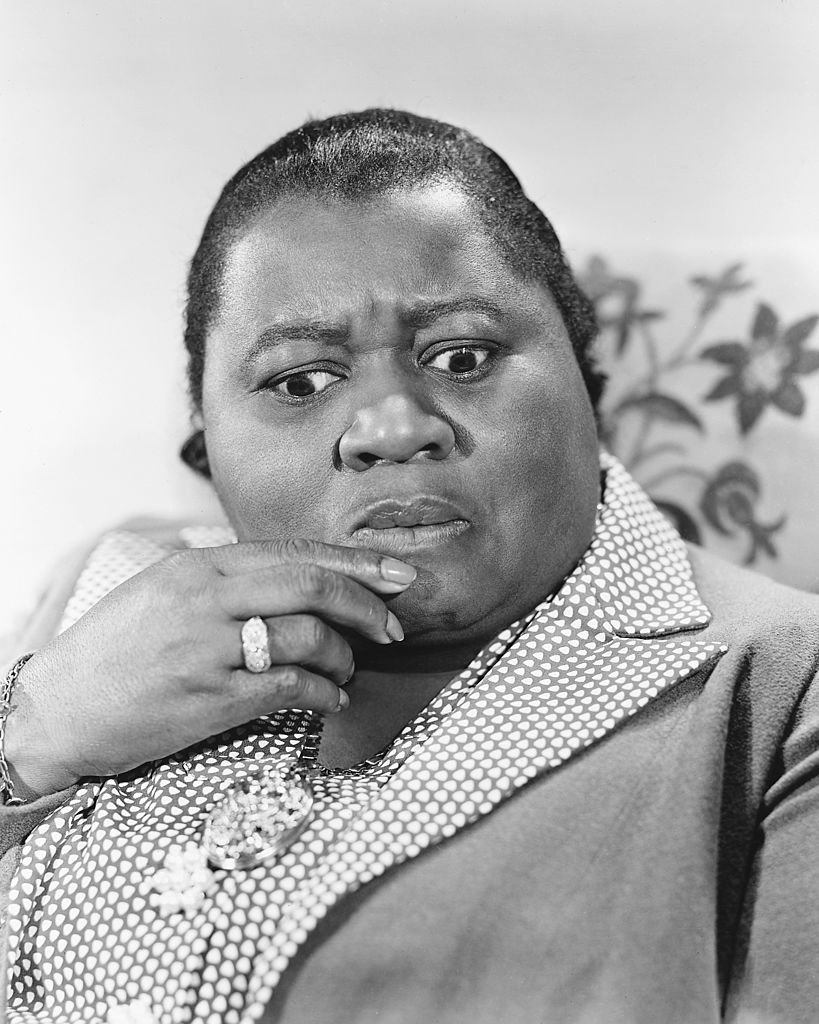 ---
The Role That Changed Her Life 
She auditioned to portray Mammy in the acclaimed, Gone with the Wind film, which ultimately made her a sensation. Arriving to read scripts for the part, Hattie was dressed in her real-life maid's attire. This uniform is said to have helped her clinch the role because it seemed authentic.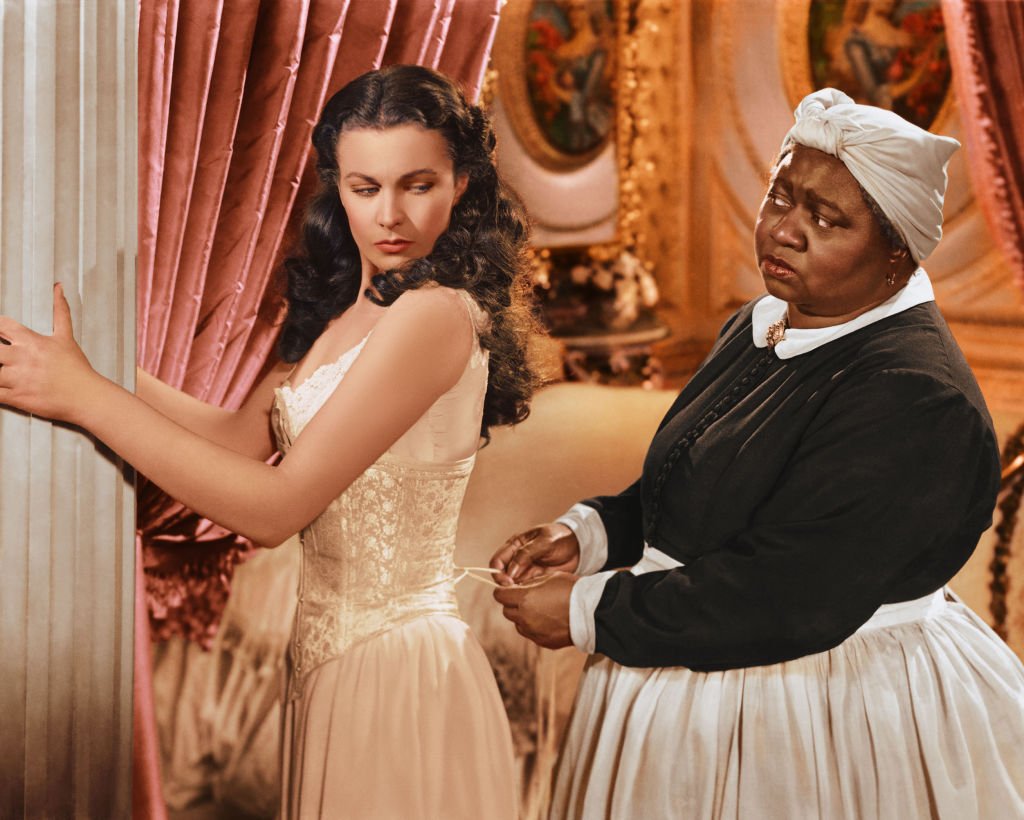 ---
So How Did She Win The Prestigious Award?
Being a pioneer is never easy, and for Hattie, landing an Oscar as a black woman was not going to come on a silver plate. She was the one who fought for her name to be submitted as a potential winner. Hattie had seen all of the fantastic reviews of her performance and trusted her gut.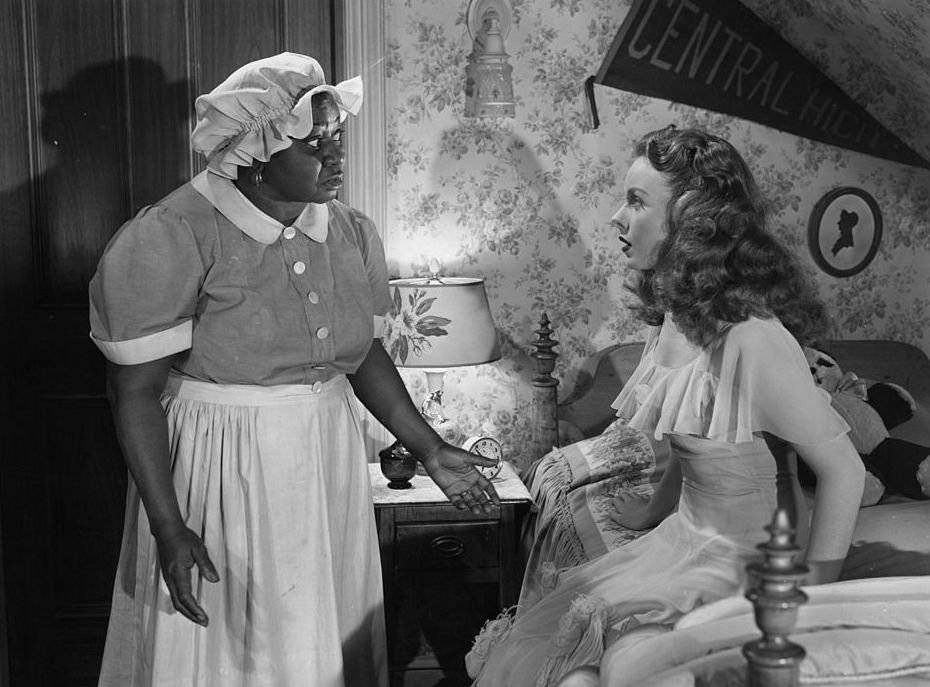 She walked into her producer's office in1940 and showed him the gleaming reviews. He had no option but to submit her name. As we now know, she would not only be nominated for the Best Supporting Actress category, she went on to win the award and make history as well!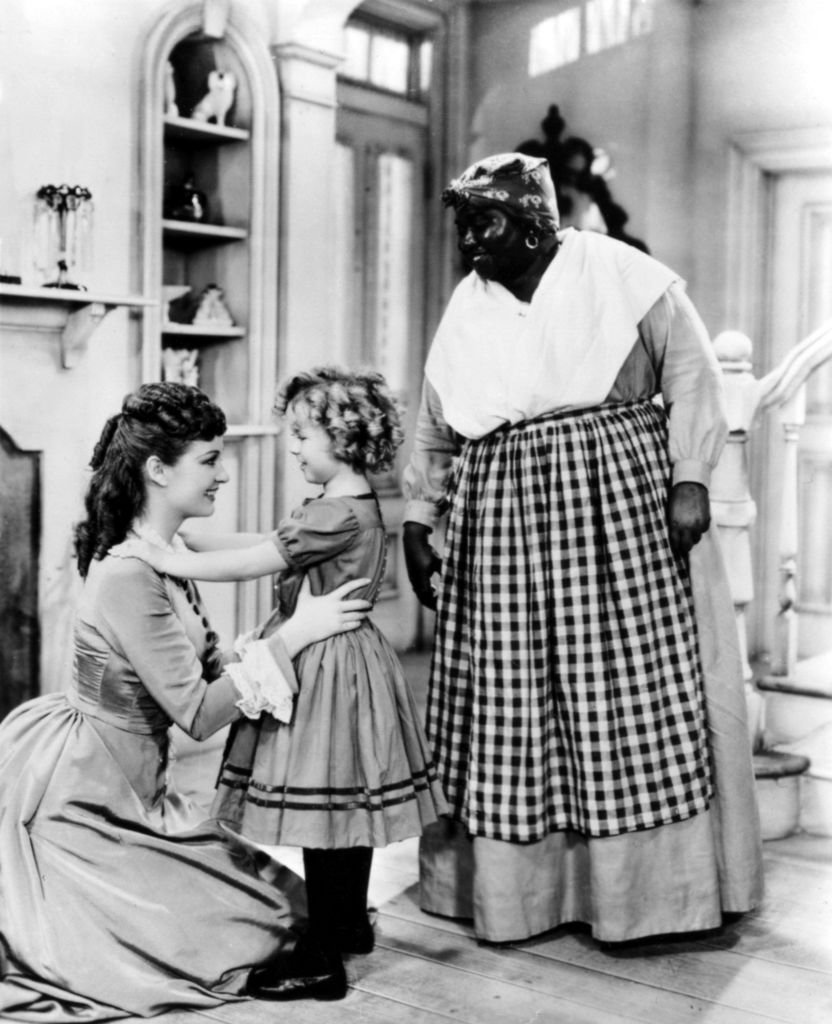 ---
Hattie Could Not Fully Attend The Oscar Ceremony 
The 12th annual Academy Awards was a glitzy event as it always is and was held in the stunning Ambassador Hotel. Sadly there were still various laws and policies governing race in America. This was the reason Hattie could not sit at the table for the Gone with the Wind team.
She arrived at the event excited as ever and, to her surprise, was escorted to a separate table. It was on the side of the wall and didn't give her a perfect view. She was only joined by her escort and her agent and no guest of her own choice. But she didn't let it get her down.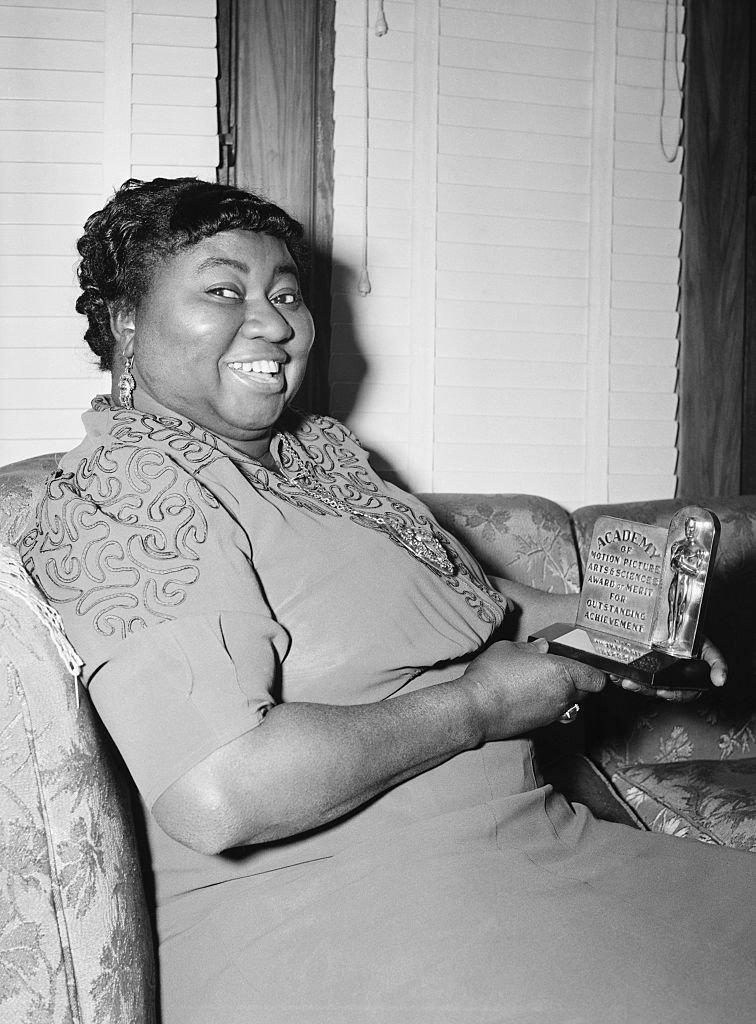 ---
The Star Gave A Powerful Speech
When Hattie received her award, she was fortunately allowed to make a speech upon collection. Her words reverberated all around the room and were truly powerful and awe-inspiring. Not only did she keep her head held high, but she thanked everyone around her.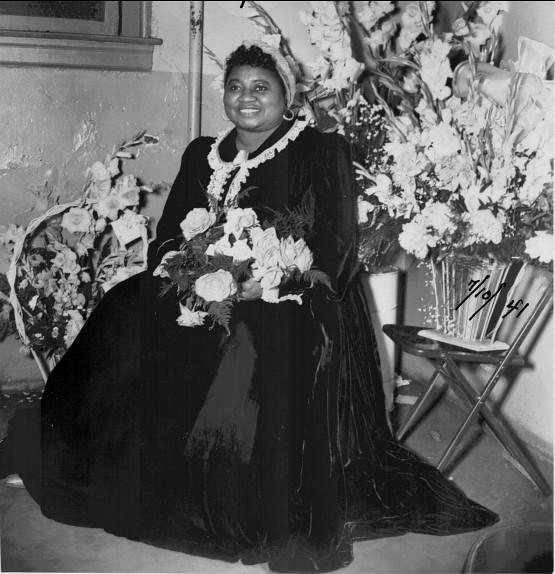 In her emotionally profound speech, the brave actress said the following:
"This is one of the happiest moments of my life. I want to thank each one of you who had a part in selecting me for one of the awards. For your kindness, it has made me feel very, very humble and I shall always hold it as a beacon for anything I may be able to do in the future. I sincerely hope that I shall always be a credit to my race and the motion picture industry. My heart is too full to tell you how I feel."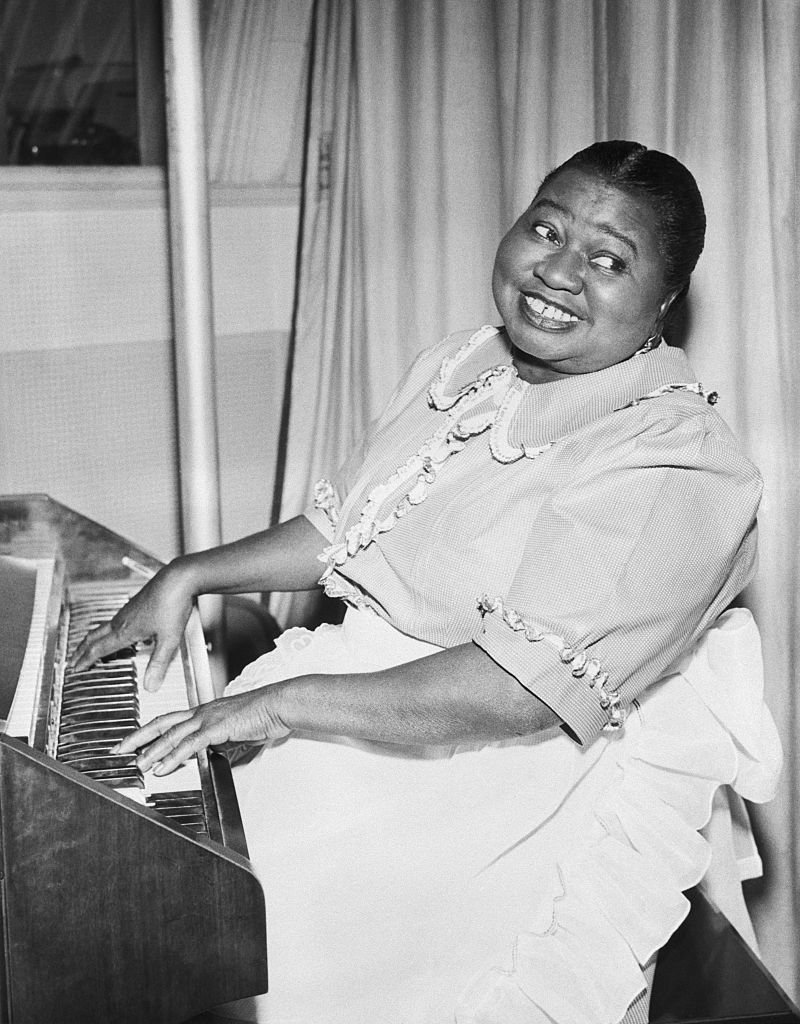 ---
Why Did Everyone Know Hattie Would Win The Oscar? 
There was no doubt in the room at Hattie would be walking away with an Oscar. Why? Well, a list of the winners was leaked before the time, and many assume this was to prepare the audiences. However, every person was still moved by her stunning words.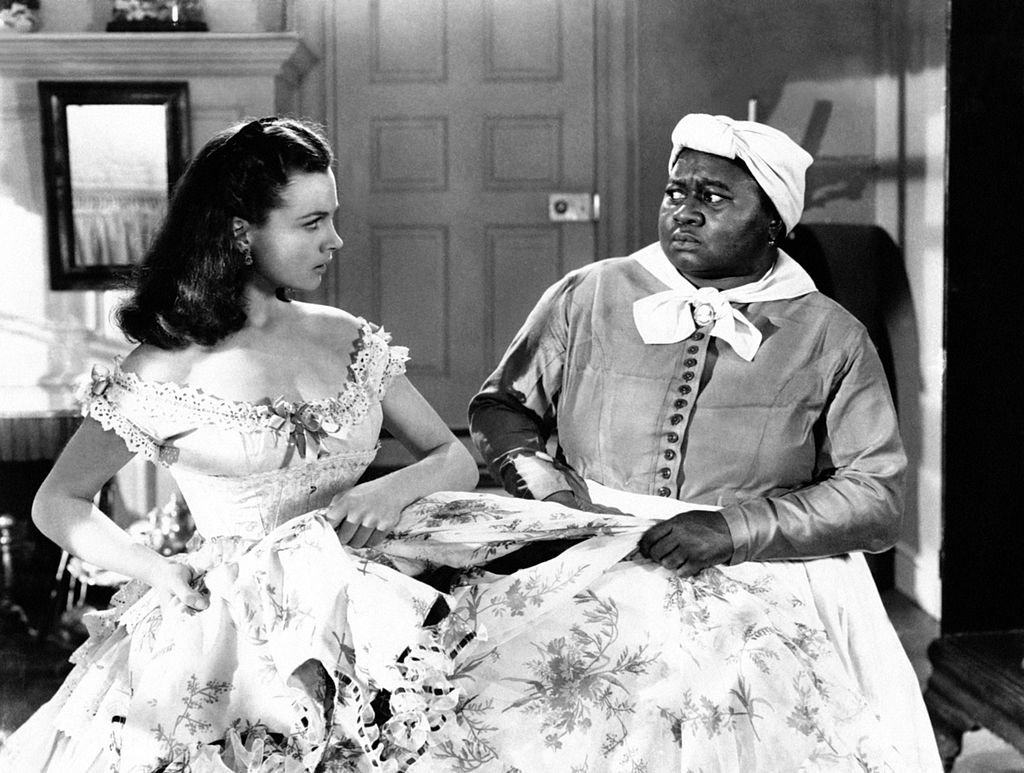 It was clear that her outright elegance and grace moved many in accepting the ward. There was also, of course, the sense that history was being made because it was indeed! Louella Parsons said it like this "You would have had the choke in your voice that all of us had."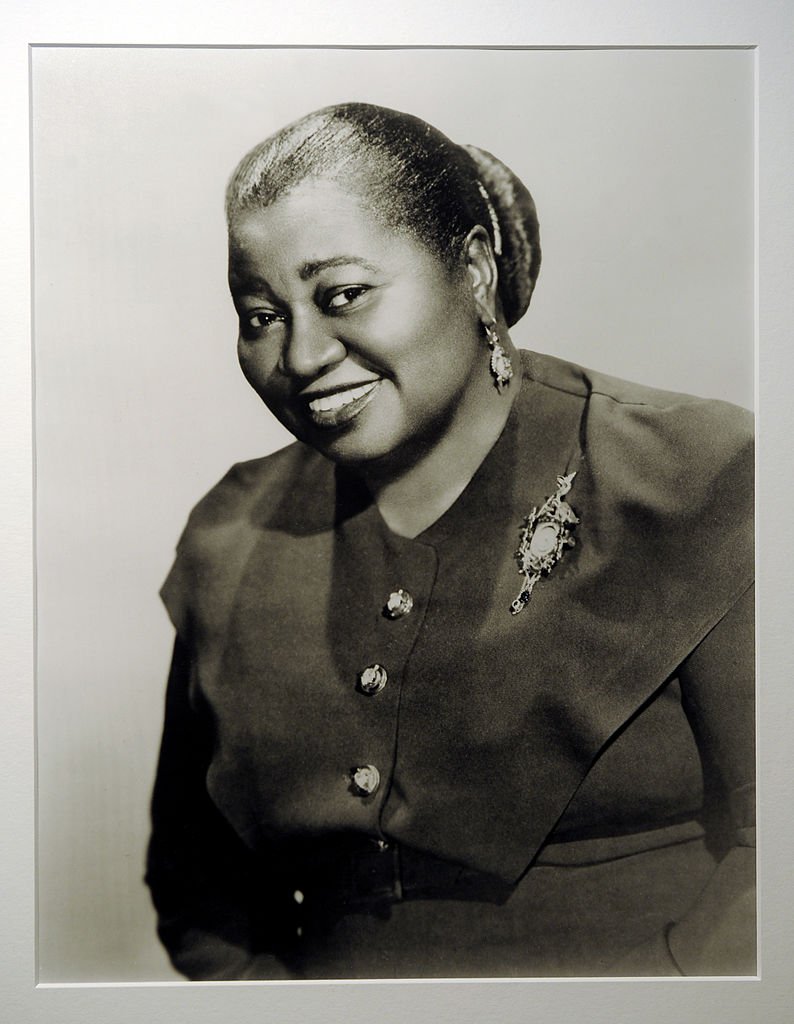 ---
The Mystery Of Her Missing Oscar Award
Miss McDaniel's life was one of a kind and even included her own story of mystery. Back when she won her award, the winners were still given golden plaques instead of trophies like today. And it is this plaque that presents quite a curious case of intrigue.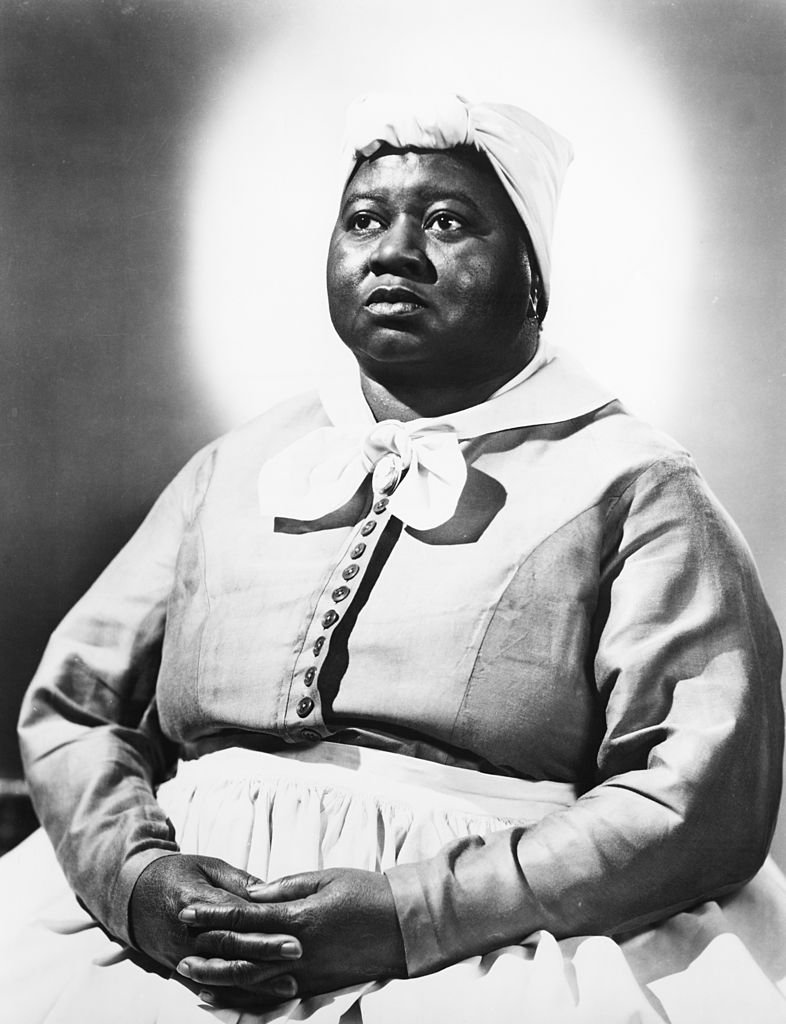 It went missing, and to this very day, it has still not been tracked down! The last place it was seen was at Howard University in Washington, D.C., to which Hattie lovingly donated it. The award was on display in a complex for fine art, but in the 70s, someone noted its absence.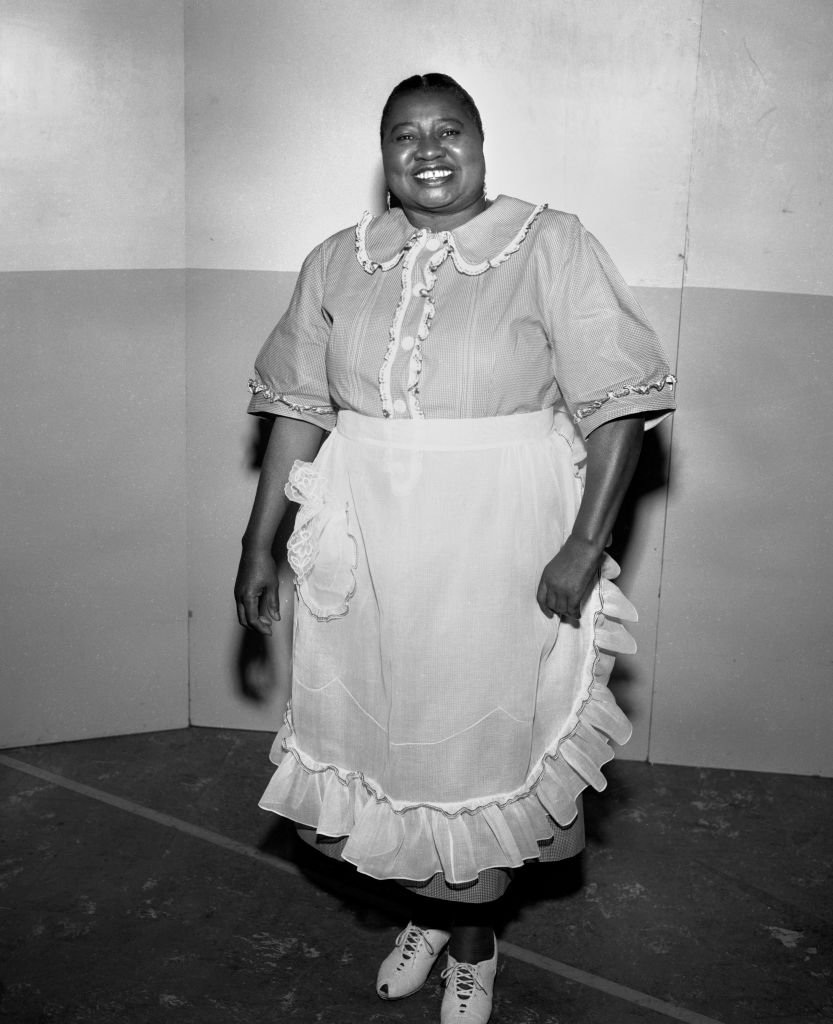 ---
The Rumors Surrounding The Oscar's Whereabouts  
In 2009, Thomas Battle, the then-director of Moorland-Spingarn Research Center at the university, shared his thoughts about what had happened to the award. His take was that it possibly had something to do with the protests and unrest at the time. He said the following:
"The understanding that I've developed has been that it was probably in the late 1960s or early 1970s—or perhaps during a period of student unrest at the university. But unfortunately all of the principals who would have been involved at the university at that time—administrators and others—are no longer with us, and we have not been able to get the kind of direct information that we would like to be able to pursue this investigation further."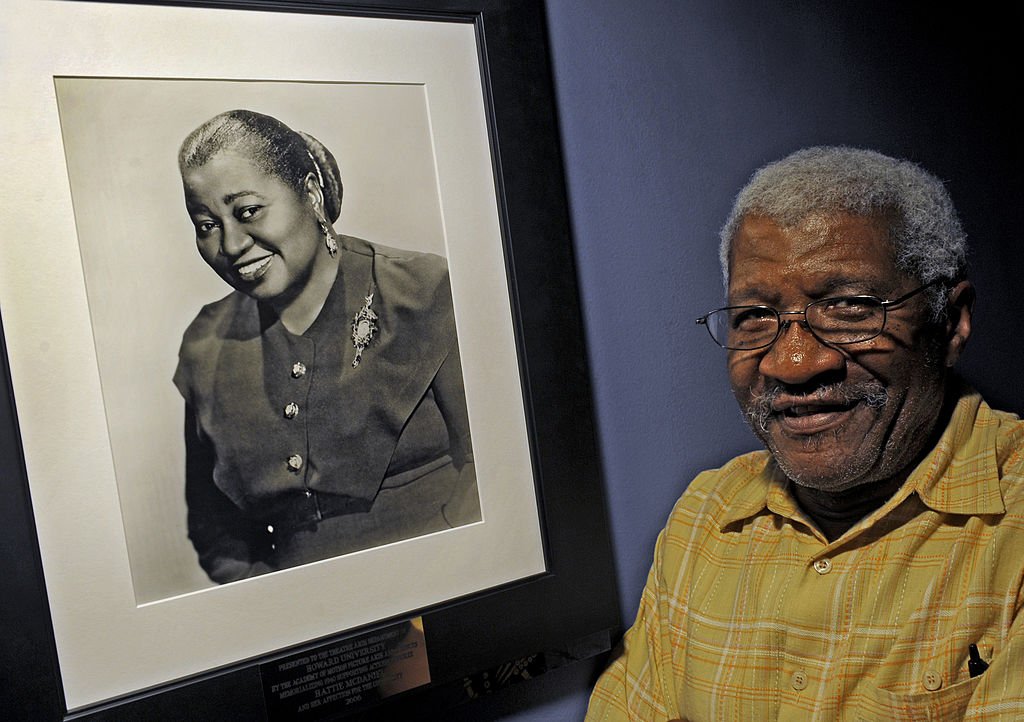 ---
Hattie Still Faced Lots of Opinions After Her Acclaim
She became known for the servent archetype, having played more than 70 maid roles in her career. This fact did not sit well with various audiences, from the critics to her fans. In many ways, people believed she took on subservient roles and did not break that stereotype down.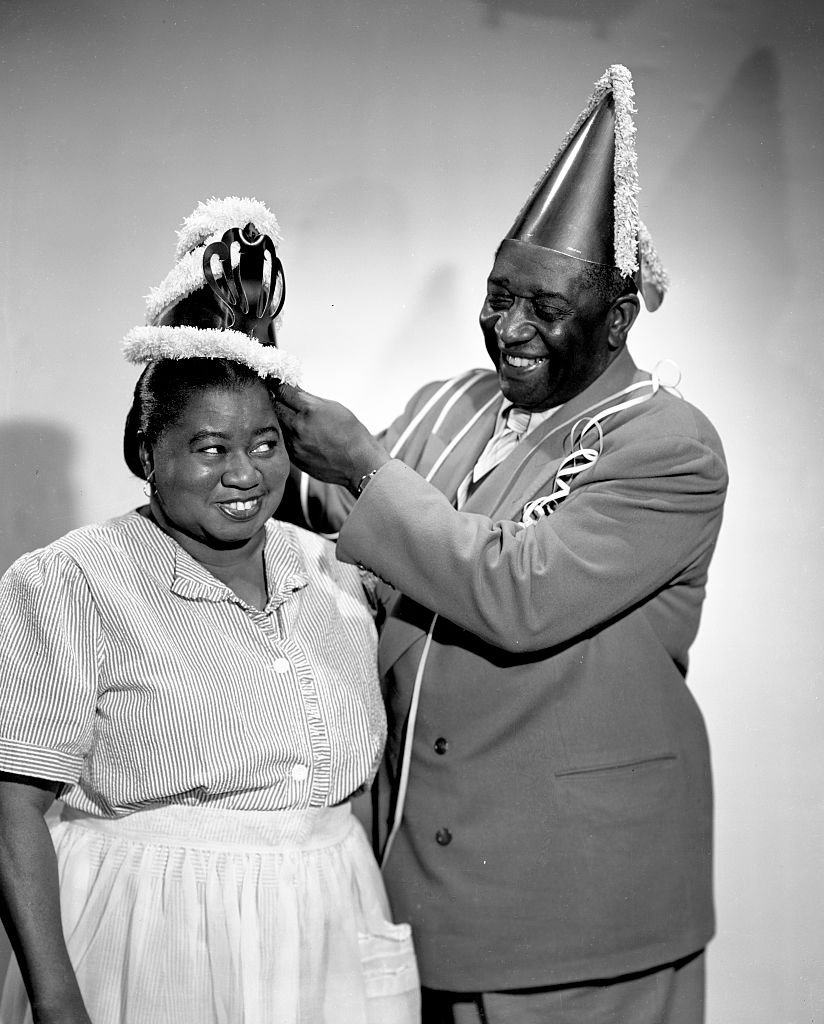 Either way, she is still hailed as a history maker and can be proud of the racial equity she introduced to the Hollywood Oscar circles. The actress also had her own words to say about those who criticized her playing the role of a maid. She comically stated: 
"I'd rather play a maid and make $700 a week than be a maid and make $7."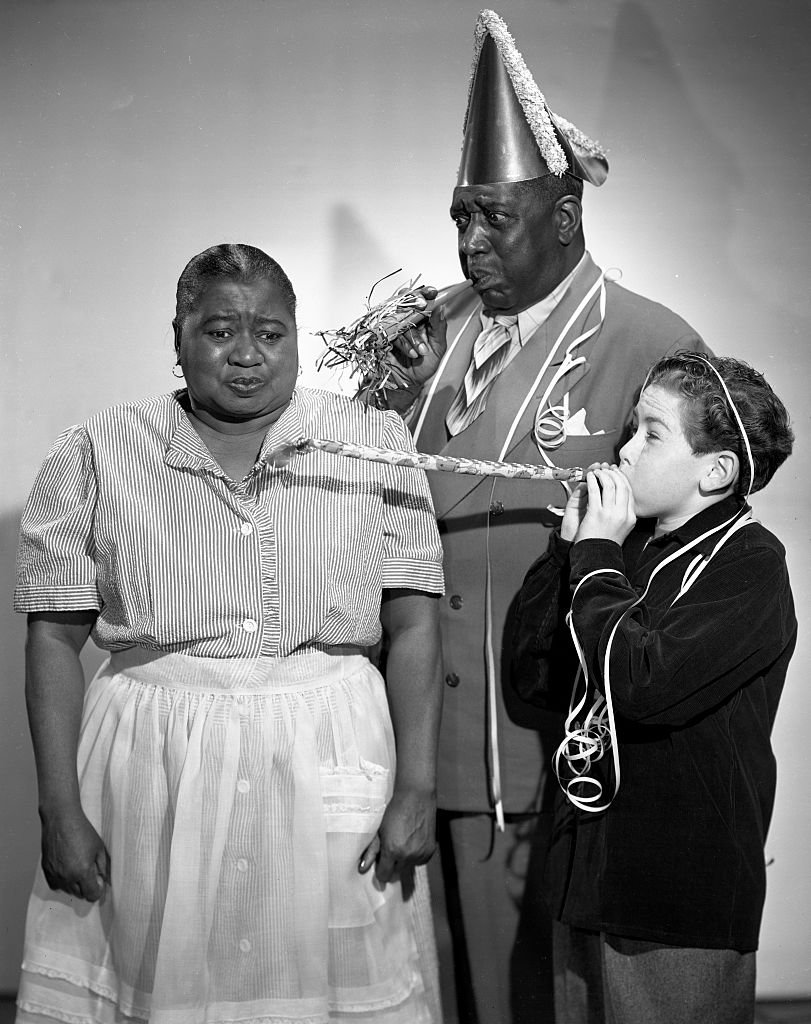 ---
The Next Step For Hattie: Taking On Radio 
The star did grow tired of playing very similar roles after a while and thus turned her eyes onto some new ventures. One of which was radio, The actress had a natural talent for it, and as her career pivoted in a different direction, she again made history in this field.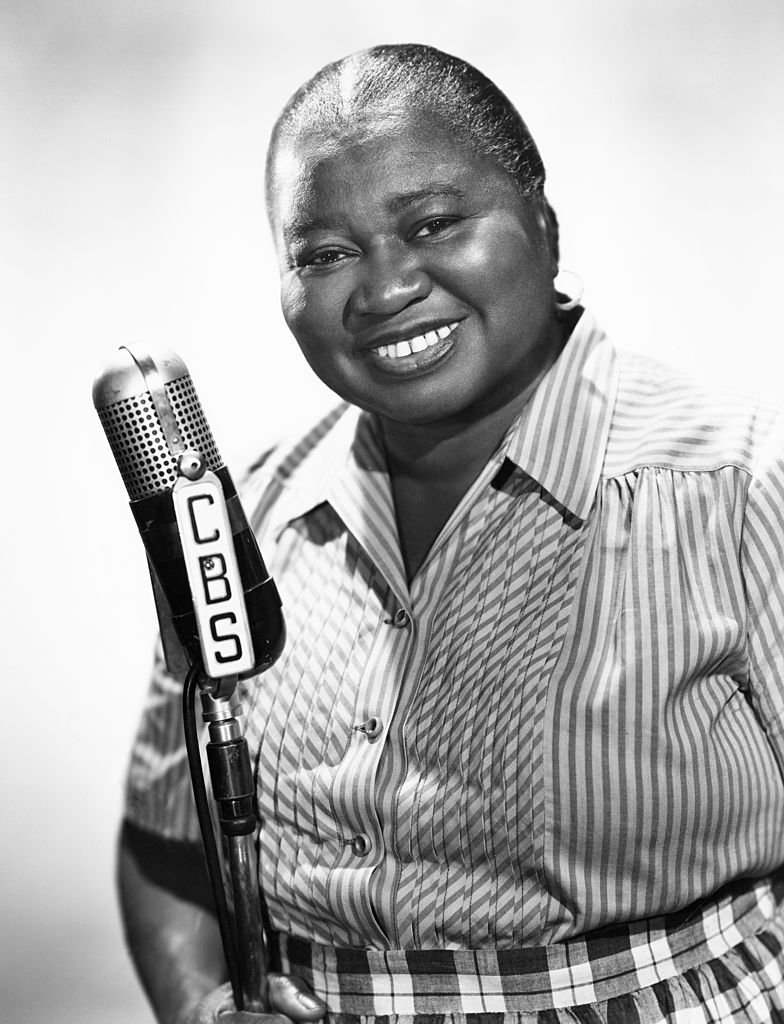 Hattie became the first black woman to gain her very own radio show! She took over from the famed Bob Corley, a white voice actor, known for his part in Beulah. Later she went on to gain a TV role for the television adaptation of the radio series, which she starred in for a little while.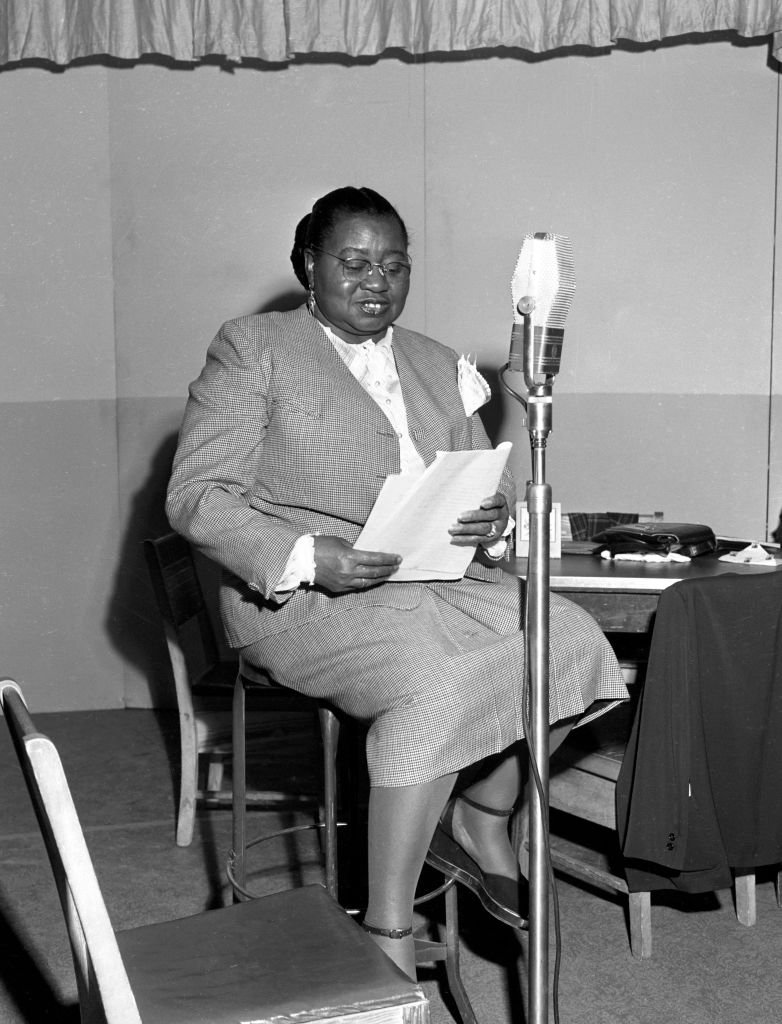 ---
What Made Hattie Such An Impressive Star?
In addition to all of her incredible accolades and obvious acting talents, the lovely Hattie was simply an all-round pleasure to have in every setting she found herself. Mabel Collins had some fitting words to describe Hattie. She said the following about her:
"Every picture and every line, it belonged to Hattie. She knew she was supposed to be subservient, but she never delivered a subservient line."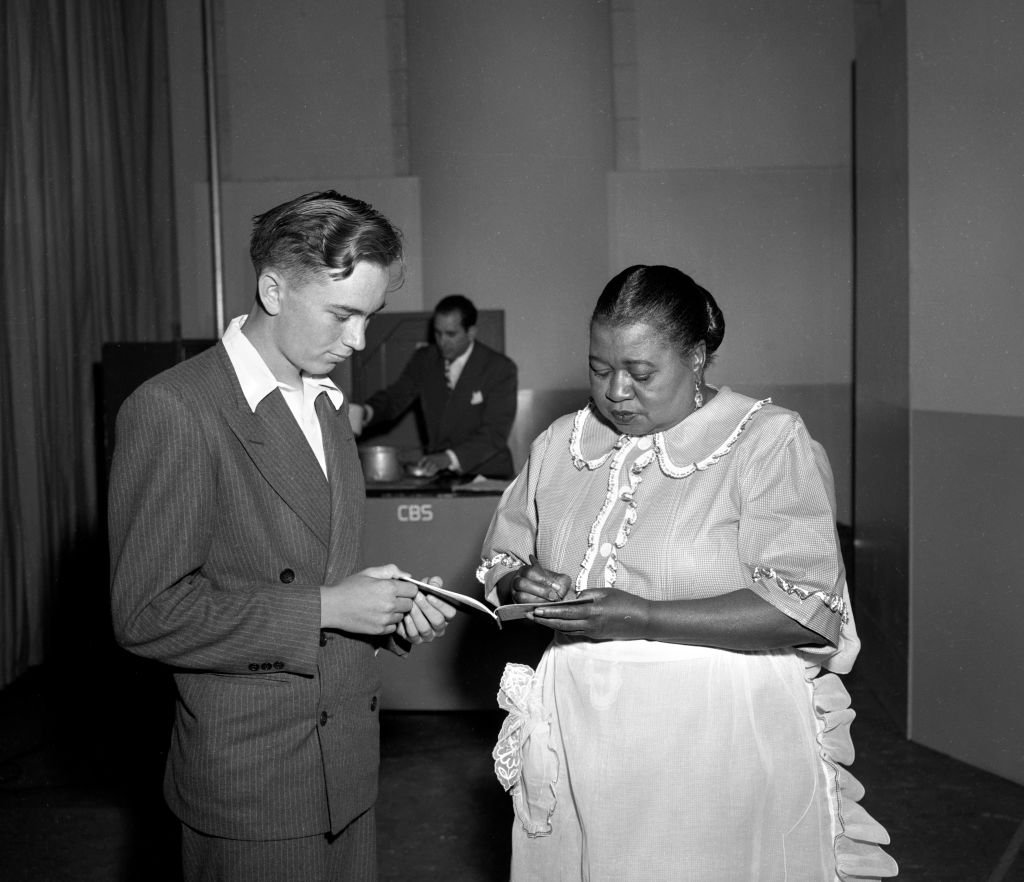 ---
Her Final Wishes 
The beloved actress, Hattie McDaniel, passed away in 1952 when she was only 57 years old. She had apparent wishes for her funeral, including a bunch of white gardenia flowers as a must. She also wanted her final resting place to be Hollywood Forever Cemetery.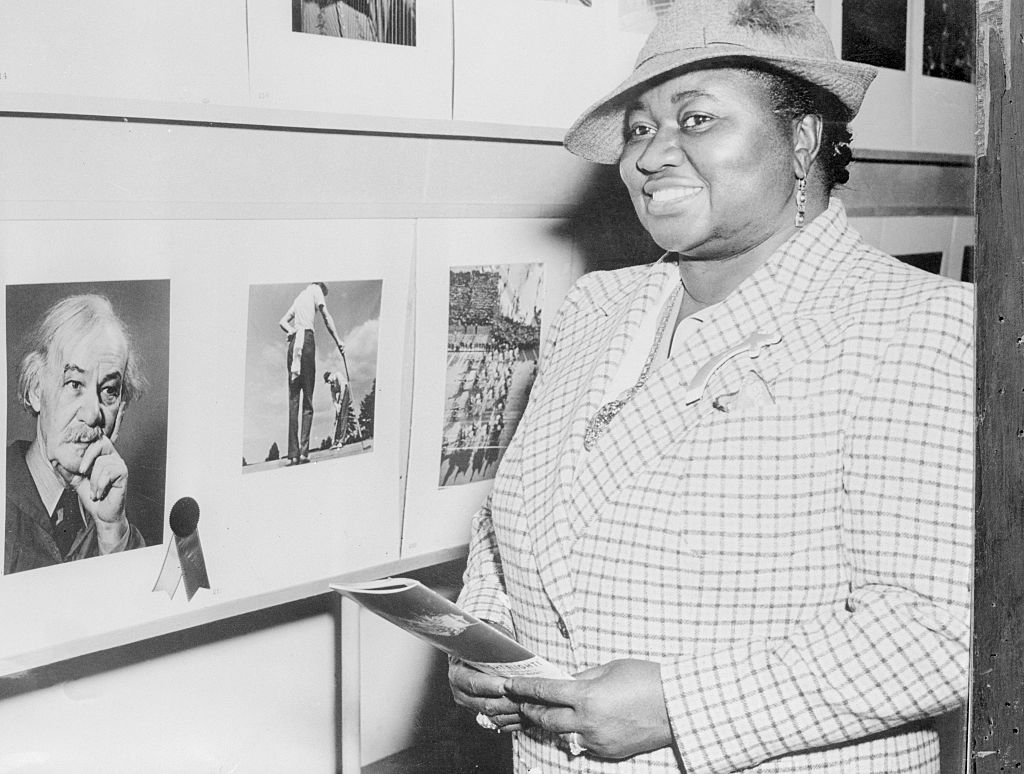 However, the policies of the time made that wish impossible. Instead, her family managed to lobby for a marble memorable in her honor many years later. The actress now has a special place Hollywood Forever, where she always wanted one and where she certainly deserved to be.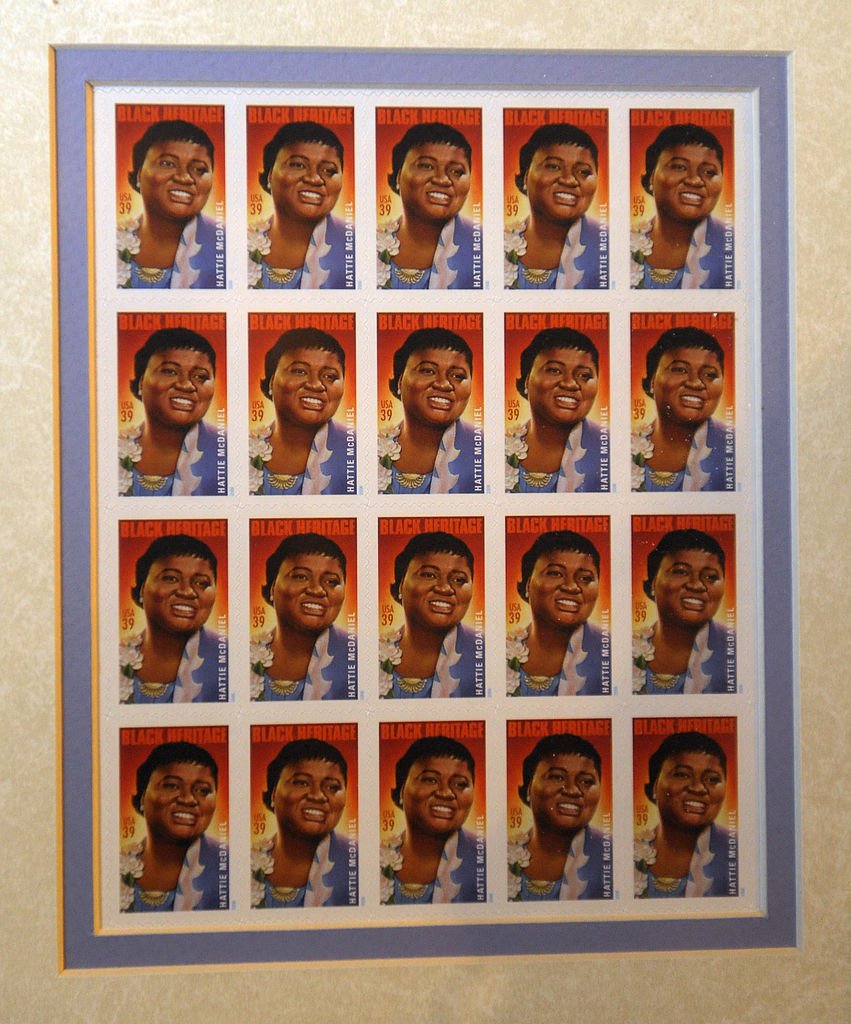 ---
Keeping Hattie's Legacy Alive
While Hattie had no kids of her own, she did have four husbands. But it is not they who keep her memory alive. Instead, it is her sister Etta and Etta's grandson, Edgar Goff. This extended family made this their mission. Edgar was particularly fond of telling her story and ensuring that she is never forgotten.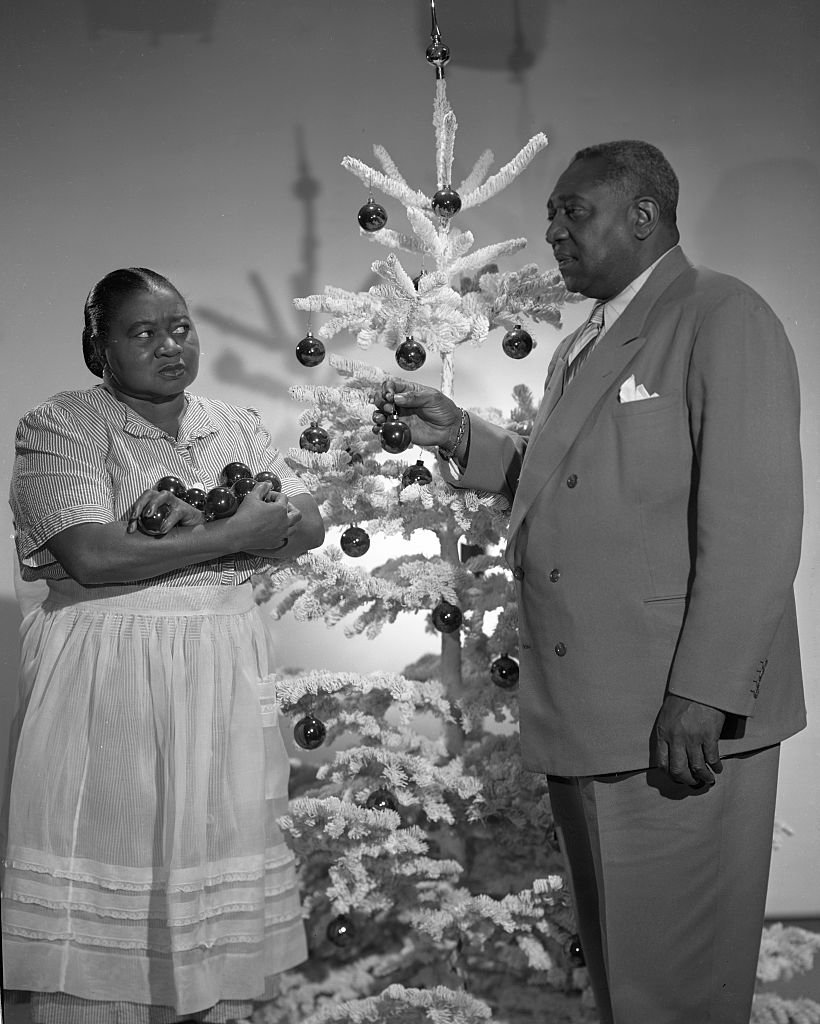 For the actress who decided on her career path at the age of six, she will always be known for her determination to make a success of herself in the industry. It was always meant to be; after all, she was stage ready all of her life. As she comically said:
"I knew that I could sing and dance . . . my mother would give me a nickel sometimes to stop."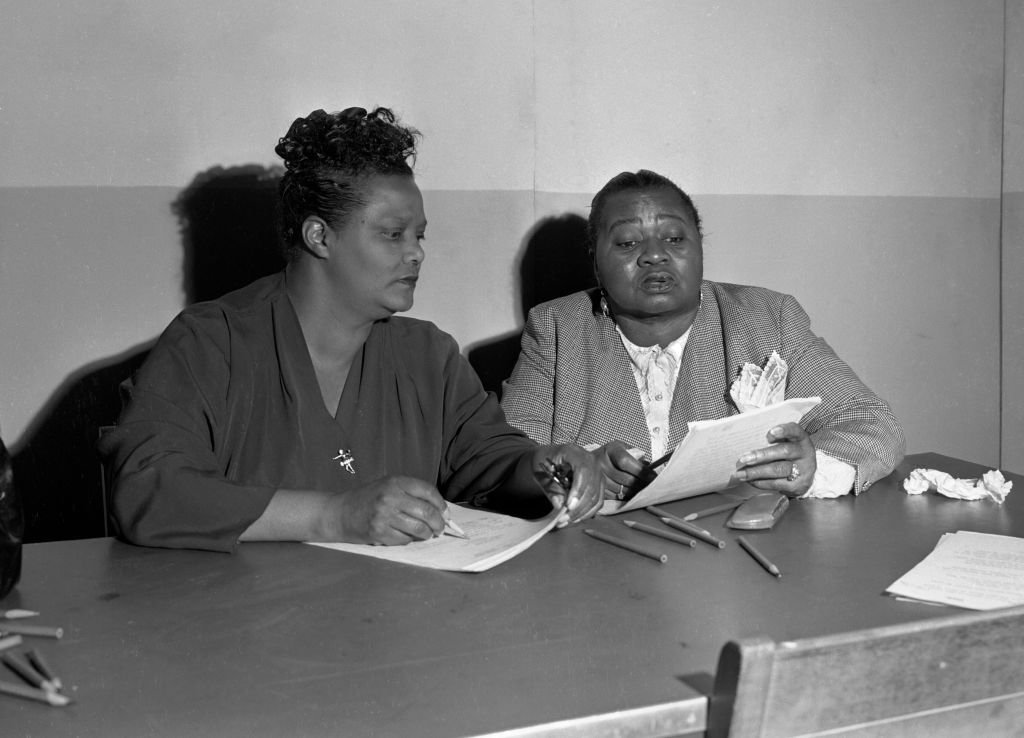 ---
Watching Hattie's Story On The Screen Today
Ryan Murphy's flick, Hollywood, is giving us all the chance to lean into some of the true stories of Hollywood hopefuls from the past. One of these happens to be the legendary Hattie McDaniel. She will be portrayed by Queen Latifah, the producer, Ryan said: 
"It was very emotional to have these people get justice and to be seen and to have acceptance, which everybody should have and want. It was an emotional thing to give them the happy ending that they had been denied."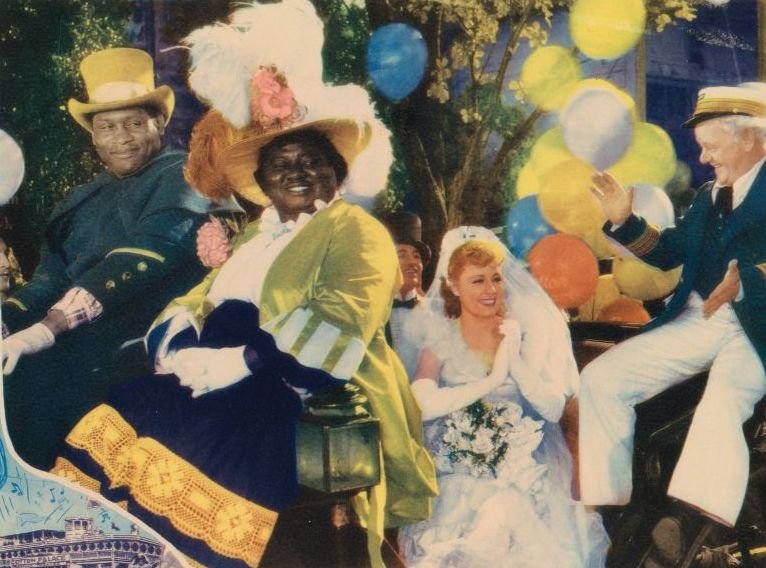 ---
The directors were very pedantic about getting even the tiniest details right in the film. Not only did they want to honor the legends like Hattie but they wanted to do it well. Thus they made sure to perform thorough research and background check, asking for as much detail as possible. Ryan said:
"But [McDaniel] are all deceased and they're all legends and in the public domain. We were very, very careful, however, that anything involving them was very heavily researched and vetted. For example, the Hattie McDaniel stories about the Academy Awards and not being let in — we checked and double-checked the details, down to the color gardenias she wore in her hair."
What a truly inspiring woman Hattie McDaniel was! Not only did she become famous for her many "firsts" in Hollywood but also because of the immense talents she displayed amidst extreme hardships in her life. She held her head high and faced challenges with immense bravery! Did you know about her history? Leave us a comment and click the share button!  
Sources: Harper's Bazaar, Oprah Mag, Colorado Virtual Library