9 Rules That Made Margot Robbie Famous
Whether your favorite Margot Robbie film is Suicide Squad or Once Upon a Time in Hollywood, they all have one thing in common - Margot looks phenomenal in every movie! She is a hard-working and determined star, who's made it big by believing in herself. We've put together a list of 9 rules she lives by. 
---
9. DON'T BE AFRAID OF HARDWORK
Let's admit it, we love Margot's endless charisma and grace. From The Wolf of Wall Street to I, Tonya the actress does a wonderful job portraying enchanting and strong women. Robbie looks so naturally elegant that it is hard to believe she spent much of her childhood working on a farm.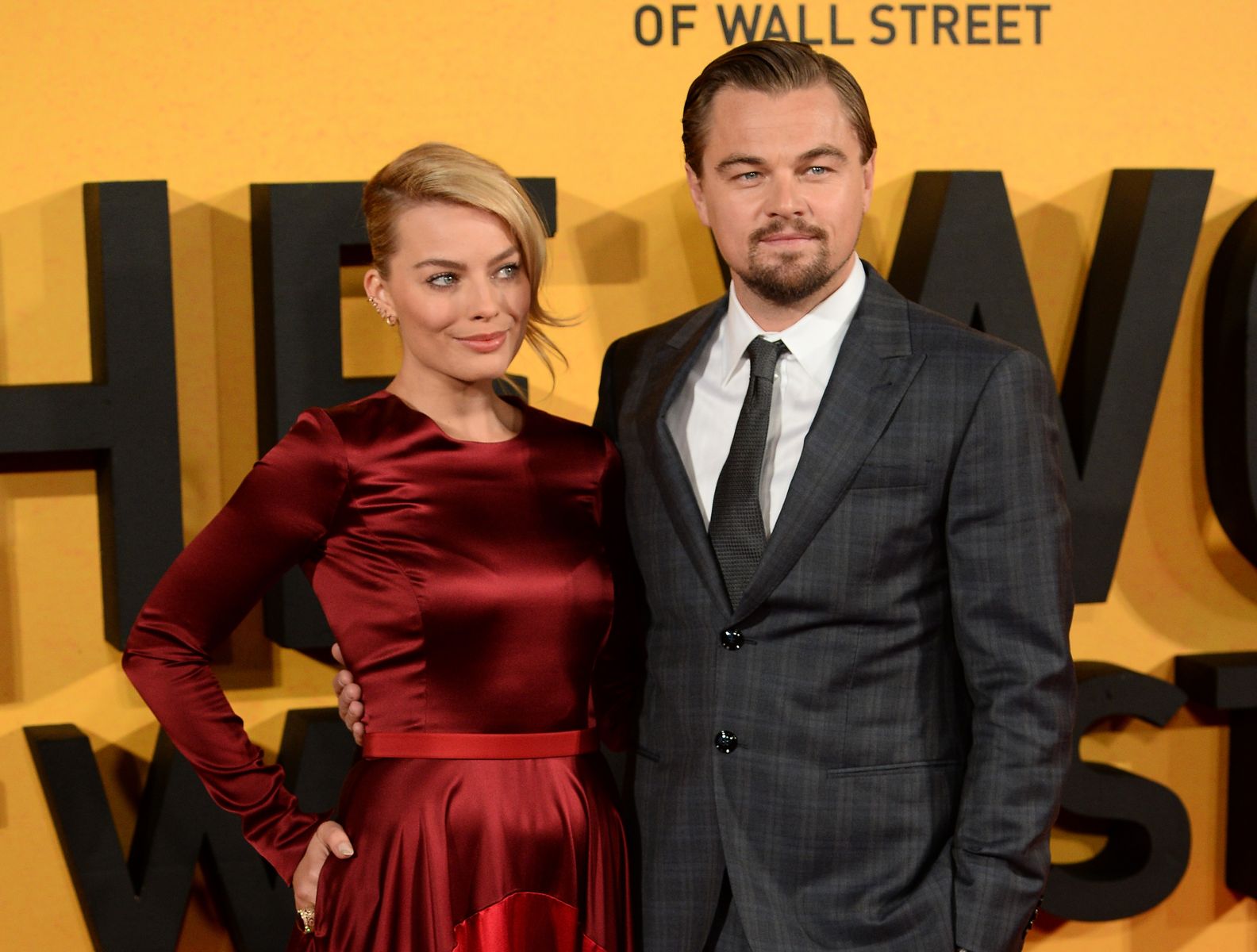 ---
The truth is, Margot Robbie is Australian and she spent her childhood in Queensland. Her mother is a physiotherapist and her father worked in farming, but they separated when Margot was little. This event shaped a large part of her personality, although, she loathes discussing any details.
---
Margot is one of four children raised by a single mother and had no choice but to work hard. The state she lived in is associated with beauty, nature, and serenity; yet, Margot helped her grandparents out on their farms a lot. She was sporty, competitive, she took part in school plays, and did well in school, especially in legal studies.
---
She was 17 when she graduated, "and everyone said she should go to university, study law", Margot said in an interview with The Guardian. However, the future actress did not want to study law, and she had her own reasons for that:
"I decided I didn't want to spend money I didn't have, on a subject I didn't want to do, only to be paying back debt for the rest of my life. Why abide by that invisible rule?"
Instead, Margot got a job as a waitress at a bistro and decided she would follow her dreams, which were to travel and to become an actress. Not many people have the guts to go after their true ambitions, we're glad Margot followed her heart.
---
8. DON'T BE AFRAID TO START AT THE BOTTOM
Now few people remember that Margot starred in a soap opera, which was her ticket to the big world of cinema. Cast in 2008 as Donna Freedman on the Australian soap opera Neighbours, 18-year-old Robbie went all the way from a guest part to a recurring role.
---
She starred in 327 episodes of the show, and she could have done more, but she saw a different opportunity, and instead of renewing her contract for Neighbours, she moved to the US. Margot realized that in order to become a professional actress, pure talent wasn't enough, she had to get an education too.
Some future great actors could afford to study in such prestigious colleges as Rada or Julliard, while others hoped to get noticed with their talent. Margot Robbie studied in Ramsay Street school, where she did everything she could to become a professional.
---
Thanks to her experience in Neighbours, and her studies, Margot learned one valuable lesson that has never let her down. "On Neighbours there were no trailers," she says, "you just, like, sat with everyone. You shared the kitchen. You hung out."
When Margot moved to America, she was cast in a new TV series, about 1960s cabin crews, called Pan Am. But Pan Am only lasted a few months, and Margot was left without a job again. But, the actress proved to have more ambition than most.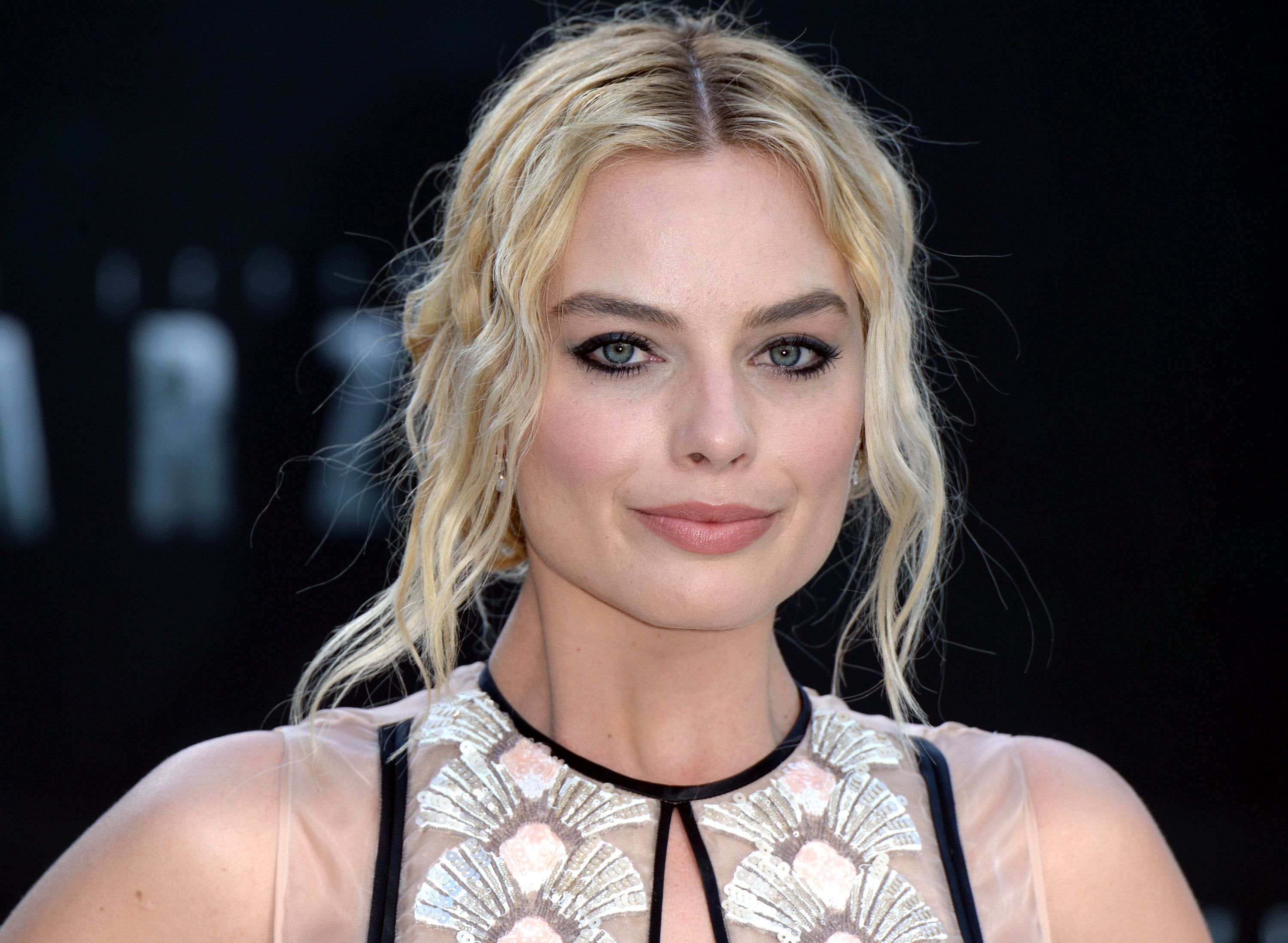 ---
7. BE PERSISTENT AND DON'T BE AFRAID TO SAY WHAT'S ON YOUR MIND
Margot Robbie dreamed of starring in big movies, however, there were plenty of ambitious actresses to compete with. Many people wouldn't even look at her, an actress with no experience, but that only annoyed Margot.
"I would go in thinking: 'You wait, look up from your papers, watch me, I'm going to blow your mind.'"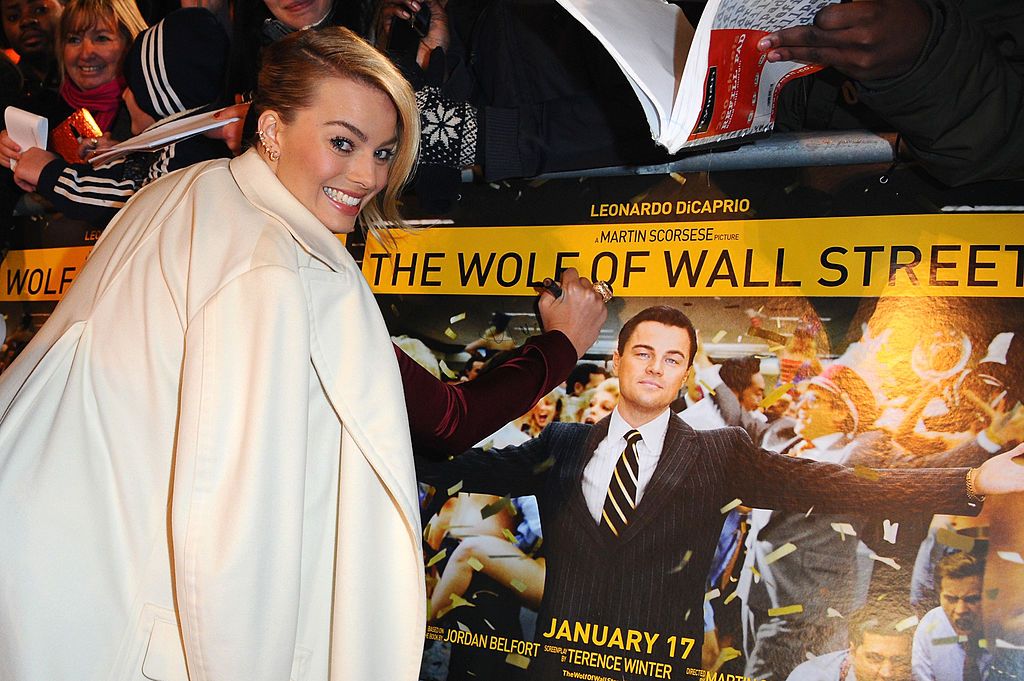 ---
Her persistence led her straight to Martin Scorsese who was impressed that she had the guts to slap an unprepared DiCaprio, mid-reading. That move brought her big roles that turned the Australian small-town girl into a world-famous star.
It was thanks to her famous persistence that a few years later she ended up in Quentin Tarantino's movie, Once Upon a Time in Hollywood. "I've always been a huge-huge-Tarantino fan," she says. "I love his movies. Love them."
---
But she only got the guts to message him after she saw herself in I, Tonya, and realized she was good enough to get in touch with the great director. She wrote how much she loved his movies, and that she would appreciate a chance to star in any of his new ones.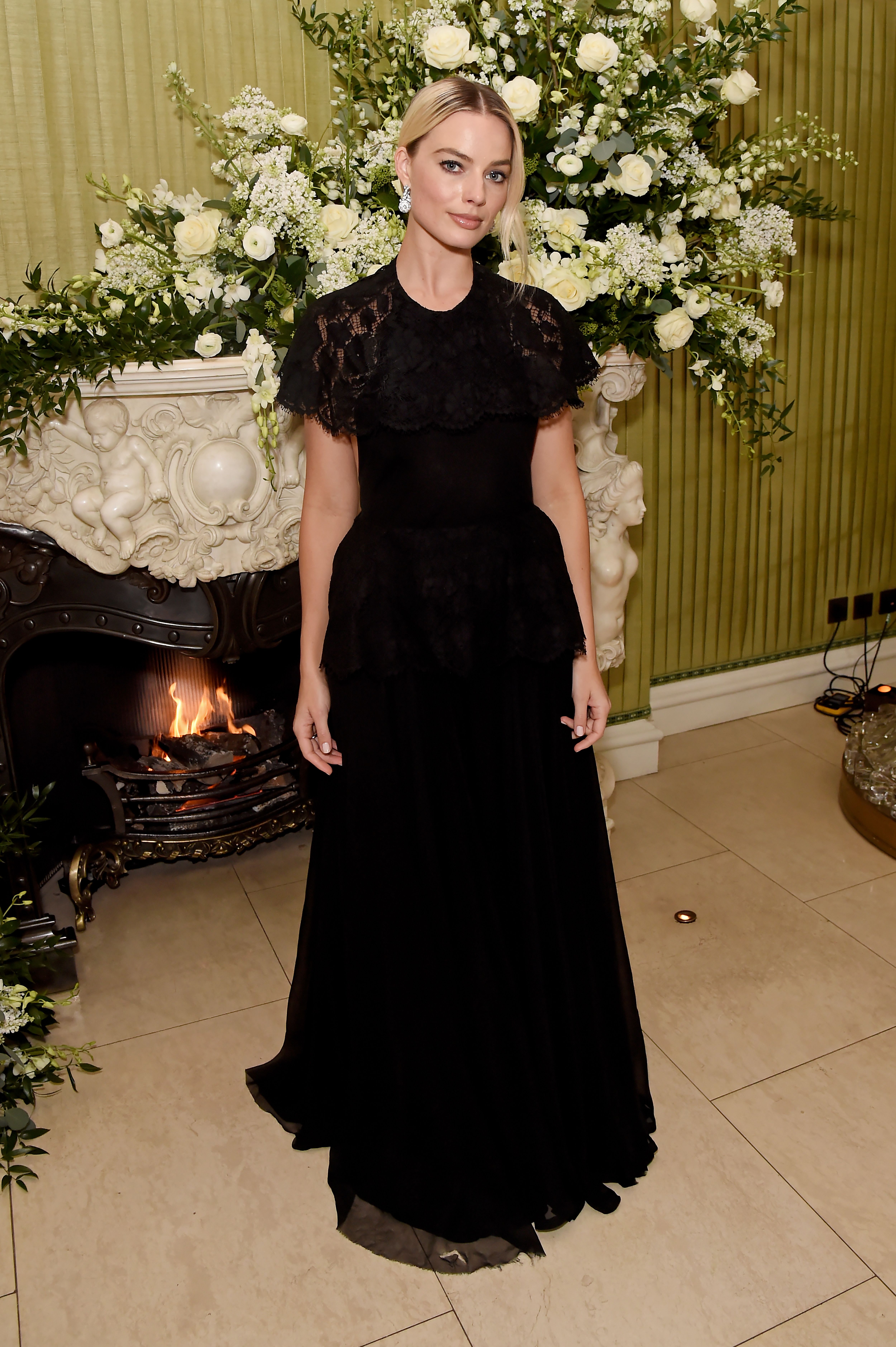 ---
By the time Quentin got her letter, he had already finished the movie's script and was only too happy to invite the actress to become a part of the cast. Soon Robbie was sitting at the director's kitchen table, reading the script.
Later on, Quentin Tarantino revealed to VOGUE why he hired Margot to portray Sharon Tate: "Margot looks like Sharon Tate... And she can convey Sharon's innocence and purity—those qualities are integral to the story."
---
6. BELIEVE IN YOURSELF!
Margot isn't afraid of roles that she has to work hard for in order to get into better physical shape. For example, for I, Tonya, not only did she work on her muscles, but she also learned how to ice-skate a bit. Harley Quinn had her strapping on ankle weights and exploring pilates.
---
She doesn't have a problem doing anything with her body, but there is one thing she will never do. Let's admit it, Margot Robbie is an incredibly beautiful woman, and many admire her body. However, the producers of The Legend of Tarzan wanted the actress to lose weight for the role.
"It's the 19th century (in the film) – if she's got a bit of weight on her, it's probably a good thing," she told Australia's TV Week. "I'm not going to look thin just for the sake of it."
And Margot was simply amazing in the movie at her regular weight! Besides, the actress didn't like the stereotypical character she portrayed in the movie, as she later revealed to Stylist. She wanted her character to do something instead of simply standing there and waiting for Tarzan to come and save her.
---
5. DON'T BE AFRAID OF OBSTACLES
As we've already said, her role in The Wolf of Wall Street became a key moment in Margot's career. Although it was after this role that Margot started getting invited to star in other movies, it doesn't mean it was an easy job for her.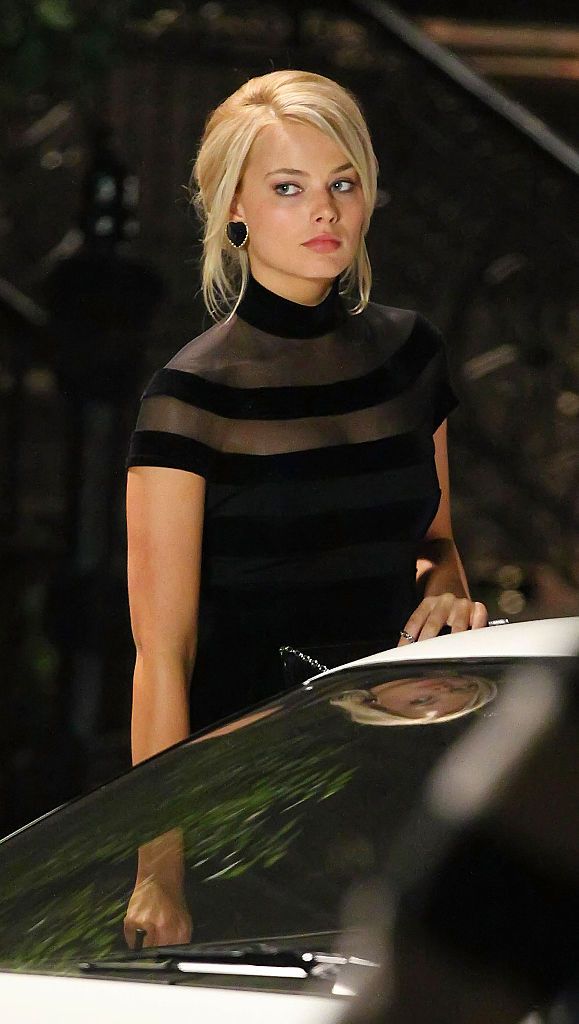 ---
She revealed to The New York Times that she found the bedroom scenes hard, and she would have three tequila shots before each one of them. "Acting 101: three shots of tequila and you'll be fine." In order to be a more authentic Barbie doll, Margot had long acrylic nails put on.
She realized how girls with such nails moved, as they are unable to fix their hair or even wipe their tears. However, this is nothing compared to the physical exercises she had to go through for her roles as Harley Quinn and Tonya Harding.
---
4. FIND SOME SURPRISING HOBBIES
What do Australians like doing? Perhaps, surfing and diving? Margot Robbie chose a different hobby, and it's... hockey! She revealed to Film.com that back when she was living in Australia she had a dream of becoming an ice-hockey player. However, there was no ice in the sunny city where she grew up.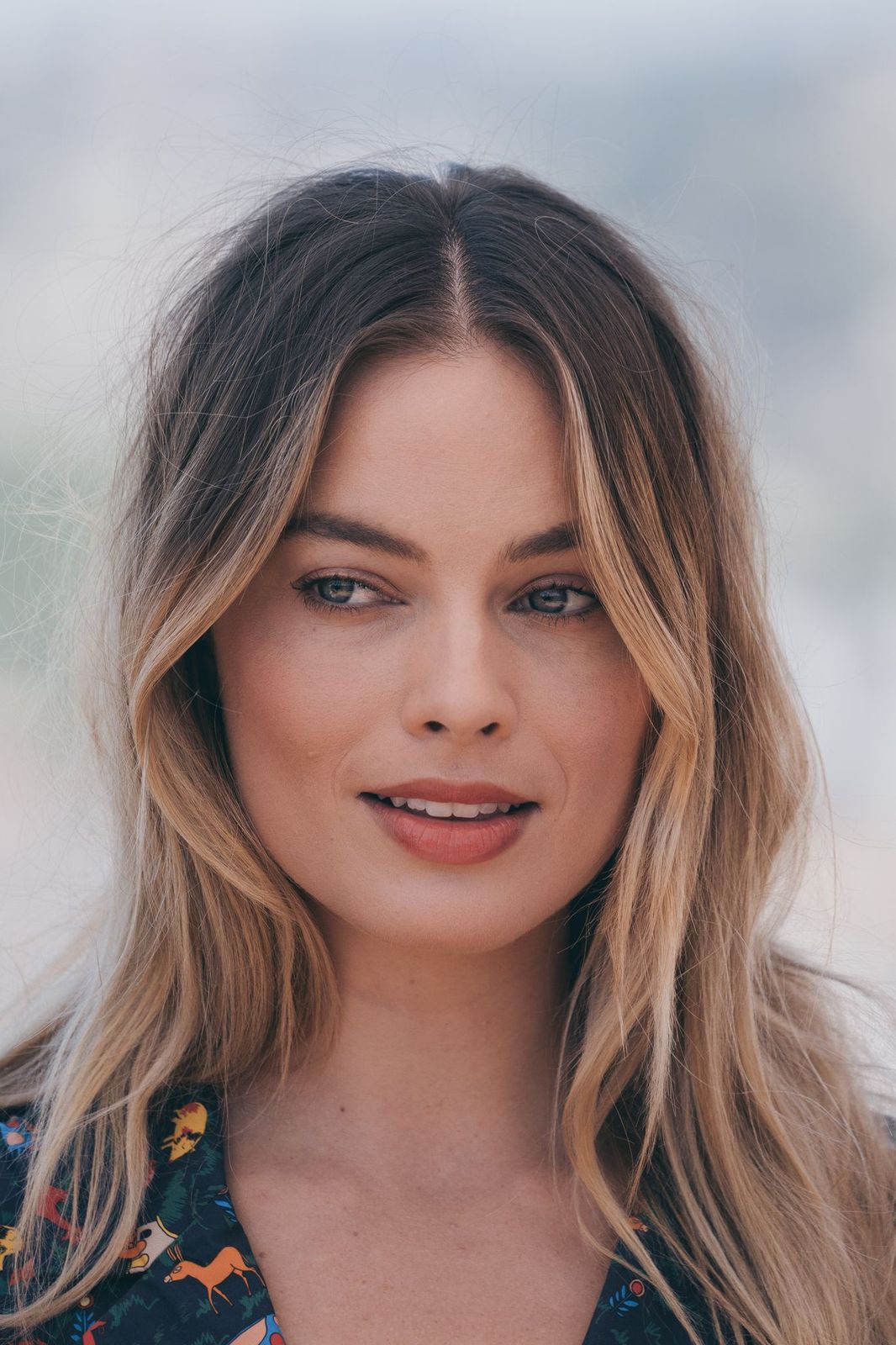 ---
As soon as she moved to the US, she immediately joined the team; however, she wasn't really that brilliant. She was a good player, but not a great skater. It's hard to believe it, especially after watching "I, Tonya," right? Not only is she a player, but she is also a die-hard New York Rangers fan as well.
---
3. TRY TO BE BETTER FOR YOUR LOVED ONES
Margot Robbie and Tom Ackerley met during the filming of Suite Francaise back in 2014. She had a minor role, and he was on the other side of the camera. But the aspiring actress and director's assistant became friends, and then they became a little closer, and then they realized they were crazy about each other.
"We kept it a secret. Because we weren't really taking it seriously. 'Oh, whatever, we're just mates, we're just mates.' And then … everyone found out," Robbie told The Guardian.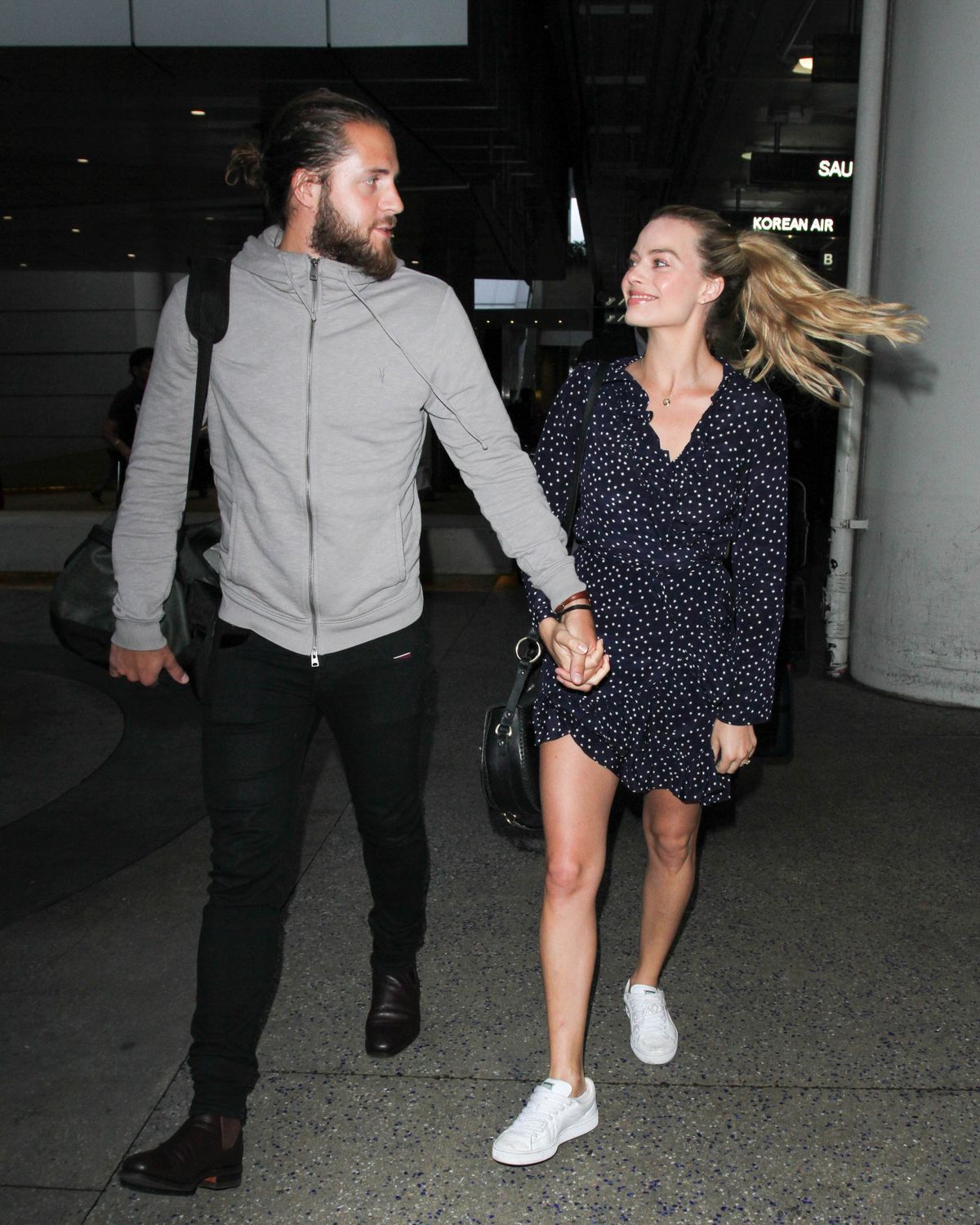 ---
After that, their lives simply became hell, as the press surrounded Margot's house, trying to get a picture or interview them. It's no surprise that after Margot and Tom got married in a closed ceremony 2 years later, the actress decided to reveal the facts herself.
In her IG she posted a picture that made it clear she was now a married woman. Robbie told Porter:
"Being married is actually the most fun ever, life got way more fun somehow. I have a responsibility being someone's wife, I want to be better."
---
2. FIGHT FOR WOMEN'S RIGHTS
After Harley Quinn came out, it's no secret that Margot supports women and is actually a feminist. "I already work with a ton of female writers who are brilliant, and I want to work with female directors," she says in Vogue interview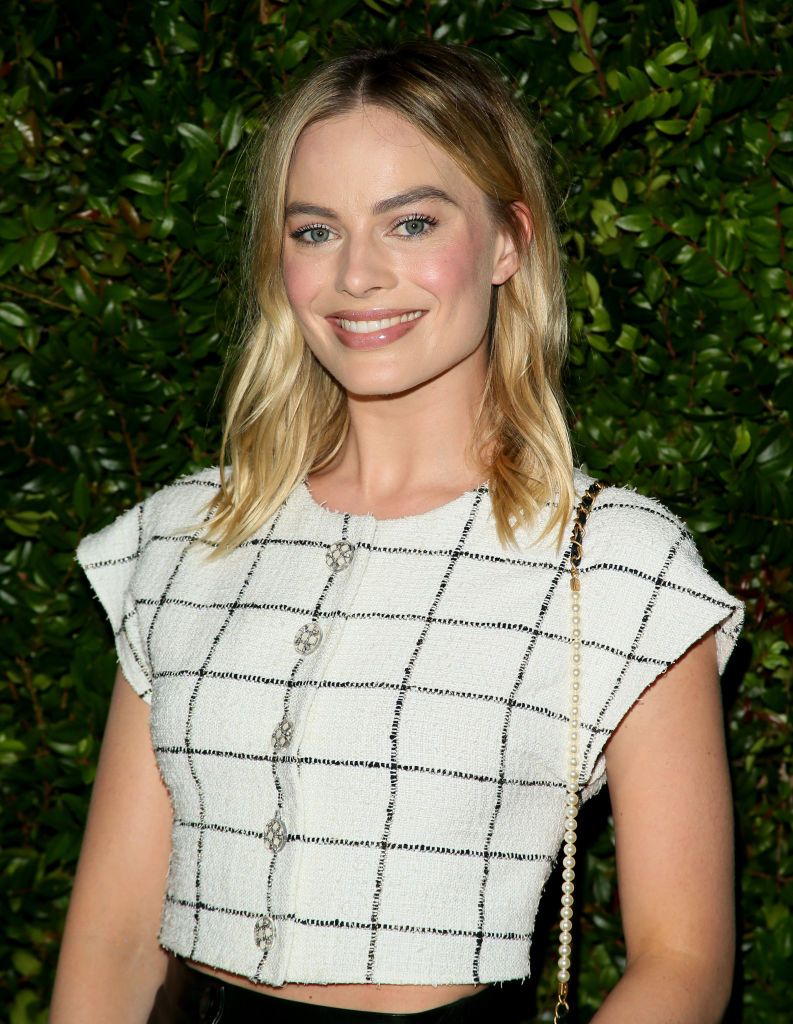 ---
Now she isn't just an actress, she is a producer of her own company LuckyChap that hires both men and women. She totally understands the problems women have, as because of her amazing looks, for a long time she wasn't taken seriously.
"I hate it — so much," she admitted. "I feel like a brat saying that because there are worse things, but I'm not a bombshell."
---
In an interview with The Sydney Morning Herald, Margot Robbie revealed that she is a 100% feminist. When she founded her company, she wanted to produce movies created by women. She revealed that she would often read scripts and want to portray the male characters, as they would be much more interestingly written than the female ones.
Now she is proud that her company makes movies with interesting female characters. The first film of the company was I, Tonya in which Margot starred. We're looking forward to seeing more of her female-focused films.