The Story of Betty Grable: The Pinup Queen Who Helped Win Wars
Her playful smile, sexy poses, and attractive overall look captured the attention of many men and women. Who is this lady of class? Let's get to know this stunning star who captured our eyes and hearts during World War II.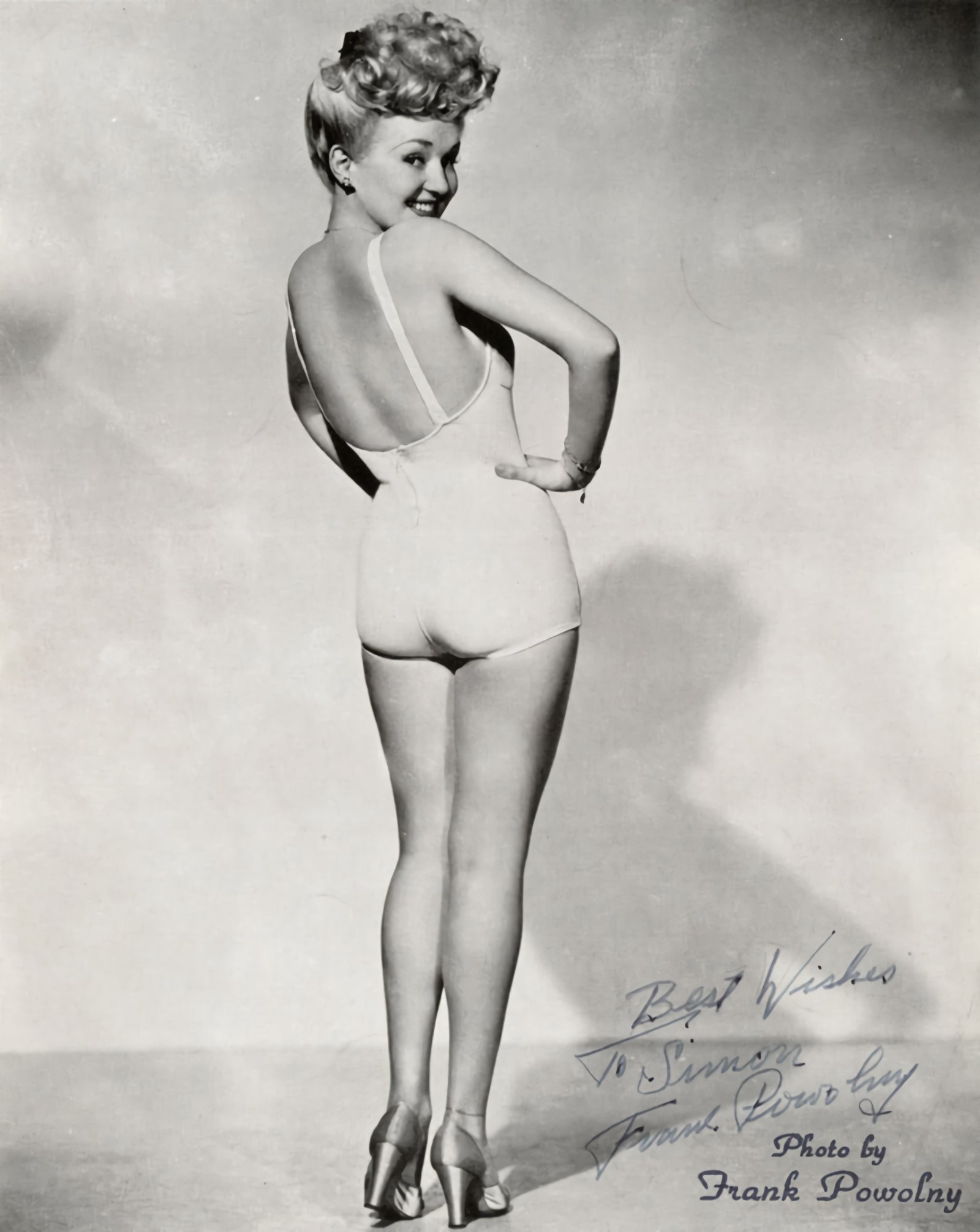 ---
A QUEEN'S ROOTS
Betty Grable is the third child of Lilian Hofman and John Conn Grable. She was born on December 18, 1916, in St. Louis, Missouri. Her parents named her Ruth Elizabeth. Betty's older sister is Marjorie and her brother's name is John. Sadly, John died in 2016, the same year when Betty was born.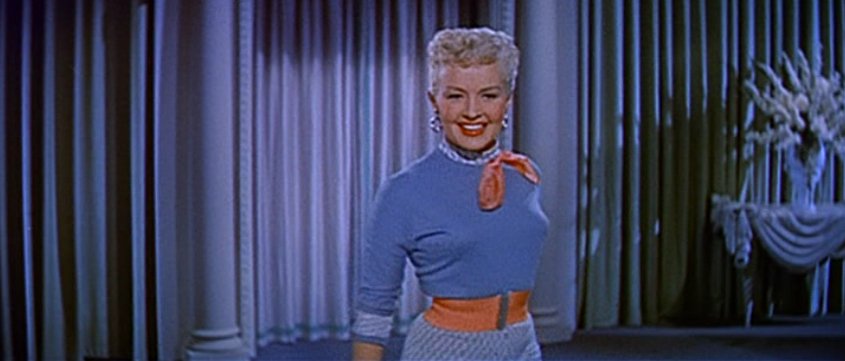 ---
BETTY LA LILLIAN
Their mother was determined to bring them on-stage. Betty gained her mother's attention and was enrolled in several performing arts classes to further enhance her potential as a star. Her older sister, Marjorie wasn't into performing arts but she supported Betty and Lillian's aspirations.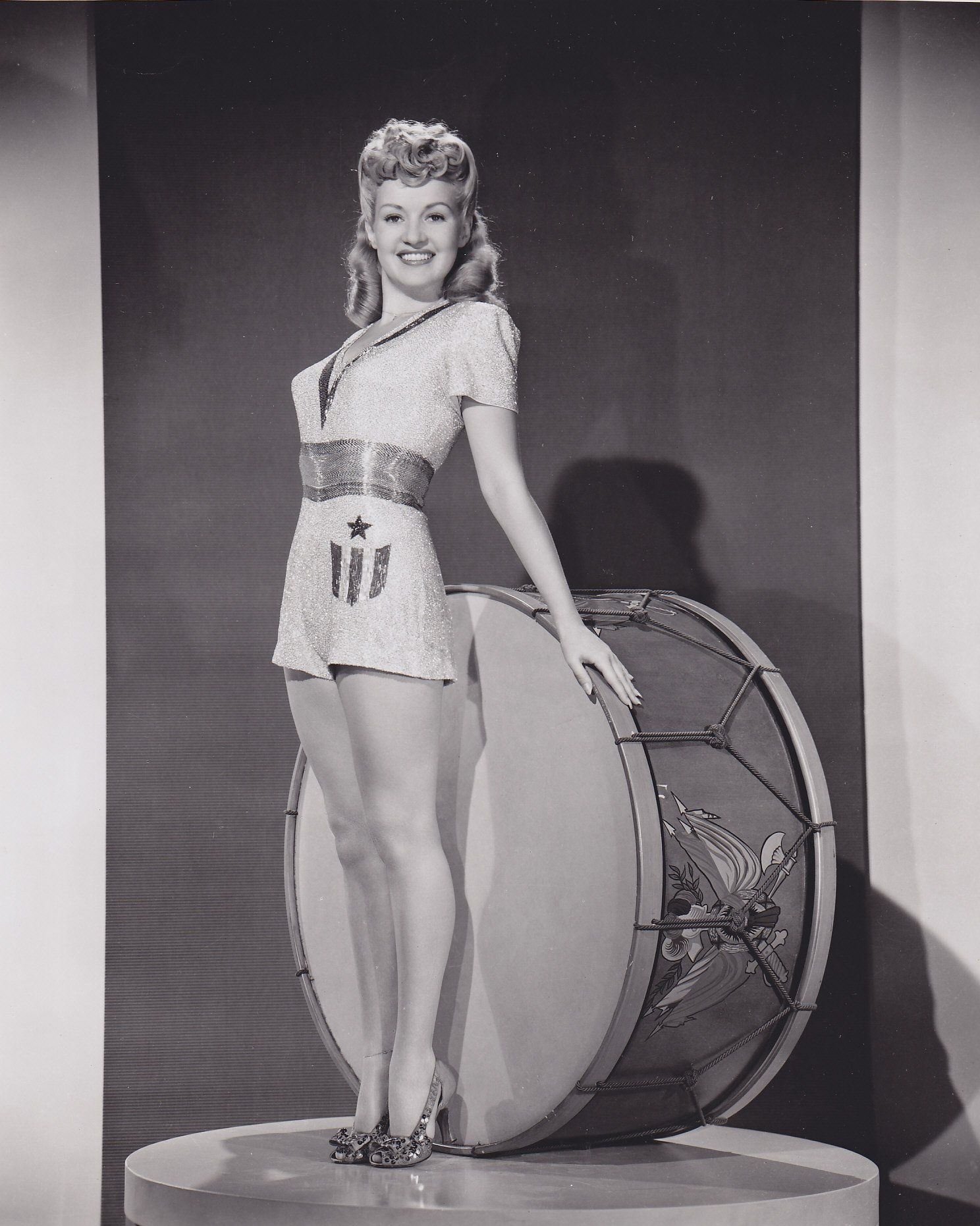 ---
THE STRUGGLE
The fact that her mother made her perform in events, we may think that Betty was confident enough. However, at a young age, she suffered from a fear of facing the crowd. But Betty didn't let her struggle get in the way! You go, girl!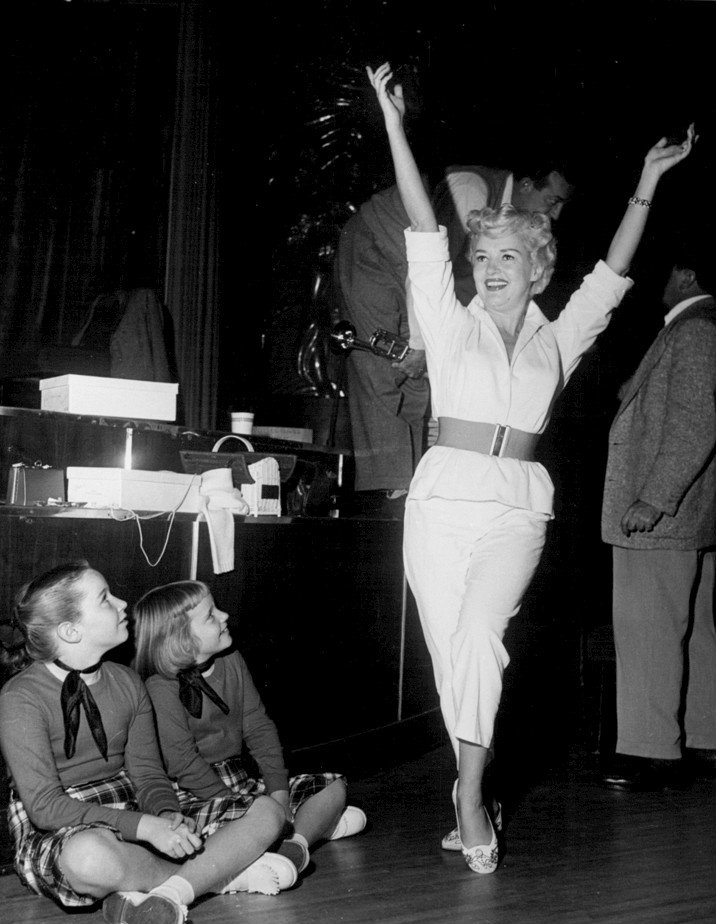 ---
ROAD TO HOLLYWOOD
Vaudeville, a theater play joining comedy, song, and dance, was Betty's thing during her teen years. Many were mesmerized by her skills as they watched her. Luckily enough, a Hollywood talent scout has been watching her and urged Betty's mother to take Betty to Hollywood.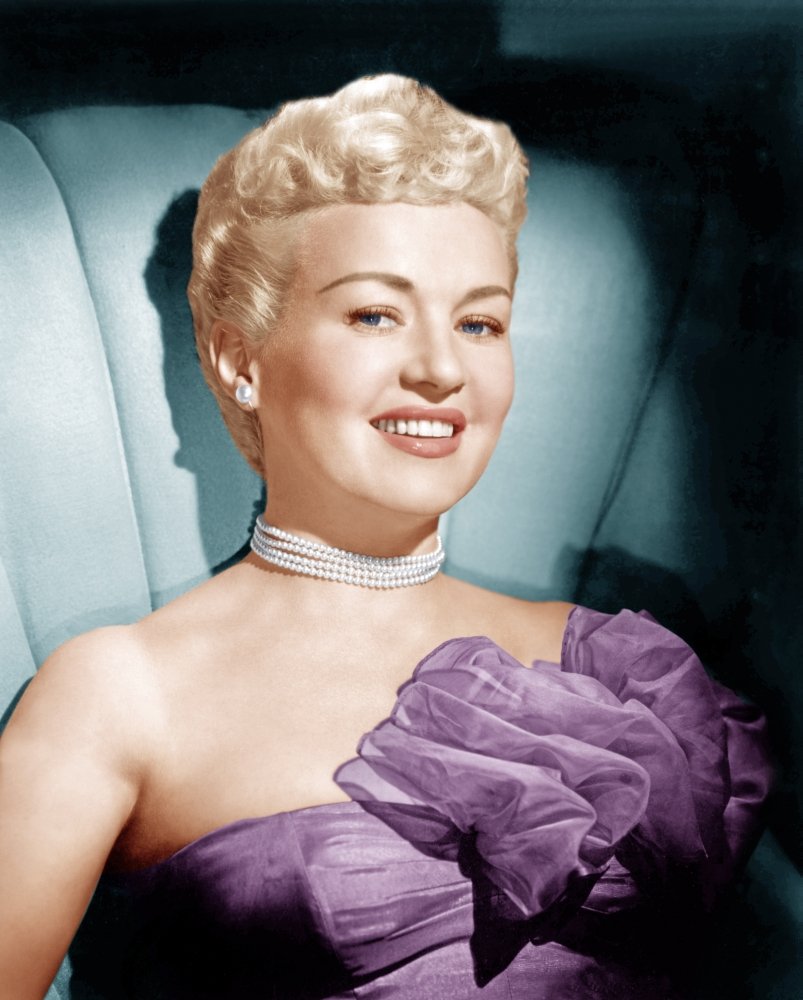 ---
HOLLYWOOD STAR IN THE MAKING
Beauty and talent could be one's assurance to make a name as a celebrity. Betty had both! She was enrolled in Hollywood Professional School where she had dancing and acting lessons. Although money was tight during that time her parents continue to support Betty and her dreams.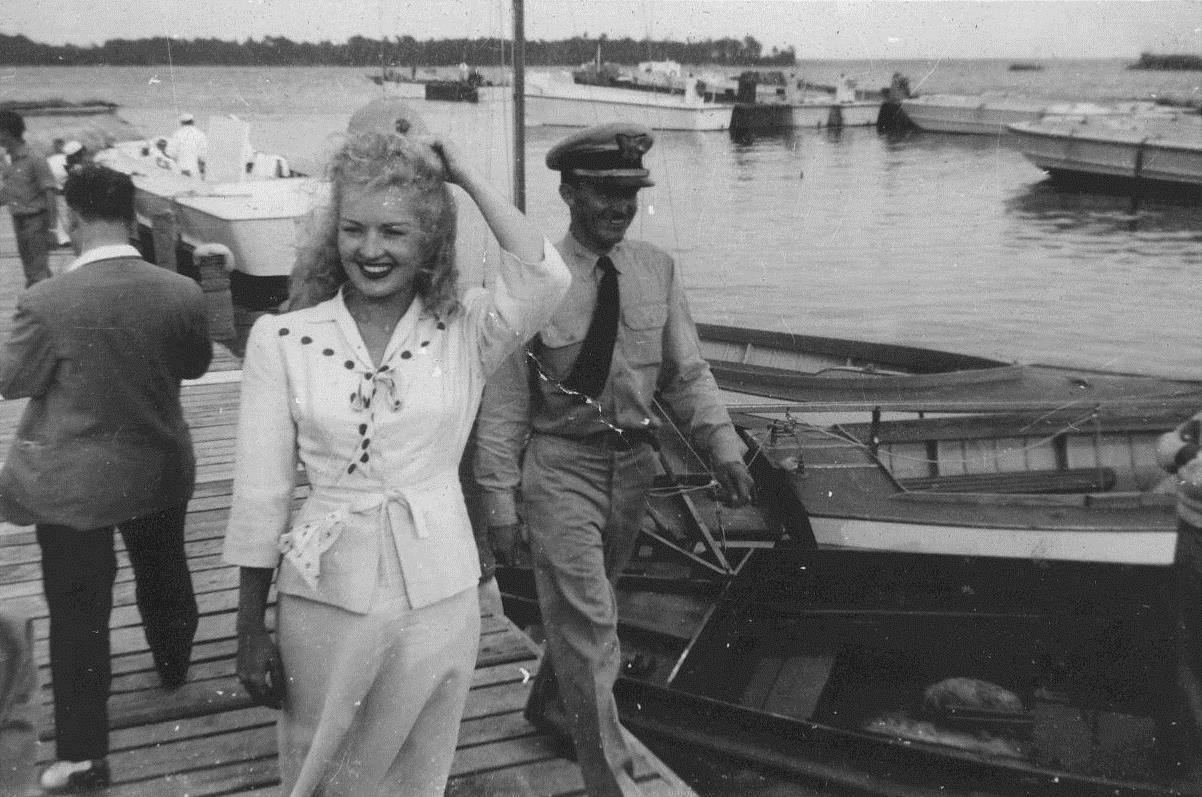 ---
ERROR 101: BETTY'S FAKE AGE
Lillian made Betty join beauty pageants and theater play. However, Betty's heart was beating to be in the film Let's Go Places. Betty was only thirteen-year-old at that time but Lilian signed her up as fifteen-year-old for her to be qualified. Fox Studios discovered it and they fired Betty.
---
LEGS LIKE NO OTHER
Betty once said, "I became a star for two reasons, and I'm standing on them." It may sound like she means it figuratively but no, not at all. She literally means that her legs, her gams, caused her stardom. Her legs were the favorites of people from the hosiery industry. Because of Betty, the industry gained a lot.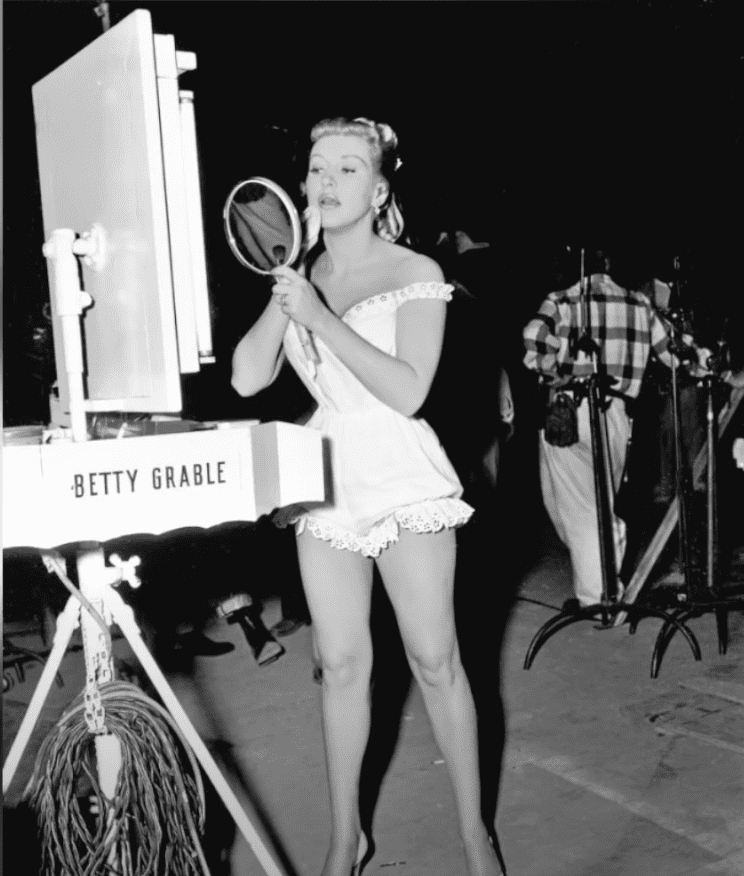 ---
$1 MILLION WORTH OF LEGS INSURANCE
Her flawless legs secured a better future for her! Lloyd's of London funded the $1 million dollars for Betty's legs insurance. That must have been a good investment because Hosiery specialists said that Betty's legs were truly proportionally perfect. Who would have thought legs could be insured?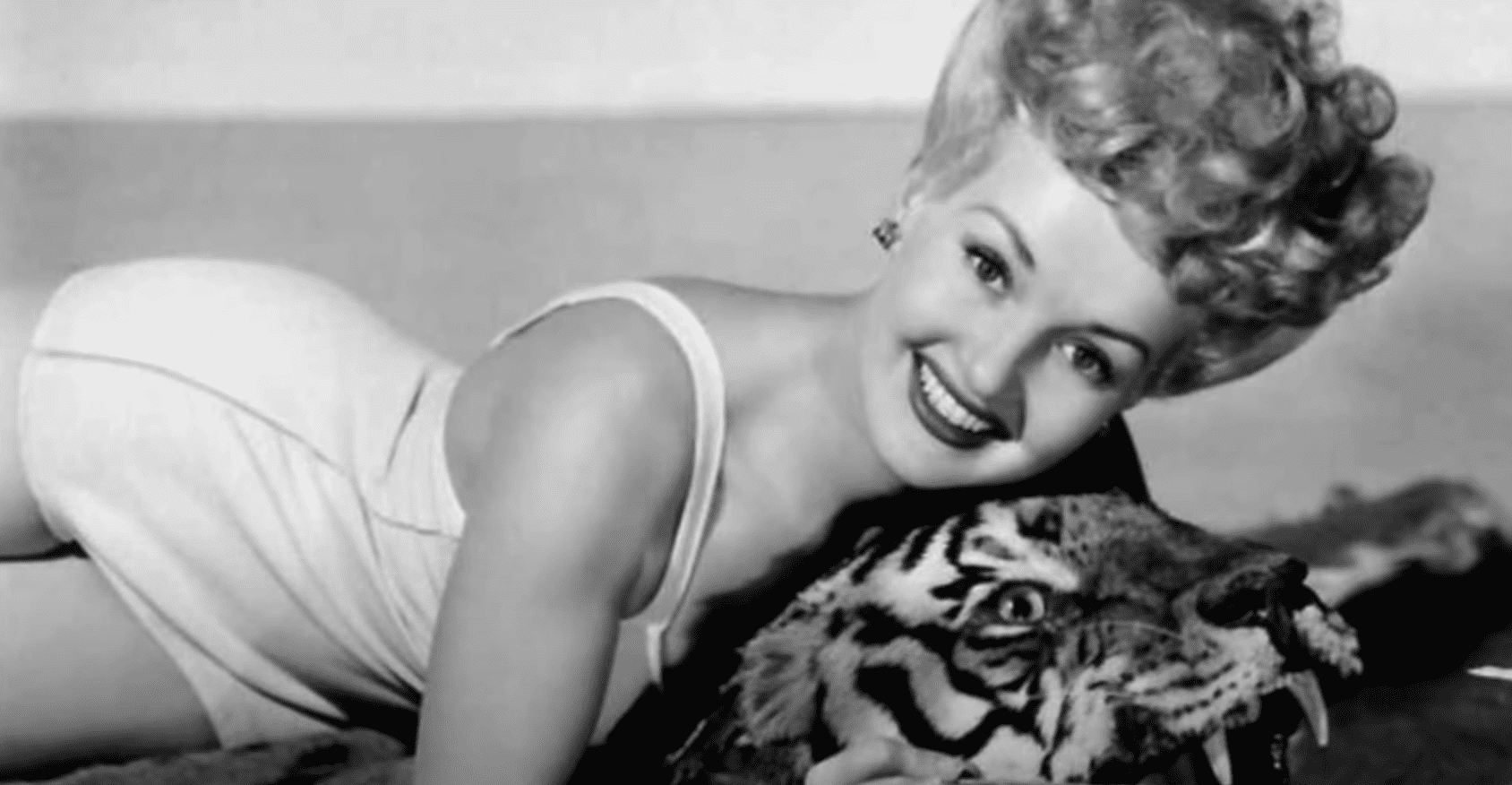 ---
PLAYBOY MAG'S INSPIRATION
In the photo, Betty was in her bathing suit flexing her flawless legs, back against the camera, and showing her sweetest smile.  The photo reached Hugh Hefner's bed bunk. The former soldier was the co-founder of the famous Playboy magazine. He, later on, revealed that Betty's iconic photo inspired him to launch Playboy magazine.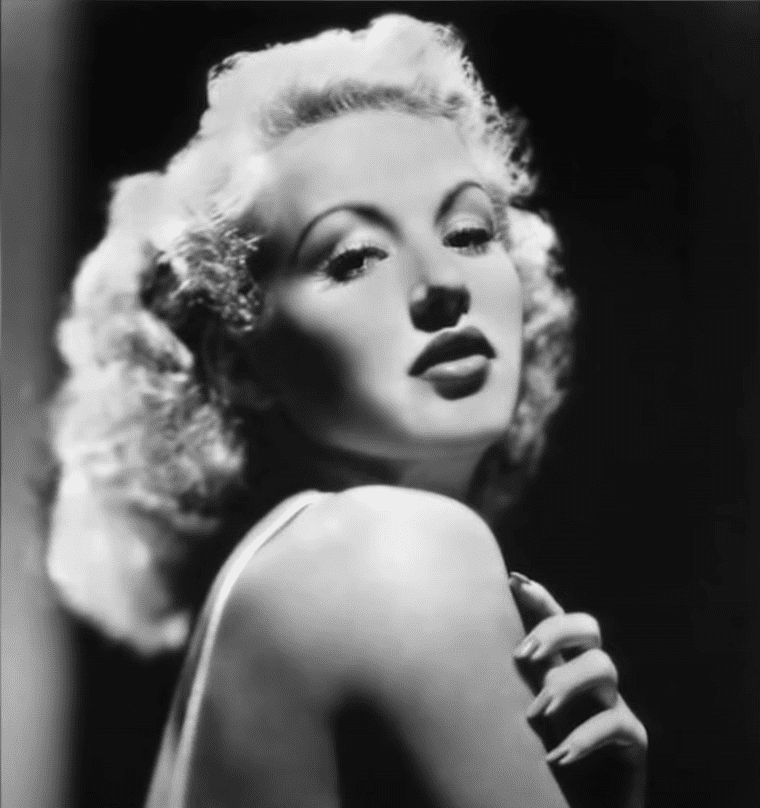 ---
BETTY'S FIRST RIVAL
She was handpicked for the film "Pigskin Parade" and imagined Betty's joy! It could have been her spotlight but it was also a big break for Judy Garland. The viewers' attention was caught by Garland and that was a painful plot twist for Betty (and her mom).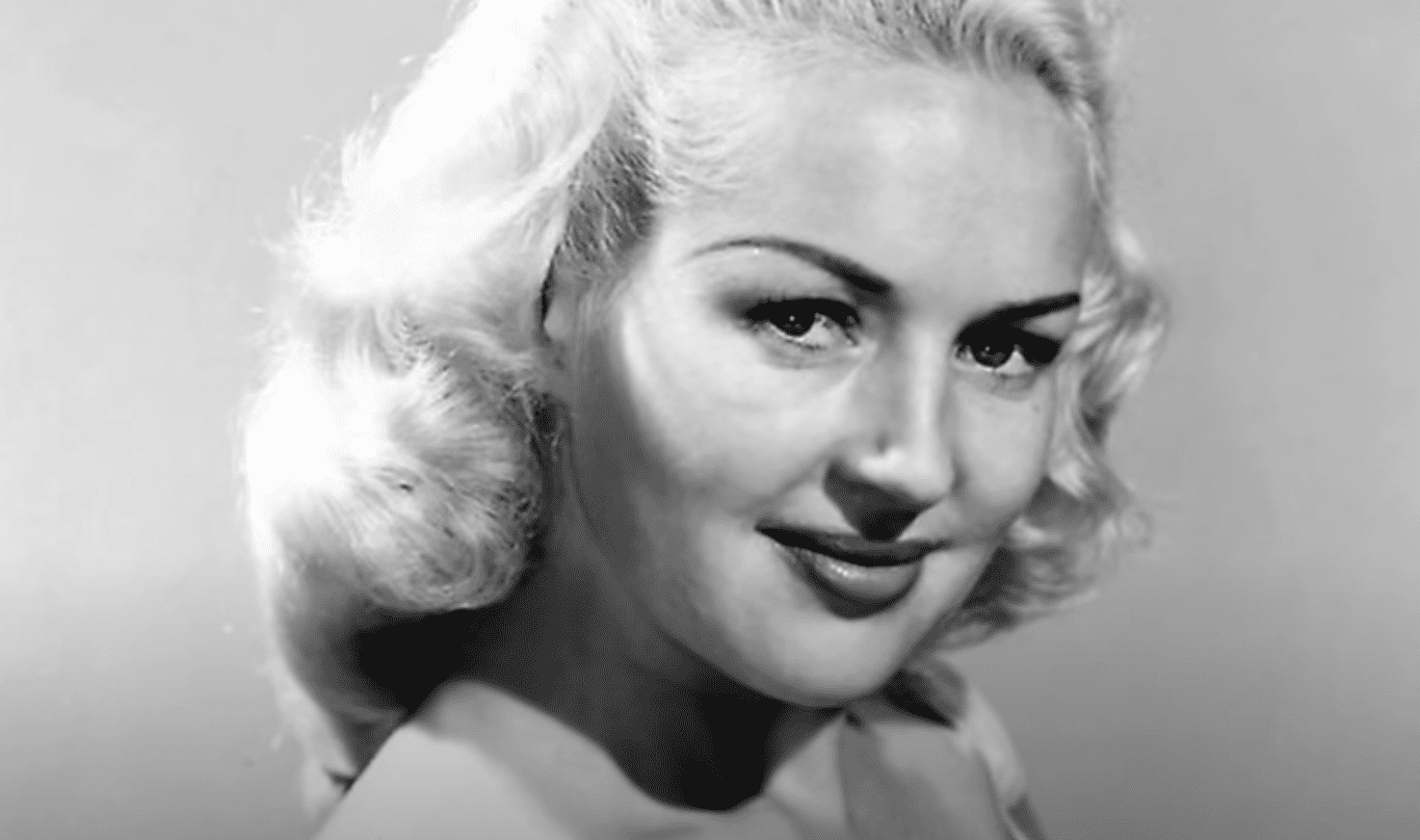 ---
SHE GOT TOGETHER WITH A MARRIED MAN
With her flawless skin, gorgeous body, and girl-next-door personality, who wouldn't fall for her? A lot of handsome guys for sure lined up to ask her out. One of those guys was George Raft, an actor and a married man. Raft handled their relationship with an iron fist, making Betty go away.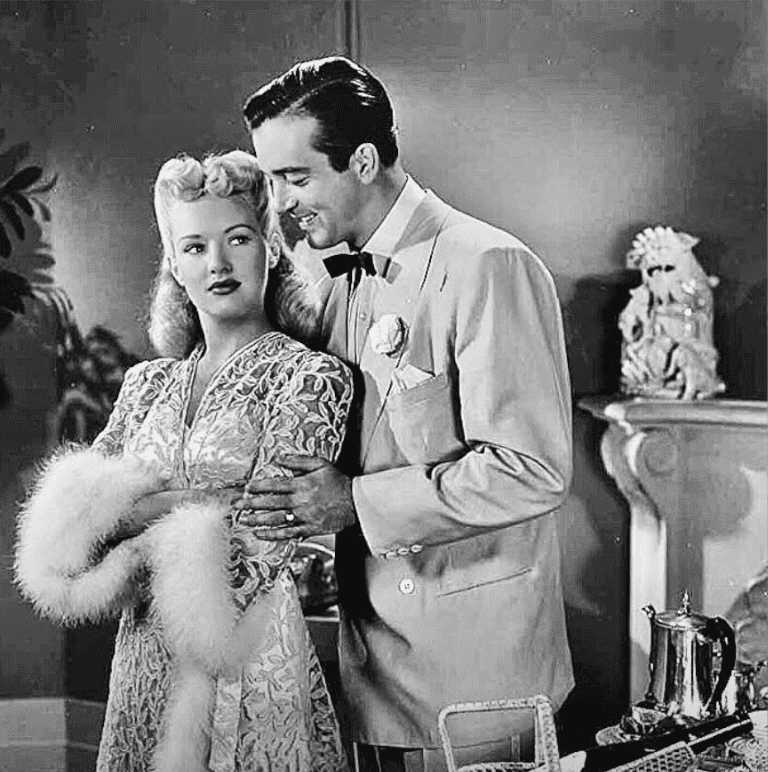 ---
"THE NEXT BETTY GRABLE"
News (and gossip) would tell that Betty Grable and Marilyn Monroe were on and off cam rivals. Well, that was not the real case. Marilyn, ten years younger than Betty, looked up to the latter as her inspiration for her rising career. Speculations are running around saying that Marilyn Monroe could be the "next Betty Grable". But then, Marilyn, just like Betty, also made a name for herself.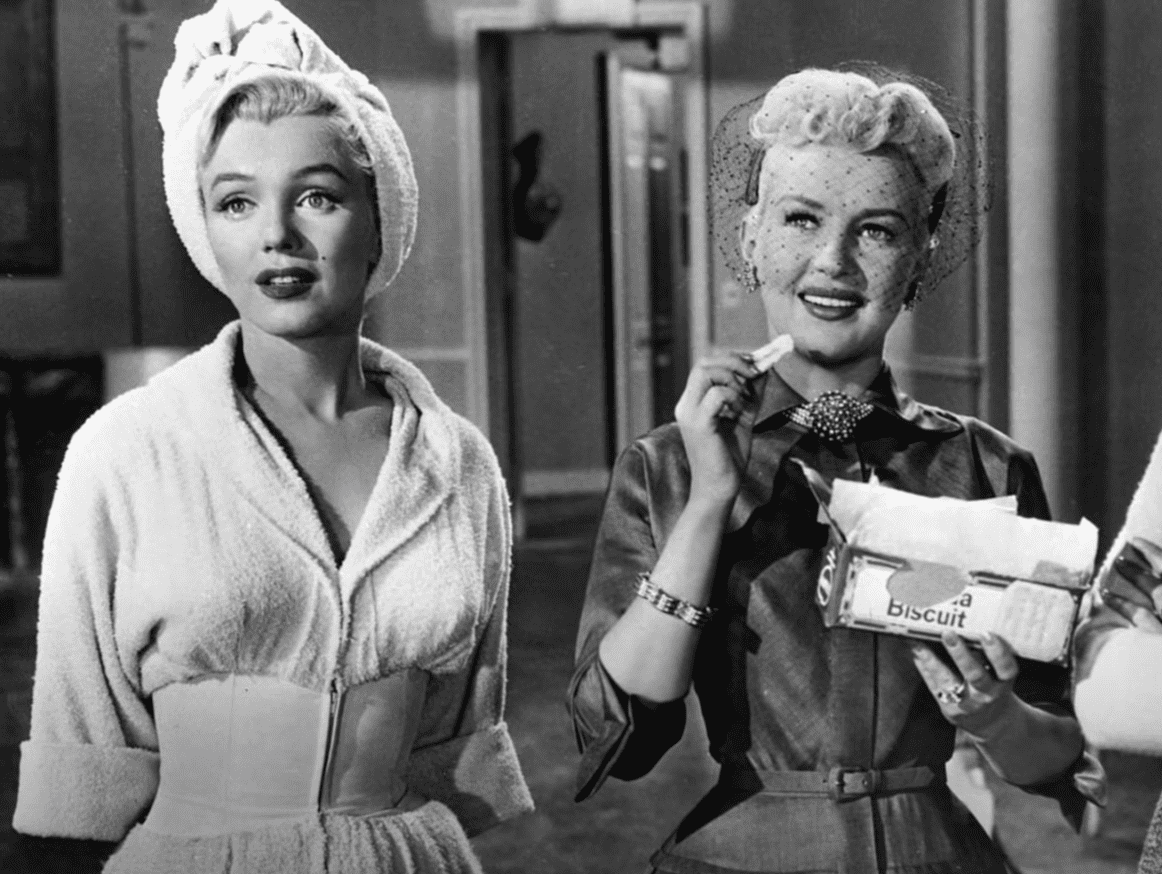 ---
ANATOMIC BOMB WAS NAMED AFTER HER
Prior to the calm and chaos during World War II, the military was into polishing their gears and weapons, including atomic bombs. The U.S. army would usually name the bombs after some people. One bomb was named "Grable" and was put into a nuclear test as part of the Upshot-Knothole series of tests.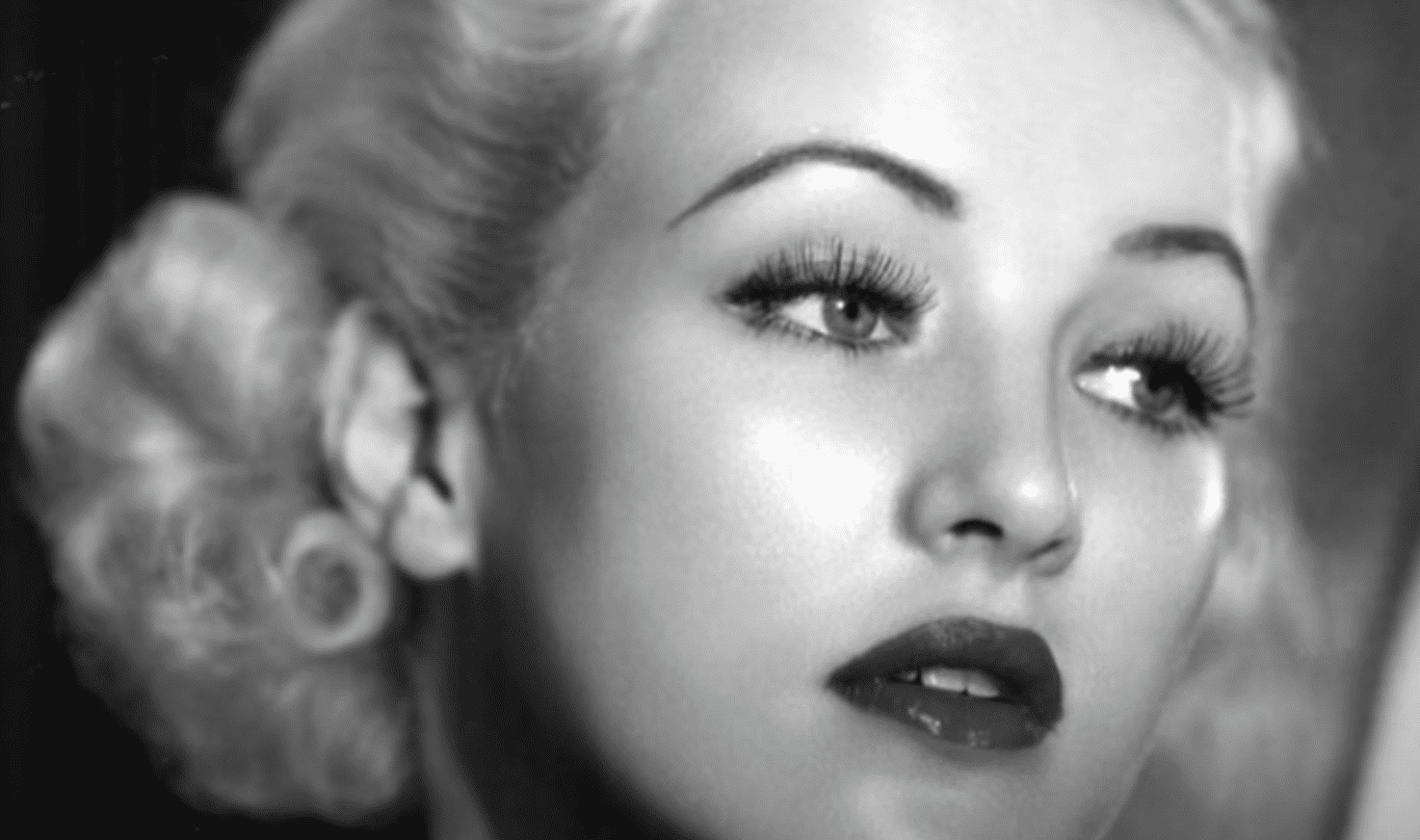 ---
TOP-EARNING HOLLYWOOD FEMALE STAR
Her gams, her gems.  Her films "Springtime in the Rockies," "Coney Island," and "Pin-Up Girl" (and don't forget her legs) made it possible for her to be one of the most top-earning female stars in Hollywood. In 1946 and 1947, she was certified by the U.S. Treasury Department as the highest-paid woman in the entire country, earning $300,000 a year.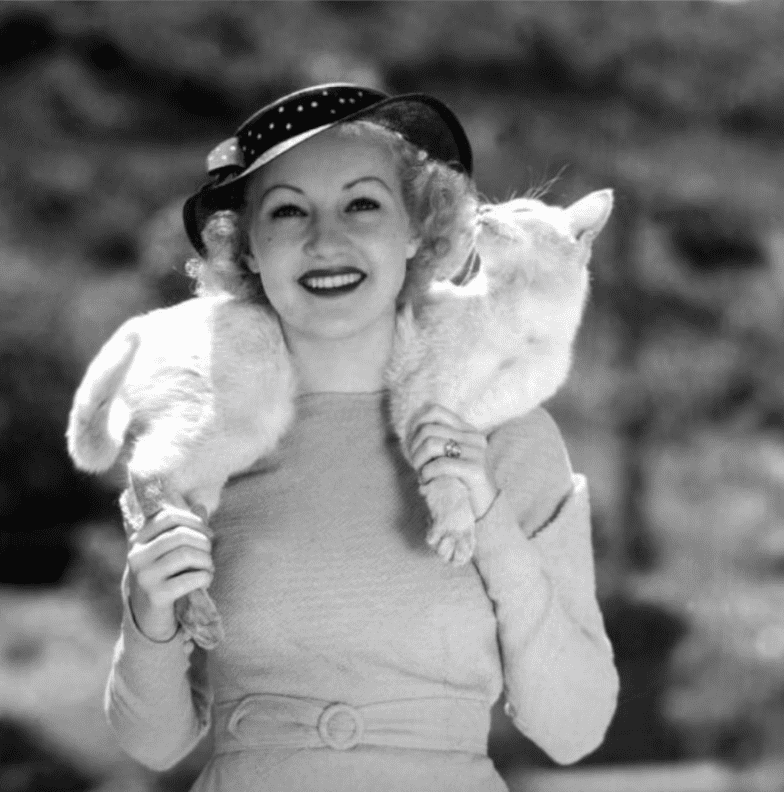 ---
BETTY AND HER FIRST WEDDING
In 1937, Betty married Jackie Coogan, a famous child star of his days and a comedian. It could have been a happily-ever-after if only they worked out the challenges brought about by the lawsuit Jackie had against his parents. They only had two years of bittersweet married life before they split up in 1939.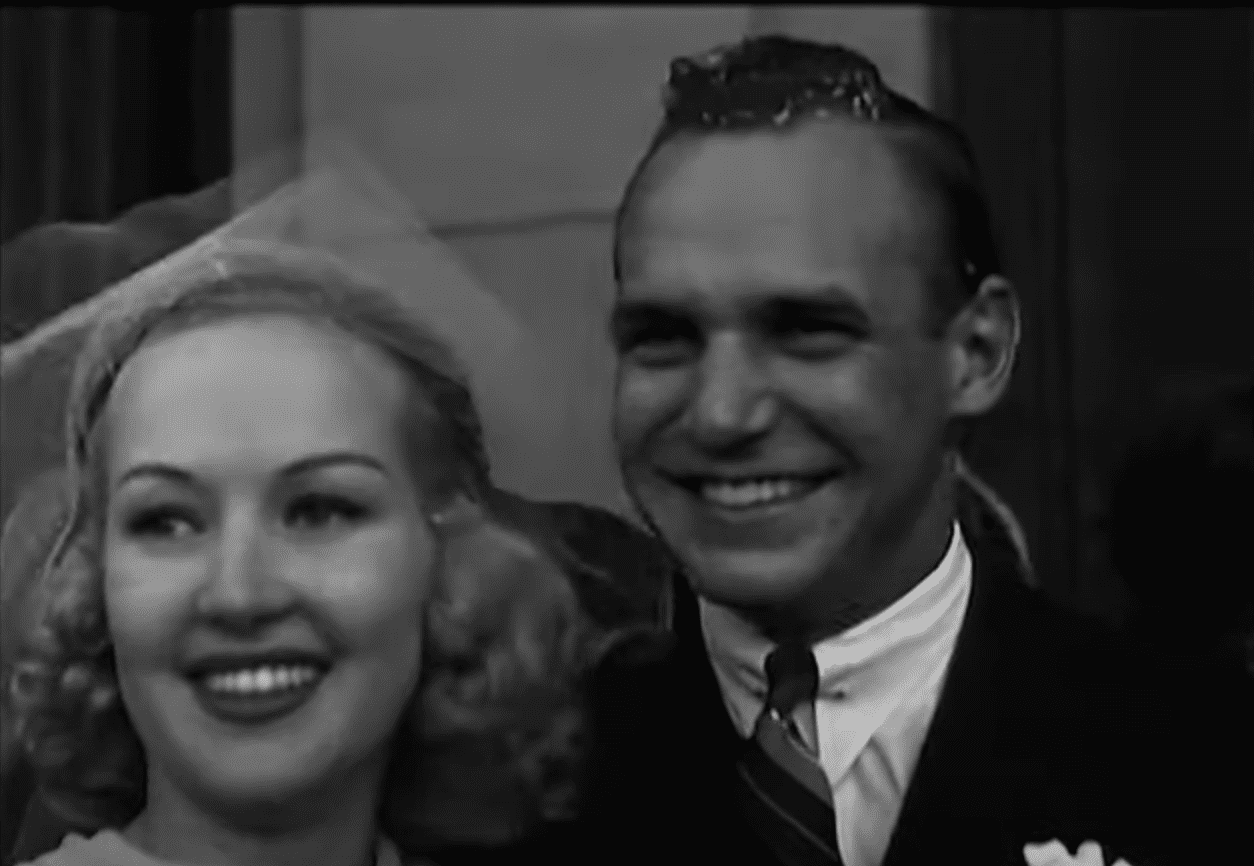 ---
AT HOLLYWOOD CANTEEN
Aside from her photos that represent the young ladies back at home, Betty also helped in cheering up the servicemen in another way. She rendered service at the Hollywood Canteen and would even dance and talk with the servicemen. What a nice lady!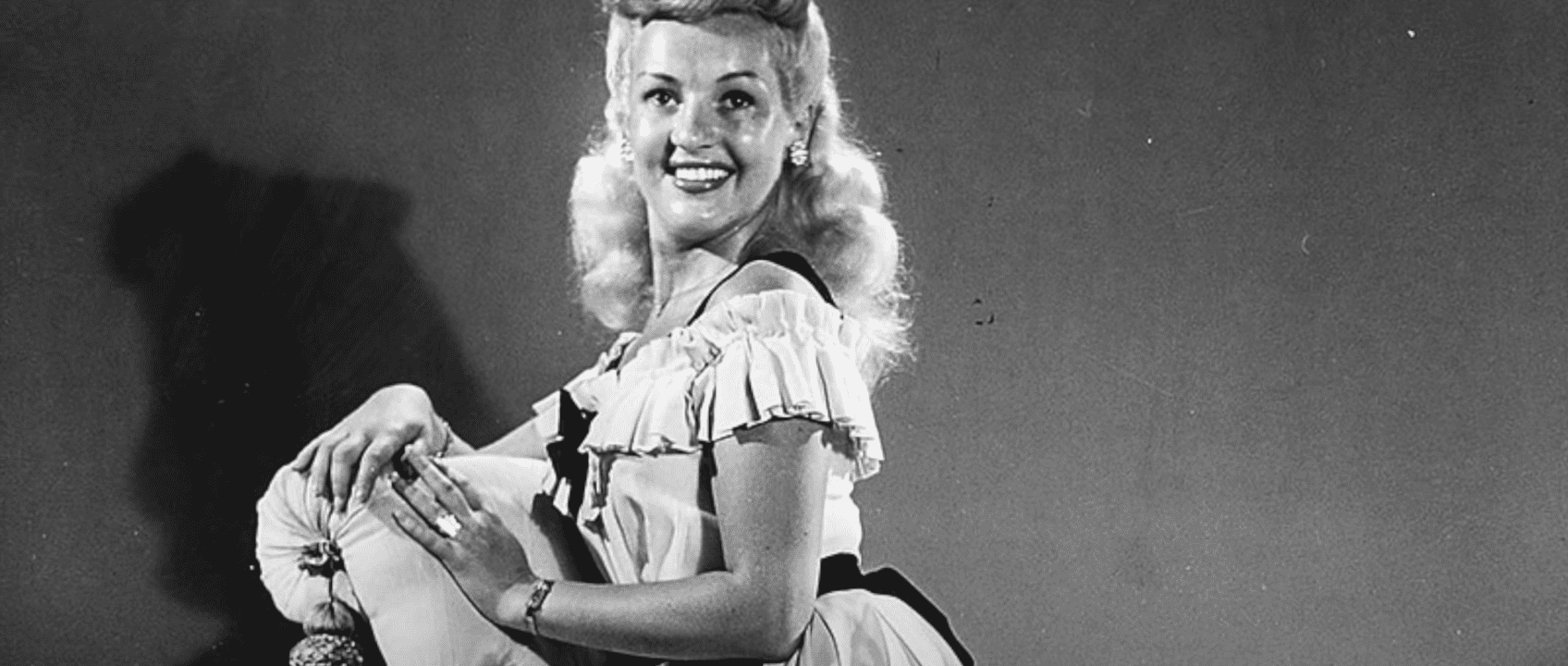 ---
PEDICURE WITH A CLASS!
There was a time when Betty noticed that Marilyn Manroe needed a pedicure. They were having a photo shoot that time when Betty did a surprisingly sweet thing-- she used her nail polish to give Marilyn's toes a touch of class and awesomeness.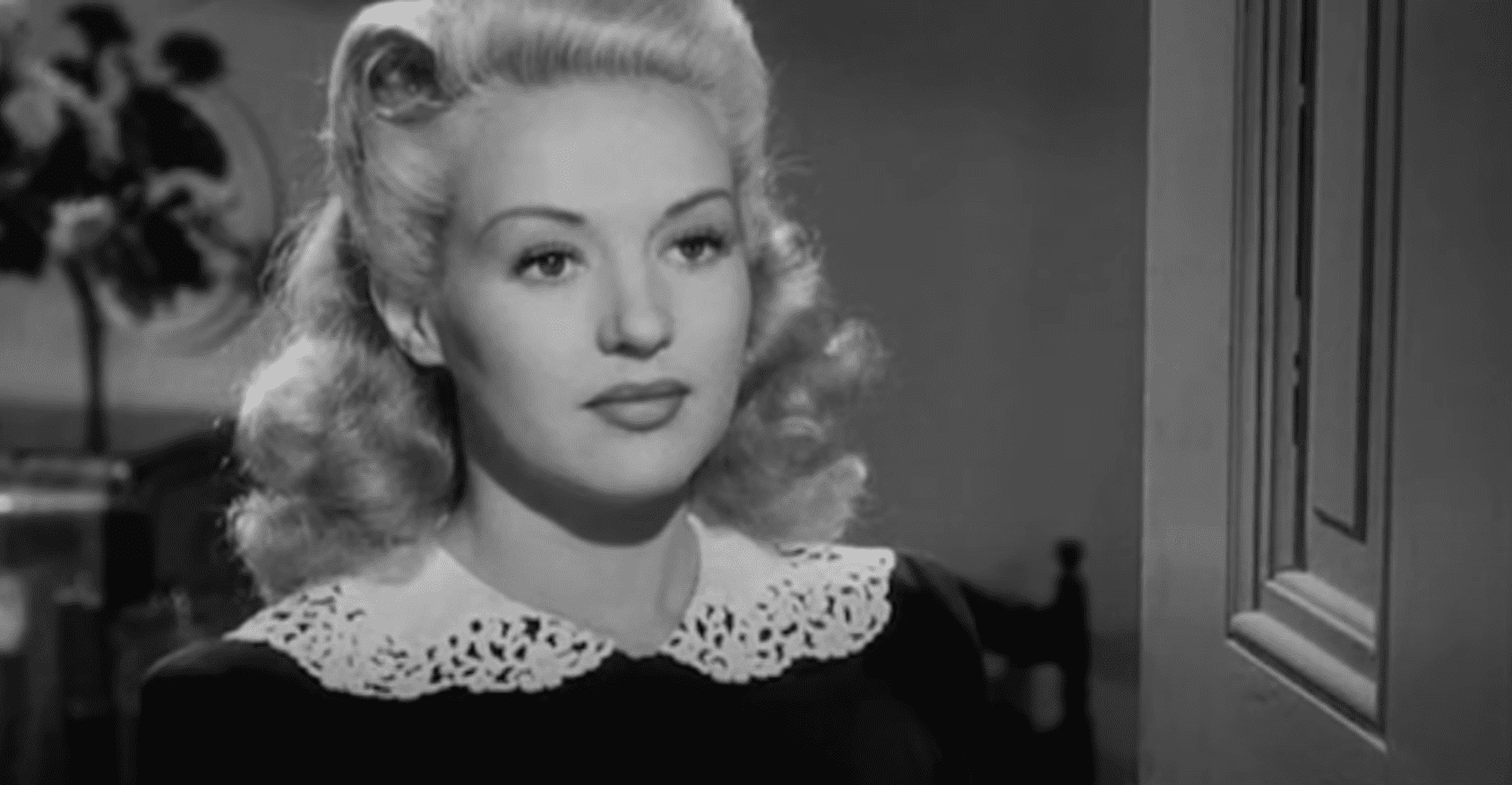 ---
GOODBYE HOLLYWOOD, HELLO BROADWAY
At age 23, Betty decided to say goodbye to Hollywood. However, her stardom was still alive in the heart of the Americans. She then greeted Broadway as a cast of Dubarry Was a Lady the musical. The show was, of course, a success, having a superstar with them.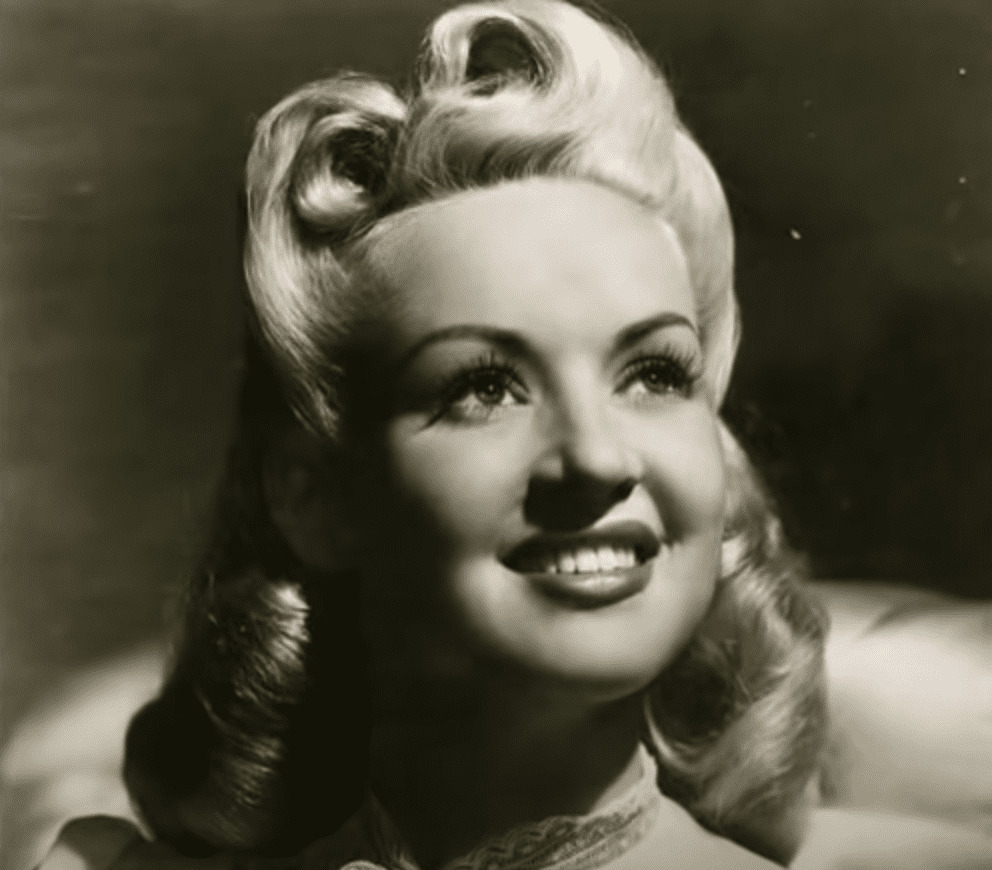 ---
COMEBACK IS REAL
After seeing Betty perform on Broadway, Darryl F. Zanuck, the studio head of 20th Century Fox made sure to get Betty back. They offered her a long term contract and even gave her a lead role in the film Down Argentine Way. It's really hard to let go of a star, huh?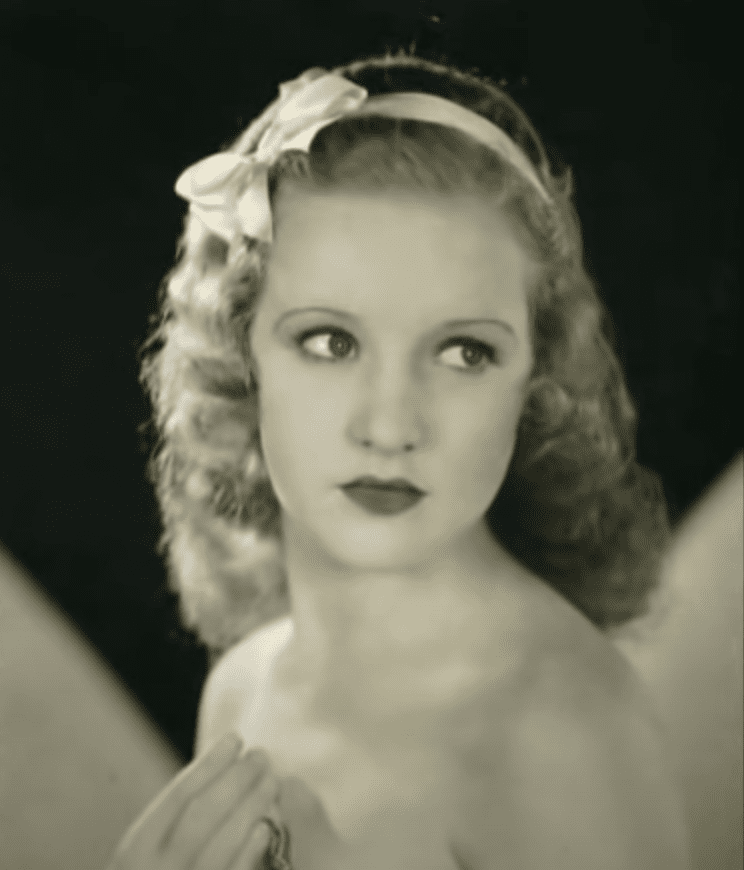 ---
BETTY FELL IN LOVE WITH A BANDLEADER
The G-rated musical drama with a slush of comedy, Spring in the Rockies paved the way for Betty to find romance in real life. She dated her co-star, James Harry, the band leader of Harry James and His Orchestra. I feel the love birds chirping!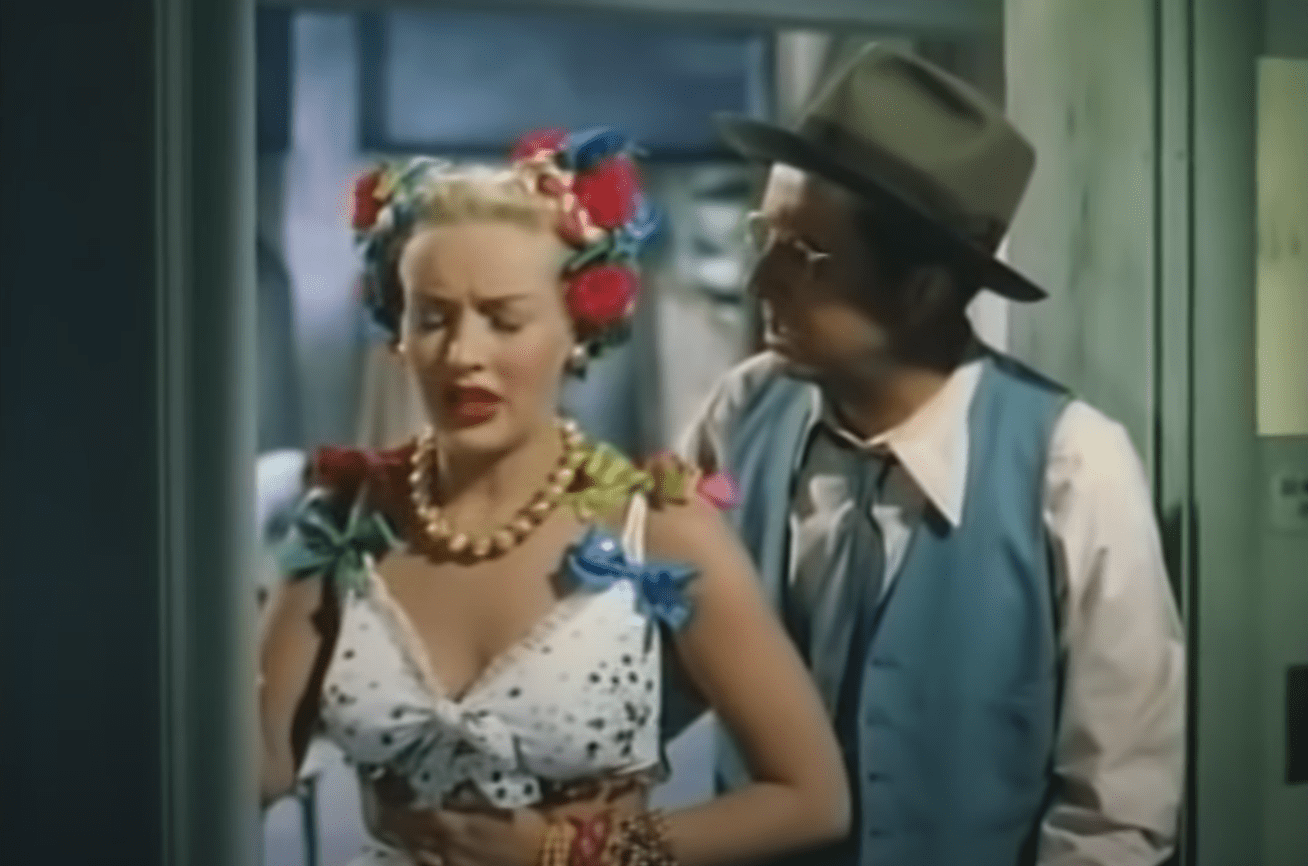 ---
A WEDDING AND A BABY
The film was a success, as well as Betty and James' relationship. We are so happy that another couple made in Hollywood! Sooner, they found out that she was pregnant and urged them to get married. Their fairytale wedding happened in 1943.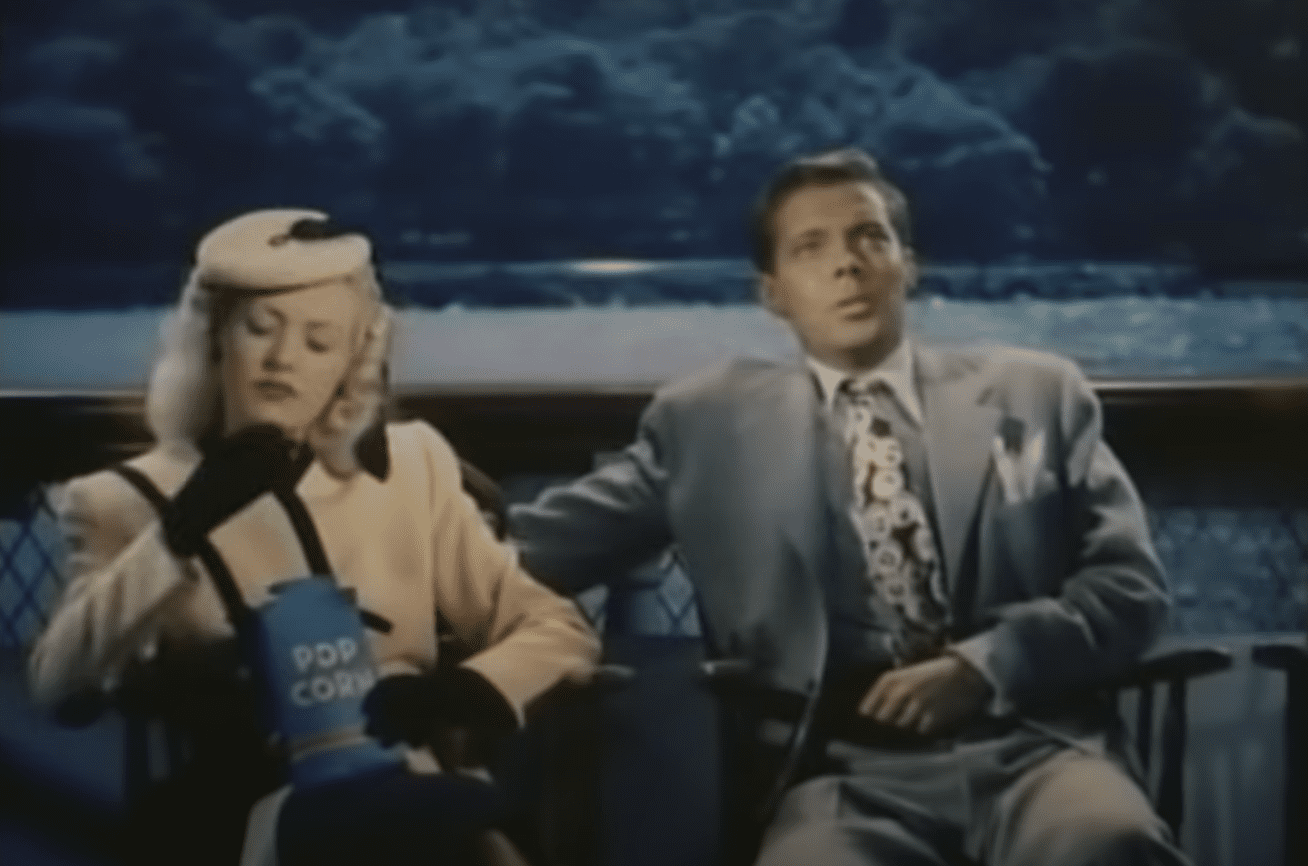 ---
A QUEEN-LIKE NAME FOR THE BABY
Betty and James were one of the sweetest couples at that time. People are excited to see their babies! Betty gave birth to a lovely girl and gave her the name Victoria Elizabeth, Betty's character name in Spring in the Rockies.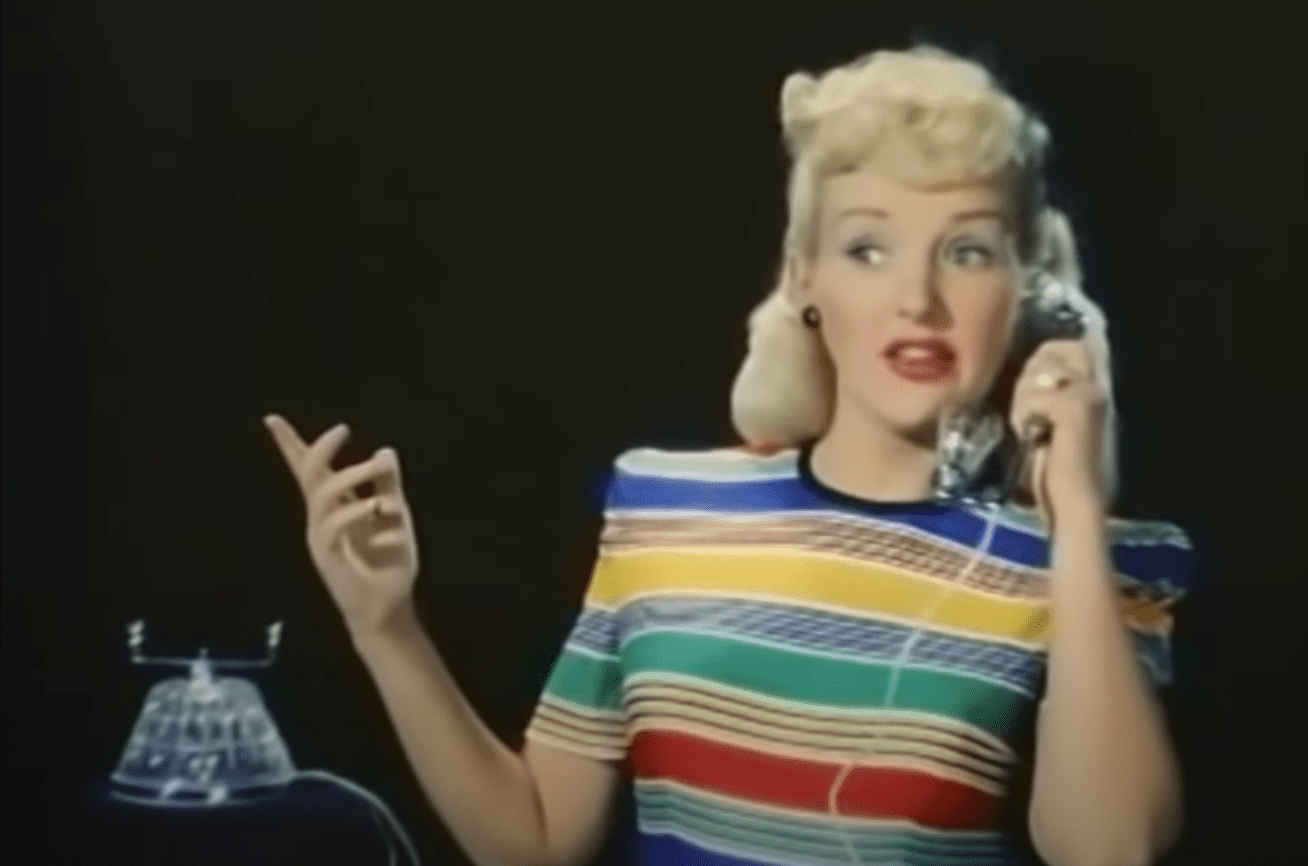 ---
IT'S OKAY TO SAY NO SOMETIMES
Betty's comeback made the film producers come after her. She was offered to be the lead actress in the film The Razor's Edge. But the beautiful and wealthy actress declined the offer. It wasn't the only offer she declined for sure. Betty really knows to set her priorities.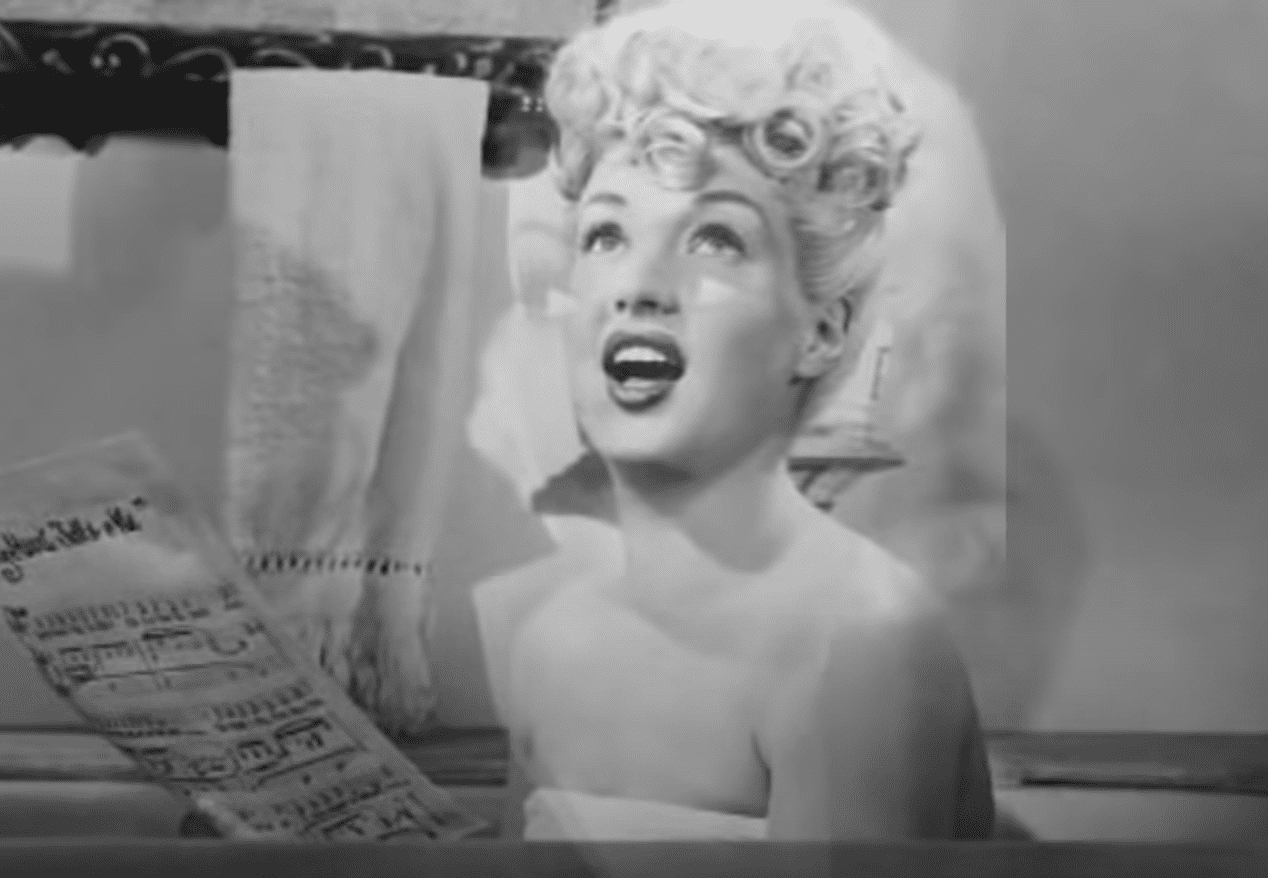 ---
IT COULD HAVE BEEN BETTY
Saying no is totally okay, but regret? Oh, it's another story. After Betty declined the offer, it was Anne Baxter who gladly took it. The film was a huge success, making Anne Baxter an Oscar Awardee. And Betty? Life goes on, dear.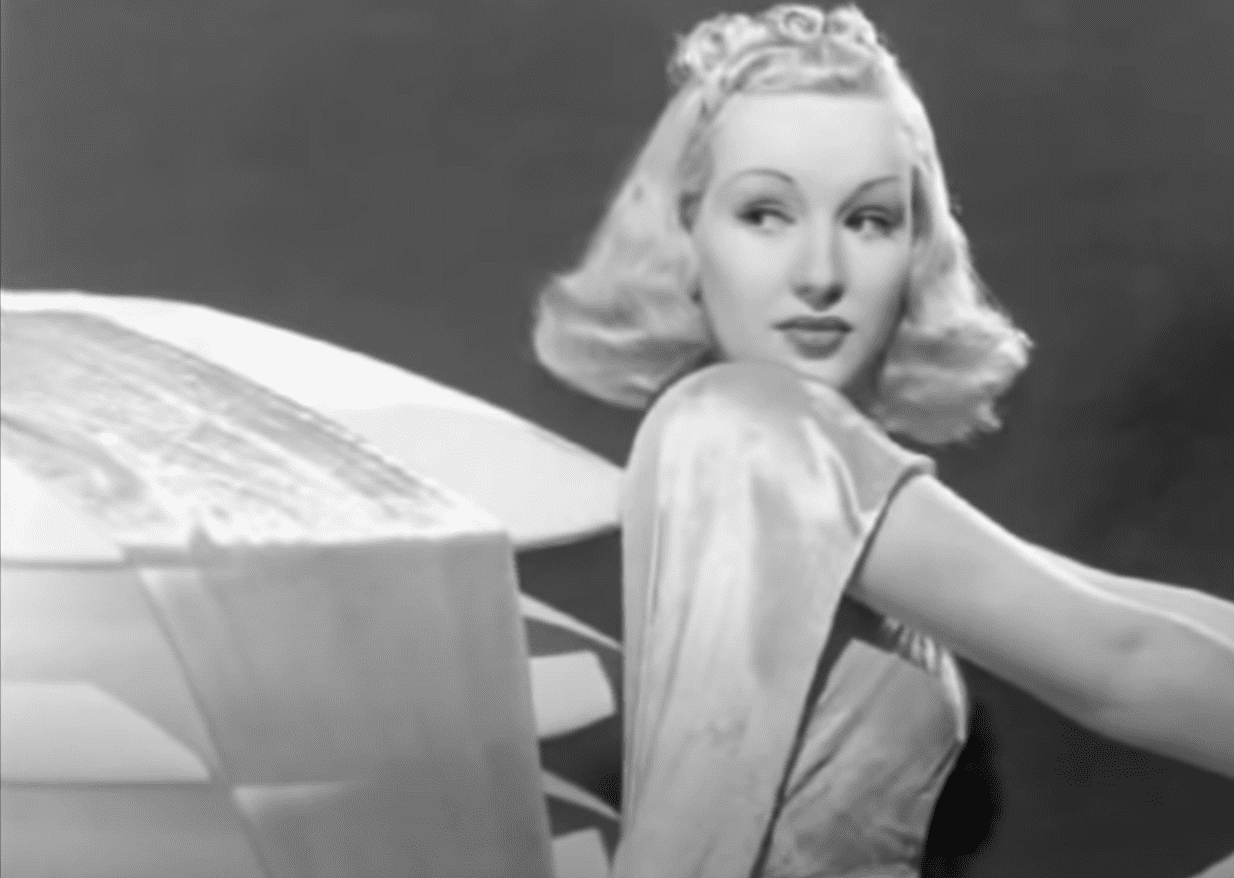 ---
ALIAS FRANCES DEAN
Upon hearing the name "Betty Grable", people will usually think of the Girl with a "Million Dollar Legs". However, before the pin-up queen became a Hollywood star, she sometimes appeared on shows with an alias "Frances Dean". What a mystery!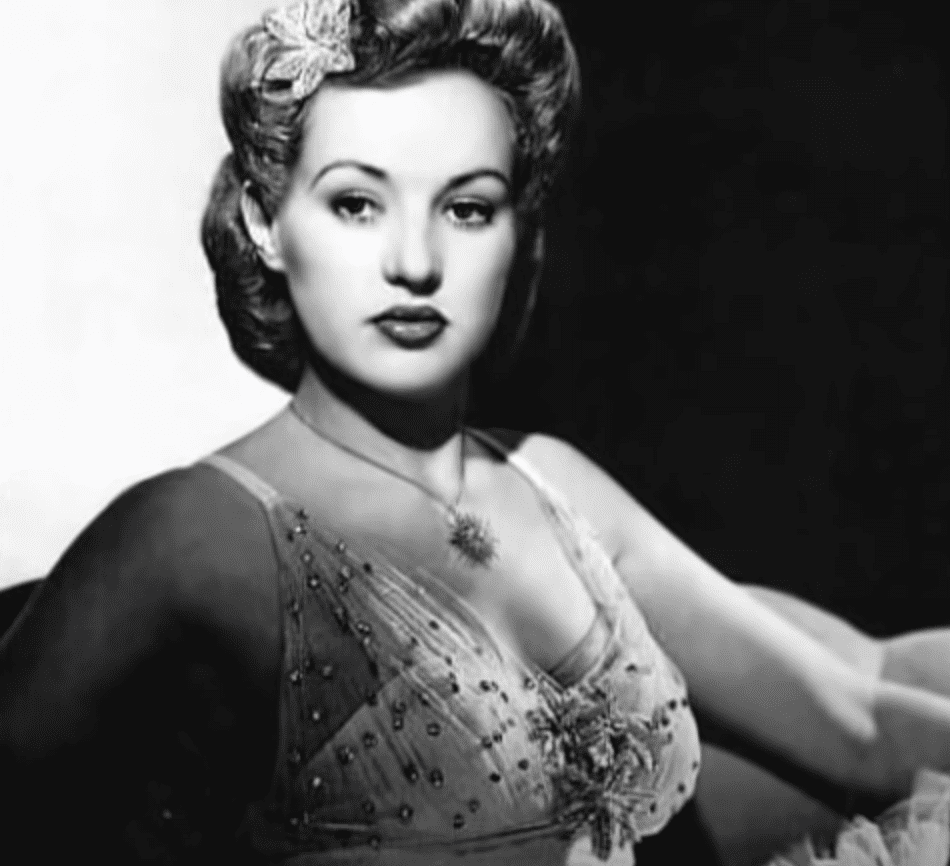 ---
ADIOS, HOLLYWOOD!
Thousands of photoshoots and top-grossing films made Betty Grable wealthier than before. However, she knew it's time for her to pass on her crown. She decided to leave Hollywood for good in 1955 and focused more on her family life.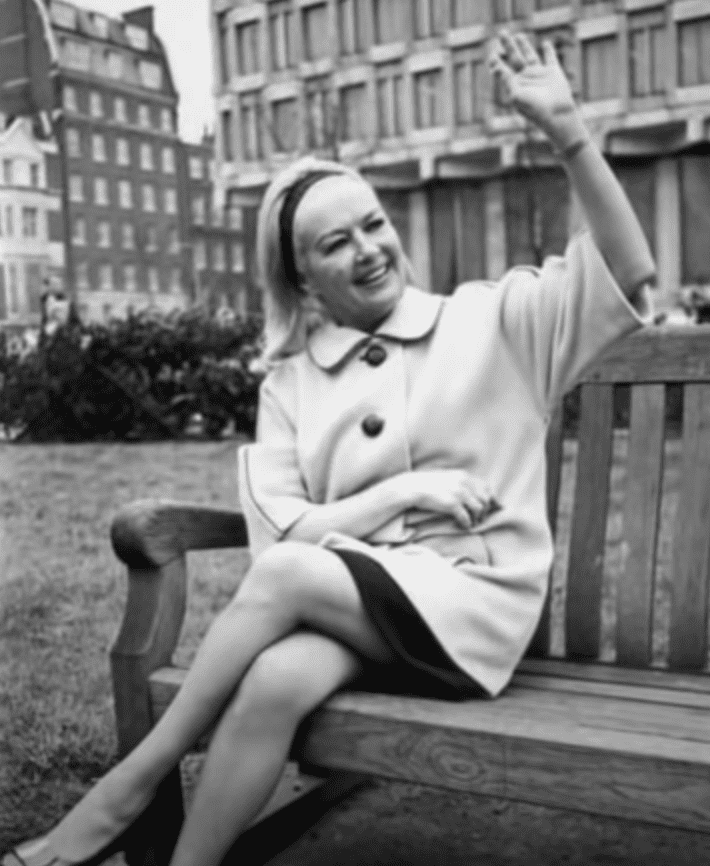 ---
ANOTHER "MOVING ON" PHASE
Betty and James were a perfect match. They both got looks, money, and fame. They also have two daughters, Victoria and Jessica. But then, in life, you can't have it all. It was heartbreaking to see them apart. Things happened and sadly, the couple got divorced in 1965.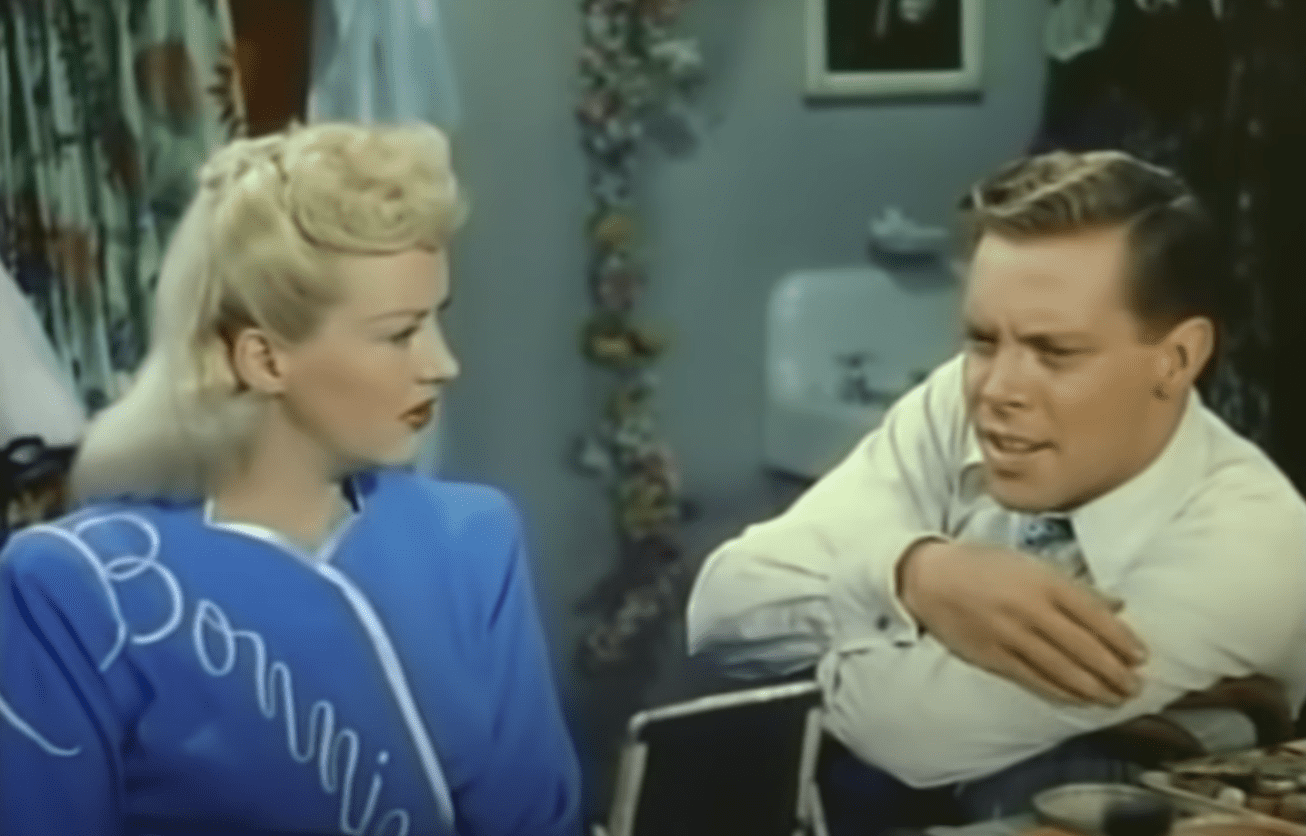 ---
PRELOVED DRESSING ROOM
Even after she left Hollywood and divorced Harry James, Betty's stardom wasn't gone in a flash. She still managed to appear on some TV commercials and night clubs too. By the time she went to Las Vegas to do her own thing, her dress room in the studio was given to Marilyn Monroe.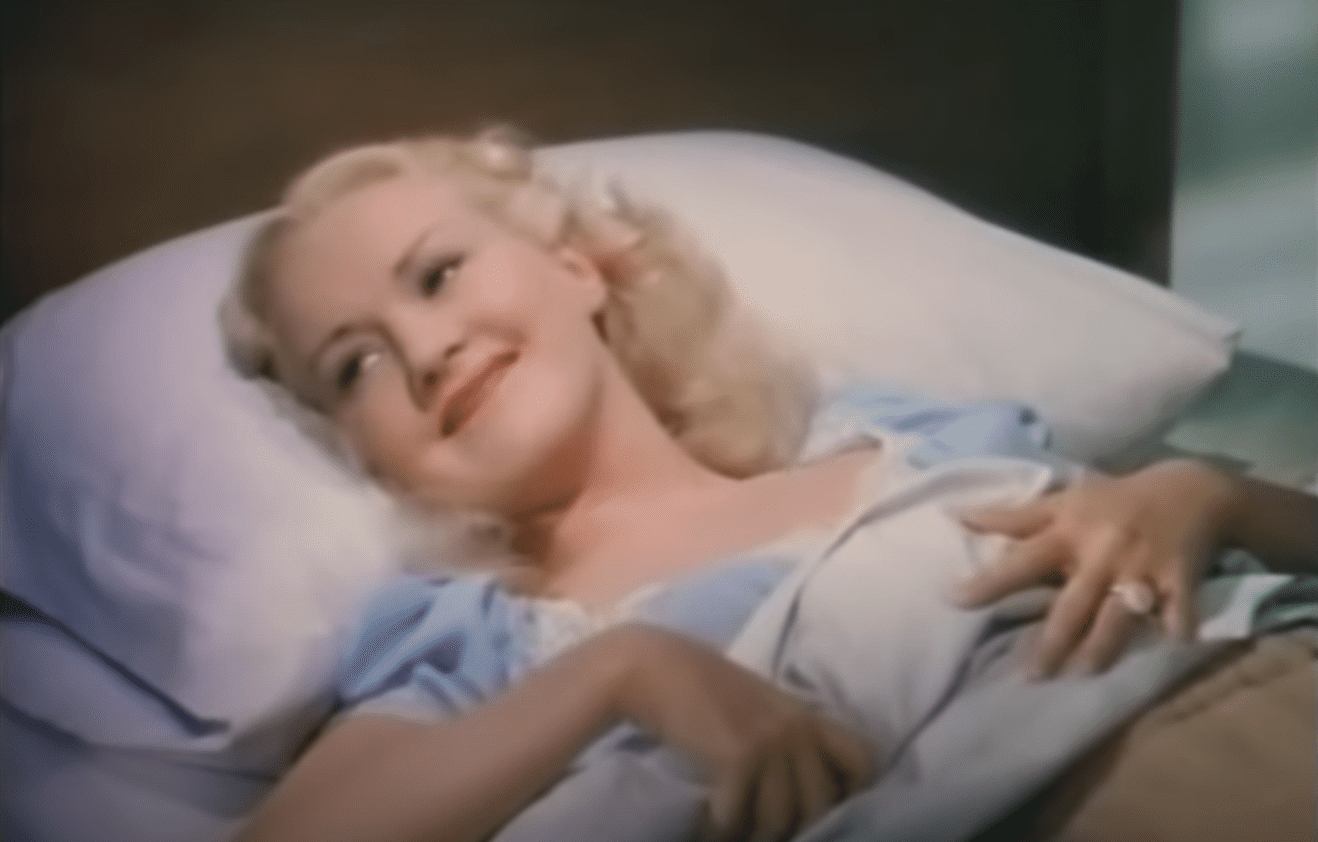 ---
SECRET NO MORE
The bathing suit iconic photo of the pin-up queen is as precious as The Eiffel Tower. People were even amazed upon knowing that there's a secret behind the photo! Betty was actually 7 months pregnant when that photo was taken.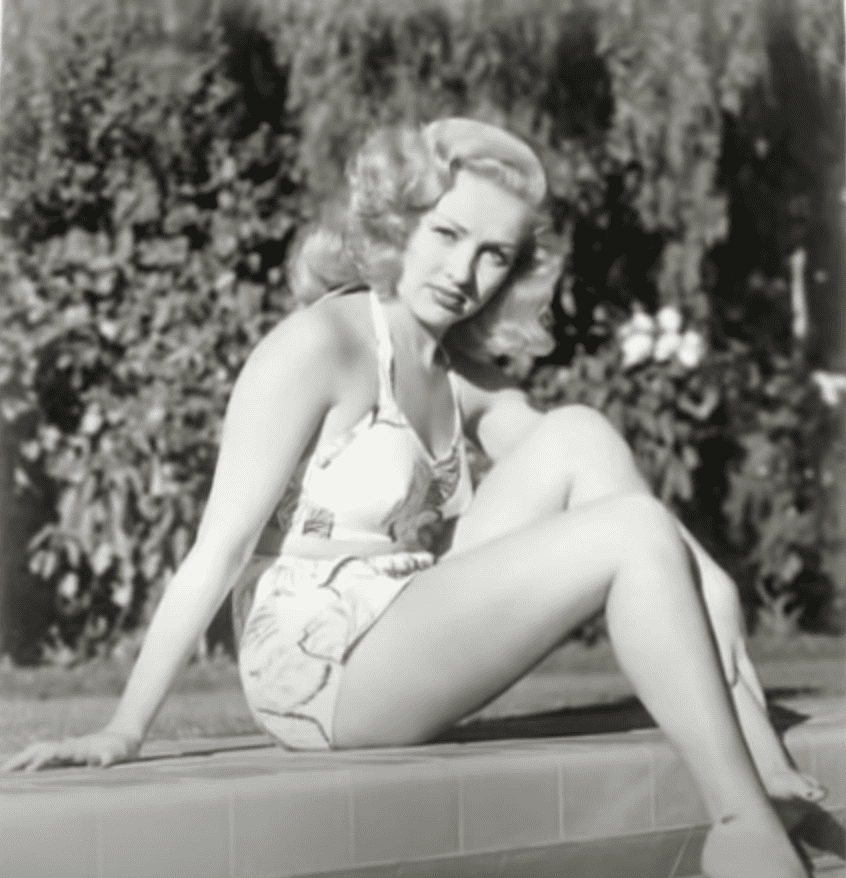 ---
STILL A SHINING STAR
After years of beauty, wealth, fame, struggles, and high hopes, Betty was diagnosed with lung cancer. It was a tough time then for loved ones and fans, especially for her two daughters. She died in 1973, leaving a mark not only in Hollywood but in the whole world as well.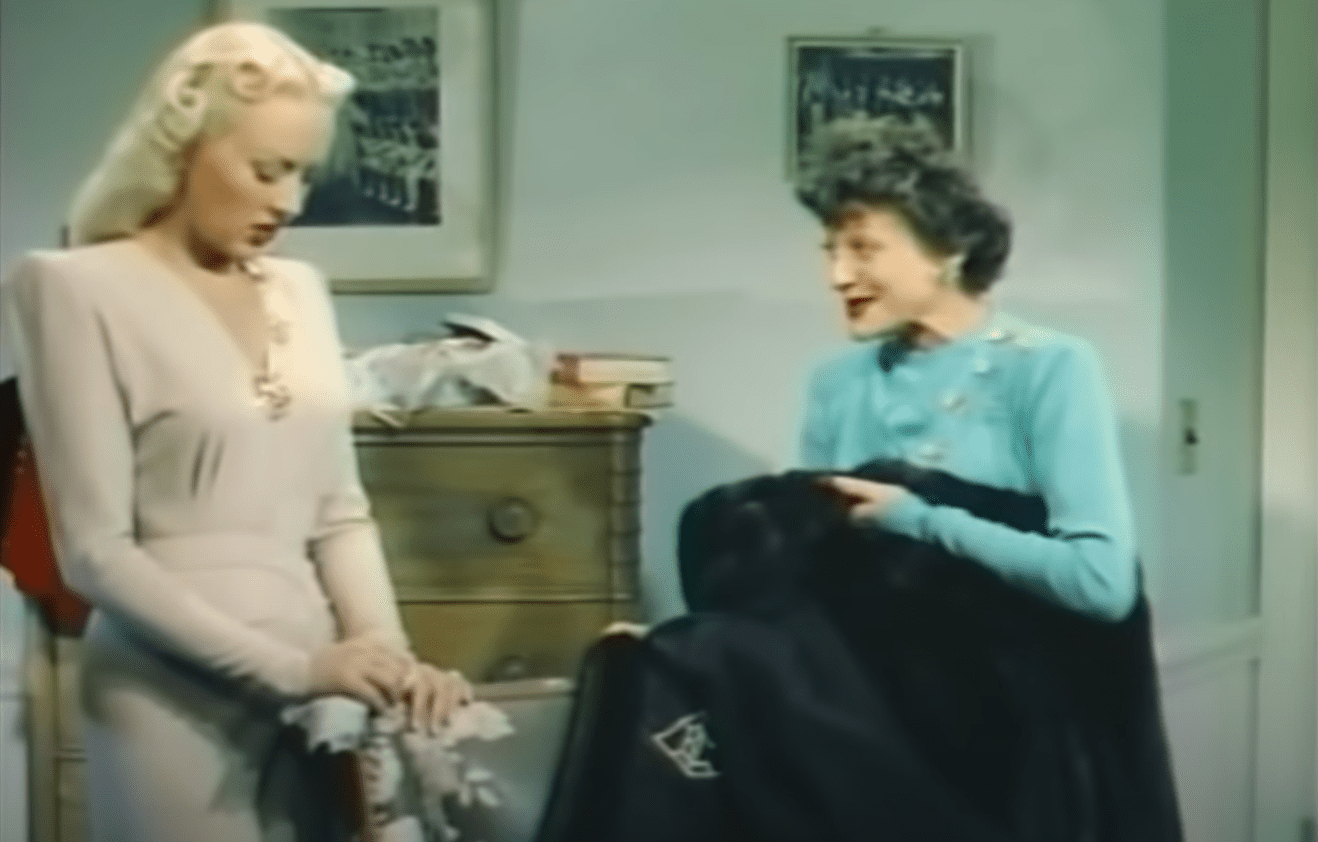 ---
THE QUEEN'S STORY
Betty's life is a roller coaster ride. She fell in and out of love. She smiled through life's storms. Betty taught us that in life, you can not truly have it all. Sometimes, it's a matter of finding your own comfort and your happiness.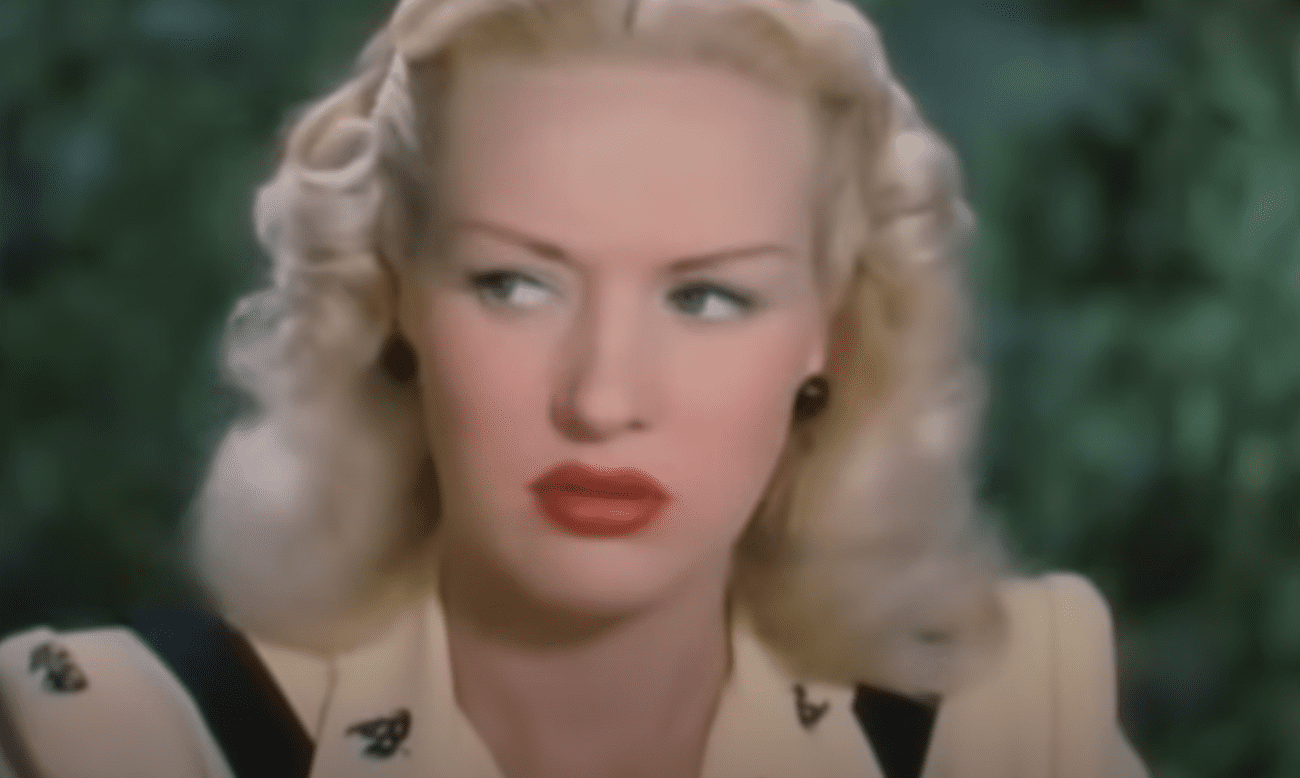 Your parents and grandparents probably know about Betty's stardom (or maybe not). The point is, wherever you are in the world and whether your young or not, surely, this pin-up queen name is an epitome of elegance! Give it up for the Queen of Pin-Ups!
Source: Encyclopedia, Vintage News, Britannica, People