Kourtney Kardashian: Her Life After Quitting the Show and The Reason She Left It
Kourtney Kardashian recently decided to leave the reality show "Keeping Up With The Kardashians" after 14 years of sharing her private life with millions of viewers. But do you know what the real reason behind her exit was? We'll let you in all the details and fill you in on what she's been up to lately.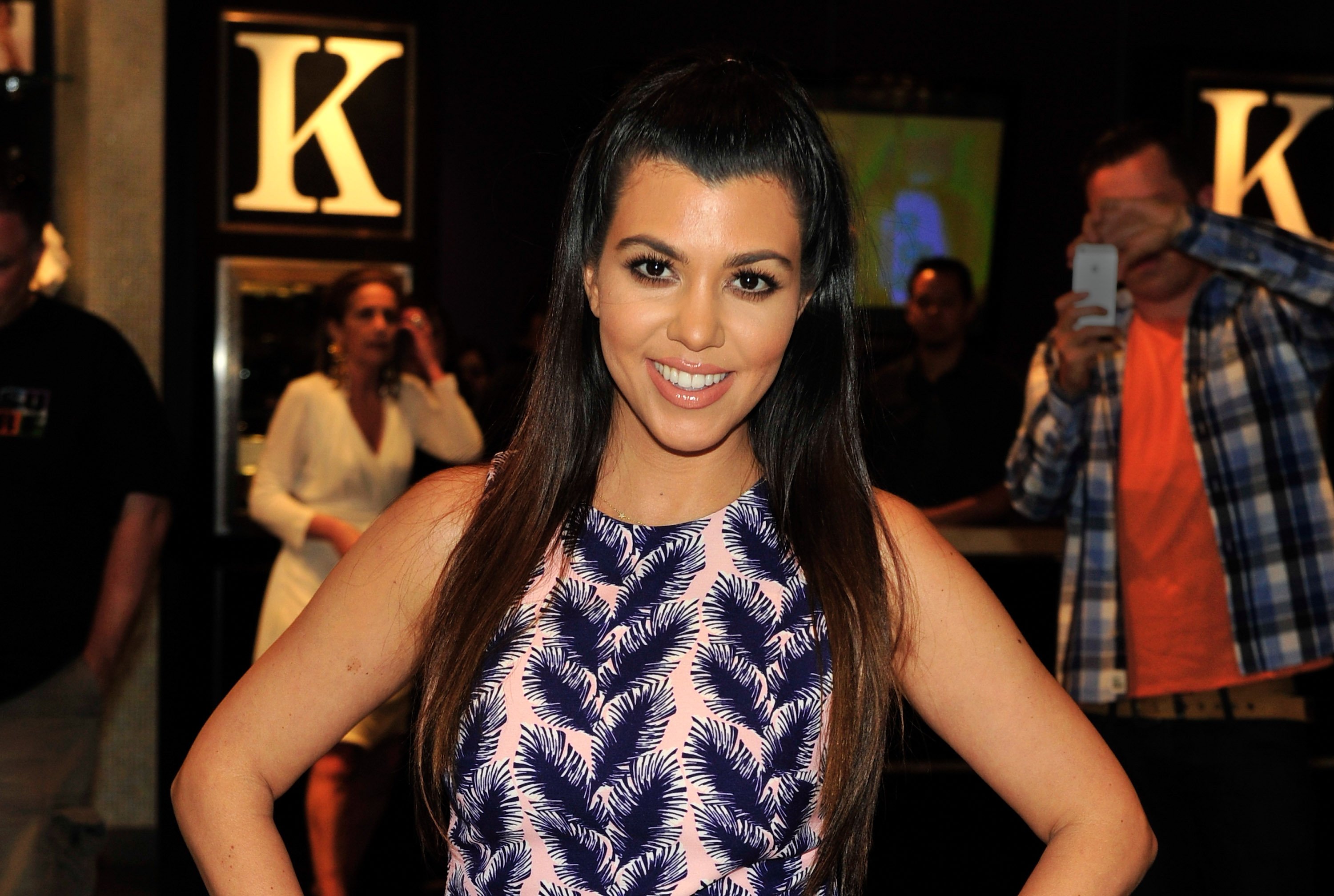 ---
How it all started
Kourtney, the oldest of the Kardashian siblings, was born in April 1979 to Kris Kardashian and attorney Robert Kardashian, famous for being OJ Simpson's defense lawyer. Four years after her father's death from esophageal cancer in 2003, Kourtney and her family began appearing on the reality TV show "Keeping Up With the Kardashians."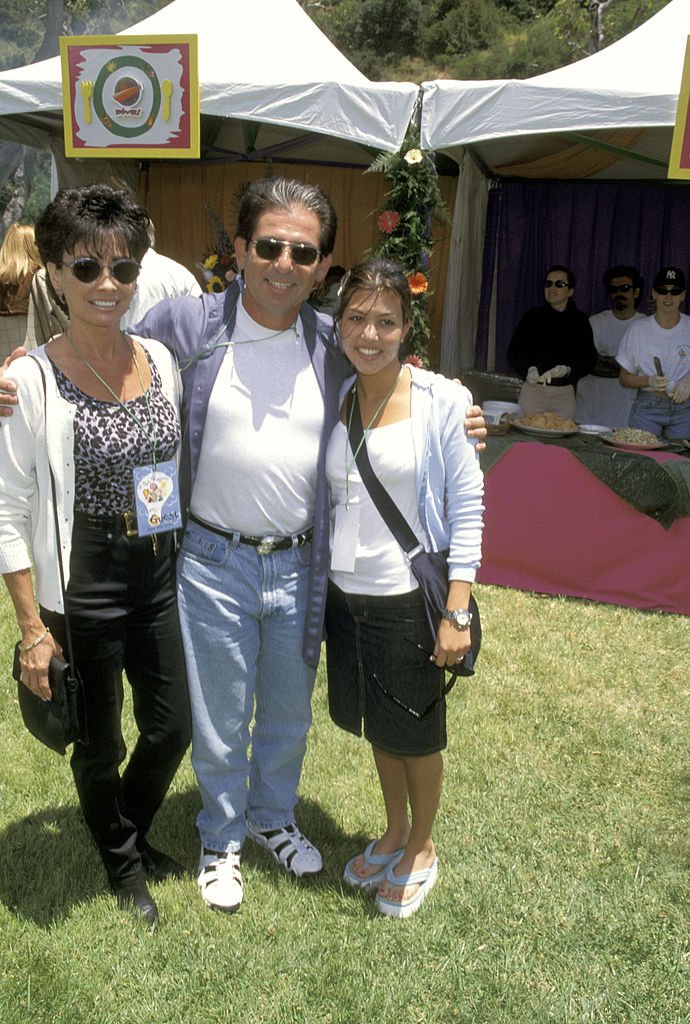 It wasn't Kourtney's first try at reality TV, though, as she had already starred in E! Network's reality show "The Simple Life" alongside her childhood friend Paris Hilton, and been cast in one other short-lived show called "Filthy Rich: Cattle Drive," featuring children of several wealthy celebrities.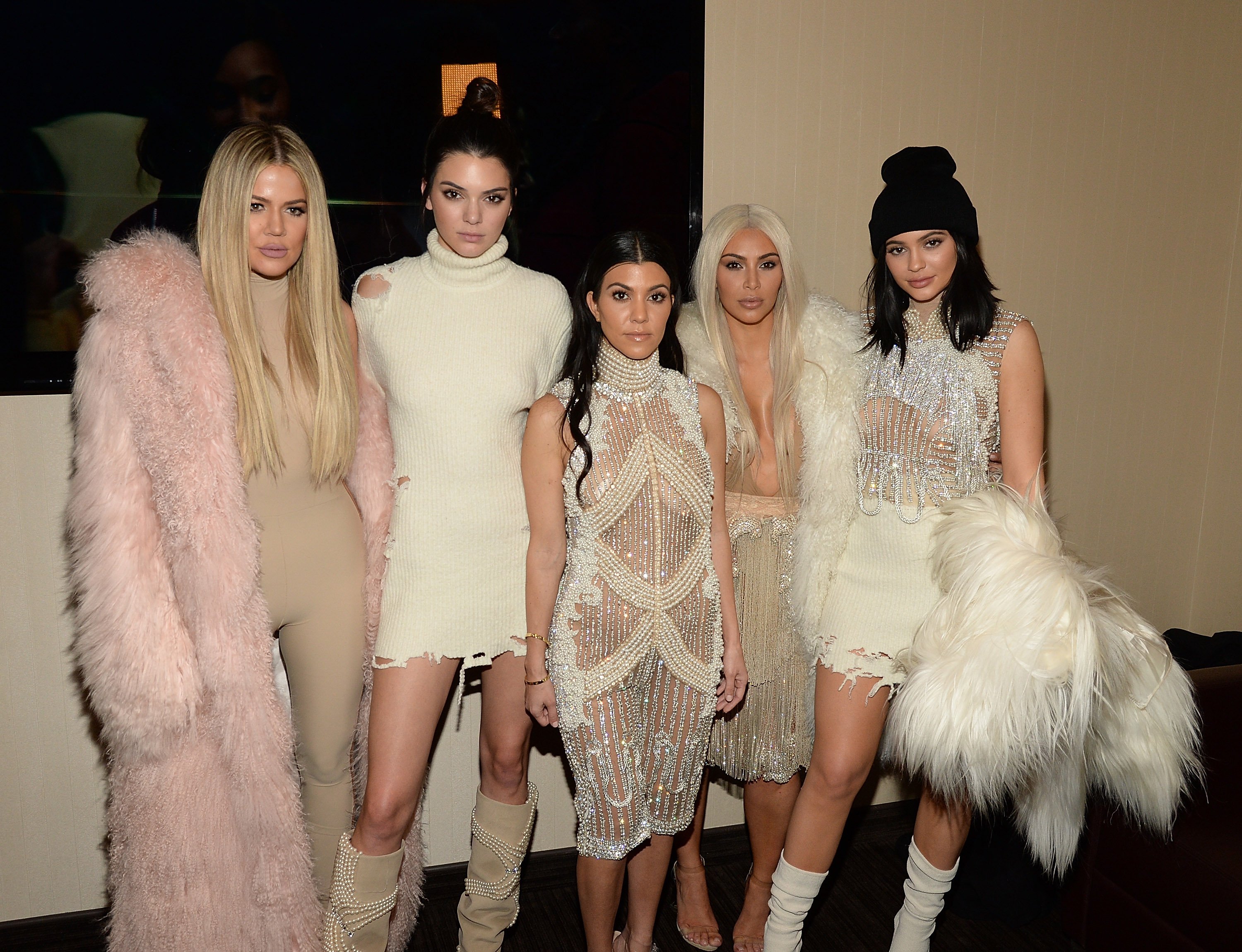 ---
An open book life
For 13 years, Kourtney shared her private and professional life on "Keeping Up With the Kardashians" with millions of viewers, which included her on and off relationship with long-term boyfriend Scott Disick, whom she started dating in 2006. Fans of the show accompanied her through her three pregnancies and constant breakups with Disick.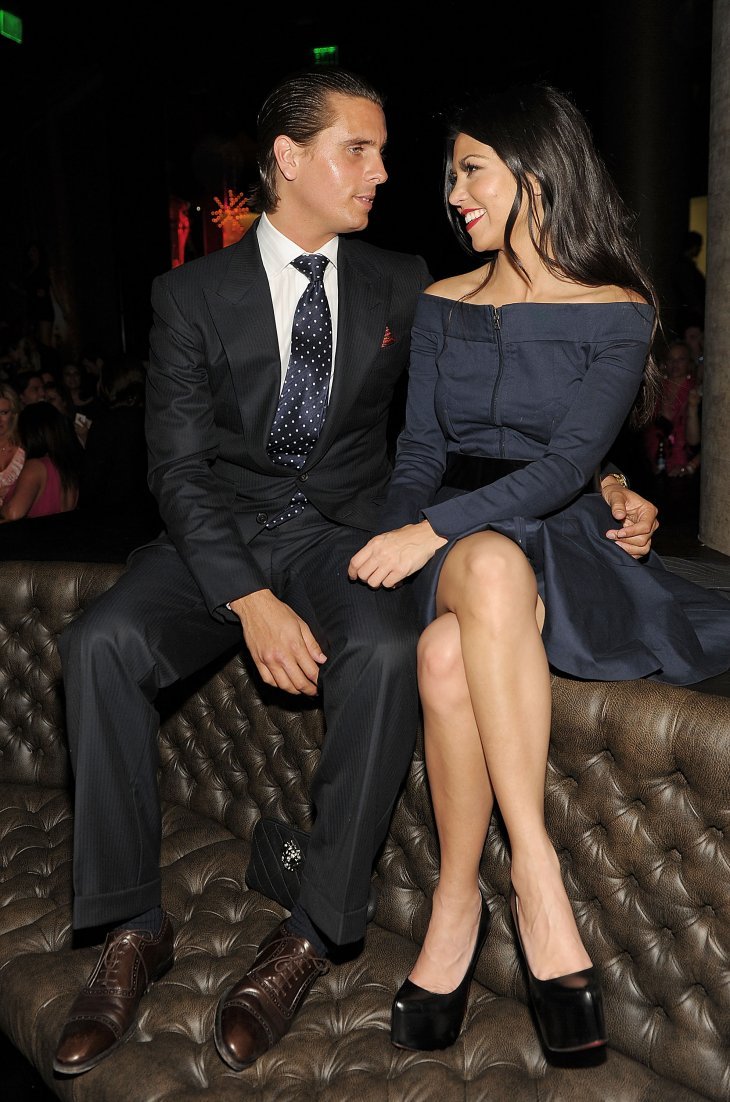 Her family relationships and her business ventures, which included a chain of clothing stores called DASH that she ran with her sisters, a children's boutique called Smooch which she co-owned with her mother, and her most recent business, a lifestyle and wellness site called Poosh, have also been under the limelight on the show.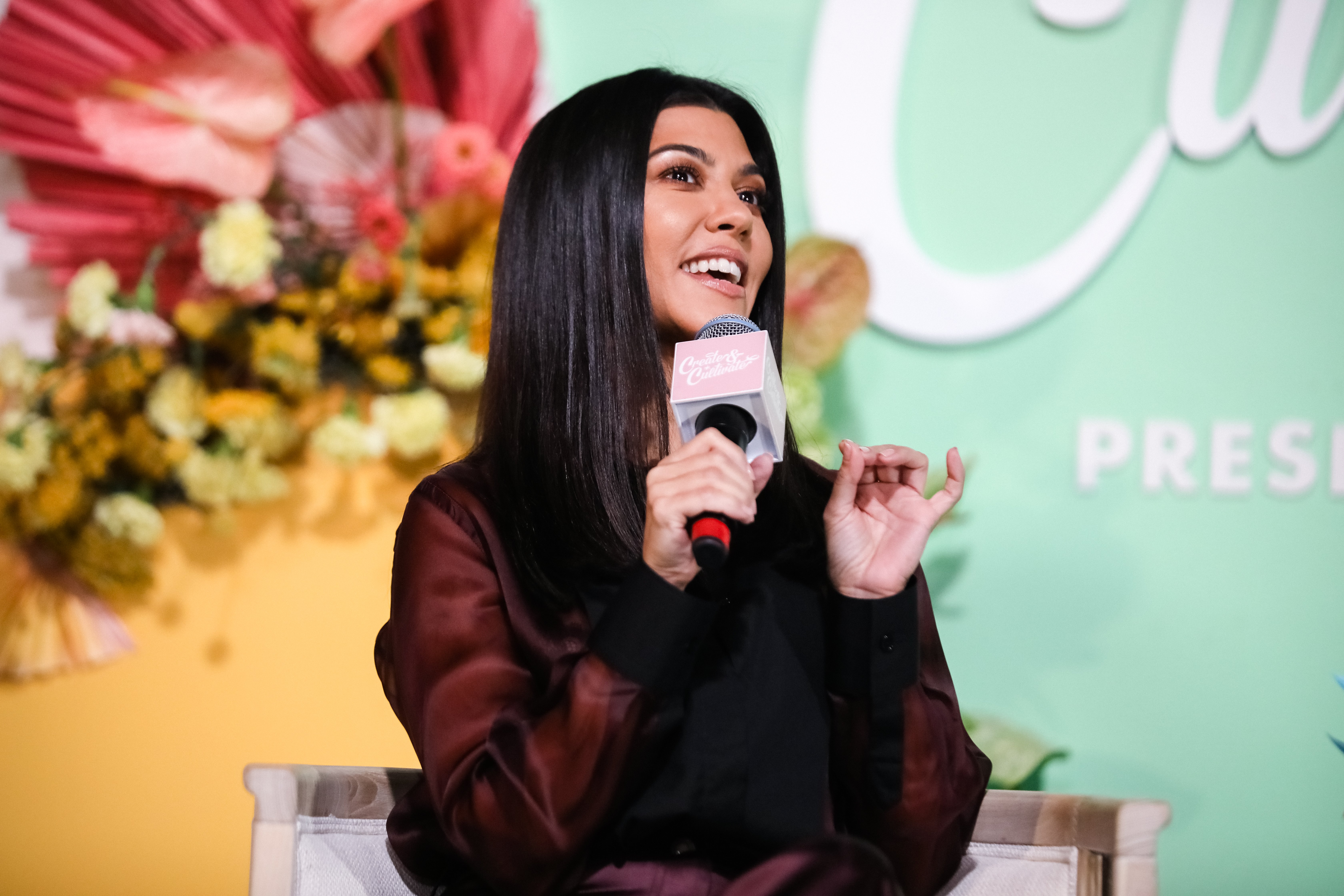 ---
Fighting on camera
Being extremely close to each other means that the sisters have not only pleasant moments together but also some normal sisterly fighting. Viewers have gotten used to watching the Kardashians fighting and getting into arguments with each other; after all, it's as entertaining as it could be. But early this year, during the show's season 18 premiere, things escalated to a new level.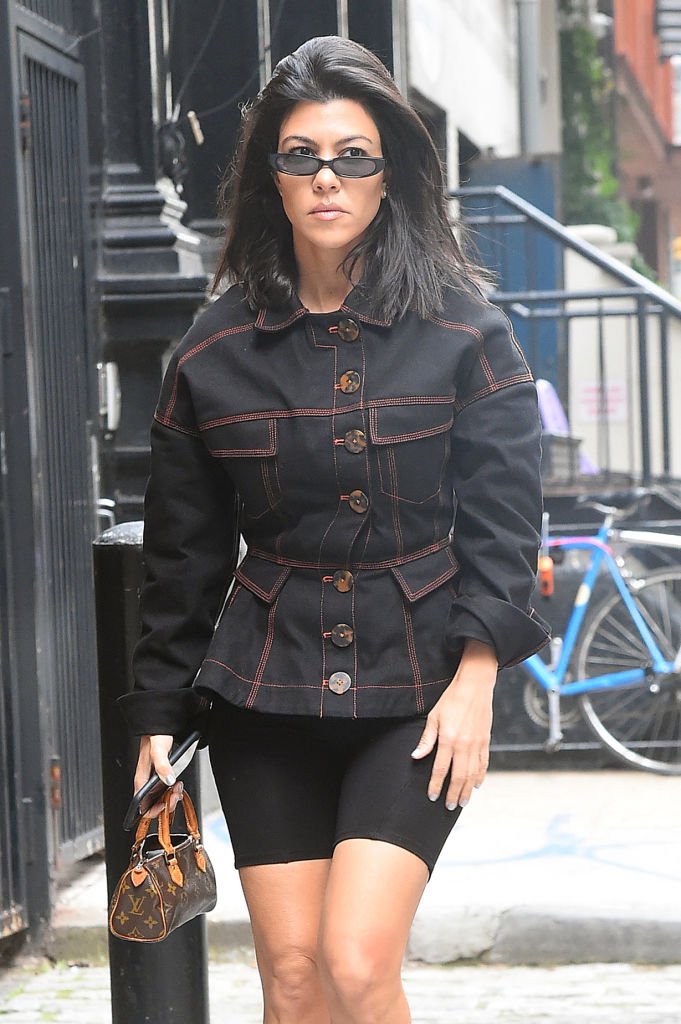 The sisters were discussing the fact that Kylie Jenner, their half younger sister, was too sick to fly to Paris for a fashion show. During the discussion, Kim accused Kourtney of not caring about things like she and their sister Khloe did. This did not please Kourtney, who physically threatened her sister. Things escalated, and the two sisters got into a fight on camera.
---
Kim speaks about the fight
Kim broke the silence about the fight sometime later when she talked about the fight with Kourtney later on "The Tonight Show With Jimmy Fallon" through a video call: "It was pretty intense. I feel like it's been a lot of built-up resentment from Kourtney and her just feeling like she really doesn't want to film anymore.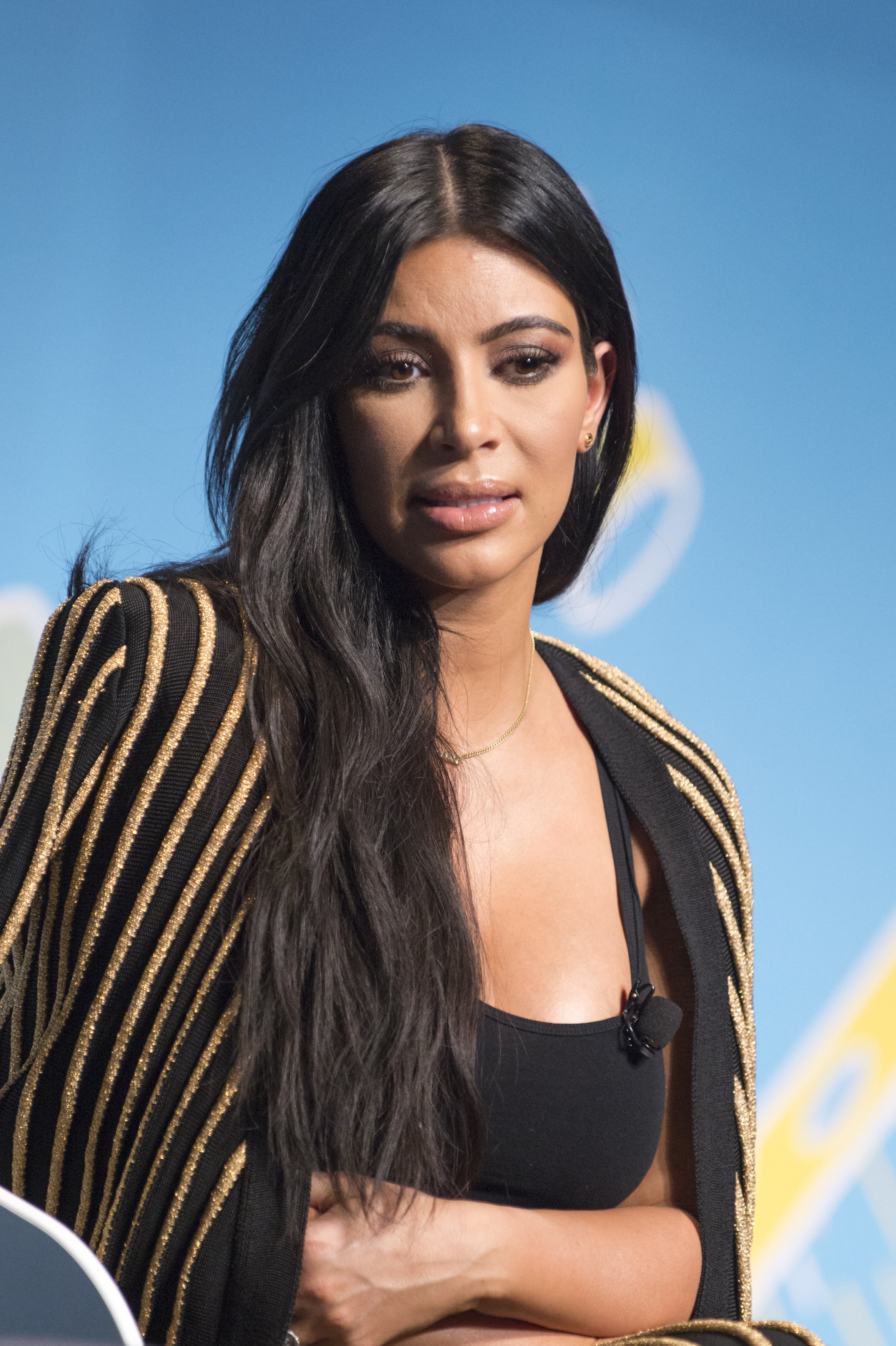 Kim added, "So she's not the type of person to make a decision and say, 'Okay guys, I'm not going to film', but she would come to work with an attitude every day, kind of take it out on everyone from the crew, to us, and wouldn't really make that decision. So we would kind of like, just keep on pushing her to find out what she was so unhappy."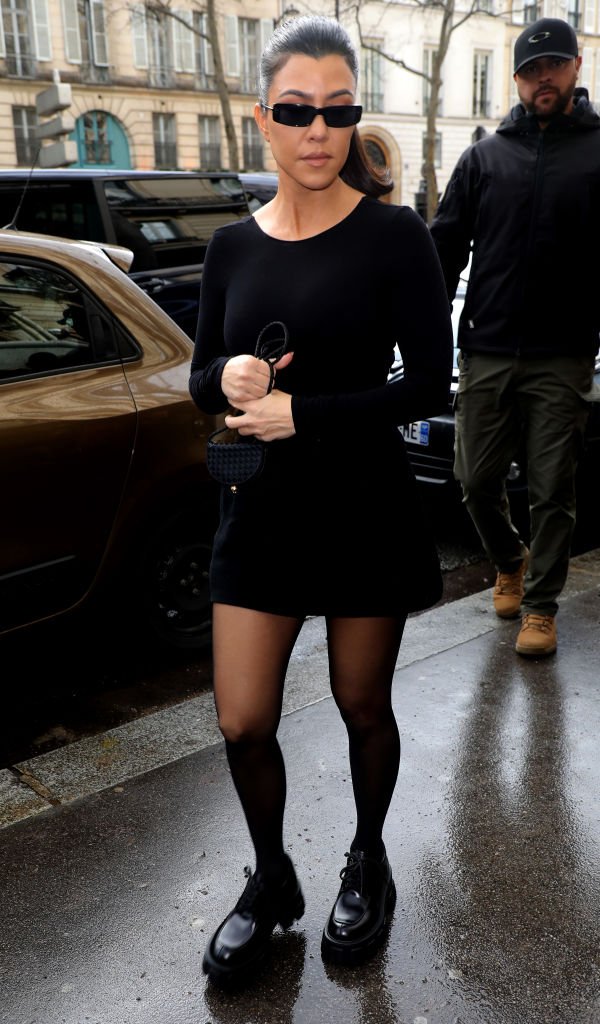 ---
Where did the hostility begin
The feud goes back to season 14 when tension began growing between Kim and Kourtney. "I think it started at the end of season 14, a lot of tension building between us," Kourtney admitted. "I felt like every day, almost I was being picked on and criticized, and I just couldn't take it anymore."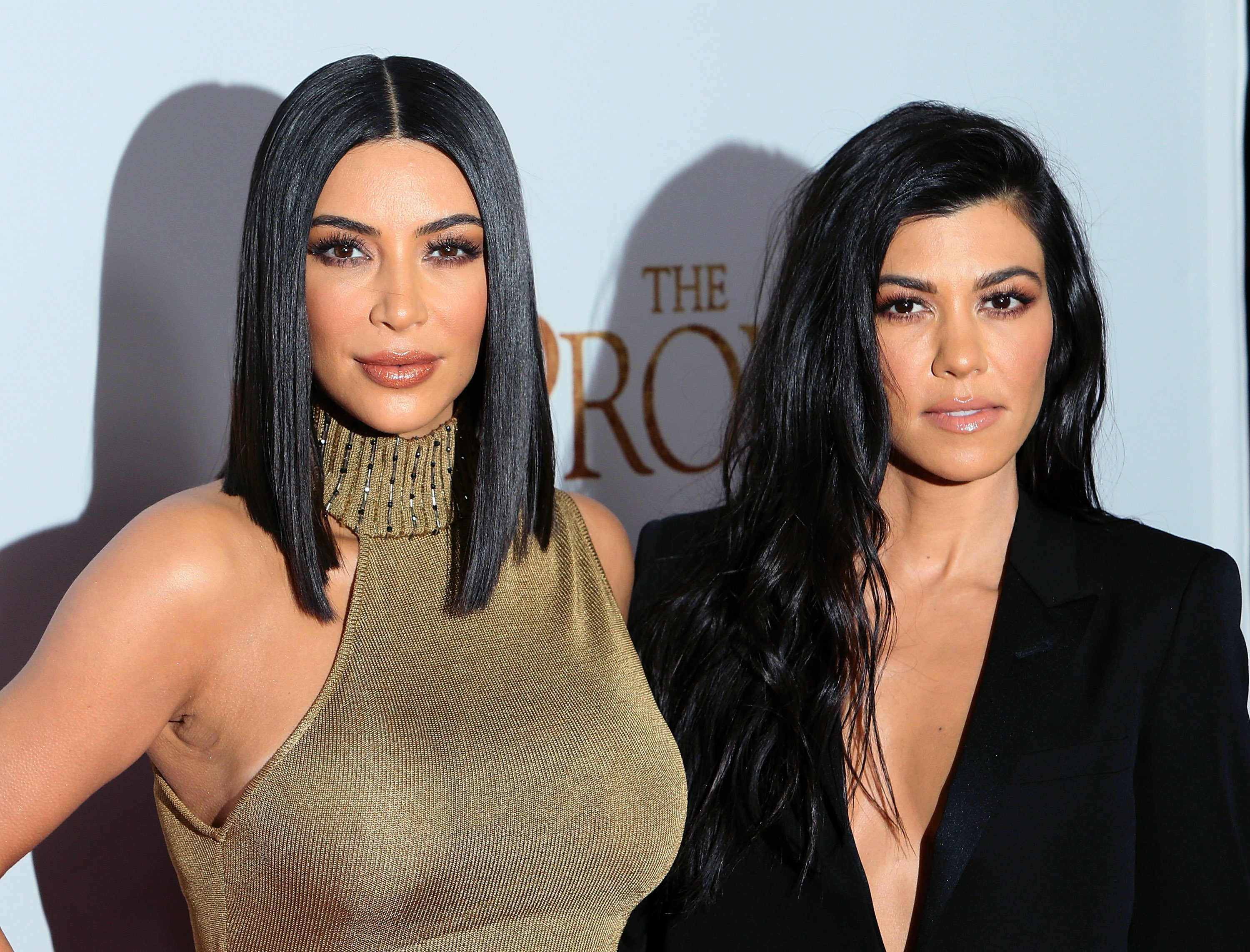 From ignoring each other while in the same room to arguing over a family photoshoot, things seemed to be going downhill with an eminent family breakup on the way. "Honestly, it's like, we have a disgusting family. I'm ashamed to be a part of [it]. It's just gross," Kourtney told her sister Khloe back in August 2018.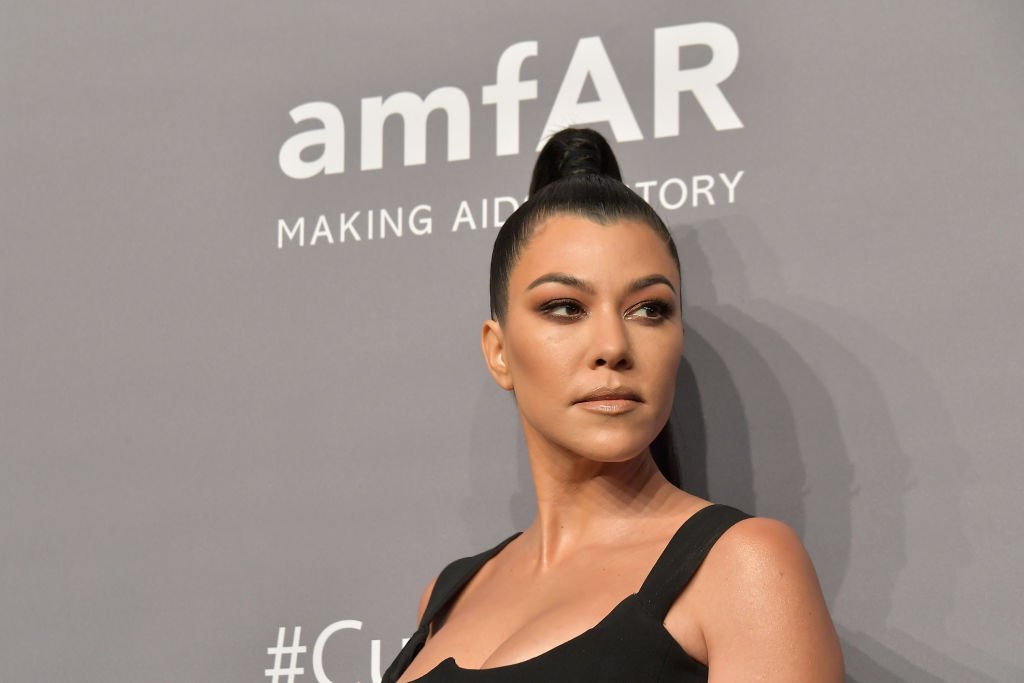 ---
The beginning of the end
Fights between Kim and Kourtney continued. It went to a point where Kim was threatening to take Kourtney's Kardashian privileges away, and Kourtney was admitting that she wouldn't care if the show ended. Kris Jenner was distraught at her daughters' behavior.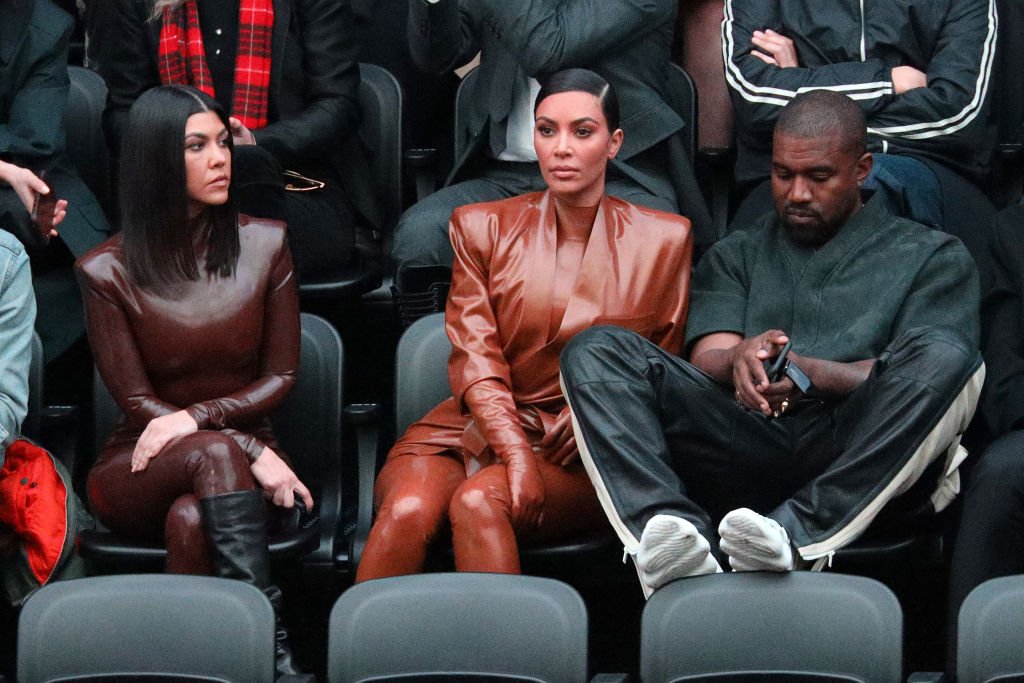 "I feel like the really funny side of you guys [used to] outweigh the mean side. And I feel like it's got a little Mean Girls," Kris said. "As much as I love you, you fight a lot dirtier than you used to fight. I feel like we've just got to hit the reset button. You guys have to get back to the fact that we're family."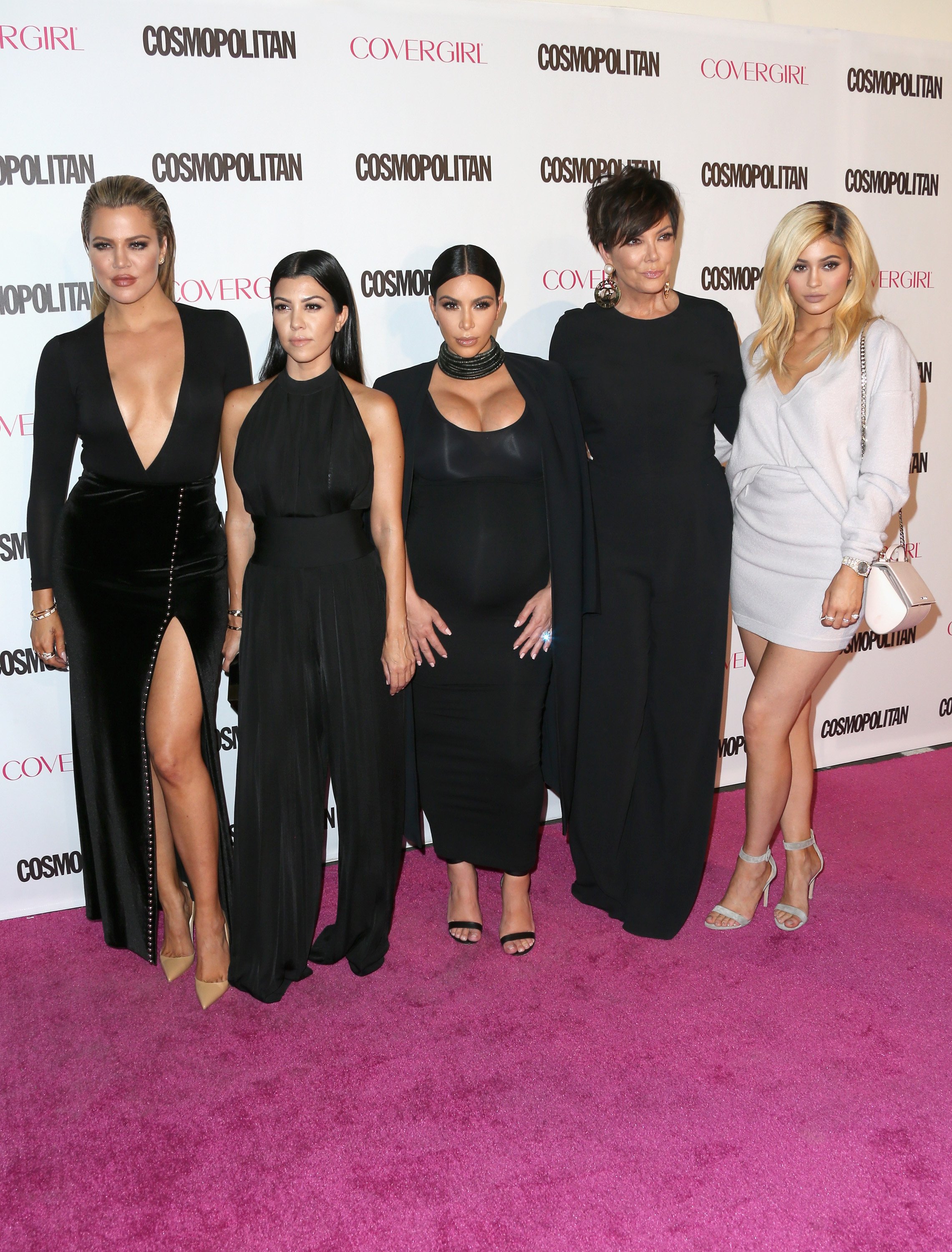 ---
Kourtney admits what everybody knew already
In December 2019, Kim talked about how Kourtney is getting more private each day. A few days later, Kourtney admits on the show she had reached her breaking point and is not interested in filming anymore. "What I'm saying is I'm getting to the point where I'm not happy. Everyone has their breaking point," Kardashian said. "Life is short. It's not all about filming this show."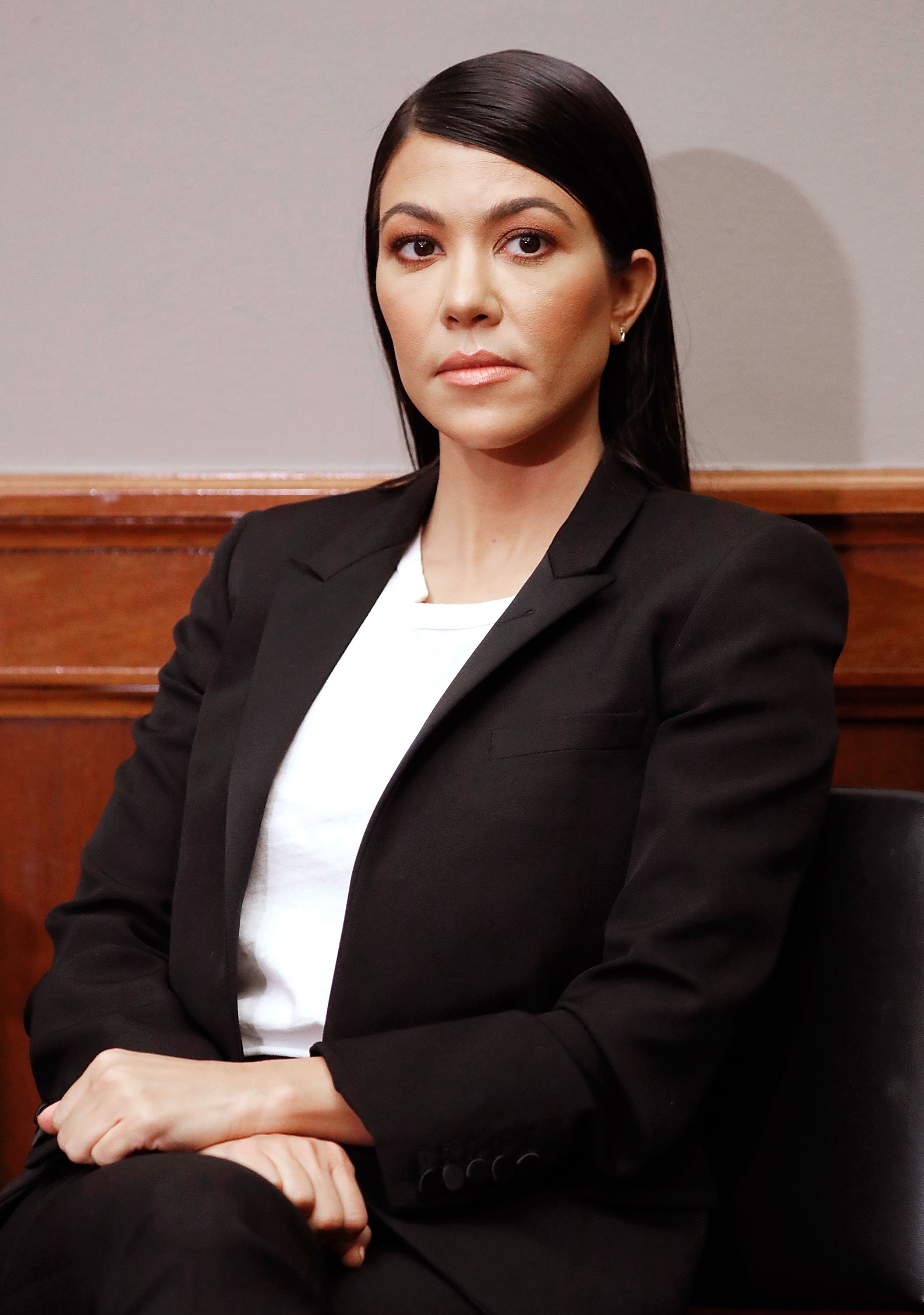 A few months later, the physical fight with Kim happens. "We shut down production for a week after that," Kim said on "The Tonight Show: Home Edition". "I think everyone was really shook for a minute and just was like, 'this isn't like our type of show.' Like, what's happening? We want everyone to be comfortable and safe."
---
Kim and Khloe resent Kourtney's attitude
In one episode, Kim complained openly about Kourtney's withdrawal from the show. "Our job is being open and honest and sharing a lot of ourselves, and it just seems for the past few years now, Kourtney hasn't really been open about her personal life on camera. So all of the days that Kourtney isn't filming, Khloé and I are picking up the slack and having to share more."
---
Kourtney finally says goodbye
In April 2020, Kourtney talked about stepping back from "Keeping Up With The Kardashians" on Twitter, saying that she'd rather spend time with her children. "I won't be live-tweeting #KUWTK tonight, as I'm spending time with my kids while they are on spring break."
I won't be live tweeting #KUWTK tonight, as I'm spending time with my kids while they are on spring break. I realize that a lot of the conversation right now surrounds my work ethic, and I feel like I need to just make one thing clear: raising children is a job as well. In fact,

— Kourtney Kardashian (@kourtneykardash) April 3, 2020
Recently, Kourtney opened up to Vogue Arabia and talked about her decision to leave the show for good. "I have been filming the show non-stop for 14 years, 19 seasons and six spin-off seasons," shared Kardashian. "I was feeling unfulfilled, and it became a toxic environment for me to continue to have it occupy as much of my life as it was."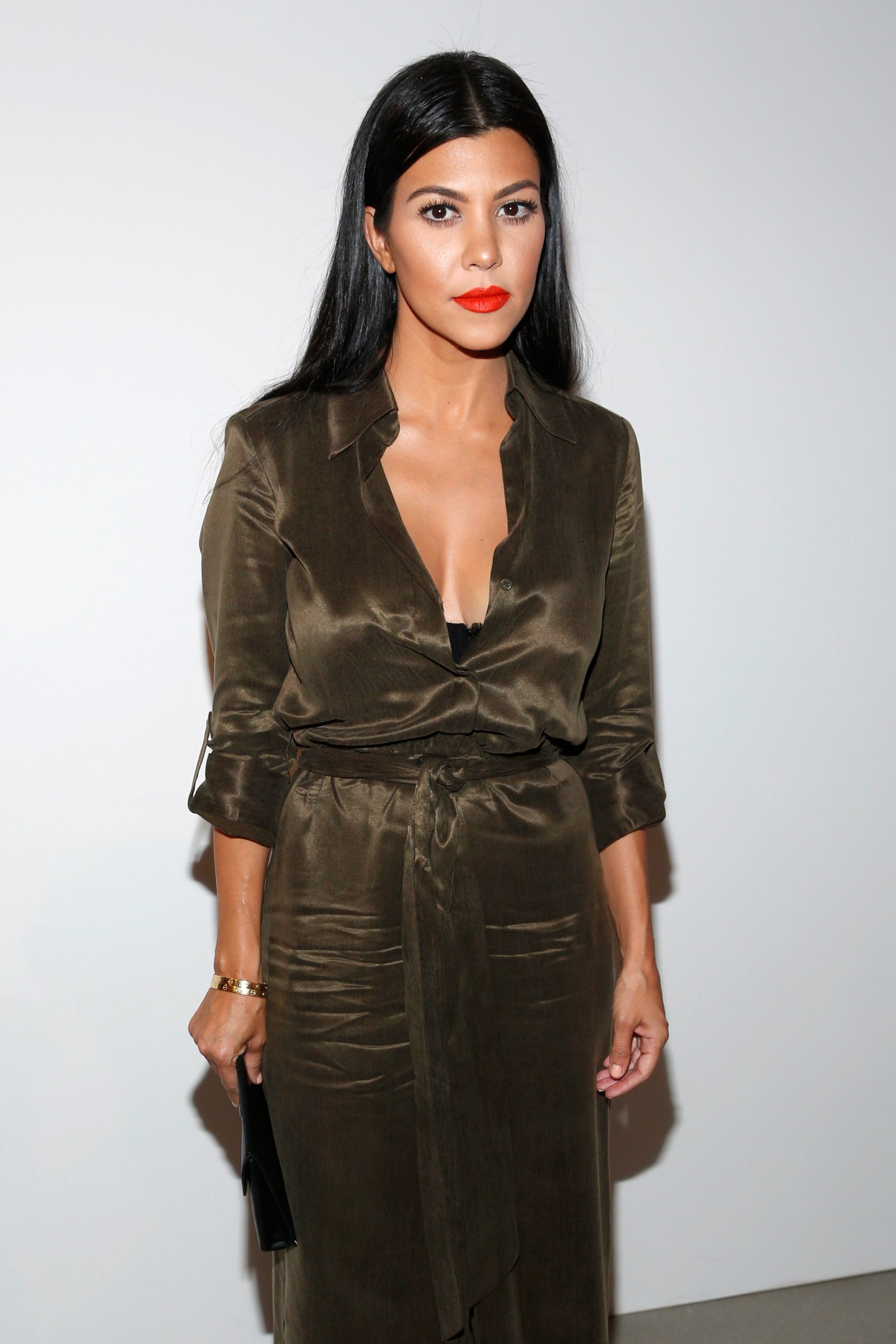 ---
Making it official
Kourtney officially confirmed the news that she was leaving, by replying to a viewer's comment. "Kourtney just needs to quit the damn show! I'm over her not wanting to film.". To what Kourtney replied, "I did. Bye." The eldest Kardashian went on to Twitter, where she published a longer statement.
I did. Bye. https://t.co/xIMBK8egDJ

— Kourtney Kardashian (@kourtneykardash) March 27, 2020
"It's the hardest and most rewarding job that I have ever had. I've decided to put my focus on my kids and my lifestyle brand, Poosh, which is all about finding YOUR healthy balance for living your best life." And added, "I don't judge anyone who chooses a different route, and I hope that everyone can appreciate my choices as well. With love, Kourt."
---
The real reason behind her departure from the show
Kourtney talked about how her decision was influenced by her desire to spend more time with her three children and to concentrate on her new business venture, the lifestyle platform Poosh, and how it gave her a much-desired freedom. The magazine's cover appropriately features the handwritten line "The power of reclaiming yourself. Kourtney Kardashian sets free."
"Life was moving so, so fast, even after taking a break from the show and attempting to slow down and give more time to my kids… It wasn't until this time that I have been able to learn their needs again, see their strengths, and be able to be connected as deeply as I once was, before juggling so much," Kardashian explained.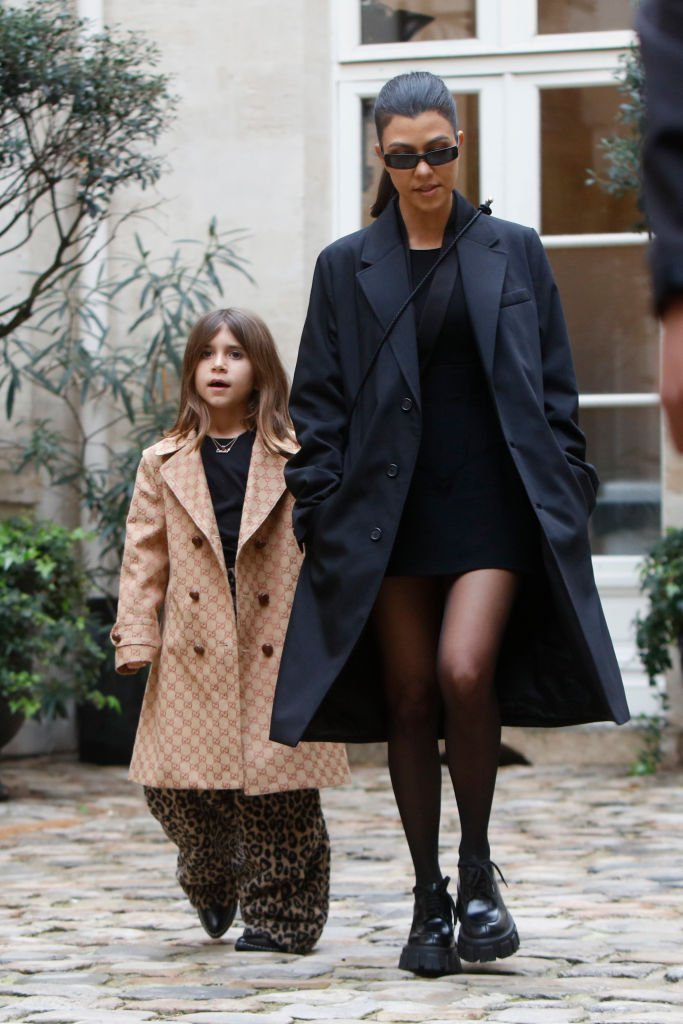 ---
What Kourtney has been up to
Despite her decision to leave the show and no longer be associated with it, Kourtney still recognizes the luxuries and privileges it has brought her throughout the years. "I am grateful for the incredible memories and life the show has given me and my family." But she is making the most out of her new, private existence.
"I always try my absolute best when I'm with my kids not to be on my phone, to be present in what we're doing, and have those moments where you're looking in each other's eyes and connecting. It's so important," Kourtney said. These days, she's just living life in the most casual way she can, enjoying her children as much as she can.
After 14 years, Kourtney's exit sure is a historical moment for "Keeping Up With The Kardashians." But one can only respect her wish for privacy. What are your thoughts on this? Are you sad about her leaving the show? Let us know all about it in the comments section, and don't forget to share the article!
Sources:
Express
,
Huffpost
,
Biography
,
Eonline
,
Vogue
,
Cosmopolitan