Kanye West's Evolution: From Flawed Rapper To Awakened Politician
We all know Kanye West as a rapper, but is there a chance he might be a talented...politician, too? Is he serious about his intention to run for president? How did Kanye's spiritual awakening help him to become a billionaire? And will Kim Kardashian embrace modesty to keep up with her born-again Christian husband? Find out now!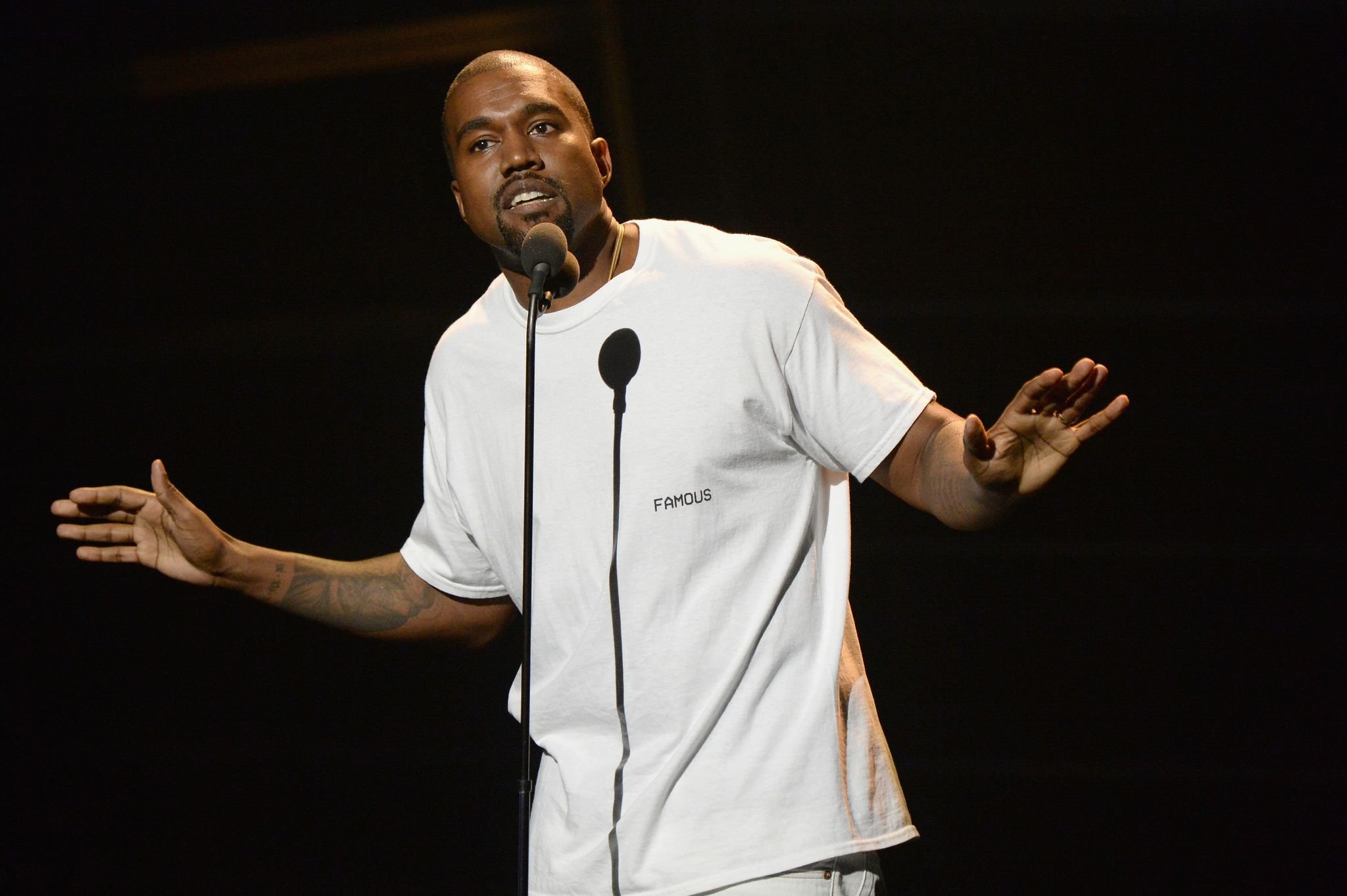 ---
KANYE FOR PRESIDENT?
As if the year 2020 isn't crazy enough, July 4th brought us another controversial announcement. 43-year-old rapper and entrepreneur Kanye West tweeted his intentions to go for the White House job this year. The tweet, which already has over half a million retweets read:
"We must now realize the promise of America by trusting God, unifying our vision and building our future. I am running for president of the United States! #2020VISION"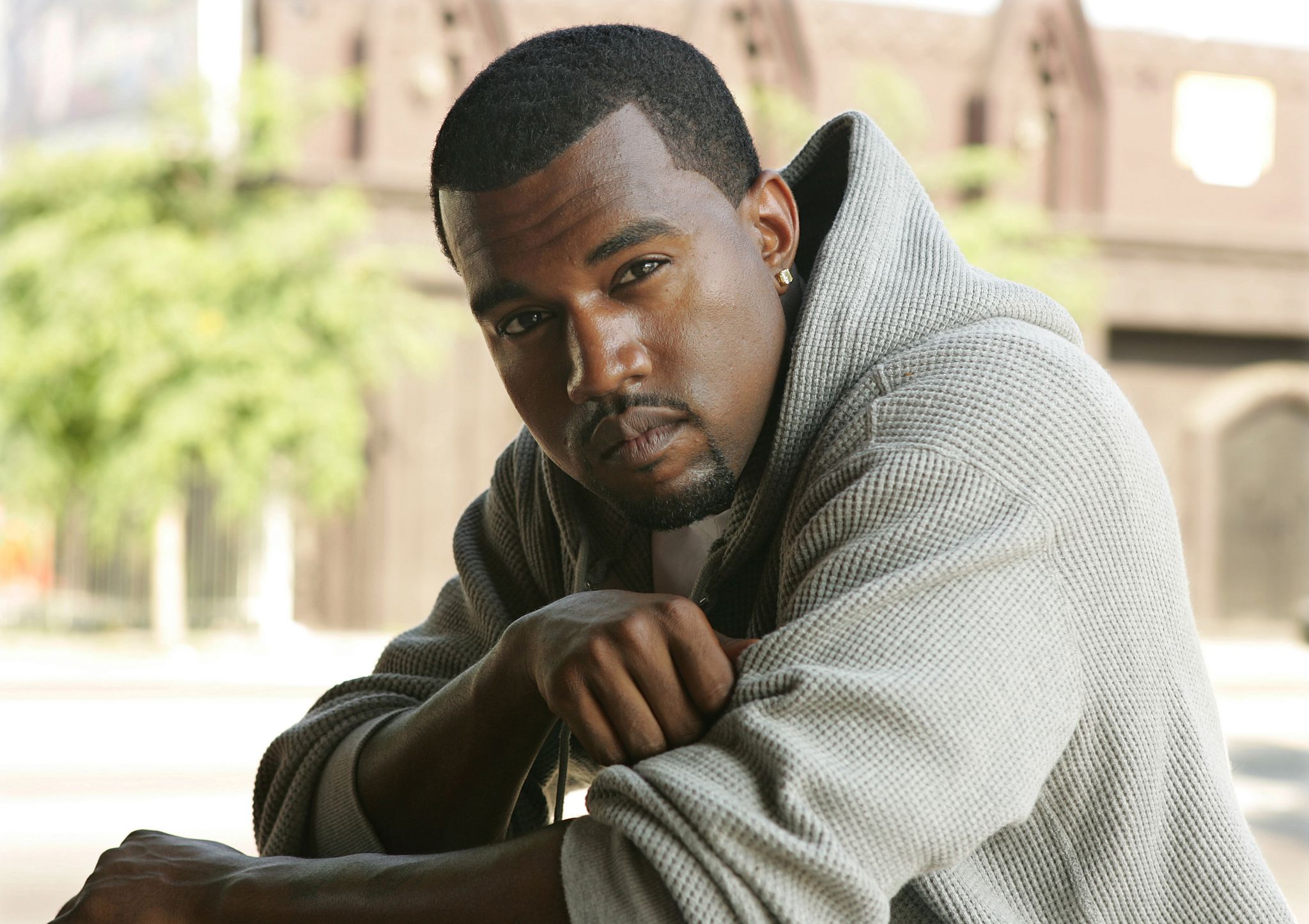 ---
And while the public's reactions to Kanye's political ambitions differ, Elon Musk approved West's candidacy right away. "You have my full support!" Musk replied to the tweet. Kanye's wife, Kim Kardashian West, seems to be comfortable with the possibility of becoming the First Lady, as she retweeted the announcement - adding the American flag emoji. But was Kanye's announcement that unexpected? 
We must now realize the promise of America by trusting God, unifying our vision and building our future. I am running for president of the United States 🇺🇸! #2020VISION

— ye (@kanyewest) July 5, 2020
---
Well, in terms of timing it really was. West has always been increasingly vocal about politics. Perhaps, Kanye was inspired by his father Ray, who used to be a political activist. Kanye first teased a possible run for POTUS in 2015, and back then 2020 was his goal. Although in the years that followed, his life changed dramatically, Kanye reconfirmed his intentions several times. 
When you go to your boys house and you're both wearing orange 🍊 pic.twitter.com/IyPOdEKaVY

— ye (@kanyewest) July 1, 2020
---
However, in November 2019, during his surprise appearance at Fast Company's Innovation Festival, he postponed his candidacy to 2024. Also, Kanye was considering a name change, joining the run as "Christian Genius Billionaire Kanye West". Hold on, we'll get back to the elements of this hypothetical name later. 
While the newest announcement did not mention any political party, it's impossible to get a nomination from the major parties with the election only four months away. And if West planned to appear on the ballot as an independent candidate, he needs to gather tons of signatures and register in states by the deadline dates, some of which have already passed in a few major states. 
YZY SHLTRS in process #2020VISION pic.twitter.com/dWGiYZIEJY

— ye (@kanyewest) July 5, 2020
---
And there doesn't seem to be any forms with the Federal Election Commission filed by Kanye yet. The only thing Kanye's done in terms of his #2020VISION campaign is tweet a picture of dome-like structures in development, aka Yeezy Shelters. 
Some people believe that this bold announcement of Kanye's was just done to promote a long-promised forthcoming album "God's Country", or to get attention and stay relevant. Anyways, Kanye already has insane media coverage, and his name will keep making headlines whatever the reason.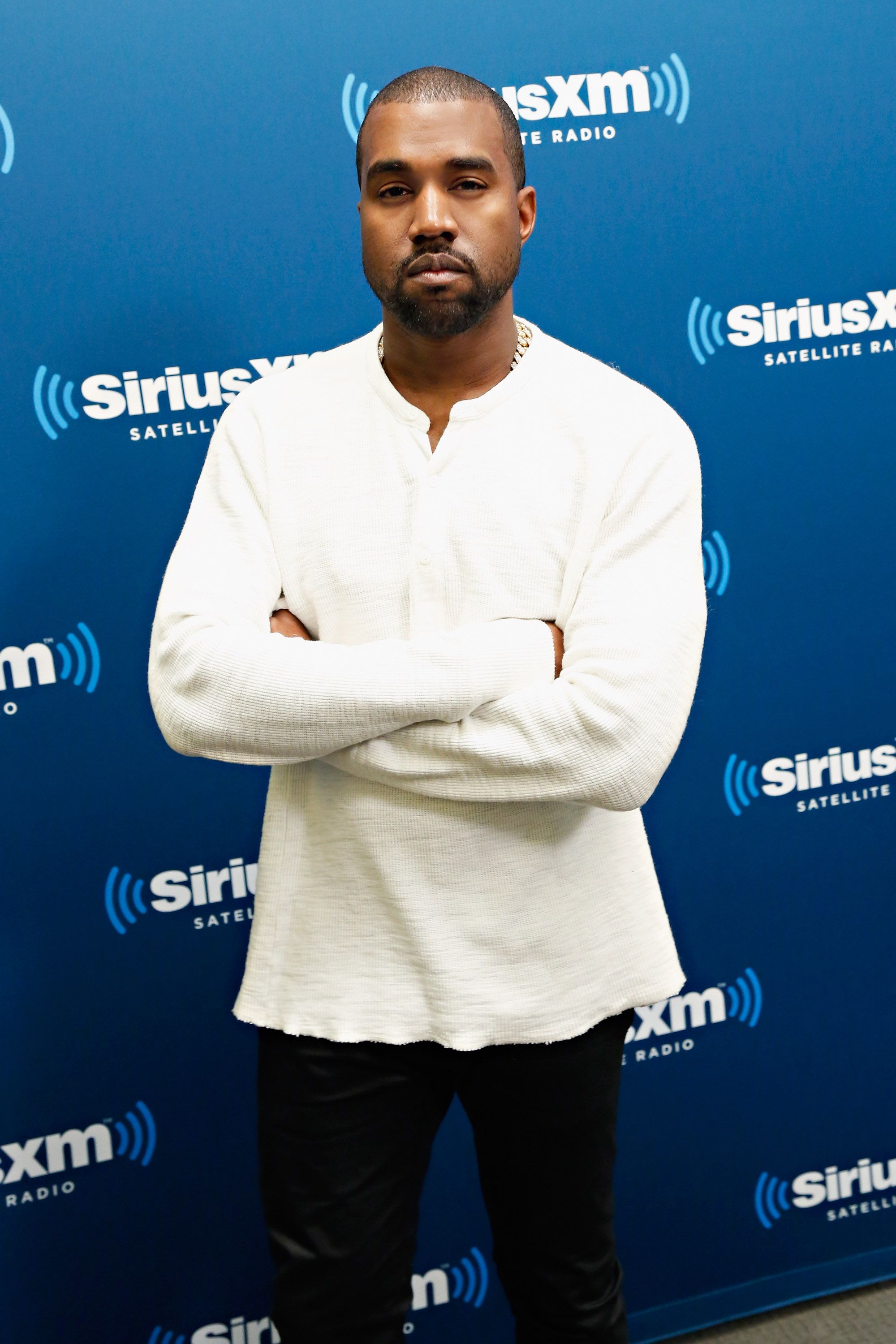 ---
KANYE THE BILLIONAIRE
After years of calling himself a billionaire, West was finally declared one publicly by Forbes in April. With his 2020 earnings of $170 million and an official net worth of $1.3 billion, Kanye became the highest-paid musician in the world. The next artists on the Celebrity 100 list are Elton John and Ariana Grande, but the gap from Kanye is significant.
Still, West was far from satisfied with the figures mentioned by the magazine. He reportedly texted Forbes: "It's not a billion. It's $3.3 billion since no one at Forbes knows how to count."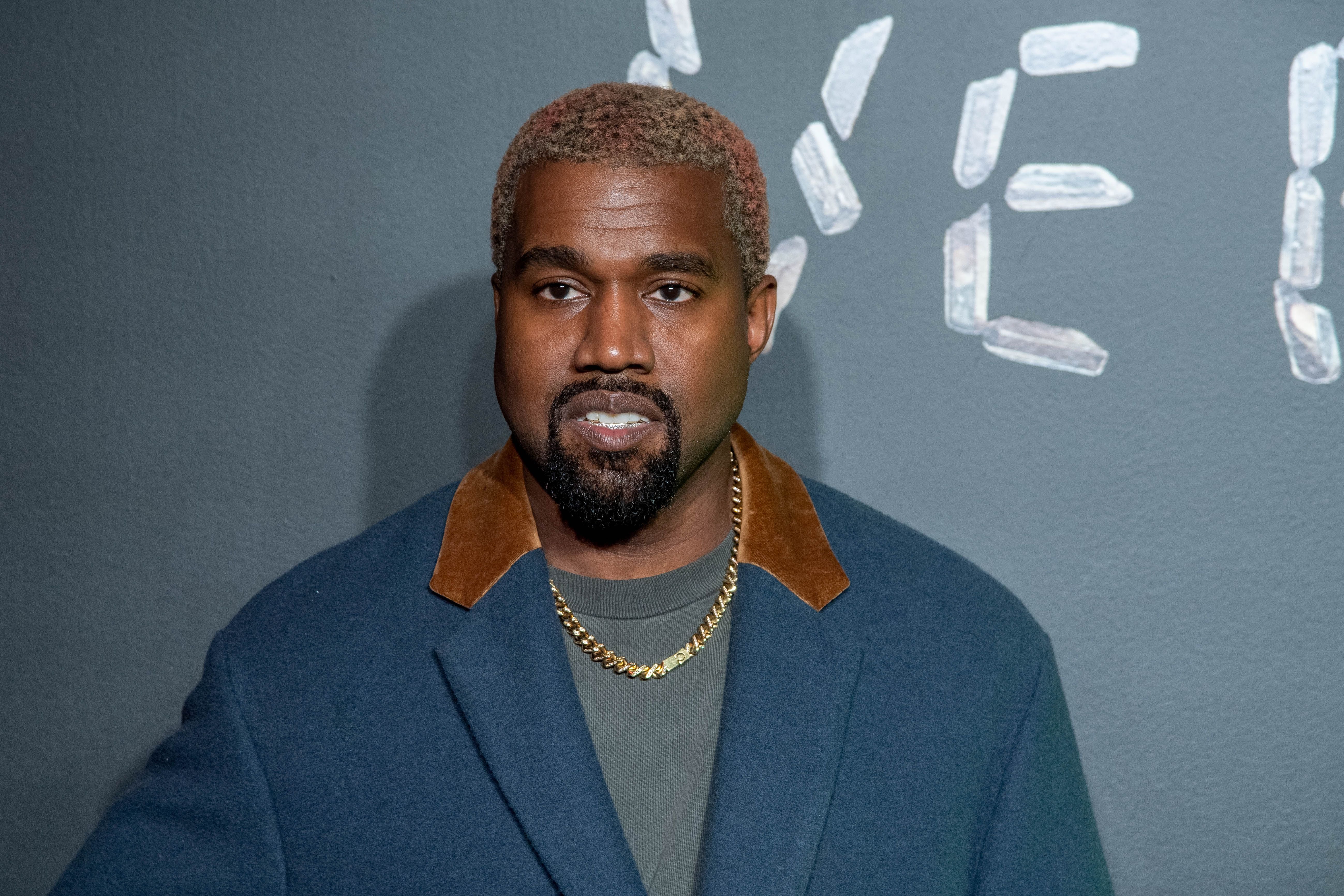 ---
The majority of West's fortune doesn't actually come from his music, but rather from his insanely successful footwear and apparel brand, Yeezy. In 2019, Yeezy was valued at almost $3 billion, and Kanye is the sole owner. Produced, marketed, and distributed by Adidas, Yeezy shoes now challenge Nike's Air Jordan for sneaker world supremacy.
According to recent news, the Yeezy brand has entered into a 10-year partnership with Gap. The collaboration will create a line of apparel for men, women and kids, that will start to roll out in 2021. Actually, it's not the first time Kanye's worked with Gap. West used to work in a Gap store in Chicago as a teenager, and reportedly he was fired for shoplifting.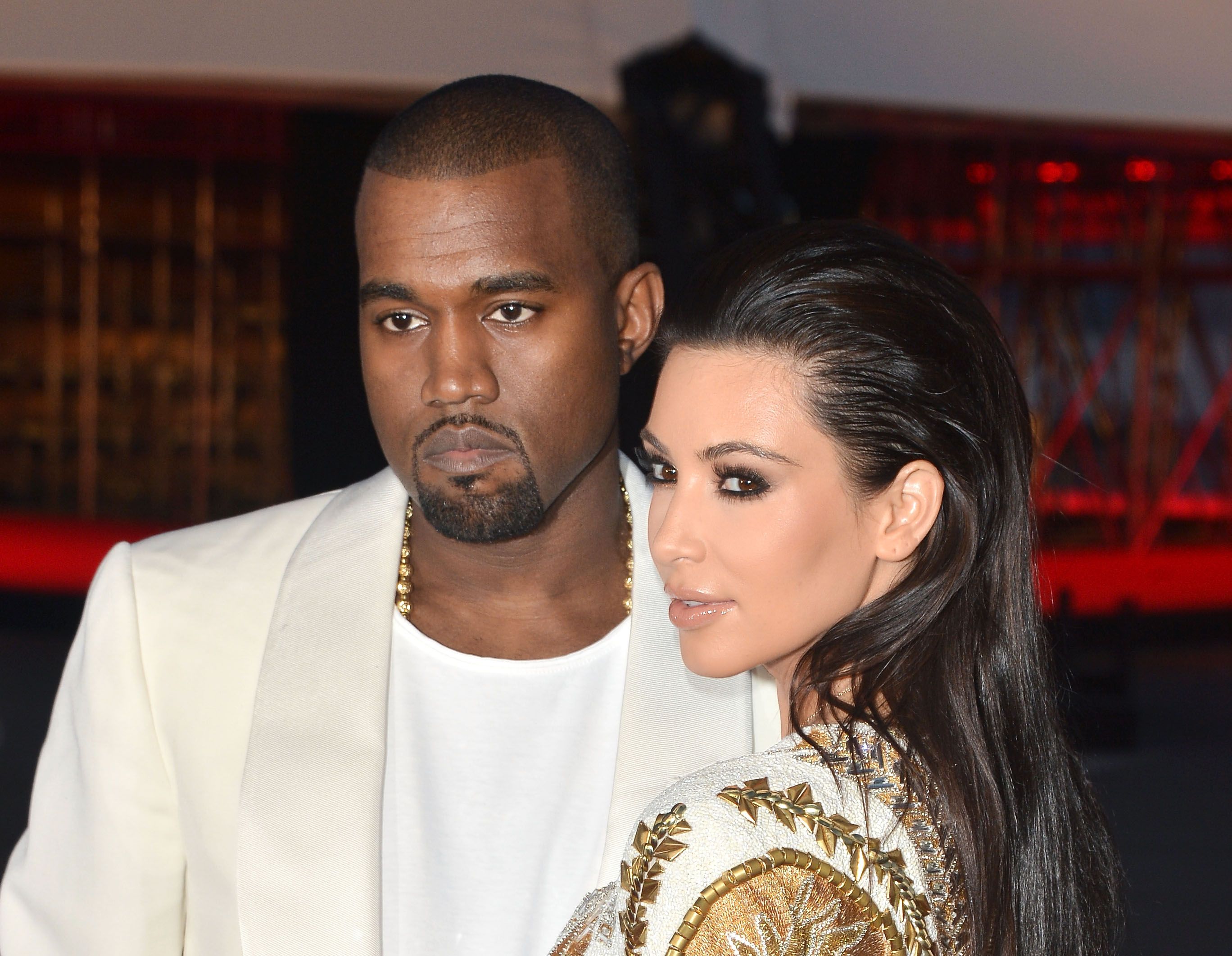 ---
Kanye and his wife Kim, have always had a lavish lifestyle. According to Forbes, the couple owns $21 million in real estate, a $3.8 million car collection, and almost $300 thousand worth of livestock. But that lifestyle wasn't always what Kanye could afford, despite all his earnings.
Back in 2016 he tweeted about being in debt and asked Mark Zuckerberg to invest $1 billion into his ideas. One of the tweets, that has been deleted, read:
"I write this to you my brothers while still 53 million dollars in personal debt... Please pray we overcome... This is my true heart…"
Kanye believes God is the one to thank for his success. Moreover, he even credits divine intervention for his financial rescue, namely for covering his debt with an unexpected tax return of $68 million. So how and when did West turn to God?
---
KANYE THE CHRISTIAN
Four years ago, after his wife Kim Kardashian was robbed in Paris, West canceled over 20 shows of his tour. Shortly after that, he had a mental breakdown and was hospitalized. According to Kanye, it was a turning point in his life, he reconsidered his choices and came to God.
A controversial rapper, Kanye West has come a long way through "radical salvation", reinventing himself as both: a hip-hop gospel music artist and Sunday Services director. As he puts it in one phrase, "Kanye West works for God!"
---
From the beginning of 2019, Kanye's concert tours were replaced by his weekly worship services with a choir singing and dancing to different styles of music. Kanye described the inspiration behind the Service to David Letterman:
"It's just an idea we had to open up our hearts to make music that we felt was as pure and as positive as possible and just do it for an hour every Sunday, and have something where people can just come together and feel good with their families."
Kim Kardashian describes these events as "musical ministry" and said that it's more like a healing experience for Kanye. The Sunday Service is held in different places: from a Coachella hill to a Houston jail and to an established church. Amongst the numerous guests of Kanye's invite-only services were Brad Pitt, Justin Bieber, Katy Perry and Bradley Cooper.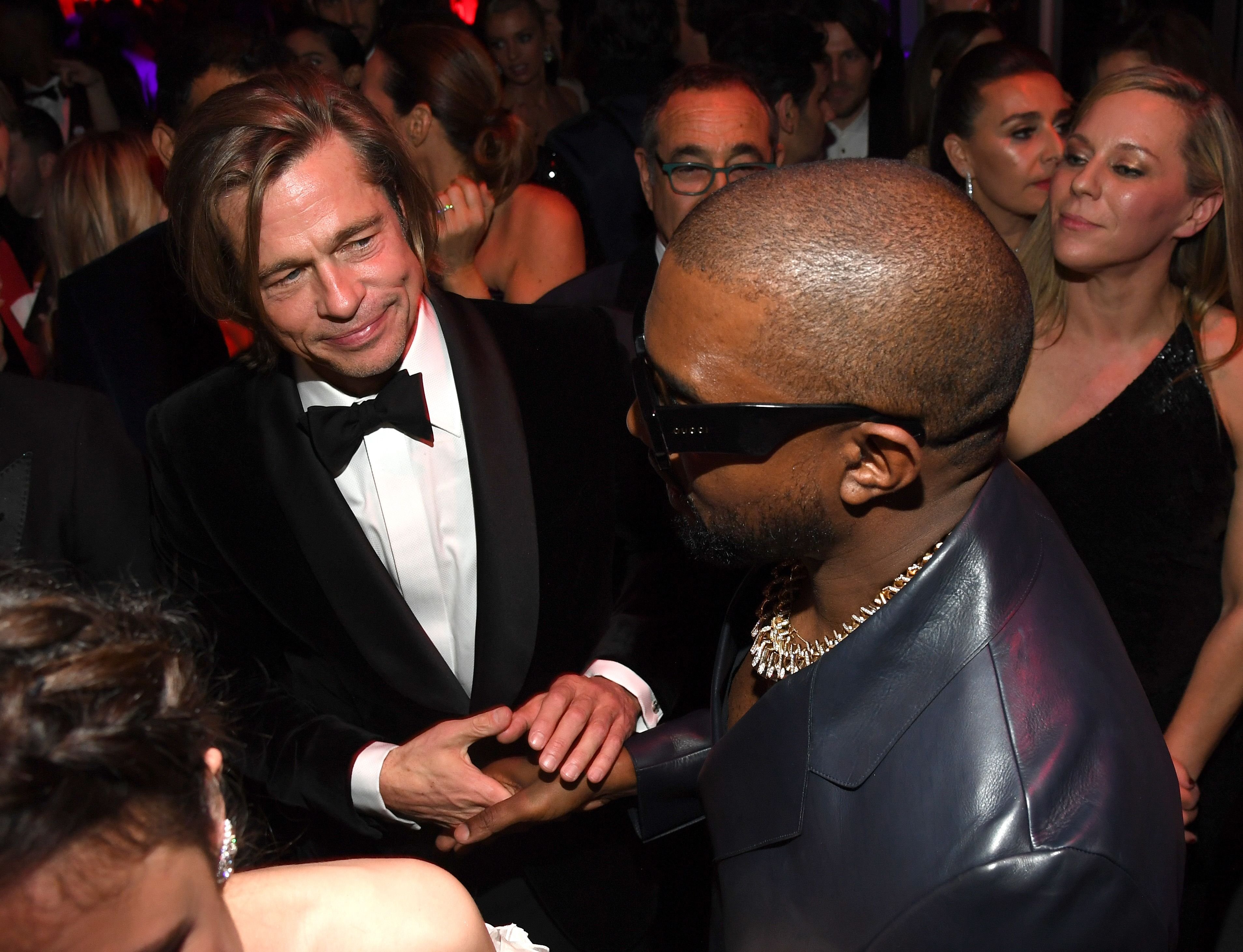 ---
Kanye even wanted to make "Sunday Service" a trademark to sell clothes. But his application was rejected, as the trademark already belonged to a New York-based DJ. West's first gospel album is titled "Jesus is King." The musician revealed that for his new music to be pure, he asked his collaborators to "not have premarital sex while they were working" on the album. 
Kim claims she is still Kanye's biggest fan, and "much prefers his new album over previous ones." According to Mrs. West, the mature and spiritual music with no foul language is something their kids can actually listen to. So how did Kanye's spiritual awakening influence his family life?
---
KANYE THE RIGHTEOUS HUSBAND
Since West embraced his newfound Christianity, there have been some changes in his marriage and parenting. As a husband, he confronted his wife Kim Kardashian about her public wardrobe choices being "too hot." Kim has always dressed with an accent on her curves, being comfortable in transparent and provocative outfits, and Kanye used to have no issues with that.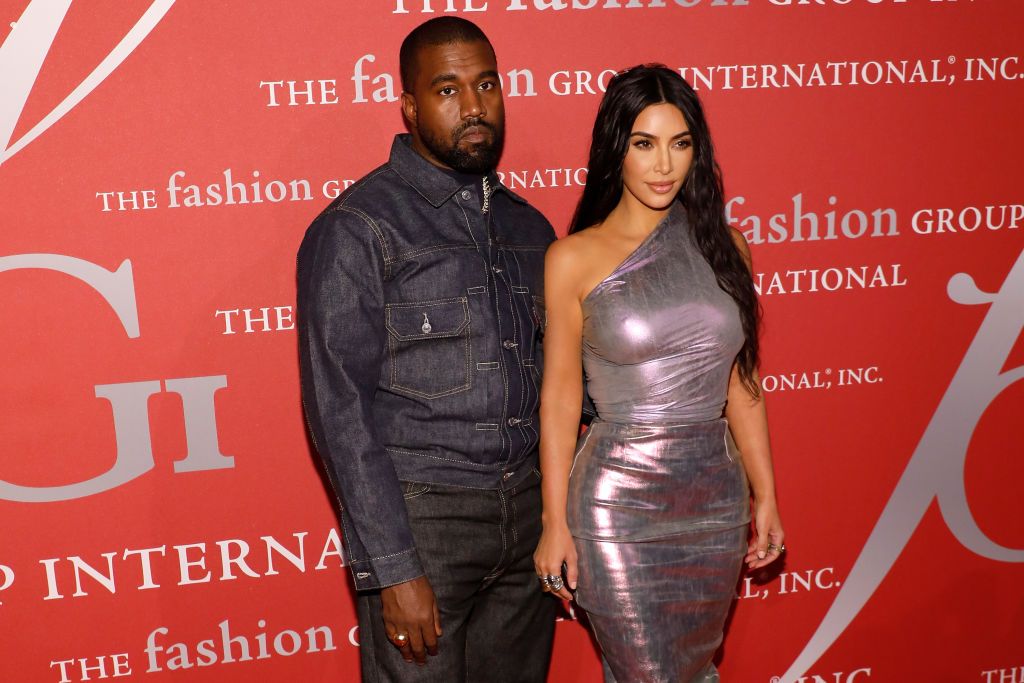 ---
But as a new believer, he now sees Kim's body image differently. The reality show star accused her spouse of creating her "hot" image that he now no longer wants her to have. Kim and Kanye often differ in opinions, but they tend to respect each other's choices, and eventually come up with a compromise.
So as Kardashian West later shared on "The Real", she honored her husband's feelings and decided to dress more modestly. Another reason for Kim's public image shift is her new professional aspirations. Like her husband, Kim wants to trade a show business career for something bigger.
---
She is now getting a law degree to continue her father's legacy. Also, Kim has taken on the role of public ambassador for criminal justice reform and she occasionally visits the White House. As she herself commented:
"I also did think, like, 'Ok. I'm here at the White House and the next day I was posting a crazy bikini selfie. And I was thinking, 'I hope they don't see this, I have to go back there next week.'"
And one more important reason for reframing her image were their kids. As Kim told New York Magazine,
"I have kind of had this awakening myself. I realized I could not even scroll through Instagram in front of my kids without full nudity coming up on my feed pretty much all the time. And I definitely contributed to that."
---
KANYE THE STRICT DAD
Previously known as a liberal father who spoilt his kids, Kanye introduced some new rules for them. His eldest, 7-year-old North West got her first fatherly ban last year. North inherited her mother's obsession for makeup, as she enjoyed playing with Kim's cosmetics, and was even considered to be a young beauty influencer. But this was discouraged by Kanye. As Kim shared:
"North is trying to get in on the makeup but she's being blocked heavily because her dad has stopped all makeup for her until she is a teenager."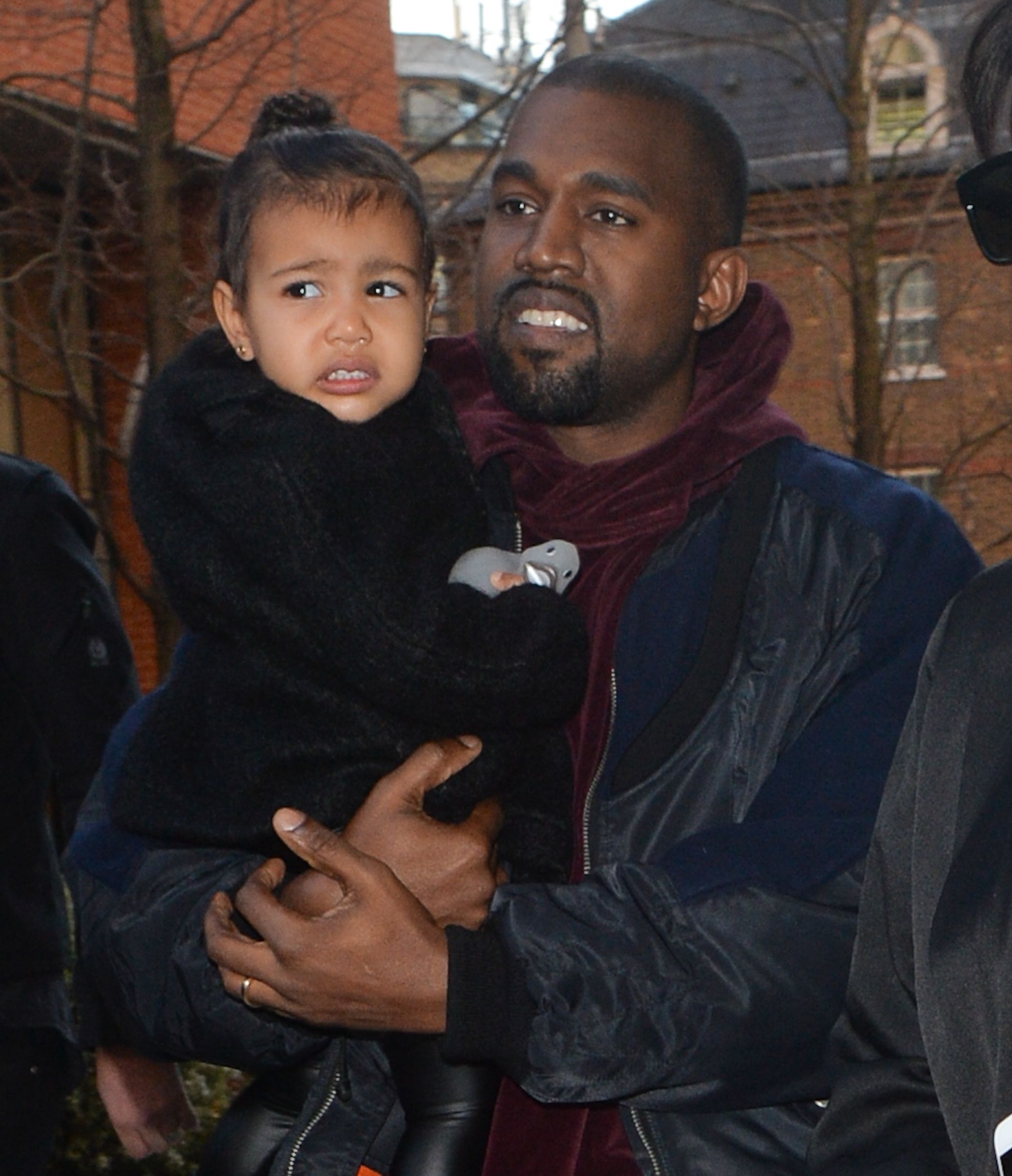 ---
According to Kim, her daughter was very upset. "It's a big discussion, a big fight in the household right now, but it is what's best." Kim added. Still, Kardashian West later switched her stance and agreed with her husband on the glam restrictions for North. As she told The Sunday Project:
"[We] bounce ideas around and develop a way that we're going to parent and rules that we have. And we always have to stay aligned."
But makeup isn't the only limitation for North. During his interview on Apple Music's Beats 1 radio, Kanye revealed some wardrobe restrictions as well:
"I don't think North should wear crop tops just because I had her wearing a slip dress when she was 2 years old. I think and feel differently now, now that I'm Christian."
---
Kim also shared that in order to monitor what their children consume more carefully, they got rid of TVs in the kids' rooms. Kanye's spiritual journey has clearly influenced even their name choice for his so-far youngest kid - son Psalm. A Hebrew name meaning "Song," which is also the title of the 19th book in the Bible, was chosen by Kanye. 
But is there anything deeper in terms of faith that other members of the West-Kardashian family share? Kim honored her roots with a religious trip to Armenia in October 2019, when she and her three youngest kids were baptized in an Armenian Apostolic ceremony. Her older daughter North was baptized in Jerusalem's Armenian Apostolic Church four years earlier. 
---
The family attends Kanye's Sunday Services, where North even gets to sing in daddy's microphone. And while Kim and Kanye support each other in most parenting decisions, there seems to be one thing that hasn't been aligned yet. The rapper revealed that he wants to have 7 children and the question is how comfortable Kim is about that wish.
"I LOVE my babies so much, but 4 is all I can handle with how busy I am, and each one of my babies needs so much attention." she wrote on her Instagram.
So will there be a spousal compromise or is Kanye going to stick to his "three-more-kids" plan? We'll see.