Celebrities Who Are Welcoming Babies This Year
2020 brought on so many pregnancy announcements from iconic celebs including the rapper Nicki Minaj and This Is Us star. Celebrity babies seem to inspire a new baby boom and generate a lot of excitement so we've put together a list of celebrity couples who are expecting their little bundles of joy.
---
FRANKIE MUNIZ AND PAIGE PRICE 
Just a few months ago Frankie and his wife Paige were celebrating their wedding. Now, they're about to become parents. The two revealed their pregnancy during a YouTube video they posted on September 26. The couple is beyond excited for their baby's arrival in March 2021.
---
The video showed the pairs eagerness as they revealed their sonogram and spoke about the moment they heard the baby's heartbeat. Paige also shared, "When we found out that we were expecting, we were both in a state of disbelief. We knew that we wanted this, but were told our chances wouldn't be that great…We beat the odds."
---
KIT HARRINGTON AND ROSE LESLIE
The Game of Thrones actors are set to be starting their own family very soon. Leslie announced the news with a beautiful photoshoot posed with her cute belly on the front cover of UK's Make Magazine. The fashion editor of the publication Ursula Lake revealed the first shot of the pictures on her Instagram. Lake captioned it: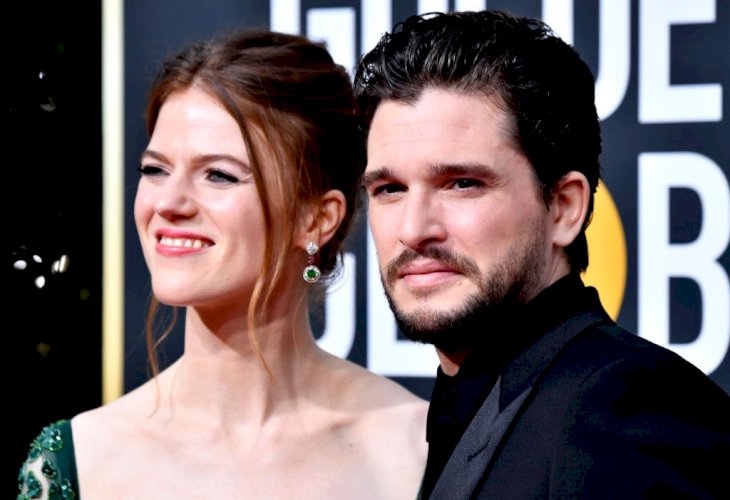 ---
"A very special all-woman team photographic shoot capturing Rose at this wonderful time as she prepares for motherhood for the first time!. "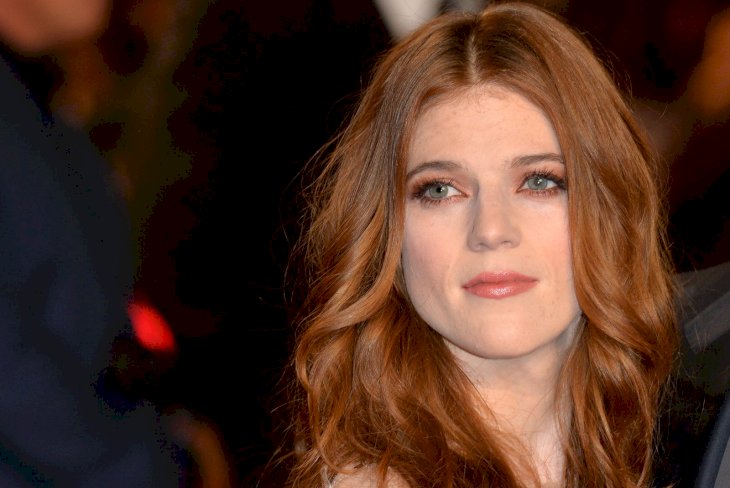 ---
The couple met on the set of the hit series but they keep a low profile, they don't have social media accounts. In fact, the last time they were spotted together was at the Golden Globes in January. 
---
MANDY MOORE AND TAYLOR GOLDSMITH
Mandy is about to be a first-time mommy! The singer and actress revealed her pregnancy on Instagram on September 24. Moore posted pictures with her husband Taylor Goldsmith as she hugged her belly. Her musician hubby shared the pictures too! Both of them are ecstatic about welcoming their baby boy and firstborn.
---
The couple has been in each other's lives since 2015. 2 years later, they decided to get married. The two wed in a small ceremony at their home in Los Angeles. This new addition to their family will certainly bring more happiness to the pair than have experienced during their time together.
---
PRINCESS EUGENIE AND JACK BROOKS
There's a royal baby on board! Princess Eugenie and her husband Jack Brooks bank are expecting their first child together. The Princess's parents Prince Andrew and Sarah Ferguson will be first-time grandparents. In an official statement released by Buckingham Palace, they expressed their excitement.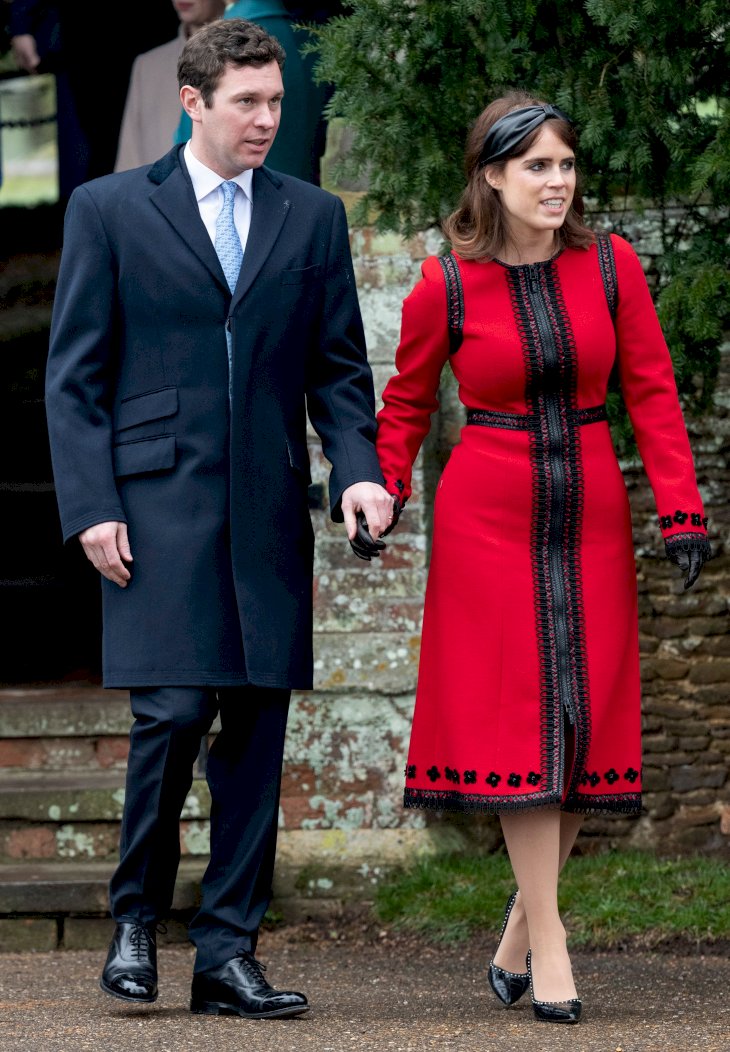 ---
"Her Royal Highness Princess Eugenie and Mr. Jack Brooksbank are very pleased to announce that they are expecting a baby in early 2021. The Duke of York and Sarah, Duchess of York, Mr. and Mrs. George Brooksbank, The Queen and The Duke of Edinburgh are delighted with the news."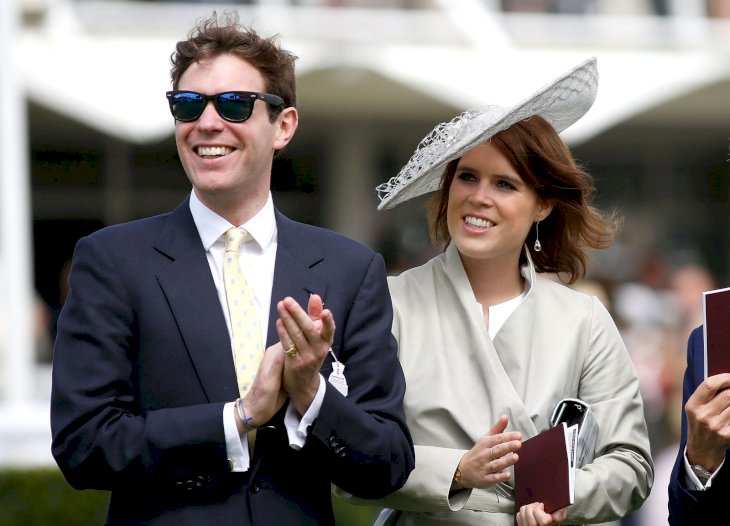 Princess Eugenie posted the cutest pair of bear shoes to commemorate the special occasion. Her mom Sarah excitedly followed her lead by sharing a photo of the happy couple and captioning it,". "Thrilled for them both and in my 60th year cannot wait to be a grandmother. Welcoming a new baby into the York family is going to be a moment of profound joy."
---
EMMA ROBERTS AND GARRETT HEDLUND 
In June of 2020, US Weekly reported that Emma and her boyfriend Garrett will become first-time parents soon. The couple started off as friends and took things to the next level after Emma ended her 5-year relationship with American Horror Story actor Evan Peters. Emma and Garrett were first rumored to be dating after the two were seen holding hands.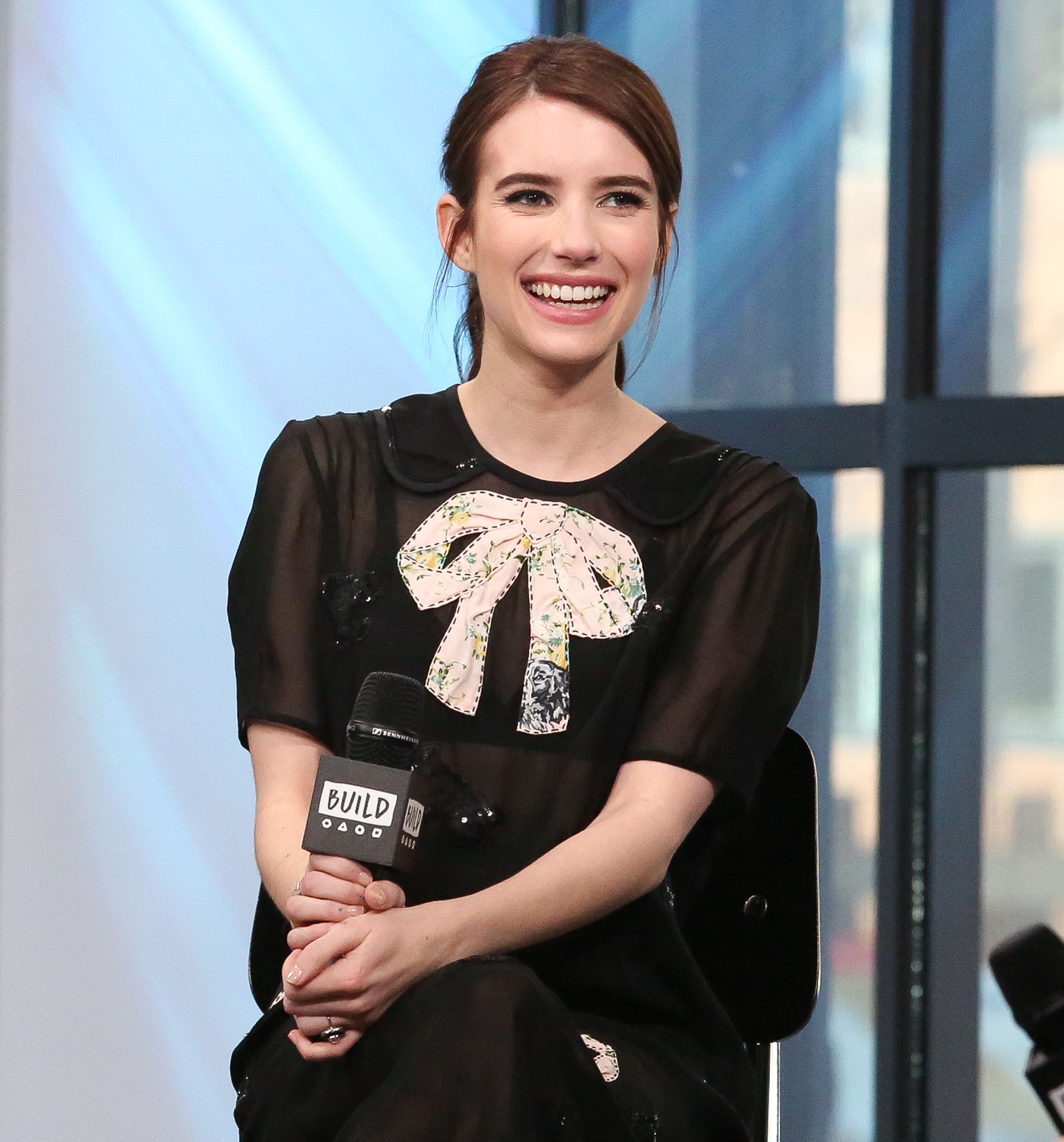 ---
At the time, the couple was still enjoying a casual stage of the relationship. The pregnancy was confirmed through an Instagram comment exchange between Emma's mom Kelly Cunningham and a fan. Fans took to Kelly's Instagram to congratulate her and the stars' mom responded by saying, "Thank you very much. Very excited." 
---
On August 31, Emma confirmed her pregnancy when she posted a series of baby bump pictures. What's even sweeter is that the photos featured her boyfriend Garret Hedlund. The actress also revealed that the couple is expecting a boy as she captioned the photos: "Me..and my two favorite guys." Adorable! Congratulations to the happy couple.
---
JOAQUIN PHOENIX AND ROONEY MARA 
The engaged couple has gotten a head start on building their family together. Joaquin and Rooney are now parents to a bouncing baby boy named River. Back in May, it was reported that the pair were expecting their first child, however, neither Phoenix nor Mara ever confirmed the wonderful news.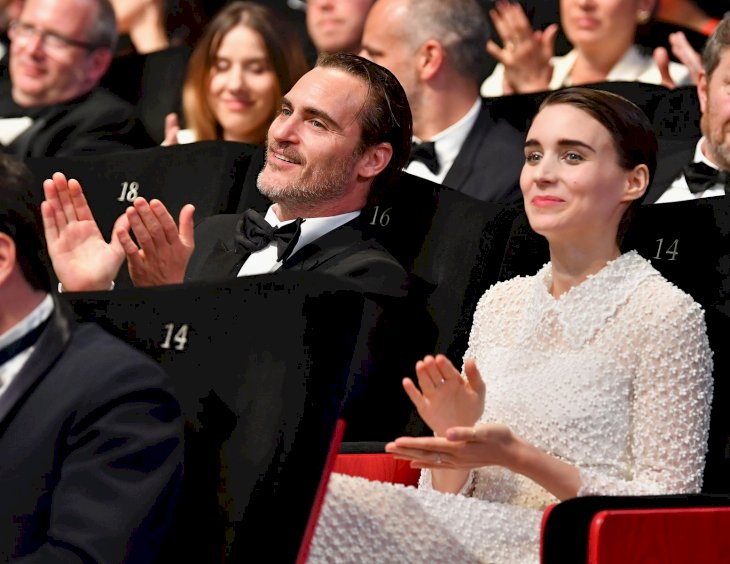 ---
Russian director Viktor Kossakovsky reportedly revealed that the duo welcomed their son during a Q and A session at the Zurich Film Festival. The film producer collaborated with Joaquin; they both served as executive producers on an animal documentary called Gunda.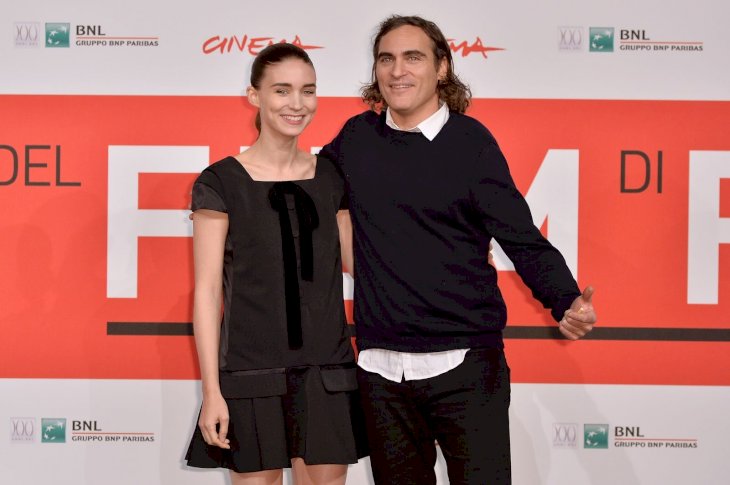 ---
In an effort to try and explain why the actor was absent for the documentary's promotion, he blurted out the news of his newfound parenthood. The couple named their little boy Phoenix, after the late actor River Phoenix. He also happens to be Joaquin's brother. The deceased Phoenix has always been an influential figure in Joaquin's life. In the actor's reflection he says: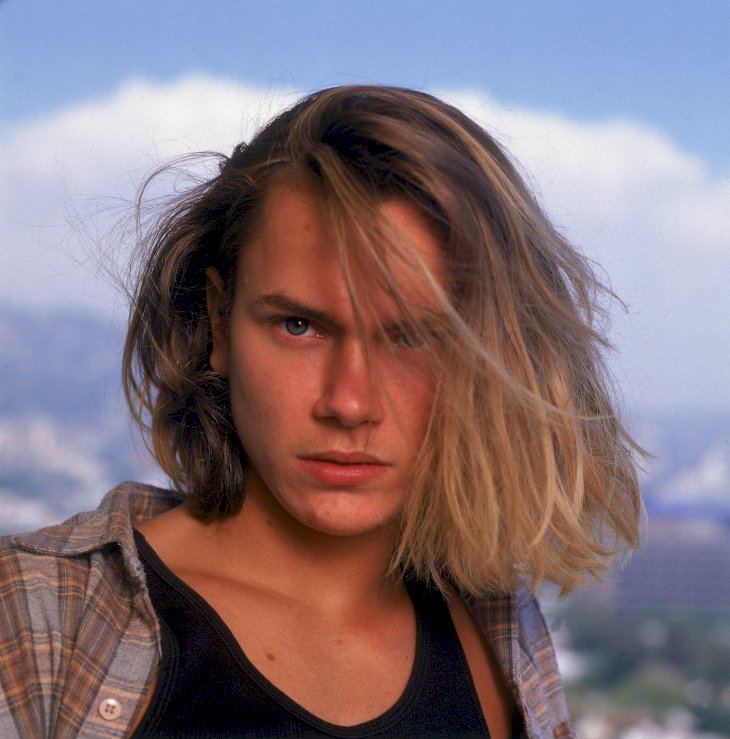 ---
"I feel like in virtually every movie that I made, there was a connection to River in some way. And I think that we've all felt his presence and guidance in our lives in numerous ways."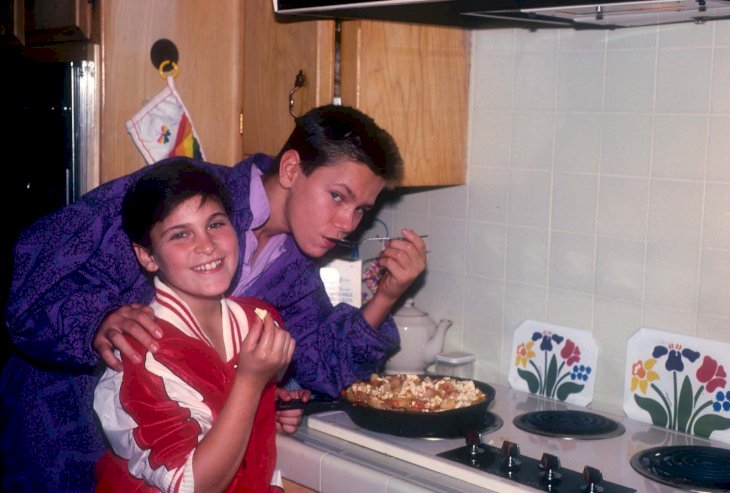 ---
USHER RAYMOND AND JENN GOICOECHEA
Congratulations are in order for the heartthrob vocalist, he and his girlfriend Jenn Goicoechea are awaiting the birth of their first child as a couple. US Weekly reports that the pair is overjoyed with the news. Apart from a new baby, the duo has also just celebrated their 1 year anniversary as an item.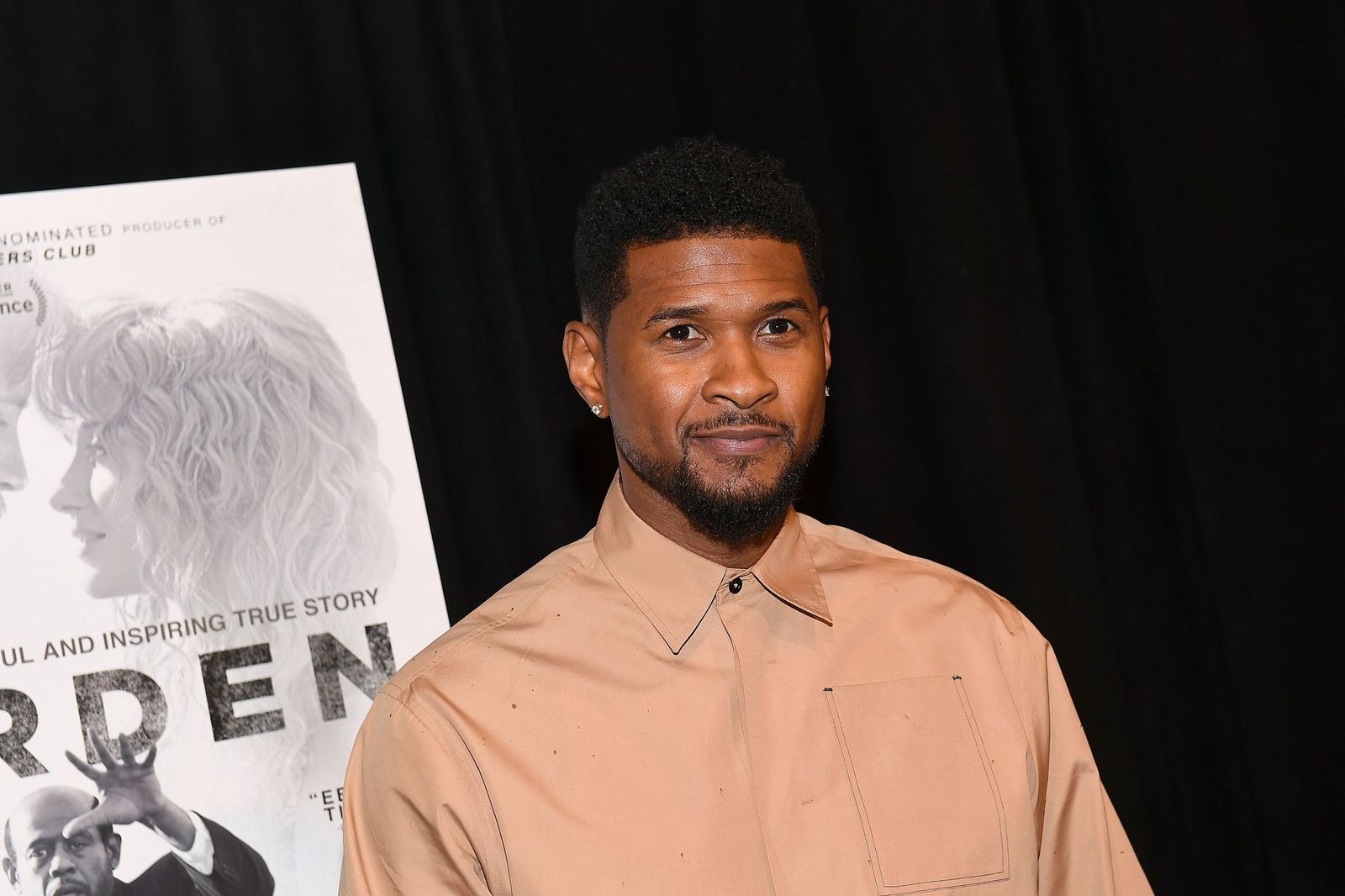 ---
Usher and his lady were first seen together in October 2019 at a concert. During the 2020 award season, the couple was stuck to each other like glue. While it is Goicoechea's first child, Usher has 3 boys with his ex-wife Tameka Foster named Usher and Naviyd.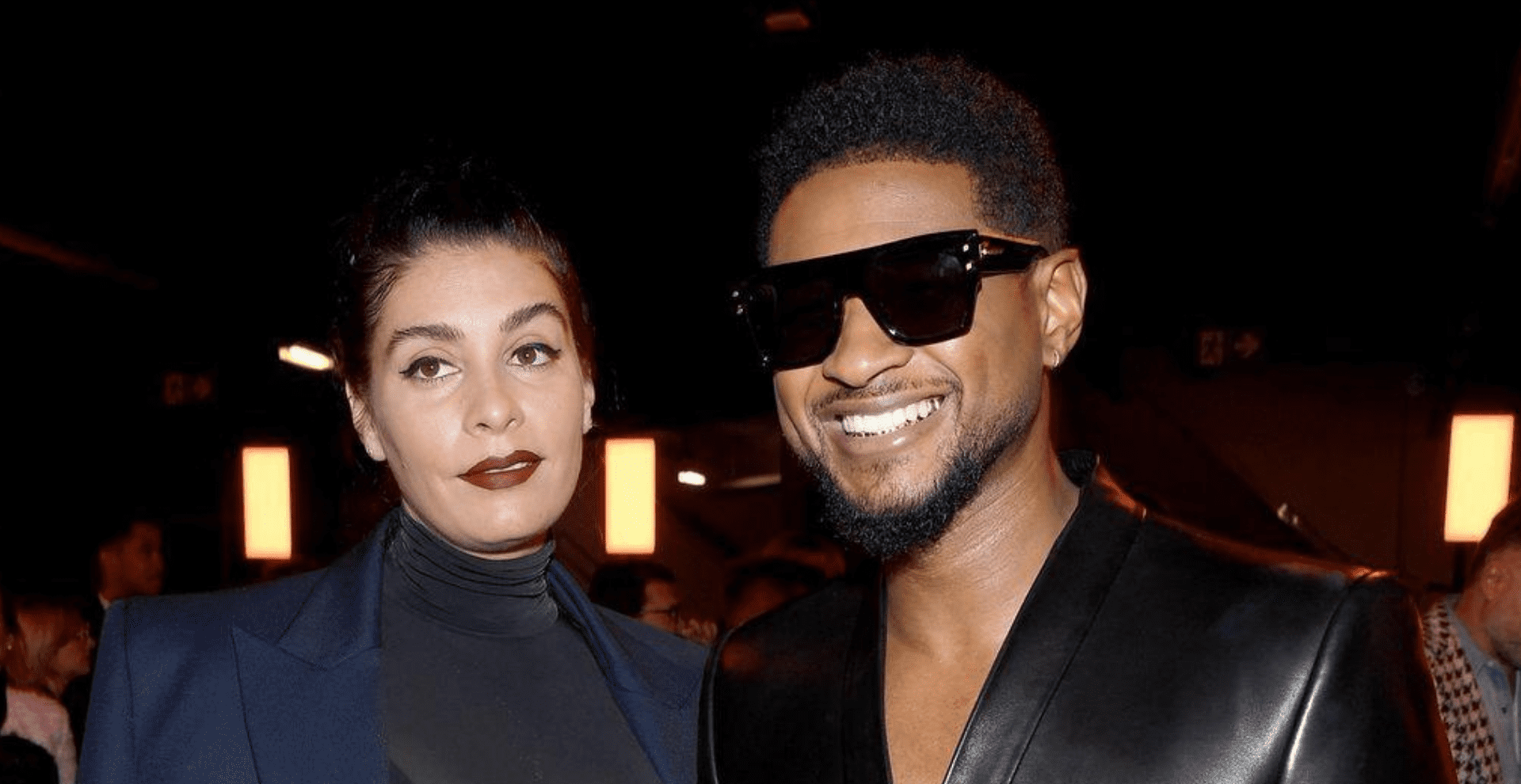 ---
LEA MICHELE AND ZANDY REICH
Lea is another Hollywood starlet who's about to become a mommy for the first time. In April 2020, it was reported that the Glee star and her hubby Zandy Reich are going to be parents. The couple is said to be very excited about their new addition as they've always wanted to have children.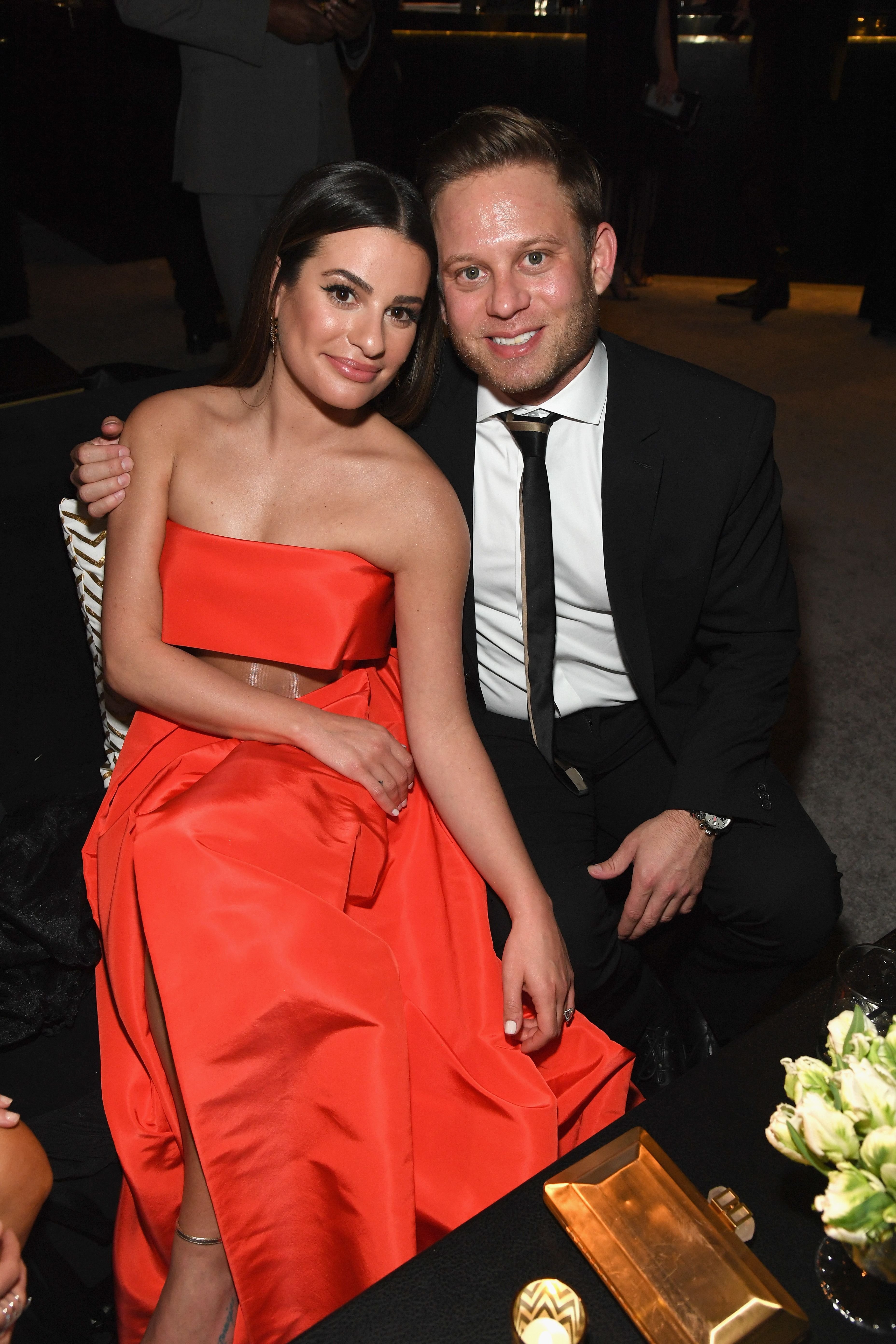 ---
In 2017, the two started off friends before developing their romance and after 2 years of dating, the couple got hitched. While Lea takes center stage as an actress and posting on social media, Zandy prefers to be more low key. Reich is an entrepreneur who has his own clothing brand called All Year Round. 
---
Lea confirmed the pregnancy news by sharing a lovely photo of herself hugging her belly. She captioned the adorable photo: 'So grateful'. People reported that Lea gave birth to their son on August 20. "Everyone's happy and healthy, and they're extremely grateful," an insider told the news publication. "He's been an easy baby so far." Congratulations to the new parents!
---
JENNA DEWAN AND STEVE KAZEE
Jenna and her Tony award-winning beau Steve have welcomed an adorable baby boy to the world. In September 2019, the gorgeous couple announced that they were expecting their first child together. Dewan and Kazee were over the moon about the news: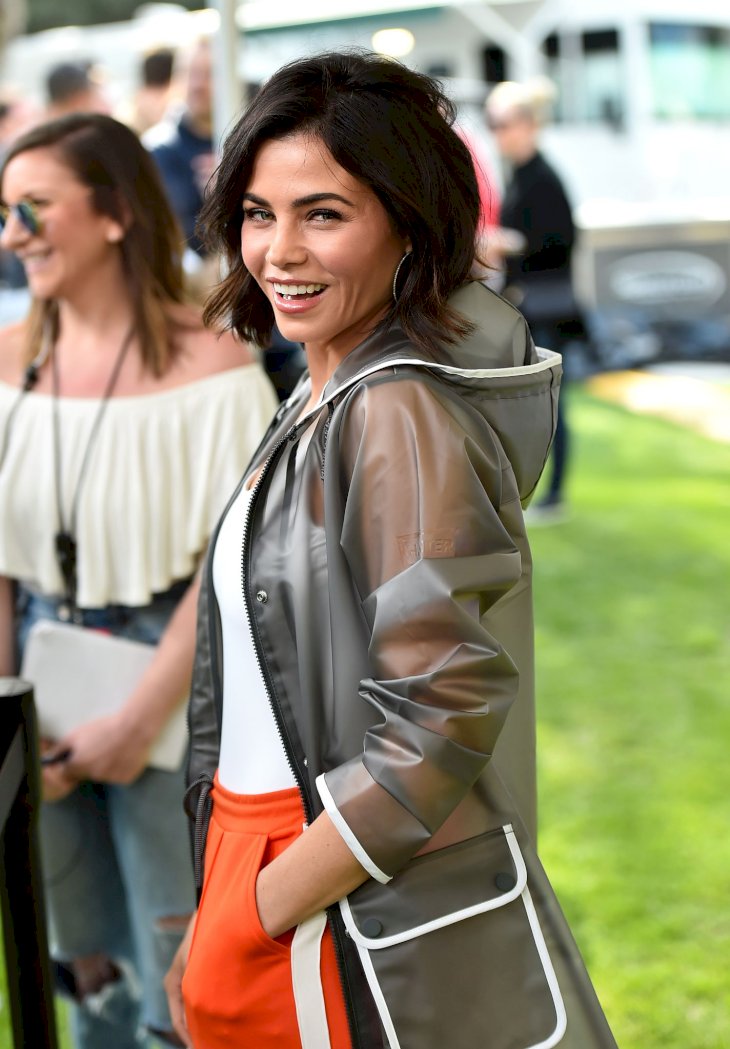 ---

"We are beyond overjoyed and couldn't be happier to be expanding our family!" the couple shared with PEOPLE.
In March 2020, the pair had a sweet baby boy named Callum Michael Rebel Kazee. Jenna announced his arrival in an Instagram post introducing him to the world, she captioned the post: "And just like that, our hearts exploded into all of eternity and beyond. Welcome to the world, you little angel!"
---
Steve is a first-time parent however, Jenna has a 6-year-old daughter Everly with her former husband Channing Tatum. Dewan and Kazee started dating in 2018 and the couple has grown deeply in love. When it comes to their blended family, Steve has been great with Everly. A source close to the couple told People: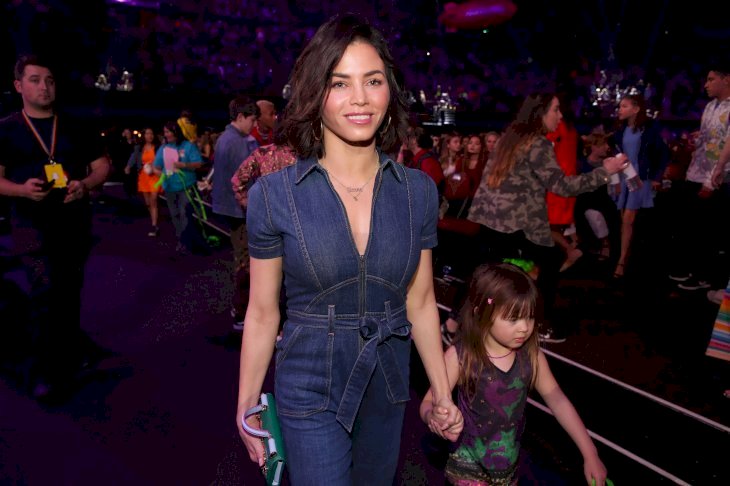 ---

"Jenna's relationship with Steve is very serious. So many things had to work for her to even consider dating again. And everything has clicked with Steve."
---
GIGI HADID AND ZAYN MALIK 
The news about this couple expecting literally blew the Internet up! The couple has been together since 2015 and over these 5 years, they have gone through a lot of ups and downs. Gigi's pregnancy became great news for the fans of this complicated couple.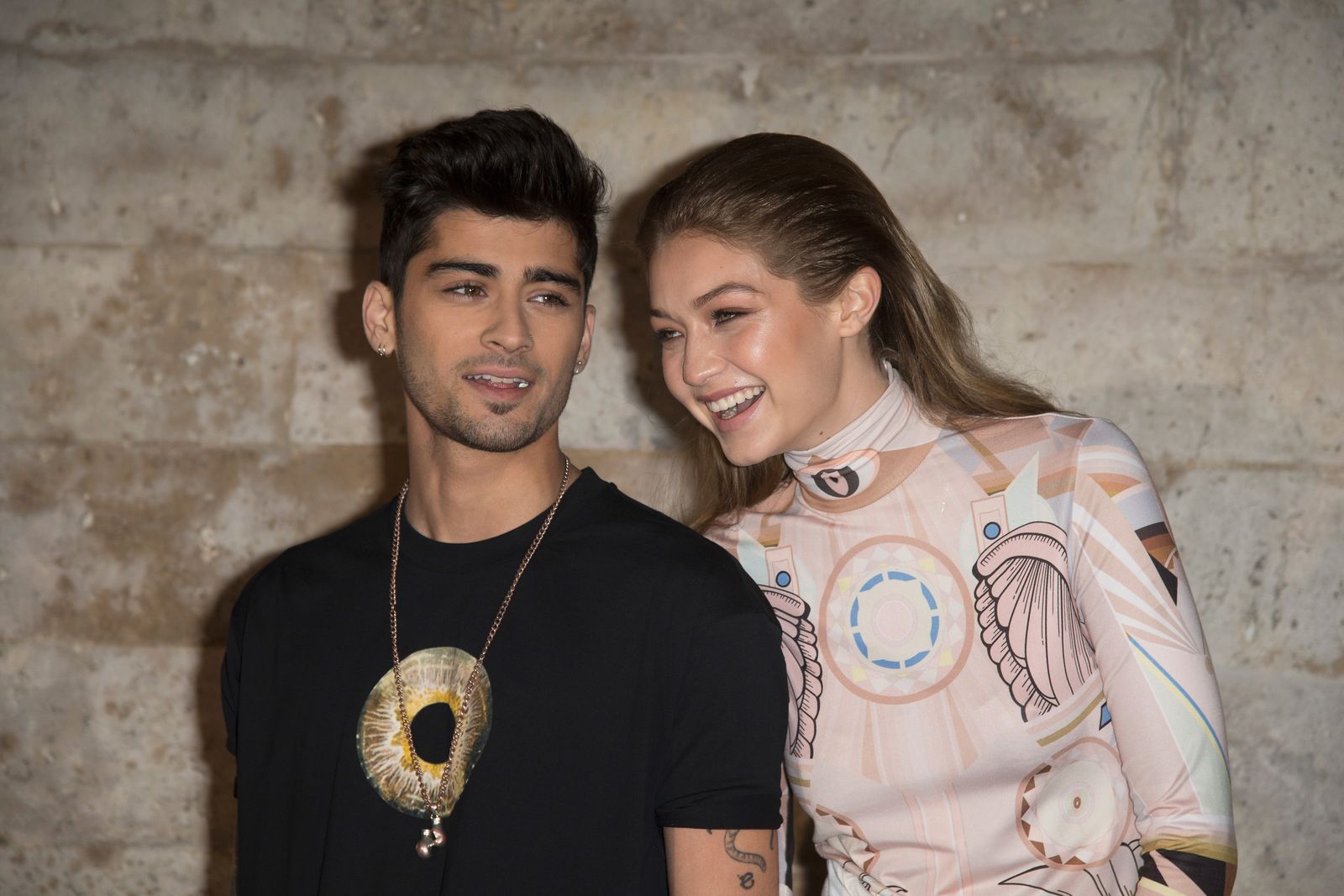 ---
It was first revealed by TMZ who noticed a tiny belly on the supermodel's picture on IG. Gigi shared a cute picture from the celebration of her 25th birthday with her sister Bella, and of course, with Zayn Malik.