14 Celebrities Who Are Welcoming Babies This Year
2020 brought on so many pregnancy announcements from iconic celebs including the supermodel Gigi Hadid and singing sensation Ciara. Strangely, celebrity babies seem to inspire baby fever and generate a lot of excitement so we've put together a list of celebrity couples who are expecting their little bundles of joy.
---
14. EMMA ROBERTS AND GARRETT HEDLUND 
In June of 2020, US Weekly reported that Emma and her boyfriend Garrett will become first-time parents soon. The couple started off as friends and took things to the next level after Emma ended her 5-year relationship with American Horror Story actor Evan Peters.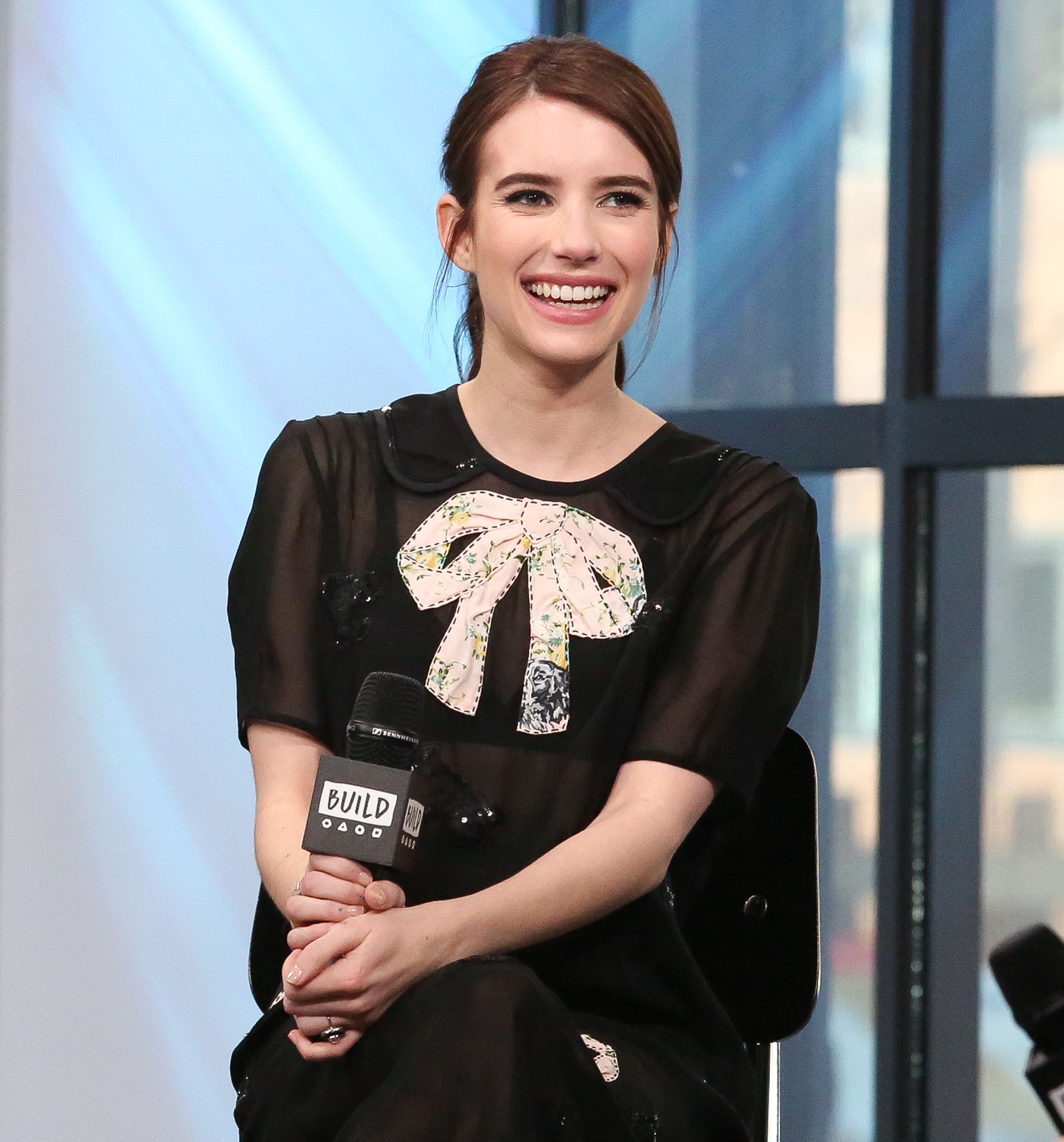 ---
Emma and Garrett were first rumored to be dating after the two were seen holding hands. At the time, the couple was still enjoying a casual stage of the relationship. The pregnancy was confirmed through an Instagram comment exchange between Emma's mom Kelly Cunningham and a fan.
Fans took to Kelly's Instagram to congratulate her and the stars' mom responded by saying, "Thank you very much. Very excited." The couple has been keeping a very low profile so no news on when their bundle of joy is due and we haven't seen the baby bump just yet. 
---
13. LEA MICHELE AND ZANDY REICH
Lea is another Hollywood starlet who's about to become a mommy for the first time. In April 2020, it was reported that the Glee star and her hubby Zandy Reich are going to be parents. The couple is said to be very excited about their new addition as they've always wanted to have children.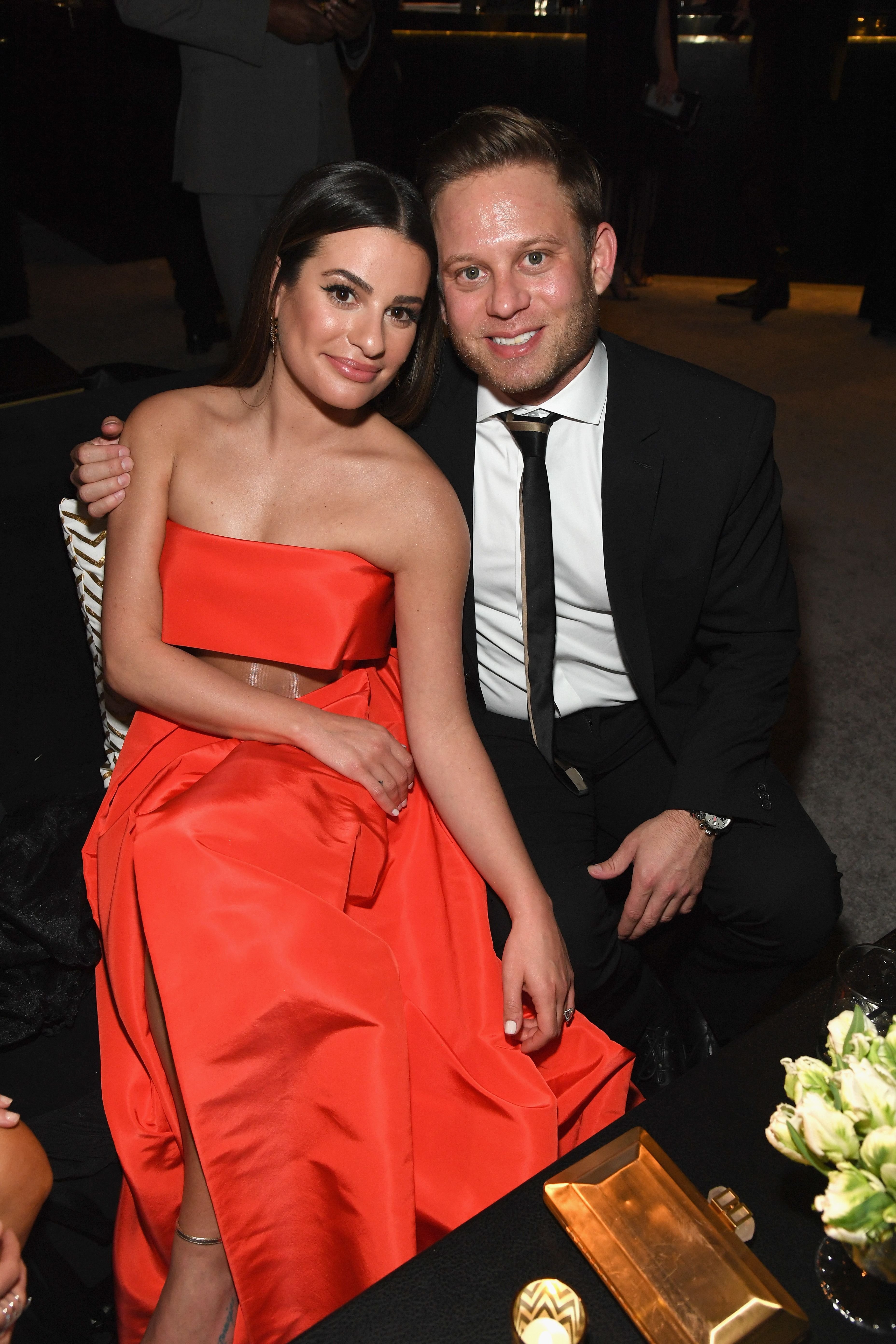 ---
In 2017, the two started off friends before developing their romance and after 2 years of dating, the couple got hitched. While Lea takes center stage as an actress and posting on social media, Zandy prefers to be more low key. Reich is an entrepreneur who has his own clothing brand called All Year Round. 
Lea confirmed the pregnancy news by sharing a lovely photo of herself hugging her belly. She captioned the adorable photo: 'So grateful'. With the actress sporting a blue dress, could it be a clue as to what gender the baby is? We'll have to wait and see.
---
12. JENNA DEWAN AND STEVE KAZEE
Jenna and her Tony award-winning beau Steve have welcomed an adorable baby boy to the world. In September 2019, the gorgeous couple announced that they were expecting their first child together. Dewan and Kazee were over the moon about the news:
"We are beyond overjoyed and couldn't be happier to be expanding our family!" the couple shared with PEOPLE.
---
In March 2020, the pair had a sweet baby boy named Callum Michael Rebel Kazee. Jenna announced his arrival in an Instagram post introducing him to the world, she captioned the post: "And just like that, our hearts exploded into all of eternity and beyond. Welcome to the world, you little angel!"
---
Steve is a first-time parent however, Jenna has a 6-year-old daughter Everly with her former husband Channing Tatum. Dewan and Kazee started dating in 2018 and the couple has grown deeply in love. When it comes to their blended family, Steve has been great with Everly. A source close to the couple told People: 
"Jenna's relationship with Steve is very serious. So many things had to work for her to even consider dating again. And everything has clicked with Steve."
---
11. ROONEY MARA AND JOAQUIN PHOENIX
Rooney and Joaquin keep their relationship quite private but rumors of the pregnancy began when she was seen making a Mother's Day delivery to her sister while sporting a baby bump. In May, the actress was reportedly 6 months along in her pregnancy so the pair may be welcoming the baby in just a few weeks.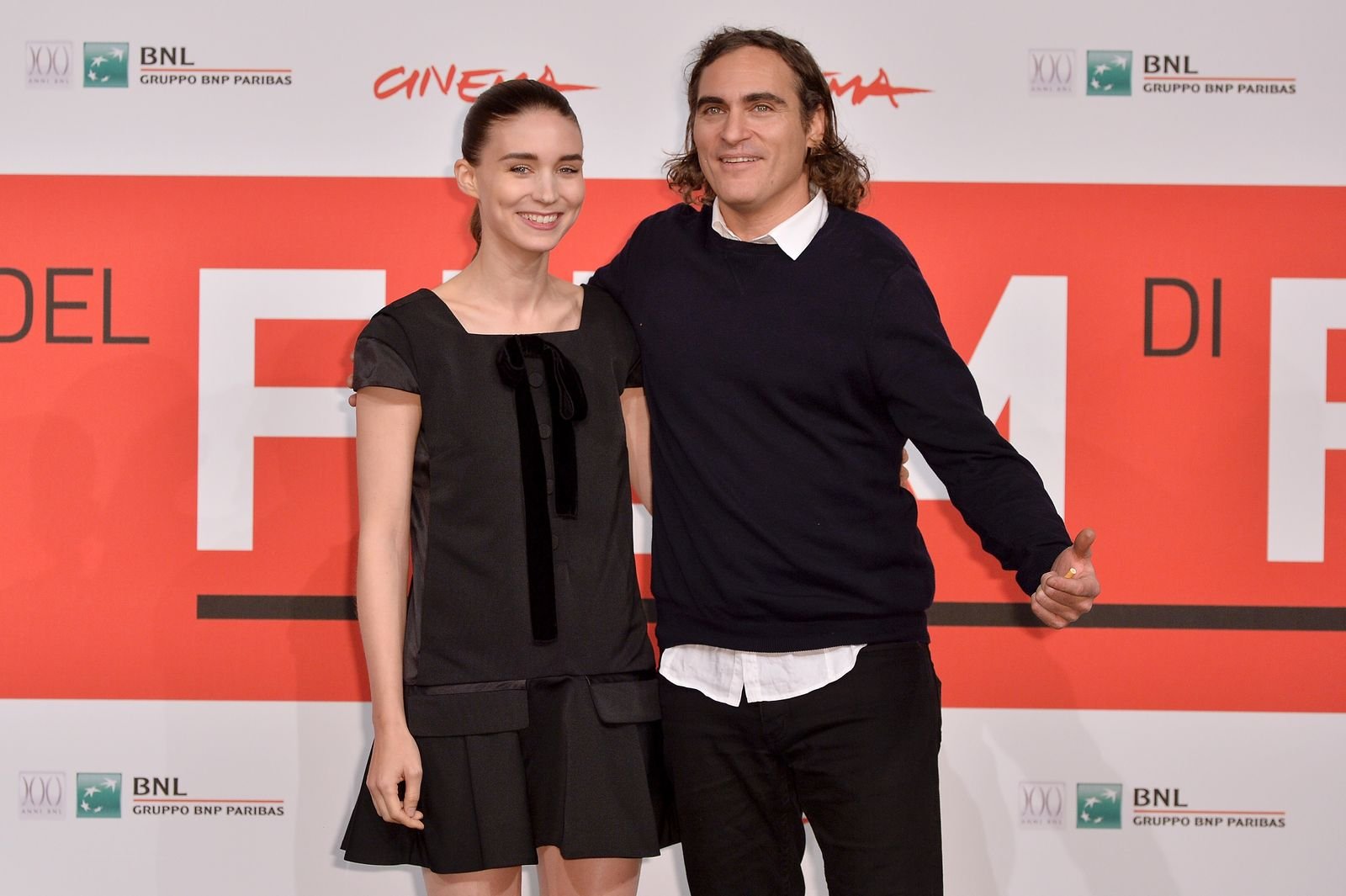 ---
The couple met on the set of the movie Mary Magdalene. At first, Joaquin was under the impression that Rooney didn't fancy him at all however, it turns out she was just shy. Joaquin confessed that Rooney is the only woman he's ever searched on the Internet.
"We were just friends, email friends. I'd never done that. Never looked up a girl online."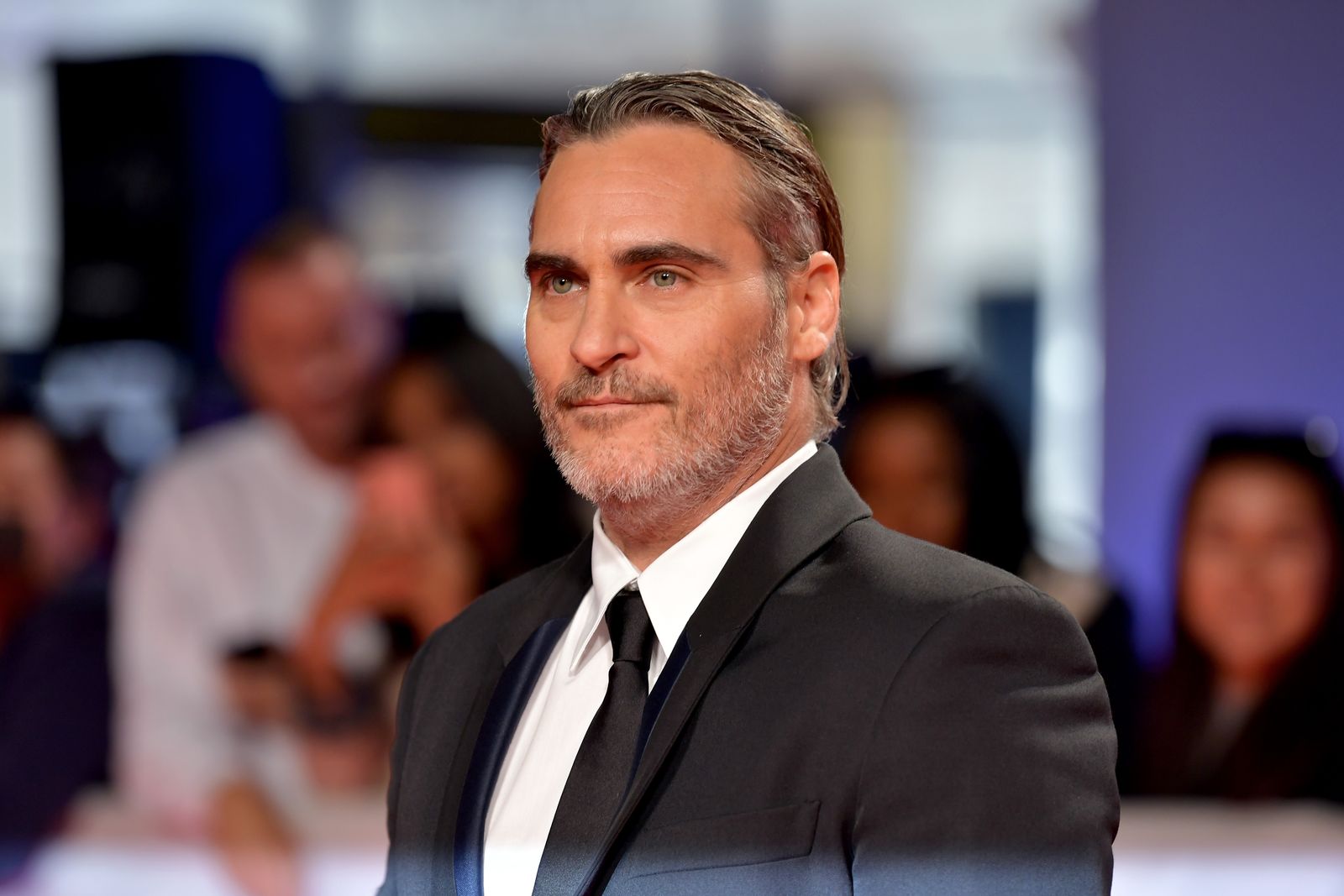 ---
After 3 years of courtship, Mara and Phoenix became engaged in 2019. The Girl With The Dragon Tattoo actress was seen rocking a huge diamond on her left hand. With the couple being so low key, they will probably keep the birth of their first child very hush-hush.
---
10. GIGI HADID AND ZAYN MALIK 
The news about this couple expecting literally blew the Internet up! The couple has been together since 2015 and over these 5 years, they have gone through a lot of ups and downs. Gigi's pregnancy became great news for the fans of this complicated couple.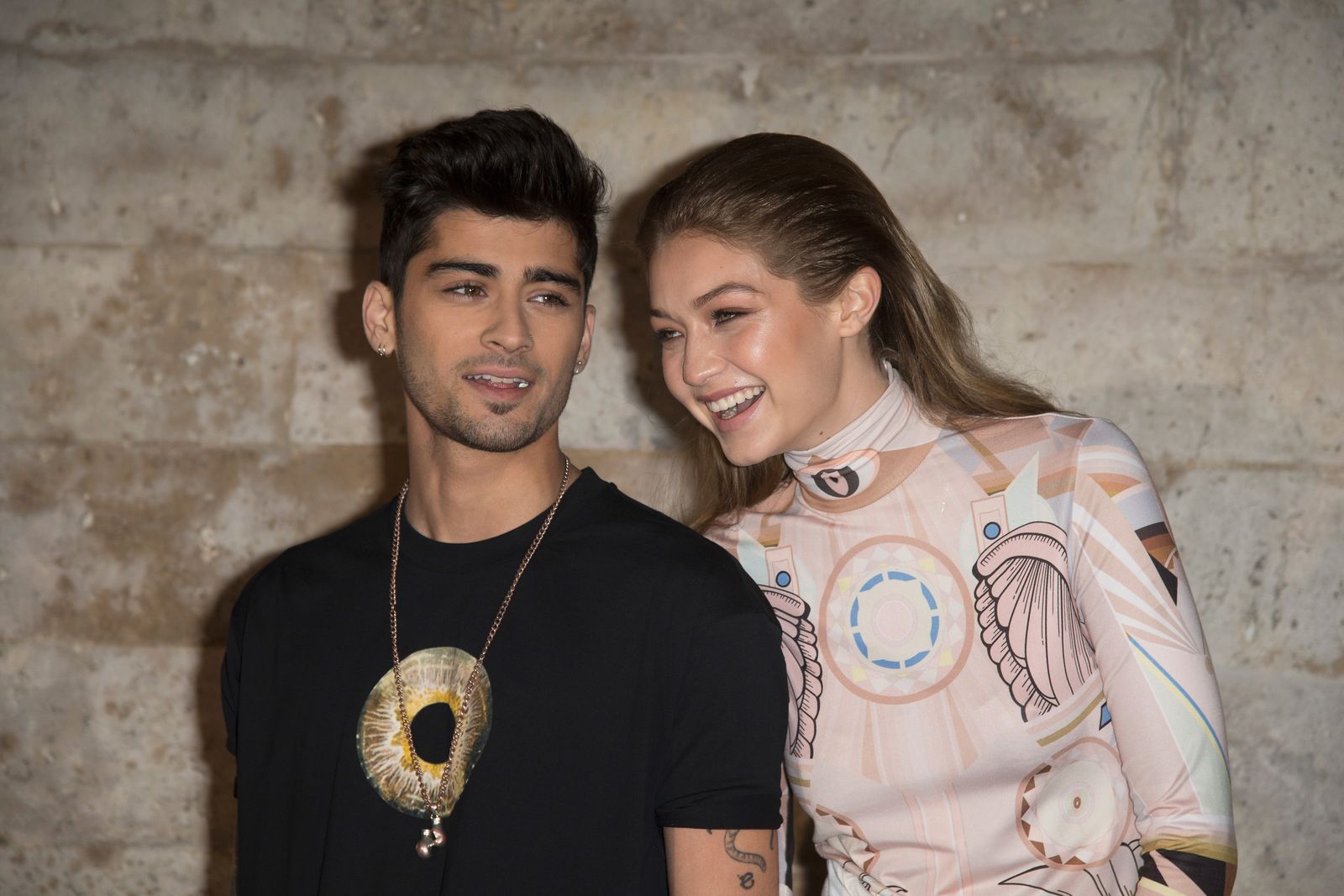 ---
It was first revealed by TMZ who noticed a tiny belly on the supermodel's picture on IG. Gigi shared a cute picture from the celebration of her 25th birthday with her sister Bella, and of course, with Zayn Malik.
TMZ announced the news April 28, saying she was about 20 weeks into her pregnancy. However, the model only said so officially later. When Gigi was five months pregnant, she admitted  her pregnancy on The Tonight Show Starring Jimmy Fallon show:
 "Obviously we wish we could have announced it on our own terms," Gigi said. "We're very excited and happy and grateful for everyone's well wishes and support."
---
The baby is to be due in September, according to Gigi's mom, Yolanda Hadid. The future grandmother also added that they weren't expecting the public to find out this news so soon. Apparently, Gigi and Zayn are expecting a girl, and we can only imagine how beautiful she's going to be!
---
9. CAMILLA LUDDINGTON
Camilla and her husband Matthew are awaiting the arrival of baby number 2! The Grey's Anatomy star announced the news in the cutest Instagram post of her posing next to Cinderella at Disneyland. Luddington captioned the photo:
"Okay so … Matt and I are so happy to fiiiiinally post after months of 'hiding' that I am pregnant! We are beyond excited to add to our little family and give Hayden a sibling.."
---
In 2017, Matt and Camilla welcomed their cute firstborn Hayden. The couple decided to make things official and became engaged back in 2018. They got married in a small wedding in Santa Barbara, California, with 70 members of their family and friends in attendance. Luddington described their wedding as 'amazing'; it felt like it was only the two of them.
 "I remember wondering if I'd be too emotional to get through my vows, but in the actual moment I was feeling so much euphoria, I think I practically yelled them."
---
8. KATY PERRY AND ORLANDO BLOOM
Another star couple that shocked everyone! Katy revealed the news in a very original way as a true pop-music icon would. Not only did she announce the big news but also she drew everyone's attention to her new music video to the single "Never Worn White."
---
In the video's final scene, Perry cups her bump that is showing through a sheer dress. Late on Twitter, the pop-star admitted she is glad she doesn't need to be hiding her pregnancy anymore. "omg so glad I don't have to suck it in anymore" she wrote.
During an appearance on The Howard Stern Show In September last year, her fiancé, Orlando Bloom, shared that the couple was looking forward to having children together Katy and Orlando were first spotted together at the beginning of 2016 at the afterparty of Golden Globes.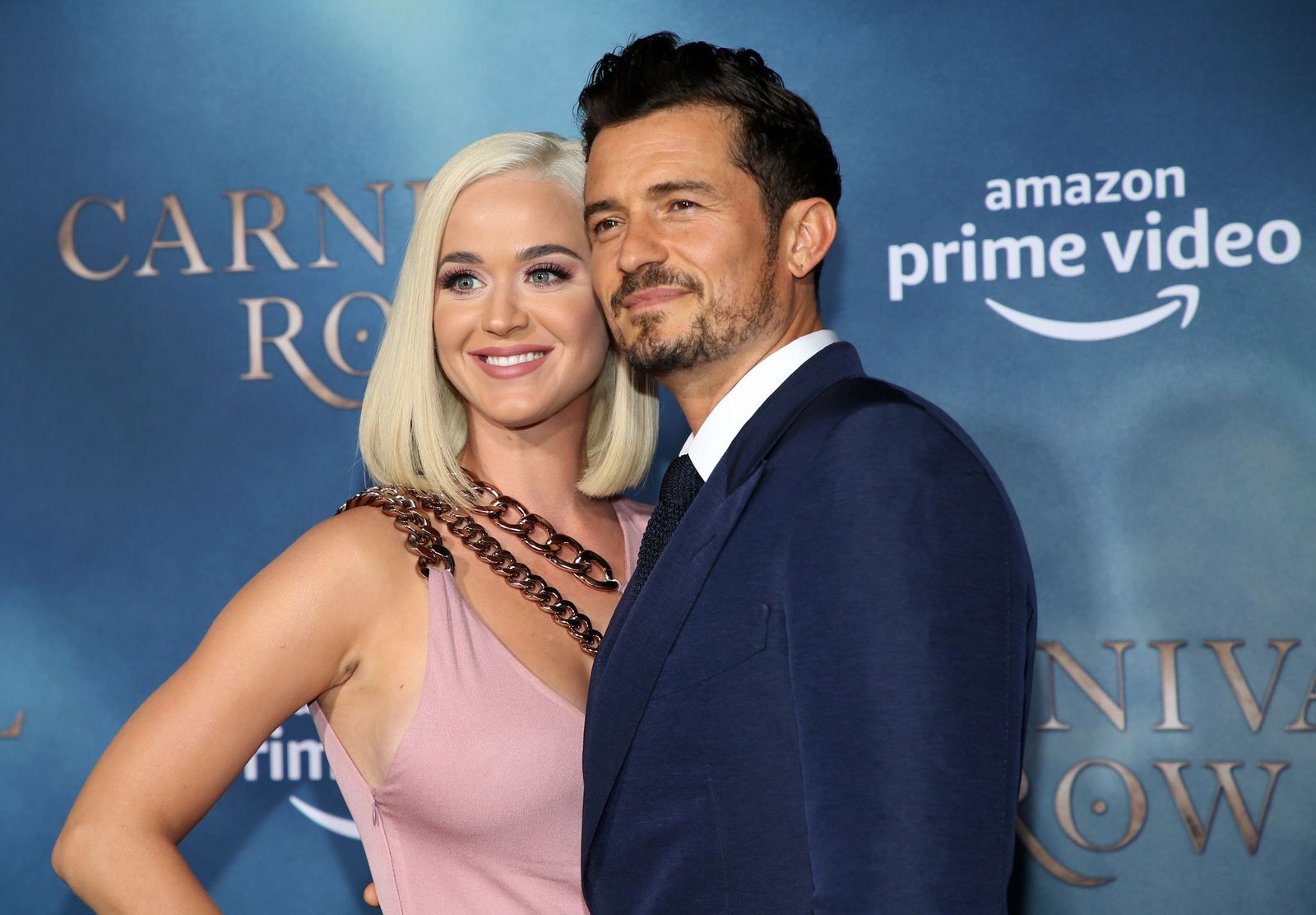 ---
The two were flirting and dancing together, and many started talking about their possible relationship. A few months later, Katy posted a picture on Instagram, confirming the rumors. However, a year later the couple unexpectedly broke up, and yet, their hearts found their ways to each other again.
To the fans' joy, they got back together only a few months later. They only appeared together in public in 2018 when they attended Gala for the Global Ocean in Monte Carlo together and looked adorable. Last year the couple announced their engagement on Valentine's Day! We're looking forward to their wedding and to the birth of their baby!
---
7. LEIGHTON MEESTER AND ADAM BRODY
These two have fulfilled the millennials' dream, having become a couple in real life. The stars of The O.C. and Gossip Girl fell in love! Isn't that the crossover we all dreamt about 10 years ago? Leighton and Adam started dating in 2013 after meeting on the set of The Oranges 2 years before that.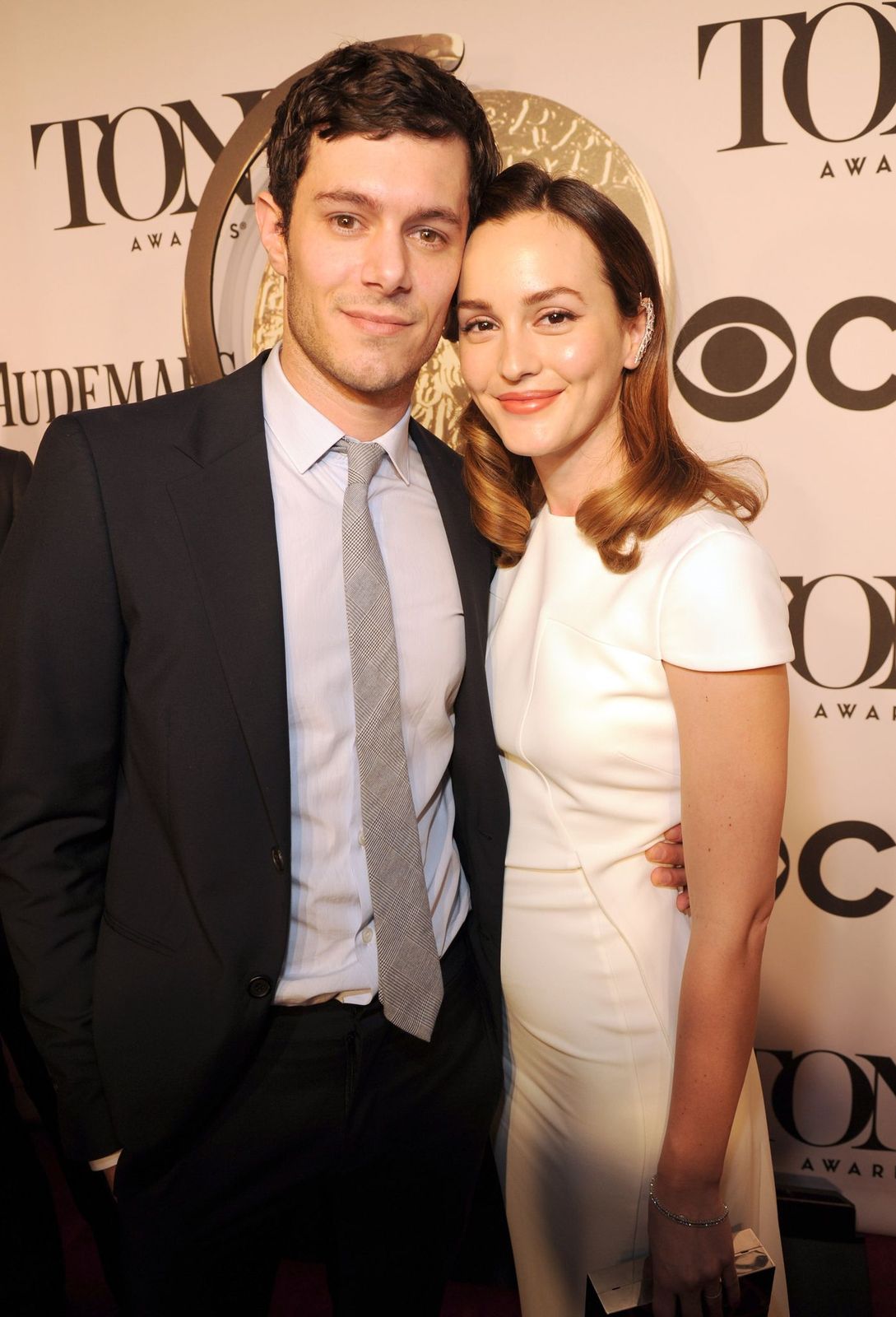 ---
At the end of that same year, the couple announced their engagement, and they got married soon after! Despite the incredible popularity they have always managed to keep their relationship private. Brody told GQ last year, that he and his wife are homebodies and do not want to monetize their popularity.
"She's more inherently private than I am. I don't seek publicity but if I'm sitting next to you on the subway, I'll tell you everything about me." 
---
The pair welcomed their first child, Arlo Day, into the world on Aug. 4, 2015. Leighton told Refinery39 why she doesn't often talk about Arlo: "I think the perception is: You're an ingenue, or you're an icon, or you're a mom. There's no in-between."
In April, Meester was spotted out with her belly showing meaning the family of three will soon be four! The pair haven't said anything about the status of Meester's pregnancy yet. Of course, we don't expect these two to tell us about their child a lot, but we hope everything will go smoothly!
---
6. CHRIS PRATT AND KATHERINE SCHWARZENEGGER
In April, we found out these newlyweds are expecting. Ten months into their marriage, Chris Pratt and Katherine Schwarzenegger Pratt, the daughter of famous Arnold Schwarzenegger, are getting ready for the next chapter in their lives.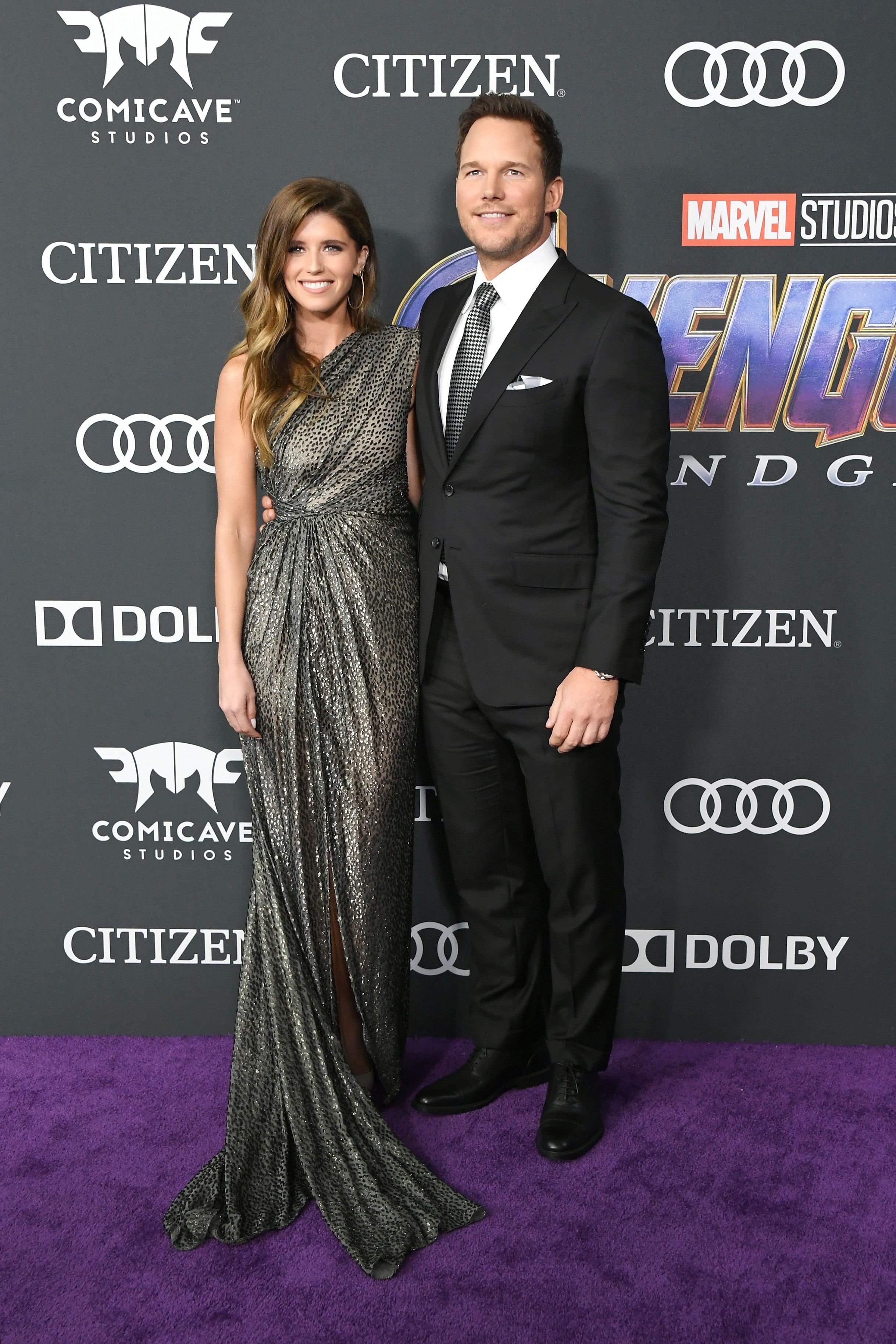 ---
Sources previously told PEOPLE that the newlyweds were excited to "expand their family as soon as possible" following their June 2019 wedding. Katherine started dating Chris 2 years ago and immediately grew close to his son Jack from his first marriage with Anna Faris.
They spent a lot of time together and grew to like each other. Arnold Schwarzenegger told Extra in January he is looking forward to having grandchildren, but of course, he doesn't want to push his daughter into anything.
"I don't push it because I know it's going to happen eventually. It's up to Chris and her when they want to do that."
---
Katherine and Chris look absolutely happy, and we are sure they will be wonderful parents! Recently, in Rob Lowe's podcast, Chris has revealed that when he first met Katherine he was surprised she was single. He also