The Royal Family Fan Dresses Like Her Idols
Fashion is not just a trend that changes every season, but a usual part of our daily lives. Some people do not take fashion seriously but Danielle Magness-Wellmann is not some people. She is a lady that takes a leap in the name of fashion and of royalty.  Dashing through the streets with her outfit, people are in awe as Danielle flexes her Kate Middleton inspired outfits!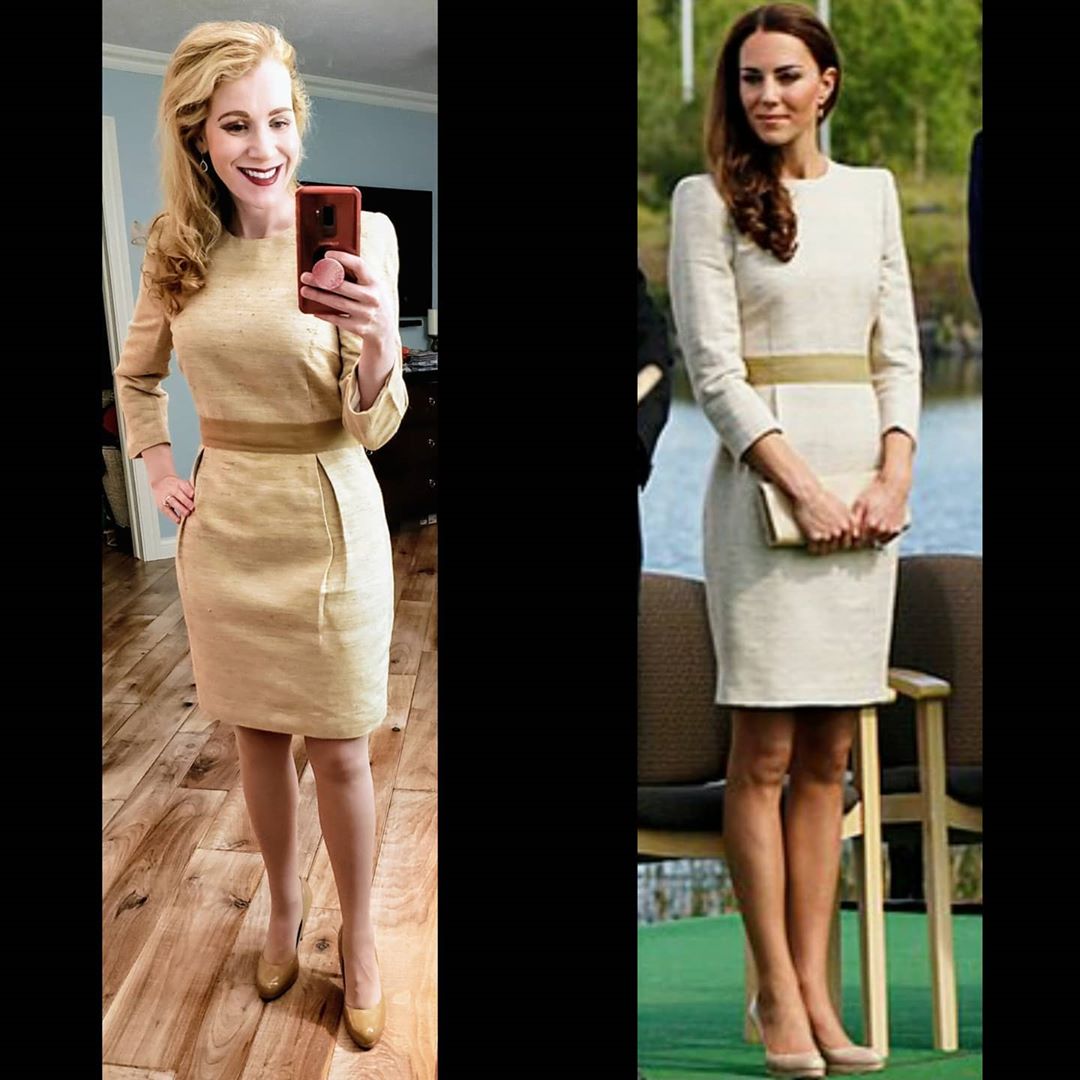 ---
WHO IS DANIELLE MAGNESS-WELLMAN?
Danielle Magness-Wellman is a 41-year-old mother of one and a native of Hanska, Minnesota. She works as a professional psychiatrist. From being a licensed worker to a fashion enthusiast, it was in 2011 when she started making Kate Middleton as her fashion icon but I mean who doesn't love the Duchess of Cambridge?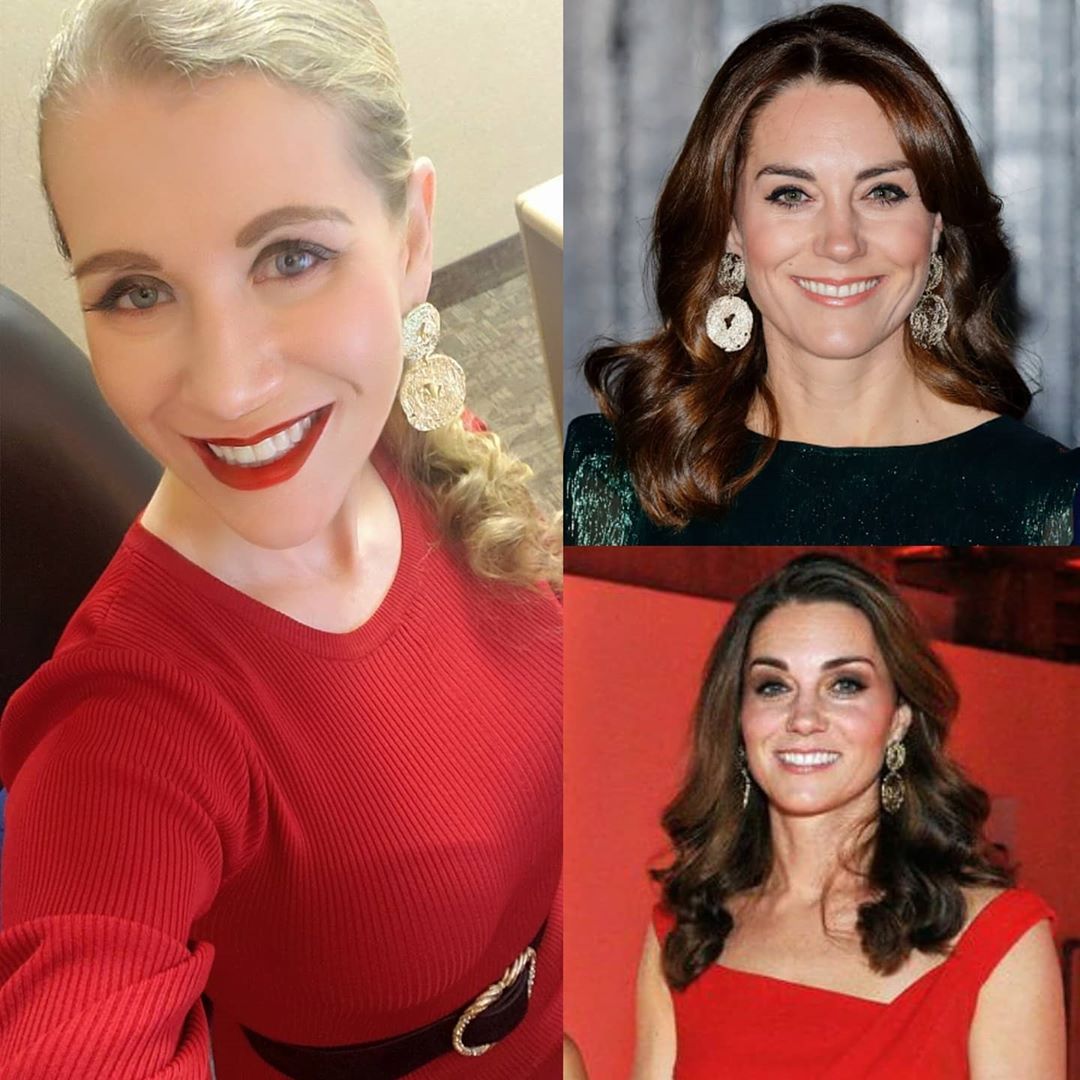 ---
WHO IS KATE MIDDLETON? WHO DOESN'T KNOW KATE MIDDLETON?
Catherine "Kate" Middleton is the 38-year-old Duchess of Cambridge and the wife of Prince William. They had three kids, Prince George, Princess Charlotte, and Prince Louis. She has many advocacies including art and mental health. She is known for her simple and comfortable but elegant looking outfits. To be honest, Kate looks good in anything!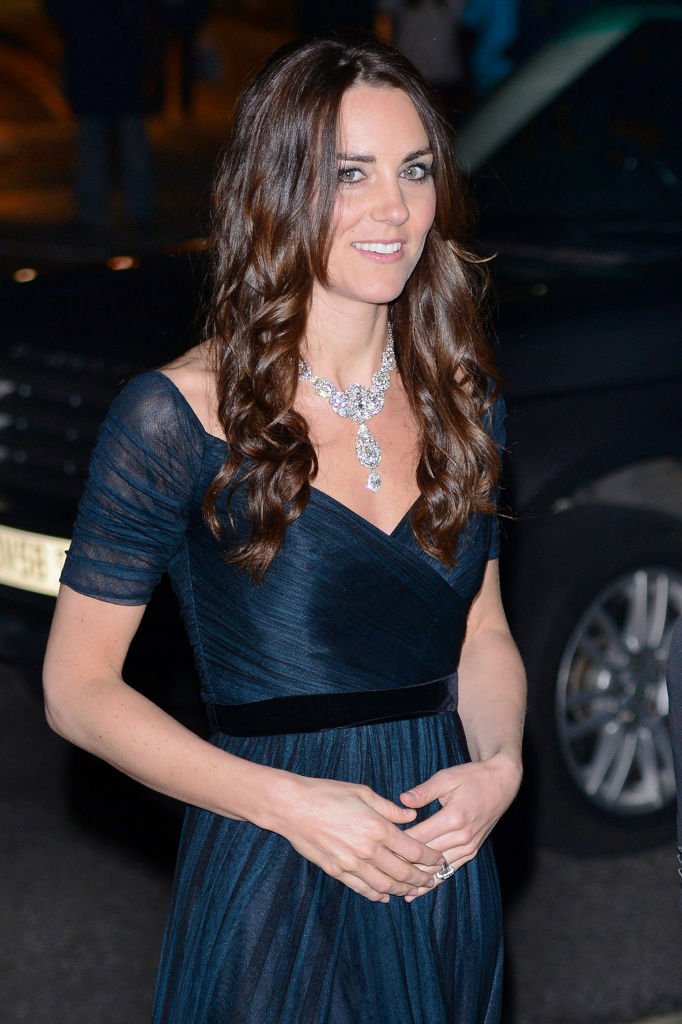 ---
WHEN IT ALL STARTED
The world seemed to stop for a second when the royal family confirmed that Prince William is engaged to a non-royal! Many were delighted to get to know them then royal-to-be Kate Middleton. Since then, the fashion enthusiast Danielle Magness-Wellman fell in love with Kate Middleton's fashion styles. She keeps herself updated with Kate's whereabouts and tries her best to do the repliKate of her idol's outfit.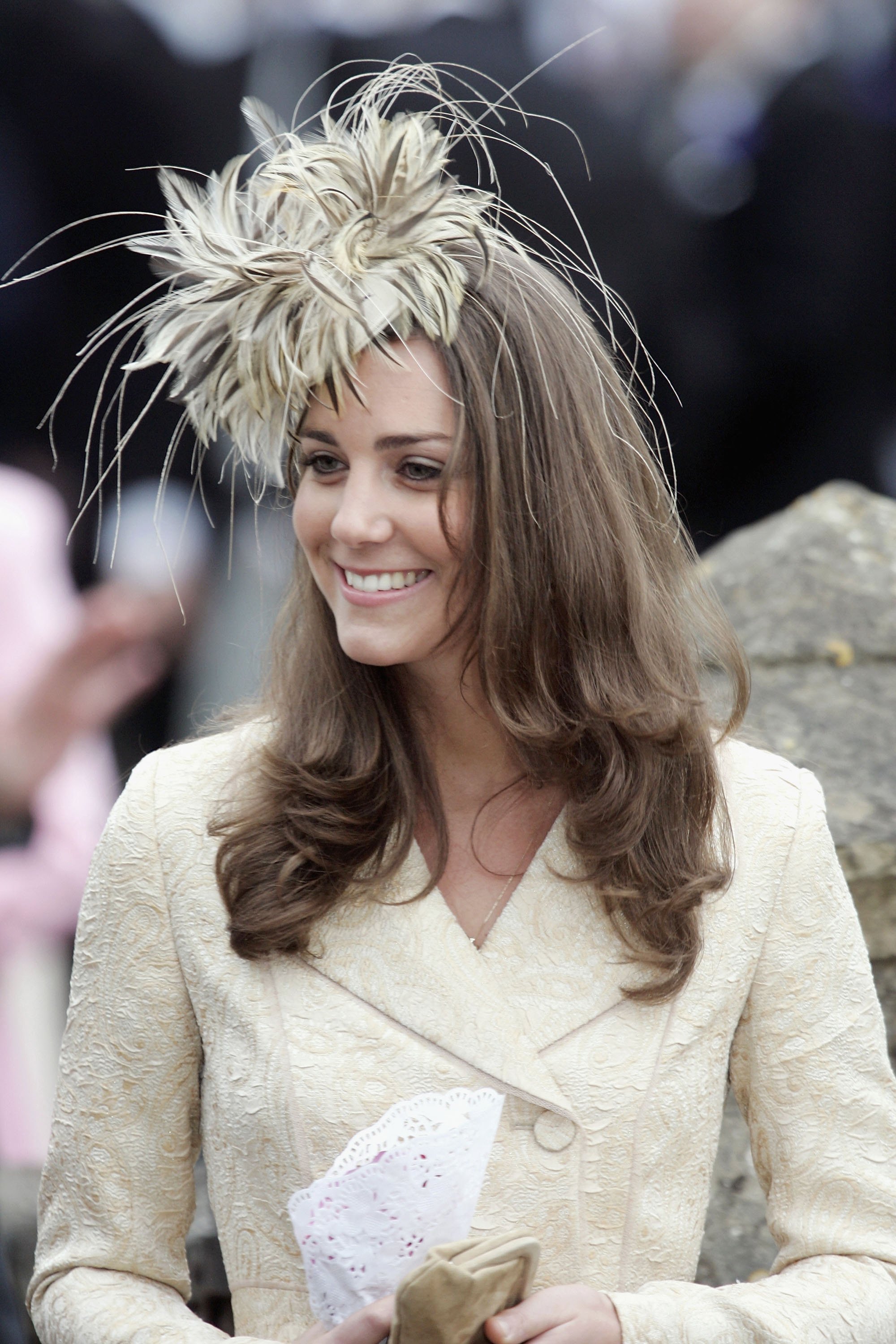 ---
THE DUCHESS OF CAMBRIDGE'S WHEREABOUTS
You may be wondering how Danielle can spot the duchess' outfits, from the casual ones up to the grand ones. Well, in this world where the Internet is a must, Danielle is making the best out of it. She daily checks the Royal calendar and Twitter to be updated to what the duchess is up to. If you're not yet on Twitter, sign up now!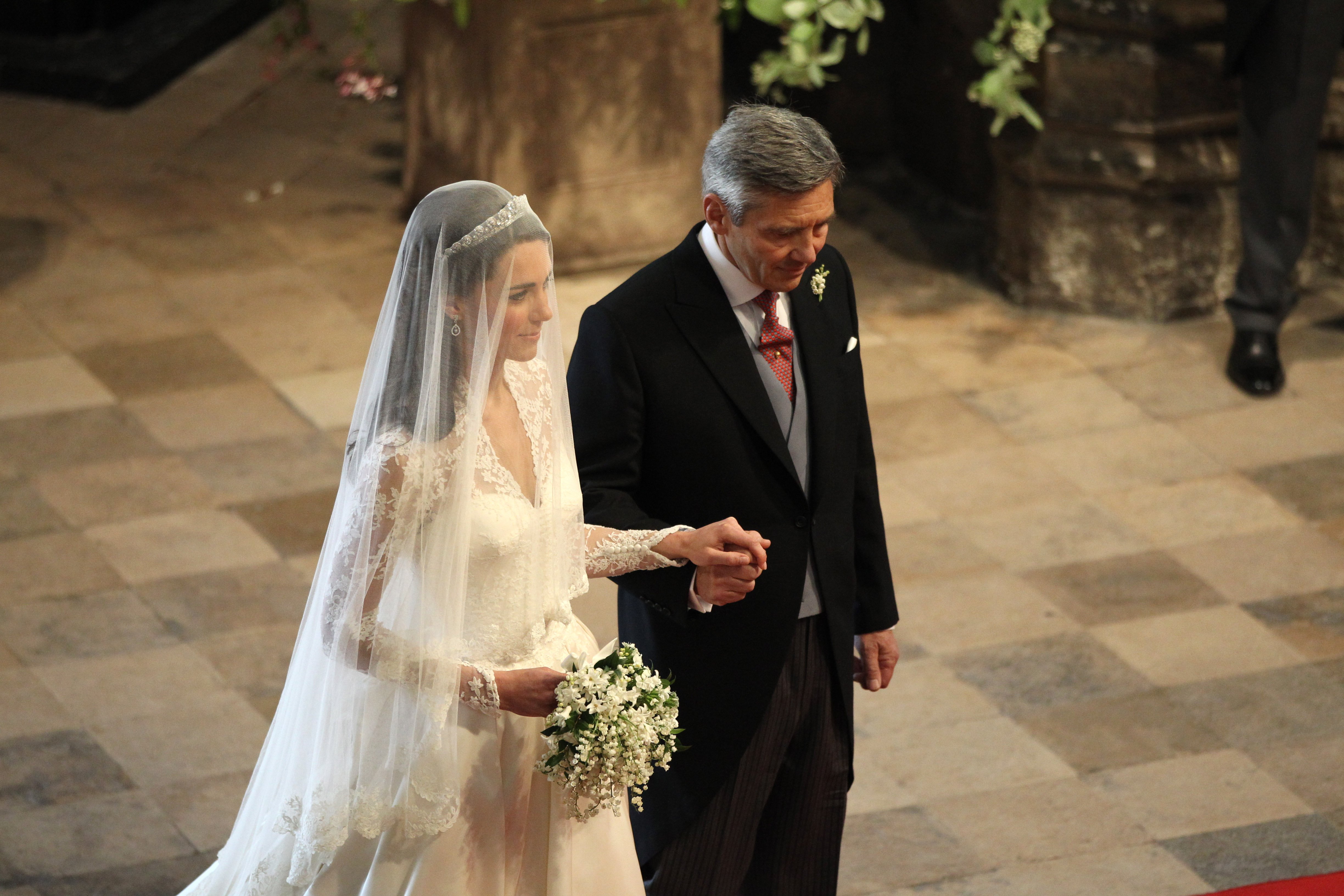 ---
REAL-KATE AND REPLIKATES
Danielle checks on stores like eBay, Poshmark, Kate Spade, etc. to find exactly the same outfit worn by the Duchess of Cambridge. She purchased the outfits and she calls those ones as real-Kate. However, if some outfits are not available online, then she (or someone she knew) will make a replica of the outfit, and she calls it replikate.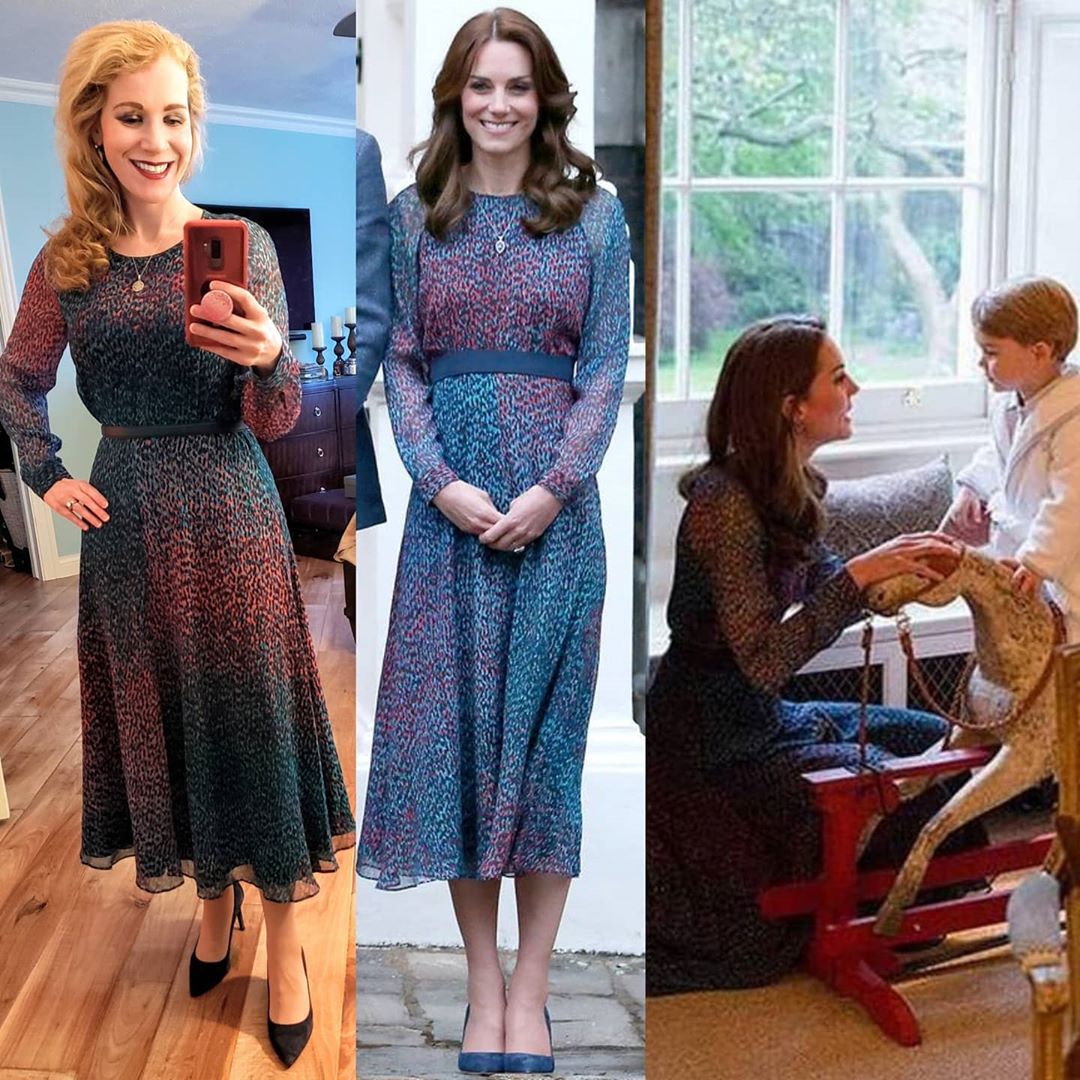 ---
GLIMPSE OF REAL-KATE AND REPLIKATES
Isn't it wonderstruck that a person from the medical profession is into fashion? Well, Danielle did and is still doing it! It's been 9 years since she made the duchess of Cambridge as her fashion icon. Now, let's take a look at some of her stunning real-Kate and replikates!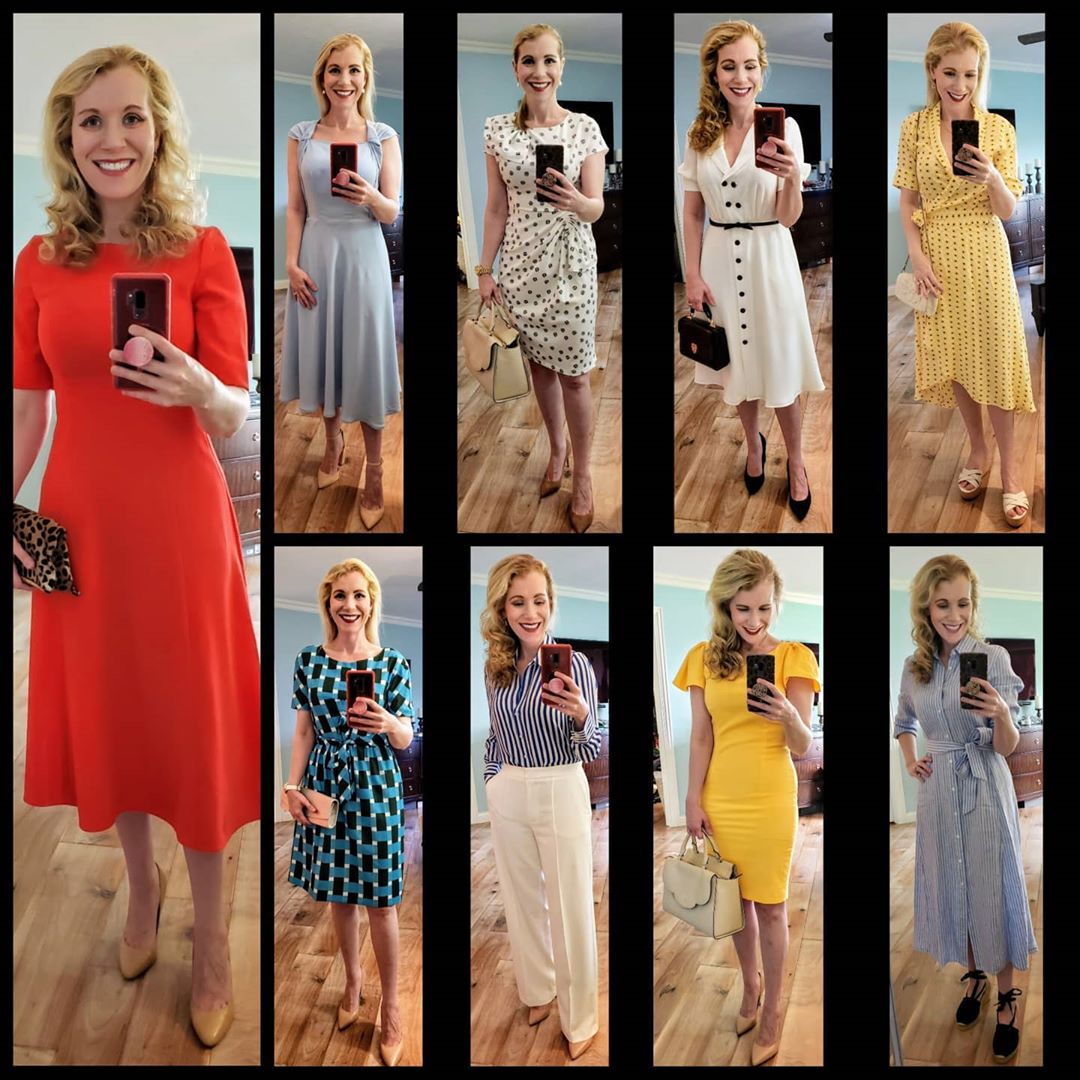 ---
REAL KATE #1: THE GREEN DRESS
On Kate's trip to Canada in 2016, a photo of her was taken. She was giving her sweetest smile, facing the crowd with confidence. In the photo, she was wearing a not so dark green Dolce and Gabanna dress. The avid royal fan Danielle purchased exactly the same color and brand of the dress! She took a picture of herself, a mirror selfie to be exact and she shared her to the public with her sweetest smile too!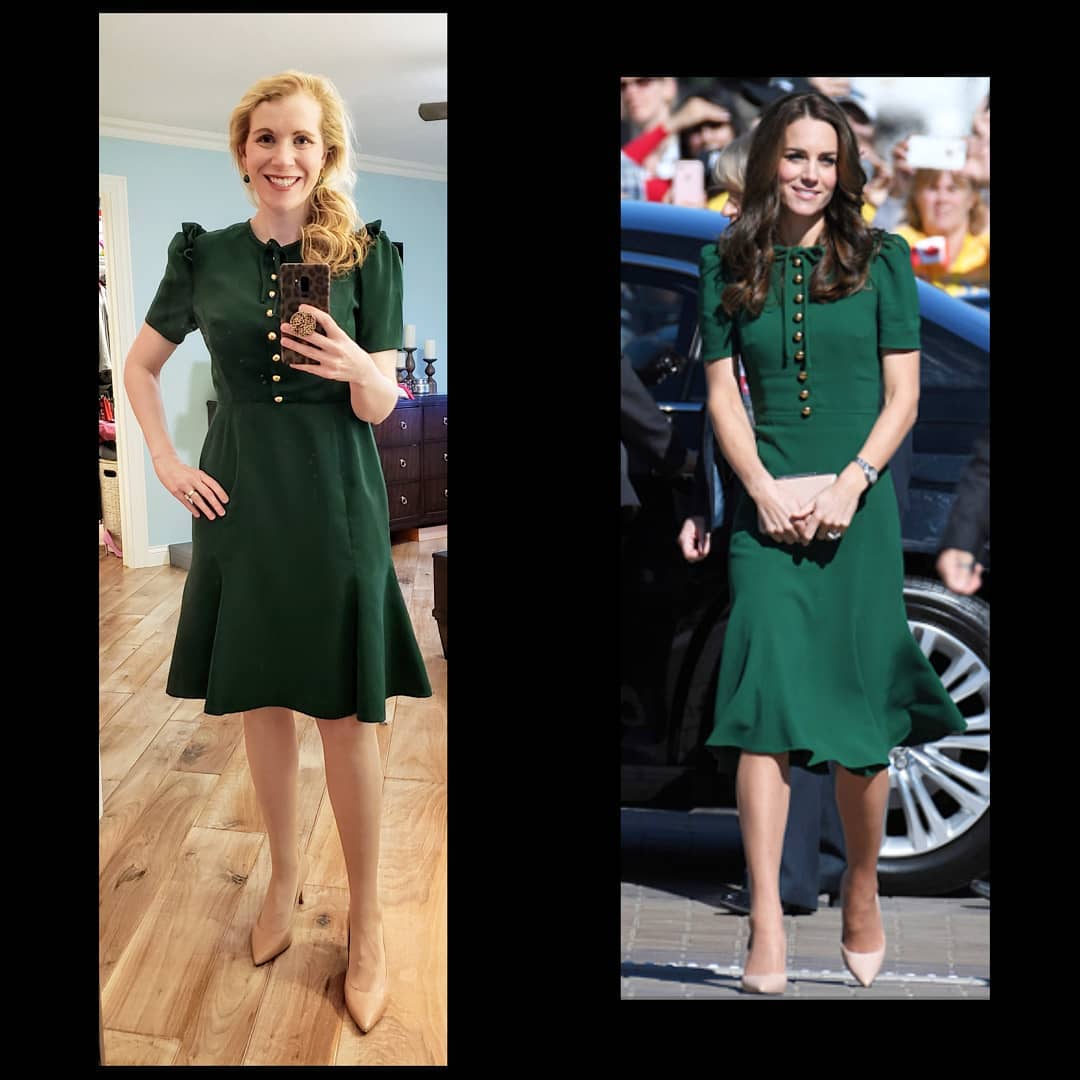 ---
REAL-KATE #2: THE  SKIRT SUIT
In 2016, Duchess Kate went to the Netherlands for her first-ever royal solo trip. After she shared delicious gourmets with King Willem-Alexander, Queen Maxima and their three daughters at the royal residence, Villa Eikenhorst, near The Hague, the then 34-year-old duchess went to Mauritshuis Museum.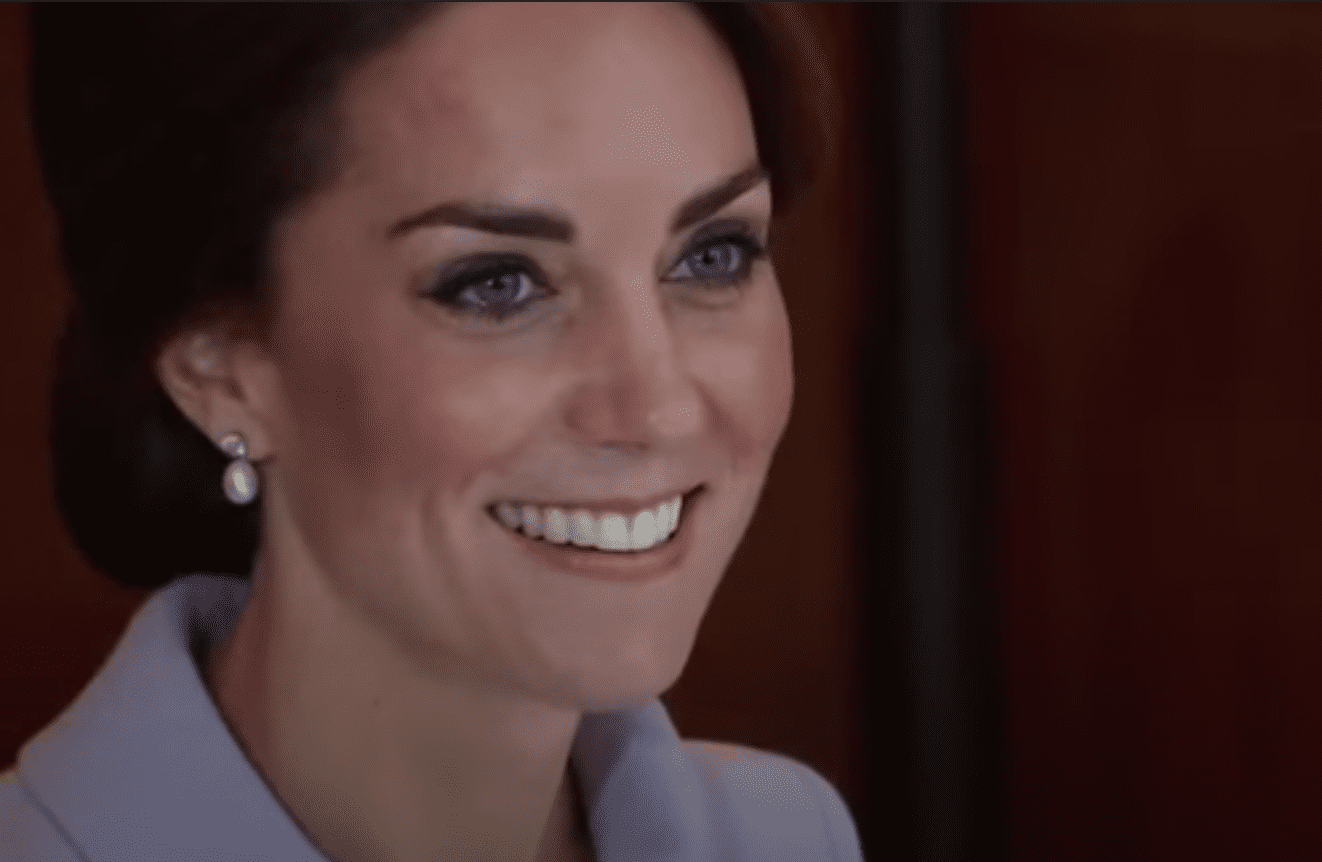 There she was spotted wearing a bespoke skirt suit from Catherine Walker. The jacket was matched with a belt. The pencil skirt has a not so long slit at the back. When those photos circulated online, our fashionista psychiatrist made her way to purchase the suit!
Danielle shared a mirror selfie, wearing the same skirt suit as Kate. People can't stop admiring Danielle for her resourcefulness. Surely, many royal fans were up to purchase the item but Danielle is too quick! This woman is really something.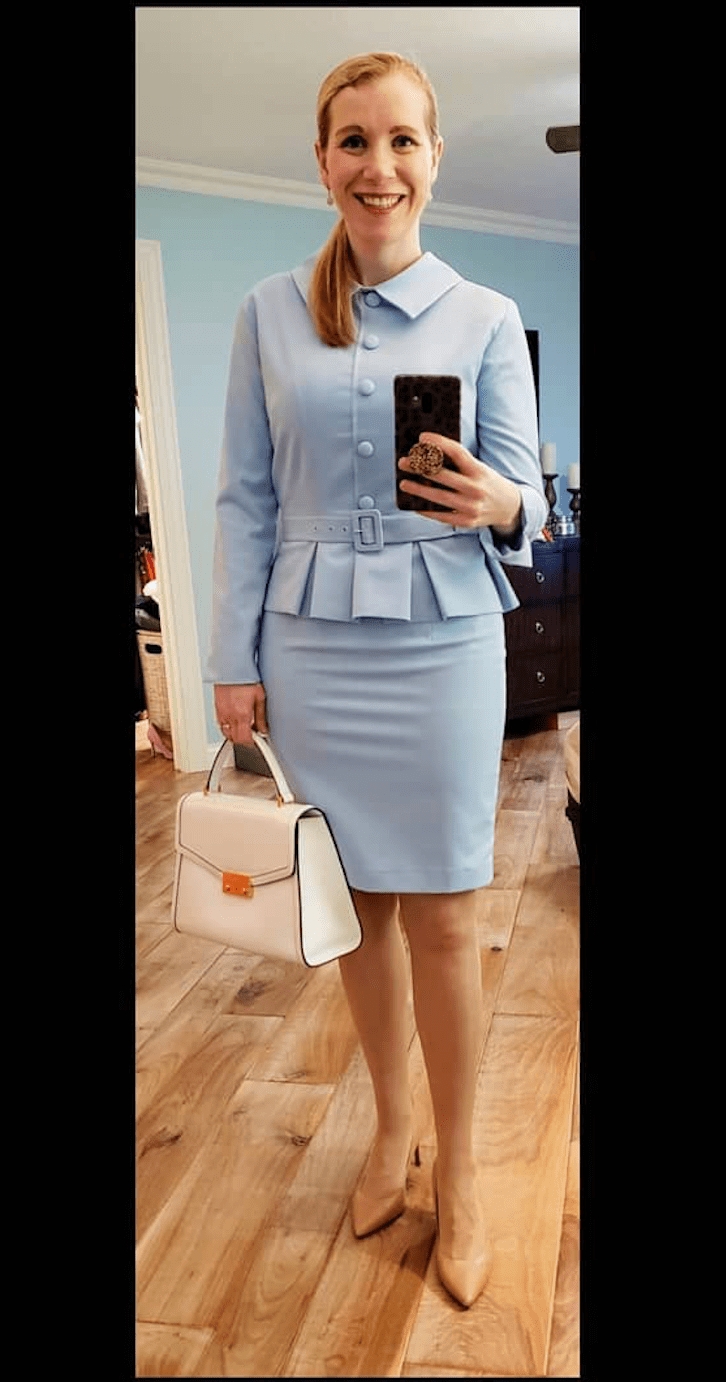 ---
REPLIKATE #1: THE MILITARY AND SAILOR INSPIRED OUTFIT
In August 2011, Duchess Kate, together with his husband Prince William went to Birmingham to take action about the riots that brought chaos to the city. Upon their arrival, Kate was spotted wearing a white silk blouse with a touch of military details, tucked in her sailor-inspired navy blue wool-crepe skirt designed gold buttons that are anchor- embossed.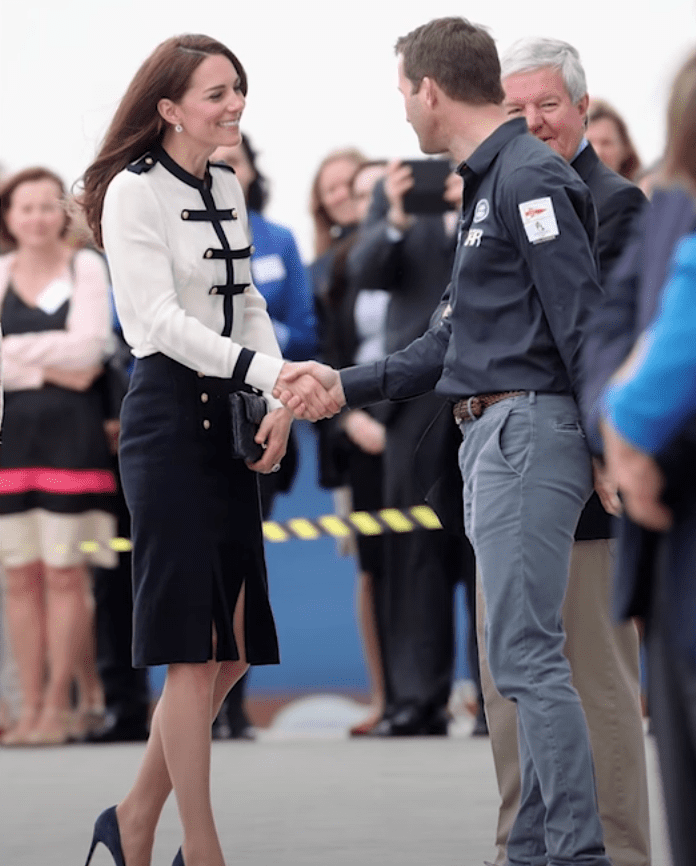 The duchess was wearing a pair of outfits from Alexander Mcqueen. It was part of the brand's pre-autumn collection in 2011. The prices are indeed royal-like but that does not hinder Kate's avid fan! Look at Danielle, stunning in her Kate-inspired outfit! Who says money is everything? Danielle found a way to replikate the outfit! This lady is surely a creative one!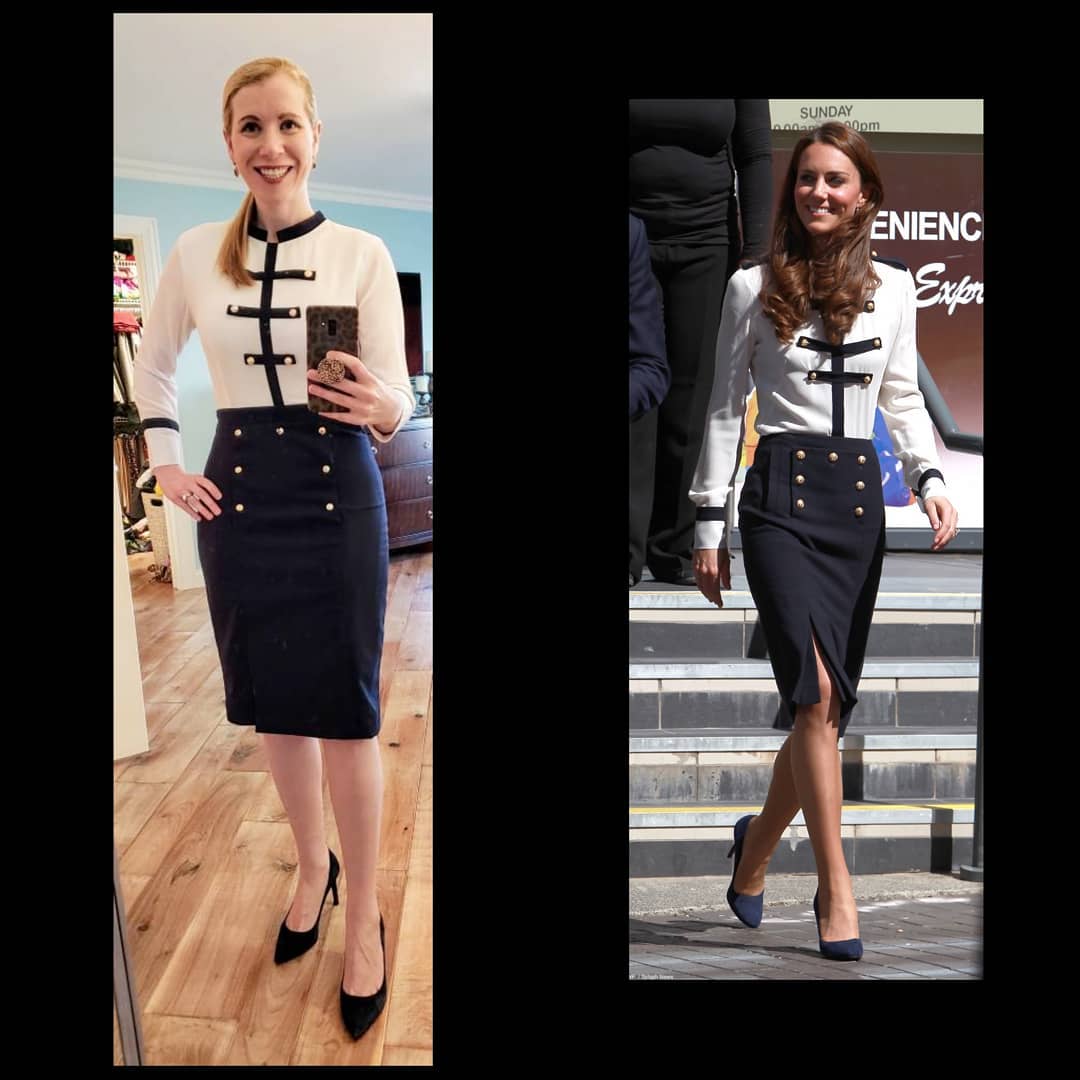 ---
REPLIKATE #2: THE NAEEM KHAN DRESS
Also in 2016, Duchess Kate and Duke William visited India. To make their royal trip more memorable, they visited the Taj Mahal, one of India's pride. They toured the famous landmark, following the steps of Princess Diana, the mother of the Duke. The couple posed for some photos and memories- fresh and nostalgic ones.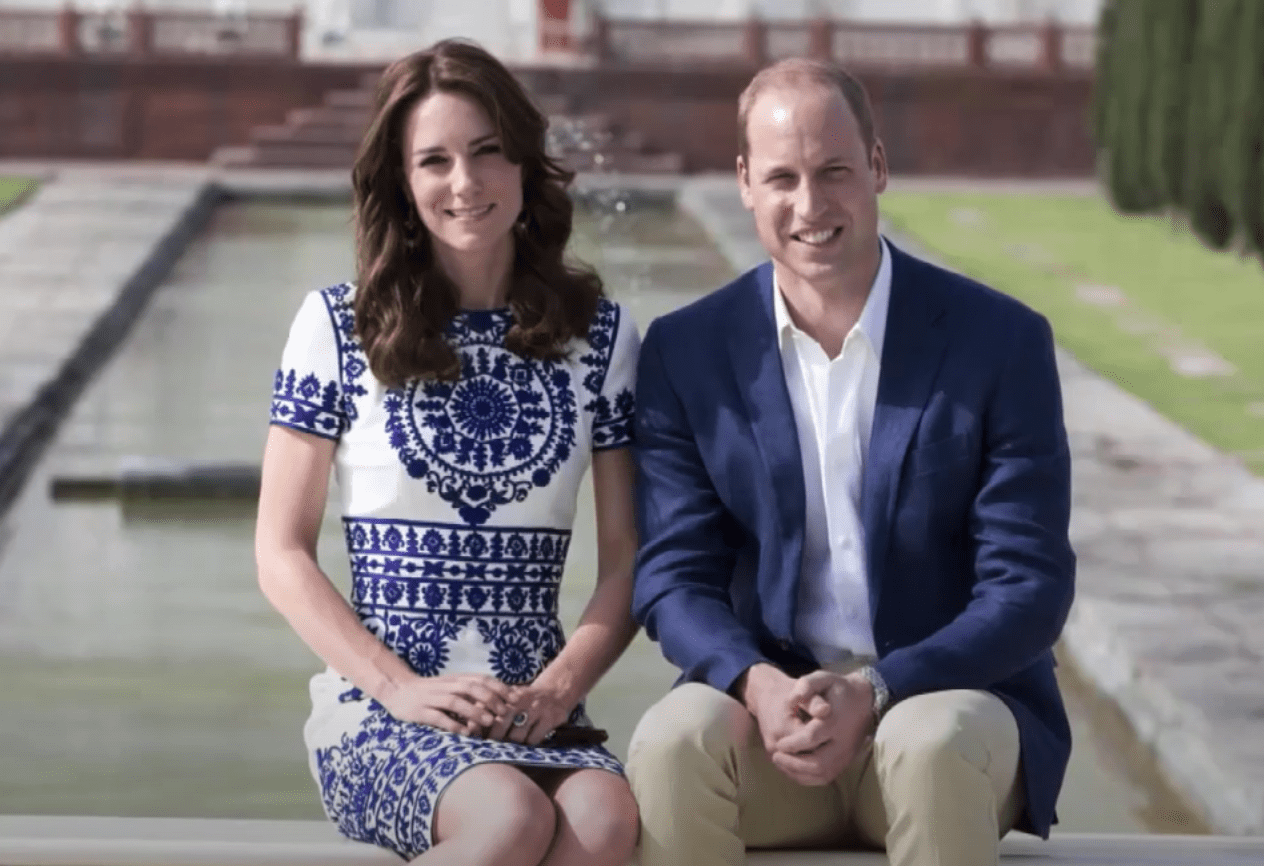 They were picture perfect next to each other. Fashion enthusiasts found out that the duchess was wearing a patterned dress made by Naeem Khan, an Indian-American fashion designer. And tadaaah! Here's another mirror selfie from the fashionista psychiatrist, wearing a replikate of Naeem Khan's dress! Creativity, resourcefulness, time, and budget-wise made it all possible for Danielle to capture the design of the dress.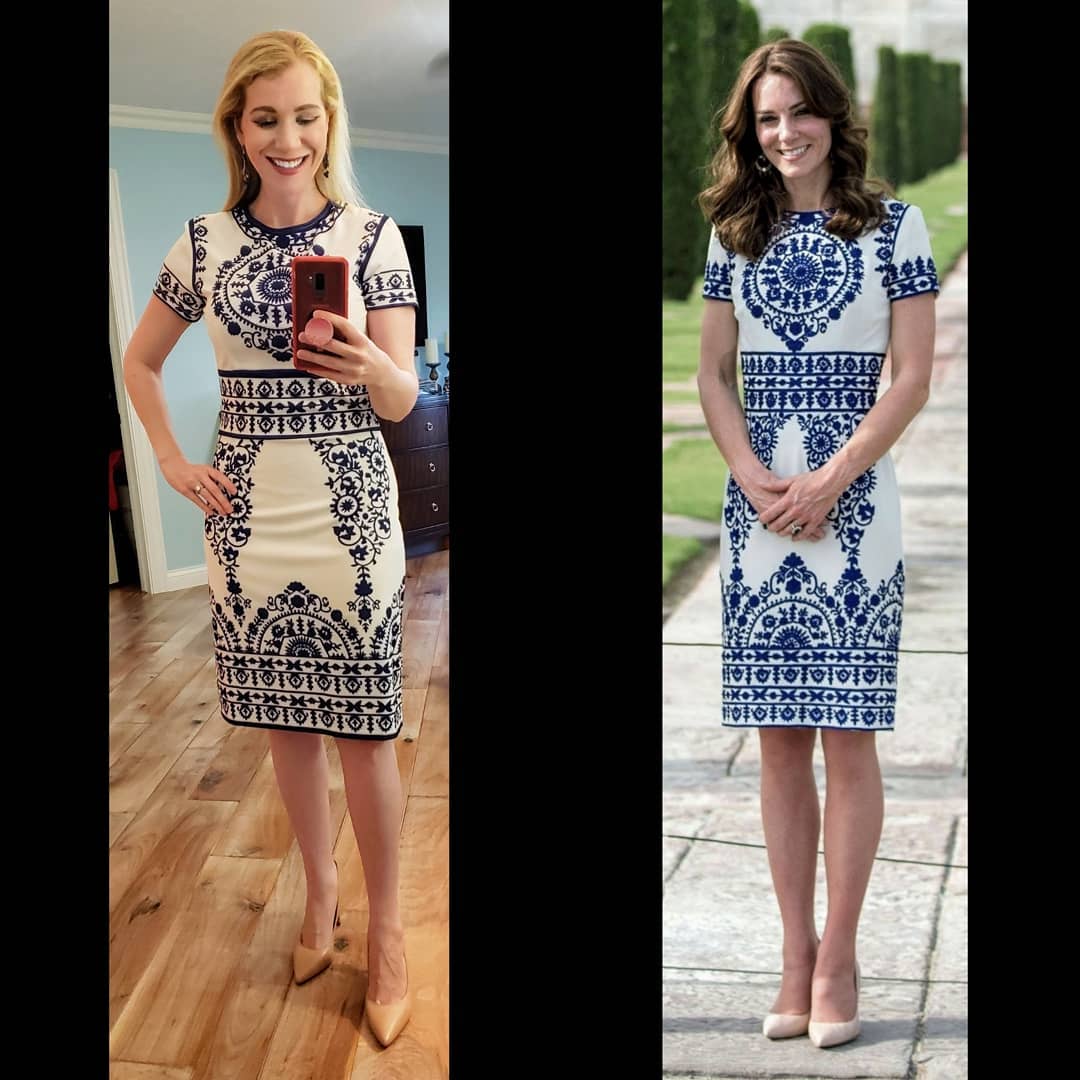 ---
WHERE TO FIND DANIELLE'S REAL-KATES AND REPLIKATES?
Apparently, when you google "Danielle Magness-Wellman," tons of articles featuring her will say hi to you. Yes, dear, she's famous now and she deserves it! If you want to do some treasure hunting or stay updated about his latest real-kates and replikates, you can visit her Instagram account.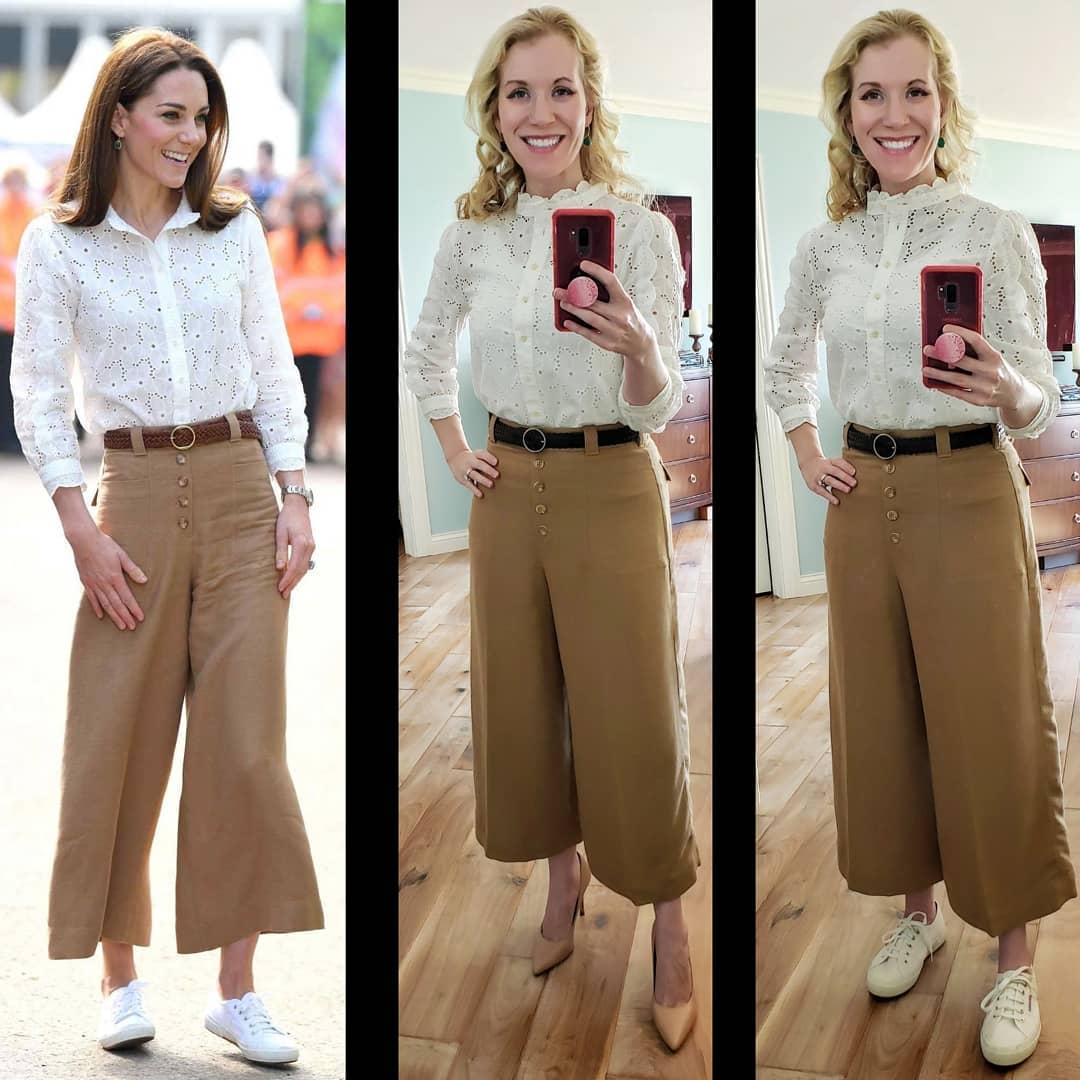 The avid royal and fashion fanatic has more than 5,000 followers on her Instagram @katesreplikates. In her fashion account, she has more than 400 posts showing her replikates and some other replicas of the dresses worn by other royals. Aside from Instagram, magazines are featuring her. Visit https://linktr.ee/katesreplikates for the articles about Danielle.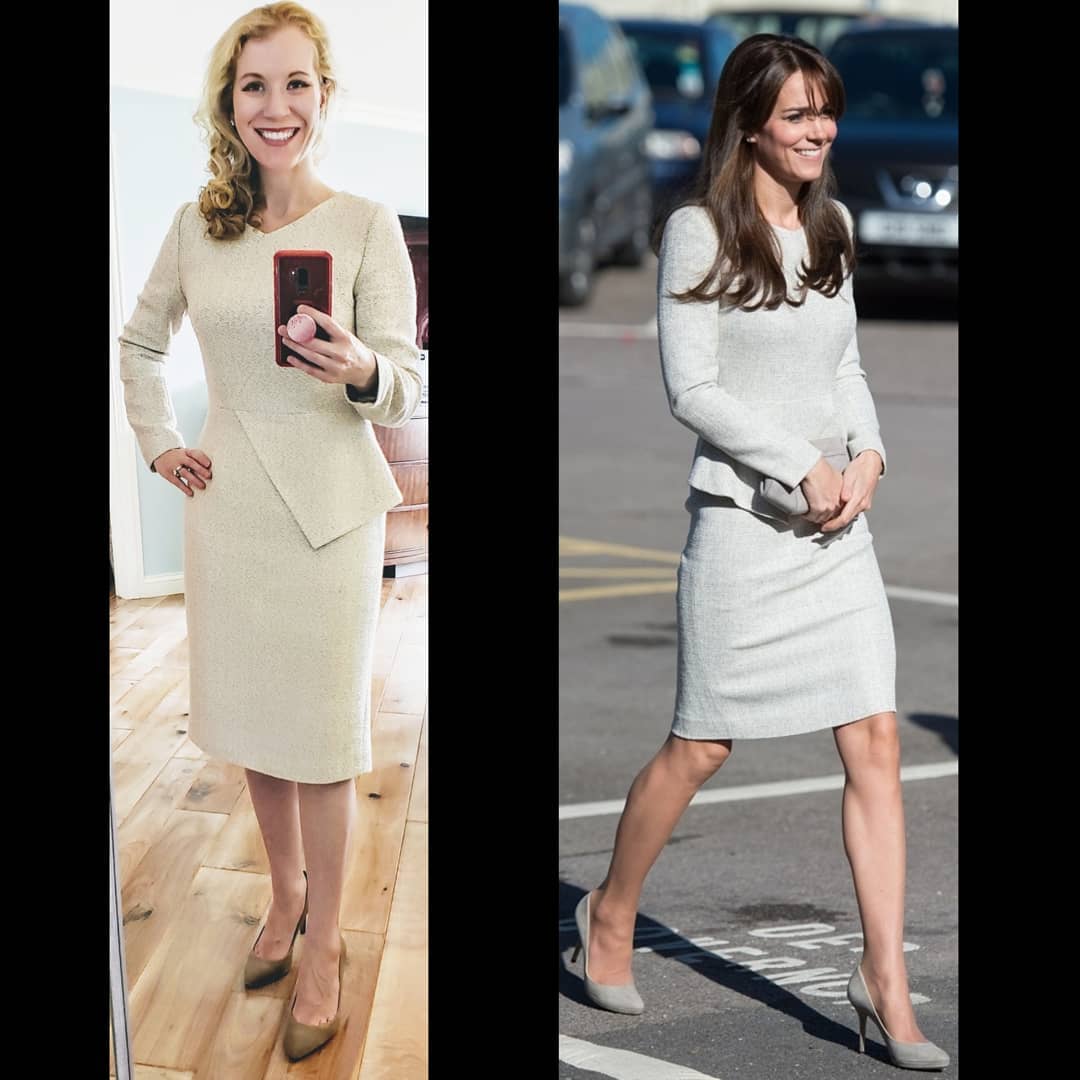 ---
ROYAL SHOES IN THE HOUSE!
Wearing royal-like outfits make Danielle stand out. But it doesn't stop there! She's really putting much effort into her fangirling life. She also collected exact versions of shoes (mostly heels) that the duchess Kate wore over the past years!  She's really a royal fan girl from head to toes!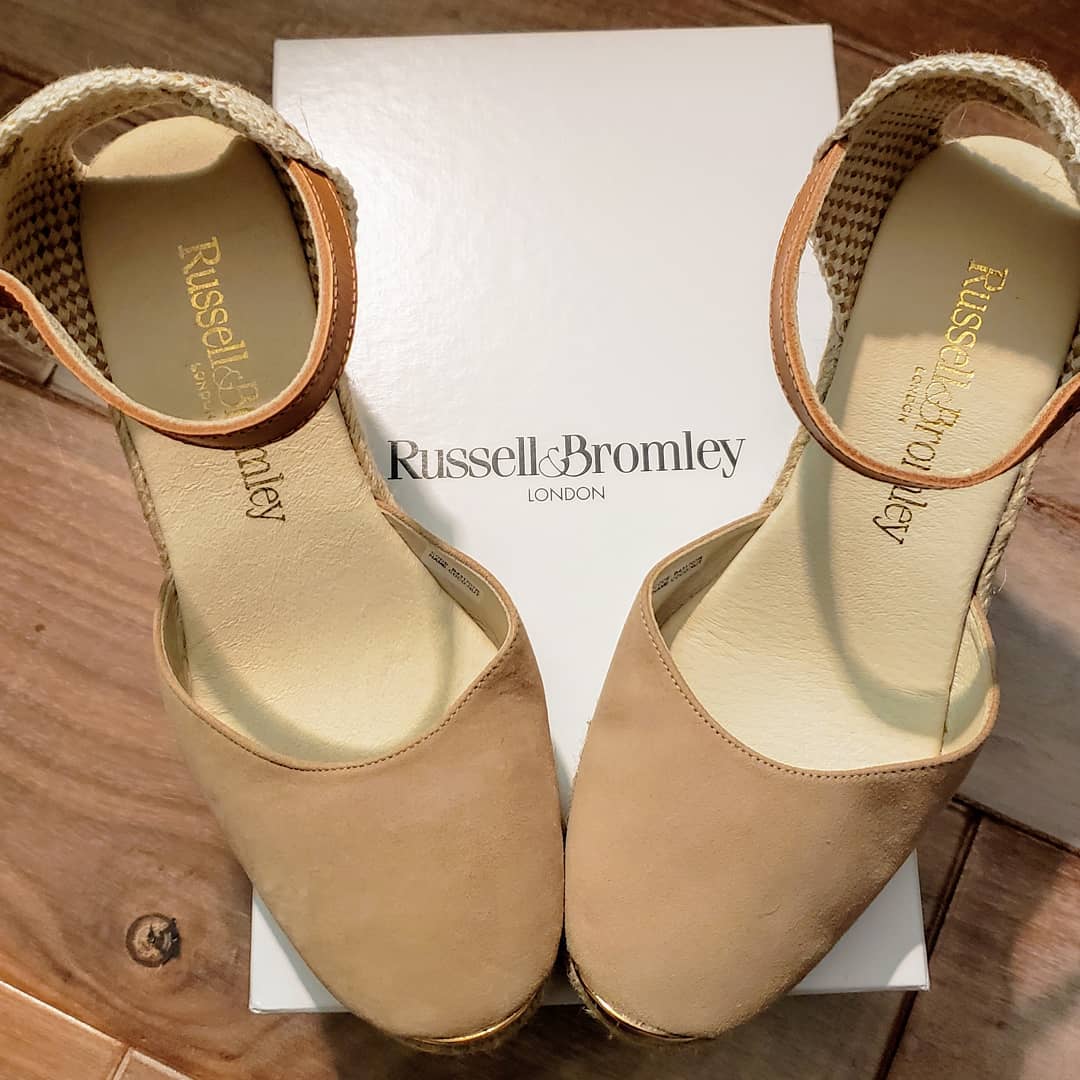 ---
HOW'S DANIELLE'S POCKET?
To buy clothes for day to day use still needs a perfect budget plan. And buying clothes like royals? Uh-oh, lots of spendings! But for Danielle, money is just money (plus, she worked for it) and why not spend on clothes? Plus, the fact that you're wearing the same outfits as your idol! Dream come true!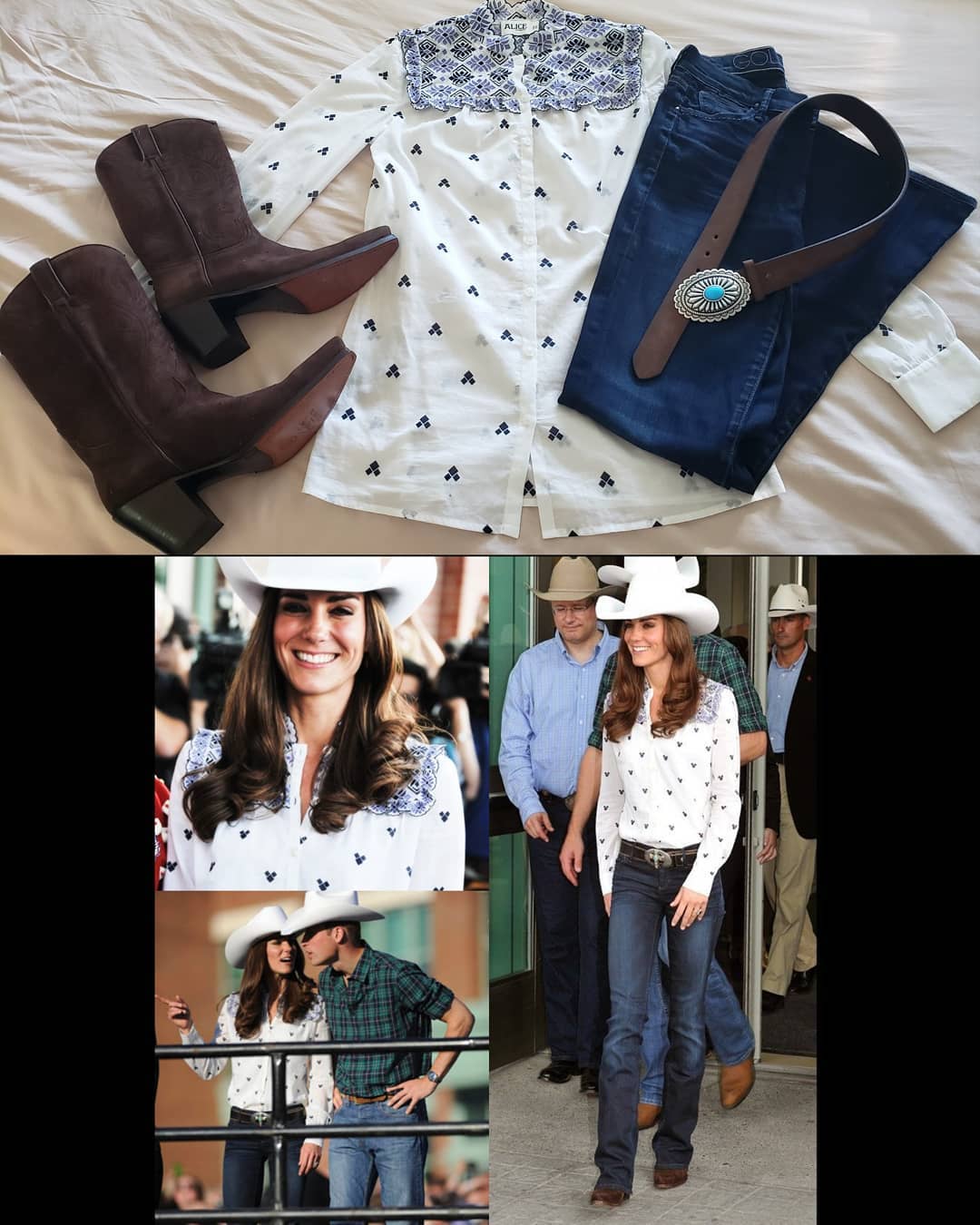 So far, the 41-year-old fashion enthusiast spent NZ$31,000 for her royal-like outfits. In fact, she sets aside a portion of her earnings as a physician to spend on the clothing. Obviously, she doesn't allow money to hinder her from her fangirling goals!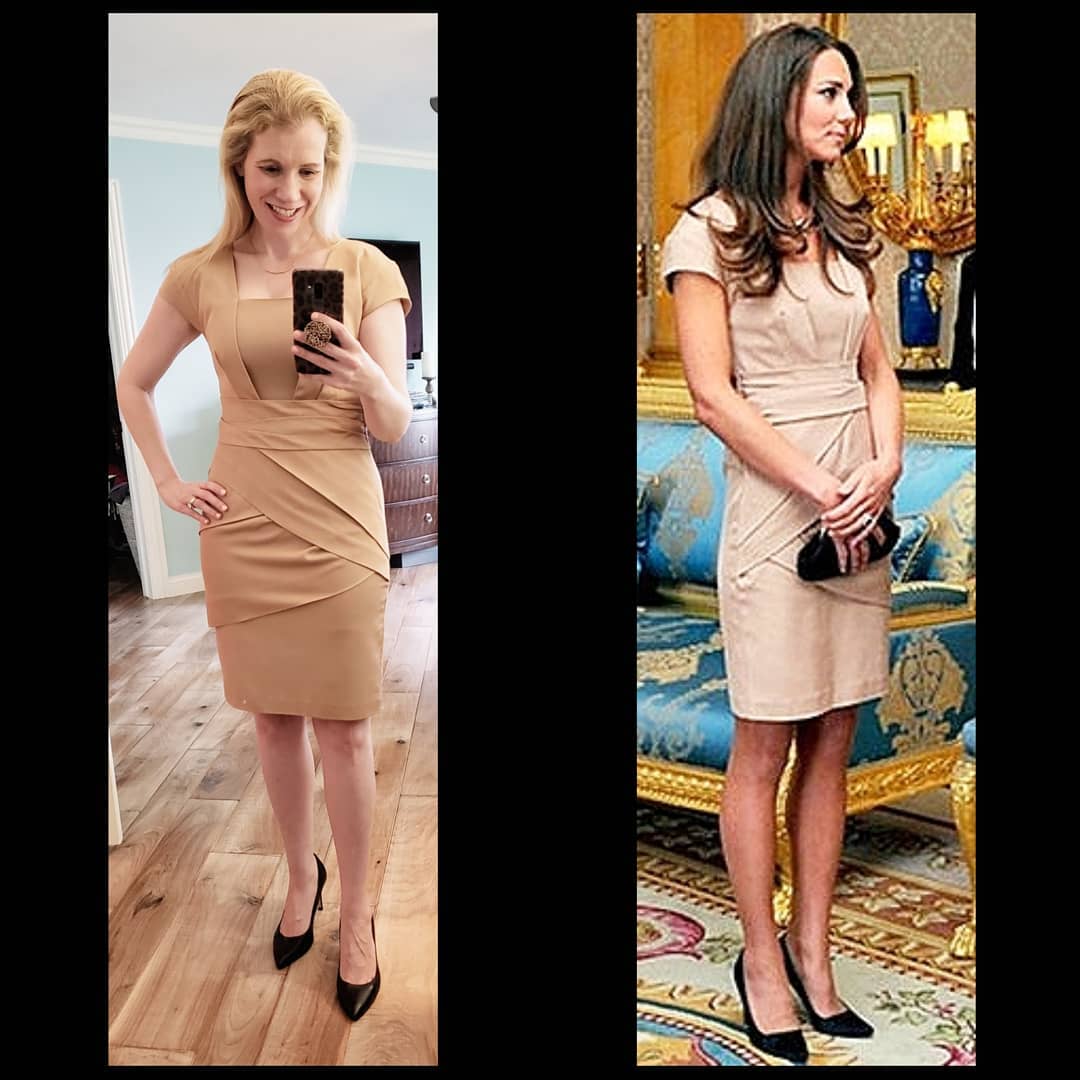 ---
MONEY AND MAGIC DRESSMAKER
Royal outfits cost royal-like prices. Danielle is setting a budget for her real-Kates and replikates outfits. However, if the items are hard to find and purchase, or out of her budget, then she will contact a dressmaker to make a replica of the outfits! She can save a lot of money! Shall we call the dressmaker as the fairy god-dressmaker?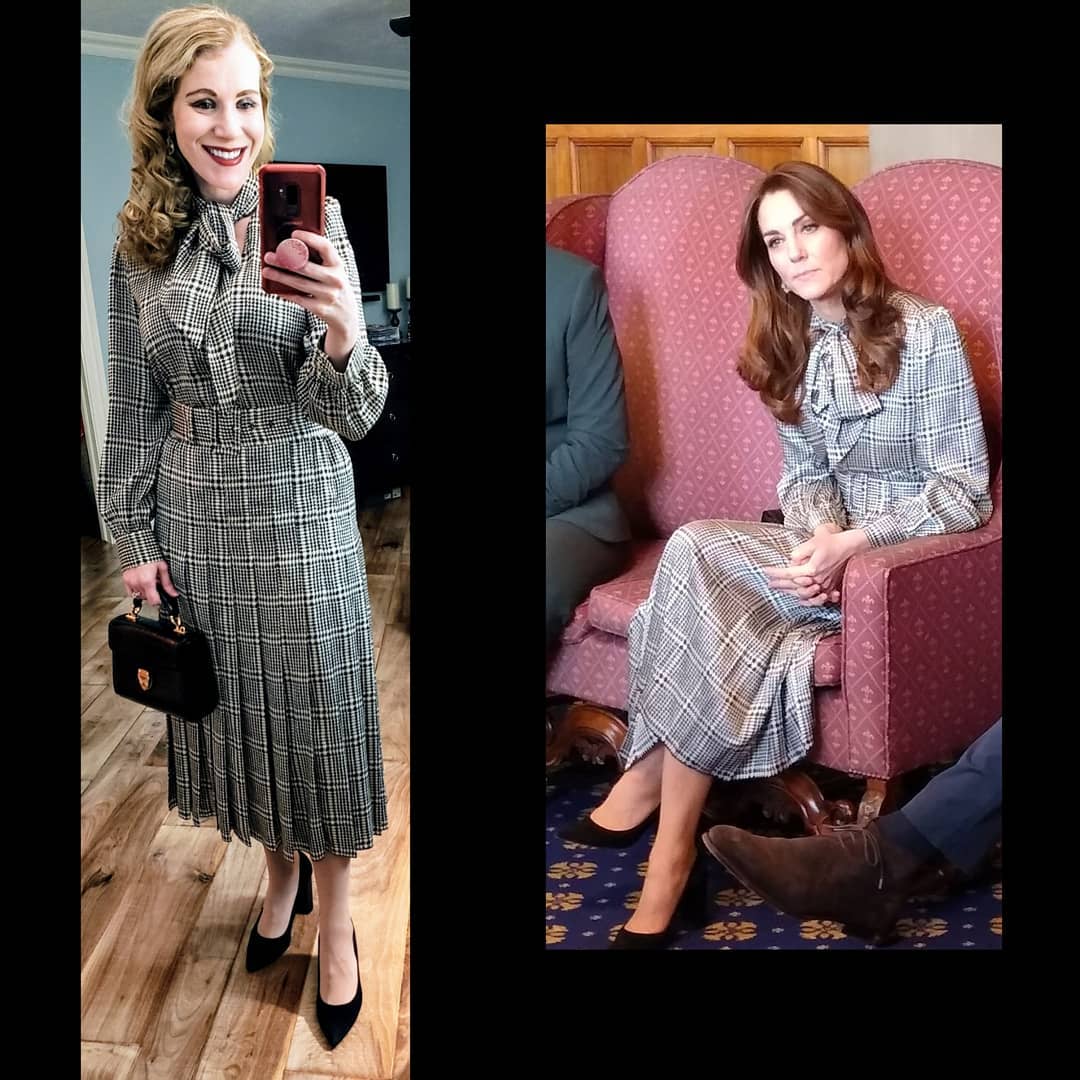 ---
REPLIKATES HAS BOUNDARIES
Danielle always keeps track of the Royal calendar and Twitter in order to stay updated with Kate's whereabouts. However, she admitted that not all the time she can purchase or replikate the Duchess' outfit. For example, when Kate went to Pakistan in 2019, she wasn't able to keep herself updated due to conflicts in timezones. We can't all be perfect!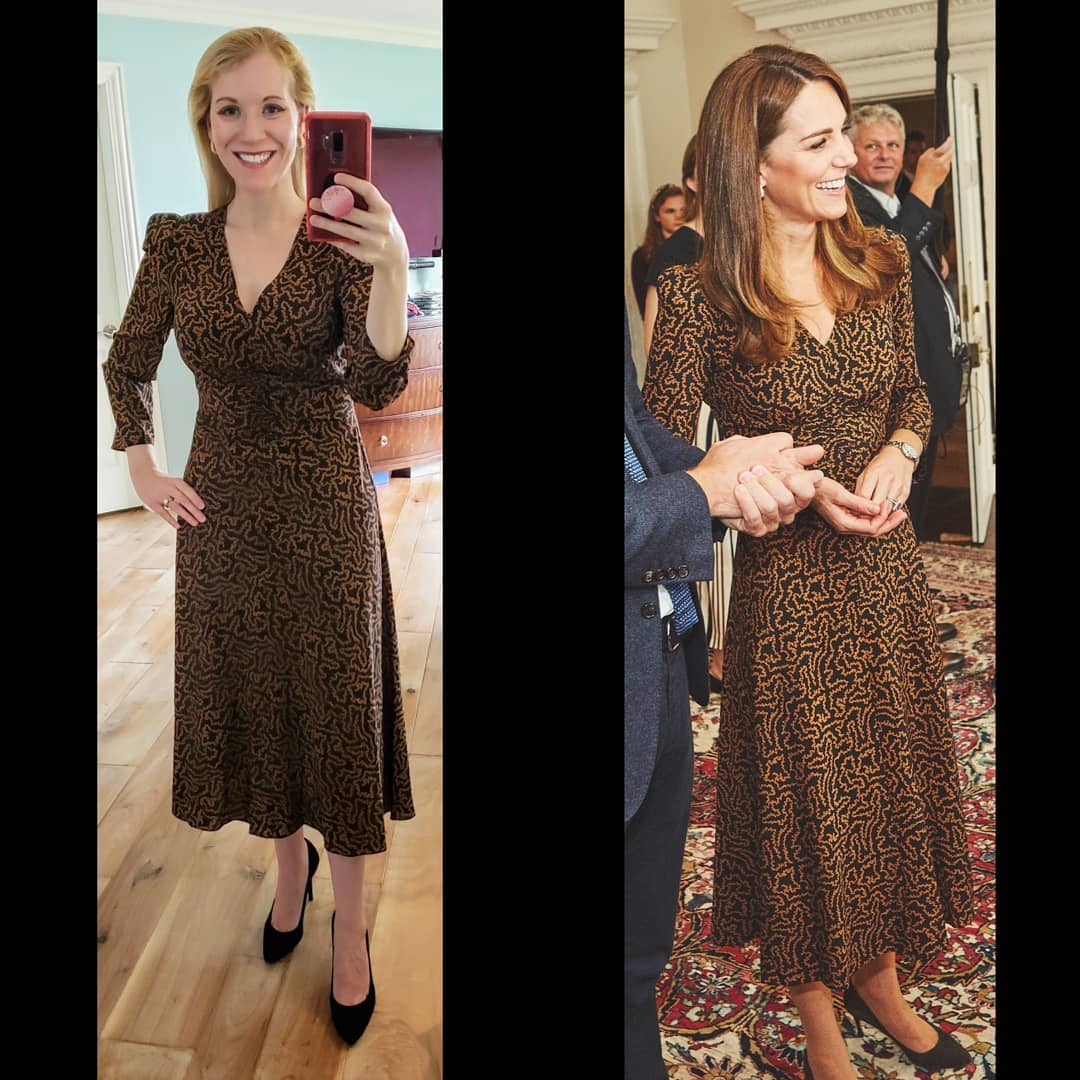 ---
OTHER ROYAL FASHION INSPIRATIONS
When it comes to fashion, Kate Middleton is Danielle's, first love. However, now she's open to dressing like other royals like Meghan Markle and Queen Letizia of Spain. The royals are her fashion icons and people also love to see Danielle exploring dressing like other royals beside her first fashion icon.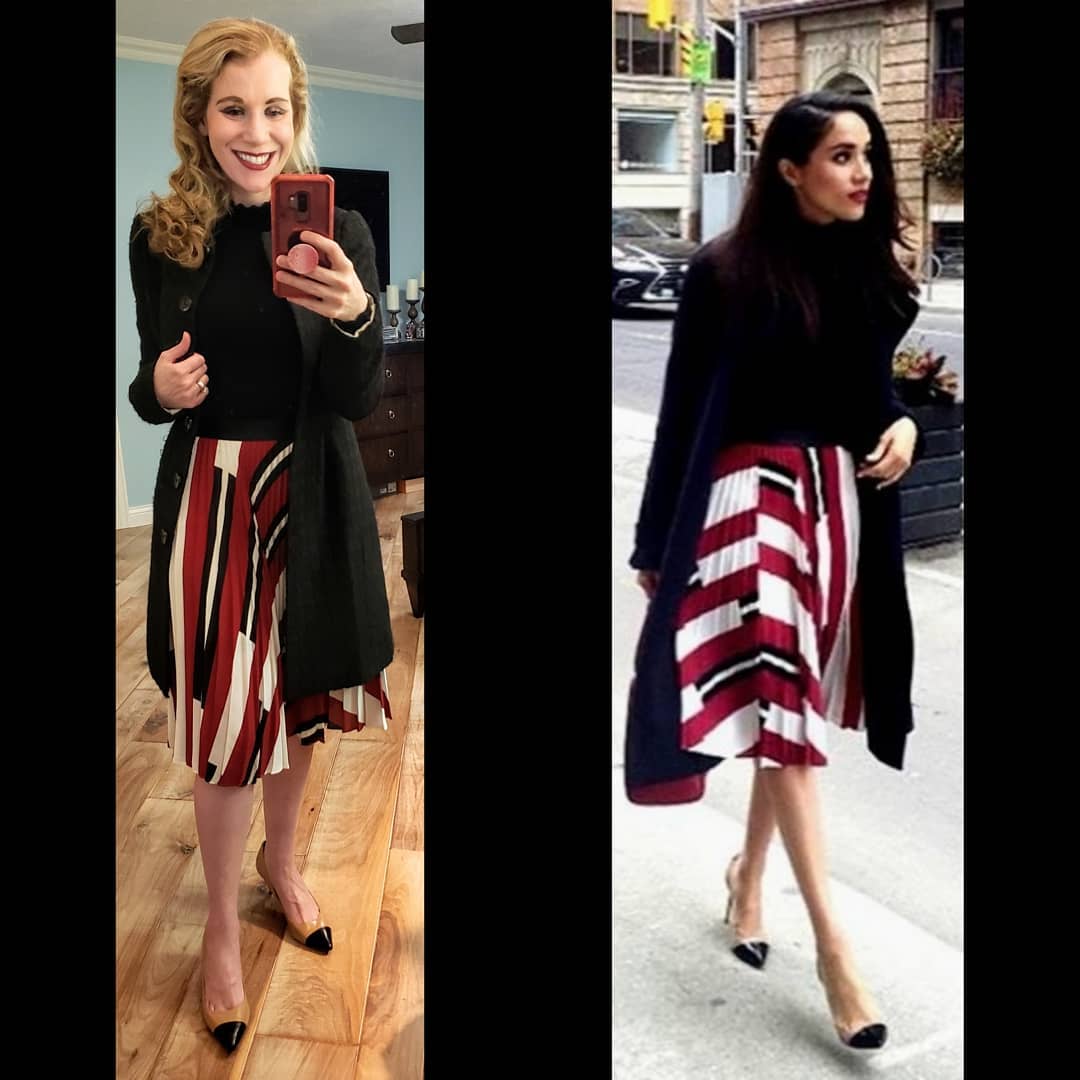 ---
JANELLE NASH, ANOTHER ROYAL SUPERFAN
Danielle is not the only one who's into royal fashion. The 41-year-old Arizona native, Janelle Nash is into royal outfits too! She spends 10 hours a day doing some treasure hunting of Kate Middleton's and Meghan Markle's outfits! She makes sure that she will find cheaper versions of the royal outfits. It takes time, money, and patience but worth it!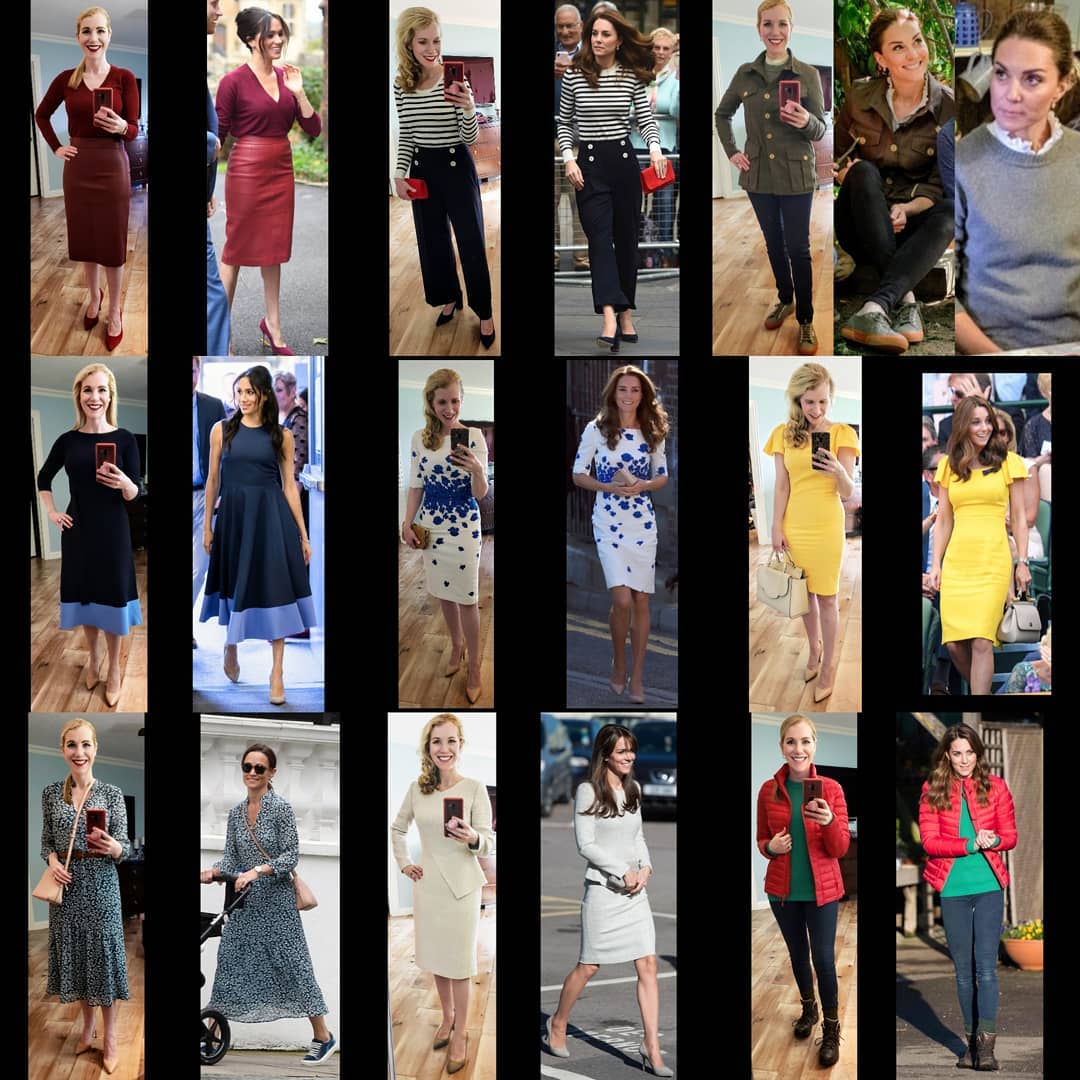 Fashion is art. It could be an avenue for self-expression. For Danielle (and Janelle), dressing like the royals is something that makes them happy. Danielle's followers are also happy to see how she grows in her royal fashion adventure. It's good to look up to others as fashion inspirations but remember you can be your own icon and you can master the art of fashion.
Source:
People
,
The Sun
,
Instagram
,
Vanity Fair
,
ABC News
,
Elle