15 Famous TV Hosts and Their Real-life Partners
Whether you enjoy late-night shows or daytime talk, these TV hosts have the incredible job of keeping us viewers engaged. In this article, we uncover more about the people behind TV show personas, including their love lives. Dig in to learn more about your favorite TV hosts.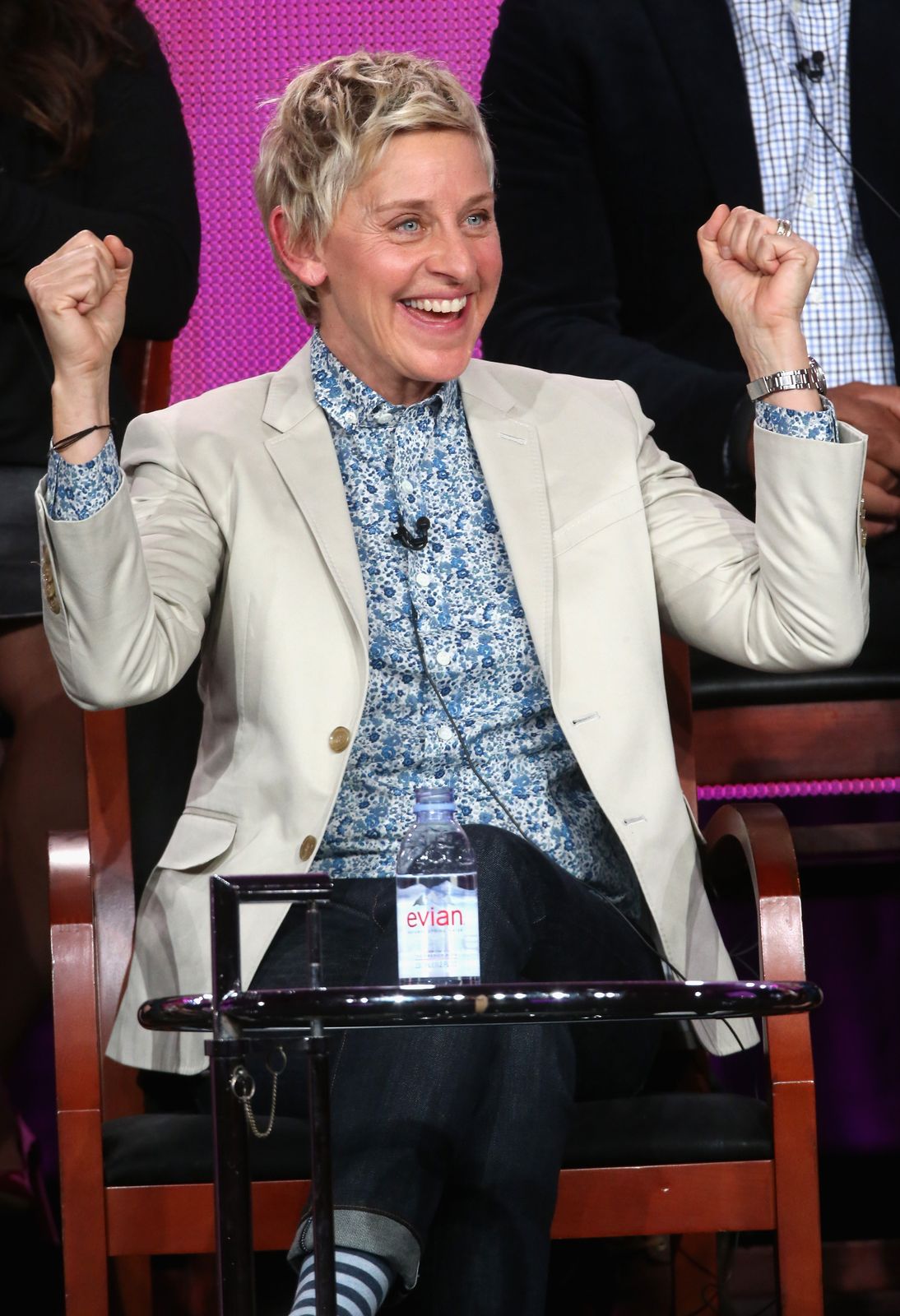 ---
15. KELLY CLARKSON (The Kelly Clarkson Show)
Kelly was introduced to us in after winning the very first American Idol season in 2002. As soon as she released her debut single 'A Moment Like This' fans have been captivated by her powerful voice and music ever since; she's sold over 37 million records all over the world. 
---
The singer transitioned into her career as a TV host when she landed her talk show in 2019. The Kelly Clarkson Show was a hit as it earned 3 Daytime Emmy Awards,  including an Outstanding Entertainment Talk Show Host for Clarkson win for Kelly.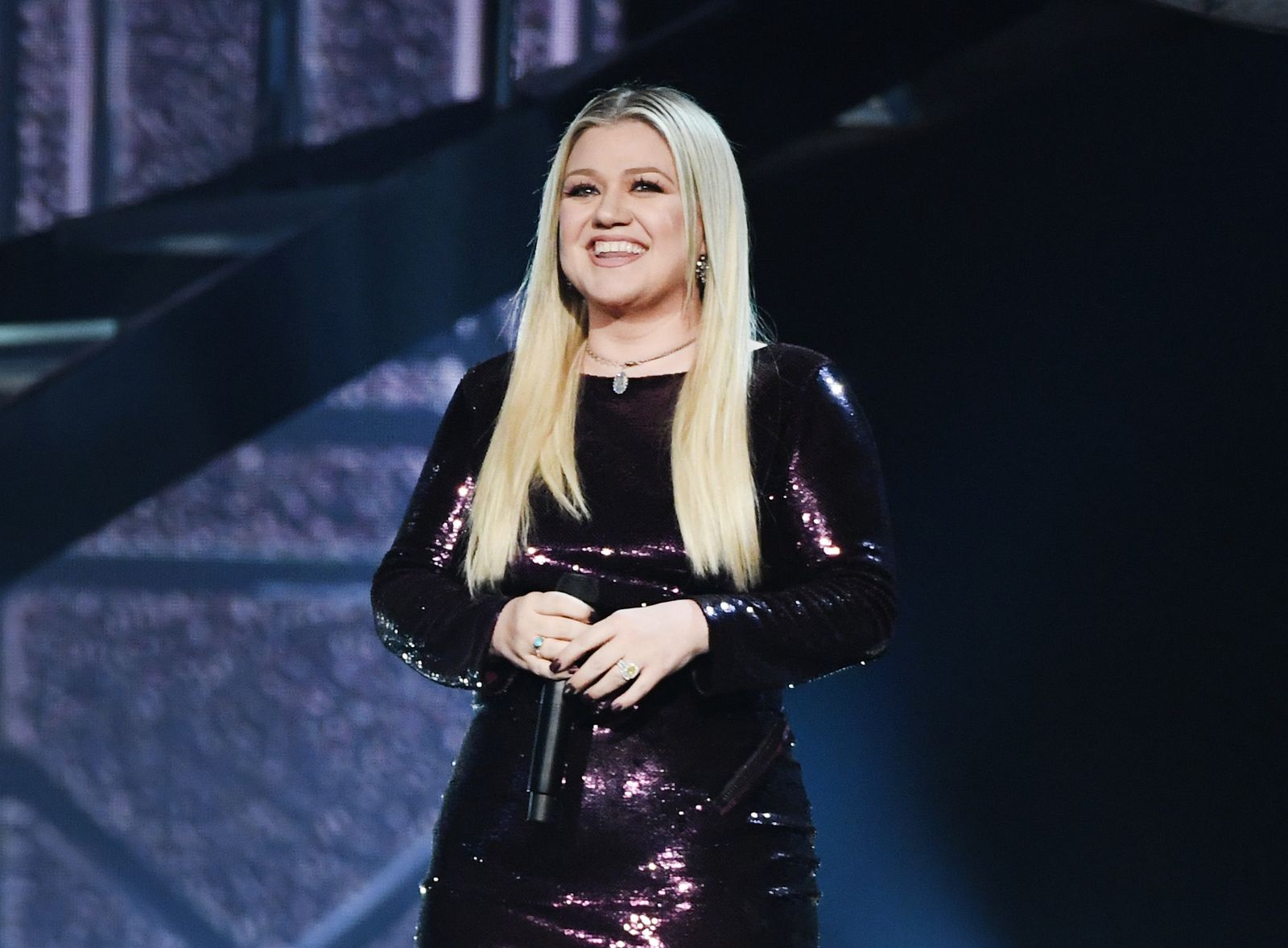 ---
When it comes to her love life, Kelly has been married to her husband Brandon Blackstock for seven years and they have two children together. However, the songstress recently shocked fans when she filed for divorce citing 'irreconcilable differences'.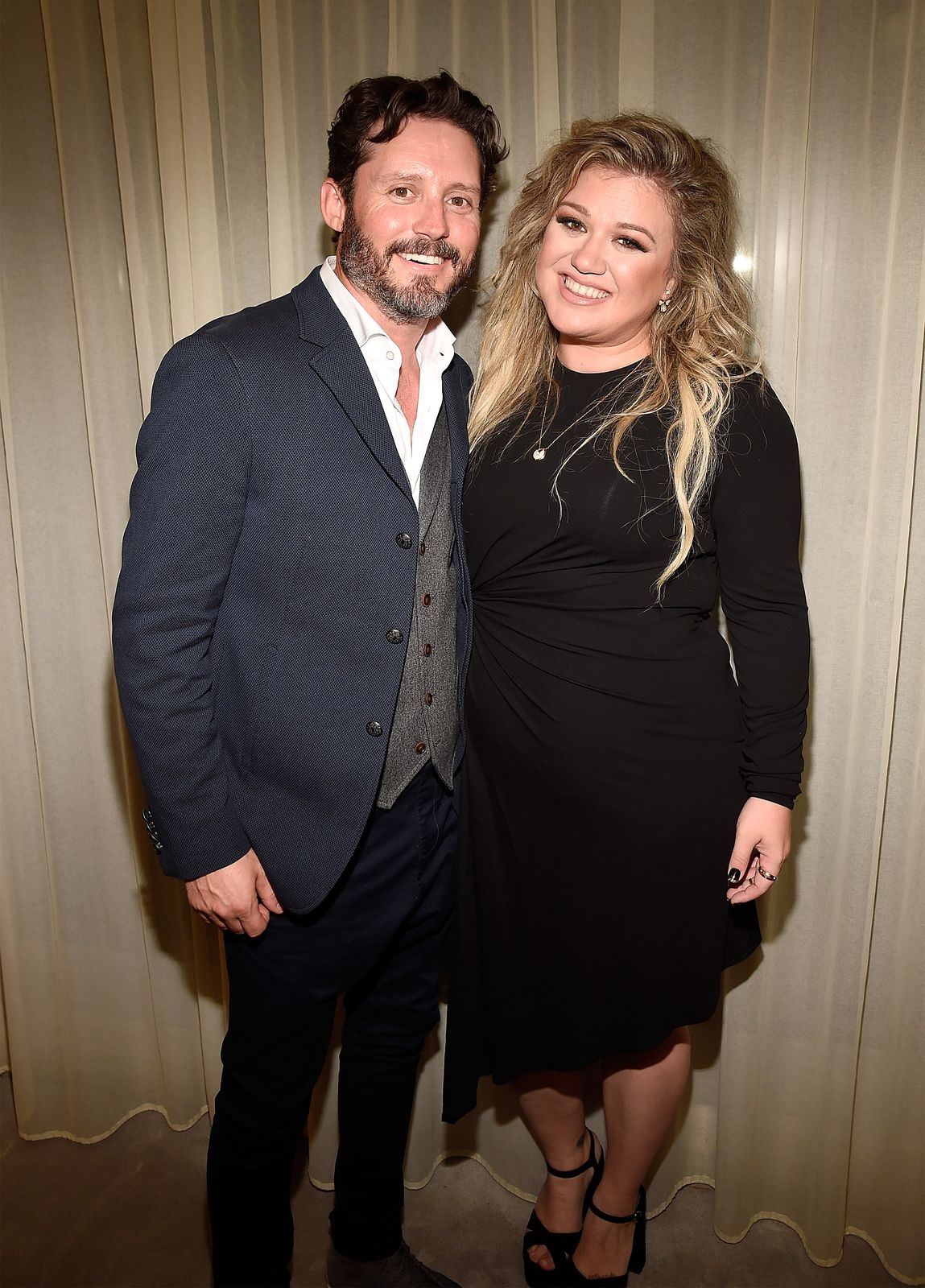 ---
14. JIMMY FALLON (The Tonight Show Starring Jimmy Fallon)
Jimmy is a Saturday Night Live alum who started his career as a stand-up comedian. The star also had a short-lived acting career; he starred in Taxi and Fever Pitch. 2009 saw him rise up to become the new host of The Tonight Show. Over the years, the show has accumulated fan love for its hilarious musical games.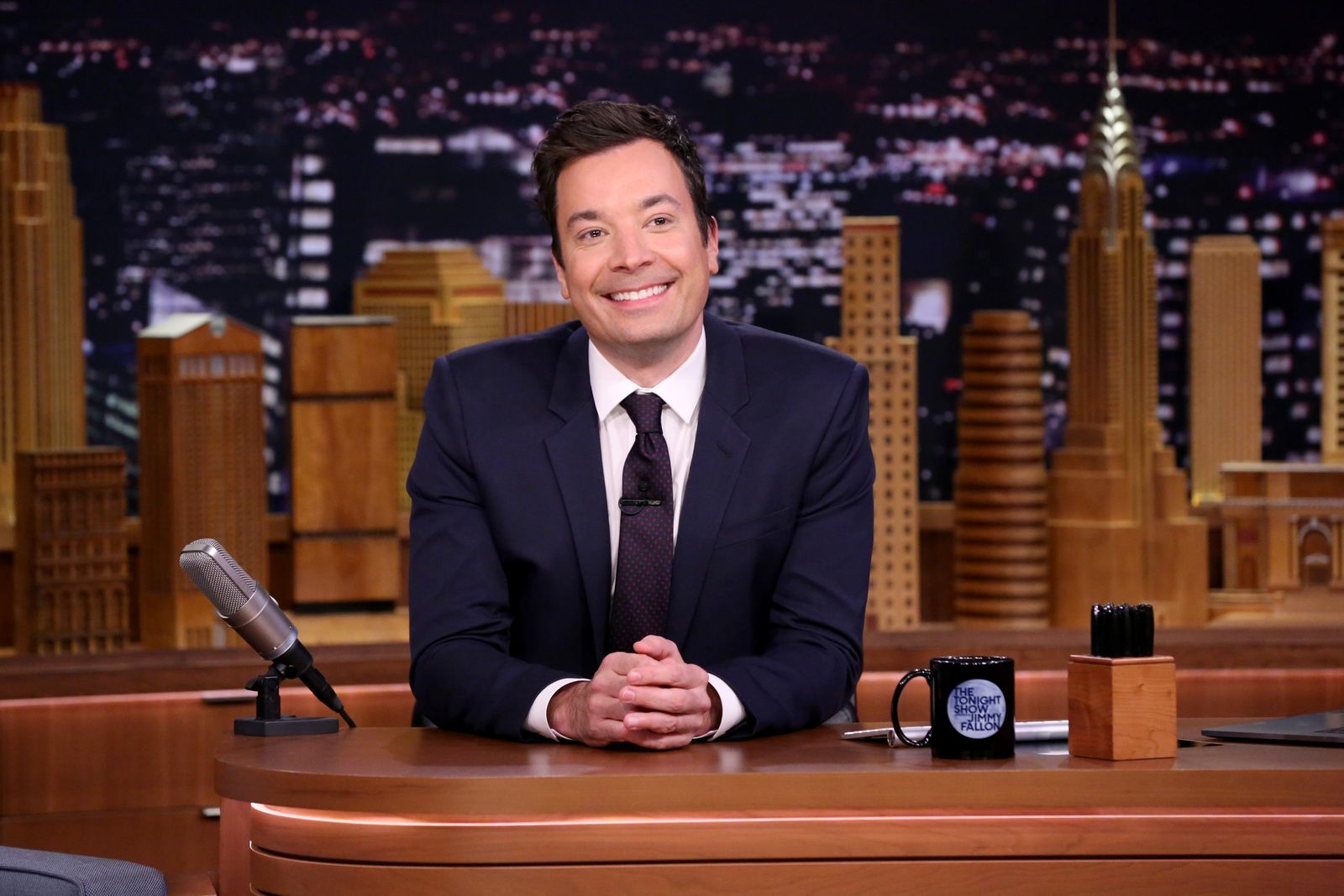 ---
Jimmy Fallon is a family man. He's been happily married to his wife Nancy Juvonen since 2013 and they have two daughters Winnie Rose and Frances Cole. The couple met through their mutual friend Drew Barrymore on the set of Saturday Night Live. After meeting, Nancy developed a crush on Fallon. He says the connection was immediate:
"You just stood out in this gray — it was almost like a painting. You stood out like neon."- Jimmy told Nancy during an at-home filming of The Tonight Show.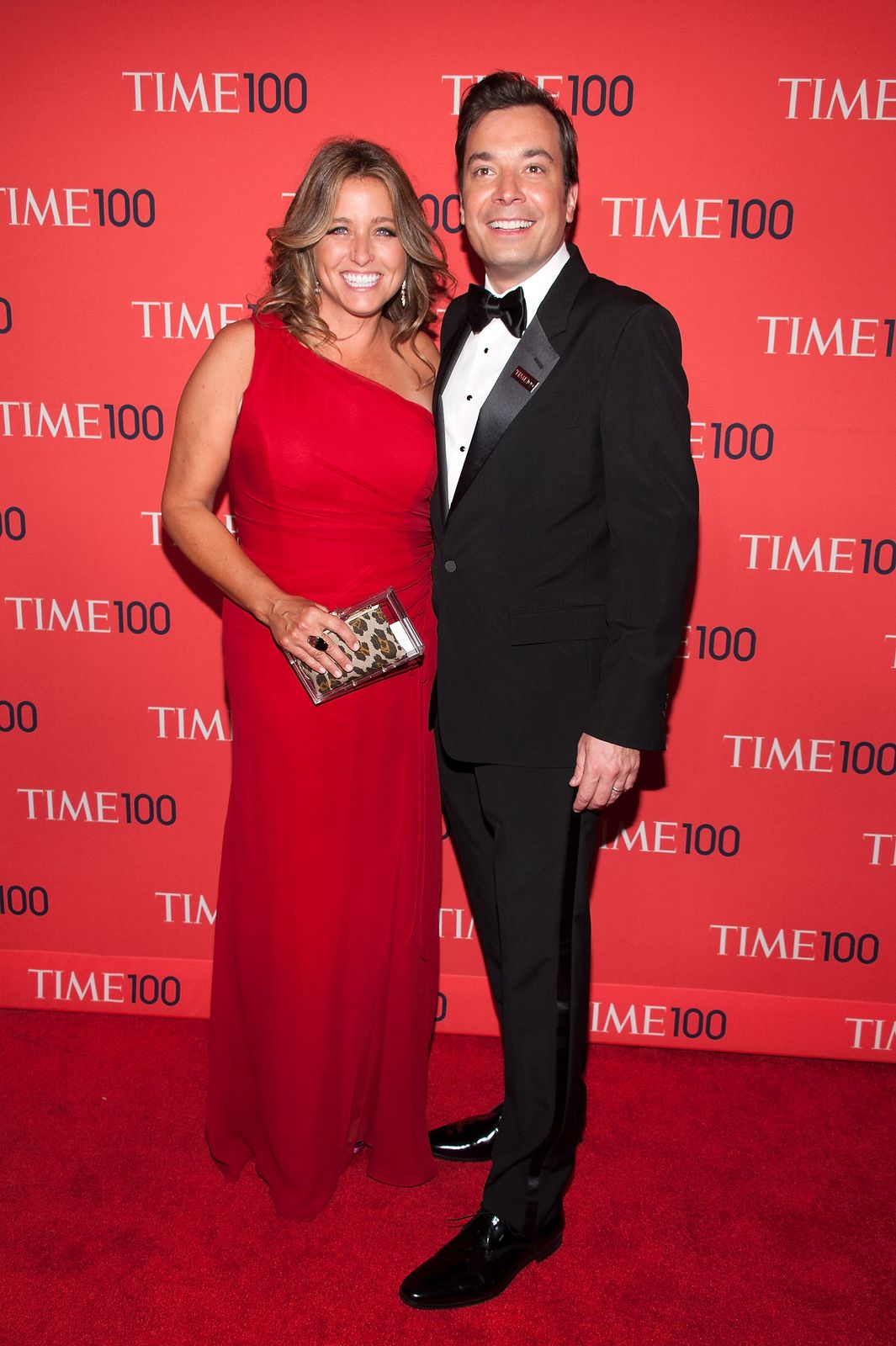 ---
13. BILL MAHER (Real time with Bill Maher) 
Famous for his satirical humor, Bill Maher has a long-running late-night show; it began airing in 2003. Before that, he starred in another late-night show called Politically Incorrect that aired on Comedy Central from 1993 to 2002. Bill is certainly a late-night show icon.
---
Despite being what you might call an eligible bachelor, Maher is not married and has no children. His current relationship status is unknown however, he is known to make an appearance with a few ladies every now and again. We'll just have to be on the lookout.
---
12. KELLY RIPA (Live! with Kelly and Ryan)
Kelly was introduced to us as Hayley Vaughn on the hit soap opera All My Children. Her career transitioned when she became one half of the morning talk show Live! The talk show has earned many award nominations and in 2019, Kelly won her second Emmy award for Outstanding Entertainment Talk Show Host.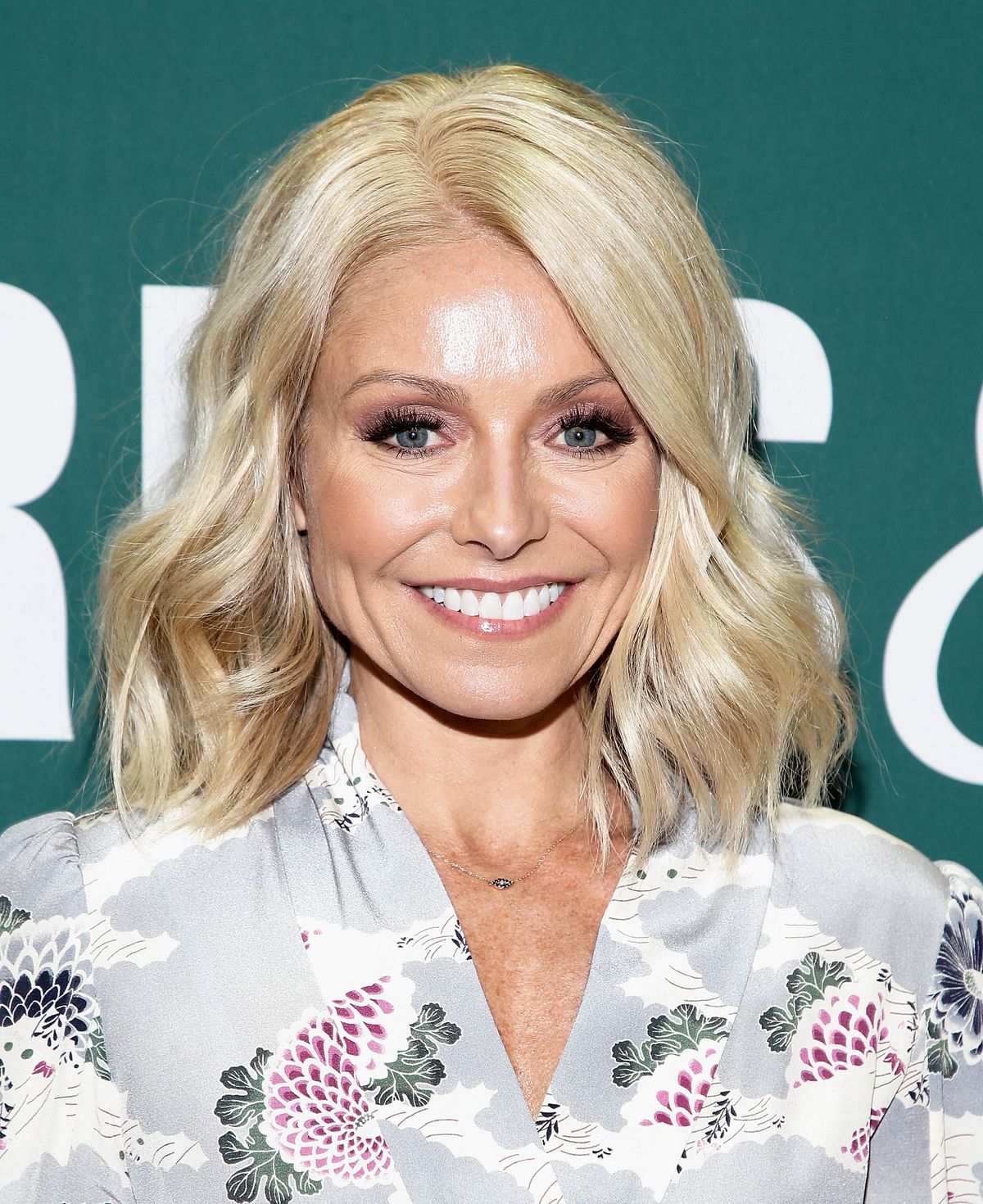 ---
Kelly has been married to actor Mark Consuelos 24 years and they are parents to 3 children named Michael, Lola, and Joaquin. On an episode of Live! with Kelly and Ryan, the talk show host revealed her secret sustaining a marriage:
"You're going to fight, you're going to have disagreements. Relationships, marriages are not sprints, it's a marathon," she said. "There's going to be like, mile 24, when you're like, 'I quit.' But you just got to push through. Just push through."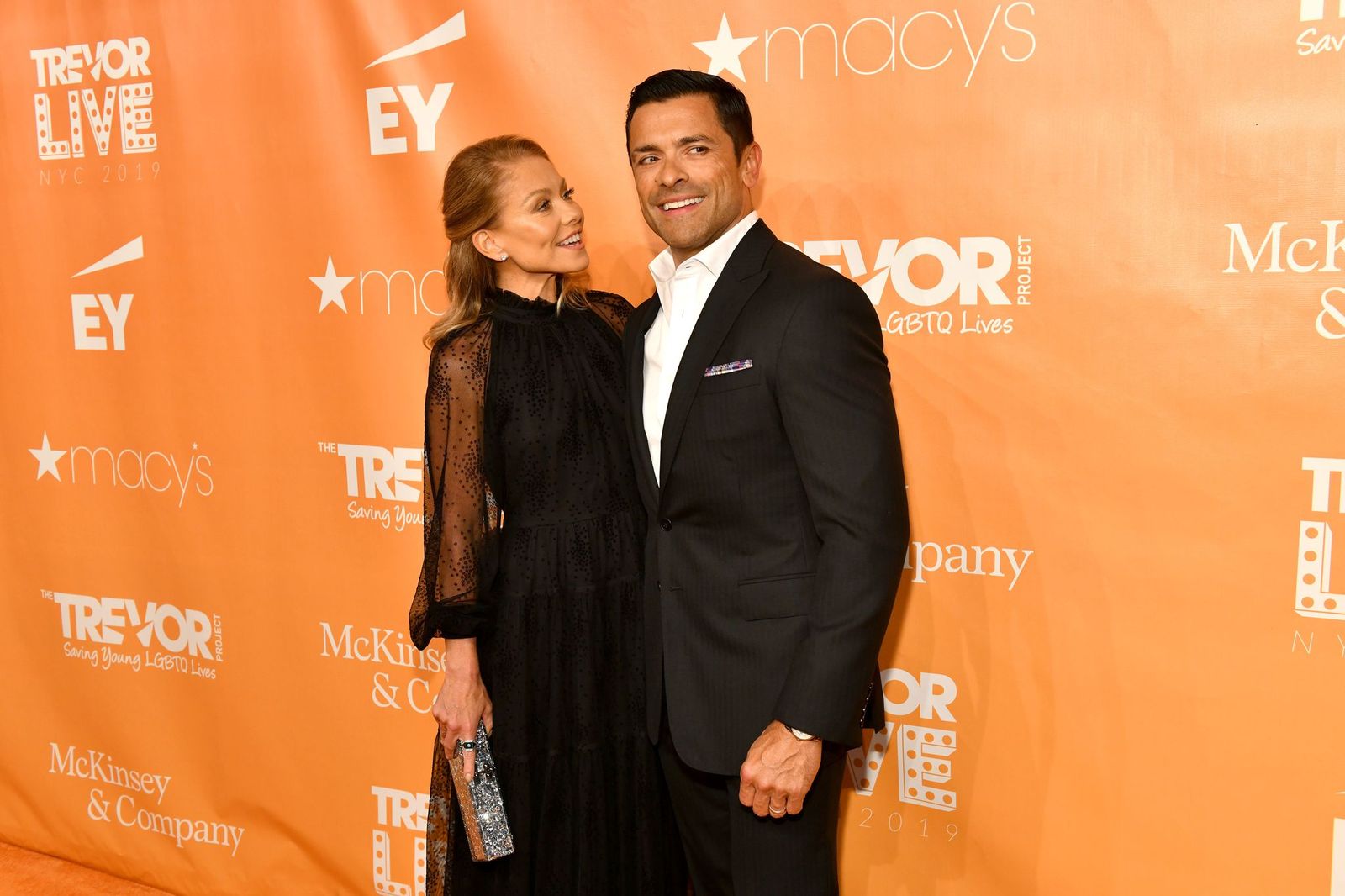 ---
11. RYAN SEACREST ( Live! with Kelly and Ryan)
Ryan has enjoyed a prosperous career in Hollywood as the radio talk show host of On Air with Ryan Seacrest, he's also the long-standing host of American Idol. In 2017, he took on the co-host gig on Live! with Kelly and Ryan. Throughout his career, he's been showered with Emmy Award nominations for his hosting performances.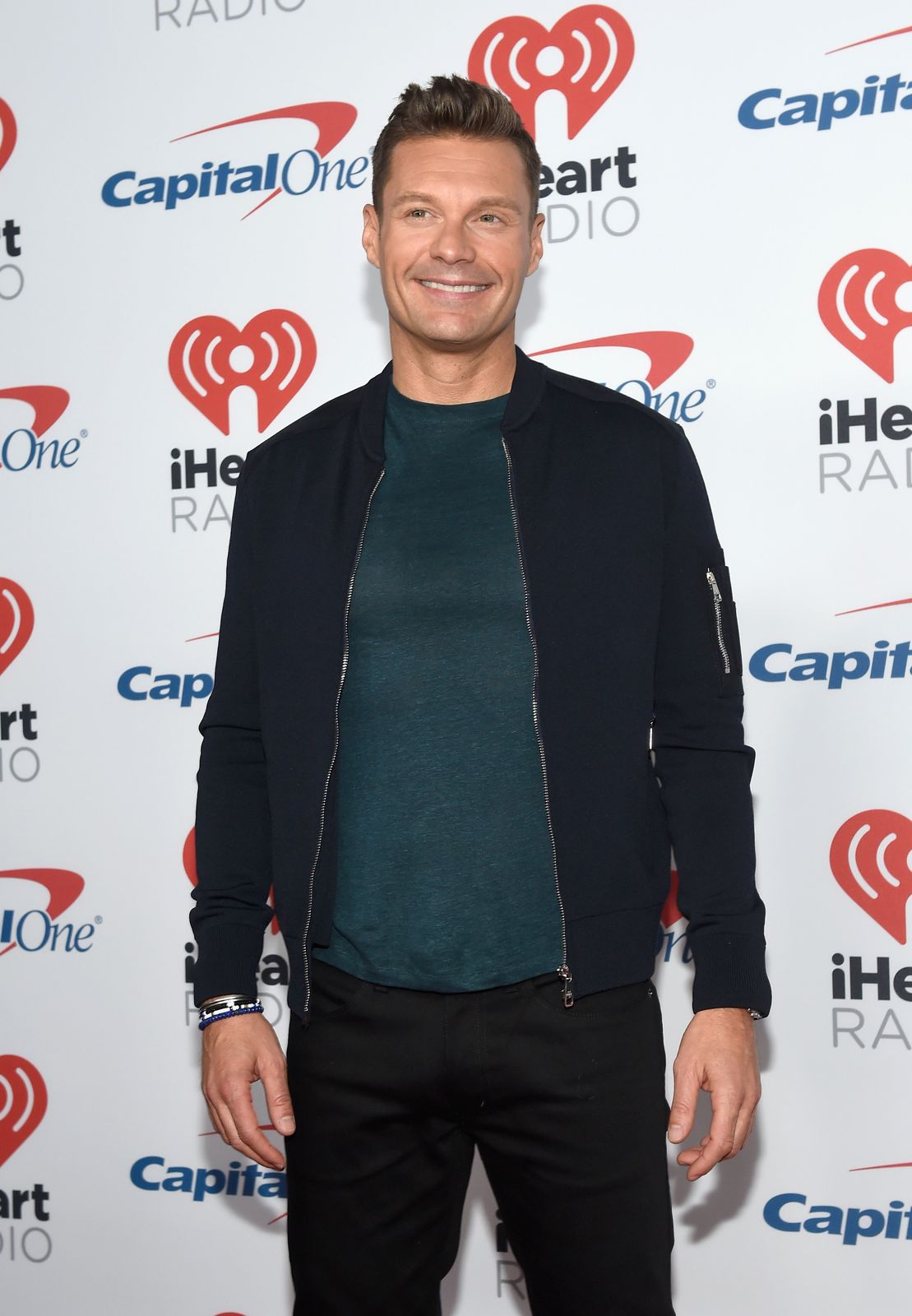 ---
Ryan has been in a relationship with Shayna Taylor for the last 3 years however, they have known each other for 8 years. In June, the couple released an official statement indicating that they have decided to part ways. Even though they are no longer together, they insist that they will remain friends.
---
It seems the TV personality has already moved on to the next one. Ryan and his close friends recently took a vacation trip to Cabo on a private jet. An E! source revealed that Ryan was cozied up with an unknown woman in his villa for the entire trip.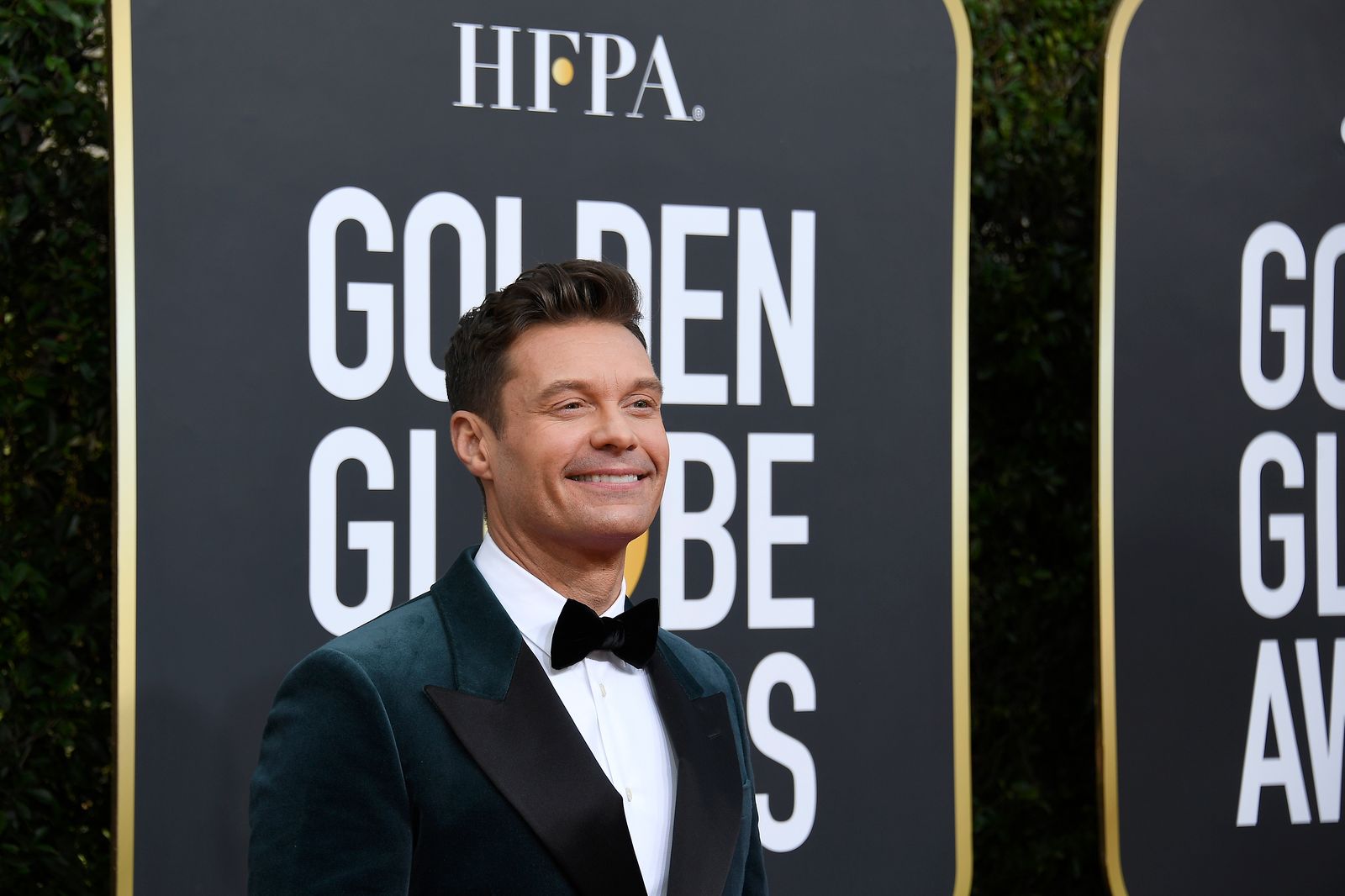 ---
10. SIMON COWELL (America's Got Talent)
Simon Cowell is the brain behind fan-favorite talent shows such as American Idol, The X Factor, Britain's Got Talent and America's Got Talent. He's also served on the panel of judges on all of the previously stated shows. Cowell can be thanked for various talent discovered worldwide from his shows' spinoffs.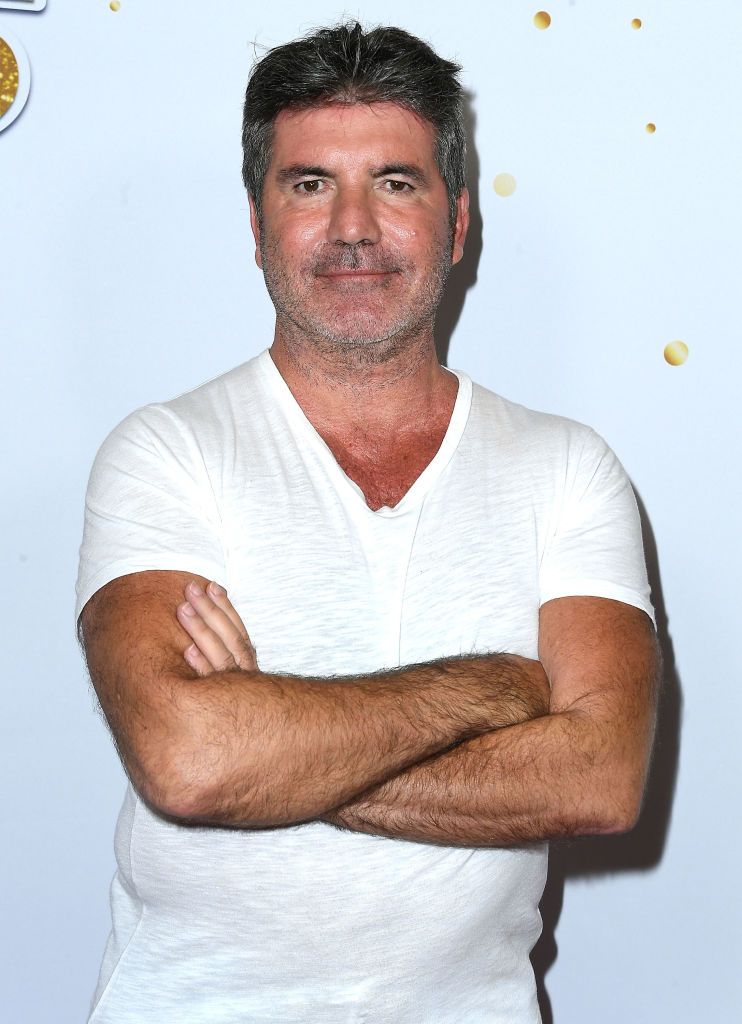 ---
Simon has been in a relationship with Lauren Silverman for 7 years. The two are parents to a son named Eric. Lauren also has two children from a previous relationship. The beginning of their relationship was quite controversial as Silverman was married to Andrew Silverman when they began dating.
Lauren fell pregnant with Eric during the marriage and this ultimately led to a divorce between her and Andrew. In the end, everything worked out as Simon and Lauren have found happiness together. She told Hello! Magazine:
"I think Simon has changed me. He makes me laugh all the time. I can't get angry with him because when I'm trying to be cross he just makes me laugh. I feel I learn so much from him, which is incredibly inspiring. He's very talented."
---
9. GRAHAM NORTON (The Graham Norton Show)
Graham is an all-round entertainer; known for radio presenting, acting, he's an author and social commentator. He's also most popular for hosting his television show The Graham Norton Show. He's highly acclaimed with multiple BAFTA awards under his belt. He is one of Britain's most beloved TV personalities.
Thrilled to be part of @BBCCin alongside @AdeAdepitan tonight @BBCOne Please donate! #CiN https://t.co/WsOrB5Fwgj pic.twitter.com/ulNsM9gbIP

— graham norton (@grahnort) November 18, 2016
---
The TV show host is said to be single however, in 2018 he was rumored to be involved with a member of the show's crew. It's unclear whether this relationship has continued beyond the year 2018 as Graham is very private about his relationship life. 
---
8. JIMMY KIMMEL (Jimmy Kimmel Live!)
Jimmy is well known for being the host and executive producer on his own late-night show Jimmy Kimmel Live!; on-air since 2003. To top it all off, he's presented the Primetime Emmy's and the Academy Awards twice. Before his rise to stardom, he had a career in radio broadcasting which led him to work behind the scenes on television.
---
The TV host is married to his second wife, screenwriter Molly McNearney for 7 years. The couple met on the set of the Jimmy Kimmel show and now have two young kids together. They welcomed their first child Jane in 2014 and their second-born son William in 2017. 
---
7. JOHN OLIVER ( Last Week Tonight with John Oliver)
John is an English-American writer and political commentator who came to recognition through his writing contributions and hosting on The Daily Show. His own critically acclaimed TV show and has won 8 Emmy awards since it began airing in 2014.
---
John is married to his lovely wife Kate Norley. In 2008, the two met at a veteran campaign and immediately hit it off. After two years of dating, the couple got engaged in 2010 and married in 2011. They are parents to two young sons. 
---
6. WENDY WILLIAMS (The Wendy Williams Show)
Wendy Williams has solidified herself as the Queen of Hot Topics. She started her career as a radio personality and worked her way up the ranks to become a daytime talk powerhouse. The Wendy Williams show has been running for 12 years and has received 12 Daytime Emmy nods.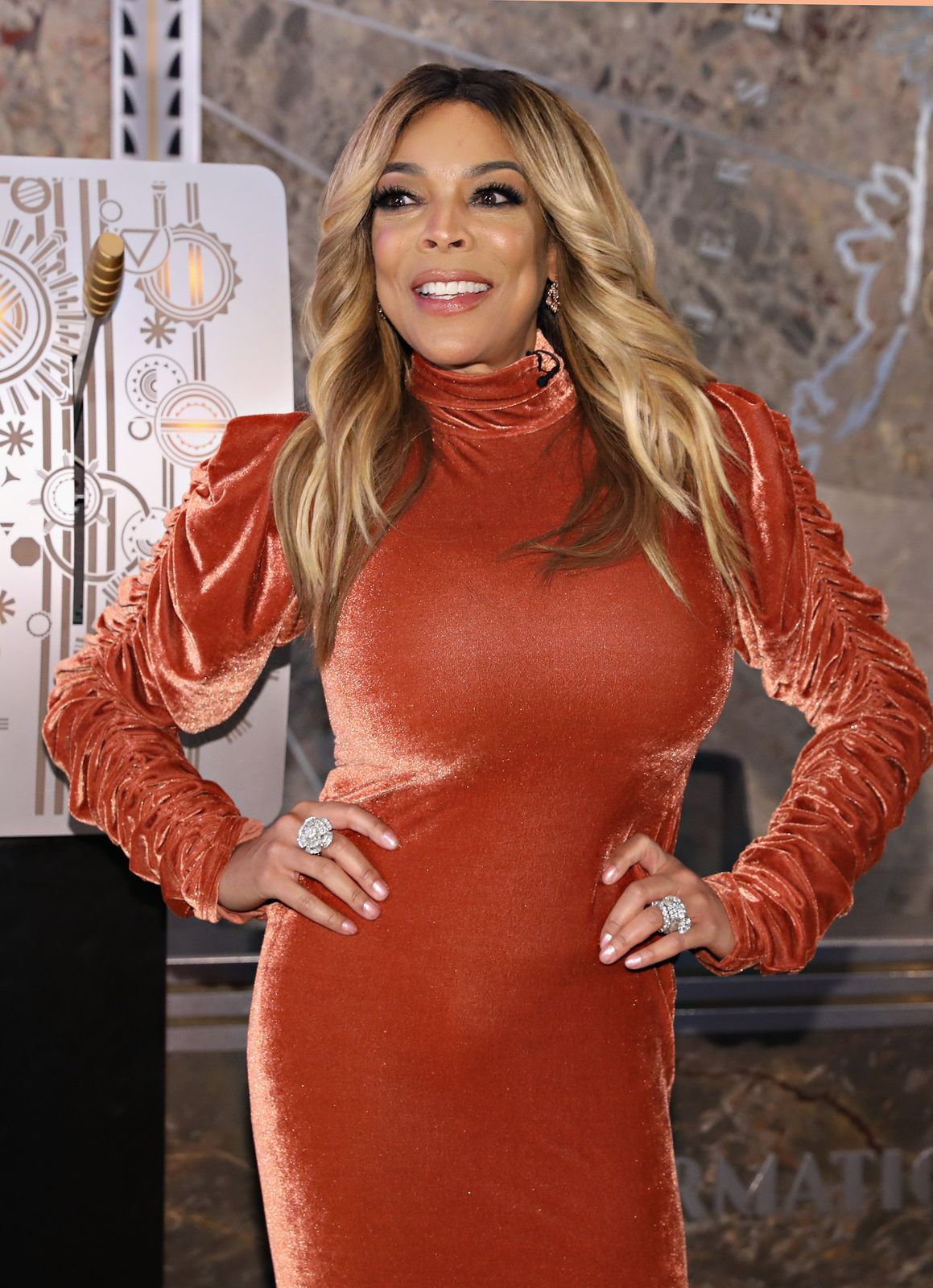 ---
In the last couple of years, Wendy's private life has taken the spotlight. Her marriage to her husband Kevin Hunter fell apart after it was revealed that he conceived a child outside of their marriage. In 2019, Williams filed for divorce citing 'irreconcilable differences'.
The exes only had one child, a 19-year-old son Kevin Hunter Jr. Wendy has also been struggling with some health issues, she recently went on a hiatus from the show to get her health back in order. A source close to Wendy told People that she's been "dealing with symptoms from Graves' disease."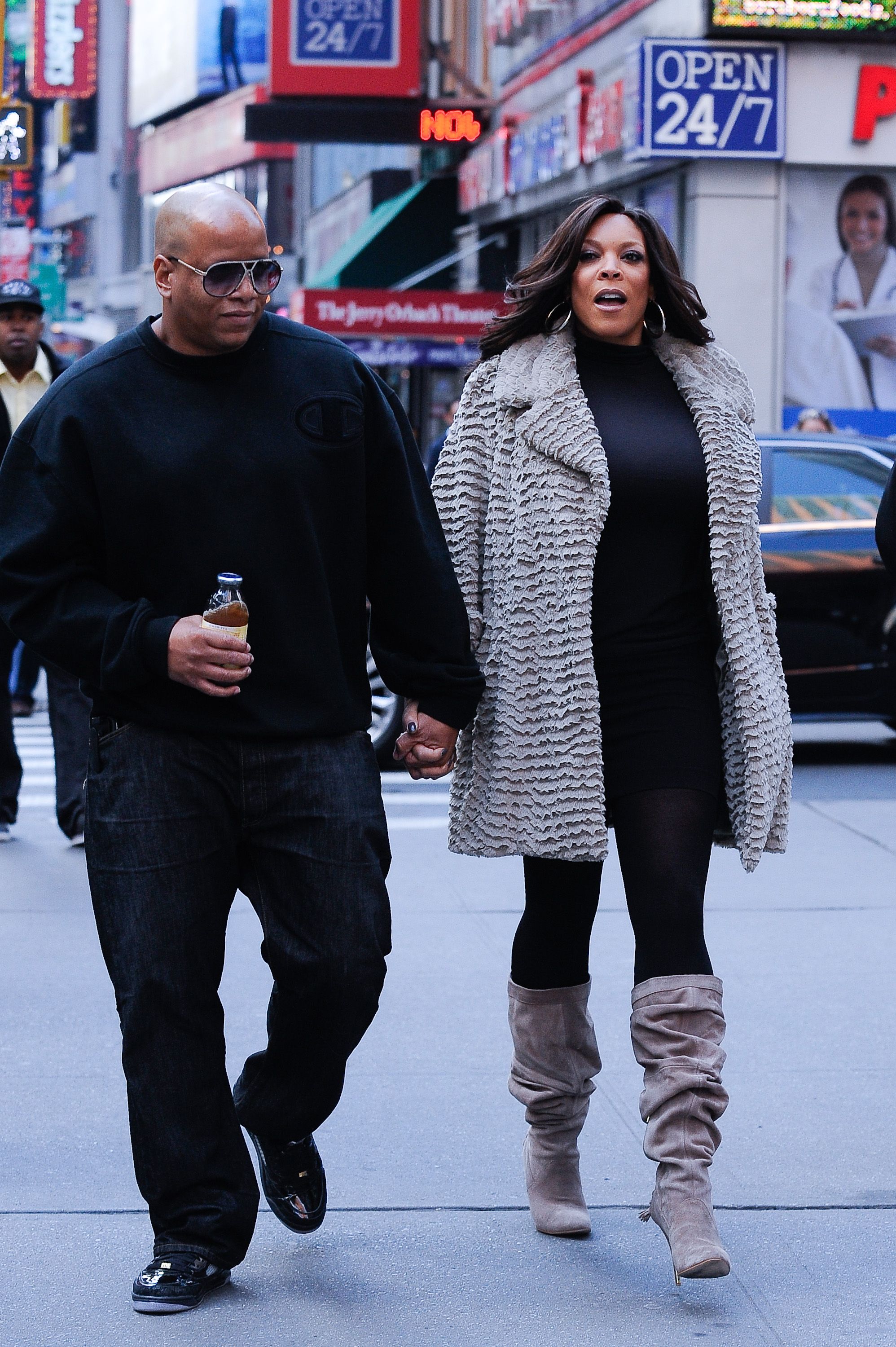 ---
5. JAY LENO ( The Tonight Show With Jay Leno)
Jay Leno has built a fascinating entertainment career over the years. He started off as a stand-up comedy before cementing his icon status as a talk show host. In 2014, Leno was officially added to the Television Hall of Fame, the same year here departed from The Tonight Show.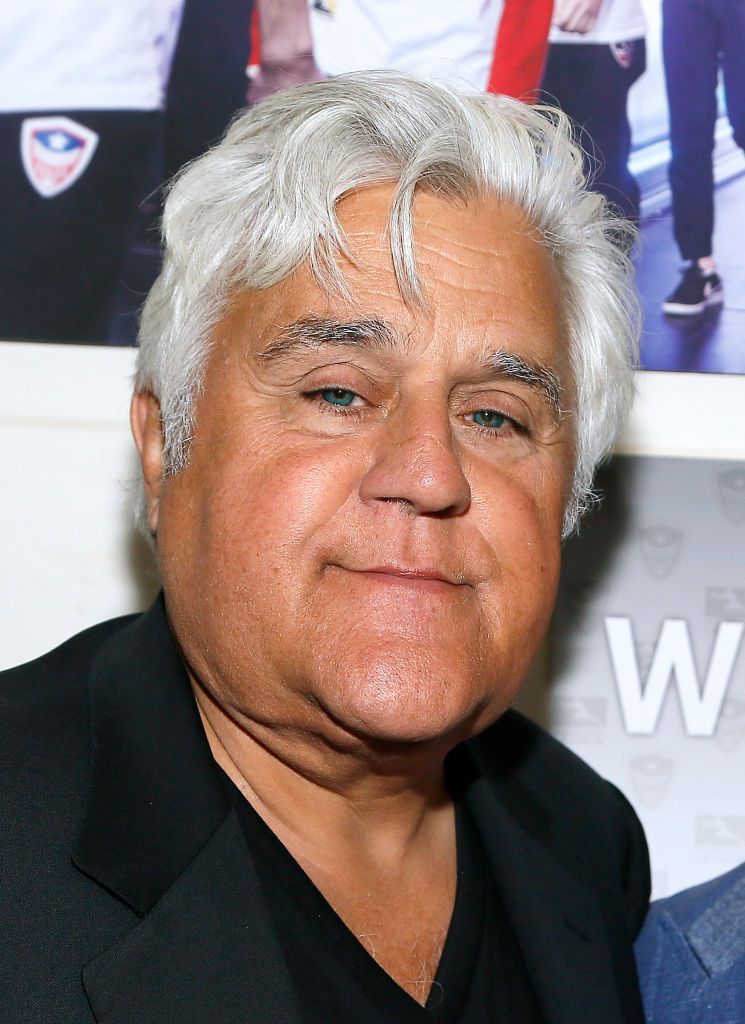 ---
Leno has been happily married to his wife Mavis Nicholson for 40 years. The couple met in a comedy shop back in 1976. Throughout their 40 year marriage, the pair decided not to have any children and are completely happy. In an interview with Today, Jay Leno shared his secret to maintaining a good marriage:
"Here's the secret: You marry your conscience… You marry the person you wish you could be. That's what I did."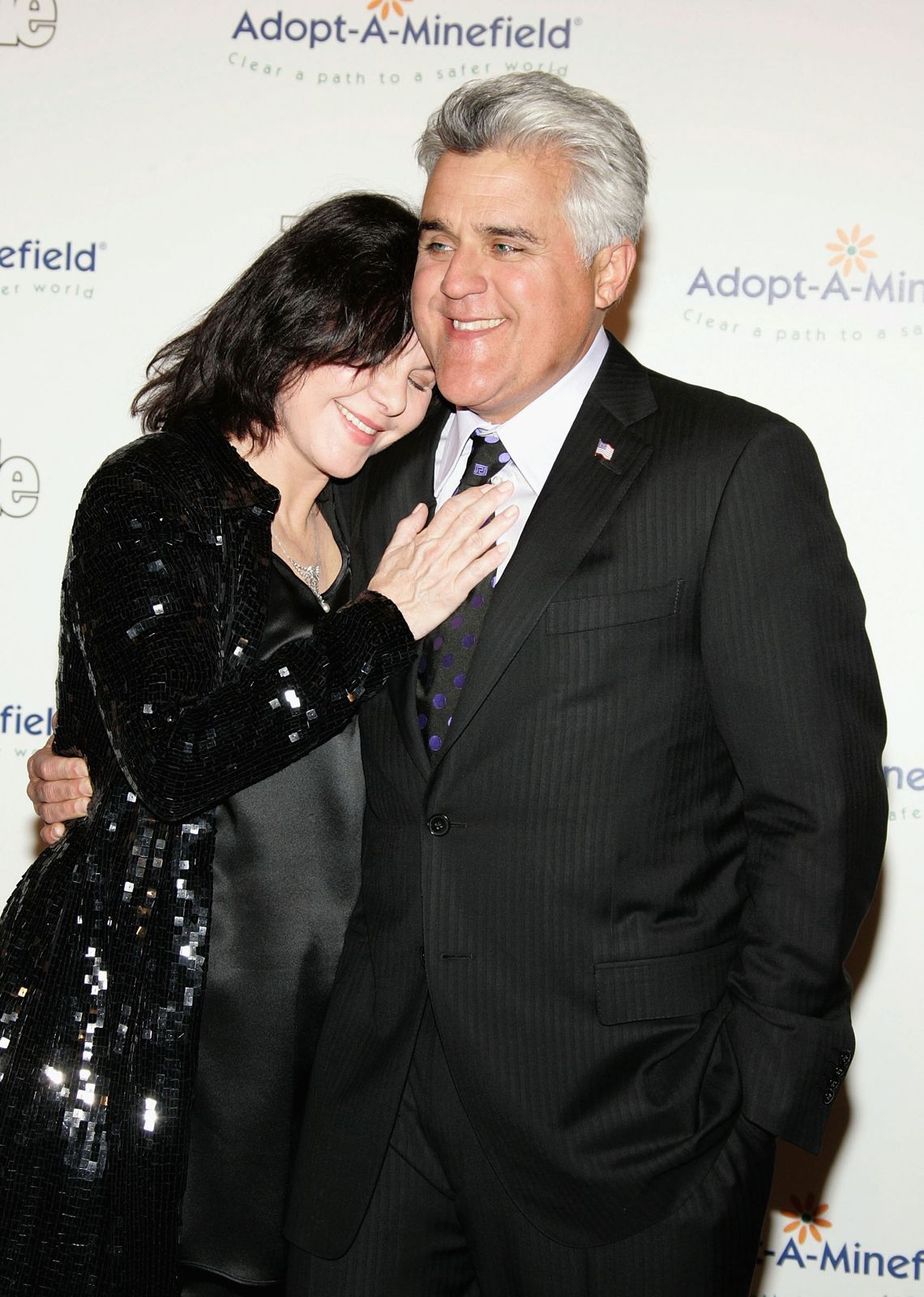 ---
4. OPRAH WINFREY (The Oprah Winfrey Show)
Also known as the 'Queen of All Media', Oprah is a media mogul, who dominated talk TV with her powerful daytime talkshow. She began her career as a TV anchor before landing her own show in 1986. In 2011, The Oprah Winfrey Show came to an end and the TV icon established the Oprah Winfrey Network.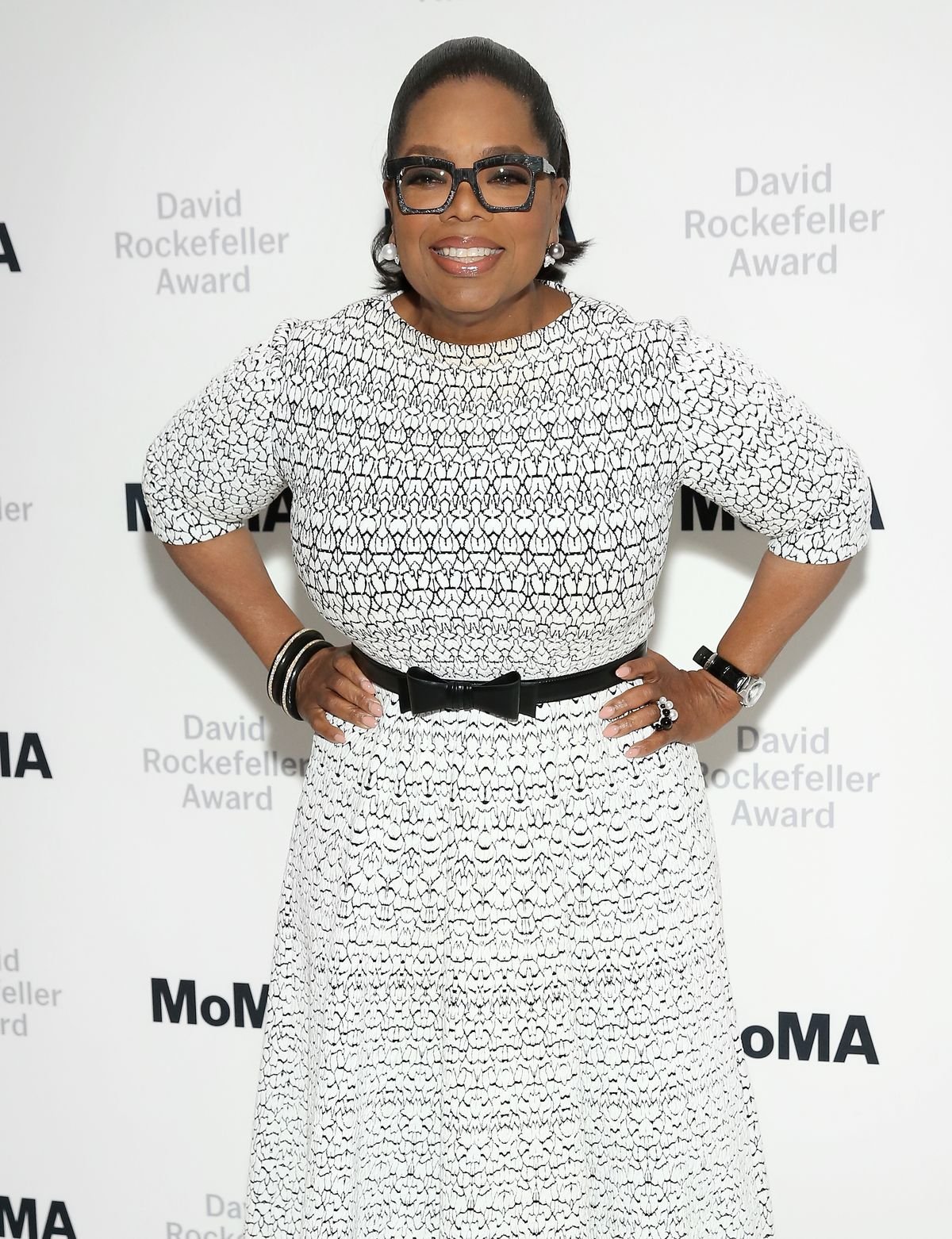 ---
Oprah has never been married, however, the media mogul has been in a long-term relationship with Stedman Graham for 34 years. In 1992, the couple became engaged but opted not to get married. Oprah has also revealed the reason why she never married Stedman, she simply didn't want to be married and it suits them just fine.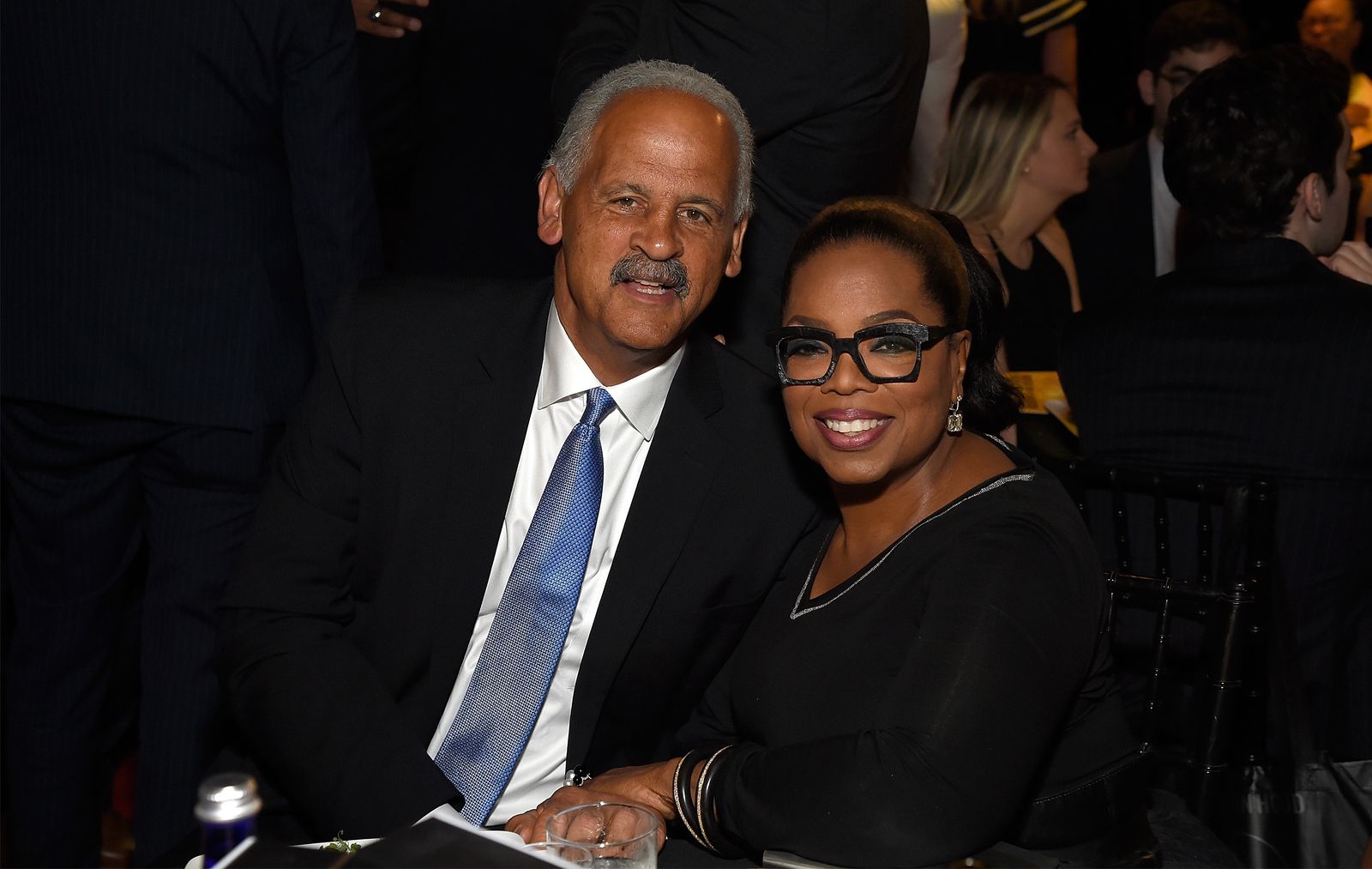 ---
3. CONAN O'BRIEN (Late Night with Conan O'Brien)
Conan is a widely known comedian and writer. He wrote for The Simpsons and Saturday Night Live before he became a television host. O'Brien's resume includes hosting The Tonight Show as well as Late Night. For the last 10 years, he has been the frontman of the Conan talk show.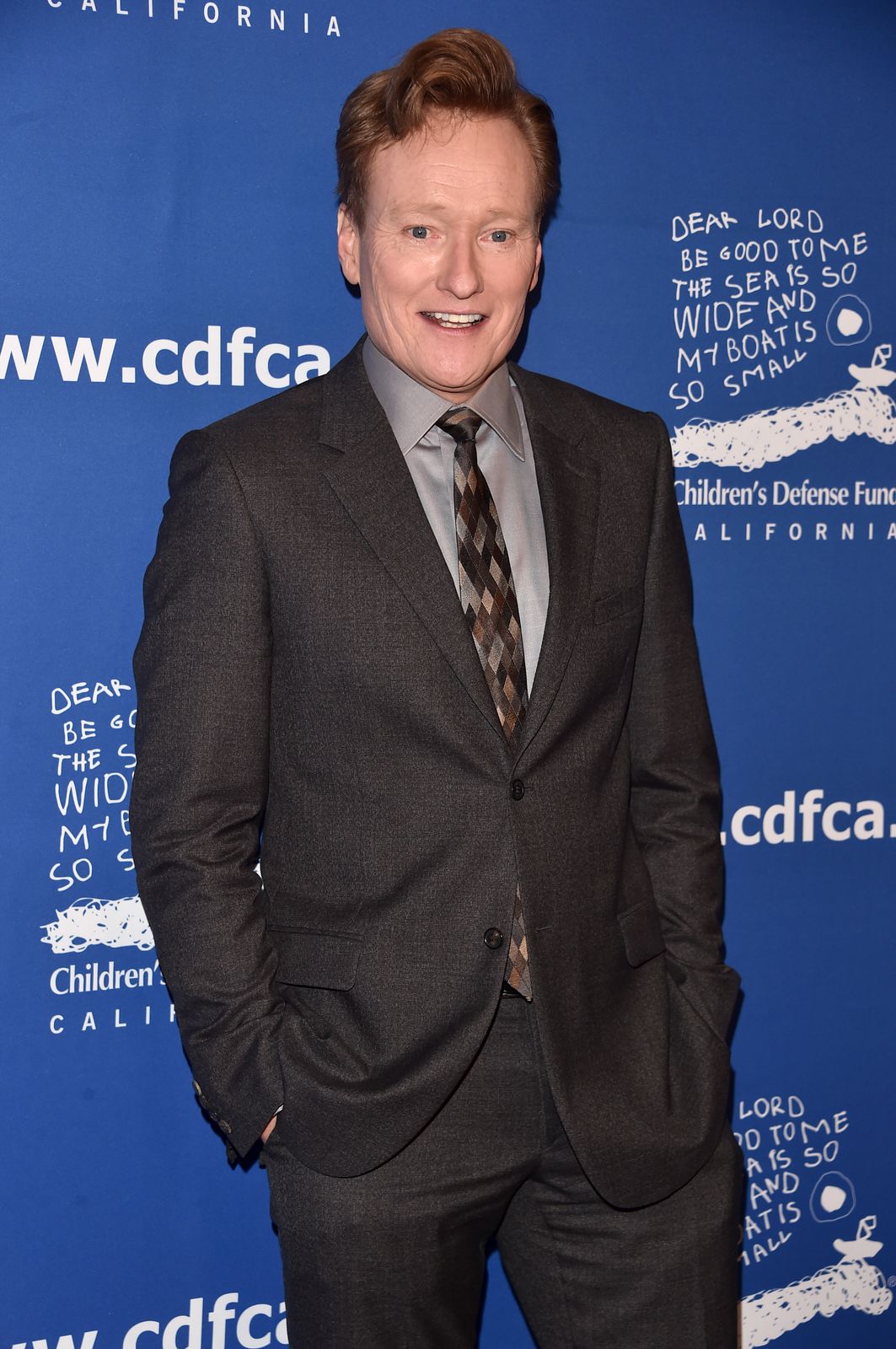 ---
O'Brien and his wife Elizabeth Ann Powel have been married for 18 years. The couple met in 2000 on the set of the Late Night Show with Conan O'Brien. They also have two children together, Beckett O'Brien and Neve O'Brien. The O'Brien family lives a quiet and private life away from the spotlight.
---
2. JAMES CORDEN (The Late Late Show with James Corden)
James became famous as the co-writer of the hit BBC sitcom Gavin and Stacey which he also starred in. In 2015, Corden took over from Craig Ferguson as the host of The Late Late Show. Corden has gained more popularity through the Carpool Karaoke sketches that feature celebrities and famous musicians.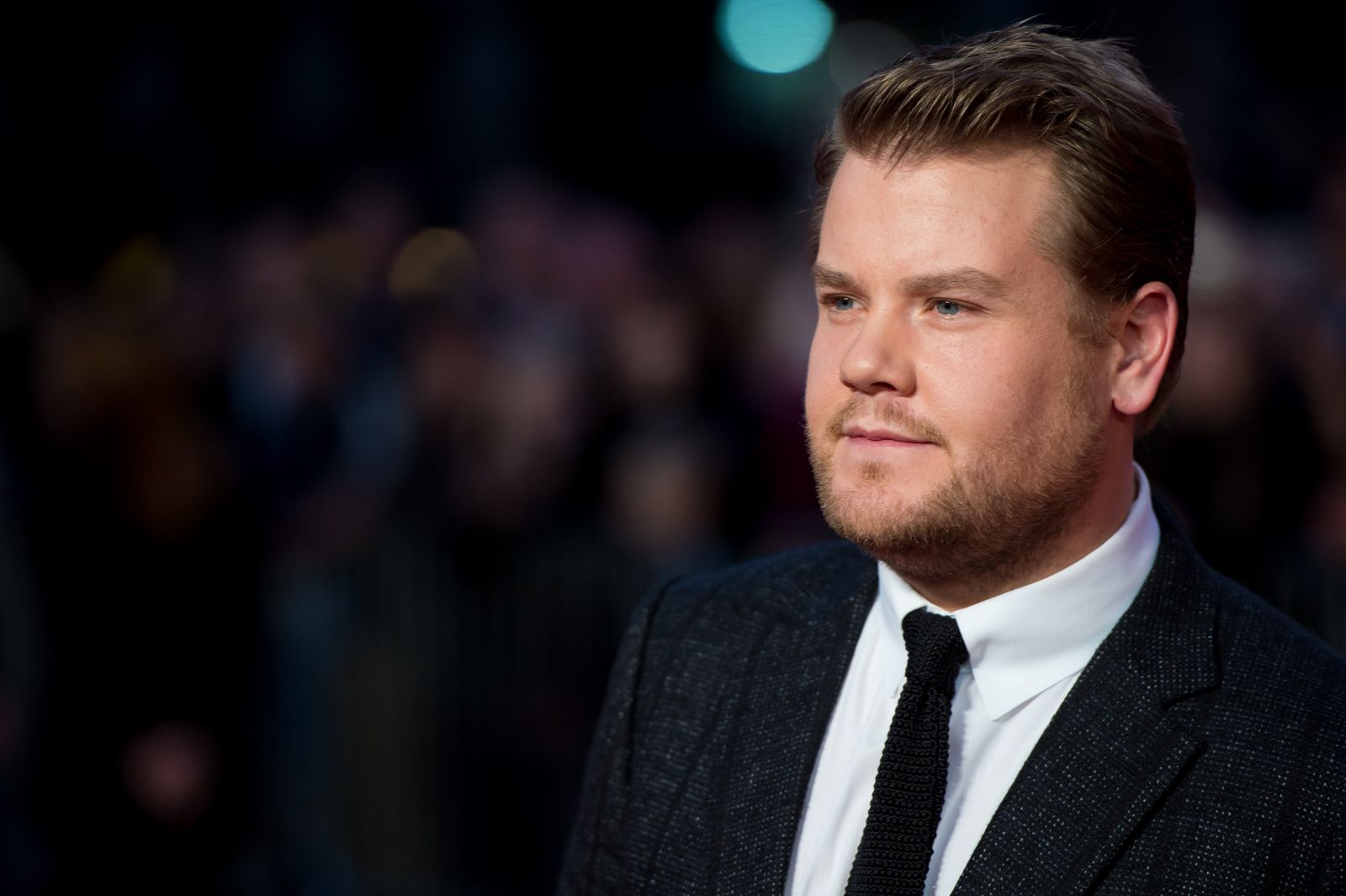 ---
The talk show host has been married to his wife Julia Carey for 8 years. The pair have two kids together named Max and Carey. James and Julia met at a Save the Children event after Corden had just been through a bad breakup. The actor Dominic Cooper introduced them, they immediately got along well and the rest is history.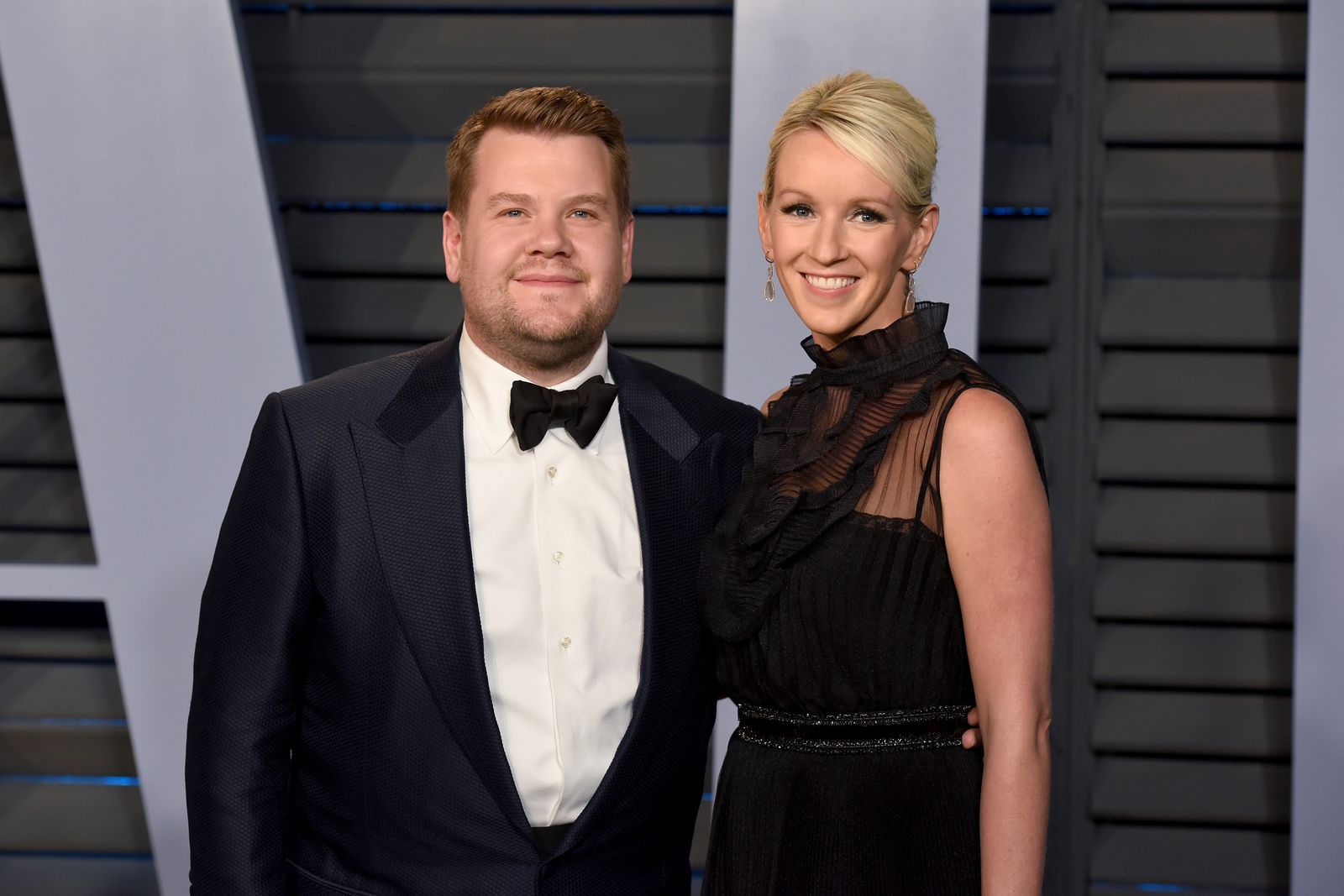 ---
1. ELLEN DEGENERES (The Ellen DeGeneres Show)
Ellen began her career as a stand-up comedian in the 1980s. She then starred in two self-titled TV sitcoms Ellen and The Ellen Show. In 1997, she came out as lesbian which resulted in a hiatus from her entertainment career. In 2003, she became the host of the beloved Ellen DeGeneres Show.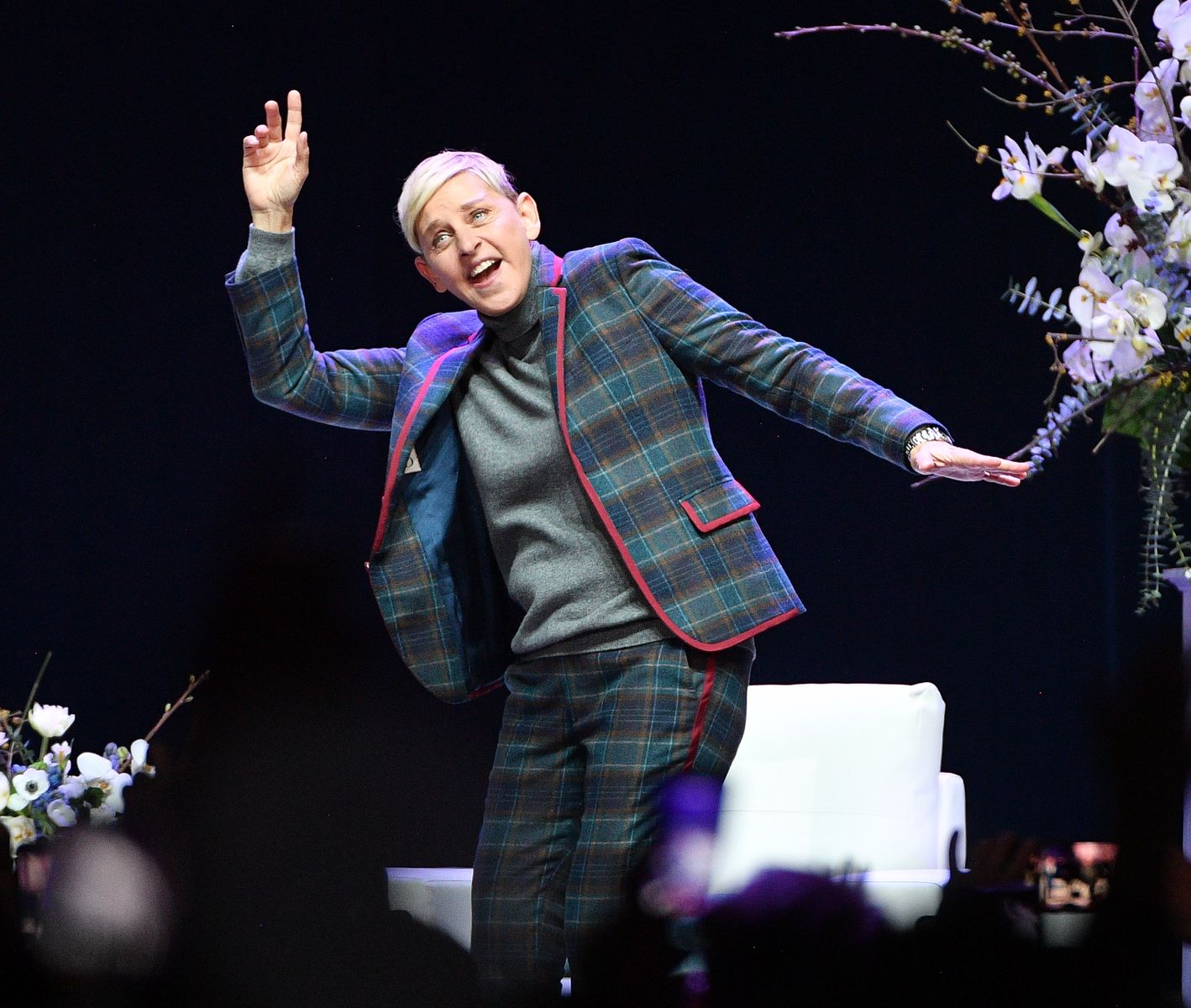 ---
Ellen DeGeneres and Portia de Rossi have been married for 12 years and are one of the most popular Hollywood couples. The couple met in 2000 and Portia felt a deep connection with Ellen, however, she couldn't express her feelings to her because she had not been public about her sexuality as yet. 
Fast forward to 2005, Portia came out as gay and the couple began dating. They finally tied the knot in 2008 and have been going strong ever since. The pair do not have any children but love having animals around them.
"We talked about having kids for a minute, about four years into the relationship, but we just decided we like our conversations not being interrupted and our furniture without sticky grape juice on it," Ellen joked.