Celebrities Who Have Other Famous Relatives
You know all these famous people, but you probably have no idea that they're related. Prepare to learn all the most exciting facts about celebrities related to each other! How is Kate Middleton connected to Hollywood? Why did Dakota Johnson say that Antonio Banderas is her bonus dad? And why was Arnold Schwarzenegger intimidated by his famous son-in-law? Find out!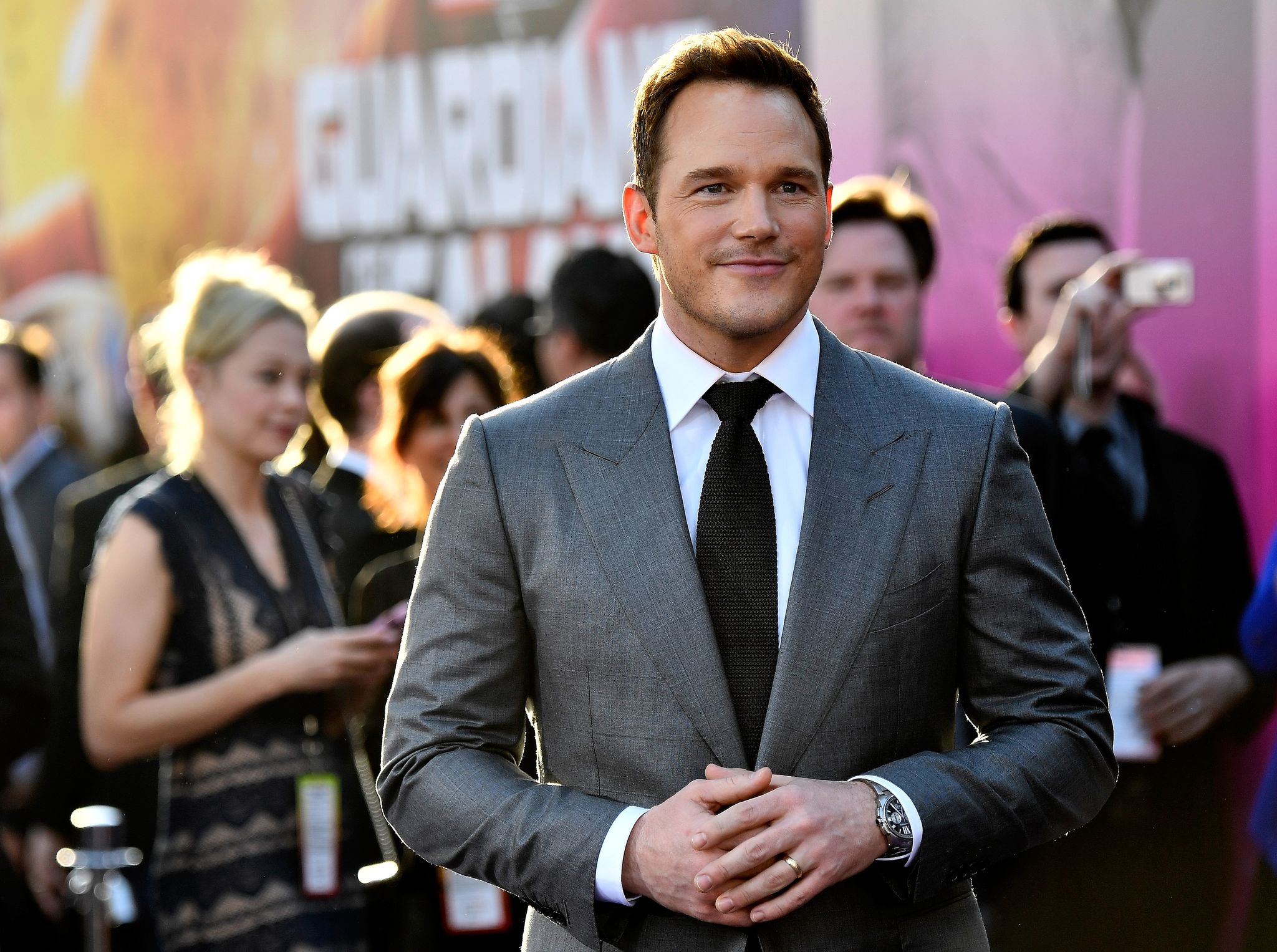 ---
KATE MIDDLETON AND DAKOTA & ELLE FANNING 
The Fanning sisters have been famous since they were very young. It's incredible how talented Dakota and Elle are, and their refined style is totally on point! I'm not sure where the acting talent comes from, but I can say that Dakota and Elle are just as classy as a royal family member, Kate Middleton, who turns out to be… their cousin!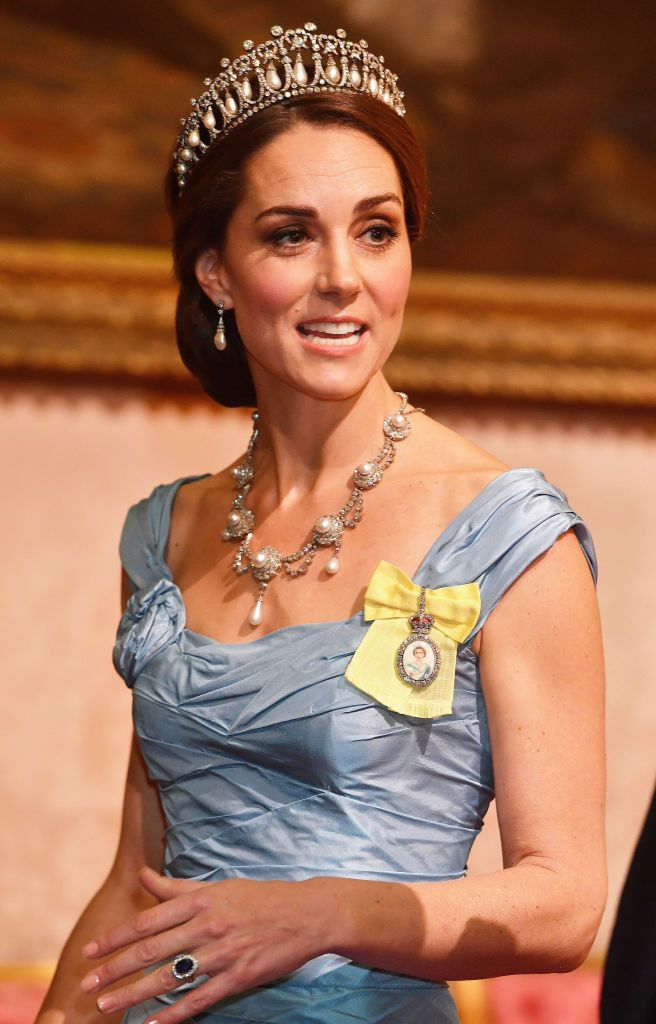 ---
Well, a very distant cousin, we must add, but still… A family historian from Ancestry dot com found out that the Duchess of Cambridge and the Fanning sisters are the descendants of King Edward III, who ruled England in the fourteenth century. Both of their mothers are the King's granddaughters. When Elle learned about the historian's findings, she called them "crazy" and added:
"I've always wanted to do the Ancestry.com thing because I think it would be really cool. But someone did it for me, which I think is great."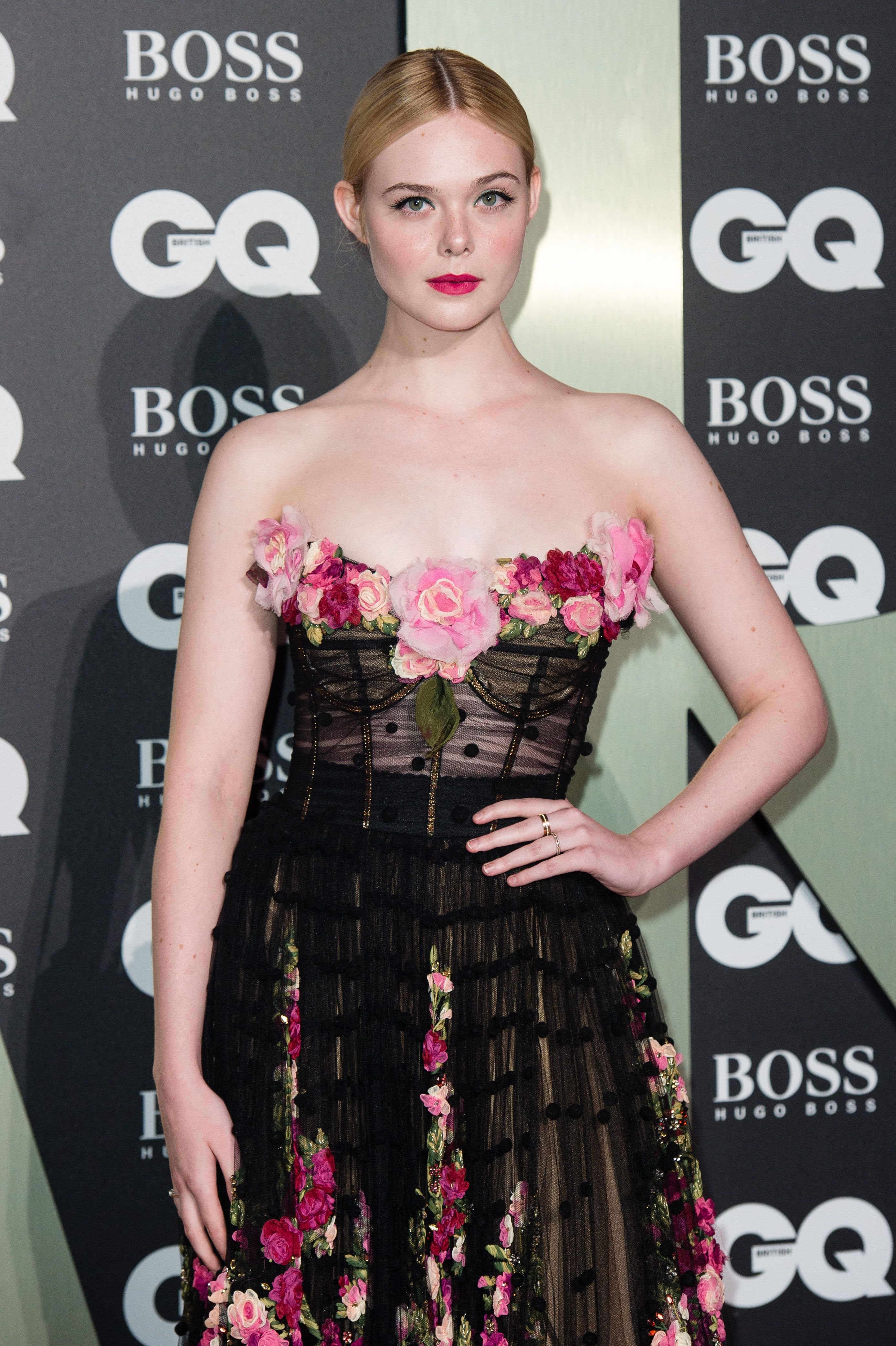 ---
Of course, isn't it great to learn that you're a real-life princess and part of the British royal family, albeit very distantly? And, given that Dakota played the Empress of Russia Catherine II in The Great and Elle played Princess Aurora in Maleficent, it's fun to discover that they're both of royal lineage in real life!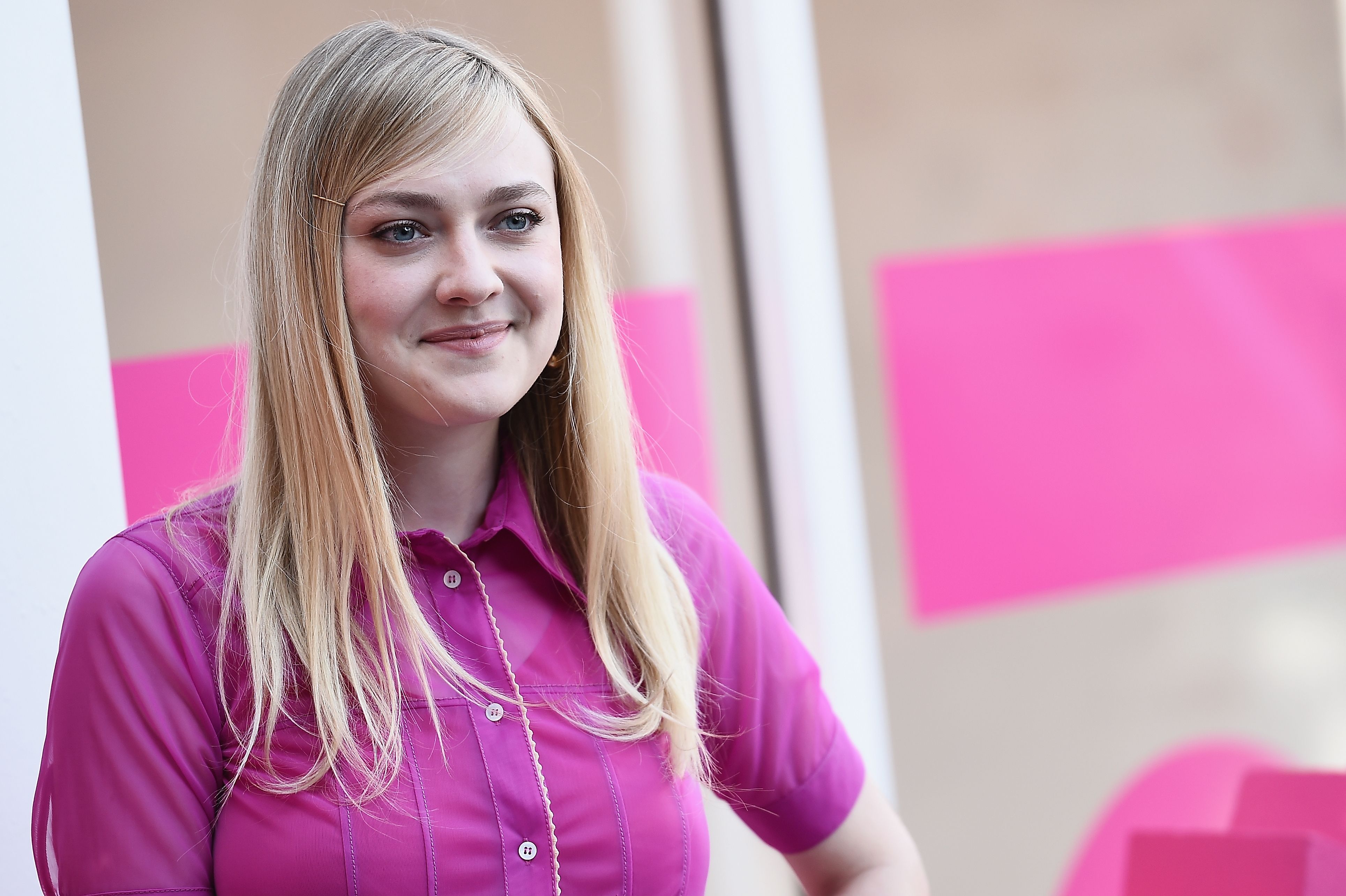 ---
JASON MOMOA AND ZOE KRAVITZ 
Here's another Game of Thrones star who has famous relatives! Momoa is married to Lisa Bonet, the ex-wife of super-famous singer Lenny Kravitz and mom of actress Zoe Kravitz. So that makes Jason, Zoe's stepfather! The Aquaman actor and Lisa Bonet have been together for fifteen years, and they have two kids together.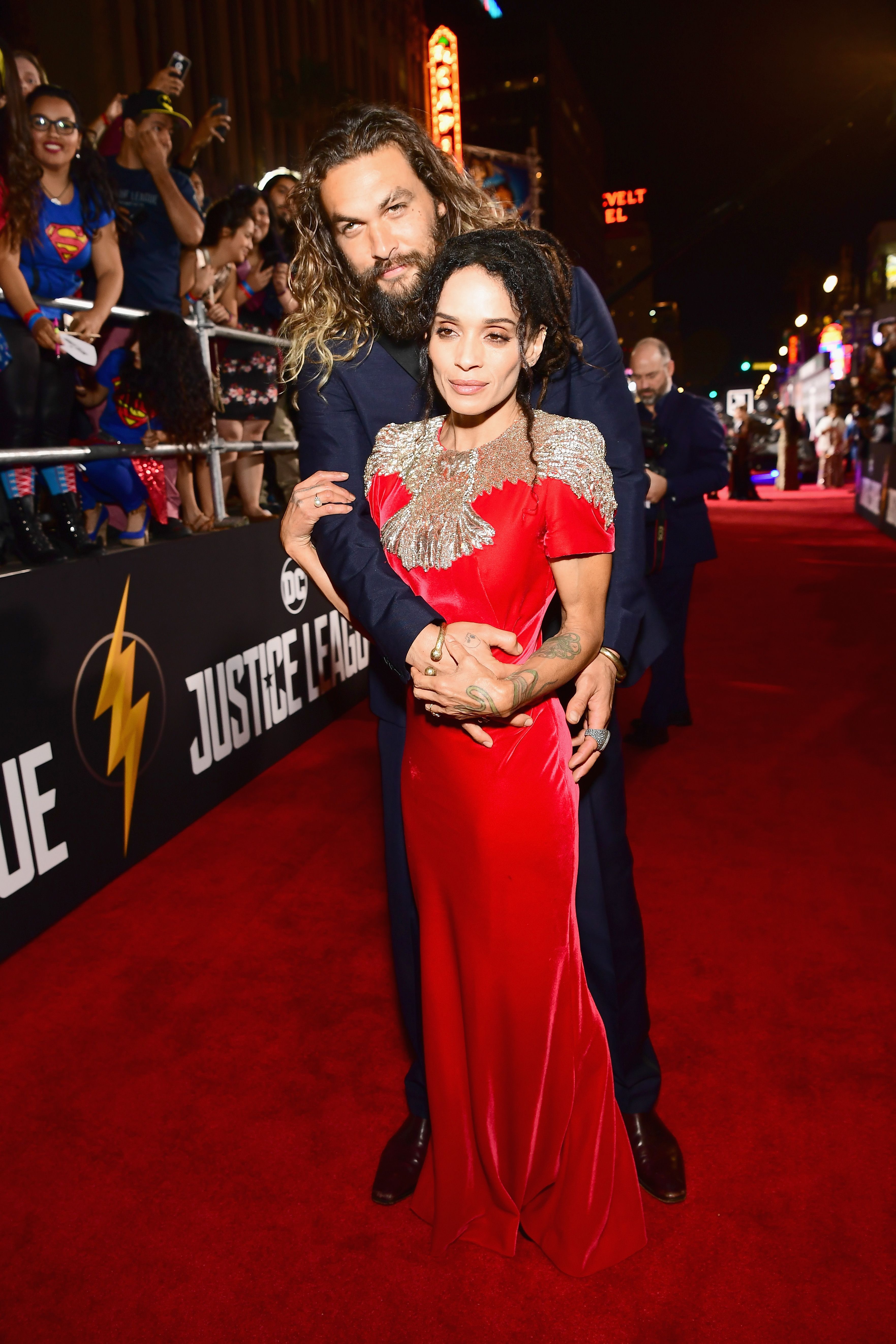 ---
Zoe Kravitz and Momoa are very close. When Zoe landed the role of Catwoman, Jason couldn't stop expressing how proud he was of her and how talented he thinks she is. It seems that this family couldn't be any more perfect! But wait till you learn one more thing about them…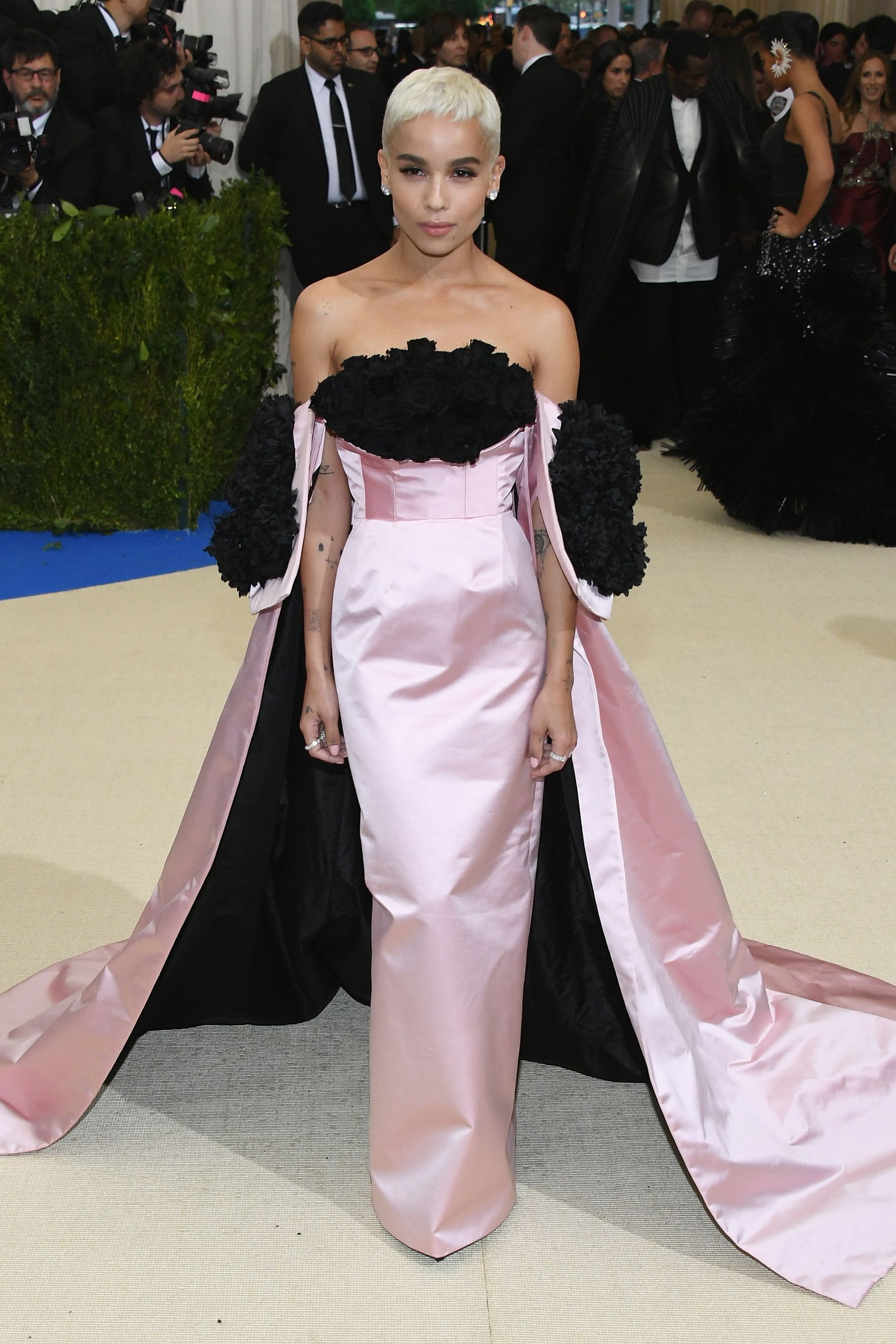 ---
Zoe's rock-star dad, Lenny Kravitz, also has a solid relationship with both his ex-wife and her new husband. Lenny says that he and Lisa are "best-friends" and in an interview with Oprah, he described their family reunions:
"When we're all together now, her man, her kids, Zoë, me, we're all together and we're one big happy family. It's beautiful and it just shows you what can be done."
And, to seal the deal, Kravitz and Momoa also have matching bone skull rings that prove that they're just like brothers. Family goals!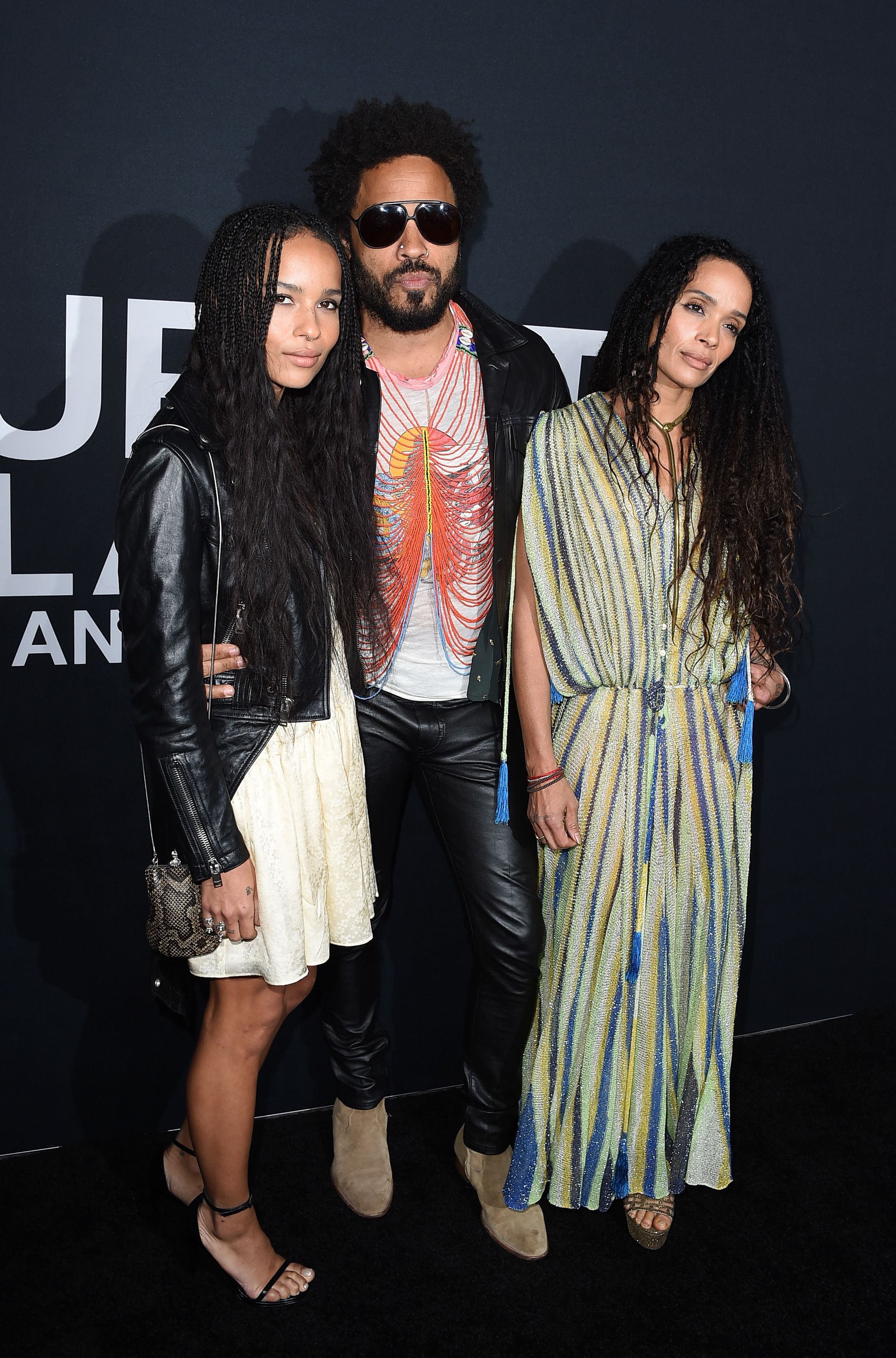 ---
MAYA HAWKE, UMA THURMAN, AND ETHAN HAWKE 
If you're a Stranger Things fan, you remember the new character who joined the gang in season three - Robin, Steve's co-worker in Scoops Ahoy, played by Maya Hawke. When you were watching her scenes, did her face seem familiar to you? It probably did because she looks so much like her mother, Uma Thurman.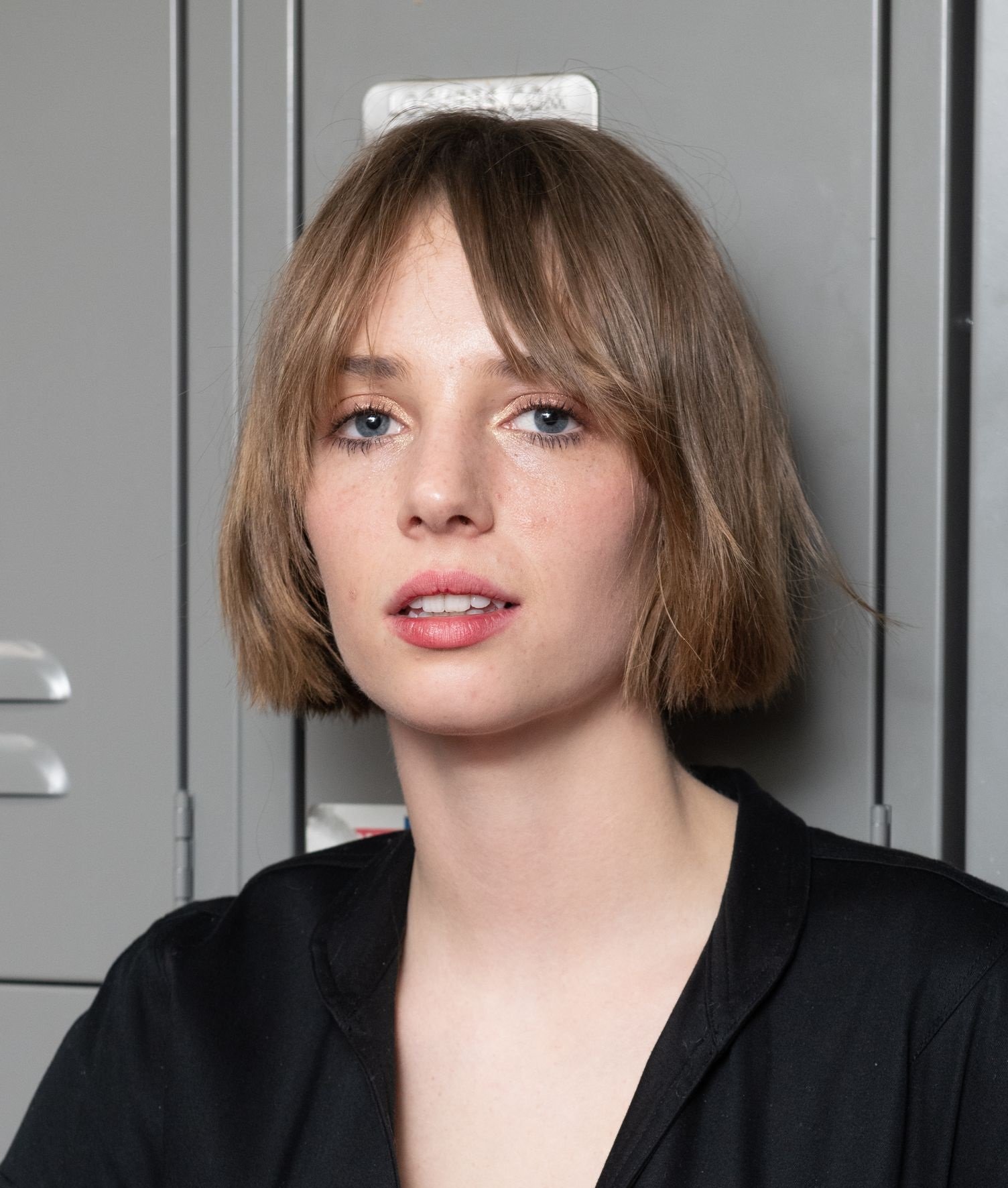 ---
Yeah, you heard that right – the Stranger Things actress is the daughter of Uma Thurman and her ex-husband, actor Ethan Hawke. Uma and Ethan met on the set of Gattaca in 1997. They fell in love, got married, and had two children together.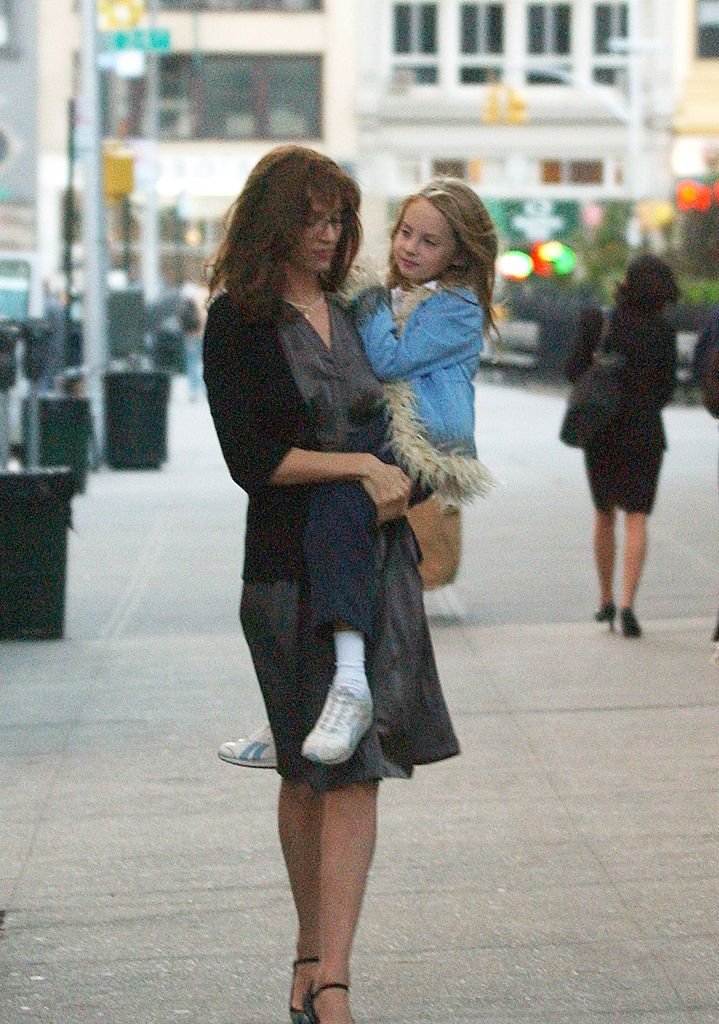 ---
When Maya was five, Ethan and Uma got divorced, and both subsequently remarried. Interestingly, Thurman never wanted her daughter to pursue an acting career.
"Because this industry is so much tougher on women, my mom had reservations about me not becoming an actor, but becoming a public figure," Maya shared with Nylon.
But now Uma's obviously proud of her daughter, and she knows that Maya is strong enough to overcome the challenges of Hollywood. And Ethan, in his turn, is immensely impressed by his little girl, and he says that her success is one of the greatest honors of his life.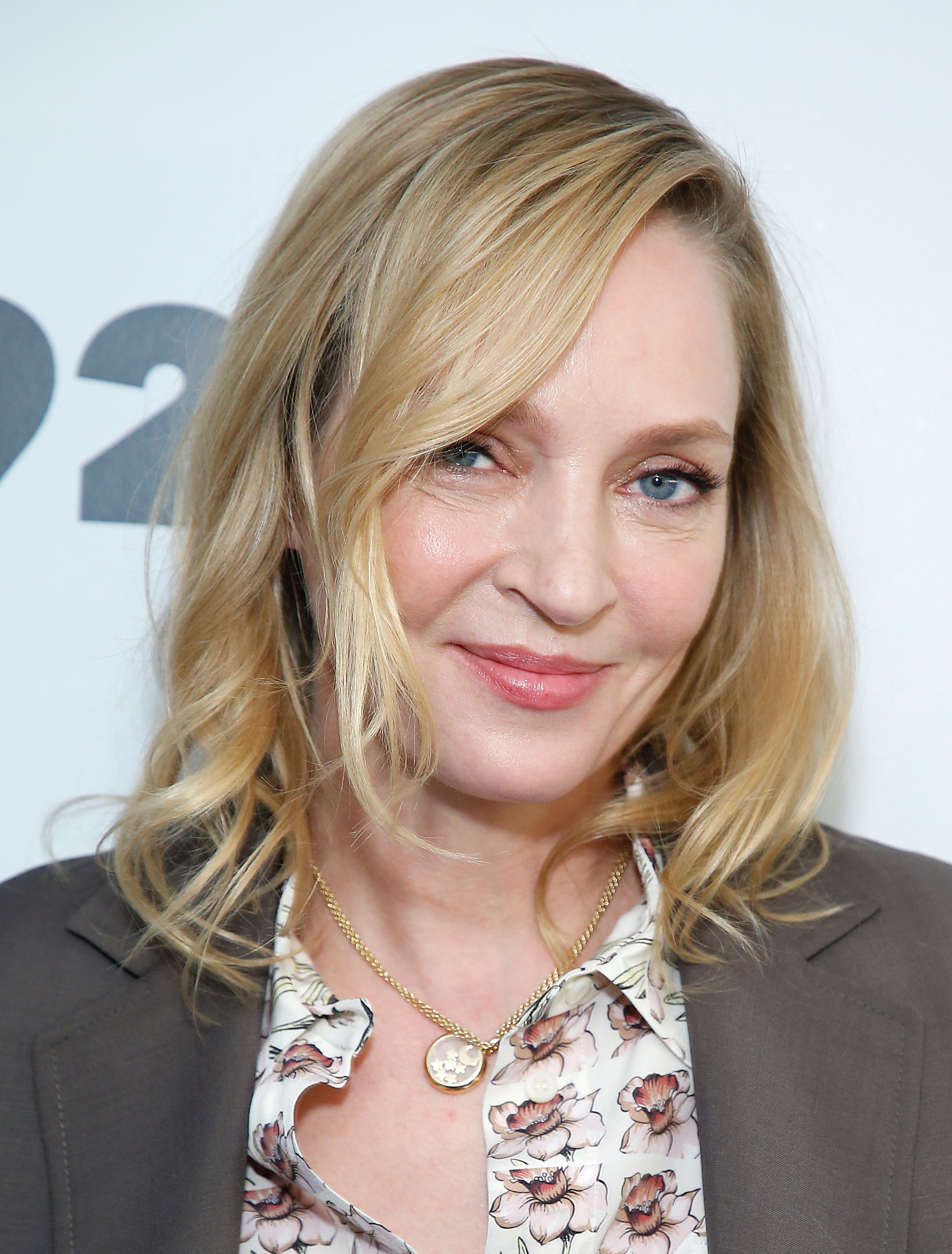 ---
BRYCE DALLAS HOWARD AND RON HOWARD 
The redhead from Jurassic World and Black Mirror's iconic episode Nosedive is actually the daughter of Oscar-winning director Ron Howard. But, even though her father is so famous, Bryce Dallas Howard never told people that she was his daughter when she was in college.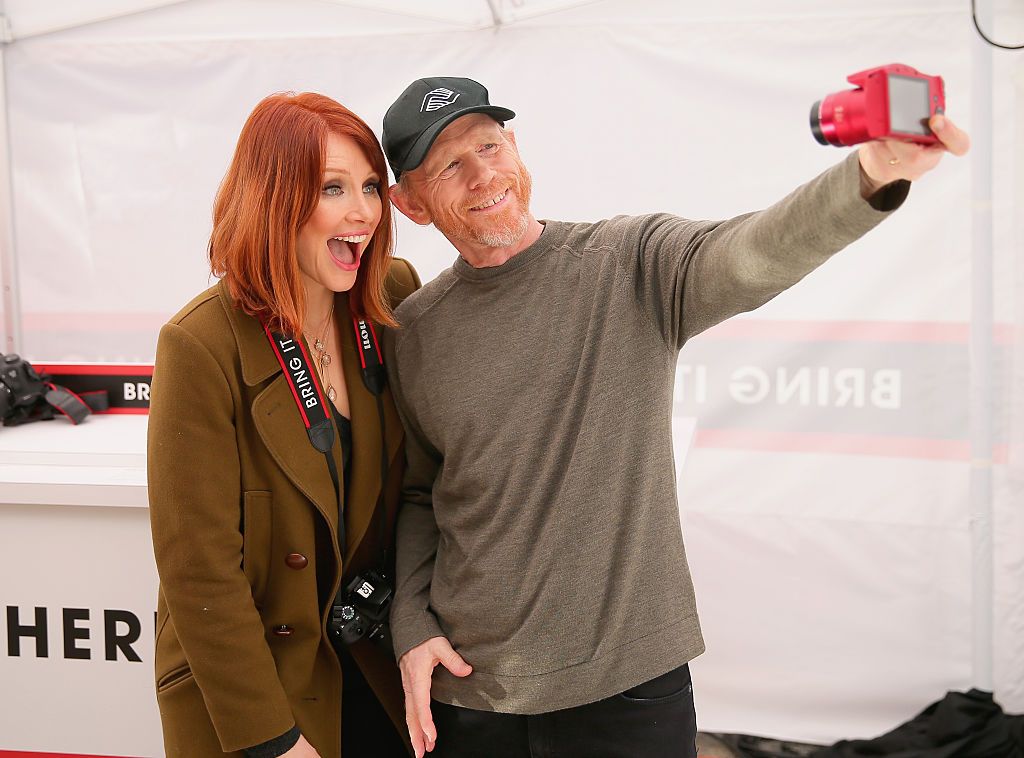 ---

"I wouldn't invite my parents to the school plays and stuff like that. I hid them. I wanted people to pay attention to me because of me and not because of who I am related to," the actress said to Today.
She didn't want people to judge her for being a famous director's daughter - and even avoided telling people her last name!  But then Bryce realized how lucky she was, and it wasn't because her dad could help her make it into Hollywood.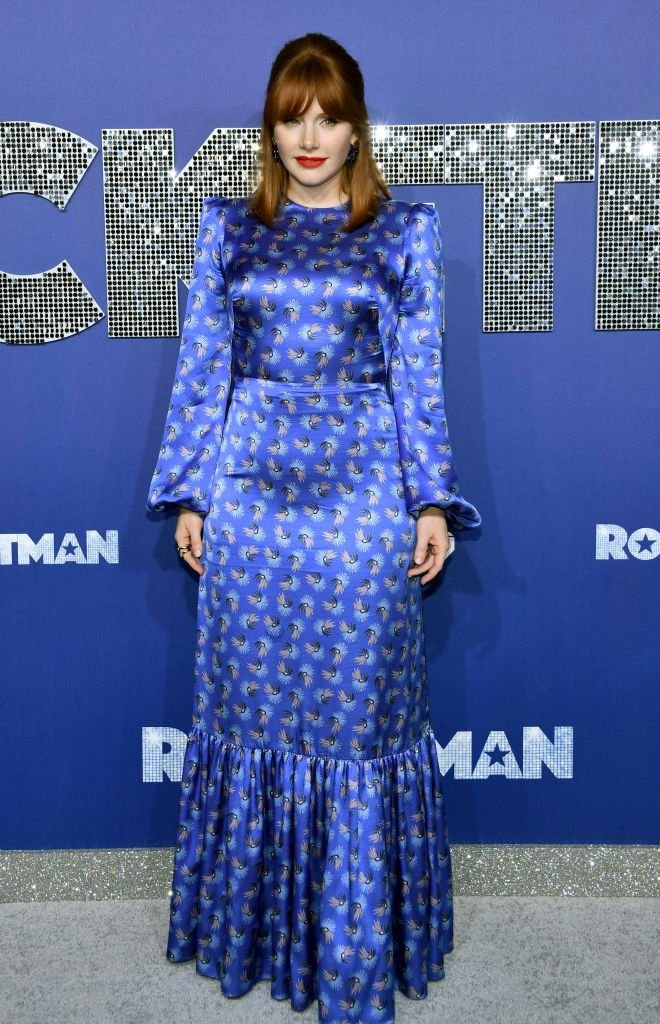 ---

"So many of my peers at NYU had parents who were really not supportive of them being artists in any way, shape or form," she recalled. "I had parents who were emotionally supportive of me."
And these days, Bryce has nothing to worry about, because people value her for her obvious acting talent - and not for being Ron Howard's daughter.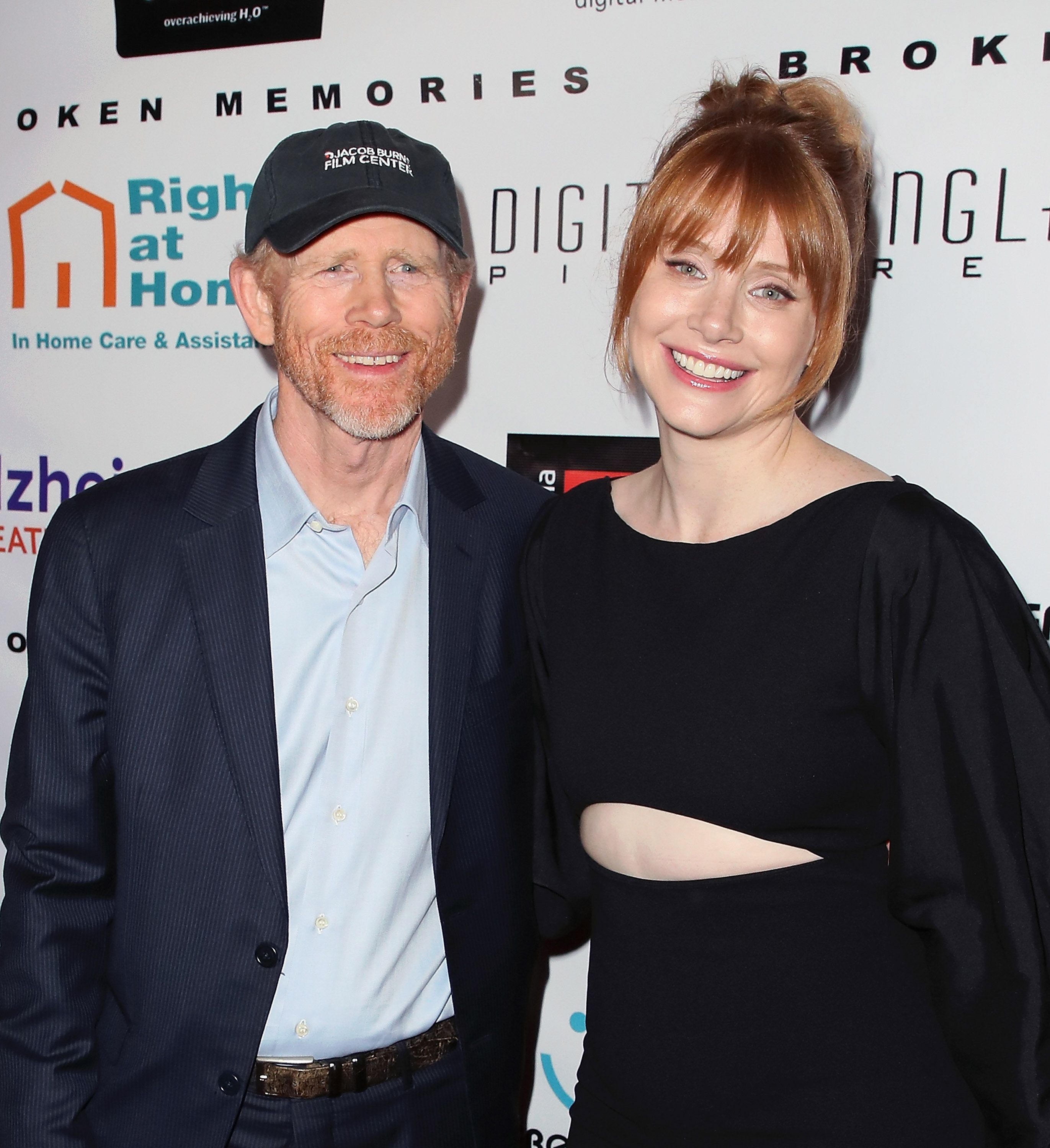 ---
JULIA ROBERTS, ERIC ROBERTS, AND EMMA ROBERTS
Yeah, all of them share the same surname, but that isn't exactly proof of family ties. After all, how many people named Roberts are there in the world? But it turns out that these three are actually related! Pretty Woman star Julia Roberts is the younger sister of the famous actor, Eric Roberts.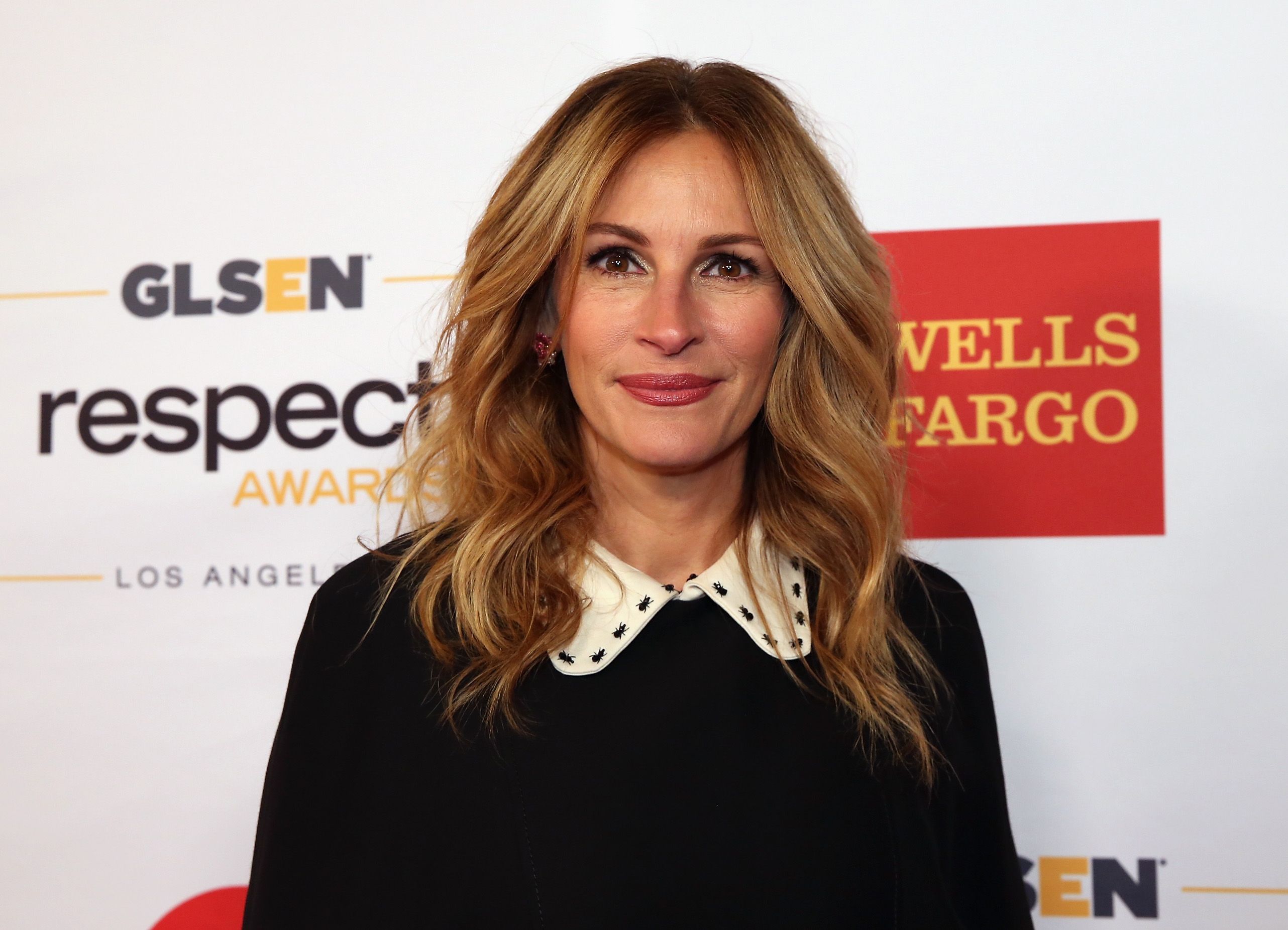 ---
However, for some time, they were estranged from each other due to Eric's substance abuse. Only after Julia gave birth to her twins and Eric came to visit her at the hospital, did they finally reunite. Since then, it looks like they're on pretty good terms with each other. Meanwhile, Emma Roberts, who's most recognizable for her roles in American Horror Story and Scream Queens, is Eric's daughter.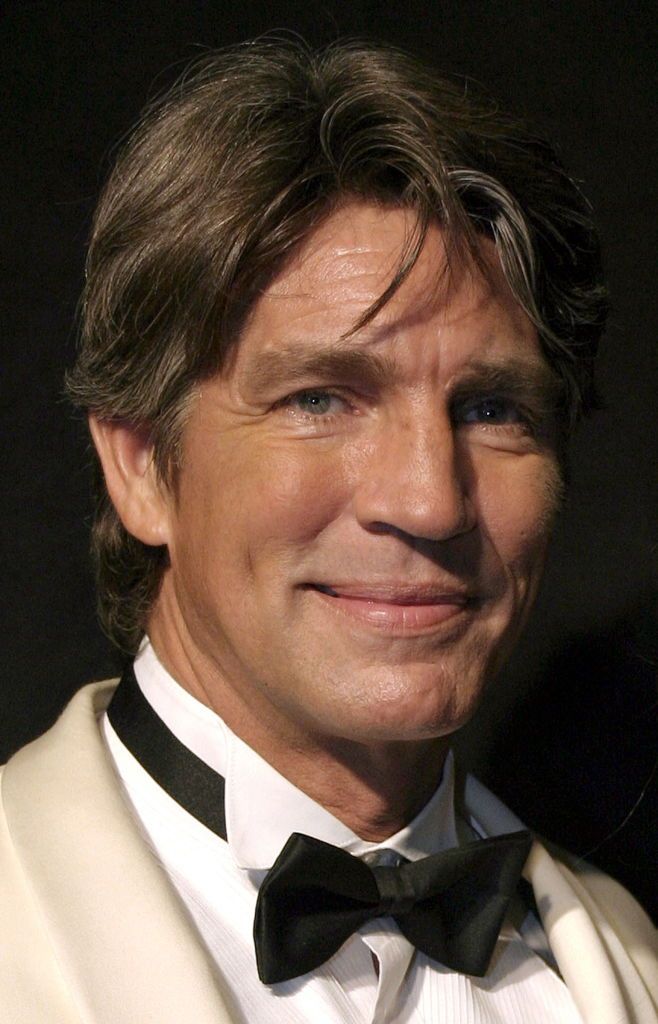 ---
Acting clearly runs in this family! As a child, Emma spent a lot of time on set with her aunt Julia. The two are very close, and the resemblance between them is uncanny. Emma spoke about this when she appeared on Busy Tonight:
"We have too many teeth when we smile. When I'm talking to someone it's like whatever, and then I smile and it's like, 'oh my god, you look just like your aunt!'"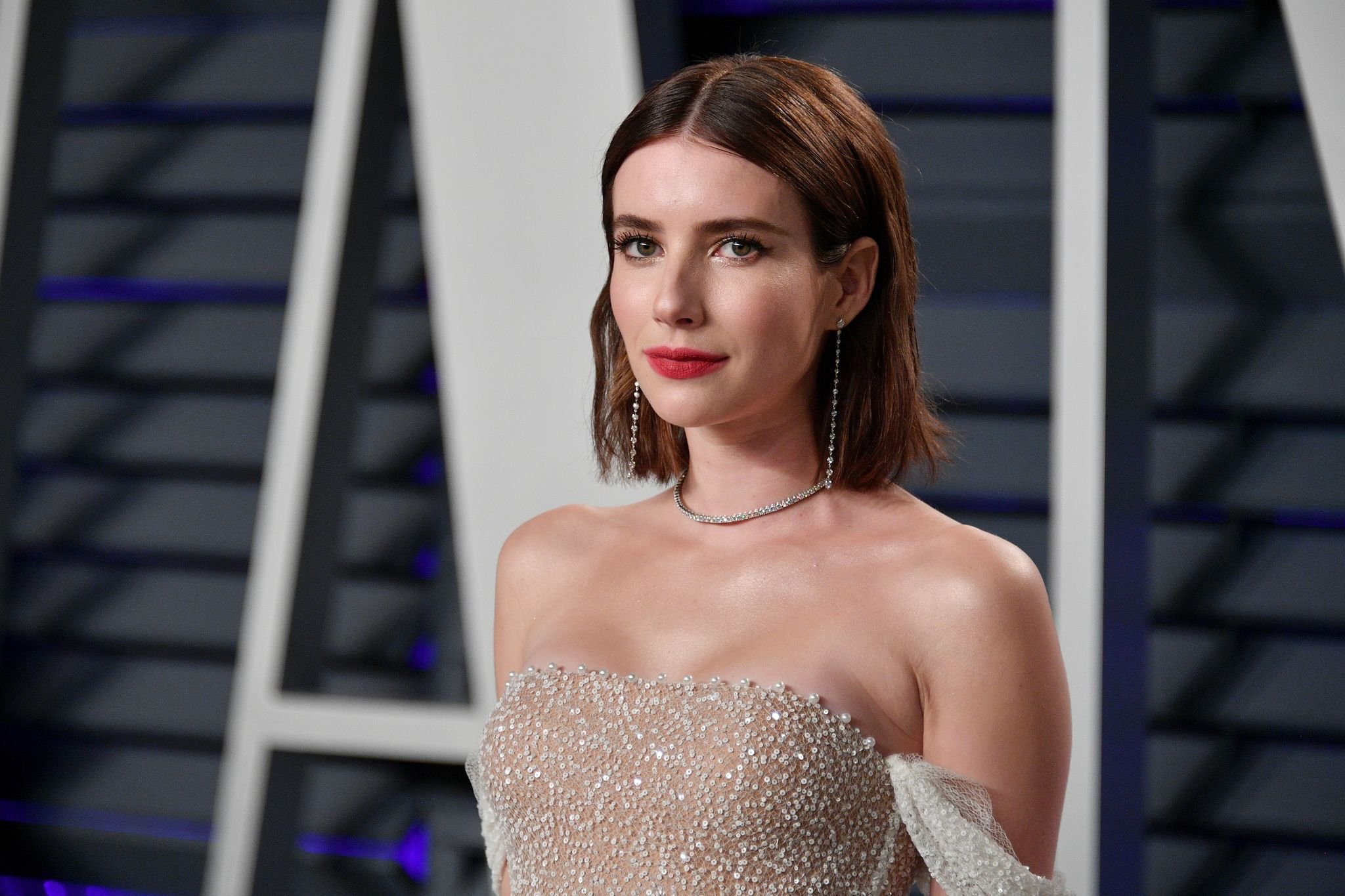 ---
PHIL COLLINS AND LILY COLLINS
You probably remember this young woman from Netflix's film Extremely Wicked, Shockingly Evil, and Vile. And you might've also seen her in Tolkien, where she played The Lord of the Rings writer's wife Edith. But, most likely, you have no idea that the famous musician Phil Collins, from the British rock band Genesis, is her father.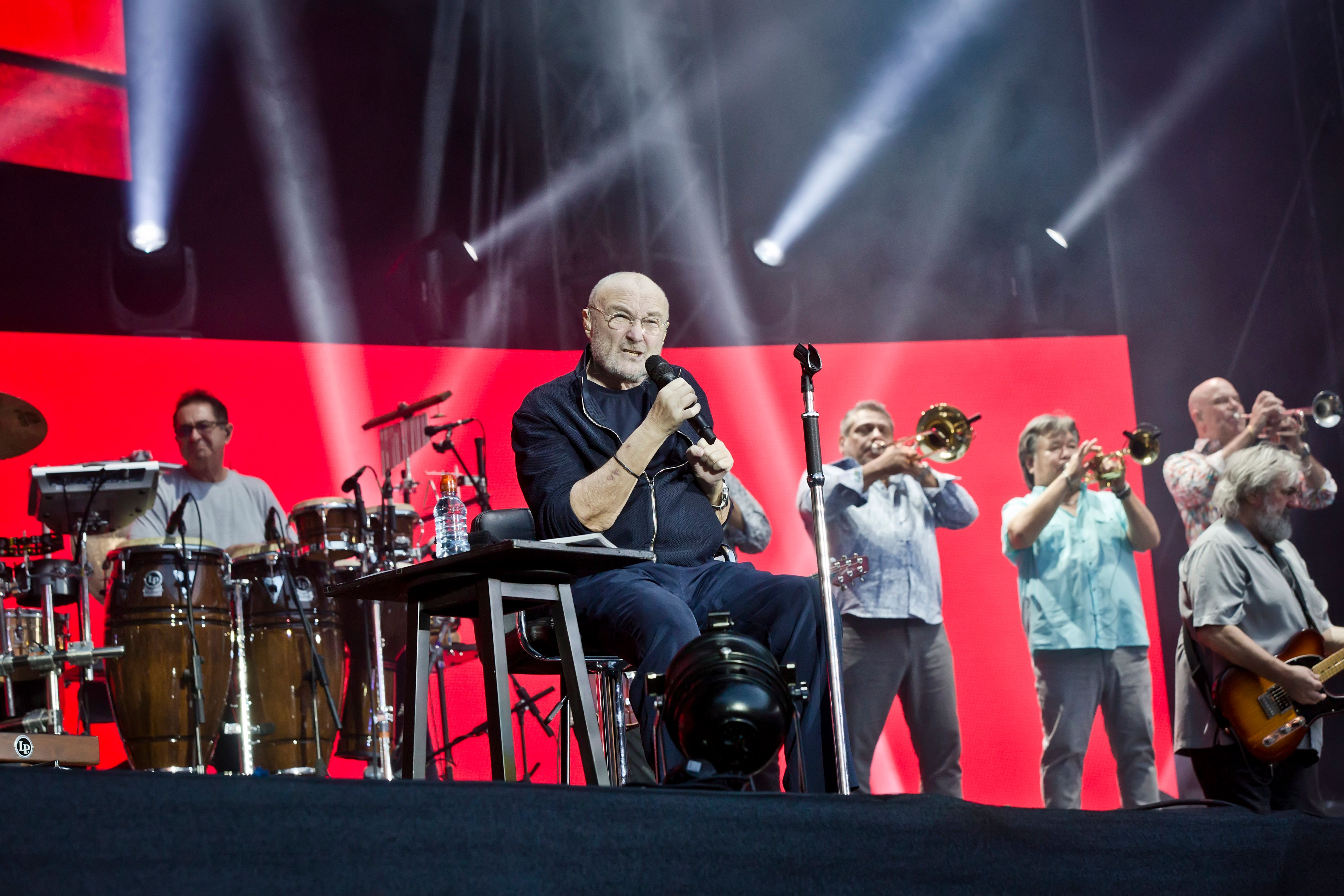 ---
Lily is the only child from his second marriage to Jill Tavelman. The couple divorced when Lily was little, and the girl and her dad never had a strong relationship when she was a child. In her memoir, Lily shared everything about their complicated relationship and even revealed a heartfelt letter of forgiveness to her father,
"I forgive you for not always being there when I needed… I forgive the mistakes you made. And although it may seem like it's too late, it's not. There's still so much time to move forward."
Lily and Phil are on good terms now, and she feels stronger than ever. And the way the media covered the tiniest details of her father's divorce from her mom and the woman he married after her made Lily realize how much she valued her privacy. These days, she never publicly discusses her personal life.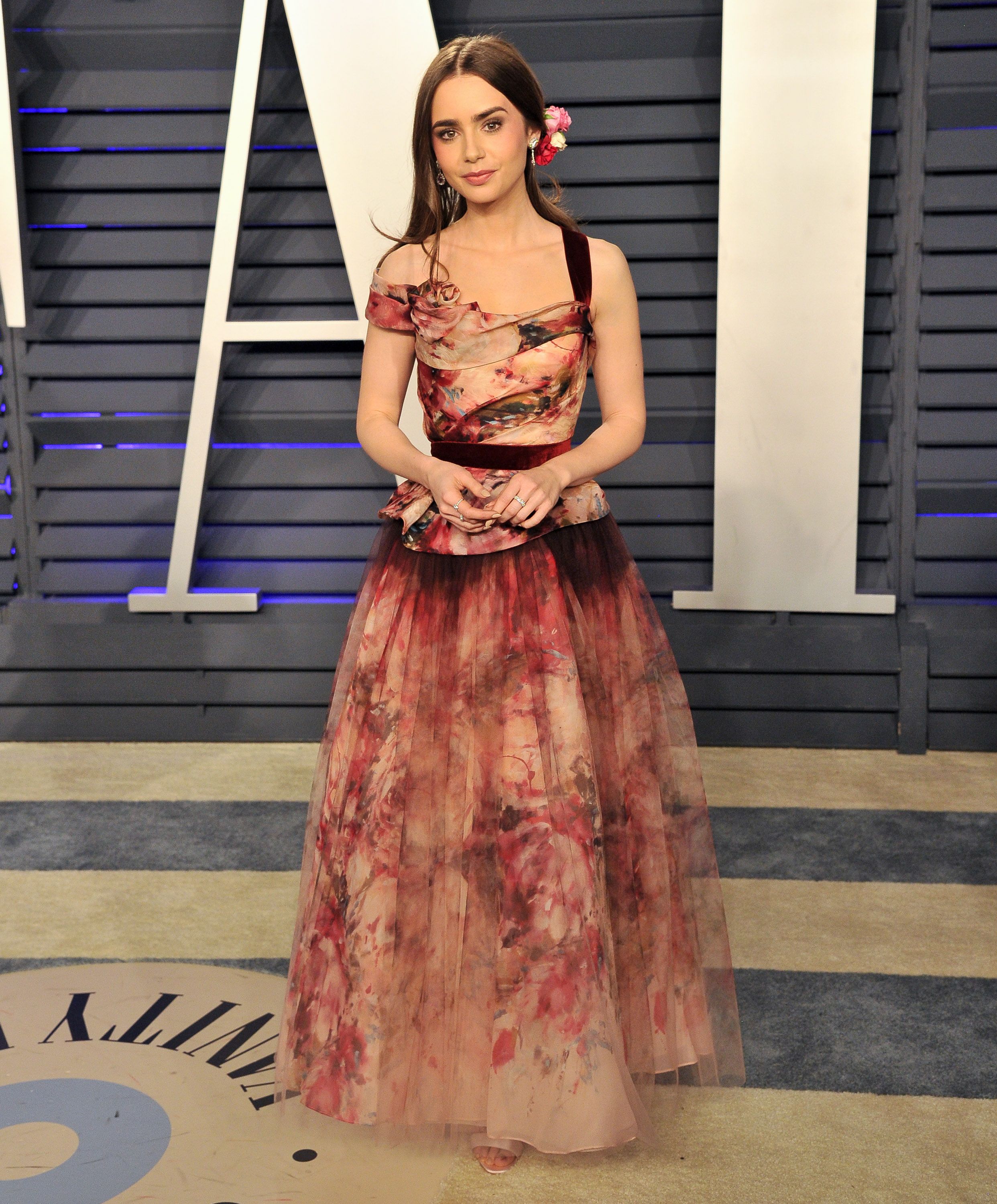 ---
ALFIE ALLEN AND LILY ALLEN 
Are you as stunned as we are to find out that the Game of Thrones star, Alfie Allen, is the younger brother of hitmaker Lily Allen? The siblings were basically born for stardom. Their mother was a film producer, and their father was an actor.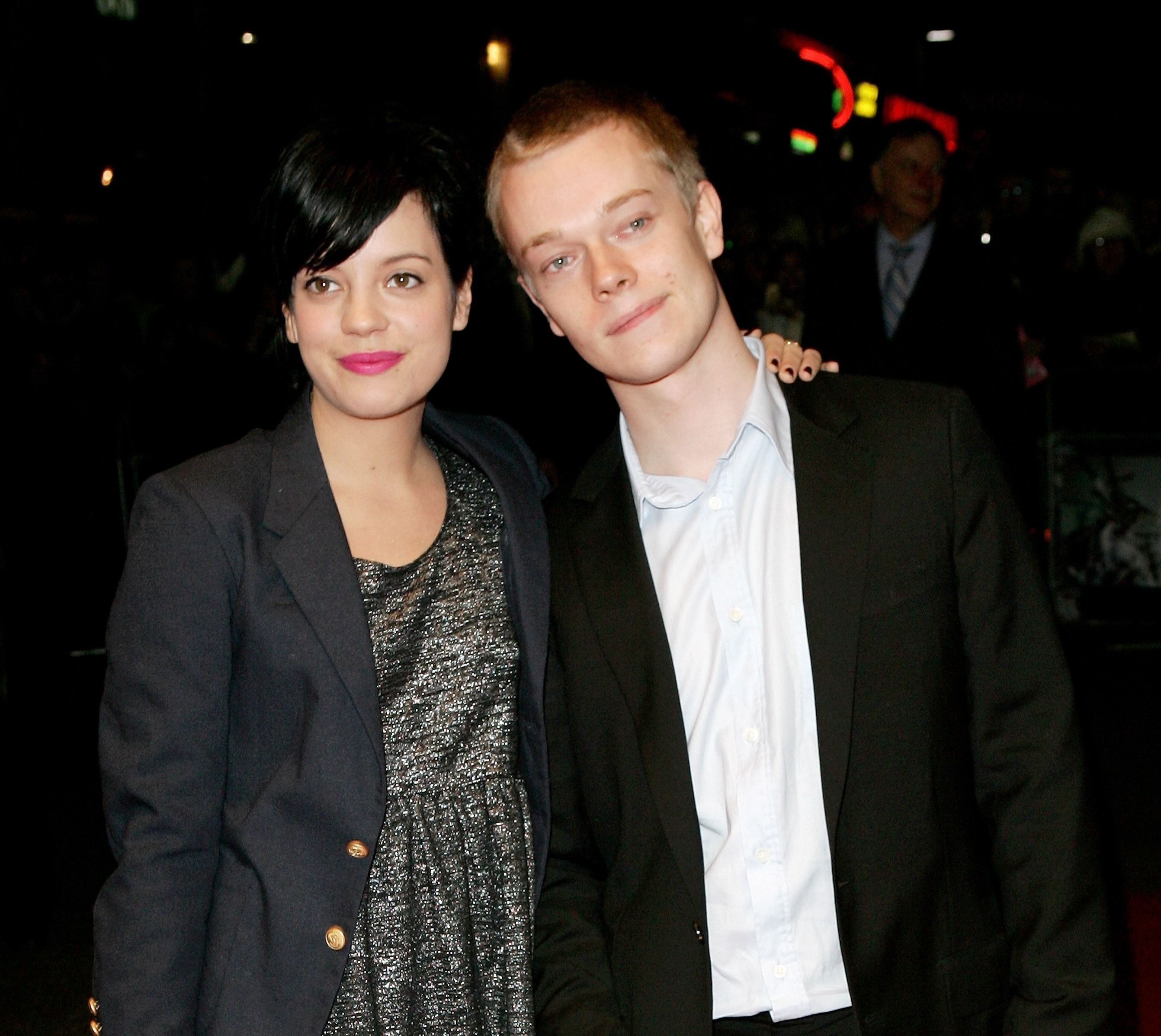 ---
Right now, it's almost impossible to believe that Lily wrote a song about her brother fourteen years ago and added it to her debut album Alright, Still. The song is titled Alfie, and it hilariously calls the actor out on being lazy and wasting his life away! Yeah, that's all about the Emmy-nominee Alfie Allen!
---
At the time, the actor was only twenty and, apparently, his life choices dissatisfied his sister. As Lily later admitted, she'd never have written or even released the song if she had any idea how famous both of them were going to become.
And she also added that the track triggered quite a few family arguments… Although it must have been embarrassing to have a song about his laziness become a hit, Alfie didn't give his sister a hard time, simply stating that "she just missed him."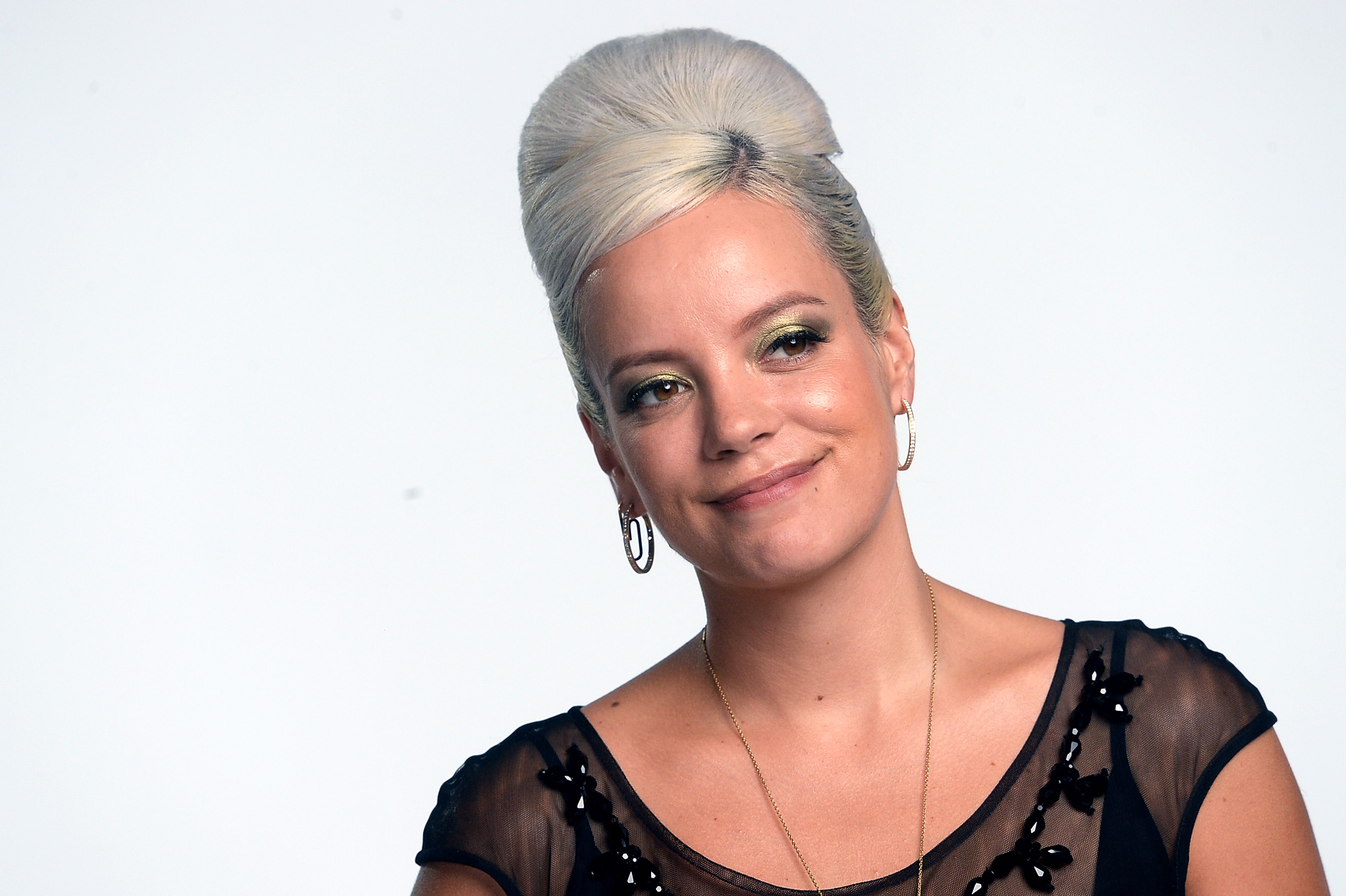 ---
DAKOTA JOHNSON AND ANTONIO BANDERAS 
The Fifty Shades of Grey actress comes from a long line of Hollywood legends. Her grandparents are Broadway actor Peter Griffith and Golden-Age actress Tippi Hedren. And her parents are Oscar-nominated actress Melanie Griffith and TV actor and Golden Globe winner Don Johnson.
---
And, as if all that wasn't enough, Dakota's stepfather is Antonio Banderas! Even though Antonio and Griffith divorced five years ago after almost two decades of marriage, Banderas and Johnson are still very close. In an interview with US Weekly, the actor said:
"She's my daughter, I love her. I've been with her on my shoulders, traveling all around the world."
---
And last year, Dakota paid tribute to her stepfather at the Hollywood Film Awards. She shared with the audience how much she cares about him and that she views him as her "bonus dad". And here's a fun fact: although Banderas supported Johnson when she was cast in Fifty Shades of Grey, he never saw the movie. We mean, what dad would want to see his girl in a BDSM role, right?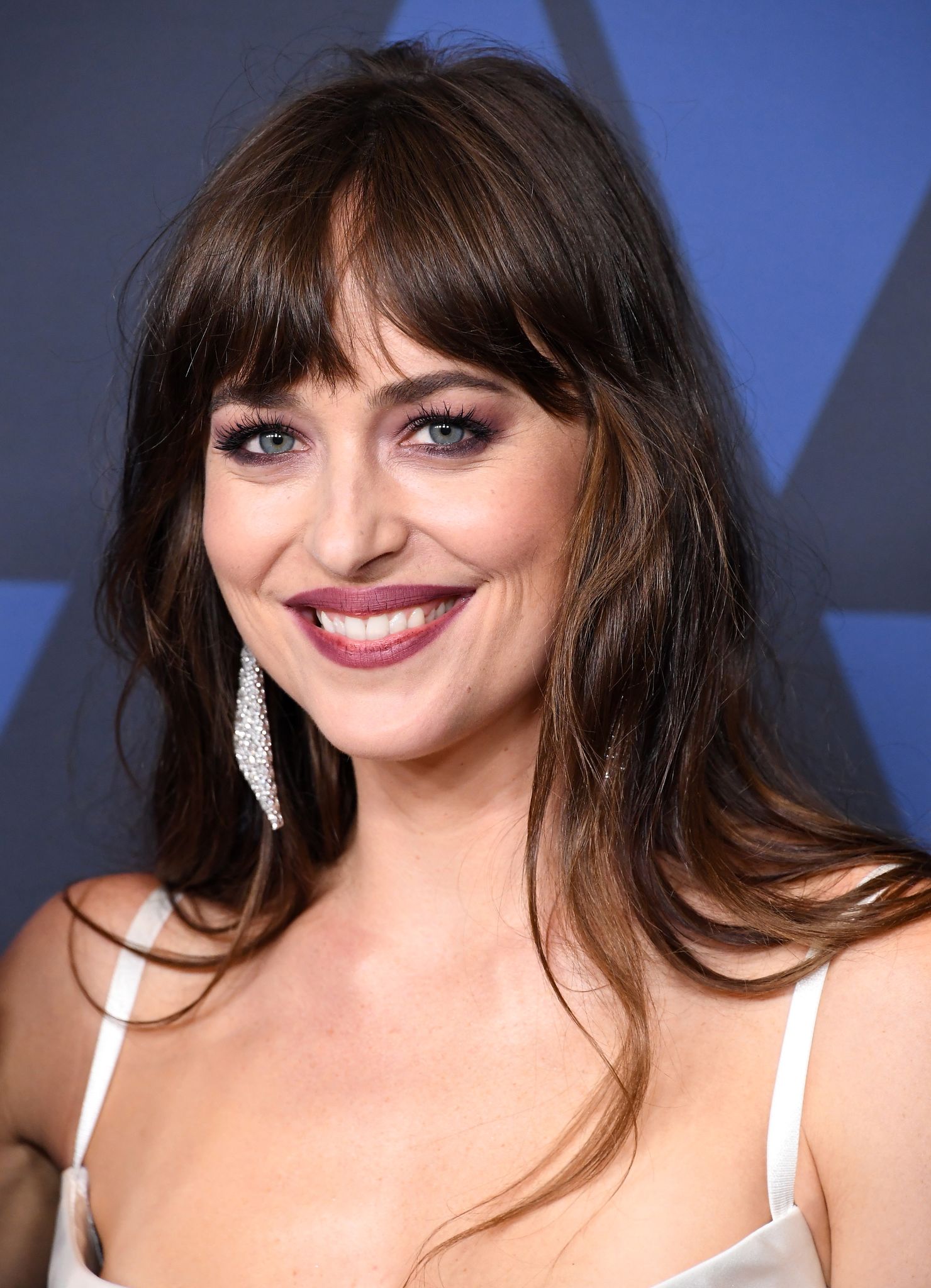 ---
EMILY BLUNT AND STANLEY TUCCI 
The actors met on the set of The Devil Wears Prada and quickly became friends. Six years later, they also became family as Stanley married Emily's older sister, Felicity Blunt. The couple was introduced to each other at Emily's wedding to The Office star John Krasinski.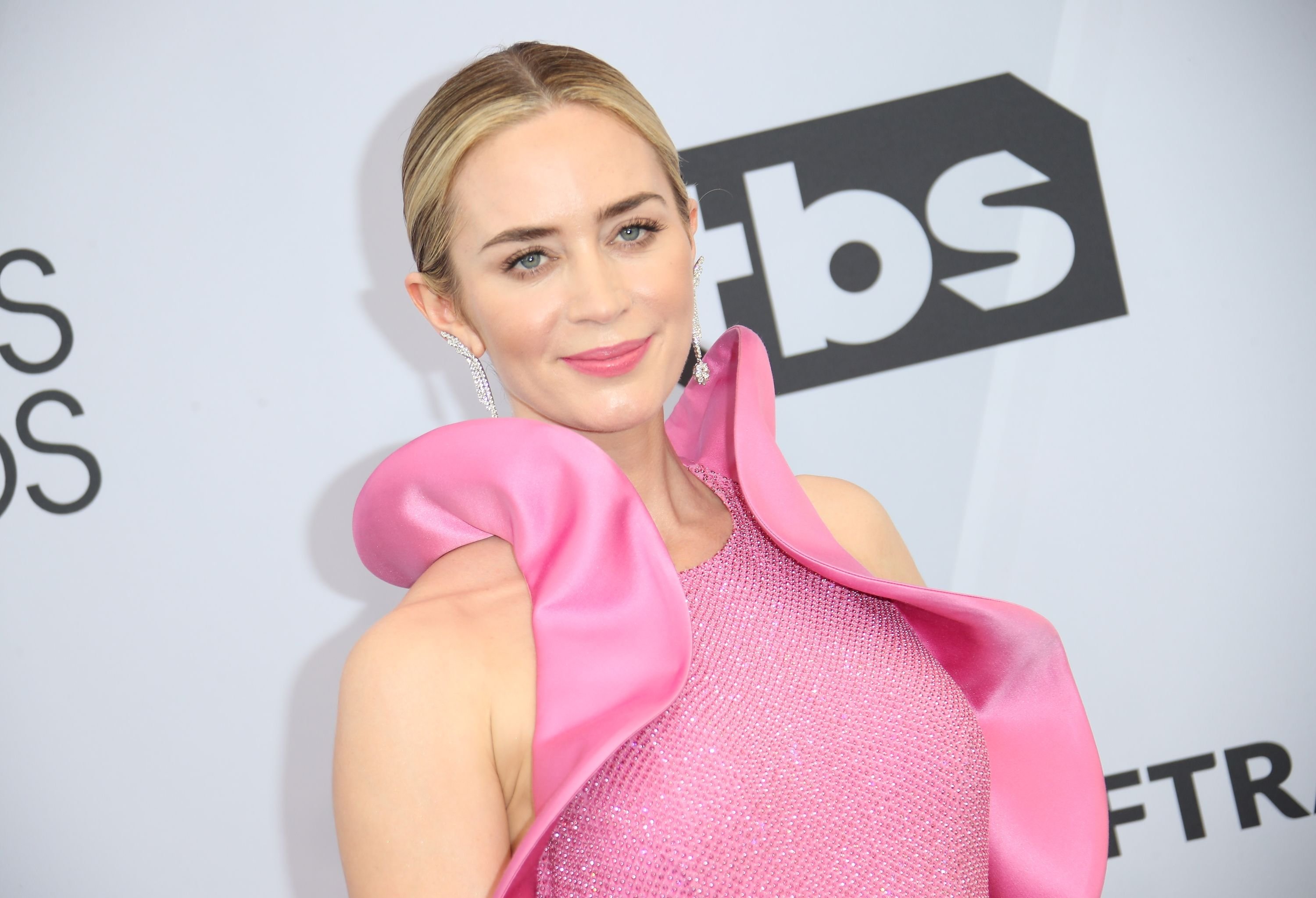 ---
Blunt is so grateful for being in The Devil Wears Prada with Stanley because if they hadn't met, Tucci would've never fallen in love with her sister! Stanley and Felicity now have a daughter and a son together. 
And Felicity is also a stepmom to Stanley's three kids from his marriage to his late wife Kate, who died of cancer. In fact, the actor never expected to move on so quickly. After all, he got engaged to Felicity only two years after Kate passed. 
"It was very hard to go on vacations at first, really hard to go with Felicity someplace. I felt guilty. It's horrible," he said to The Times.
But then he realized that he had the right to be happy.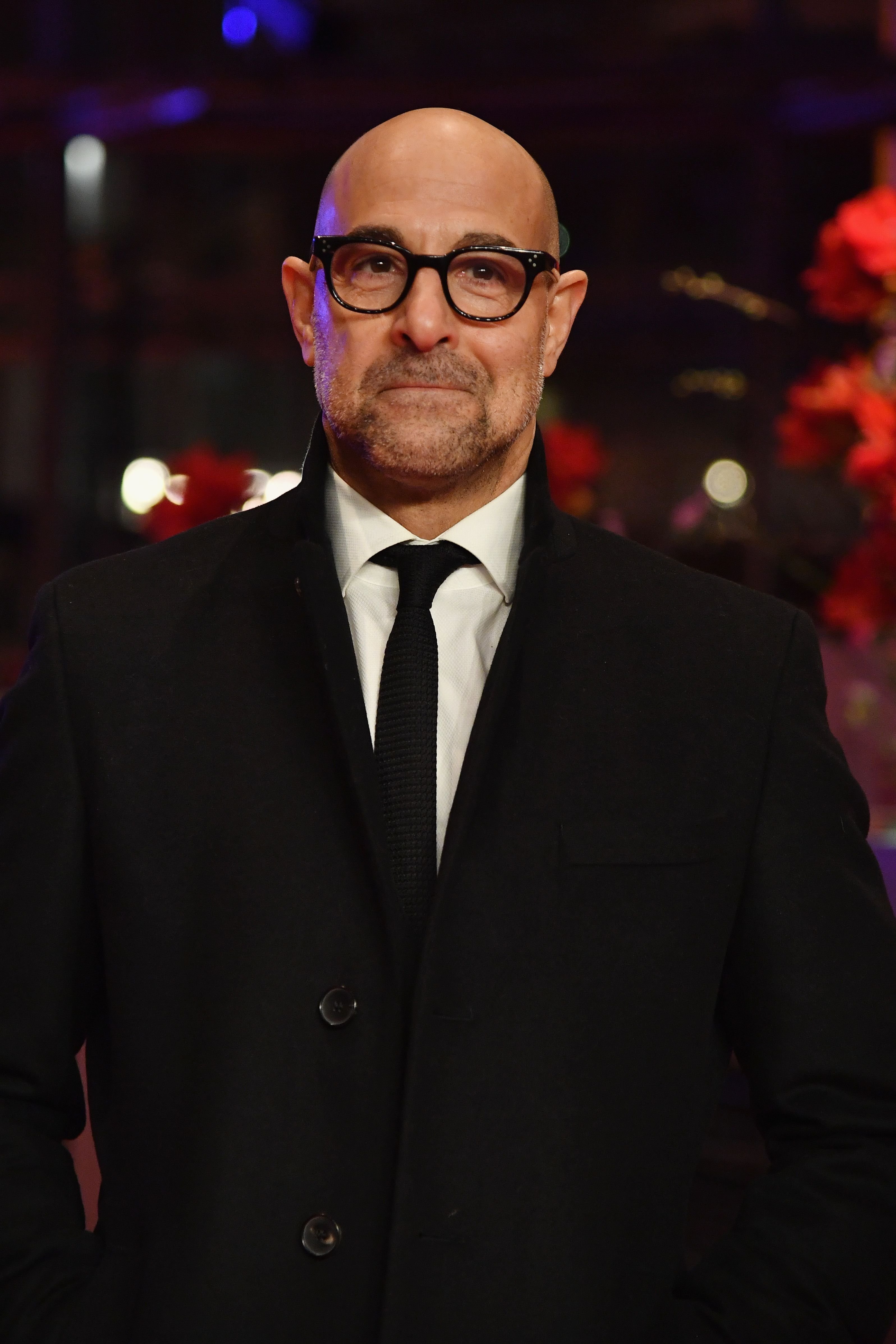 ---
ARNOLD SCHWARZENEGGER AND CHRIS PRATT
Wait, what? Yeah, this link is somewhat surprising! But, the Guardians of the Galaxy star Chris Pratt is married to Katherine Schwarzenegger, the former California governor's daughter. And this makes him… the Terminator's son-in-law!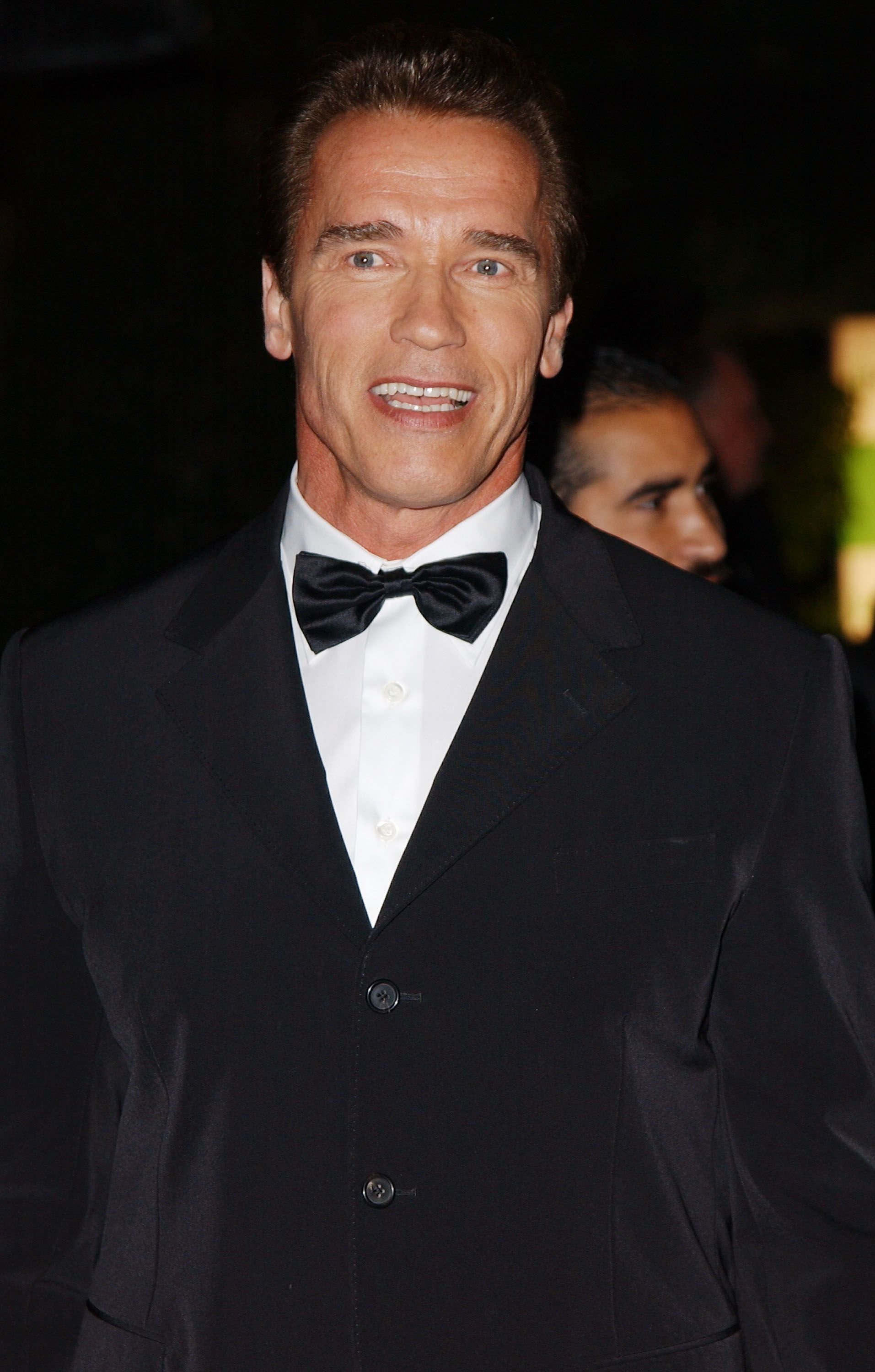 ---
Chris and Katherine got married last year and are expecting their first child together. Arnold has only good things to say about his son-in-law. It turns out he's even a fan of the fellow action movie star! On the Jimmy Kimmel show, Schwarzenegger spoke about an occasion when he took Pratt to the gym.
"He's a strong guy, there's no two ways about it," he admitted. "I'm very proud of him."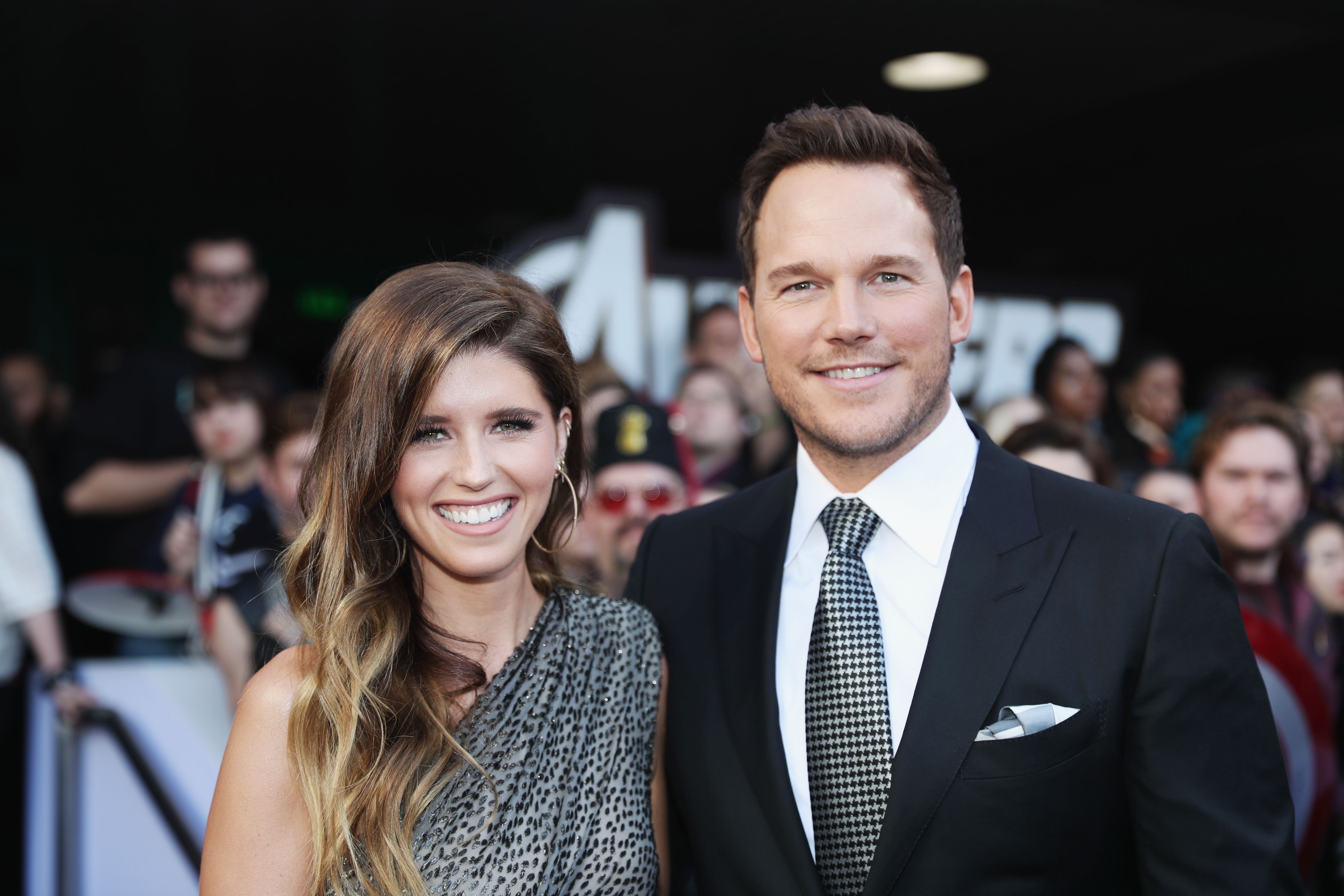 ---
Arnie also repeatedly said that Chris is a great guy and that, most importantly, he's kind to his daughter. But wait till you find out that Schwarzenegger felt intimidated by Pratt because of his numerous accomplishments!
"I was just like, 'Do you have to be so competitive? I mean, do you have to have a guy that is taller than me, that is bigger than me, that is doing bigger movies than me," he recalled teasing Katherine when he learned that they were dating.
But then, I guess, he remembered that he's the Terminator and no one, and we mean no one, could threaten him!