These Identical Twin Babies Were Born With Different Skin Colors
Stacy Omirin was just like all expecting mothers of twins, but she had a huge surprise coming! Can you imagine a set of twins that look nothing alike? Even fraternal siblings share traits. Was it a miracle or glitch in the Matrix? Did they have the same parents? We'll explain it to you. Keep reading and discover more about this incredible story.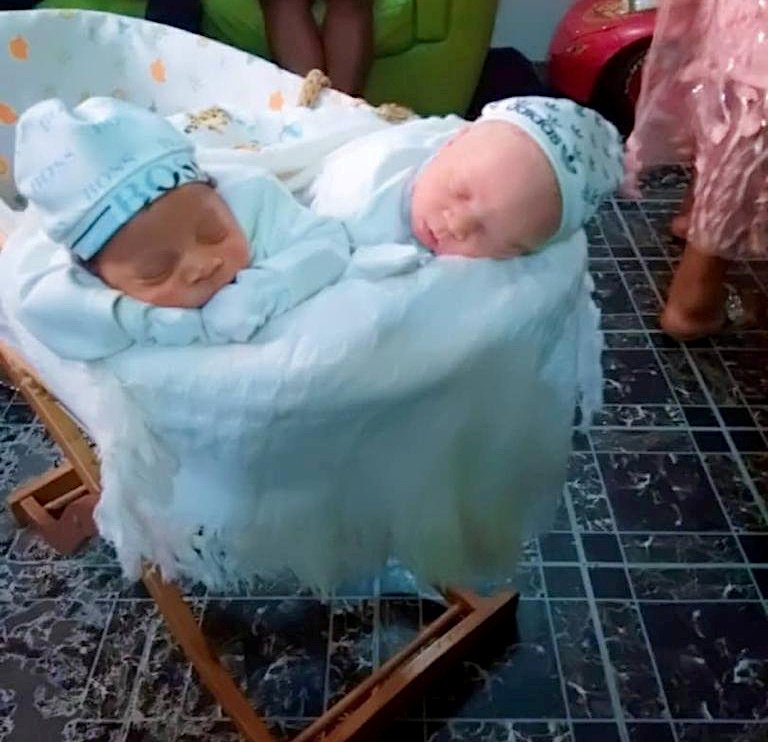 ---
The Twins
Already a mother of three, Stacy gave birth to twins by Caesarean section. When she first laid eyes on her special babies it was the most unexpected moment ever. She was completely unaware of their unique characteristic until their birth. When they were born, she was shocked.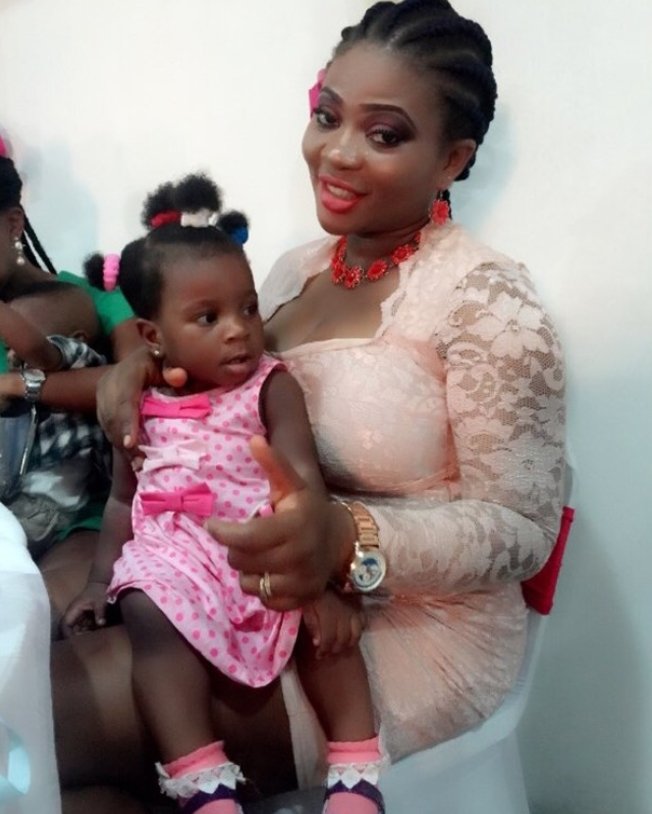 ---
Huge Surprise
"It was a huge surprise," says the mom remembering the moment. "Daniel came first, and then the nurse said the second baby had golden hair. " She couldn't believe what she was hearing. So she called her husband...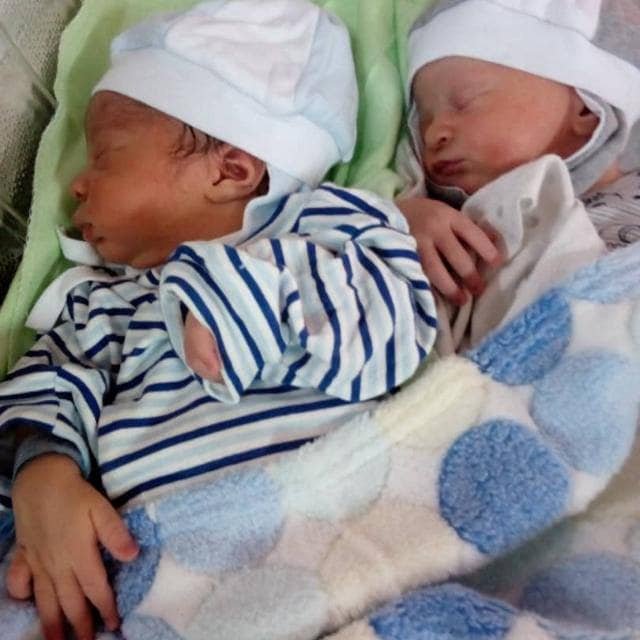 ---
Something Must Be Wrong
Stacy asked him to be sure the nurse wasn't saying something wrong. It couldn't be true! "He couldn't believe what he saw either. They're so adorable, and it was like we were made a miracle, " she said to The Sun. Everyone was impressed, even the hospital staff.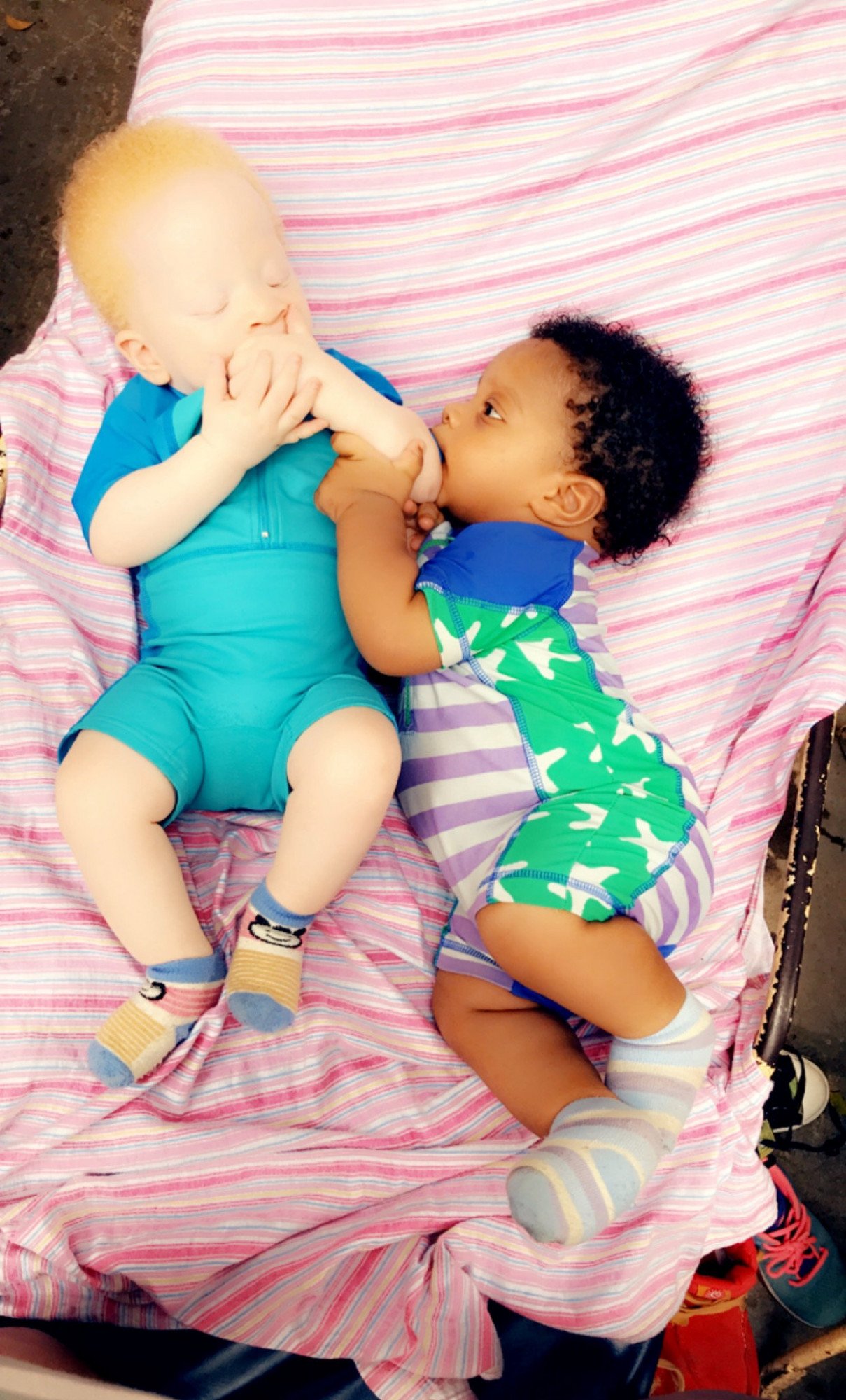 ---
Shocked Staff
The mother said nurses and doctors rushed to her bedside to take pictures of the babies. Many health professionals had "never seen anything like it," she added. Why were they so shocked by the appearance of the twins?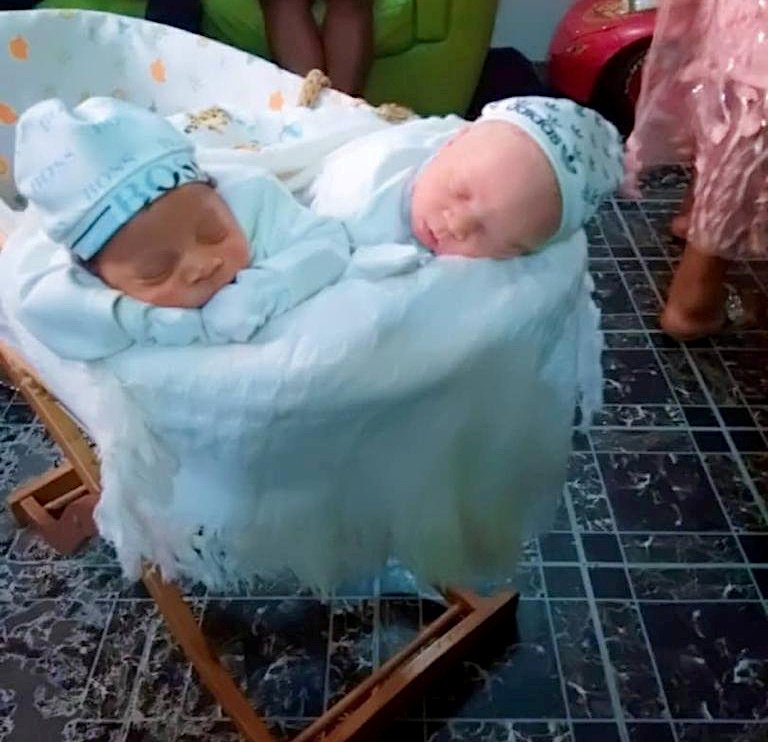 ---
The Different One
Although the parents Stacy and Babajide, are black, little David was born with pale white skin and golden hair. As for Daniel, he has black skin and dark curly hair, just like his parents and his 4-year-old sister, Demilade. How is that possible?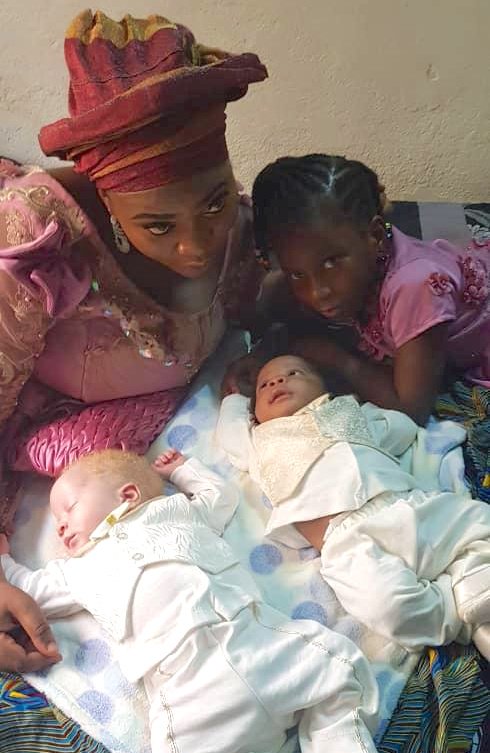 ---
A Reason to Be Special
The reason for David's different skin color is a genetic mutation called albinism. It is a condition in which the skin and hair lack pigmentation due to a congenital absence of melanin. But what David has is a bit more uncommon...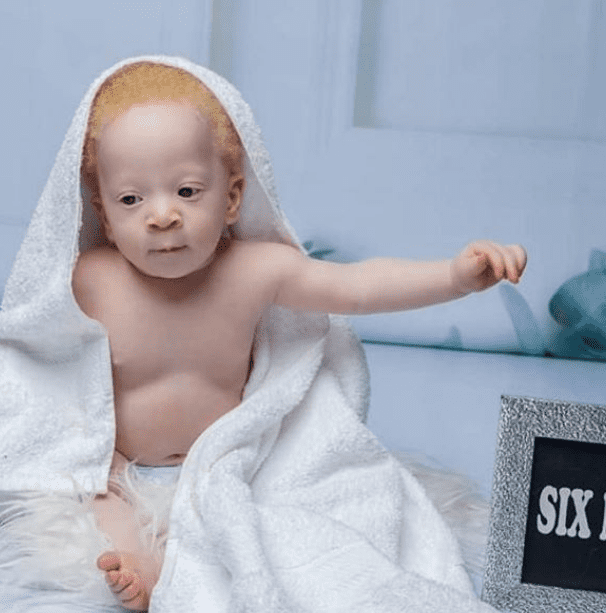 ---
Uncommon Condition
David was born with an even more rare condition called oculocutaneous albinism that affects one in 20,000 births each year. But what about the number of twins with this condition?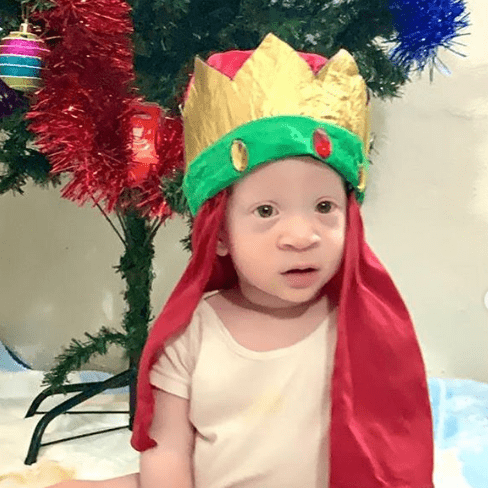 ---
Different Twins?
There are no data available on the number of twins born worldwide where only one has albinism. However, other cases have been reported in the Netherlands and Mozambique. But no matter how rare it is, it surprises everyone wherever Stacy goes.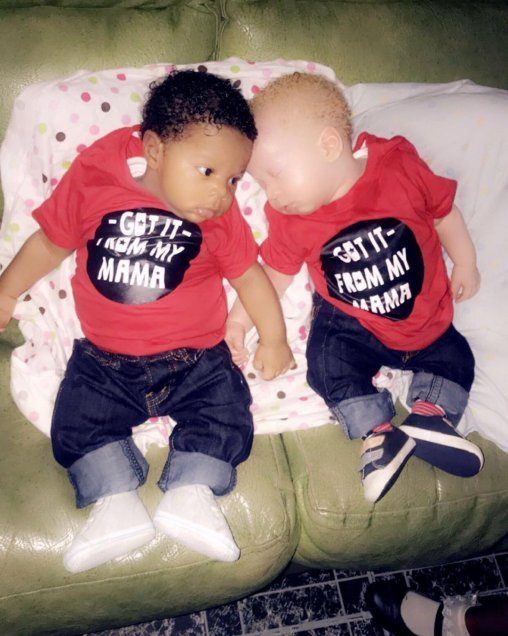 ---
Oculocutaneous Albinism in Africa
Cases of oculocutaneous albinism are rare in African countries, and Stacy believes her baby may be one of the only albino babies in the city, maybe in the country. And David's condition also makes him famous, which leads to many questions every time she meets someone new.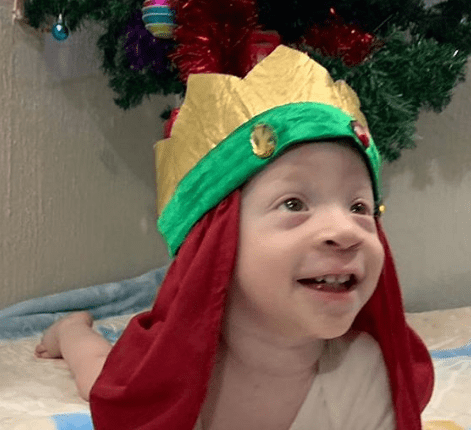 ---
Local Celebrities
Their mother, Stacy, who is a designer, said her two children are treated like celebrities when they are outside and that people often wonder if the two little ones are hers. To that, she says, "I have to answer questions all the time when we're outside." Some of them are even a bit uncomfortable.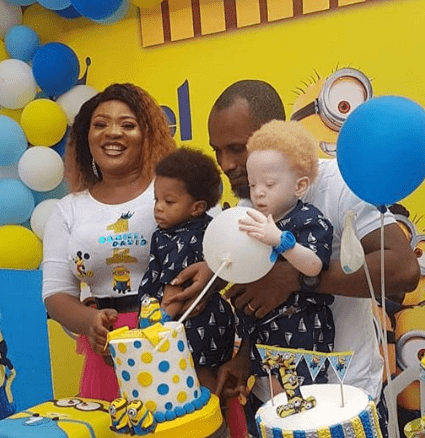 ---
Are They Yours?
One of the questions she often answers is: "Excuse me, Madam, which of the two children is yours?" And according to Stacy, every time that she says the two of them, the woman gets the same reaction. People look at her like she is kidding. But she confesses that they are not the only ones to be surprised.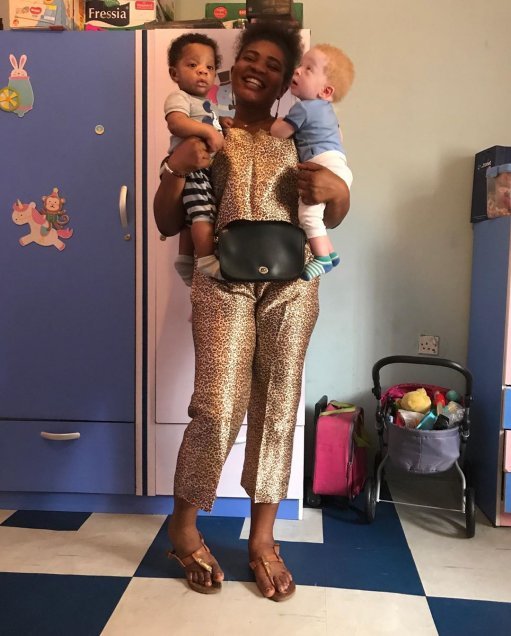 ---
A Confession
"I was also very surprised when they were born, even as a mother, " she confesses. "When the doctor told me that my children were not the same, I did not know what to expect. " Only one thing made her believe it for sure.
---
Unbelievable Situation
Stacy said that she only believed when she saw how different they were in person. "But then I saw that they had different colored hair and skin and I couldn't believe it, so I'm not surprised that other people are surprised too. " But are they as different on the inside as they are on the outside?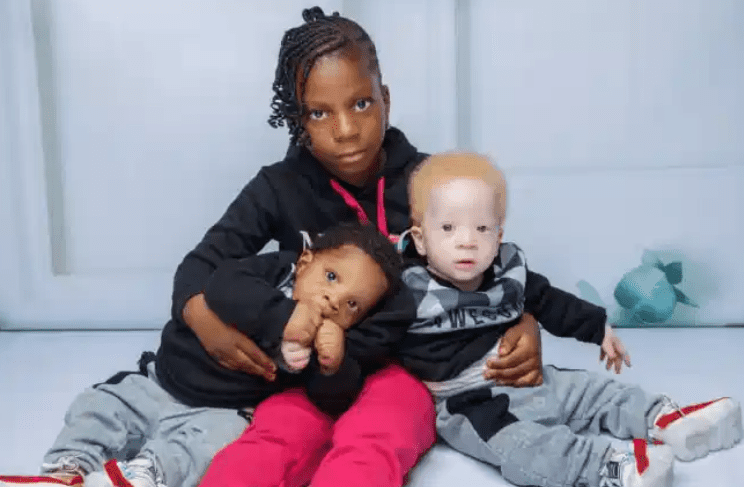 ---
What About Their Personalities?
Despite their noticeable differences in appearance, they have different and playful personalities that suit them well. The twins are best friends with each other and they love to dance with their father, Babajide. Everyone that meets the boys loves them.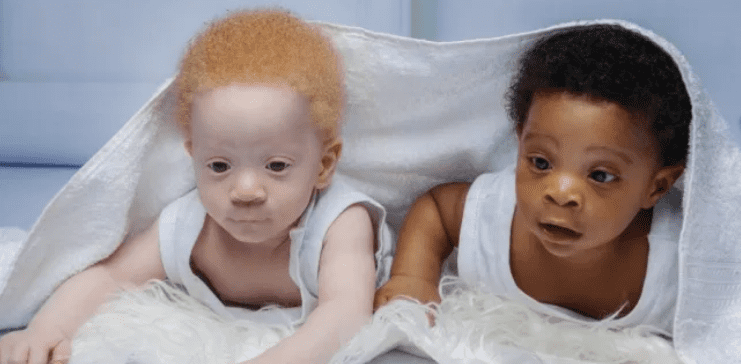 ---
No Negativeness 
According to Stacy, "I have never had negative comments, and I am not afraid of what people think. " And she adds, "I feel about being their mother. I don't care what color their skin is because they're my babies. " And all that matters is one thing...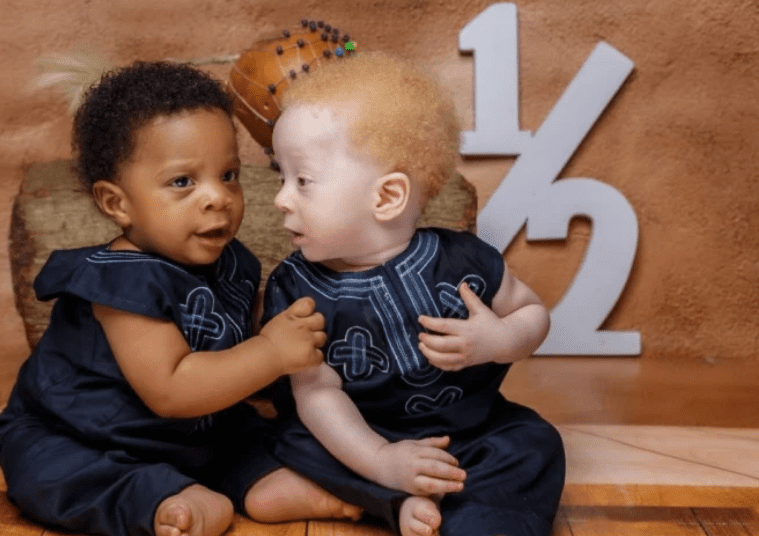 ---
All That Matters
"All that matters is that I have my boys," she declares. And Stacy not only loves her boys a lot, but she also feels special about being their mother, because they are extraordinary twins. Her pride and love for them are bigger than anything else.
---
Baby Models
Stacy also added that she was recently contacted by a model agency based in the UK who contacted her for possible photo ops. They set up everything to go to London just to take pictures of these adorable children. And this agency was not the only one.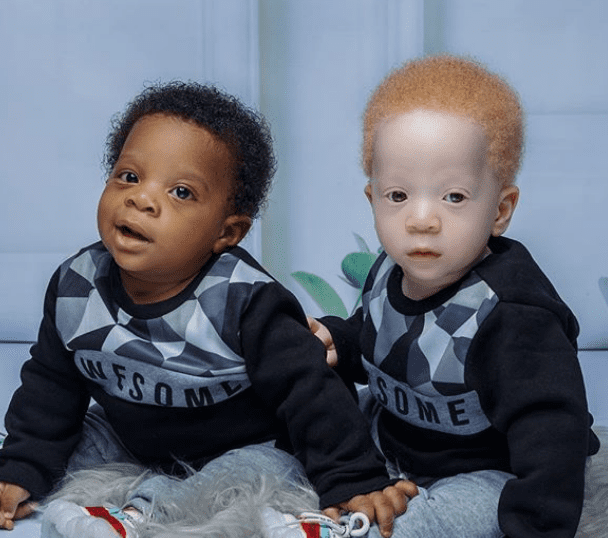 ---
Photogenic Twins
The two babies have been photographed by many photographers. And the camera seems to love them. Both always look very adorable in their pictures. So the mom decided to put these pictures online...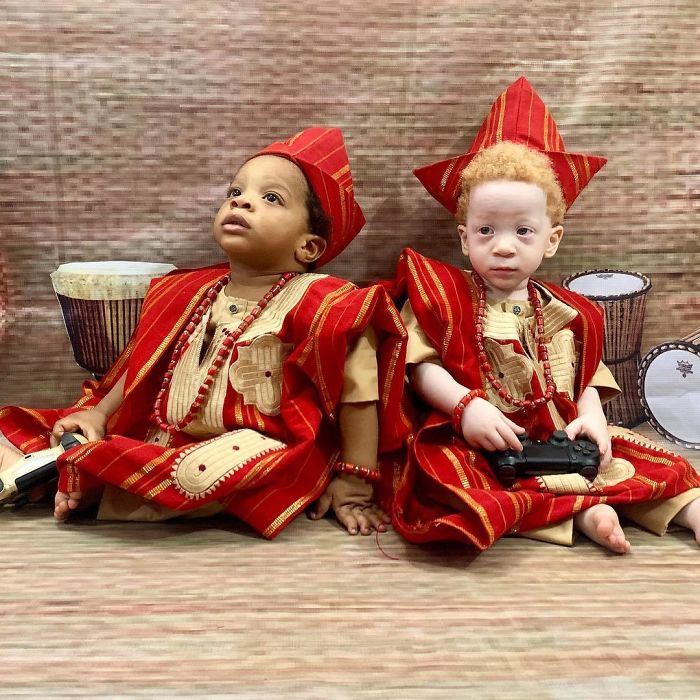 ---
Instagram Celebrities
The twins are so adorable that Stacy decided to share the adventures of the unusual duo on Instagram. Despite their age, the cute twins already have more than 20 thousand followers on Instagram. And mommy went even further!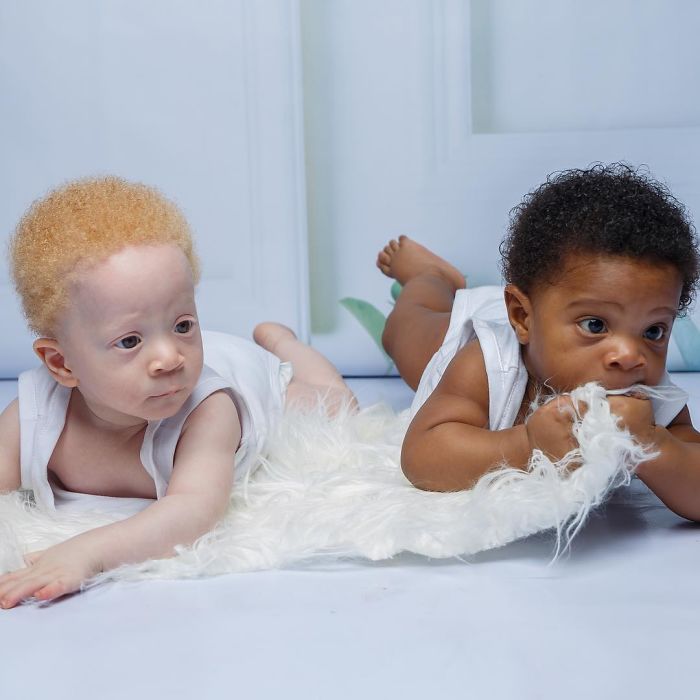 ---
Matching Outfits
The best part is that the mother of the babies dresses them in matching outfits. Daniel and David are almost always captured in adorable costumes that make them even more lovable in their photos. And not only the twins in the photos, but the whole family.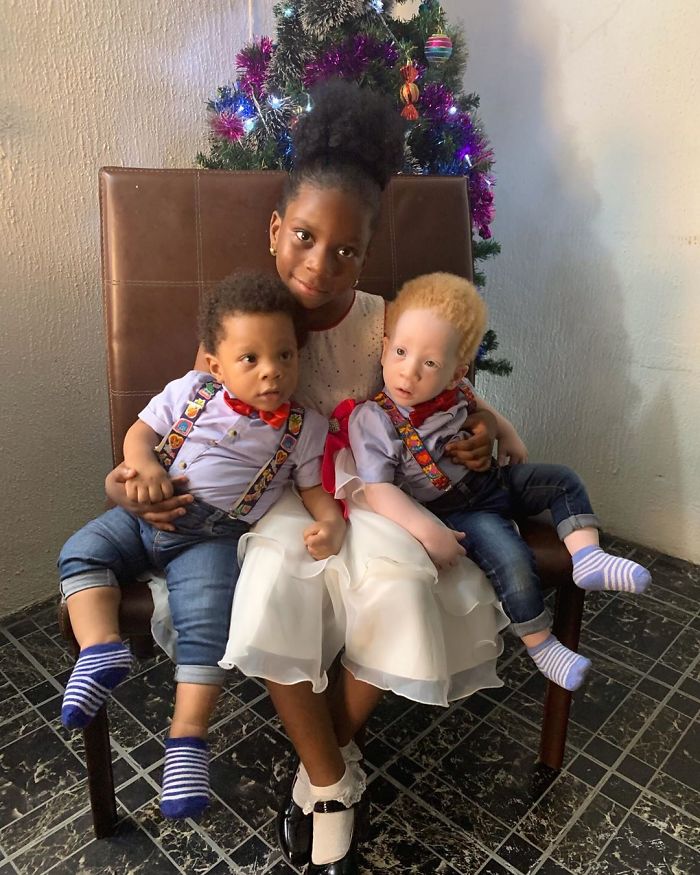 ---
Amazing Family
It is also lovely to see how close this family is. The twins David and Daniel are always in beautiful pictures with their older sister. The love between them only grows bigger and stronger. Stacy couldn't be happier with her amazing kids. It's beautiful to see how big they've grown.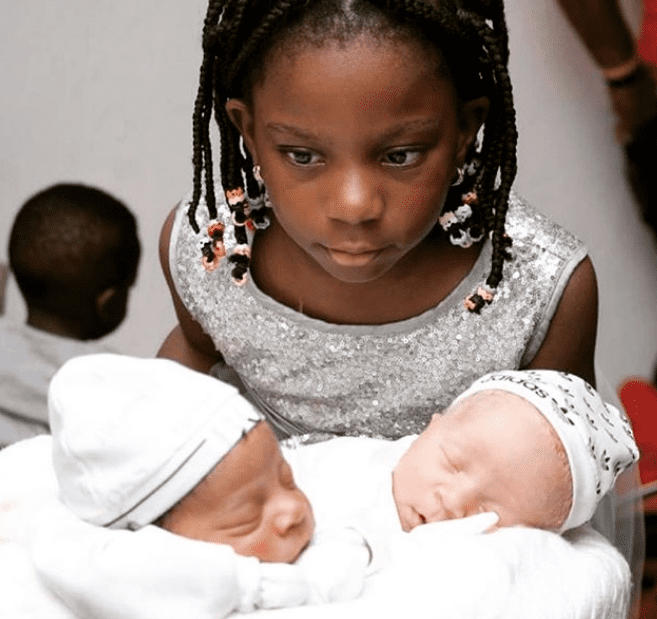 ---
First Birthday
Daniel and David recently celebrated their first birthday. They are growing up quickly! But the cuteness only increases, since both are super cheerful and fun. The twins love to play together. And there are other twins just like them!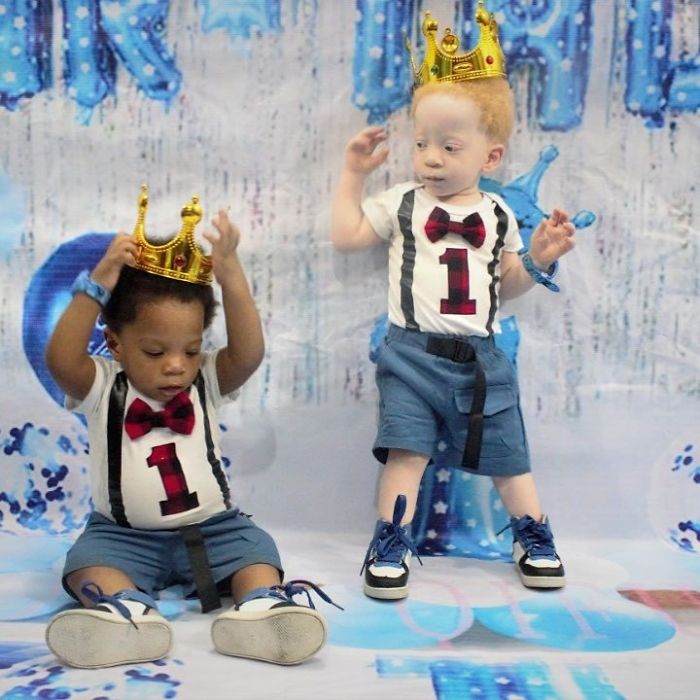 ---
Other Similar Stories
The twins' story is surprising, but, believe it or not, it is not as rare as it seems. There are other pairs of twins out there with equally incredible and unbelievable stories, which will surprise you with their "almost" identical appearance. Do you want to know who they are? Keep reading!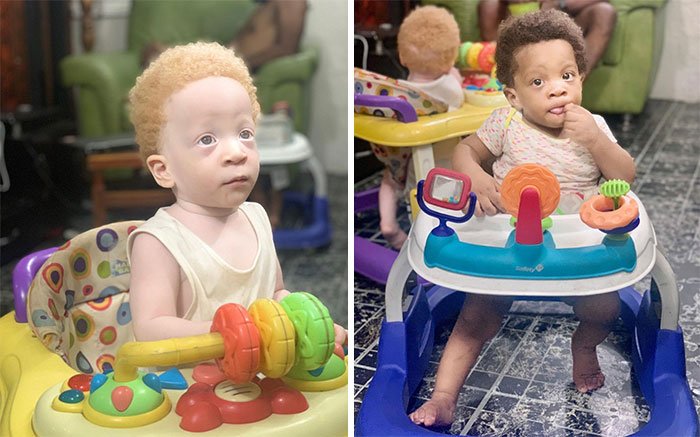 ---
Kami and Kachi
These twin babies also surprised their parents when they were born with very different skin colors! While the boy Kami was born with black skin color, just like his parents, little Kachi was born with white skin color! Imagine how surprised the parents, who are both black, were!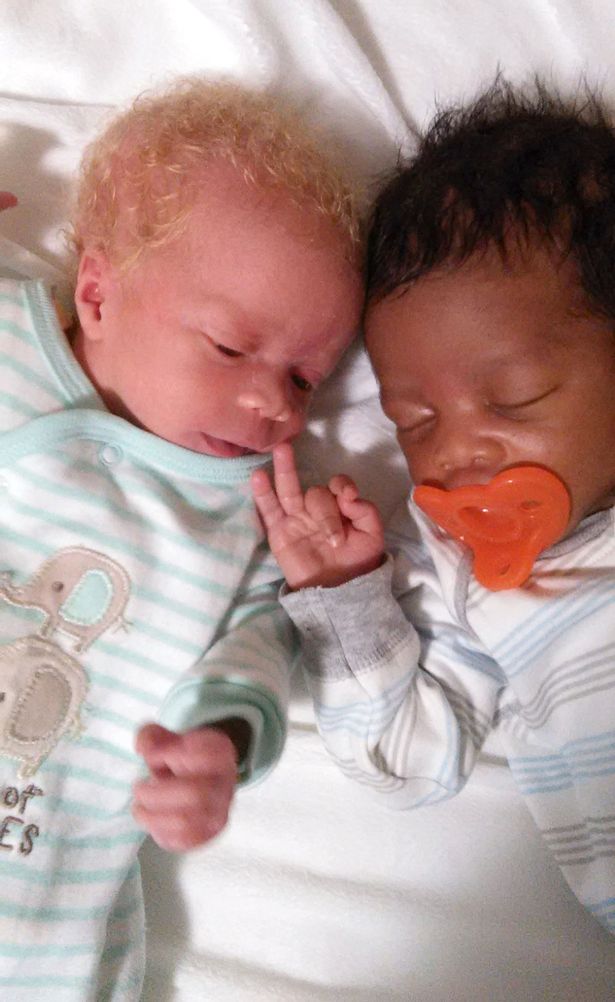 ---
Switched Baby
Judith Nwokocha, the mother, revealed in an interview with Love What Matters that at first, she thought the nurses had switched little Kachi for another baby. "The first time I saw my daughter, I thought the nurse had given me someone else's daughter. I even waited a few seconds thinking that the nurse would come back". But why is there so much difference between the two babies?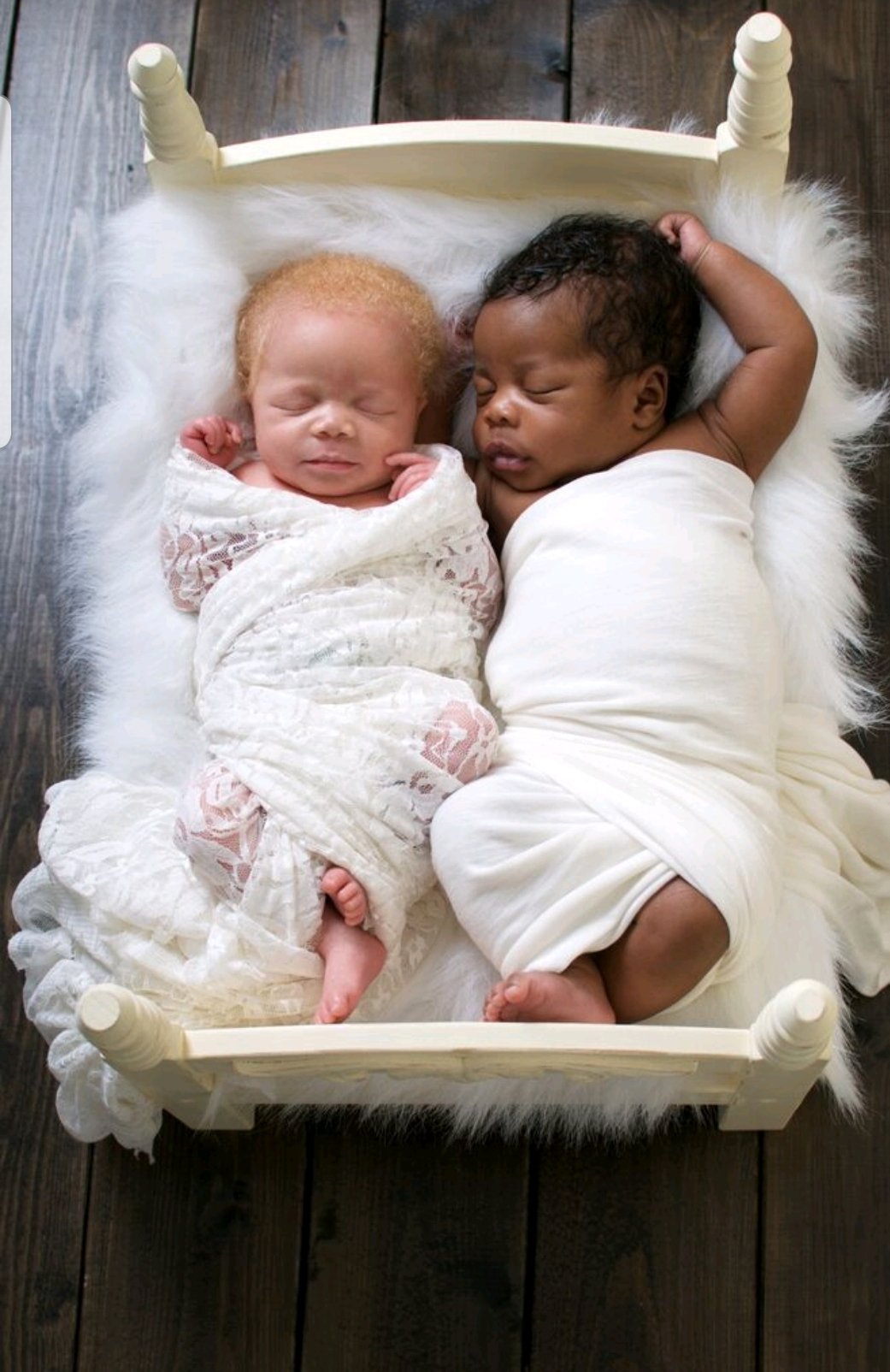 ---
Shocking News
However, after a few days, the doctors informed Judith that little Kachi is actually albino. "The news came as a shock to us because neither my husband nor I had cases of albinism in the family," said Judith.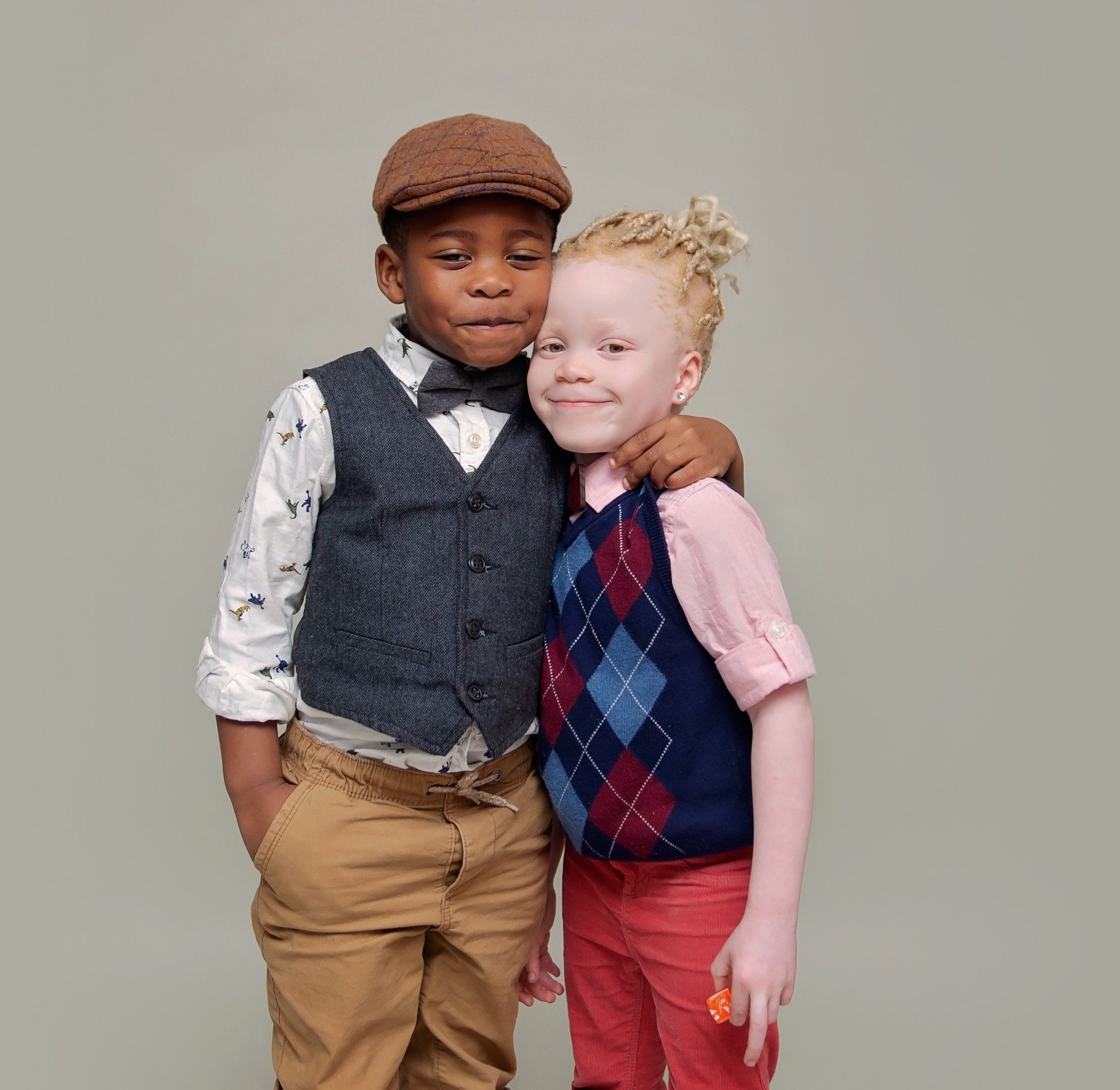 ---
Adorable Pictures
Three years after the birth of her twins, Judith is keen to share some beautiful photoshoots of her twins on social media. The mother considers her twins to be true warriors, after all, just to get pregnant she and her husband had to get treatments for over eight years. Now, the couple has incredibly unique babies.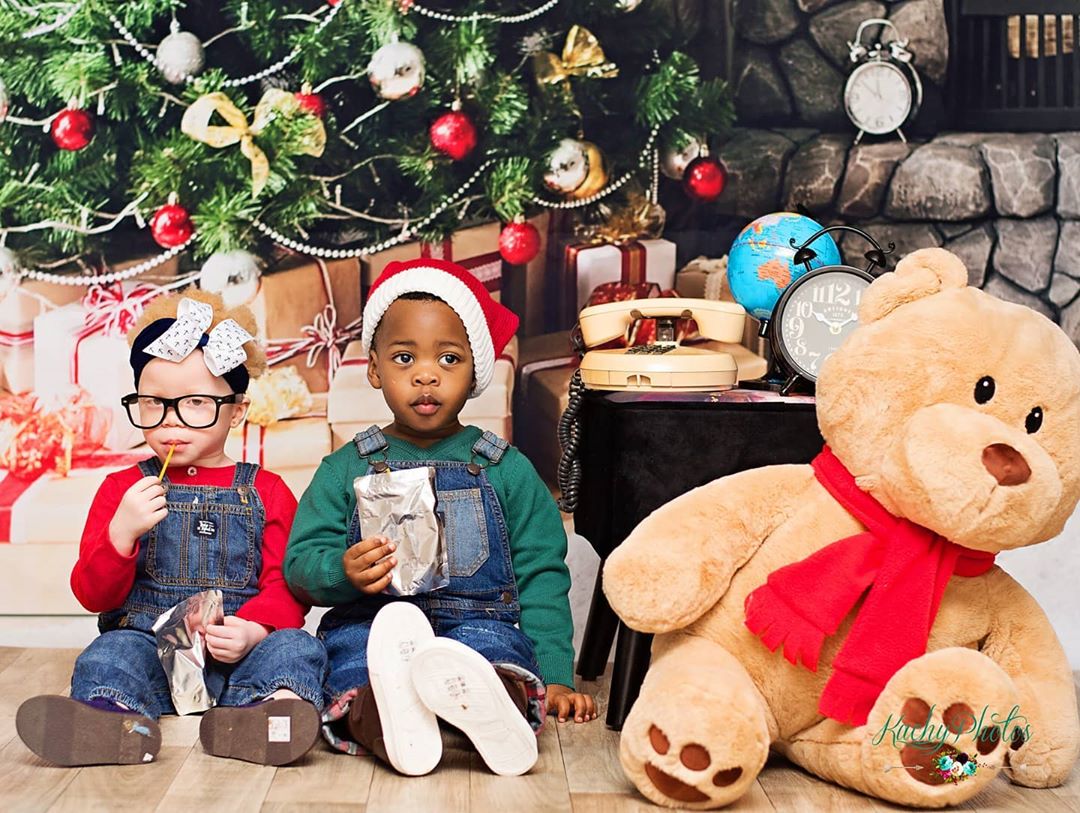 ---
Unique Child
She finished by saying, "I always tell my daughter how beautiful she is because she really is. I don't know if at the moment she has any idea how unique she is, but eventually, she will know. My responsibility is to educate my daughter and teach her to love herself." But, remember, not all cases of mixed color twins are related to albinism.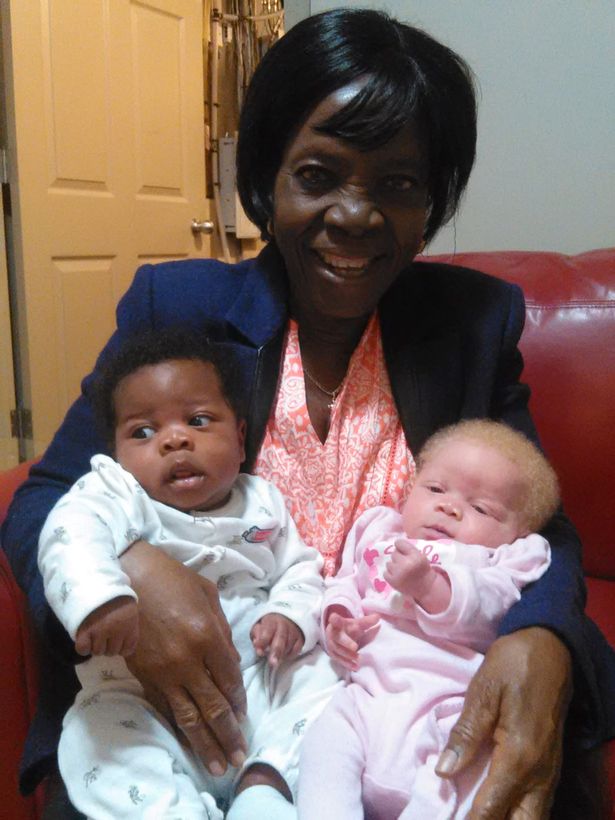 ---
Kendall and Baylee
In April 2015, it was the sisters Kendall and Baylee's turn to draw people's attention on social media. At the time, the girls' mother, Rebecca Horton, said in an interview with the British newspaper Daily Mail that when the girls were born, she and her husband were incredulous, for one being white and the other being black. And the same thing happened in Germany.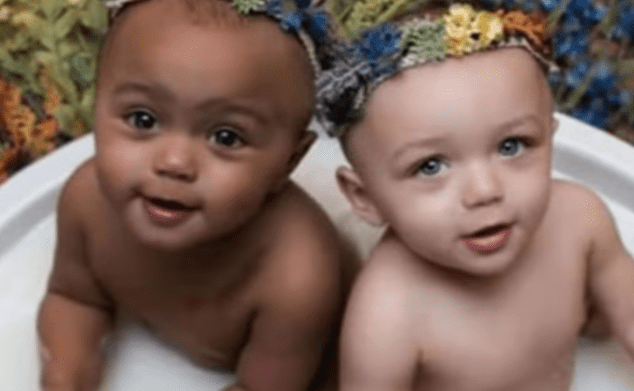 ---
Leonie and Louisa
In January 2012, in Germany, a dental assistant gave birth to girls of different colors, one white and the other black. The girls' mother, Funke Grit, told the German newspaper Bild that at the time of birth the surprise was even greater. First came a white girl and then a black girl! Not even the midwife could believe what was happening.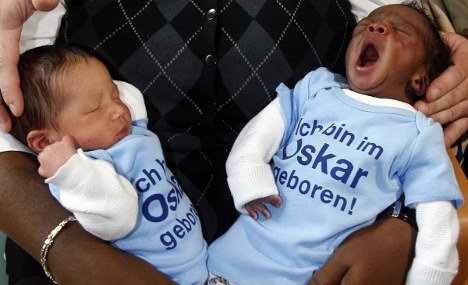 The best thing in these stories is that these mothers will never have a problem differentiating their twins, right? Besides, they are very adorable together! And you? Do you know any similar cases in your family? Tell us about it!
Source: BBC, Rare Diseases, Nature, Daily Mail, The Sun, Bild,