Vivien Leigh: Sad Truth About Her Personal Life And Career
Vivien Leigh was one of the most respected actresses both on stage and on the big screen, but behind her enormous talent was a troubled mind, afflicted by a debilitating mental illness. Her life was also marked by her scandalous yet extremely passionate long-lasting love affair with British actor Laurence Olivier. Here's a look into Leigh's drama-filled life.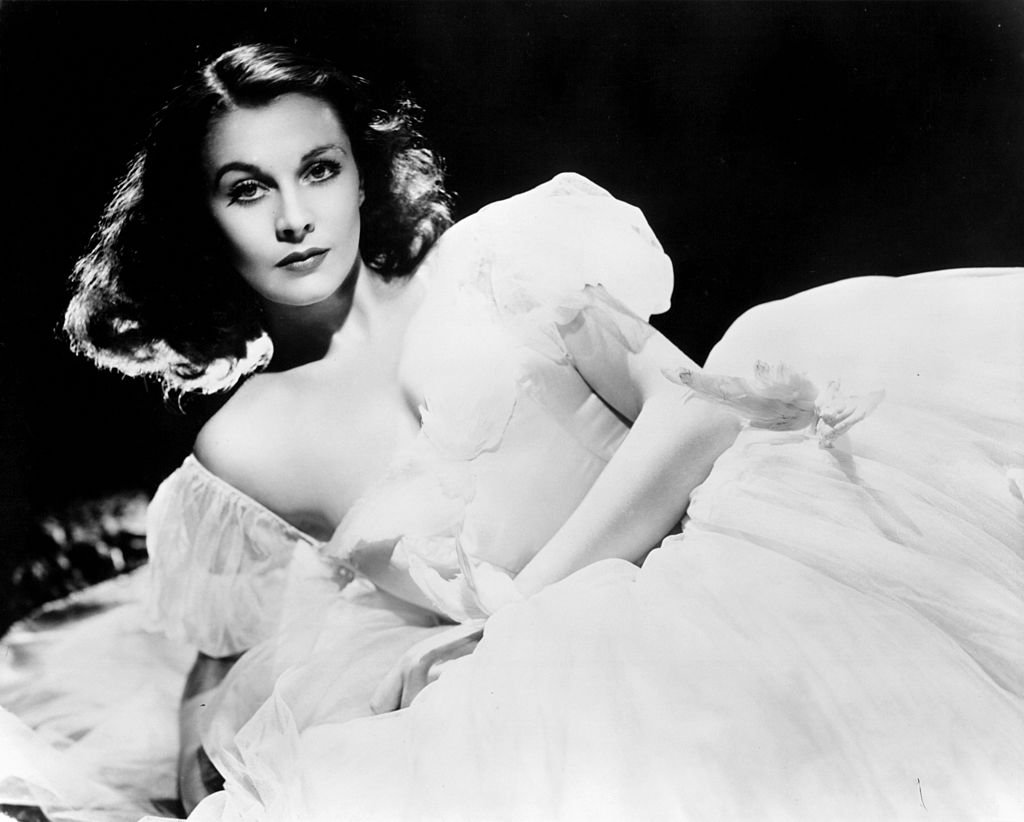 ---
From India to London
Vivien Leigh was born Vivien Hartley on November 5, 1913, in India to British parents Ernest and Gertrude, originally from Bridlington in Yorkshire. She lived in India until her 7th birthday, after which she was sent to live and study at Catholic boarding school in Roehampton, near London.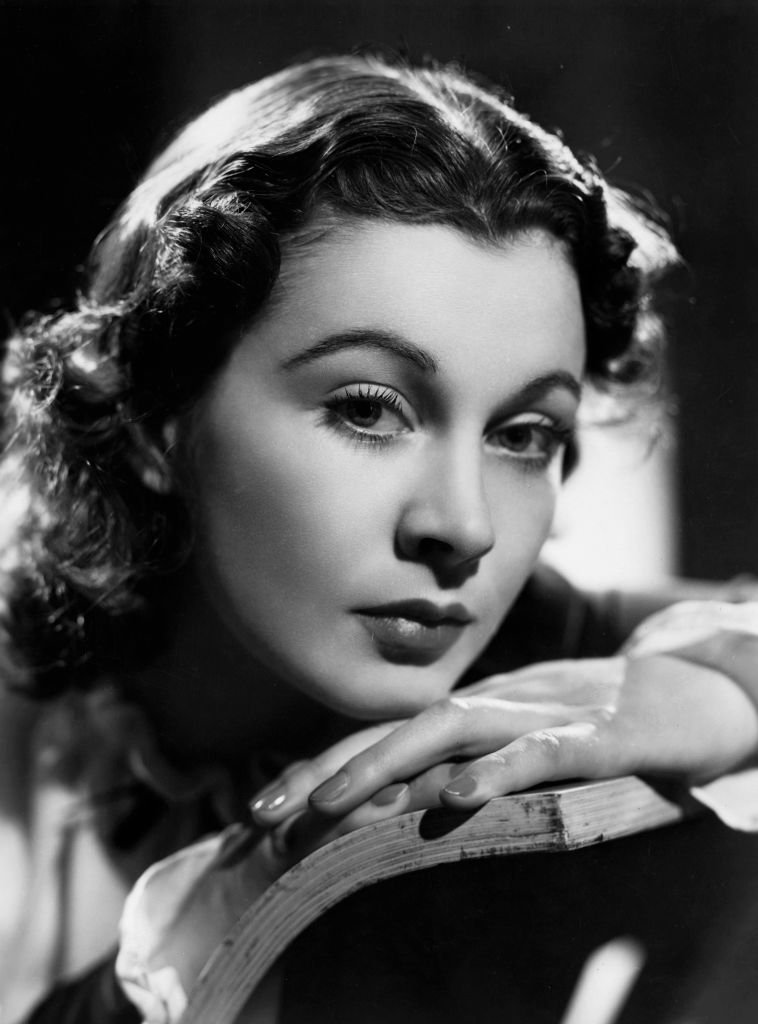 Despite her vivacious and kind personality, the years she spent apart from her family and the strict education she was given at school, would originate many of the traumas she would hold on to throughout her life. Her parents left India when she was 13, and the family started traveling all over Europe. Vivien would only return to London at 17, in 1931. Those travels contributed to her sophistication and charm.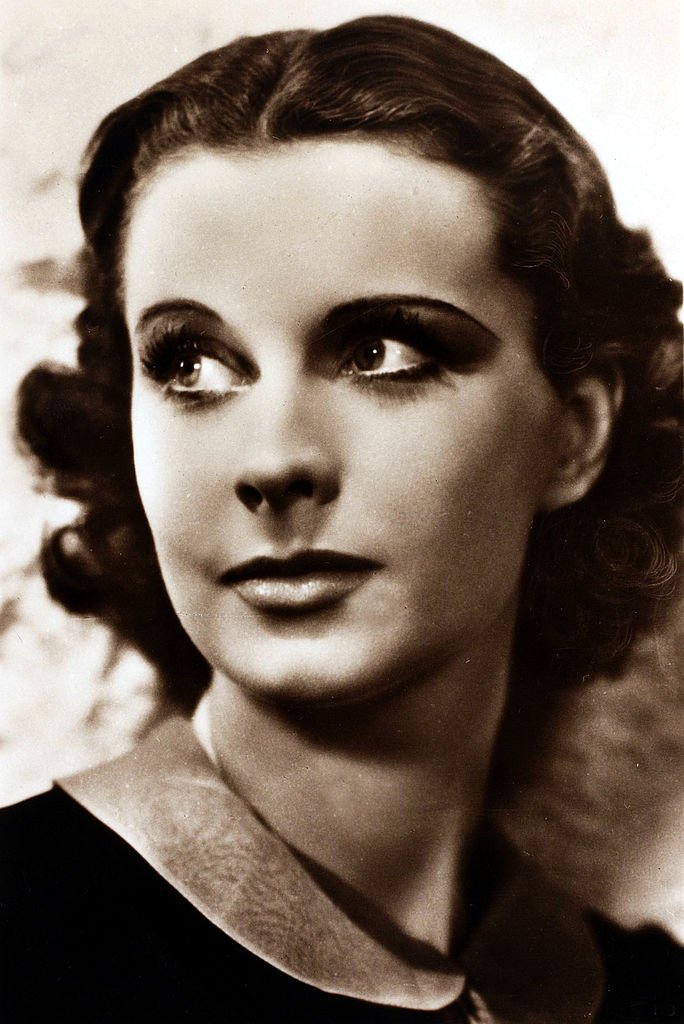 ---
Falling in love with acting
Vivien's first experience took place at the early age of three when she recited "Little Bo Beep" at her mother's amateur theatre group. In 1935, at 22 years old, Vivien caught the public's attention after being cast as Henriette in the play "The Mask of Virtue." She had such a remarkable performance that soon, film offers started to appear.
By then, Vivien was married to a barrister called Herbert Leigh Holman, who, despite not being a fan of his wife's love for acting, took it as nothing but a whim. In 1933 they had a daughter, Suzanne, and two years later, Vivien (now Vivien Leigh) was suddenly a star after her lead role in "The Mask of Virtue." Their relationship was doomed from that moment on.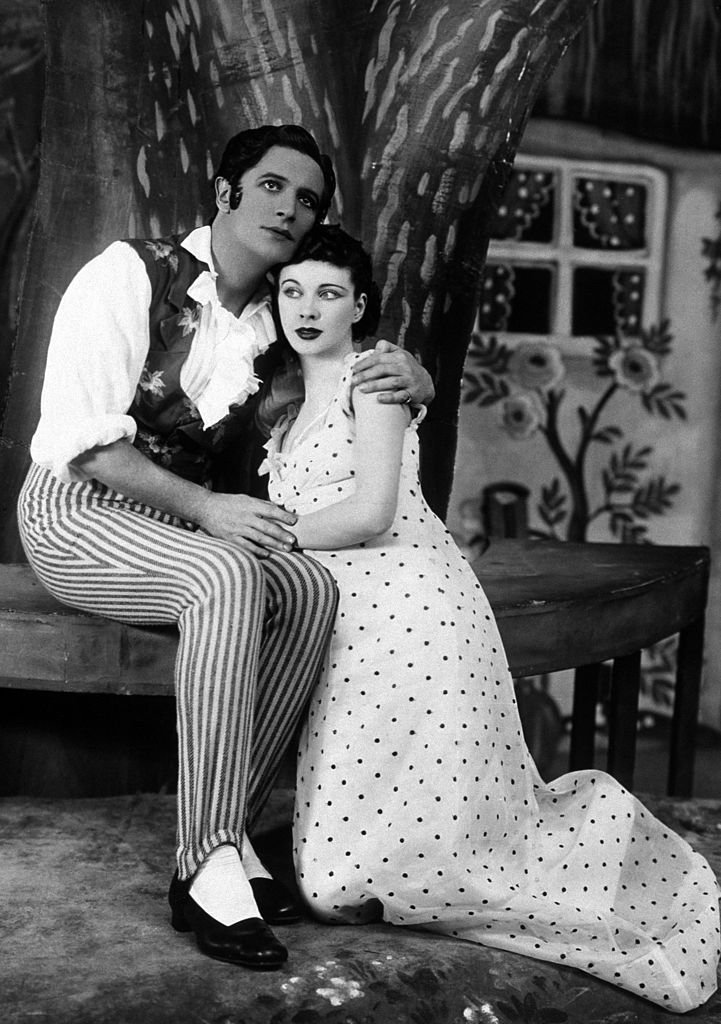 ---
Vivien and Olivier meet
In 1936, Vivien met Laurence Olivier after one of her stage performances in London. The actor was extremely impressed with the young actress's talent and wanted to congratulate her in person. The chemistry between them was immediate, even though both Vivien and Olivier were married at the time. Allegedly, Vivien commented with a friend, "That's the man I'm going to marry."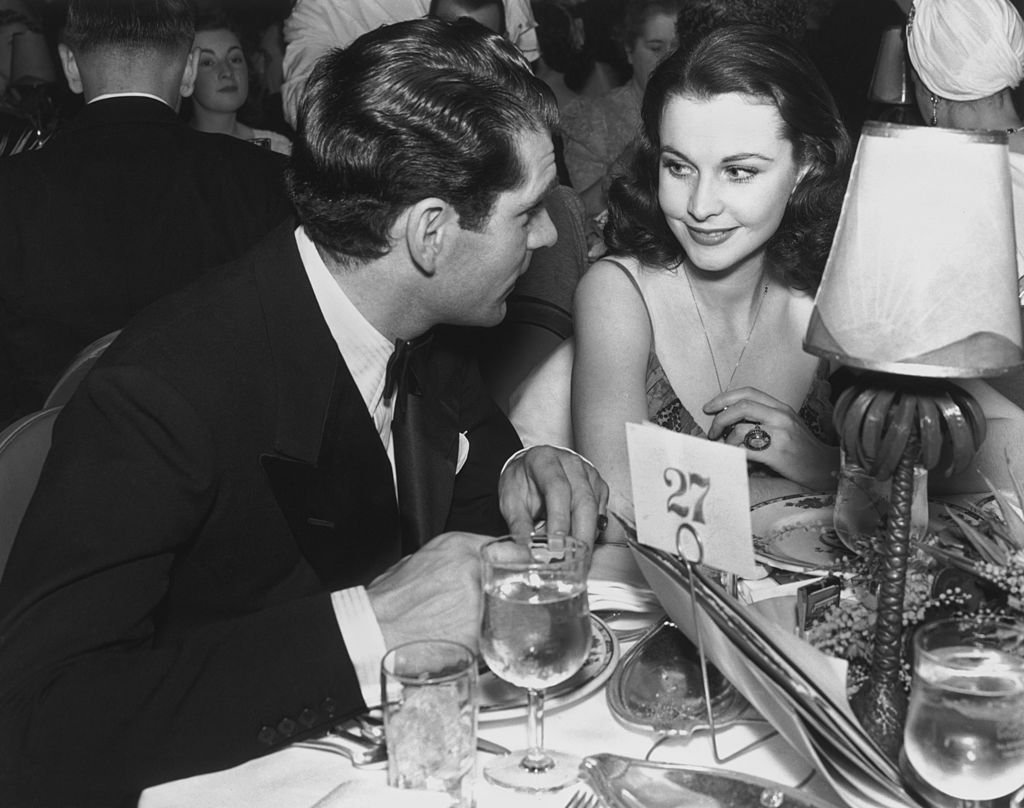 Olivier had married actress Jill Esmond, the daughter of two respected British actors, out of fear of not finding anyone better to settle down with. The marriage wasn't exactly perfect, as there was very little physical intimacy between them since Esmond was more attracted to women. They still had a child together, nevertheless. It was around this time that Vivien and Laurence's affair started.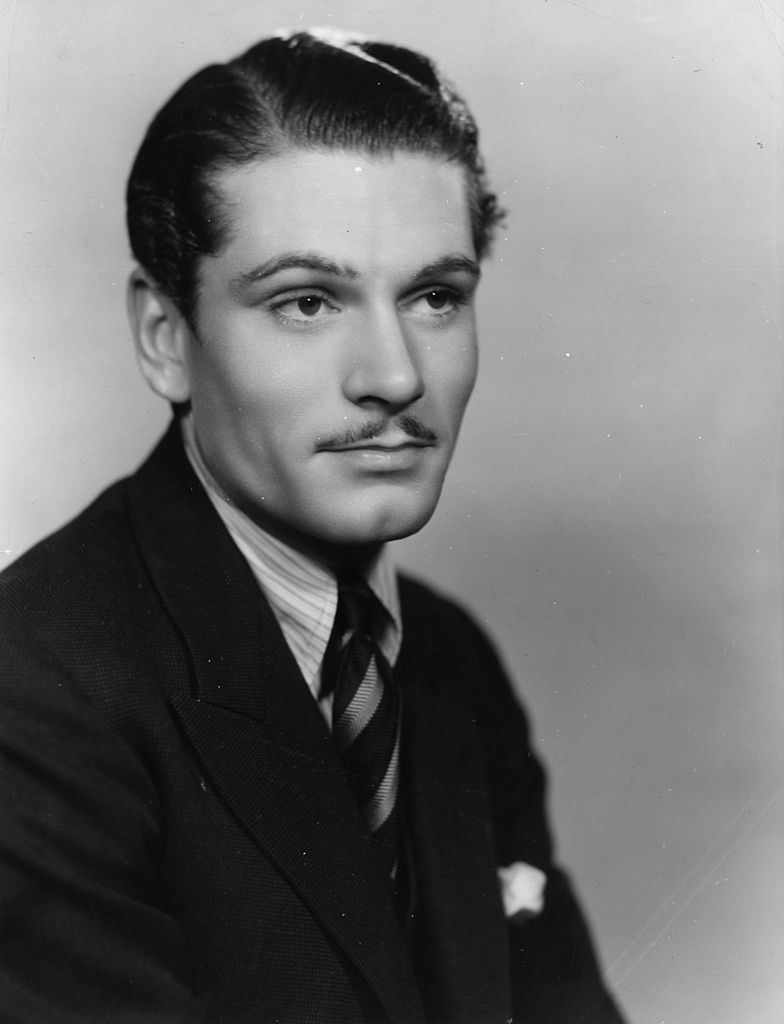 ---
The beginning of a love affair
Vivien and Laurence couldn't take their eyes or hands off each other. The actor felt uncontrollably drawn to Leigh. "I couldn't help myself with Vivien. No man could," Olivier said. "I hated myself for cheating on Jill, but then I had cheated before, but this was something different. This wasn't just out of lust. This was love that I really didn't ask for but was drawn into."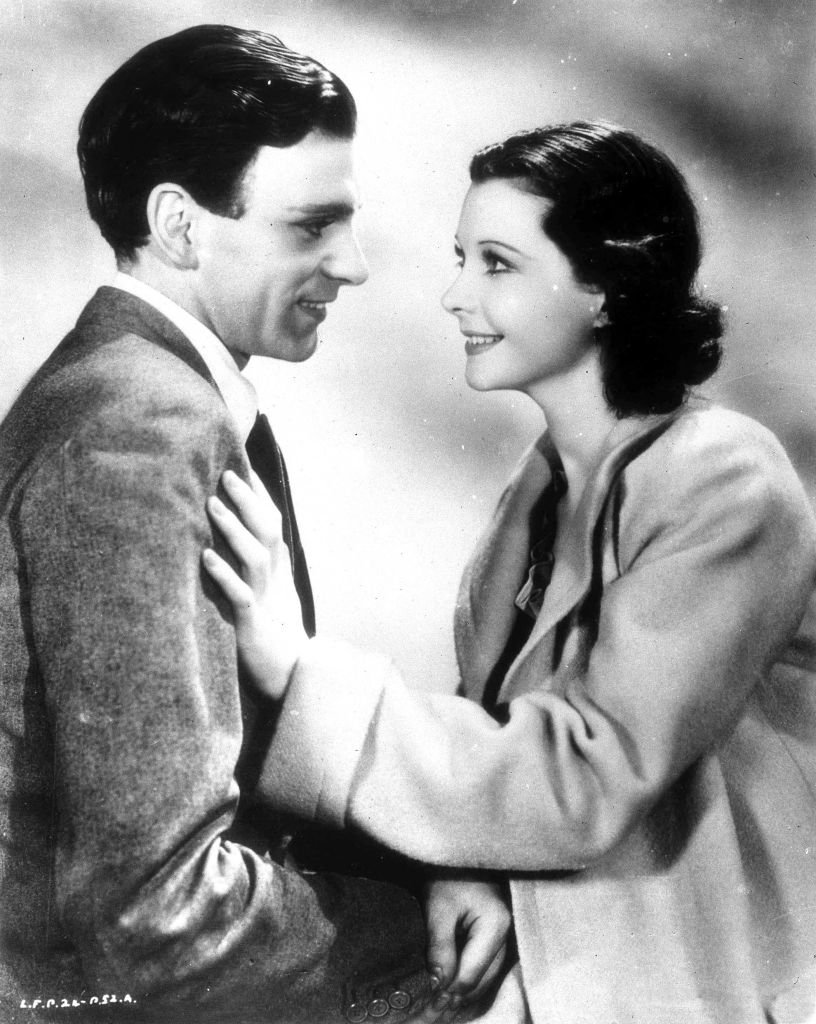 One year after they first met, they were cast in their first film together, "Fire Over England." They spent as much time together onset as off set. They went on to travel to Denmark to perform in "Hamlet." Upon their return to London, they both informed their spouses that they wanted the divorce and immediately moved in together.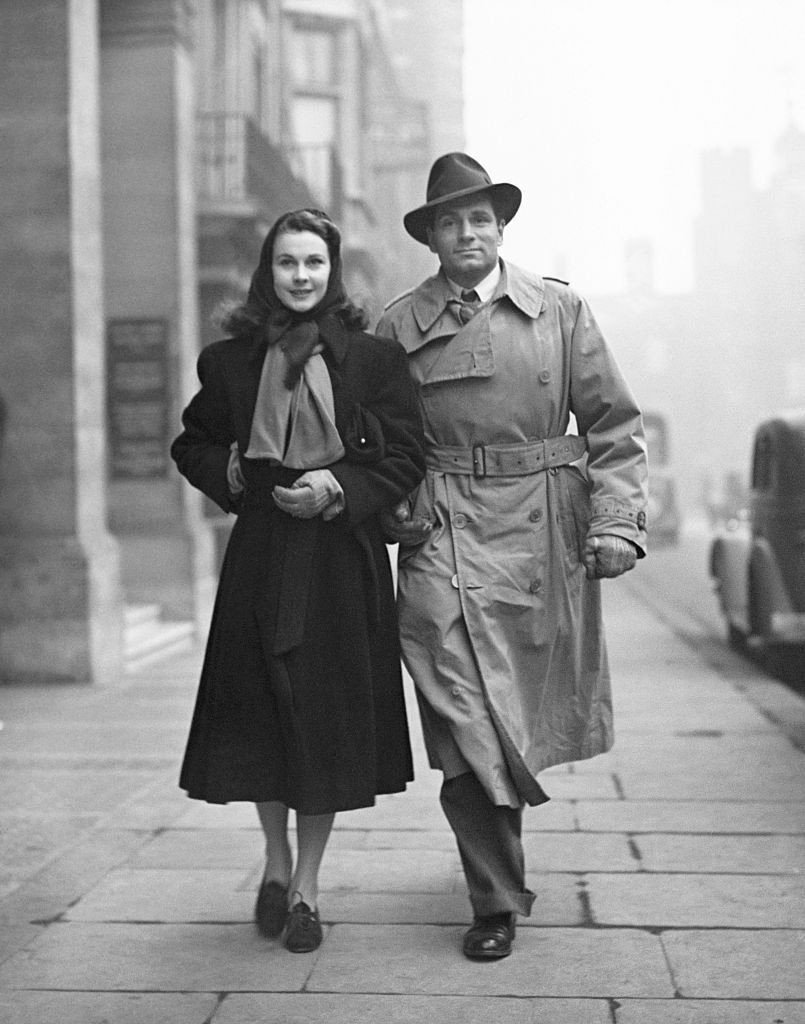 ---
Vivien's demons start appearing
About a year after moving in together, Olivier was forced to leave Vivien behind in England in 1939 to play the role of Heathcliff in the film "Wuthering Heights." It was around this time that the actress started to show signs of mental illness in the form of a bipolar disorder. The actress began to suffer sudden mood swings, which were giving her a reputation of being hard to work with.
During their short time apart, Vivien and Laurence couldn't stop thinking about each other and kept permanently in touch, exchanging passionate love letters. "I woke up absolutely raging with desire for you, my love," the actor wrote. To which Vivien replied, "I love you with, oh everything somehow, with a special kind of soul."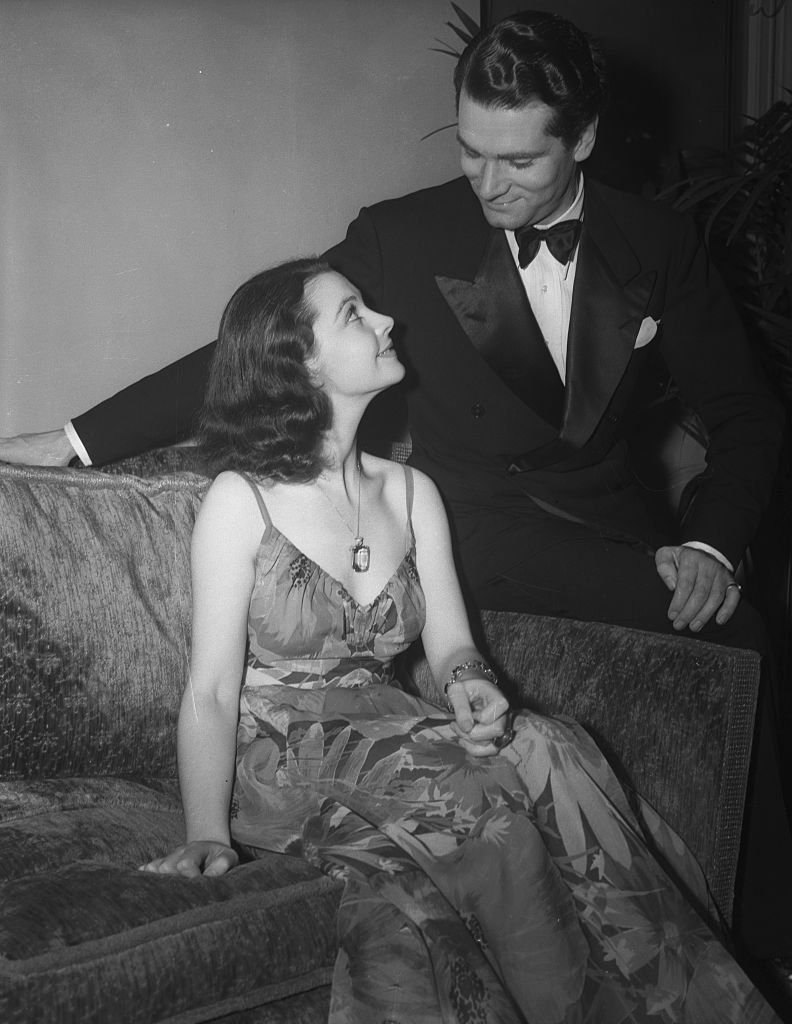 ---
Becoming Scarlet O'Hara
In 1939, Olivier recommended Vivien for the role of Scarlet O'Hara in the movie "Gone With the Wind." The actress was eventually offered the part and headed over to Los Angeles to start shooting. Working with Leigh wasn't getting any easier, though, as her manic behavior was getting worse. Vivien would write to Olivier about her concern that the movie would end up being a failure.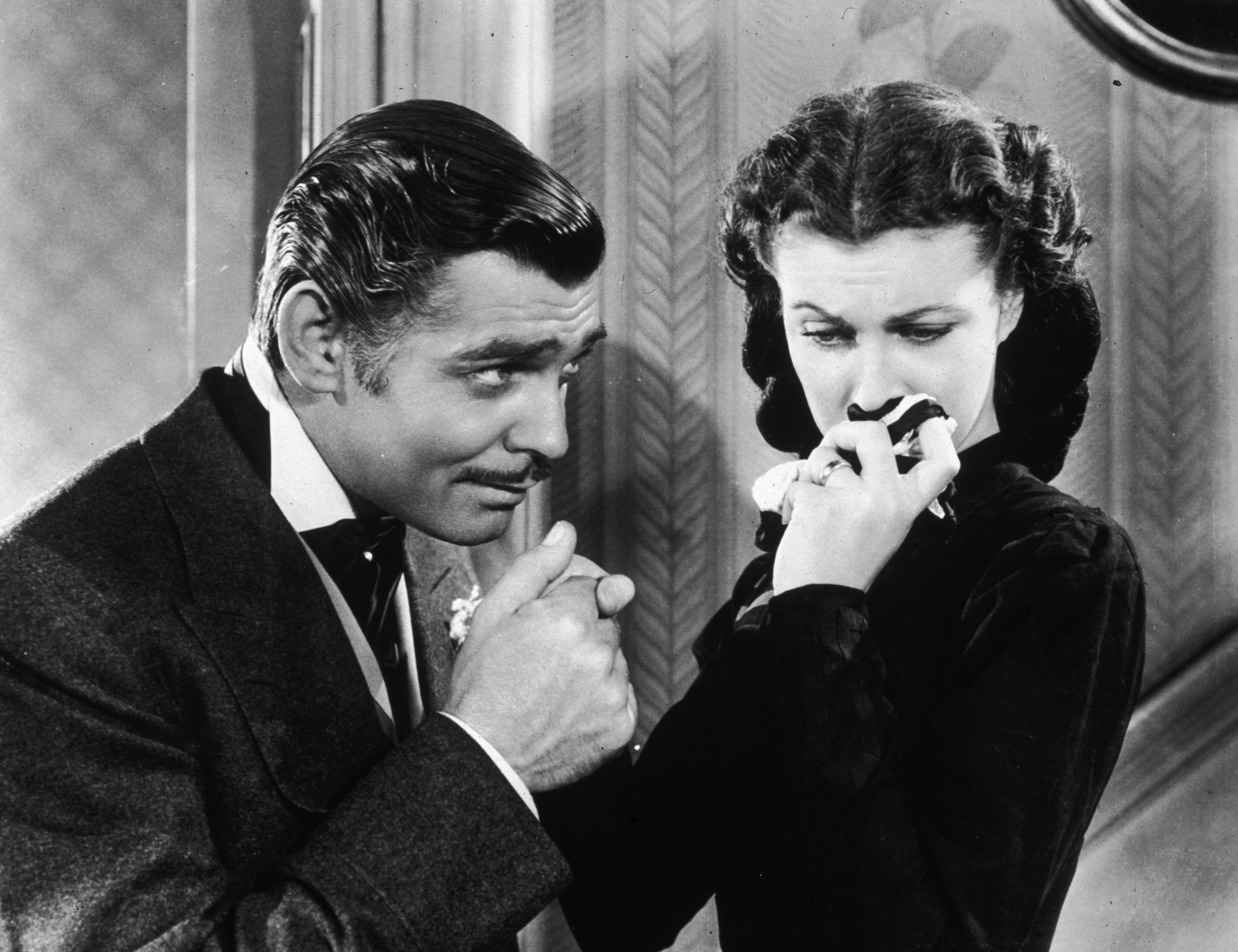 Olivier replied to Leigh with some advice. "You have got to be damn smart to make a success of your career in pictures which is ESSENTIAL for your self-respect," he wrote "I am afraid you may become just boring. Never to me … But to yourself and because of that to others." Their worries were swept away, though, when Leigh won the Oscar for Best Actress the following year.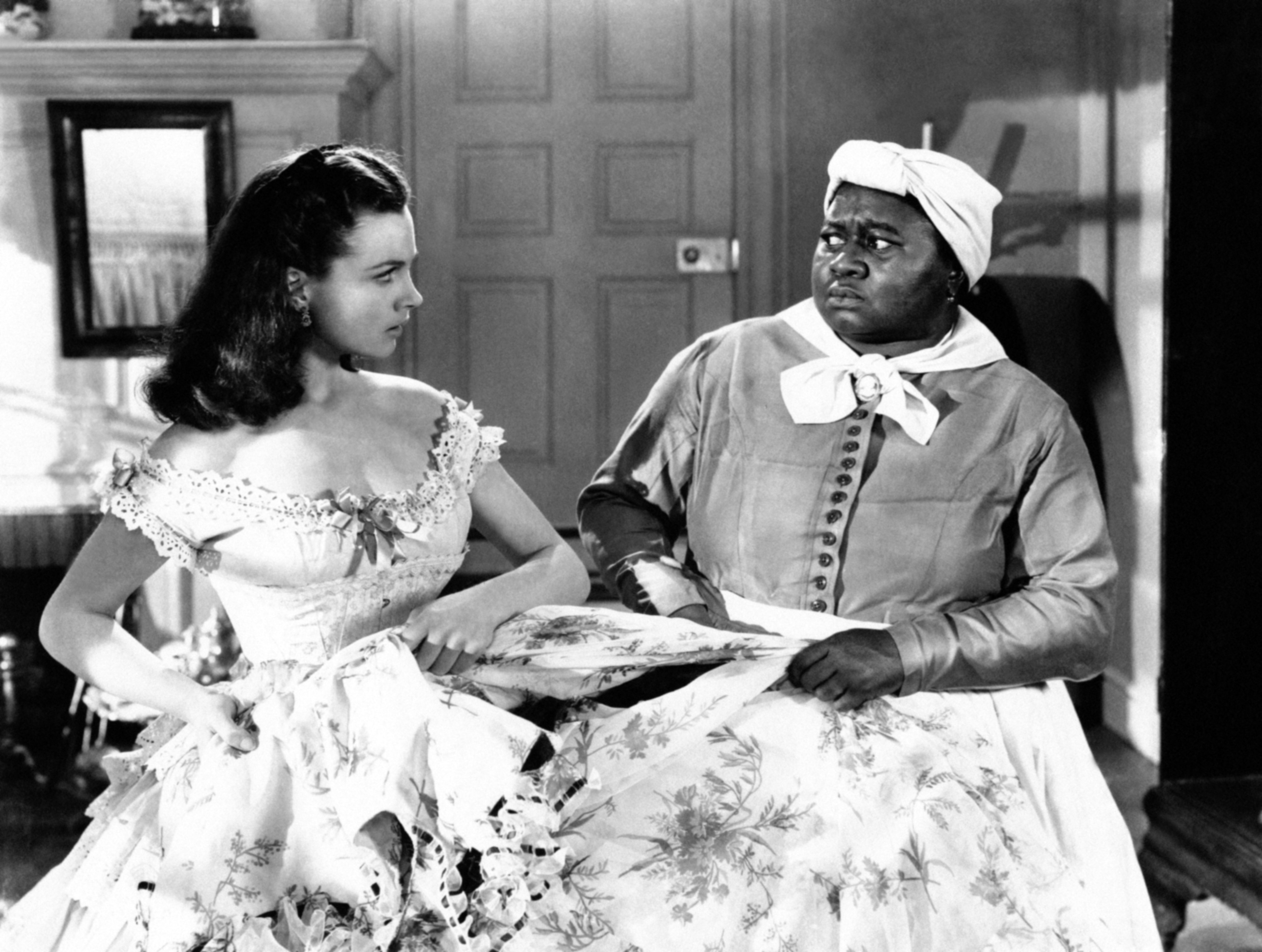 ---
A relationship away from the public eye
Unable to spend much time apart, the couple continued to find ways to work together. However, their adulterous relationship (as they were still married to other people) proved to be an obstacle. They were deeply disappointed when "Gone With The Wind" producer David O. Selznick chose Olivier but not Leigh for his next movie, "Rebecca," directed by Hitchcock.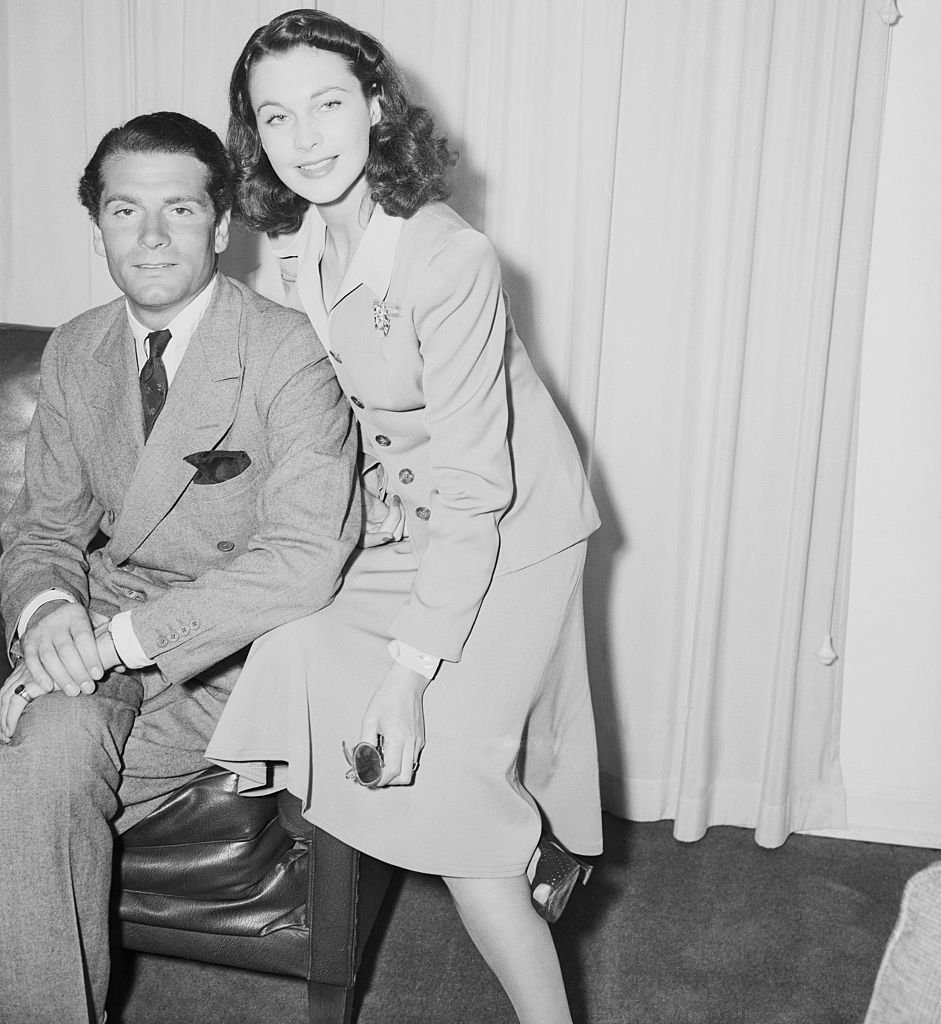 Selznick justified his decision by saying that it was best for them to keep their relationship off-screen until they were finally divorced. In a letter written to Leigh, Olivier advised her that it would be, in fact, best to keep everything discreet. "We are a popular scandal, or rather a public one," he wrote. "Therefore, it is only reasonably good taste to be as unobtrusive as possible."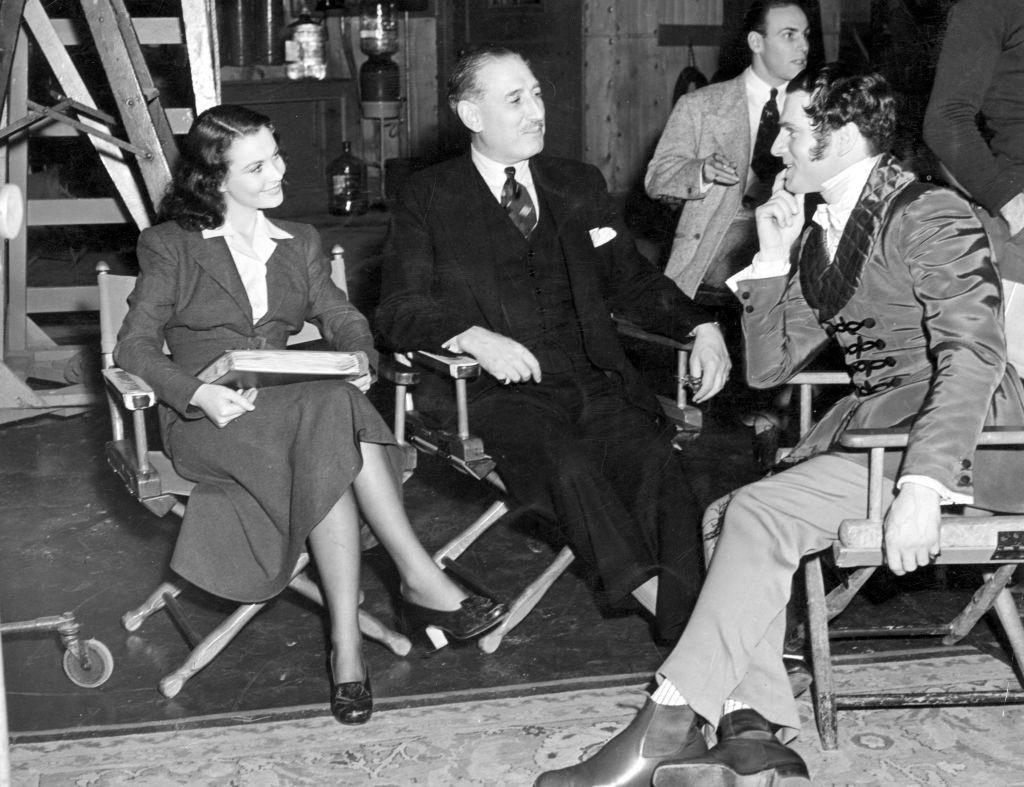 ---
Getting married and working together
Their divorces were finally officialized in February 1940, although neither of them got custody of their children. That same year, Leigh and Olivier were getting married at San Isidro Ranch in Santa Barbara. Now, as a married couple, away from public judgment, they went on to appear in several films together, such as "21 Days Together" (1940) and "That Hamilton Woman" (1941).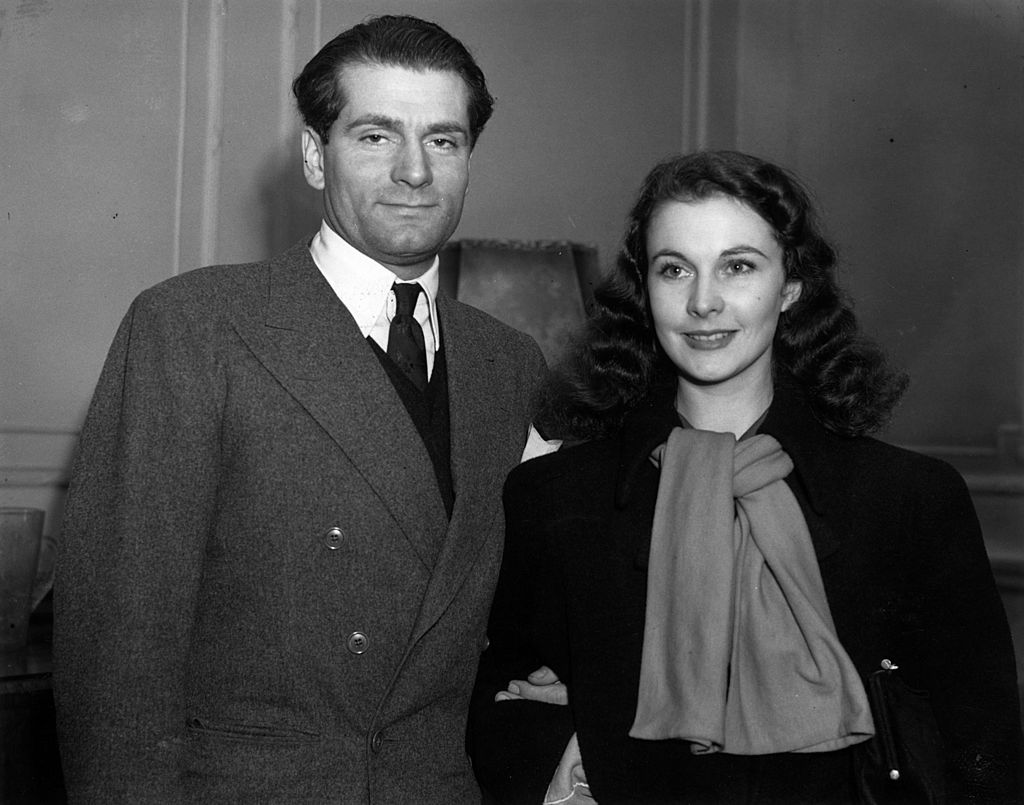 Olivier and Leigh also starred in their own Broadway production of "Romeo and Juliet." The play ended up being a flop though, with critics being relentless in their disapproval of the couple's performance, associating it to the adulterous start of their relationship. It resulted in a severe financial loss for them, as they had invested thousands of dollars of their own money in the production.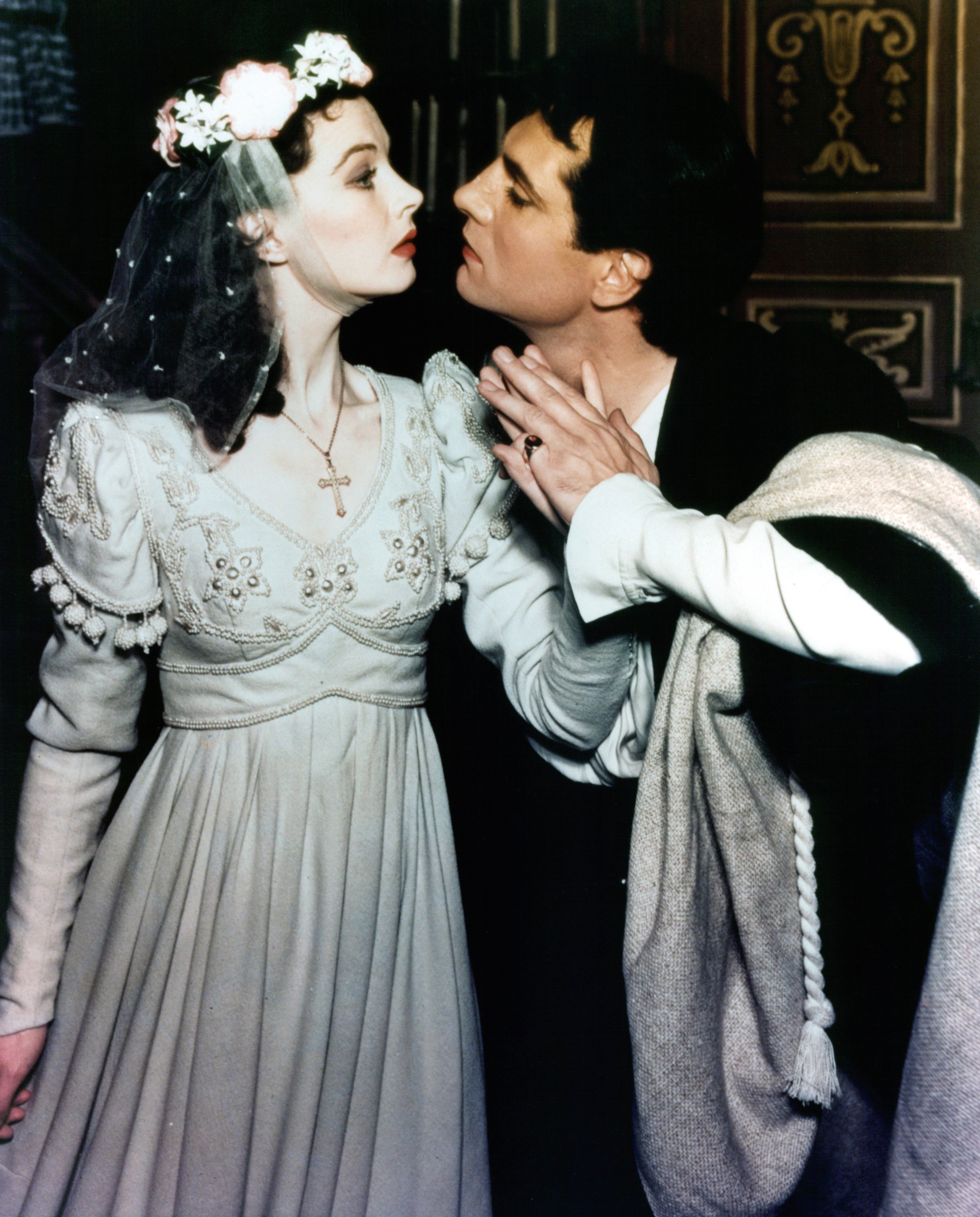 ---
Going back to England
Shortly after, Olivier, looking to help Britain, his home country, in World War II, starts taking flight lessons in the US. After 250 hours of flight, Olivier and Leigh end up moving back to England, where the actor was stationed at a training squadron with the Royal Air Force.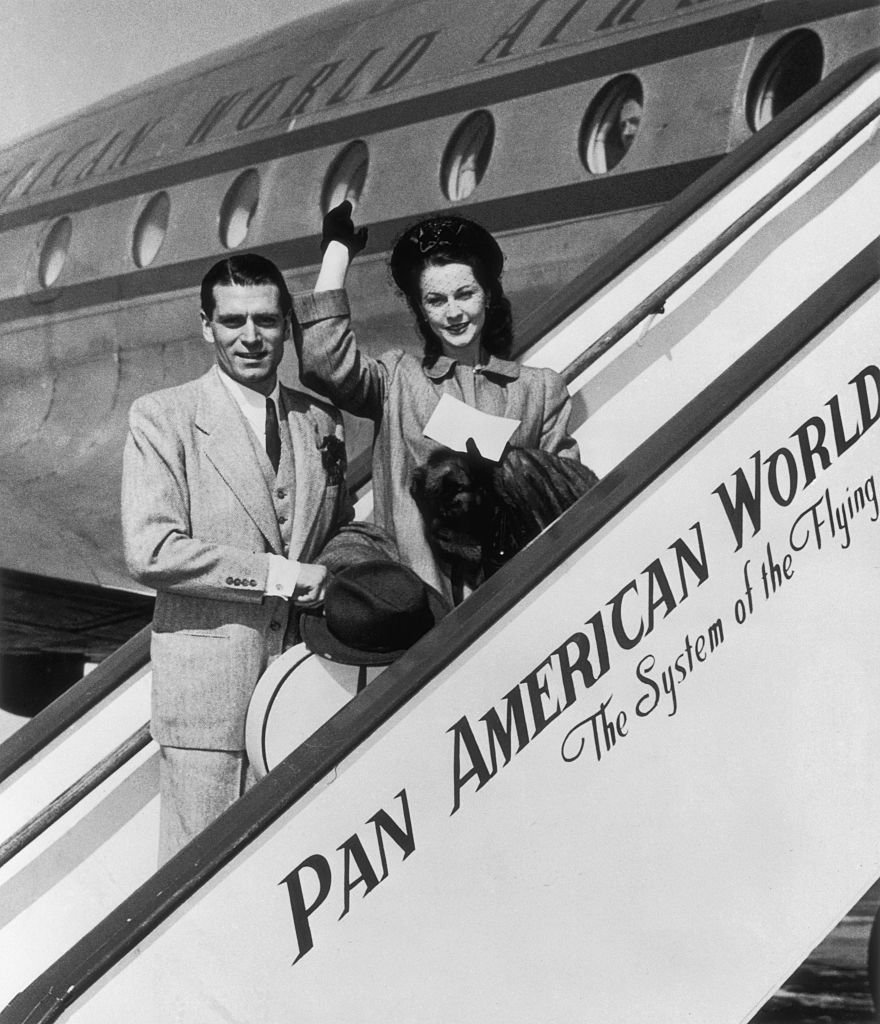 It was around this time that their marriage started coming apart. Leigh had developed a drinking habit, and Olivier was beginning to feel suffocated in the relationship. Noël Coward, the English playwright, commented that Olivier "looked unhappy" after visiting them at RAF Worthy Down. But things were still not as bad as they would eventually be.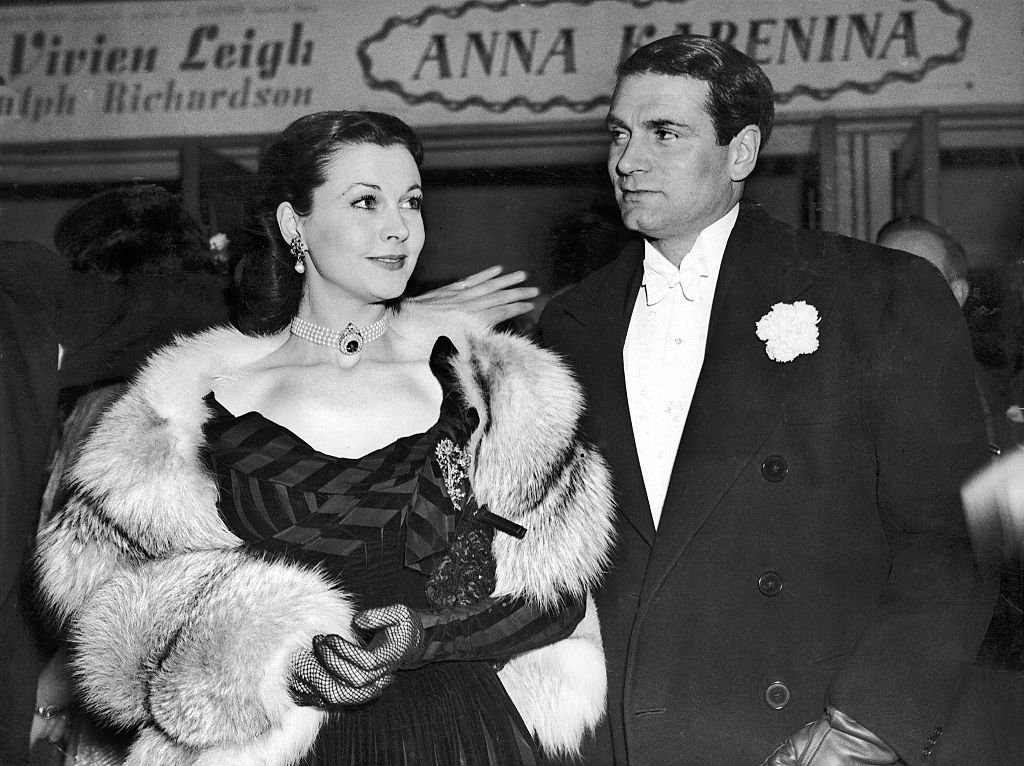 ---
Going through hard times together
Olivier first noticed Leigh's erratic behavior back in 1937, during their trip to Denmark. Leigh had attacked Olivier verbally but seemed to have no recollection of it the following day. Two years later, Leigh's secretary writes to Olivier sounding yet another alarm. "Several times, I thought she was really going mad," SunnyLash said. "She warned me once that someday she would, and I was beginning to believe that time had come."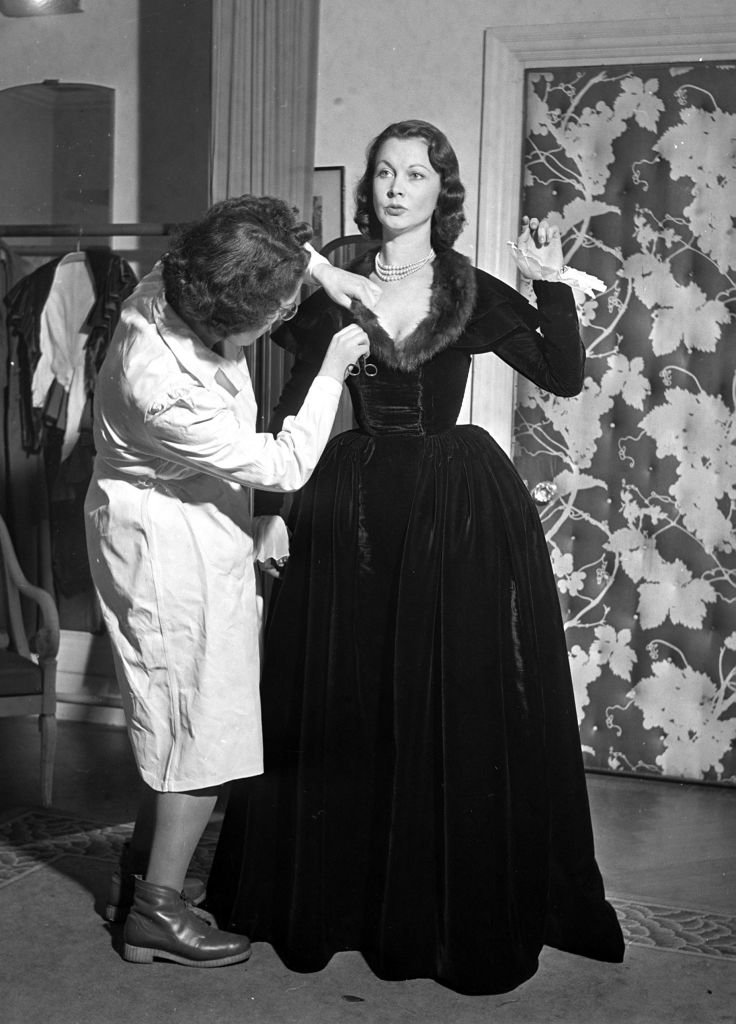 Olivier then decides to take Leigh to see a psychiatrist. She is eventually diagnosed as manic-depressive. With no cure or medication back then, Leigh's condition continued getting worse. She would show moments of whirlwind energy, followed by others of terrible depression. This ends up taking a toll on Olivier, who is sometimes limited to 3 to 4 hours of sleep while dealing with Leigh.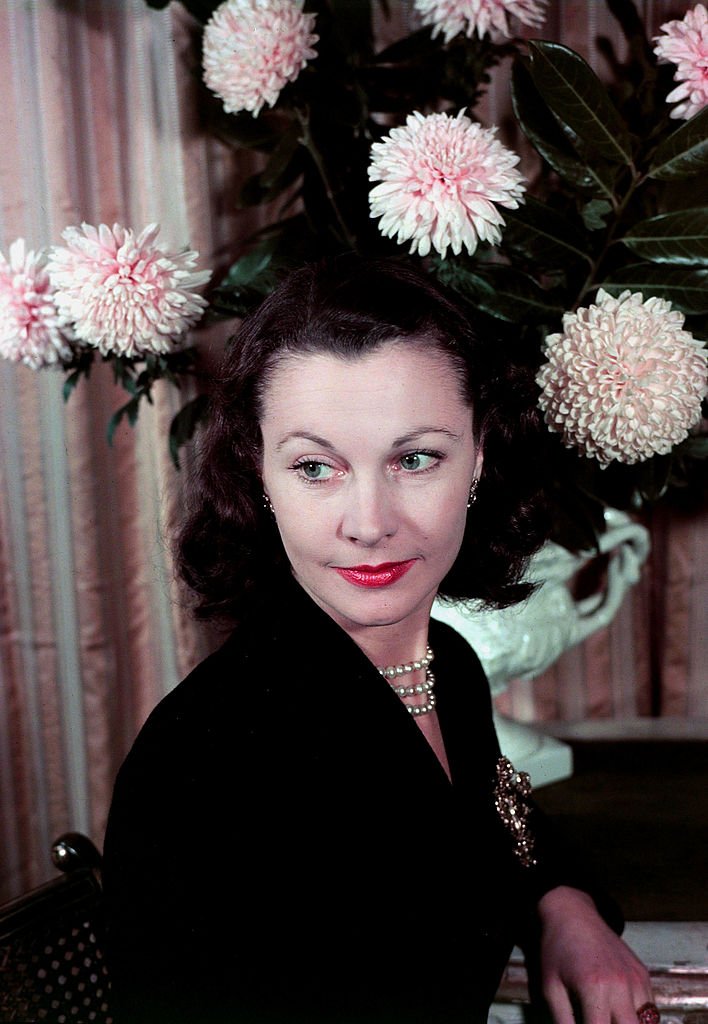 ---
Taking breaks from work
Leigh's personal instability caused her to take frequent breaks from work throughout the 1940s. That didn't stop her from continuing to land several high-profile roles on stage and on screen, although none of them could match the success her role as Scarlet O'Hara had brought her.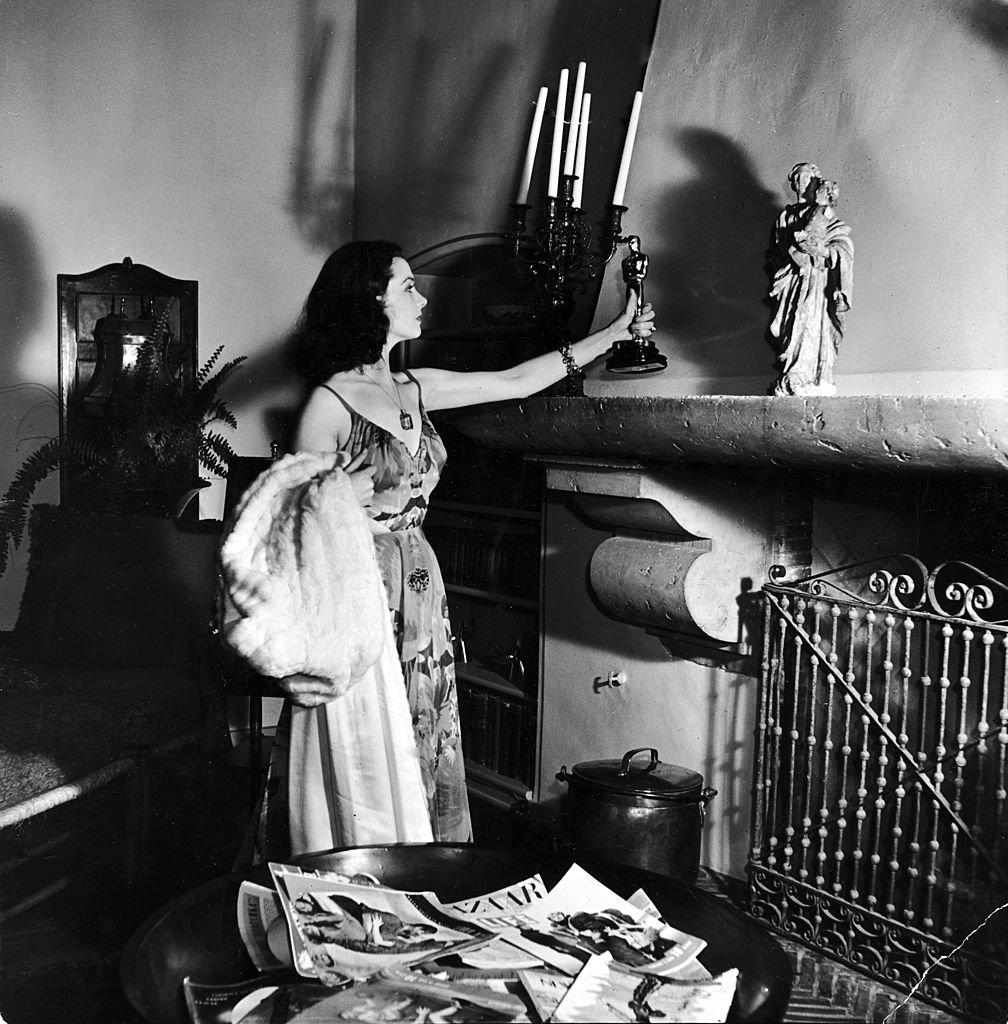 ---
Becoming physically ill
Shortly after coming back from a tour in North Africa with Olivier in 1944, Leigh fell ill and was diagnosed with tuberculosis in her left lung. Despite some critics saying that he put his career in front of his wife, Olivier showed a caring side by continually writing to Leigh from Paris during the several weeks she spent in the hospital.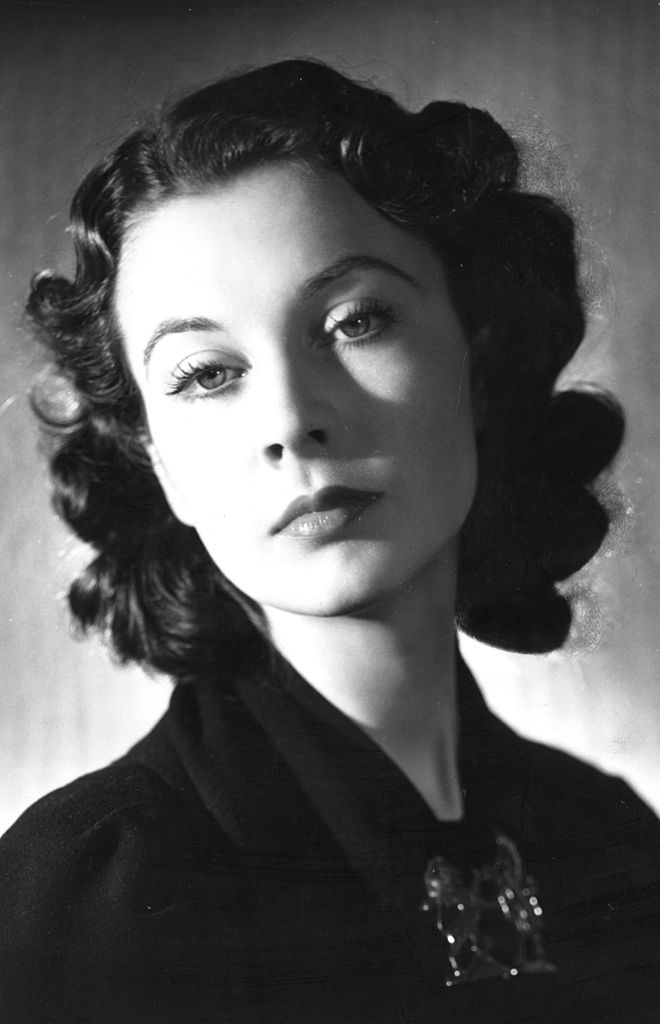 "Please please my angel send me word of what the doctor said, + if it is possible ask him to send me a report," he wrote. "You're the only person in the world who could make hideously selfish me love another more than I do myself."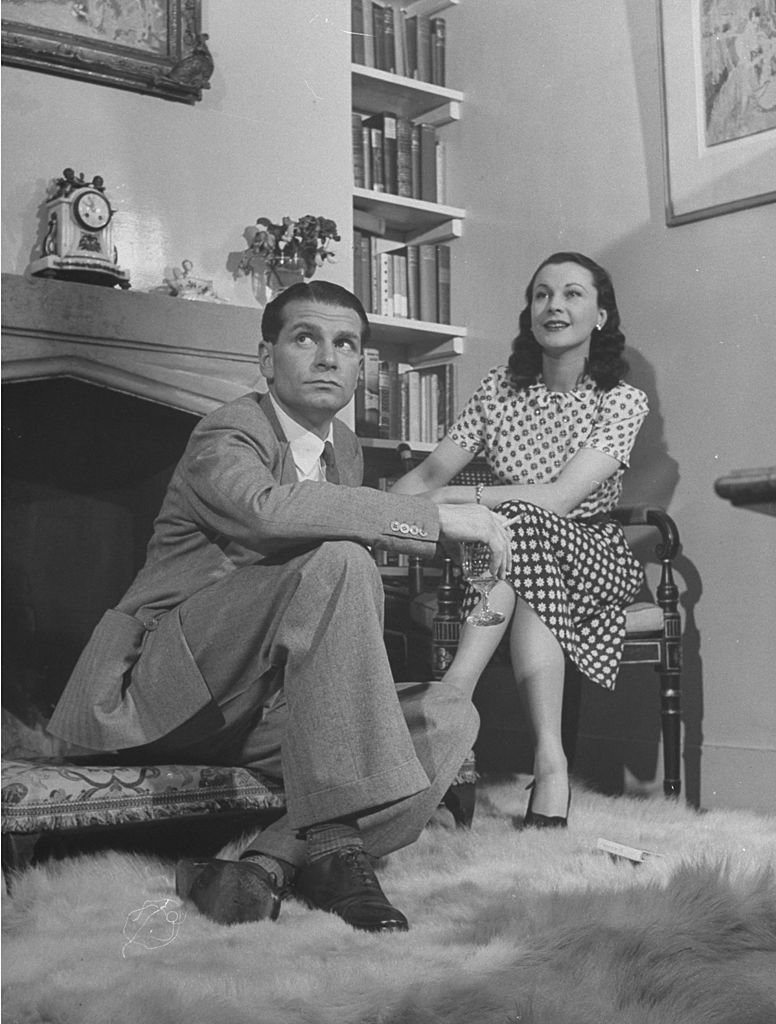 ---
Her first breakdown
Despite having been warned by doctors that she should stop acting, Leigh never gave up on her passion. In 1944, while shooting "Caesar and Cleopatra," the actress found out she was pregnant. Leigh, unfortunately, suffered a miscarriage soon after, allegedly caused by a fall on set. This event led Leigh to a deep depression, and the first of several bipolar disorder fits she would have throughout her life.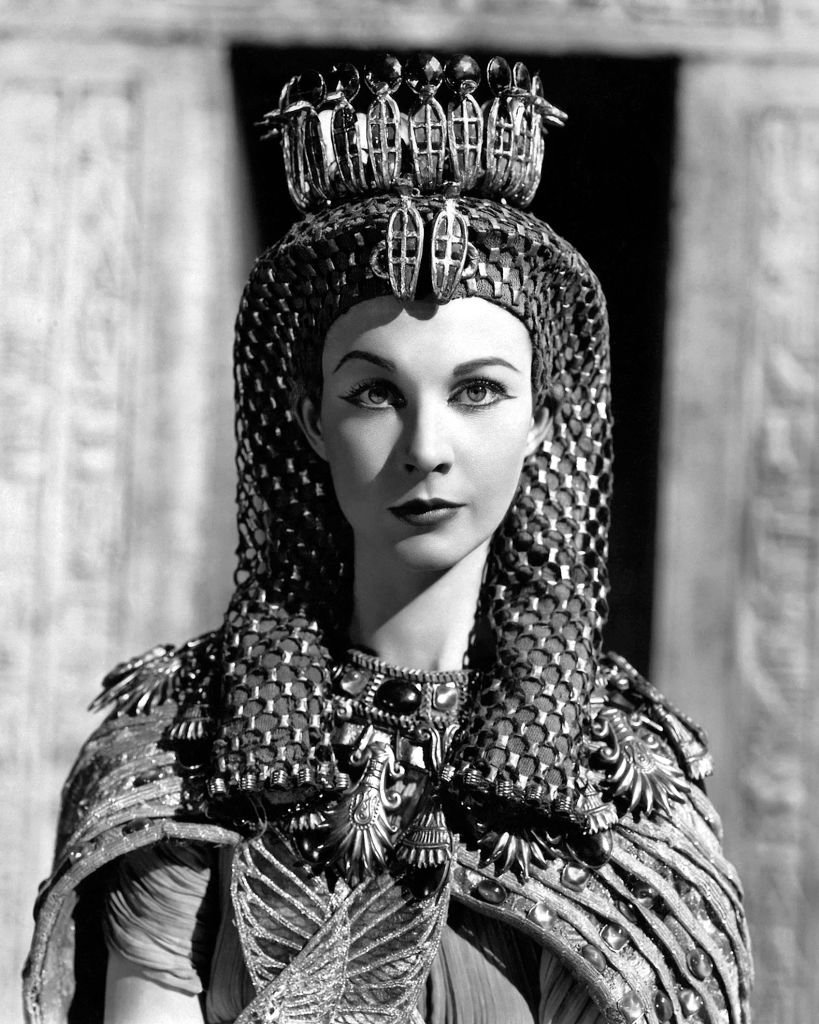 Leigh never returned to her role as Cleopatra, and her mental condition ended up taking a toll on her career, while Olivier's career was at its peak. Leigh joined him as he toured for stage performances of "Henry IV" and "Oedipus," and as he was later knighted at Buckingham Palace, making her Lady Olivier. At the same time, Leigh's condition continued getting worse.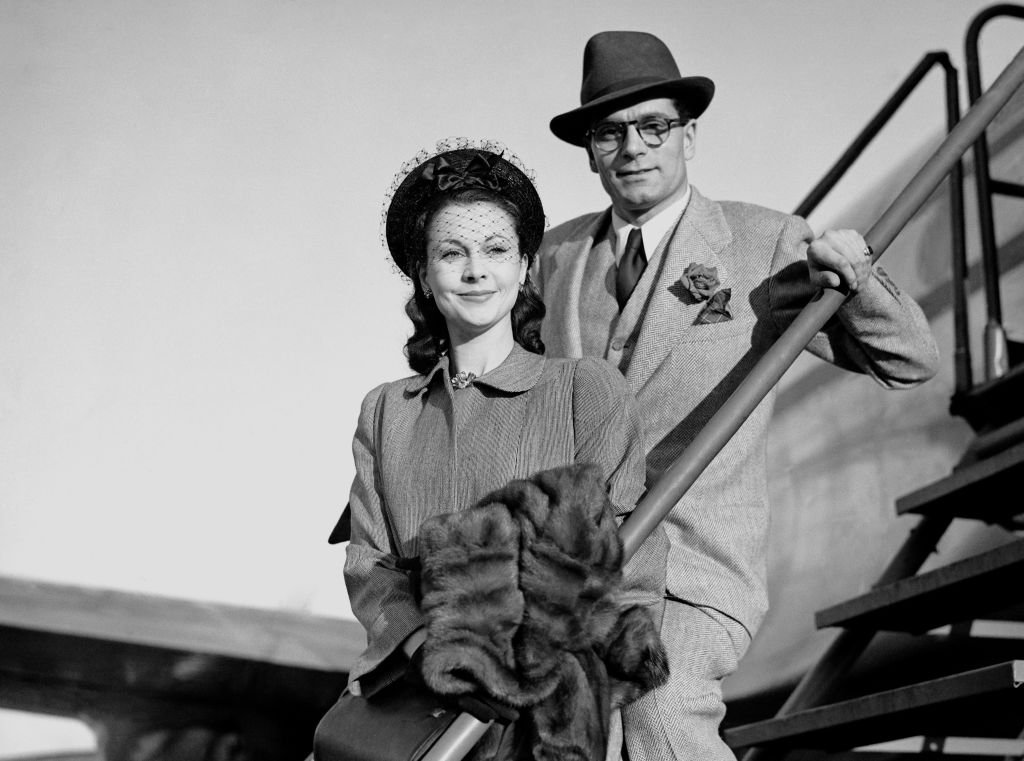 ---
A collapsing marriage
In 1948, Leigh went back to acting. The couple decided to go on a six-month tour in Australia and New Zealand to raise funds for their theatre. Leigh revealed that she was unable to control her fits, which were getting more frequent. She would frequently let her understudy replace her, after days of not sleeping, and the couple would get into heated arguments repeatedly over Leigh's mood swings.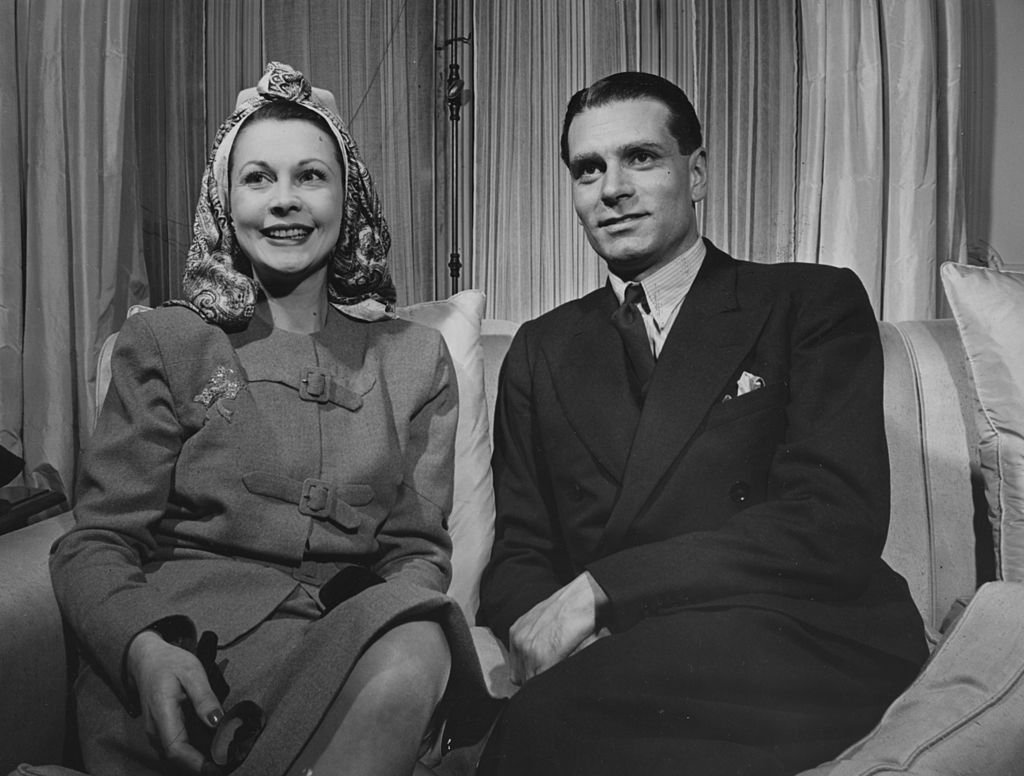 It was also during that tour that Leigh met Australian actor Peter Finch, with whom she would end up having an extra-marital affair with. Not knowing about it, Olivier hired Finch for his production company, which led him to move to London, adding more fuel to the situation. Later, Olivier referred to this time as the moment he "lost Vivien."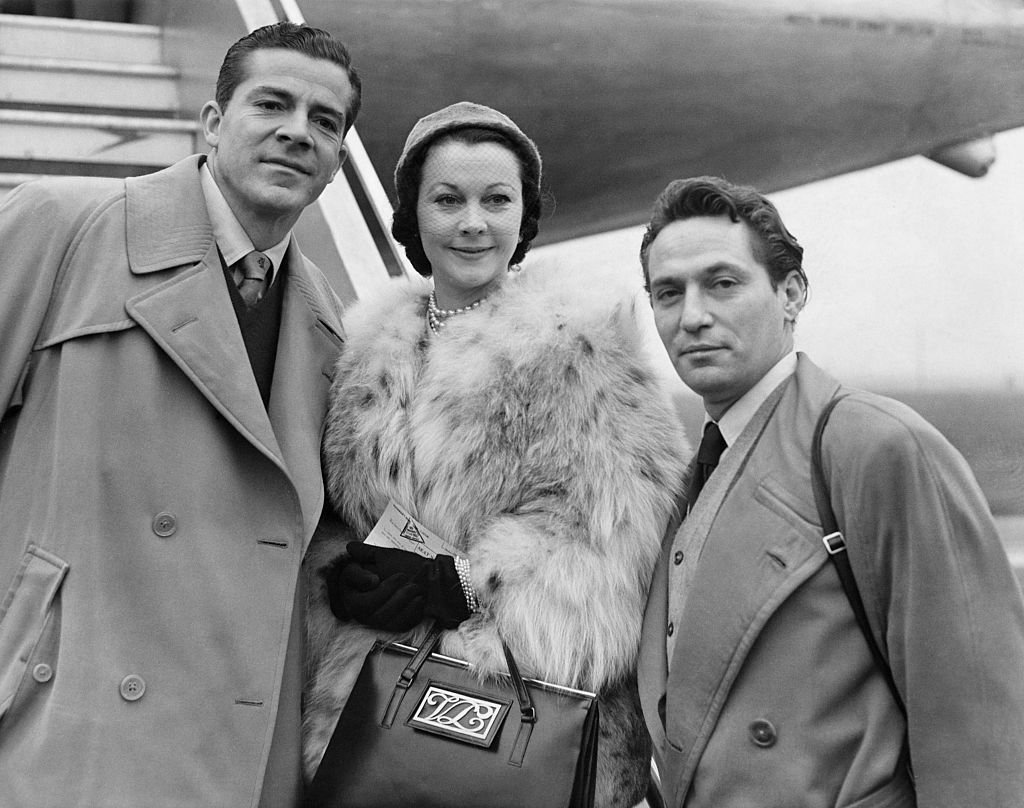 ---
Winning the Critics' hearts
In 1949, the actress landed the role of Blanche Du Bois in a stage production of "A Streetcar Named Desire" in London. After a very successful year, Leigh was cast for the same role in the 1951 Hollywood movie from Elia Kazan, starring opposite Marlon Brando. According to the critics, her performance surpassed her previous one in "Gone With The Wind."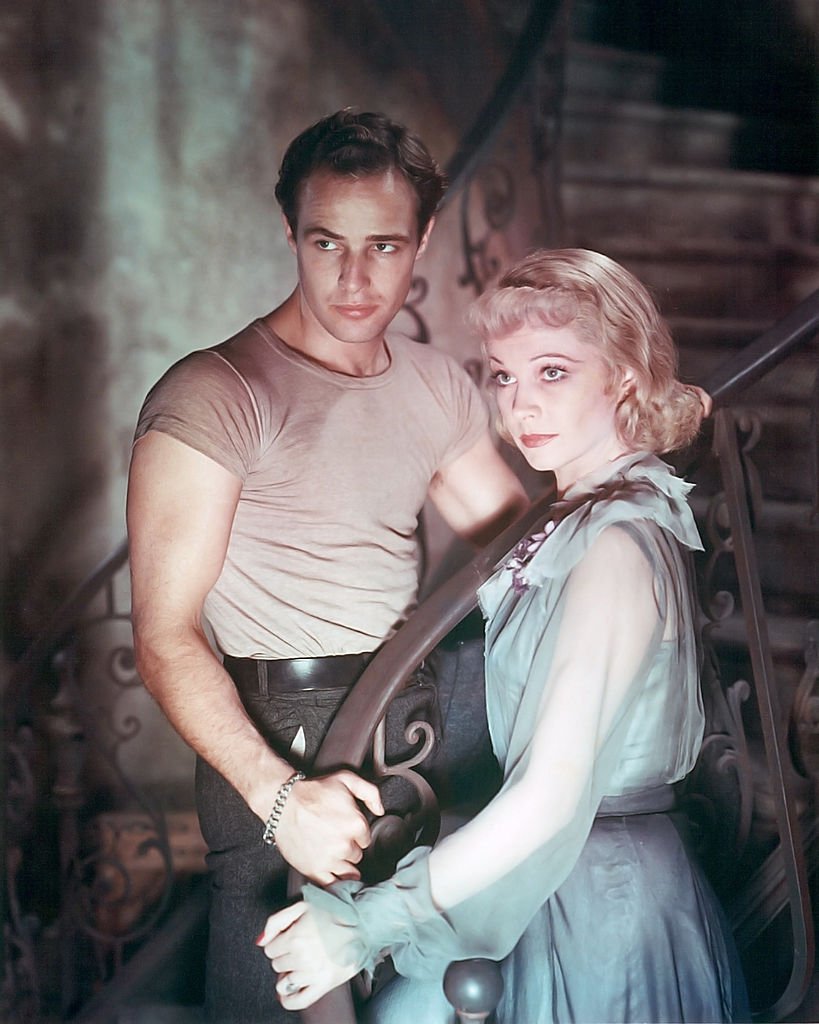 It was impossible not to see the resemblances between Leigh and Du Bois, a mentally troubled woman hiding behind a facade of fragility, which must have influenced the actress's outstanding performance. Leigh later said that playing that role pushed her "into madness." She won her second Best Actress Oscar as well as a British Academy of Film and Television Arts Award and a New York Film Critics Award.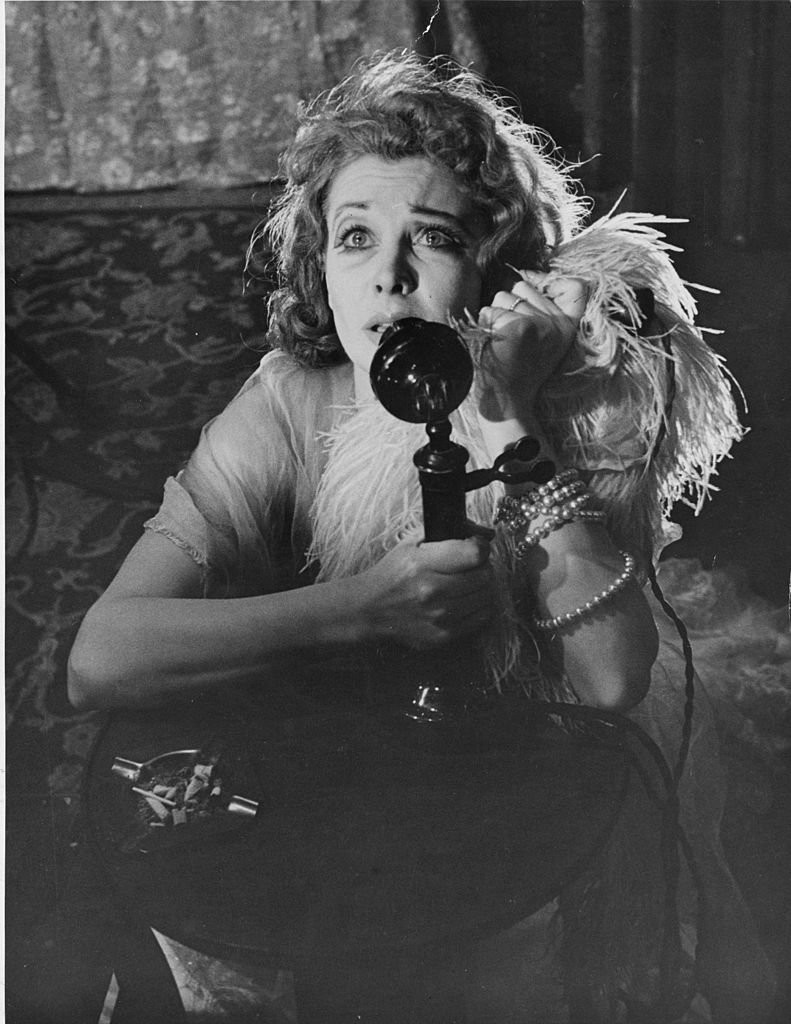 ---
Losing control
Two years later, in 1953, while in Sri Lanka shooting the movie "Elephant Walk," Leigh began showing signs of paranoia and becoming erratic on set. Her insomnia had gotten worst and she was having constant hallucinations, as confirmed by her co-stars David Niven and Stewart Granger in their autobiographies. She eventually was put on a plane and sent back to Los Angeles, and was replaced by Elizabeth Taylor.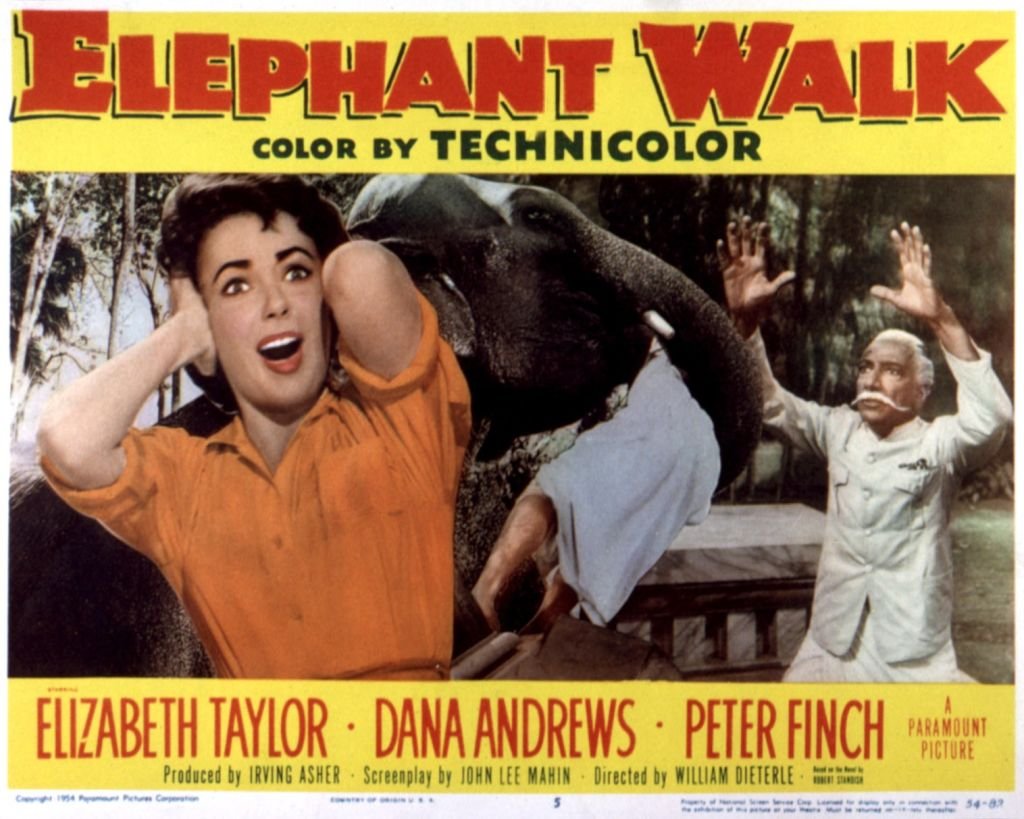 ---
Trying to save their marriage
During the 50s, Leigh's condition continued to deteriorate. She would often fall into uncontrollable crying fits. Olivier would often find his wife "inconsolable...sitting on the corner of the bed, wringing her hands and sobbing, in a state of grave distress." In 1953, even after Leigh having admitted to her years-long affair with Finch, the couple tried to save their marriage.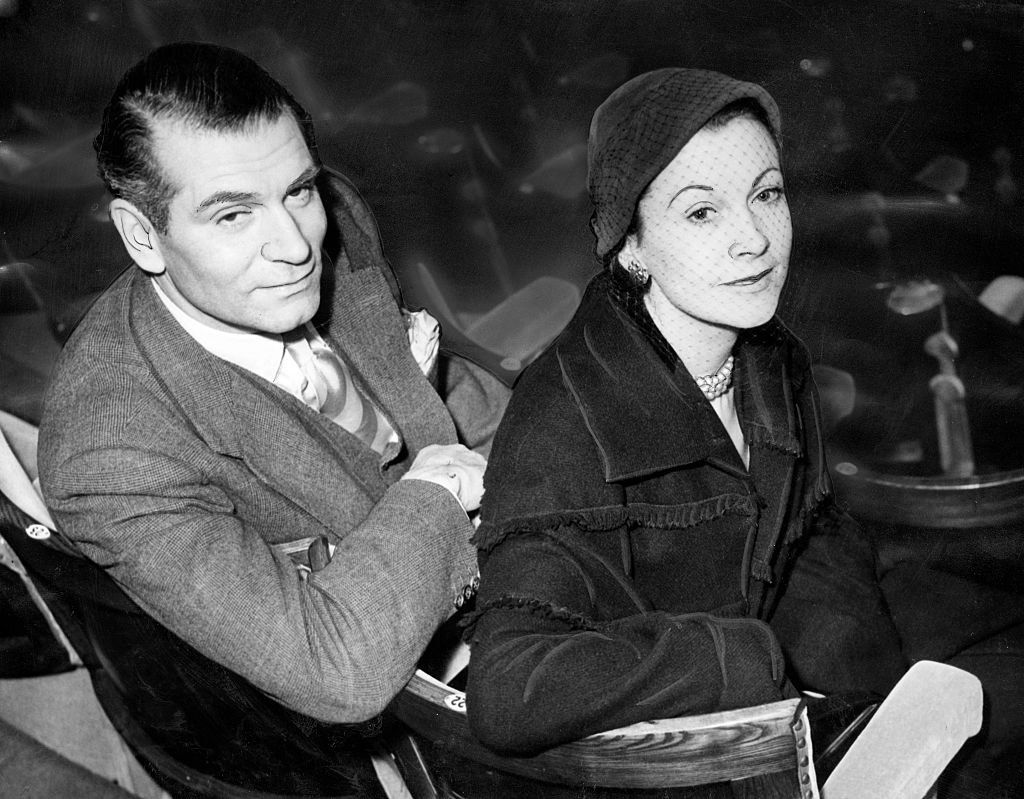 Leigh decided not to give up on acting, despite the negative criticism she had been the target of during her last performances. In 1956, while performing "South Sea Bible," the actress found out she was again pregnant, which led her to decide to abandon the play. Unfortunately, on her last performance, she suffered yet another miscarriage, which led to another period of depression.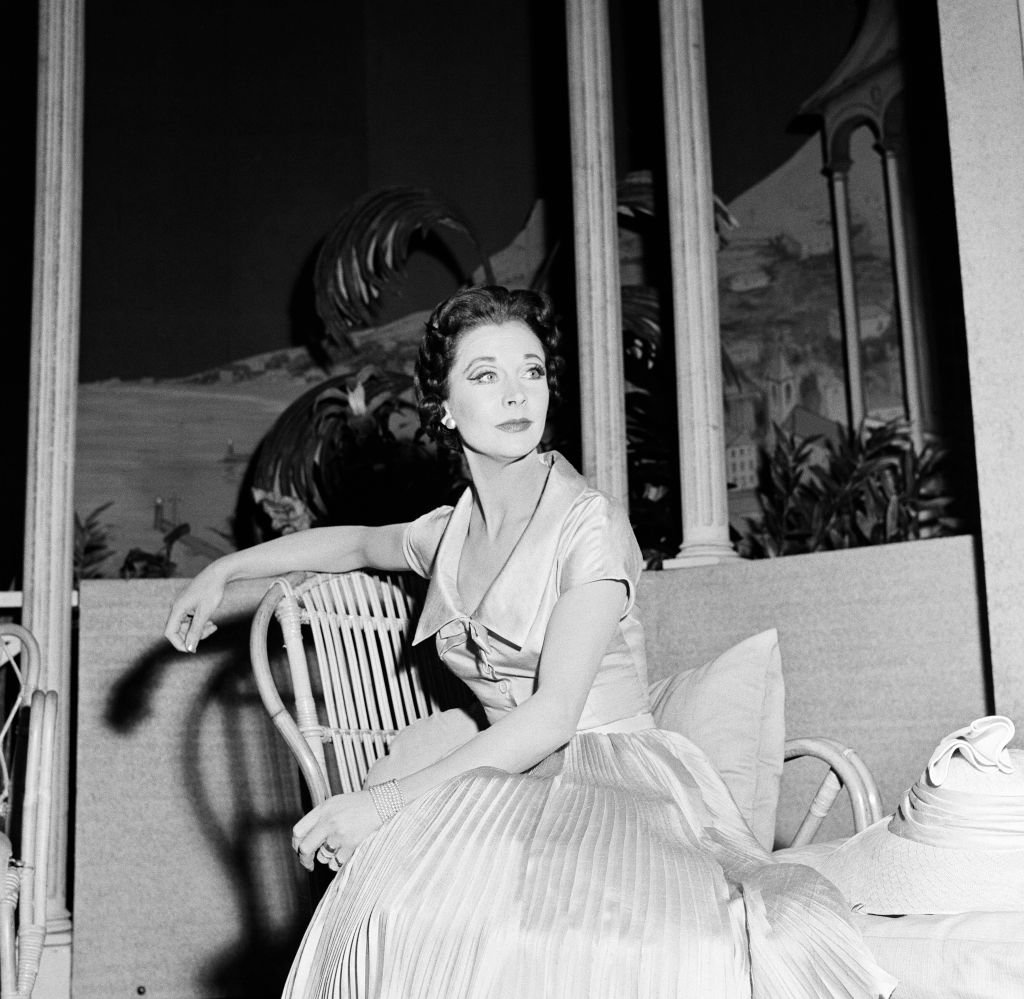 ---
The end of a love story
Not long after this episode, Olivier began an affair with a woman 22 years younger, actress Joan Plowright, and in 1958, Leigh started seeing actor Jack Merivale. Although they were no longer together for quite a while, the marriage was only officially terminated in 1960. Olivier married Plowright not long after, with whom he ended up having three children.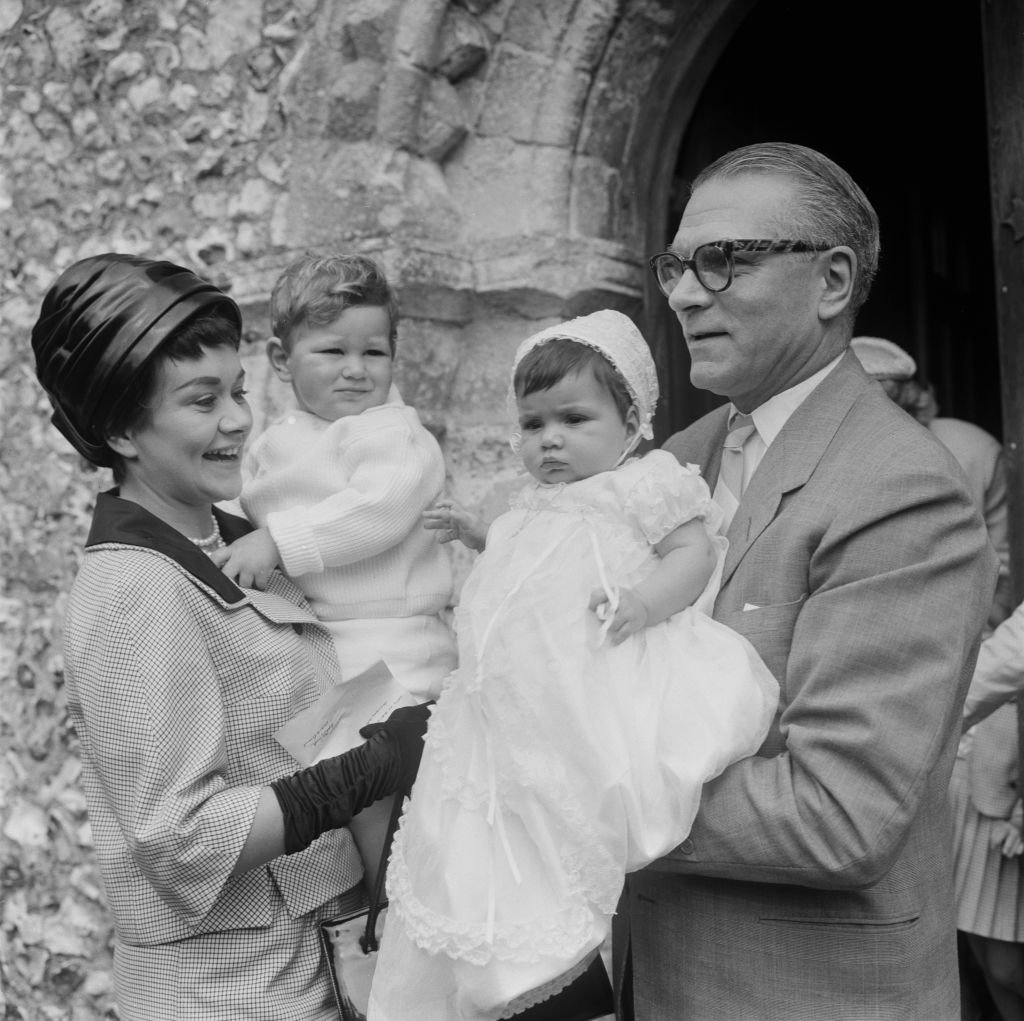 Despite not being together anymore, Leigh and Olivier continued corresponding. "I want to say thank you for understanding it all for my sake," Olivier told Leigh in one of his letters. "You did nobly and bravely and beautifully, and I am very oh so sorry, very sorry, that it must have been much hell for you."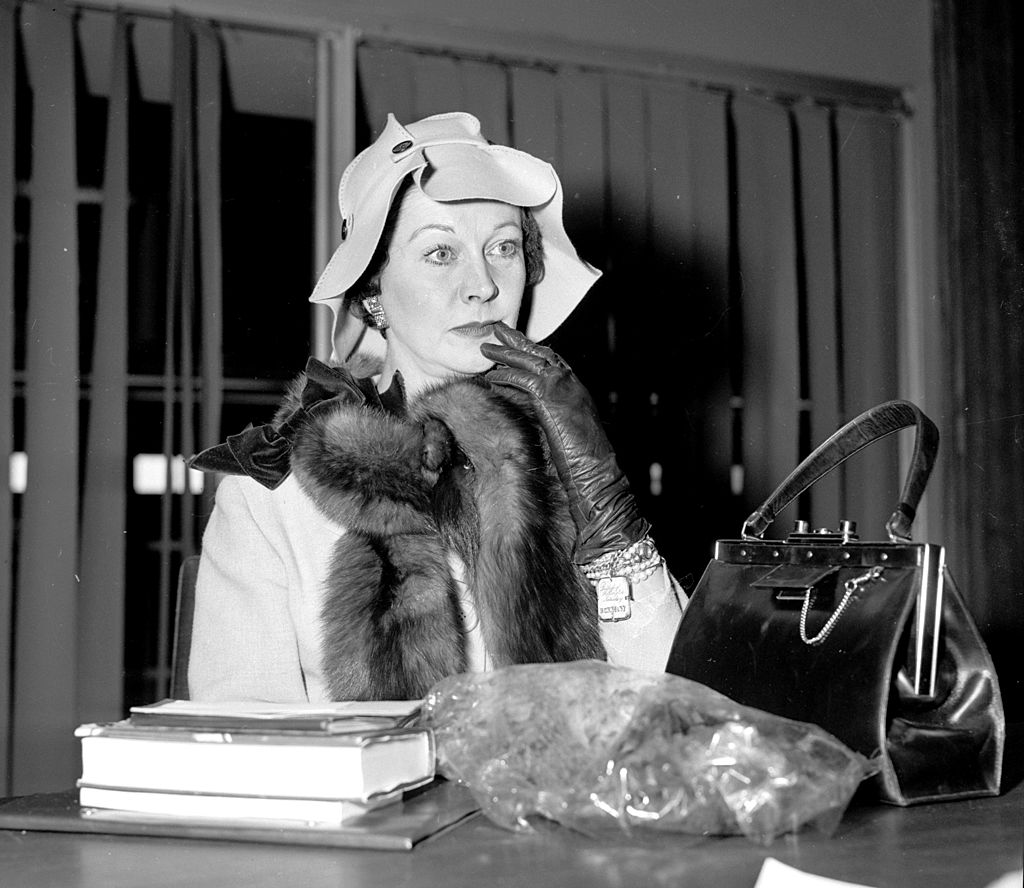 ---
Leigh's farewell
Despite her mental condition, Leigh started to put all her depression and demons into her performances, which ended up earning her much-appraisal both on-stage and on the big screen. Despite the turbulent onset relationship with costars and crew, Leigh managed to finish filming what would become her last acting work, the 1965 movie "Ship of Fools," which got extremely positive reviews.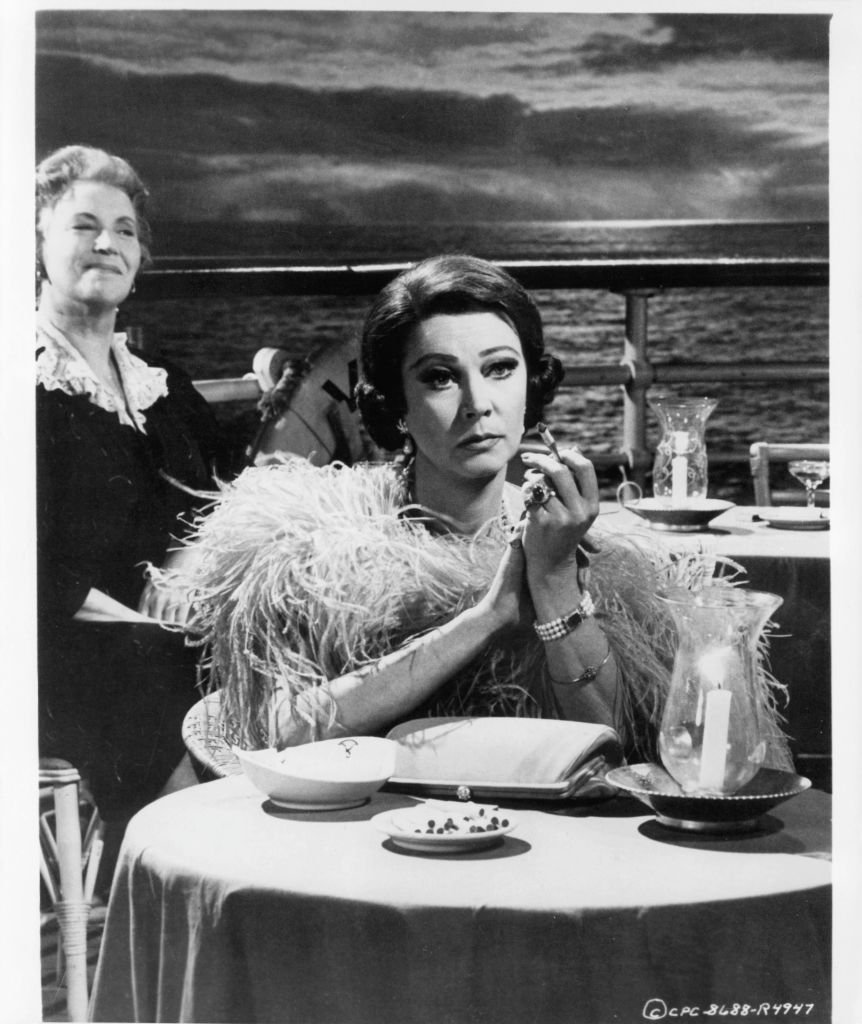 In 1967, the actress was bedridden when her tuberculosis returned. On one particular night, Jack Merivale, whom she was now living with, left Leigh at home to perform in a play. When he came back, he found Leigh on the bed. Half an hour later, Leigh was lying on the ground, inanimate. The actress had died. Although under treatment at the hospital for prostate cancer, Olivier rushed to pay his respects to Vivien.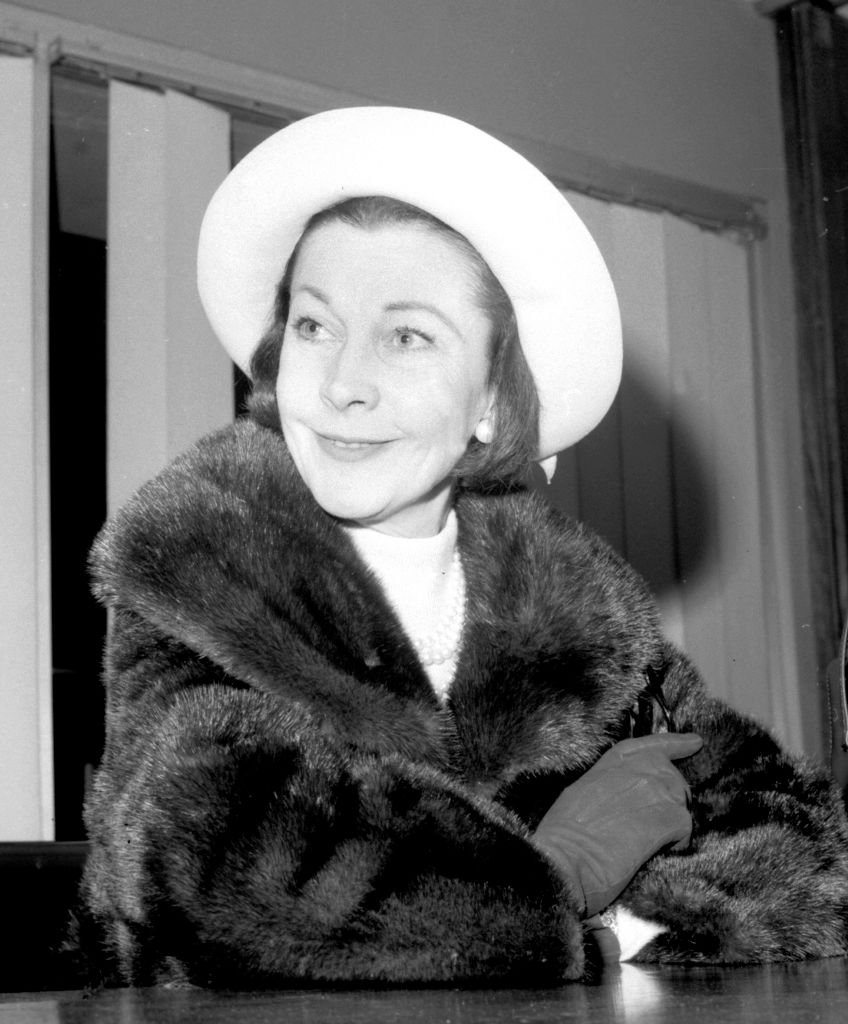 ---
True love
Olivier passed away years later, on July 11, 1989, and although already married to another woman, Leigh always occupied a special place in his heart. Shortly before his death, Olivier was seen watching a film where Vivien starred in and tearfully, saying, "This, this was love."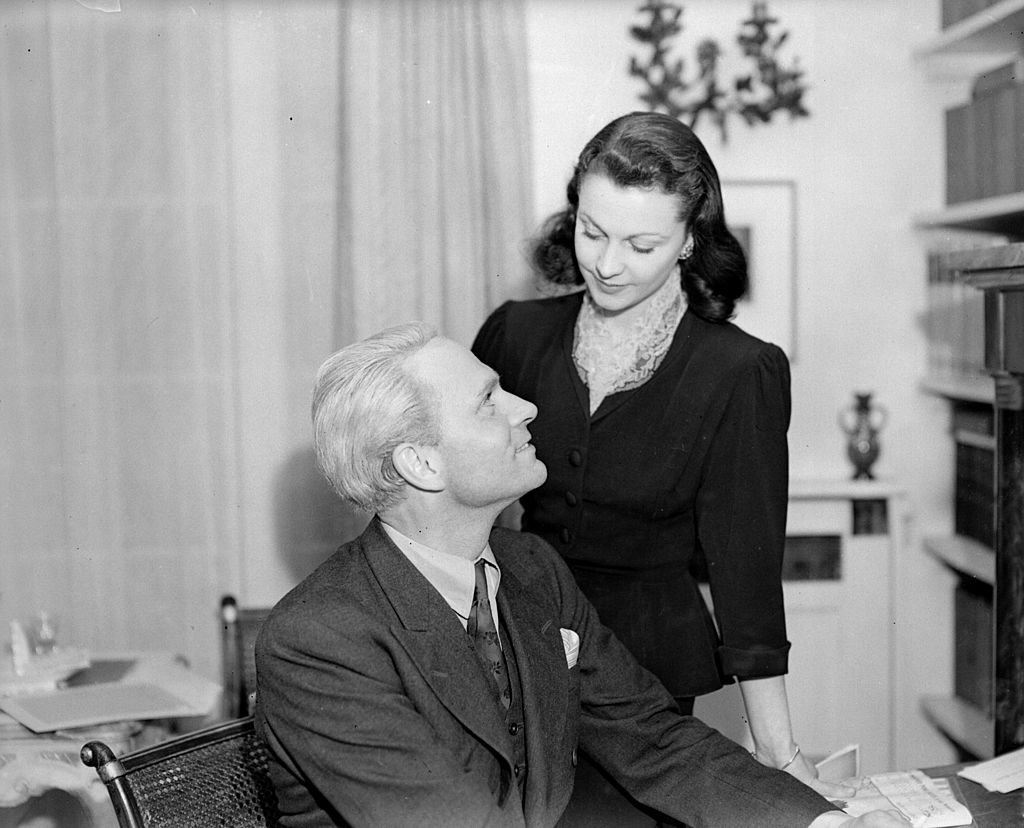 What an amazing love story this was. It's proof that love never really dies, despite all the obstacles it encounters. Were you familiar with Laurence Olivier and Vivien Leigh's love story? What are your thoughts on it? Let us know all about it in the comments section, and don't forget to share the article!
ⓘ The information in this article is not intended or implied to be a substitute for professional medical advice, diagnosis or treatment. All content, including text, and images contained on, or available through this ENG.AMOMAMA.COM is for general information purposes only. ENG.AMOMAMA.COM does not take responsibility for any action taken as a result of reading this article. Before undertaking any course of treatment please consult with your healthcare provider.