Meet Valerie Bertinelli's Grown-Up Son
Food Network star and former actress Valerie Bertinelli turned 60 this year, and there is still only one person she adores more than anything, her son Wolfie. How has she managed to raise such a special young man amidst her busy career, and why does Wolfie take after his dad? Let's find out!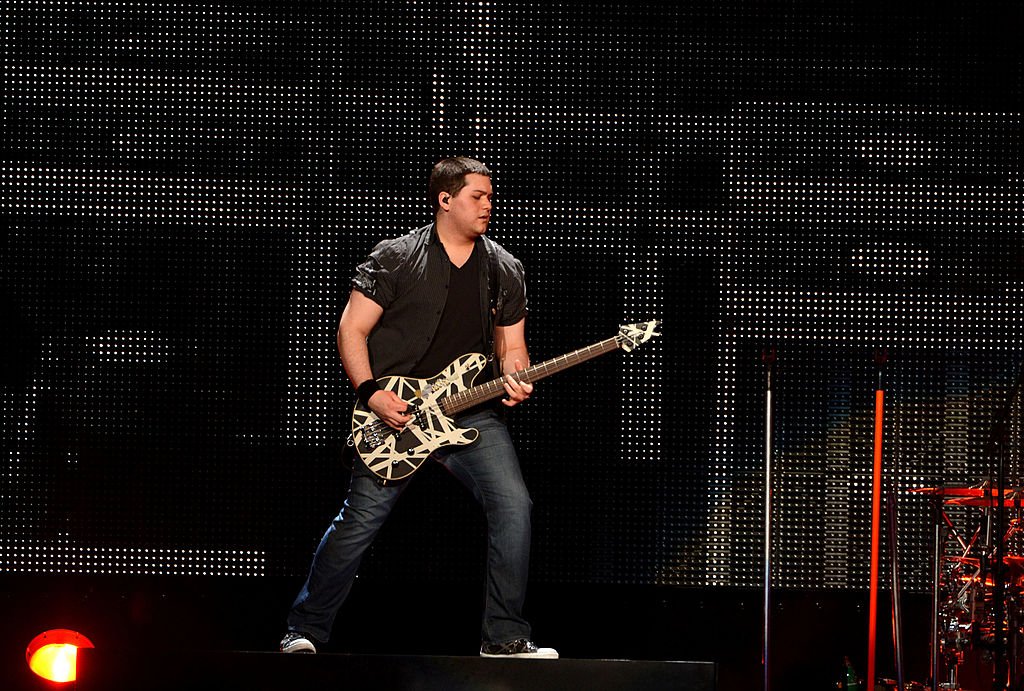 ---
She's An Actress, Show Host, And A Proud Mom 
You might recognize Valerie Bertinelli from her stints on One Day at a Time and Hot in Cleveland. The successful actress is also now a beloved host on the Food Network and shows no signs of slowing down her exciting career. She's already on the eleventh season of her culinary show! 
The star host enjoys sharing her love for food and her time in the kitchen with fans. Her Instagram pages are full of foodie content and sweet snaps of the most important man in her life. That is, of course, her son, Wolfgang "Wolfie" Van Halen, who has carved out a great life for himself!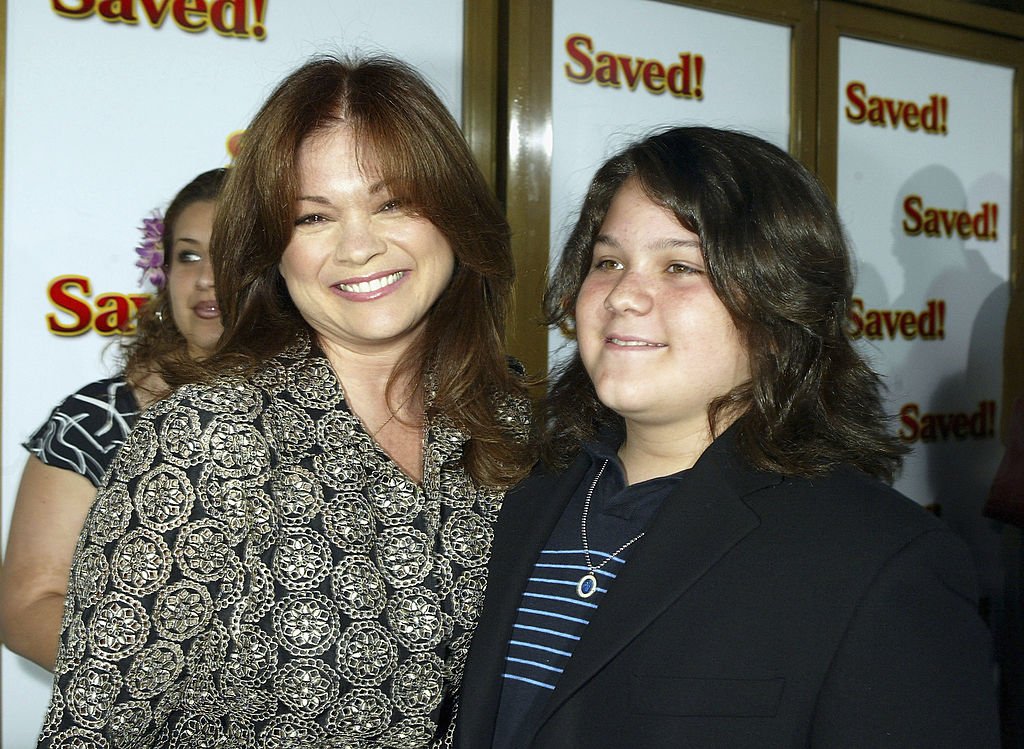 ---
Why Valerie Is Such A Grateful Mother
In between writing her books and being a wellness advocate, the sixty-year-old takes time to remain grateful for her life and her son. Via video call, she spoke with Today to share about turning the big 6-0, and her focus was on gratitude. She said the following about being a mom to 29-year-old Wolfie:   
"I know how to do something right. The moment I became his mother, I felt right in the world. I felt whole. He's just a very special human being, and I love him dearly."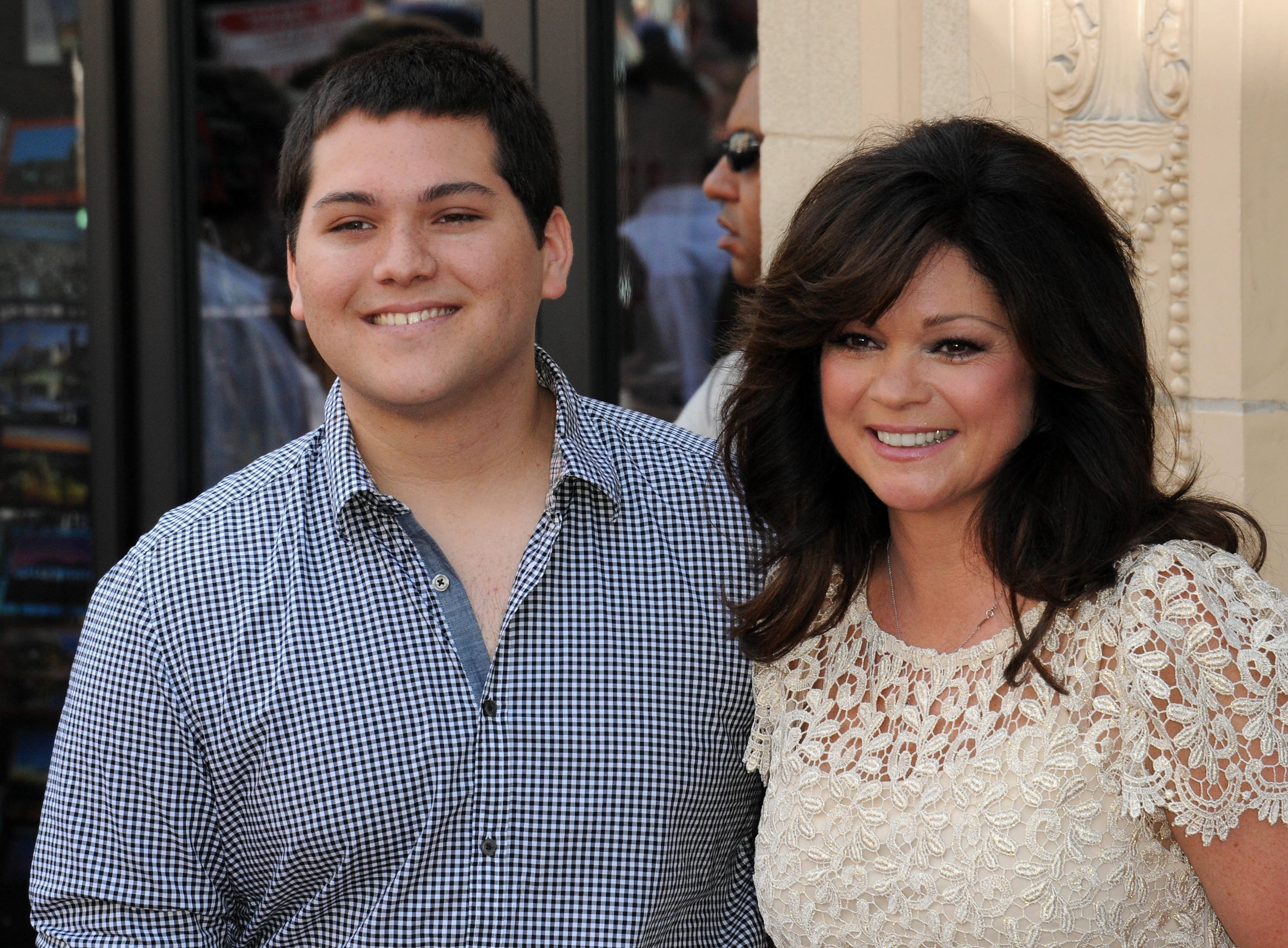 ---
A Love For Cooking Runs In The Family
We will discover the tremendous musical journey taken by Wolfgang, which has tied him more to his father, but that does not mean he has nothing in common with Mama Val. Valerie has been cooking since she was a young girl, and this is where she and Wolfie spent a lot of quality time.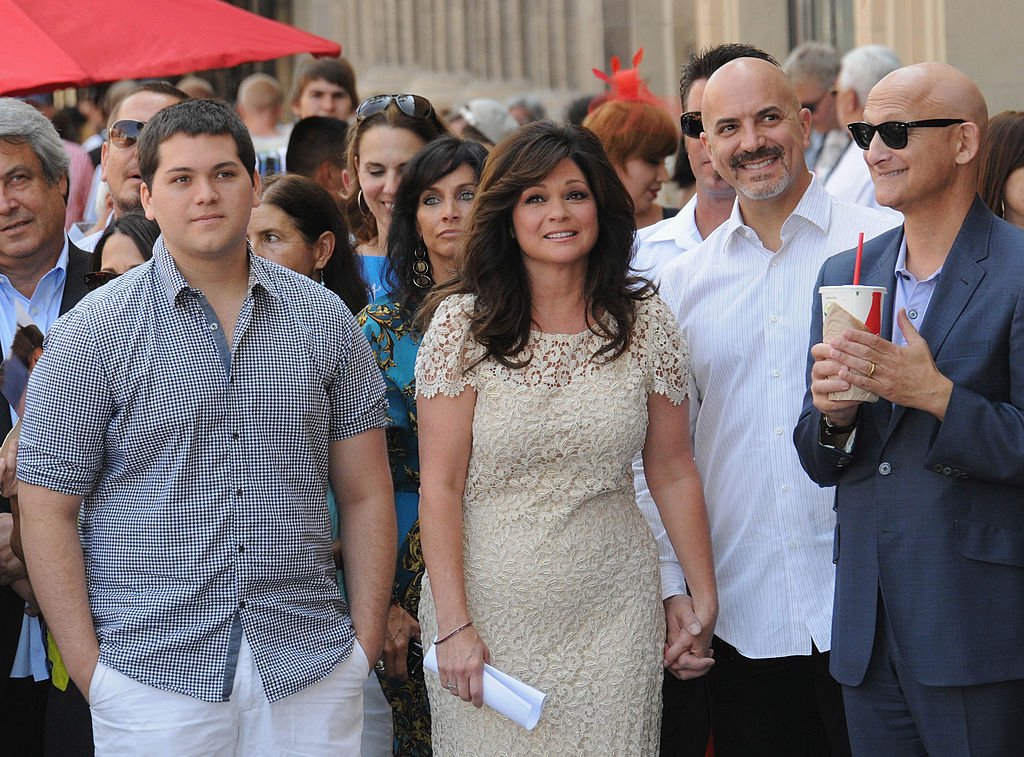 She explained the following to Good Housekeeping: 
"Children love exploring... With Wolfie, I was able to get him to start eating broccoli at a very young age because he would just sit in the kitchen with me and watch me do everything… He would get really interested and I would sneak him a bit of tofu or whatever it may be that we were cooking with that day."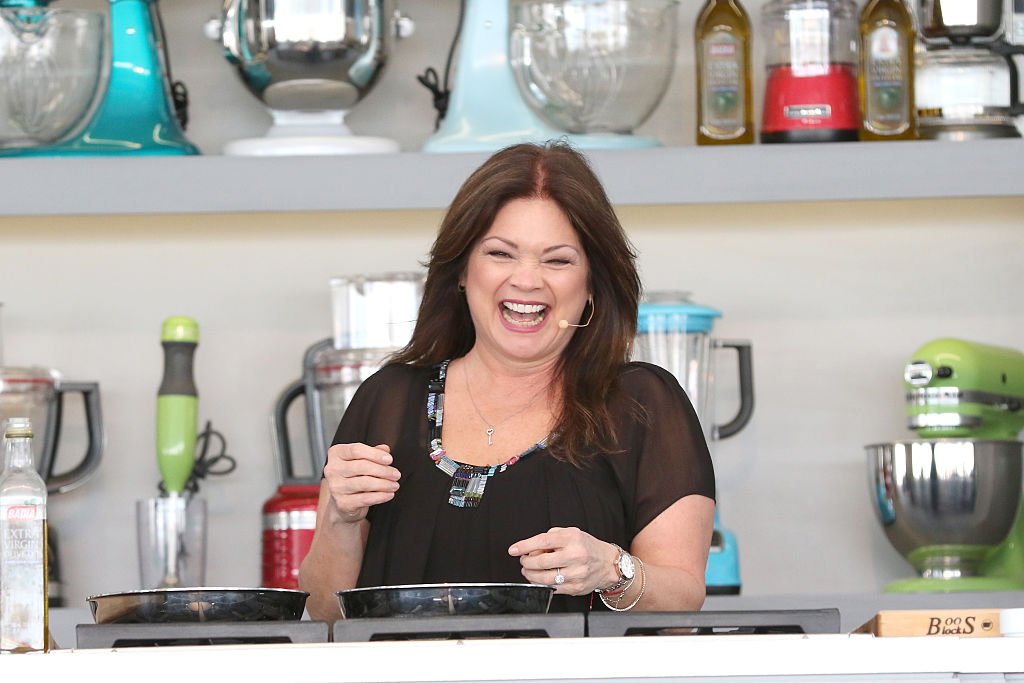 ---
Wolfie Enters The Music Arena 
Father, Eddie Van Halen inspired Wolfie toward the musical side of life. A musician himself, the passion came naturally to both him and his son. Wolfie is part of his dad's band, Van Halen, and this has solidified their great connection despite his parents split.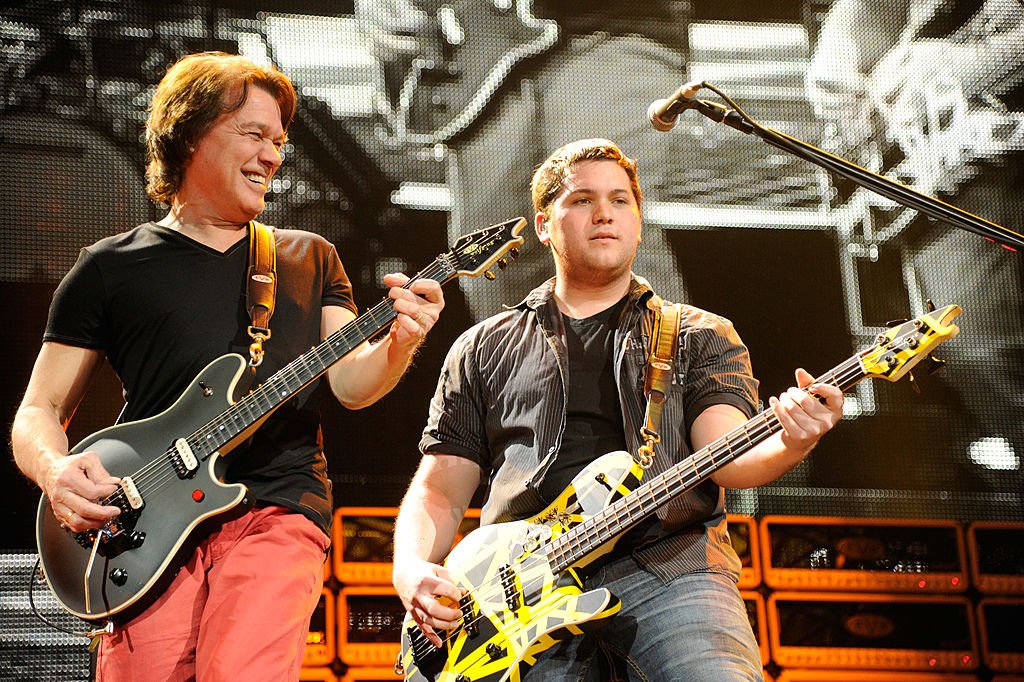 Valerie has a very loving and open relationship with her son, who has been exposed to the entertainment industry for most of his life. They remain comical about the different sectors of music and cooking. Valerie shared this cheeky comment: 
"[Wolfie] likes to kid me. He's said this more than once to me, he says, 'Mom, I don't know how you got your own cooking shows — you burn popcorn."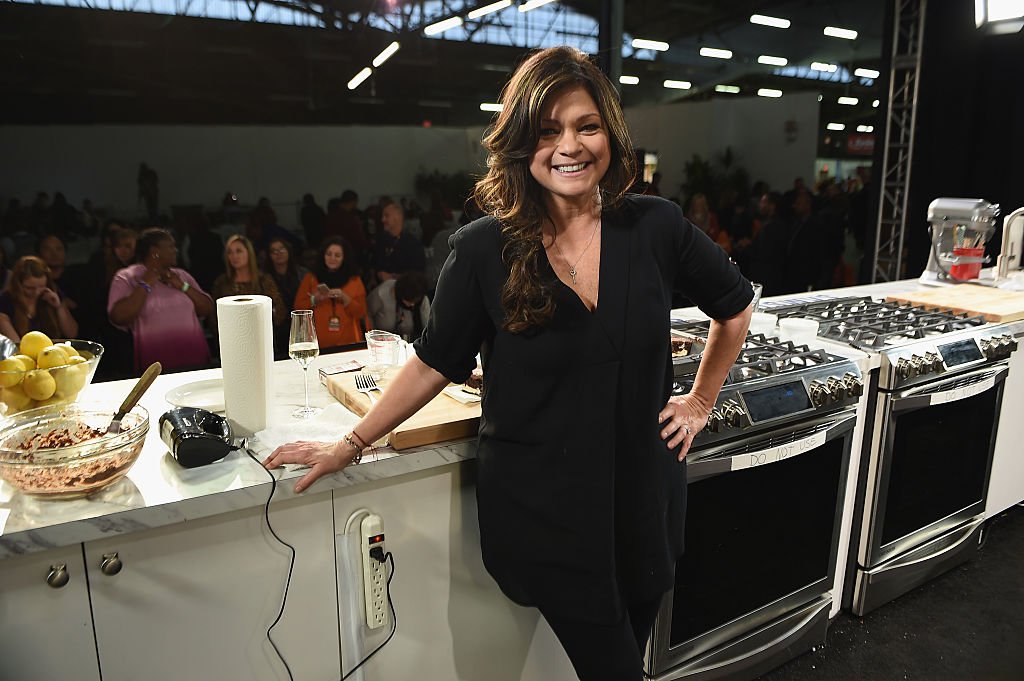 ---
Why Valerie Says Her Son Makes Good Life Choices 
Wolfie has been in the world of Rock and Roll for many years now, and Valerie has had to learn to trust her son and his choices. Fortunately, it seems like he has a good head on his should. The star host has complete faith in her boy, and having his dad close by also helps!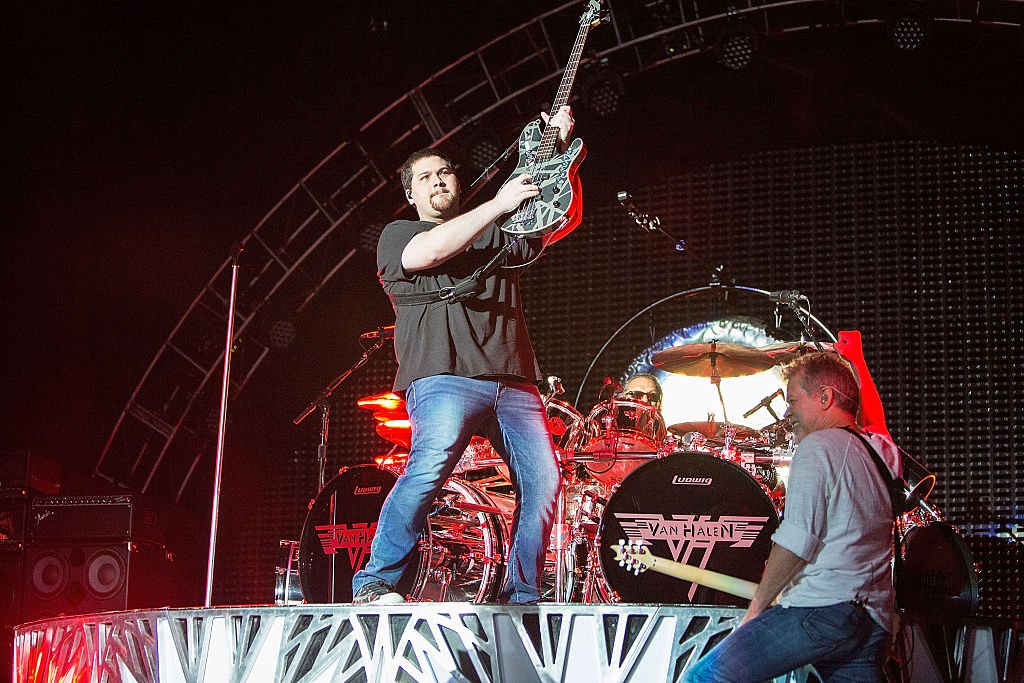 Valerie has never been a helicopter parent, but of course, she did have some worries. She shared:
"Wolfie has made some really, really good choices in his life so I'm not too worried about him. And his dad is a really great influence on him. He's an amazing father so I'm not worried about him at all and I really like the people who he hangs out with."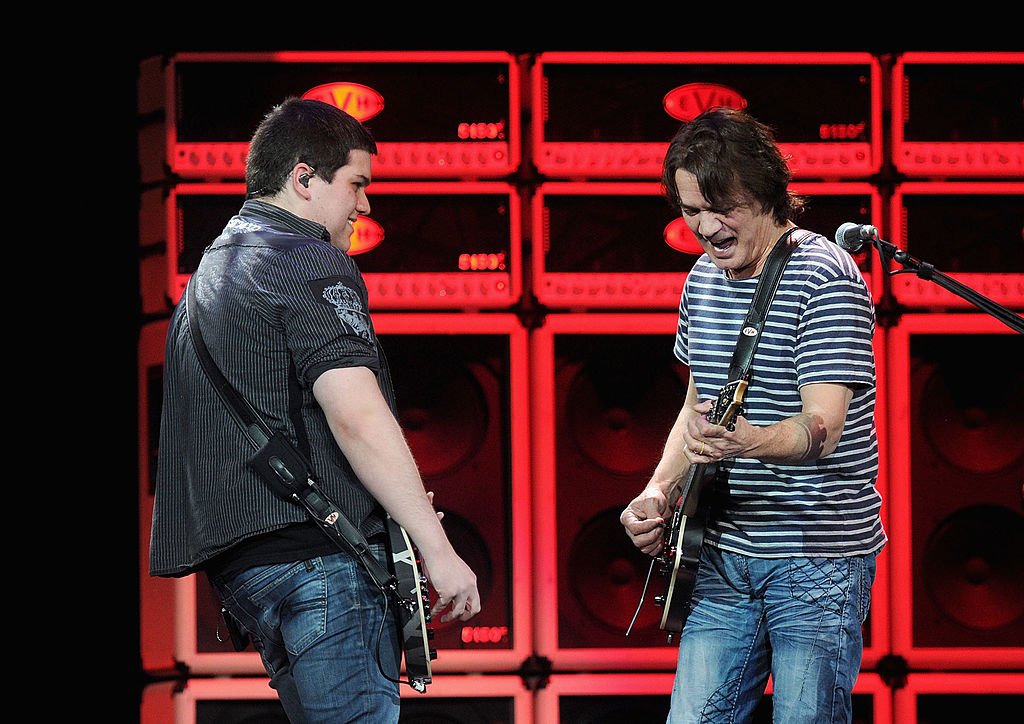 ---
How Was Wolfie Shielded From The Dangers Of The Rock World? 
Wolfgang has been around the industry, first as a member of his heavy metal band Tremonti. The group consisted of Wolfie's kindergarten friends, all great guys who were not drawn to the dangers of the industry. The avoided bad influences and opted to make sound choices for themselves.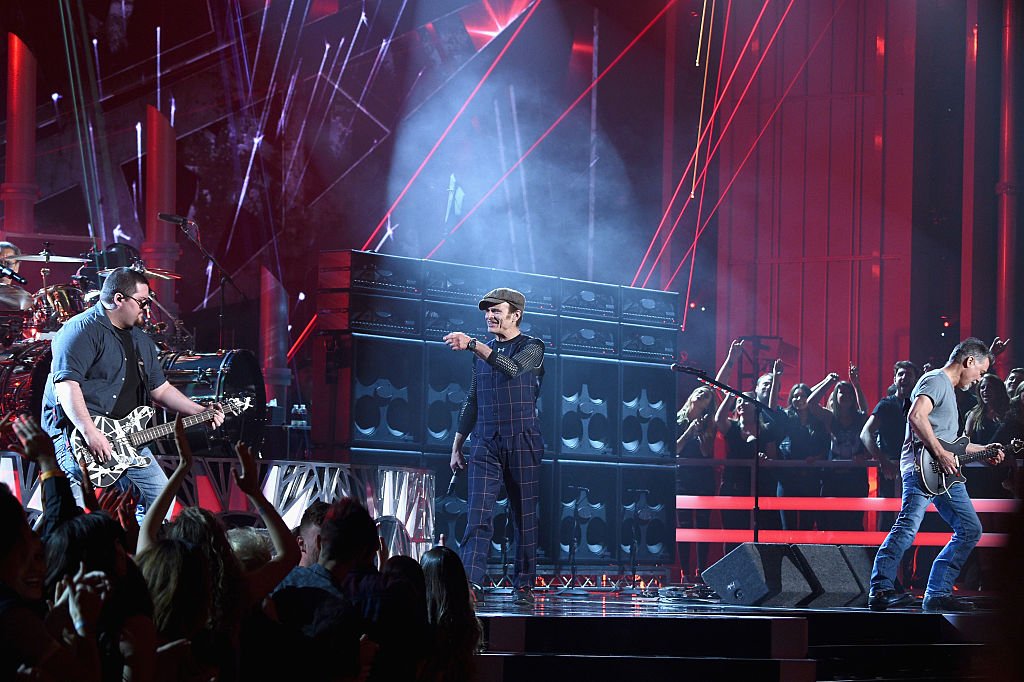 Later in life, the rising musician has often been shielded from certain aspects of the entertainment world, thanks to his caring parents, specifically his father. Wolfie has had the unique experience of working and relaxing with his cool dad, and ultimately their partnership is built on trust and camaraderie.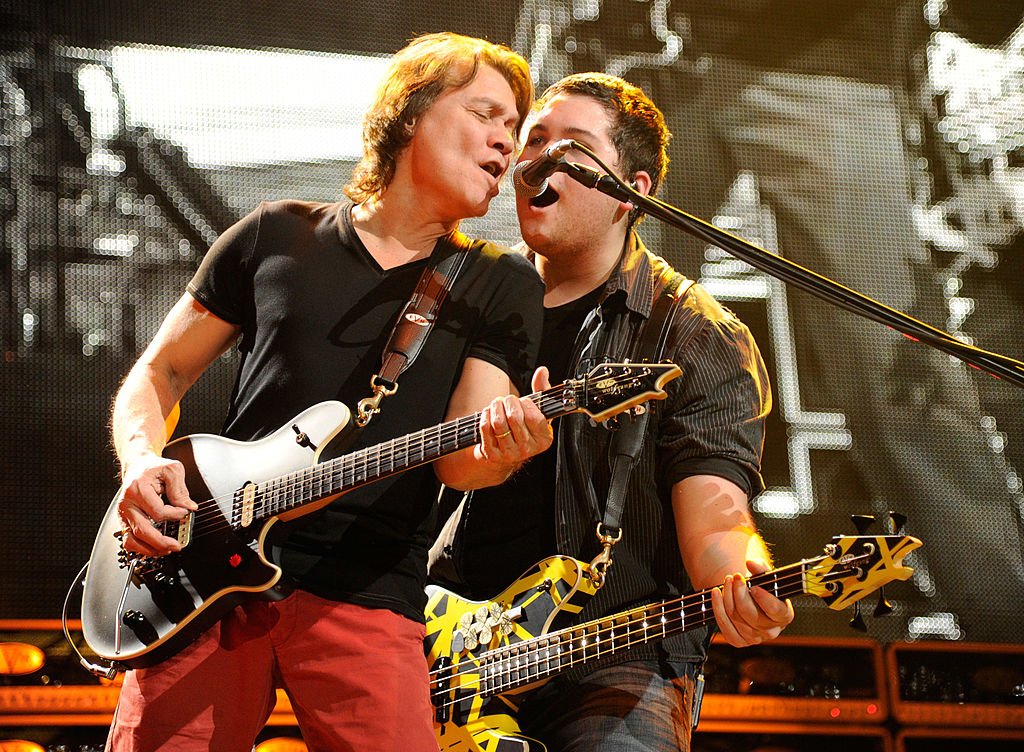 ---
Finding A Way To Perfect Their Co-Parenting 
Valerie and her ex-husband Eddie had an up and down relationship and eventual divorce, but this did not hinder their love for their son, Wolfgang. It took time, but these days, they have a good co-parenting relationship and no bad blood. A source explained:
"They have both forgiven each other and love their son. There are no more bad feelings between them."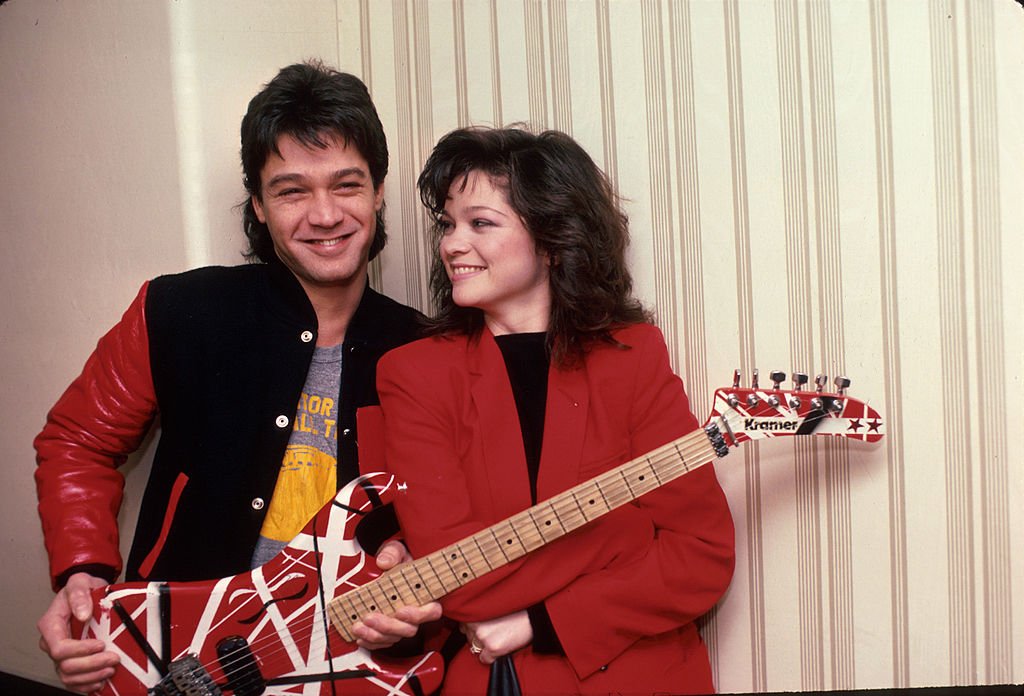 ---
Wolfie Is Valerie's Greatest Achievement 
With a life as busy and bustling as that of Valerie, its tough to imagine she has time for all of the things she needs to get to. Yet, the star managed to give just enough love and desired care when and where required. This is navigated by one core belief; that Wolfie is her greatest achievement.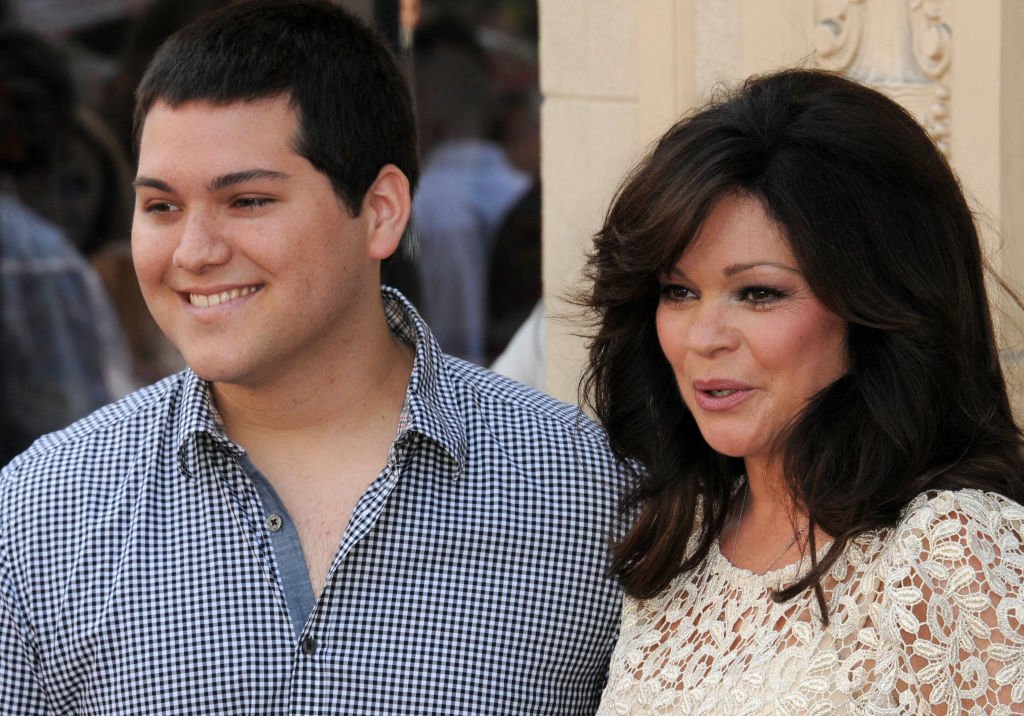 She has always put him first despite what was happening in her career. There were many times she gave up jobs and roles so that she could do "normal" mom things. She said the following in her book, Losing It: 
"Of all the roles I have taken, none has been more satisfying than motherhood. I shunned the spotlight in favor of a normal life, driving carpools, volunteering in my son's classroom [and] making dinner."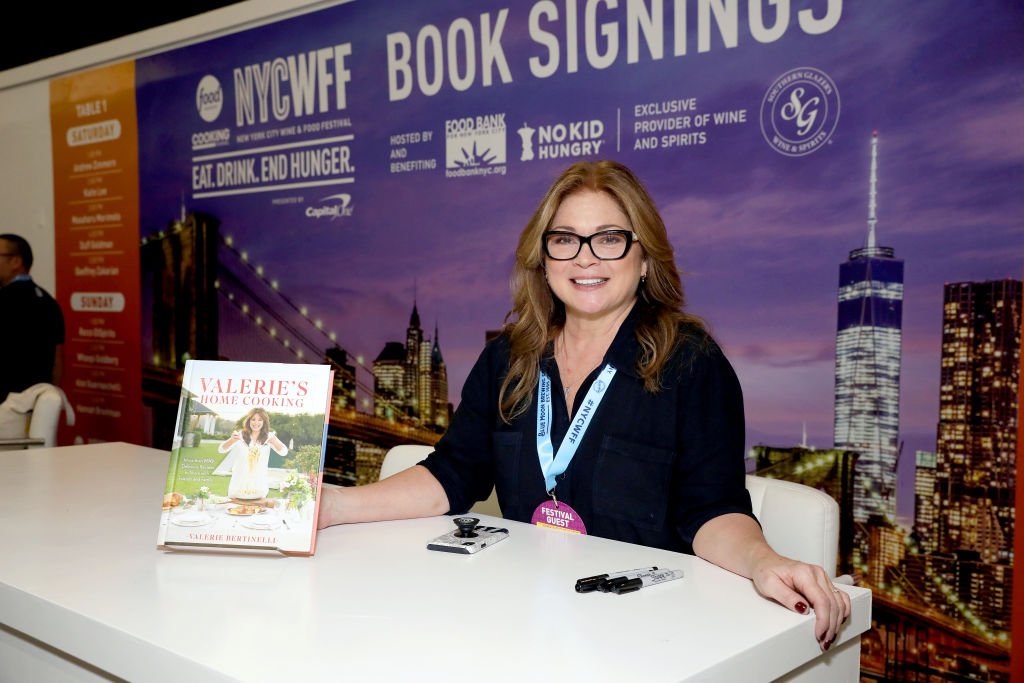 ---
Getting To Know Wolfgang Van Halen's Personal Life
The musician, who was named after the classical composer Wolfgang Amadeus Mozart, has lived up to his name. While he has been pretty private about his personal life, he has been linked to Andraia Allsop. The couple's birthdays are on March 15th and March 16th, so they often celebrated together! 
---
Working On His Solo Career
Back in 2015, the world was encouraged to hear that there might be a solo Wolfgang album in the making. His father, Eddie, made the proud announcement indicating that Wolfie would be playing drums and bass on the project. As of 2020, his fans are still awaiting the album.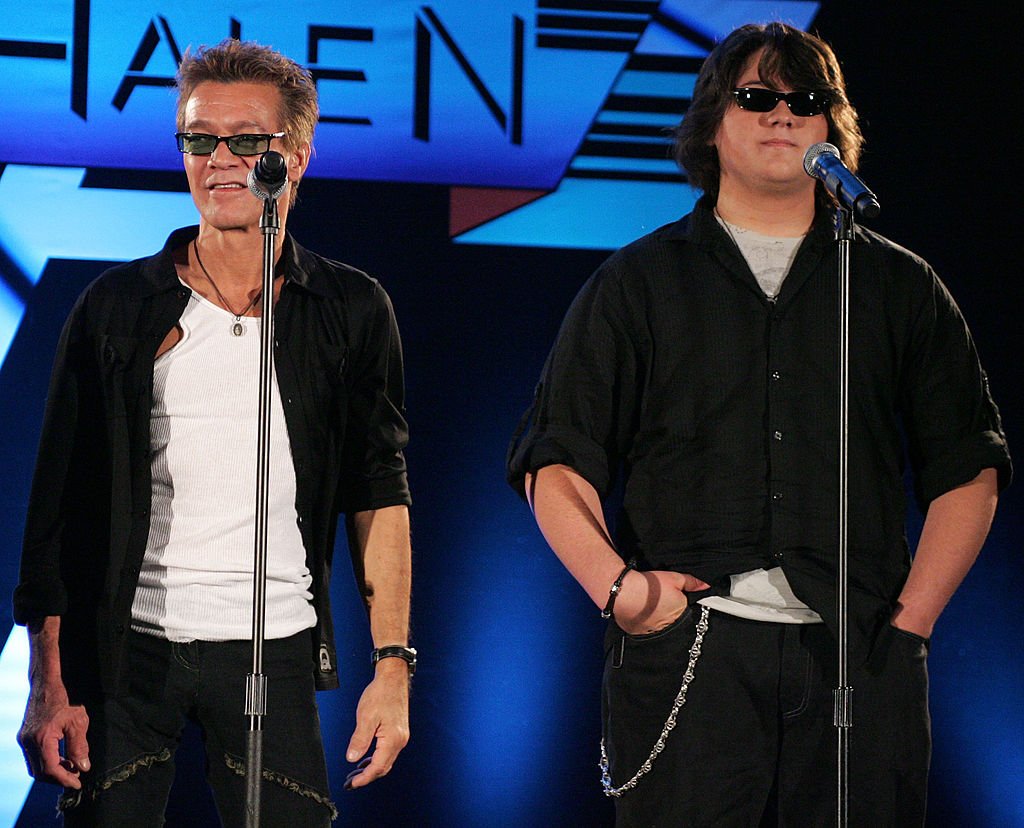 ---
Mom and Son Love Sharing Posts Of Adoration 
Wolfie and his mother have an equally great following on social media. They often take to Instagram to update their fans, and now and again, they share posts of love. Wolfie is not shy to gush about his amazing mom and dropped this sweet comment on Valerie's birthday: 
"The happiest of birthdays to the beautiful lady who gave me life. Love you, Ma!!!"
Valerie makes sure to return this love, and on Mother's Day, we gained a nostalgic post of Wolfie as youngun on his mom's page, "Wolfie's Mom." The post was captioned:
"The joy and gratitude I feel being your mother is immeasurable. What a gift that I get to call you my sweet boy. No doubt, the happiest day of my life was the day you were born. I love you to the moon and back, Wolfie." 
---
How The Mom and Son Duo Keep In Touch These Days
As Wolfie has progressed, Valerie, like all mothers, has had to adjust her parenting style. He is no longer her youngster but a grownup in his own right. These days the pair stay connected via FaceTime. She said, "of course, we FaceTime now more than ever, which I absolutely love."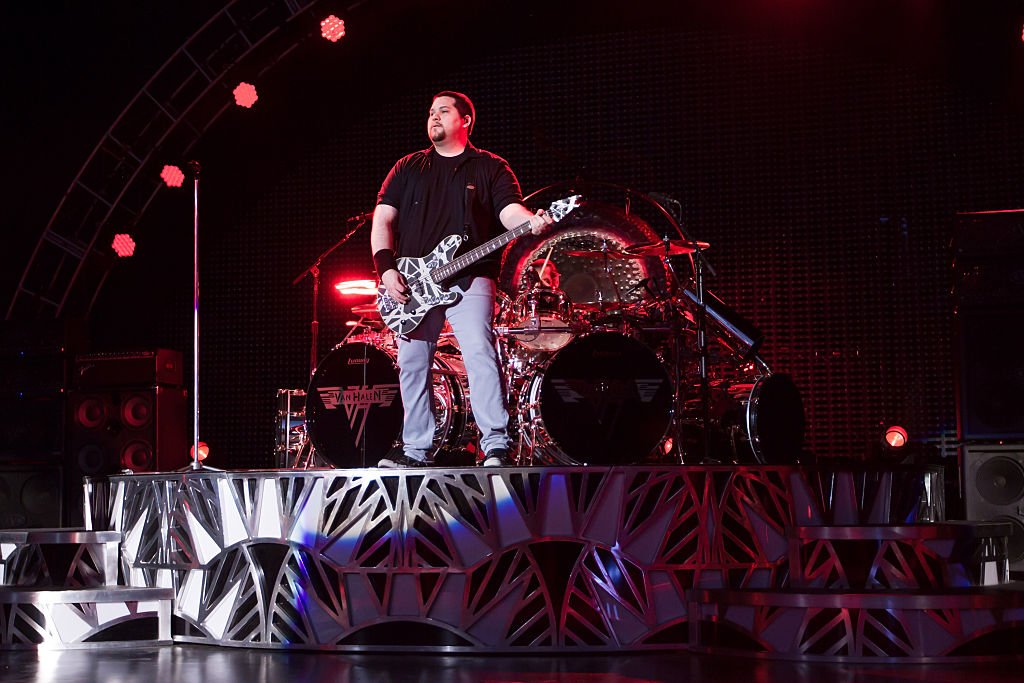 She continued: 
"The older he gets, the more I know how to stay out of his business. I try not to dig too much and trust that he's got a good head on his shoulders — I'm lucky that he does. And so I've learned now to call him or just say hi… or just to say nothing, just to hear his voice."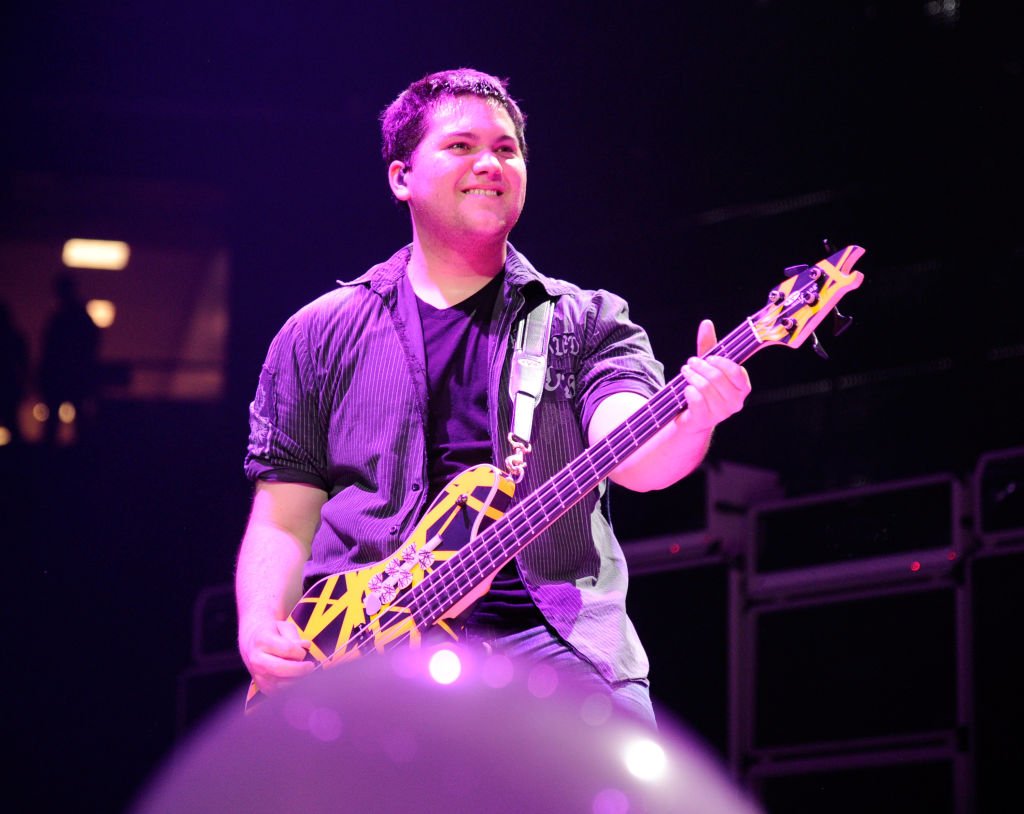 ---
What Has Wolfgang Van Halen Been Up To Recently? 
In recent times Wolfgang seems eager to visit his mom, who is isolating in Los Angeles due to the current world health crisis. During this time of the social distancing, Valerie has been focusing more on her cooking show. She has, however, been candid about the desire to see her Wolfie.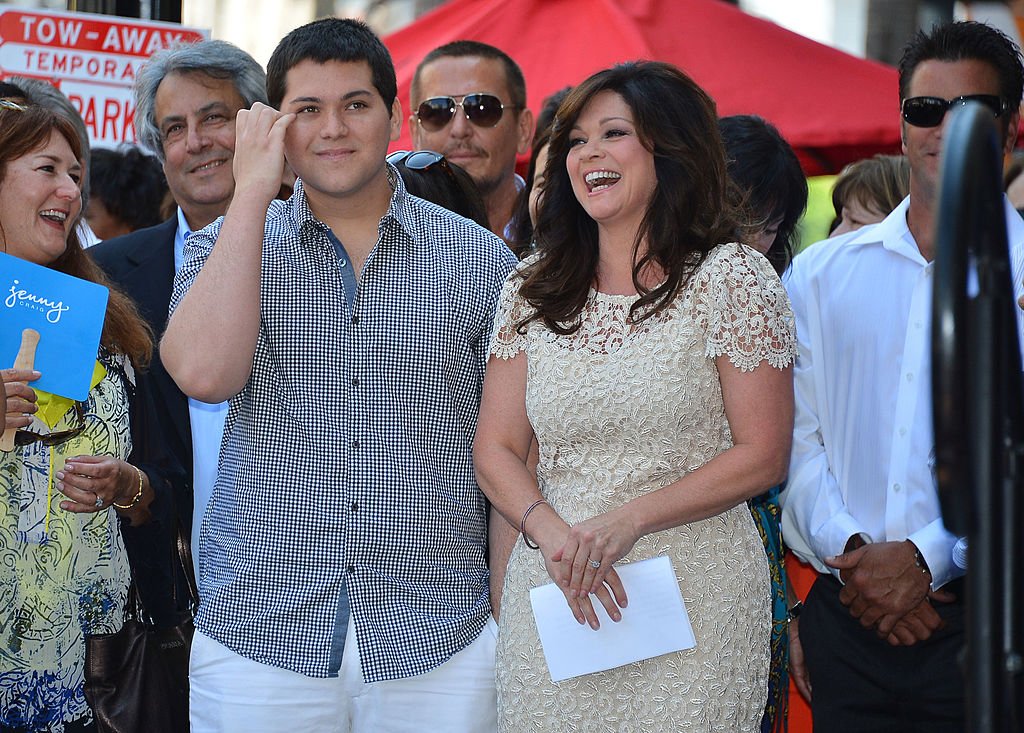 Her son has been to visit his mom, albeit from a distance. He popped by her home and greeted her from the outside. She shared:
"Even as blessed, as grateful as I am... I want to see my son, I want to have my son."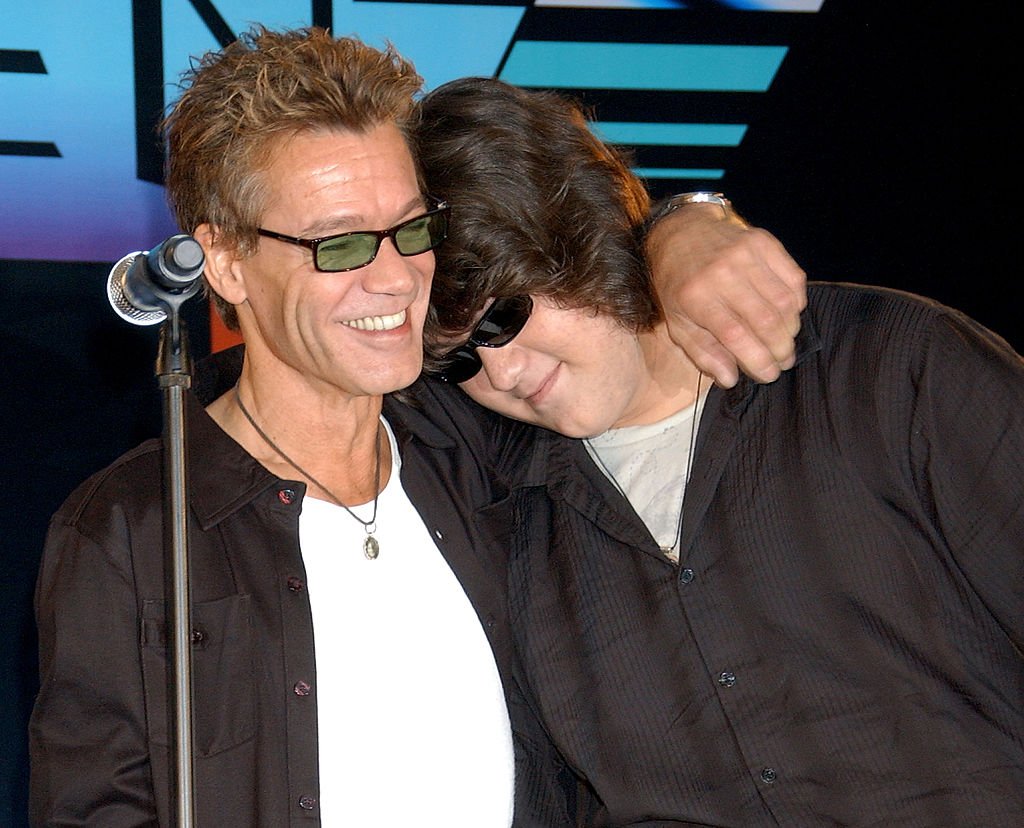 ---
The Special Lady In Wolfgang's Life
The gorgeous Andraia Allsop is the woman making Wolfie smile every day. Andraia has brains and beauty having graduated from the University of Utah with a qualification in Computer Science. She values her privacy and we can only catch glimpses of her on Valerie and Wolfie's Instagram pages.
Most of Andraia's social media is private but we do know that she has helped create a pretty impressive food app. "PrepAIRd" allows the public to keep a record of the food they buy, what a clever lady! She has been linked to Wolfie since 2015 and they seem to be going strong!
---
The Unlikely Couple Are Blossoming In Their Love 
A
software engineer
and a rock musician might seem like the unlikely pairing but these two are making it work. Their sweet
birthday
celebrations, which we mentioned earlier, are just one of the sweet examples of affection between them. Moreover, we can't wait to see what their future holds. 
It seems Wolfie has become quite the musician himself, certainly taking after his father, Eddie. The beaming musician has a great support system including his mother and girlfriend. Are you a fan of Van Halen and eagerly awaiting the next album from Wolfgang and his dad? Leave us your comments, and be sure to click the share button!  
Sources: Ultimate Classic Rock, iHeart, Consequences of Sound, VHND, Closer Weekly, Today, Super Hub