The Reasons Jolie and Pitt's Kids Won't Follow Their Parents' Dreams
The famous Hollywood stars Angelina Jolie and Brad Pitt have 6 kids together. And while the couple is still in the divorce process, people are worried about what impact it would get on their children? Let's see how complicated it is to be a child in the Jolie-Pitt family; and which main rules Angelina follows in her motherhood.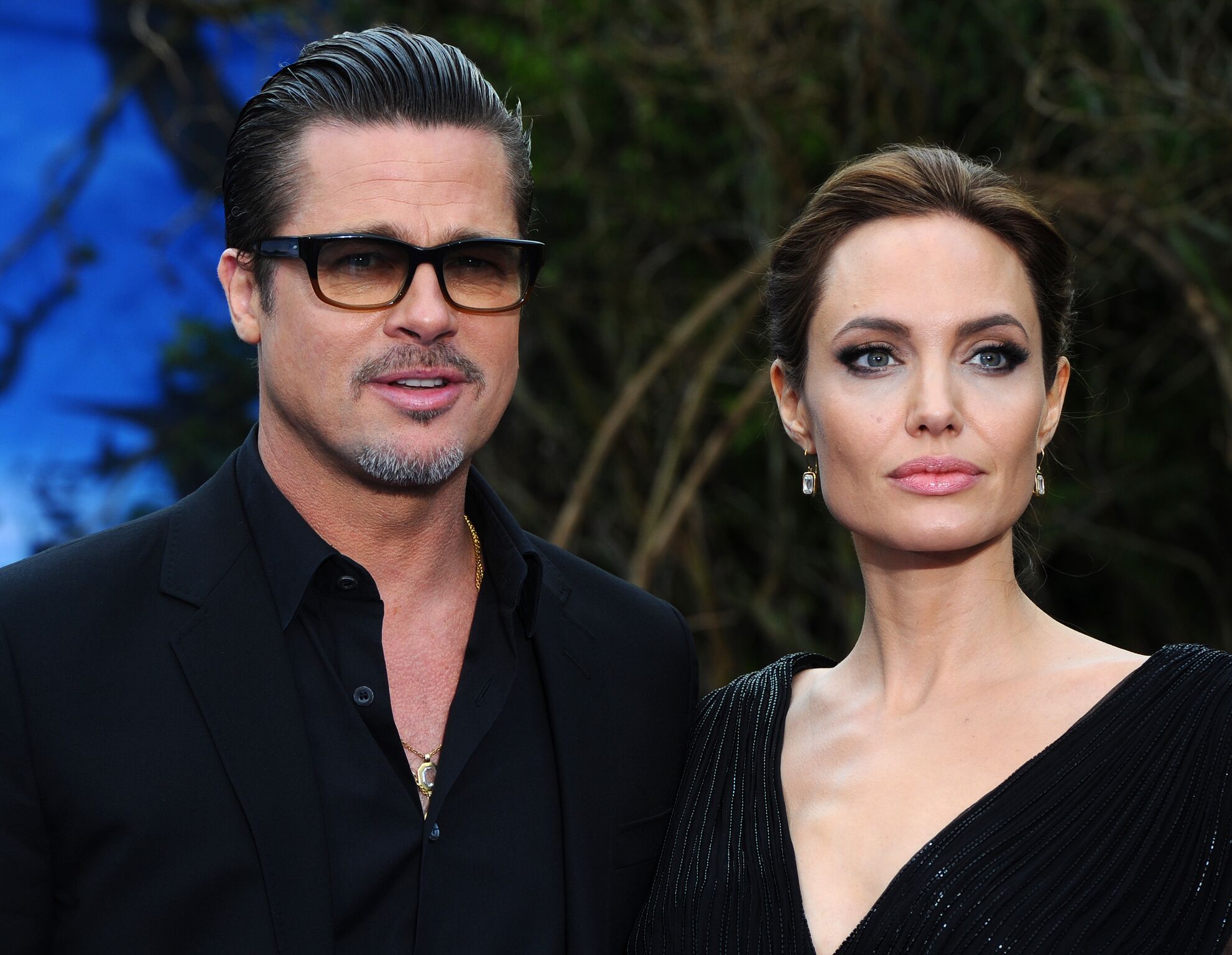 ---
MADDOX (18 YEARS OLD)
It must be tough being a kid when your mom is Angelina Jolie and in the process of divorcing Brad Pitt. But let's figure this out step by step, starting with the couple's oldest son Maddox. He was adopted during the times when the world did not even expect to hear about Brangelina.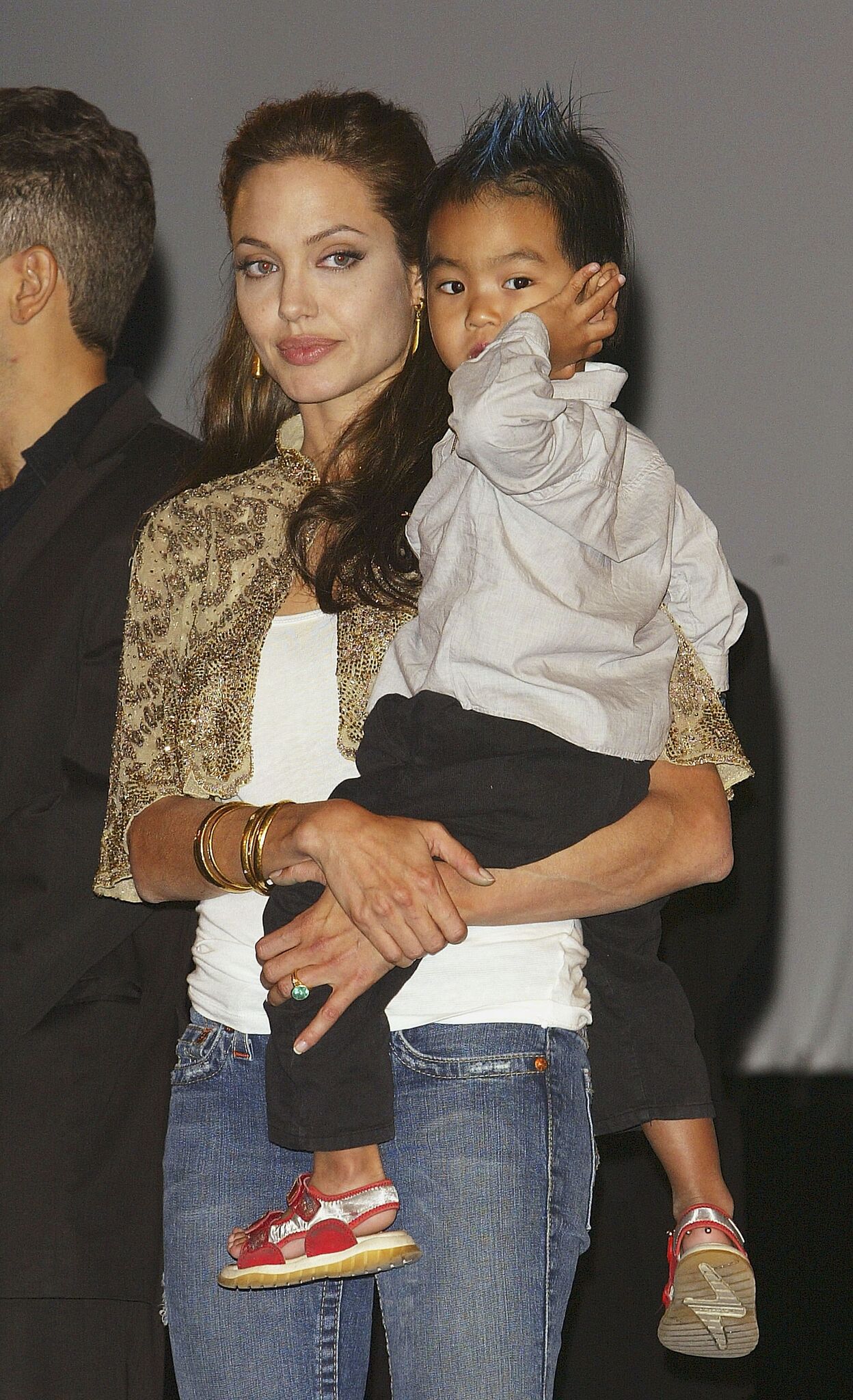 ---
Back then, Jolie was still married to her husband Billy Bob Thornton. And while filming Lara Croft the two got the chance to visit Cambodia and meet their future child. The boy was only seven months old when Jolie decided to become his mother.
Jolie even bought a house in Cambodia and became a citizen there to get a deeper connection with Maddox. Through the years Angelina and her son became comfortable with each other and Maddox was happy to join his mom on a movie set.
---
Especially when Jolie was directing the historical movie First They Killed My Father, as the story unfolded around the tragic life of one Cambodian girl. At 15-years old Maddox became an executive producer of the feature and was very involved with the whole process.
But it seems Maddox isn't really close with Brad as he is with Angie, at least since the alleged altercation that took place on a private jet. We aren't really certain of what actually happened between the father and son. What we do know is that the relationship between Brad and Maddox became strained ever since.
The relationship between Brad Pitt and his son Maddox is said to have been ruined by a fight they had during a flight on a private jet. Pitt was cleared of wrongdoing; however, Maddox is still not on speaking terms with his father. A source revealed that Bradd and Maddox's relationship continues to be "non-existent."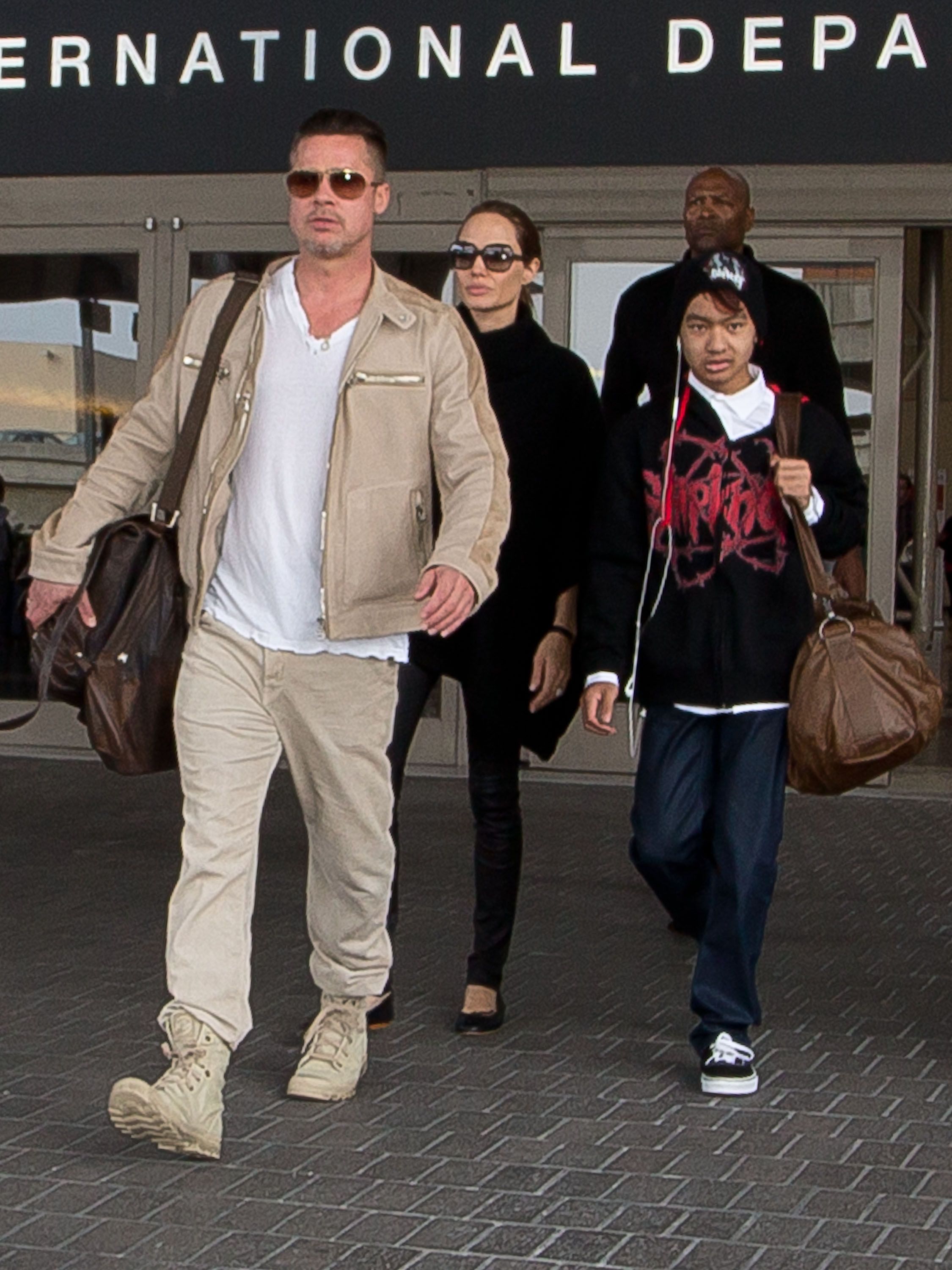 ---
Last year Maddox turned 18 and made headlines with the news that he chose a college across the world their home in America. The teenager decided to study biochemistry at a university in South Korea! The celebrity mom was in tears at the thought of leaving her son so far.
But at the same time, Jolie states that she is incredibly proud of her son and hopes to see him as often as possible at their Cambodian home. When paparazzi asked about the possibility of whether Pitt is going to visit his son during his studies, Maddox only said that he knows nothing about that.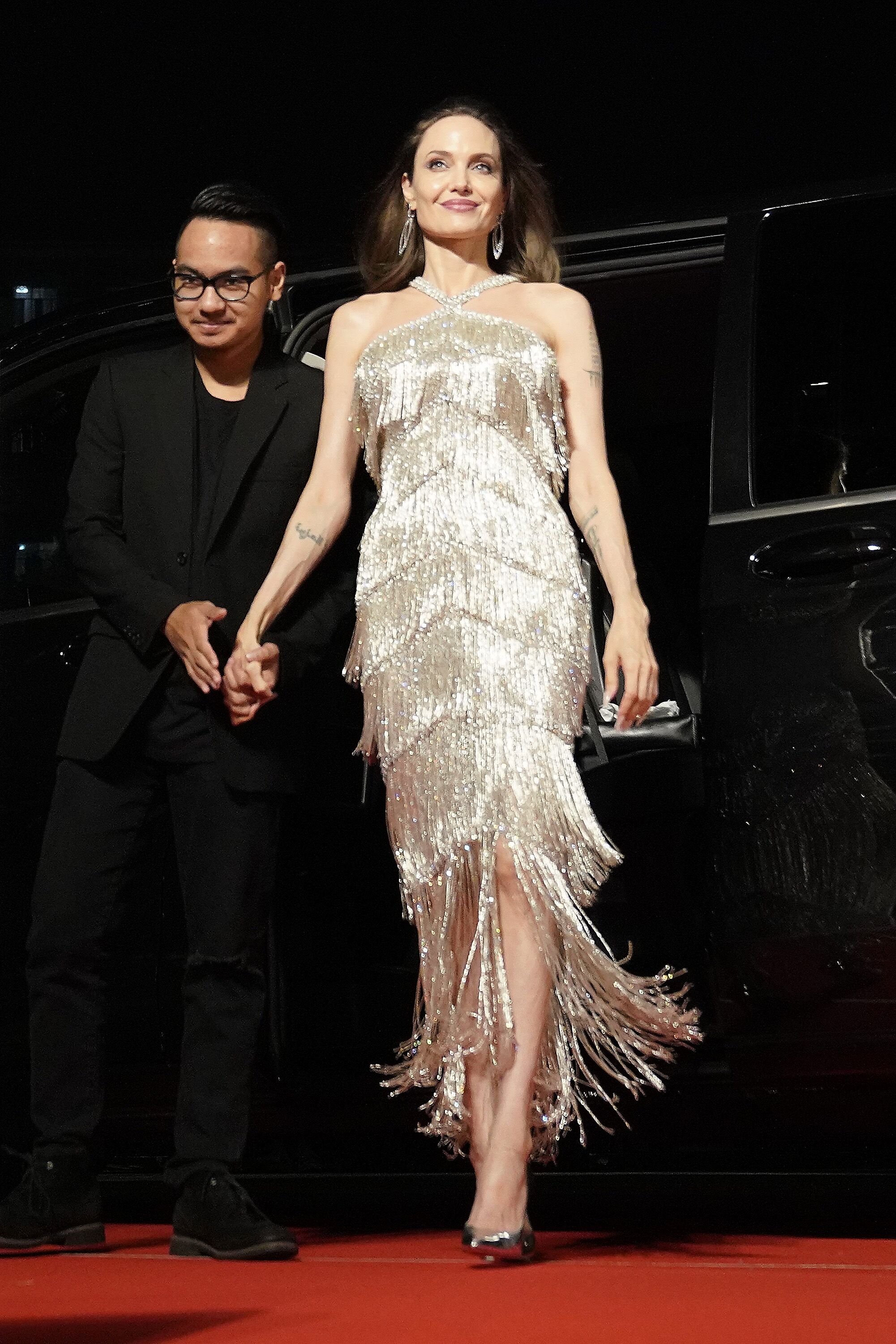 ---
PAX (16 YEARS OLD)
It appears that Pitt is much closer with his other son Pax, who is two years younger than Maddox. Despite the ugly divorce, on Brad Pitt's 55th birthday Pax posted a touching tribute, saying: "Love you so much! Can't wait to see you later."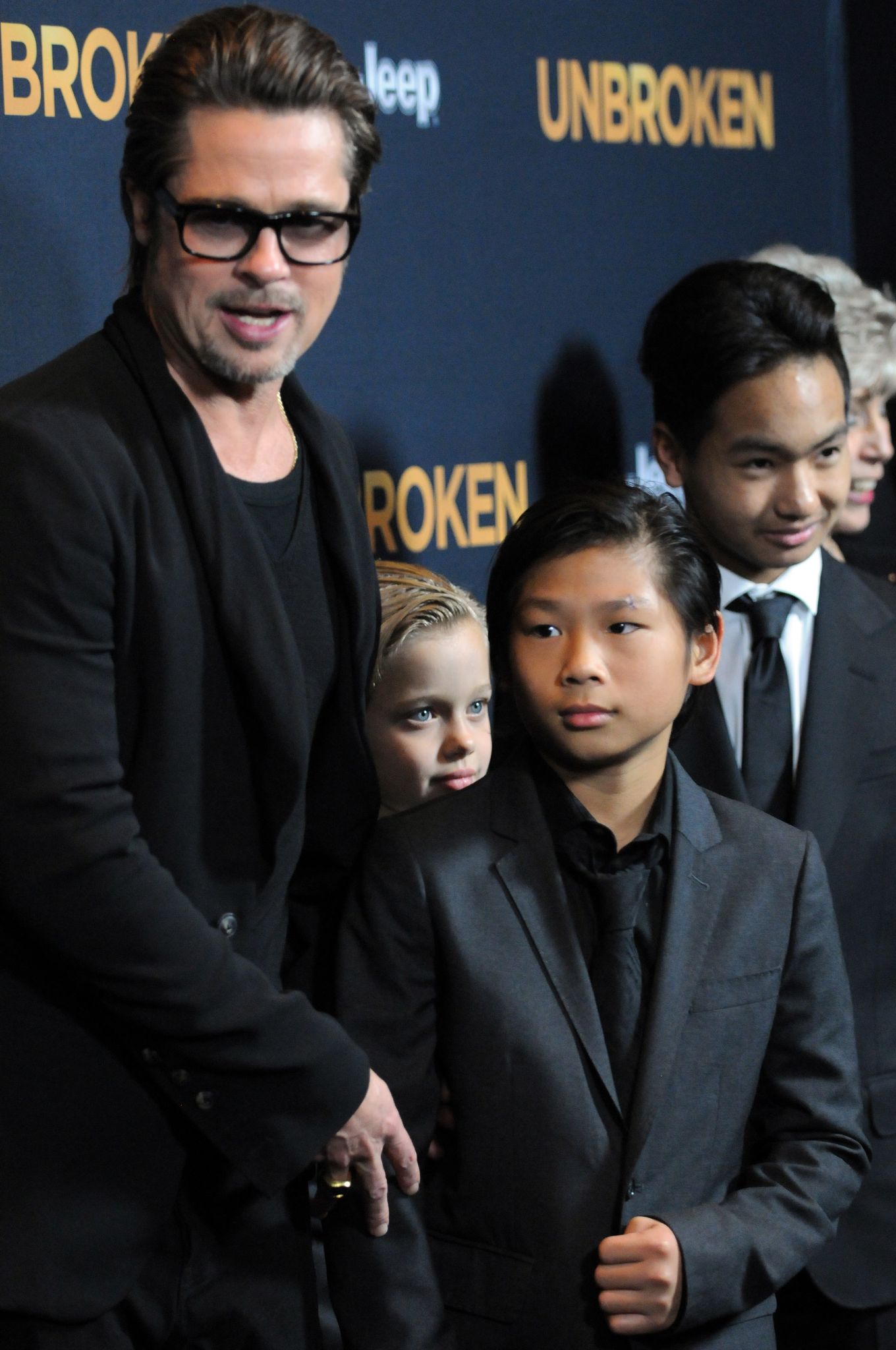 ---
But it still doesn't seem like the teenager is willing to spend a lot of time with his dad. But Pax does find time for his mom. The two occasionally have dinner, and go shopping and he supports his mom at the premieres of her movies. Besides that, Pax is living the life of a 16-year-old teenager.
He gets excited about new things every day and is currently passionate about DJing. Plus, he has been focusing on his native culture. He diligently learns Vietnamese and together with his mom visits the country whenever it is possible.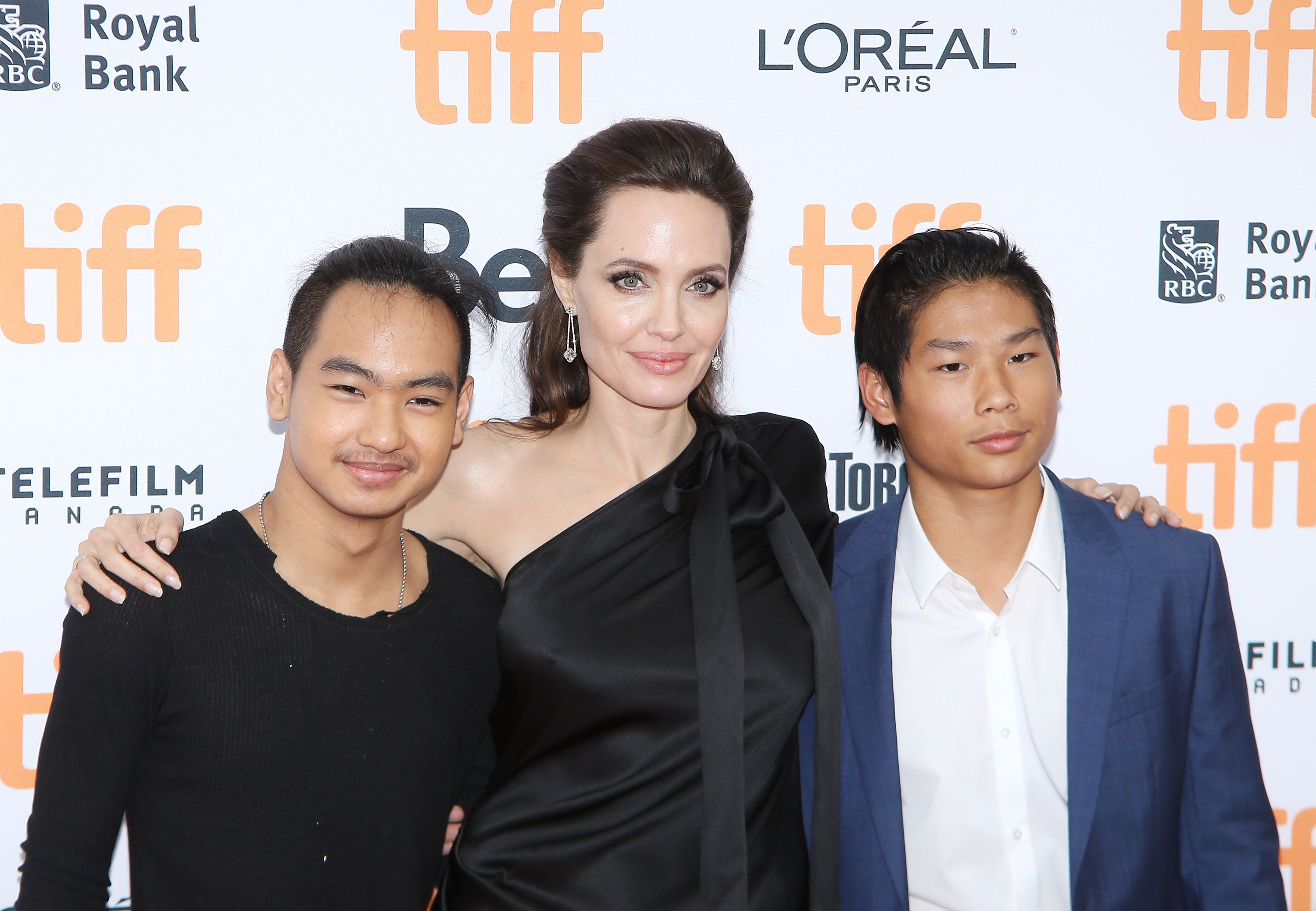 ---
ZAHARA (15 YEARS OLD)
His 15-year old sis Zahara also enjoy discovering her home country. She traveled to Ethiopia with Jolie and later the family founded a clinic in Zahara's name there, which fights AIDS and tuberculosis. She's not really involved in the management of the clinic today, though.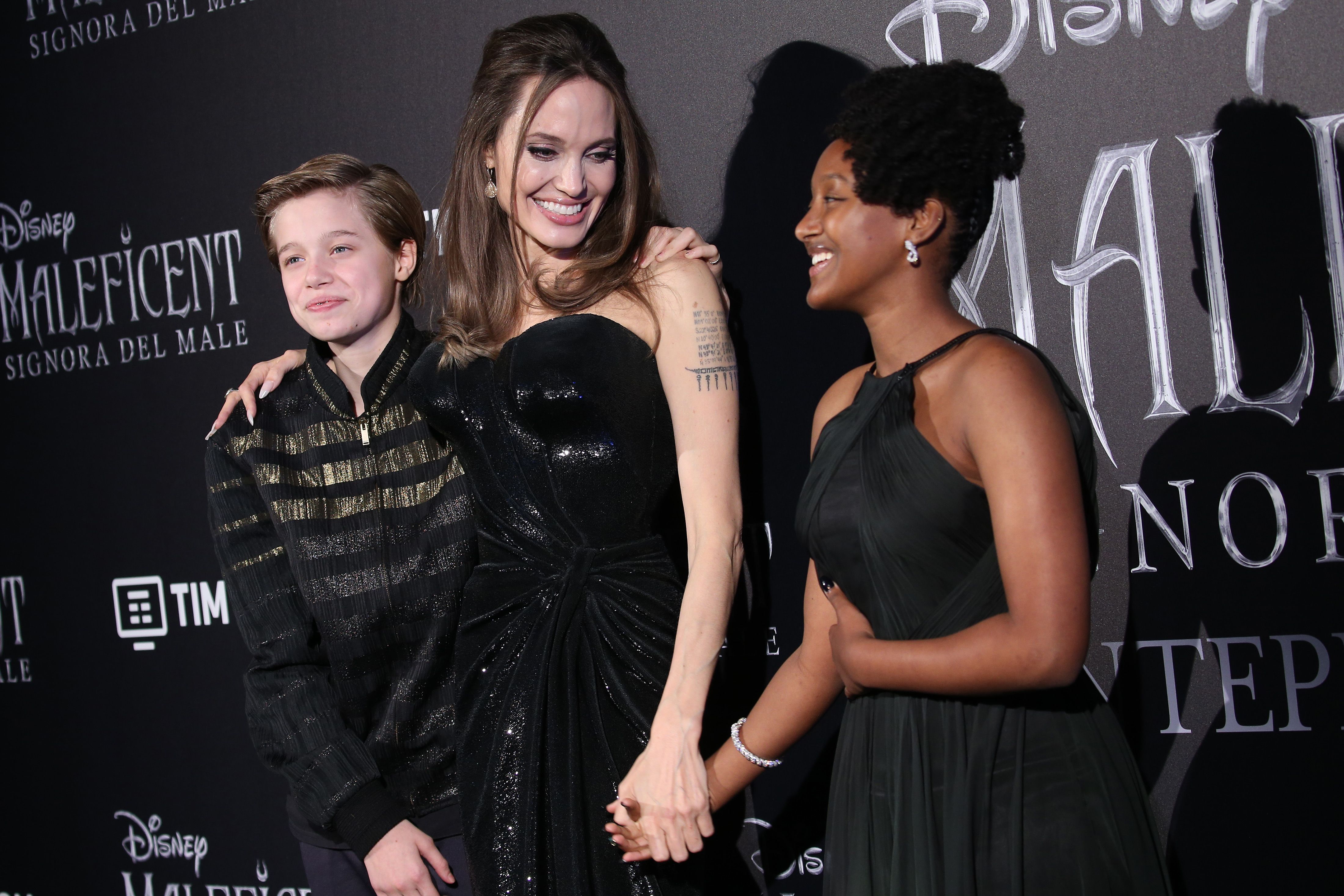 ---
Her parents hope that Zahara will take responsibility of the clinic and continue its mission when she becomes older. But that's not the only thing with links to her roots that popped up in her life. In a recent interview, Angie called her daughter an extraordinary African woman:
'She is my family, but she is an extraordinary African woman and her connection to her country, her continent, her - is very, its her own, and it's something I only stand back in awe of,' continued the Maleficent actress.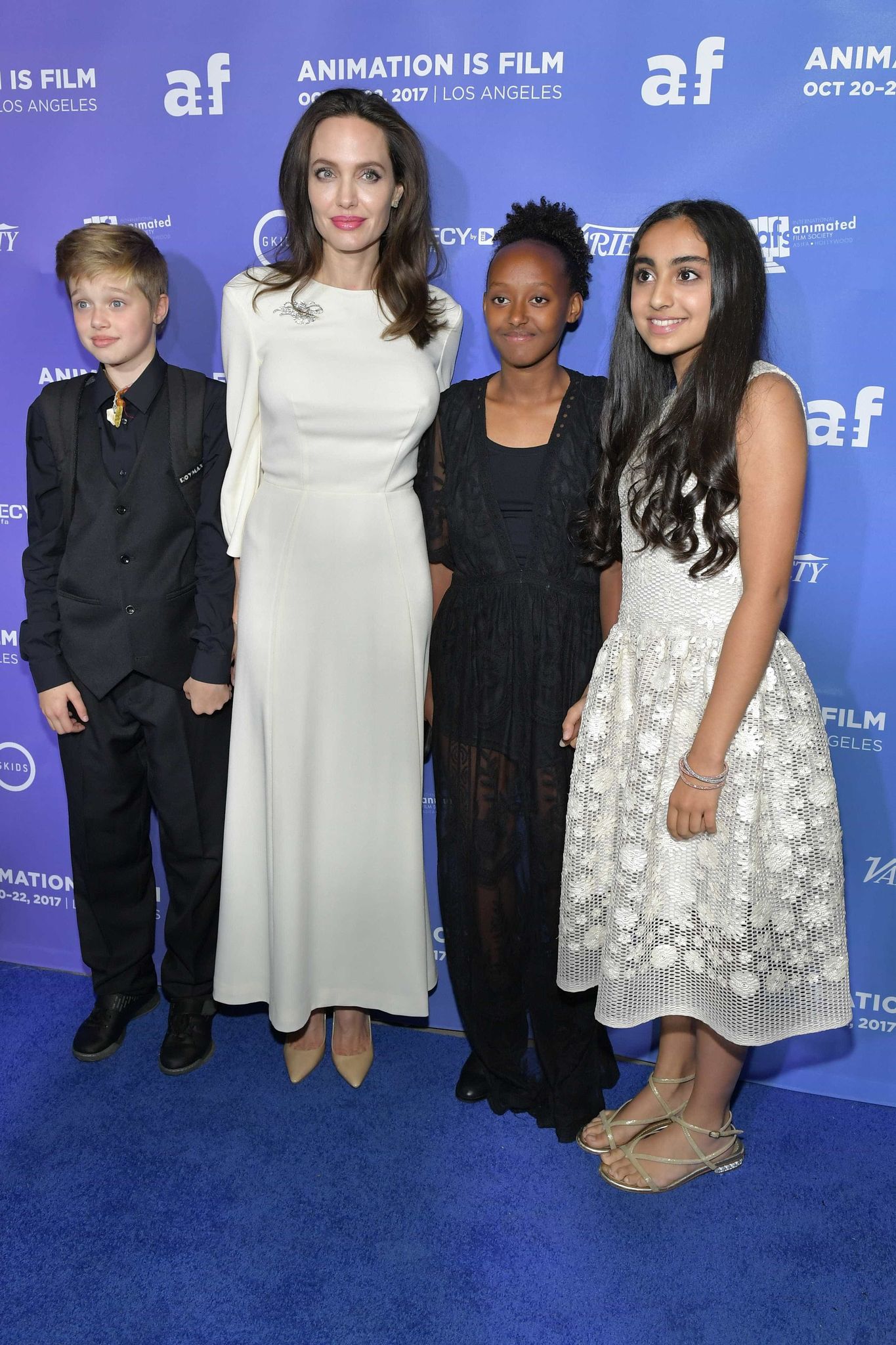 ---
Zahara's birth mother suddenly showed up with the hope that she can still somehow become a part of Zahara's life. Zahara's biological mother has managed to speak with DailyMail only, saying that she is proud of her daughter, and wishes that Jolie would allow her to speak to Zahara and make it possible to see her daughter on special occasions.
It is not clear though, - what intentions she has and why is it the first time in 12 years that her mother has reached out? Anyway the Jolie-Pitt family never officially responded to those requests and it doesn't seem that this has become an issue of any sort.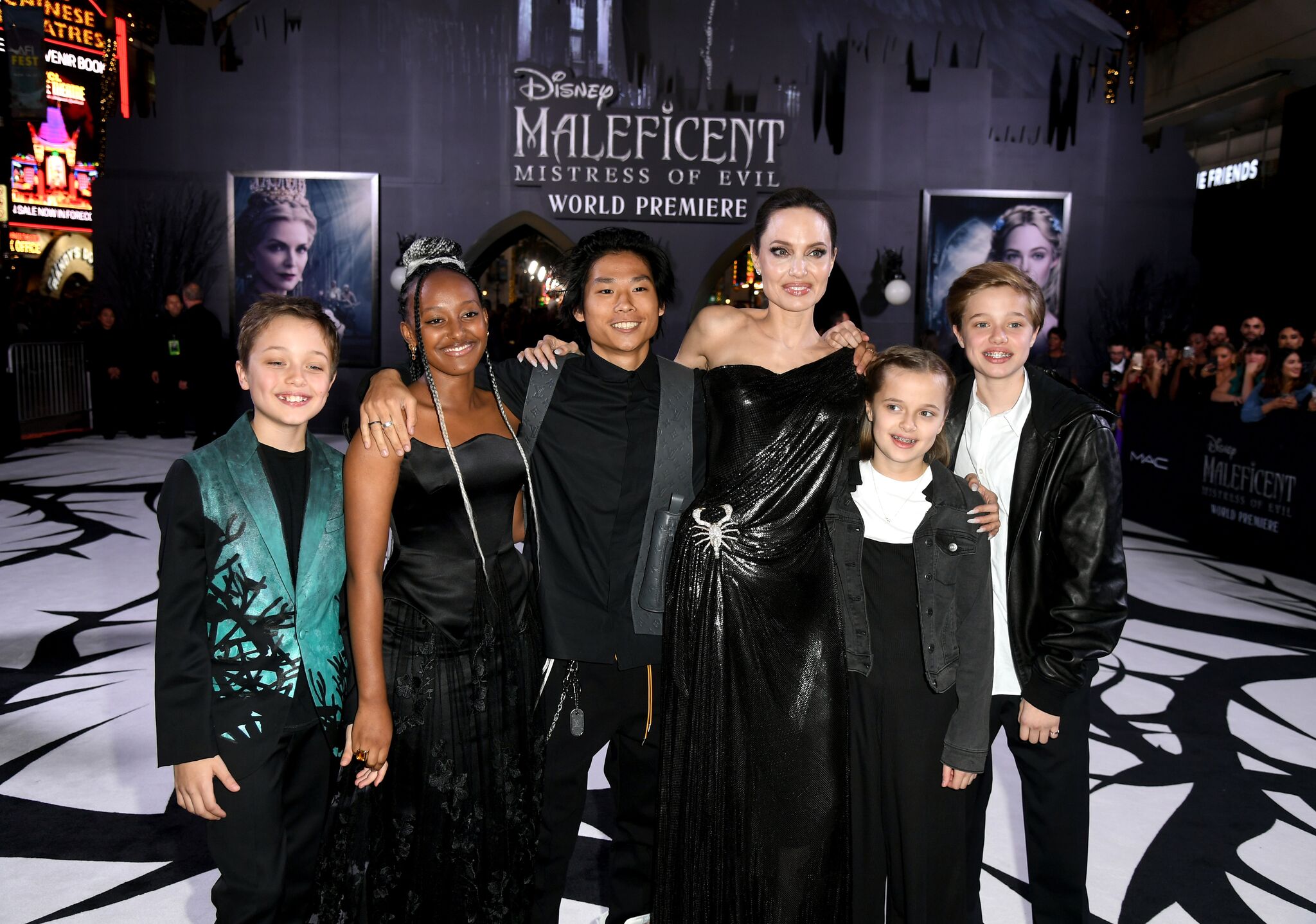 ---
Today Zahara seems to be pretty busy with other things, like celebrating her first career achievement. Which one? She's creating a jewelry design! At the Maleficent premiere, she and her loving mom were wearing jewelry made but Zahara.
The earrings, a bracelet, and a ring are all from the Zahara Collection, which she designed herself. Her love for fashion is shared with her very close friend, whom we all know from Stranger Things. It is none other than Millie Bobby Brown! Yeah! The two are practically besties! 
---
SHILOH (14 YEARS OLD)
Not only is Zahara fond of Millie, but her younger sister Shiloh also loves to spend time with Millie. Their recent day out was spotted by cameras but, unfortunately, their friendship was not the paparazzi's focus
It was Shiloh, who was constantly trying to cover herself like she felt uncomfortable or embarrassed. And it is not like the 14-year-old is afraid of media attention. There is something else, but to understand what is going on here, we need to take you back to the first years of Shiloh's life.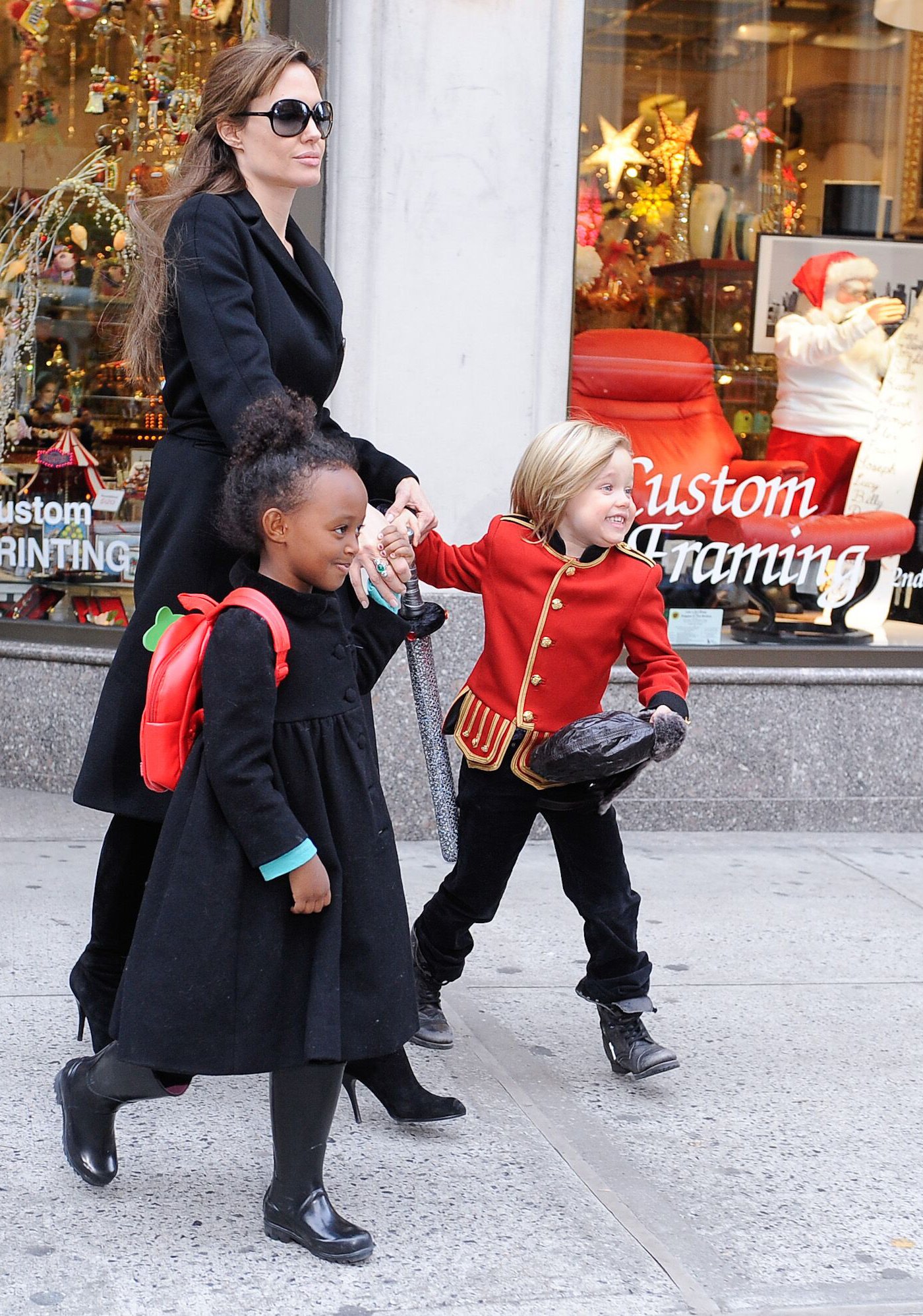 ---
For the very first time, Brad Pitt revealed one very important thing about Shiloh back in 2008 in an interview with Oprah Winfrey. The actor mentioned that Shiloh prefers being called John. He also mentioned she sometimes chooses to be called Peter, so it's a Peter Pan thing. 
"[Shiloh] likes to dress like a boy," the actress opened up about Shiloh's masculine style, "She wants to be a boy. So we had to cut her hair. She likes to wear boys' everything. She thinks she's one of the brothers."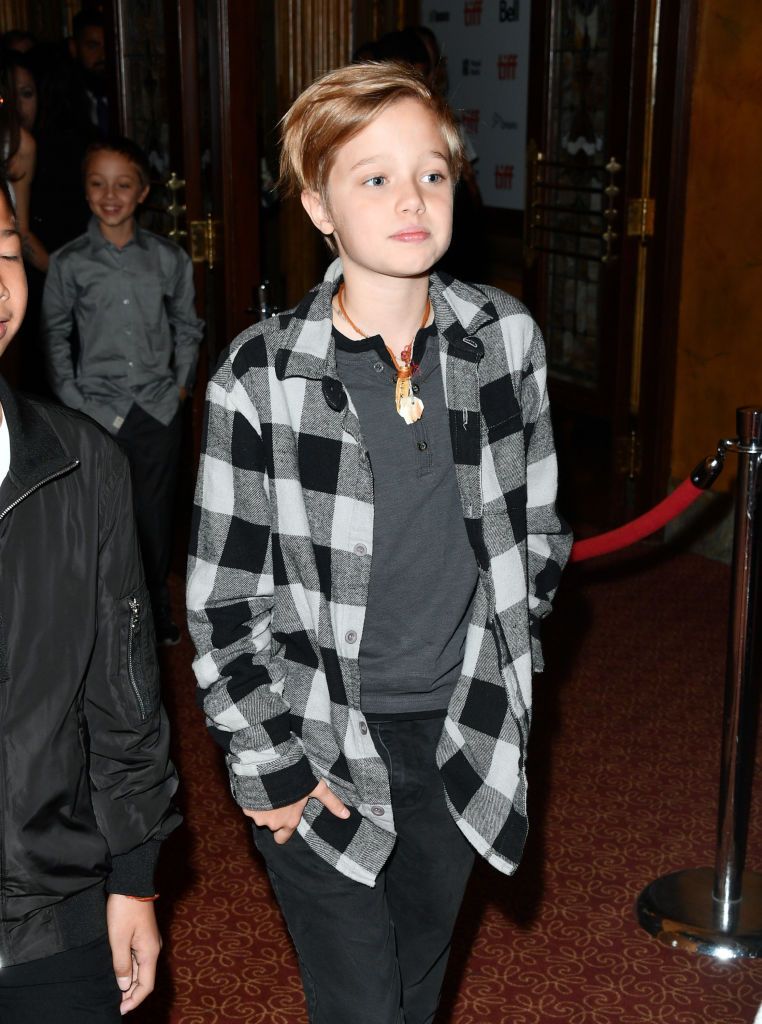 ---
Angelina and Brad fully supported Shiloh with her choice. As it is a very fundamental value in their family. Along with that Jolie is trying to teach all of her kids to be kind to others, know their own freedoms, appreciate what they've been blessed with, and make sure to help others.
She always strives to keep her kids open-minded and strong. But because of her quite liberal views, Jolie has been massively criticized for her parenting methods. Some people even assure that Shiloh's behavior is an attempt to get more attention from her busy parents.
---
And that she's the closest to her dad and that this is her personal protest concerning his absence. Jolie herself is worried that she gave less attention to Shiloh because she thought that Madd, Zahara, and Pax needed her more at times. 
"Shiloh seemed so privileged from the moment she was born. But I'm conscious that I have to make sure I don't ignore her needs, just because I think the others are more vulnerable." Jolie revealed.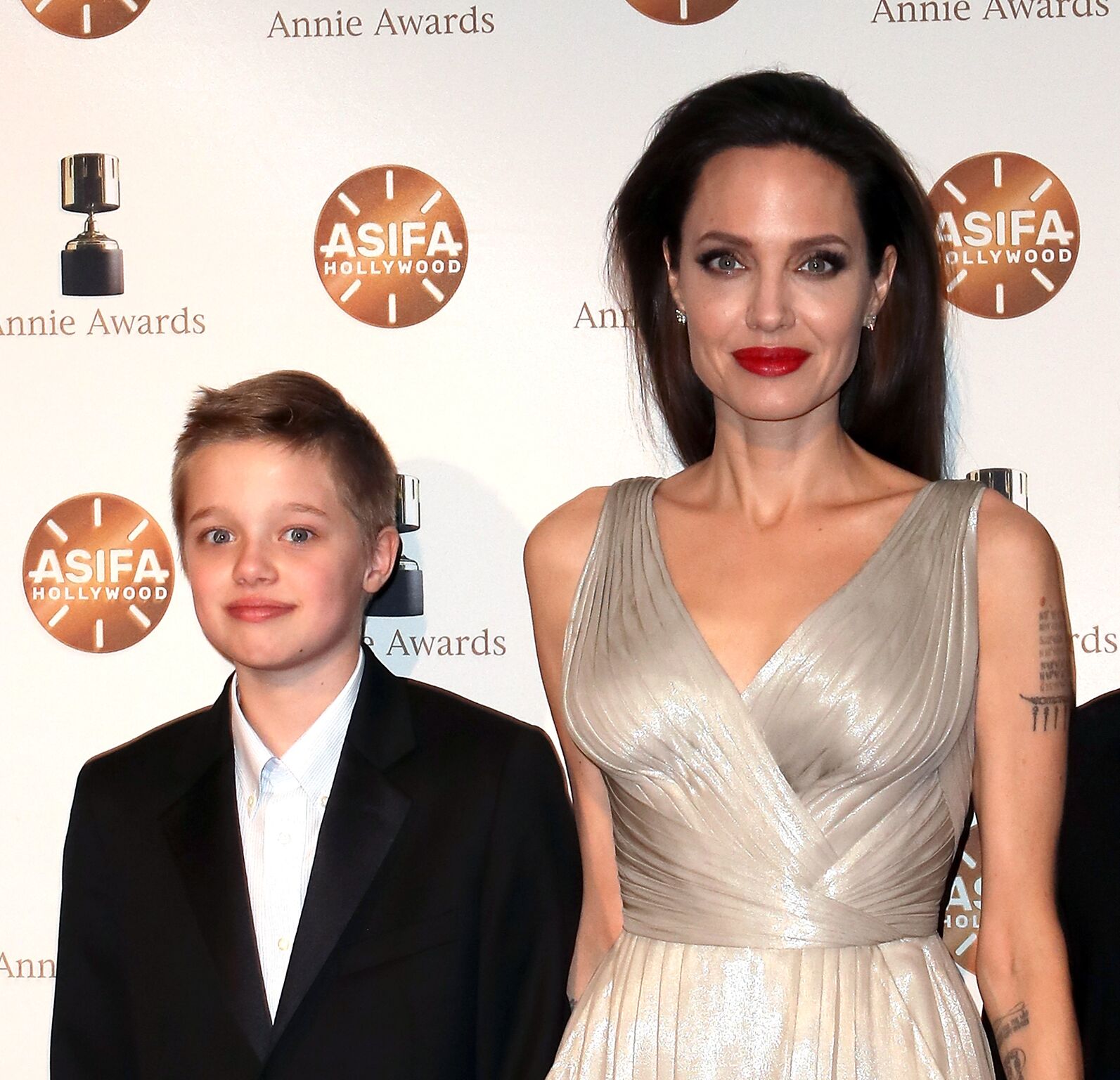 ---
So currently Angy makes even more effort to be supportive of her daughter as much as possible. That is why a couple of years ago Jolie and Shiloh traveled to Namibia to open a sanctuary for elephants and rhinos in Shiloh's name.
By the way, Namibia was chosen for a reason, as that is where Jolie decided to give birth to her daughter. According to People, the sanctuary was a total surprise for Shiloh and she was super excited about it.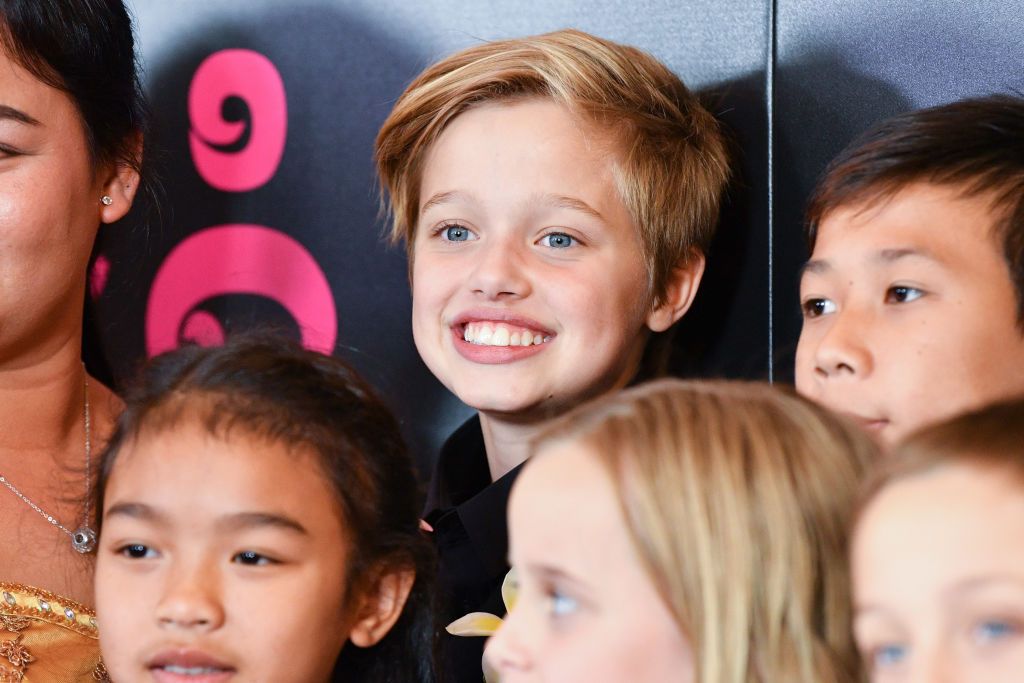 ---
KNOX AND VIVIENNE (12 YEARS OLD)
Unlike their older sister, twins Knox and Vivienne don't seem to be stressed out at all. Well, at least that's what we can see from their public image, as Jolie is super-protective about their privacy. In fact, she doesn't let her kids have any social media profiles, no public schools even sleepovers, - all for the sake of keeping their lives private.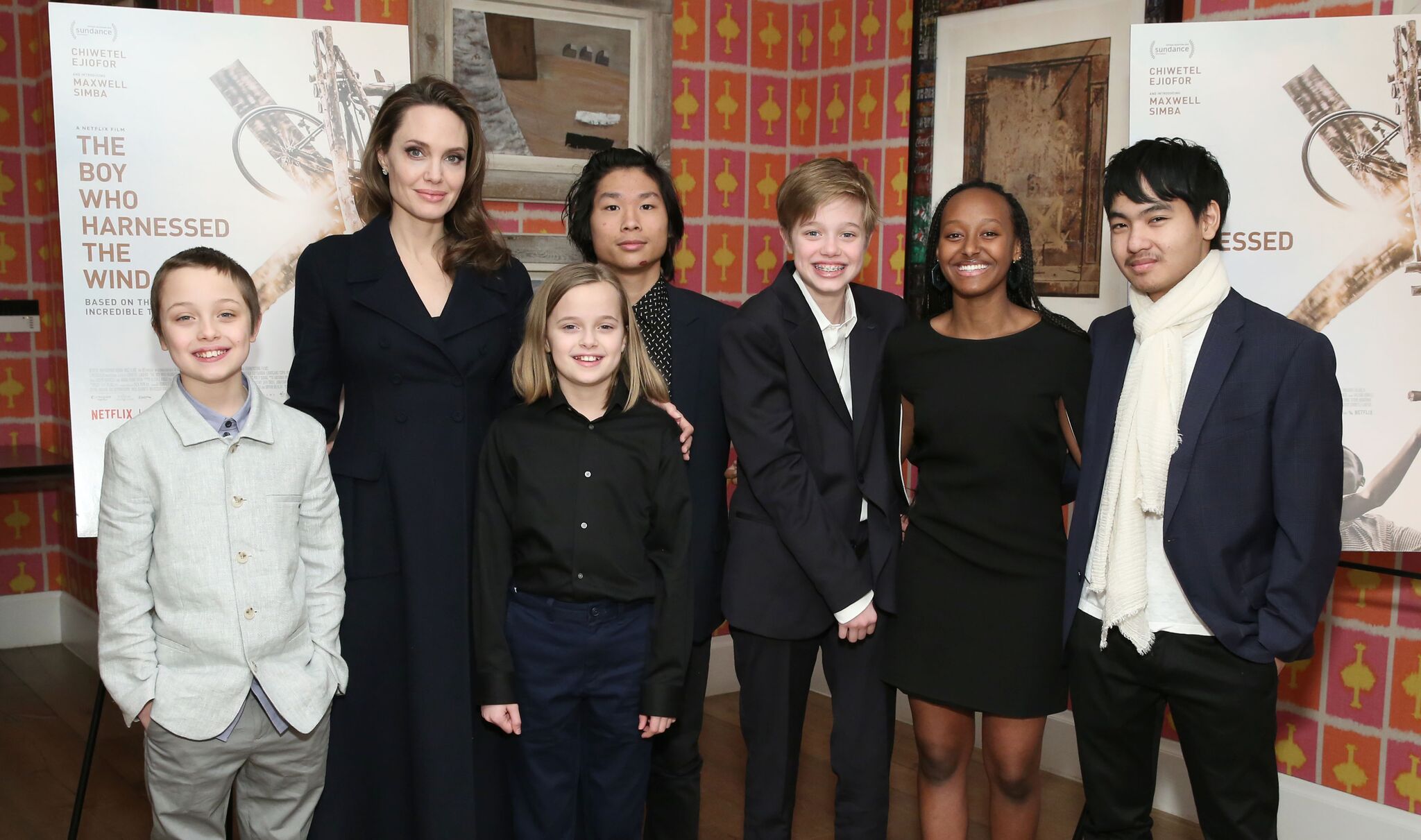 ---
Instead, Jolie encourages her kids to put their family first and focus on their bilingualism. That is why everyone in the Jolie-Pitt family learns a second language and the twins aren't exempt from that rule and their choices are quite extraordinary. Vivienne wants to learn Arabic, while Knox is working on sign language!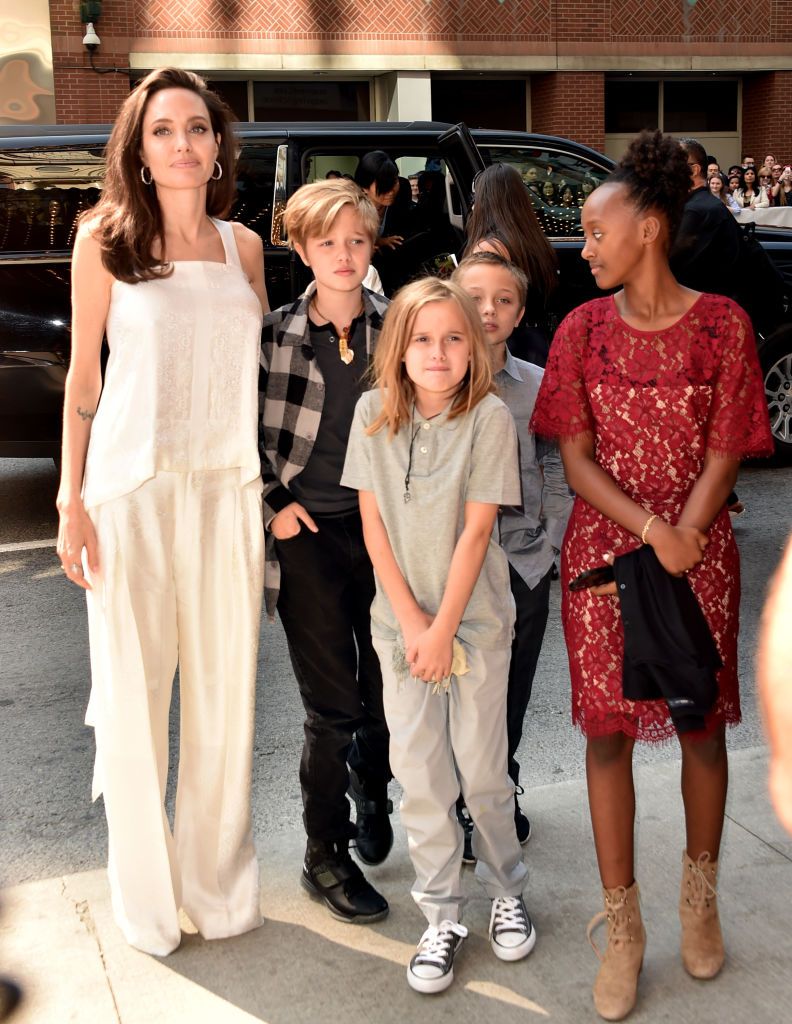 ---
Another question that often arises in the family of two actors is whether anyone is eager to follow their parents' passion for acting? Their siblings did participate in a voiceover for Panda Kung Fu 3 and in another of Jolie's projects - Maleficent.
Actually, Vivienne got her first acting gig there, as she played the younger Aurora. However, the little girl wasn't satisfied with it because her mommy made her wear a dress. Angelina told People: 'She likes her overalls, I can't put her in a dress. So she's like, "How could you make me a princess?"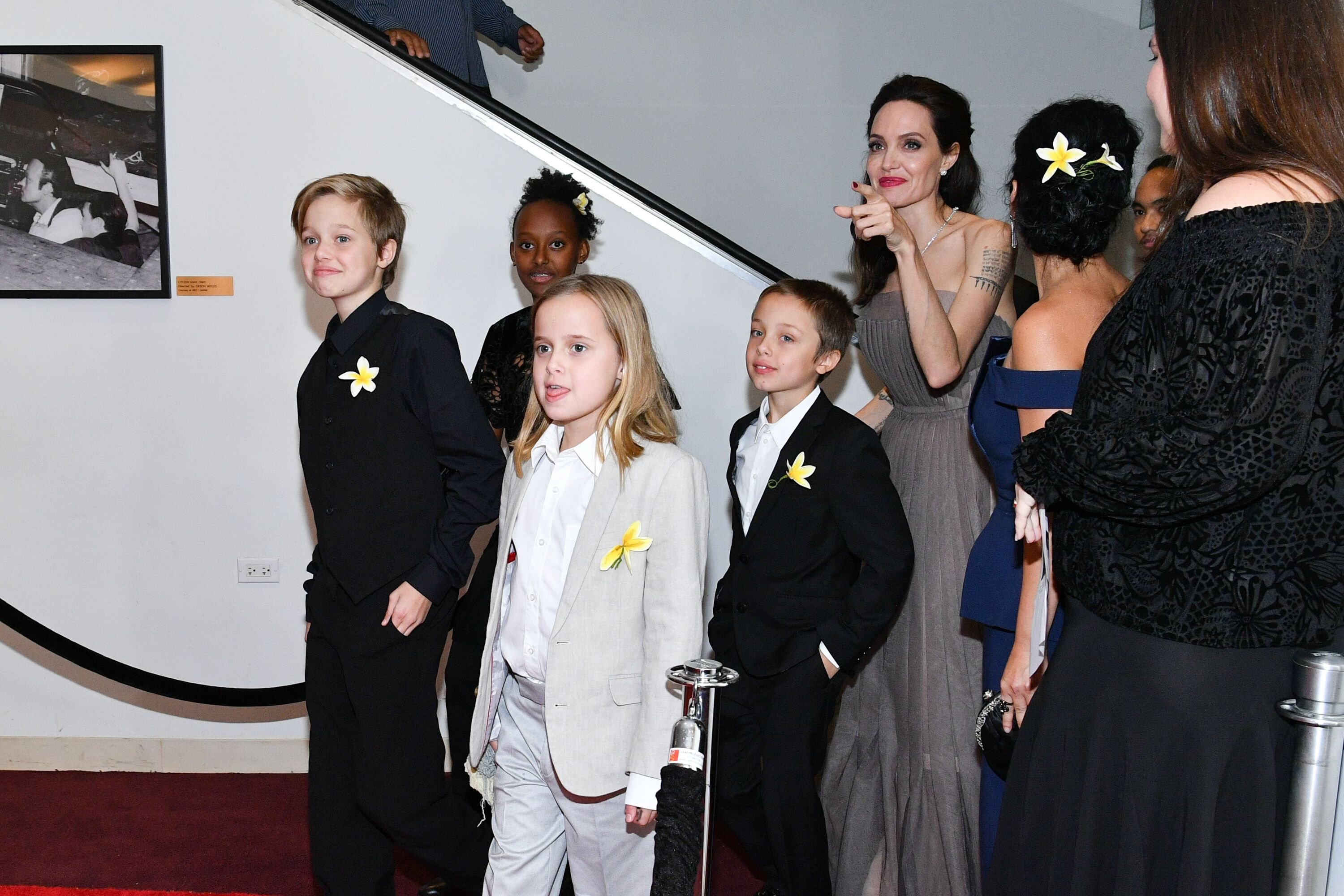 ---
Could it be Shiloh's influence? We have no answer to that but the truth is - none of the kids want to be actors. They all more into business, humanitarian affairs, fashion, and biochemistry. Who would have guessed, right?
Anyway, Jolie doesn't get tired of stating that she could not be prouder of her sons and daughters. And the main thing she wants them to strive for is the development of their minds.