Hollywood's Black Widow: The Story Behind Jane Russell's Three Marriages
During her childhood and teenage years, she was trained to be a star performer. However, life's dark side visited her but she overcame it. Growing up as a sexy actress and a breadwinner, Jane Russell has bittersweet stories to tell. Here are 30 facts about her, including her fame and faith.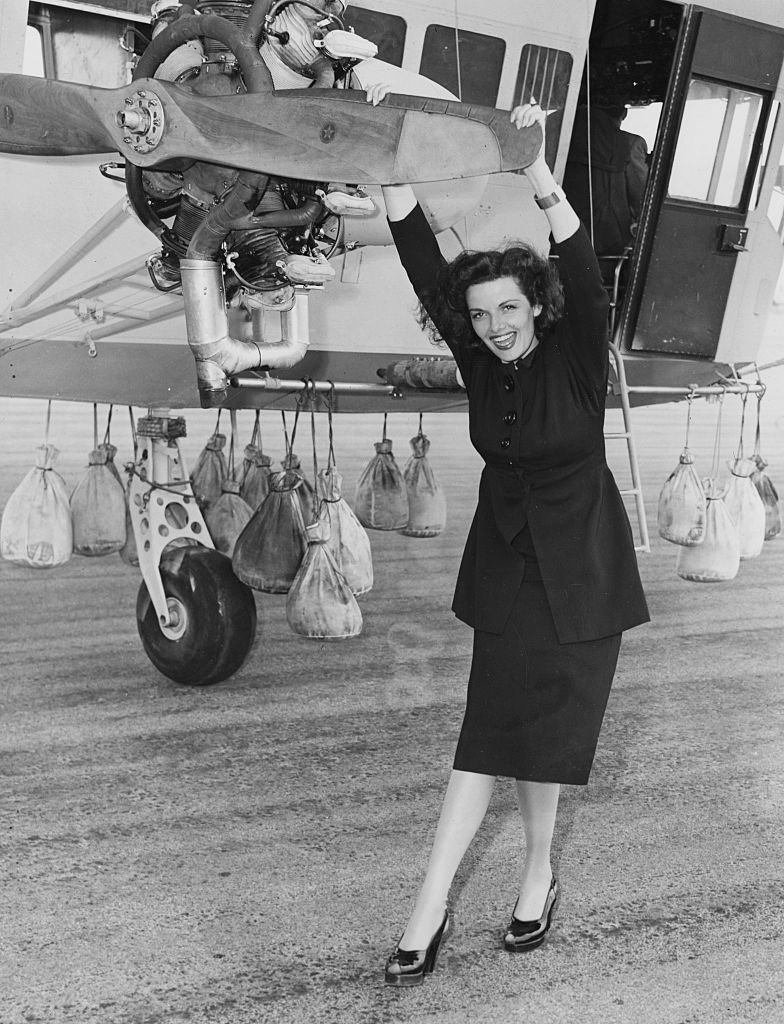 ---
30. THE ELDEST
On June 21, 1921, a little angel came to the lives of the couple Geraldine and Roy William Russel. That little angel is Jane Russell. She was born in Bemidji, Minnesota as the first child of her parents.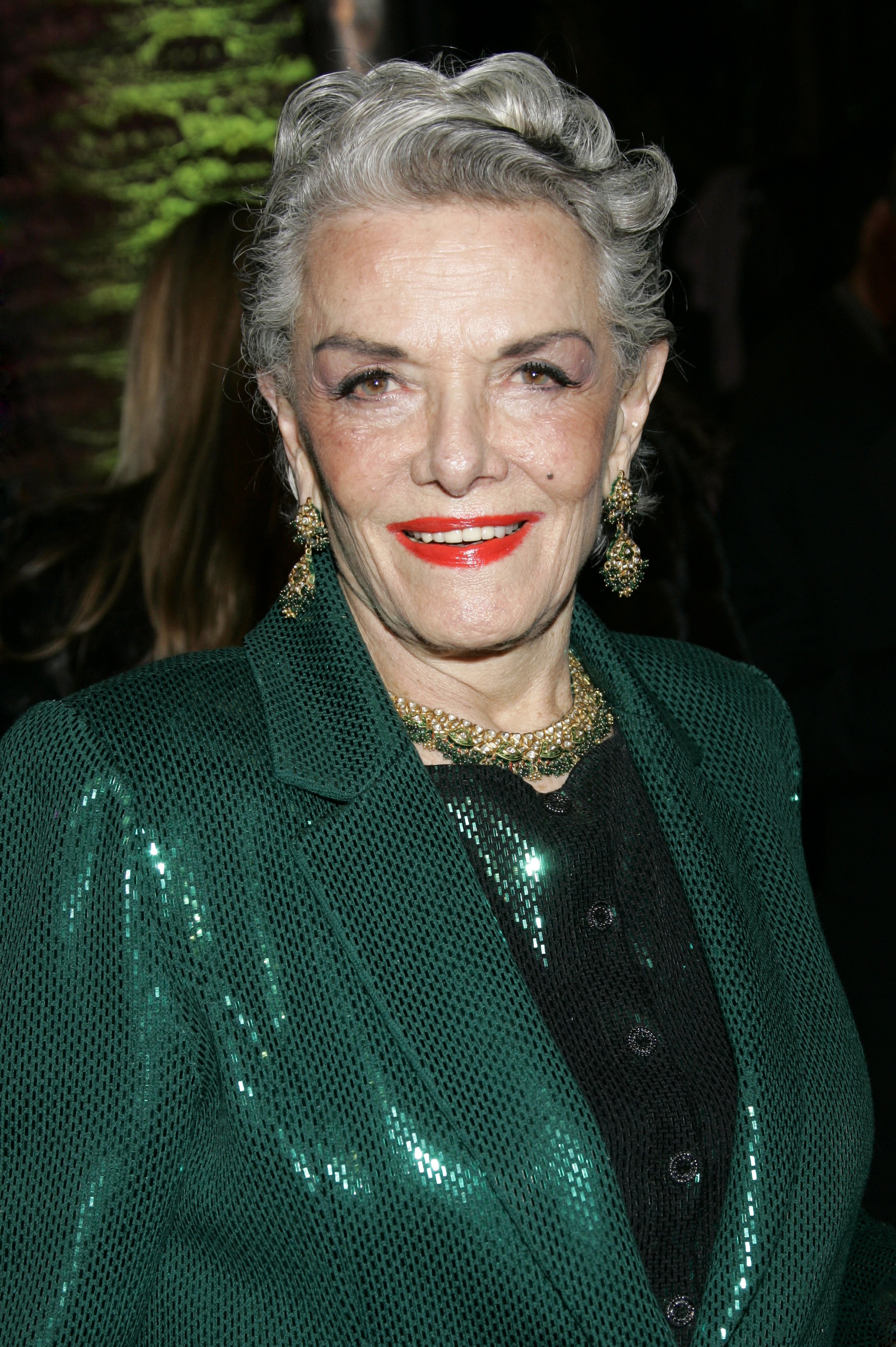 ---
29.  SHE HAS THREE NAMES
Being the first child, surely she got all the attention of her parents. One proof is her real name which is Ernestine Jane Geraldine Russell. It seems like they've got all the time in the world to come up with a long elegant name.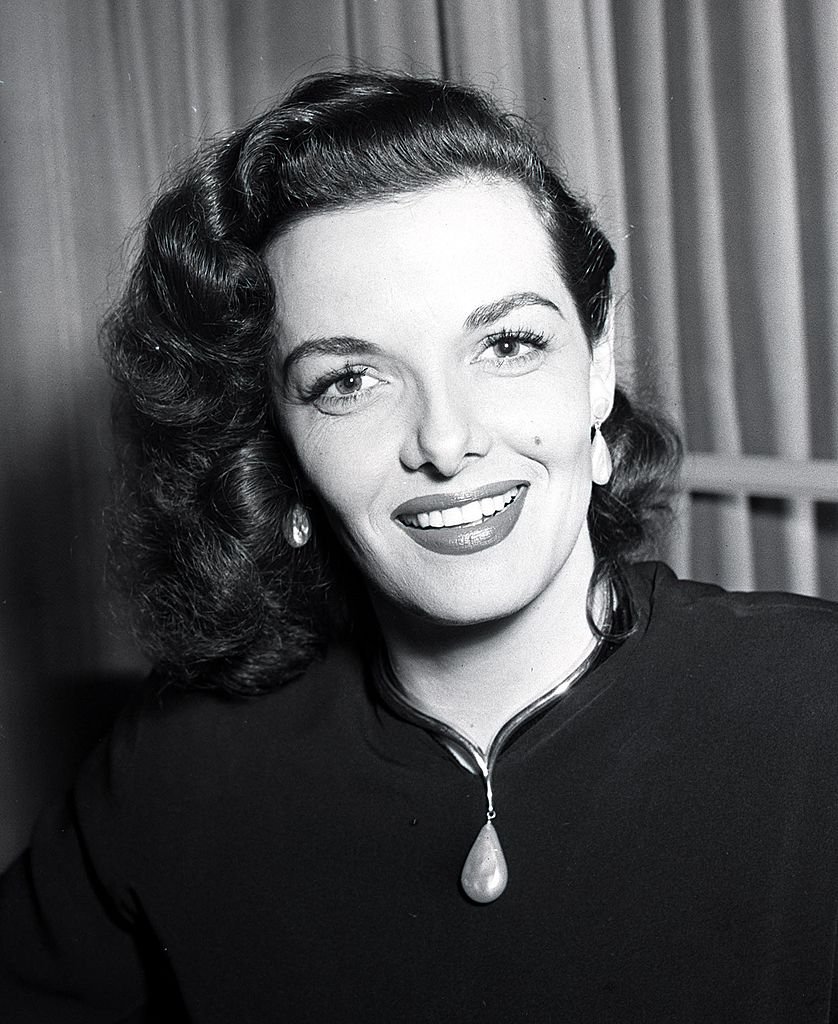 ---
28. THE ONLY GIRL
Not too long, their small family grew into a big one. She has five younger brothers and all are boys, making her the only daughter of her parents. Yes, she is both the eldest and the only girl. That's another advantage, huh? Or probably not?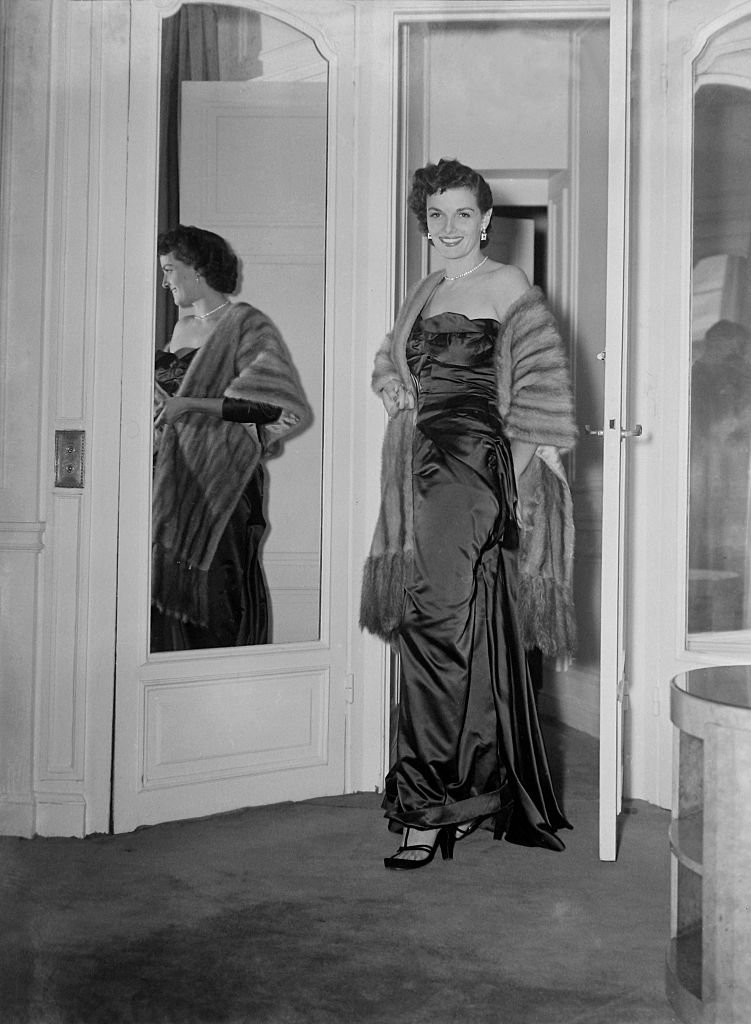 ---
27. MR. AND MRS. RUSSELL
Jane's parents were both hardworking. In fact, her father had been a first lieutenant in the U.S. Army. Later on, he worked as an office manager in Southern California. Her mother was an actress and a famous subject of a portrait by Mary Bradish Titcomb.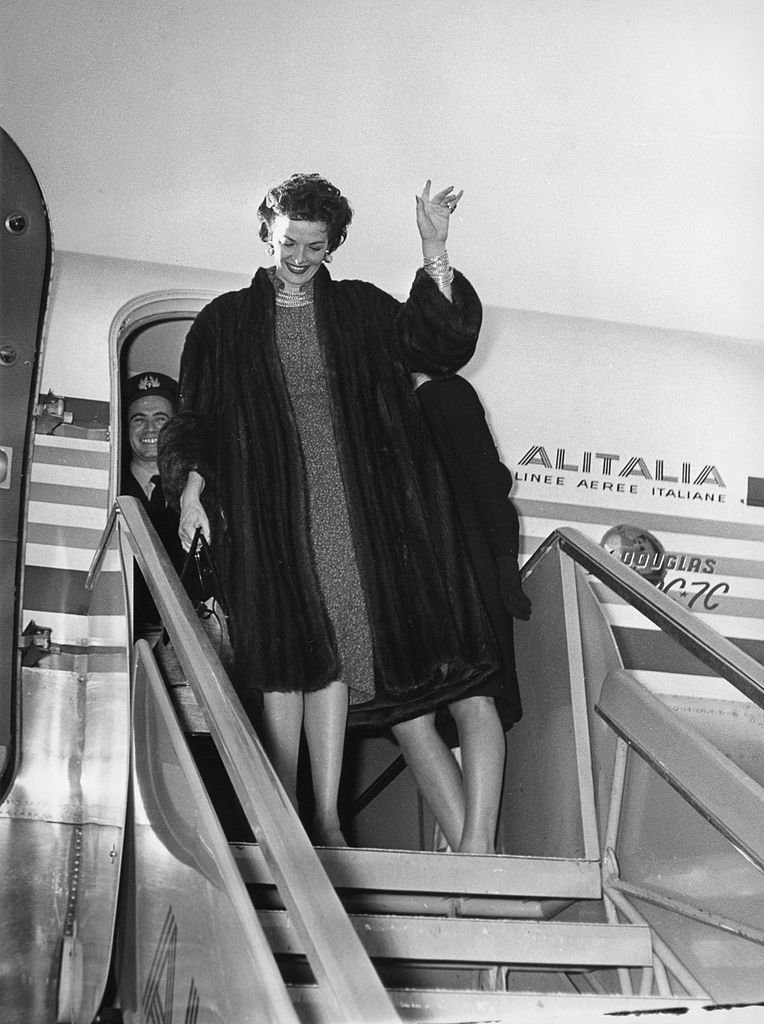 ---
26. FROM CANADA TO CALIFORNIA
The then young couple Geraldine and William lived in Canada, way before their eldest Jane was born. Nine days after Jane was born in Minnesota, their small family went back to Canada. Later on, they moved to Southern California because of William's work as an office manager.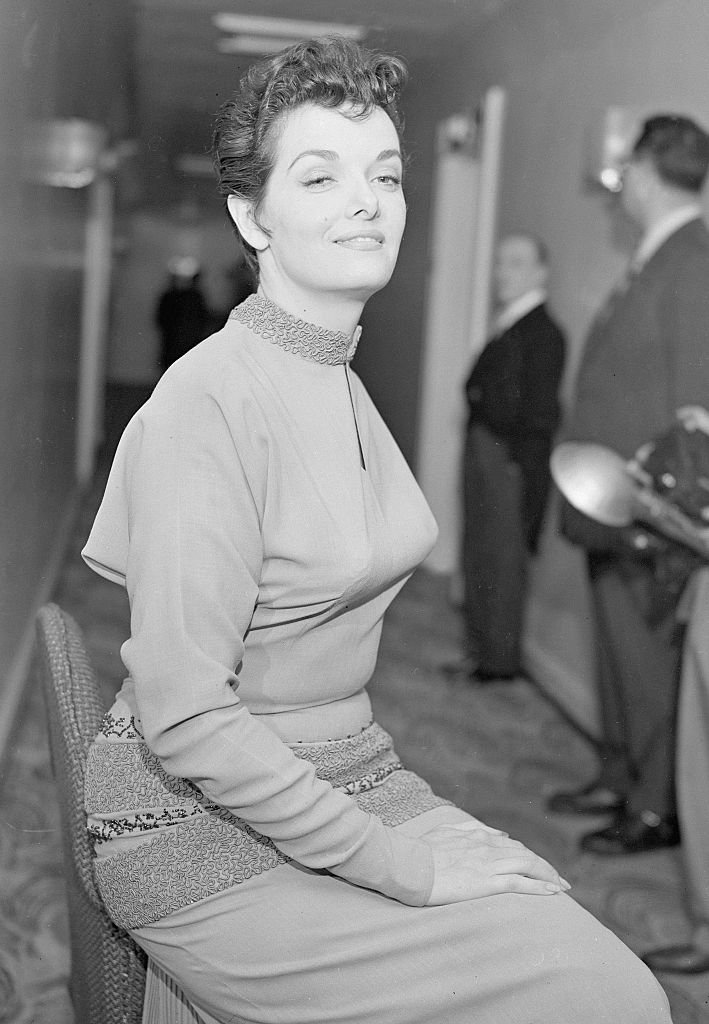 ---
25. JANE AND HER STAGE MOM
The former actress Geraldine Russell seemed to train her daughter to be in the entertainment industry. She enrolled Jane in piano and drama lessons. But, that's not enough. During his teen years, Jane also had acting lessons from distinct acting trainers. Looks like the road to Hollywood is slowly building.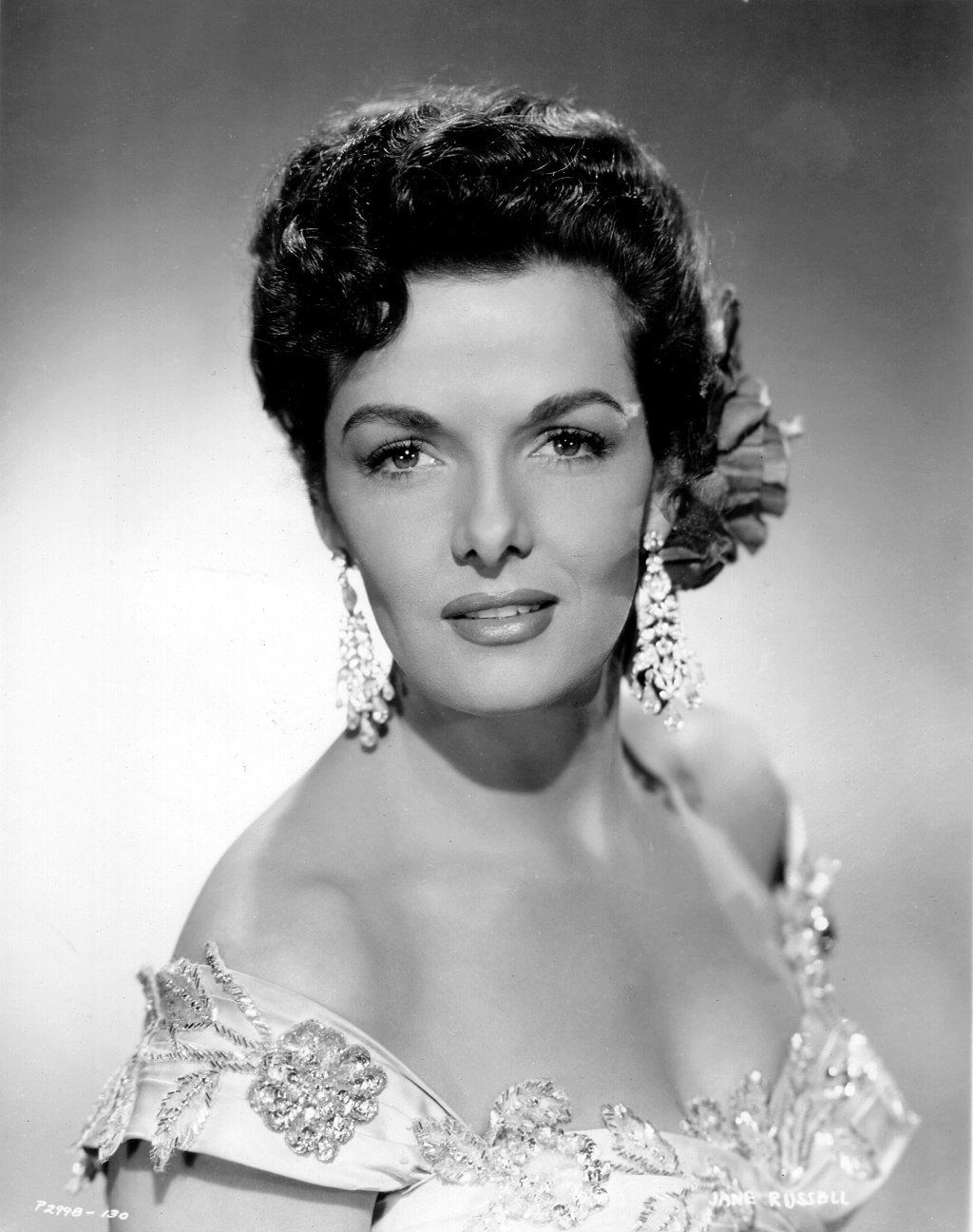 ---
24. HER REAL DREAM
Jane, as an obedient only daughter, she went to every lesson her mom take too. In fact, she participated in her high school's plays. However, the obedient girl's heart was far away from performing arts. She wanted to be a fashion designer and not a performer. Still, it's hard to say no to her beloved mother.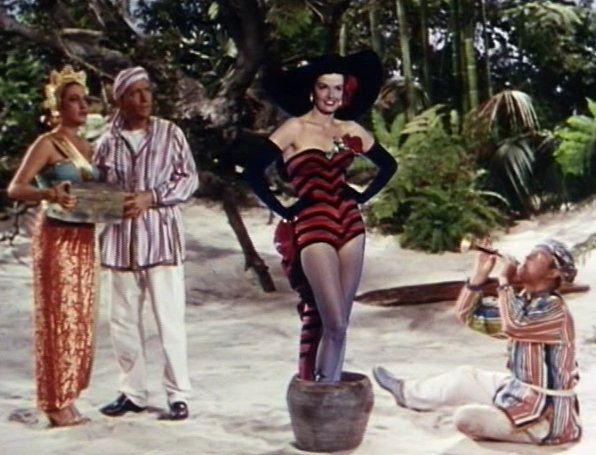 ---
23. REST IN PEACE, WILLIAM
The dreaming and performing arts lessons went on and on. Geraldine won't back down until she has no choice. Then, a piece of painful news came. Jane's father died making her mother a widow who will take care of the five young children.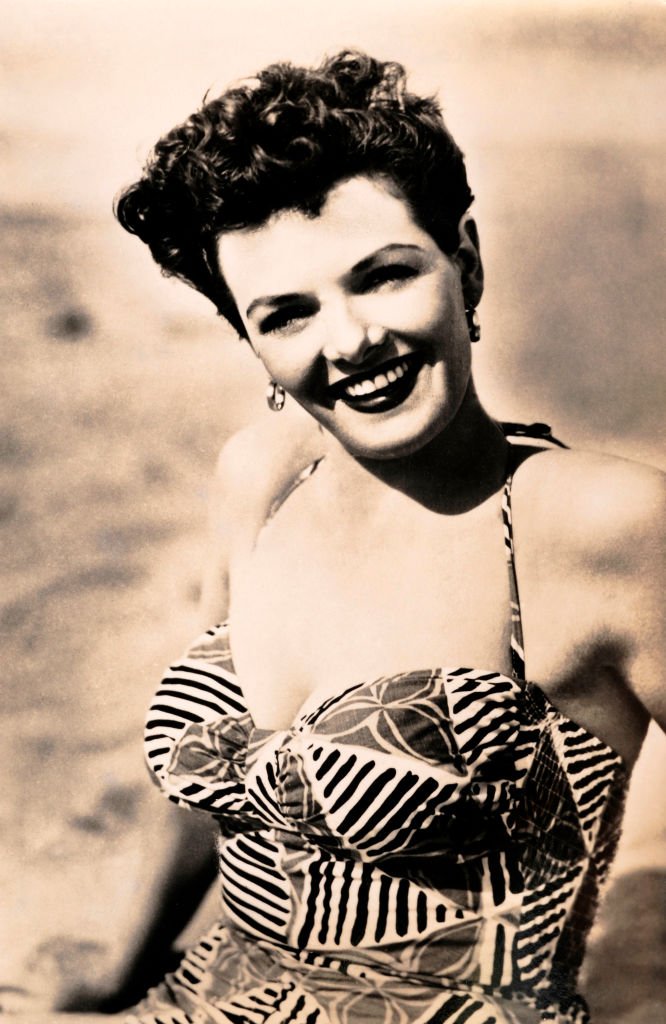 ---
22. JANE'S FIRST JOB
As the eldest, Jane holds a big responsibility after the death of her father. Her dreams and her mother's plans were set aside at that time. Jane decided to work as a receptionist to provide for the needs of their family.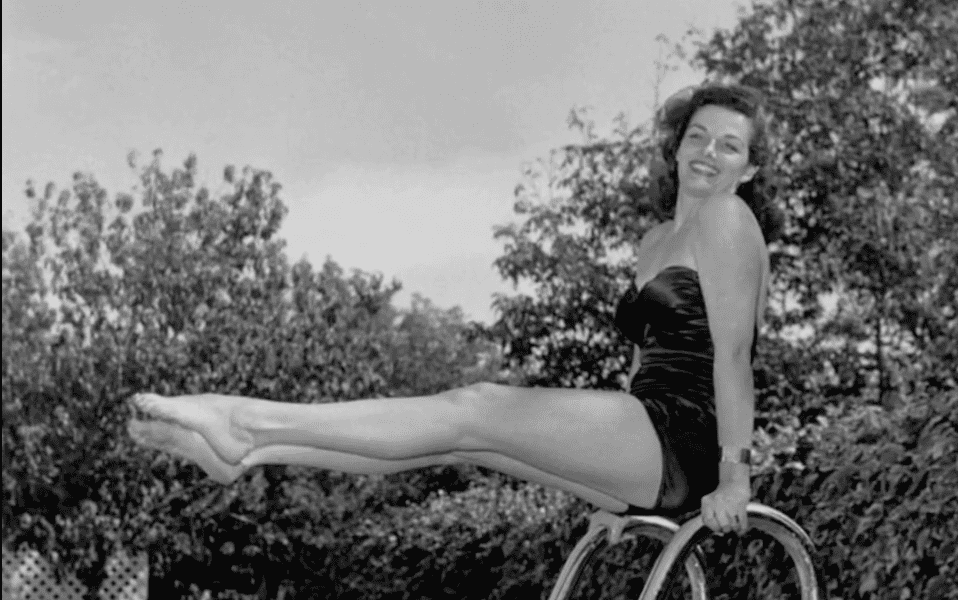 ---
21. THE DISCOVERY OF A STAR
After the storm in Jane's life, there came a rainbow in the person of the Hollywood director, Howard Hughes. The director walked through a doctor's office, where Jane is working. Pretty young ladies, like Jane, was one of his interests. From then on, a door to Hollywood was opened for Jane.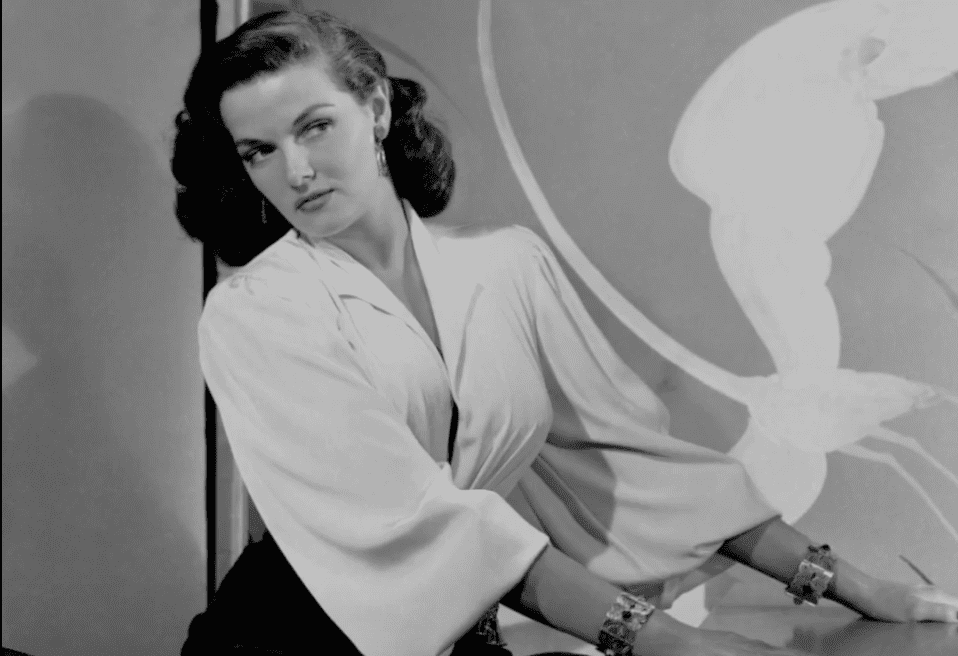 ---
20. THE SEVEN-YEAR CONTRACT
The director believed that he could make Jane a Hollywood star. So a lead role in the movie The Outlaw as given to her and along with it was a seven-year contract. The contract was too long for a Hollywood newbie but they have high hopes that her first movie will give way to her stardom.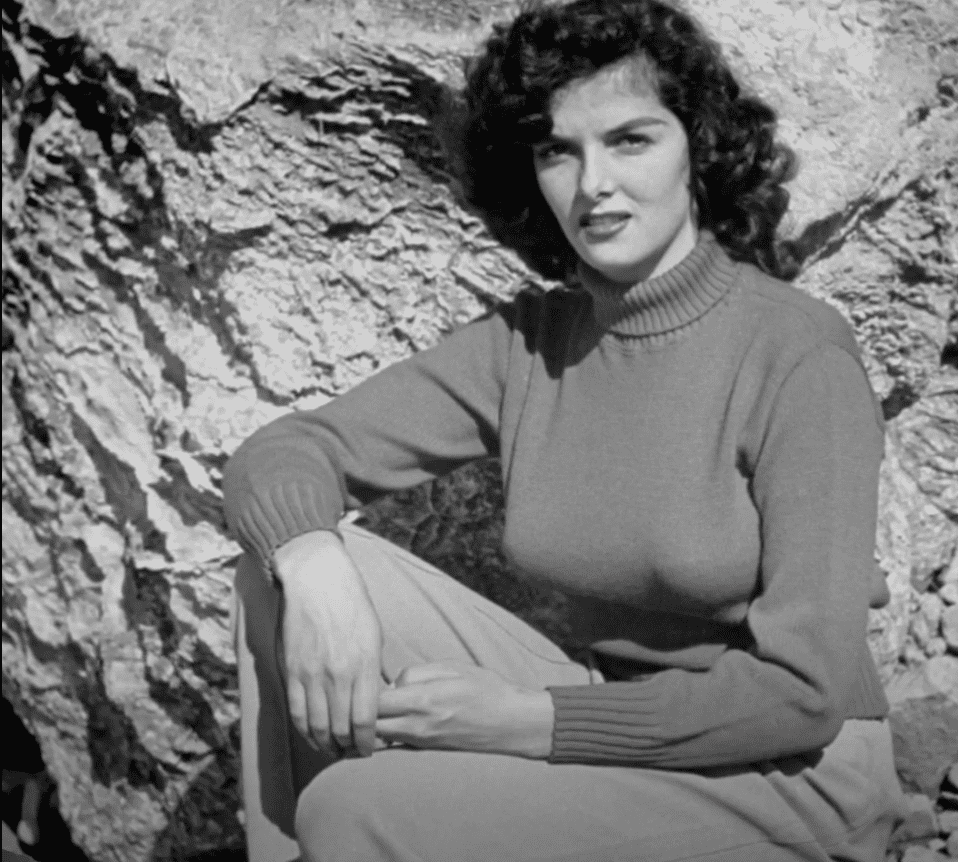 ---
19. THE FIRST FILM WENT WRONG
Their high hopes went low. The film was too vulgar and because of that, it was banned. The initial release year was 1941 but the Hollywood Production Code Administration said a big N-O. Jane's body was exposed too much, making her first film a flop.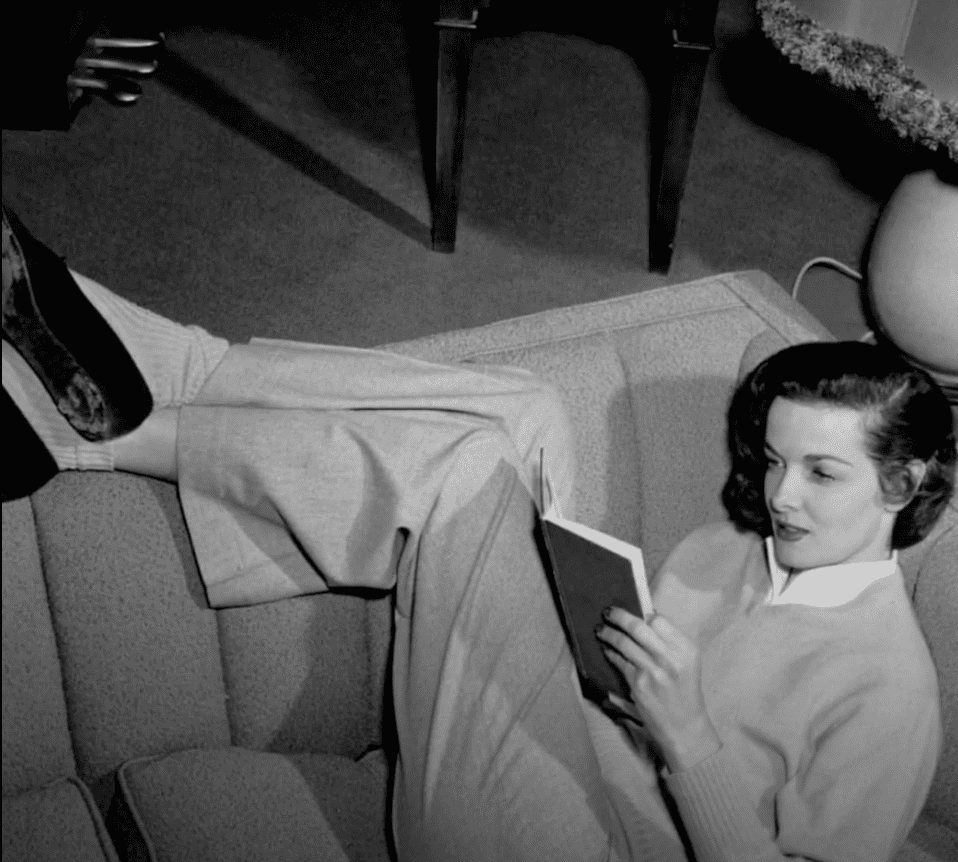 ---
18. THE DIRECTOR'S PLAN
Making a newbie into a big star will make a director or a manager's pocket cry. That's the very reason why postponing the film made Hughes, the director of The Outlaw, felt devastated. But, he banned his own film to create a public outcry, making the film to be more in demand.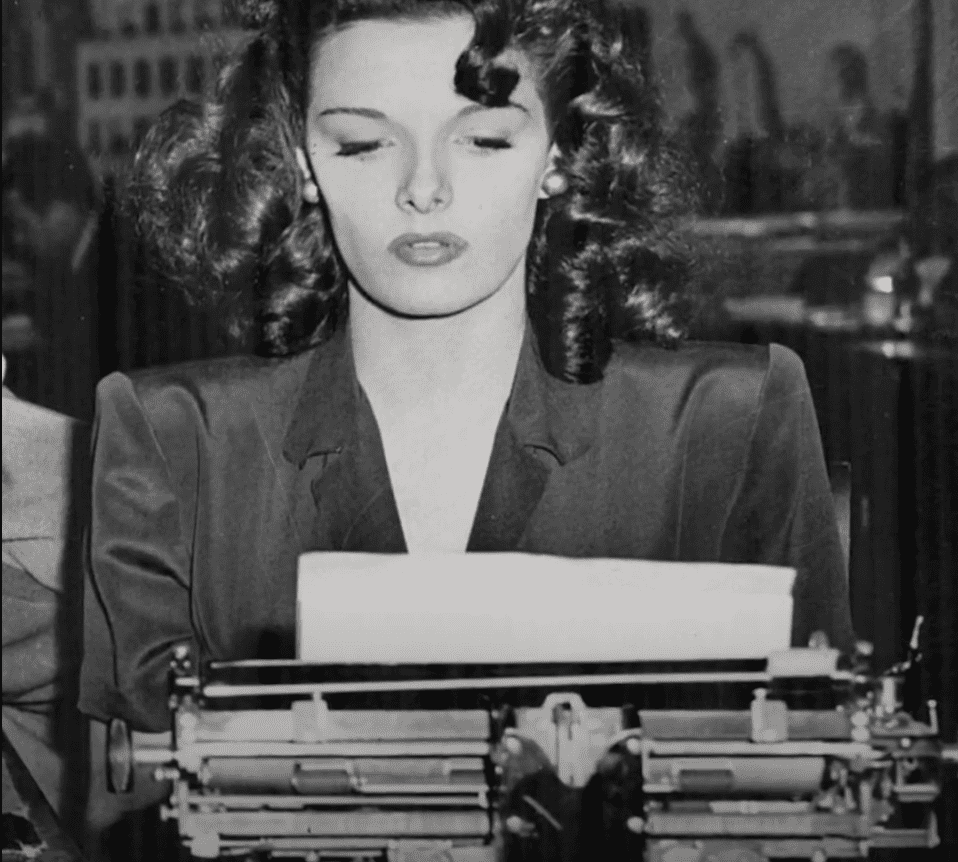 ---
17. JANE'S FIRST SALARY IN HOLLYWOOD
Today, Hollywood stars can earn millions in just a month. But that's the same case before, especially with Jane, who was then a young star. She was earning $50 per week, big enough to accompany her needs and leisures.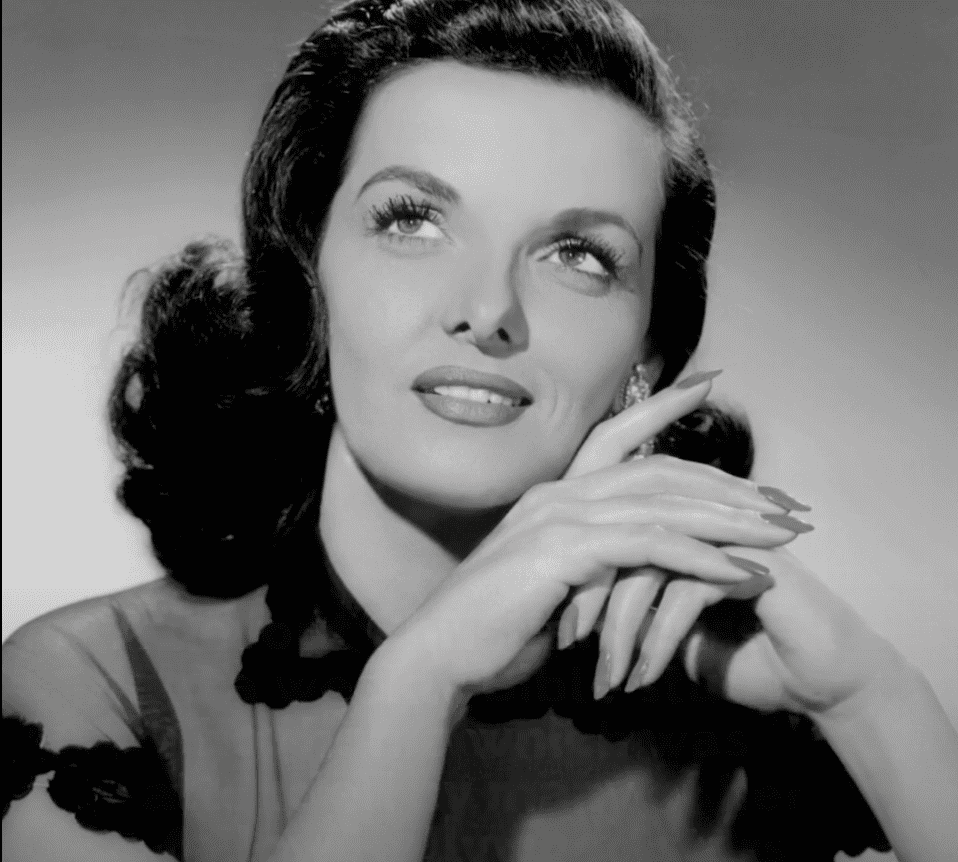 ---
16. A VICTORIOUS COMEBACK
The Outlaw might be a bad startup for the young star. She was on hiatus for a while and then made a comeback but this time, with Paramount. She played the role of Calamity Jane in the film The Paleface. The film was a blockbuster, making her earn money, fans, and more projects! Later, he reunited with Hughes and RKO pictures, with another long term contract. He offered lots of films for Jane.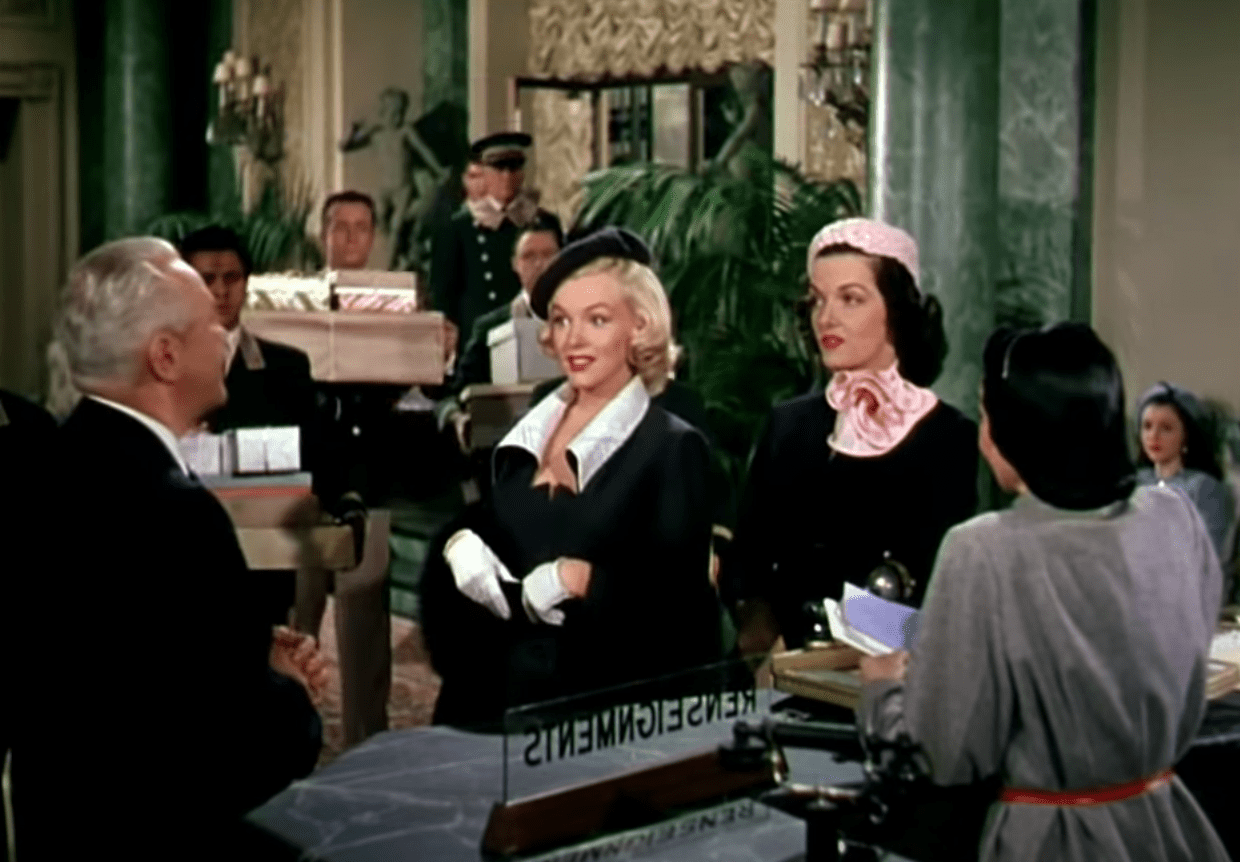 ---
15. A SEXY AND SOLID DEVOTEE
Most of Jane's roles in the film required her to show off her skin. She had a perfect body curve for sexy roles that gained the attention of the producers. Despite being an alluring lady on screen, she was a Christian devotee and she organized the "Hollywood Christian Group". She would invite people for a Bible study at her home. That went on for a long time, causing some people to make fun of her.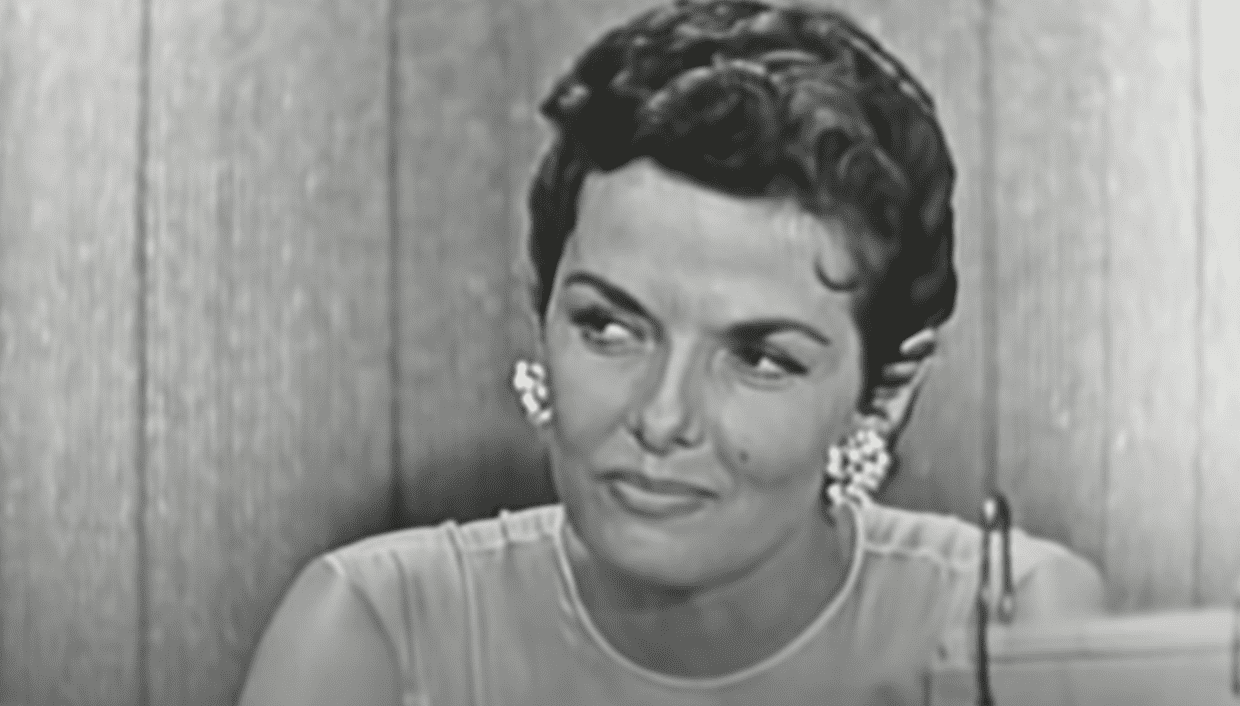 ---
14. SPAT WITH MITCHUM
Later on, Jane starred in the film His Kind of Woman, another sexy film with Robert Mitchum and Vincent Price. Robert would tease her as "Hard John" for being a strong devotee and a sexy star at the same time but Jane was not offended. She just went about her career and minded her own business.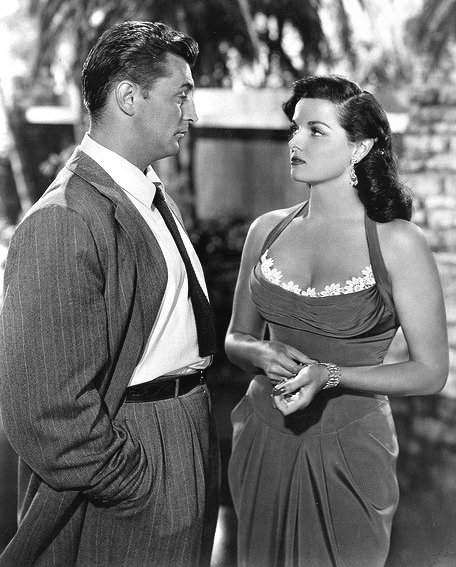 ---
13. HIGH SCHOOL SWEETHEARTS TO MARRIED COUPLE
With the kind of beauty, body, and talents Jane has, who wouldn't fall for her Charm? At a young age, she married her high school sweetheart, Bob Waterfield. The lovers stayed strong despite the hurricanes in their lives.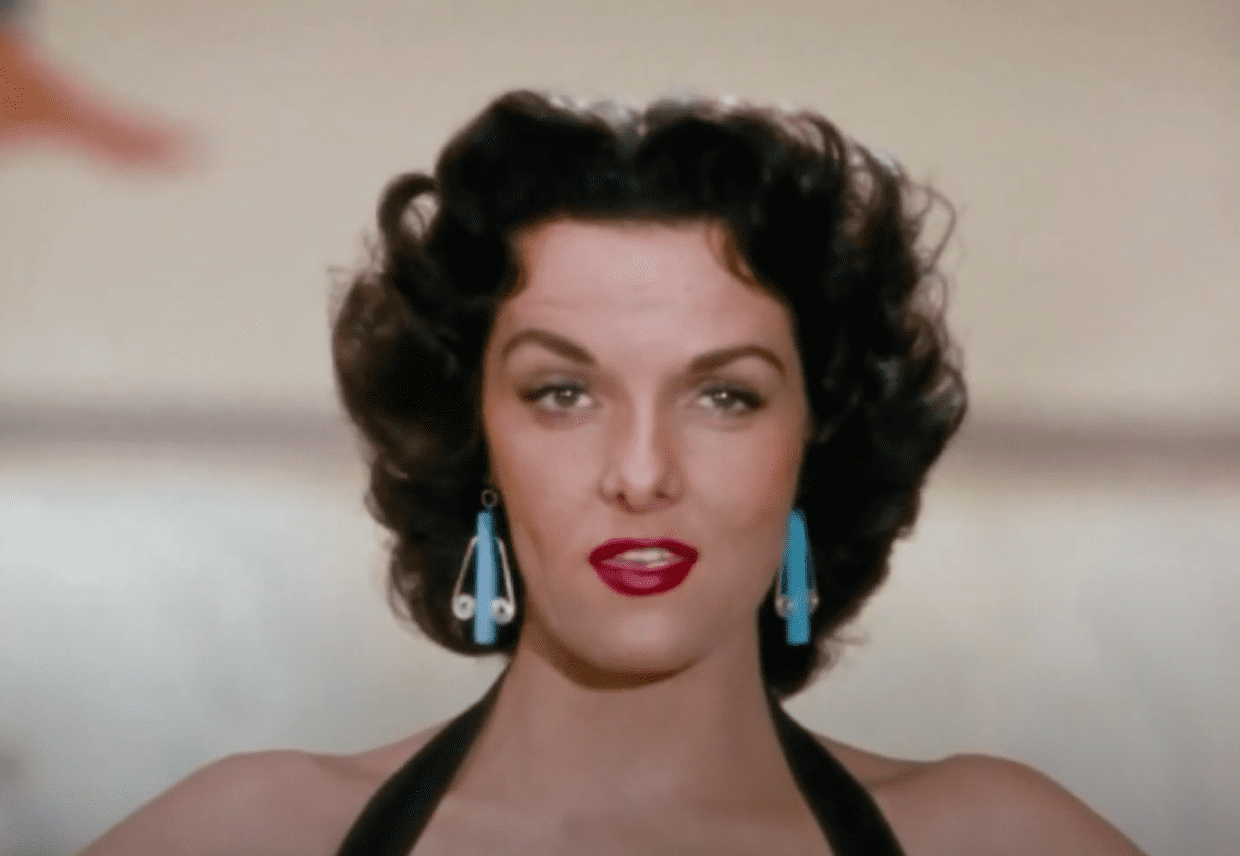 ---
12. THE LOVERS' UNBORN BABY
At the age of 18, she became unexpectedly pregnant. She was too young to handle the truth so had to deal with it in another way. When she visited her doctor after the procedure, there she knew that her decision caused her to be infertile.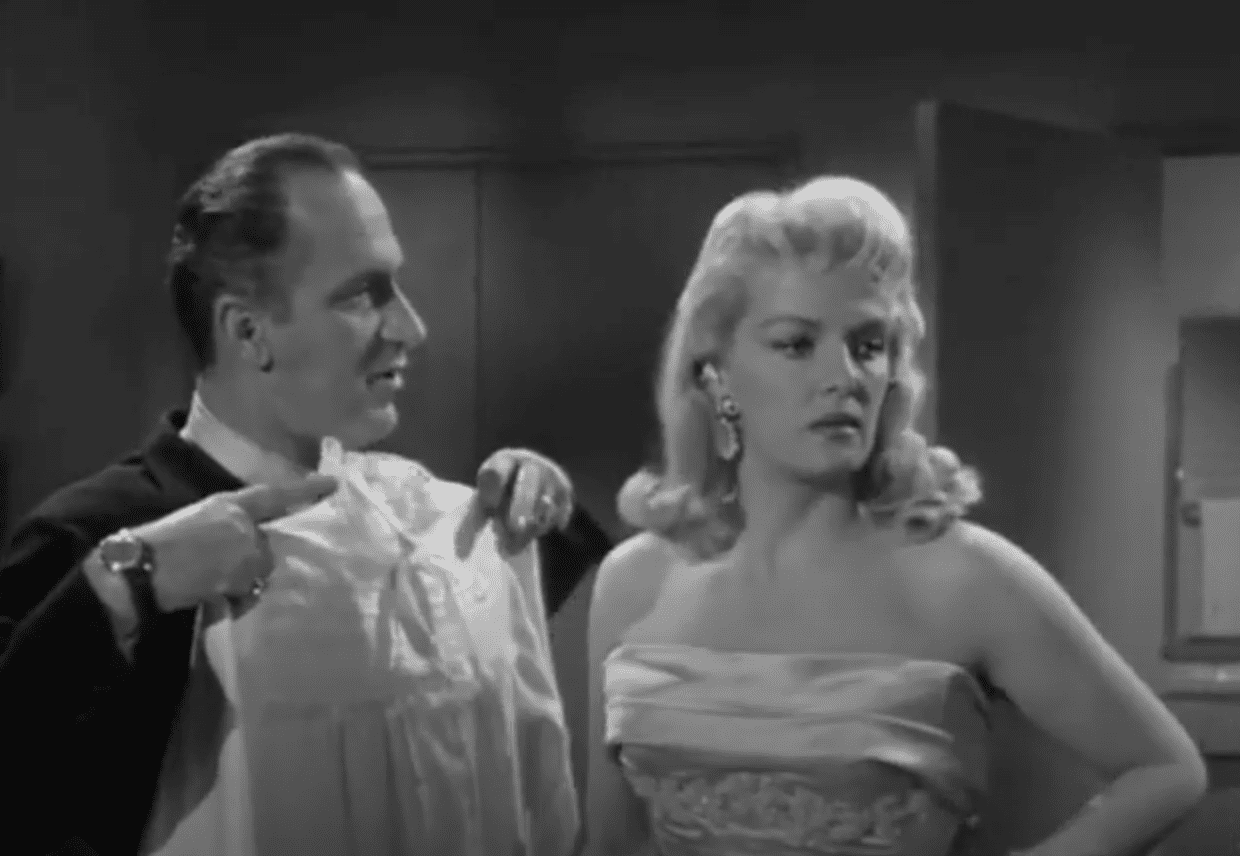 ---
11.  A WORLDWIDE STAR
As the lady with voluptuous body shape, her pin-up photos made it to the different areas of the world. In Alaska, a mountain was named after her, the "Jane Russell Peaks". The mountain sounds sexy and vulgar as well, just like the inspiration for its name.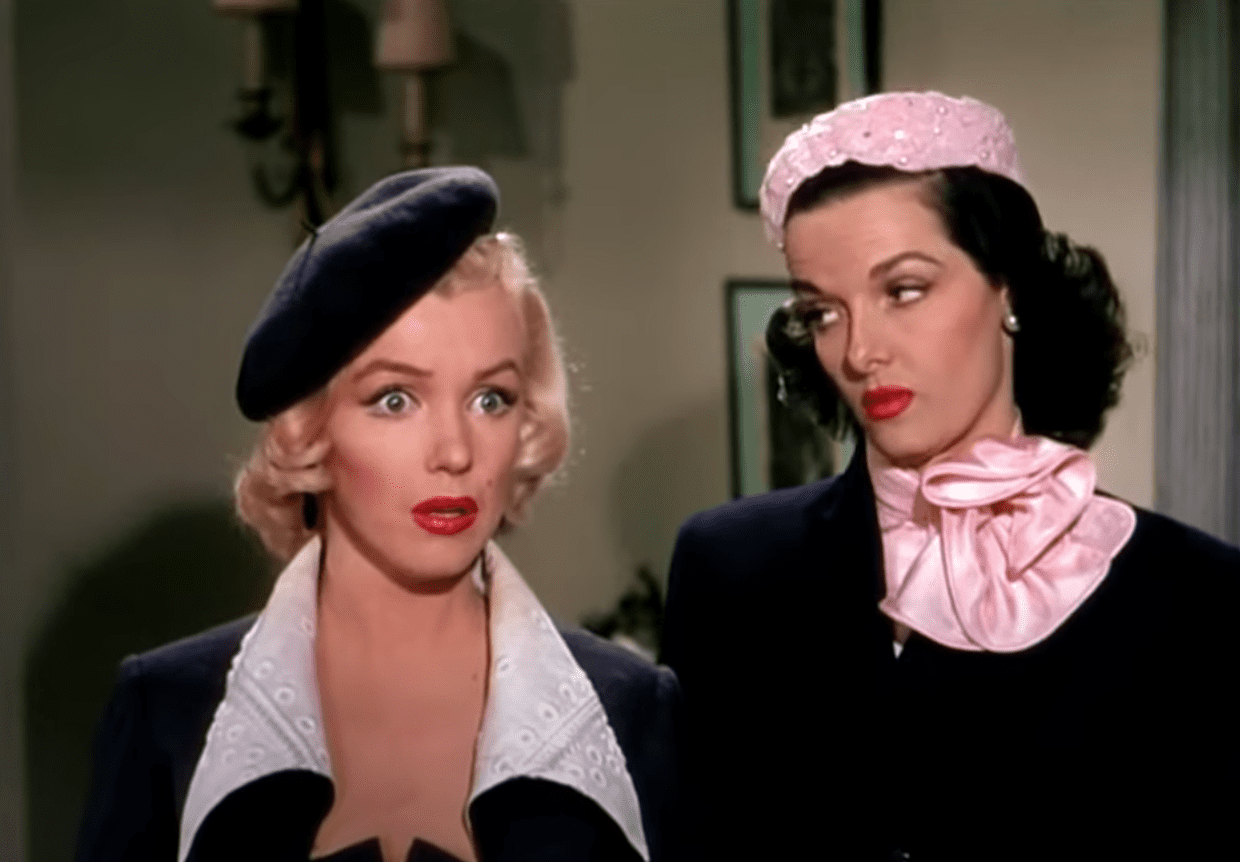 ---
10. JANE WITH MARILYN
Jane co-starred with Marilyn Monroe in the famous classic film Gentlemen Prefer Blondes. As their film hit the blockbuster, the two bonded and formed a strong friendship. Their friendship was strong enough that Jane tried to convert her fellow sexy star, Marilyn to Christianity.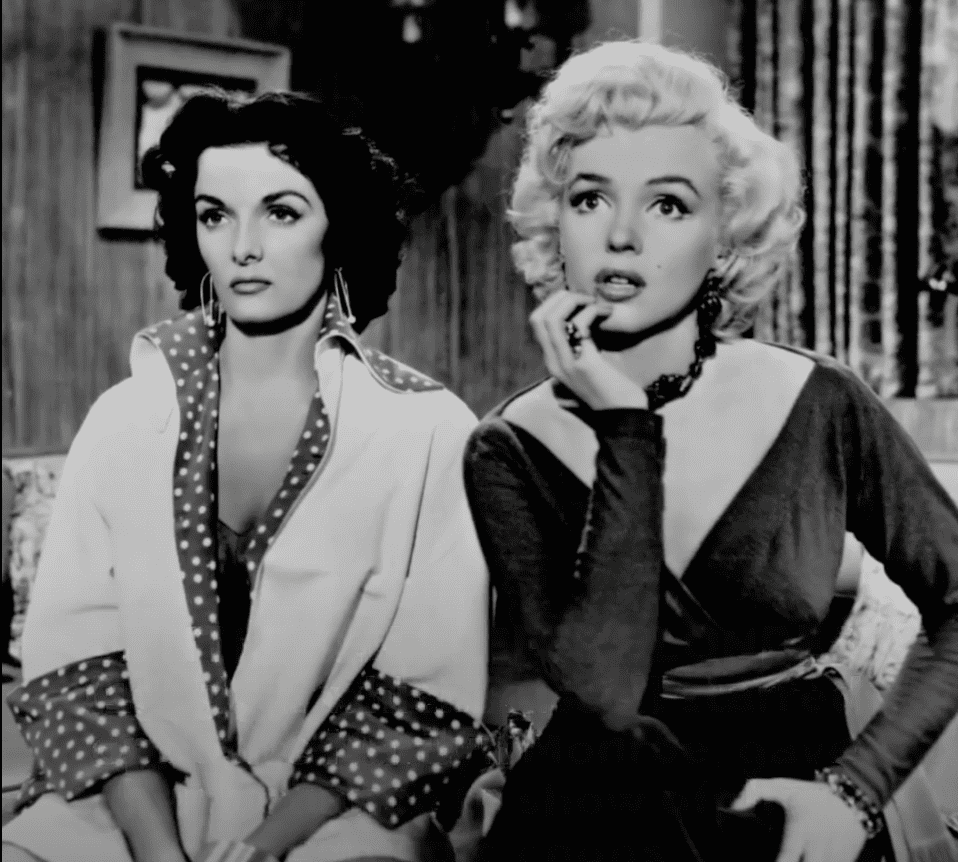 ---
9. RUSS-FIELD PRODUCTIONS
Jane truly had enough of Hughes' schemes. So after the success of her films, she decided to take a leap of faith in the entertainment industry. Jane and her husband Bob Waterfield founded the Russ-Field Productions. Her agonies flopped films, and hard-earned savings were all worth it.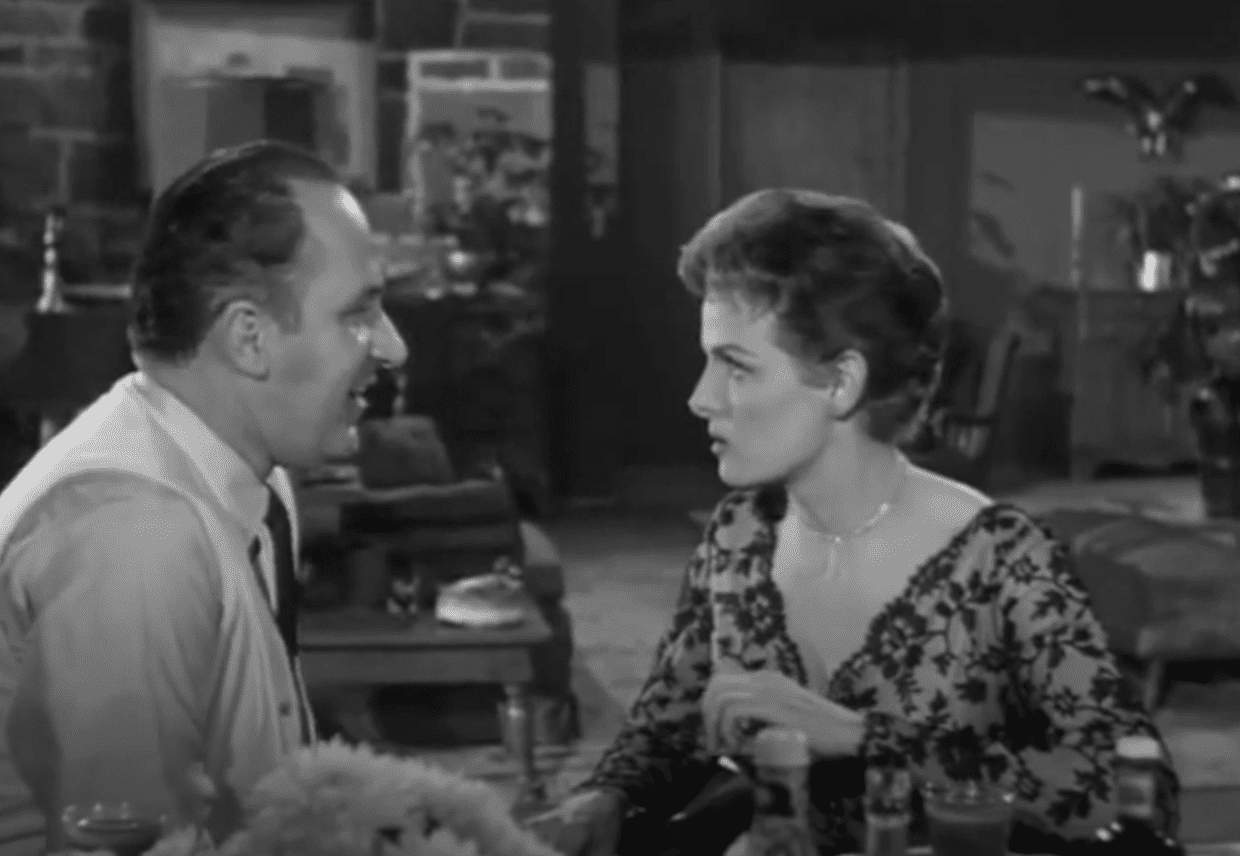 ---
8. THE WATERFIELD FAMILY
Since the abortion happened, the Waterfields weren't able to have a child of their own. However, the sad truth didn't hinder them from building a family. The Waterfield couple adopted a little boy named Buck, as well as a little girl named Tracy. The couple was happy to take care of her as if she's from their own blood and flesh. But then, Jane became interested in another adoption...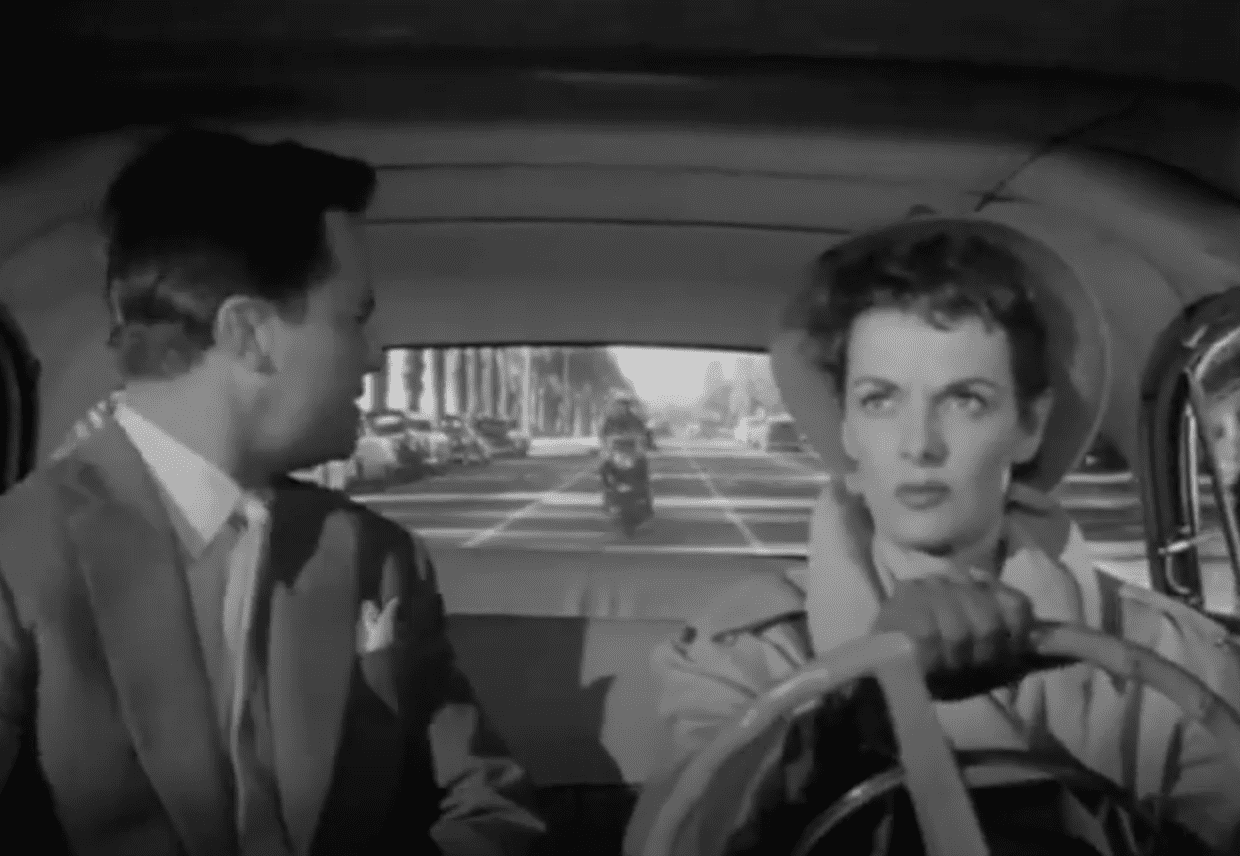 In an interview in London, Jane said she wanted to adopt an Irish boy. Her wish was granted when an Irish mother had an agreement with Jane. The Irish mother thought that her little Thomas will have the best life, a fairy tale, with the Waterfields.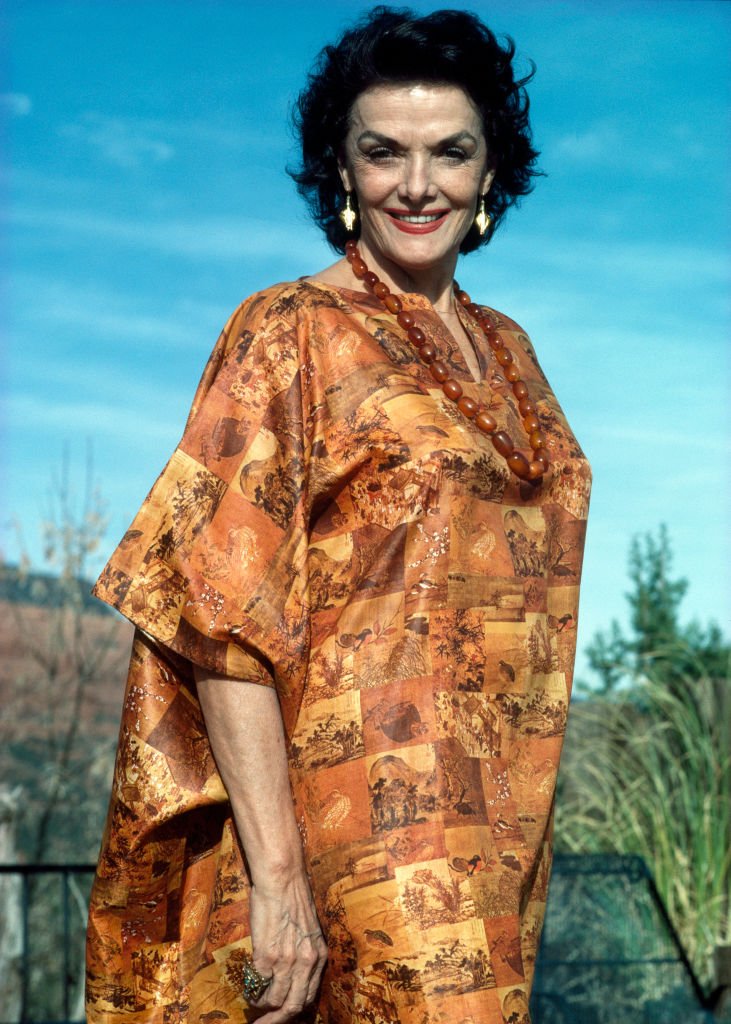 ---
7. THE ADOPTION SCANDAL
The news about the adoption spread in a flash. Many were indignant as if they knew the whole story. Even a politician from the UK demanded the Irish boy to come home. Jane mad so much effort to make her and the Irish mother be clean with the law and court. Later on, the Waterfields became a happy family of five.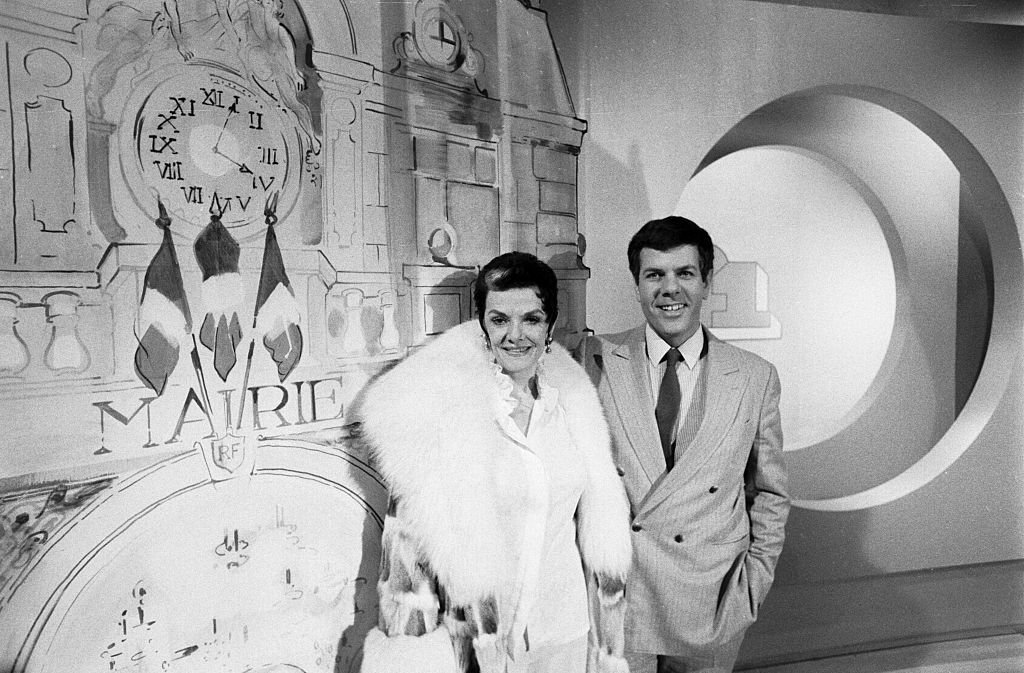 ---
6. THE W.A.I.F
Jane adopted little Thomas because she reminded him of Jane's younger brother Billie, who died when he was only 16 months old. Jane's journey of adoption wasn't easy and she knew that's the same with other women around the world. With a sincere heart, she founded the World Adoption International Fund.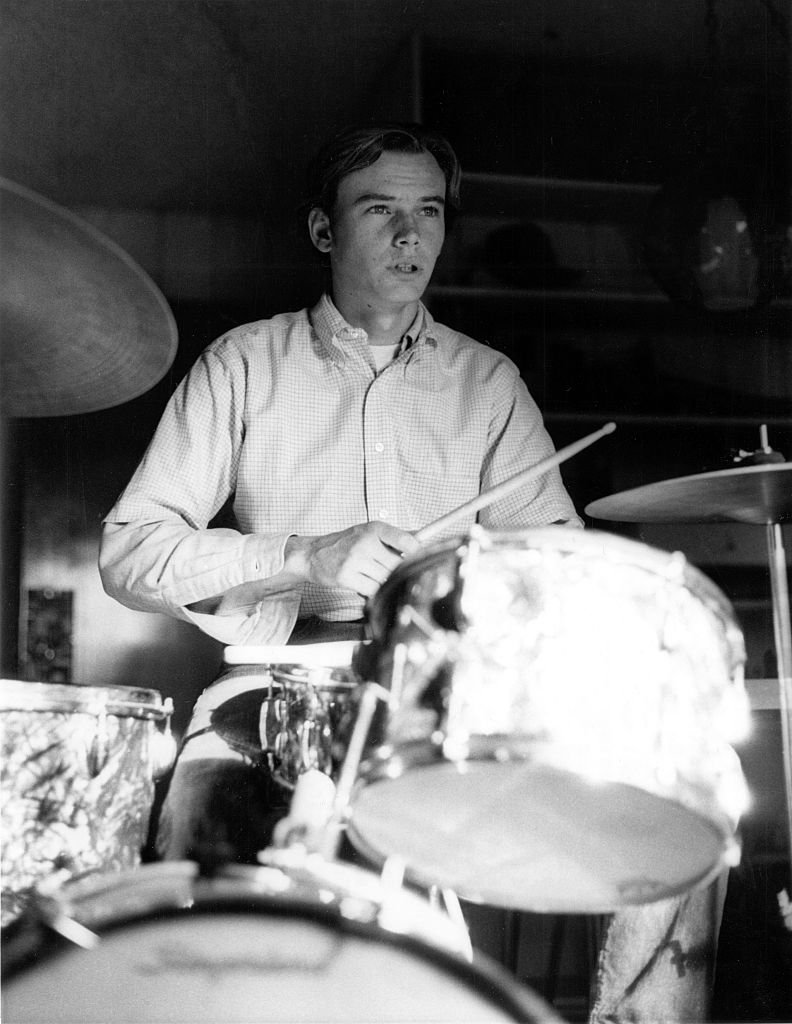 ---
5. NOT SO HAPPY ENDING
The Waterfield family seemed to grow as a big happy family not until the divorce that took place in 1968. It was a heartbreak for Jane and the kids. Buck can still remember how in love and how strong the relationship of their parents was.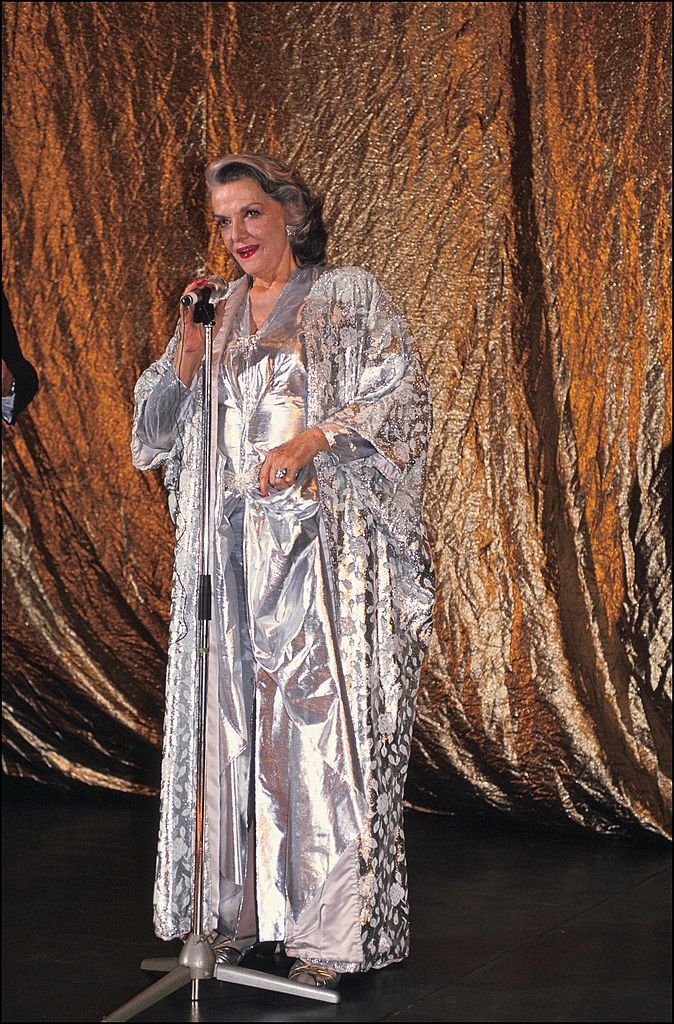 ---
4. HER SECOND MARRIAGE DIDN'T LAST LONG
Not so soon after the divorce, Jane found a new romance. She married the Harbor Command star Roger Barett. The star couple caught the eyes of many but their marriage didn't last as expected. Three months after their promise of forever, Roger died because of a heart attack, at the age of 47.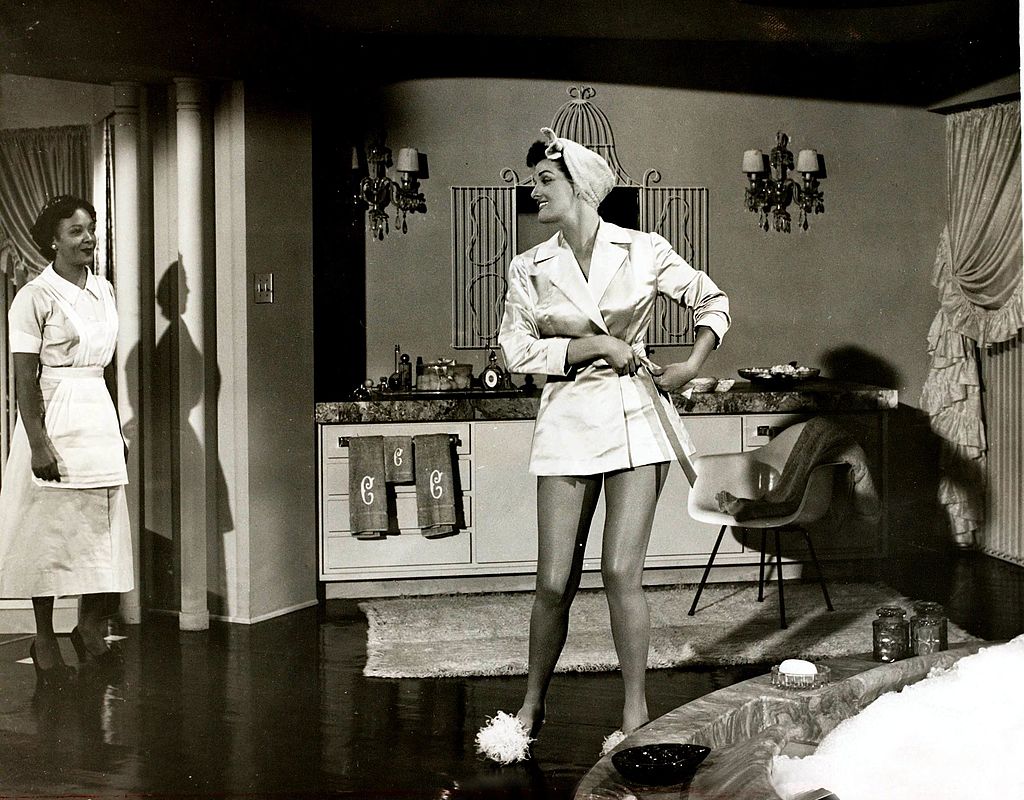 ---
3. 'TIL DEATH DO US PART
Mourning for his late husband was a sorrowful experience for Jane and her children. But Jane, as a strong woman, didn't let her guard down. She later married a real estate broker John Calvin Peoples in 1974. The couple shared their love with one another until her third husband died in 1999.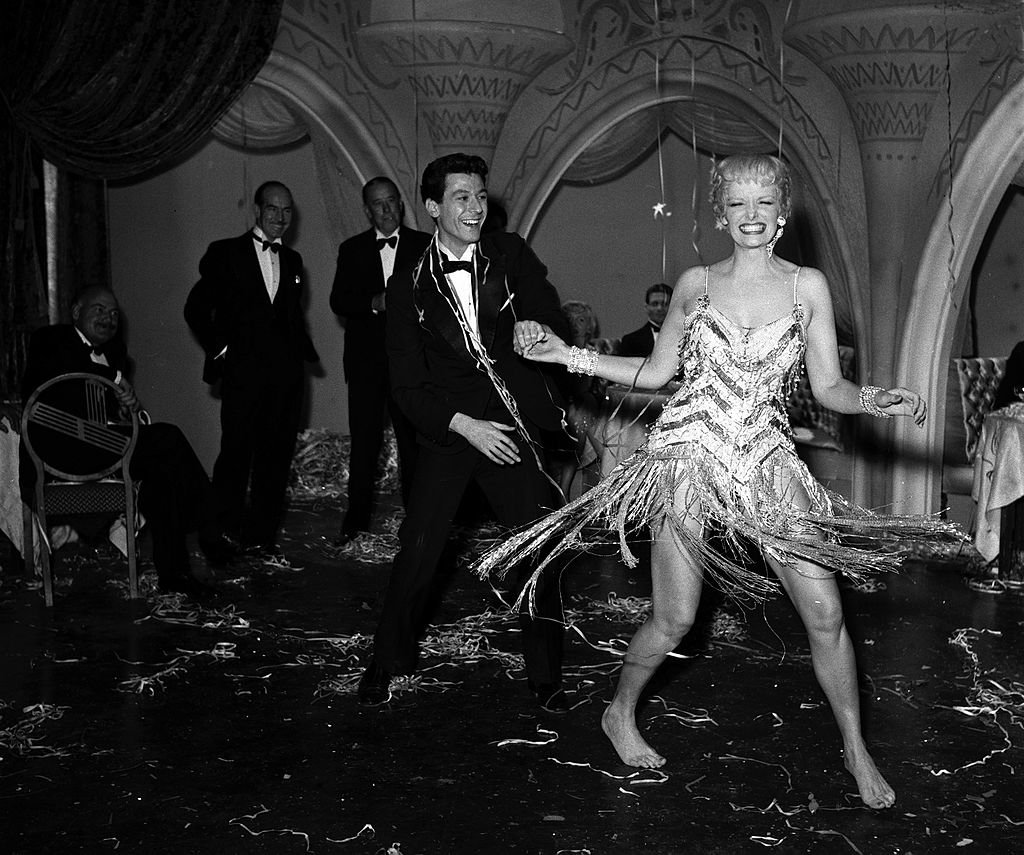 ---
2. THE W.A.I.F. WAS AN AVENUE OF HOME AND HOPE
Jane Russell went through hell and back when adopting her three kids - especially the Irish boy, Thomas. Evidently, the actress had a soft spot for children. With the organization's help, around 50,000 kids were adopted, given a new home and hope.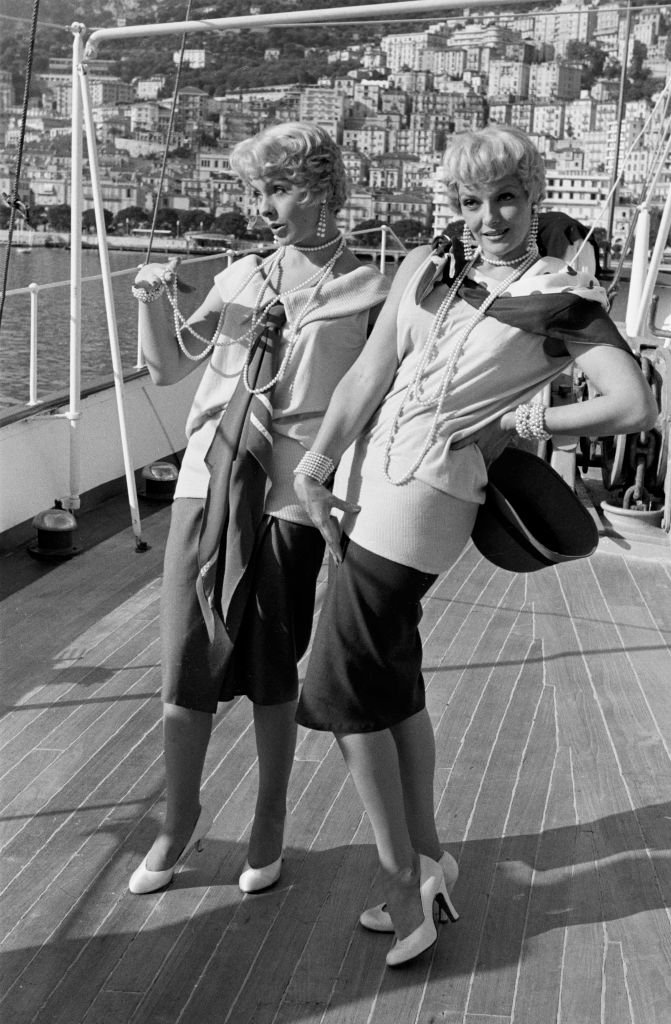 ---
1. SHE DIDN'T WANT THE SPOTLIGHT
In 2011, Jane died at the age of 89 because of respiratory-related disease. Her adopted son, Buck then revealed that his mother was not a fan of extravagant things and the spotlight. Jane also didn't want to be remembered because of her stardom. But she can't help it. Until now, she was popular and still held a spotlight and crown of her own.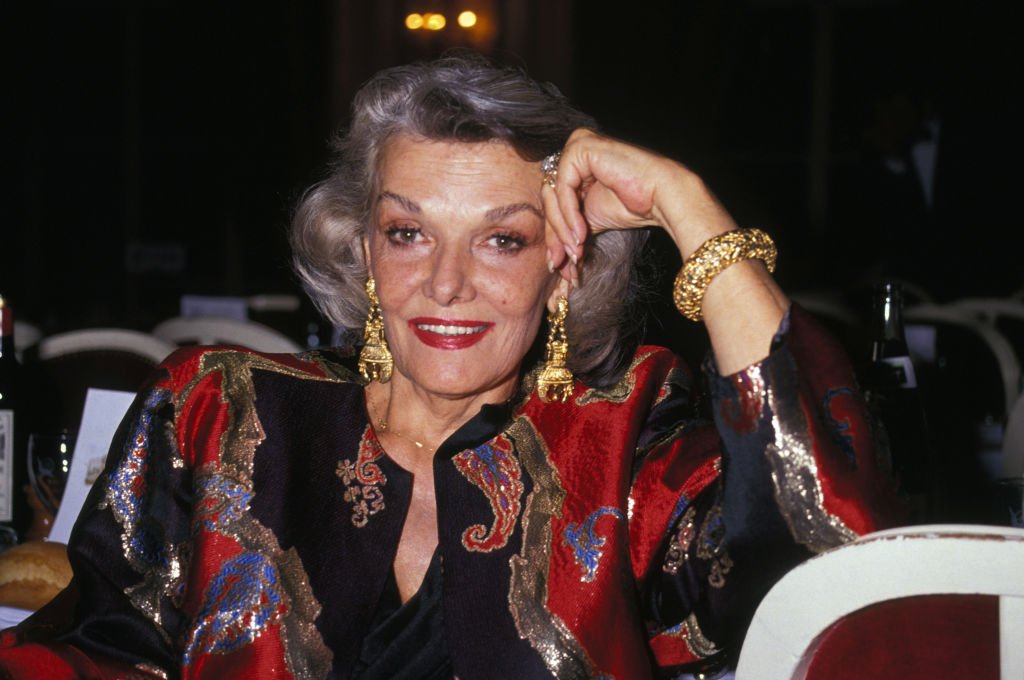 Being one of the most sexiest actresses during her time, she captivated Hollywood because of her perfect curves and gorgeous looks. This lady also held a heart that cares for others and her loved ones. She's been through the ups and downs of her stardom but Jane did not back down without giving a fight.
Sources:
Biography
,
Closer Weekly
,
Britannica
,
CBS News
,
Fox News
ⓘ The information in this article is not intended or implied to be a substitute for professional medical advice, diagnosis or treatment. All content, including text, and images contained on, or available through this ENG.AMOMAMA.COM is for general information purposes only. ENG.AMOMAMA.COM does not take responsibility for any action taken as a result of reading this article. Before undertaking any course of treatment please consult with your healthcare provider.