15 Kardashian Parenting Rules Their Kids Must Follow
The Kardashian family is followed by millions of fans who anxiously await their next move. While the media moguls love being influencers, their primary focus is simply on being "mom." They enforce a few strict and unbelievable rules like no makeup or TV! Read on for all the unexpected commandments these celebrity heirs have to abide by.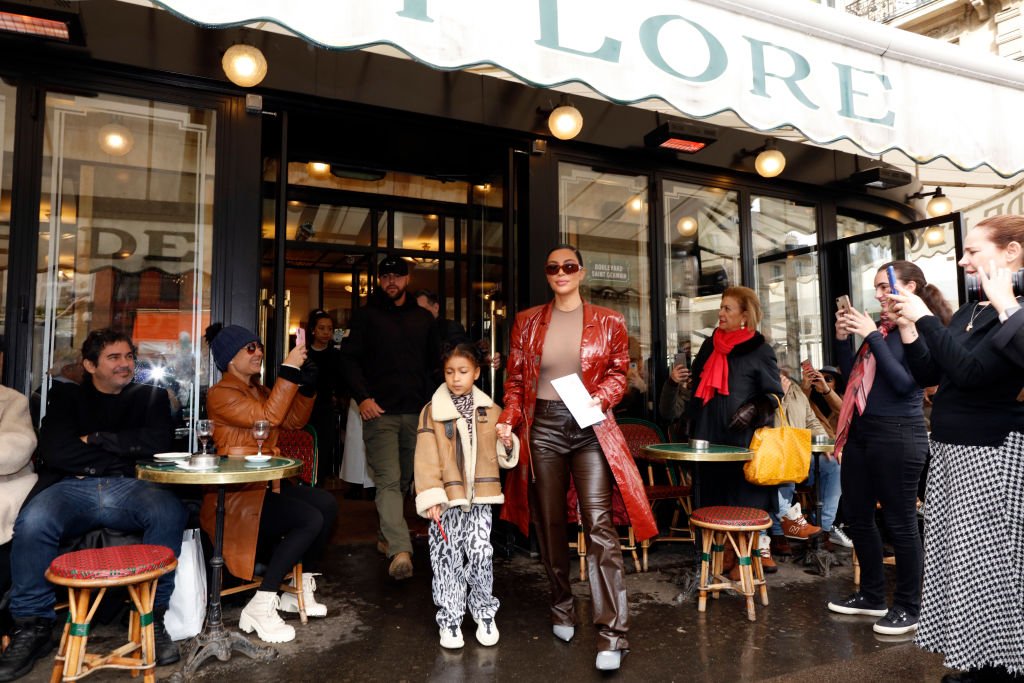 ---
Meet The Kids Of The World's Most Famous Family
Did you know there are now more kids in the Kardashian family than adults?! That's right, a baby boom is in full swing with the reality stars all having a bundle of their own (well, all except for Kendall). The list of young stars has to follow very different rules depending on their parents.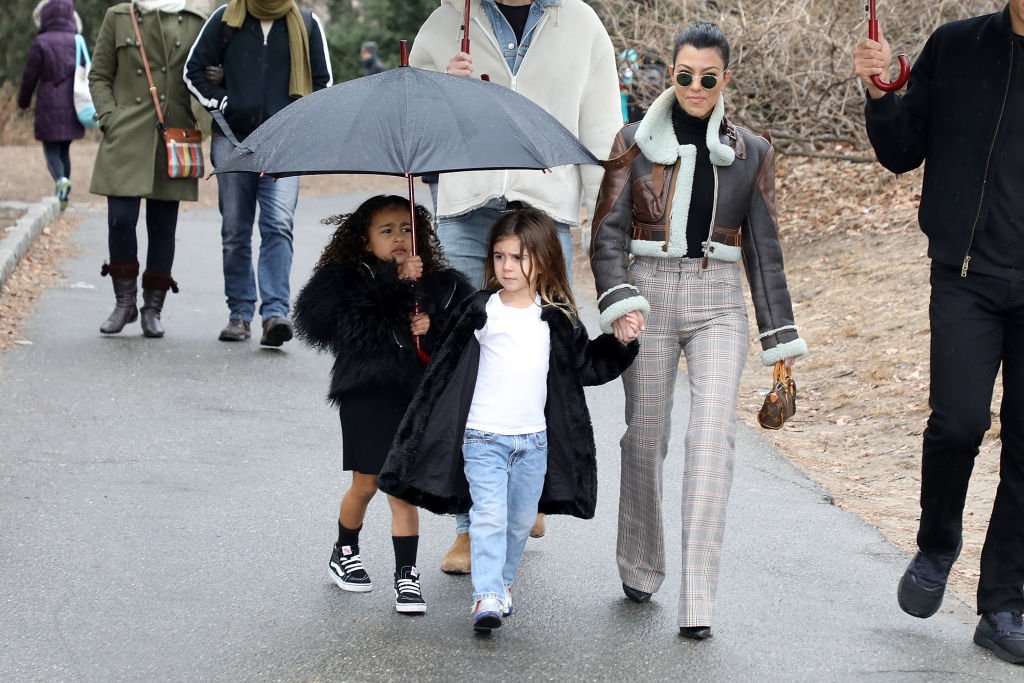 To familiarize yourself with who's who in the Kardashian-Jenner zoo, we'll give you a breakdown. Kim Kardashian and Kanye West parent North, Chicago, Saint, and Psalm. Kylie Jenner has her sweet little Stormi while Khloe Kardashian has the adorable baby True.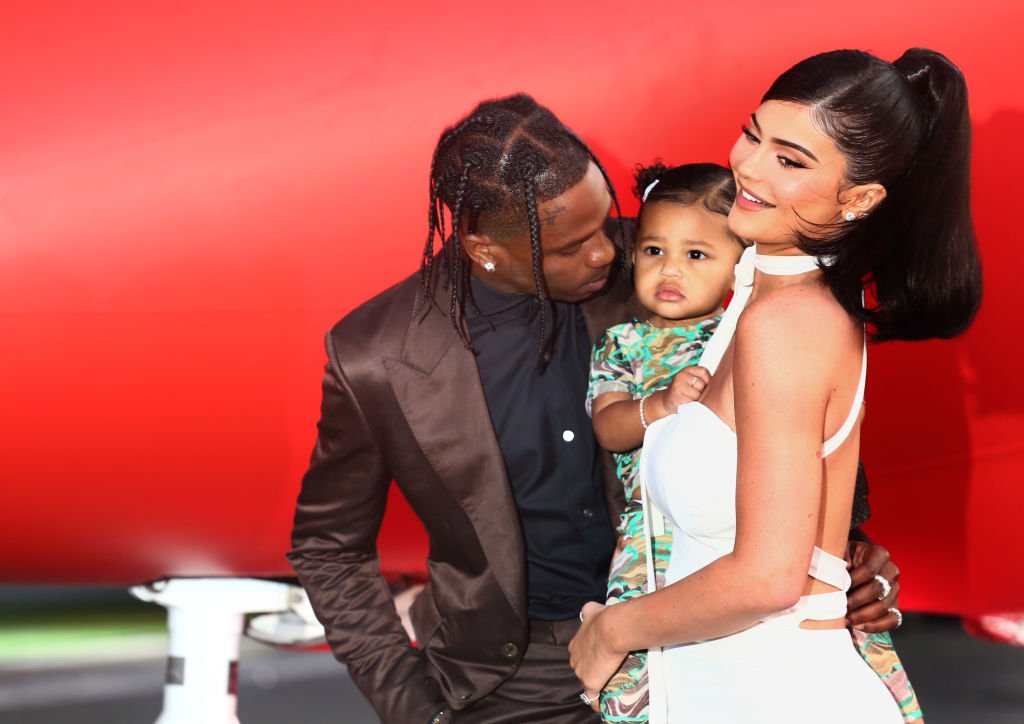 ---
Grandmother Kris Jenner Loves All Her Little Ones 
The eldest sibling, Kourtney, shares three youngins with realtor and reality star, Scott Disick, namely Mason, Penelope, and Reign. Finally, the only brother in the mix is Rob. He shares one daughter with his former fiancee, Blac Chyna. Her name is Dream. Granny, Kris Jenner loves the growing clan, saying:
"This family is just multiplying! It's overwhelming. It's a lot of little people. I love it though. I love every second of it. It's such a blessing."
---
15. Bye Bye TV
Starting off our list of rules is an unexpected decree instilled by Kim Kardashian and Kanye West. The duo is concerned about the content their growing kids see, so they have banned all TV in their rooms. This is quite an odd rule considering they found fame through the TV! 
Kim and Kanye often argue about their parenting styles and rules. Yet, it seems like the kids are allowed to watch movies and shows when mom and dad are around. During the nationwide lockdown, Kim and the children have been feasting their eyes on every film they could find. Kim said:
"We've watched every single movie you could possibly imagine [in lockdown]. I've been showing the kids all these '80s movies like Harry And The Hendersons and stuff that they wouldn't have watched and it's so much fun!"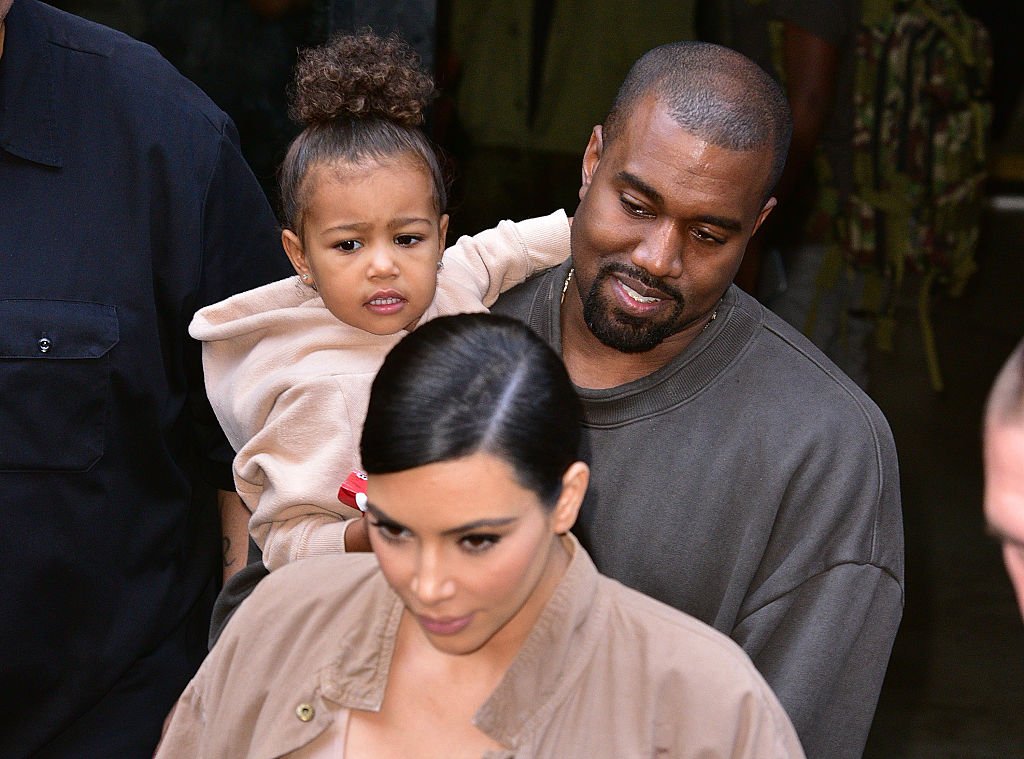 ---
14. School Isn't Cool In The Kardashian Home
One of the more conventional rules that apply to most households doesn't count in the life of a Kardashian kid. The family does value education but not above filming for their reality show, Keeping Up With The Kardashians (KUWTK). Kourtney allowed her eldest son, Mason, to skip school to shoot content.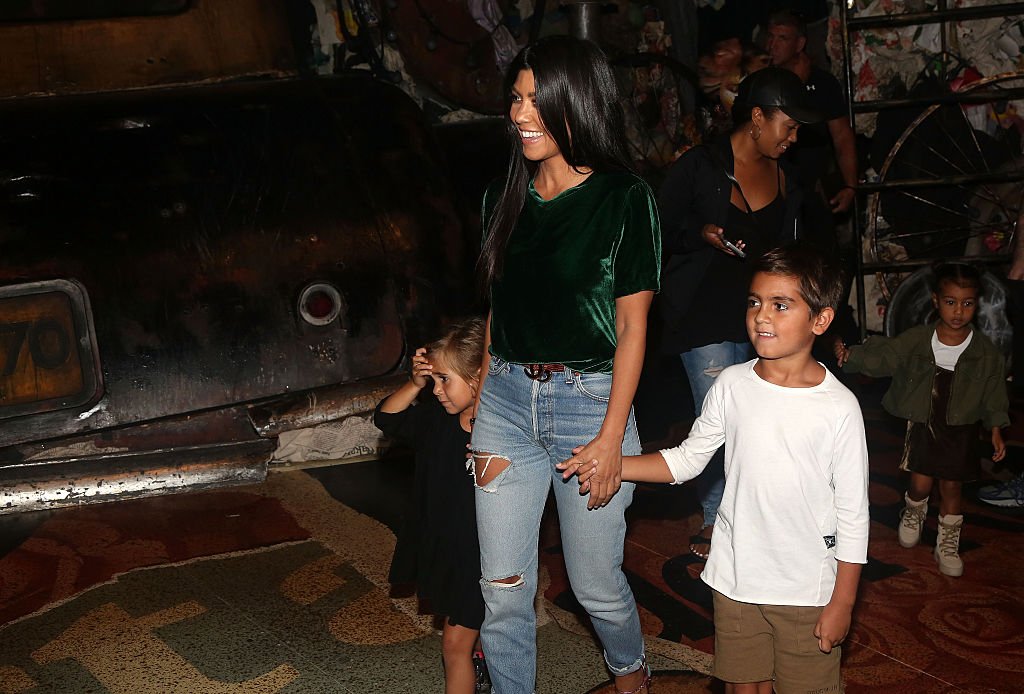 A friend of the family shared: "(Mason is) being homeschooled right now instead of being enrolled in Kindergarten. It has to be this way. He is shooting Season 11 of the show." This has been a trend for a while now as both Kylie and Kendall also had a relaxed schooling approach, and it worked out just fine for the billionaire and supermodel!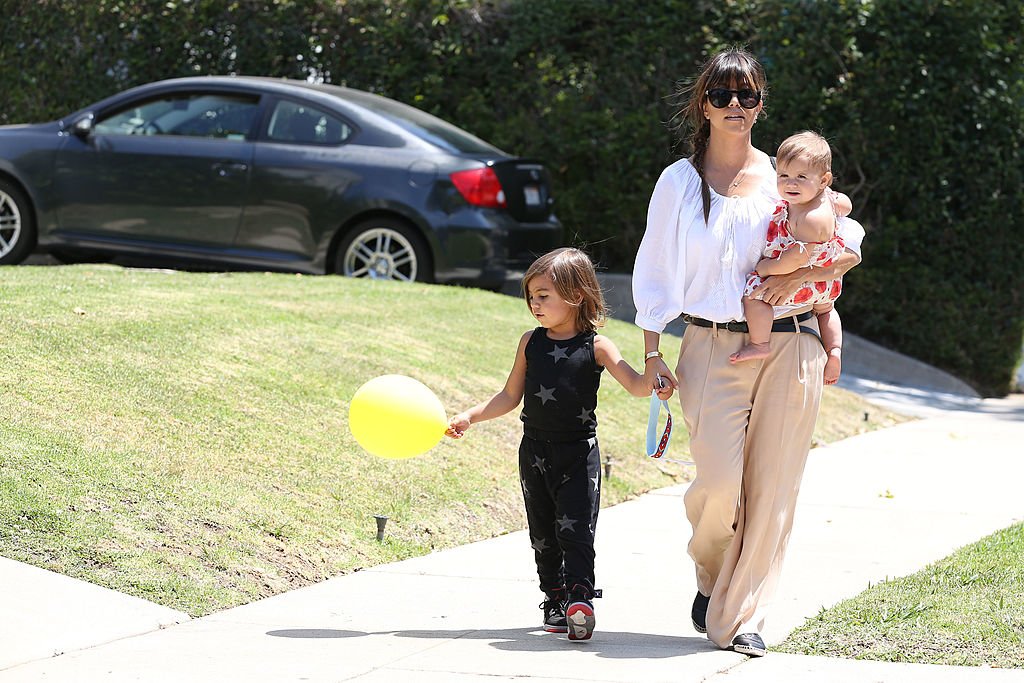 ---
13. Put Away The iPhones
In every episode of KUWTK, we see the celebs typing and snapping away on their phones (they love Apple products), but the same rules don't apply to their kids. Most of them are encouraged to stay off their phones. Kourtney certainly has restrictions when it comes to screentime.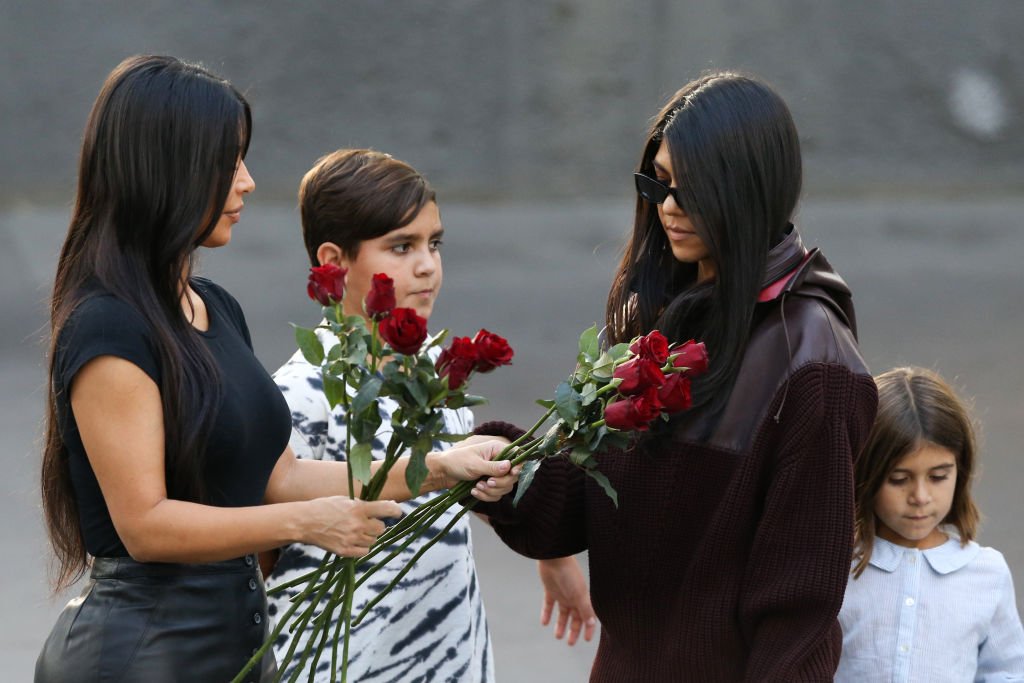 She shared the following insight on her website: 
"It's tough to know what's best for our kids when it comes to technology. Now that all my kids are over the age of two, I do allow them limited time to play video games and watch television. We have a game room, so I allow 30 minutes of video game time during the week and an hour on the weekends."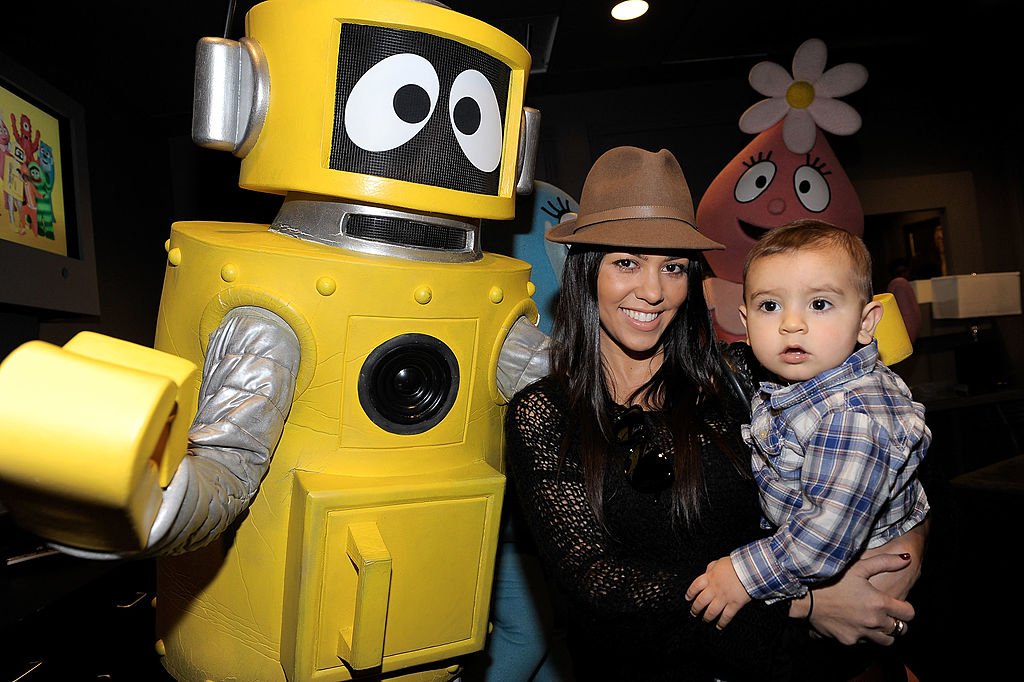 ---
12. No More Makeup Kits From Aunty Kylie
Kylie Jenner has made millions from her beloved makeup kits, and North West had a front-row seat to these luxuries. That was until her parents, Kimye, stepped in. In 2019 Kim told E! that she "kind of got in trouble" with Kanye. Why? Well, for all the lipstick North had been wearing.
She revealed: 
"[North] loves makeup, but her dad won't let her wear it…I think he had it, he changed all the rules. I'd let her wear ... a little red for Christmas, or I'd let her do one pop of something ... Kylie would give her all of these lip kits, so I kind of got in trouble for that. So, it's now no more makeup." 
---
11. Certain Words Are Not Allowed
With all of the drama and often profane language flung around on KUWTK, it's unexpected that there would be some words no one is allowed to utter. The Kardashian kids are not permitted to hear or say the word "fat" because it's banned and treated like a swear word in their vocabulary!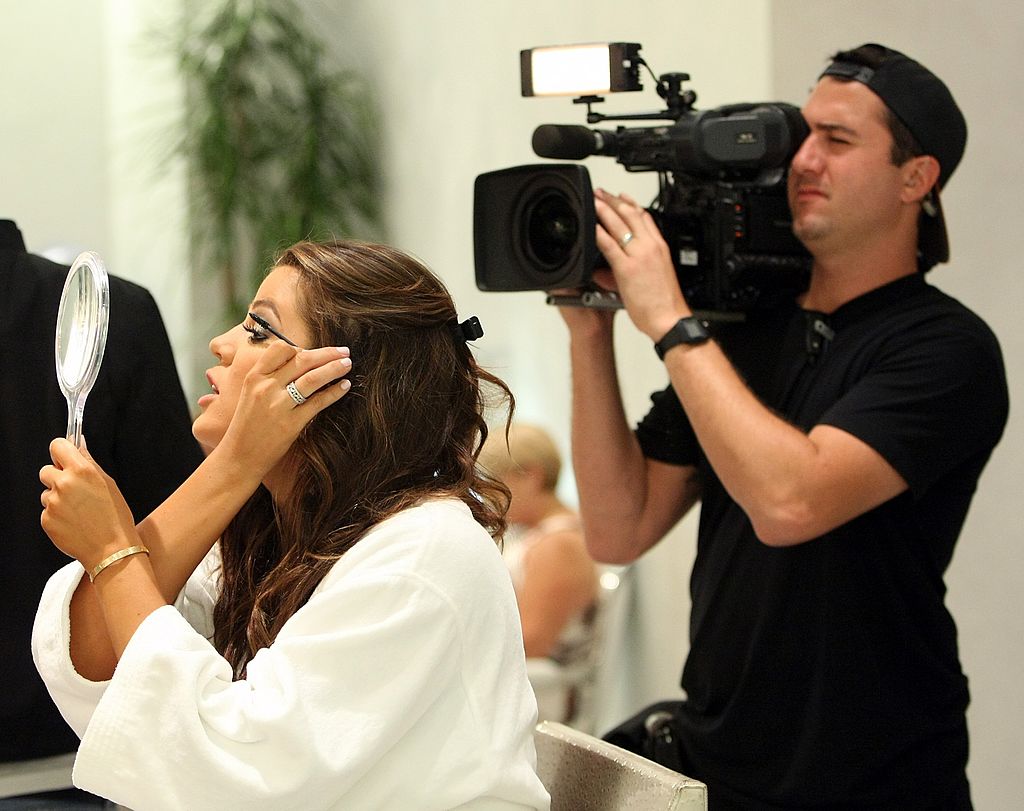 ---
10. Practicing And Perfecting Patience 
With a fast-paced life in the limelight, one factor is pretty crucial for the Kardashians and their kids. This is, of course, patience. The glitzy family has learned how to incorporate this into their daily lives, which is typically rushed. Kim certainly believes her kids have taught her patience, and now she expects it from them.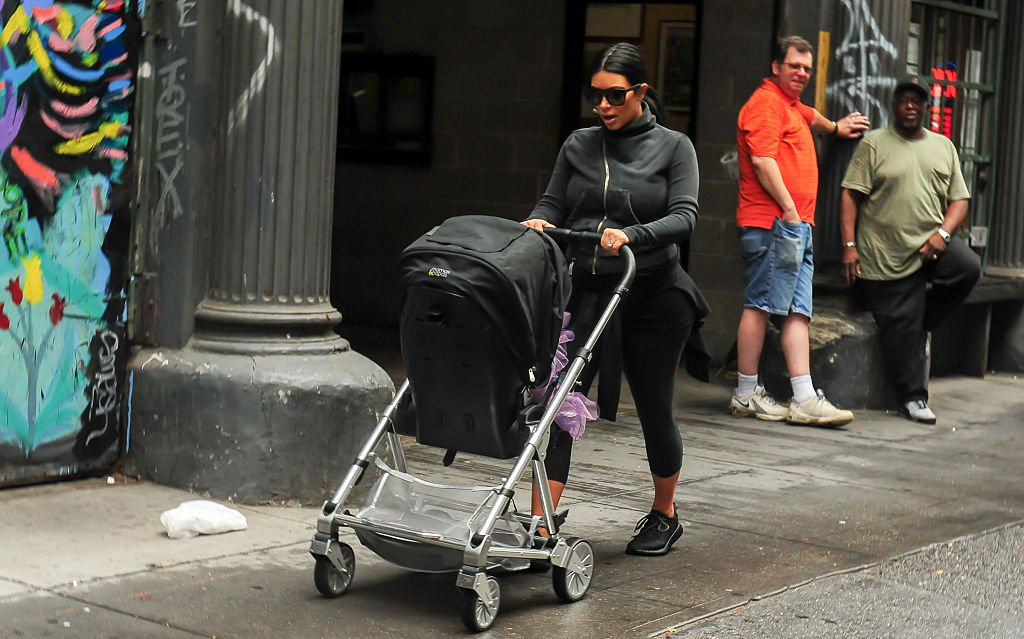 ---
9. Grounded In A Security Complex
The Kardashians are known for taking over the exclusive zipcode in Hidden Hills, California. This is where most of the Kardashian kids will spend their childhood, and they can't roam freely like normal kids who play around the neighborhood. But we guess having a star like Miley Cyrus or Drake as your neighbor is not too bad!    
---
8. Values Must Be Instilled
Some people call her a 'tiger mum' or even a 'headmistress,' and Kim has indeed gained a reputation for her strict parenting. In her home, there is a specific schedule and different expectations. One of the essential factors for Kimye is instilling good values. A source shared:  
"For her [Kim], it's all about instilling the right values in her kids, their development, always focused on their futures, their 'brands', their talents, but little time to actually play with them or enjoy them."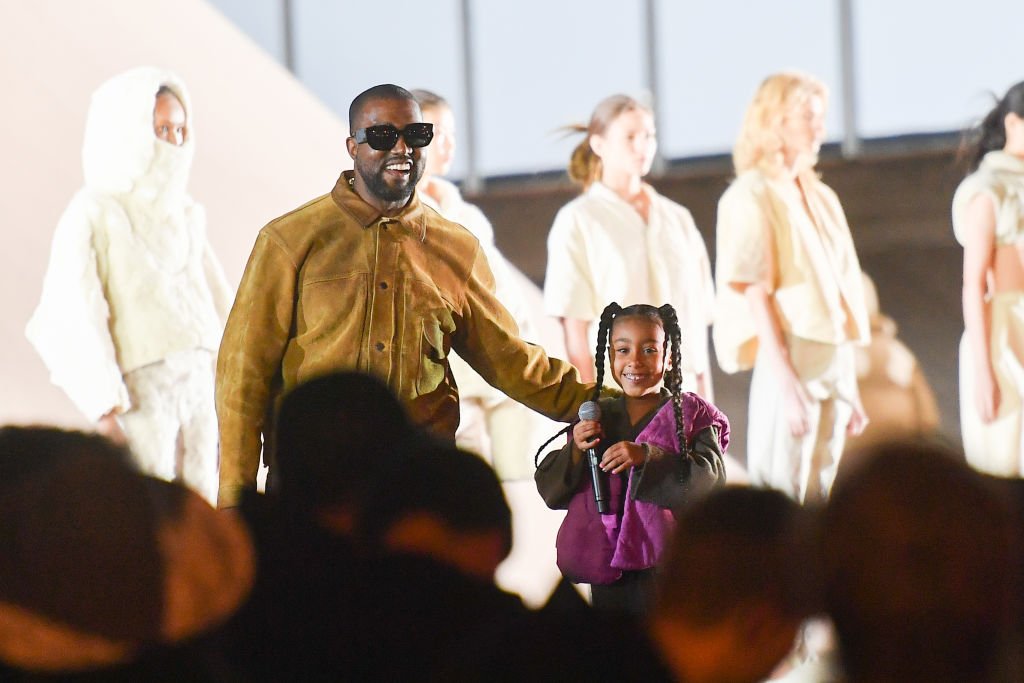 ---
7. This Rule Costs Them $100,000 Per day!
For the precious children of the famous family, bodyguards are non-negotiable. There have been a few worrying incidents over the years, and they now require 24-hour protection for themselves and the littles ones. Aaron Jackson, a protection expert, shared that this costs the family an estimated $100,000 per day.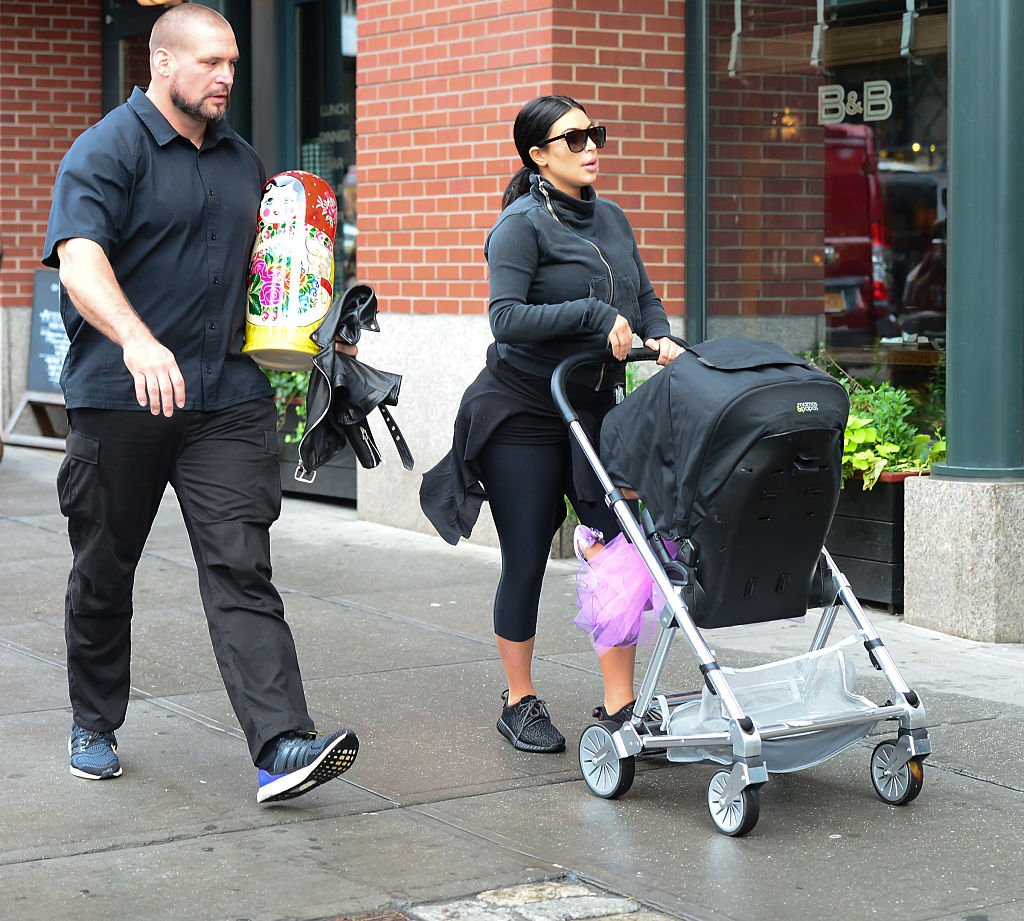 ---
6. Kim Kardashian's 15-Minute Rule
Despite their busy schedules and sometimes excessive rules, the moms in this family truly adore their kids. Kim has set up a program that slots in each of her children for some special alone time. A source shared:
"Kim loves her kids, of course, and she also loves creating the 'perfect' moments. When she spends time with them it involves taking lots of selfies or they have "cuddle time. She makes sure she has 15-minutes one-on-one time with each kid per day but even that is scheduled."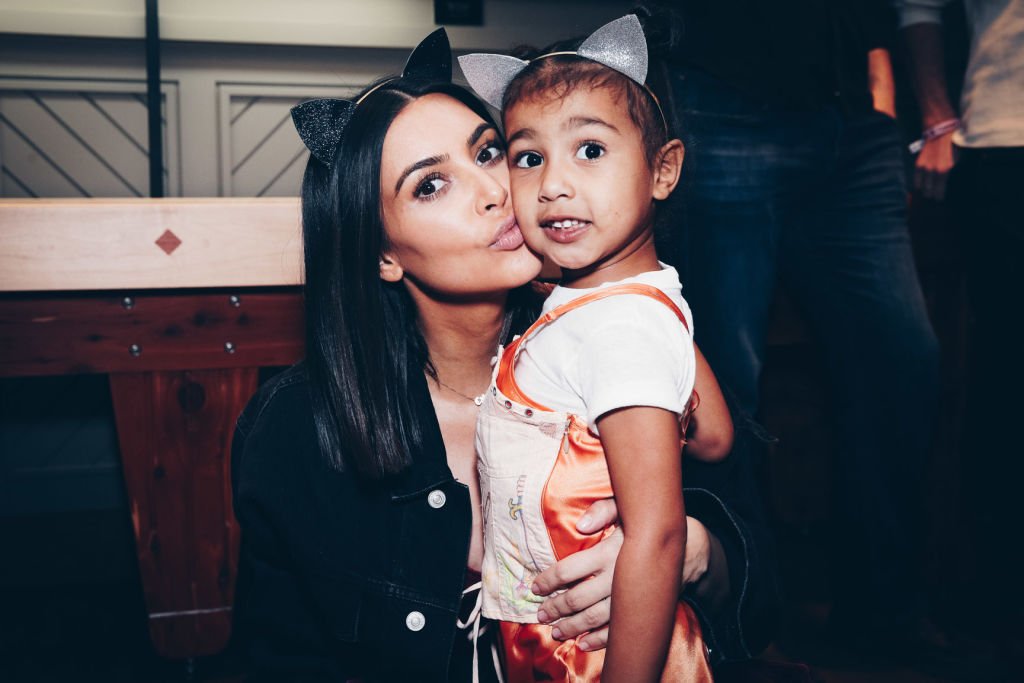 ---
5. Kourtney's Kids Must "Co-Sleep"
The concept of "co-sleeping" is something that gained popularity thanks to Kourtney Kardashian. She shared that this allows everyone to get "better sleep" and expressed that this "rule" of sleeping together happened organically. She shared the story on her website, Poosh:
"With co-sleeping, I didn't have to get up out of bed to get the kids back to sleep whenever they woke during the night. It was easier when one of the kids woke up since I was right there. Co-sleeping just ended up feeling like we all got more sleep."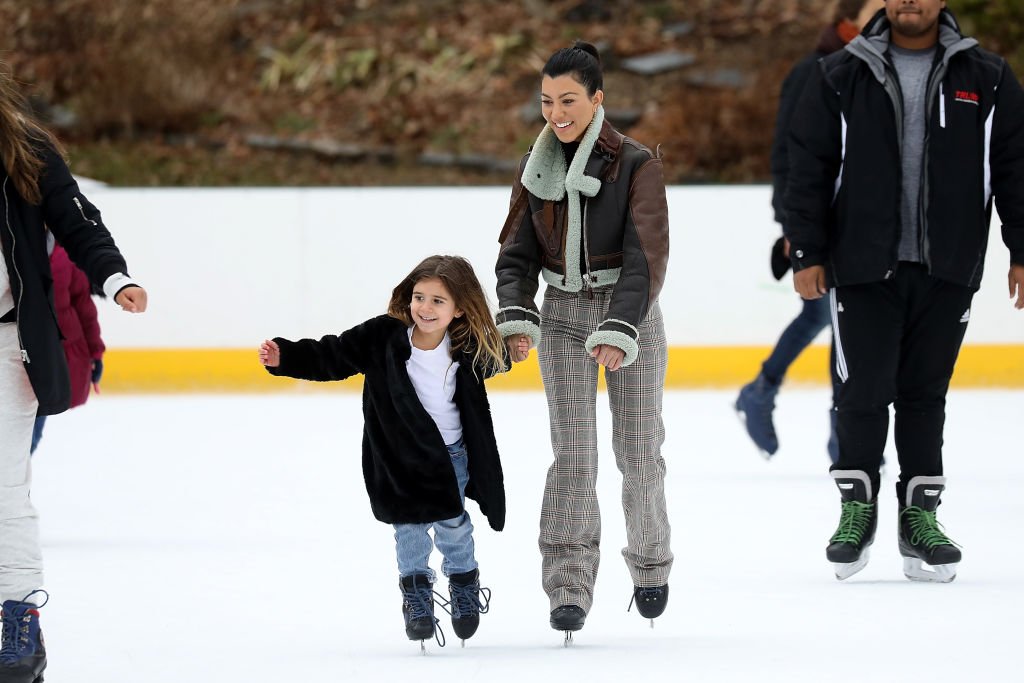 ---
4. Dirty Clothing Is A Big No-No
One of the more superficial rules is related to clothing cleanliness. In the Kardashian-West household, messing on your adorable but pricey onesie is unacceptable. Kim despises dirty clothes because they can ruin a picture-perfect moment. This is not allowed even for her babies (some who are still learning to eat!)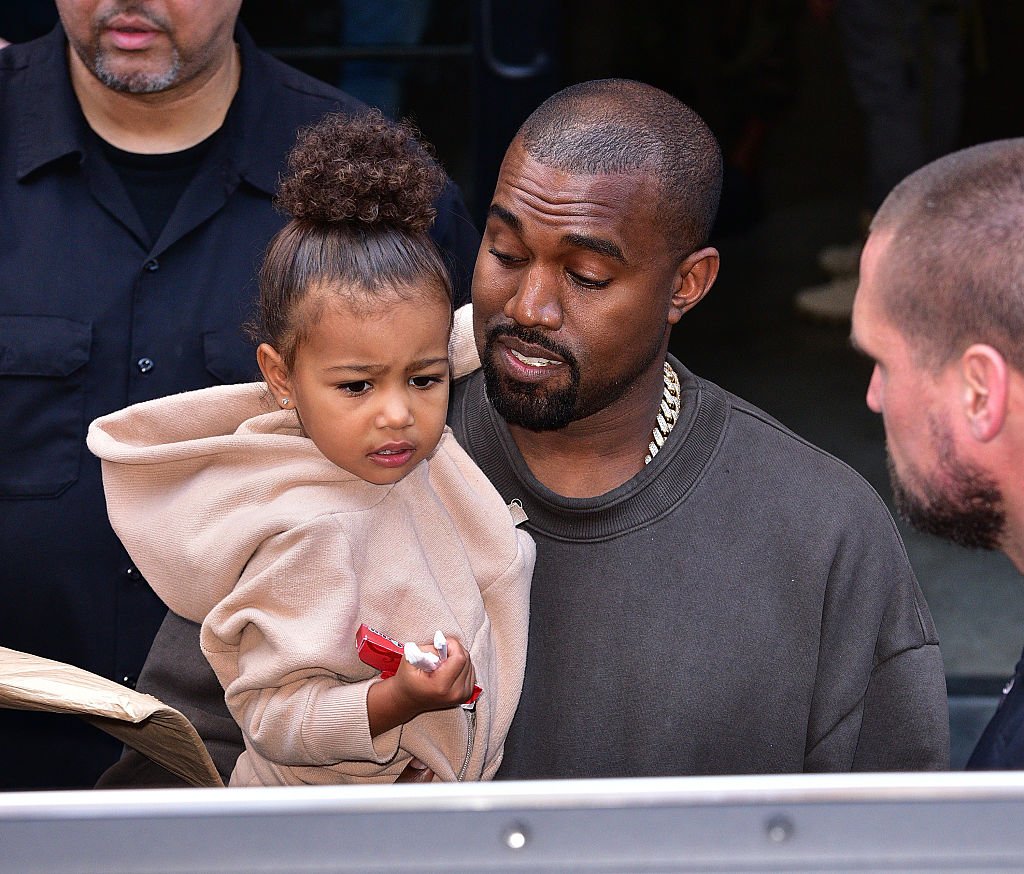 ---
3. Their Diets Are Strictly Monitored 
Kourtney has become known for her unique foodie habits. She loves finding new and quirky recipes and has gone entirely gluten and dairy-free. This has now been decreed upon her kids and sisters like Kim, all who are currently working on this strict diet. She said: 
"I kept battling with myself back and forth. I do believe that we have one life to live and I would like to live it feeling my best. I have noticed a great positive change in behavior with my children when we stick to a gluten-free and dairy-free diet."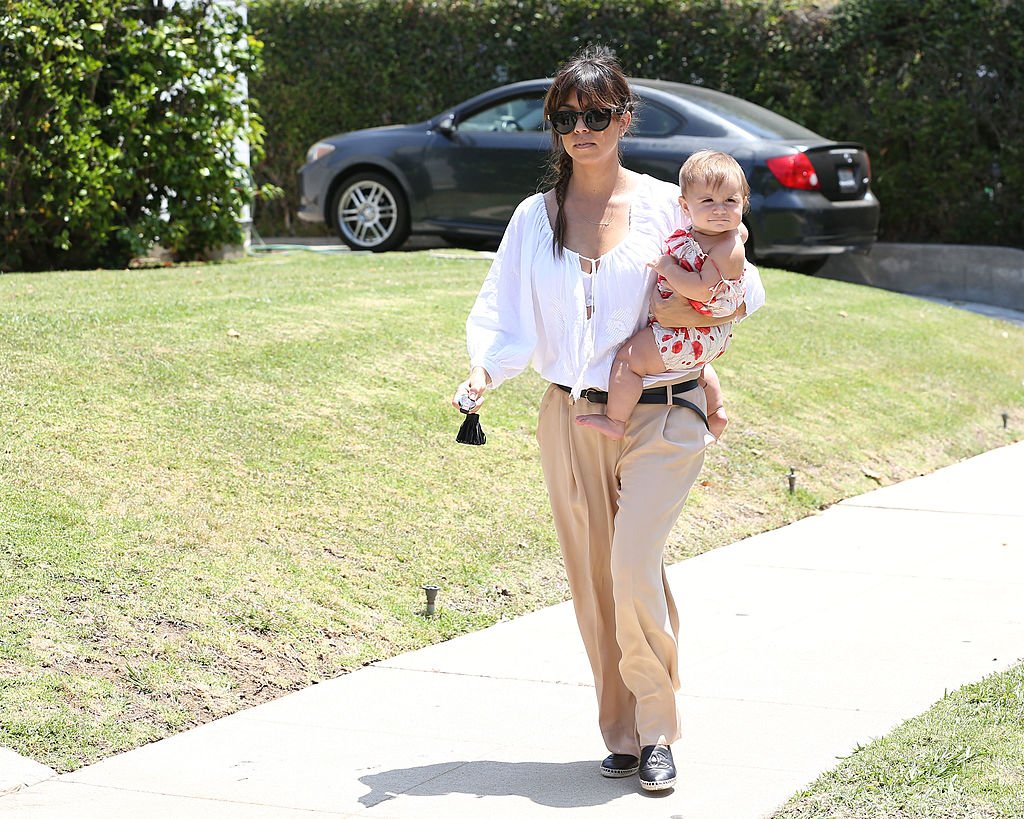 ---
2. Improvise, Improvise and Improvise Some More  
They've said it themselves, all rules are open to discussion and ultimately, they improvise as life pans out. Living your life on the screens in front of millions of people is not easy. The Kardashians have been frank about their willingness to adapt to what life throws their way and ultimately "winging it." 
---
1. Keeping Family At The Centre  
Anyone who has watched an episode of the hit reality show, KUWTK, will know this is one tightknit family. The sisters and their little ones are always entangled in each other's lives. They even organize birthday parties together! Above any rule they instill in their children, keeping family first, is the number one priority! 
This star-studded family might be known near and far, but their kids still have to follow a few golden rules. Which regulation surprised you the most? Leave us your comments, and be sure to share this article with your friends and family who also adore KUWTK!