Cher About Her Transgender Son's Sex Change
Being known as the Goddess of Pop, Cher's name and music are truly admired by people of all ages. With humble beginnings, she climbed all the way up with determination. Let us altogether unfold the journey of this goddess, who sticks with music through thick and thin.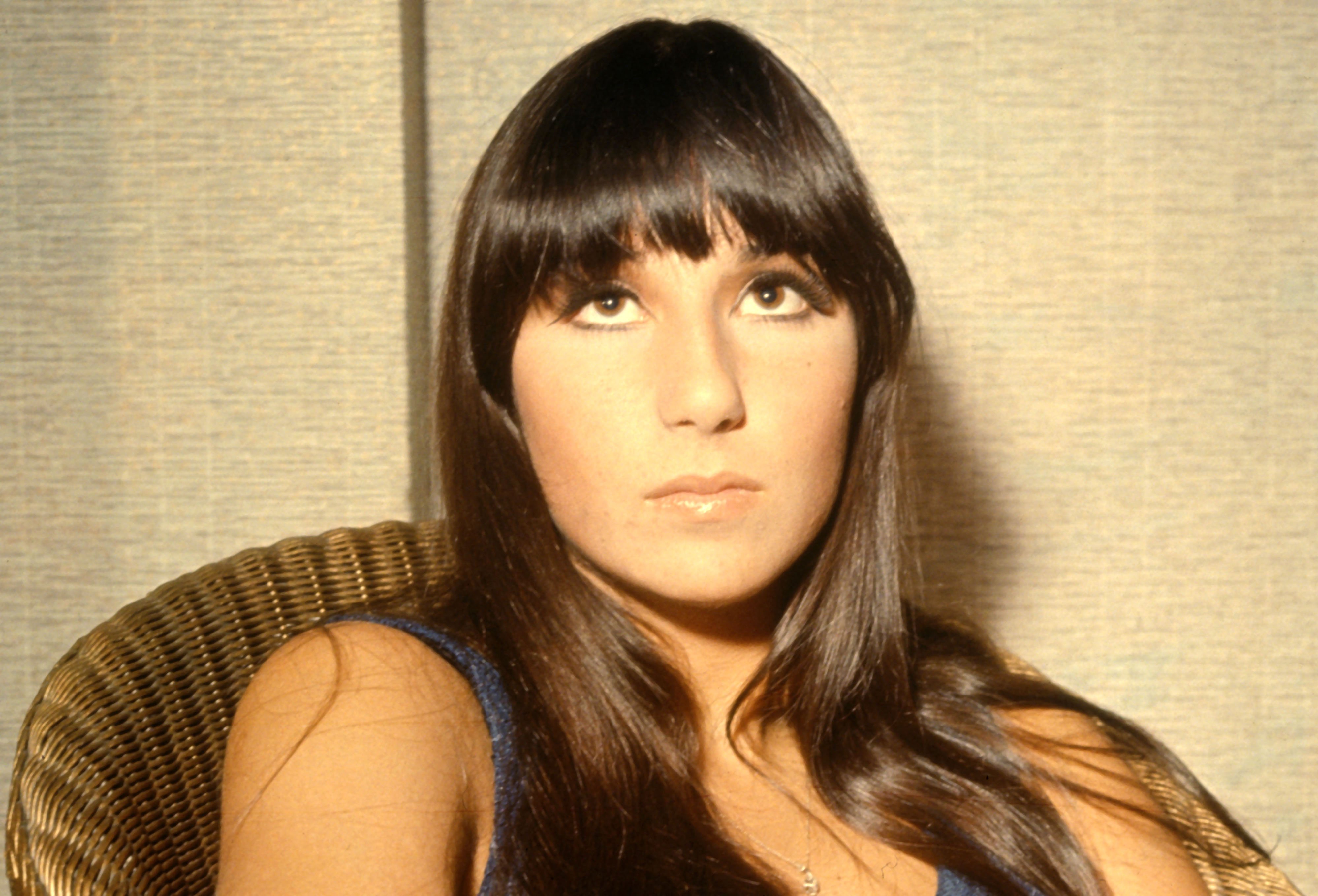 ---
A GODDESS WAS BORN
As people all over the world we're preparing for the United Nation's first anniversary, the couple Georgia Holt and John Sarkisian were excited to see their little angel. On May 20, 1946, the then soon to be a music star Cherilyn Sarkisian was born in El Centro, California.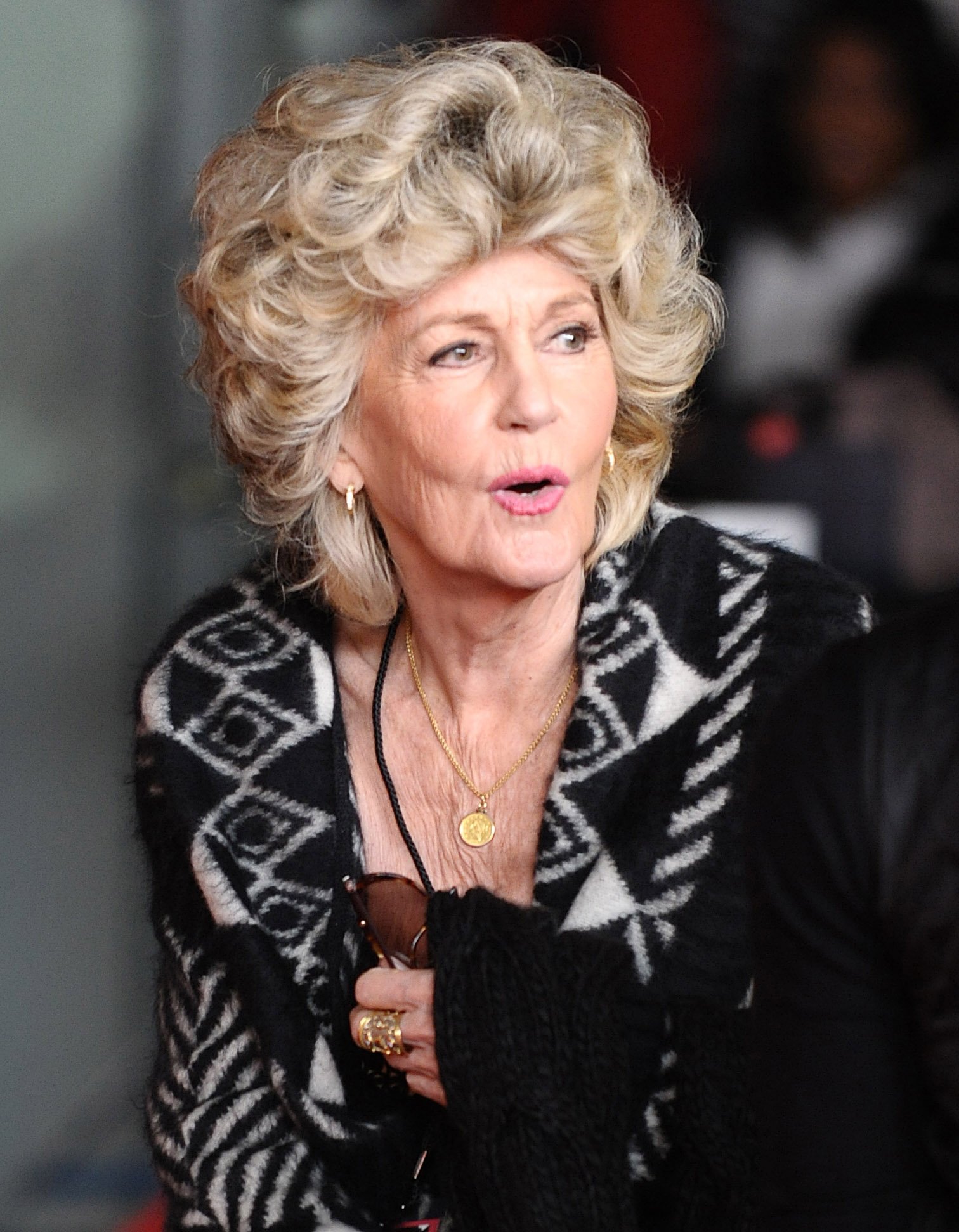 ---
HER PARENTS
Cher's father, John was a truck driver. Her mother Georgia Holt actually has the birth name, Jackie Jean Crouch. Her mom was an actress but not really a big star. Georgia was a little extra in some films with few lines. Given their work, they still manage to raise their daughter well.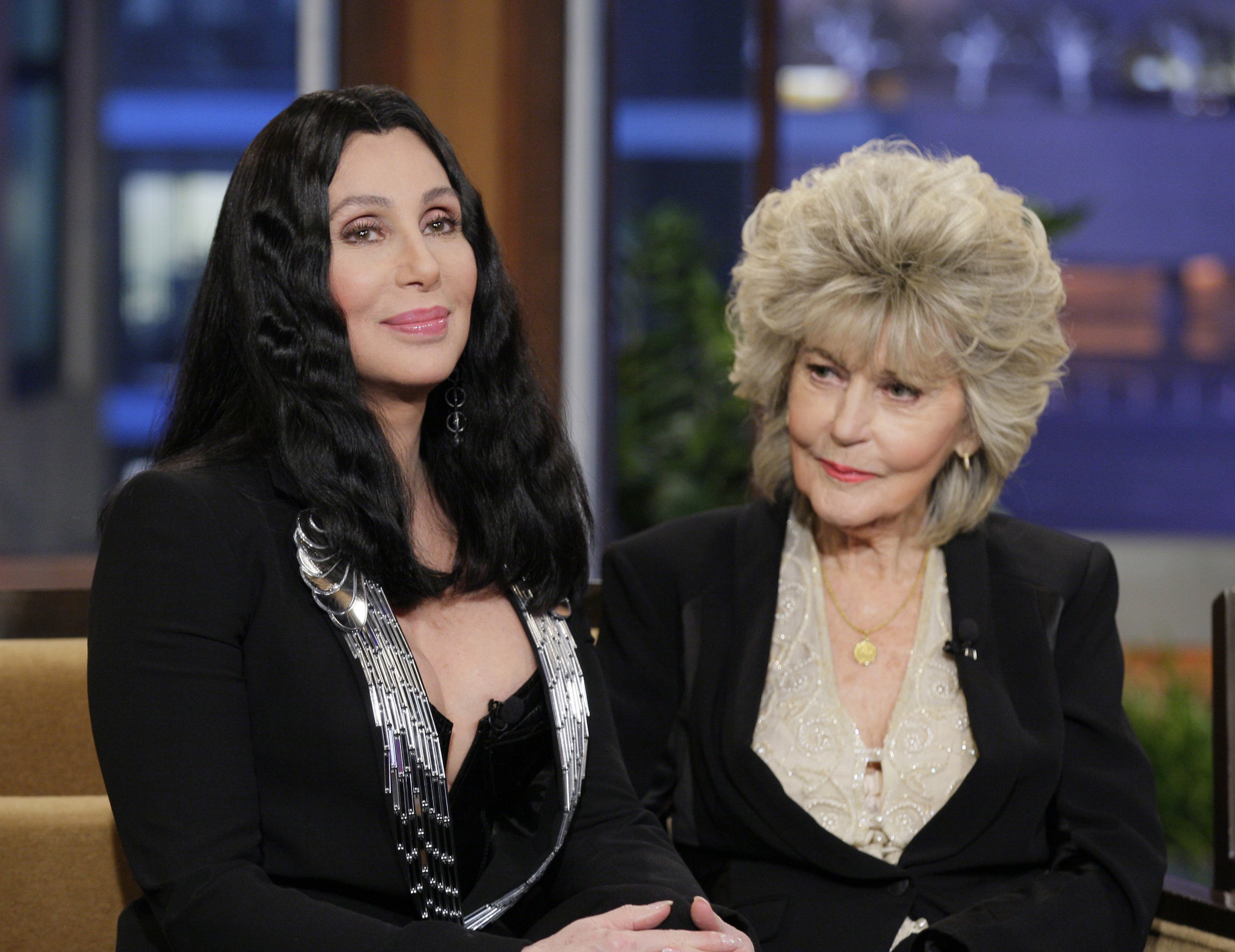 ---
A GODDESS' INTERNATIONAL LEVEL ROOTS
Both of Cher's parents came from multiple races. Her father is an Armenian-American while her mother is an Irish-English-German Cherokee mother. So now we know why Cher has this outstanding beauty. Even her roots scream "international sensation"!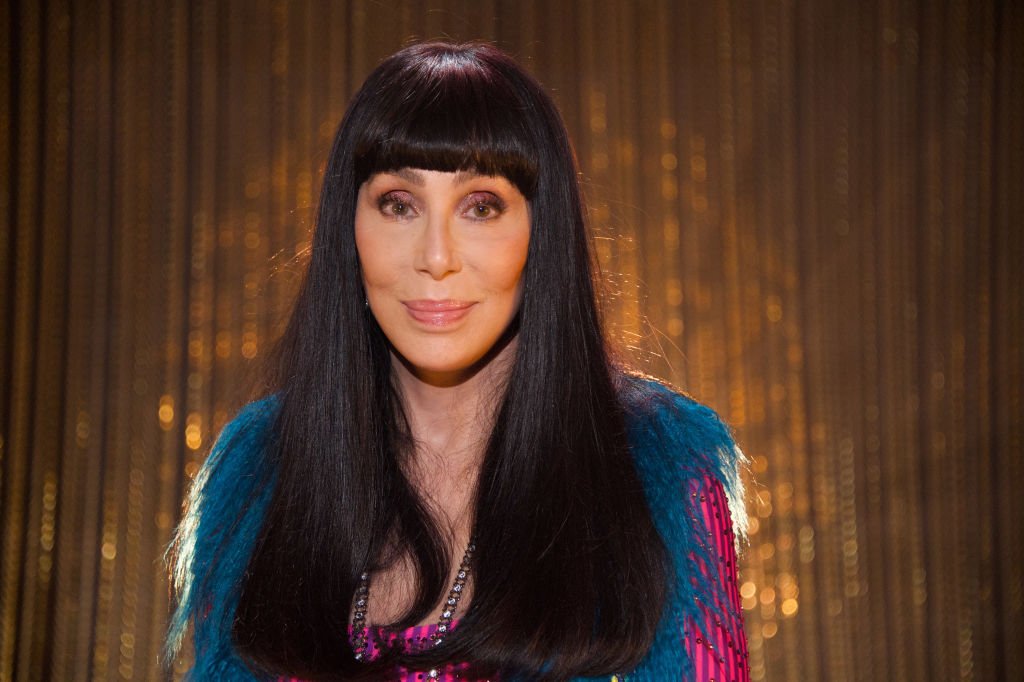 ---
A+++ IN LANGUAGE
Her international level roots can be credited for her excellence in language. Young Cherilyn was not a top student but she did have her strengths when it comes to academics. She was a very good student in terms of French and English. Her attention during that time was more focused on becoming a star rather than a top student.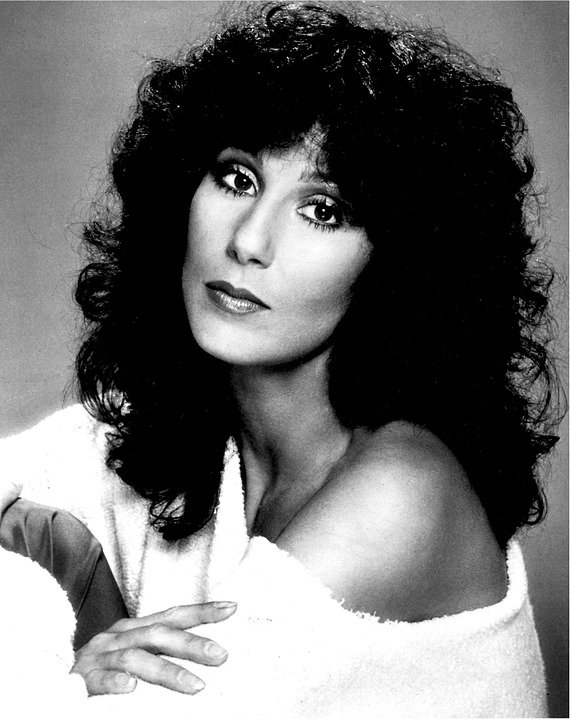 ---
BUT A DROPPED OUT STUDENT
Young Cherilyn wasn't more of an academic person. She only enjoyed school because of the English and drama class. But she had enough of school stuff so decided to drop out at the age of 16. She wasn't able to finish her high school education.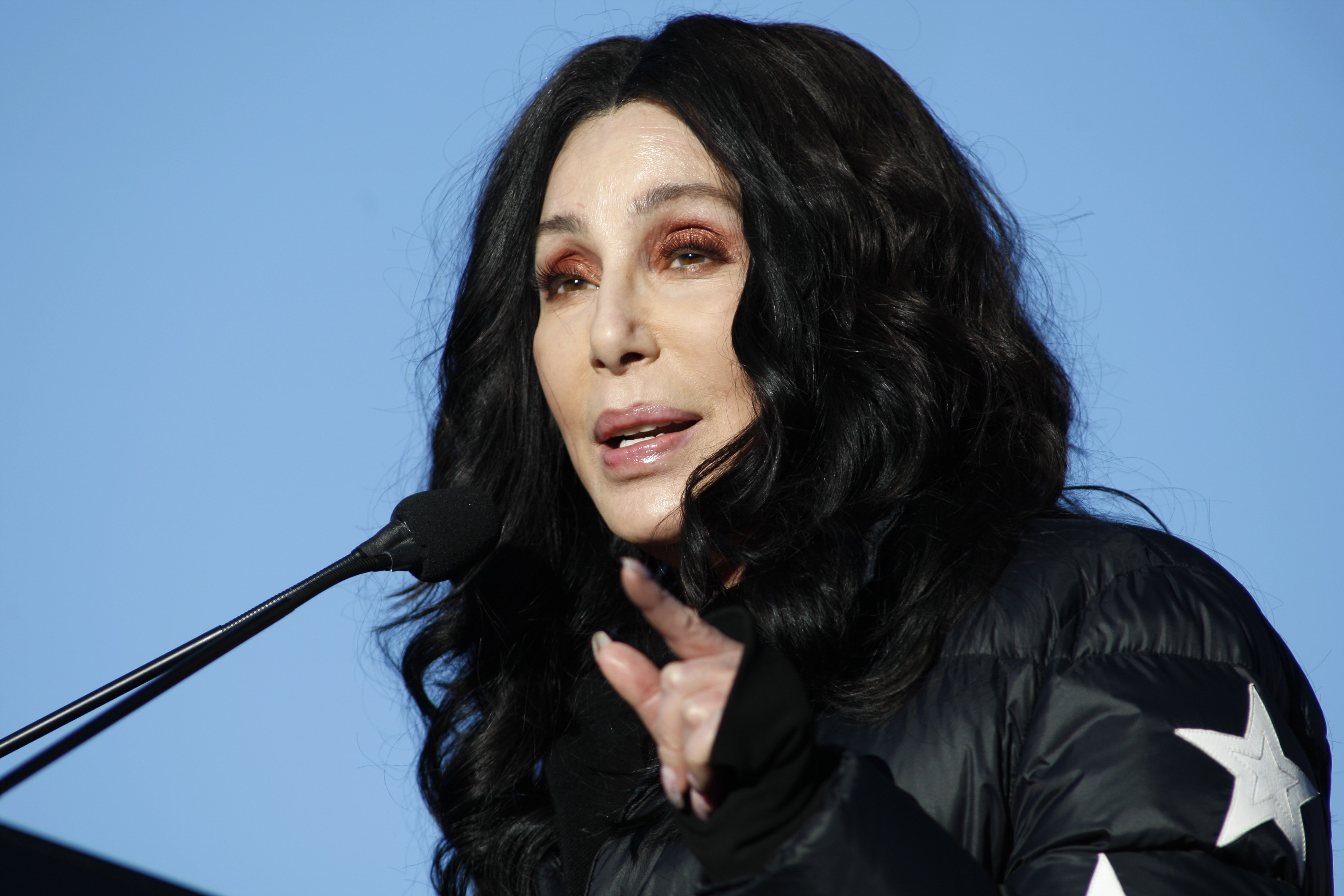 ---
SHE WAS ADOPTED
Sooner after her father went away to have a life of his own, her mother married Gilbert LaPierre. His German stepdad was like the sunshine during the devastating stage of their lives. Gilbert loved the young Cherilyn as his own daughter, that he even adopted her and gave his family name to her.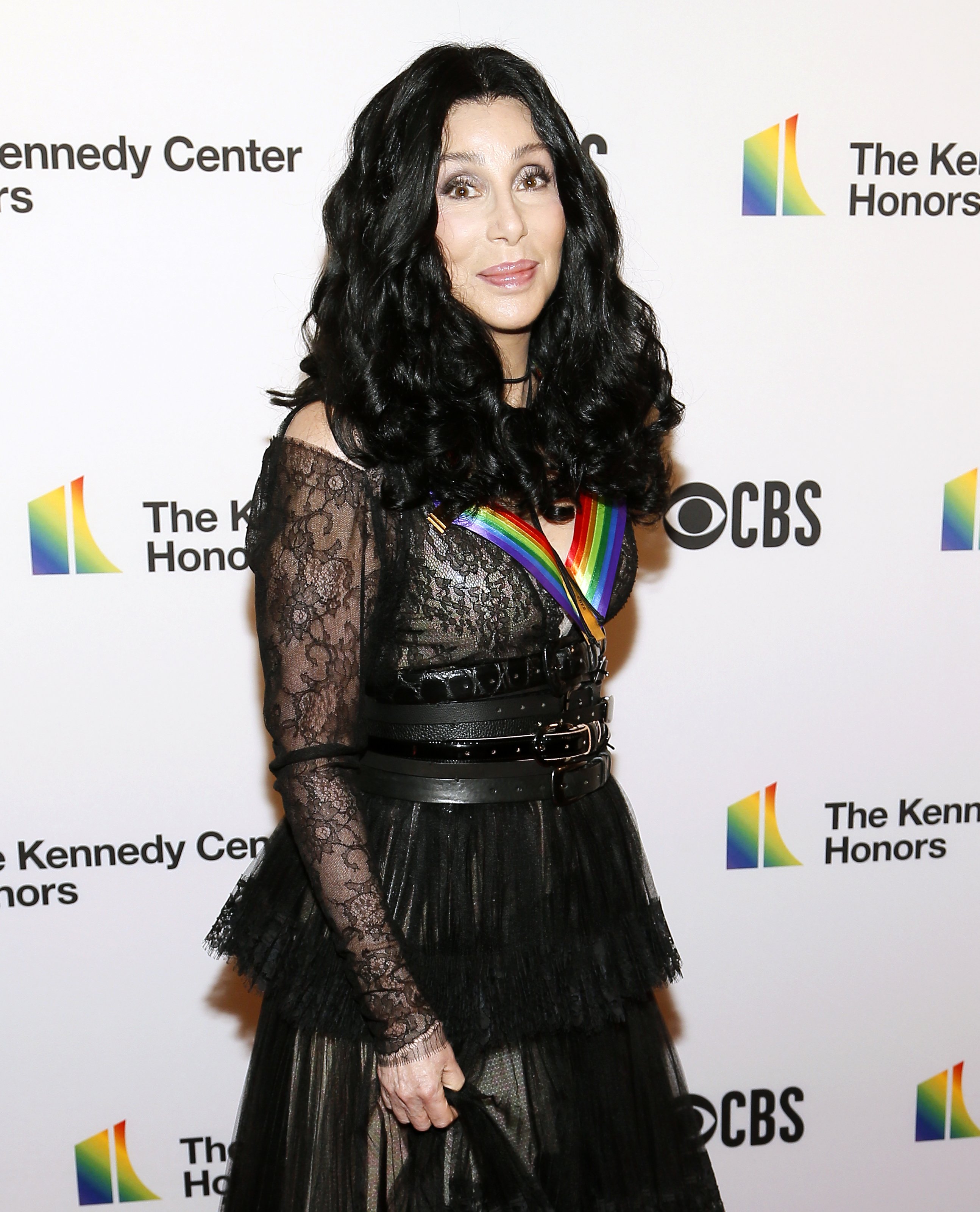 ---
SHE WAS A DREAMER
During her teenage years, the young Cherilyn dreamed of being in the entertainment industry. She even created and directed a musical play with her classmates. That alone shows how much she wanted to be in the spotlight.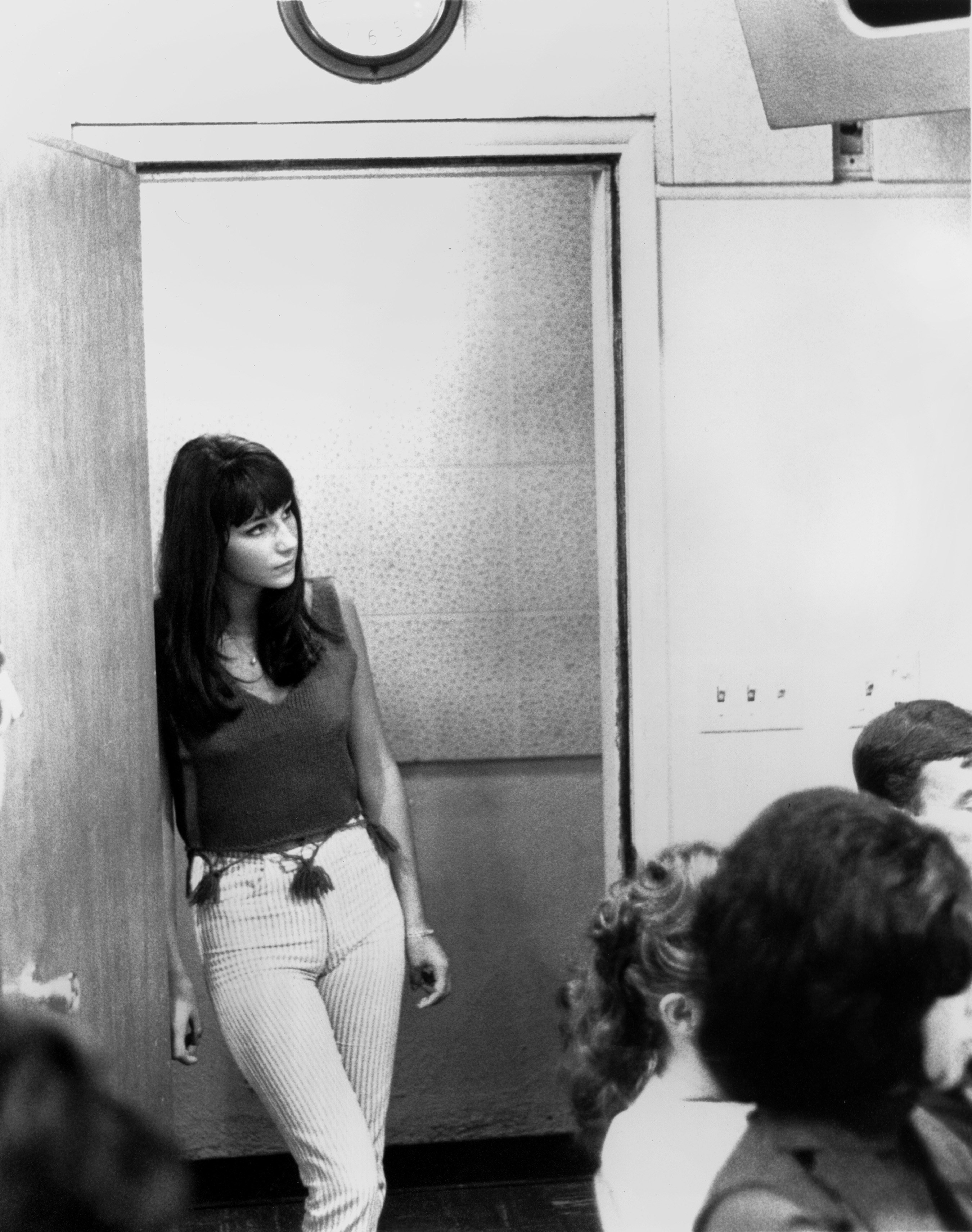 ---
HEPBURN INSPIRED THE SOON TO BE MUSIC ICON
As a young girl, she loved performances and watching movies as well. That time, Audrey Hepburn was really famous. Cher watched her in the film Breakfast at Tiffany's and her acting skills made Cher want to pursue an acting career.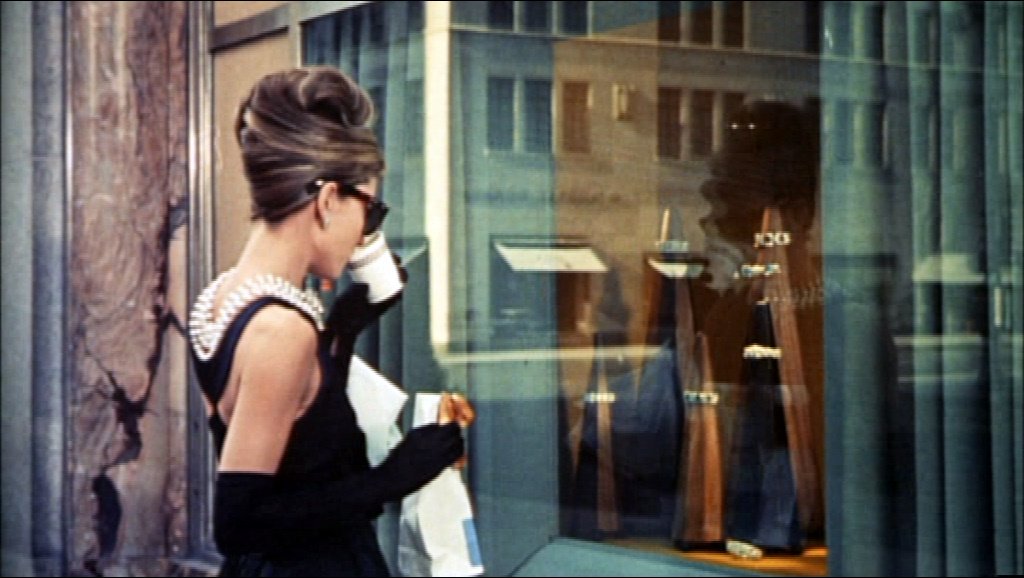 ---
YOUNG ROMANCE
At the young age of 16, Cher had a fling named Warren Beatty, who was nine years older than her. They both got into a car accident but thank goodness, the young lovers were okay. They managed to save their lives but not their relationship. After the incident, the two ended their young romance.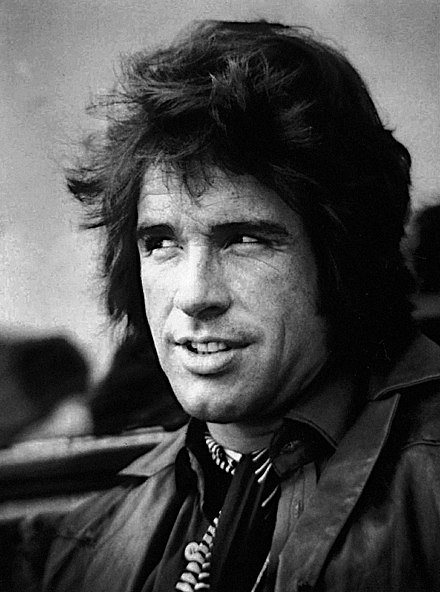 ---
THE SINGER AND THE HOUSEKEEPER
One day, Cher was kicked out in her dorm and sad as she was, she went to a coffee shop in L.A. to refresh herself. There she saw a guy with cool hair! He is the rising singer Salvatore "Sonny " Bono. Upon hearing Cher's stories, he offered her to stay in his place and will work as his housekeeper.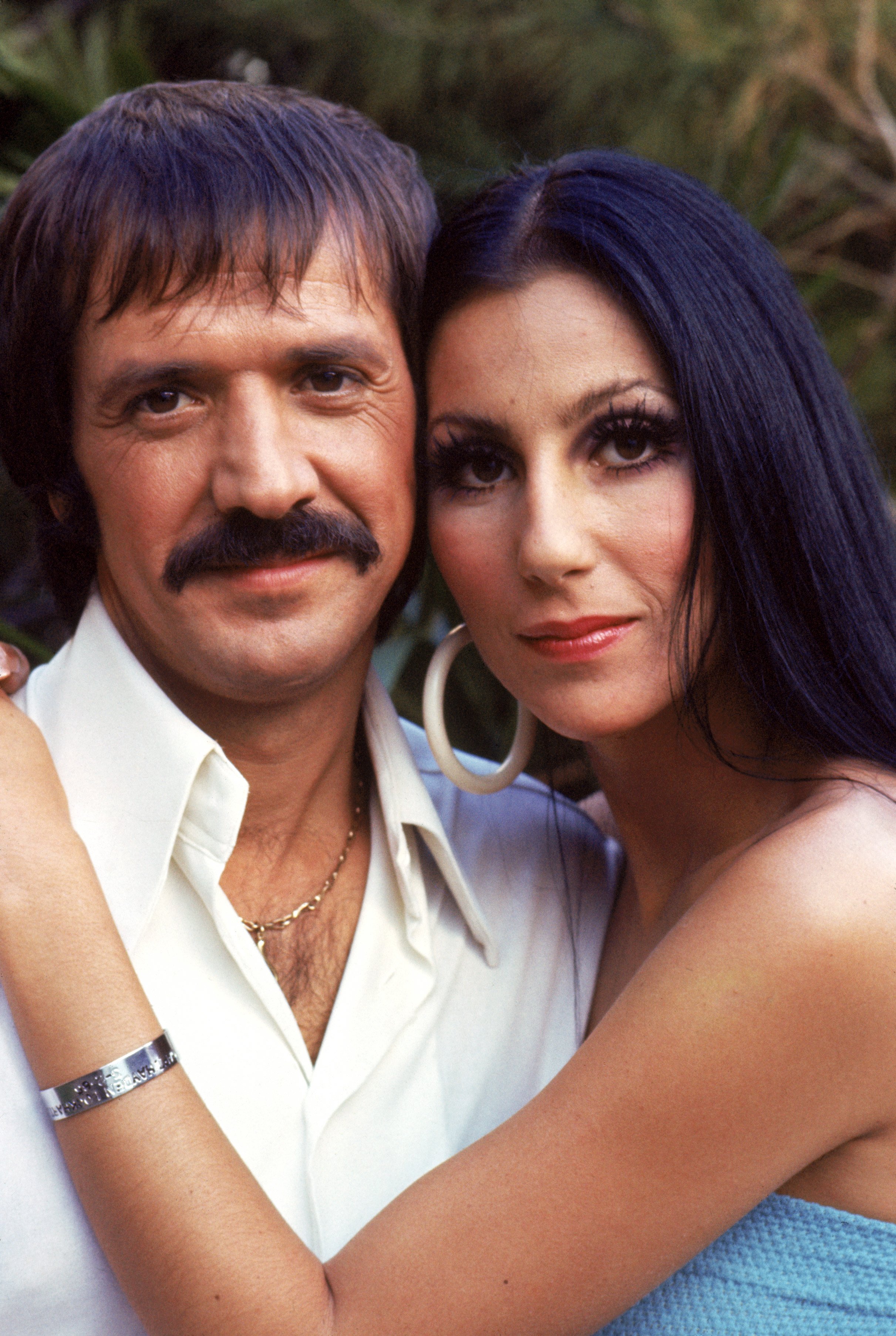 ---
FROM STRANGERS TO BEST FRIENDS
Cher never forgot her dream to be in the entertainment industry. With Sonny's connection, she made it to be a backup singer. Sonny was a rising singer back then under Spector's recordings. He would often teach Cher about the industry. The two grew side by side until romance made its grand entrance.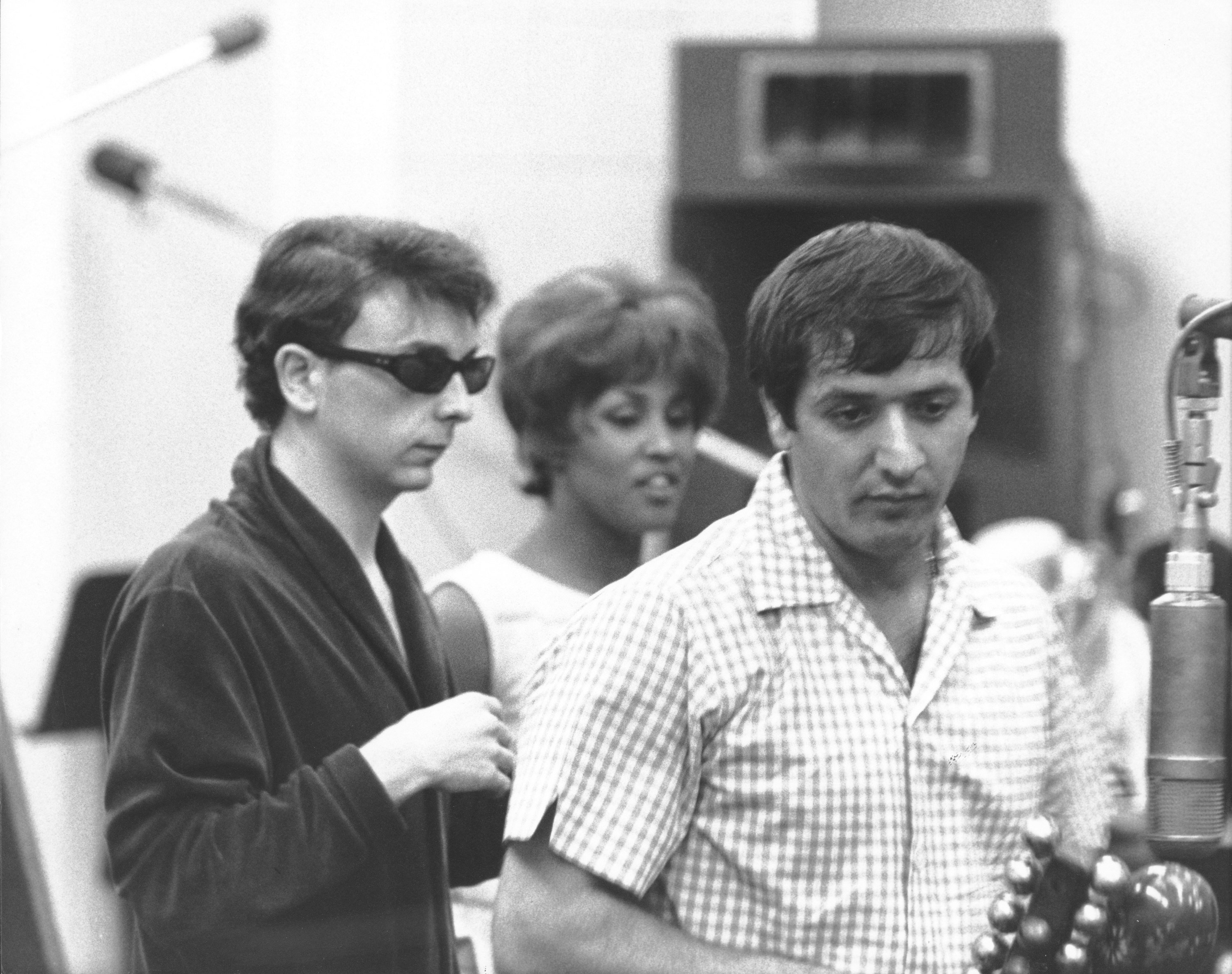 ---
AND BEST FRIENDS TO LOVERS
When she moved into Sonny's place, it was with no malice. They both had a strong platonic relationship until they both fell in love with each other. Their love story was a bit clichè but they didn't mind it. The young lovers ended up in an intimate marriage.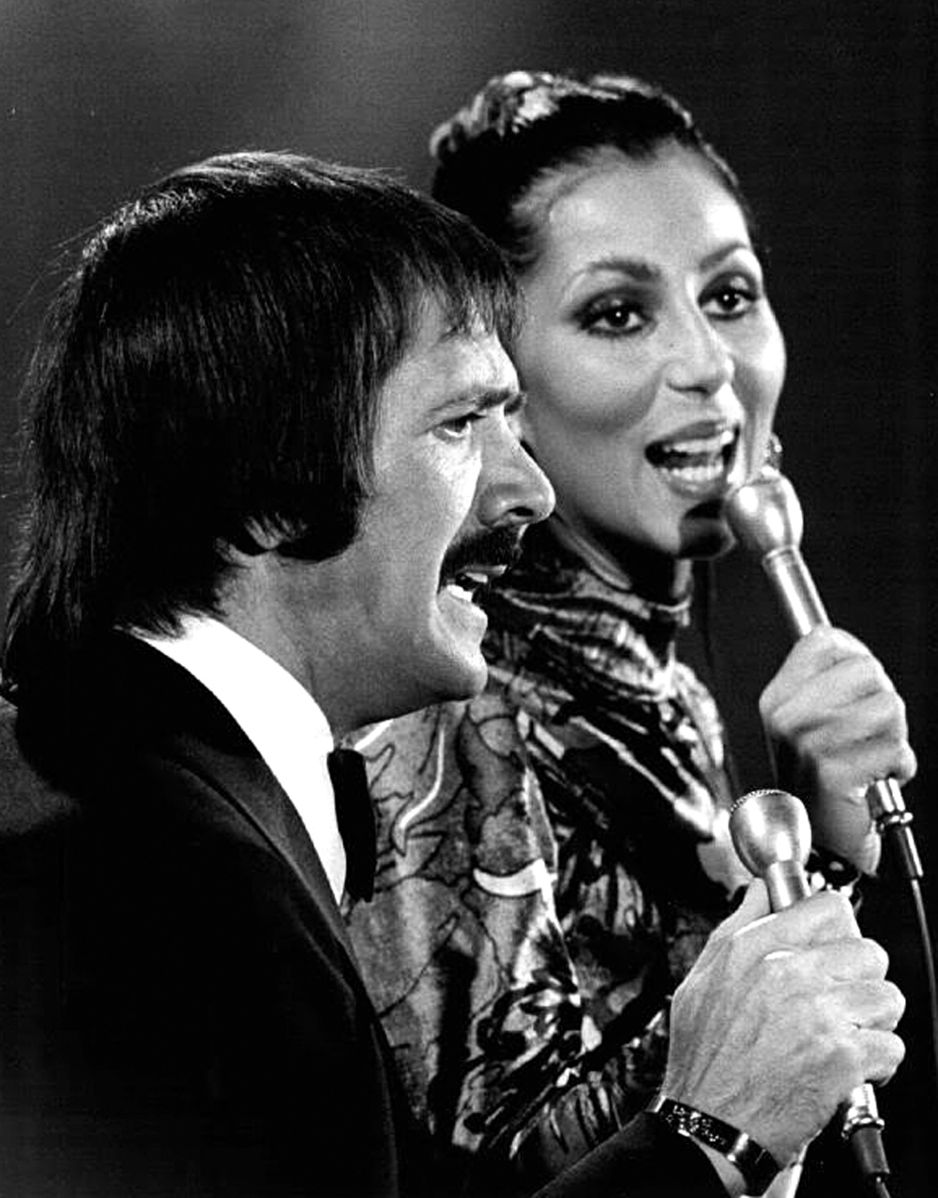 ---
THE 18-YEAR-OLD BRIDE
The young lovers vowed a lifetime commitment during their secret wedding at Tijuana Mexico. Cher was only 18 years old at that time when she said the two words. Her heart leaped as her husband slid an engraved ring on her finger.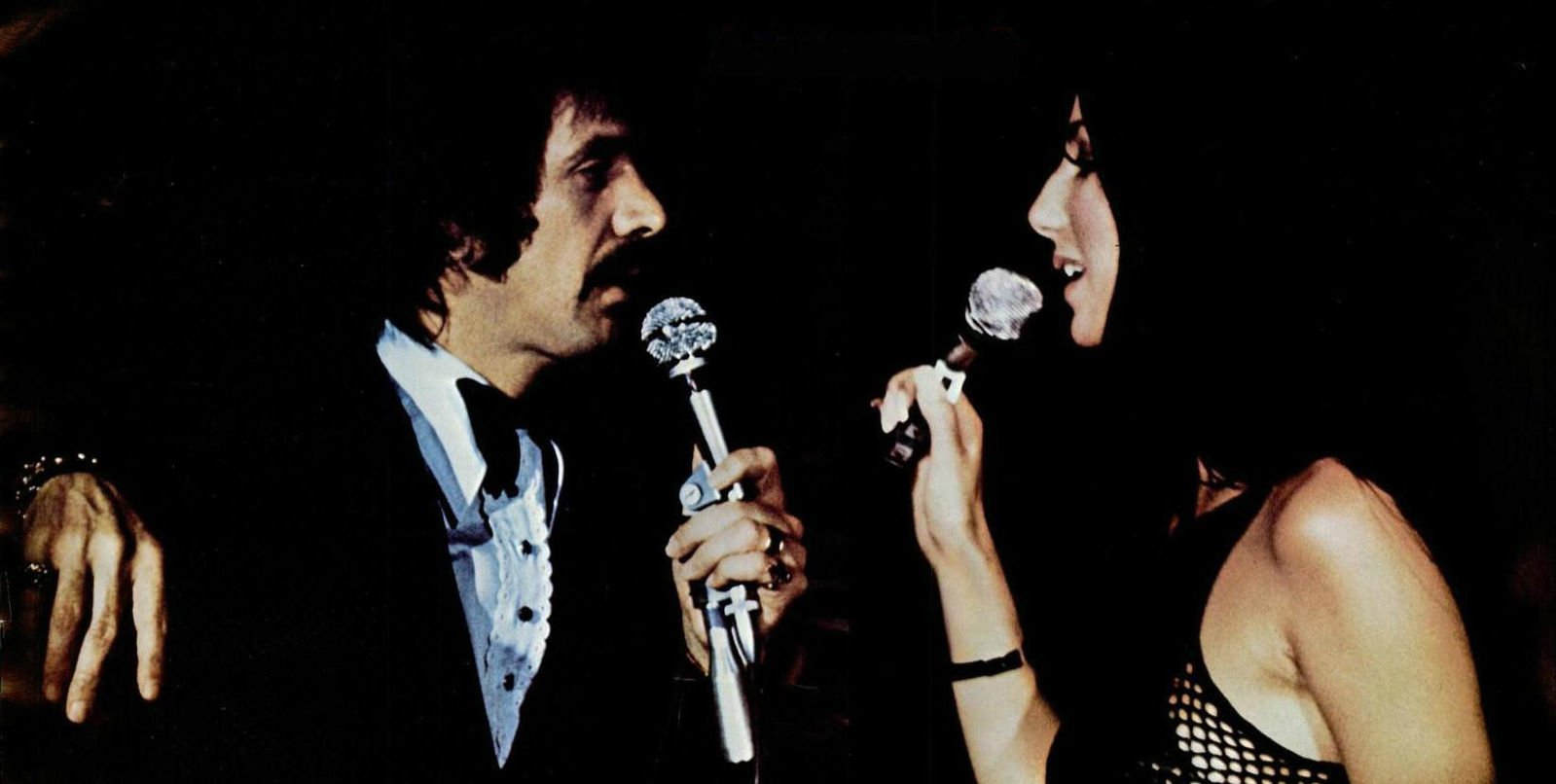 ---
HER DEBUT SONG WAS A FLOP
While working as a backup singer, her potential was then fully discovered by Spector. She then used the stage name, Bonnie Jo Mason. At the age of 18, she released her first single entitled "Ringo, I Love You" but it wasn't a hit. It was devastating but her lover got her back!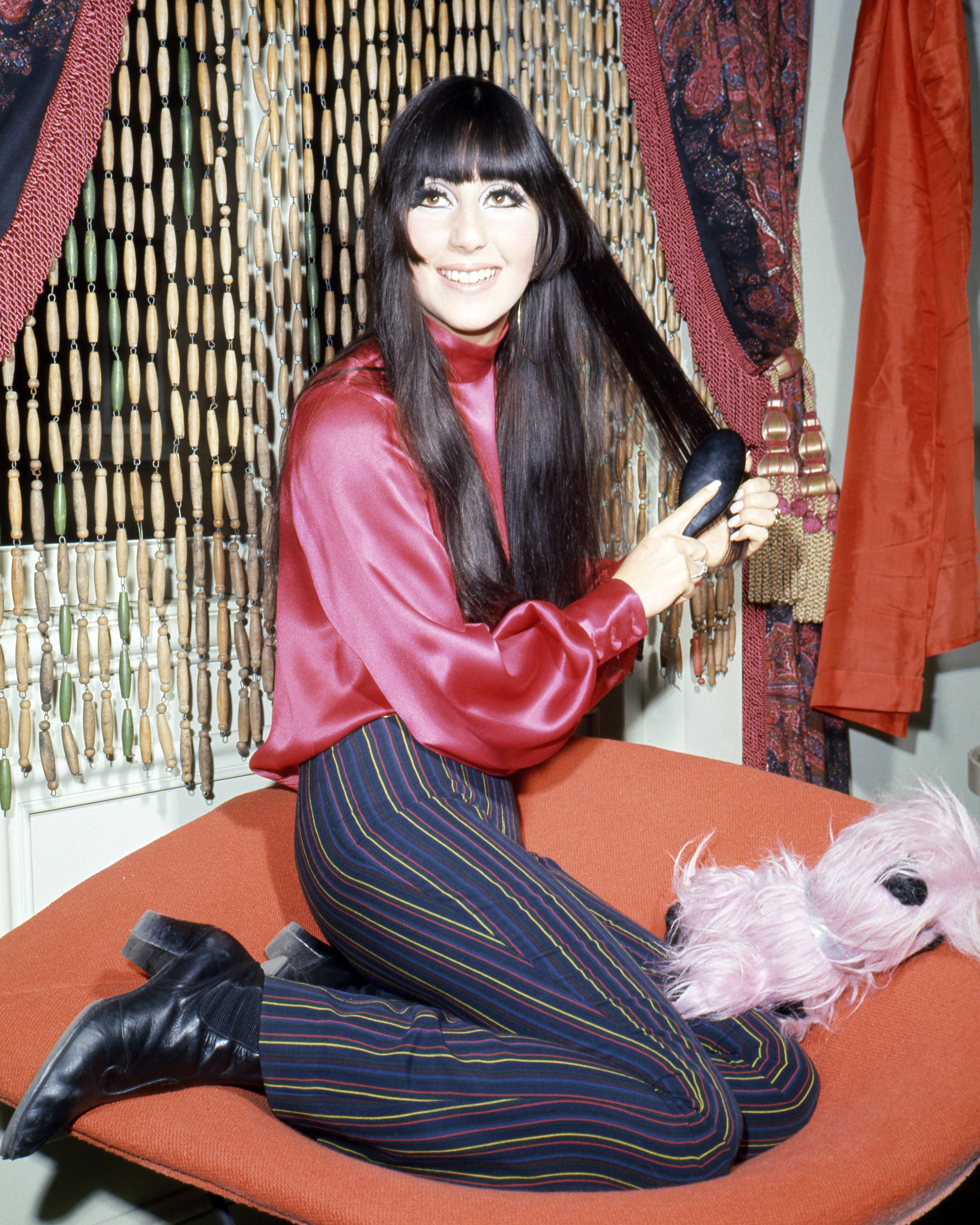 ---
HASHTAG COUPLE GOALS!
After the flopped debut, Cher then moved on but this time, with Sonny. The couple combined their powers and charm to form a duo. They used the stage name Caesar and Cleo but later on, they became content using Sonny and Cher.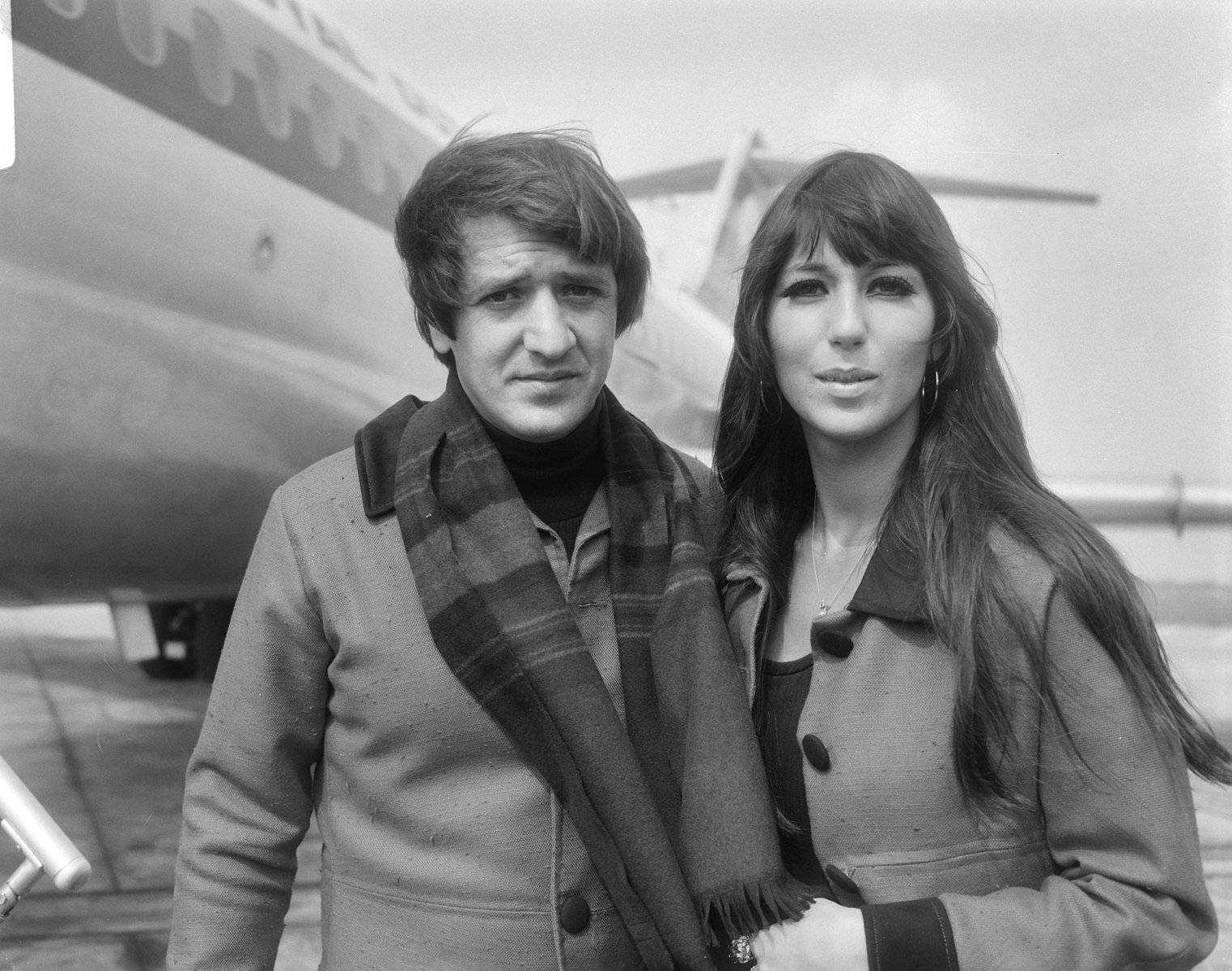 ---
THE BONO'S BABY GIRL
In 1972, a blessing came to the singers and couple Cher and Sonny. Cher gave birth to a baby girl and she was named after a movie that the couple produced. Ladies and gentlemen, meet Chastity, the star couple's first daughter.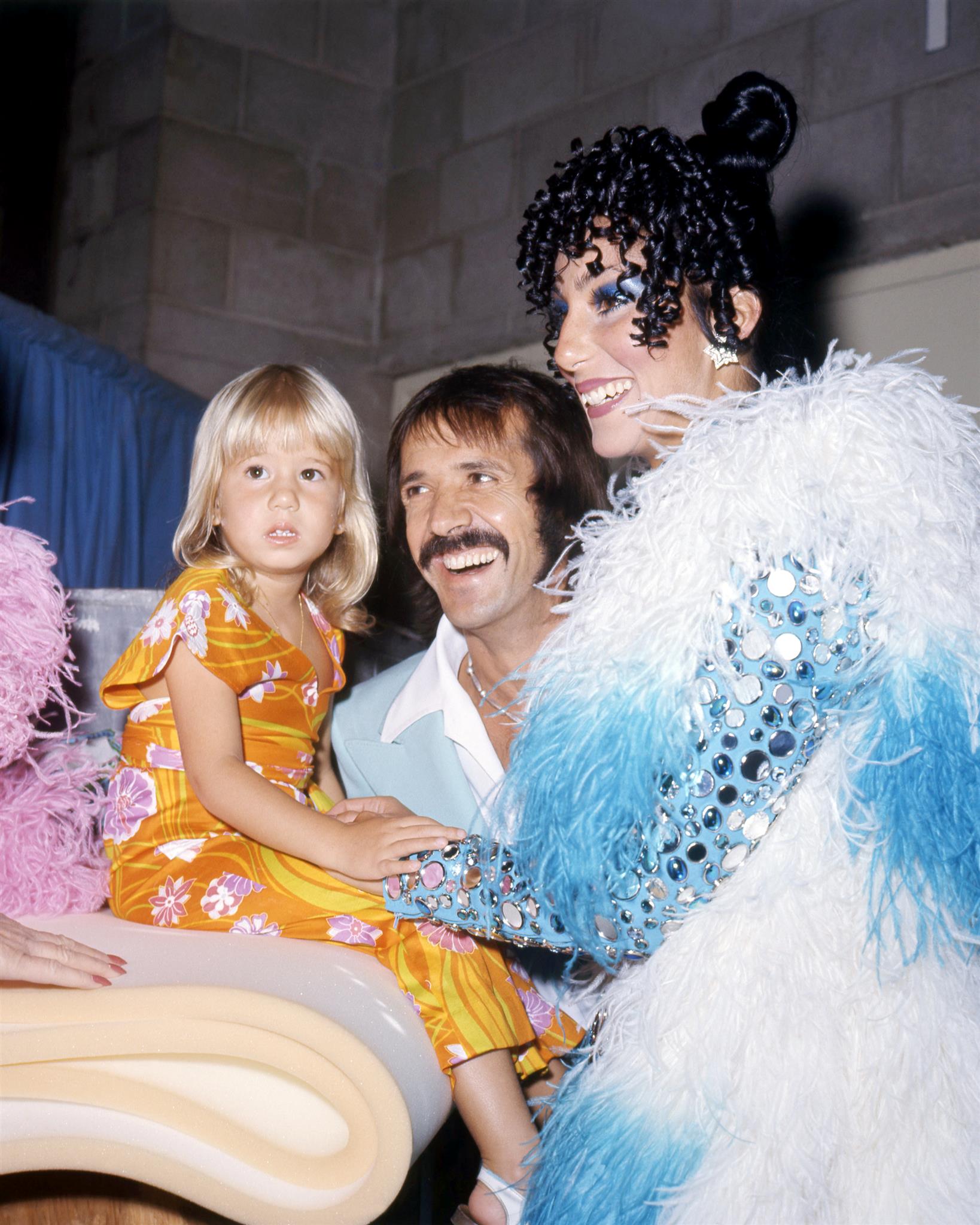 ---
FROM SINGING TO MODELING
Being in the spotlight, doors of opportunities were opened to Cher. She was enjoying the company of fellow singers when Diana Vreeland from Vogue saw her outstanding beauty and physique. The magazine editor offered her a modeling career. And tadaaa! In 1969, she became the cover of Vogue.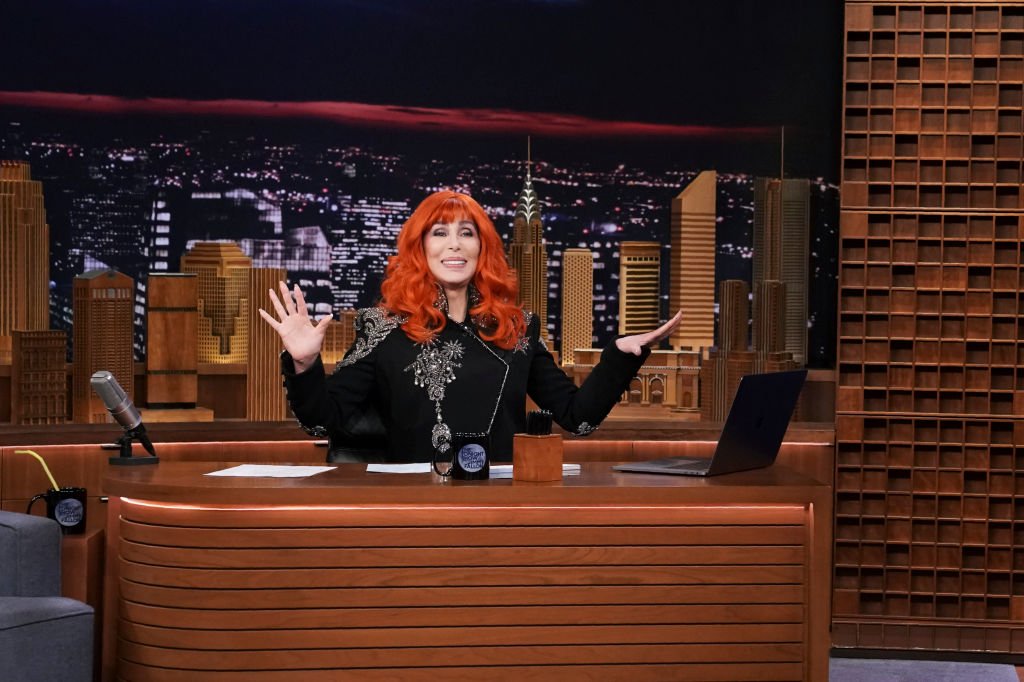 ---
MARRIAGE WAS SHAKING
On and off stage, the singing duo showed chemistry that made people believe in love. But behind their sweet performances, the couple struggled with their marriage. Sonny didn't feel that he had a wife. On the other hand, Cher said that Sonny was hurting her in so many ways.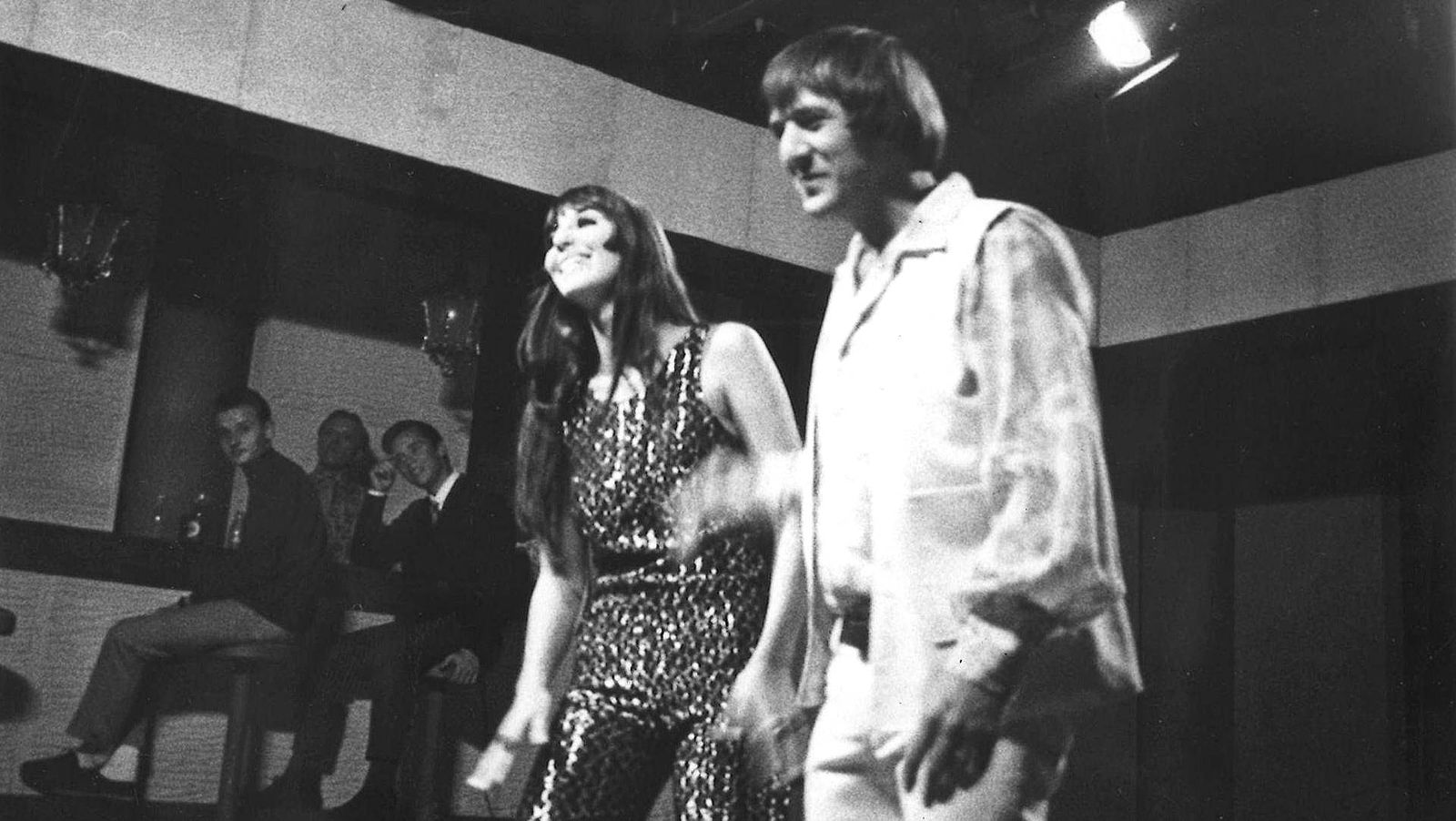 ---
SONNY FILED FOR DIVORCE
For so long, they acted like their relationship was fine. They seemed to fool their fans by their natural charisma as a singing duo. However, Sonny couldn't bear the struggle anymore so, in 1974, he filed for divorce, citing "irreconcilable differences" as a reason to break off the marriage.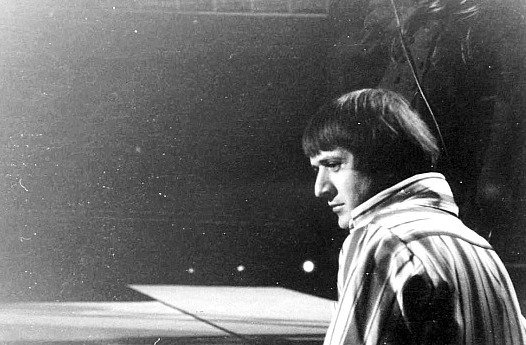 ---
SHE WAS A HIGH DEMAND PERFORMER
A long time ago, she was a backup singer of famous singers, and her name wasn't even known. But because of her eagerness for stardom, she was in high demand both in the music and film industries. She was offered to be the Thelma in the film Thelma and Louise but she said no to the offer.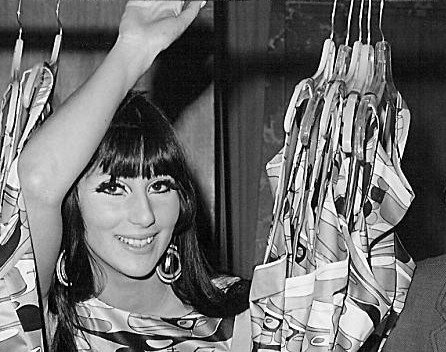 ---
SHE CRASHED A PLANE
Despite her busy schedule, she still manages to have leisure time. One time she went on a trip, and she was also the pilot of the small plane. A snowstorm came and she ended up crashing the plane. The plane didn't make it but Cher did! What a strong lady!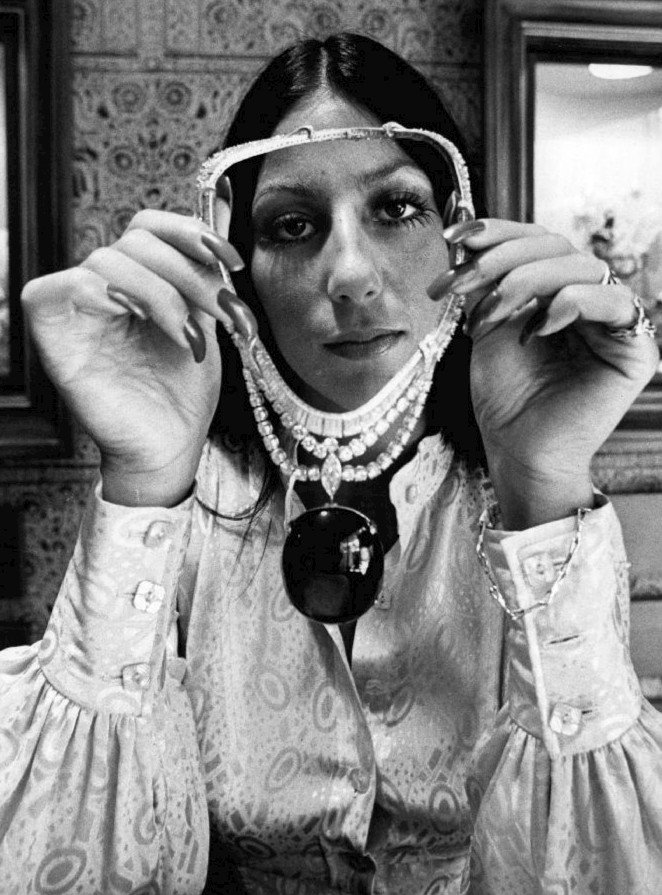 ---
DAVID GEFFEN AND THE MUSIC DEAL
When the divorce took place, it was a challenge for Cher and Sonny to get along professionally. So there came a knight in shining armor in the person of David Geffen. Through the years he helped Cher sign a $2.5 million deal with Warner Bros. Records. The two shared two years of romance but didn't end up in marriage.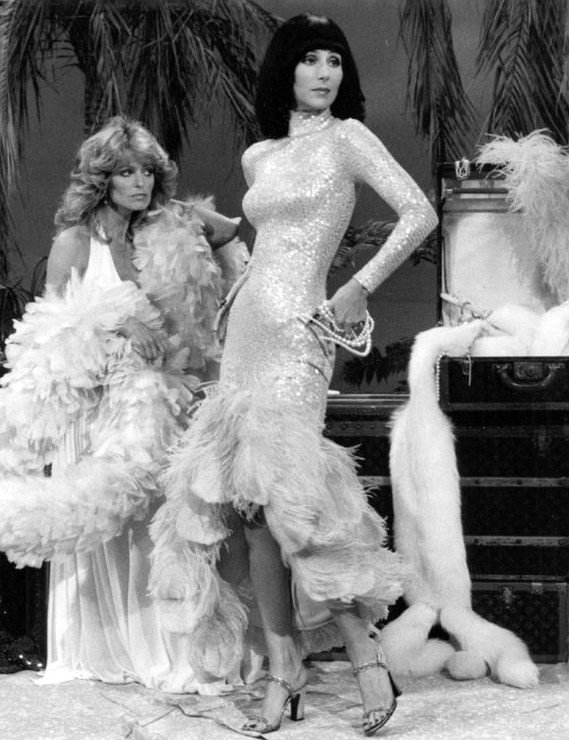 ---
SHE TIED THE KNOT AGAIN
Fame wasn't the only thing that bloomed for Cher. Her love life was catching up too! In 1975, she married Gregg Allman, a rock musician. They had a son named Elijah Blue. Their marriage ended nine days after the ceremony. Later on, they reconciled but the damage has been done.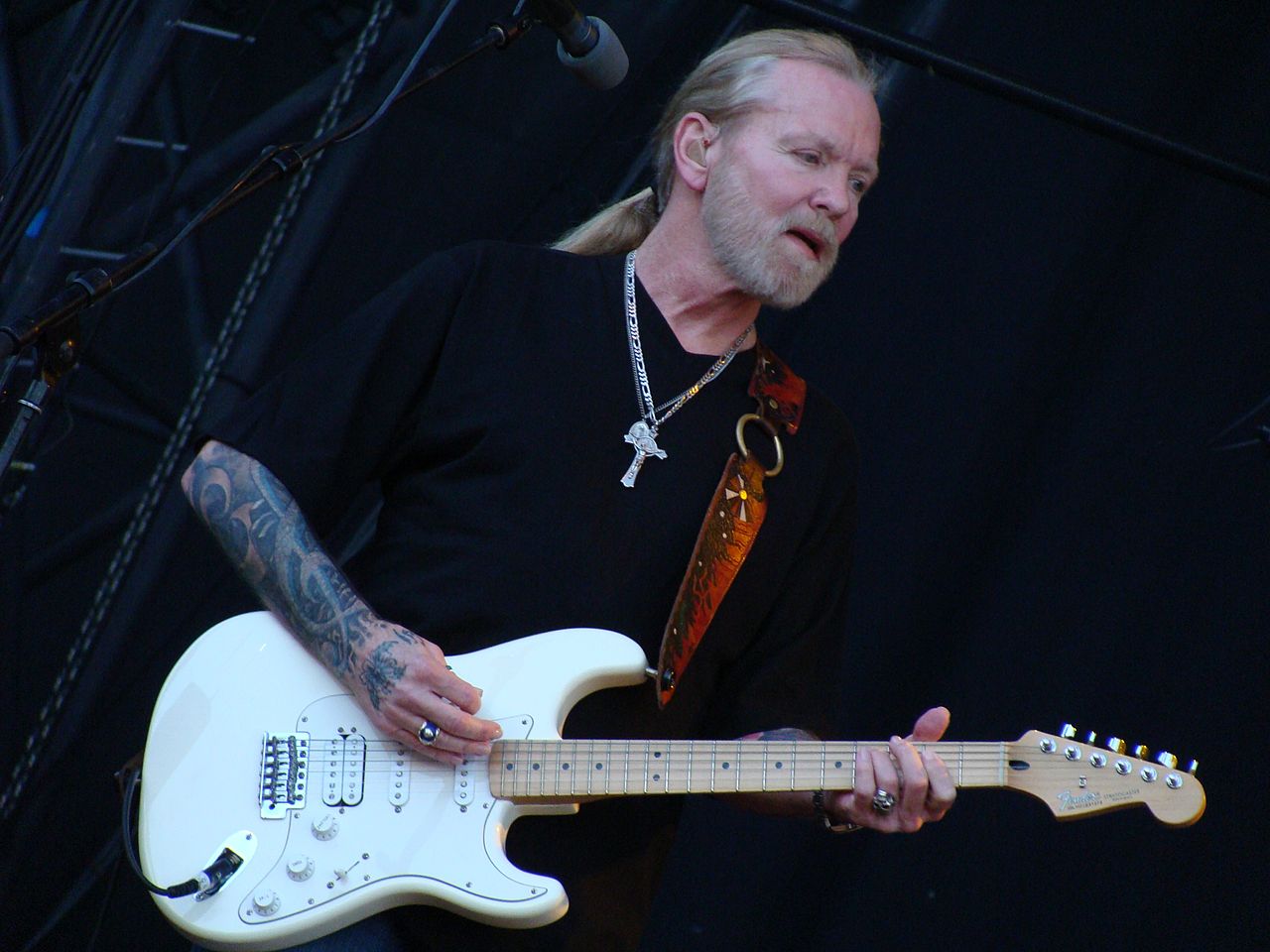 ---
STAR-STUDDED LIST OF LOVERS
Her beauty and talents are extraordinary! Can you imagine how many acting and music stars fell for her? Well, she was previously linked to the ever hunk Tom Cruise and the classic singer-songwriter Michael Bolton. Geez, how did she handle such beauty and pressure?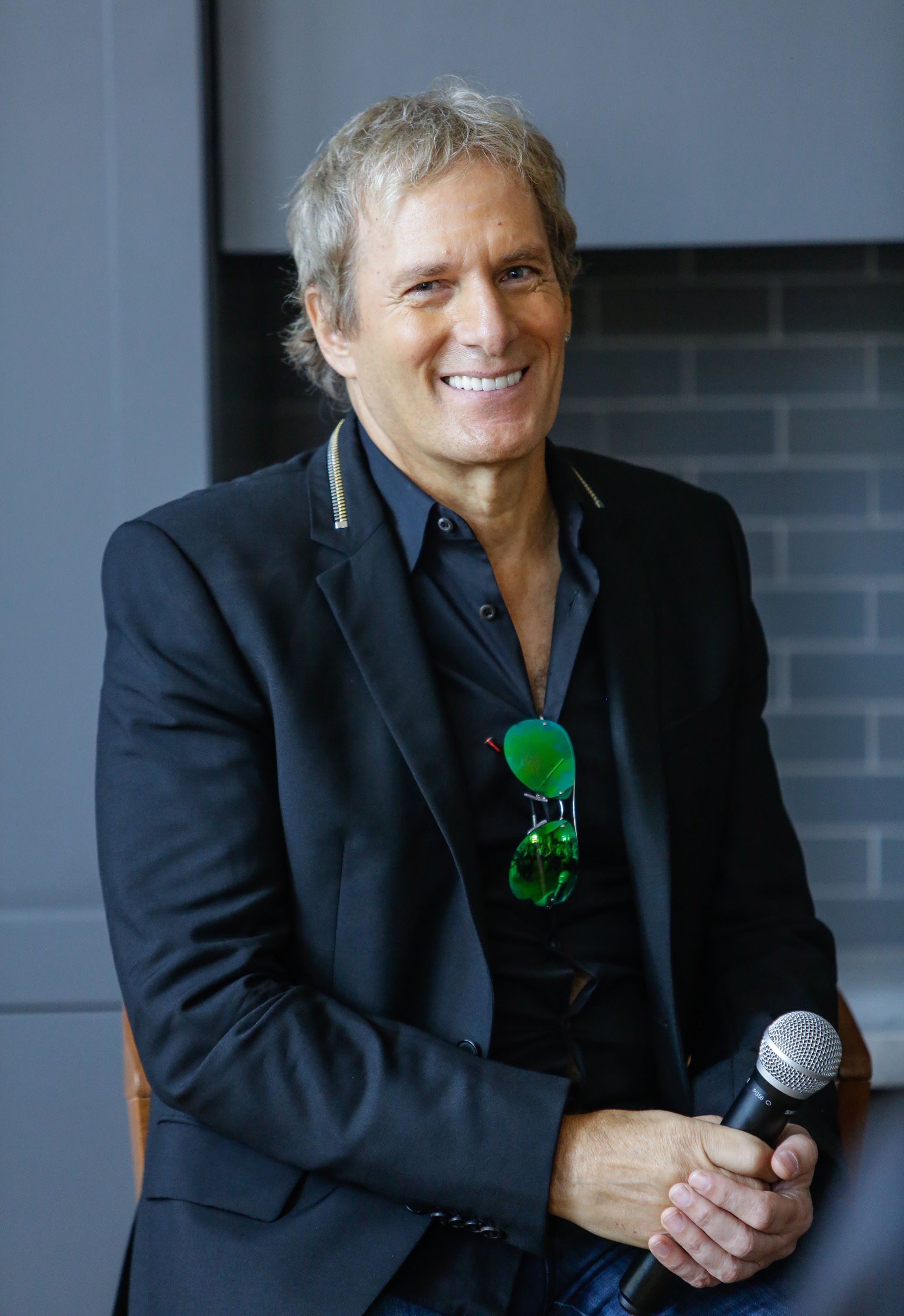 ---
SHE PIONEERED THE AUTO-TUNE
Many singers and composers nowadays have been using this equipment that automatically makes corrections when it comes to vocal errors. This equipment is called auto-tune. It was on her song "Believe", that she first used the equipment. That created chaos in the music world but now a music trend.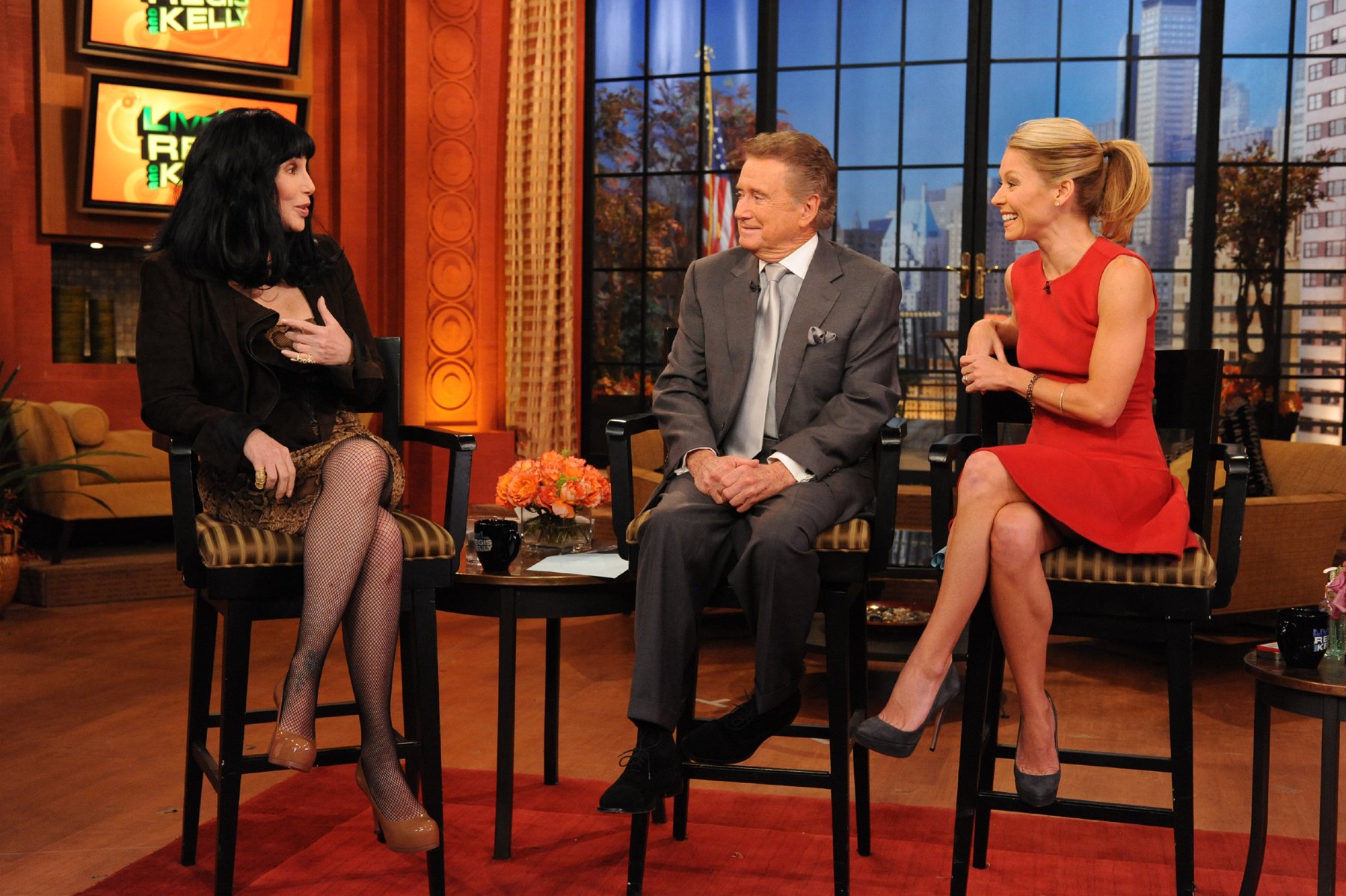 ---
SHE'S A FAN OF COUPLE GOALS!
Cher and her first husband Sonny had the Cher and Sonny Comedy Hour, a musical comedy show that became a big hit! After their divorce, they were bound for a reunion in the show but the plan was canceled.
Sometime later, Cher and her second husband release an album entitled Allman and the Woman. It seemed like she was bound for fellow musicians. She divorced a musician and then married again to another musician. If this wasn't #couplegoals then I don't know what it is.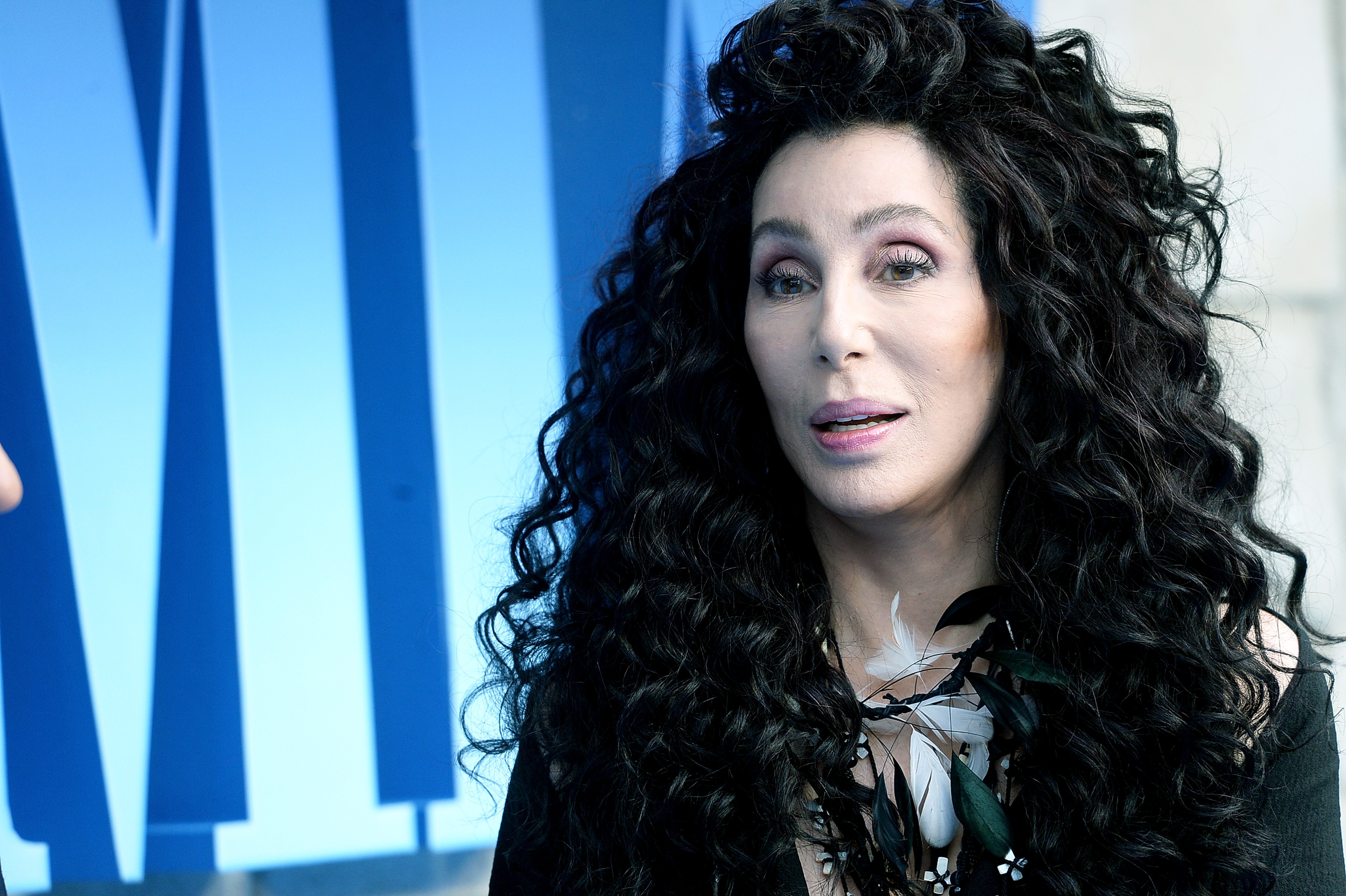 ---
BURLESQUE WAS A BLAST!
She started her career early in the 1960s but her stardom didn't fade through the years. In fact, in 2010, she starred with Christina Aguillera and Alan Cumming in Burlesque. It was a sexy and musical film that highlights the stars' talents. The film was also released on Netflix, a great avenue for blockbuster films. The film earned $39,440,655!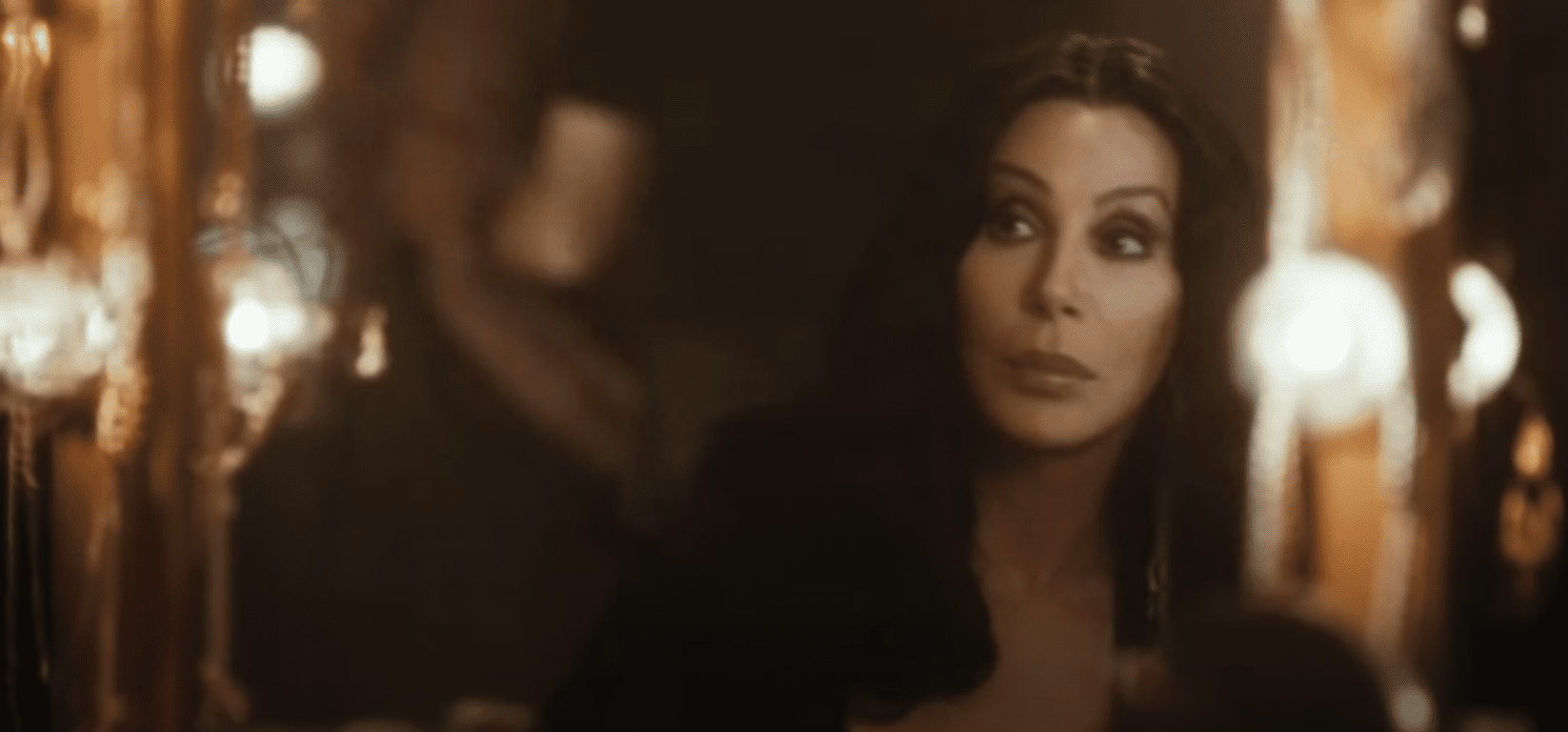 ---
CHER'S FIRST DAUGHTER IS NOW A SON!
Yes, you read it right. Her first daughter isn't really a daughter after all. It took a lot of courage for Chastity to open up her real self (HIS real self, I mean). It was a scary journey for Cher to cope up with the truth. Nevertheless, she supported the decision of her "son", even if he wanted a gender reassignment.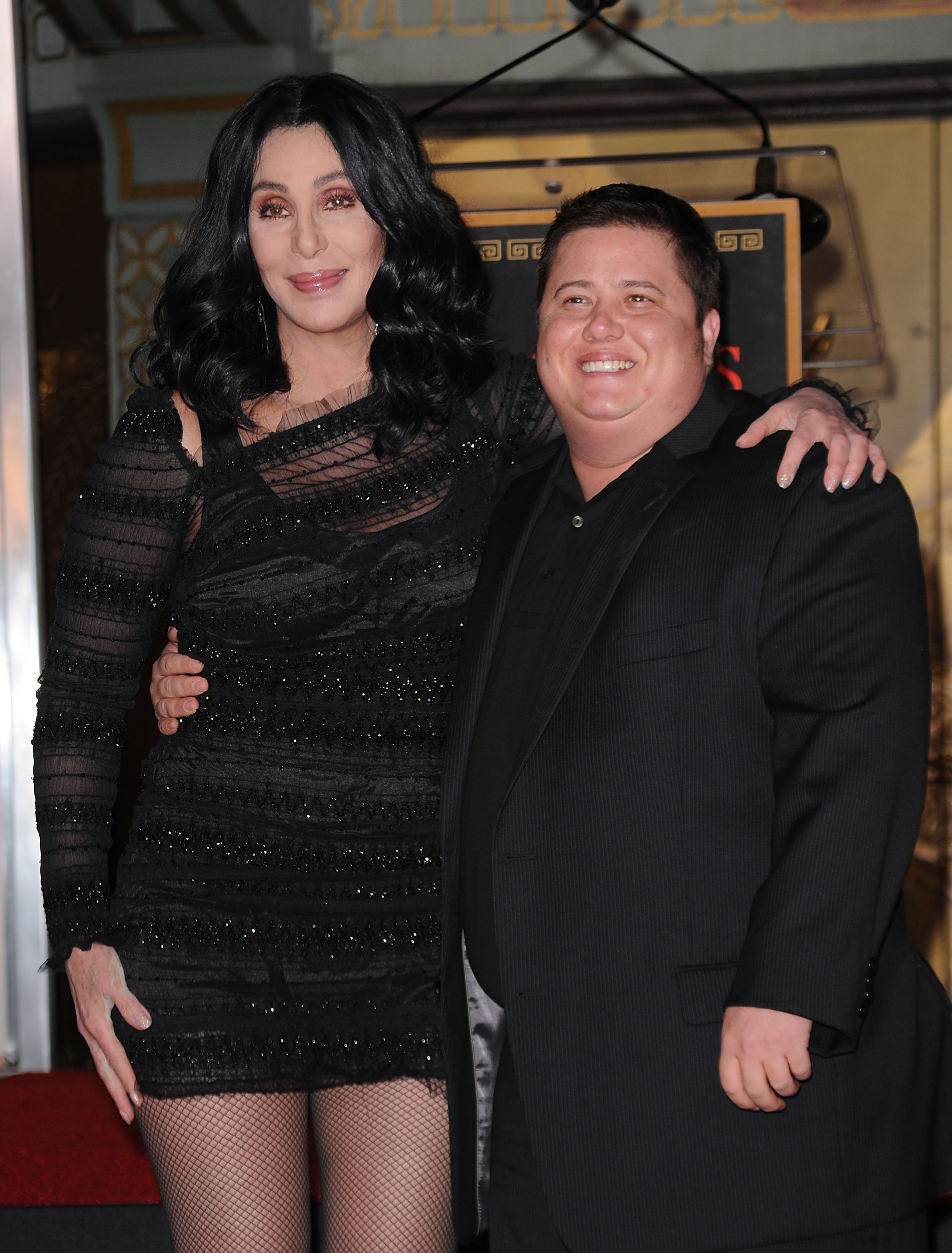 ---
WELCOME TO THE WORLD, CHAZ!
Cher and Chastity were side by side during this tough change in their lives. Chastity had surgery that transformed him to man, both in and out. Cher was there for her first child when "he" legally changed his name from Chastity to Chaz. It was then revealed that he struggled with the changes in his voice.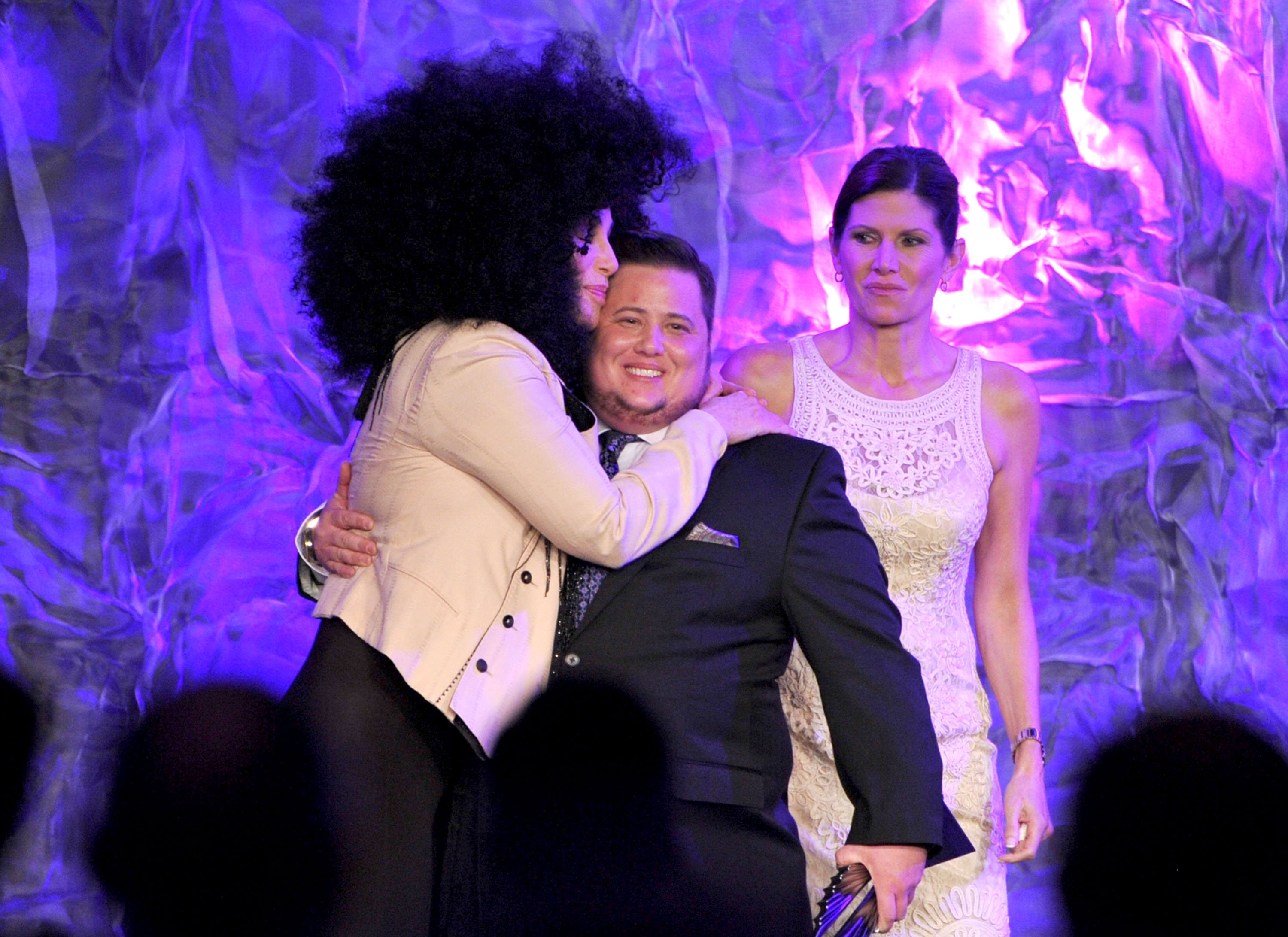 ---
GRANDMA-READY!
She knows the struggle of having a broken family so Cher was determined to take care of her future grandchildren only if she had one. She is still keeping her hopes up with her second son, Elijah. But then, how could Elijah give her a grandchild when she wasn't even there during his son's wedding?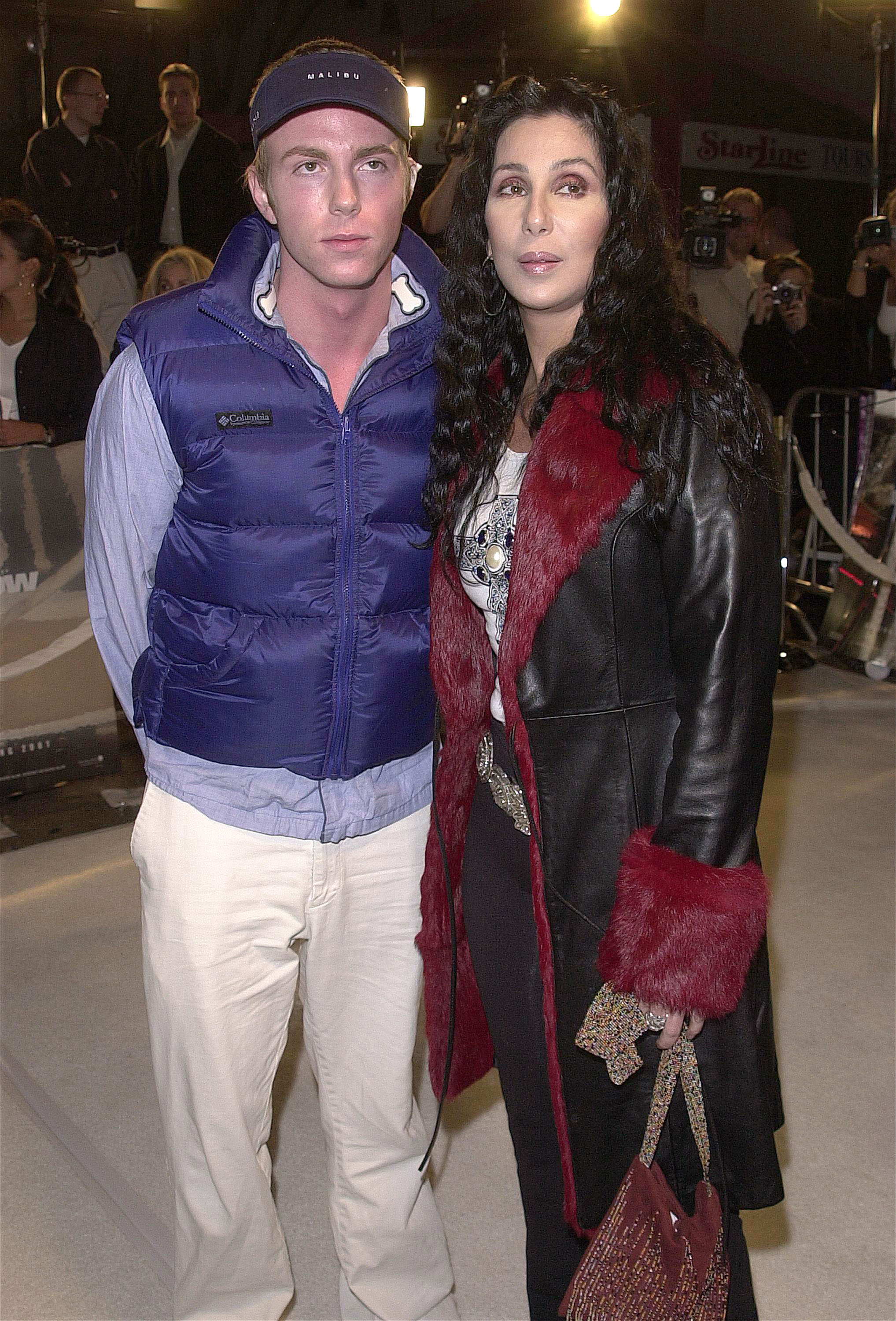 ---
CHER AND ELIJAH'S ISSUE
Being busy with her own career, Cher wasn't informed that his second son was going to tie the knot! Elijah purposely had a simple wedding with his then-girlfriend Marieangela. The two got married in front of a fireplace, in their new home. Elijah said that he wasn't going to wait for anyone's approval before he got married.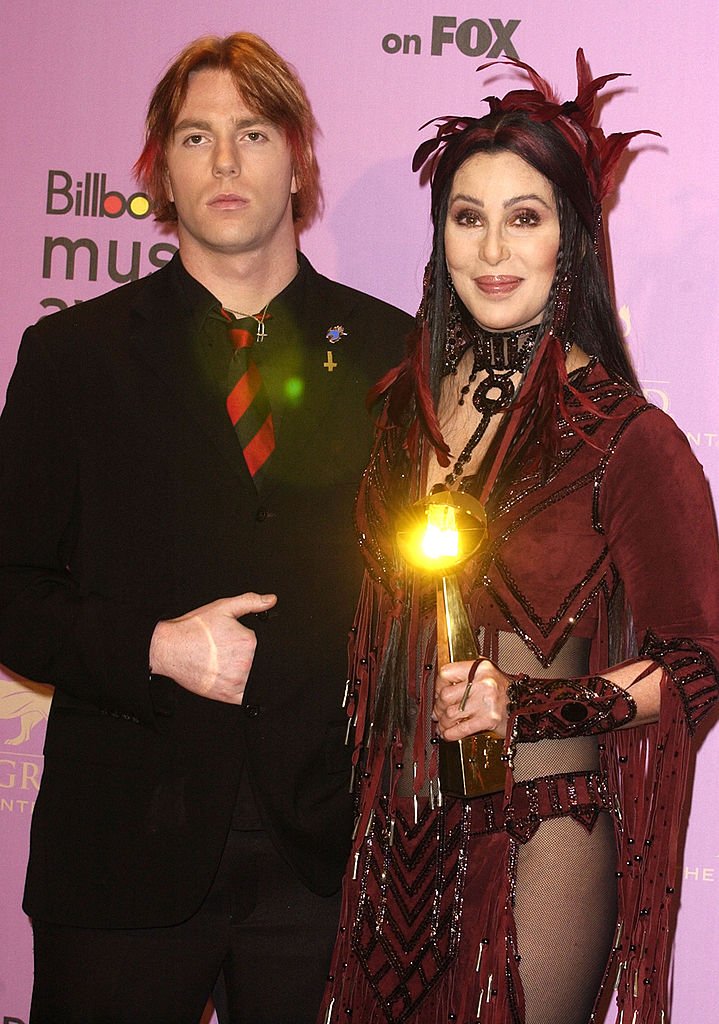 ---
IT'S A TIE, SON!
It was December 1, 2013, when Elijah and Angie got married without the presence of Cher. The music goddess seemed to take it to heart. Cher celebrated a Christmas party that year with her family, except Elijah and Angie. The newlyweds felt sad when they saw the family pictures, without them.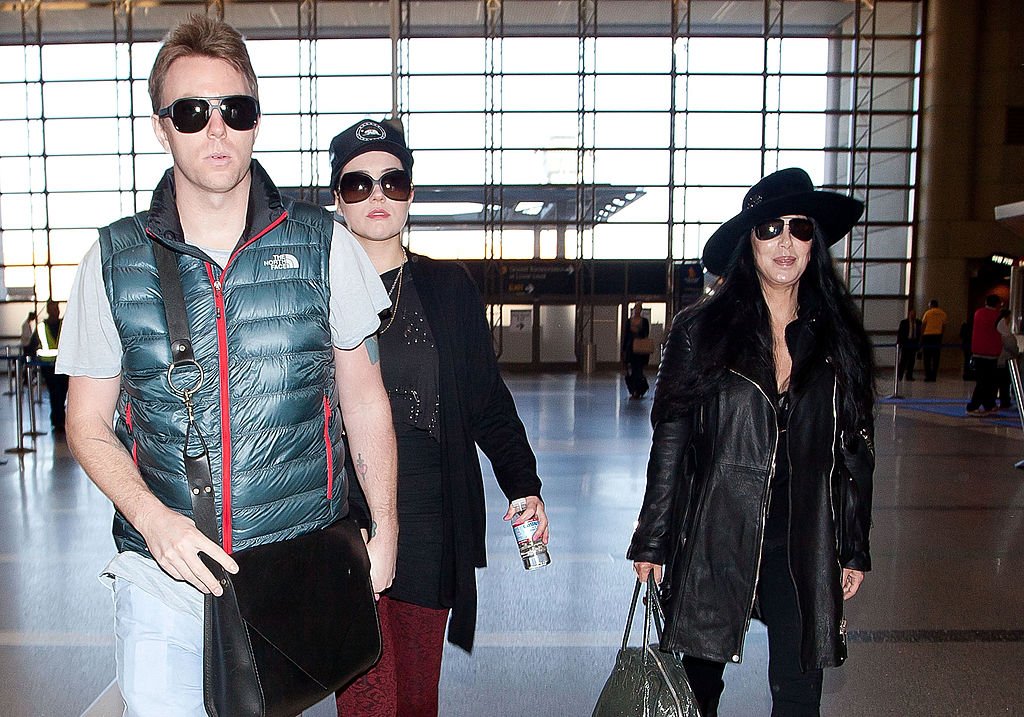 ---
THE KIDS GREW UP FAST
Chaz experienced struggles with his past romantic relationships. But now, he was happy with his girlfriend Shara. Chaz seemed to follow his parents' footsteps as he himself is both an actor and a singer. He starred in an HBO show Curb Your Enthusiasm making his name shinier!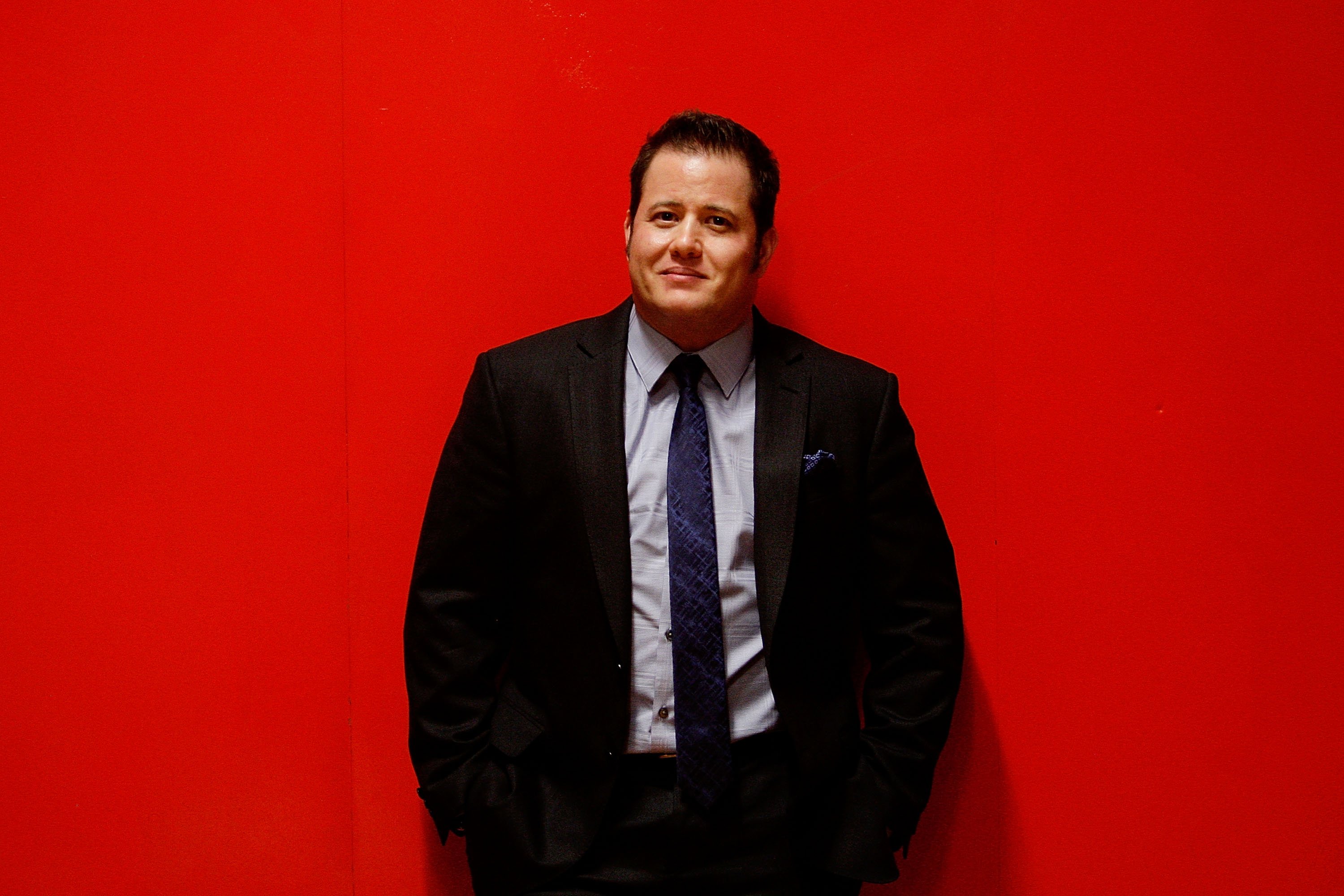 On the other hand, Elijah became really famous as a singer and guitarist with his band Deadsy, producing songs that gave him dollars. He also worked with the band 30 Seconds to Mars. After all the odds, music is the constant thing that connects the two.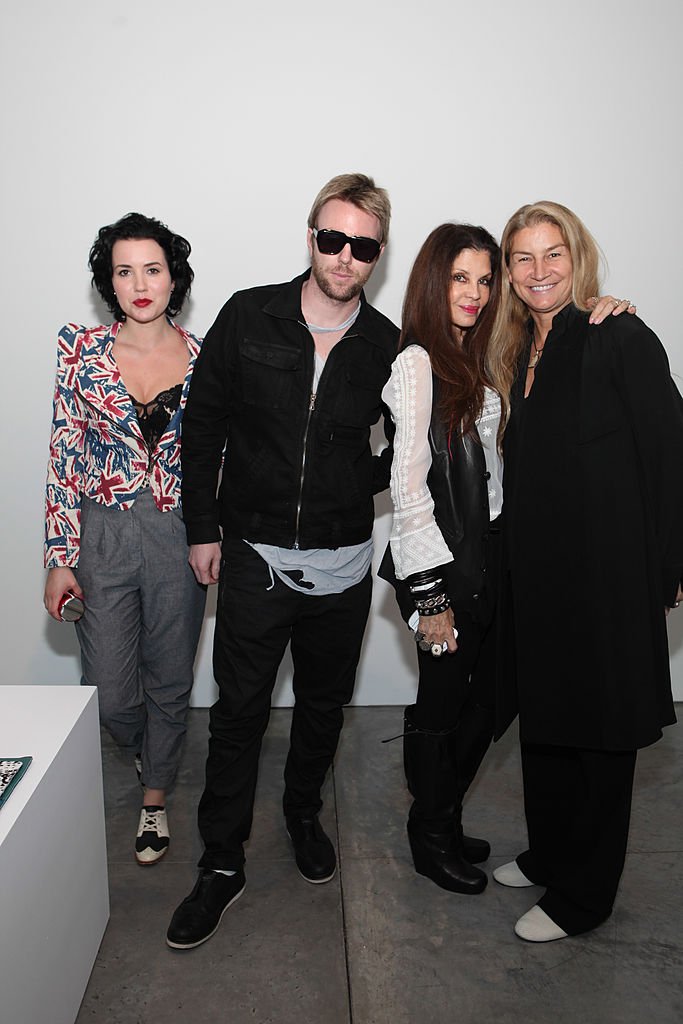 Healing really does takes time. Since she was a kid, Cher dealt with lots of heartaches-- from his father, really romance, academics up to her career and parenting. She went through hell and back, just like her sons. But now, all of them are in the process of healing and growing in their relationship as a family.
ⓘ ENG.AMOMAMA.COM does not support or promote any kind of violence, self-harm, or abusive behavior. We raise awareness about these issues to help potential victims seek professional counseling and prevent anyone from getting hurt. ENG.AMOMAMA.COM speaks out against the above mentioned and advocates for a healthy discussion about the instances of violence, abuse, sexual misconduct, animal cruelty, abuse etc. that benefits the victims. We also encourage everyone to report any crime incident they witness as soon as possible.