Celebrity Weddings: 13 Stars Who Have Made It Official
While 2020 has brought us plenty of surprises, it's also brought joy to many lives including these celebrities who recently tied the knot. Let's take a look at the famous people who walked down the aisle and said 'I do' to their soulmates this year.
---
1. SEAN PENN AND LEILA GEORGE
Sean and his wife Leila decided to forgo their traditional wedding by opting for a Zoom wedding. The actor shared the news in early August stating: "we were at the house [with] my two children and her brother, and we did it that way." He added that the low-key wedding was so easy to get through, they avoided the stress that comes with a big wedding. 
---
2. FRANKIE MUNIZ AND PAIGE PRICE
The Malcolm in Middle actor is all grown up now and he is a husband! Muniz got hitched to his girlfriend Paige Price. The couple chose to celebrate their nuptials on the 4th anniversary of their first meeting. In an interview with People, the star shared his emotions about the ceremony: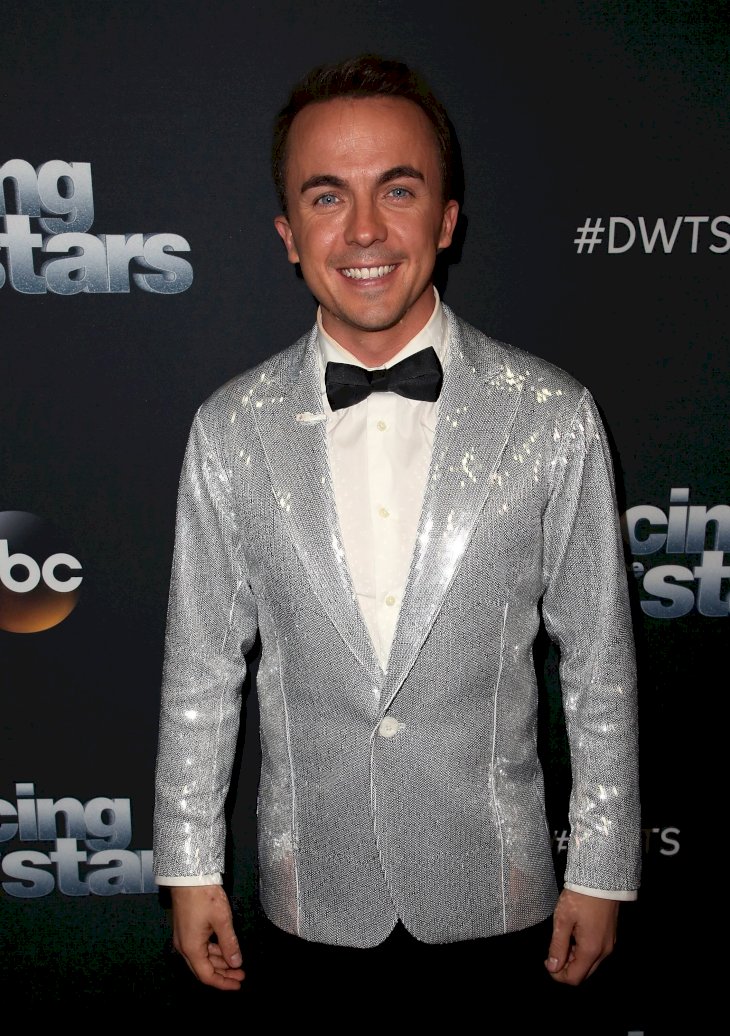 ---

"Every single moment of February 21 was perfect. From the moment of waking up together ...all the way to walking down the aisle with my best friend hand in hand with our closest friends and family in attendance."
---
Frankie made his proposal to Paige in November 2018 at a lantern festival in Arizona. Price shared the special moment in an Instagram post and penned a romantic message to her husband-to-be at the time. She said:
"Francisco Muniz IV, you're more than a dream to me. You teach me every day, you compliment me when I'm at my worst, and you push me past the edge but you're there to pick me up when I start showing signs of falling."
---
3. DENNIS QUAID AND LAURA SAVOIE
Dennis has taken his fourth trip down the aisle with his new wife Laura Savoie. The couple exchanged their vows in a secret wedding in Santa Barbara on June 6. In an interview with Extra, the actor confirmed the news stating: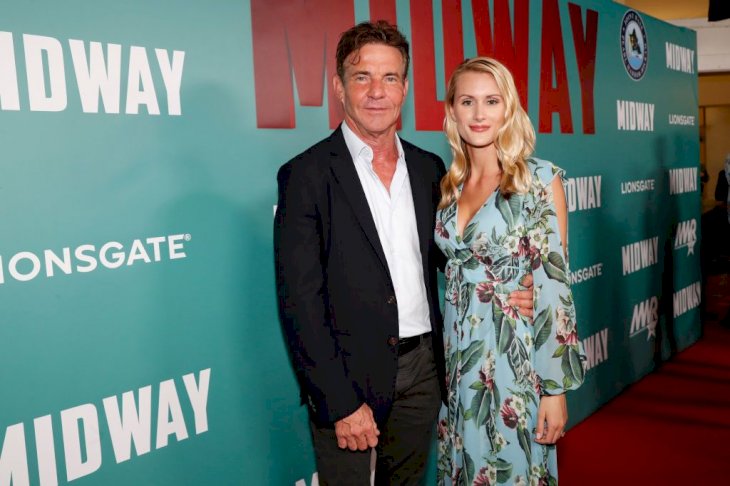 ---

"Yes, we went up to Santa Barbara and we went up there without a license because the riots were that weekend and Monday was when we were supposed to get our license… It was another week and a half, on the 18th, when we did our Zoom civil ceremony."
---
The couple had initially planned to tie the knot in April; they were going to wed in an intimate ceremony in Kauai however, they decided to postpone due to the coronavirus pandemic. Quaid told Extra that hearing about the dire situation in Italy convinced them to put their plans on hold.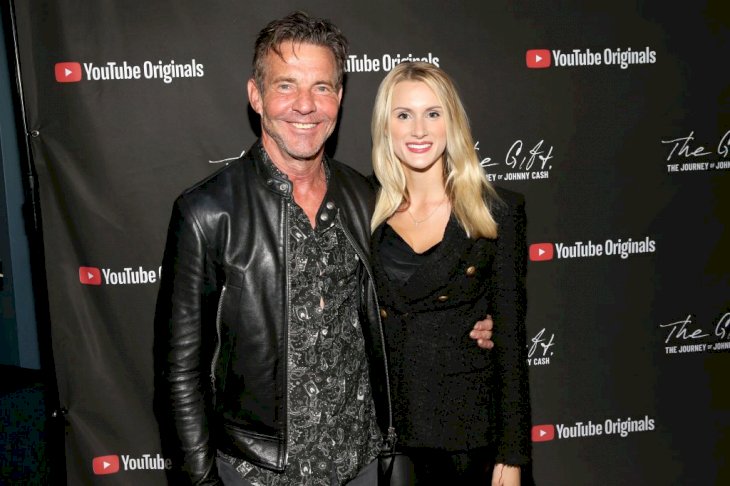 ---

"We have a few members of the family and friends who have low immune systems due to medical treatment, medical issues going on. We decided, 'Let's just postpone."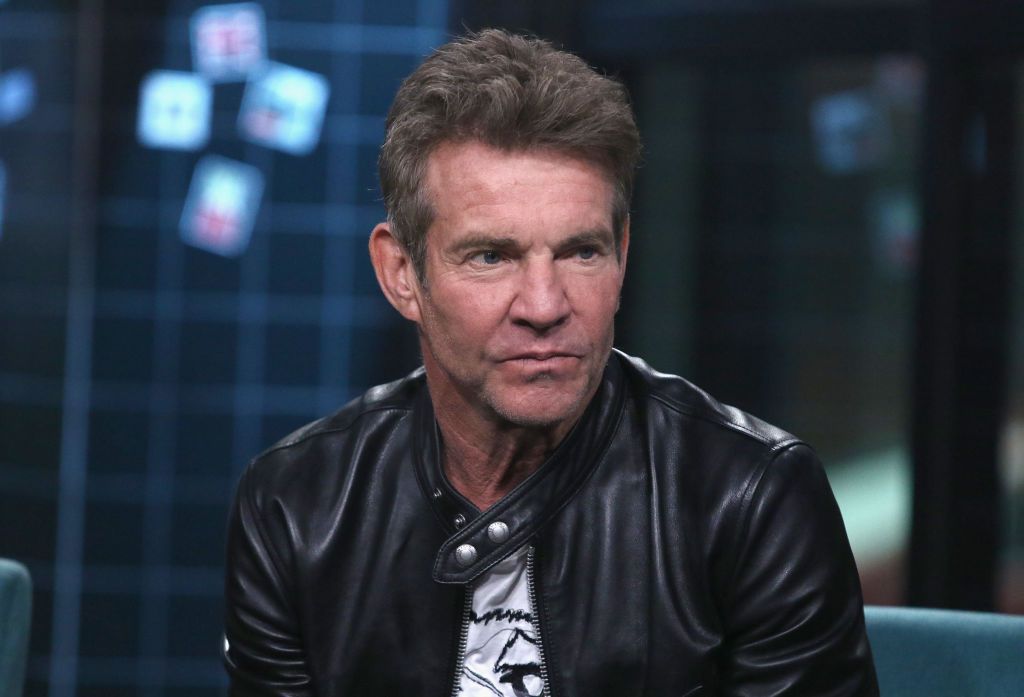 ---
4. BRITTANY SNOW AND TYLER STANALAND
Brittany is officially a wifey! The Pitch Perfect star recently tied the knot with her realtor beau Tyler Stanaland. According to People, the couple enjoyed their intimate nuptials in Malibu in March. Their wedding was an outdoor event and the couple decided to keep it "low-key and not stuffy."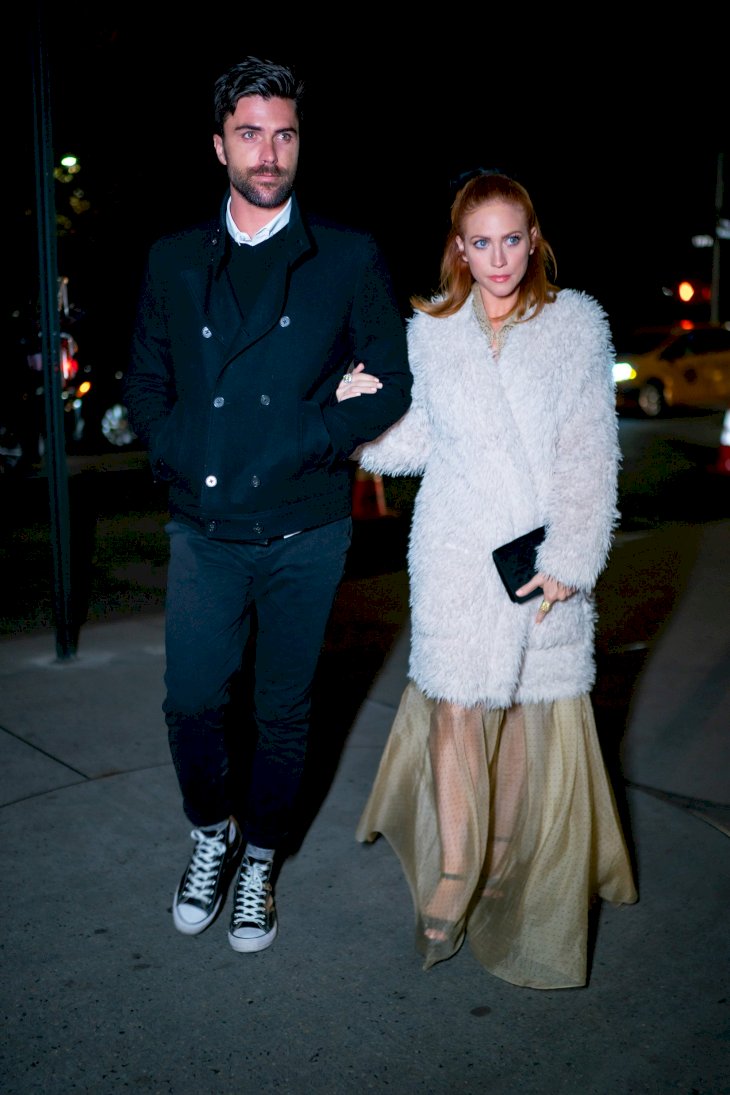 ---
Snow and Stanaland got engaged back in February 2019. The actress announced the wonderful news on Instagram; she posted a cute picture of the two entangled in a sweet kiss and captioned it:
"A couple weeks ago, I said "YES" about a million times to the man of my wildest and most beautiful dreams."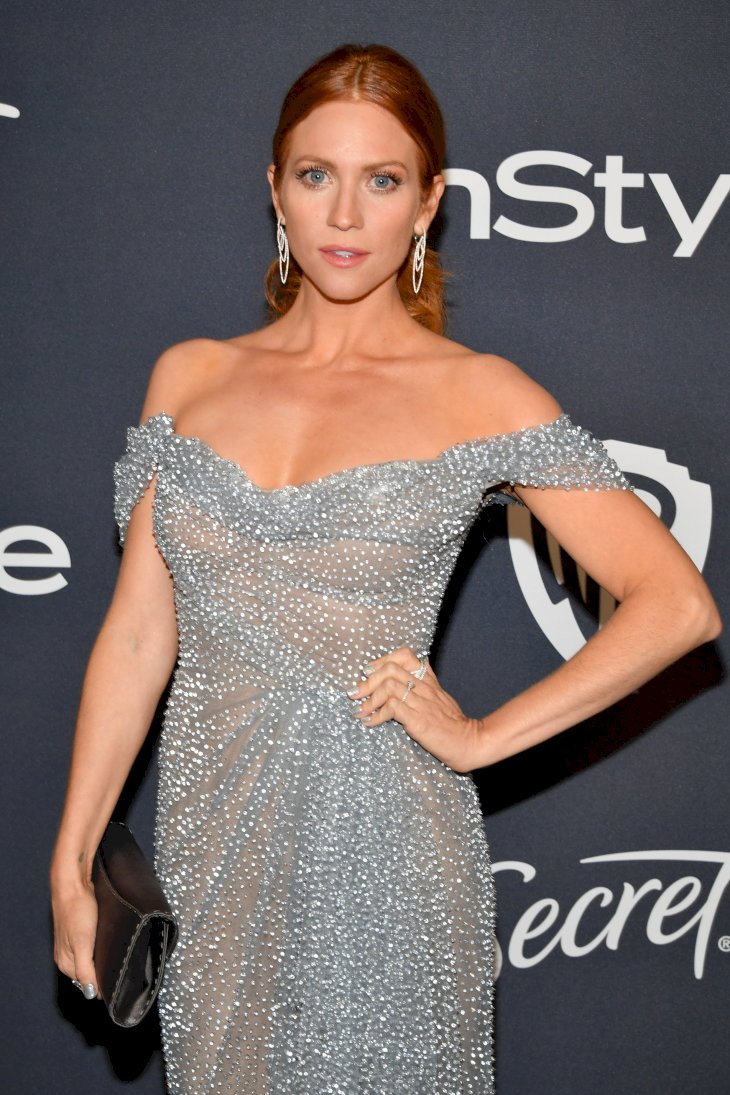 ---
The couple had been looking forward to their beautiful wedding day, however, they encountered a few hiccups. According to a source who attended the wedding, it was raining and cold but everything turned out to be perfect.
---

"The ceremony was scheduled to be on the lawn, but it had to be moved because of the rain," the eyewitness said. "Instead, they said their vows on a terrace that had been covered."
---
The couple held hands as they exchanged their vows and looked to be in very good spirits. The wedding took place just as the coronavirus pandemic began to pick up but the atmosphere of the wedding party was very positive and uplifting.
---
5. THOMAS KAIL AND MICHELLE WILLIAMS
The Dawson's Creek actress and actor Thomas Kail are starting off 2020 with a huge bang. The couple has just gotten married in a secret ceremony and they are expecting their first child together. The two sparked rumors of their marriage when they were spotted wearing rings on their left hands.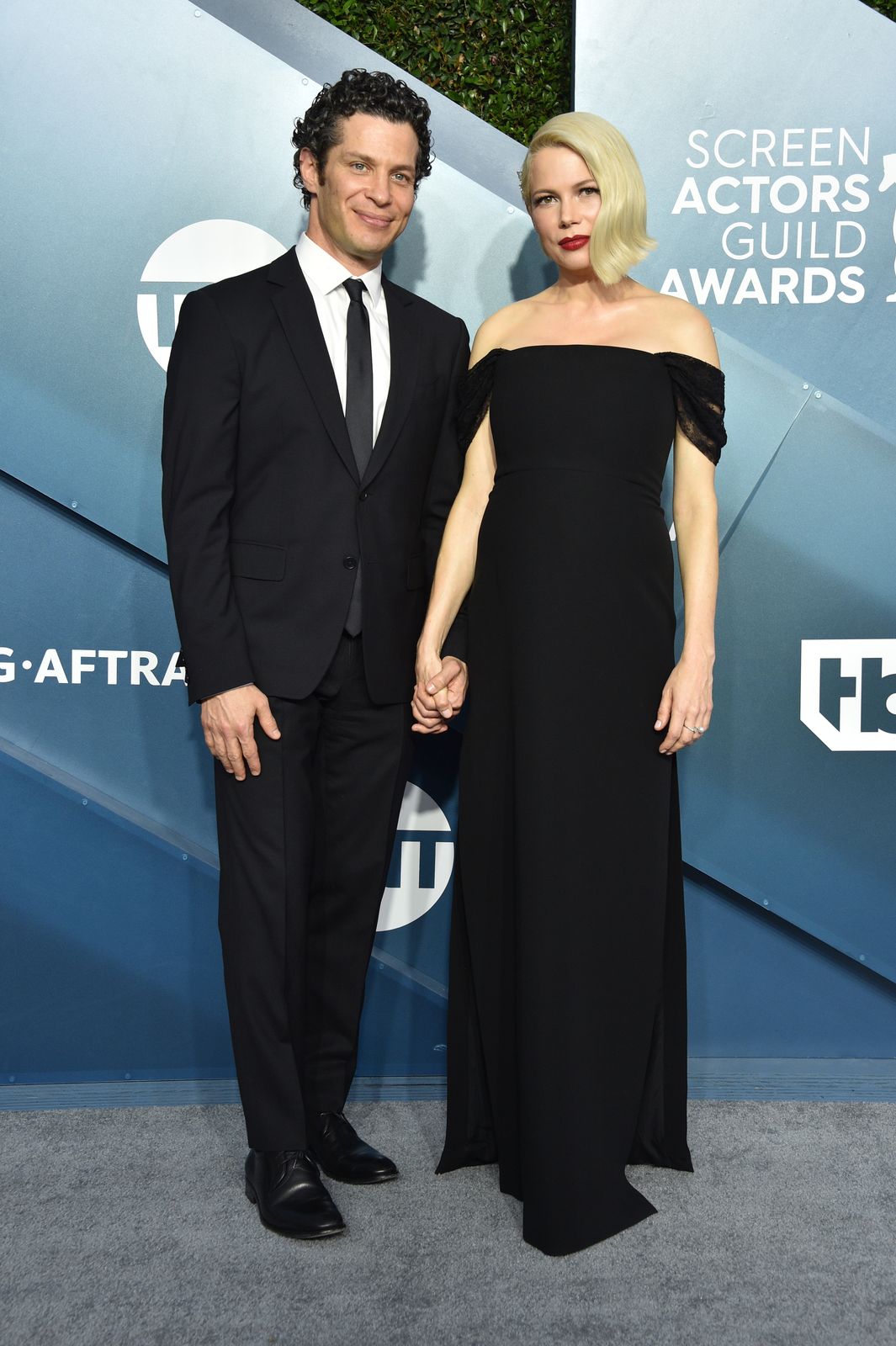 ---
This will be the actress's second child as she also shares a 14-year-old daughter Matilda with the late Heath Ledger. Kail is set to be a first-time dad. Michelle and Thomas are said to have fallen in love immediately and are very happy.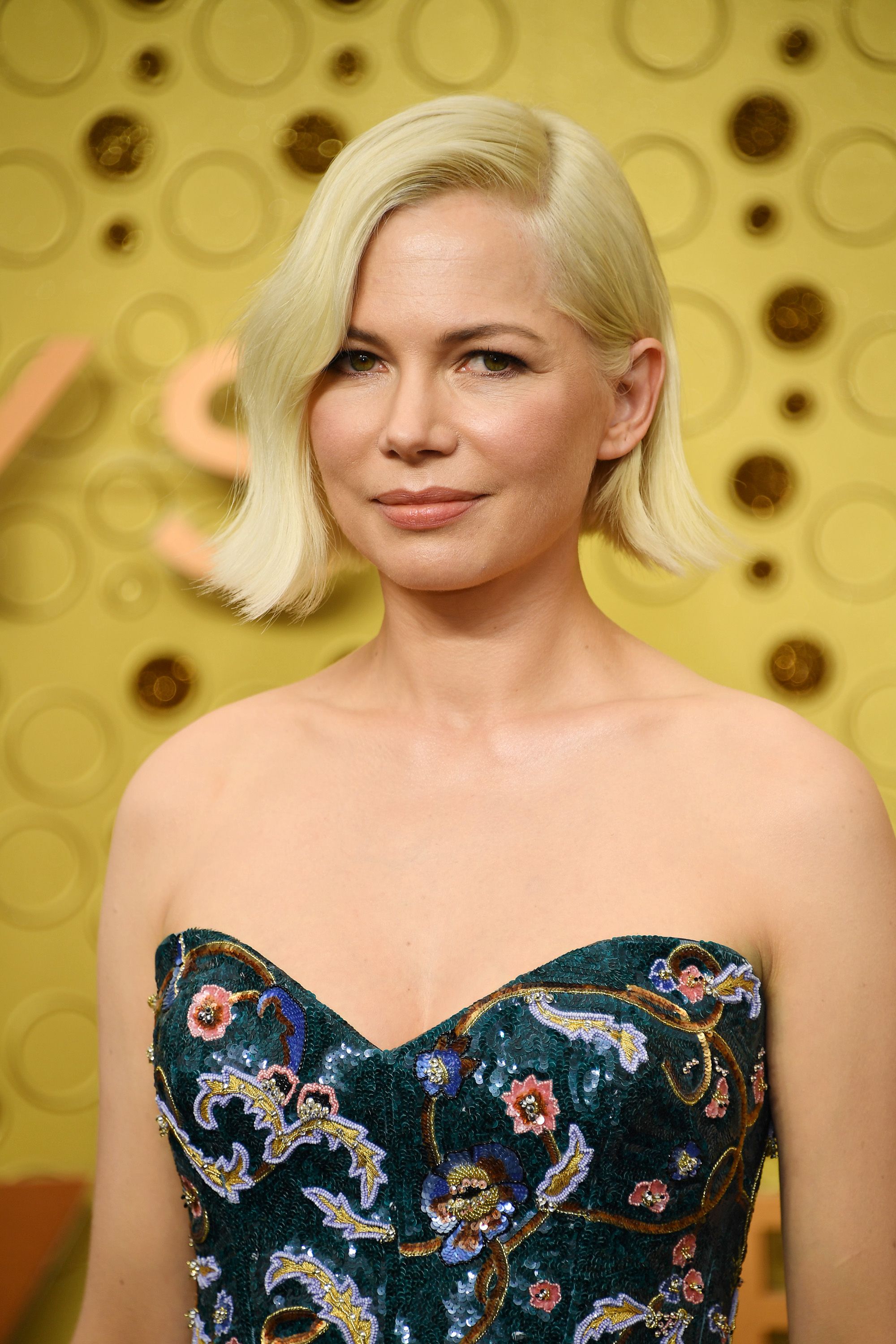 ---
6. DANIEL LISSING 
Sorry ladies, Daniel is officially off the market. The When Calls the Heart actor confirmed the news in an interview with Entertainment Weekly; he and fiancee Nadia have started their journey as husband and wife. The pair have kept their official marriage a private matter but the actor did reveal that they have postponed their ceremony due to the pandemic. 
---

"It was a pretty fast and easy decision to make. When you've met your 'one,' you just want to start your married life together as soon as possible."
---
Lissing shared that the couple enjoyed an intimate service and two of their close friends accompanied them as witnesses. Although the officialities were private, the pair plans to go big with a beautiful wedding ceremony including friends and family in 2021. 
---

"We're saving all our personal touches and extravagant decorations for our big family wedding next year. Wedding planner and all," before adding, "It'll be an awesome wedding, but very different to the first one just for us."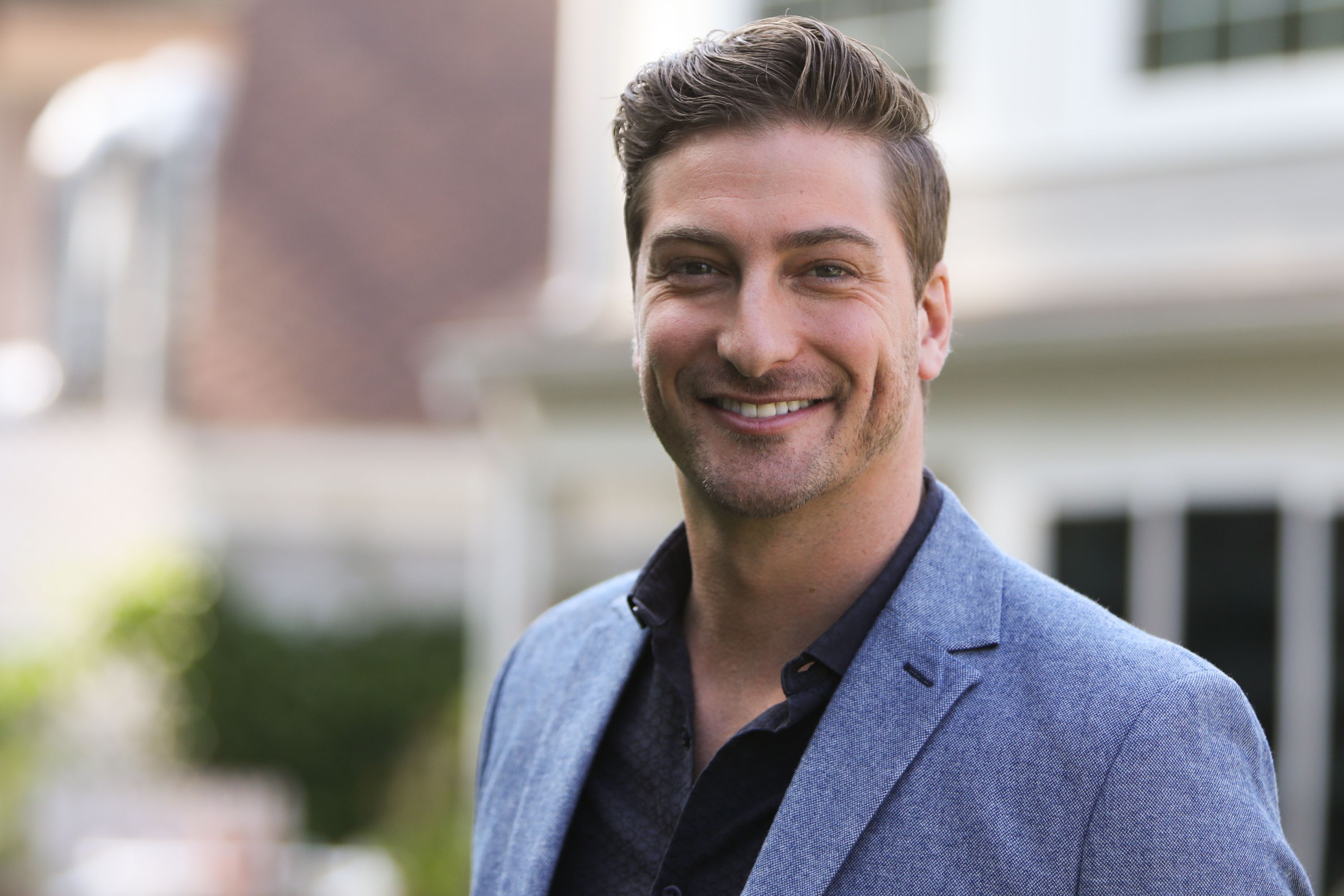 ---
7. LIZ GILLIES AND MICHAEL CORCORAN
Dynasty star Liz Gillies and her fiance composer Michael Corcoran planned to exchange their vows on April 25 but the universe had other plans. The couple postponed the wedding due to the lockdown but fast forwards to August, the couple went right ahead and got hitched!
---
The actress shared beautiful pictures from the garden nuptials on her Instagram. The wedding was put together in just a few weeks, Gillies' father served as the officiant while her dog Bubba acted as the ring bearer.
"Once we were exchanging vows, it hit me that my dad was marrying us and our loved ones were there, and I think I turned to Michael and mouthed, 'Oh, my God, we actually did it.' We were so happy," Liz shared.
---
8. PRINCESS BEATRICE AND EDOARDO MAPELLI MOZZI
The couples' nuptials were scheduled to take place in May but they decided to put them on hold. The British released guidelines that urged citizens to keep safe and follow social distancing regulations. A palace rep made an announcement on behalf of the couple stating:
---

"The couple will carefully consider government advice before deciding whether a private marriage might take place amongst a small group of family and friends." 
The couple ultimately opted for a private ceremony. The Princess and her fiance enjoyed a secret wedding celebration in July; they were joined by their close friends and family. The Queen and the Duke of Edinburgh were in attendance amongst 20 other guests. 
---
9. KATHY GRIFFIN AND RANDY BICK
The comedian is officially a wife to her long-time boyfriend and now-husband Randy Bick. Actress Lily Tomlin officiated the surprise wedding at midnight on New Years Day 2020. Kathy took to Twitter to announce the news and stated:
---

"The entire ceremony was just under 14 minutes but I have to give you guys the uncut first 75 seconds. LOVE IT!" she tweeted. "We promised you atypical. We are in love and we cannot stop laughing."
---
Griffin also thanked the Frankie and Grace star for being a part of their ceremony. This is the comedian's second shot at marriage as she was previously married to Matt Moline for 5 years. Kathy began dating Randy in 2011 after meeting him at a food and wine festival. They broke up shortly back in 2018 but their romance has survived.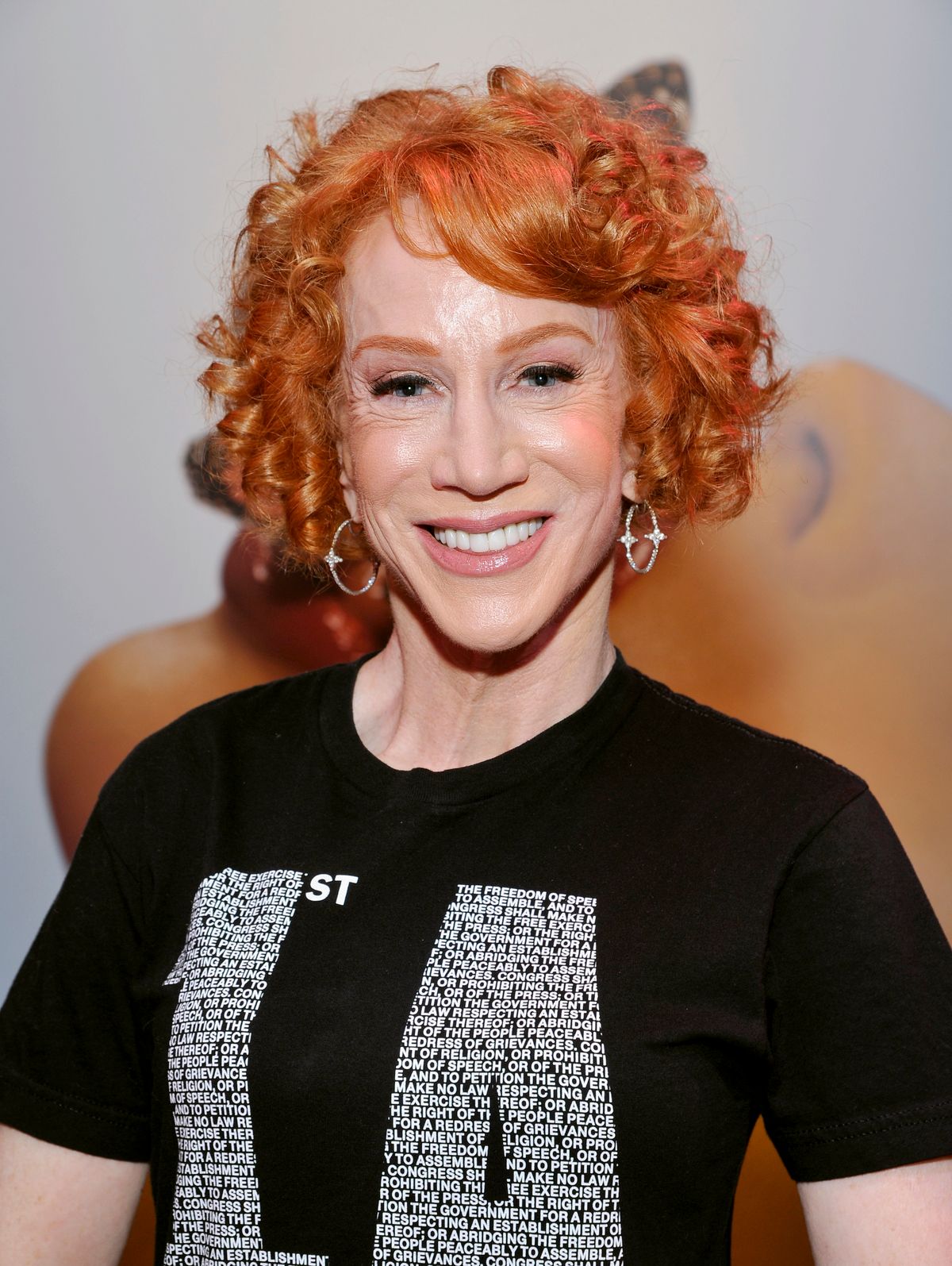 ---
10. BINDI IRWIN AND CHANDLER POWELL
Before Bindi and her longtime boyfriend tied the knot at the Australia Zoo, they postponed their initial wedding. However, you can't stop lovers from being madly in love so instead, they merely changed their wedding plans. The wedding consisted of 3 guests Irwin's mother, Terri; her younger brother, Robert; and her late father Steve Irwin's close friend, Wes Mannion.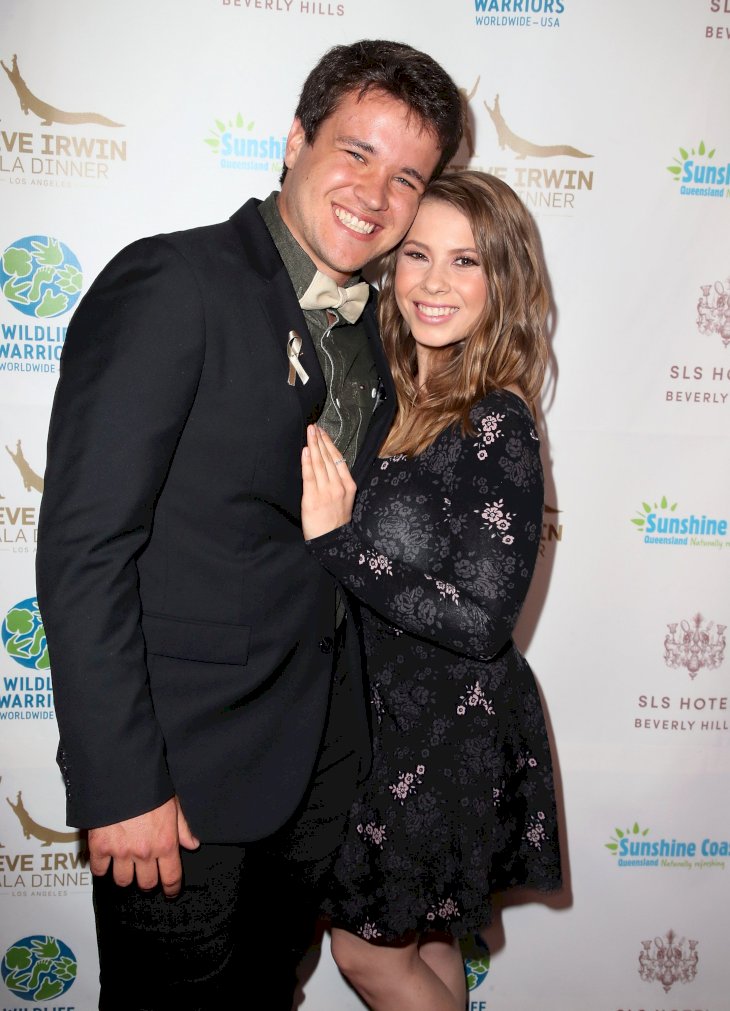 ---

"We've planned this beautiful day for nearly a year and had to change everything, as we didn't have guests at our wedding, this was a very difficult decision but important to keep everyone safe."
---
11. MEAGHAN RATH AND JACK CUTMORE-SCOTT
The Hawaii Five-0 star has made things official with her actor boyfriend and now-husband Jack Cutmore-Scott. Due to the pandemic, the couple had to be more creative than usual in how they would execute their wedding. This resulted in their guests attending the ceremony via Zoom.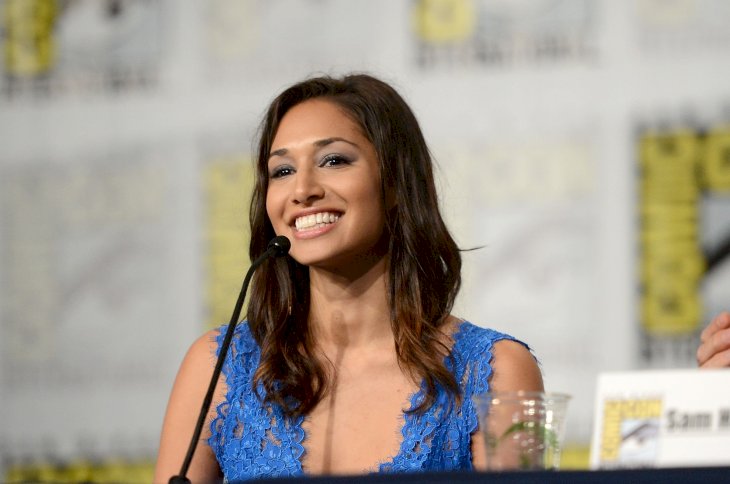 ---
The couple planned to get married back in May however, the coronavirus forced them to consider changing their plans. To our surprise, the pair decided to stick to their original date. Rath revealed that they eloped in their backyard right by the treehouse where had initially proposed: 
---

"It was my favorite day of all time," she wrote in an Instagram post, "Life is short, go be happy."
The couple met through work when they both starred in Cooper Barrett's Guide to Surviving Life and what's more exciting is that will be making another TV appearance very soon. Rath and Cutmore-Scott will be starring a new comedy show called Jury Duty.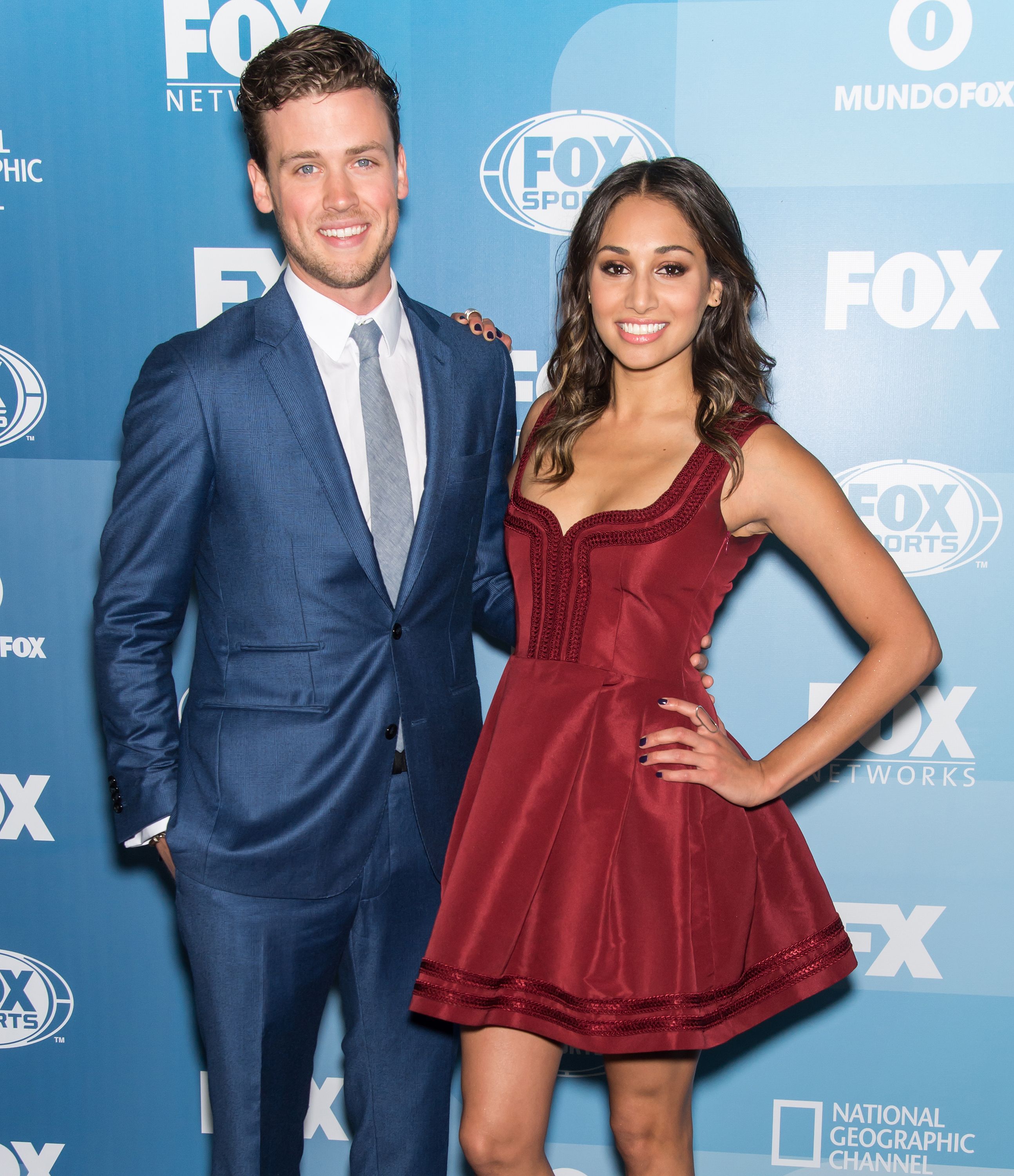 ---
12. PAMELA ANDERSON AND JON PETERS
Pamela started off the new decade with her fifth marriage to movie producer Jon Peters in January. The couple decided to get hitched almost 30 years after they initially dated for a couple of months. After the pair wed, Peters told The Hollywood Reporter: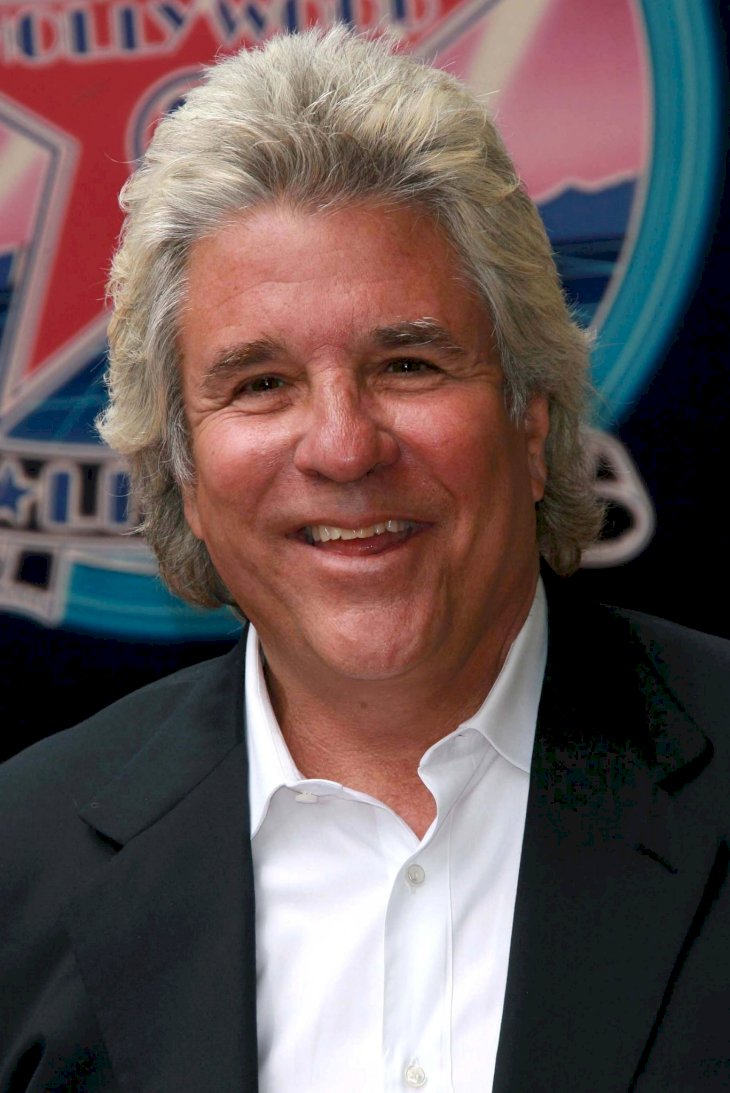 'There is much more to her than meets the eye, or I wouldn't love her so much," Peters said. "There are beautiful girls everywhere. I could have my pick, but — for 35 years — I've only wanted Pamela."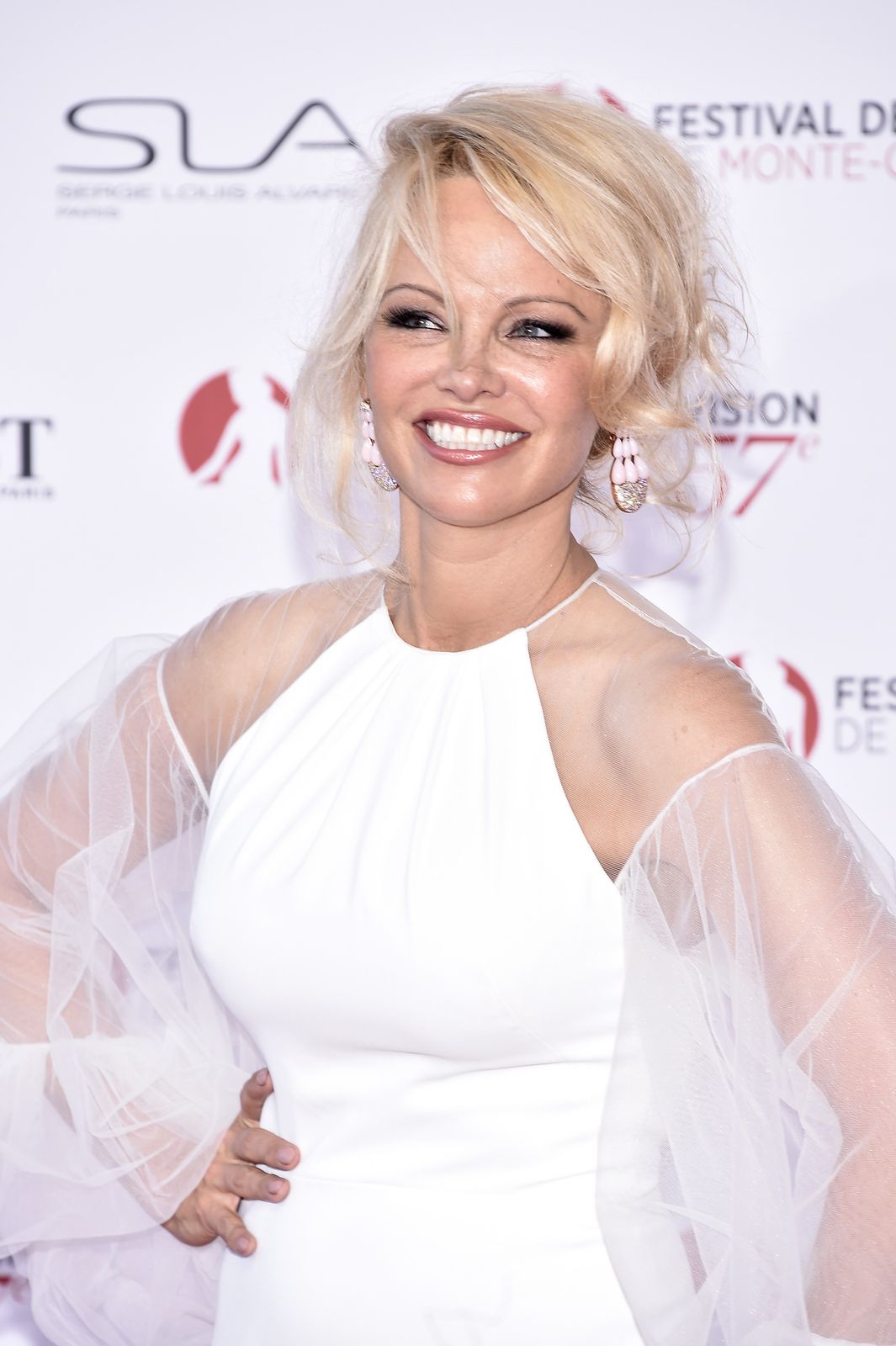 ---
Anderson also wrote a poem for Jon which she revealed to The Hollywood Reporter, the actress expresses her love for the film producer. She ended off the poem saying:  We understand and respect each other – "We love each other without conditions. – I'm a lucky woman. – Proof God has a plan"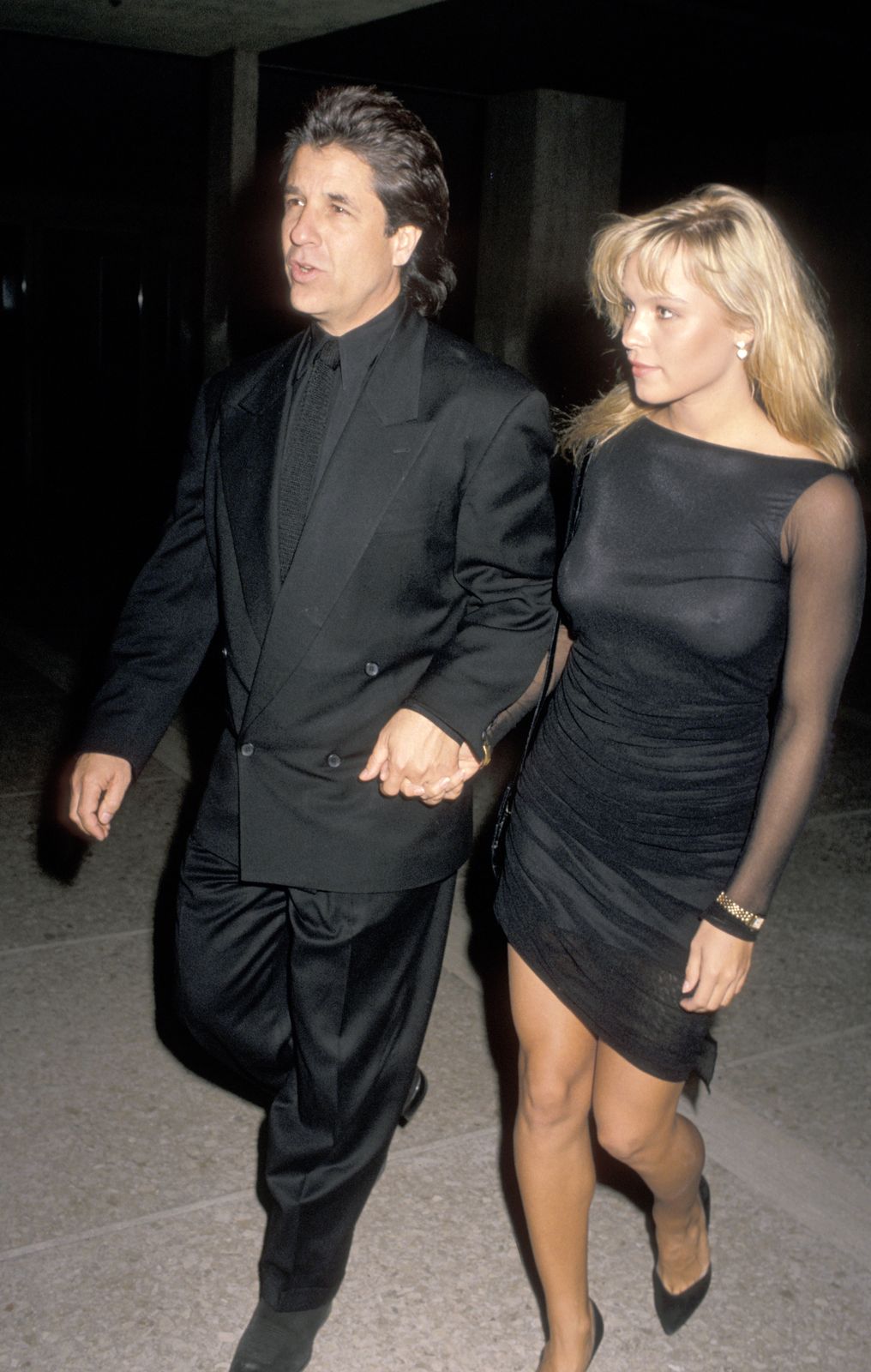 ---
However, just 15 days after their wedding ceremony, it was reported that the couple decided to separate. A source close to the couple shared with The Hollywood Reporter that they had not yet made their marriage official legally. The actress shared with THR:
---

"..we have mutually decided to put off the formalization of our marriage certificate and put our faith in the process. Thank you for respecting our privacy."
---
13. LILY ALLEN AND DAVID HARBOUR
Lily Allen and David Harbour took things a little further than just getting engaged, the couple got hitched in Las Vegas. According to reports, the couples' wedding took place one day after they got hold of a marriage license. The singer and Stranger Things star never announced that they were engaged but Allen was sporting an engagement ring in Instagram posts.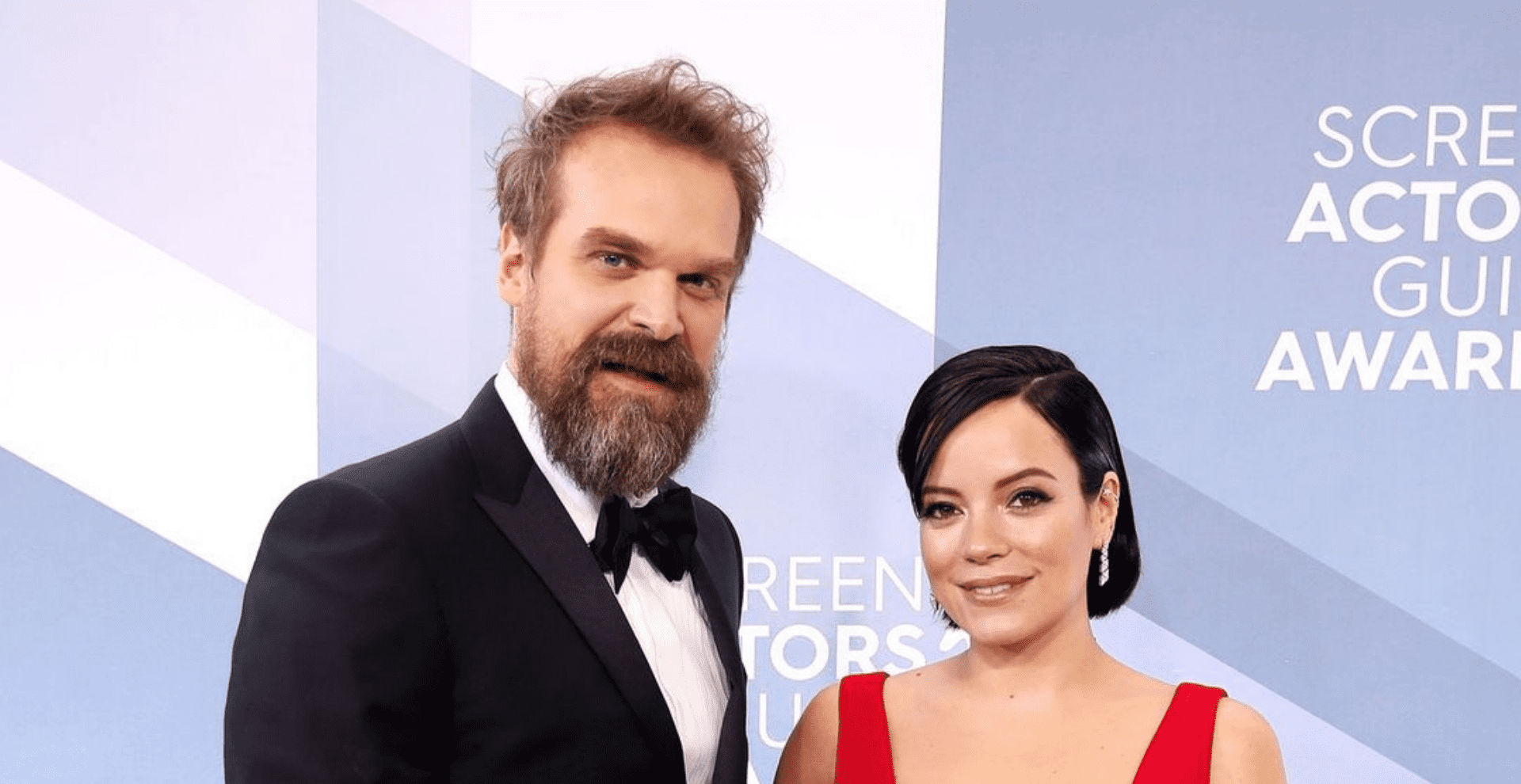 ---
The pair made their relationship public in January at the BAFTA tea party. Since then, they've been spotted various times in public and they happen to make a few features on each other's social media as well. This is Allen's second marriage as she was married to Sam Cooper and they share 2 daughters. 
---
14. VANESSA MORGAN AND MICHAEL KOPECH
The Riverdale star married her baseball pitcher boyfriend Michael Kopech in a gorgeous wedding ceremony surrounded by close friends and family. Some of Vanessa's Riverdale co-stars were in attendance namely Skeet Ulrich, Drew Tanner and Madelaine Petsch served as a bridesmaid. 
---
After a year of dating, the couple announced their engagement last year in July. Kopech proposed to Morgan beside a beautiful waterfall in Mooney Falls, Arizona. He shared a heartwarming video of the proposal on his Instagram page and captioned it:
"So I'll start with the obvious: I love you. I love you intensely, passionately, & also at times, recklessly. I make decisions on the spur of the moment (i mean look at how our relationship has gone up to this point.)" 
---
The baseball star went on to gush about the love that they share and praised Vanessa for sticking by his side during difficult moments, he also applauded her for loving him even when he felt he was undeserving. The couple seemed to be happy and very much in love.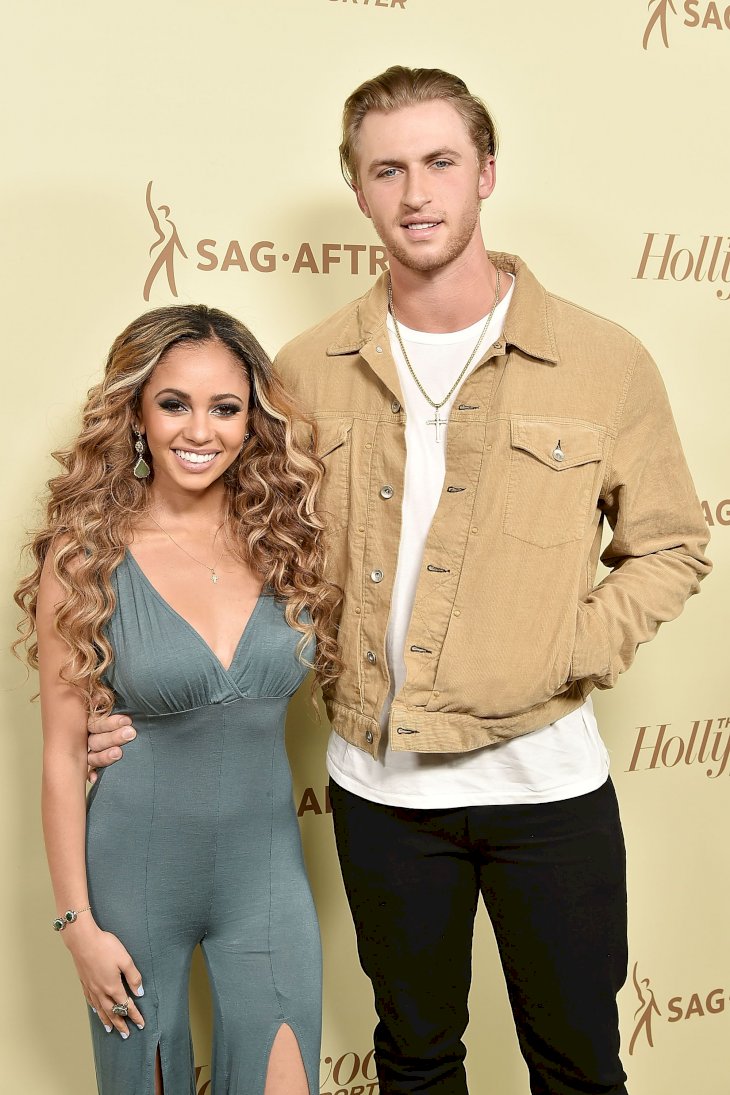 ---
Unfortunately, their future together is not promised. Kopech filed for divorce from the Riverdale actress who happens to be carrying their first child. The Chicago White Sox pitcher reportedly filed on June 19 and news broke shortly after the starlet shared her pregnancy on social media.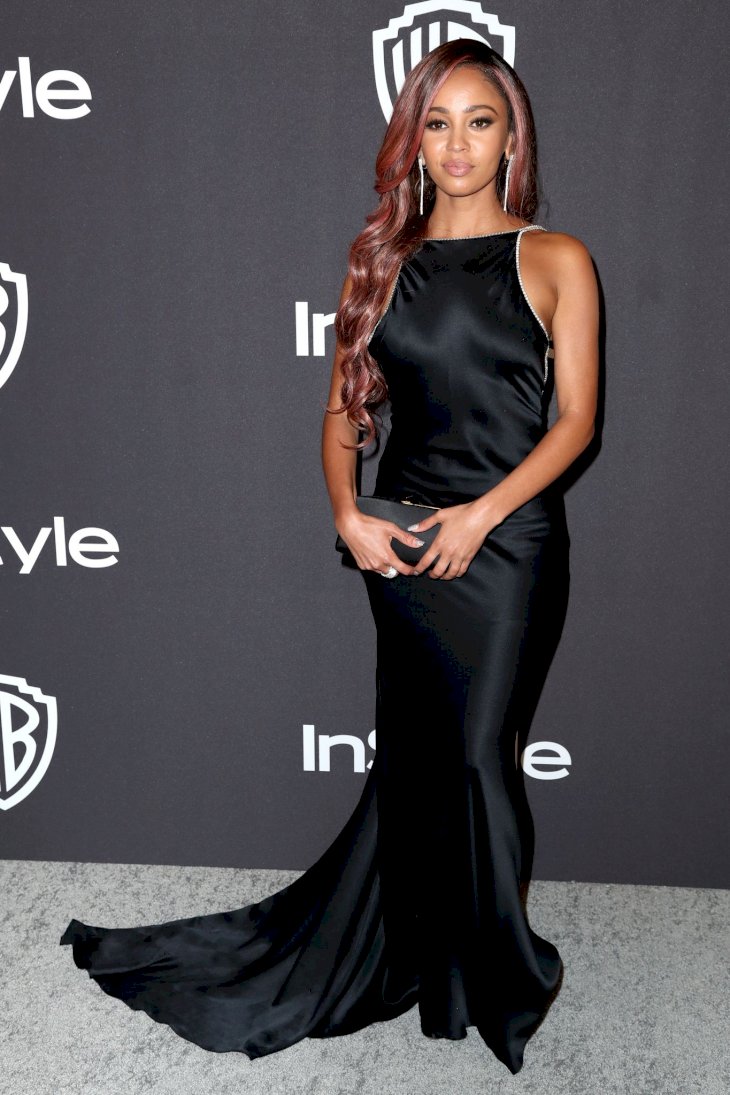 ---
The reason for the divorce is still unclear however, Morgan's reps confirmed that she is pregnant with Kopech's child but did not divulge information about the divorce. The pair have only been married for 6 months and it's sad to see the beautiful couple separate especially during a time when they are welcoming a newborn into the world soon.
---
And while some celebs have already tied the knot, some of them are just preparing for a new chapter in their lives. Pretty soon famous actors below will be walking down the aisle! But while we wait for them to make things official, let's take a look at the 9 famous couples who are engaged this year. 
---
1. JENNA DEWAN AND STEVE KAZEE
The actors got engaged at the beginning of the year. Jenna shared the wonderful news on her Instagram with a picture, captioning it, "A lifetime to love and grow with you…you have my heart." The photo gives fans a view of her stunning engagement ring.
---
News of their engagement came 5 months after they had announced they were expecting a baby. Jenna has since given birth to a baby boy named Callum Michael Rebel Kazee. Callum is Steve's first child but Jenna is now a mother of two as she has a 6-year-old daughter Everly with her ex Channing Tatum.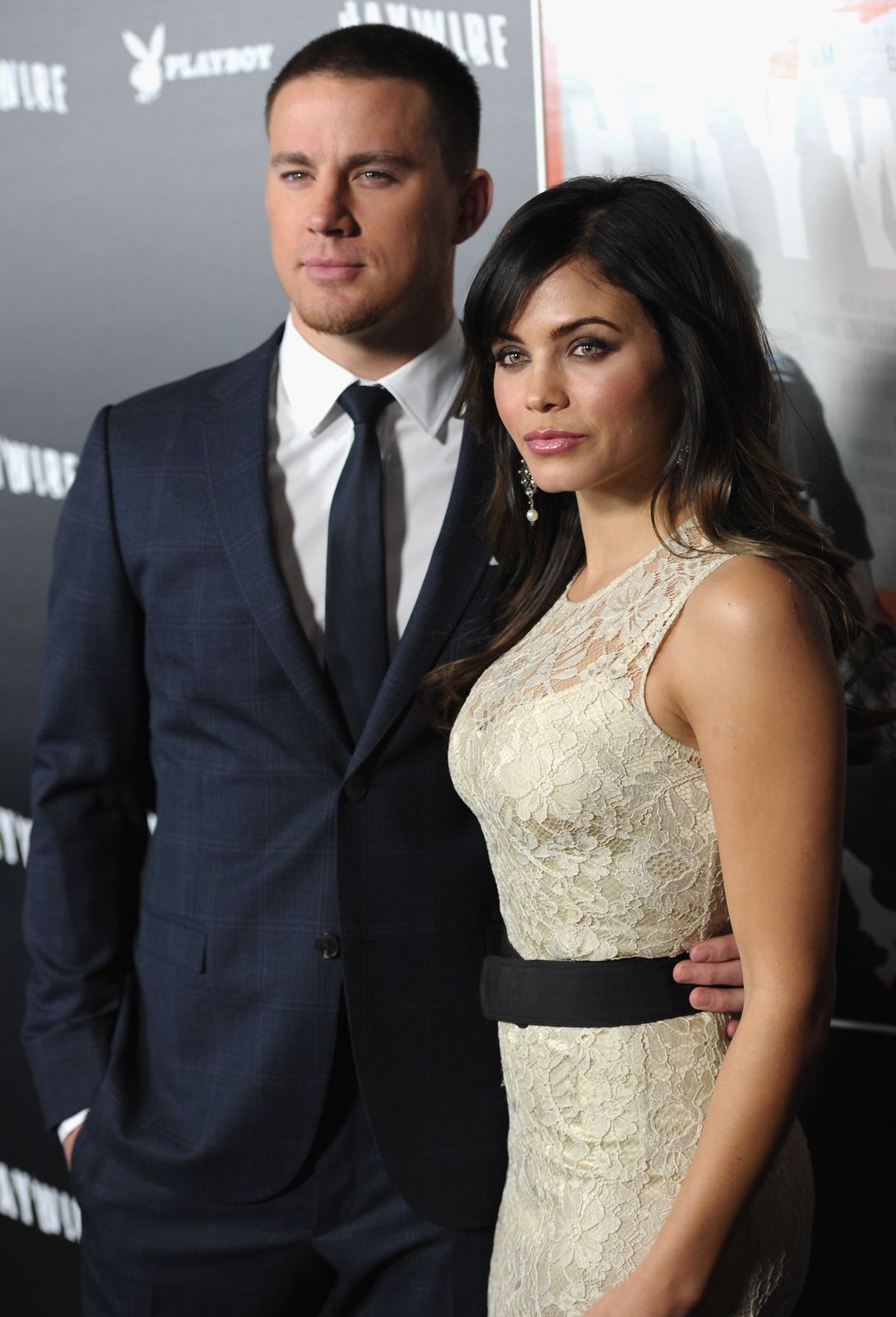 ---
Dewan and Kazee started dating after the actress separated from her ex in 2018. The relationship has blossomed since then and Kazee is said to be committed to building a blended family with Dewan.
"Steve is very supportive of her as a mom," an insider told People. "He is amazing with Everly. Jenna loves having Steve around."
---
2. WILMER VALDERRAMA 
Wilmer started off his 2020 with a bang, the NCIS actor proposed to his girlfriend Amanda Pacheco. Valderrama took to Instagram to officially introduce his new fiance to the world. He shared a heartwarming picture of him down on one knee. The star captioned the romantic snap: "It's just us now."  
---
The pair met back in April 2019 while they were out shopping in Los Angeles. In June 2019, the pair was spotted together attending Joe Jonas and Sophie Turner's wedding festivities in romantic France. Valderrama has had a few high profile relationships in the past. The most significant one being with singer Demi Lovato.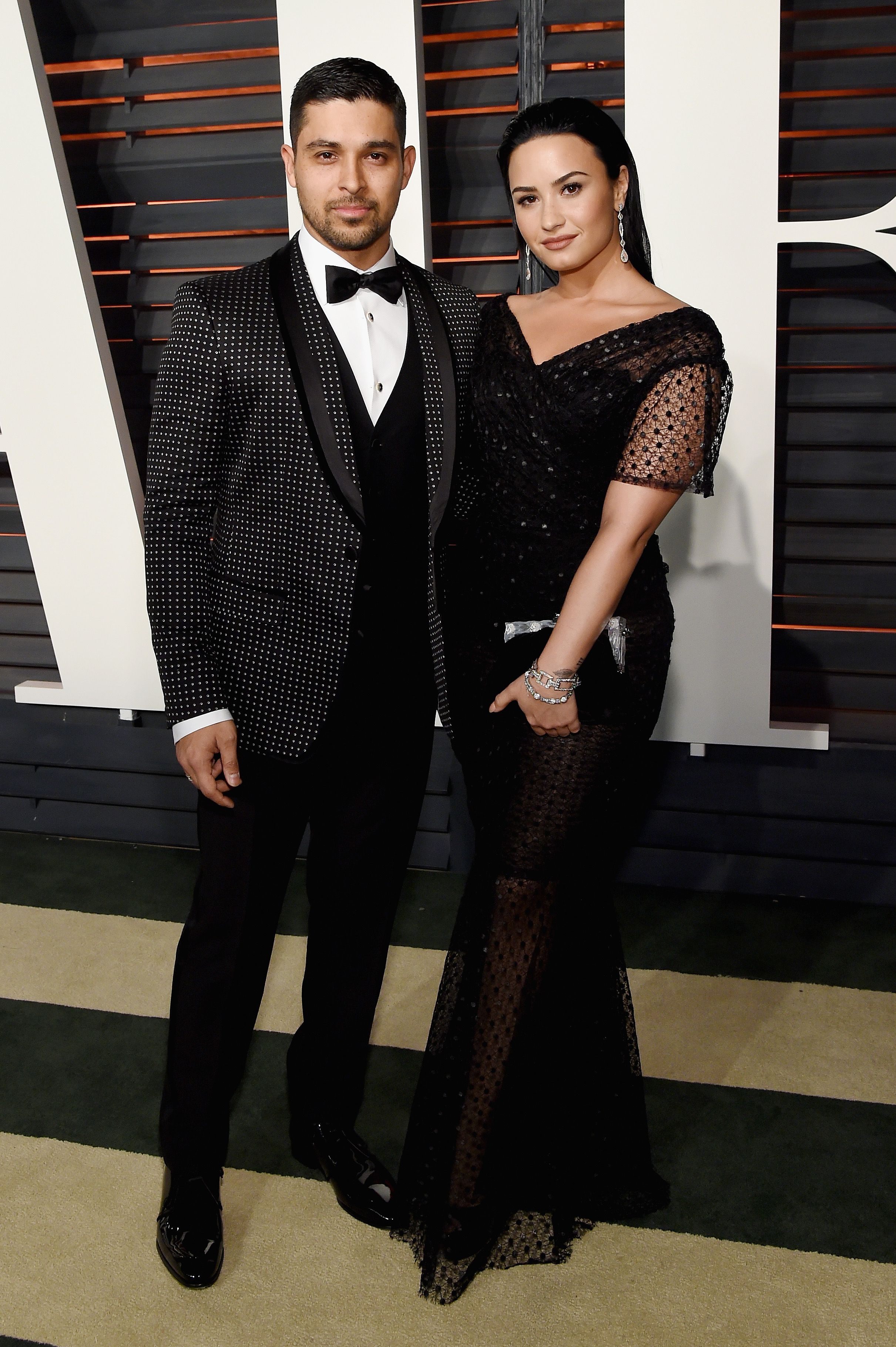 ---
The ex-couple called it quits after a 6-year relationship. When they announced their breakup, a joint statement was released where they assured fans that they would remain friends and continue to support one another. After news broke of Wilmer and Amanda's engagement, Lovato
offered
them her best wishes.