Schitt's Creek: Casting and Backstage Facts
Schitt's Creek is such an amazing show that simply watching it wasn't enough, so we've collected its most titillating behind the scenes secrets including backstage information about Schitt's Creek Casting! Who inspired Moira's iconic pronunciation of baby? And what's the hilarious story behind Alexis's iconic hand gestures and "Ew, Day-vid?" Find out!
---
WHEN IT RUNS IN THE FAMILY 
Right, first off, can we just gush over how adorable it is that this show is a bit of a family affair in real life, too?! We're simply obsessed with the dynamic between the father-son duo, Eugene and Dan Levy! And don't forget that Twyla is played by Dan's sister, Sarah Levy! There are many references that show how close this family is!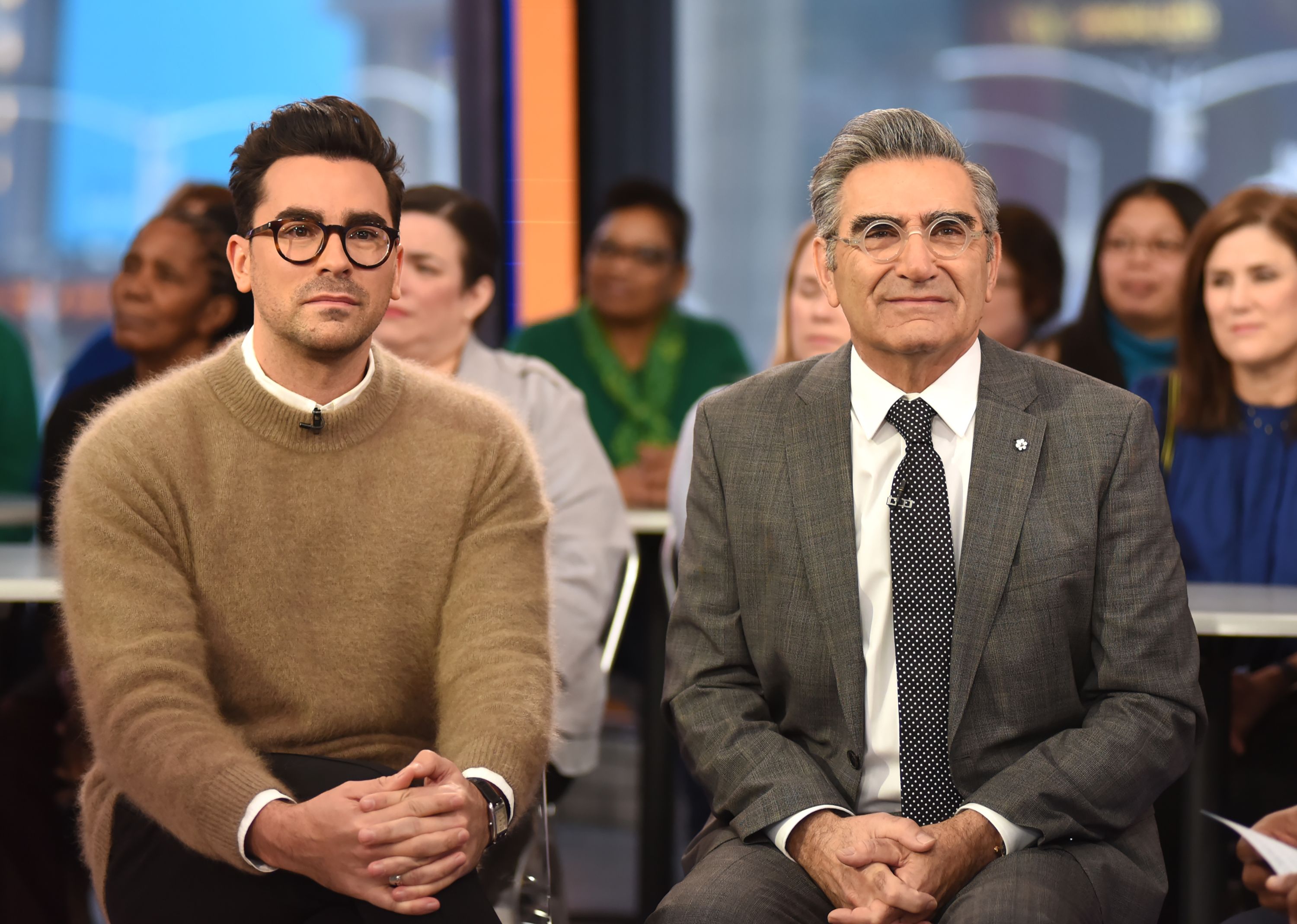 ---
For one, the show's writer-producer-actor, Dan Levy, has often joked about what a terrible gift-giver his Dad Eugene is in real life - so much so that Dan decided to write it into the show! There is NO shortage of examples, but do you remember when Johnny wondered what a 13-year old would like - oh, a basketball court! - but he forgot that that 13-year old is David.
Or how anyone with a fiber of common sense would know that Stevie does not want a suitcase full of makeup! Or when he gifted David the whole town! How funny is Eugene's real-life gift to his son when Dan recently bought his first home?!
"Sweetest little guy. Gives the worst gifts."

Johnny Rose, everyone... #SchittsCreek pic.twitter.com/pEbwSDiHUT

— Schitt's Creek (@SchittsCreek) March 21, 2018
---

"So I get this box, I open it, and my Dad decided that the one thing I needed was a quad-grill, industrial-strength waffle iron."
Oh, and the next fact will brighten the dullest day! The whole cast vacationed together in Italy after the series ended.
"I thought what a great wrap gift instead of getting them like, I don't know, pens. I thought, well why not, get a place in Italy and have all of us go… and make some memories!"
---
HOW DAN LEVY WENT FROM UNEMPLOYED TO FAMOUS 
If your career isn't in the best of spaces, why not follow Dan's example and create your own job opportunities? Did you know he created the series because he couldn't find work? What?! Yup, after his MTV hosting days he was struggling, and he describes himself as "terrible at auditioning".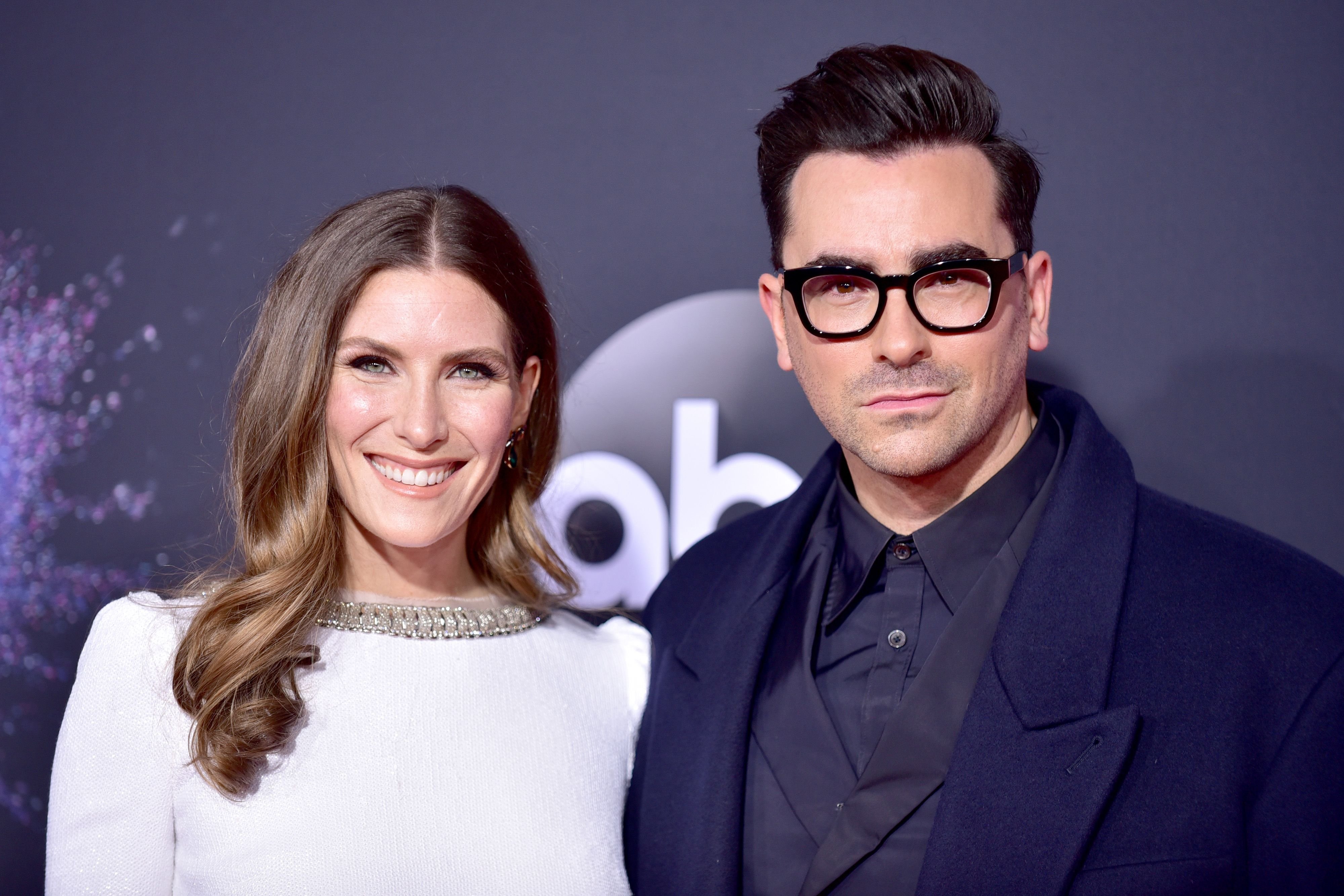 ---
So, he pitched the idea to his Dad! Also, Dan's a bit of a perfectionist - he even insisted on having the carpets scuffed up so things wouldn't look too clean. Well, thanks for not employing Dan, whoever you are... Because now we have this titillating show to watch - and rewatch.
What were some of Dan's favorite-favorite moments to write? As he said in a Build interview, it was definitely whenever Alexis name-dropped a different celebrity or told an outrageous story! Also, the scenes where David wet the bed in the final season were fun!
---
Dan jokes about how "interesting" it was to first pitch that idea to the room and how relieved he was that they finally pulled it off. How does Dan even come up with these hilarious ideas? "David, don't tell me you've had a night-time Oops-se-daisy!" In an interview with Build about the sixth and final season's ending, Levy Junior said he'd always wanted it to be a "slow burn".
So, when they heard it was their last 2 seasons, he knew he had 28 episodes in which to wrap it up. As he says, he never wanted to get into that situation where you're two episodes from the series end and suddenly you're d trying to wrap up a thousand storylines - because then things feel like they're coming out of the left field and it feels overwhelming.
---
WHEN EUGENE LEVY JUST HAD TO GRIT HIS TEETH
Also known as the guy with the expressive eyebrows! Like father, like son! We shouldn't forget that Eugene was an award-winning actor (also a comedian), writer, and producer long before Schitt's Creek! Remember his characters in American Pie and Waiting for Guffman?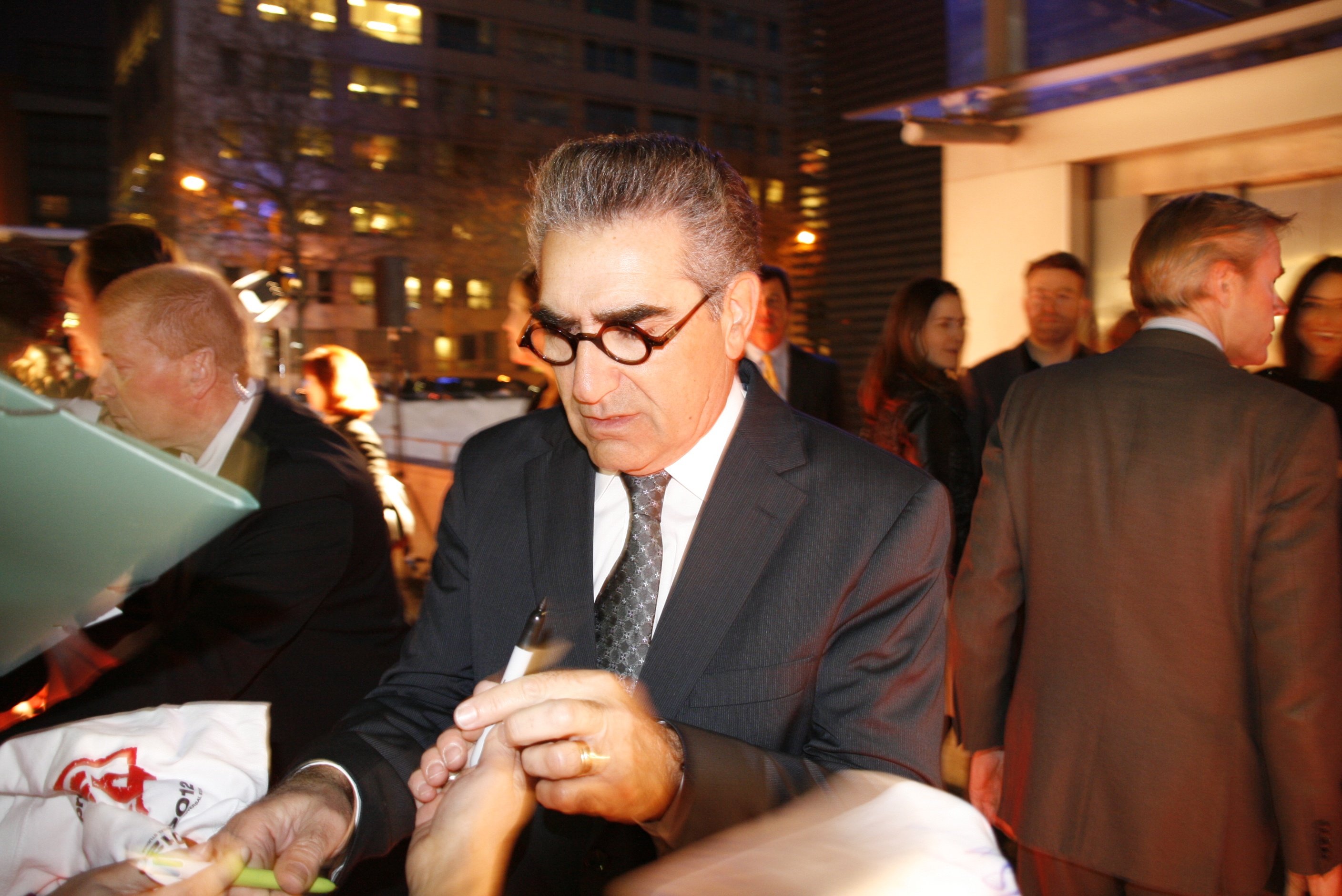 ---
Levy Senior describes the first time his son came to him asking, "do you want to work on something, I have an idea", as a life-altering moment! How sweet?! Eugene also reminisced about watching Dan blossom into his multiple roles. That aside! Eugene Levy was the one who originally suggested that Catherine O'Hara play Moira Rose.
He and Catherine have worked together on numerous previous occasions, which is also what he credits for Johnny and Moira's on-screen "comfort factor"! O'Hara jokingly said "I owe Eugene my life" for casting her in the past and once again, to which Eugene drily responded: "Not what I call a tough casting choice."
---
There was a scene Eugene disliked with a passion. It was none other than that one where Johnny's hair gets wet from the drip in the motel. To understand why he hated it so much, you need to know that Eugene simply hates getting his hair wet, or anything coming close to his hair, for that matter! So that scene was super uncomfortable for him!
In spite of this, Dan joked that Eugene was still the one who said, "let's do it!" On the blood relatives and acting trio, Annie Murphy (she's Alexis!) said she and Catherine would often watch and laugh at Eugene watching Dan and Sarah Levy, who plays Twyla, while they worked. "He was like an insane dance mom", Annie joked!
---
Now for Eugene's favorite episode! Be warned: it will pull at all your heartstrings! It's when Patrick comes out to his parents. In real life, Dan has often praised both his parents for being the most supportive pair a kid could ask for!
This is in light of his own coming-out moment in real life - which also served as his inspiration for the relationship between Patrick and Dan. And wait, who came up with the hilarious title? Well, it was Eugene who, after joking with friends about the possibility of a town with businesses named "Schitt Hardware", came up with the title!
---
WHERE CATHERINE O'HARA FOUND THAT ECCENTRIC VOCAB
With these characters, it's nearly impossible to choose which one is the funniest, but if we were forced at gunpoint, it might just be Moira! Apart from Moira's melodramatic personality, it's probably the accent and foreign sayings that make her such a scream to watch!
---
According to Eugene, the original character was far different than what it what it ended up to be. It turns out... nobody really knew what Moira's accent was going to sound like until Catherine filmed her very first scene! Unbelievable, right? For example, Catherine created Moira's iconic pronunciation of "bébé"! As she explained,
"I said 'bébé' as a joke or a mistake the first time. Once I hit on 'bébé' and got a laugh from the crew, that was it."
Apart from that, Catherine was the one to suggest that her character wear different wigs. Fun fact! The white wig we see Missus Rose wearing in the Season 6 premiere is actually on backward. The actress said: "If you put it on properly, it looks like Sia." It's fascinating to listen to Catherine and Eugene in a Build interview, recalling their early emails, before she'd even signed on yet!
---
Levy Senior recalls a presentation they had, and how Catherine was still reluctant because normally you have to sign up for multiple years and she wanted to add her own touches to the character. Catherine, in turn, jokes how even back then, she could see how they were slowly turning into Johnny and Moira, with Eugene patiently calming her down.
"Everything's going to be taken care of. When you say you wanna do a particular kind of voice, you'll get here, we'll hear it and then we'll write for that." "NO, BUT YOU MUST ALLOW ME!"
Who doesn't live for Moira's sayings, from pettifogging and bedeviled to titillating, she just keeps them coming. This vocab originated back in Season 1 when Catherine's makeup artist gave her Foyle's Philavery: A Treasure of Unusual Words. O'Hara rewrote some of Moira's dialogue to include words from the book.
---
Catherine kept the book her sneaky little secret until Season 5! Also wanting to get your hands on this book now?! Oh gosh, we almost forgot about Moira's other-worldly wardrobe! We'd never have guessed that all the designer clothes worn on the show are second-hand - and you?!
The series had a super-tight budget, so the costume designer shopped at thrift stores, never paying more than $200 per item! Also, did you know Moira's fashion was inspired by Daphne Guinness? Yup, and we love Catherine when she proudly points out that "Tom Ford loves their wardrobe"!
Which scene had Catherine in tears of laughter? When David and Moira were selling Allez-Vous makeup, David had bronzer all over his face.
"[Dan] looked like a goldfish caught in headlights. I couldn't stop [laughing]. I was so unprofessional."
---
WHY ANNIE MURPHY NEARLY DIDN'T GET THE ROLE 
Just before we get to where she got the inspiration for the way she talked to how she held her bag, we nearly fell off our chairs when we learned that Eugene Levy originally wasn't convinced about Annie for Alexis. Murphy said:
"I was a brunette when I auditioned. And Eugene was having a really hard time [picturing] that Alexis is blonde and Annie Murphy is brunette... So Dan had to tape pictures of blonde hair on my picture."
---
Thanks for convincing your Dad, Dan! In fact, the younger Dan says that, in her audition, Annie brought a joyful ability and a warmth that they didn't see with anyone else. He said it was just abundantly clear that she was the right person! But did you know that this role could literally not have come at a better time for Annie?
Yeah, Annie told q on cbc that her apartment had just burned down, she hadn't worked in about two years, and she'd just blown her very first screen test by forgetting her lines. We are so relieved she was at the right place at the right time, then! So how did Annie come up with Alexis's hilarious mannerisms and inflections?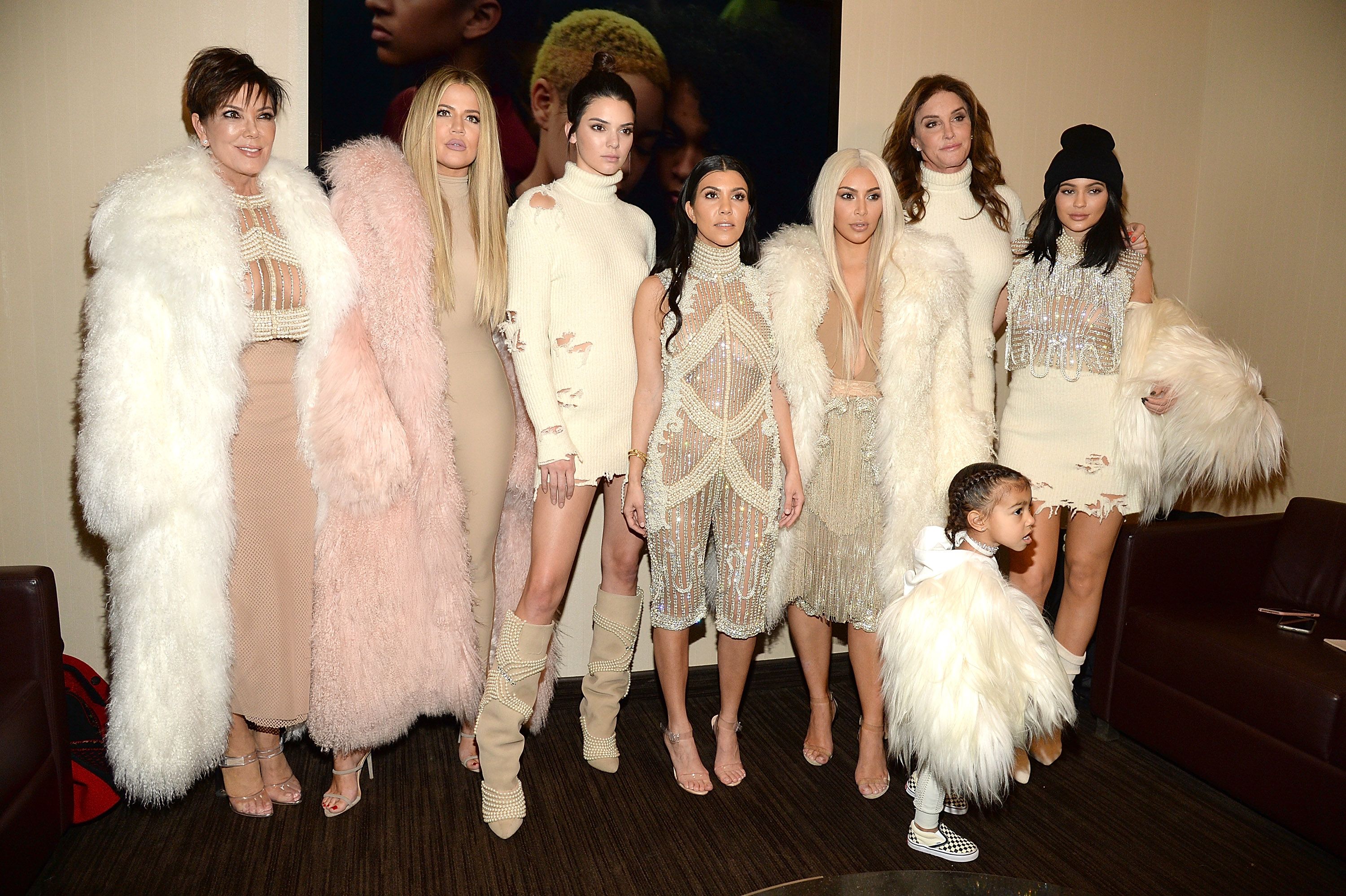 ---
Truth be told, she collected bits and pieces from YouTube clips of the Kardashians, Lindsay Lohan, the Olsen twins, and Paris Hilton! This includes her "handbag" flick, which is something she picked up from the Kardashians. No jokes!
"I was late one night and I was like, 'What if there was no handbag? And I just flipped my wrist over and then added another wrist.'"
We miss Alexis and David bickering! If you have to choose, then the next two words are probably the best: Ew, Day-vid! Side note! To this day, Dan still can't walk down the street with his dog, or someone will say Ew, David to him! In any case, once Annie found the perfect inflection to show her disgust, she added that to as many lines as she could or as she says, she ran it to the ground!