When Calls the Heart Cast's Real-life Couples
Why has Daniel Lissing's departure from When Calls the Heart changed his life for the better? Who did Andrea Brooks name her child after? And what kind of a relationship do Pascale Hutton and Kavan Smith have? Today we will tell you about the private lives of the When Calls the Heart cast members!
---
Pascale Hutton and Kavan Smith
The chemistry between Rosemary and Leland is so terrific they even played lovebirds in a different Hallmark project, "The Perfect Bride." It's no surprise that the show's fans have started suspecting that the actors, who portray sweethearts, might be onto something in real life. Is it true?! It actually is, but it's not what you think it is!
---
Both Pascale Hutton and Kavan Smith liked each other from the first meeting, and that mutual respect has turned into a great friendship. These two are always laughing on the set, and if you don't believe us, look at their hilarious photos!
---
However, it doesn't matter what kind of a relationship Pascale has on screen, as she has a loving husband and two wonderful children waiting for her at home! Danny Dorosh and Pascale Hutton met nearly 20 years ago when the young actress was just 19.
Did she believe that she would soon marry the guy and have two children with him? She probably could as Danny told her on their very first date that one day he would marry her. Do you find it romantic or creepy? As you can see he kept his promise and some time after Pascal gave in to his persistence and married him! 
---
Kavan Smith is also happily married, however, he doesn't reveal the details about his love life. He mentioned on his Twitter account that his wife forbade him from posting any pictures from their wedding, so we have no idea what she looks like.
In one of his interviews with Parade, Kavan mentioned his sons. However, this actor's love life is not the only thing that the Hearties are worried about. Perhaps Kavan Smith will be the next person to leave When Calls the Heart, and we're afraid the show might not survive this.
---
Martin Cummins and Jack Wagner
Cynical Henry Gowen is not that cynical in real life! However, it took him a long time to find his real love. In 1998, Martin Cummins tied the knot with the unknown actress Brandy Ledford. Their relationship lasted for 6 years before the couple suddenly broke up. 
---
We don't know the reasons for their separation but more than 10 years later, Martin met the love of his life. Six years ago he married Christine Wallace, and they are still going strong. Martin Cummins is the father of four children from two marriages. However, his kids' identities have been kept away from the media's gaze.
---
Jack Wagner, however, does not hide any details of his love life - he met his first wife during the filming of the show that made him famous. If you're a fan of soap operas, you must have seen his face on your screens often. Jack's most famous role was in General Hospital, where he met his wife, Kristina.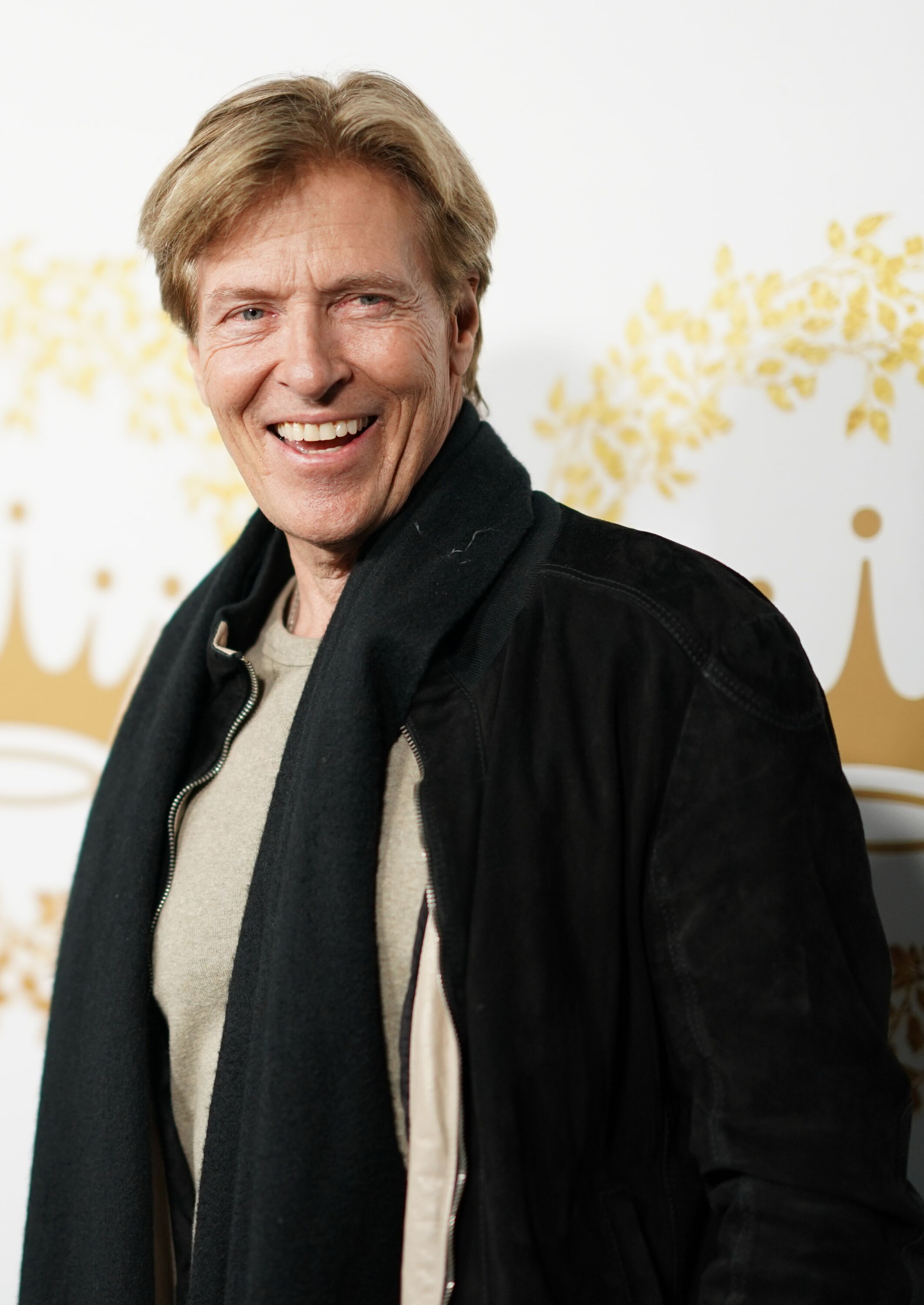 ---
Their characters, Frisco and Felicia, were an immensely popular couple on the show and their real-life romance only added to the fan intrigue. The two got married back in 1993 and got a divorce 13 years later. Despite that fact, they remain friends! Kristina even played in When Calls the Heart! You must remember Nora Avery! 
After the divorce, Jack began a relationship with Heather Locklear, who he'd met on the set of another soap opera, Melrose Place. They started dating in 2007 and 4 years after they got engaged, but broke it off before getting married.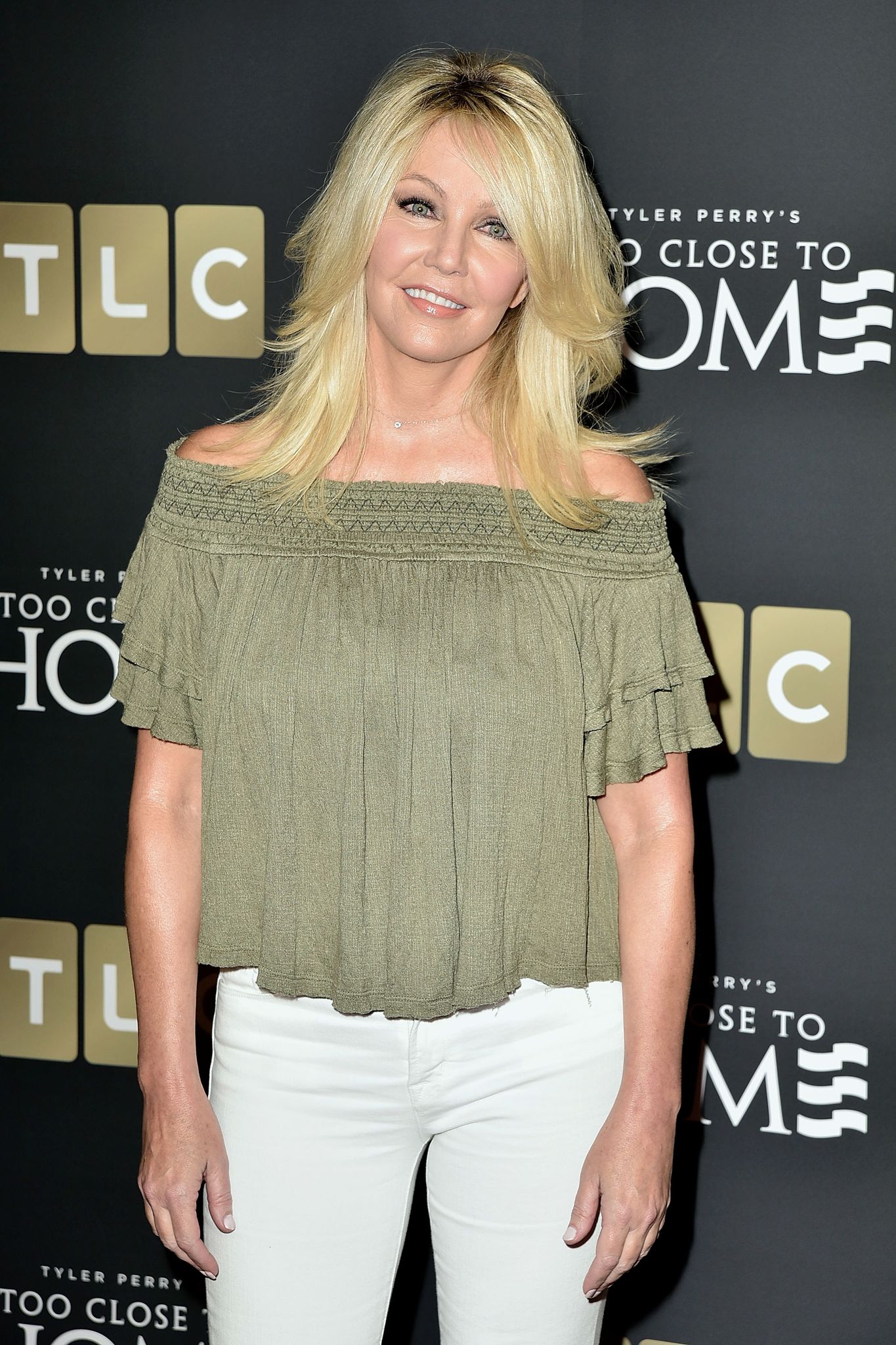 ---
Lori Loughlin and Carter Ryan Evancic
After Lori Loughlin's departure, many fans stopped watching the show. But after the last year's scandal, we might never see this actress on our screens again. That being said, we can't underestimate her contribution to the show. 
---
Abigail was a beloved character, and her sudden and even out-of-the-blue departure was the reason why another actor left the show as well. Of course, we mean Carter Ryan Evancic, who portrayed Abigail's adopted son, Cody. The dismissal of the young actor really angered the fans of the show. Some even refused to keep watching When Calls The Heart!
The future of the actress herself doesn't seem bright either, as her dismissals from When Calls the Heart and Fuller House were just the tip of the iceberg. Now both Lori and her husband Mossimo Giannulli do not know what to expect. Lori and Mossimo met each other shortly after Lori's split with her first husband, Michael R. Burns.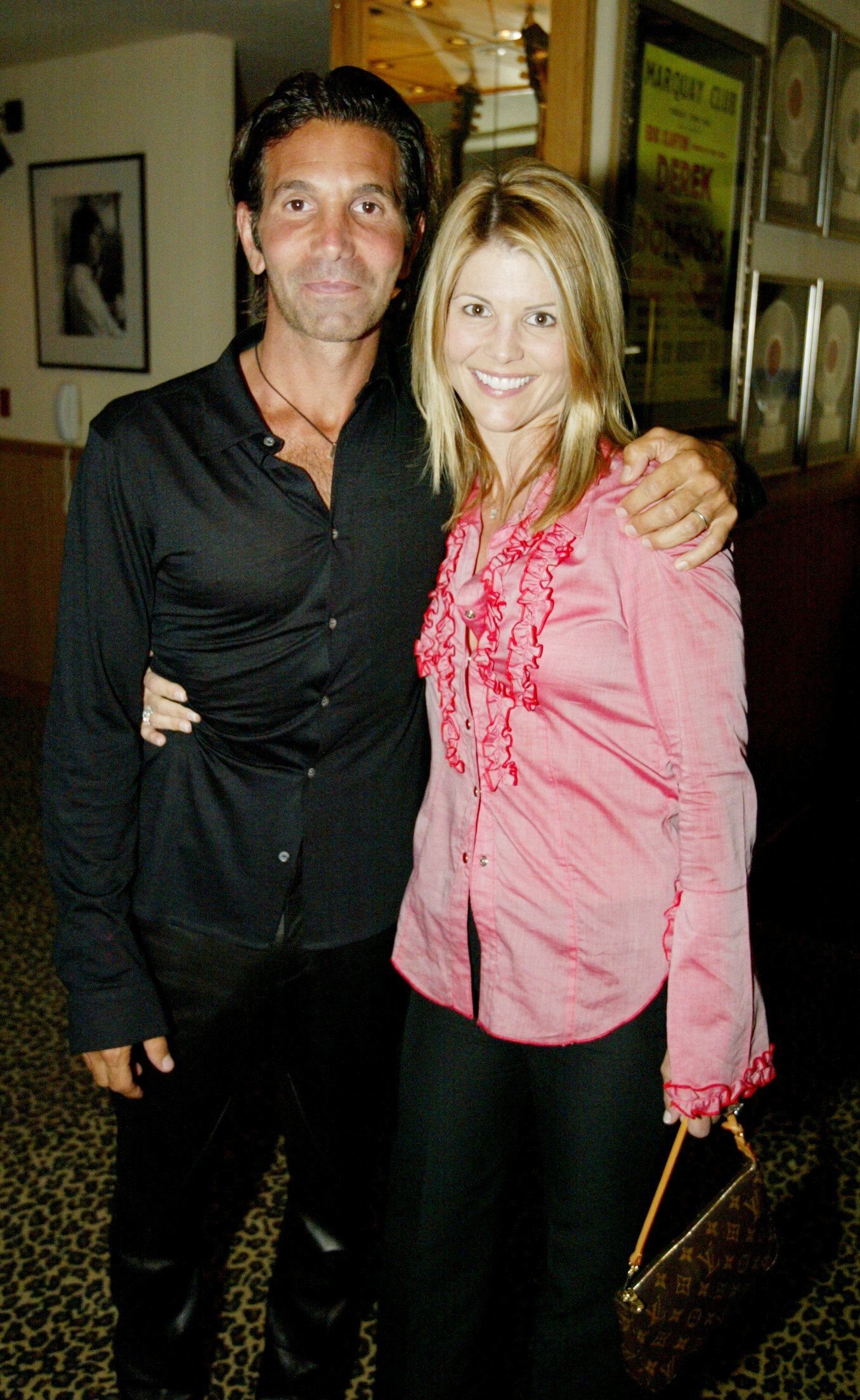 ---
The lovebirds dated for two years before Mossimo proposed to Lori in the most romantic way ever. The designer popped the question with 500 roses! They got married on Thanksgiving Day in 1997 and they were living happily ever after together until the recent events that shocked the whole world.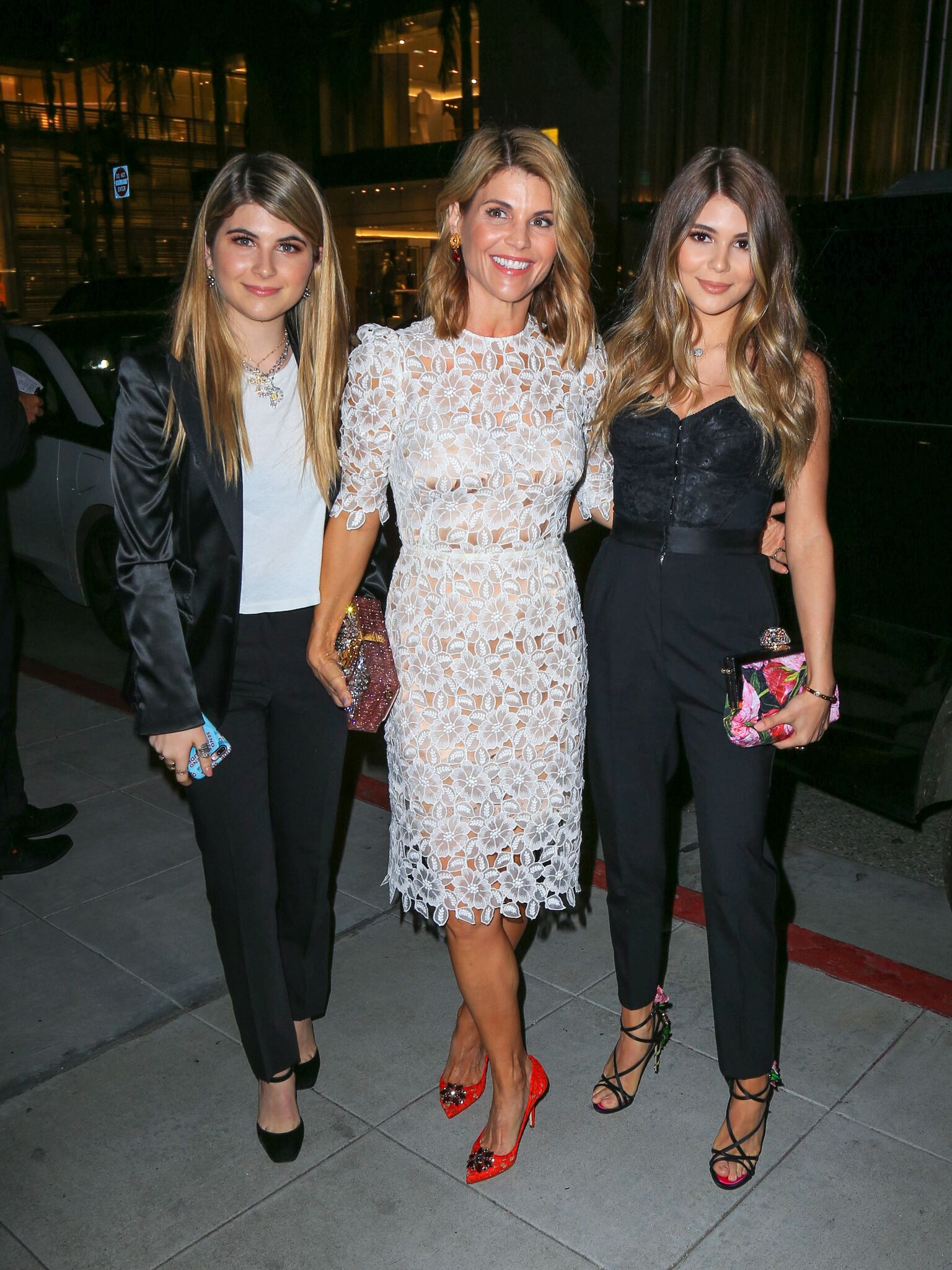 ---
They have two daughters, Olivia Jade and Isabella Rose who were quite famous on the Internet even without their parents' name. The girls had millions of followers on social networks and plenty of advertising contracts, but that all disappeared when their mother made a decision to help her daughters enroll into an Ivy League college by any means. 
But what happened to Carter Ryan Evancic who also lost everything? According to his Instagram, the young actor keeps living his normal life, goes to school, and meets up with his friends. We hope that in the future he'll be landing even better roles, and the role of Cody will only be the beginning of his career!
---
Daniel Lissing and Erin Krakow
Jack's death and Daniel Lissing's departure from the show became a breakthrough moment for the show. Unfortunately, the death of this character was the only way to write this actor out of the show. We all know that Jack would have never ever left Elizabeth!
---

"Circumstances arose for me where I needed to leave When Calls the Heart for reasons that are very personal to me," Lissing said during a Facebook Live following the season 5 finale.
Despite the fact that he sometimes misses his time on the show, the actor does not regret leaving. In his interview with ET, he revealed that had he not left the show and continued starring in season 6, he would've never met his fiancée and now wife, Nadia. He would've never ended up where he is now, either personally or professionally. 
---

"How can I look at my future wife and say, 'Oh, I should've stayed on this job?' She's my life, you know? That's my personal life and that's exponentially more important to me than a job."
It seems that in real life Daniel is just as romantic as in the show, doesn't it? Daniel and Nadia got engaged last fall, and the actor revealed the details on his Instagram profile: "Happy news to share... I get to marry the love of my life," alongside a photo of him and his beloved kissing.
---
His fiancée, Nadia (who is keeping her last name private for now), also shared the news on Instagram. She wrote, "Couldn't imagine spending my life with anyone else."  She revealed the details of their meeting in an interview with ET. 
The two met at a bar about 2 years ago, and she instantly thought Daniel was hot, but could be a little crazy. "I'd never met anyone like him before, that's for sure! I felt an instant connection," she told ET. With him she feels as if they've known each other their whole lives! 
---
---
In June the couple tied the knot. The When Calls the Heart actor confirmed the news in an interview with Entertainment Weekly; he and fiancee Nadia have started their journey as husband and wife. The pair have kept their official marriage a private matter but the actor did reveal that they have postponed their ceremony due to the pandemic.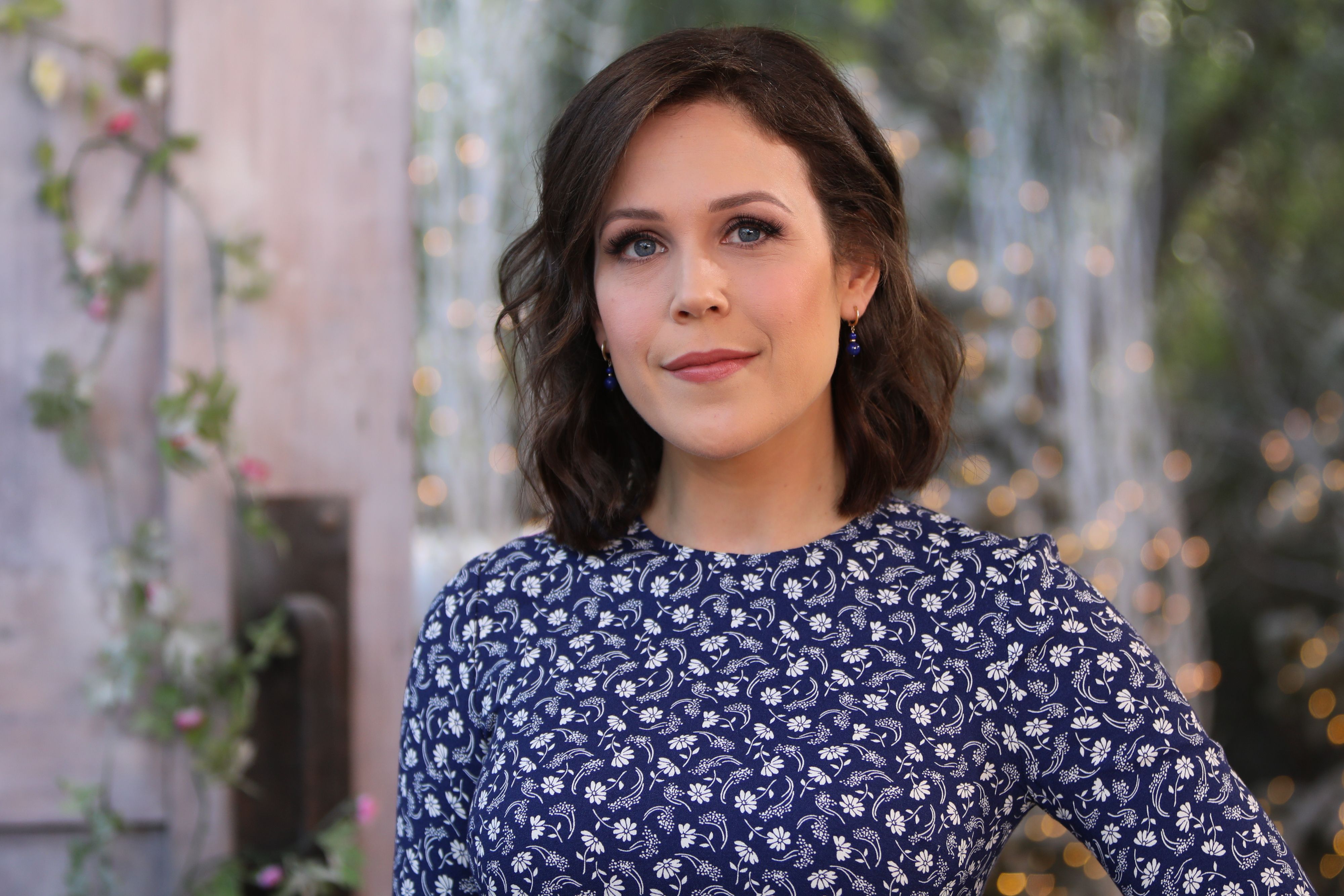 ---
While Daniel and Erin were working together, the two kept posting cute pictures of them together, which made the fans wonder. But, despite the rumors, as you can see, there is nothing going on between Daniel Lissing and Erin Krakow! Who is Erin dating in real life, though? Unfortunately, we have no idea, as the actress chooses to not share such details.
---
Eva Bourne and Aren Buchholz
Clara and Jesse stole our hearts from the very start, and every step of their relationship has been inspiring It's not every day that one can see such a beautiful event like their wedding in Hope Valley, right? Although this wedding wasn't real, in an interview with ET, the actors revealed that shooting it was very special. 
---
Aren shared his experience and said there were a lot of mixed emotions that day on the set. Both the crew members and the actors were excited for all the fun scenes they had to film. "Eva and I were feeling sentimental over all the past years and memories leading up to the wedding. There were some happy tears, lots of laughs, and surely a day we'll never forget."
---
Although the chemistry between these two actors is very strong, off-screen they are just friends. From the very beginning of her work on the set of When Calls the Heart, Eva Bourne, and Aren Buchholz starred in many scenes together. 
Working together brought them closer, and the two soon became great friends, Aren Buchholz revealed in an interview with mydevotionalthoughts. Unfortunately, we have no idea who these two are dating in real life, but we are hoping they are just as happy as their characters.
---
Andrea Brooks and Paul Greene
Andrea is another actress who might be leaving the show soon, too. Andrea plays Faith Carter and her relationship with Paul Greene's Dr. Carson Shepherd is one of our favorite storylines as of late. The reason for her alleged departure might be her child, whom she gave birth to at the end of the previous year.