Hollywood's Young Grandma's and Grandpa's
Times have changed and grandparents are no longer old and frail. Welcome to the 21st century where grandpa could be one of the coolest rappers alive and grandma is an iconic reality TV figure. Let's take a look at some of the youngest grandparents in Hollywood.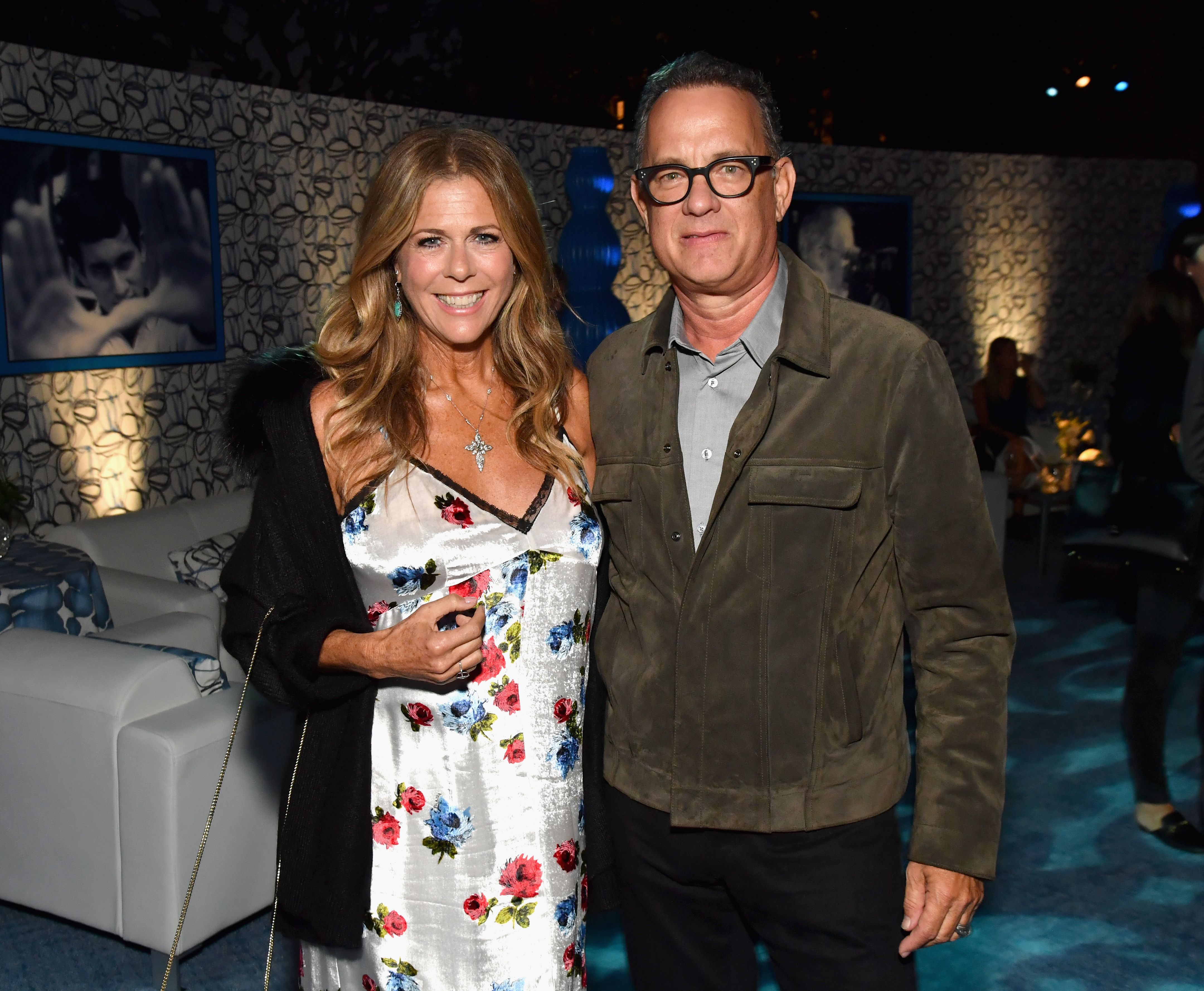 ---
10. PIERCE BROSNAN, 44
Pierce Brosnan is most famous for his role as James Bond. But behind the irresistible charm is a family man who has a total of 5 children. The Bond actor has been married twice. His first marriage was with the actress Cassandra Harris in 1980 and the couple welcomed one child together Sean in 1983.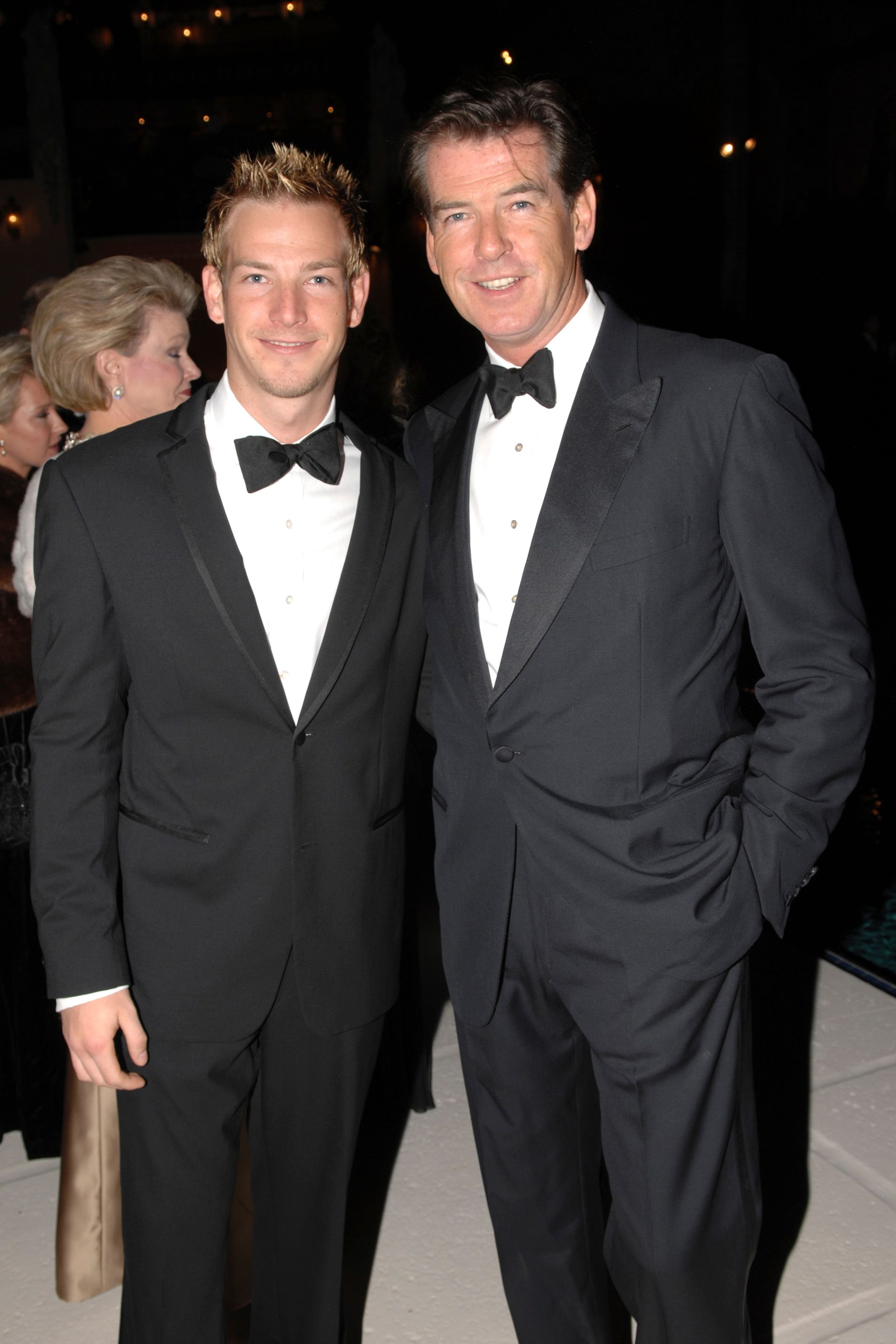 ---
Brosnan also became the adoptive father of his first wife's children, Charlotte and Chris after the passing of their biological father in 1986. Unfortunately, in 1991, the star became a widower when Cassandra lost a battle with ovarian cancer. 
10 years later, the actor married a journalist named Keely Shaye Smith - the couple has two sons together Dylan and Paris. At 44, the A-lister became a first-time grandad when his late daughter Charlotte welcomed a son Lucas with her artist husband Alex Smith.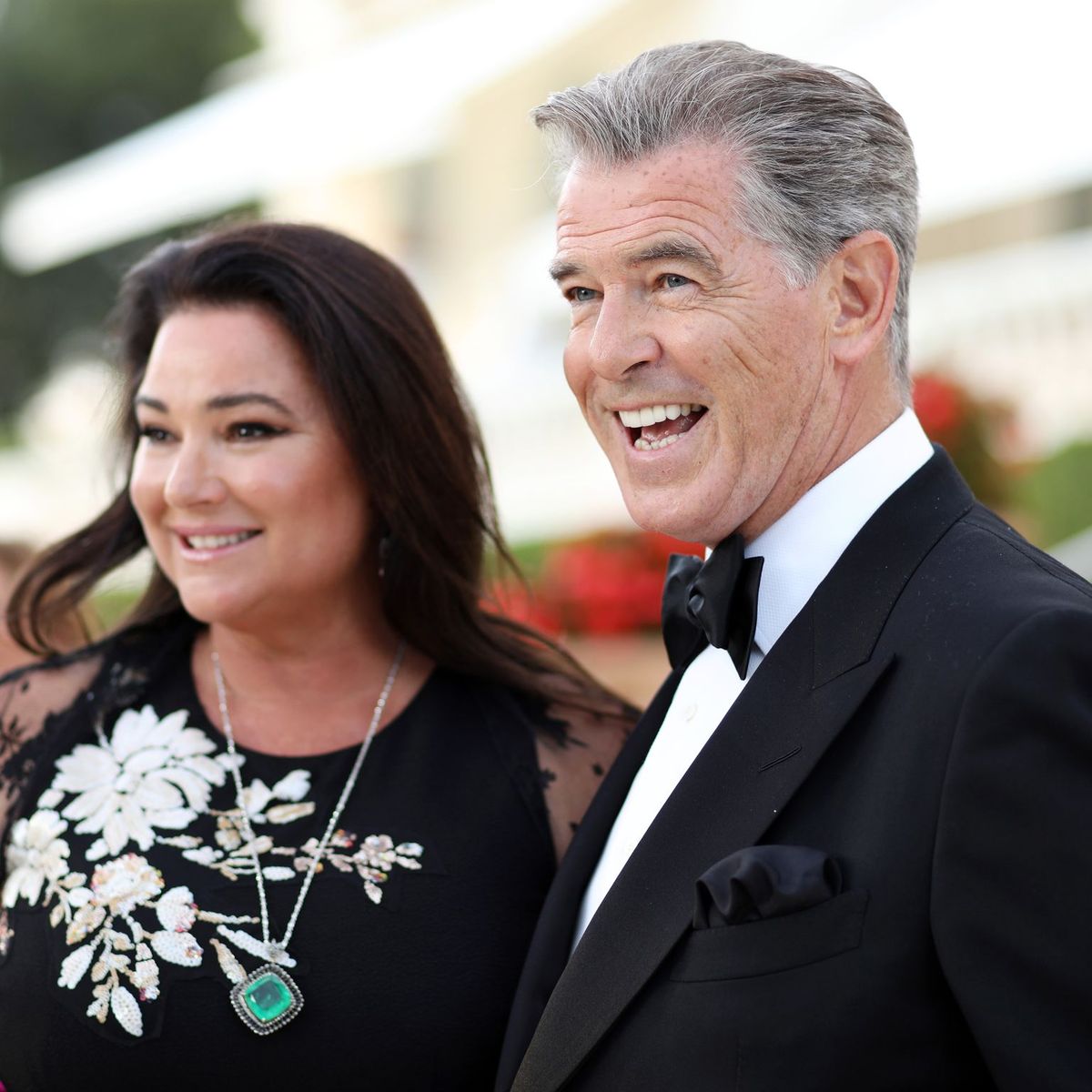 ---
Two more grandkids have since joined Lucas, his sibling Isabella and Marley who is Sean's daughter. Pierce has openly discussed his experience of being a grandparent and considers it to be a joyous part of his life. The 67-year-old spends as much time as he can with his grandchildren.
"Life is so precious. It can be snatched away without any prior warning so why waste it? That's why I enjoy my wonderful, beautiful family, my children and my grandchildren."
---
9. ICE T, 37
Before there was an Ice T and Coco, the Law and Order star had a daughter named Letesha Marrow with his high school sweetheart Adrienne Letesha. His daughter also has a half-sibling named Tracy Marrow Jr whom Ice T shares with his ex-girlfriend, Darlene Ortiz. In 2015, the hip hop legend and his wife Coco welcomed his last born Chanel.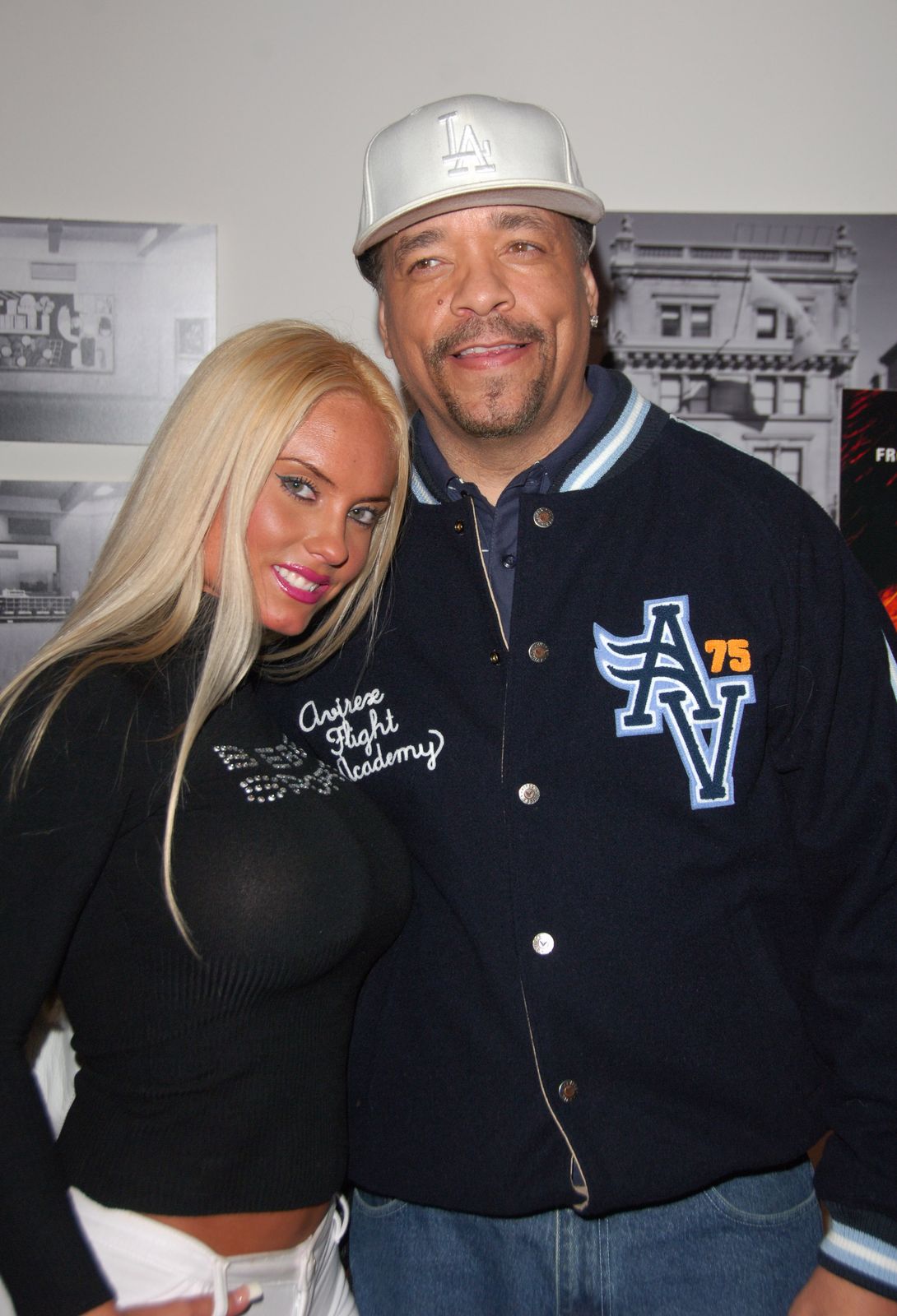 ---
The rapper turned actor became a grandfather at the age of 37, certainly not the age of the average grandparent. His oldest daughter Letesha welcomed a son named Elijah Marrow at the age of 19. Elijah is the 62-year-olds only grandchild at the moment but that's okay since he's got his own little girl Chanel to spoil.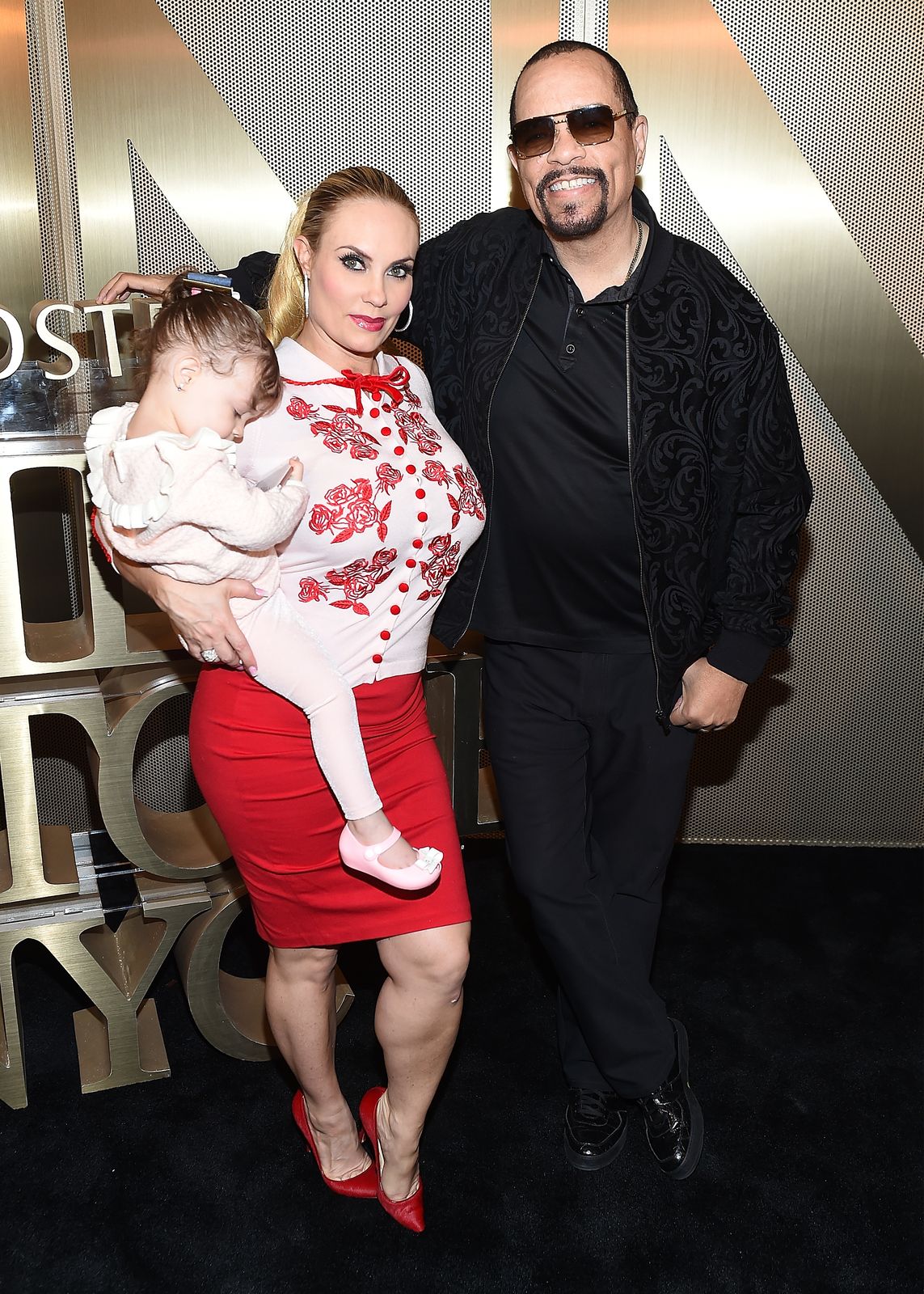 ---
8. PRISCILLA PRESLEY, 47
Priscilla became a public figure when she married rock n roll legend Elvis Presley. The couple was married for 6 years before they went their separate ways in 1972. The actress has two children, a daughter that she shares with Elvis - Lisa Marie Presley and a son Navarone Garibaldi whom she had in her relationship with Marco Garibaldi. 
---
Priscilla became a proud grandma at the age of 47 when her daughter welcomed her firstborn Riley Keough with musician Danny Keough. Lisa Marie is the only one of her two children to become a parent so far; she went on to have a son named Benjamin and twin girls Harper and Finley.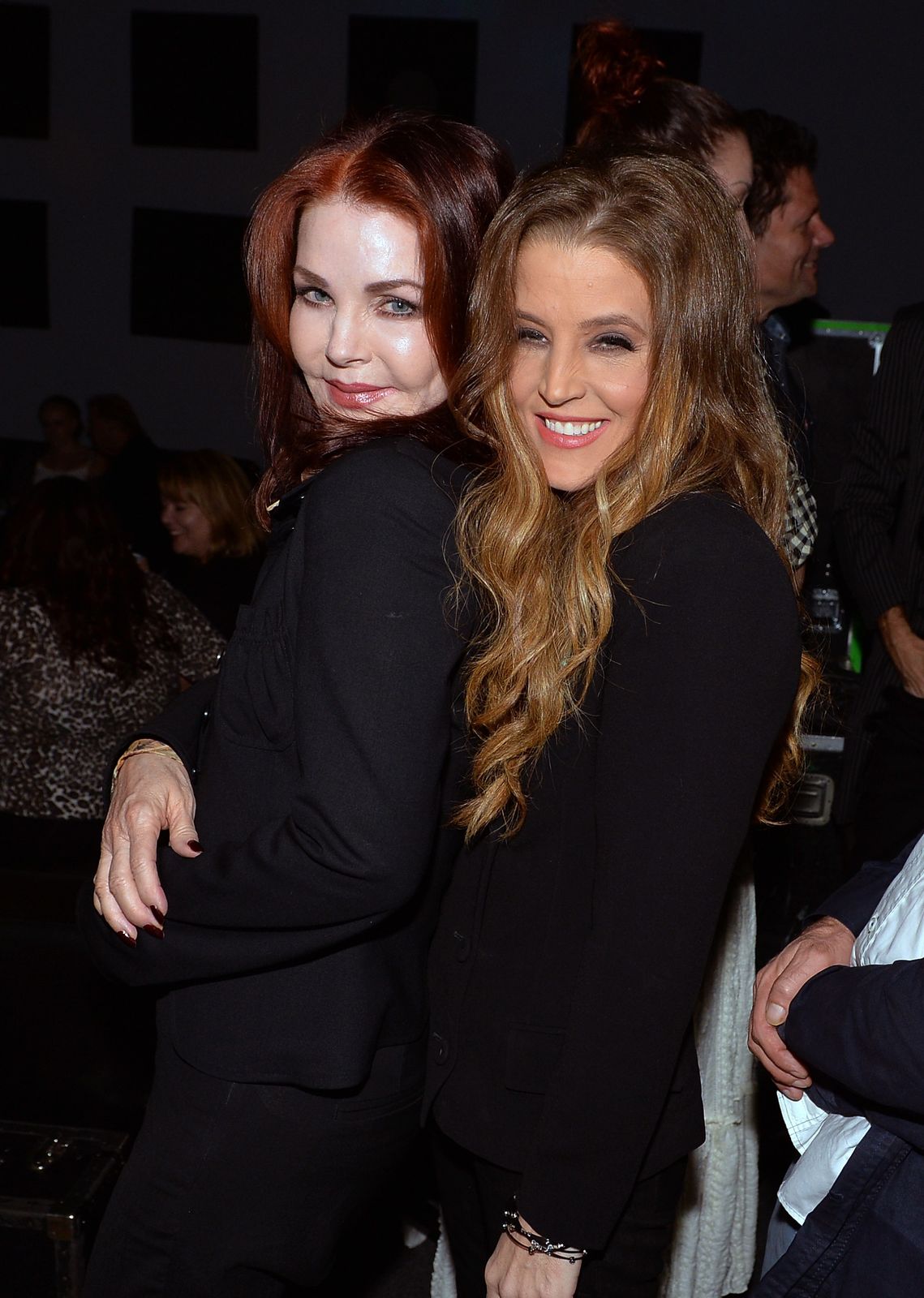 ---
Priscilla is very involved in her grandchildren's lives, she even looked after Lisa's twin girls for a while when the rock n roll heiress was going through a difficult time. The pop culture icon adores her grandkids and has taken a special liking towards Lisa's little girls. Priscilla shared with US Weekly:
"It's great, it's absolutely great. I love it, I love it. Having twins is quite an experience, I have to say. "
---
7. MICK JAGGER, 50
Mick Jagger is a founding member of the Rolling Stones. The rockstar is certainly a legend, especially when it comes to this list as he is the only grandparent to hold the position of great-grandfather as well. The rock idol has 8 children from 5 previous relationships; Karis, Jade, Georgia, James, Elizabeth, Gabriel, Lucas, and Deveraux.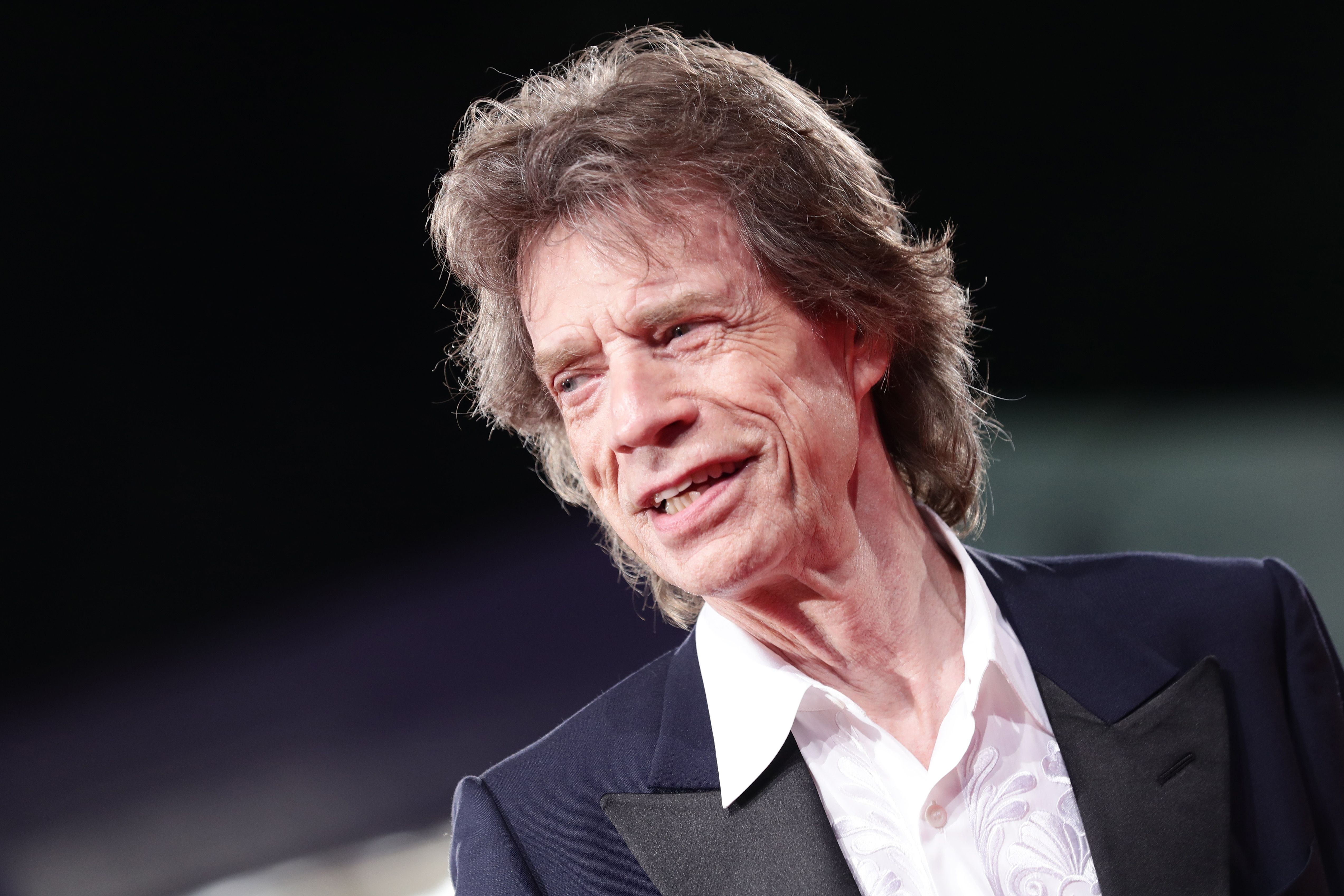 ---
His daughter Jade and ex Piers Jackson made him grandfather for the first time when she had her daughter Assisi Lola Jackson in 1992. We mentioned that Jagger is a great-grandfather, his first great-grandchild was born just two years shy of his youngest son's birth. Mick now has 5 grandchildren and two great-grandkids.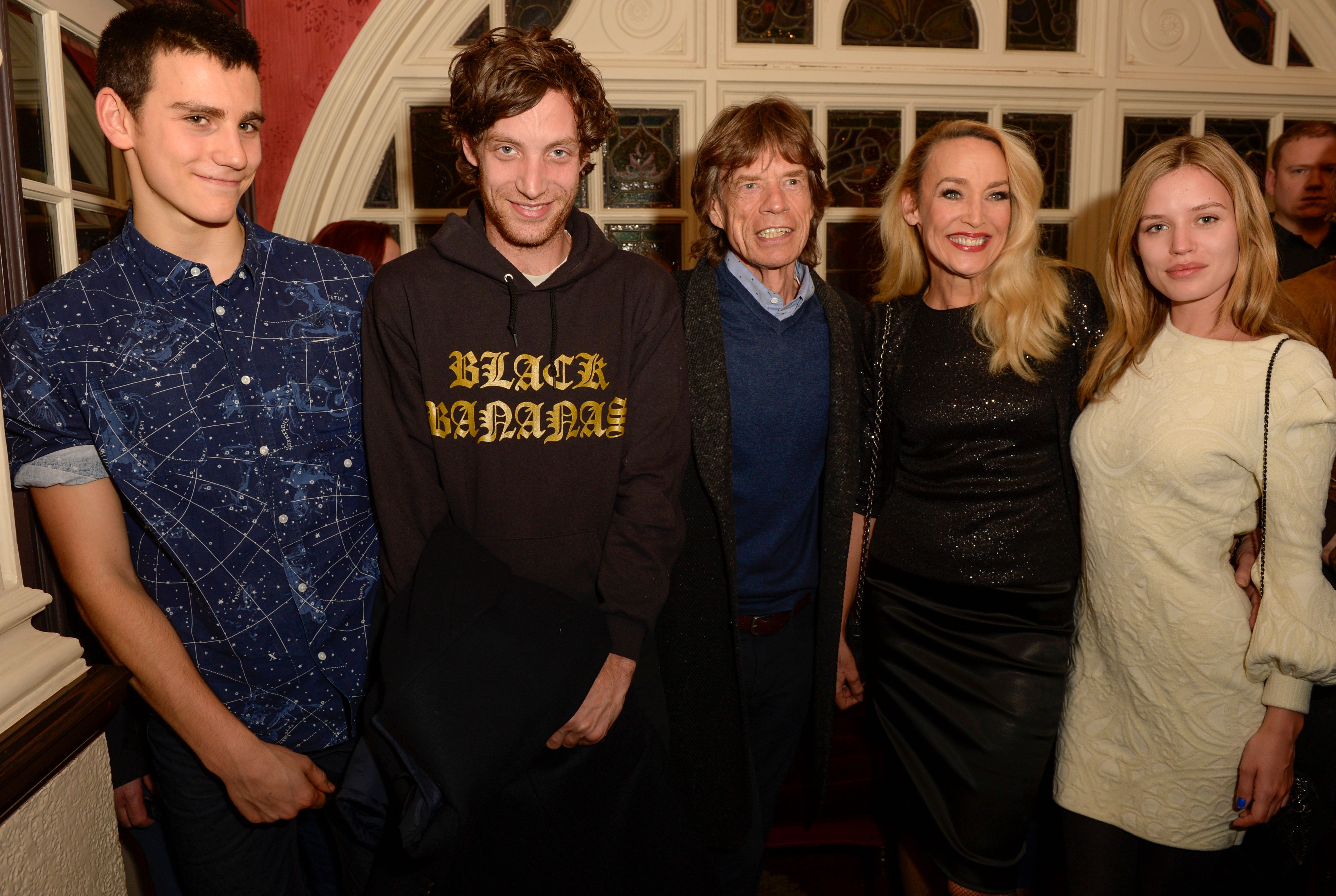 6. JIM CAREY 
Jim Carey is an award-winning actor and comedian who has starred in some of the most popular films from Bruce Almighty, The Mask, to Sonic the Hedgehog. In his personal life, the comedian has had many high profile relationships however, he welcomed his first child before he acquired all his fame and success.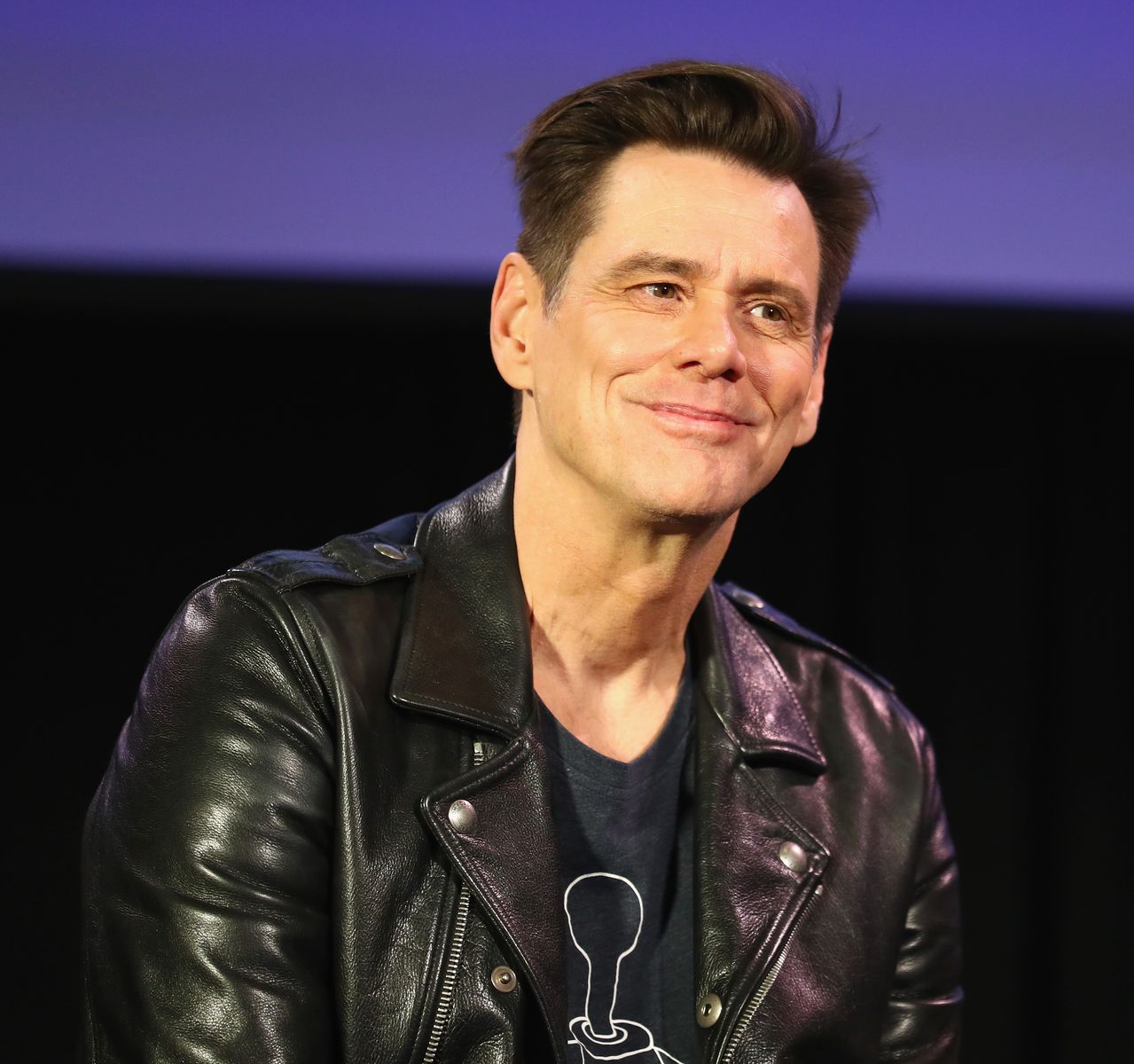 ---
He met his first wife Melissa Wormer when he was working as a comedian. Their marriage ended in divorce after 8 years but together they had a daughter named Jane. Soon Jane was all grown up and at 22, she gave birth to the actors only grandson Jackson Riley Santana in 2010. Jim was only 48-years old.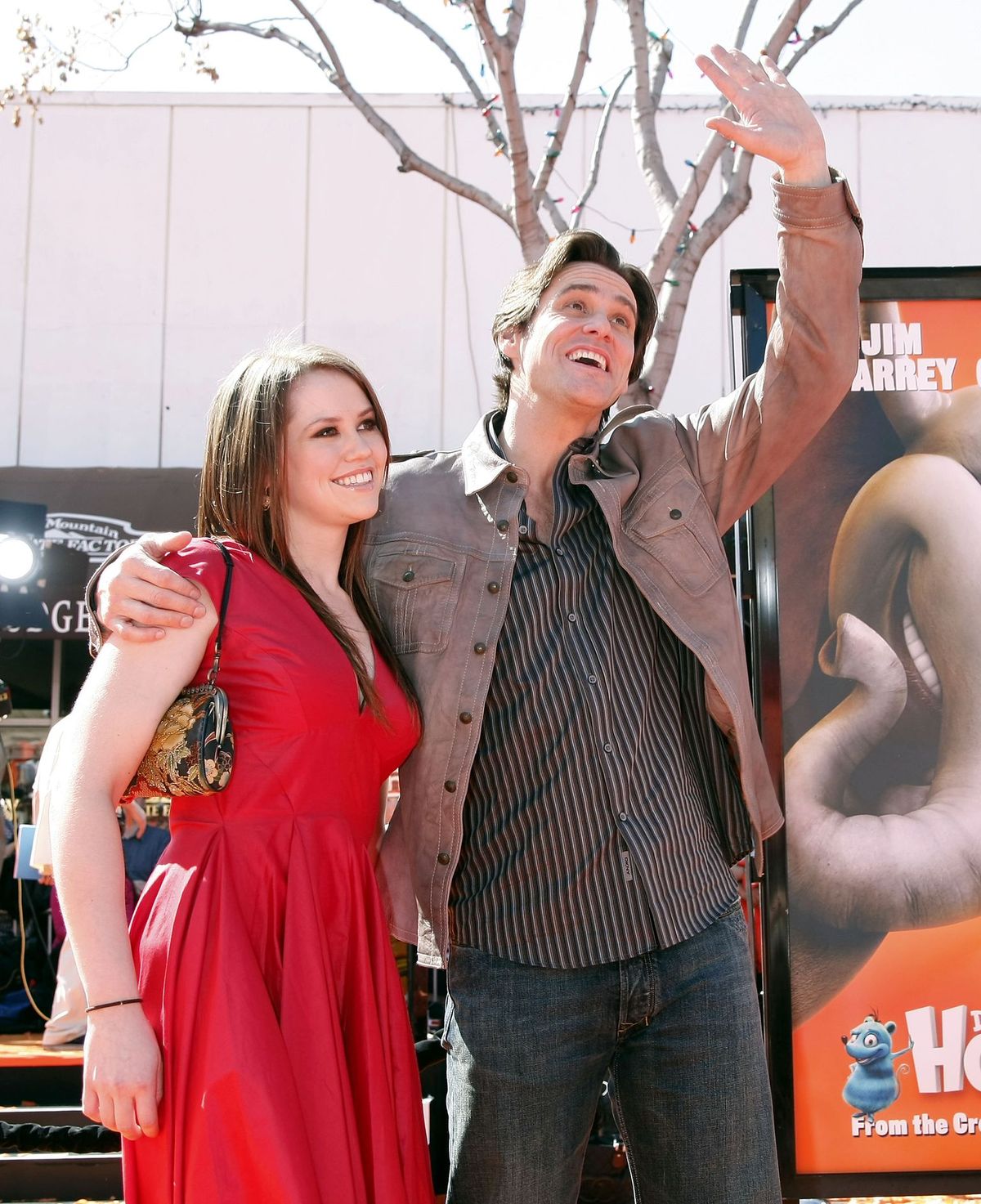 ---
Jackson is now 10 years old and the actor is having a great time being a grandad. However, he has mentioned that being a father at his age can get embarrassing. He shared that when they're in public together, Jackson will shout out "grandpa!' to get his attention which can be pretty awkward.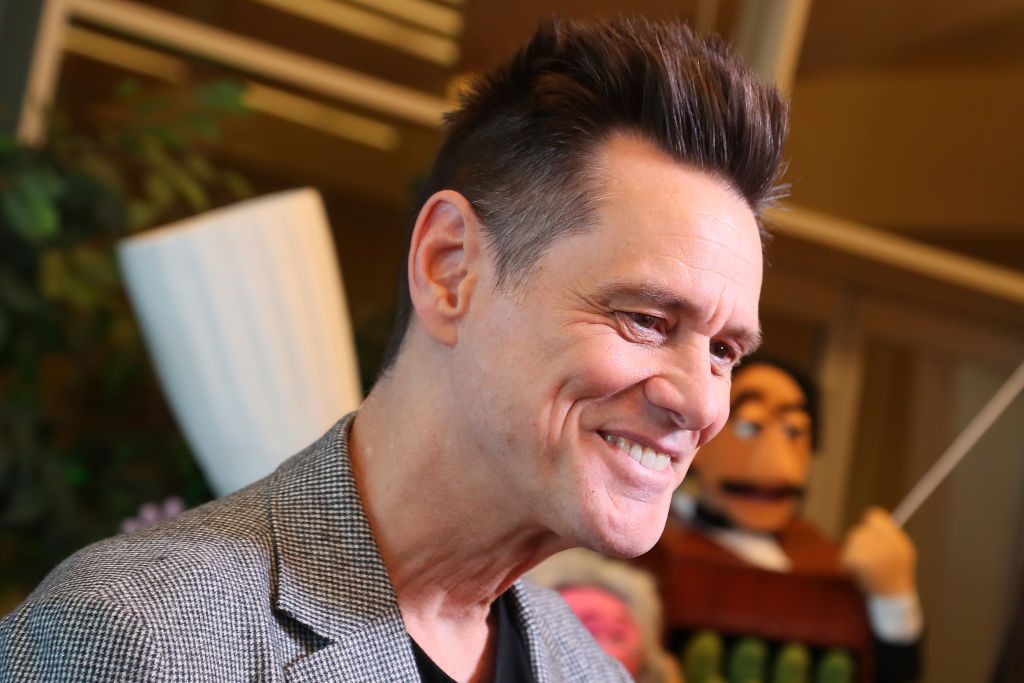 ---
5. TOM HANKS, 55
The Academy Award-winning actor has lived an incredible life and achieved iconic status in Hollywood. During his lifetime, he has been married twice. His first marriage was with the late actress Samantha Lewes and it lasted 9 years. The ex-couple had 2 children, a son named Colin and a daughter Elizabeth.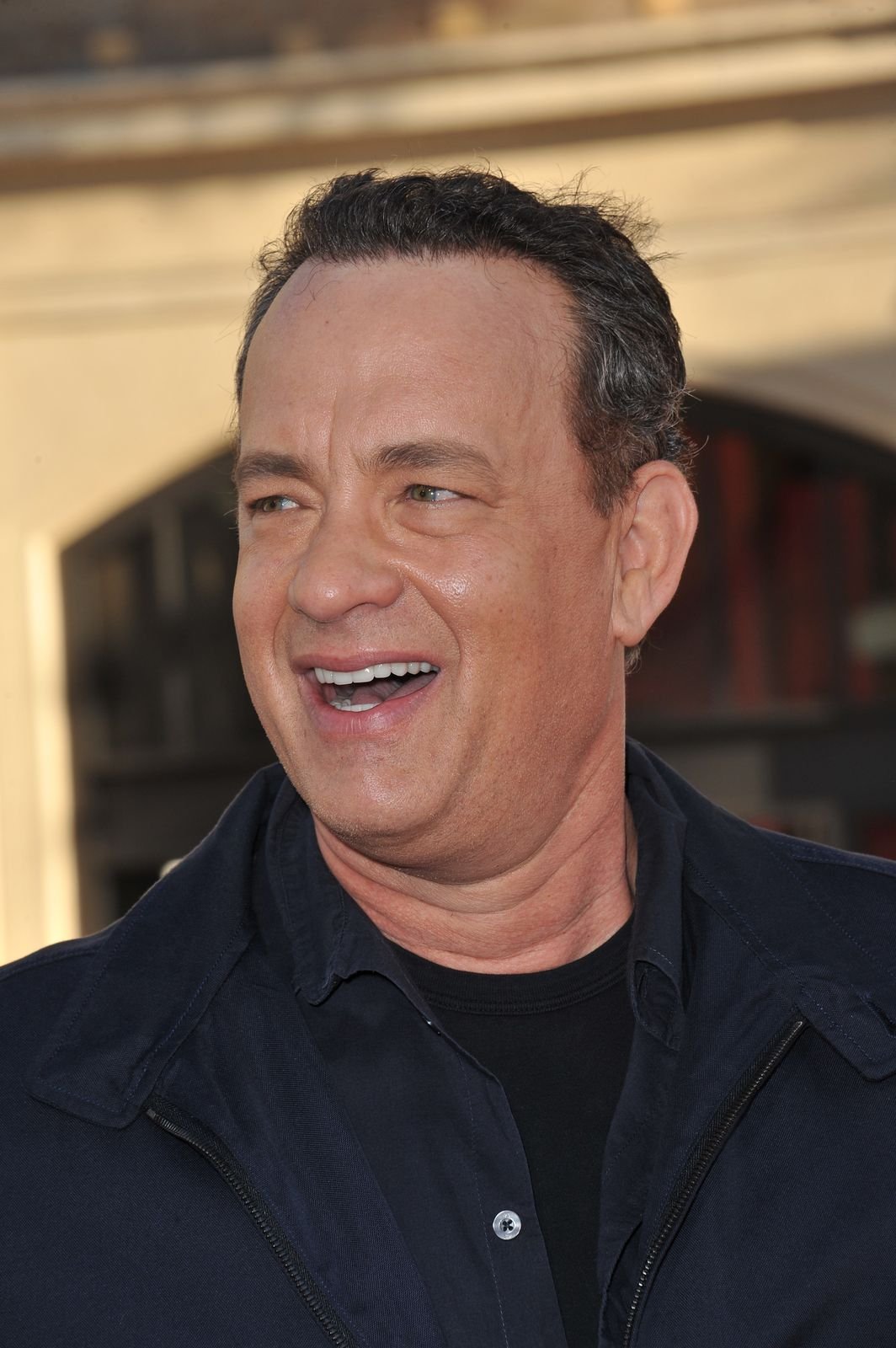 ---
Shortly after his divorce from Lewes, Hanks fell in love with The Brady Bunch actress Rita Wilson. The Hollywood couple has been together for over 30 years and shares 2 sons, Chester - also known as Chet and Truman. At 55, the Sleepless in Seattle star welcomed his first grandchild Olivia in 2011, from his oldest son Colin.
Hanks also has two other grandchildren, Olivia's little sister Charlotte and another granddaughter Michaiah; the daughter of his son Chet. You'd think that having a grandpa who starred in Forrest Gump would be the coolest thing but, Colin stated that his daughters don't care about their grandad's superstar status.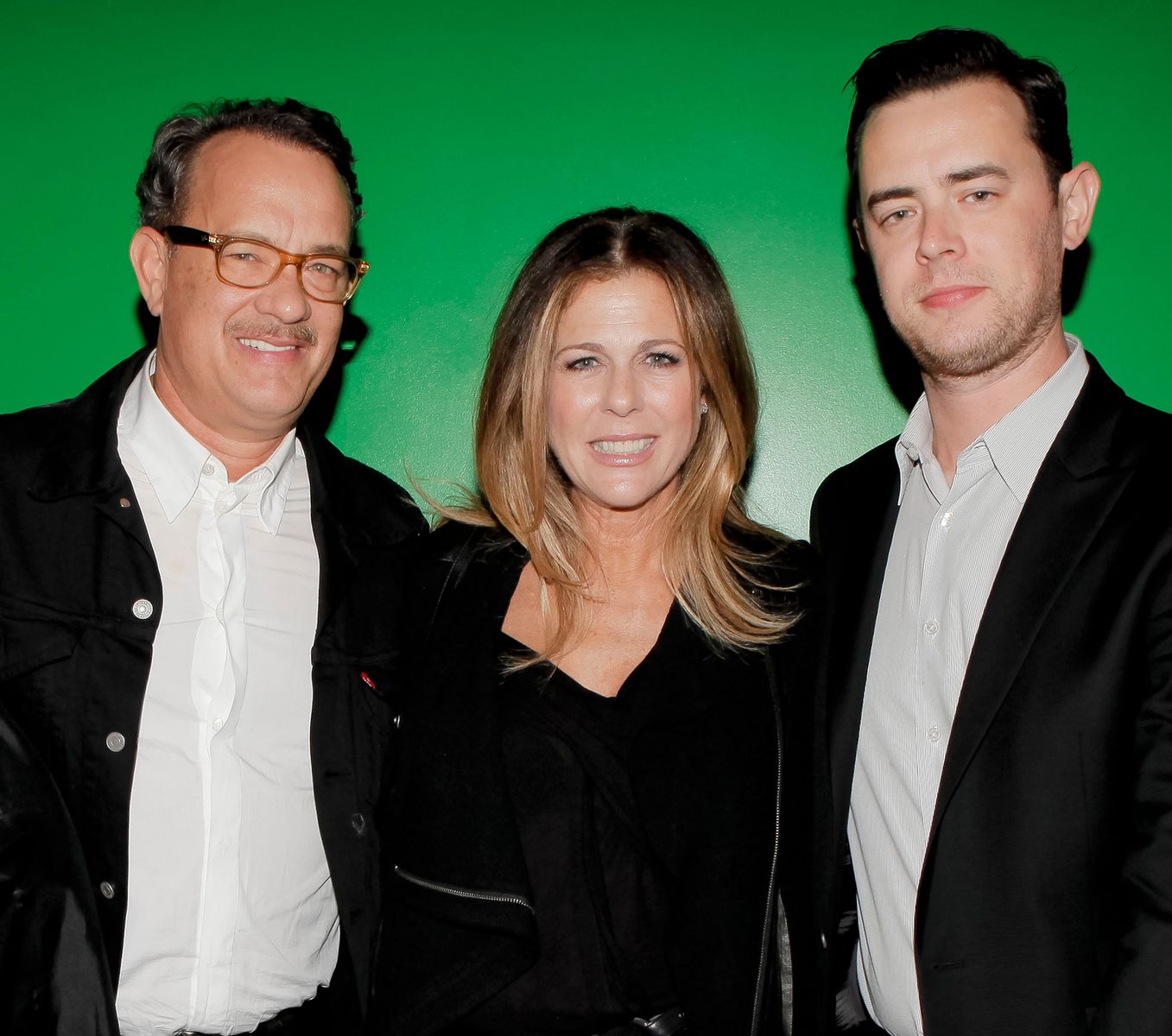 ---
Like any other grandparents, Tom and Rita enjoy visits from their grandchildren. However, it leaves their parents quite unhappy because the kids get away with everything. Colin Hanks elaborated:
"The grandparent gives them stuff they shouldn't be having, and the grandparents don't listen to what the parents are saying they should be doing."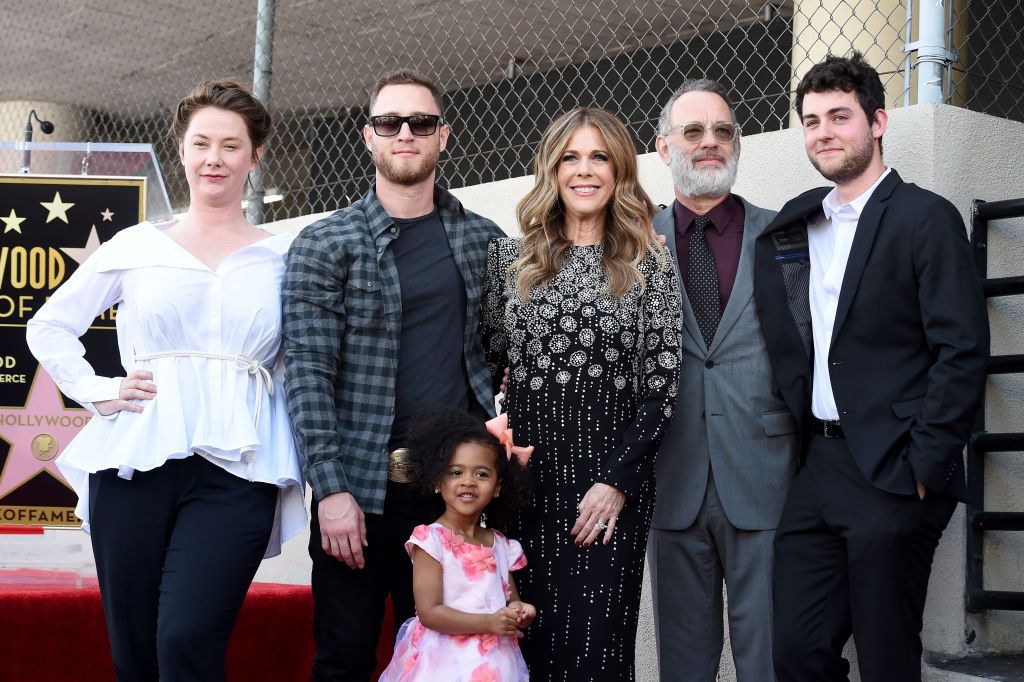 ---
4. KRIS JENNER, 53
The matriarch of reality TV's first family had a total of 6 children between her two marriages. Jenner's first husband was attorney Robert Kardashian and together they had 4 kids; Kourtney, Kim, Khloe, and Robert. The couple divorced in 1991 however, they remained friends until Robert succumbed to cancer in 2003.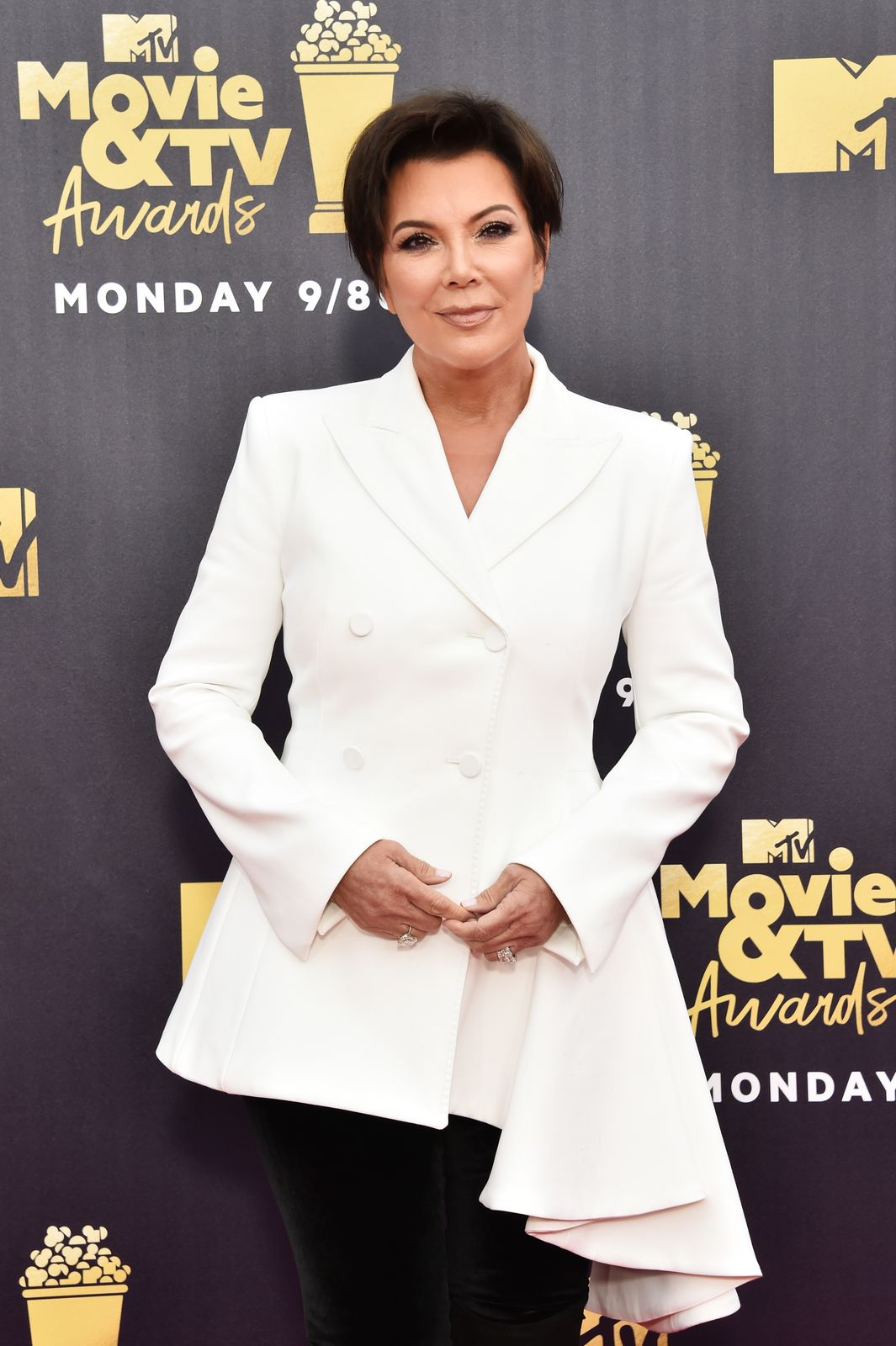 ---
During the same year as her divorce from Kardashian, Kris married retired Olympian, Bruce Jenner. The couple shares two daughters Kendall and Kylie. Kris's journey of grandmotherhood began at 53 when Kourtney and her then-boyfriend Scott Disick welcomed their son Mason in 2009. 
---
The Kardashian clan has since expanded and Kris is a grandmother of 10 from all of her children except for Kendall. When asked how she would like to be remembered one day, the Keeping Up With The Kardashian star simply responded:
"A great mom and a great grandmother and just being a good person and being out there trying to do good things for the world."
---
3. NICOLAS CAGE, 50
The Ghost Rider star is one of Hollywood's most memorable actors. Cage's relationship life has seen it's ups and downs as he has been married 4 times and been involved in many relationships. He has two sons, the first being Weston Cappola Cage with his ex-girlfriend and actress Christina Fulton.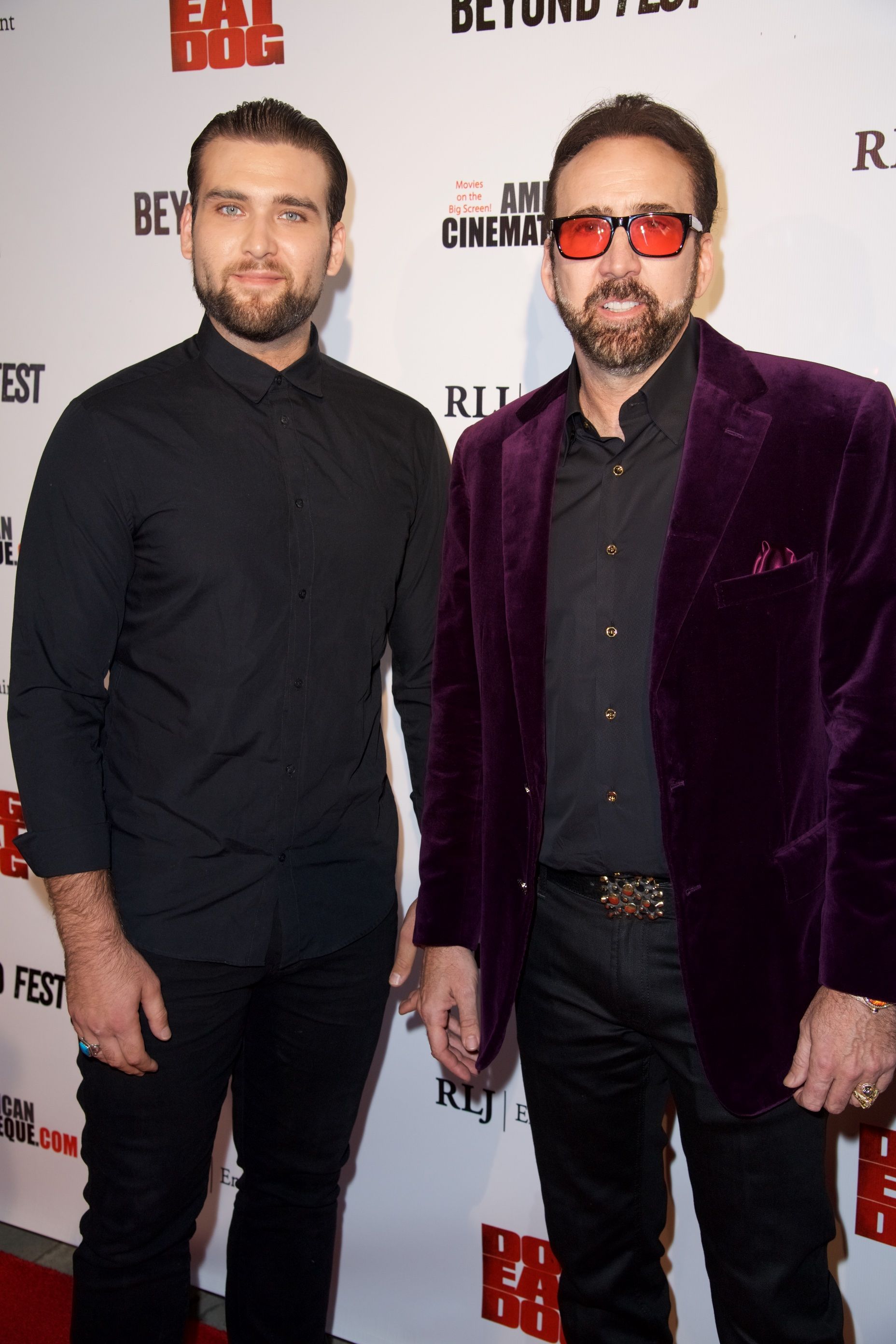 ---
The actors second-born Kal-El Coppola Cage is from his third marriage with Alice Kim. Nicolas became a grandad at 50 when his son Weston and his ex-wife Danielle had a son named Lucian in 2014. Cage is now a grandparent to 4 kids as Weston went on to have 3 more children, Venice, Sorin, and Cyress.
In an interview with Entertainment Tonight, Weston has applauded his father's grandfathering skills. The 30-year-old musician stated that Nicolas is a "brilliant" grandfather and a great dad to him.
"I believe that a lot of the morals and philosophies that I will teach to my son definitely comes from my father." 
---
2. DONNY OSMOND, 47
The beloved singer and his wife Debbie Osmond have one of the longest standing marriages in Hollywood, which is a great accomplishment in a land where marriages don't last too long. The couple has been living in wedded bliss for 42 years. The couple has 5 sons, Donald, Jeremy, Brandon, Christopher, and Joshua.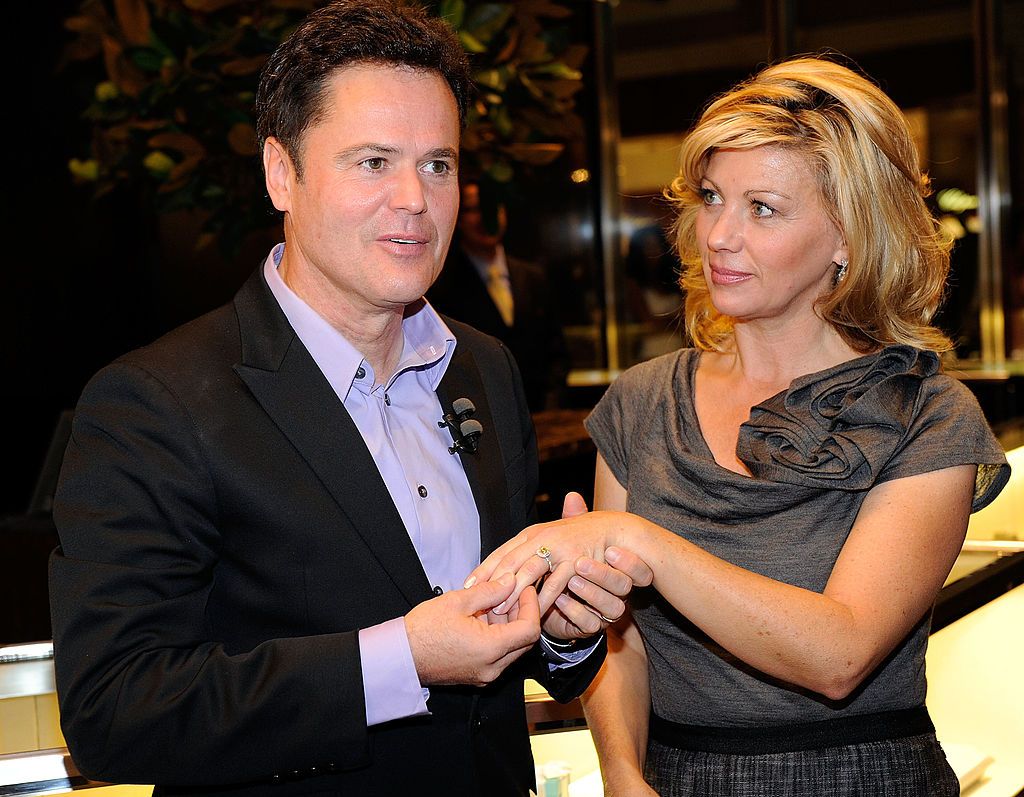 ---
Donny received his title of grandfather in 2005 with the birth of his grandson Dylan, whose parents are Jeremy and his wife Melissa. The Masked Singer star now has 10 grandchildren and all but one are boys. His one and only granddaughter is the apple of his eye, however, he enjoys being a grandfather to all of his grandkids. 
---
1. SNOOP DOGG, 43
Snoop Dogg has been active in the Hollywood business for almost 30 years. His bad-boy rapper persona covers his true lovable character and family-orientated nature. The rapping sensation has been married to his wife Shante Broadus for 23 years.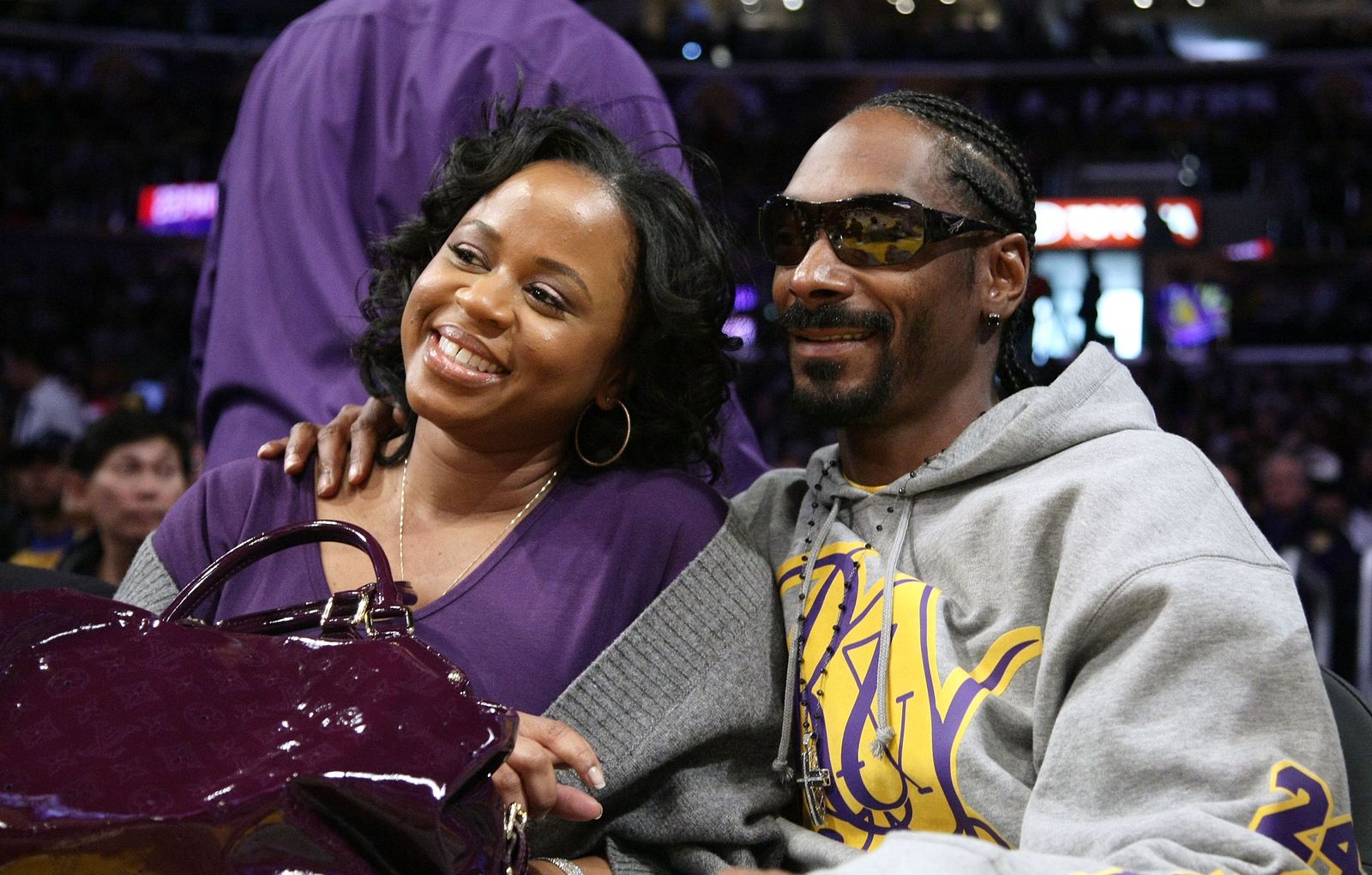 ---
Although the couple has faced some turbulent times in their relationship, they are still standing strong. Together they have 3 kids, Corde, Cordell, and Cory who were born in 1994, 1997, and 1999. The couple weathered a storm when Snoop fathered a son Julian Corrie Broadus during an affair with Laurie Hammond.
Despite this hiccup, good times were ahead for the Broadus family. Snoop became a first-time grandfather at 43 when his eldest son Corde welcomed a son named Zion with his girlfriend Jessica Kayzer in 2015. The rapper turned TV host was excited about being a grandfather for the first time.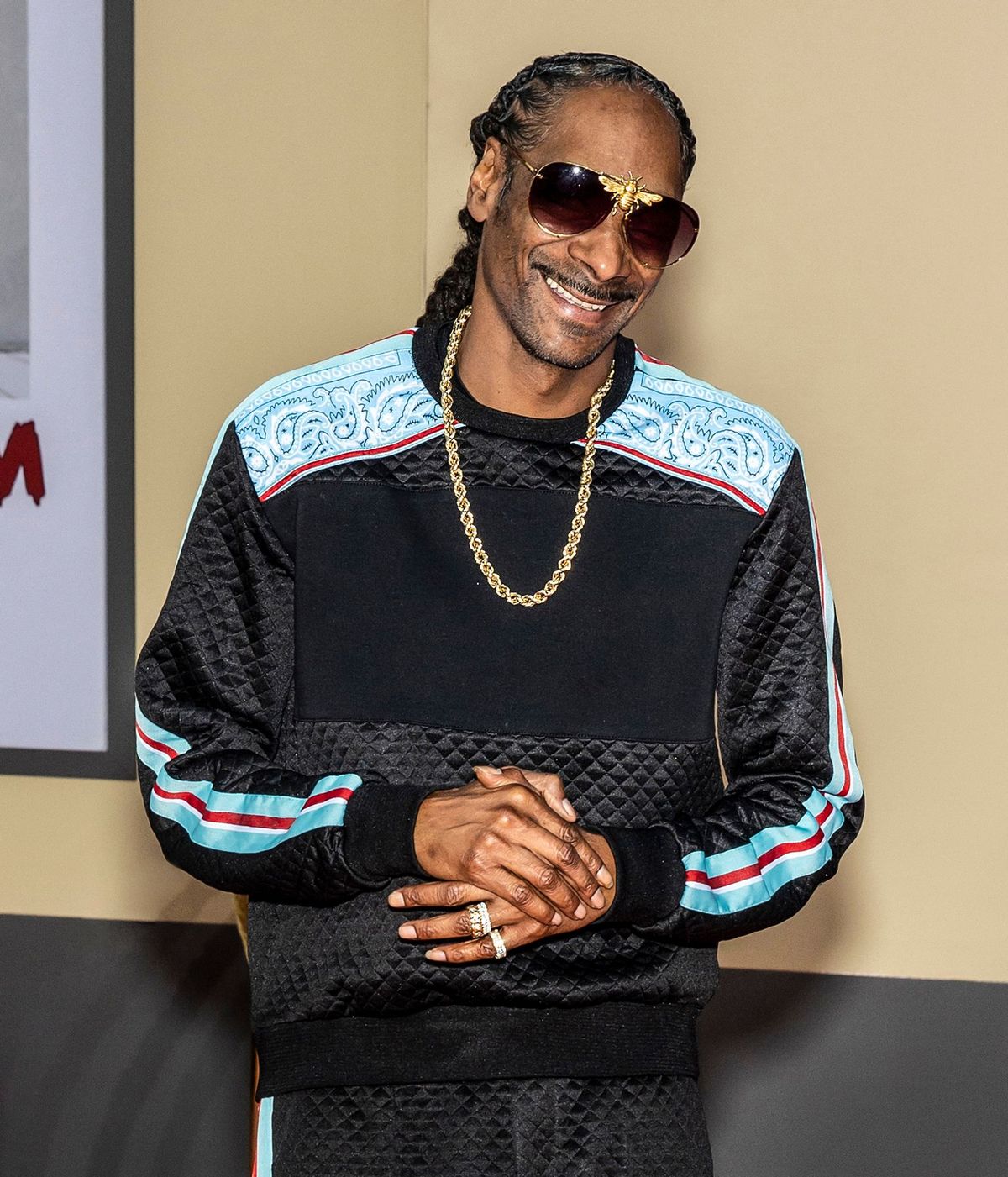 ---
After the arrival of his grandson, he spoke about what kind of grandad he will be and you might be surprised by his stance. The rapper shared that he is going to be "gullible" and an easy-going kind of grandparent.
"It's just a spark of joy just to look into his eyes and be able to hold him. I thank my oldest son for making me a grandfather."
Little did Snoop know that it was only the beginning. In 2018, the rap veterans' son Corde had a daughter named Eleven with his girlfriend Soraya Love. One year after, the couple welcomed their second child Kai Love. Snoop Dogg is now a grandfather to 3 grandchildren!
---