Details of Jason Momoa and Lisa Bonet's Love Story
We have no doubt that Jason Momoa and Lisa Bonet's love story is the perfect example of what real romance is. But why does Momoa consider himself a full-fledged stalker? And who was upset by their relationship? Let's find out everything about Jason Momoa and Lisa Bonet's unconventional marriage.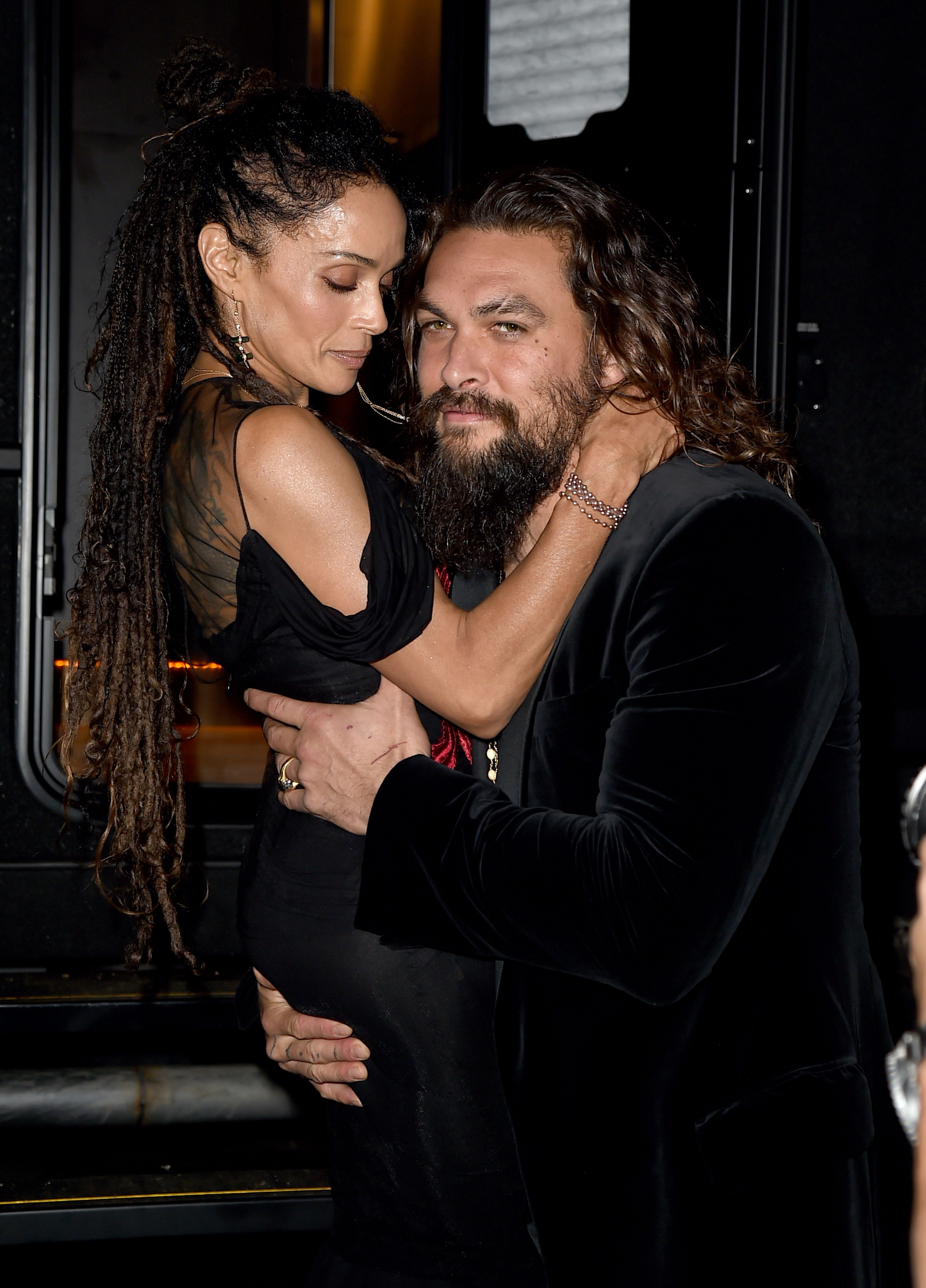 ---
7. DESTINED TO MEET
It turns out that the Aquaman star fell for Lisa when he was only 8 years old! But he never actually saw her in real life! Back in the '80s, Bonet was one of the lead actors on the hit television series, The Cosby Show.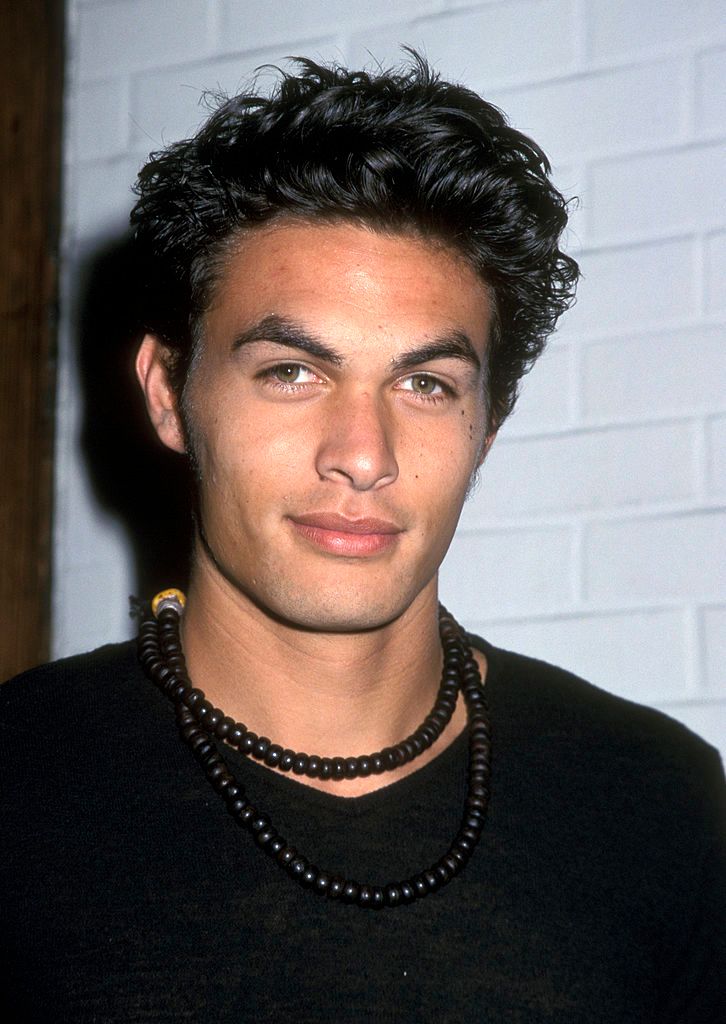 ---
And although she was a TV star and 12 years older than Jason, for the future Hollywood star it was something much more than just a childhood crush: he promised himself that he would meet her one day. Momoa recently confessed on the Late Late Show:
"Ever since I saw her on TV, I was like 'Mommy, I want that one.' I'm gonna stalk you for the rest of my life and I'm gonna get you."
And, as we all know, Jason's childhood dream actually came true! Of course, a little bit of history preceded their meeting – but we'll come back to that a little bit later.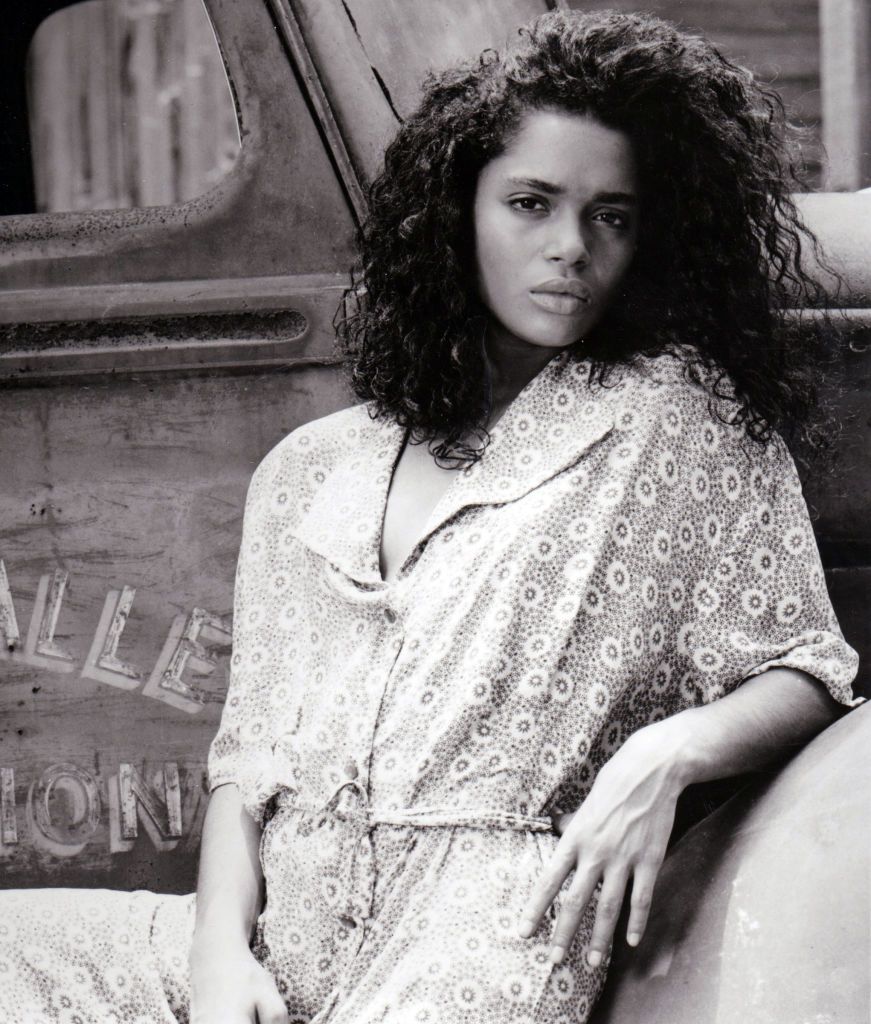 ---
6. FIRST MEETING IN REAL LIFE 
Fast-forward 18 years and Momoa finally met his dream girl at the age of 26. He just happened to be in the right place at the right time! One night, mutual friends introduced the two at a jazz club. But we can't say that Jason wasn't expecting the meeting: he even dreaded his hair shortly before, because Lisa wore the same hairstyle at the time.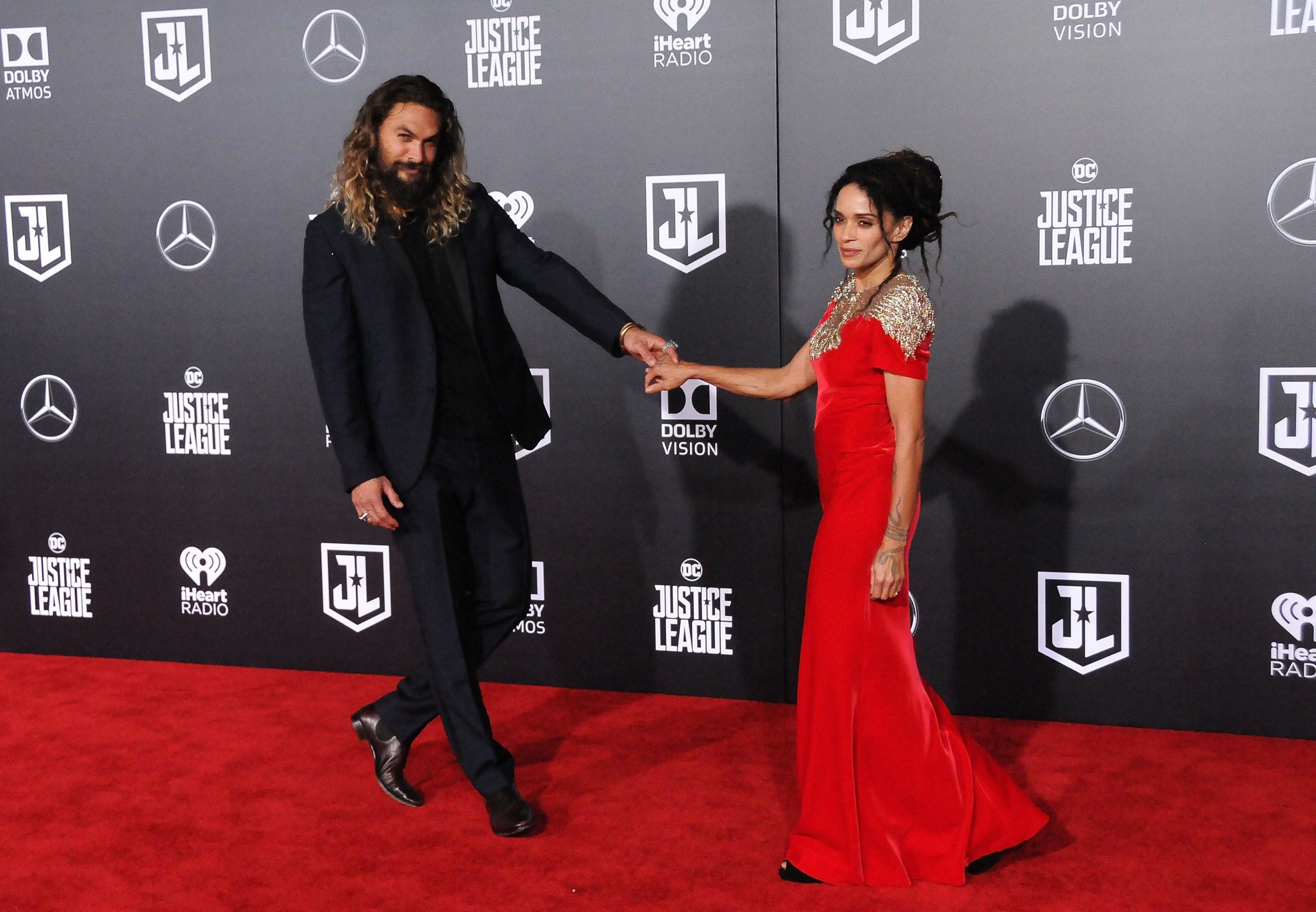 ---
That evening, Lisa actually introduced herself to him. And although Jason tried to play it cool, he was understandably ecstatic. Momoa definitely didn't want to waste this perfect moment, so he convinced Lisa to take him home because he was living in a hotel and didn't have a car.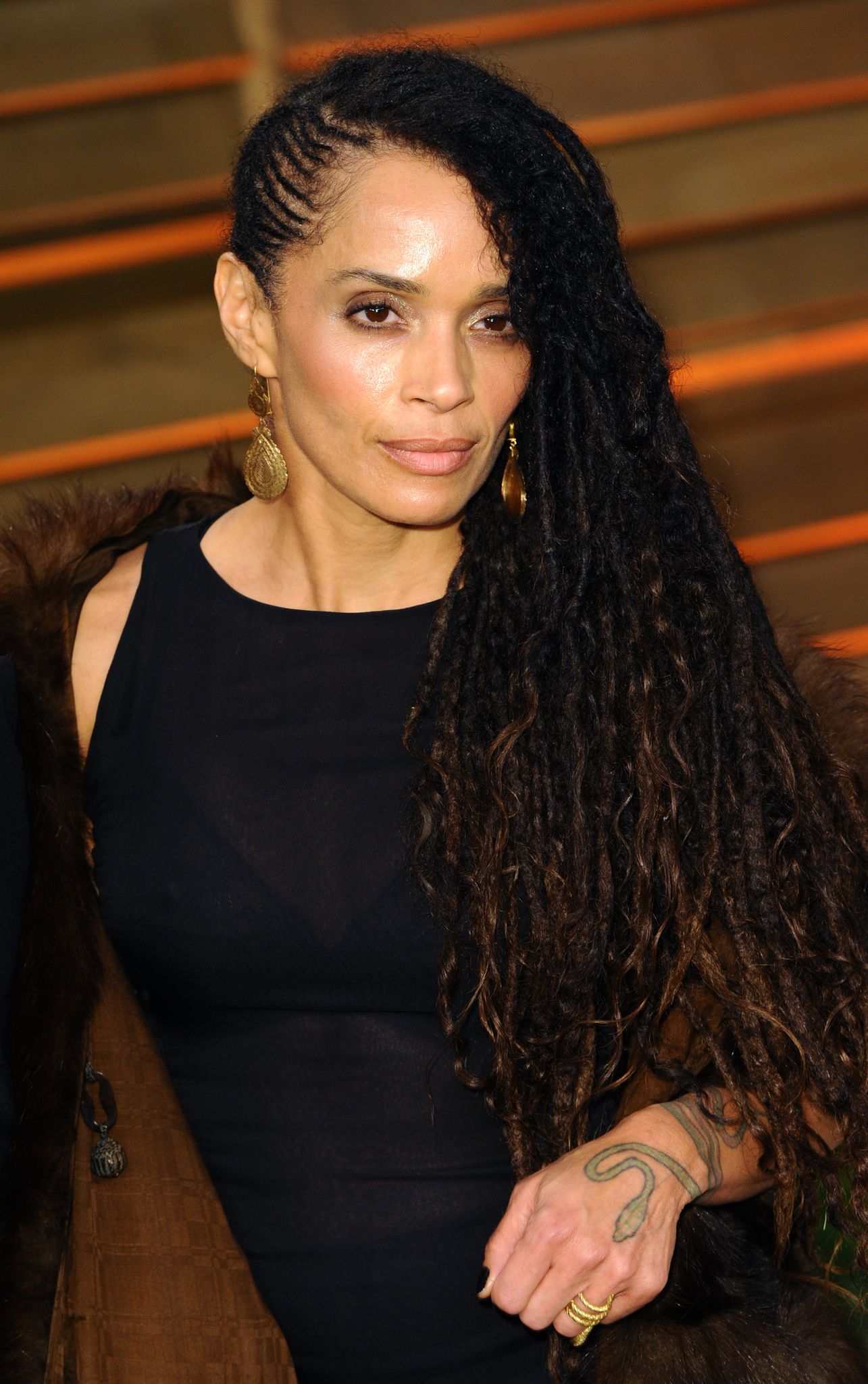 ---
On their way, the couple stopped at a cafe for an impromptu date, where Lisa ordered a glass of Guinness – which happened to be Jason's favorite drink! And that. was. it. Lisa Bonet later revealed in an interview with Porter magazine:
"I can't say it was full-on from the moment we saw each other, but we have been together from the day that we met," - she shared. - "In that moment, love came and it came big."
However, while the whirlwind love story made for a happy memory for Lisa and Jason, there was a person who was totally mortified by the news.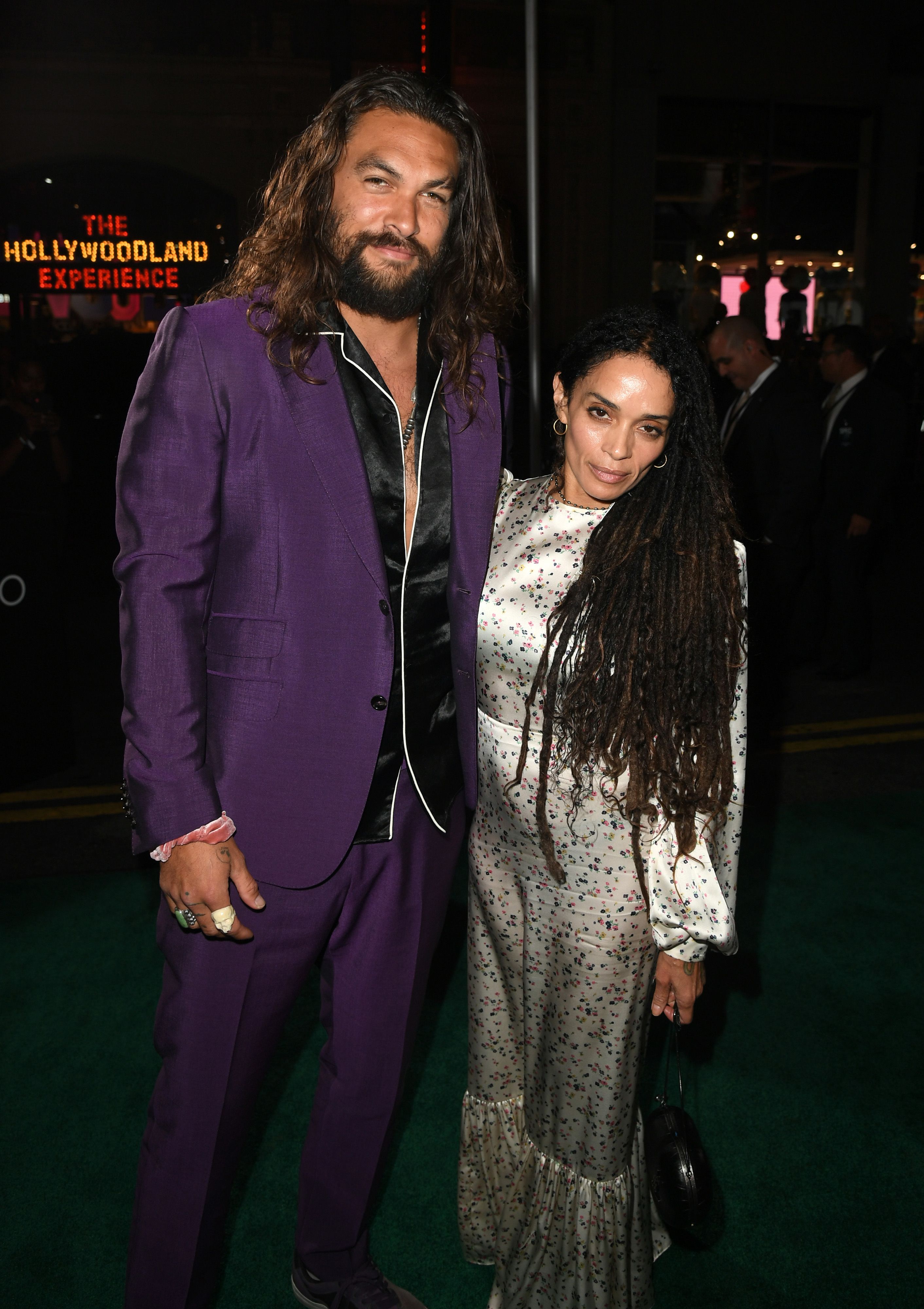 ---
5. THE NEGLECTED FIANCEE 
Shockingly, at the time Momoa met Lisa Bonet, he was in a very serious relationship with an Australian actress Simmone Jade Mackinnon! They met on the set of the Baywatch series and were together for seven years. Moreover, in 2004, just several months before Jason met his future wife, he and Simmone got engaged!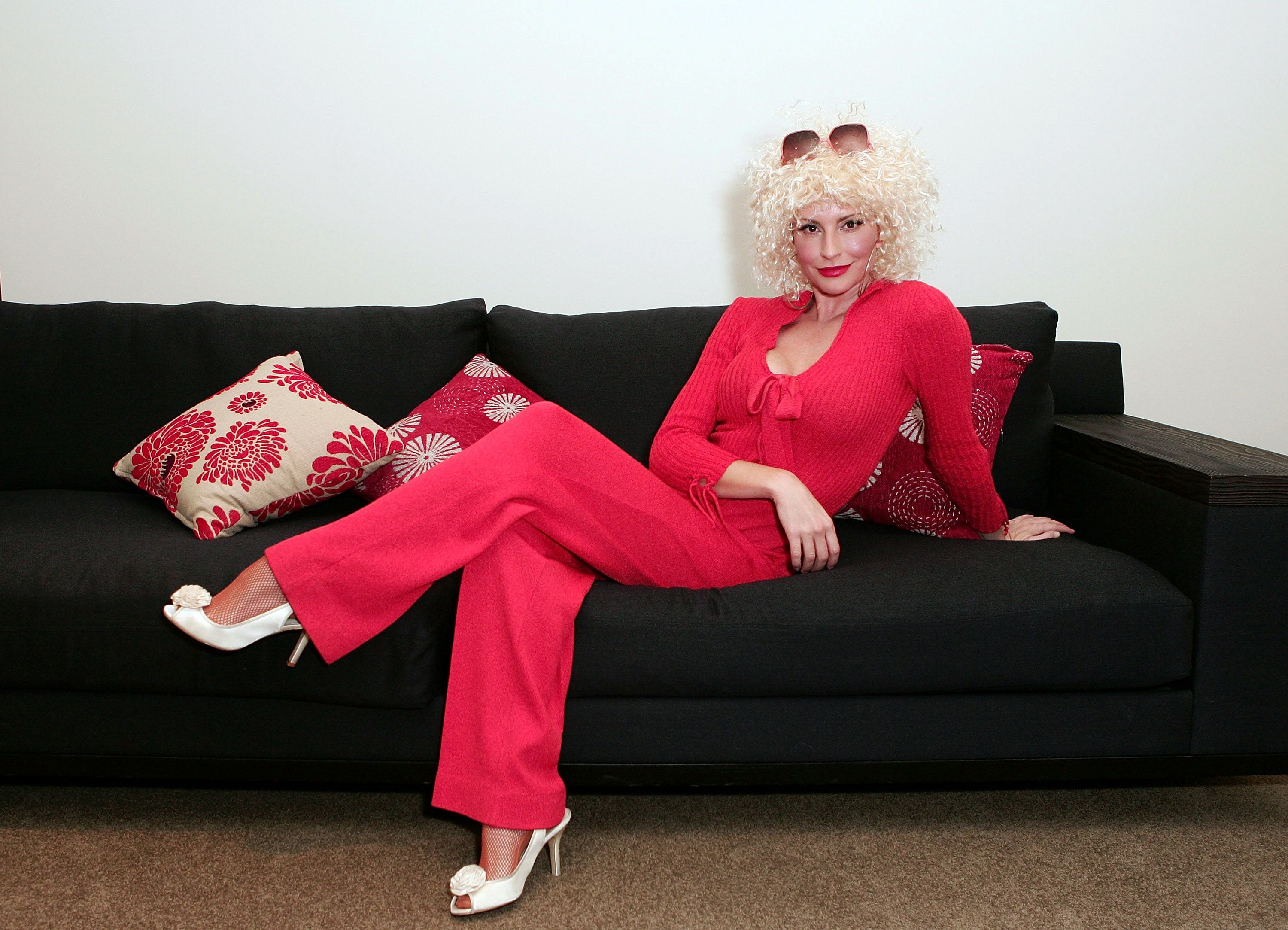 ---
And while Lisa was already sharing a cozy relationship with Momoa, Simmone was still under the impression that she and Jason were getting married. Mackinnon split with Momoa soon after she found out that Bonet was pregnant with his child. 
Simmone reportedly told Confidential that she was shocked and understandably very upset by the news. Fortunately, the Australian actress has moved on, and now she and Momoa are on friendly terms again, as we can see from their chance encounter at a party in Beverly Hills in 2013. 
---
4. BECOMING A FAMILY
Jason Momoa and Lisa Bonet welcomed their daughter, Lola Iolani, in 2007, and a son Nakoa-Wolf a year later. But Lisa already had a daughter an older, singer, and actress Zoë Kravitz. Bonet and her ex-husband, rocker Lenny Kravitz, finalized their divorced in 1993 and put a lot of work in to become best friends again.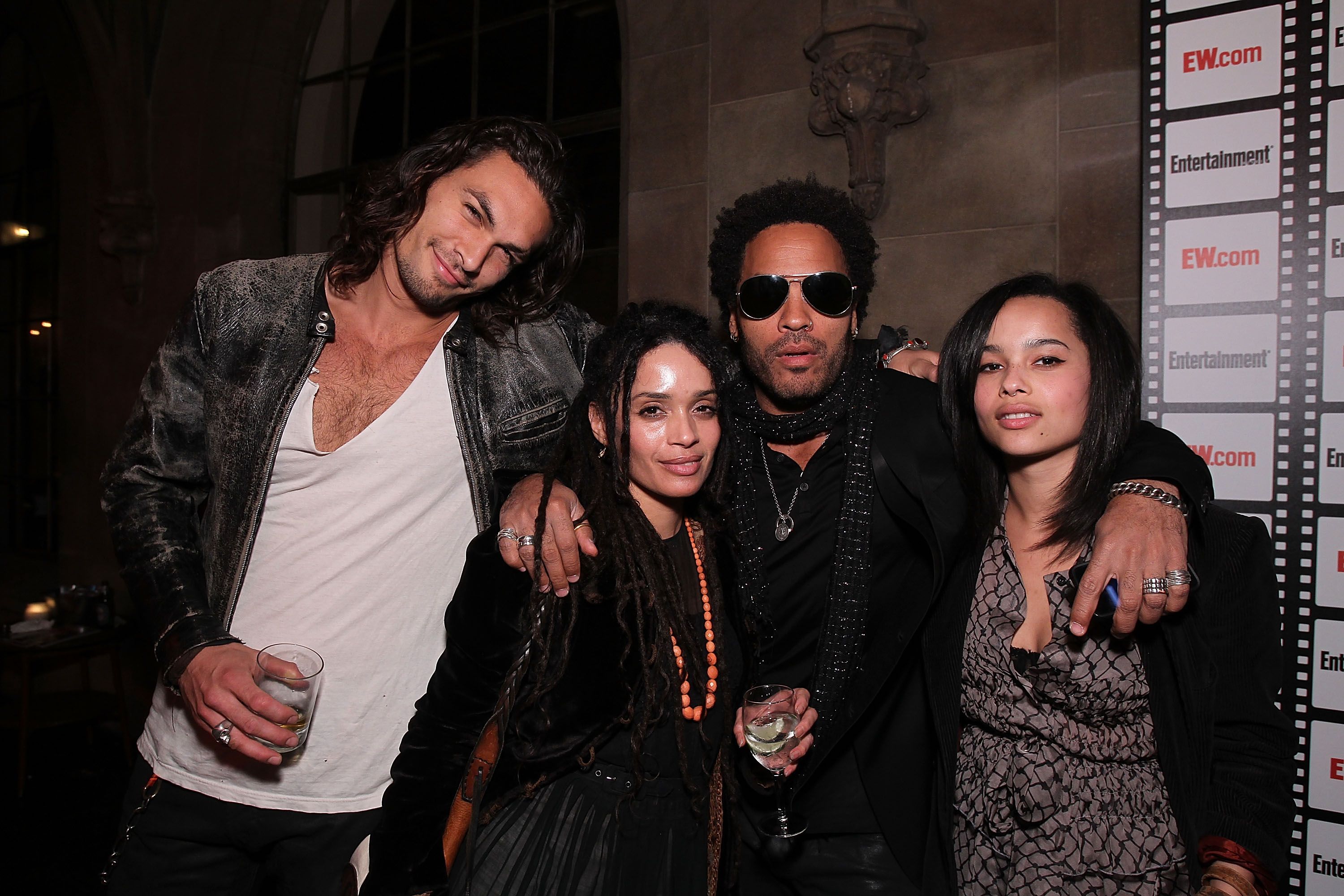 ---
So for Momoa, winning over Bonet wasn't enough – he also needed to get along with Zoe and her father! But Jason seems to have a gift for making friends. In a Rolling Stone interview, Zoë Kravitz recalled the first time she met Momoa.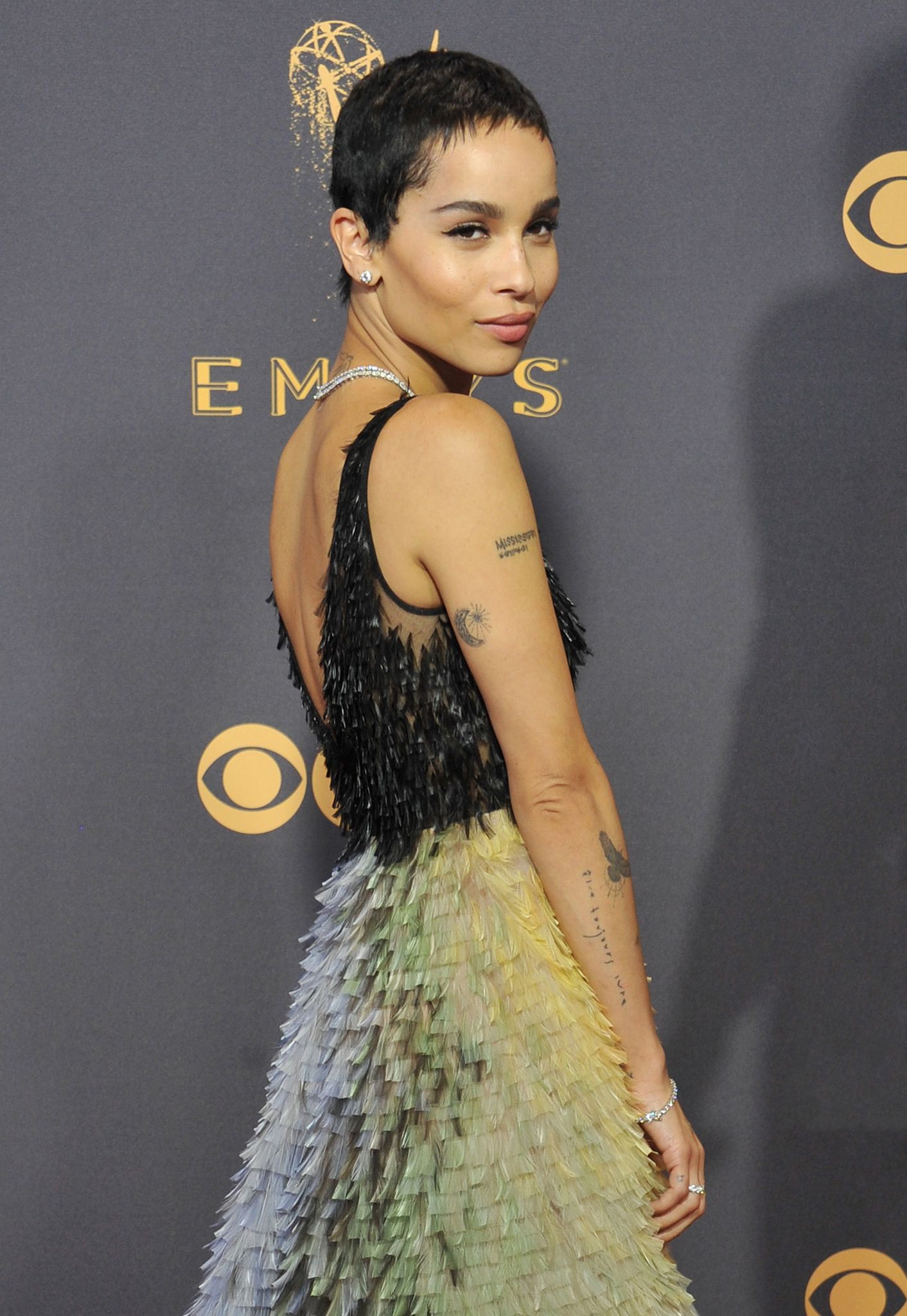 ---
She was in high school, and he tagged along drinking forties with her and her friends! And now they have a really wonderful relationship, calling each other, adorably, 'Zozo bear" and 'Papa Bear'. Momoa and Zoë even have matching arm tattoos! They are in French, and translate to "always be drunk." 
---
But the sweetest thing is that Zoë named her band "Lolawolf" - after her younger siblings. As for Lenny Kravitz, he's fallen victim to Momoa's charm as well! They've become even more than close friends:
"Our families are blended." - Kravitz opened up about their relationship in a recent interview, "I love Lisa's husband — he's like a brother to me — and I love their kids."
As Momoa revealed on Instagram, he even bought Kravitz and himself matching rings! Isn't it admirable how these two men actually formed a bond for the good of their shared family?
---
3. FULL-ON FAMILY LOVE
The masculine image of Aquaman and Khal Drogo makes many fans think that Momoa is a rough kind of guy. But the truth is – he's nothing like that in his personal life. Momoa admits, that before having kids he was just "wasting time".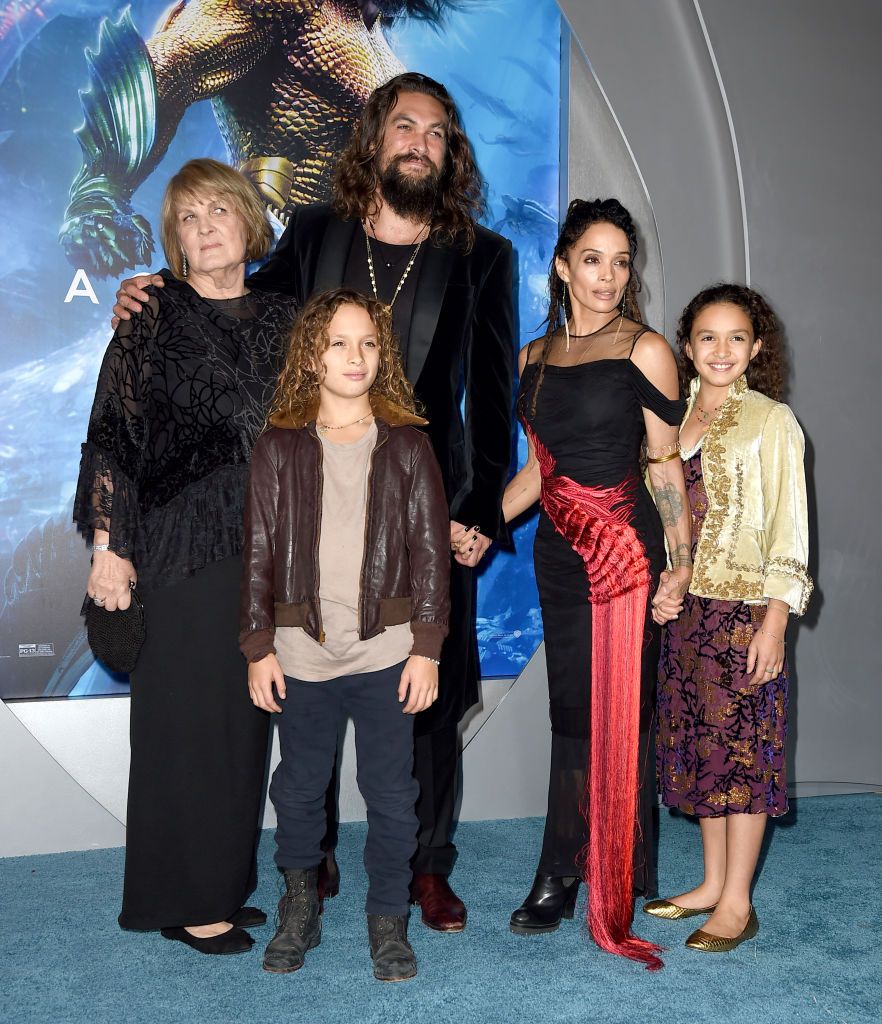 ---
And becoming a father changed him, and probably even saved his life! In 2019 he revealed in an interview with Men's Health, how thankful he is for his family:
"I think I'd be in a whole worse place if I didn't have a beautiful wife and children. They keep me in the sky but they also keep me grounded."
Although he was pretty reckless before, now he's more focused and takes care of himself more, because he wants "to stick around" and watch his children grow. Lisa Bonet refers to her husband as an "alpha male who stands for love and family."
"Jason embodies a rare form of masculinity in this day and age – he's a leader; he's generous. Just in terms of charisma, physique, the right use of power, responsibility, work ethic, you can go down the line," she added.
---
By the way, although Momoa states that Lisa has always been his queen, he told his wife about his childhood infatuation of her only after they had two kids together! (Because otherwise, he would consider himself to be a stalker.) The couple might seem like strict parents as they try to keep their kids away from media as much as possible.
"I feel strongly about remaining as media-free as we can." – Bonet commented on it. - "I really want to cultivate my children's imaginations. I love that they can go off and play for hours making paper airplanes."
Momoa also encourages Lola and Wolf to exercise and often joins them in their activities – from going nuts on skateboards, to rock-climbing. And he even shares with them his biggest passion – motorbikes.
---
2. A FULLY SUPPORTIVE HUSBAND
Lisa Bonet exited The Cosby Show, the series that made her a star, in 1991. After that, she didn't have many roles, as she only wanted to participate in projects she really loved. But she also admitted to being a shy person, and Jason Momoa was the one who helped her prepare emotionally to get back in the game when she returned to TV in the short-lived Life on Mars series.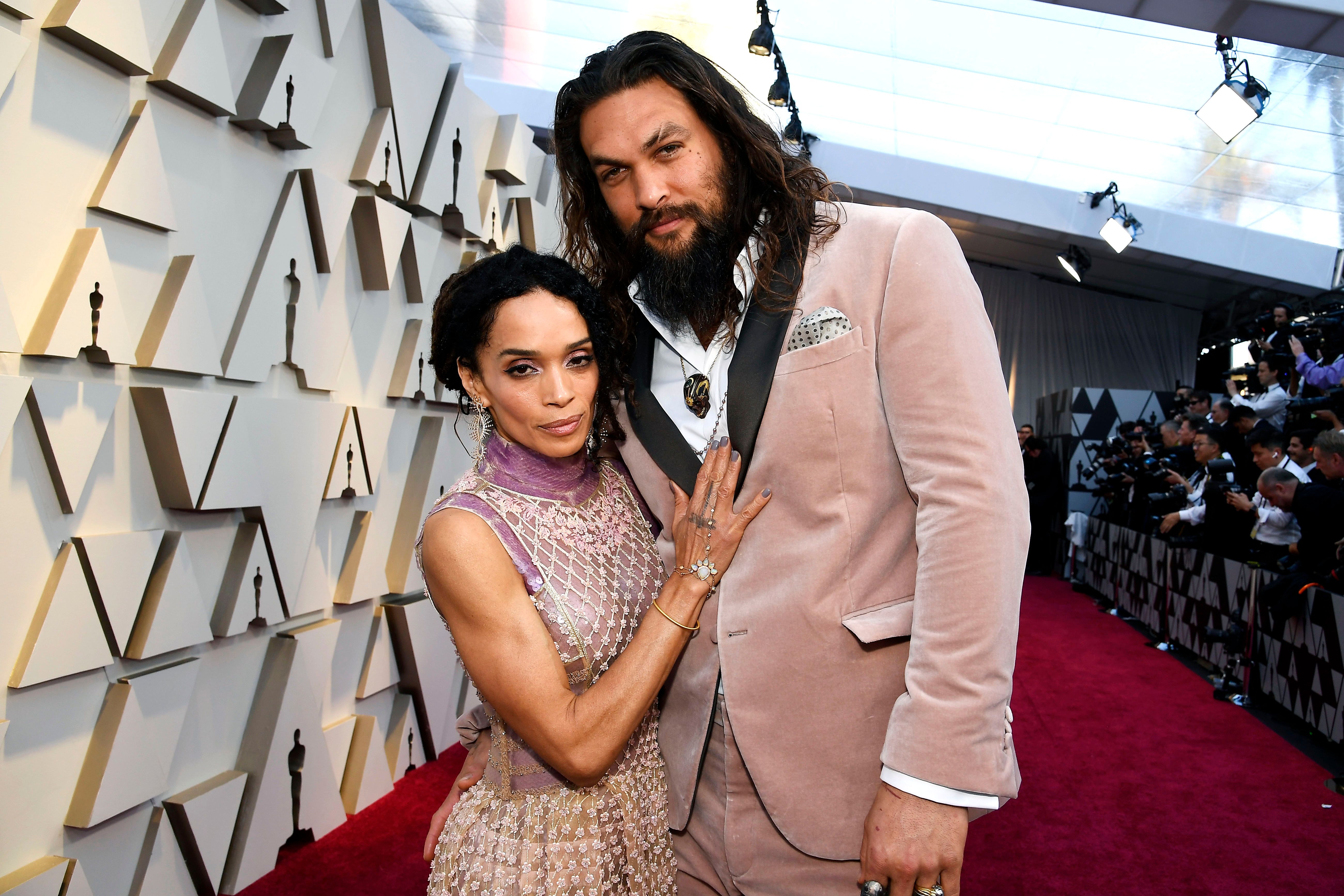 ---

"To have my face reinstated in minds and homes once a week was an intense decision," she told People. "Having a mate has given me that feeling of safety. Jason is the love of my life. He's everything I hoped would come."
Moreover, Jason himself wrote and directed his passion project Road to Paloma – a dramatic thriller in which he also starred. Bonet played his love interest, and, of course, they shared a romantic scene! 
Momoa later shared with Collider that it was actually a tough scene for him to shoot, as it was like trying to capture the first time they met – and those "real, true, beautiful moments" are hard to get. While the movie was met with mixed reviews, Momoa explained that directing his spouse was like nothing else.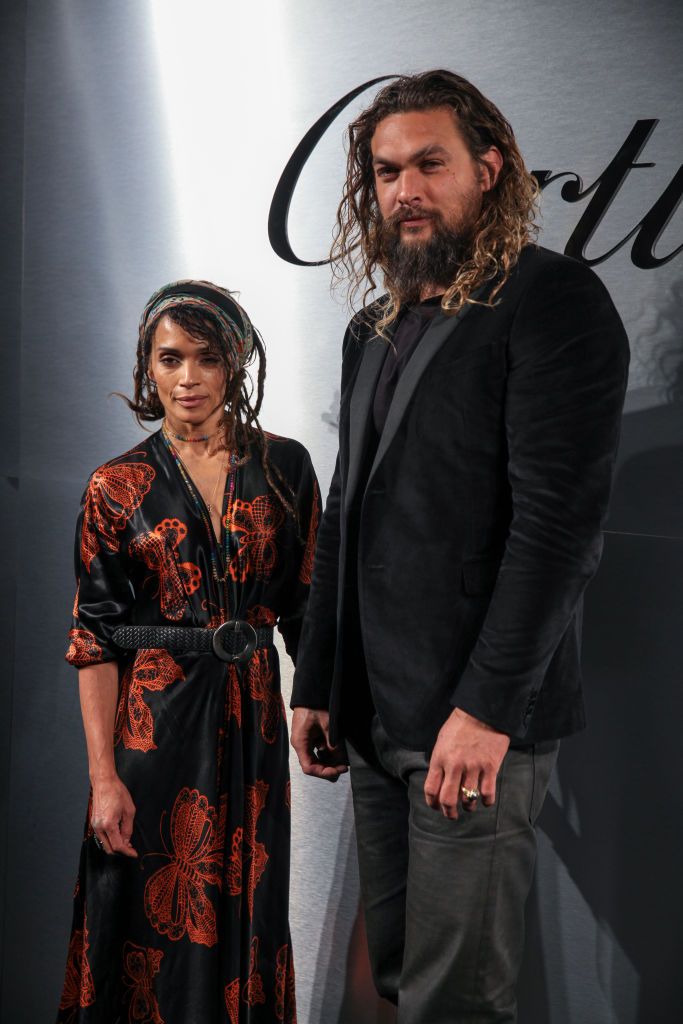 ---

"It's an honor," he said to Collider about working with Lisa. "In this business, we have to travel so far away from our families. We have two children, so if we can work together, that's awesome."
That collaboration led to them both starring in theTV series The Red Road, which lasted two seasons, but was definitely fun for them. But even if Momoa and Bonet aren't always in the same films, they do as much as they can together. For example, when he shot Aquaman in Australia for six months, the whole family came along as well.
---
1. A SECRET WEDDING 
Momoa is sure that anything is possible. And if someone says otherwise, Jason is like, "Listen here, I married Lisa Bonet!" Although he has always referred to Lisa as his wife, the duo only officially tied the knot in October 2017. The low-key ceremony took place at their home – a sprawling five-acre ranch in Topanga, California, with family and friends in attendance.
"I've been married to my wife for 12 years." - Momoa told Entertainment Tonight. - "It's just a gathering of our families and celebrating our love."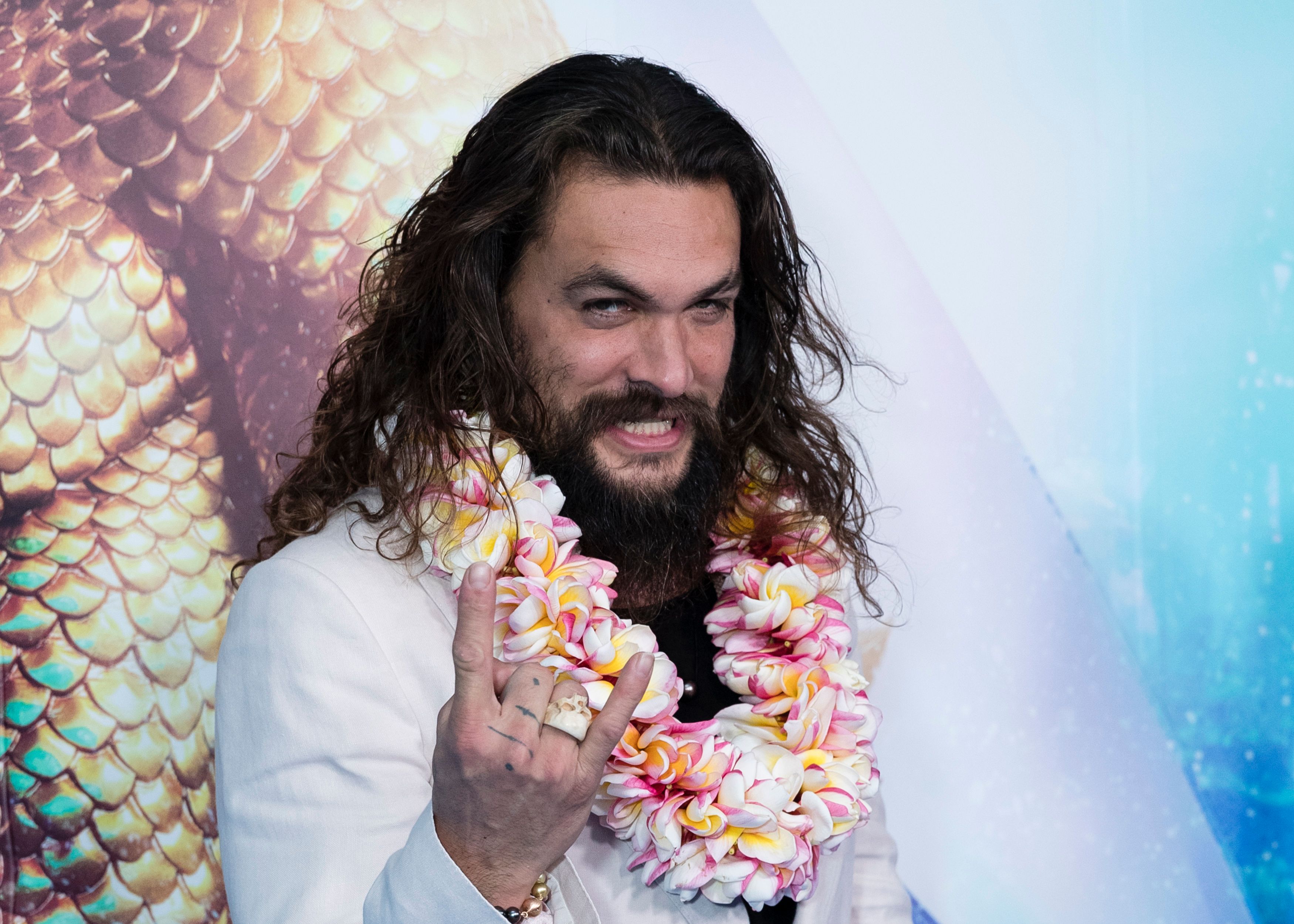 So, not much is known about their special day, but it is reported that some of the couple's guests performed a traditional Māori Haka for the bride! When asked at the Justice League premiere in November 2017 if they felt like newlyweds, the usually reserved Bonet burst into giggles, and Jason said:
"Oh, yeah. If I weren't on camera right now, I would tell you."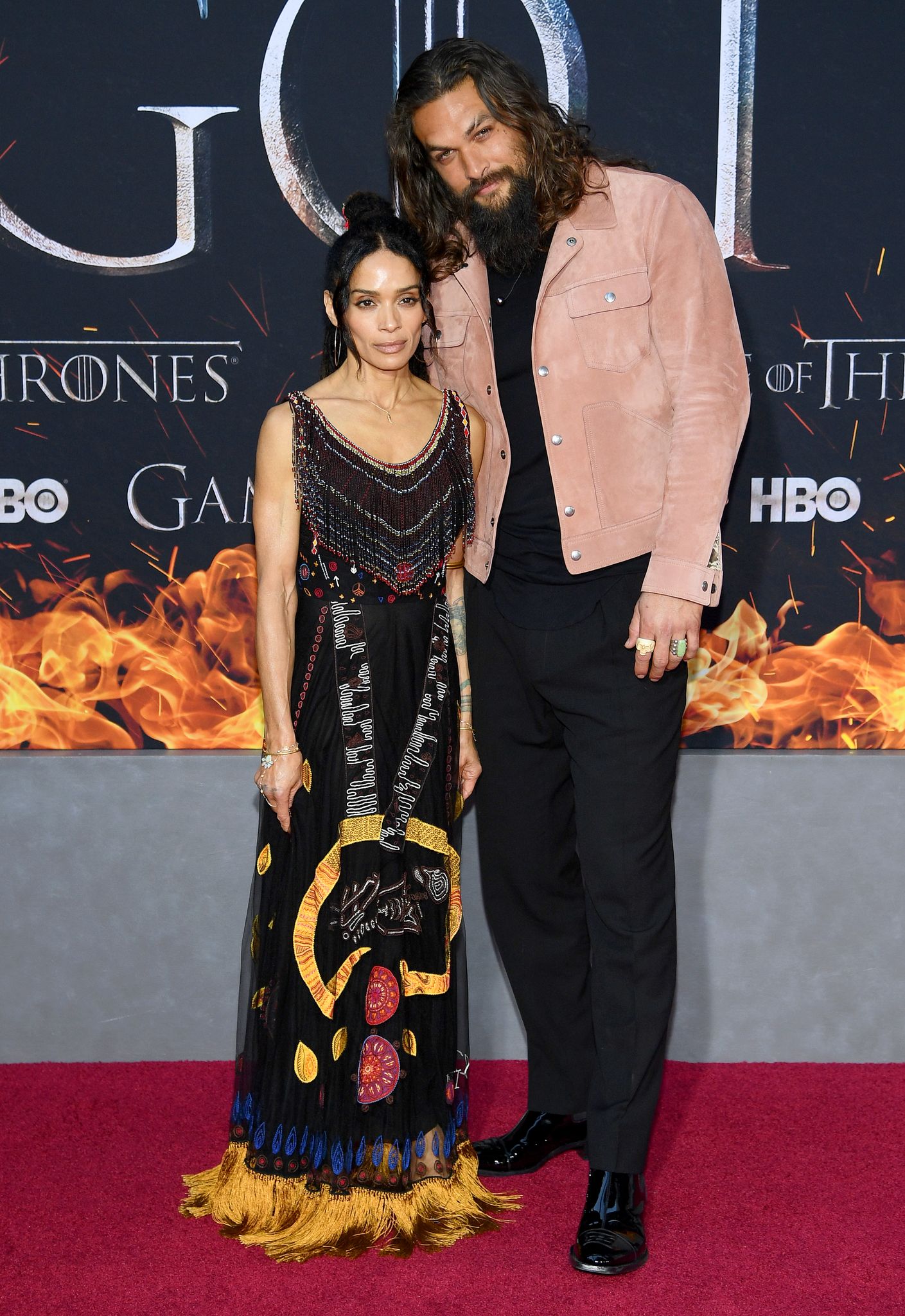 ---
Well, it's always a good idea to make sure your wife has a smile on her face! And Momoa does a lot to get it. Asked by Men's Health if he had any special secrets for a successful marriage after so many years together, he replied, laughing:
"No. Men are idiots and women are crazy. Generally speaking, I'm always wrong, so I just apologize. They're queens, man. Take care of your queen, and she'll take care of her king. Just do everything you can for her."
Another secret to their long-term relationship is that Jason has his own man cave with his motorbikes, drums, and guitars. And this is how Jason explained how it works in their house: "Goddesses belong up there, dirtbags down here."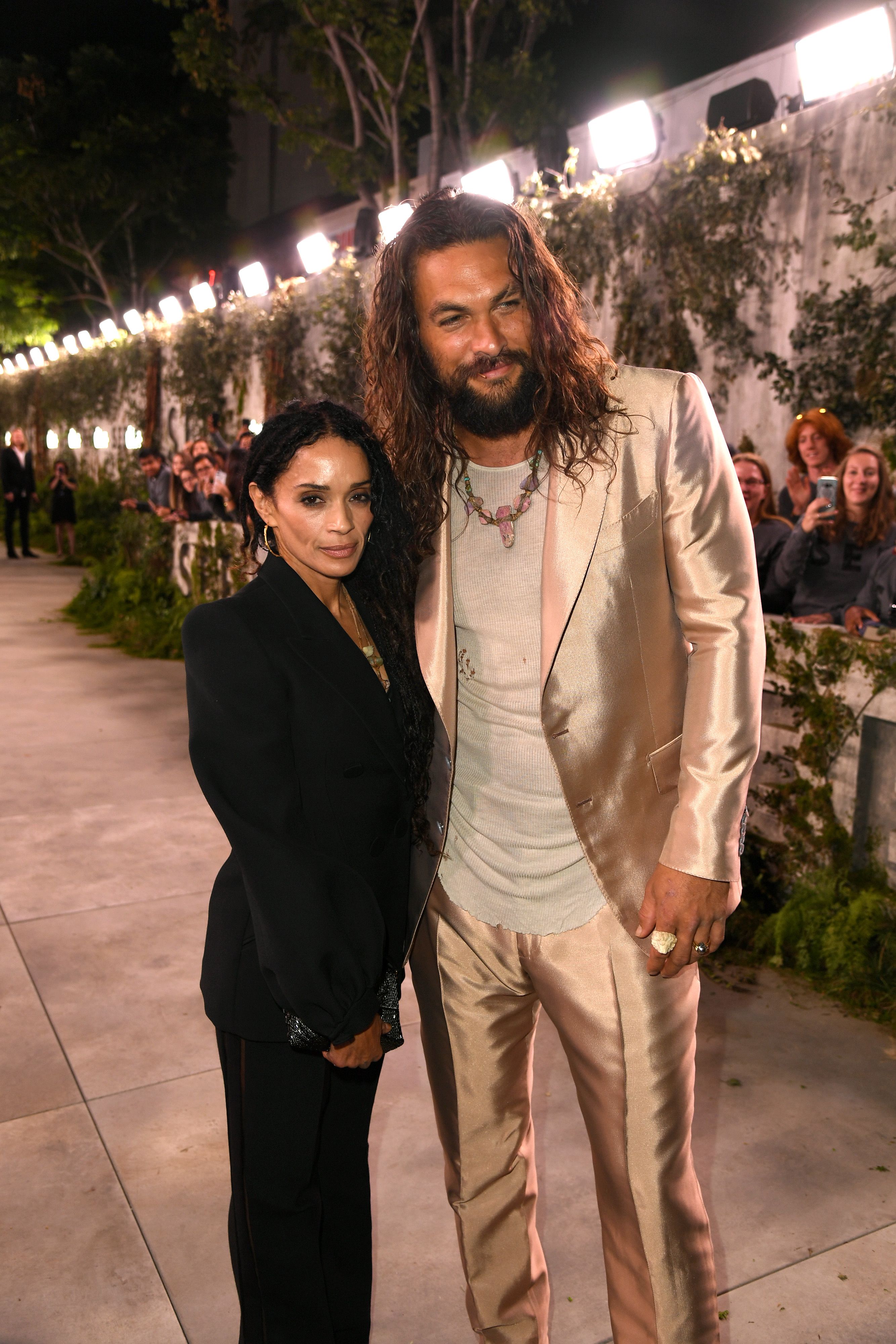 ---
It seems like decades after Jason Momoa first laid eyes on Lisa Bonet, nothing has changed. He's still head-over-heels in love with his wife. And here's super sweet proof of it: during the last Golden Globes ceremony Jason was caught showing off his biceps in a tank (!). It turns out, he gave his velvet jacket to Lisa!
"I had to take care of the wifey," he reportedly told photographers the day after the show. "It was cold in there."
Aren't they the perfect couple?