Kelly Clarkson's Brother Disapproved Her Decision About Their Father's Funeral
The megastar Kelly Clarkson might seem like she has it all together now, but her upbringing was tough. The singer and her family faced various challenges and grew up in a broken home. Kelly's relationship with her siblings has remained mostly private, but we've gathered all the details, so stay tuned!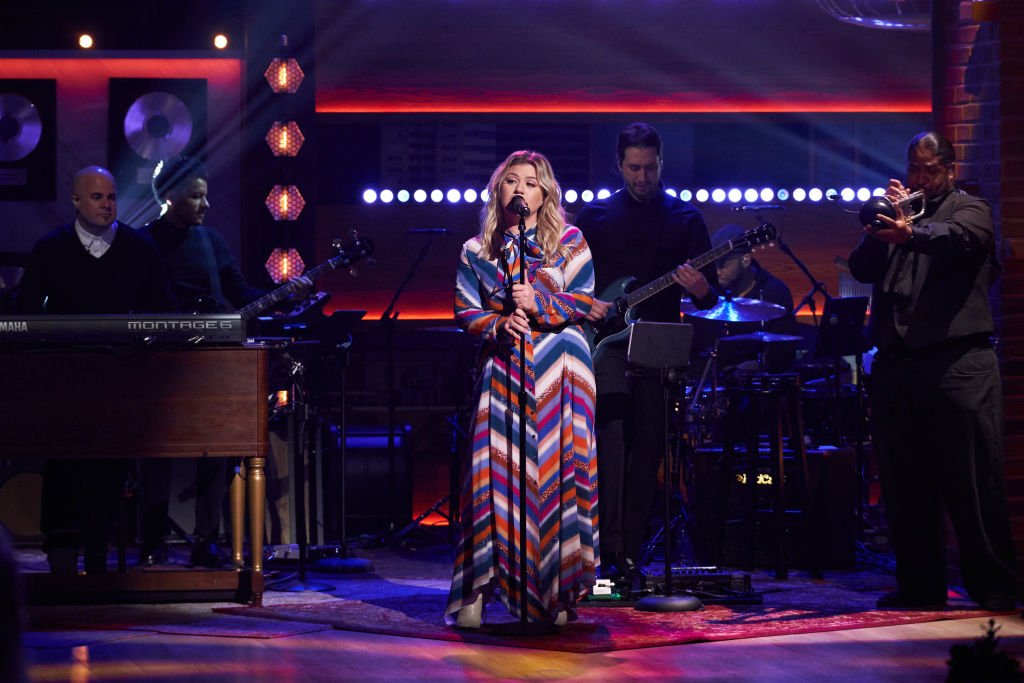 ---
Behind Kelly Clarkson's Hazel Eyes
American Idol changed Kelly Clarkson's life when she was a young twenty-something hailing from Fort Worth, Tex. The star's parents were relatively middle class as her mom was a teacher and her father, a former engineer, but her family dynamic shifted drastically when she was only six years old.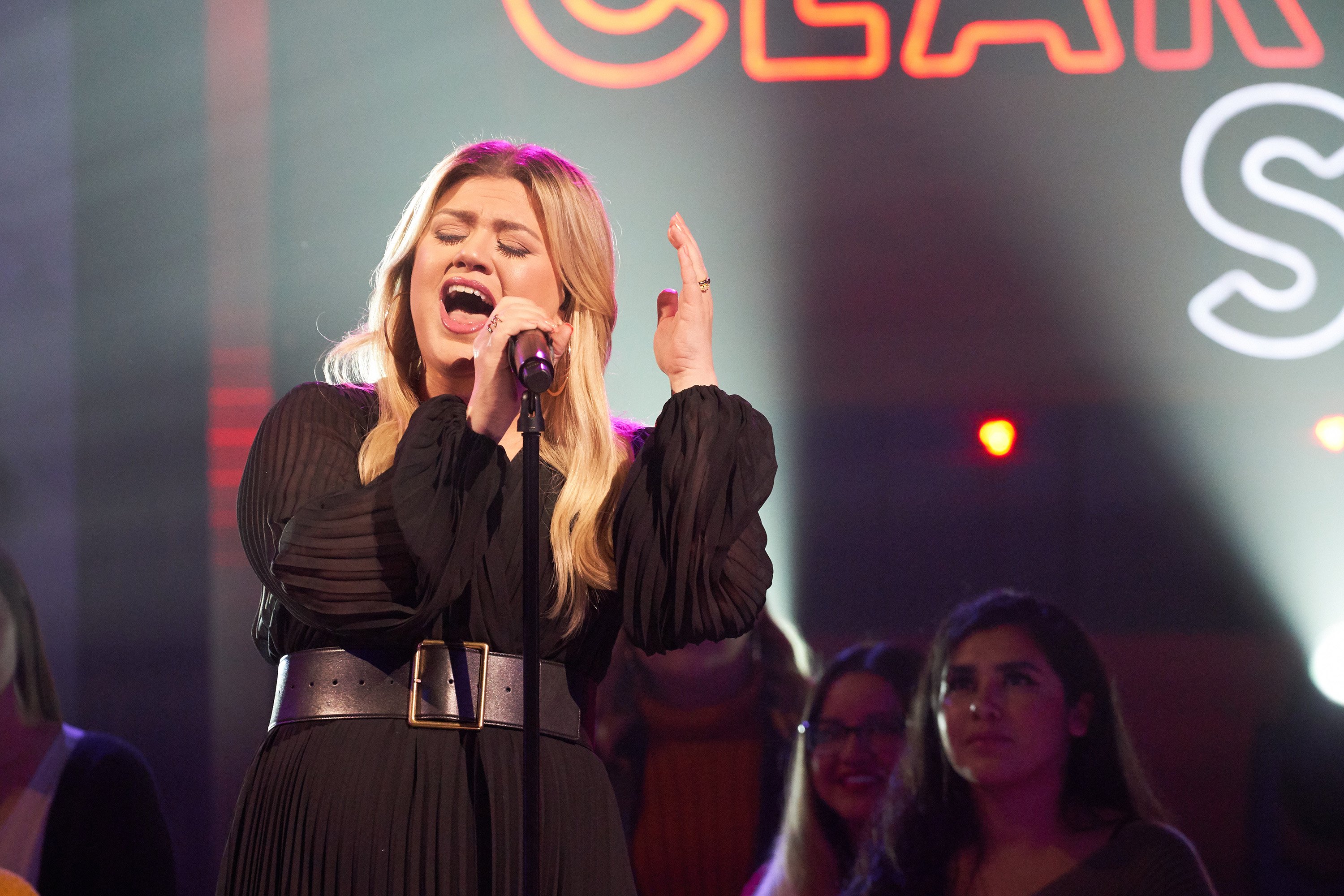 Kelly and her elder siblings were estranged from each other when their parents were divorced. Both of them remarried, and she consequently lost touch with the two beloved people in her life, siblings, Alyssa, and Jason. The trio was apart for many years, and it seemed like it would stay that way.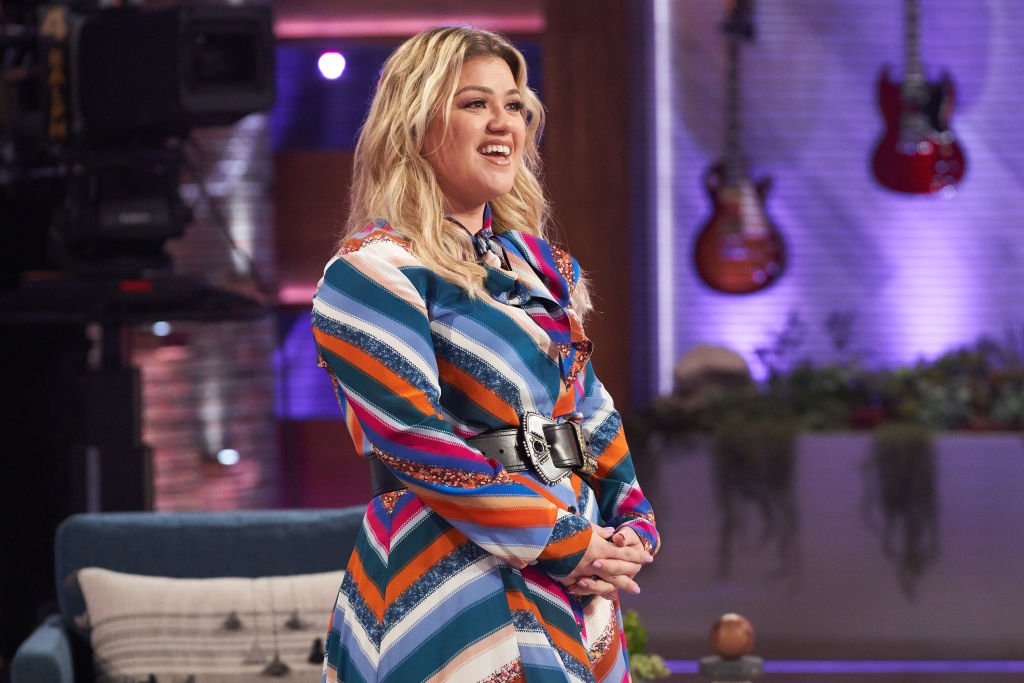 ---
She's No Longer Miss Independent 
Fans of the superstar will instantly recognize one of her first hits, "Miss Independent." For much of her life, those words did describe Kelly's reality as she was apart from her father in addition to her brother and sister. As the successful show host shared with SiriusXM in 2019:
"We didn't grow up together — at all. My sister grew up with my aunt and uncle in North Carolina and my brother grew up with my dad in California and I grew up in Texas with my mom."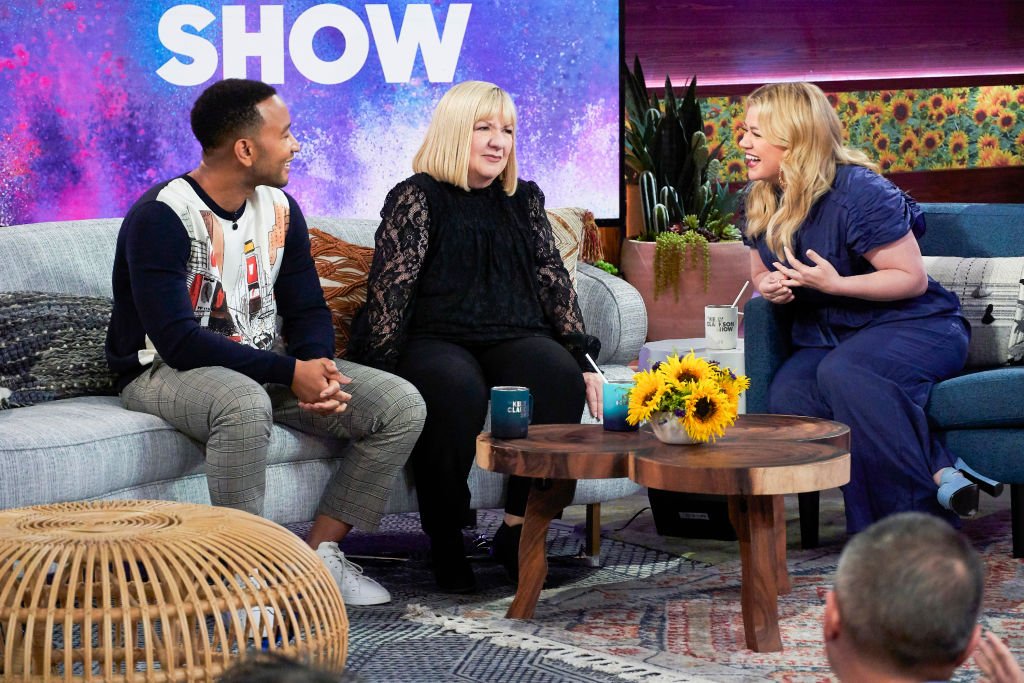 The trio finally reconnected just before she went for the life-changing audition with American Idol. Kelly shared that the three of them were very excited because of the prospects of her new opportunity. Despite being separated for so many years, they immediately felt a bond. She said:
"We all met up and everything, and then they got really excited because Idol happened. Which is really weird if you saw them — we're exactly the same. It's like we grew up together, it's really weird."
---
The First Meeting With Her Siblings In Ages
The Voice judge spoke candidly about why she could not visit or see her siblings frequently. None of them had the financial means to travel around the country, and this remained the situation for ages. It was only when her brother, Jason, tied the knot in 2001 that things changed.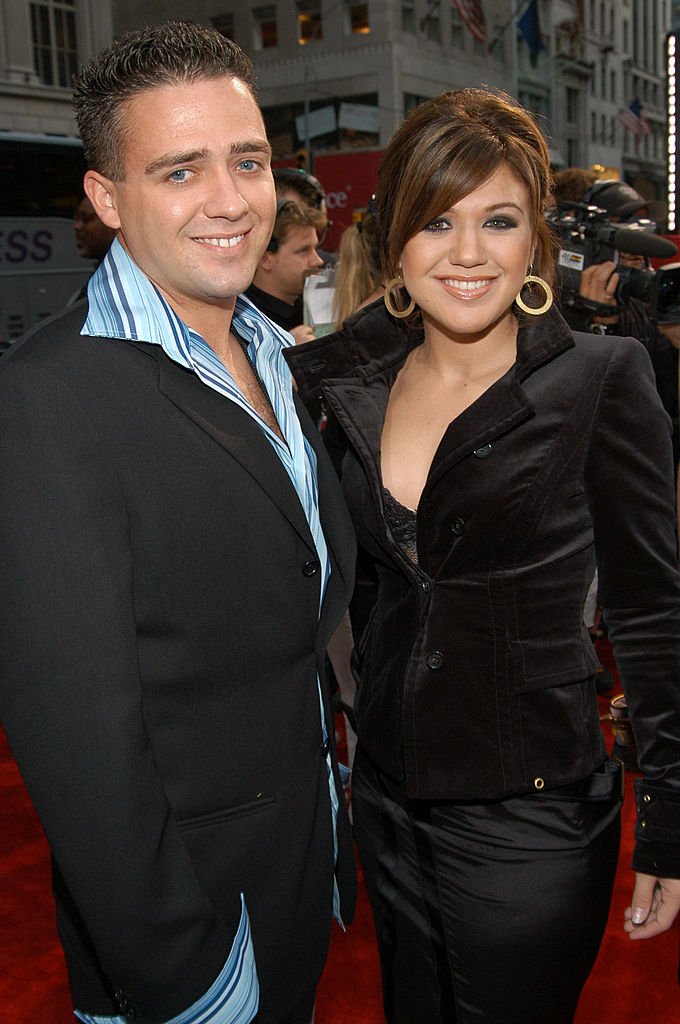 The three were reunited for the wedding, which took place in Alaska, a year before Kelly's life would change in 2002 thanks to American Idol. This event sparked a continued interest in keeping up communication. Little did they know that the following year, things would change for their sibling dynamic as Kelly was about to be discovered!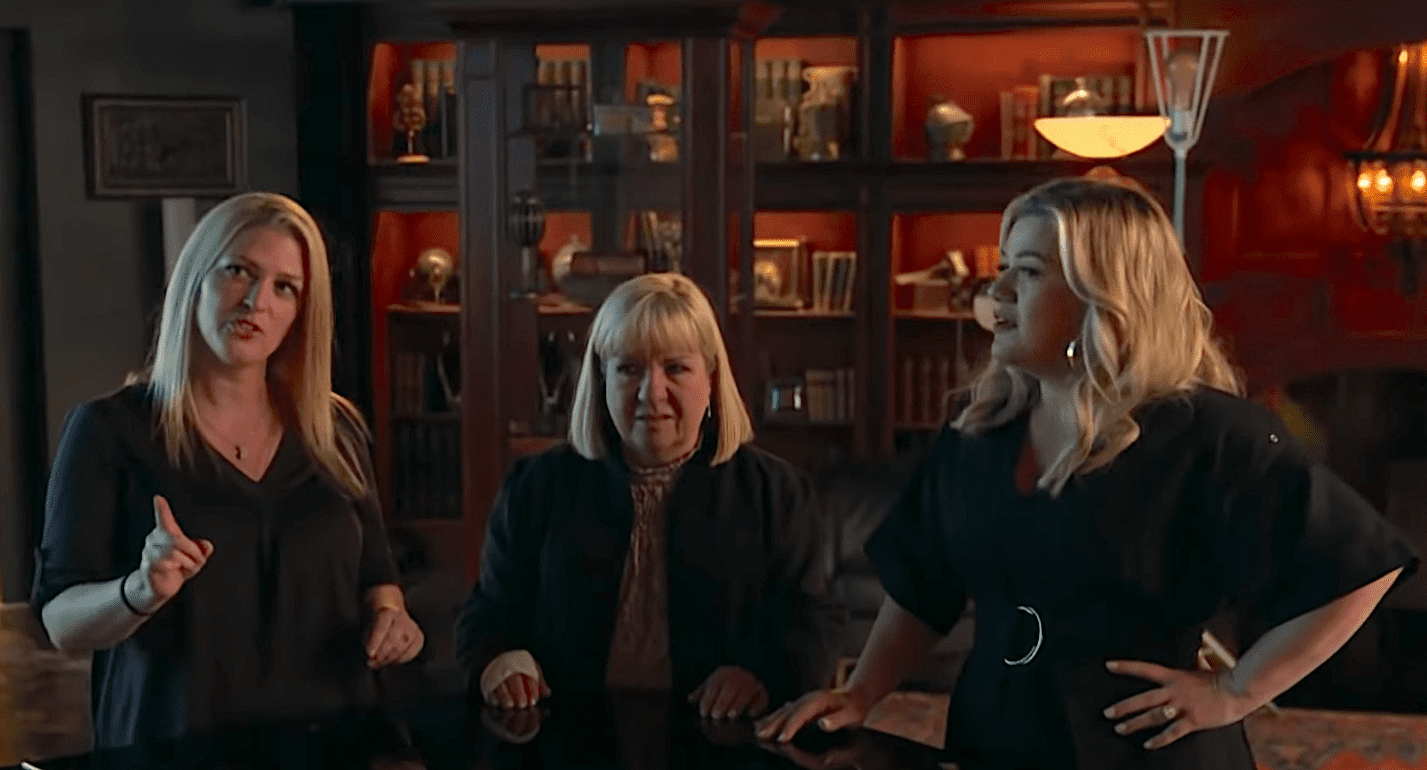 ---
Embracing The Past To Make A Better Future 
The former American Idol has spoken about her decision to embrace her family dynamics and her broken relations with her dad. Kelly believes that her experiences, as well as those of her siblings, has shaped them. The star, who is also a mother, says her upbringing gave her a much needed thick skin. She said:
"I'm kind of a comedian about it. I have a very good 'brush it off your shoulder' [attitude]. I think you have to [fight] for survival in this industry. Some crazy stuff gets said to you. Mean, weird [stuff] … People get really, really cruel, and it's a lot to handle."
---
Meeting Her Brother, Jason Clarkson
Did you know Kelly Clarkson has an older brother named Jason? He was born back in 1973 and grew up watching over his sisters, unaware of how the future would pan out. He was still a teen when his parents split up, taking him to California, where he stayed with their dad, Stephen Michael Clarkson.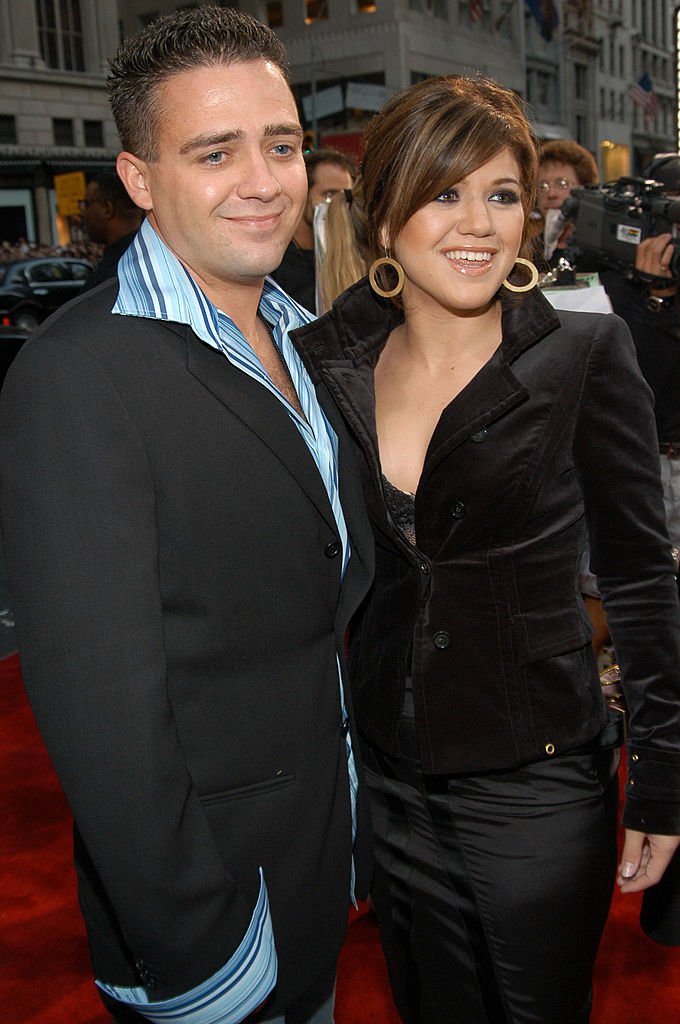 ---
Kelly Won't 'Walk Away' From Her Brother
It would take just more or less ten years before Jason would see his siblings again. The eldest child, Jason, got married, and Kelly's attendance started a lifelong sister-brother bond that is still going strong today. Jason is very private but starred in Kelly's 2006 music video for her hit song, Walk Away. How cool!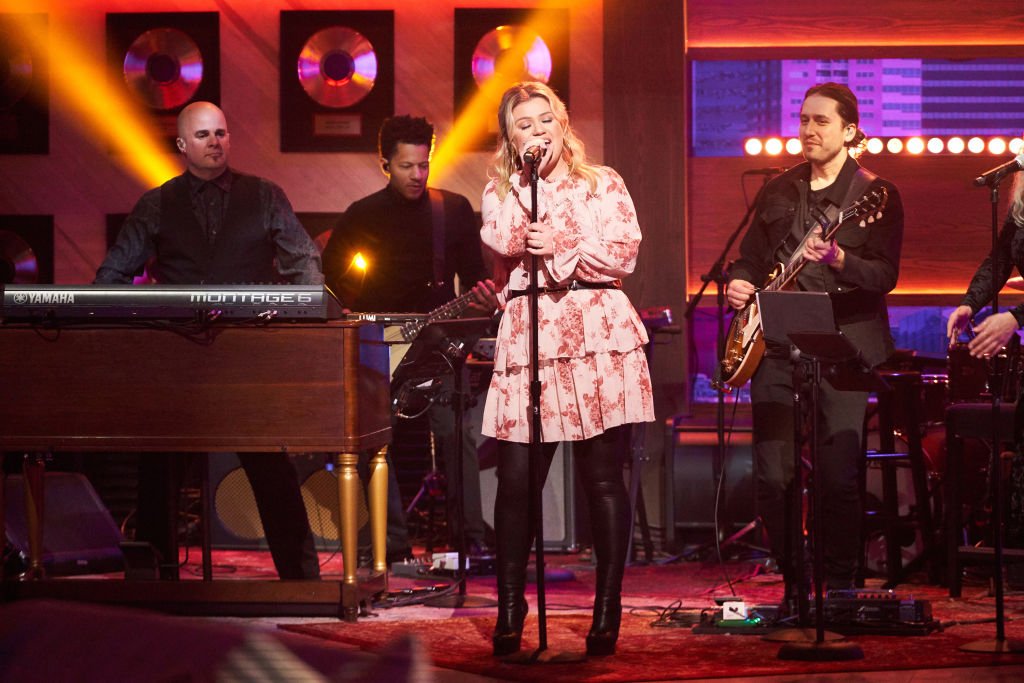 ---
Why Jason Clarkson Calls His Sister A Great Mother 
Despite finding out about his sister's pregnancy on Twitter, along with Kelly's millions of fans, Jason still supports his younger sibling. He had only sweet things to say about Kelly, who was on the verge of becoming a mom for the first time back in 2013. He shared: 
"It's a complete surprise to me, I didn't even know! It's a big deal for her. It's her first baby. She doesn't have to tell us or tell me. She'll be a fantastic mom. She just deserves everything she gets. She has a lot of fans and that didn't come by accident. She'll probably be an even better mother than she is a singer. I'm very happy for her. God bless them both."
---
Do Kelly & Jason Still Speak? 
Before fans became curious about why her brother, Jason, didn't know she was pregnant, he cleared the air on their contact relations. He shared that they still speak but mainly communicate over the holidays. He expressed, "She's started her own life with a new family. But we always keep in contact over the holidays."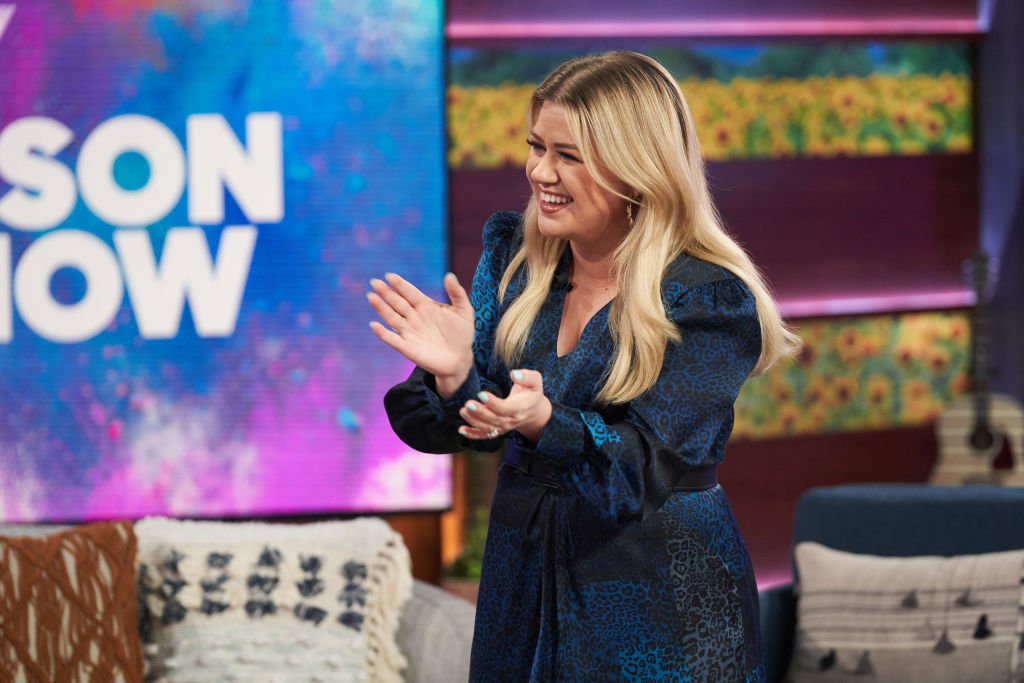 ---
Kelly's Only Sister, Alyssa Clarkson
One more consequence of Kelly Clarkson's parental split meant saying goodbye to her only sister, Alyssa. The middle child in the original Clarkson household, Alyssa, was born in 1976. Her parent's divorce meant she was shipped off to North Carolina, where her aunt raised her.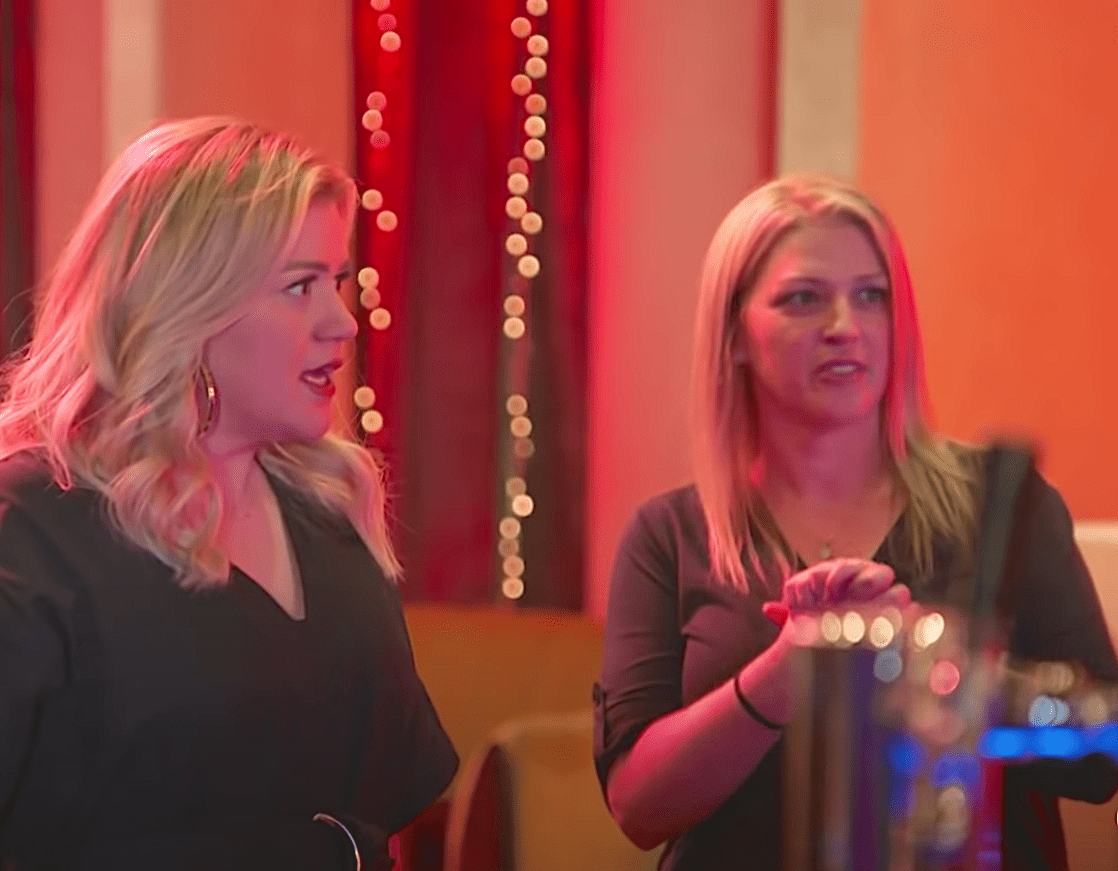 Similar to the story with their brother, Kelly again saw her sister years later at the 2001 wedding. Alyssa is also pretty private and doesn't often appear in the limelight of little sister, Kelly. To make up for all of those lost years, Kelly bought a big piece of land on which the three siblings co-lived back in 2009. She said:
"We have a lot of land — we all live on the same land. My land kind of slopes — I live up on the top part, my brother lives at the way bottom and my sister lives on the side. It's cool though!"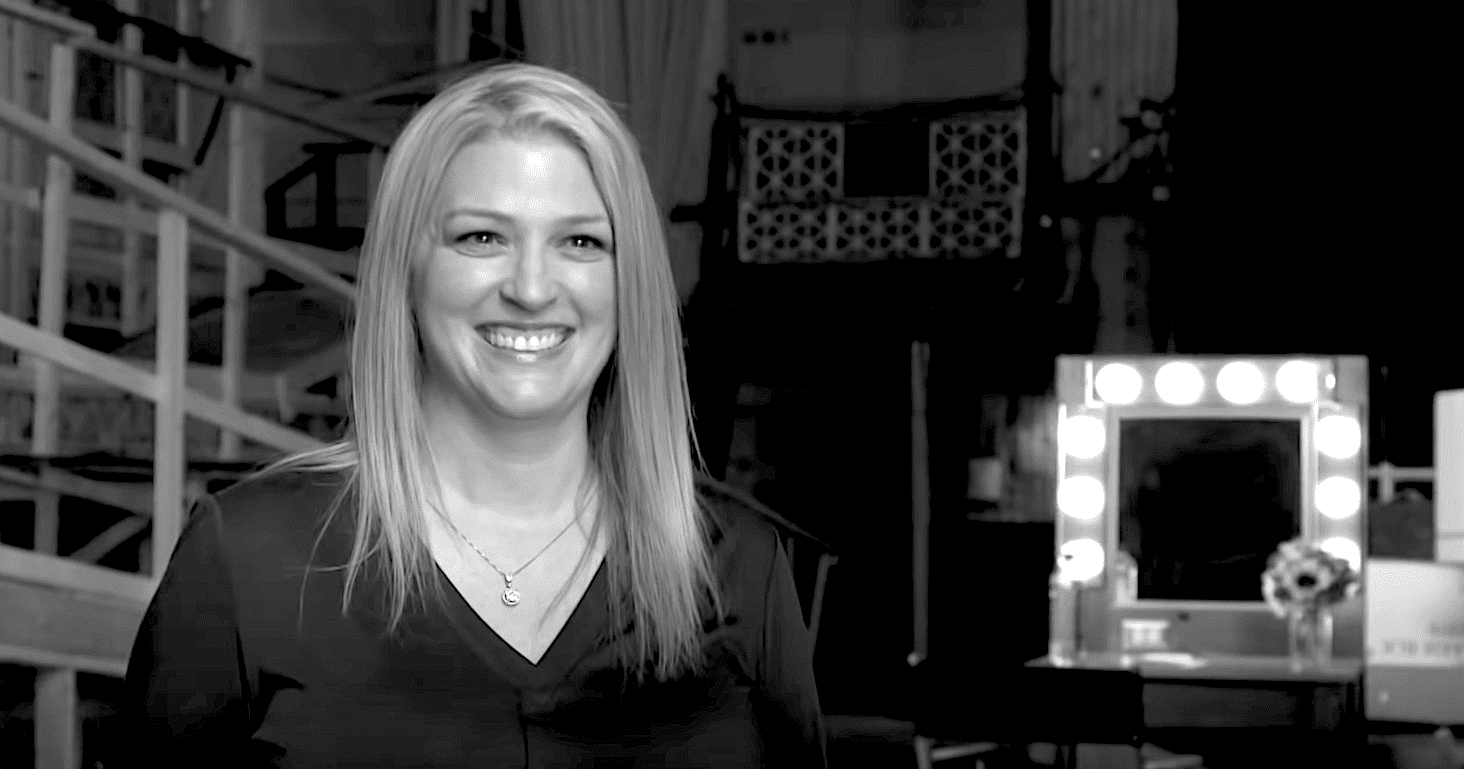 ---
A Rare Snap Of The Women In Kelly's Life
Kelly Clarkson often keeps her family matters private, but every now and again, she'll share a treat, like a snap with her mother and sister, Alyssa. The songstress and multi-Grammy winner posted a sweet image for this past Mother's Day on Twitter. It was captioned:
"Happy mama's day to my mama and sis! I wish everybody could know how incredibly cool, beautiful, honest, funny, bold and intelligent these two women are #virtualhugstoday"
Happy mama's day to my mama and sis! I wish everybody could know how incredibly cool, beautiful, honest, funny, bold and intelligent these two women are 😊❤️ #virtualhugstoday 🤗 pic.twitter.com/TilZRaN9f0

— Kelly Clarkson (@kellyclarkson) May 10, 2020
Fans were quick to respond to the special gesture. One user commented on the post with a few kind words stating, "Such a beautiful picture of you 3! I hope your day goes great!" While another added, "Happy Mother's Day! Your mama and sis are very beautiful, just like you are. What a blessing to ... spend time with."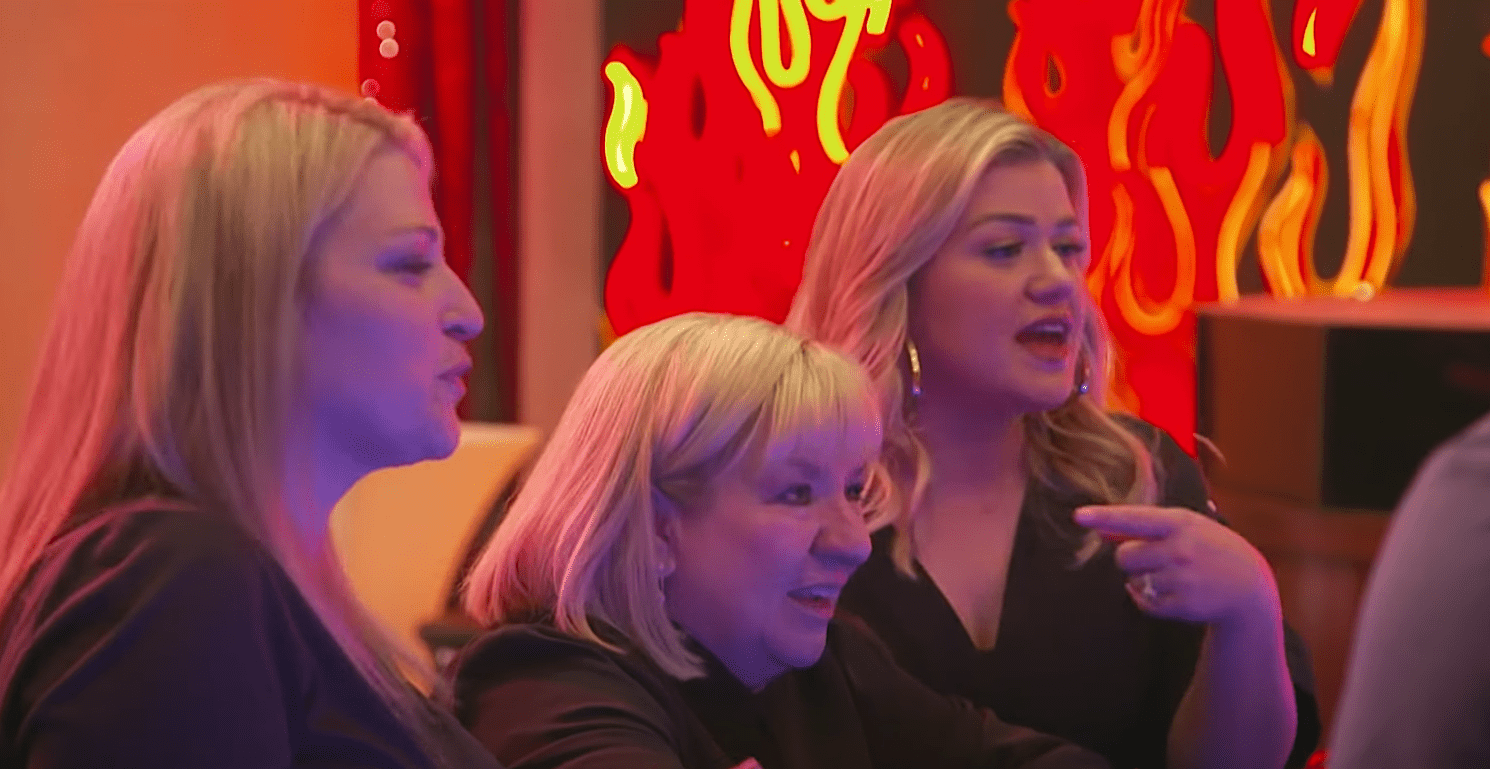 ---
Who Is Kelly Clarkson's Half-Brother, Erik Clarkson?
There is, of course, another part to her extended family. While we don't know much about Kelly's step-siblings, a recent message from Erik Clarkson has shown signs of connections. Erik has the same father as Kelly and shared that the singer will need support following her divorce. Erik said:
"[Kelly's] gonna need all the support she can get right now. She is still my sister. I wouldn't mind speaking to her to get our family back together. I'd love to give her all the support she needs, I'm so sorry about the news."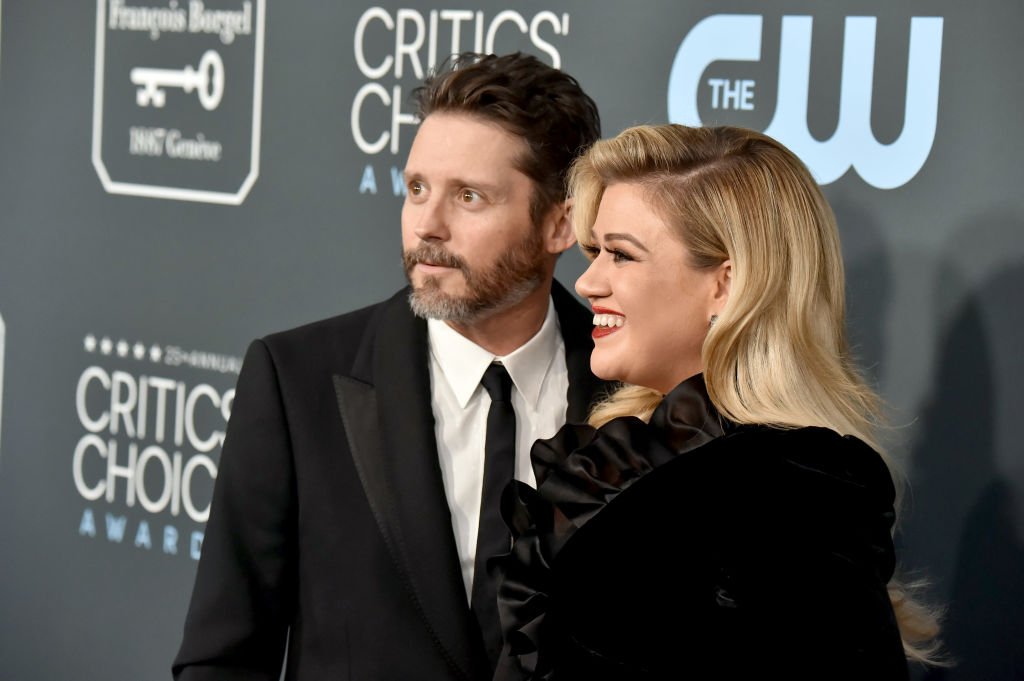 While Erik has yet to reach out and speak to his half-sister directly, he was clear about his willingness to get into contact with his superstar family member. Whether or not Kelly is open to this remains unknown, but the big-hearted woman certainly is the type to value family reconnections.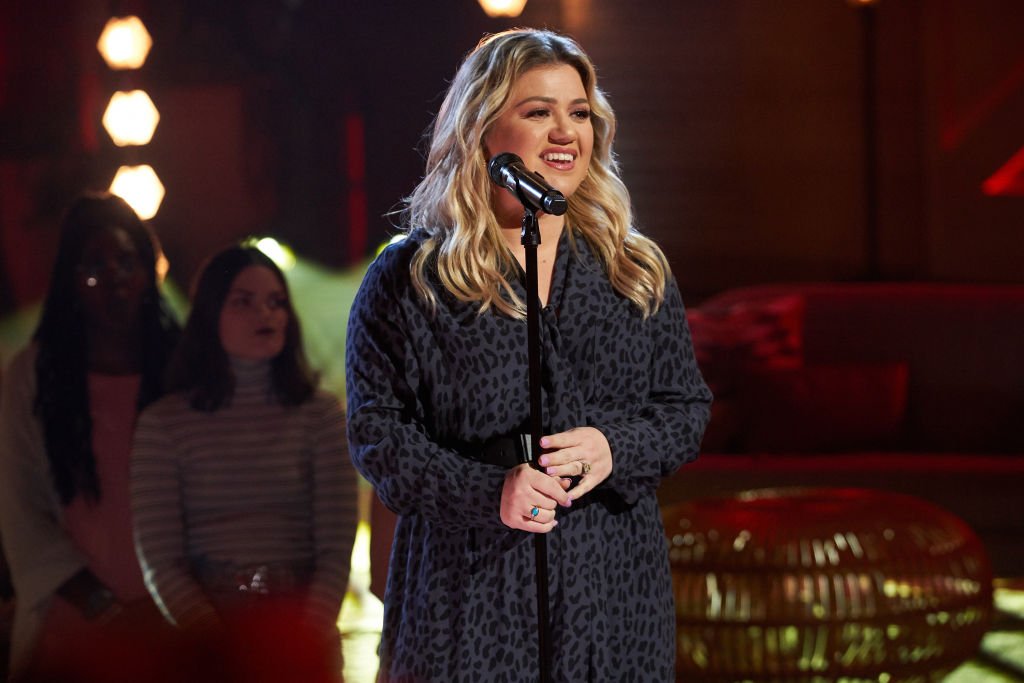 ---
Why Erik Disapproved Kelly's Decision About Their Father's Funeral
Kelly has been open about her abandonment issues caused by her father, as well as her various attempts to reach out to him. Yet, her half-brother, Erik, was not impressed that she didn't show up to their dad's deathbed or his funeral as he requested. Erik shared the following:
"My father's last words were that he wanted all of his kids at his side, but Kelly didn't show up. I believe my dad wanted to explain to Kelly what happened with their relationship and that he was remorseful and wanted forgiveness."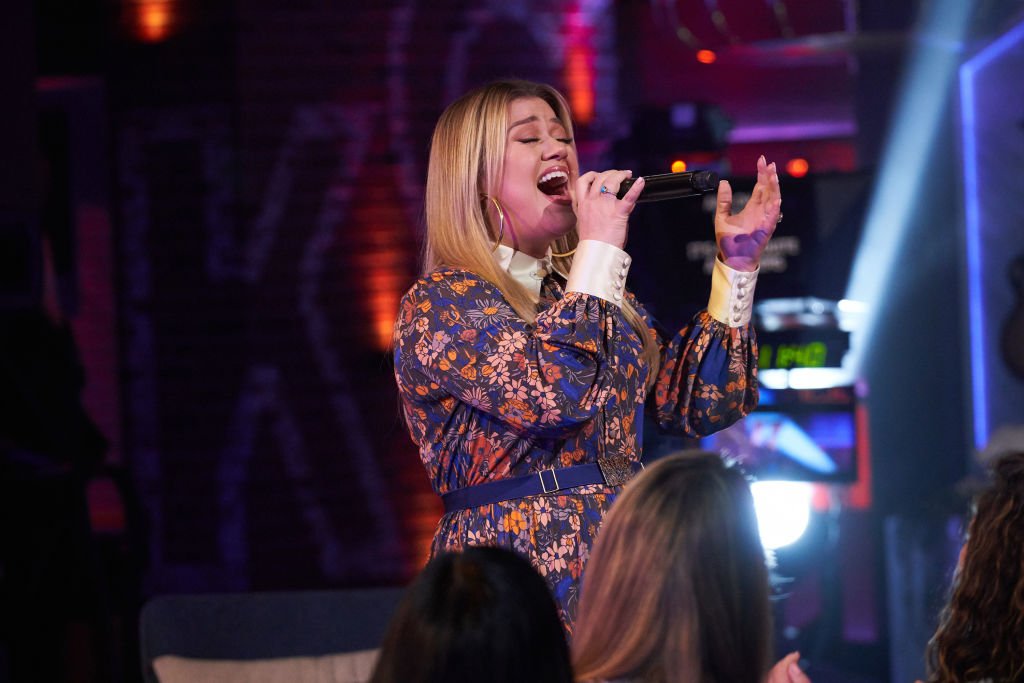 ---
Kelly's Feelings Of Anger Are Already Gone
Like her hit song, "Already Gone," Kelly has already let go of all the resentment she once felt toward her family situations and particularly her late estranged father. The singer is merely sad that her dad missed out on spending time with her kids and her sibling's children. She shared:  
"It's sad, honestly, for him because he's not only missing out on me but my kids and my sister and my brother. He misses out on a lot, and I think that sets in the older you get. And in fairness to him, I don't know his life, how he grew up, and I don't know if he's repeating a cycle that was once taught to him."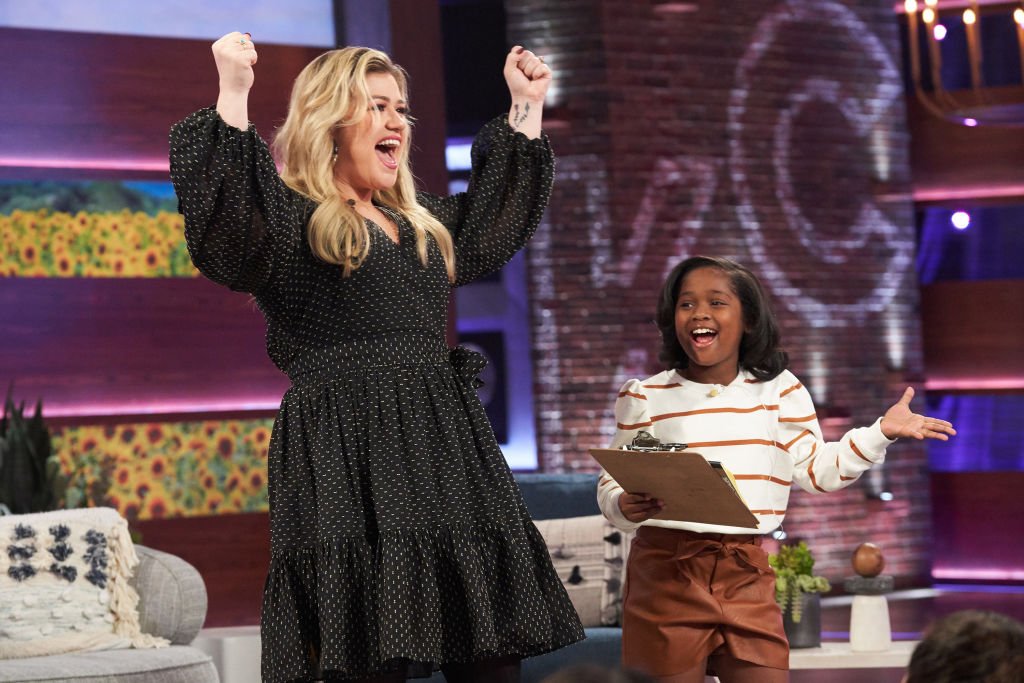 Kelly Clarkson has undoubtedly had to rise above her circumstances to reach the hilltop she is currently dancing on. With a successful music career, her talk show, and more, we're glad she was able to find her way back to siblings, Alyssa and Jason. What do you think about this star and her family story? Leave us a comment, and be sure to click the share button!   
ⓘ The information in this article is not intended or implied to be a substitute for professional medical advice, diagnosis or treatment. All content, including text, and images contained on, or available through this ENG.AMOMAMA.COM is for general information purposes only. ENG.AMOMAMA.COM does not take responsibility for any action taken as a result of reading this article. Before undertaking any course of treatment please consult with your healthcare provider.