13 Celebrities Who Are Welcoming Babies This Year
2020 brought on so many pregnancy announcements from iconic celebs including the rapper Nicki Minaj and This Is Us star. Celebrity babies seem to inspire a new baby boom and generate a lot of excitement so we've put together a list of celebrity couples who are expecting their little bundles of joy.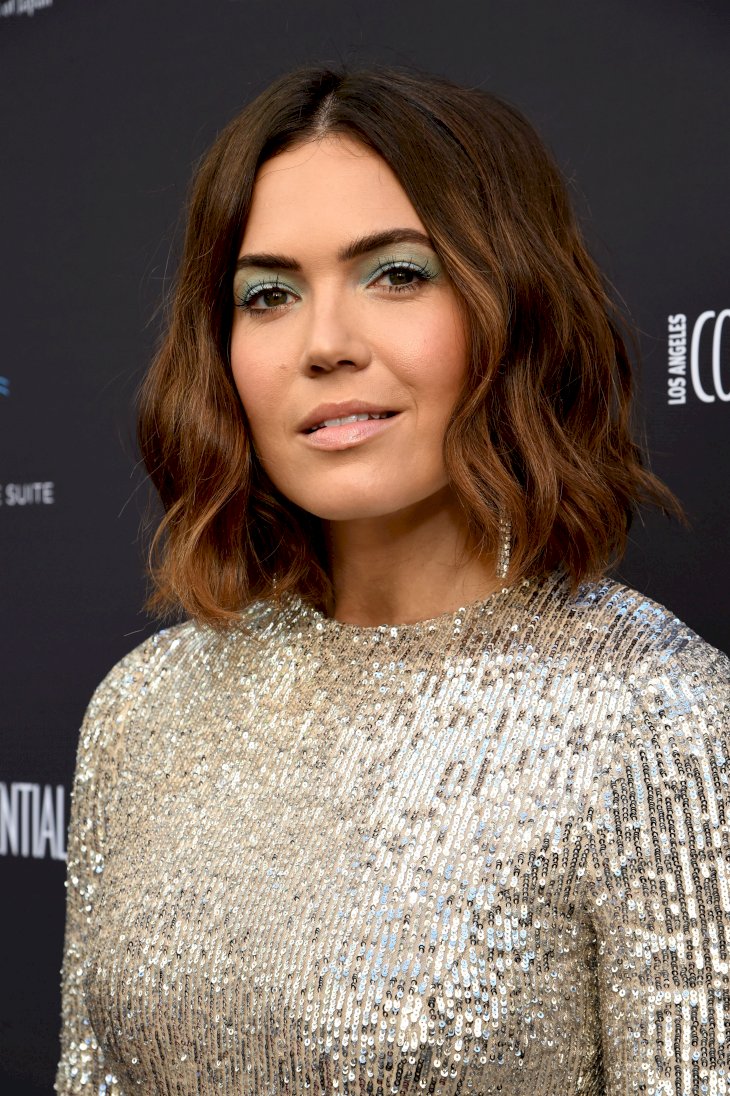 ---
13. FRANKIE MUNIZ AND PAIGE PRICE 
Just a few months ago Frankie and his wife Paige were celebrating their wedding. Now, they're about to become parents. The two revealed their pregnancy during a YouTube video they posted on September 26. The couple is beyond excited for their baby's arrival in March 2021.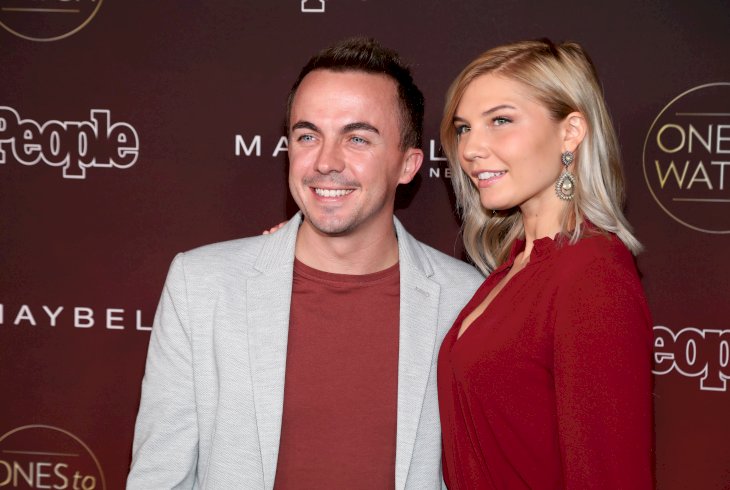 ---
The video showed the pairs eagerness as they revealed their sonogram and spoke about the moment they heard the baby's heartbeat. Paige also shared, "When we found out that we were expecting, we were both in a state of disbelief. We knew that we wanted this, but were told our chances wouldn't be that great…We beat the odds."
---
12. KIT HARRINGTON AND ROSE LESLIE 
The Game of Thrones actors are set to be starting their own family very soon. Leslie announced the news with a beautiful photoshoot posed with her cute belly on the front cover of UK's Make Magazine. The fashion editor of the publication Ursula Lake revealed the first shot of the pictures on her Instagram. Lake captioned it: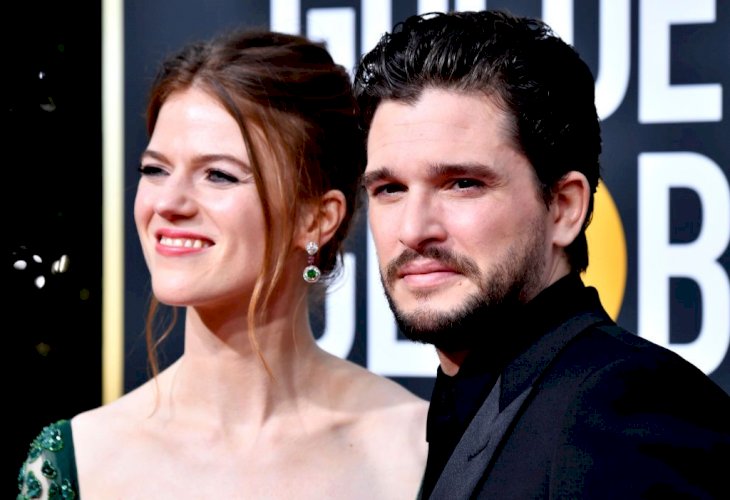 ---
"A very special all-woman team photographic shoot capturing Rose at this wonderful time as she prepares for motherhood for the first time!. "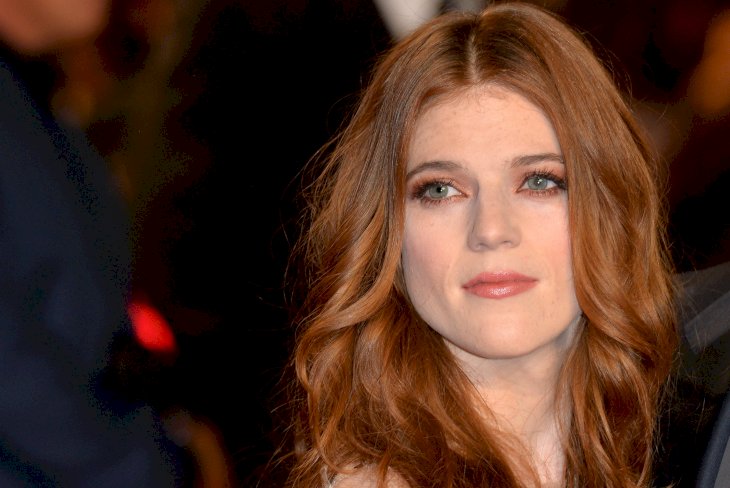 ---
The couple met on the set of the hit series but they keep a low profile, they don't have social media accounts. In fact, the last time they were spotted together was at the Golden Globes in January.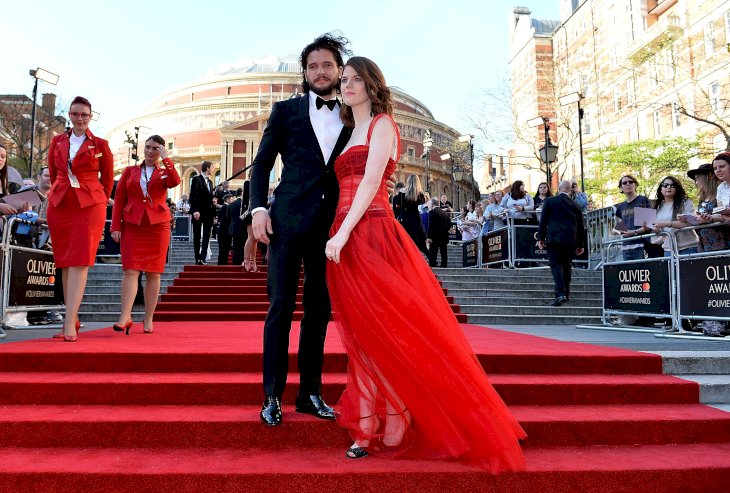 ---
11. MANDY MOORE AND TAYLOR GOLDSMITH 
Mandy is about to be a first-time mommy! The singer and actress revealed her pregnancy on Instagram on September 24. Moore posted pictures with her husband Taylor Goldsmith as she hugged her belly. Her musician hubby shared the pictures too! Both of them are ecstatic about welcoming their baby boy and firstborn. 
---
The couple has been in each other's lives since 2015. 2 years later, they decided to get married. The two wed in a small ceremony at their home in Los Angeles. This new addition to their family will certainly bring more happiness to the pair than have experienced during their time together.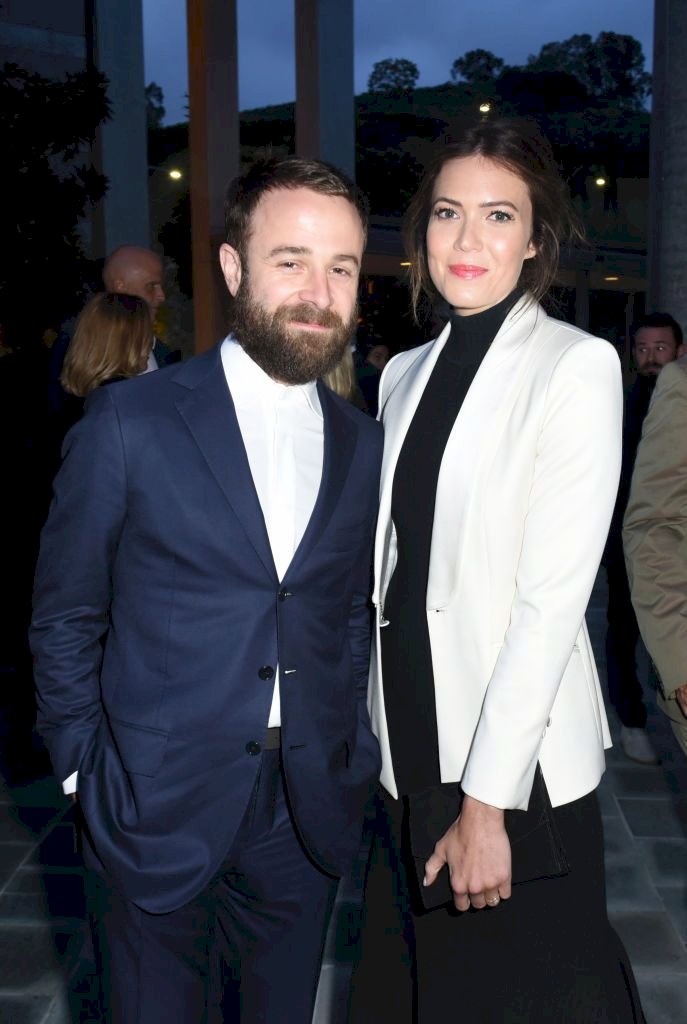 ---
10. PRINCESS EUGENIE AND JACK BROOKS
There's a royal baby on board! Princess Eugenie and her husband Jack Brooks bank are expecting their first child together. The Princess's parents Prince Andrew and Sarah Ferguson will be first-time grandparents. In an official statement released by Buckingham Palace, they expressed their excitement.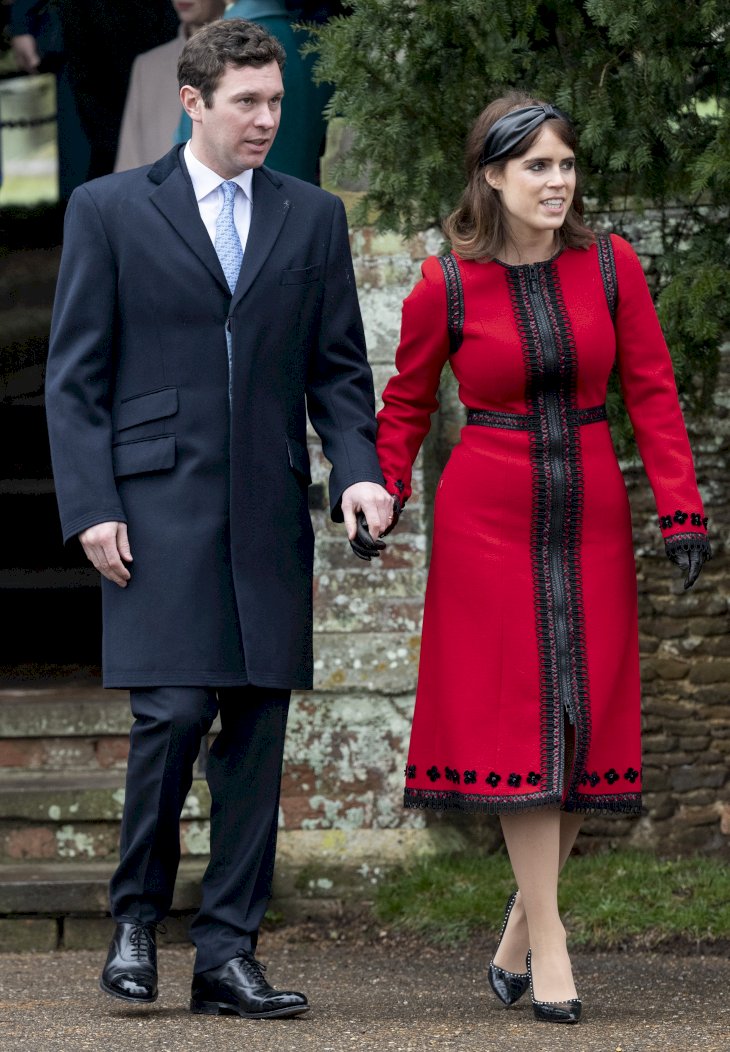 ---
"Her Royal Highness Princess Eugenie and Mr. Jack Brooksbank are very pleased to announce that they are expecting a baby in early 2021. The Duke of York and Sarah, Duchess of York, Mr. and Mrs. George Brooksbank, The Queen and The Duke of Edinburgh are delighted with the news."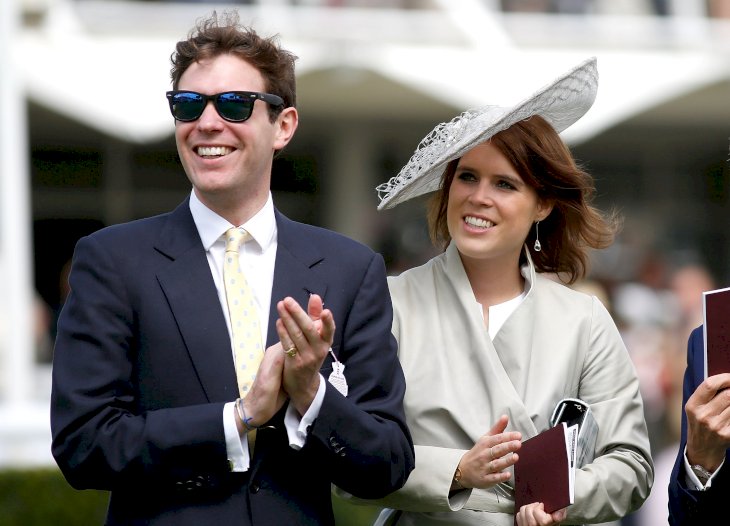 ---
Princess Eugenie posted the cutest pair of bear shoes to commemorate the special occasion. Her mom Sarah excitedly followed her lead by sharing a photo of the happy couple and captioning it,". "Thrilled for them both and in my 60th year cannot wait to be a grandmother. Welcoming a new baby into the York family is going to be a moment of profound joy."
---
9. NICKI MINAJ AND KENNETH PETTY
Young Money is about to become a mother. That's right – Nicki Minaj is pregnant, a year after her marriage to Kenneth 'Zoo' Petty! In a spectacular Instagram photoshoot, the singer revealed her baby bump with a caption that just read #preggers. As you can expect, the photo has received over 9.5 million likes in under 24 hours.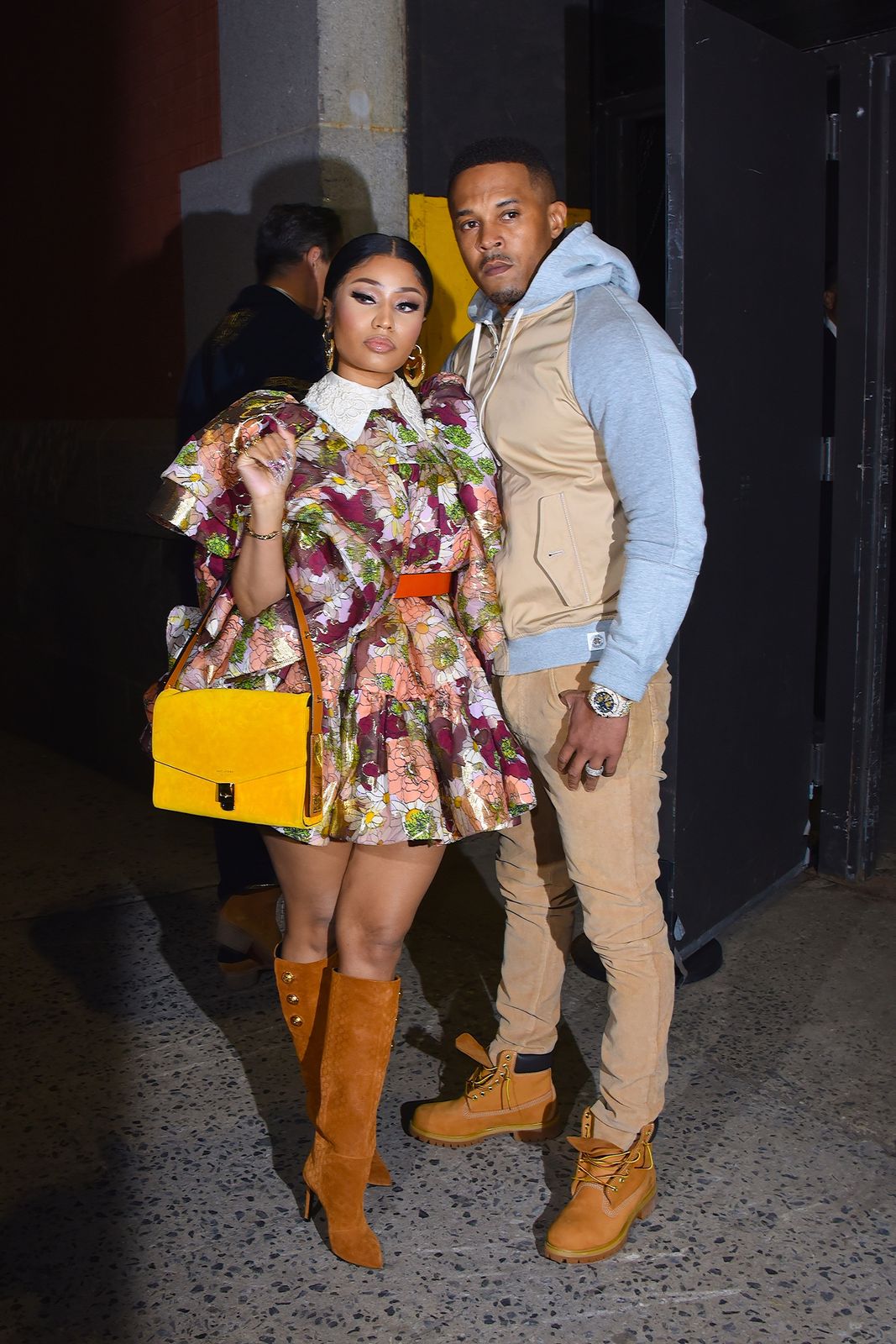 ---
With the latest news, Mrs. Petty is sitting pretty. Though the news came as a surprise to many fans (despite rumors doing the rounds earlier in 2020), Minaj has been vocal about wanting to be a mother for many years. In fact, the singer told Complex back in 2014:
"I feel like I was put here to be a mother. I definitely will be married before I have my baby. I want to make sure I do it in that order."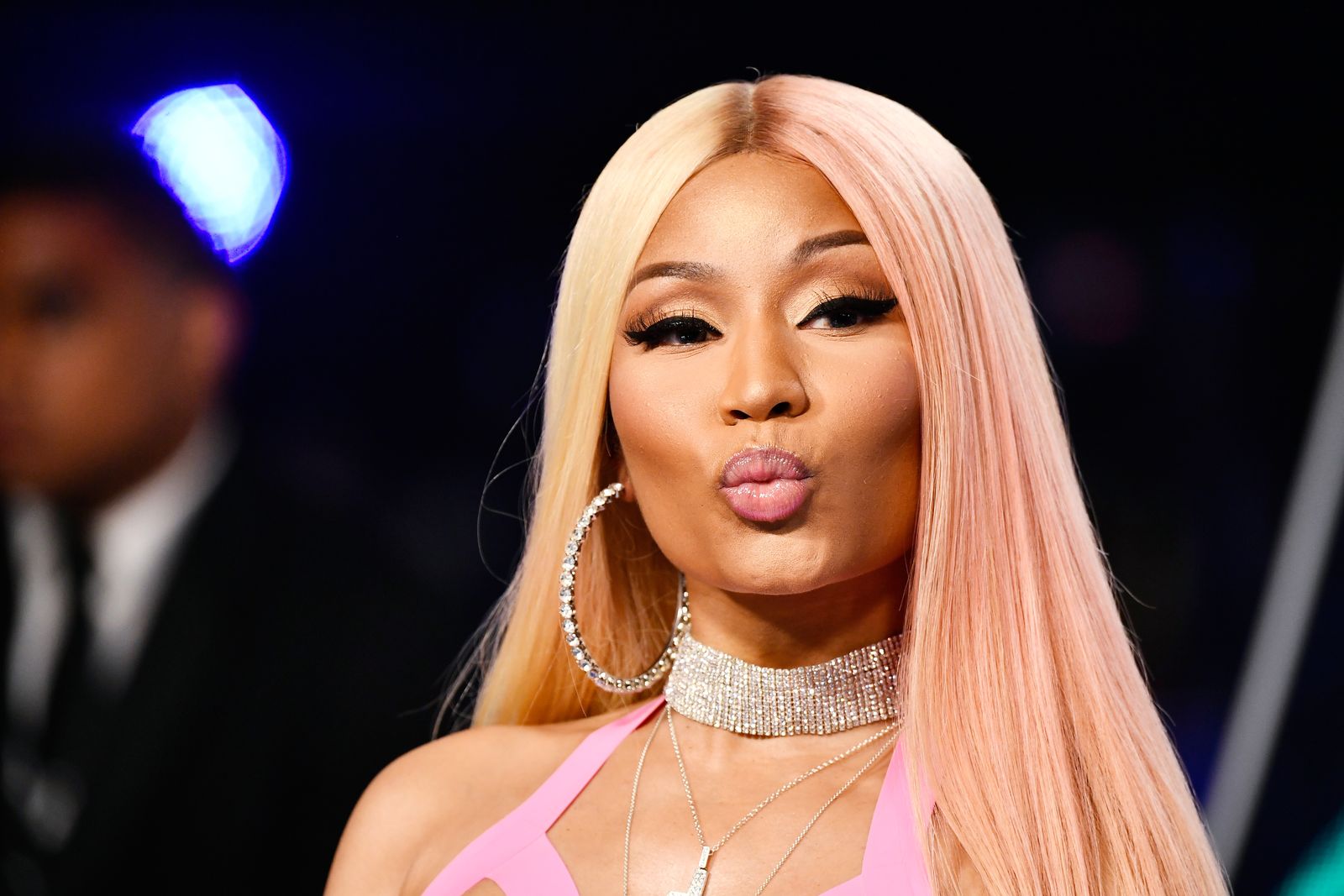 ---
Everything worked out in her favor as she got married and 1 year later, she's expecting! Minaj's pregnancy announcement may not have had a due date, but judging by the size of her baby bump, we can expect a baby Petty to be welcomed to the world soon, and we can't wait!
---
8. VANESSA MORGAN AND MICHAEL KOPECH
The Riverdale actress announced the news of her and her husband Michael Kopech's pregnancy in an IG post on July 24, when shared the couple's gender reveal party for their first child together. The pair is expecting a boy!
---
Vanessa shared that she wanted to keep her pregnancy as private as possible but she realized that the public would find out regardless and it would be better for her to announce the news herself. The actress wrote: 
" I do want to keep this chapter of my life private but did want to be the first to share the news. I am overjoyed to be welcoming my baby boy into the world this January 💙 ."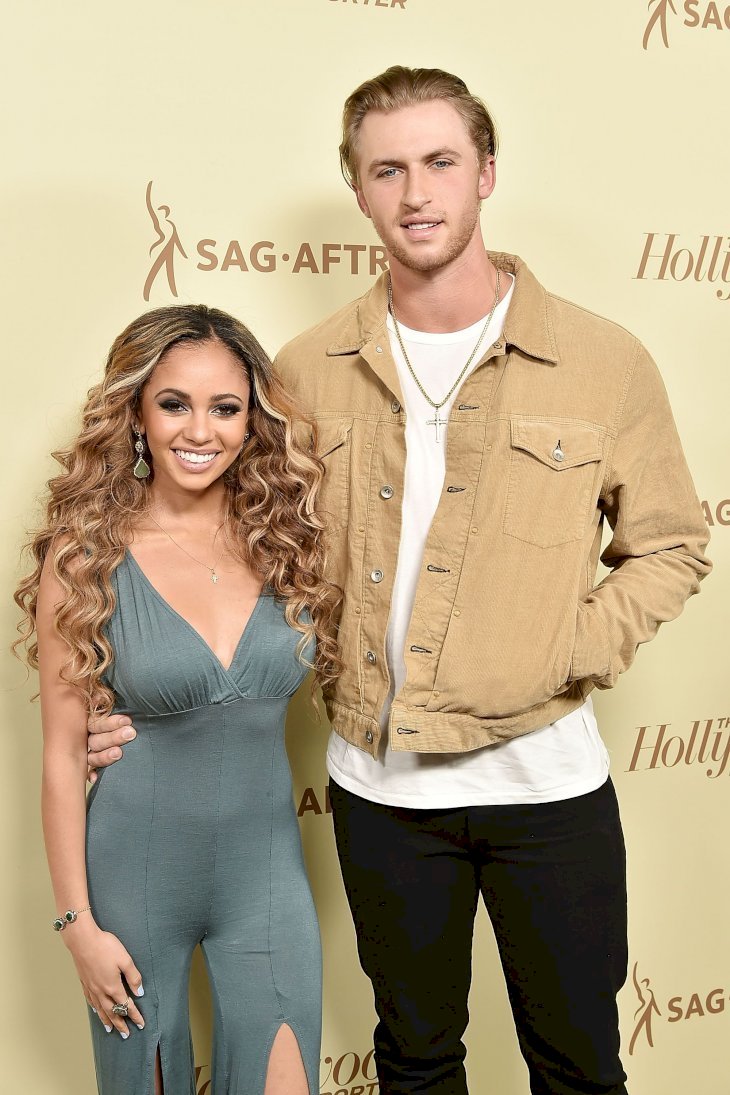 The parents-to-be met a few years ago through social media. Morgan described seeing Michael on her explore page on IG and immediately thinking he was her dream guy. She then followed him on Twitter and he followed her back. Soon after, the couple began communicating via DMs before they finally decided to meet in June 2018.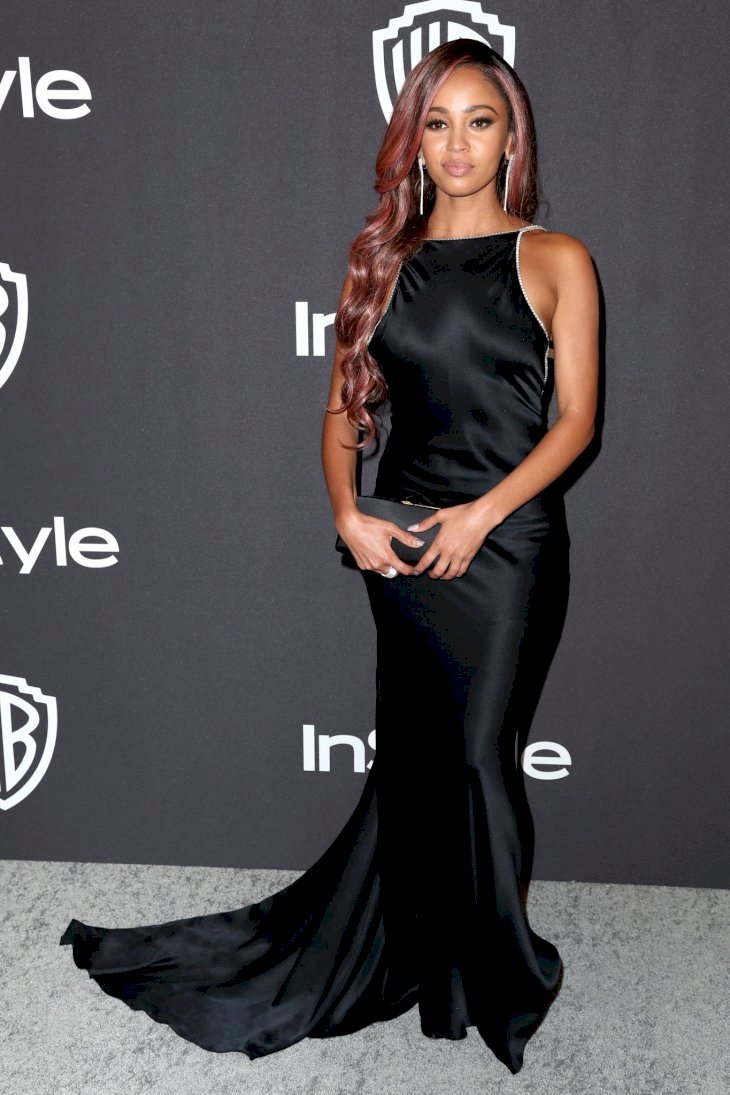 ---
2 years later, the couple made things official when they tied the knot in the company of their closest family and friends in Homestead, Florida. Vanessa and Michael's pregnancy announcement comes 6 months after their dreamy wedding. Unfortunately, their future together is not promised. Kopech split from the Riverdale actress who happens to be carrying their first child.
---
7. BINDI IRWIN AND CHANDLER POWELL
Bindi Irwin, daughter of the late and great conversationist and TV host Steve Irwin has officially announced her first pregnancy. Irwin and her husband Chandler Powell revealed the news on Instagram when she posted an adorable picture of them holding a cute baby romper. Bindi captioned the photo:
"Chandler and I are proud to announce that we're expecting! It's an honour to share this special moment in our lives with you." 
The announcement comes just 5 months after the couple tied the knot at the Australia Zoo in Queensland. Their wedding venue was founded by her grandparents in the 1970s and it is still maintained by the Irwin's. Bindi's mom took to Twitter to share excitement about the news stating:
---

"This is the best day ever! I am over the moon to announce that @BindiIrwin and @chandlerpowell9 are going to have a baby! ...While I wish that Steve was here to share this beautiful moment, I know that he would be so proud."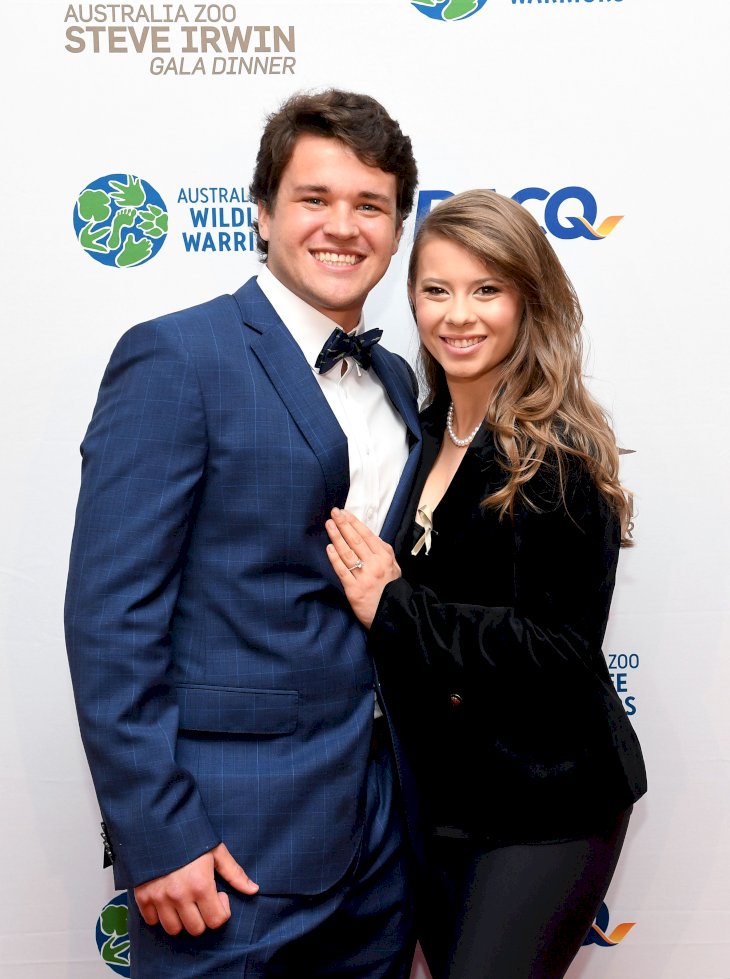 ---
6. RACHEL MCADAMS AND JAMIE LINDEN
The actress is awaiting baby number two with her boyfriend Jamie Linden. The two have not confirmed the pregnancy but the actress was spotted sporting a baby bump in Los Angeles during the first week of September. This is the couple's second child together as they welcomed a little boy in 2018.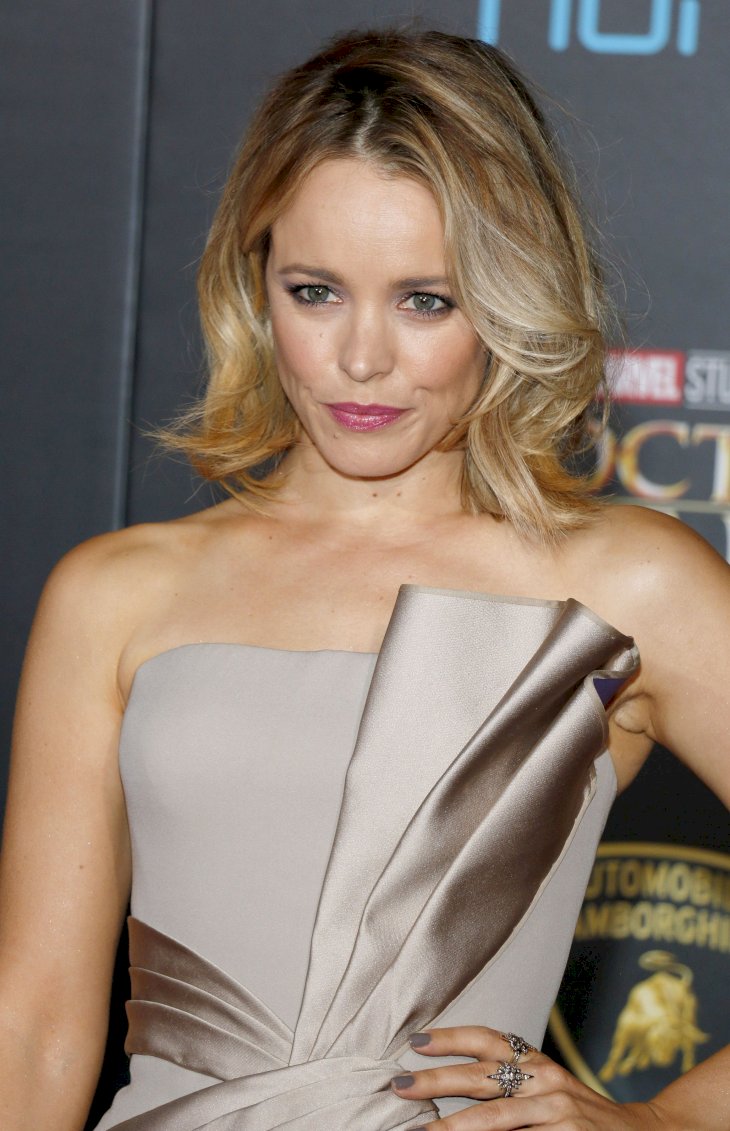 ---
After the birth of their first child, McAdams stated that motherhood was the "greatest thing that's ever happened to me, hands down. People say] your life is not your own anymore," the actress shared. The star also confessed that when she became a mom, her world was complete.
"[People say] your life is not your own anymore," McAdams shared. "But I had 39 years of me, I was sick of me, I was so happy to put the focus on some other person. I waited a long time [for motherhood]."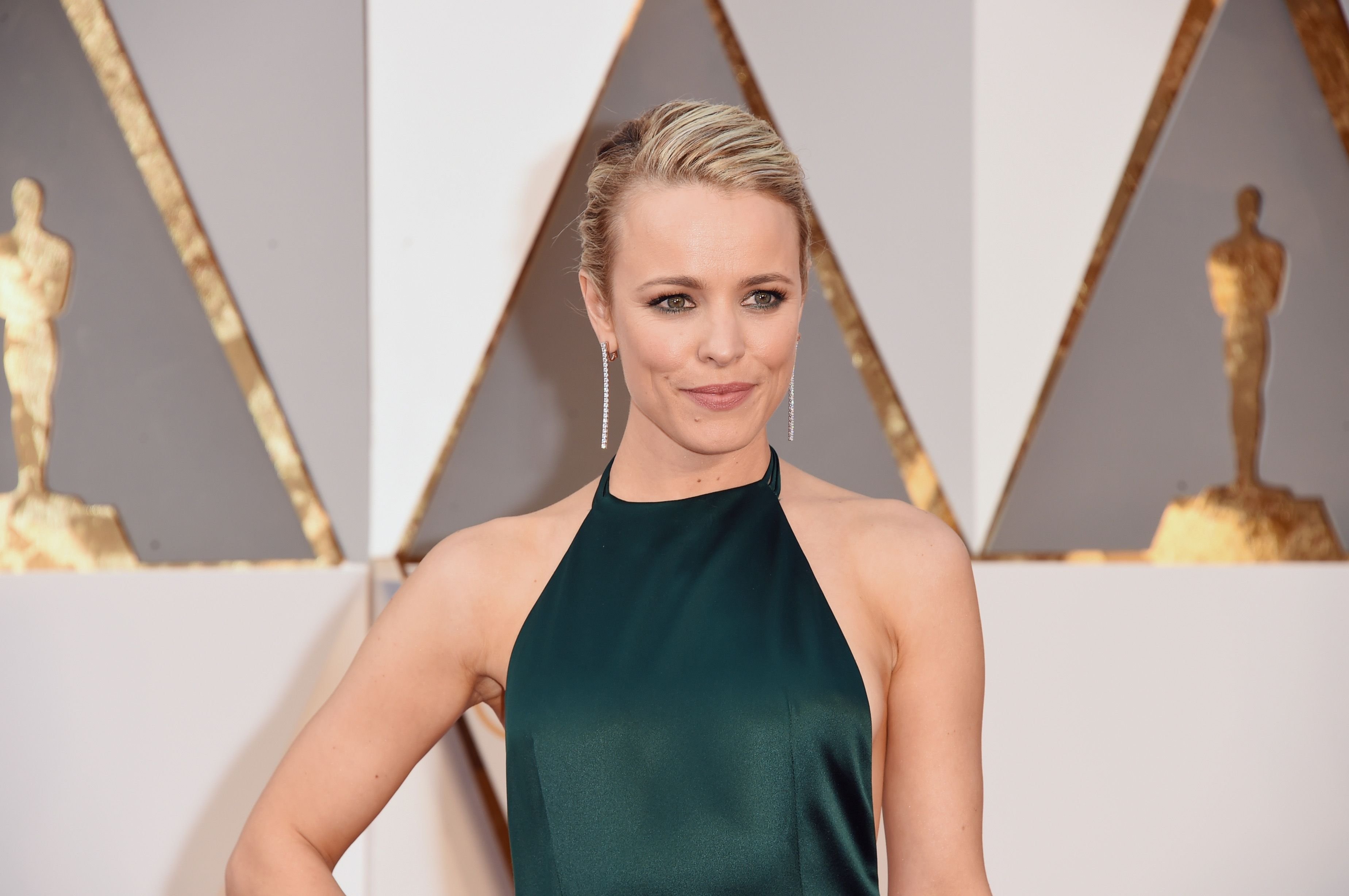 ---
5. EMMA ROBERTS AND GARRETT HEDLUND 
In June of 2020, US Weekly reported that Emma and her boyfriend Garrett will become first-time parents soon. The couple started off as friends and took things to the next level after Emma ended her 5-year relationship with American Horror Story actor Evan Peters. Emma and Garrett were first rumored to be dating after the two were seen holding hands.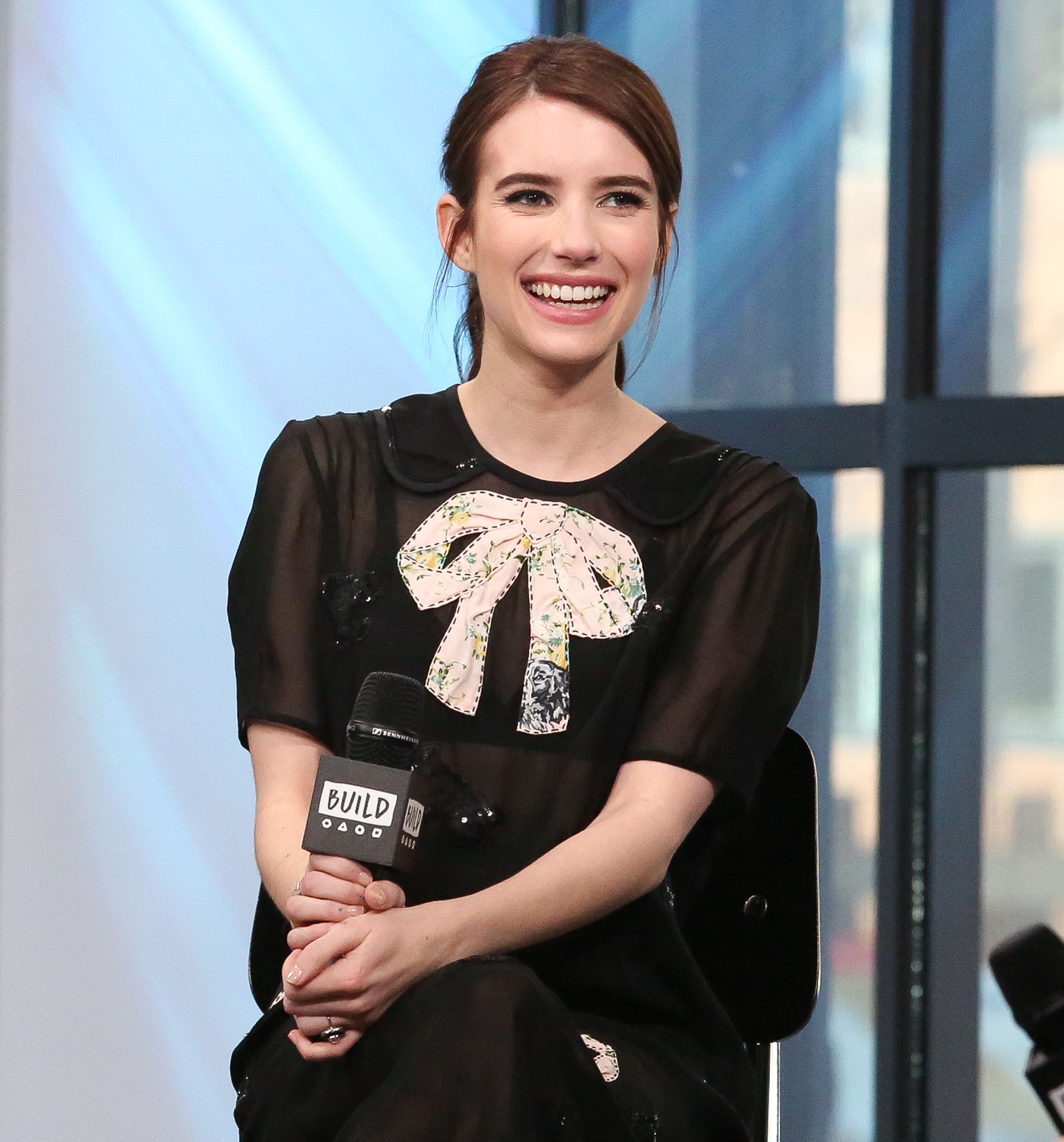 ---
At the time, the couple was still enjoying a casual stage of the relationship. The pregnancy was confirmed through an Instagram comment exchange between Emma's mom Kelly Cunningham and a fan. Fans took to Kelly's Instagram to congratulate her and the stars' mom responded by saying, "Thank you very much. Very excited." 
---
On August 31, Emma confirmed her pregnancy when she posted a series of baby bump pictures. What's even sweeter is that the photos featured her boyfriend Garret Hedlund. The actress also revealed that the couple is expecting a boy as she captioned the photos: "Me..and my two favorite guys." Adorable! Congratulations to the happy couple.
---
4. KELLAN LUTZ AND BRITTANY GONZALES
Kellan Lutz and his wife Brittany Gonzales are pregnant again! The Twilight actor and his wife are expecting a bundle after they losing their unborn baby six months ago. Lutz posted a video sharing the happy news. "A little promise baby! This is not a drill. This is not a throwback. This is another promise being fulfilled," Gonzales gushed in the video.
---
Their pregnancy was unexpected but the couple was determined to become parents again. A month after they announced the loss of their baby, Lutz shared that they were not going to give up: "We can't wait to try again when the time is right God willing."
---
3. LALA KENT AND RANDALL EMMETT
The reality TV star and her producer boyfriend Randall Emmett are expecting their first child together. The pair shared the exciting news on an episode of Kent's podcast Give Them Lala...with Randall. " For my 30th birthday I have the best gift given to me, my body also helped out too, I am pregnant," Kent confessed.
---
The couple has been dating since 2017 and became engaged in 2018. They also revealed that they do want to know the sex of their baby before he or she is born. When asked advice Kent would give to her child right now, the Vanderpump Rules star responded:
"I think it would depend on if it was a boy or girl. I think I would be much more delicate if it was gonna be a chick but honestly, I think the one thing would be: 'you're safe with me."