The Longest-Standing Marriages In Hollywood
Hollywood is infamous for its quick romances and short-lived marriages but these couples have stood the test of time. We've put together a list of Hollywood's strongest marriages that have survived over 20 years. Read more to find out what keeps their love going strong.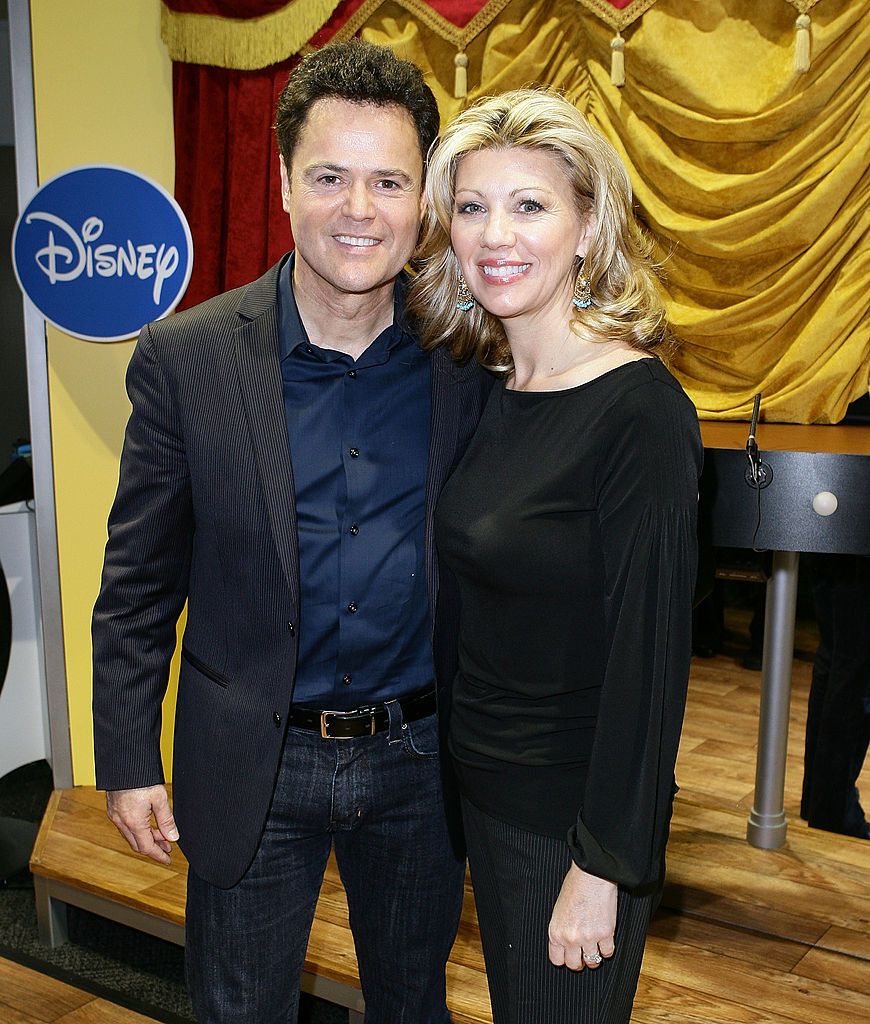 ---
1. RITA WILSON AND TOM HANKS (32 YEARS)
The Hollywood couple has dazzled the red carpet together for years and share a love story for the ages. Of course, it was love at first sight when the pair met on the set of Volunteers in 1985. Tom shared his thoughts on their meeting stating:
 "Rita and I just looked at each other and — kaboing — that was that," he added  "I asked Rita if it was the real thing for her, and it just couldn't be denied."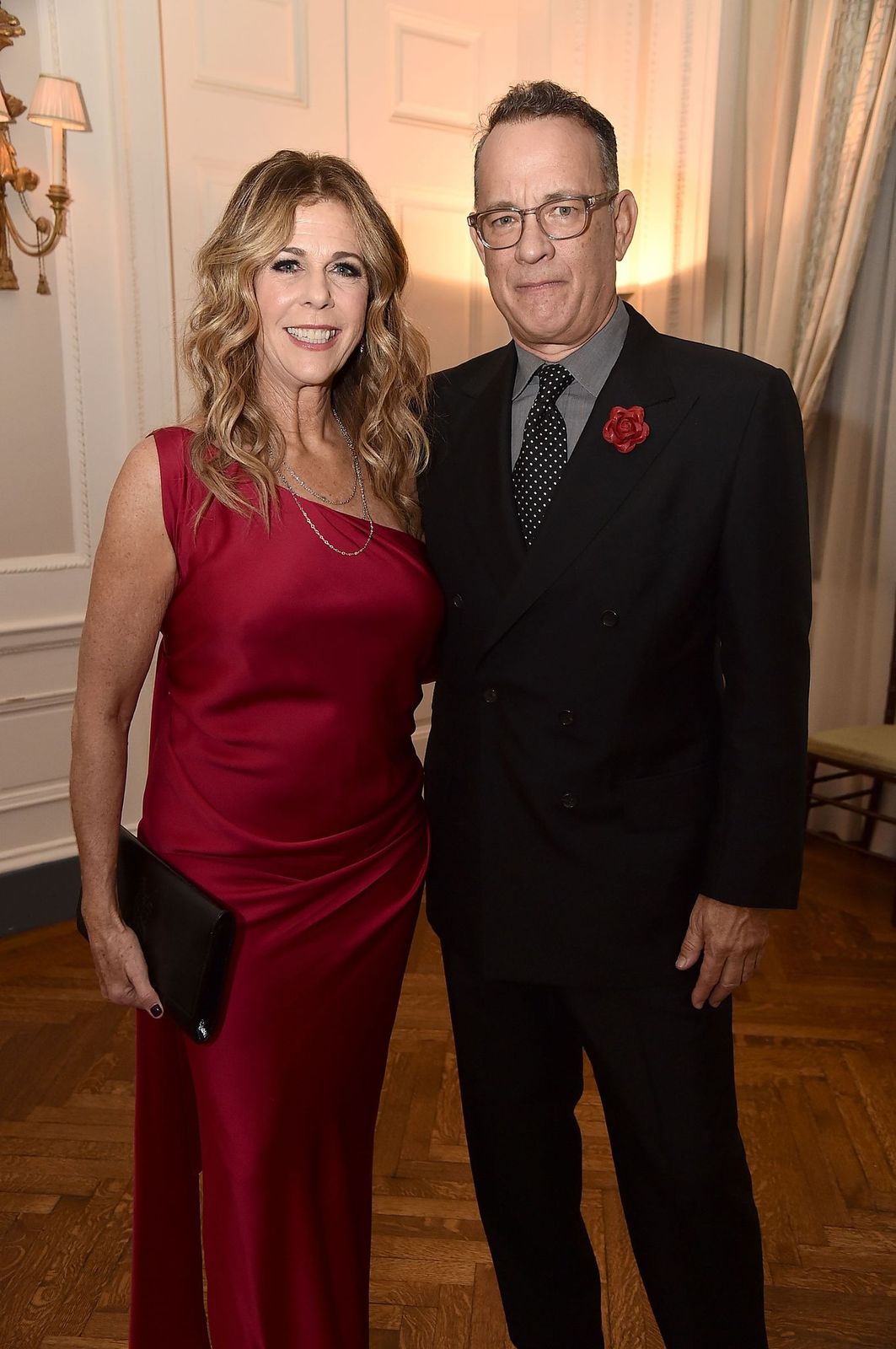 ---
Before they began their relationship, Tom was married to the late actress Samantha Lewes with whom he had two children Colin and Elizabeth. Hanks and Lewes Split in 1987 and soon after Tom became closer with Rita. The couple was married in April 1988. Hanks attributes the success of their relationship to strength and consistency:
"In real life, our connection is as concrete as me sitting here. Not that marriage doesn't come close to being hell in a handbasket sometimes. But we both know that no matter what, we'll be with each other — and we'll get through it."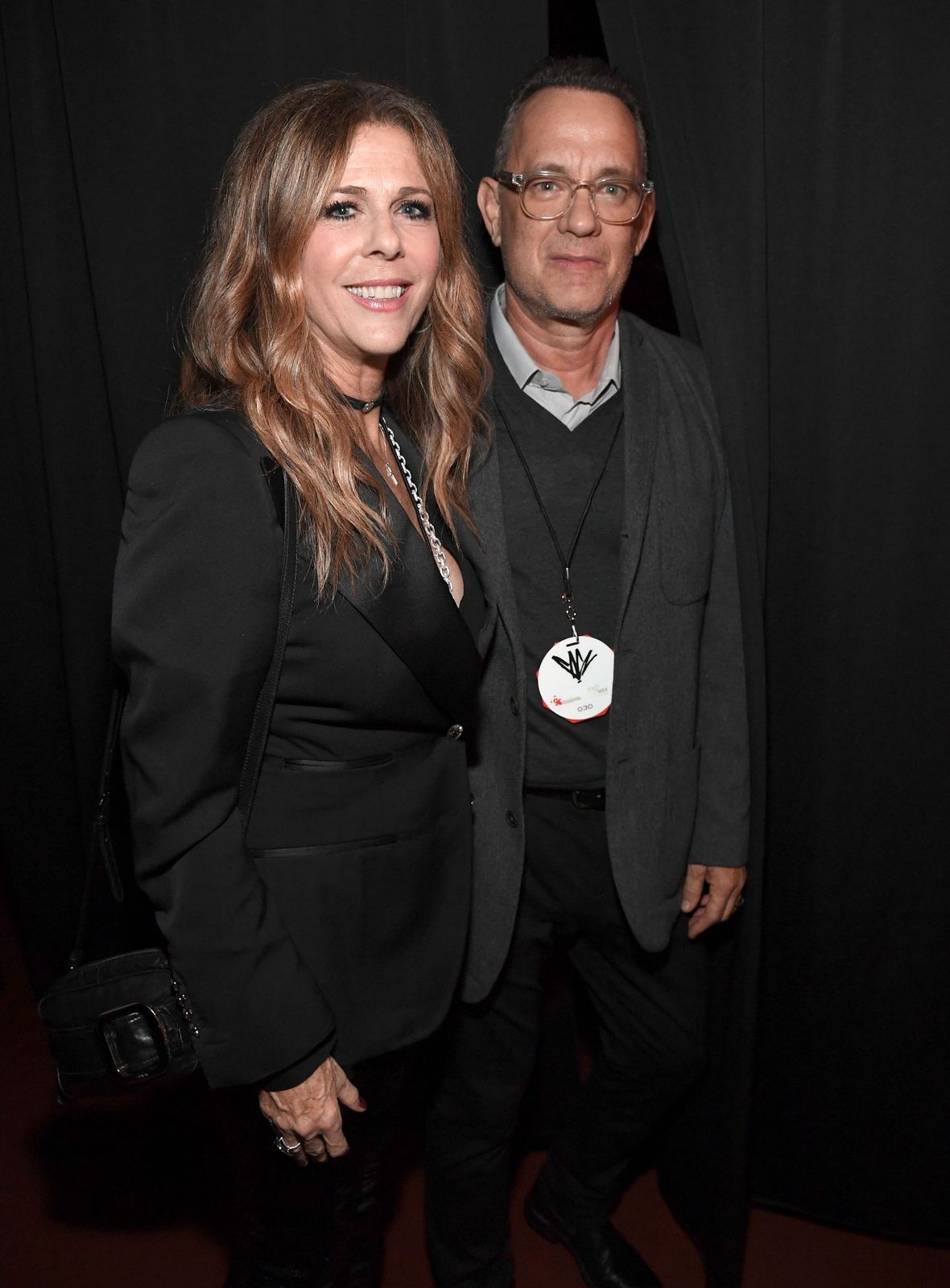 ---
The pair welcomed their first child Chet in 1990 and in 1995, Wilson birthed their second son Truman. Since then the couple has experienced a fulfilling married life and conquered obstacles together such as becoming grandparents, Wilson surviving breast cancer, and the couple overcoming their coronavirus diagnosis.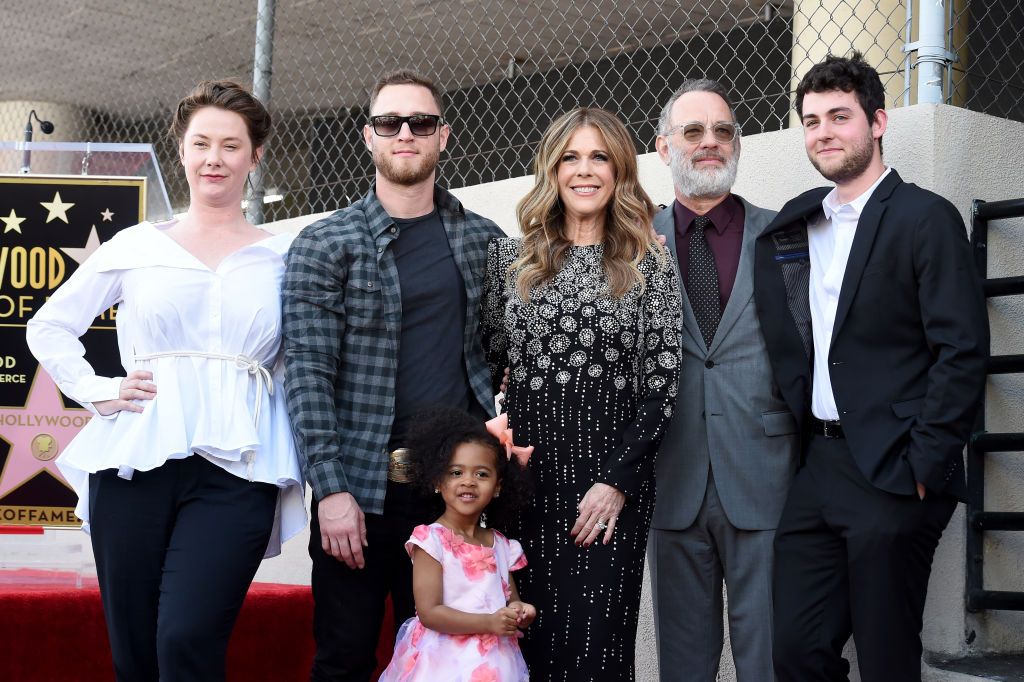 ---
2. MICHAEL J. FOX AND TRACY POLLAN (32 YEARS)
The couple has one of the most inspiring Hollywood journeys of love. The Back To The Future actor and actress Tracy Pollan met on the set of Family Ties however, they didn't begin their relationship right away. Pollan was dating actor Kevin Bacon and Fox was Hollywood's most eligible bachelor who was linked with a few starlets.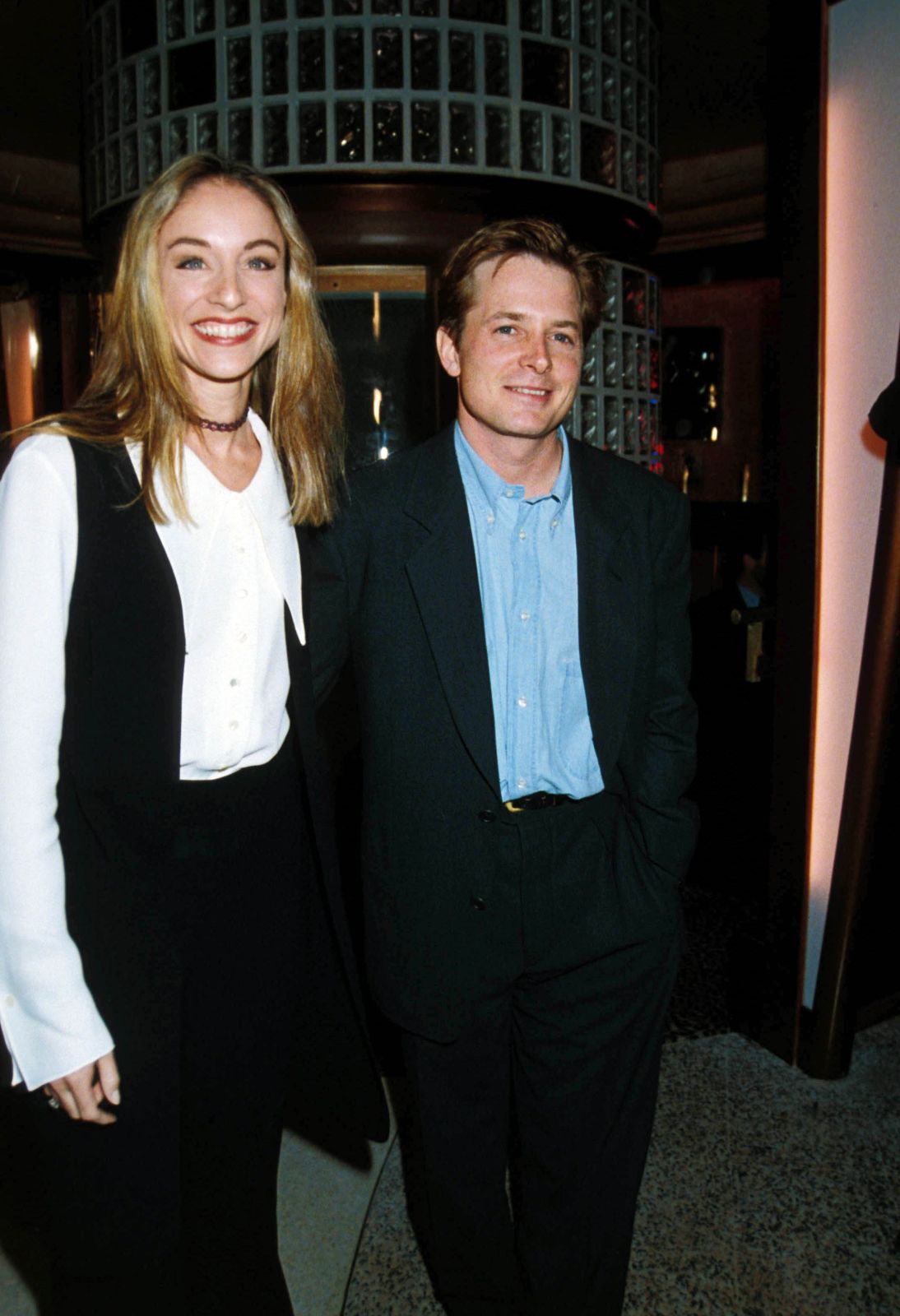 ---
However, the couple became an item in 1988 after Pollan's split from Bacon. She revealed that she was captivated by Michael's sense of humor. After 7 months of dating, the actor proposed. He recalled the occasion:
"I wasn't really worried that she would say no," the actor said. "The toughest part was trying to figure out when to get married, and then to figure out how nobody else could know about it.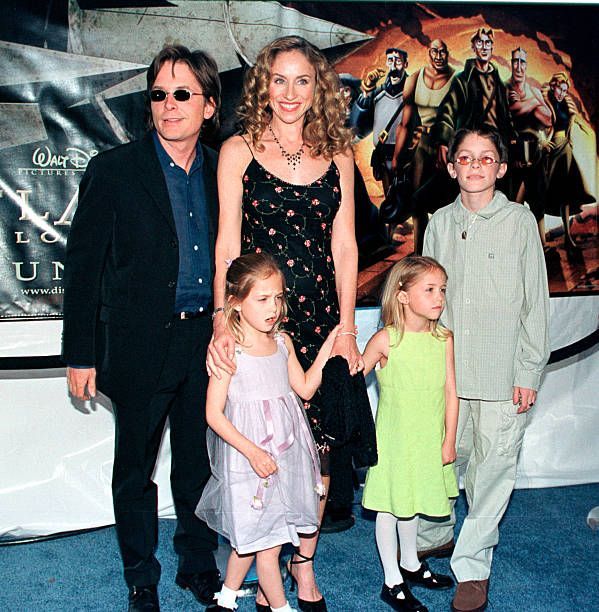 ---
The pair married in 1988 and now has 4 children; Sam Michael, twin daughters Aquinnah Kathleen and Schuyler Frances, and Esma Annabelle. Despite their long marriage, the couple has faced various ups and downs. Michael overcame substance abuse and in 1998, he revealed he was diagnosed with Parkinson's disease. 
Fox noted that their relationship became stronger when he found out his health was deteriorating. In an interview on The Oprah Winfrey Show, the two shared how the experience elevated their love for each other.
"Through it all we've loved each other," Fox said. "And that love never died," Pollan added. "We had a solid foundation to begin with."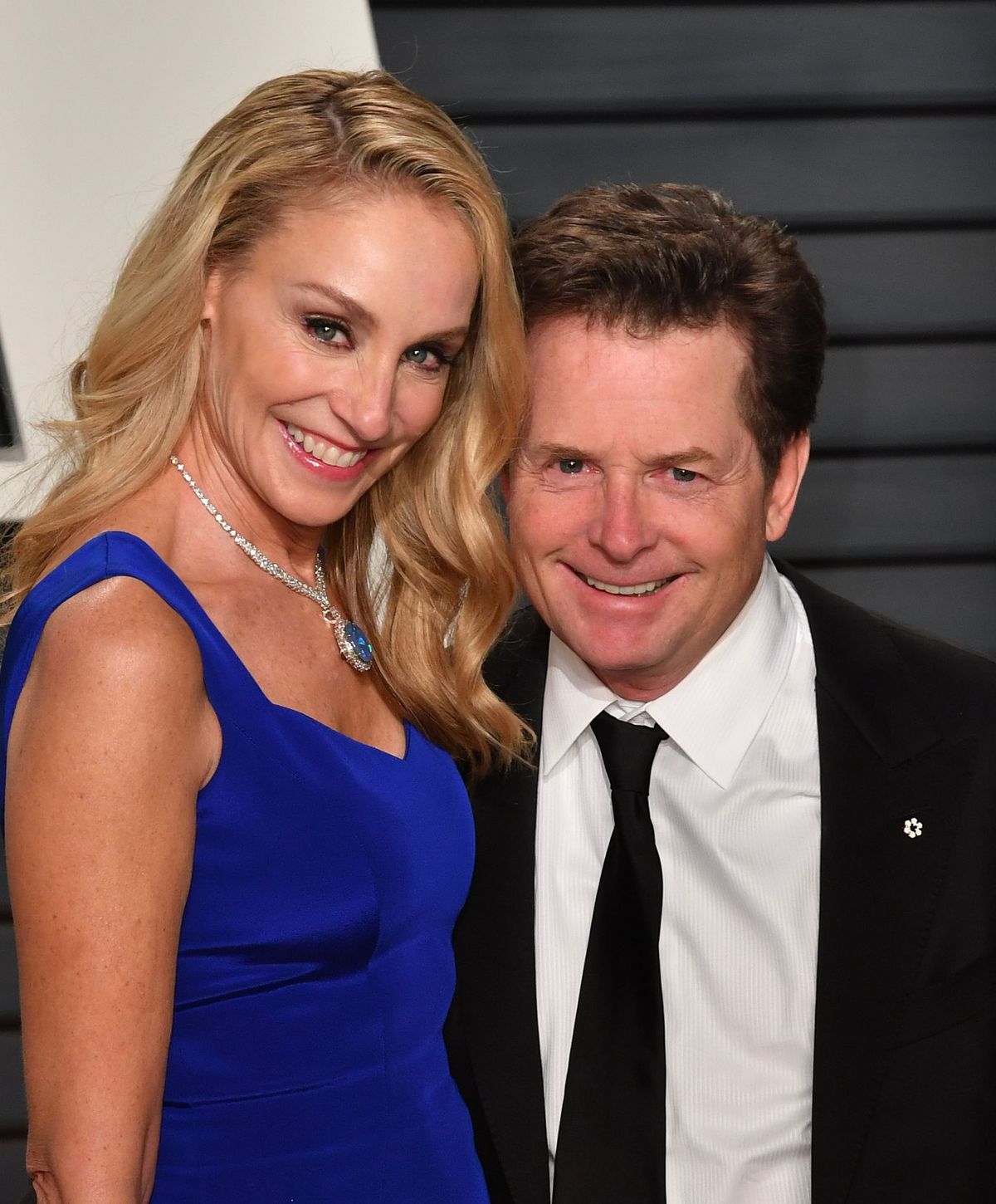 ---
3. MERYL STREEP AND DON GUMMER (42 YEARS)
This is a love story that spans over 40 decades. The couple met when the actress lost her actor boyfriend John Cazale to his battle with lung cancer in 1978. Soon after Cazale's passing, Streep was forced to vacate the apartment they shared. When her brother arrived to help her pack up, he brought his friend sculptor, Don Gummer.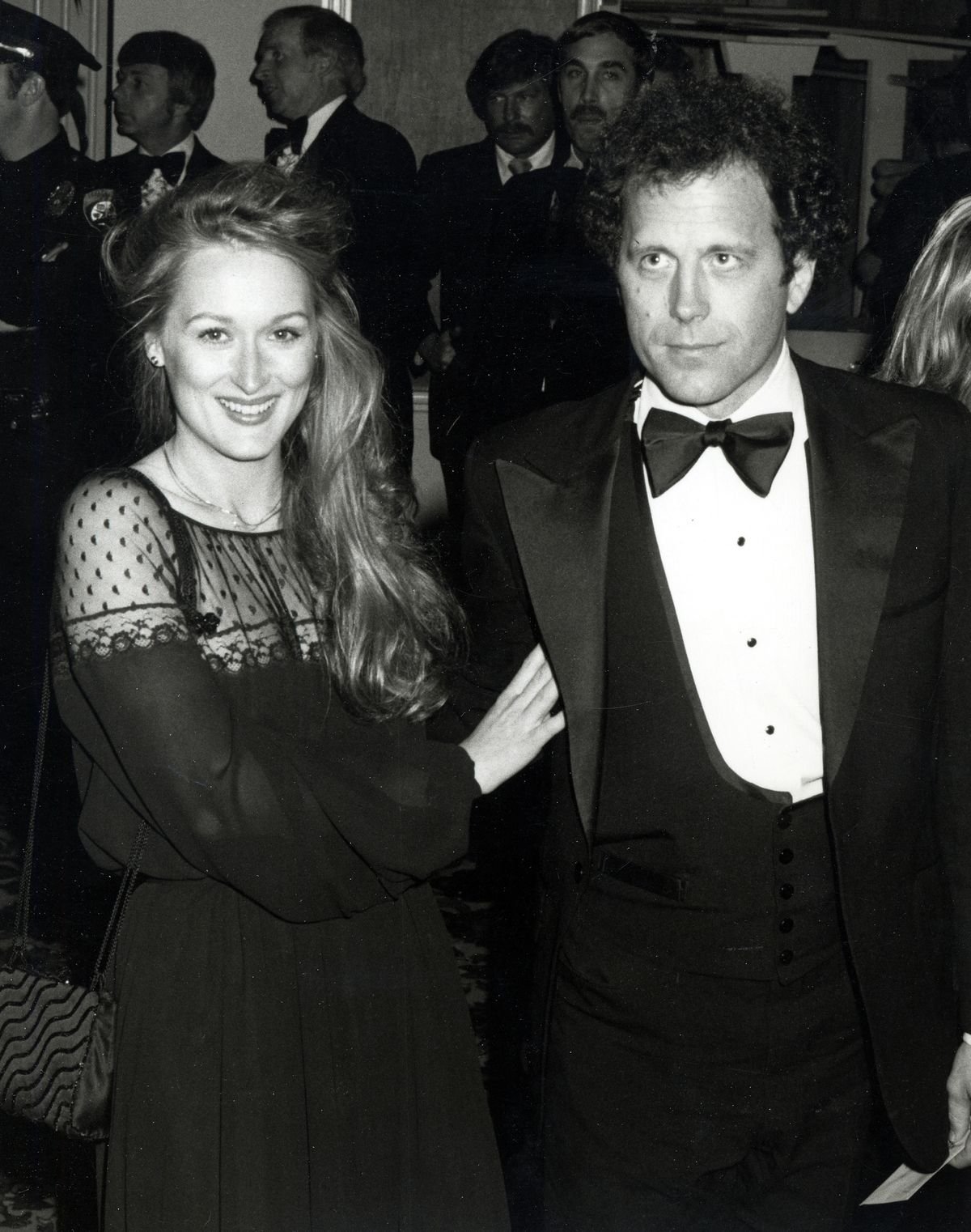 ---
It was love at first sight and the couple married 6 months later. Streep and Gummer have a beautiful family, they went on to have 4 children together, Henry Wolfe, Mamie, Grace, and Louisa. The apples don't fall far from their trees as the children have careers in the creative industry.
Gummer is extremely supportive of his legendary actress wife, the couple has been photographed multiple times attending red carpet events together, it's hard to imagine them apart. Gummer and Streep keep a low profile but Don is successful in his own right; the sculptor is highly acclaimed for his artistic works.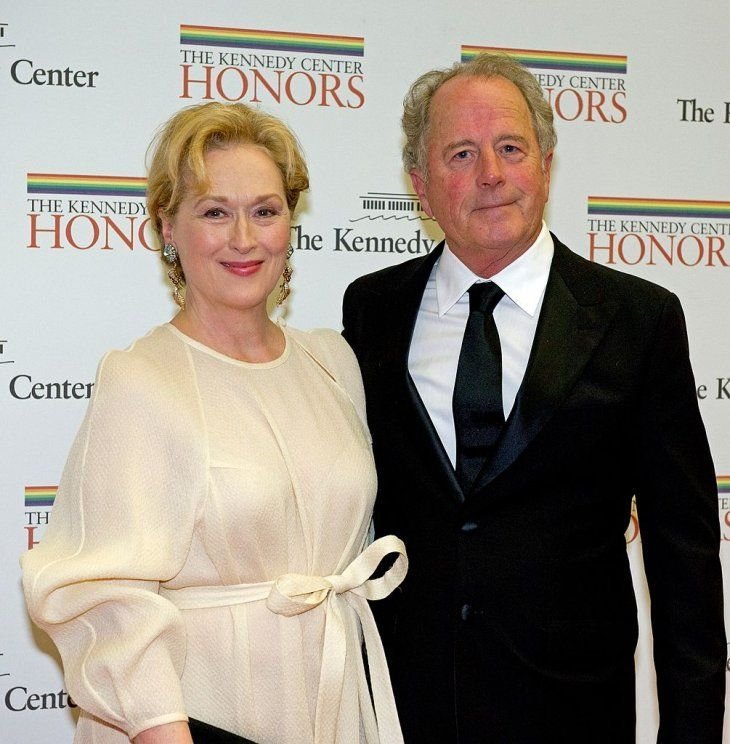 ---
4. DENZEL WASHINGTON AND PAULETTA PEARSON (37 YEARS)
Denzel and Pauletta are proof that unconditional love still exists. The actor and his wife first met when they appeared in the film Wilma in 1977. A year later, they bumped into each other again at a party and the rest is history. However, according to Denzel, it took some time for Pearson to accept his marriage proposal. 
"You heard it here first," Denzel said. "She turned me down, she said no. And since it was three times, that means she turned me down twice."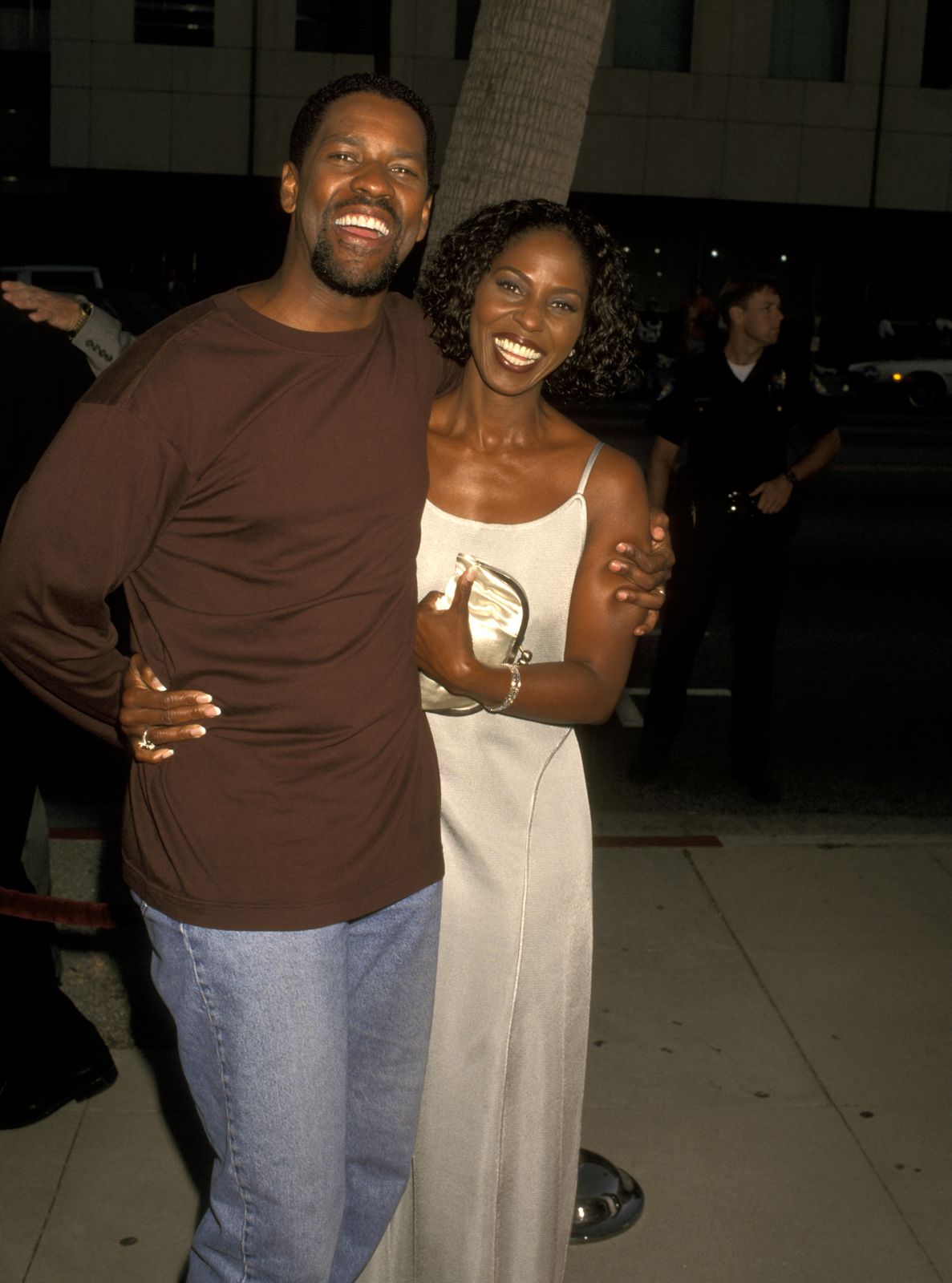 ---
She finally gave in and the couple married in 1983.12 years later, the pair renewed their vows in South Africa with Archbishop Desmond Tutu presiding over their ceremony. The Washingtons have 4 children together who all work in the film industry. Denzel has a film career spanning 30 years, Pauletta has also continued acting.
"First of all, Michelle Obama, and any woman behind an influential man, has always been there. Maybe the public, and the media, is now saying we recognize you, but take it from me, I've been on the scene a long time,"Pauletta shared.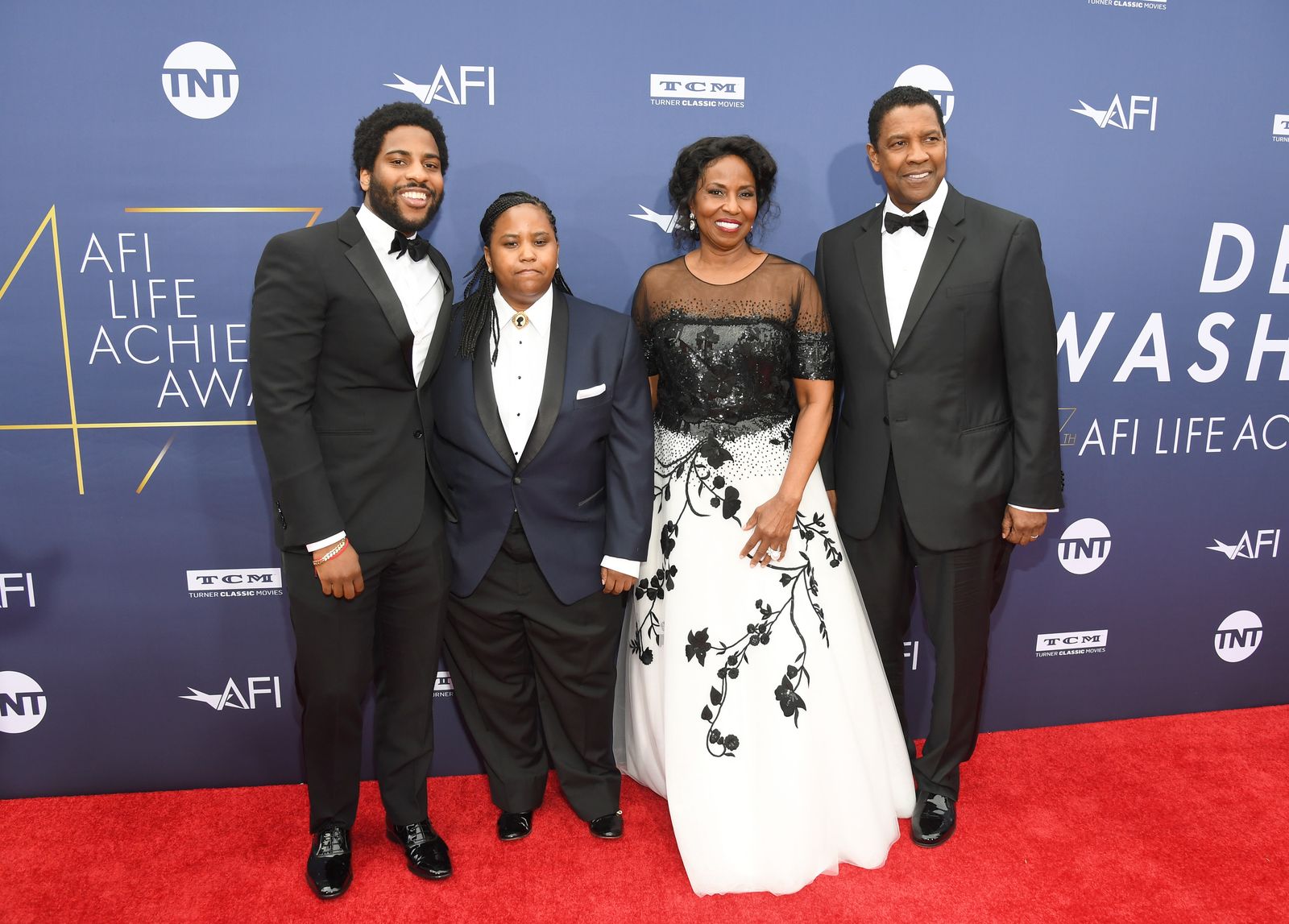 ---
In 2010, the Equalizer actor revealed the key to longevity in a marriage. He said all it takes is a solid foundation. Denzel explained to The Guardian that he and his wife have overcome obstacles and it isn't easy.
" It's hard work, you know. But we made a commitment. A spiritual foundation helps everything - marriage, work, peace of mind."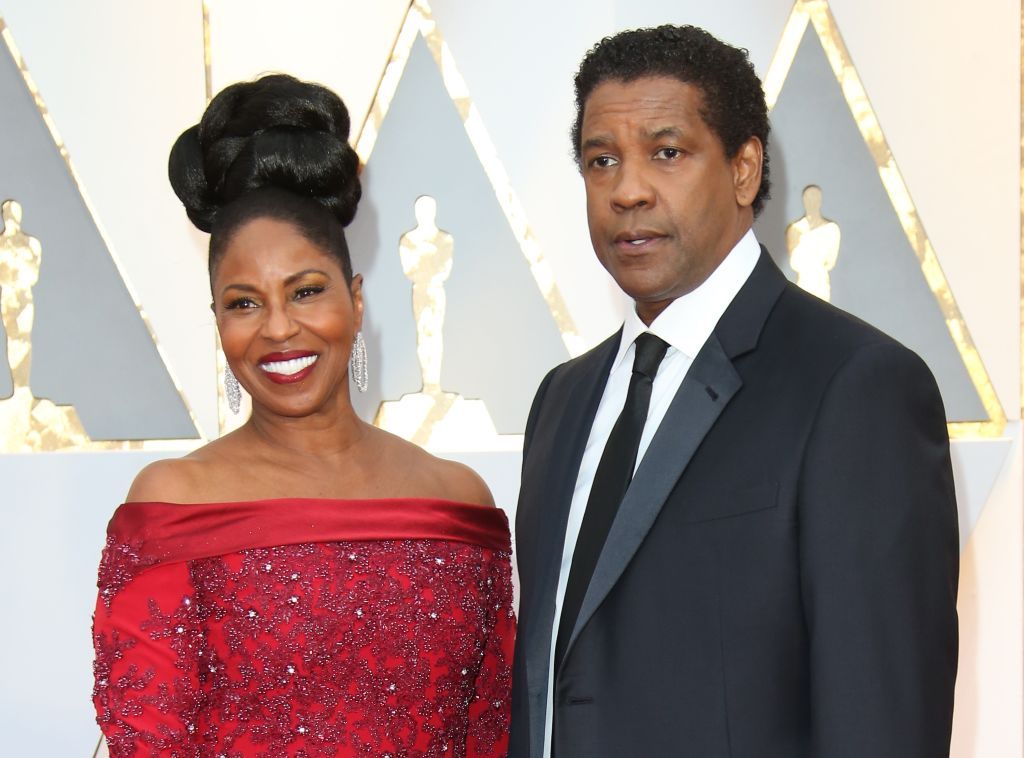 ---
5. JAMIE LEE CURTIS AND CHRISTOPHER GUEST (36 YEARS)
The enduring couple has been married for 36 years and the actress says she knew she would be the fellow actors' wife even before she met him. Jamie Lee first laid eyes on him while she was flipping through Rolling Stone magazine and she told her friend Debra Hill, "I'm going to marry that man."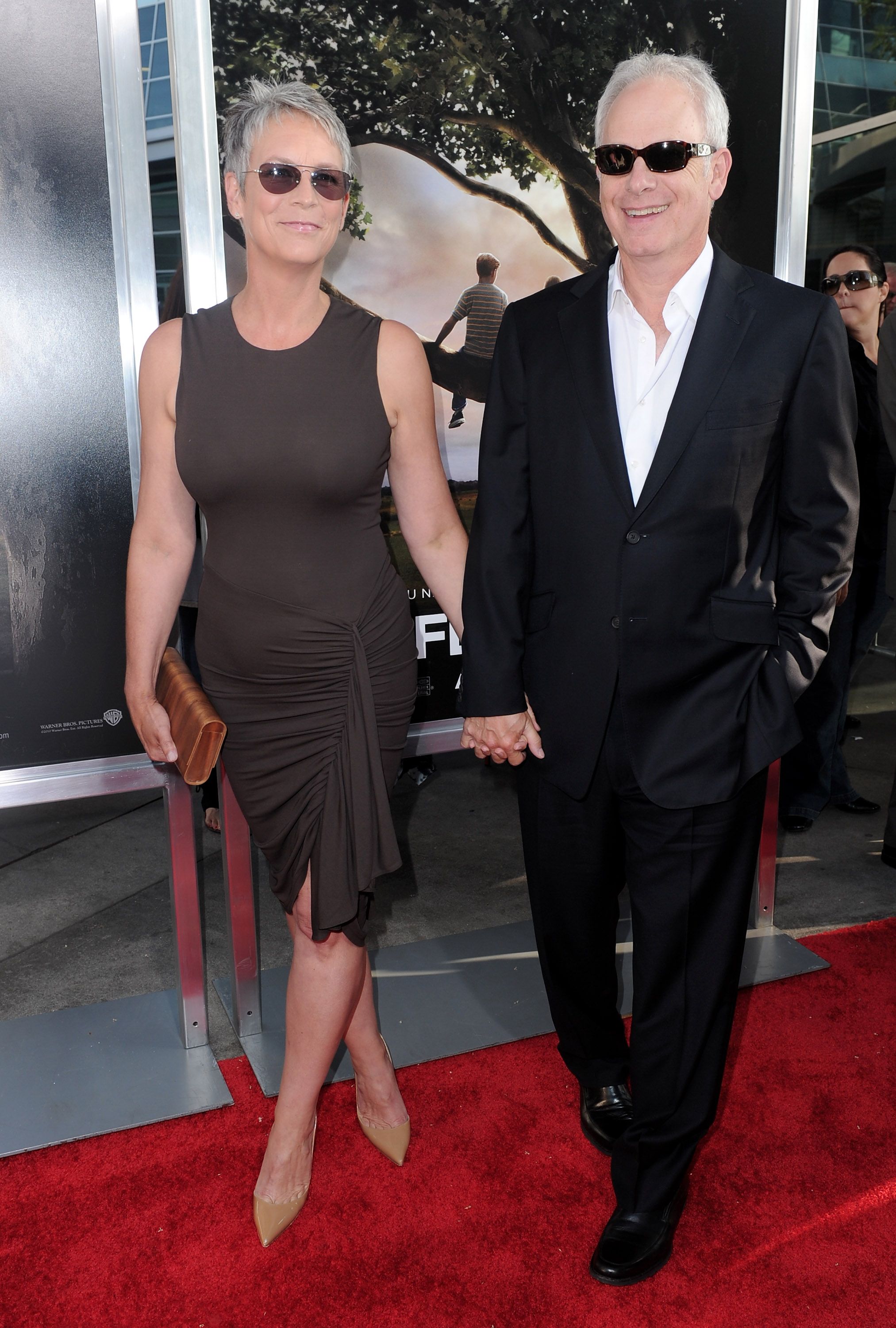 ---
Turns out Debra recognized him from the film This is Spinal Tap and also knew his agent. Jamie decided to call the agent and she scored his number. After calling him to no avail, he never called back. Sometime later, the two bumped into each other at a dinner party and so, they went on their first date! 
6 months later, the couple married and they presently share two adoptive children Annie and Thomas. The actress attributes the success of their marriage to sticking it through even during the challenging phases.
"You think you're having a bad week, but stay on the bus, because one of these days you'll look out the window and it'll be beautiful." 
---
6. KEVIN BACON AND KYRA SEDGWICK (32 YEARS)
The actors have been open about their marriage over the years and they encourage couples to move to the beat of their own drum. Despite their successful relationship, Sedgwick was not impressed with Bacon when they first met in 1997.
"..my first thought was, 'He's really cocky and he thinks he's so cool.'"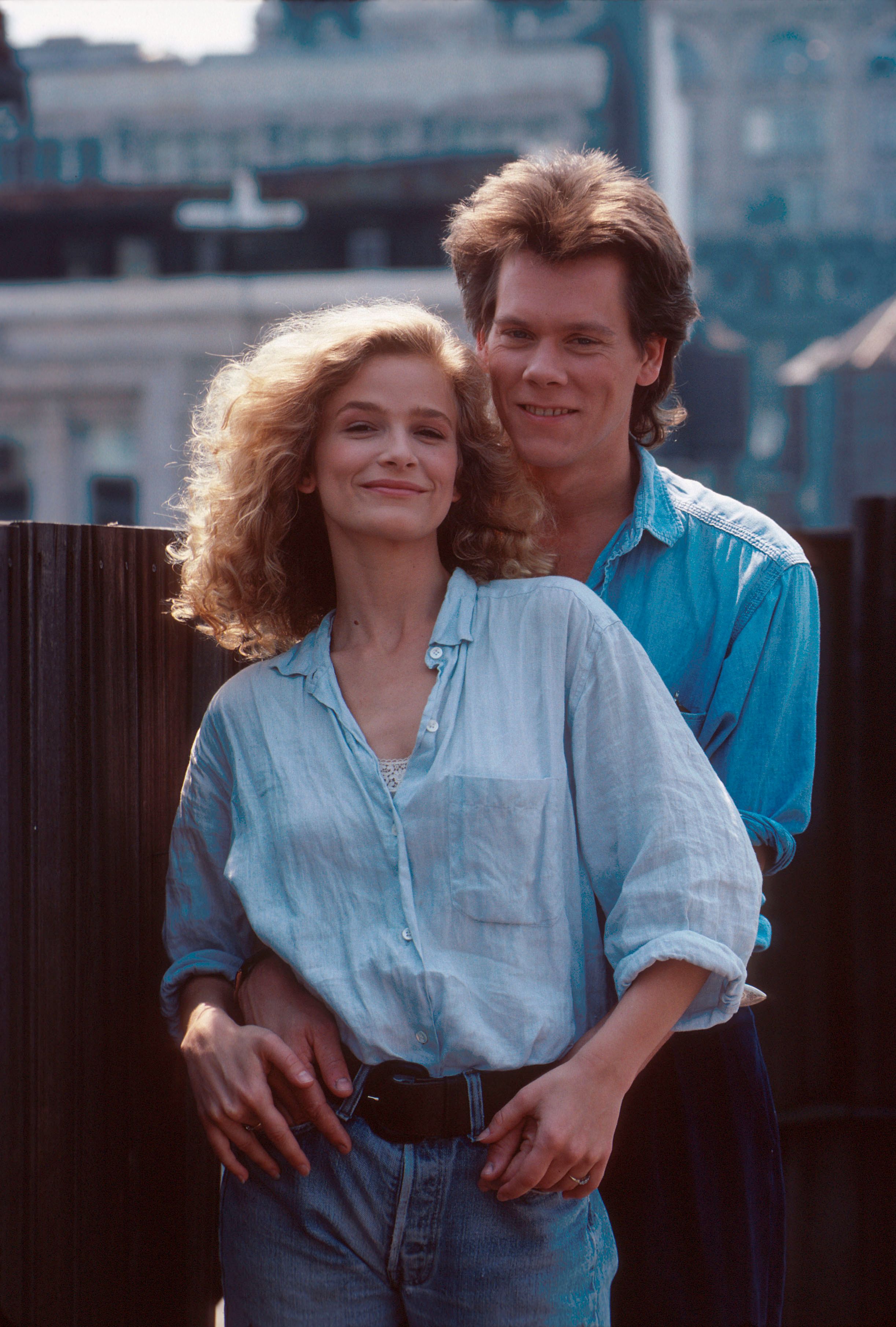 ---
On the other hand, Kevin thought she was "very beautiful". The couple married in 1988 and have welcomed two children Travis and Sosie. Even though they've been married for so long, the actress and director admitted that Kevin is still an enigma to her. 
"We've been married for so long and there are no secrets. But I never in a million years thought there would be sides to Kevin that I'm still learning," she said.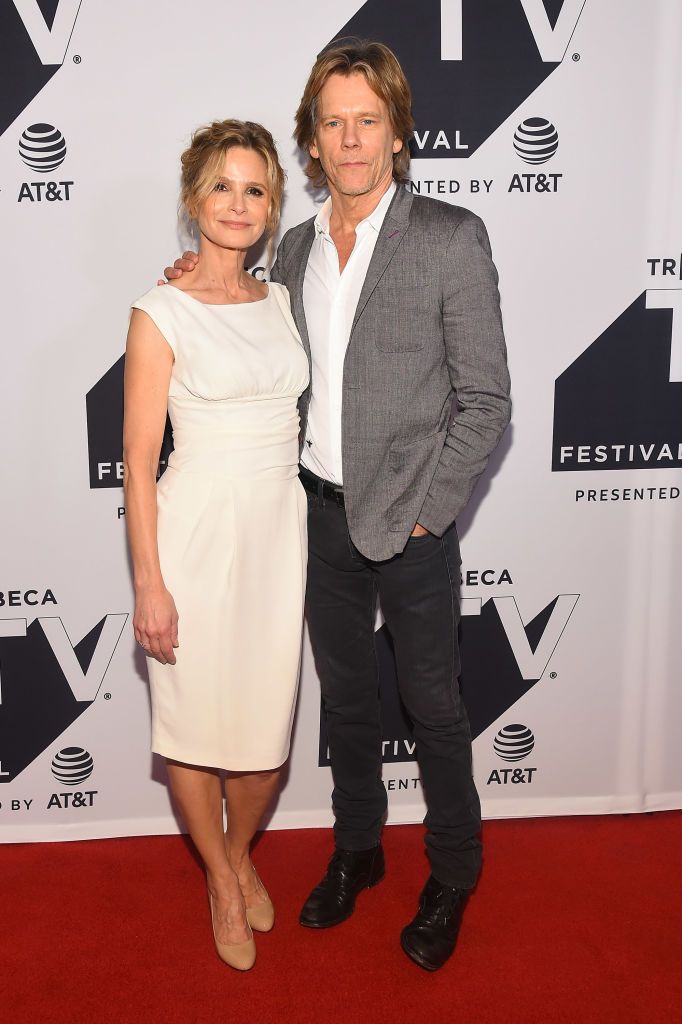 ---
Kyra believes their relationship is strong because of the commitment they made to stay together regardless of their challenges and when the children arrived, they kept their marriage a priority, so date nights and alone time are sacred. Sedgwick stated:
 "Kids should know that your needs are important, because if they think your happiness lies only in them, that's a lot of pressure on them."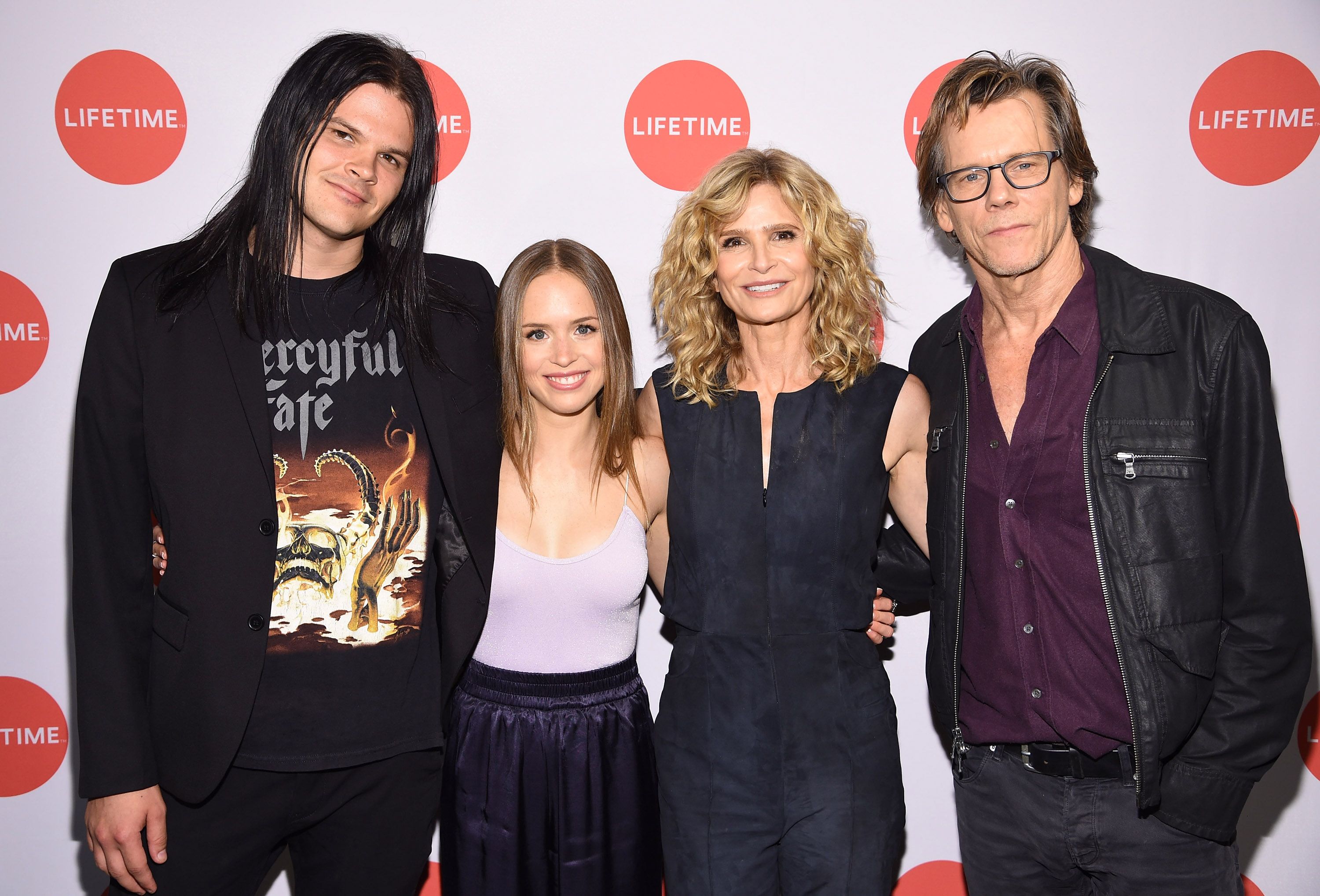 ---
7. HUGH JACKMAN AND DEBORRA-LEE FURNESS (24 YEARS)
The couple has an enviable relationship that has lasted over 20 years. According to Jackman, it took a matter of a few weeks for him to realize that Deborra was the one. The couple met on the set of Covelli in 1995 and the actor proposed marriage to Furness 4 months later.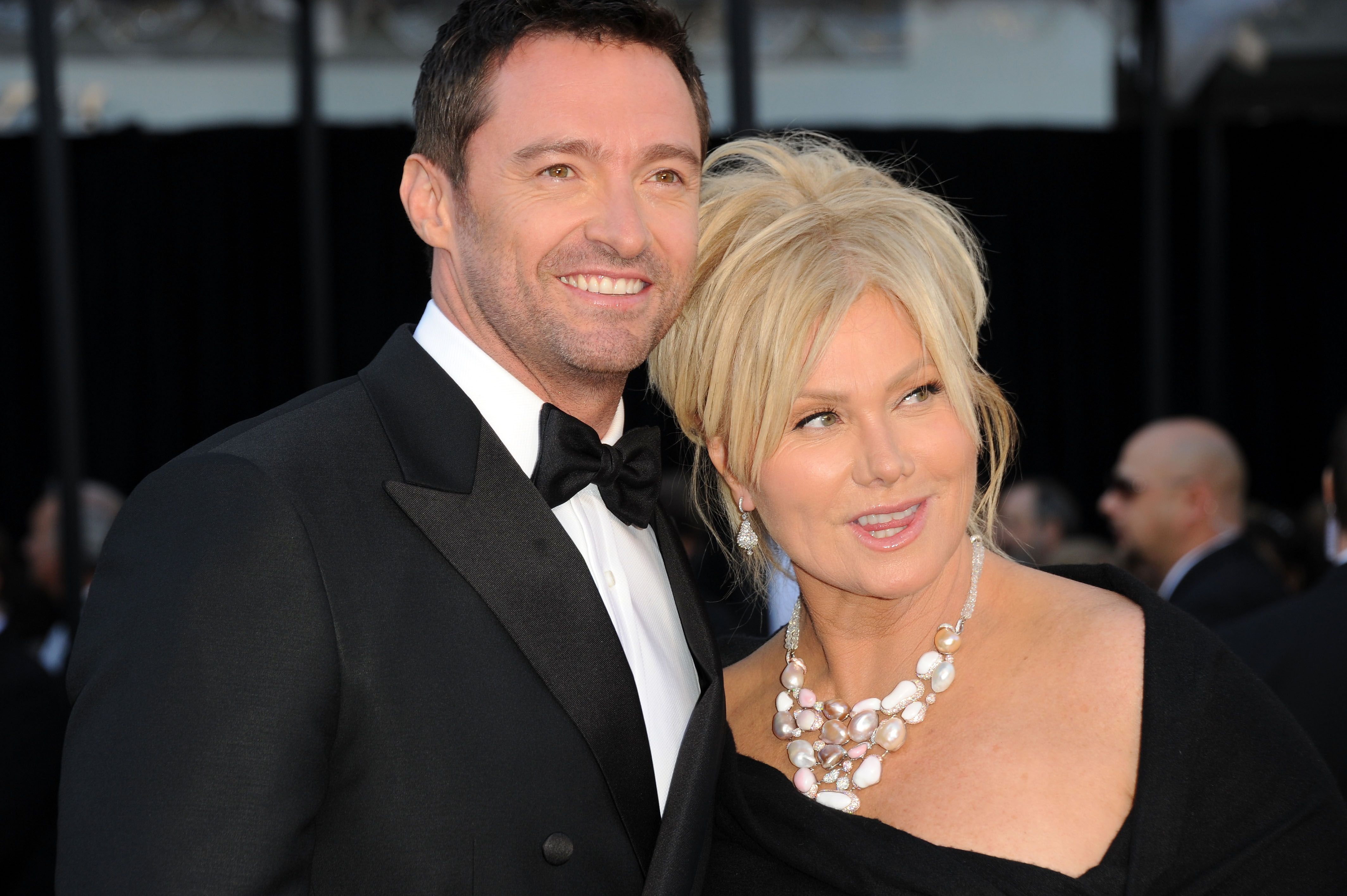 ---
The couple share two kids Oscar and Ava. The X-Men actor explained that their marriage has stood the test of time simply because they made a pact that they would always protect their relationship. 
"Before we had kids, Deb and I made a pretty simple but powerful choice to look each other in the eye at every crossroads in life. Those crossroads are sometimes big, sometimes they're small, sometimes you don't even realise they're crossroads until you look back."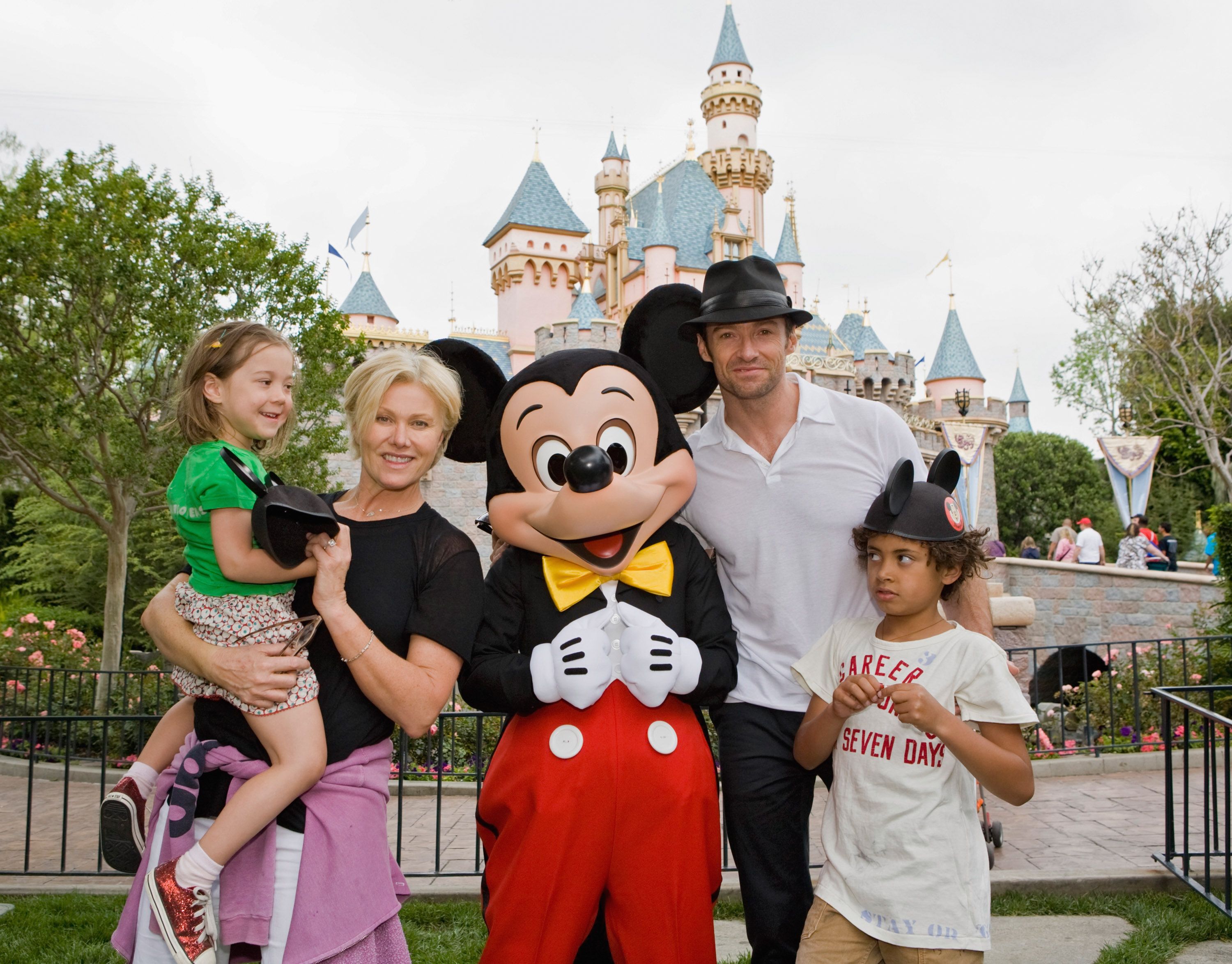 ---
8. SAMUEL L. JACKSON AND LATANYA RICHARDSON (40 YEARS)
Samuel and LaTanya have shared an incredible life together. The actors first met as college students, she was attending Spelman and he was enrolled at Morehouse. The couple made things official when they married in 1980. Jackson and Richardson have managed to keep their love thriving and maintain successful acting careers.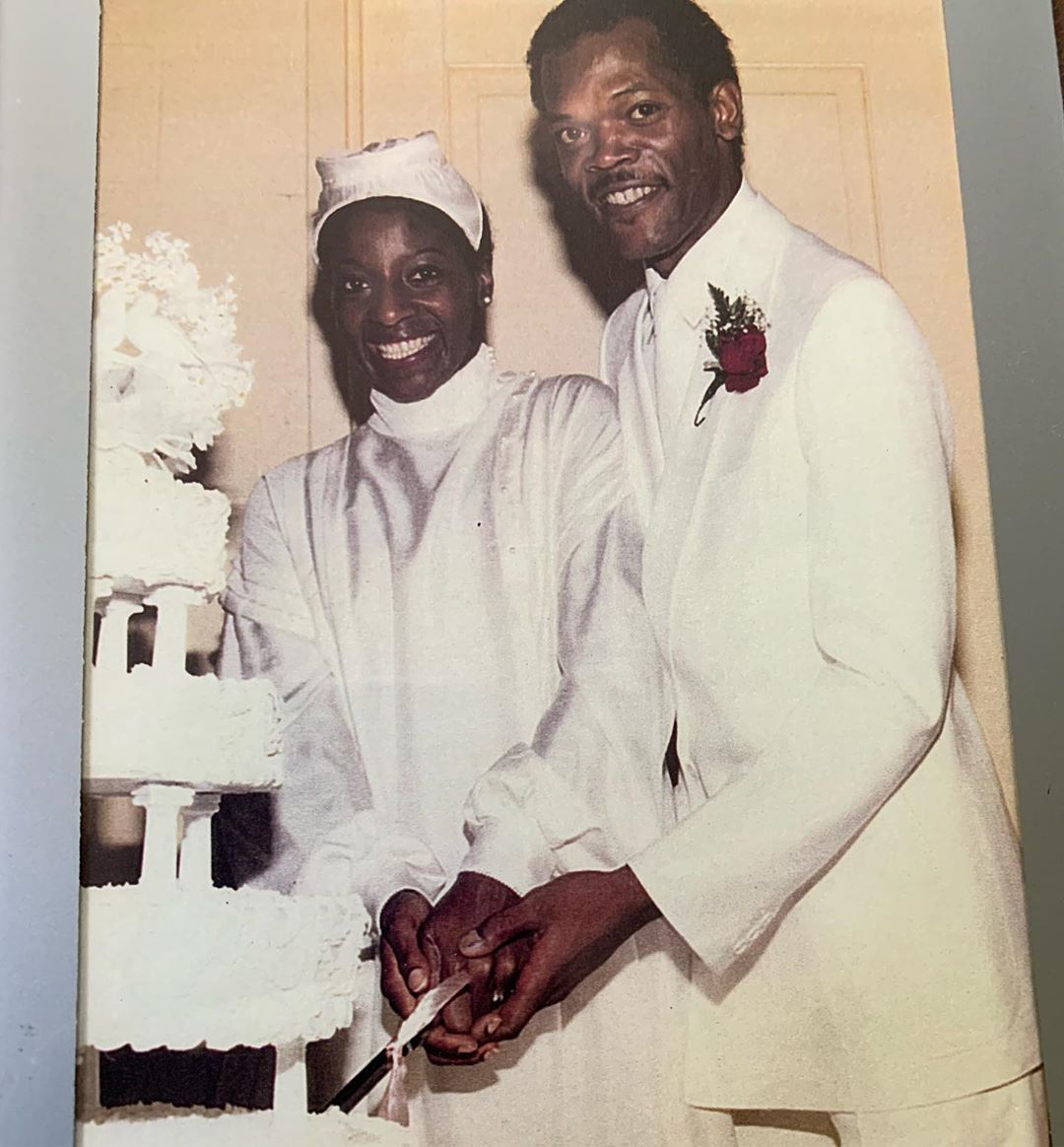 ---
The two share one daughter together Zoe and have made it their life's mission to keep their family together. In 1999, the couple appeared on the cover of Essence magazine and Richardson shared the mantra behind their marriage.
"We used to say the most revolutionary thing was to keep a Black family together. So that became our mantra."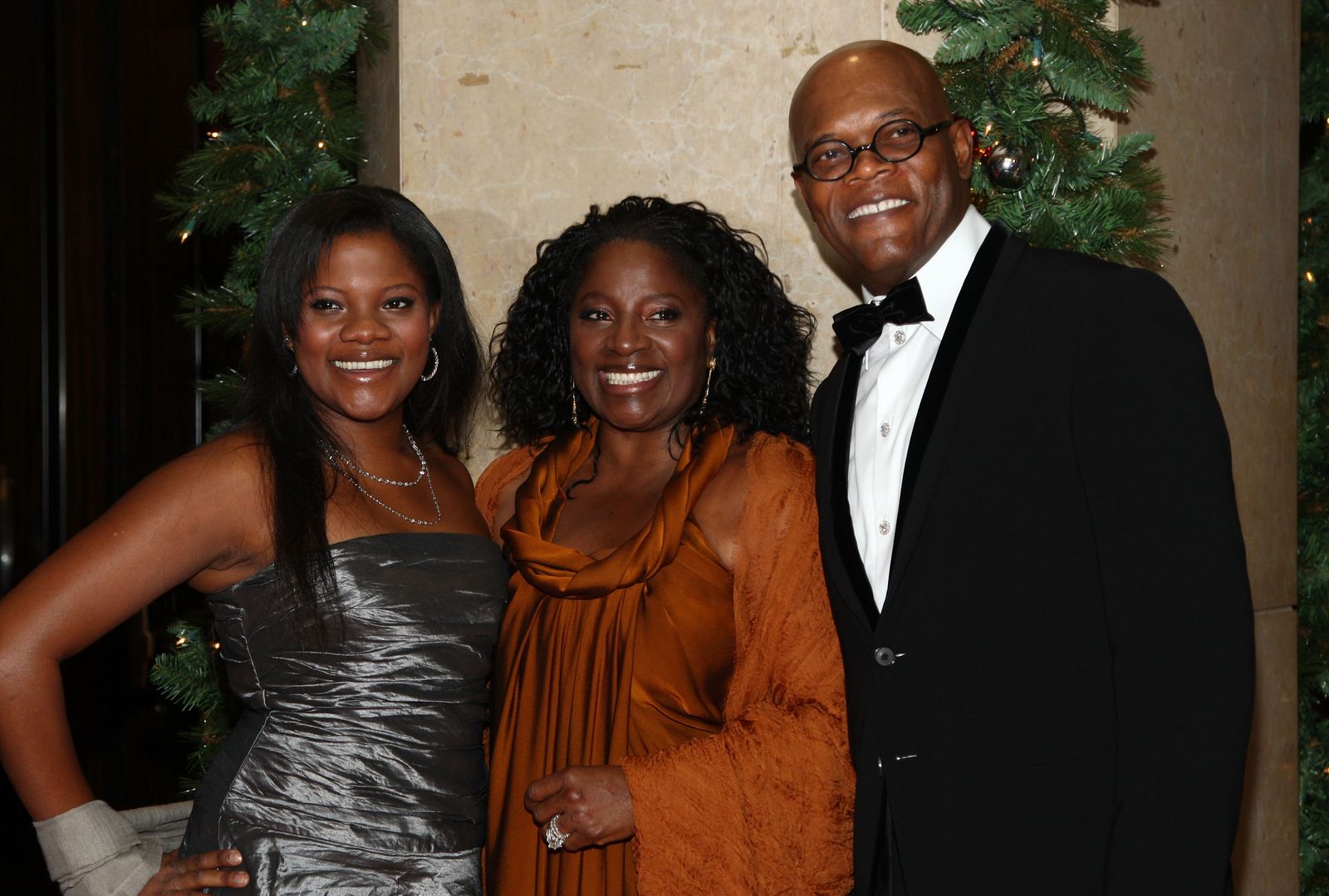 ---
The Shaft actor revealed that the secret to keeping their marriage alive is one simple thing: they still love each other. He also added that every relationship is different and it is up to the couple to do what they feel is best for their marriage to succeed. 
---
9. JEFF BRIDGES AND SUSAN GESTON BRIDGES (43 YEARS)
Jeff has shared that he remembers meeting his wife like it happened yesterday. The couple met when the actor was filming his movie Rancho Deluxe and she was a waitressing at a restaurant to pay for college in 1975. He caught a glimpse of Susan while she was working and decided to ask her out on a date. The star knew she was the one.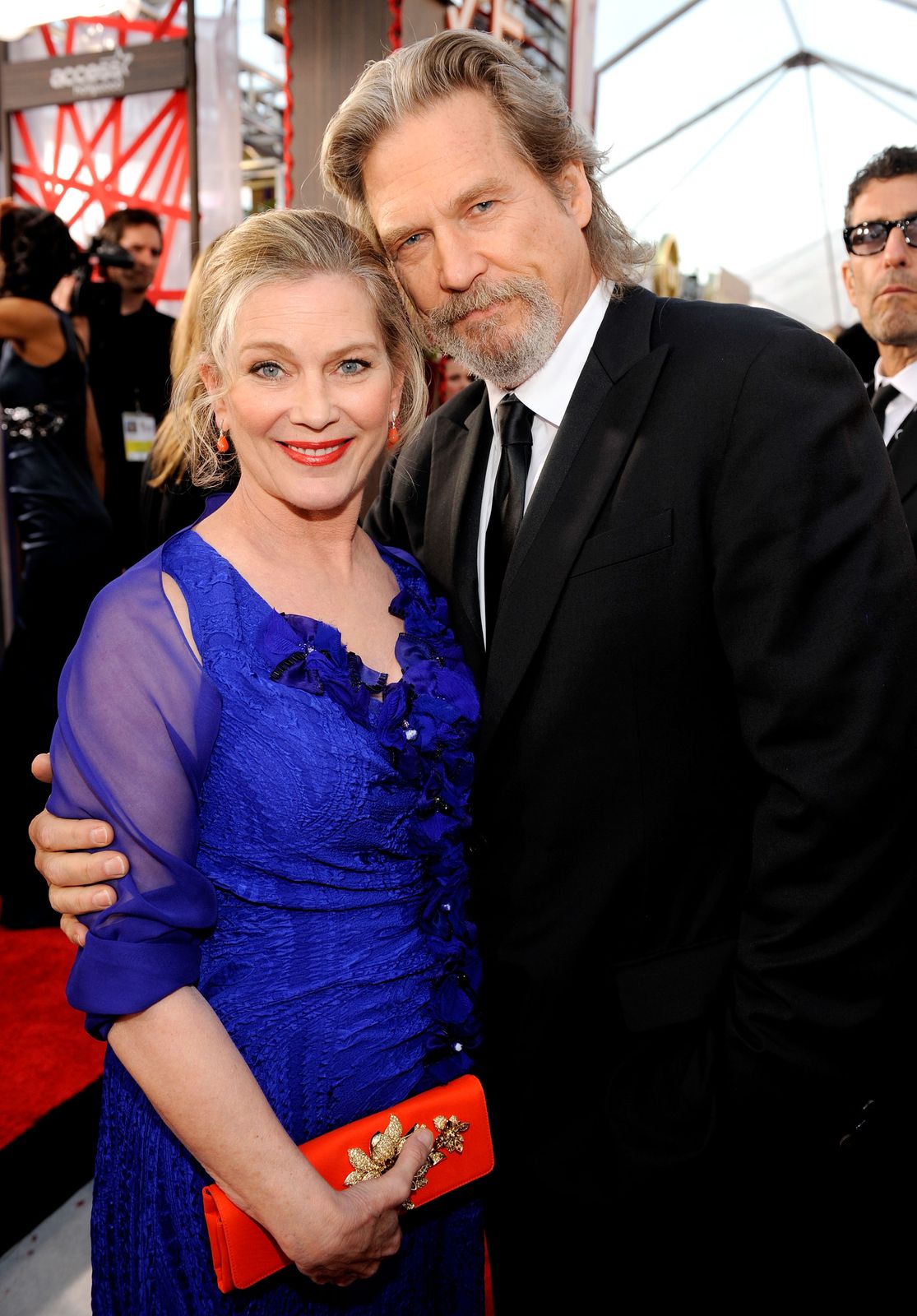 ---
The two later married and after 40 years, the couple has built a family with 3 children; Isabelle, Jessica, and Haley. According to Jeff, their marriage keeps getting better. However, the pair does admit that they have struggled with arguments in the past, and fortunately improved their communication significantly. 
 "If you change partners every time it gets tough or you get a little dissatisfied, then you don't get the richness that's available in a long-term relationship," said Jeff
---
10. KIRK DOUGLAS AND ANNE BUYDENS (66 YEARS)
The late actor Kirk Douglas spent 66 years of his 103 years alive with his German-born wife Anne. That is incredibly inspirational! The couple met in 1953 during a time when Douglas was known as a suave Hollywood bachelor. The two were introduced by a friend and at first, Buydens rejected his advances but he never gave up.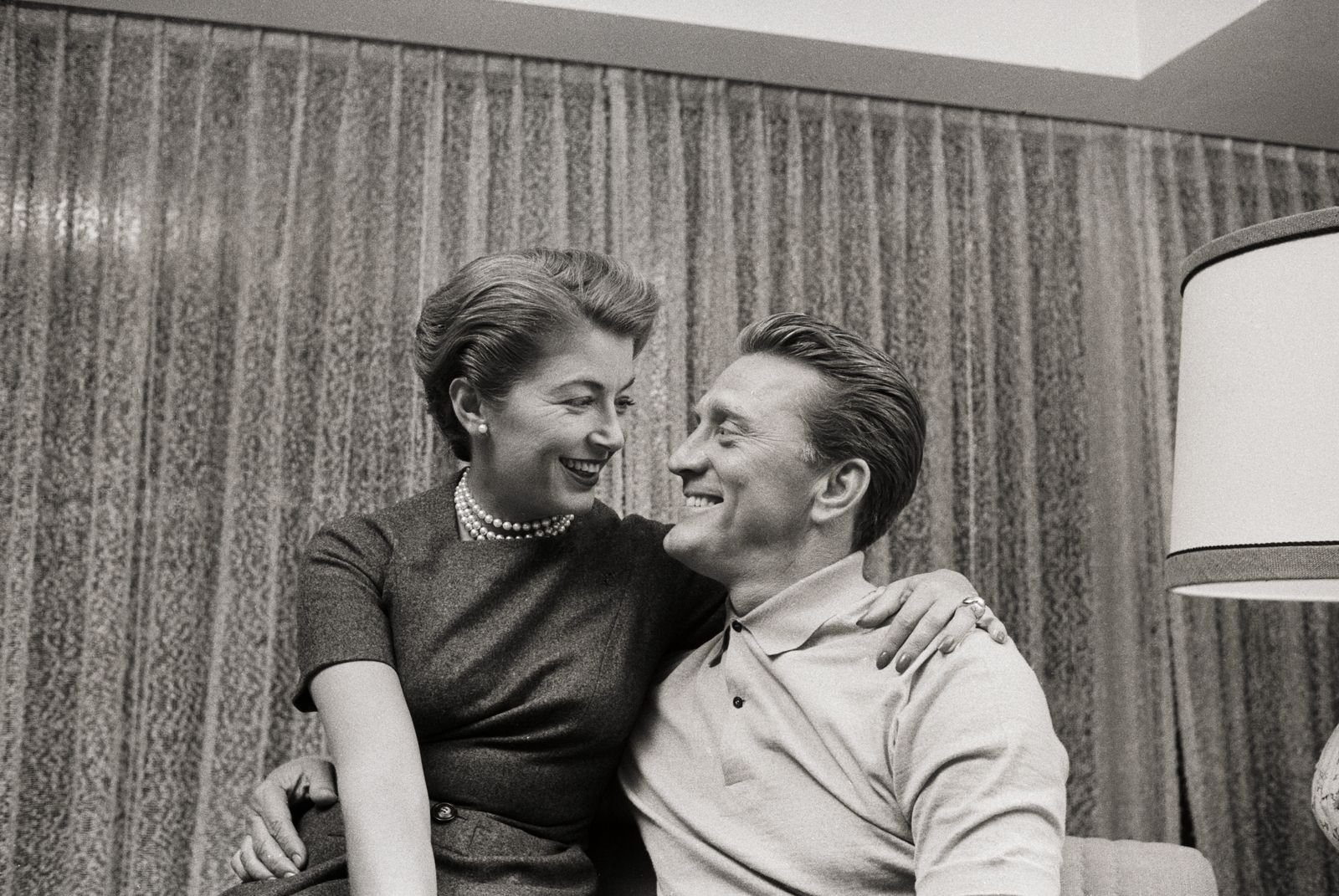 ---
Later the Hollywood icon revealed that he finally won her over when he stopped talking about himself and began to listen to her. The pair got married in 1954 and solidified their love by welcoming two children; Peter and Eric. His older sons Michael and Joel were with his previous wife Diana Douglas.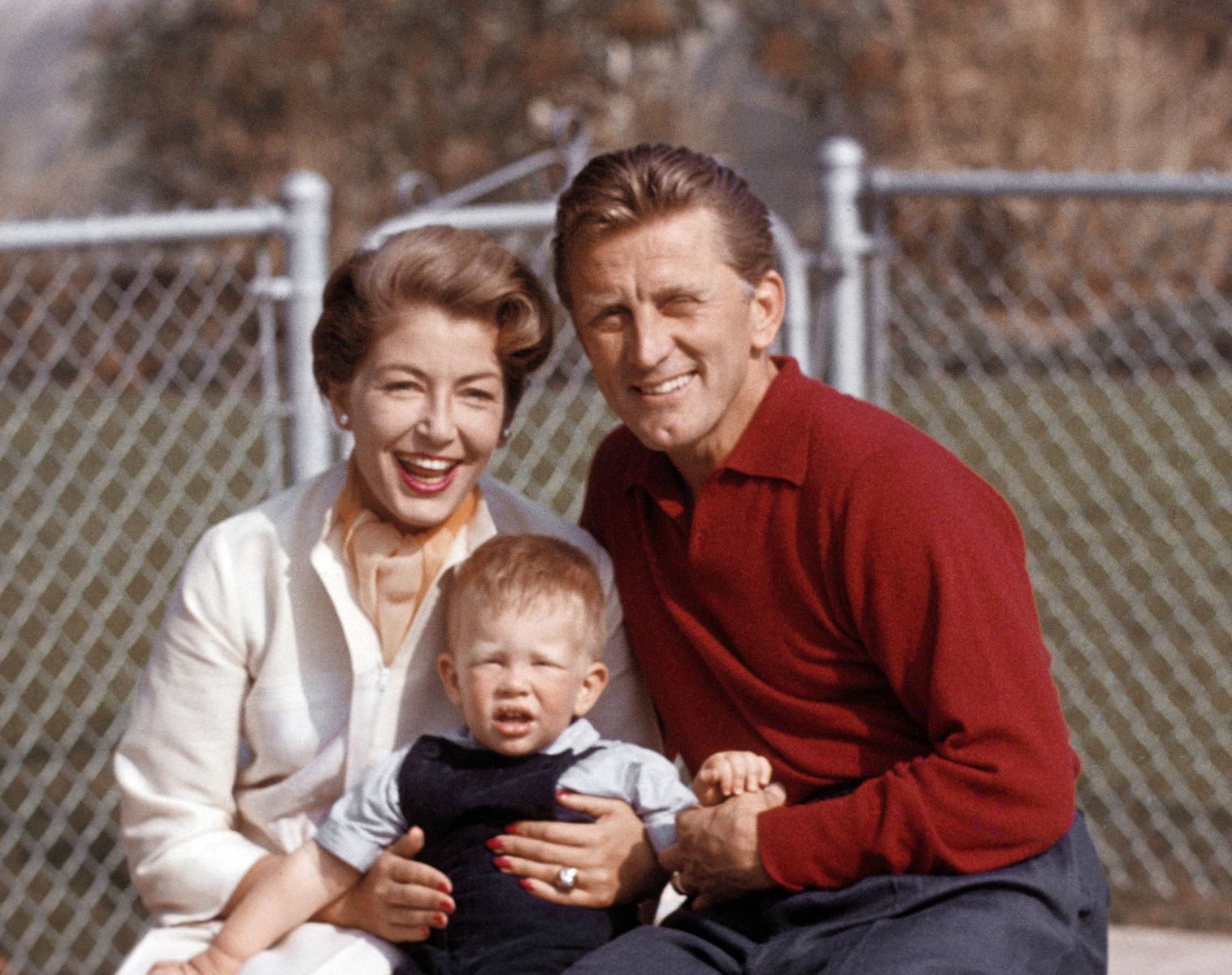 ---
Although the couple shared a deep love for one another, their marriage was not immune to infidelity. In their memoir, Kirk and Anne: Letters of Love, Laughter, and a Lifetime in Hollywood, the actor divulged that he had affairs with actresses such as Rita Hayworth, Patricia Neal, and Joan Crawford's daughter, Christina Crawford.
 "Kirk never tried to hide his dalliances from me," Buydens explained. "As a European, I understood it was unrealistic to expect total fidelity in a marriage."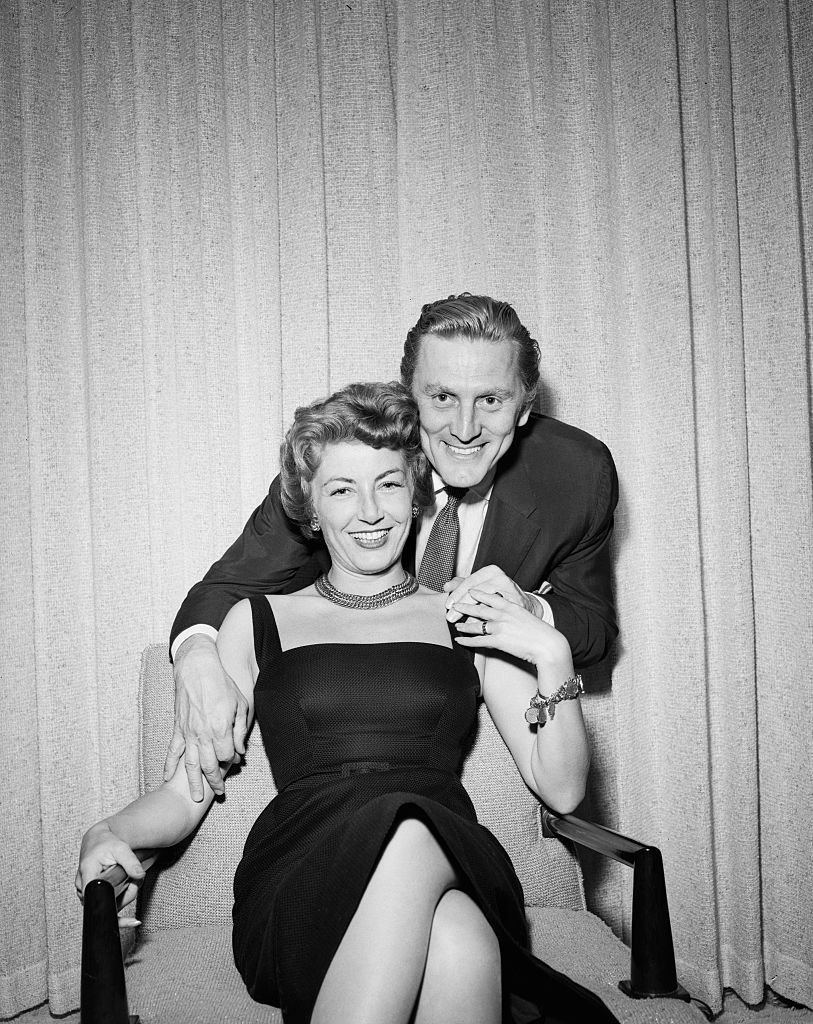 ---
After 60 decades together, Douglas and Buydens never lost their romantic connection. The two celebrated their 50th anniversary with a vowel renewal and hosted the wedding of their dreams. In Kirk's book Life Could Be Verse, he wrote a poem called "Romance Begins at 80," dedicated to the love they shared. The poem goes:
"Romance begins at 80. And I ought to know. I live with a girl who will tell you so."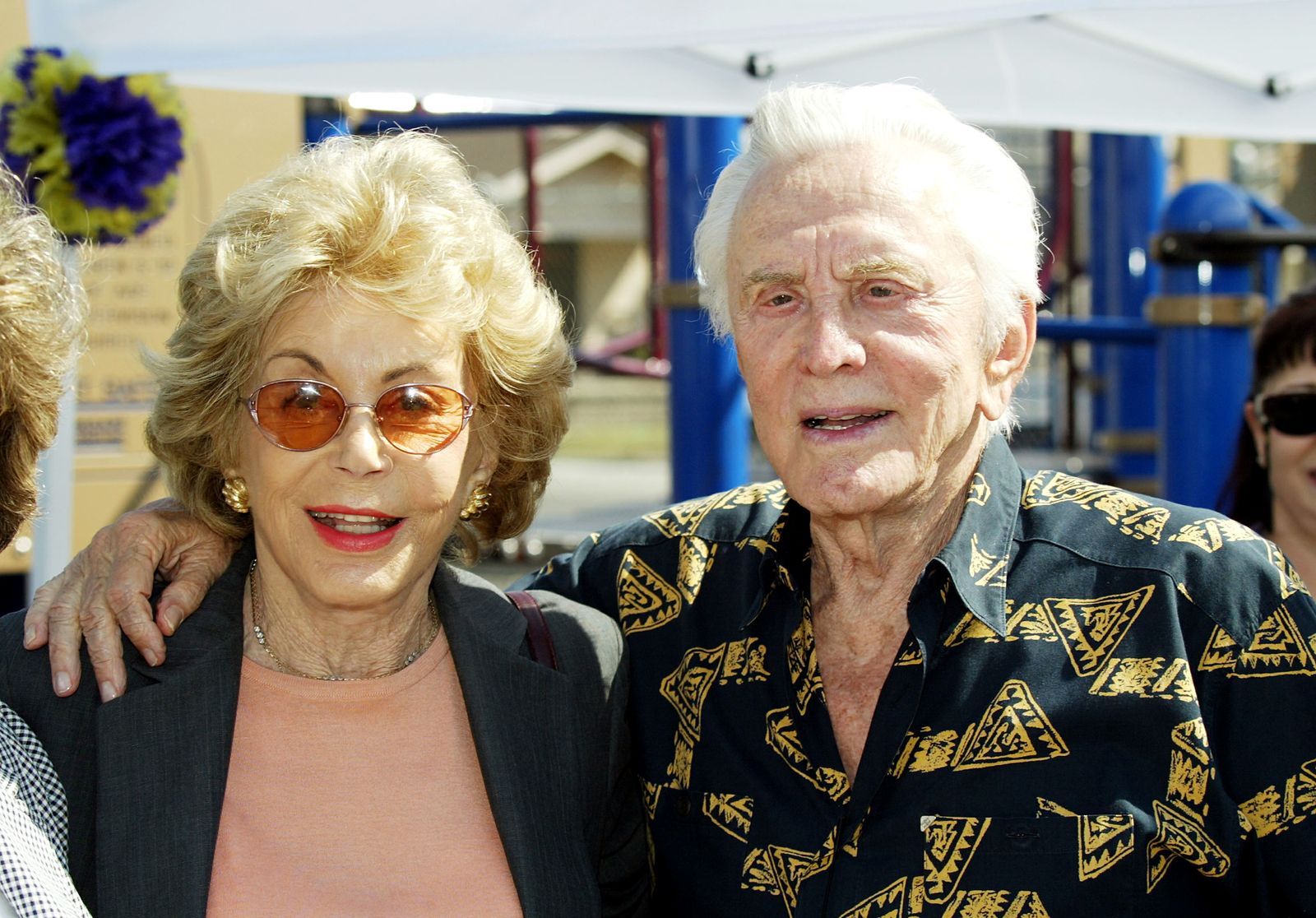 ---
11. DAVID MCCALLUM AND KATHERINE CARPENTER (53 YEARS)
Fans will recognize McCallum from starring in NCIS. The Scottish actor has spent 53 years of his life with his lovely wife Katherine. After a divorce from his first wife Jill Ireland, McCallum met his present wife who worked as a model at the time.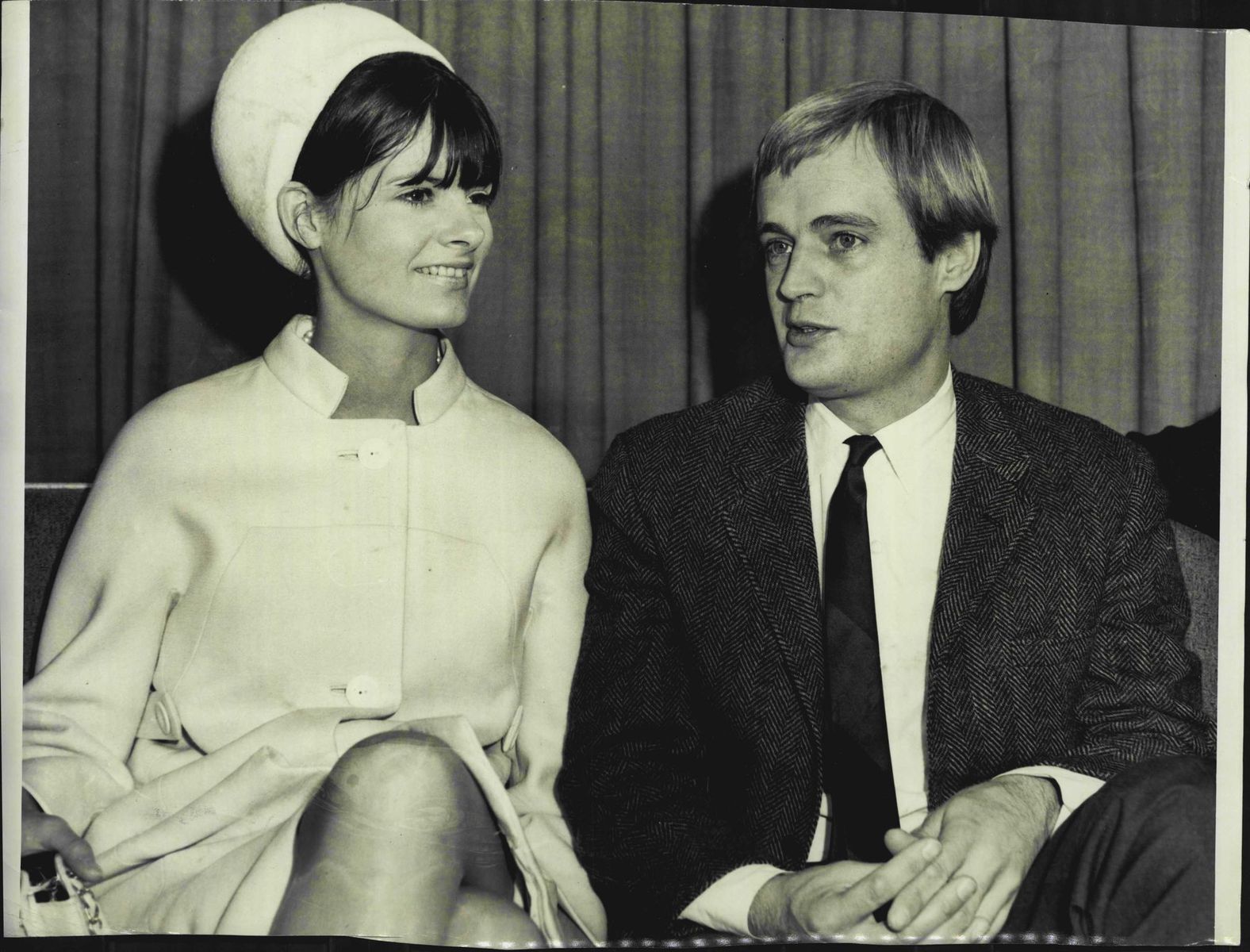 ---
The couple decided to get hitched during the same he finalized his divorce from Ireland in 1967. The pair share two kids - Peter and Sophie. However, they lost their adopted son Jason to substance abuse in 1989 and it was a difficult period in their lives. Fortunately, the couple has overcome all obstacles and is still going strong.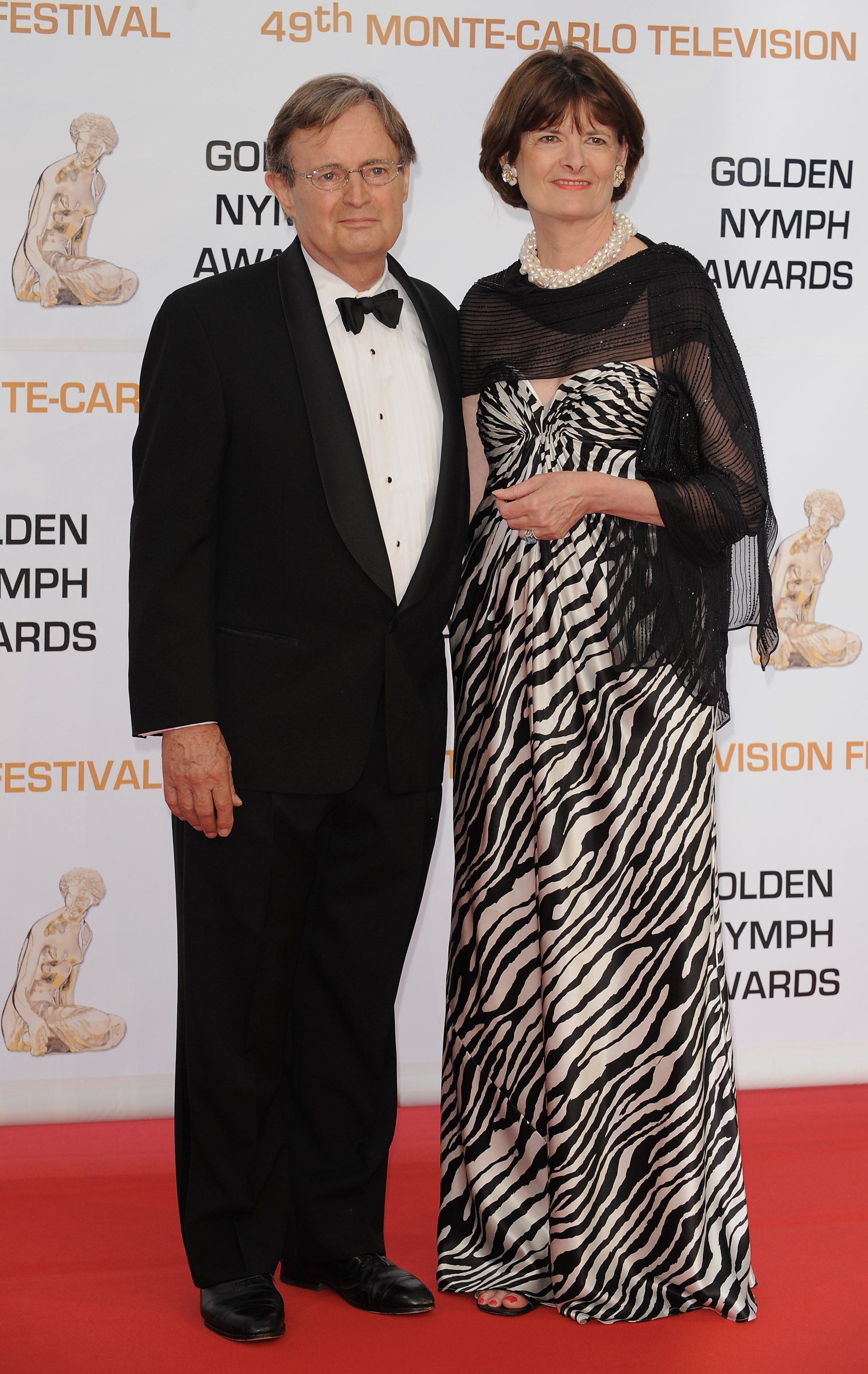 ---
12. DONNY AND DEBBIE OSMOND (42 YEARS)
The famous couple has enjoyed many wonderful years together and it all started in 1976. Debbie was a bright-eyed teenager when she and Donny met, she was also dating his older brother Jay Osmond. The singer confessed that it took him almost 3 years to win her over and accept his marriage proposal.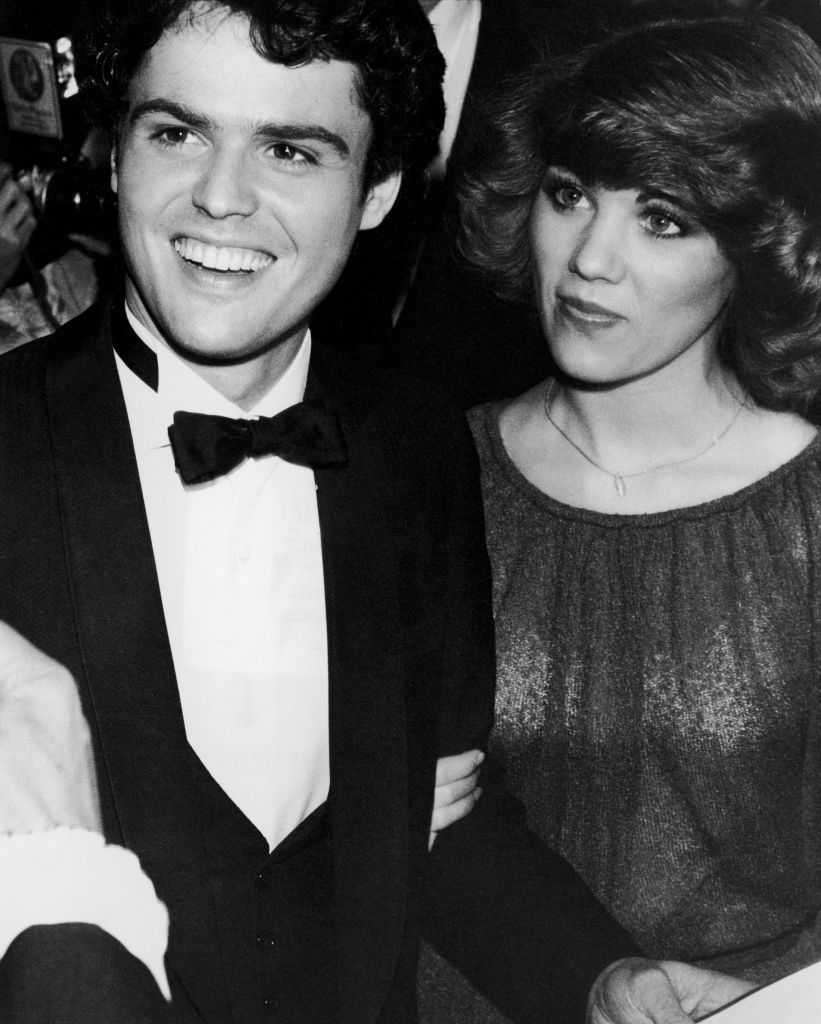 ---
The lovebirds almost didn't make it as Donny's father did not approve of their relationship at first. He felt it would deter the star from his career aspirations. However, everything worked out perfectly as the couple has been able to balance Osmond's huge career and their family life. The pair have 5 children together and 10 grandchildren!
---
Earlier this year, the couple celebrated their 42nd year anniversary, the Masked Singer alum expressed his appreciation for his wife. In an Instagram post, the icon shared:
"I want to publicly express my gratitude for the irreplaceable influence Debbie continues to be in my life," he wrote. "She's not only the love of my life, but she's also my best friend and greatest confidant."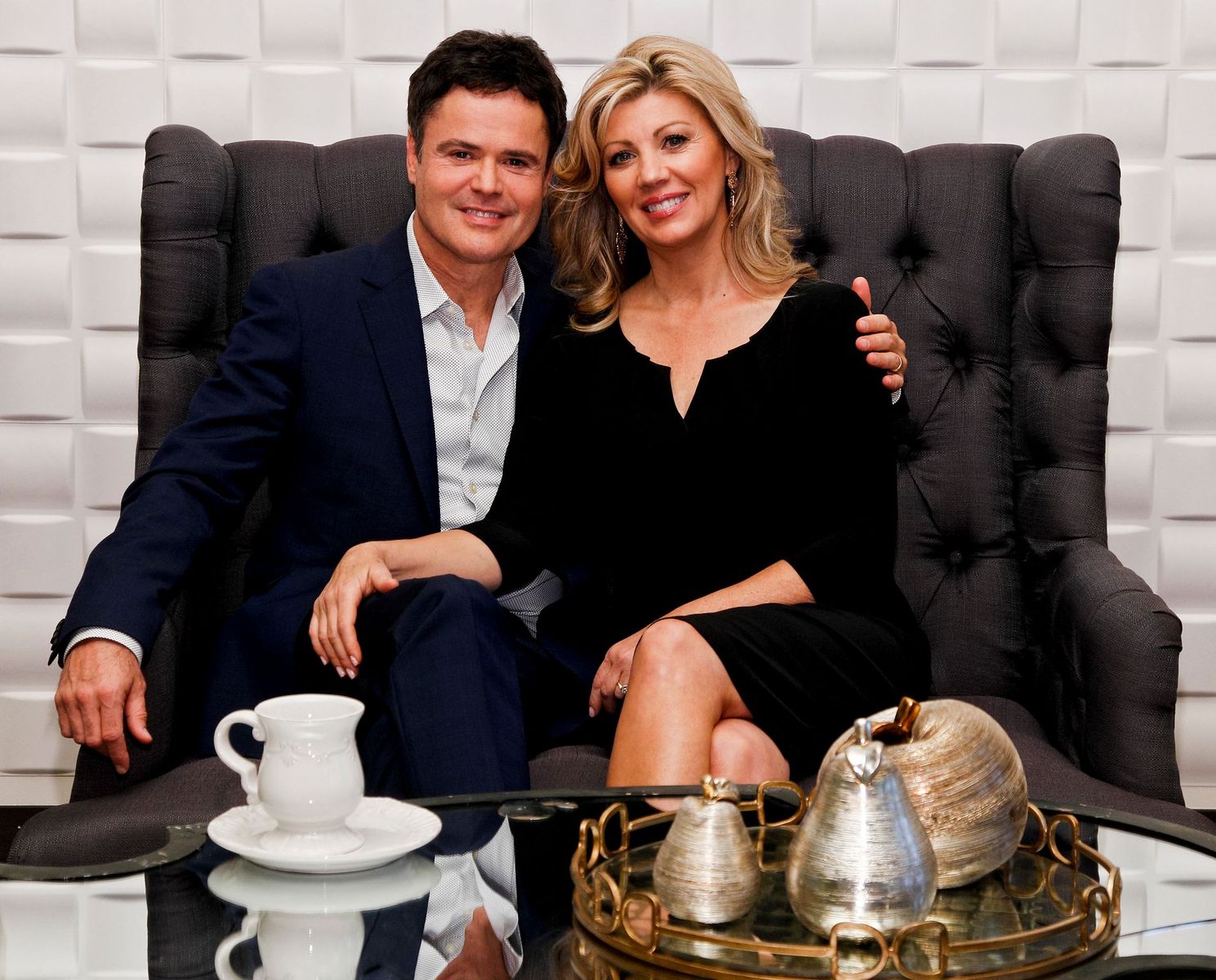 ---
13. JOHN TRAVOLTA AND KELLY PRESTON (29 YEARS)
Friends, family, and fans were saddened by the news of actress Kelly Preston's passing due to breast cancer. The actress shared 29 years and 3 children with John Travolta. The couple met on the set of The Experts in 1989. They became engaged 2 years later in Switzerland and during the same year, they married.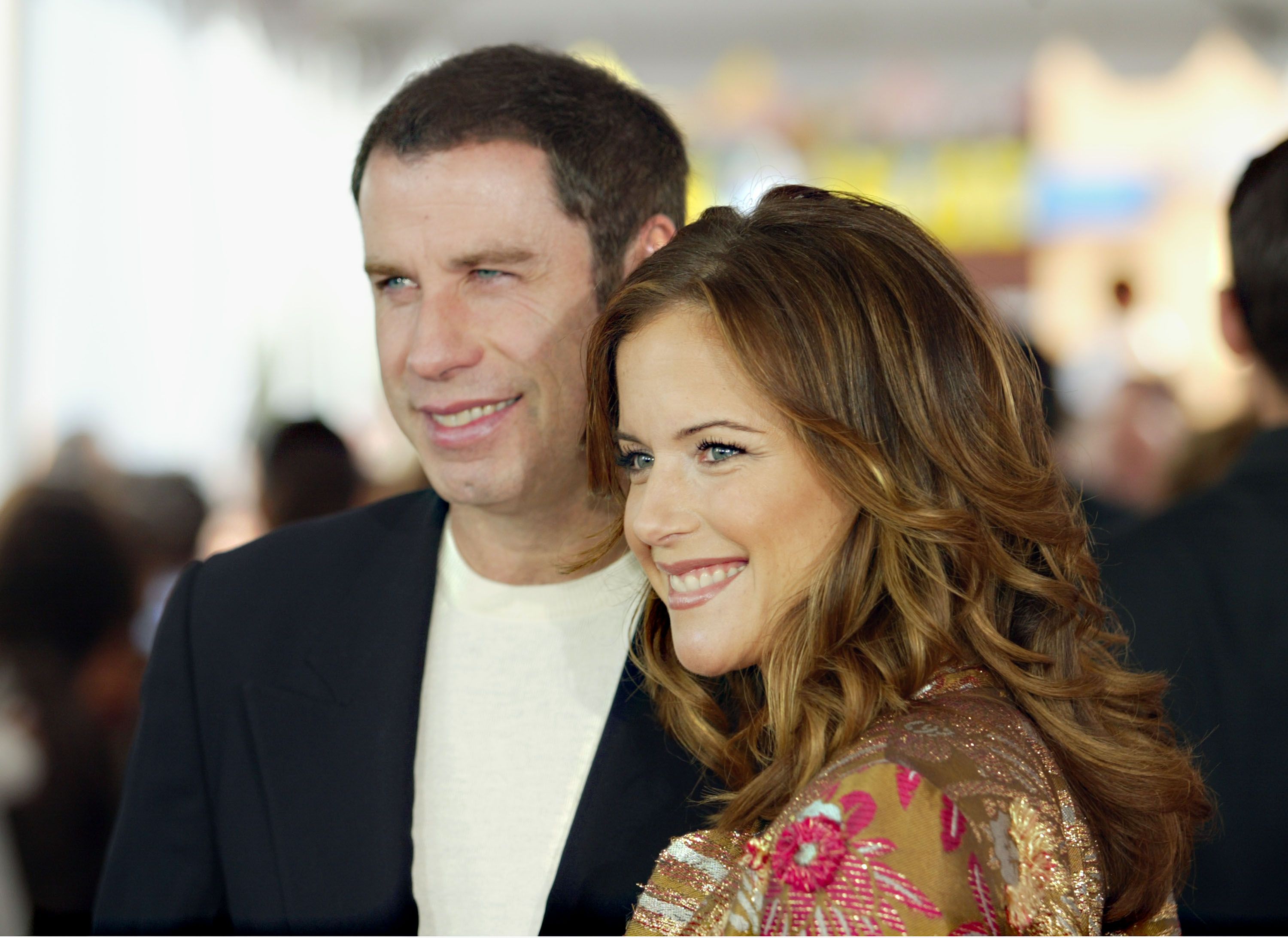 ---
In 2001, the Travolta family lost their first son Jett. The couple made it a tradition to honor Jett's life every year on his birthday, however, they suffered a great deal and didn't know if they could ever heal. In 2014, the actor shared with London Audience.
"The truth is, I didn't know if I was going to make it. Life was no longer interesting to me, so it took a lot to get me better."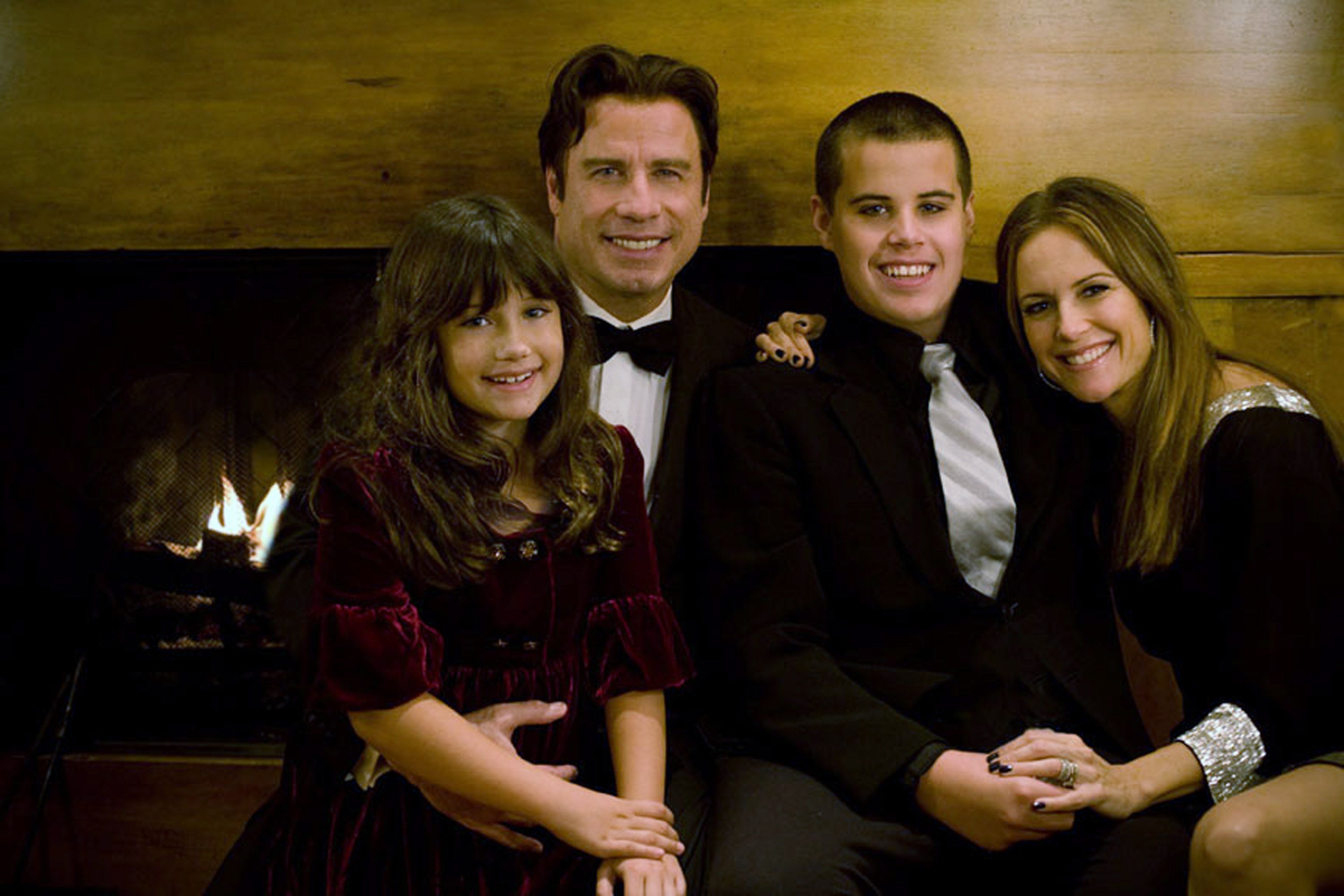 ---
Throughout their almost 30 years of marriage, the couple was vocal about their love for each other. Kelly attributed their success to communication. She also stated that they keep things fresh, fun and share a vested interest in changing with each other. In 2018, the actress shared:
"His lips, dancing, fun, laughing. [We still dance] all the time," she added. "Kids dance with us, we dance at the house. We go out dancing. Yeah, I love it."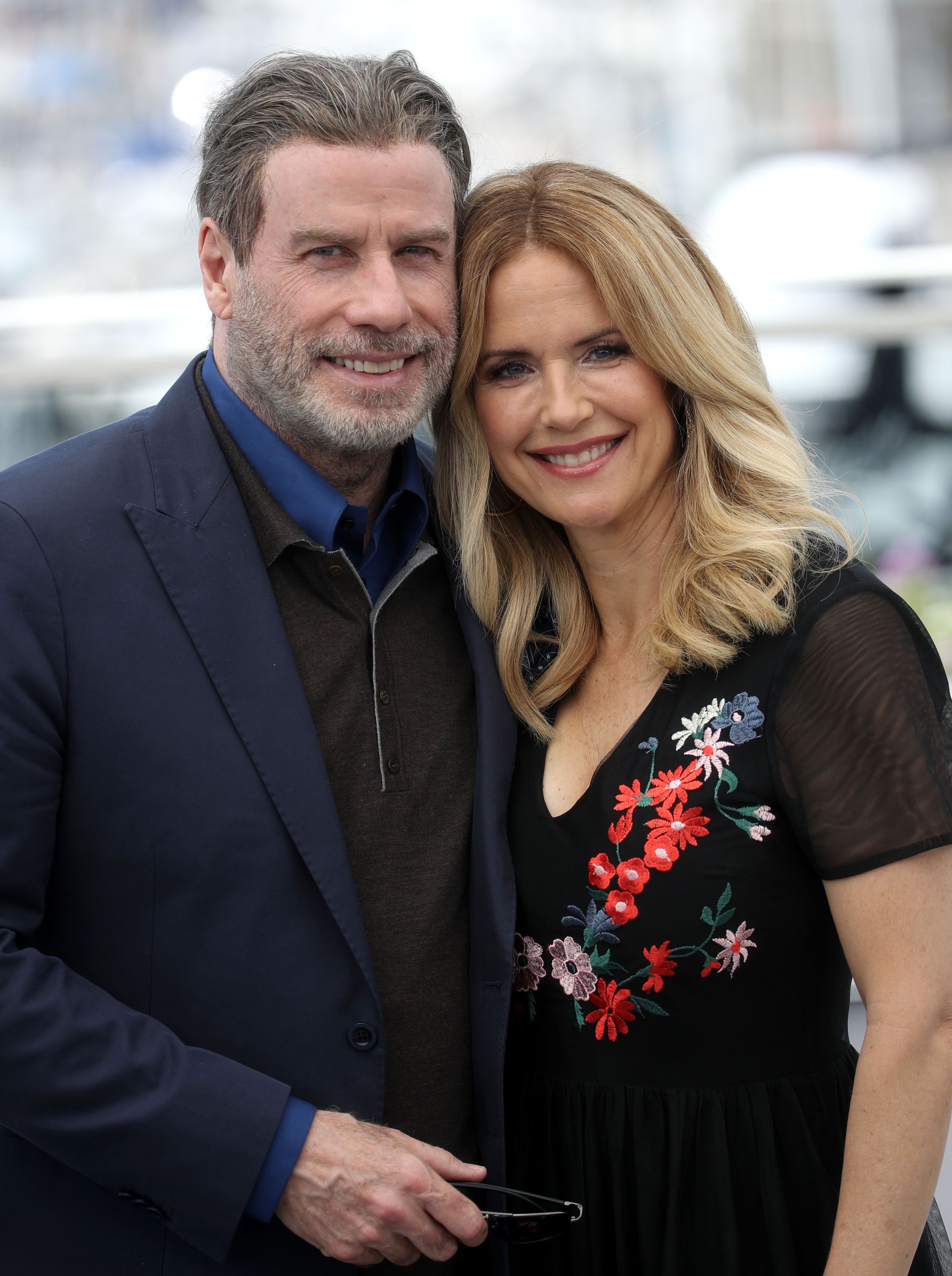 ---
14. DOLLY PARTON AND CARL DEAN (54 YEARS)
This couple tops the list for keeping a low profile, we barely see them out together and Carl Dean is a bit of a mystery man. Could this be the secret to their 54-year marriage? The pair met outside of laundromat in Nashville after Dolly had just graduated high school. Dean knew that he would marry her as soon as he saw her.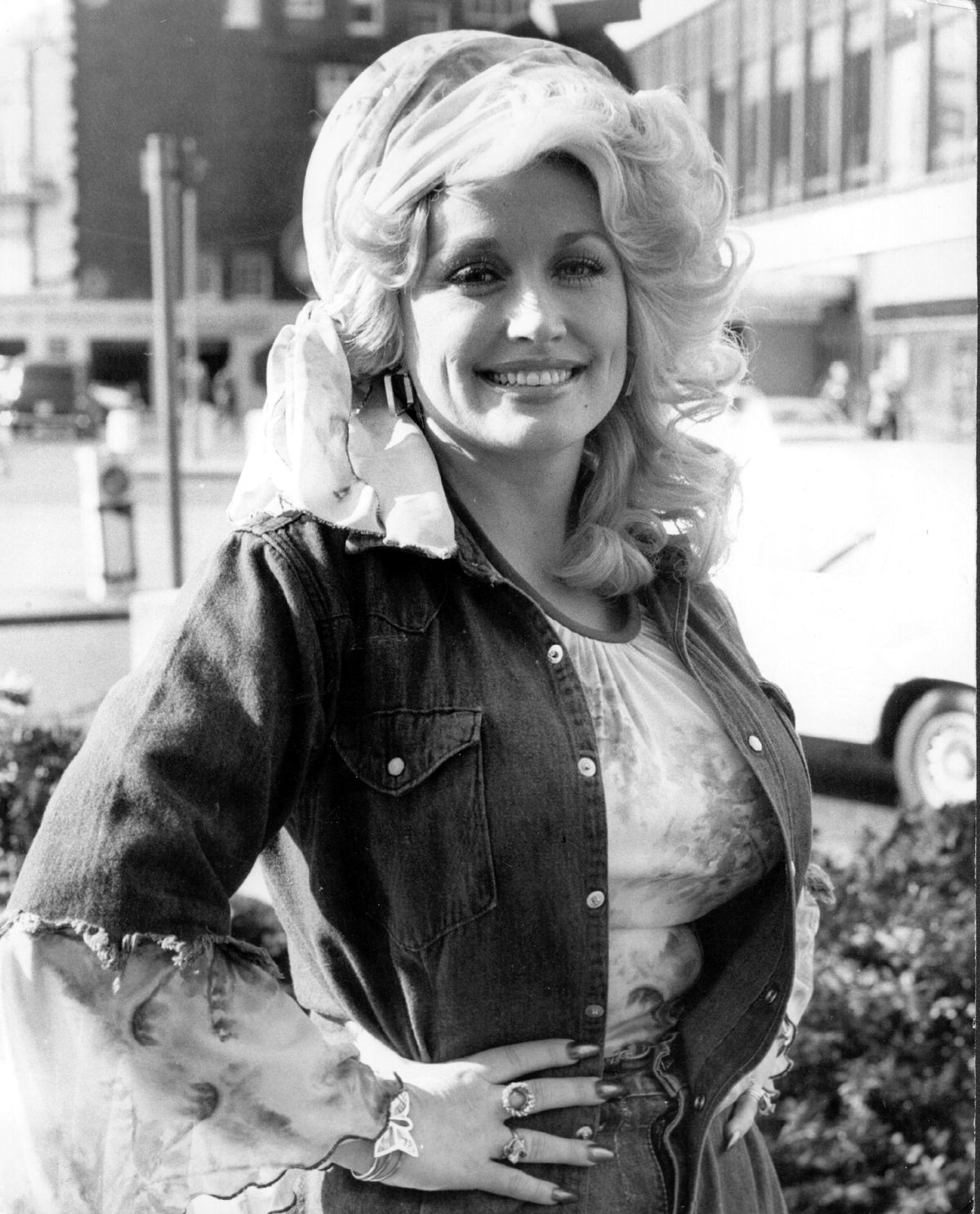 ---
Two years after their meeting, Carl concluded his time in the army and the pair secretly got hitched. Fans will be surprised to know that few of Dolly's friends and associates have met her husband. According to the singer, Carl accompanied her to an industry party one time throughout their relationship, the icon recalls him saying:
"Dolly, I want you to have everything you want, and I'm happy for you, but don't you ever ask me to go to another one of them dang things again!"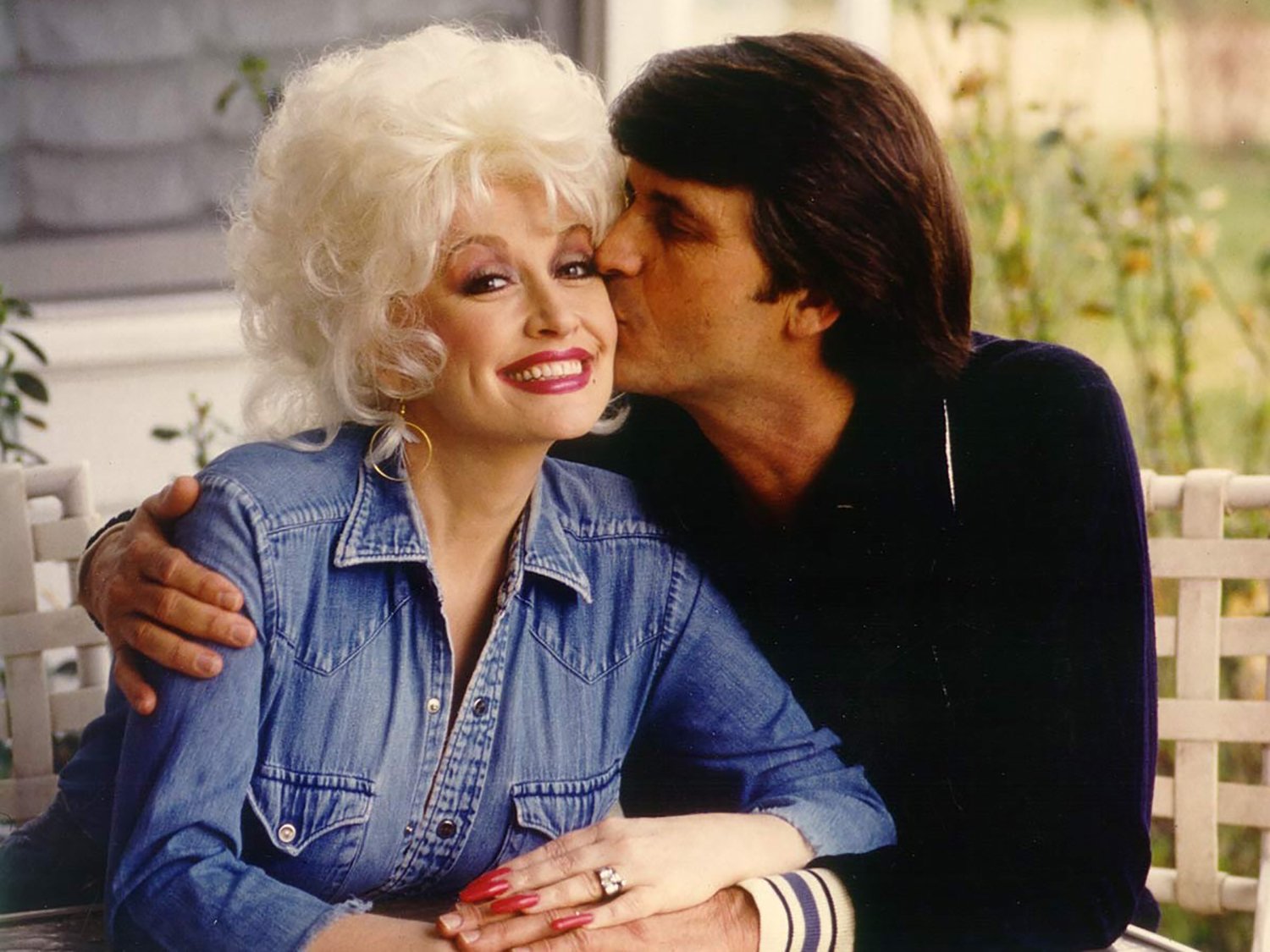 ---
Even though he shies away from the public, he is still a supportive husband and is her biggest fan. Although, he loves listening to rock music more than he enjoys country music. The music legend told People:
"He's always supporting me as long as I don't try to drag him in on it. He's always been my biggest fan behind the scenes … I'd rather bring somebody else with me, you know? He's never jealous of that either."