Pretty Little Liars: Wedding Failures and Dating Issues
A decade since the massive hit series first aired, the Pretty Little Liars cast is no longer the same! Lucy Hale's unexpected decision, Troian Bellisario's dramatic story, and Ashley Benson's failed romance are something to read about. All the juicy details about Pretty Little Liars' love lives are here!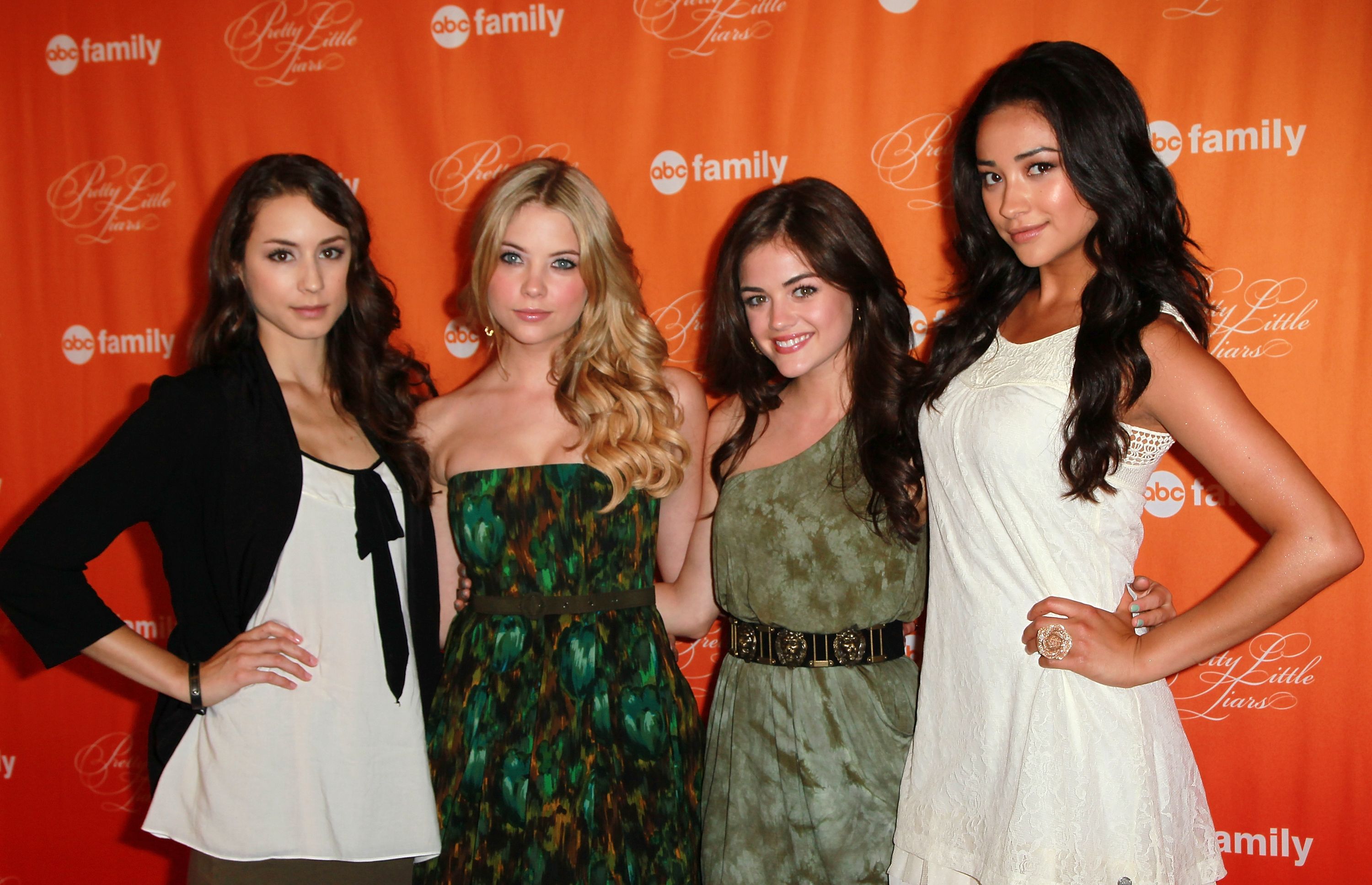 ---
LUCY HALE AS ARIA MONTGOMERY 
Did the actress totally give up on dating? And why did it take Lucy years to recover from her past relationships? To answer these questions we need to scroll way back to 2018 for a sec! After splitting with her beau of 2 years, musician Anthony Kalabretta, Lucy had a short-lived fling with her 'Life Sentence' co-star Riley Smith!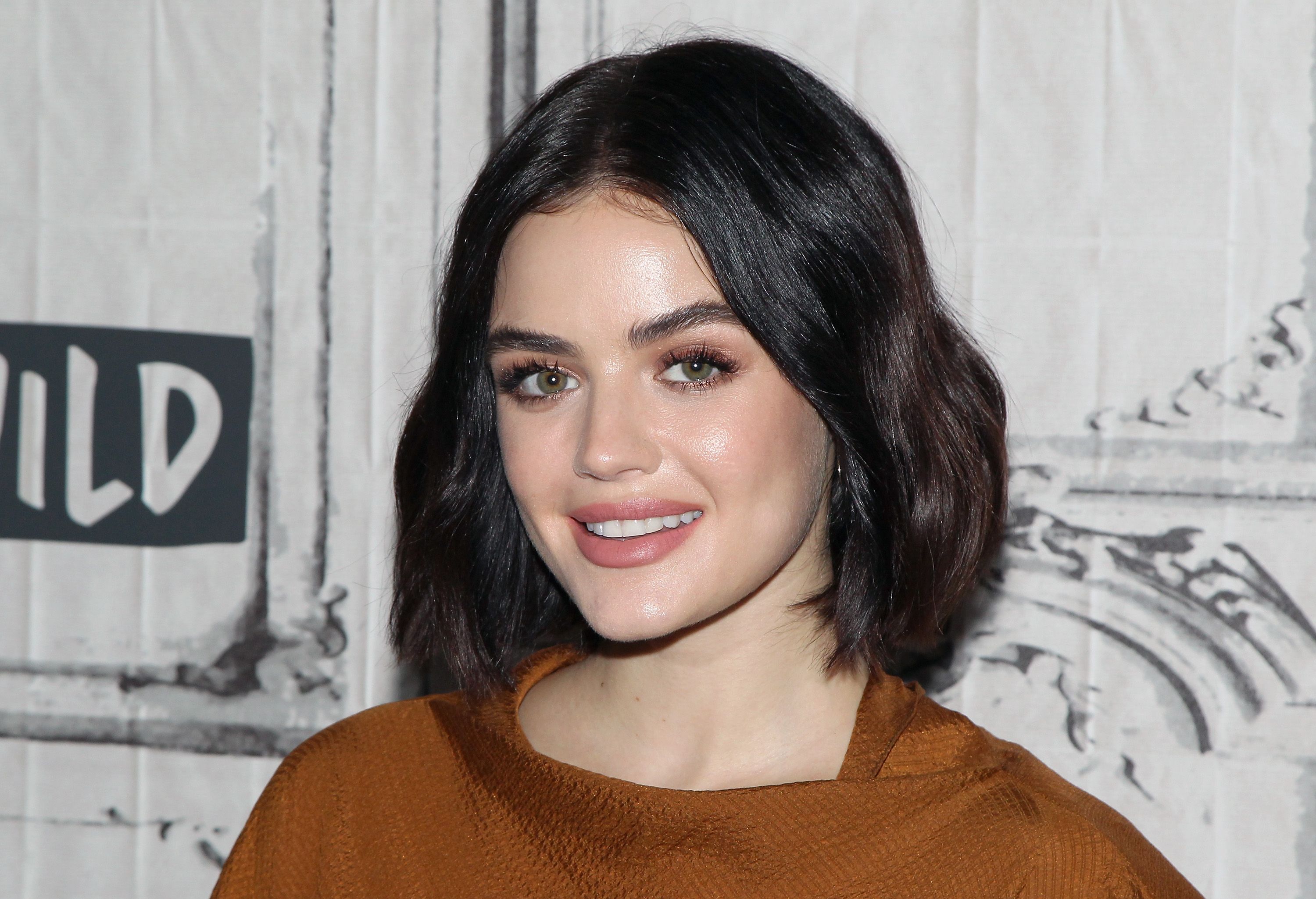 ---
Seems like the show was the only thing that kept these two together! Fast-forward to 2019, the actress got real candid with her fans on her Instagram account basically saying: screw relationships - I need 'me time'!
''I've had so much to smile about but I've also had my heart ripped in two. ... I'm proud that I can now find things I love about myself."
---
Unlike Aria, who ended up adopting a baby girl with her true-love school teacher, Lucy advocates self-liberation and a child-free lifestyle! But the celebrity dating life comes with certain challenges! This January, Hale seemed to give a VIP-celebs-only dating app a shot, which was a complete failure for her!
---
The actress revealed: "John Mayer is on there. And I pressed yes for him, but I don't think he pressed yes for me." Not too long ago Lucy opened up to Cosmopolitan saying:
"When I was younger, I was constantly wanting to date someone because I was so deathly afraid of being single. Now, if I meet someone, they better really elevate my life, because I love being single."
Seems like this pretty liar might have a guy on her mind after all! Just recently TMZ released a picture of Lucy having "casual hike dates" with Colton Underwood, a former football player who just broke up with Cassie from The Bachelor! Either Hale's discovered a new workout program or there is a new beau on the horizon!
---
JANEL PARRISH AS MONA VANDERWAAL 
Did you know that Janel initially auditioned for the role of Spencer in the series? When it went to Troian Bellisario, Parrish got the recurring role of intelligent mastermind Mona. Safe to say her incredible acting made her a lead character since season 3!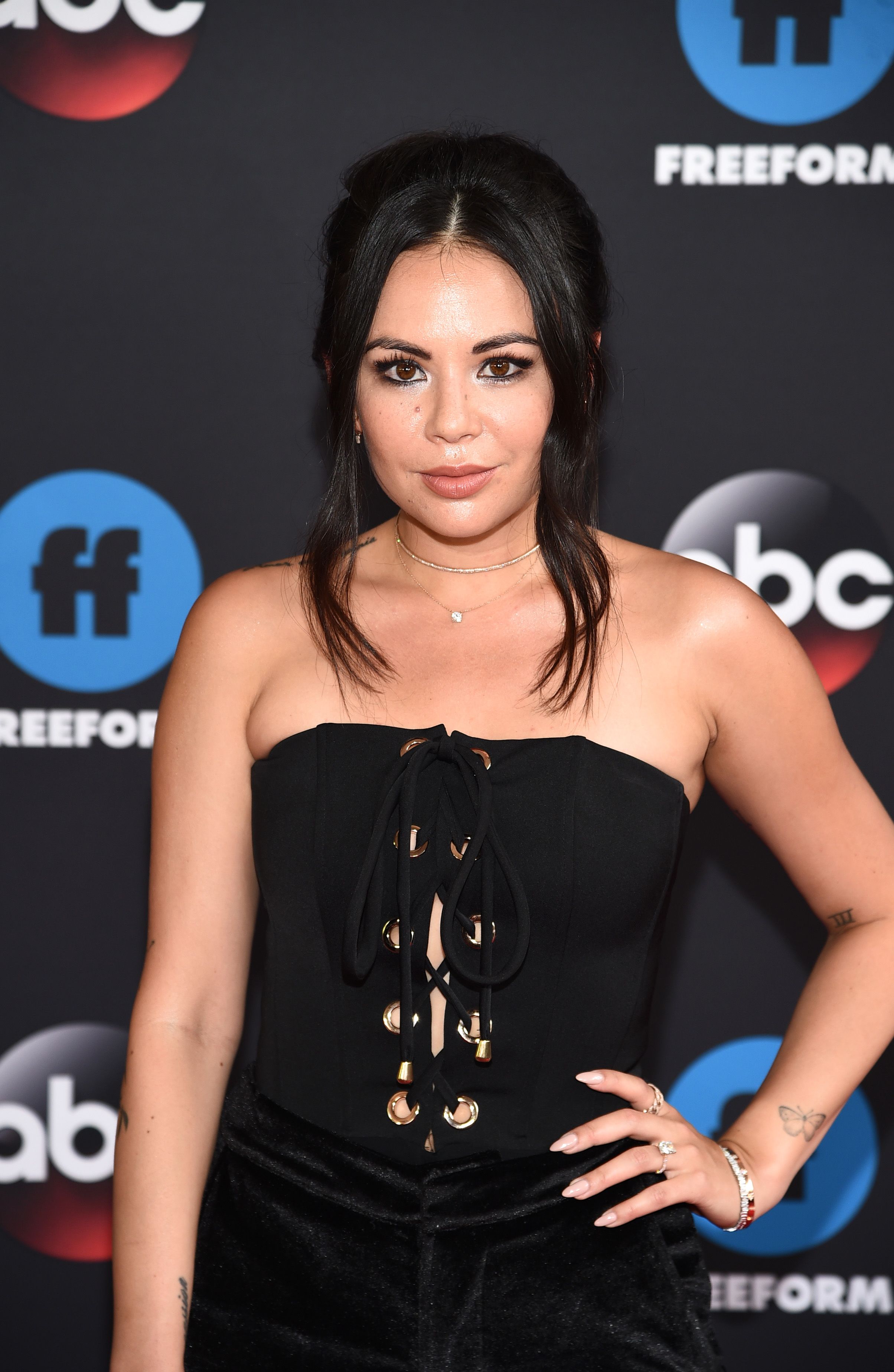 ---
A lot has changed since the series but one thing that stuck with Janel through thick and thin is her... long-time beau and now husband Chris Long! Janel and Chris met in 2016 and were absolutely obsessed with each other since day one! 
Long has nothing to do with the film industry and is actually a chemical engineer, which leaves the question open - how the hell did they even meet?! Just a year later, Janel spammed her Insta feed with her insanely gorgeous engagement ring, captioned: 
"Went to the park for a stroll with [our dog] Klee and came back with a fiancé,"
---
Seems like the two are a perfect match! Apparently Parrish has been dreaming about her special day since she could remember! 
"I've had a wedding Pinterest board since the day Pinterest came out. I think we're an amazing team. He's the strongest, kindest person I've ever met."
Did you know that the actress was born in Hawaii? That's right, Janel is very proud of her heritage! One of her 25 tattoos on her body says: made in Hawaii! So what better way to commemorate your birthplace than having a wedding at the most beautiful venue of all time, Kualoa Ranch on her home island!
---
Absolutely stunning dress, breathtaking nature around and ...no one from the Pretty Little Liars squad? The director of the series joined Janel's special day but the rest will remain a little secret!
---
SHAY MITCHELL AS EMILY FIELDS  
Shay's personal life and sexuality have been in the limelight for the past decade! But last year's truth was way too overwhelming for us to process. The actress never spilled a single detail about her personal life but 1 January 2019 was a breaking point. That day the actress shocked her fans by revealing in her Insta stories that she had a miscarriage.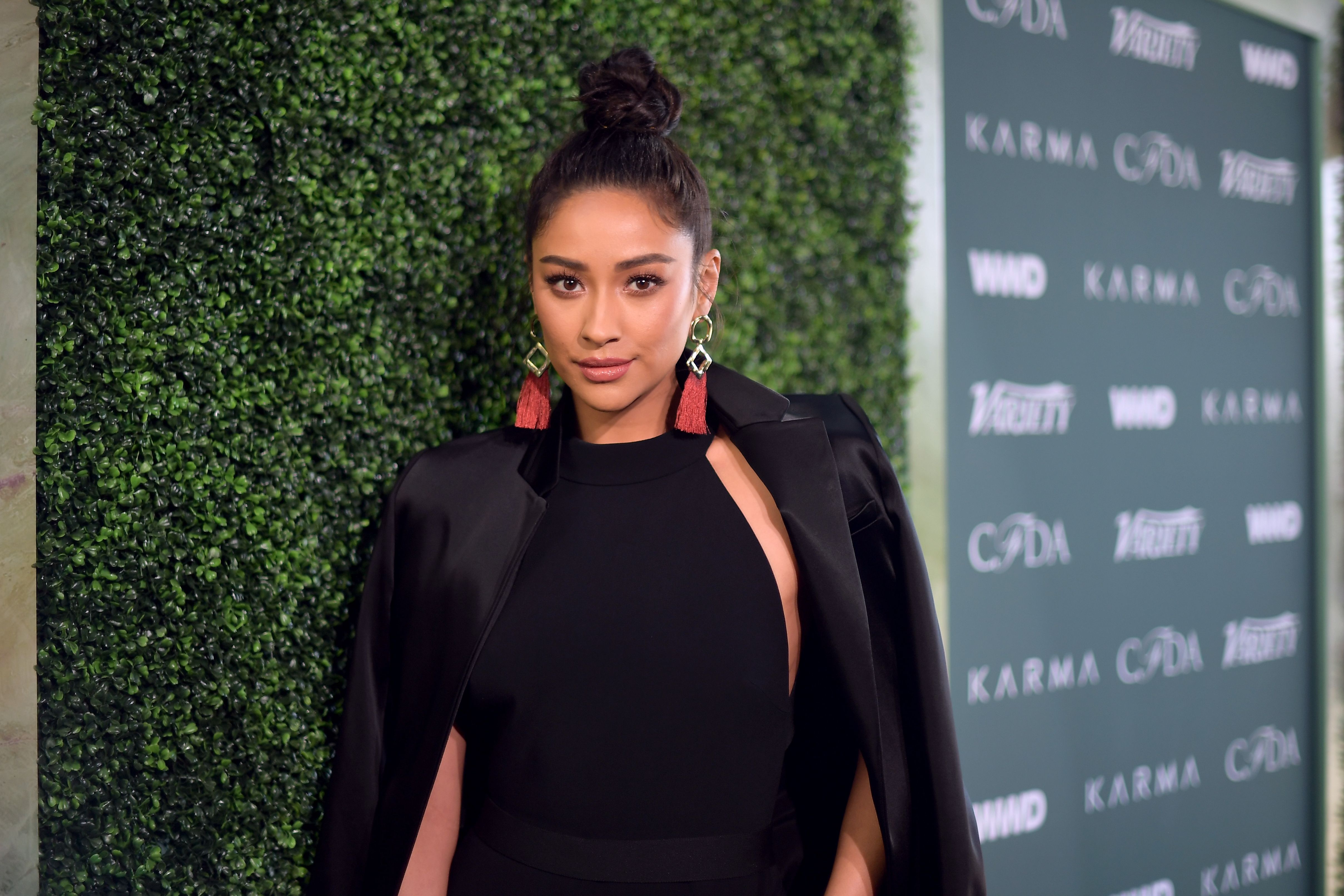 ---
With her long-time boyfriend Matte Babel by her side, Shay had been silent about her pain for a whole year, while watching her co-stars starting their own families!
"The first time that I was pregnant last year, Matte and I hadn't been planning. I was like 14 weeks, I had no idea the percentage of miscarriages. When it happened I was completely blindsided by it."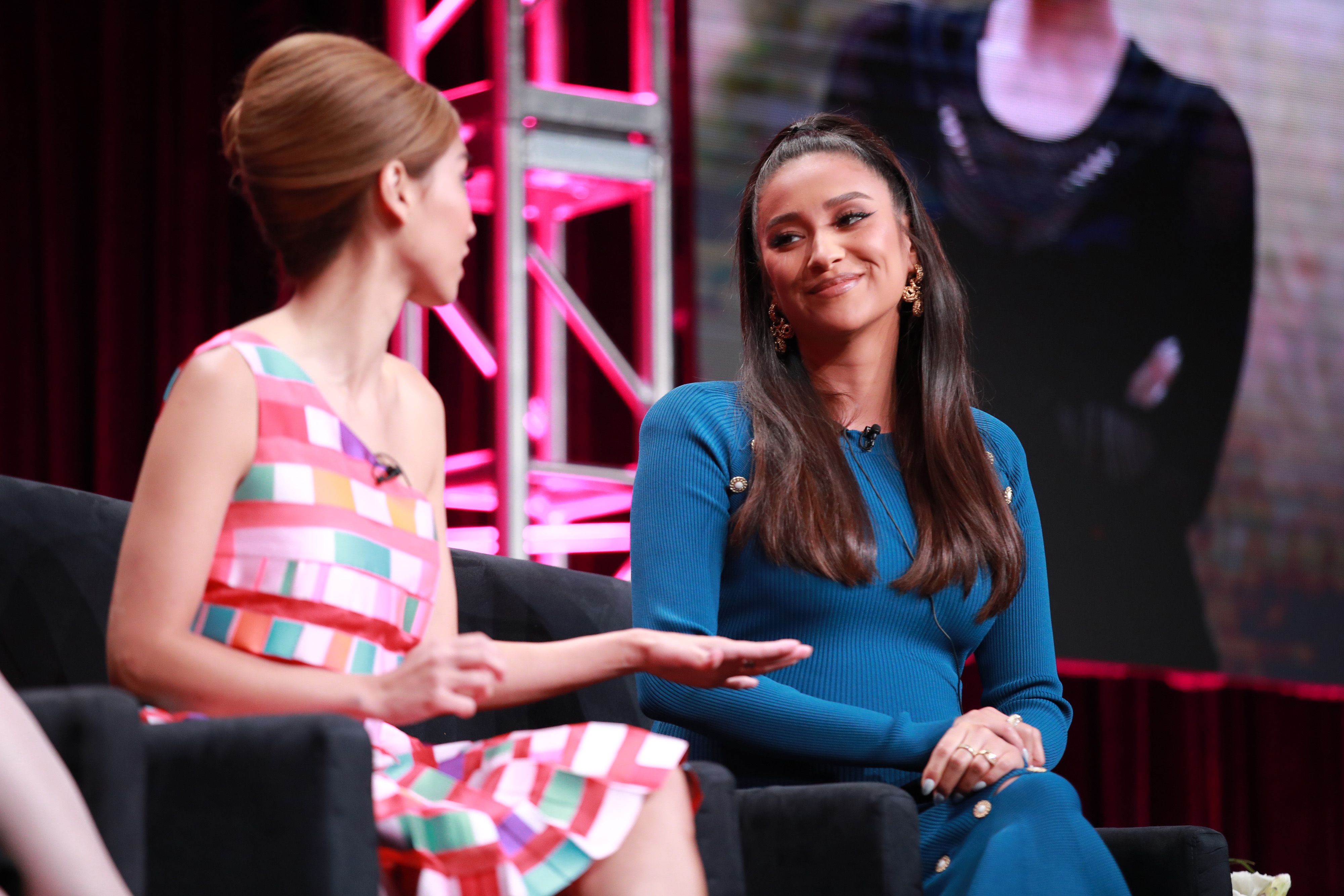 ---
Later on, in an interview with Harper's Bazaar, Mitchell was finally ready to reveal that losing a child of her hopes and dreams made her "feel broken as a woman." The fans were surprised that the You lead shared her story. It all made sense 6 months later, when Shay posted a photoshoot announcing her second pregnancy!
---
The actress was on cloud nine but could not risk telling the internet after the emotional trauma she had gone through already: "The first five months of this pregnancy were super isolating, and I went through a severe depression,"
When the news was finally out, Mitchell spammed her YouTube with pregnancy-related content and released her whole journey, documenting pregnancy cravings and 33 hours of intense labor! Just spot Matte peacefully napping while his girlfriend is casually creating another human!
Now Shay is a full-time mom to a baby girl Atlas Noa, coordinating pool looks and living her dream life! Looking at Shay's first Insta post this year you can't tell that this has been the most surreal 10 years of her life!
---
ASHLEY BENSON AS HANNA MARIN 
Can someone please explain how the year 2020 literally stripped away all the good things we used to have?! Like going to movies, hanging out with friends, and seeing Ashley & Cara Delevingne end game duo! Benson has been linked to a handful of people, but nobody ever shipped her with anyone like they did with Cara! A woman who needs no introduction!
---
Just two years ago, both actresses hit it off as friends on the set of 'Her Smell' drama. And a month later when the two were paparazzied holding hands together - The Tweeter lost it over the potential couple! The world simply couldn't take it!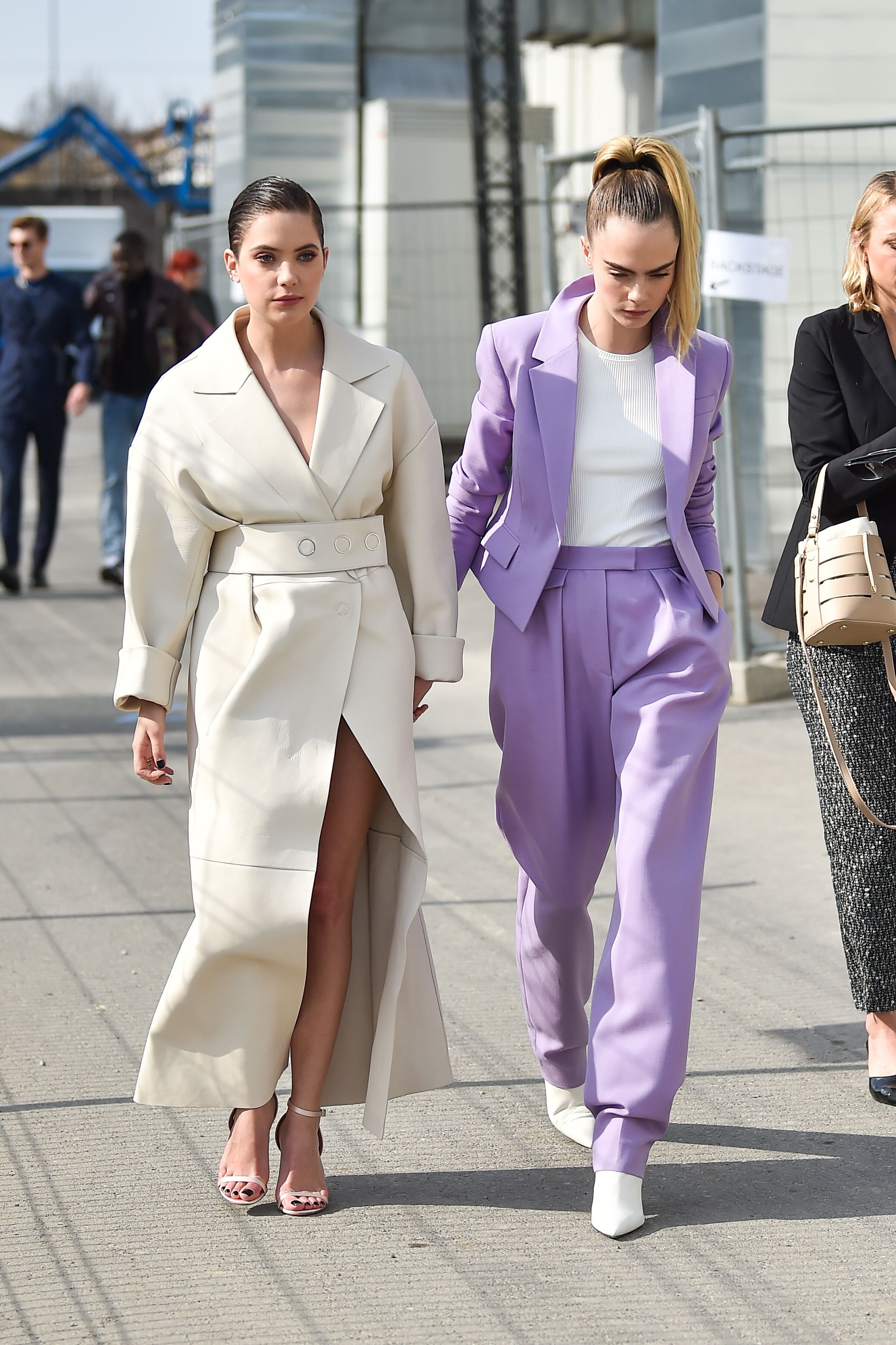 ---
Ashley and Cara took a whole year to finally admit their full-on romance! For the whole of 2018, the two were absolutely inseparable, spending holidays together and getting each other initials tattooed! Last October Cara finally gushed over Ashley with the press, saying:
"It's so nice to have someone in my life that supports me so much and loves me. I'm the luckiest girl in the world."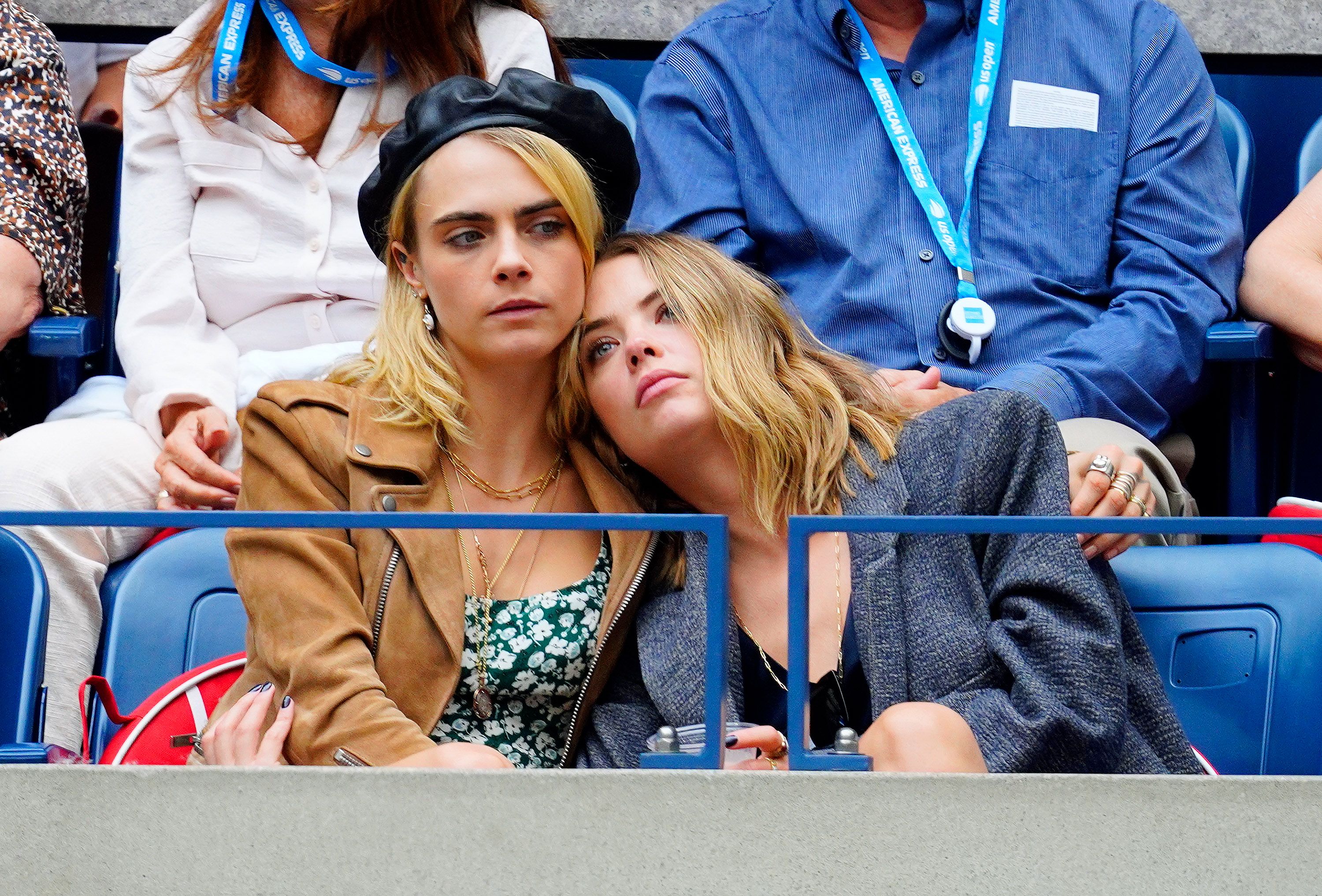 ---
Unfortunately, it seems like their love stood no chance against quarantine 2020! Were Ashley and Cara not a happy couple after all? In May the two were real quick to part ways and move on with other partners. Ashley Benson went on to star in a new music cover ''Creep' by G-Eazy.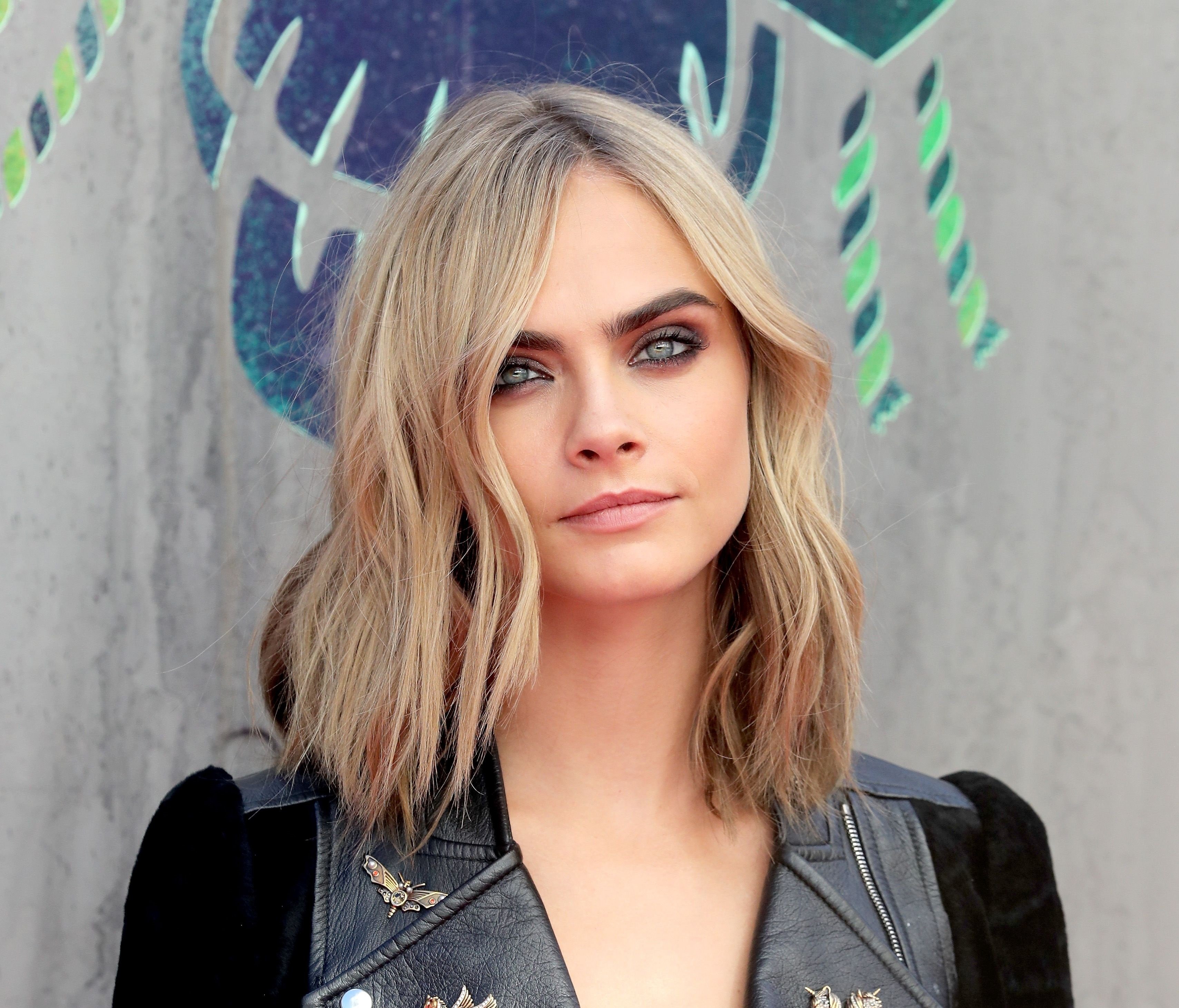 ---
The 31-year-old actor and Benson became real tight friends since then, causing haters to speculate about cheating! You would think it'd be the best timing for some petty drama but that's not what our homegirl does though! Cara was quick to clap back at her 44 million followers on her IG story saying:
"To everyone hating on Ashley Benson please stop. You don't know the truth, only her and I do and that's exactly how it should be."
Seems like the two are actually moving on after their committed relationship of 2 years! Do you think G-Eazy is a rebound for Ashley? Is Delevingne really seeing model Kaia Gerber now? We can't stop guessing!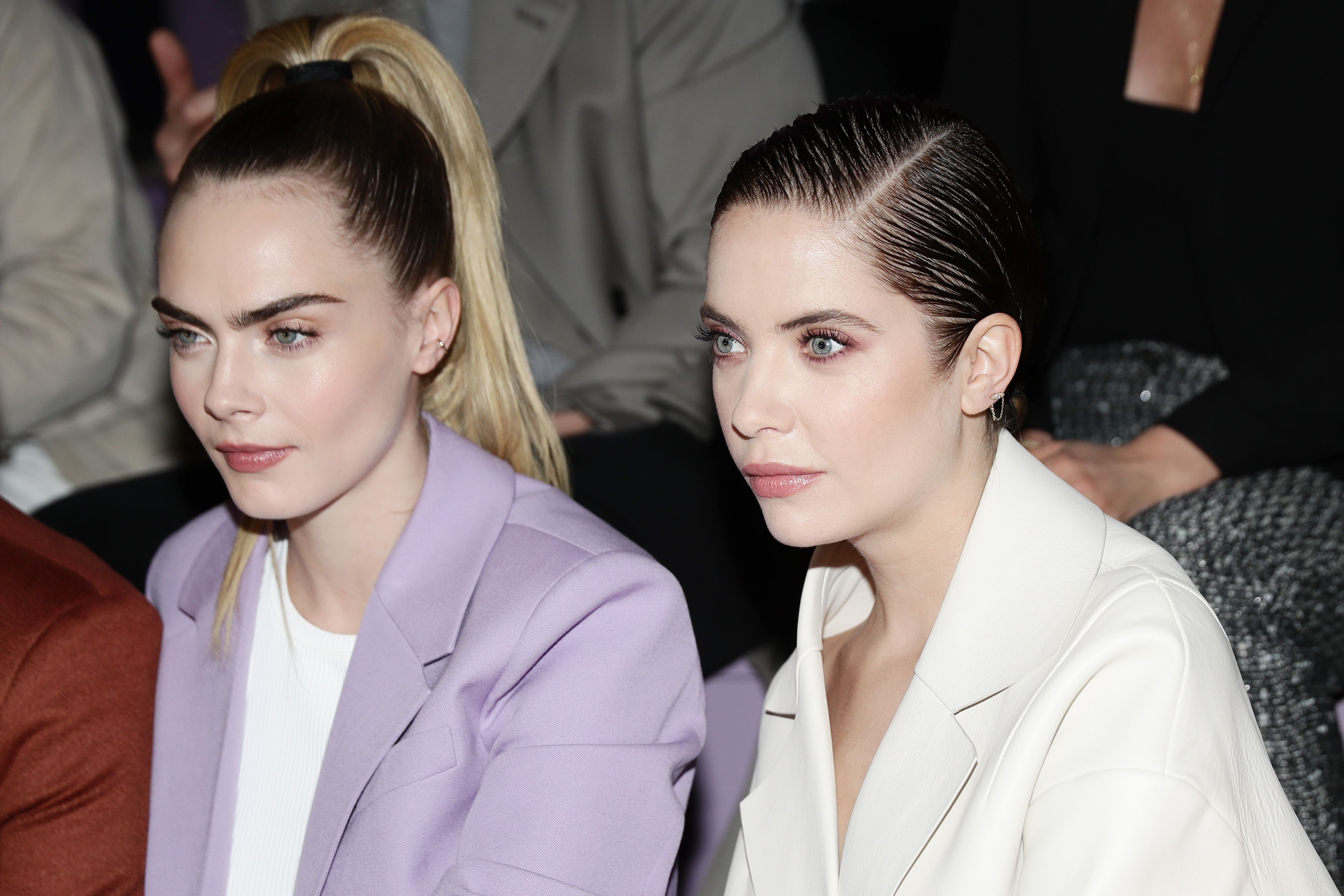 ---
TROIAN BELLISARIO AS SPENCER HASTINGS 
Name a more iconic duo than Troian and her hubby Patrick J Adams from Suits! I mean we can't even list any of Troian's exes... she barely got to have any when Patrick entered her life! What's the secret of their never-ending Honeymoon phase, you wonder? Adams puts a lot of effort to be with the one!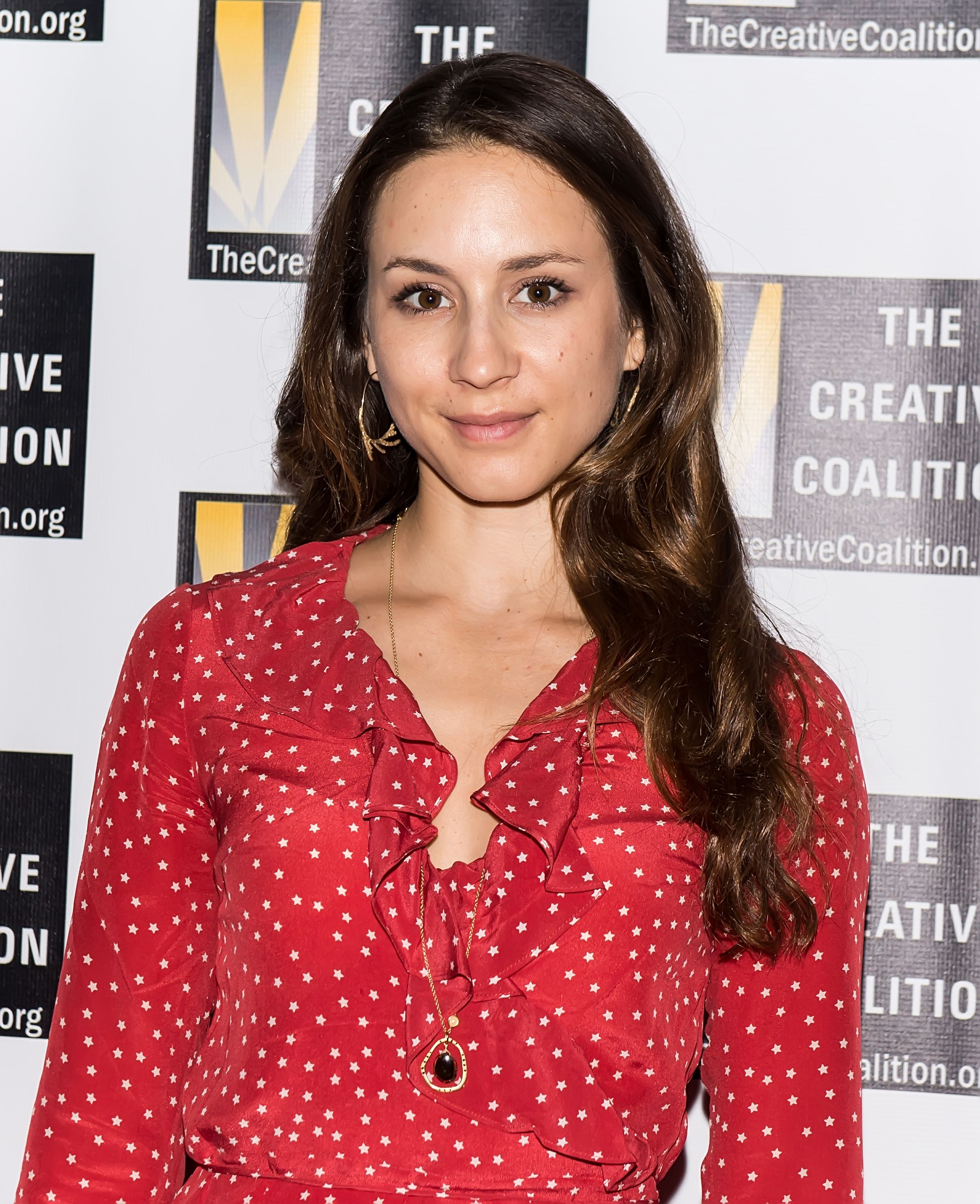 ---
The day the two met on the stage of the play Equivocation in 2009 was a game-changer! Did you know that Troian actually broke up with Patrick in the beginning of her PLL career? Did Adams take the hint? Quite the opposite!
The actor actually went to audition to get an episodic role in PLL hoping to win Bellisario back! Stalker vibe - but make it cute! "I went after that part with the full force. I prepared for this 'Pretty Little Liars' audition more than I've prepared for anything in my life."
---
Patrick got the role of Ezra's college friend and in a couple of weeks, they got back together! But the challenges were not over yet for these two! Both worked on successful projects and had to endure a long-distance relationship for years! Jump-cut to 2016 when Bellisario became the first bride out of all the liars!
---
The LA-born actress went for an outdoor three-day camp-themed wedding at Rancho! It may not sound cool but if you see the footage, your jaw will drop from the gorgeous scenery! Troian, wearing a stunning bohemian-style dress with a crown is the definition of extra. But did you pay attention to that aerial shot of the bus?
---
A spectacular wedding bus picture, with an inside-secret behind the hashtag fortday that will melt your heart! And here is why! Some couples are looking forward to their anniversaries, others to Valentine's days, but Troian and Patrick coined their own special day called Fortday! 
A decade ago these two were just friends who just wanted to have some peace and quiet from work. So Patrick built a whole pillow fort at his place and invited Bellisario over:
"He stapled sheets and Christmas lights to the ceiling. And over pancakes and movies. Long late night conversations we got to know each other a little better. That was the first fort day."
---
We mean these two have their own traditions to pass on to their kids! In December 2018 they welcomed their daughter to the world - named Aurora which really fits Troian esthetics! Troian keeps saying ''Aurora couldn't have picked a better Papa.'' Just imagine Patrick not landing that audition then...Bellisario's story would've been completely different!
---
SASHA PIETERSE AS ALISON DILAURENTIS 
Can you even pair together real-life angelic Sasha to her on-screen character Alison? The actress did an incredible job hiding her true self, including health complications that were unfolding behind the scenes. For a long time, Pieterse had no idea what was happening to her before doctors finally figured out her diagnosis.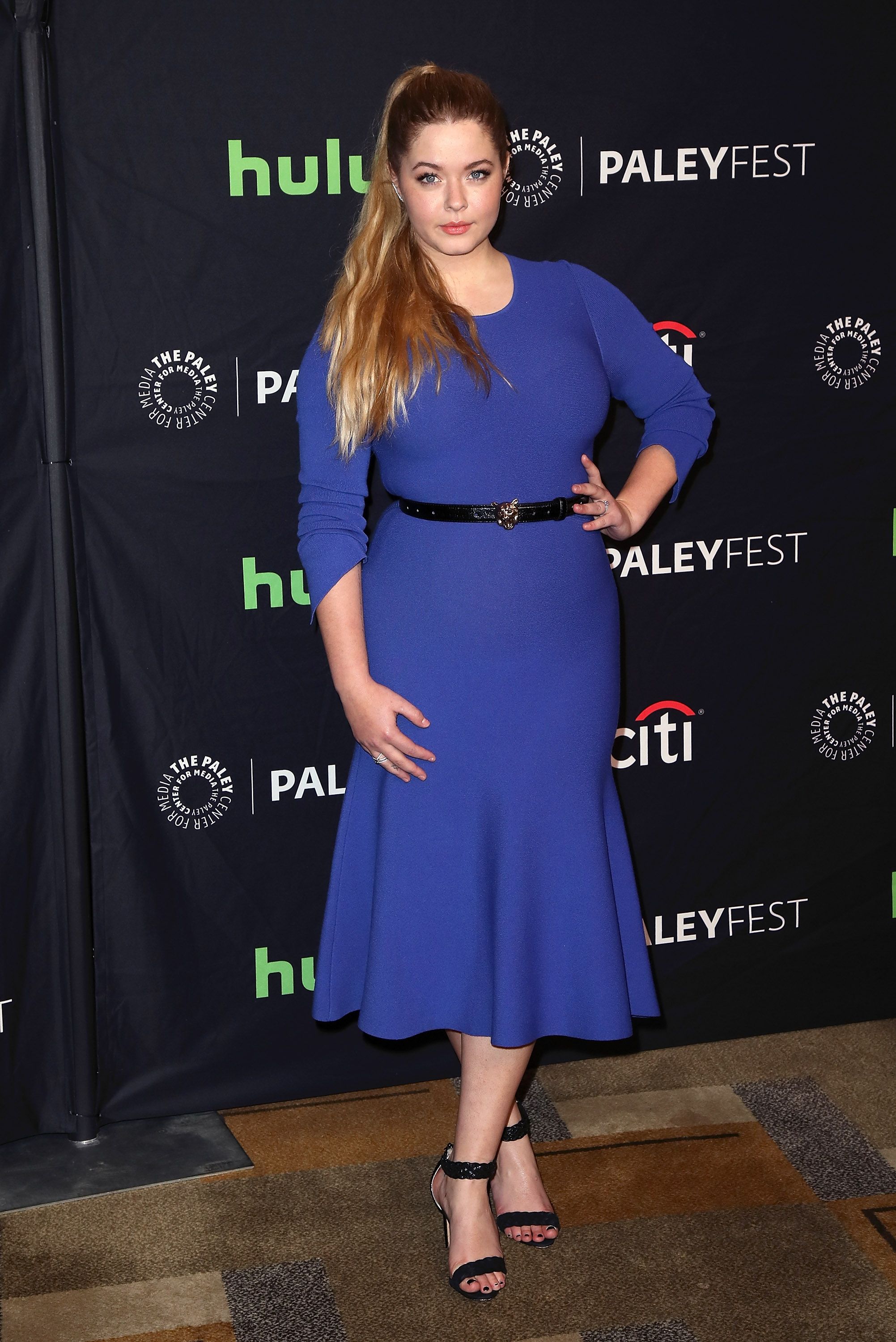 ---
In 2017, the actress sighed with relief when revealing a hormone imbalance disorder that caused her weight gain. Online bullies were mercilessly fat-shaming the actress when she gained 70 pounds! Sasha was in a very dark place: ''It was really, really hurtful the way people reacted.''
But there was one person who supported her all the way through this journey, ‎and his name is Hudson Sheaffer. The two are the ultimate ride-or-die! Despite the 9-year age difference, Sasha found a true soulmate in Hudson! The series lead told PEOPLE:
"I've known him for so long. It's so incredible having someone like that supporting you and knowing without a doubt that they are going to be there no matter what happens."