The Kissing Booth 2: Real-Life Partners and Lifestyles
The Kissing Booth was a massive hit, it's no wonder its sequel came along so quickly! As Netflix has announced the release of season 3, we dug up some details on The Kissing Booth cast. What are they doing in real life? Who got engaged on Valentine's day? And what did Joey King comment about working with her ex? Learn now!
---
JACOB ELORDI AS NOAH FLYNN 
This bad boy stole the hearts of the audience from the very first scenes of The Kissing Booth! Well, he's smart, classically handsome with his strong jawline, and he rides a motorcycle. Isn't that an explosive mix? We were mad about him when we watched the film! But, unlike his fans, Jacob Elordi isn't so crazy about Noah.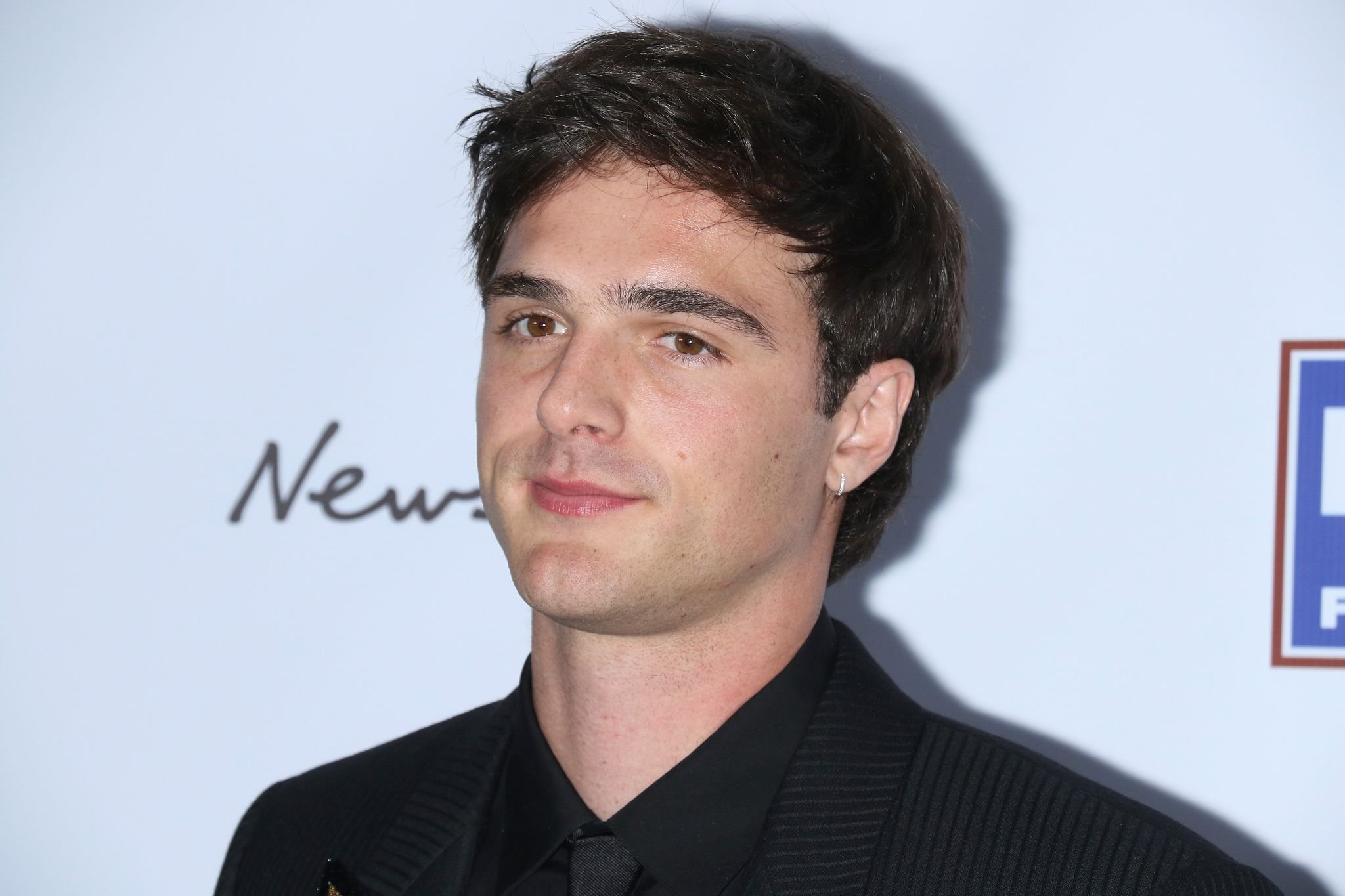 ---
In an interview with The Hollywood Reporter, the actor even said that his character on The Kissing Booth is… awful! "He's kind of idolized and made into a hero," Jacob says about Noah and compares him to another character he plays, Nate from the HBO series Euphoria.
The guy has a point – the two are quite similar. Both Nate and Noah are "bad boy – alpha males," and both of them represent the stereotypical toxic masculinity with their possessive nature and tendency to hit someone in the face.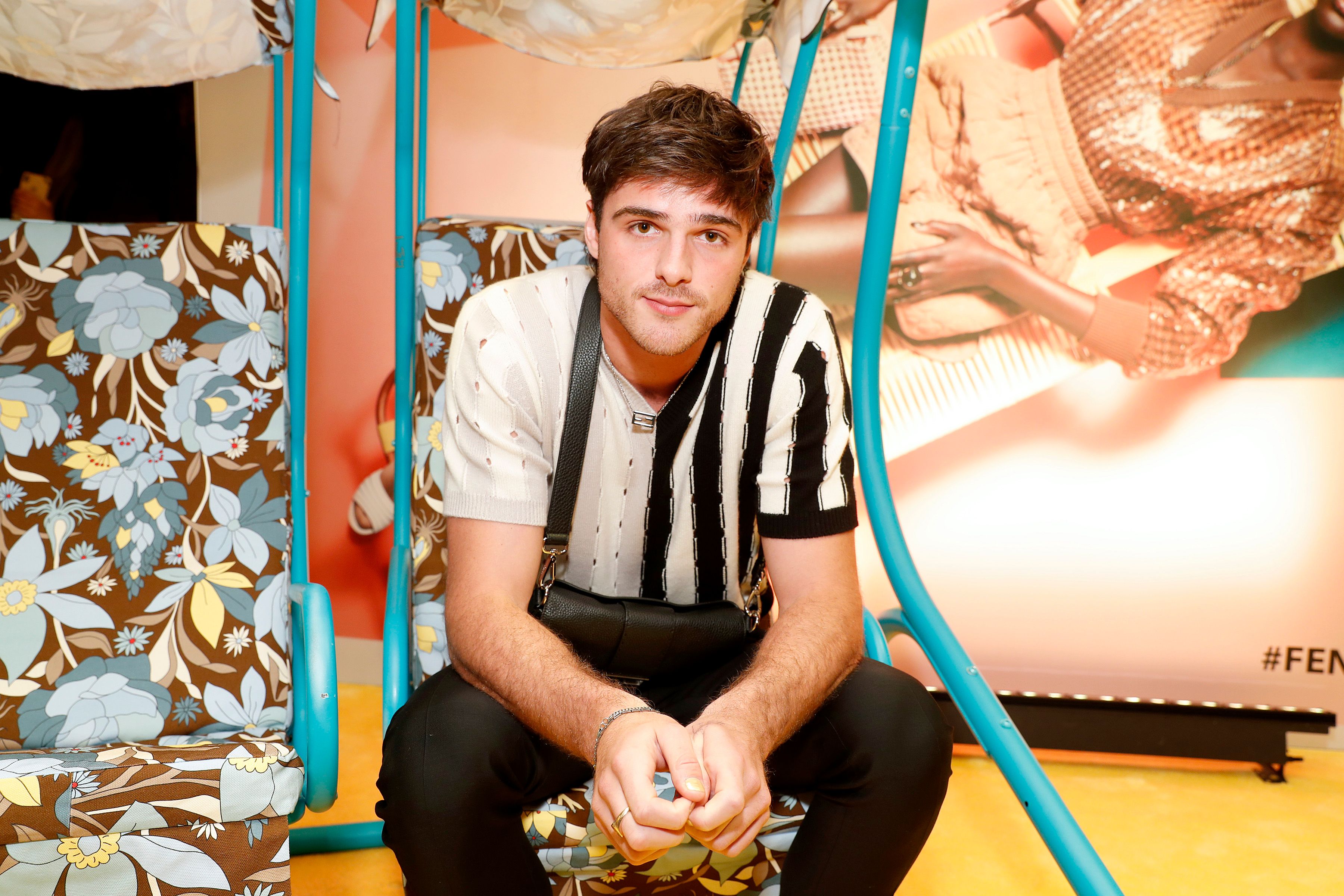 ---
But we still don't know what awaits Noah in The Kissing Booth 2, so we'll have to wait and see if he gets any character development and becomes a better man Jacob will be happy to play! Meanwhile, the Aussie actor seems to be doing well!
Elordi is set to appear in the second season of Euphoria, and he also strives to write and direct a movie one day.
"I still feel like I have a lot to prove, but I'm finally in a place where I can be proud of the work that I've done," he said to GQ.
---
And we are proud of you, Jacob! Oh, and we know you're dying to learn more about his personal life! As you might know, Jacob used to date his Kissing Booth co-star and on-screen girlfriend Joey King, but the relationship didn't last. He was fine filming the love scenes with his ex in the second movie, but you'll have to keep watching to learn how King felt about it! 
---
These days, Elordi is fueling dating rumors with his Euphoria co-star, Zendaya! They repeatedly appear together on the red carpet and were even spotted vacationing in Greece last year, but neither of them has confirmed the rumors. Jacob only said that Zendaya is like his sister, while Zendaya mentioned that he's her best friend.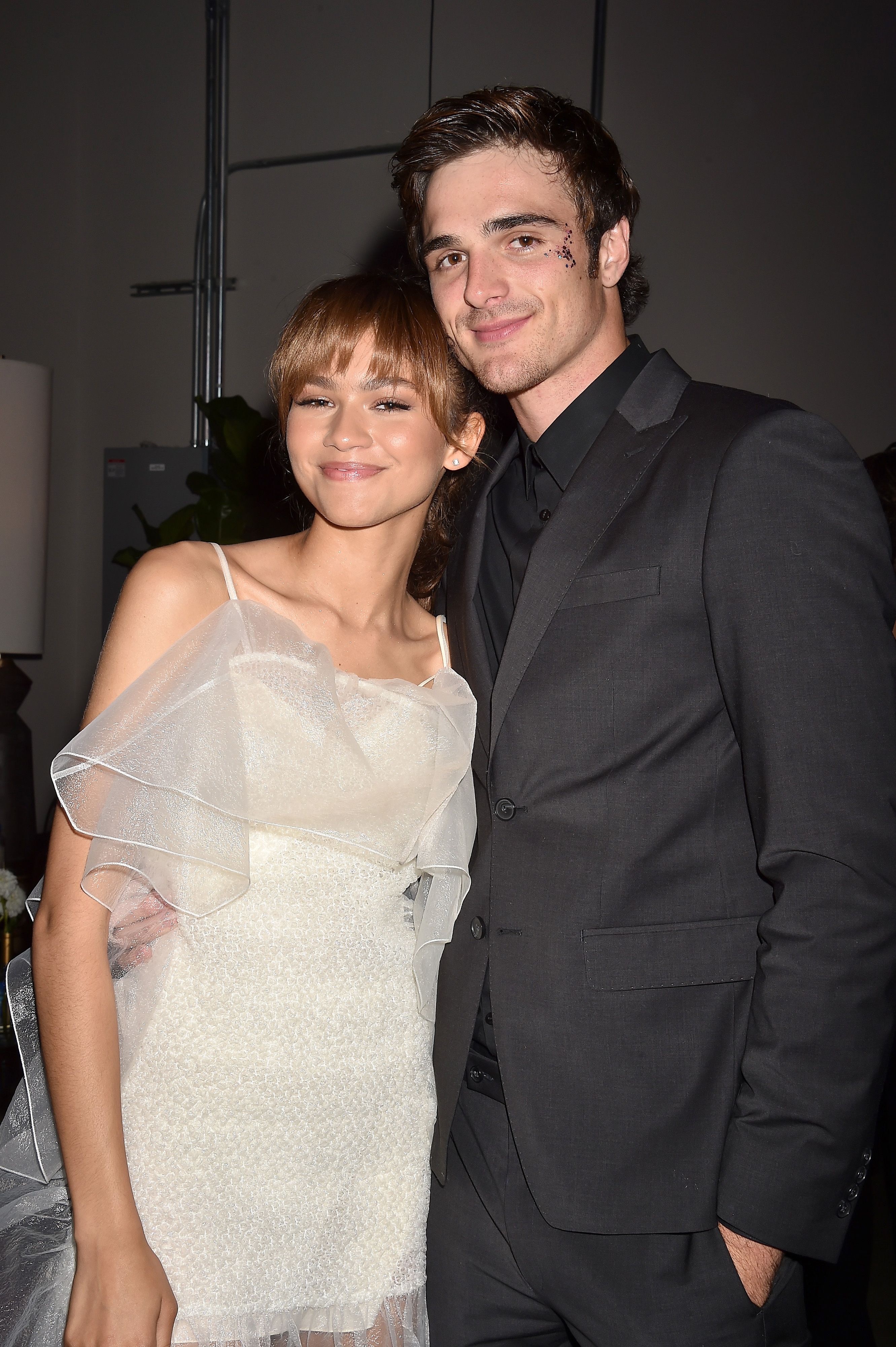 ---
JOEL COURTNEY AS LEE FLYNN 
Moving on to Noah's younger brother… The actor behind the character never expected The Kissing Booth to become such a massive hit! And these days, he's probably enjoying his increased fame and three million subscribers on Instagram. Initially, he chose the role because he liked his character and the dynamic between him and Elle.
---

"If you stripped away all of my inhibitions, filters and worries in the world, I would be Lee," Joel Courtney said. "This character was so perfect for me that a friend told me if I didn't book it I should quit acting."
Thank God he booked it! While on the set of The Kissing Booth, Courtney especially liked the harmony between himself, Joey King, and Jacob Elordi. His most memorable scene was when all three of them had a fight and went their separate ways.
"That sequence is so heartbreaking to the fans because it was heartbreaking to us," Joel shared.
---
But the scene ended with a big group hug. How adorable! The actor is keeping himself busy and, despite his young age, he'd already played a few main parts before landing the role of Lee. But what does he do when he's not on set? 
Well, he's probably getting ready for his big day as, on Valentine's day, the actor proposed to his girlfriend, Mia Scholink! Courtney announced the exciting news in an Instagram post captioned, "I like it, so I just had to go and put a ring on it." 
Mia, in her turn, also shared her happiness by posting a sweet photo on her account, too. "ENGAGED to my best friend!!! Can't wait to marry you," she wrote. She's definitely going to be a gorgeous bride, and we can't wait to see their wedding photos!
---
MEGANNE YOUNG AS RACHEL 
Lee's girlfriend has a sweet personality, and the actress behind her is excited to play this character! Shortly before The Kissing Booth 2 trailer came out, Meganne Young announced the movie release date on her Instagram, captioning the post, "Is it just me or does it feel like we've been waiting FOREVER?!!"
---
Whoa, looks like she's looking forward to seeing the audience's reaction to the sequel! Meganne comes from South Africa, and, aside from acting, she's also into modeling. But I'm sure that her big breakthrough is still ahead! Will she show off more of her talent in The Kissing Booth 2? Meanwhile, it looks like Meganne is enjoying the single life for now.
---
TAYLOR PEREZ AS MARCO 
And here's the new addition to The Kissing Booth cast. Another heartthrob who, as we understand from the trailer, is going to compete with Noah for Elle's heart. Whom do you think she's going to choose eventually? An effortlessly cool and gorgeous Marco or the smart bad boy Noah?
---
Whether Marco becomes Elle's new boyfriend or not, I'm sure that he'll become the center of oh-so-much drama! Taylor Perez, who plays the charismatic newcomer, isn't new to acting. He began acting in musical theater when he was very young, and later, he made brief appearances in Young & Hungry, Awkward, and iCarly.
---
From Taylor's Instagram page, it's clear that he loves swimming. Reportedly, he's actually a nationally ranked swimmer, so now you know where his body comes from! And while we have no idea whether Taylor is single or not, he definitely has a strong affection for his dog, Jack! Don't they look delightful together?
---
MAISIE RICHARDSON-SELLERS AS CHLOE 
This girl is another newcomer in The Kissing Booth 2. As the movie synopsis tells us, Chloe is a "seemingly-perfect college girl" Noah befriends at Harvard, making Elle worry that her BF has found a new love. Very soon, we'll see whether Chloe is going to threaten Elle and Noah's relationship.
---
Or if she is actually just a sweet girl who likes Noah as a friend? If this mysterious lady looks familiar to you, let me remind you that you can see her in… tons of other roles! Maisie Richardson-Sellers played the lead role in The Originals, Legends of Tomorrow, and Of Kings and Prophets.
---
And she also had a cameo in Star Wars: The Force Awakens! Looks like The Kissing Booth 2 is going to be the first rom-com role for Maisie. But I'm sure she's going to handle it perfectly! The actress is open about her personal life. She doesn't hide that she's queer and frequently posts photos with her girlfriend, the singer-songwriter Clay.
Maisie is also an activist and advocate for the rights of the LGBT community. Maybe a twist in The Kissing Booth 2 will reveal her as a lesbian, too? That would be exciting! Although the actress is already famous, she has even bigger plans for the future as she wants to contribute to making the entertainment industry more inclusive.
---
JOEY KING AS ELLE EVANS 
And now, we get to the main star of the film! Aren't you excited to see how she's going to handle a long-distance relationship and attraction to a new guy in The Kissing Booth 2? Cause we are! Even though Joey King is only twenty, she already has a lot of acting experience.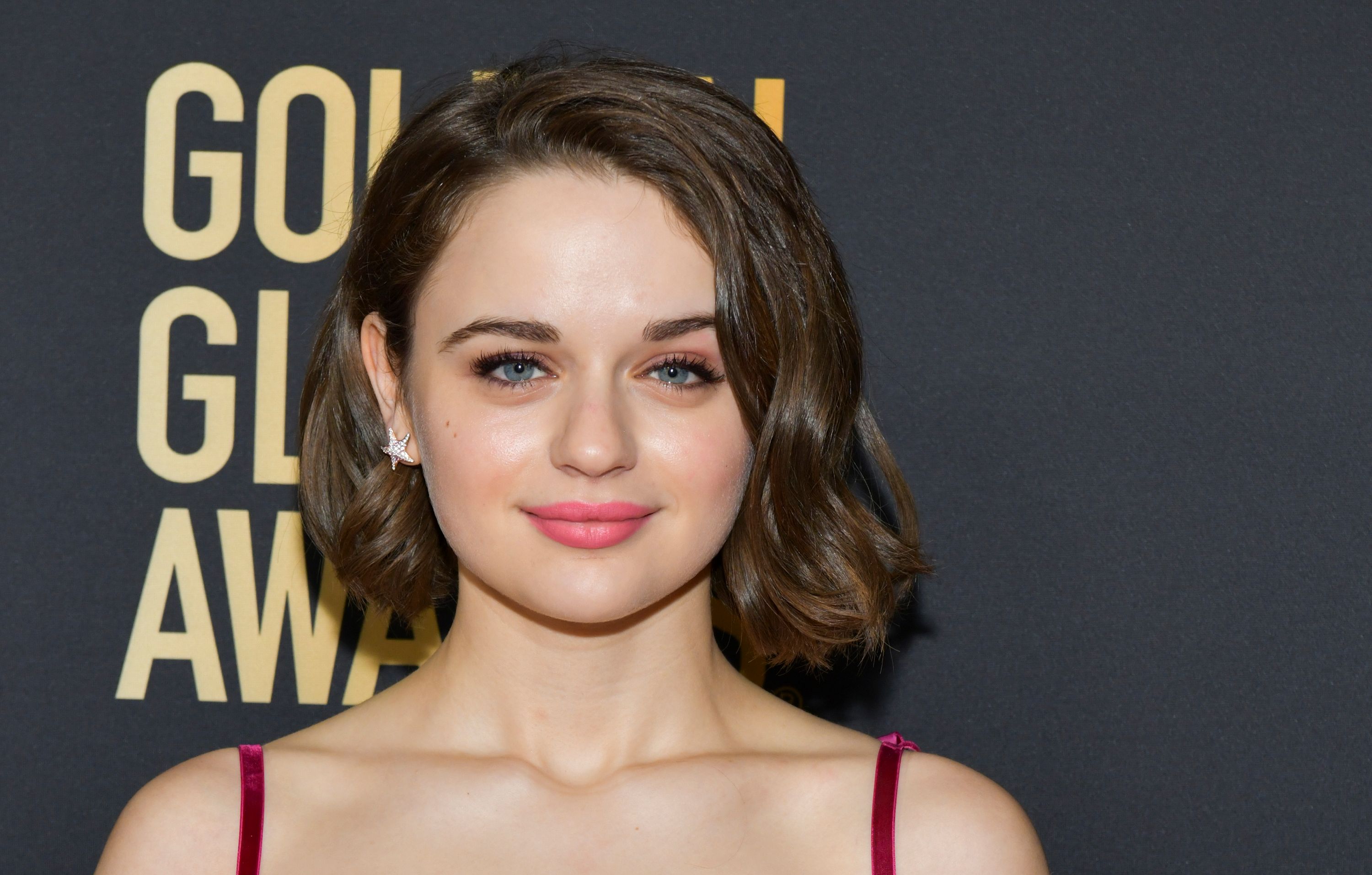 ---
She's been in the business since she was nine, and these days, it looks like nothing can stop her! In 2018 alone, she got to play lead parts in as many as three movies of completely different genres! And last year, King landed the lead role in the true-crime drama series The Act, where she played a girl Gypsy Blanchard, who grew up believing that she had cancer.
But, it turned out that her mother made up the illness to channel her overprotective tendencies. Crazy, right? And it's also crazy that Joey shaved her head for real for the role! But hold your surprise because you're going to be utterly shocked – this was the third time King shaved her head for work!
---
She did it for the first time when she played a small part in Christopher Nolan's The Dark Knight Rises and then – for the comedy-drama Wish I Was Here. What a brave girl! But Joey actually likes to make use of her image changes. Last year, for example, her shaved head allowed her to dress up as Voldemort for Halloween and it made her look… absolutely terrifying!
---
It's unbelievable how multi-faceted her talent is! Acting is Joey's main focus these days, but she doesn't always forget about her personal life either. While working on the first Kissing Booth, for example, she began dating her co-star Jacob Elordi. They posted a lot of lovely photos together, and their fans were over the moon.
But the fairytale ended when the two actors went their separate ways after filming the first film. Working with your ex must be tough, especially when you have to act together in a romance. This is how King commented on it:
"It was crazy. It was a wild experience. But honestly, it was a really beautiful time. Because I learned a lot about myself and I grew as an actor."
---
MOLLY RINGWALD AS MRS. FLYNN 
Although The Kissing Booth is a teen movie, it certainly has adult characters, too. One of them is Noah and Lee's mom, who's also a mother figure for Elle because she's always there for her. Molly Ringwald is, probably, the most experienced actress of The Kissing Booth cast.