Angelina Jolie's Parenting Rules
It is typical for a family to have rules. Most of the time, parents do it for their children's safety and well-being. Angelina Jolie's family is not a typical one, however, and she has a different parenting style than most moms. Here are some of her rules inside their home and let's see if your mama will approve.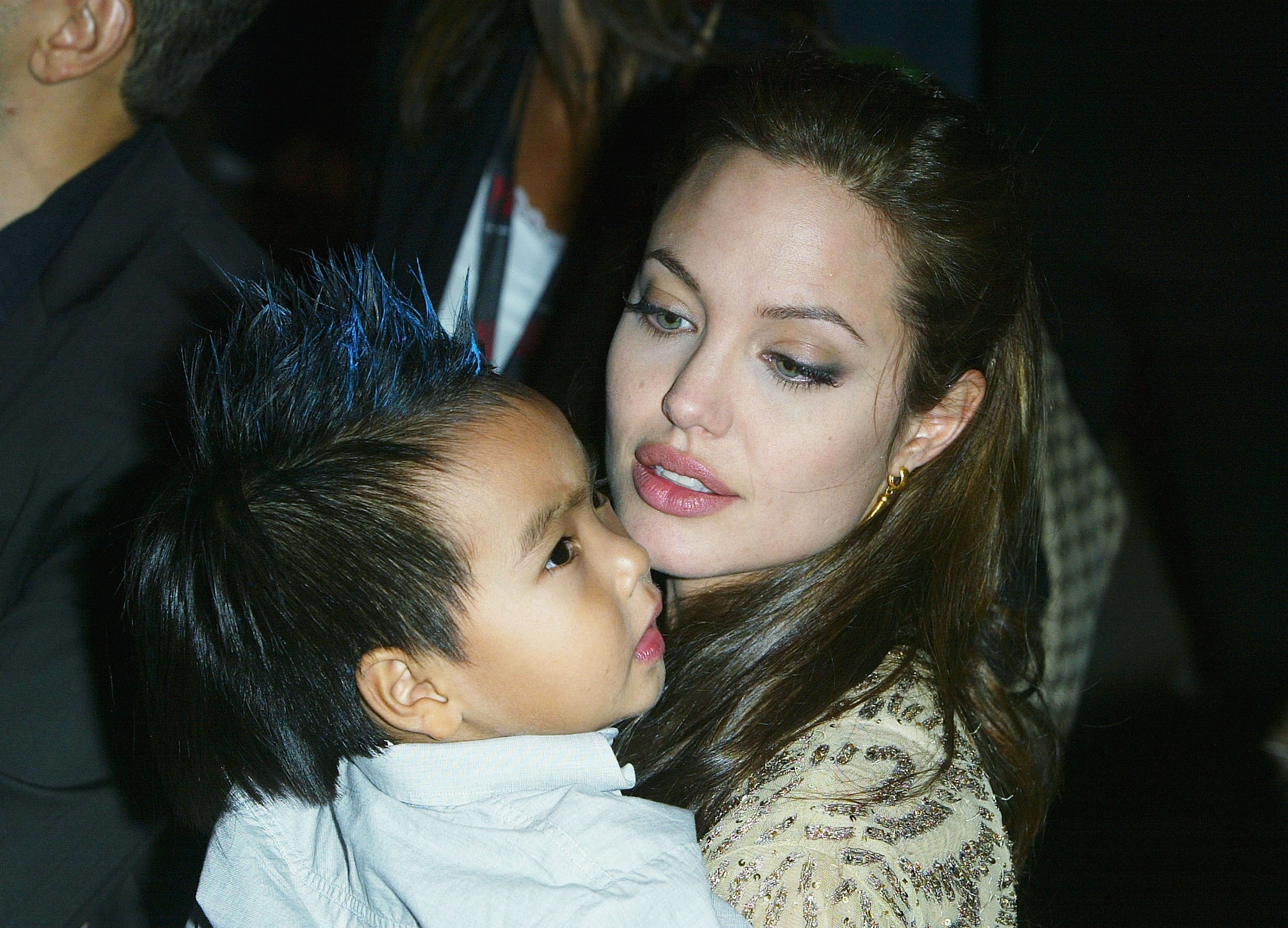 ---
20. RUN WILD AND FREE
Angelina Jolie has six kids, three of them are her biological children while the other three are adopted internationally. One of the rules that she has for them is that they can run wildly and freely when they are outside.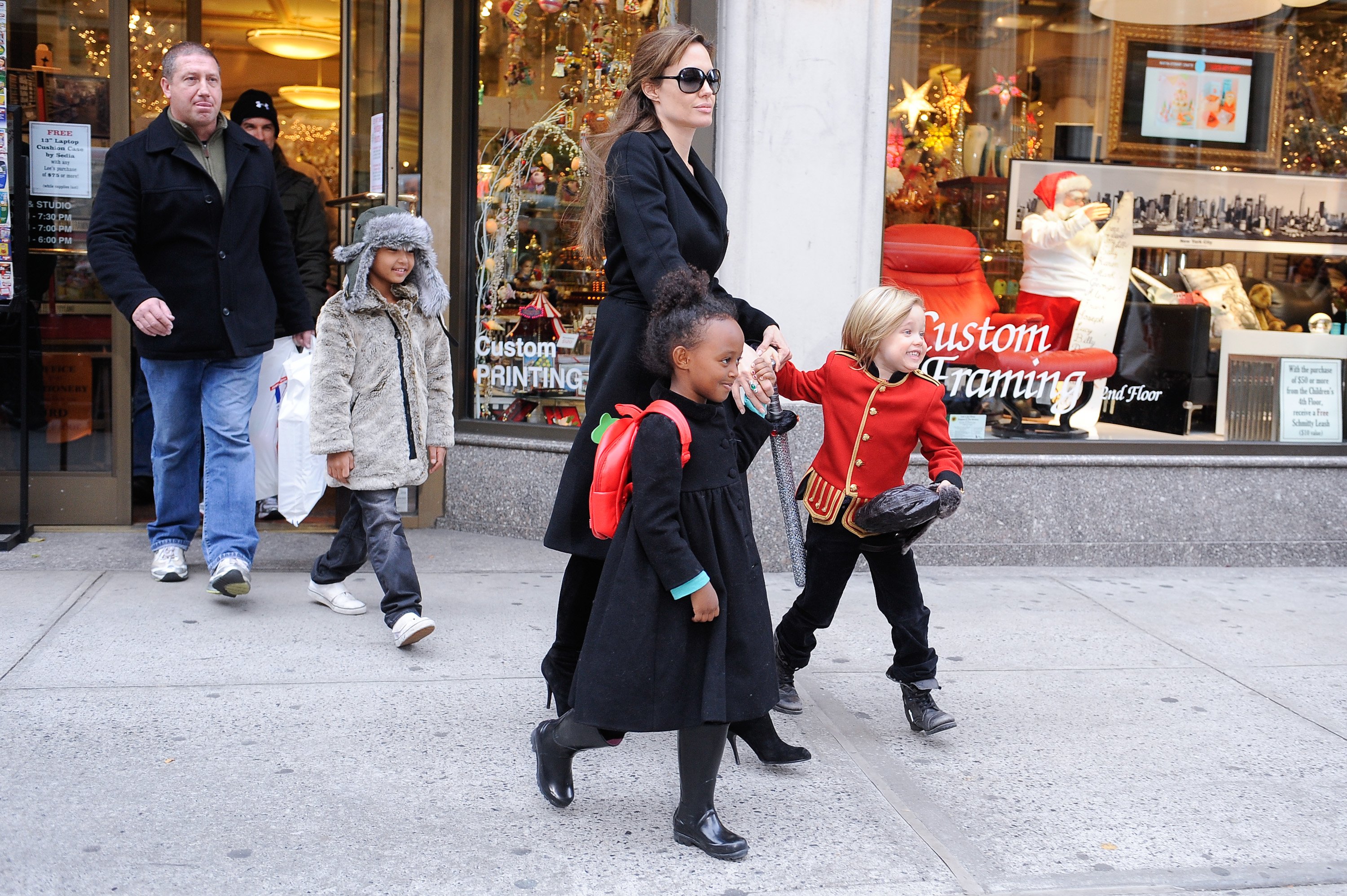 This rule is said to be one of Brad Pitt, Jolie's Ex-husband's, pet peeve. It gets on his nerves that the kids are just allowed to do whatever they want when they are not inside the house. He can't do anything, however, for Angelina wants the kids to have freedom!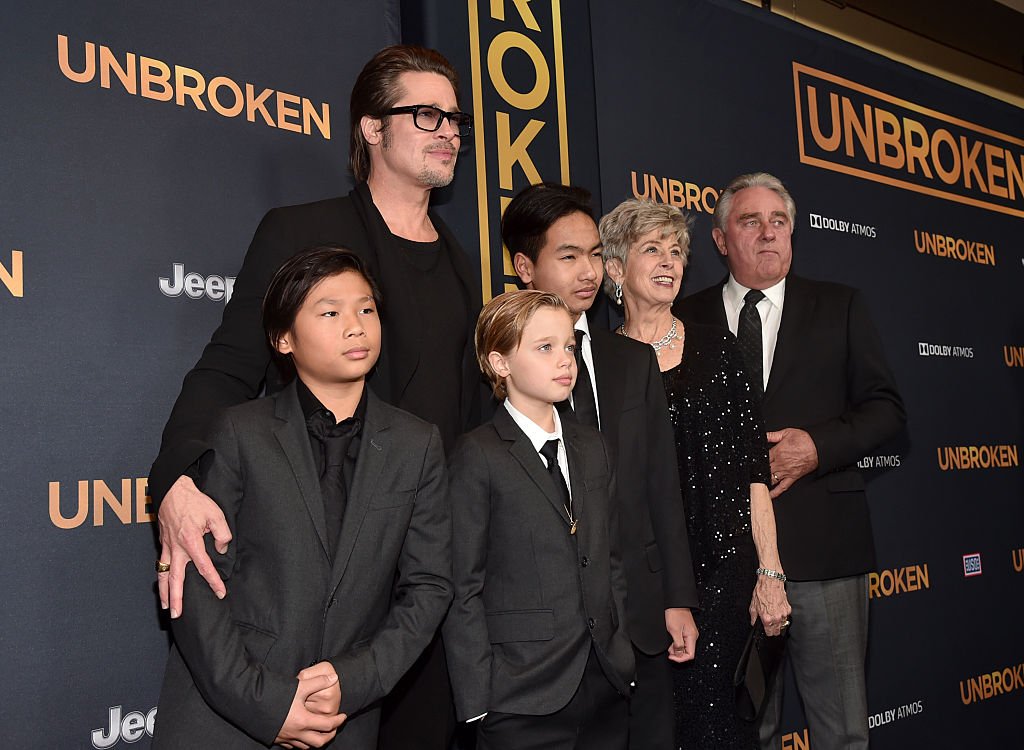 ---
19. SURF WHENEVER, BROWSE WHATEVER
Would you consider it lucky if your parents will give a rule that there are no internet restrictions in the house? Well, if you do, then you might want to be adopted as Angelina's child for she has this parenting rule.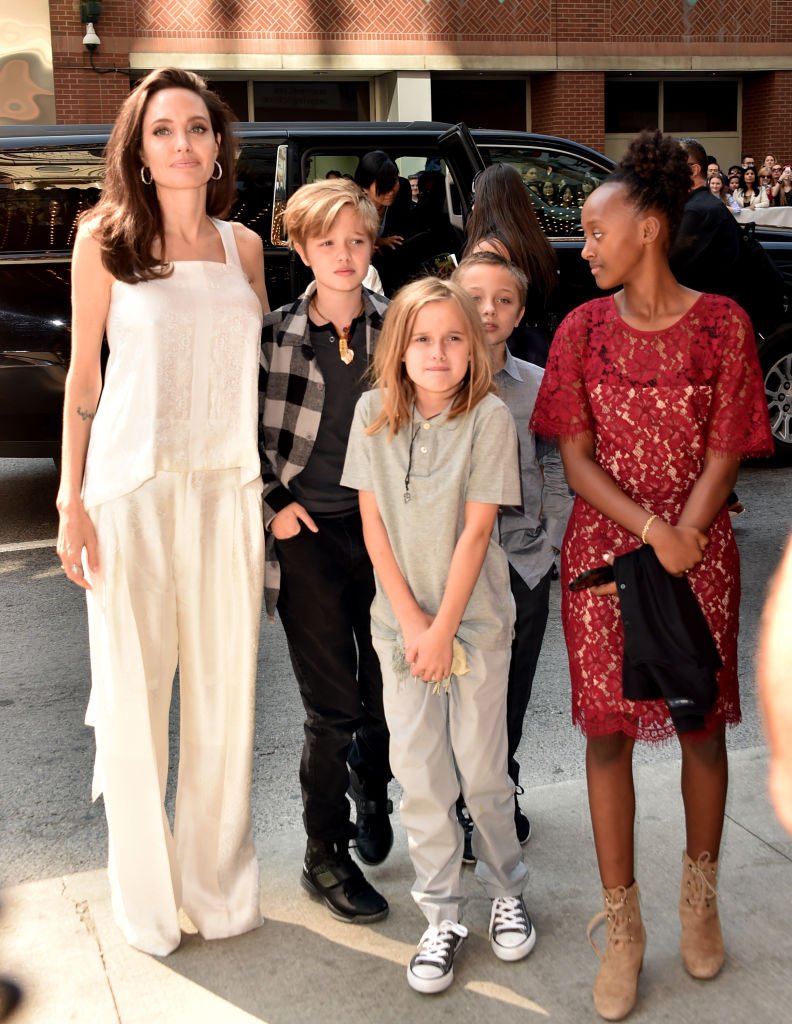 Her children can visit any page on the internet. They can look at whatever they want, search for anything, and they can even have access to their parent's past works. It seems that Jolie has no fear of any cyber bullying that may happen. Maybe she's just confident that her children are responsible enough.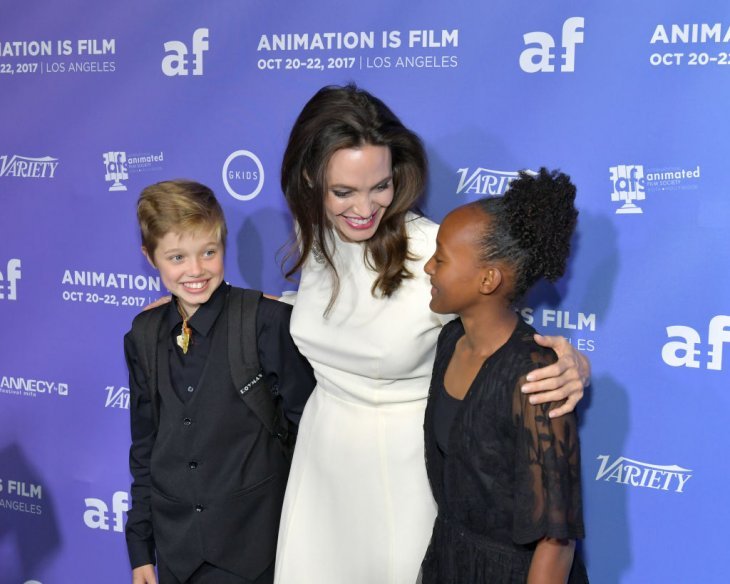 ---
18. CANDIES AT NIGHT SOUNDS GOOD! NO?
When she says that she wants them to have the freedom it means that they are also free to eat candies in the middle of the night! According to their nannies, the kids have no time limit on which they can have any food that they want.
The house seems to have the eat all you can whenever you want to rule. It is a disadvantage for the nannies though. The children are hyperactive after their food intake and sometimes it disrupts the babysitters' time for some rest.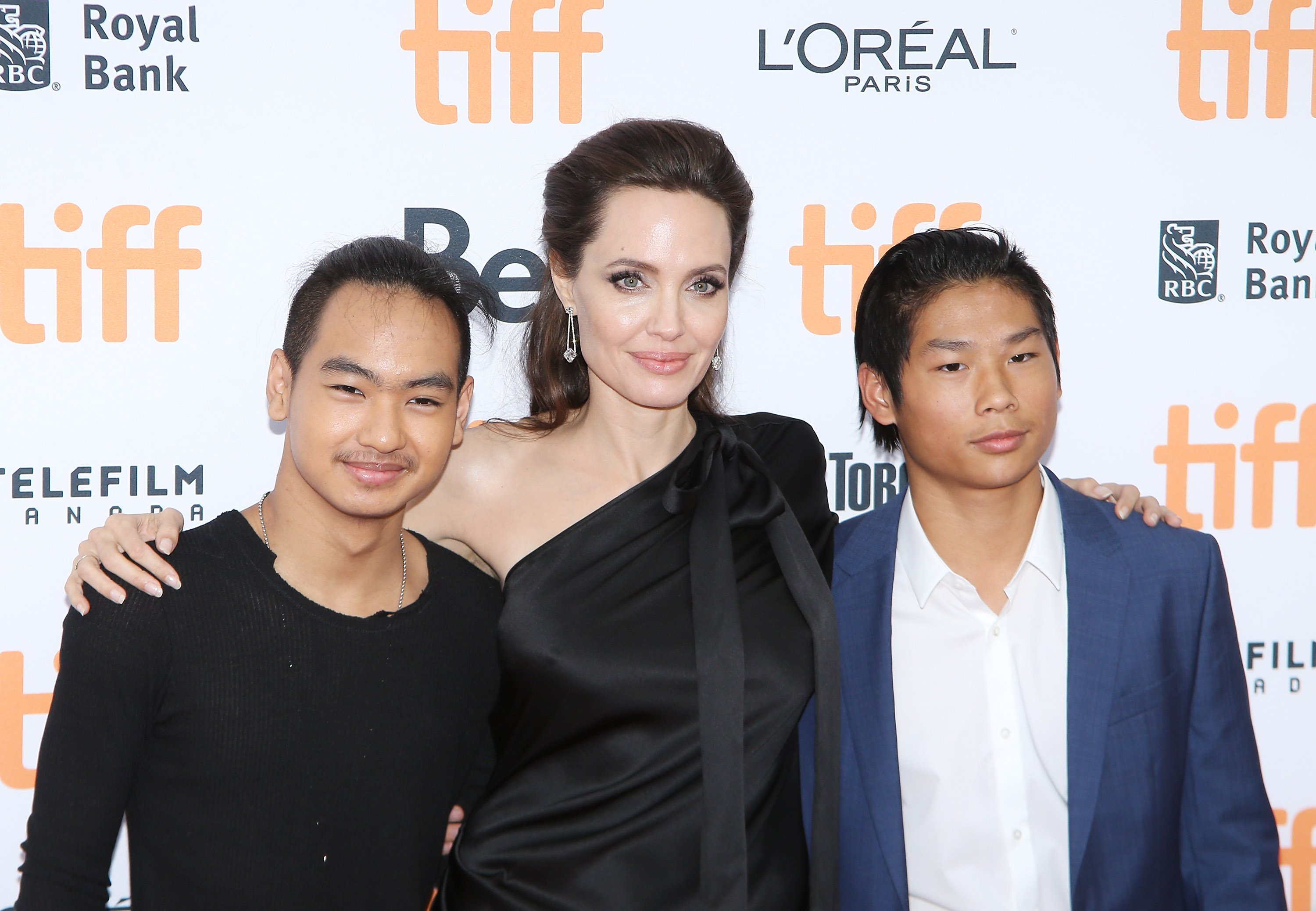 ---
17. LEARN THE LANGUAGE YOU WANT
Each child is required to study a language. Whatever language they want to learn, as long as they can master it and acquire a second language. The choices of her children are quite as diverse as their birthplaces. That must be so cool!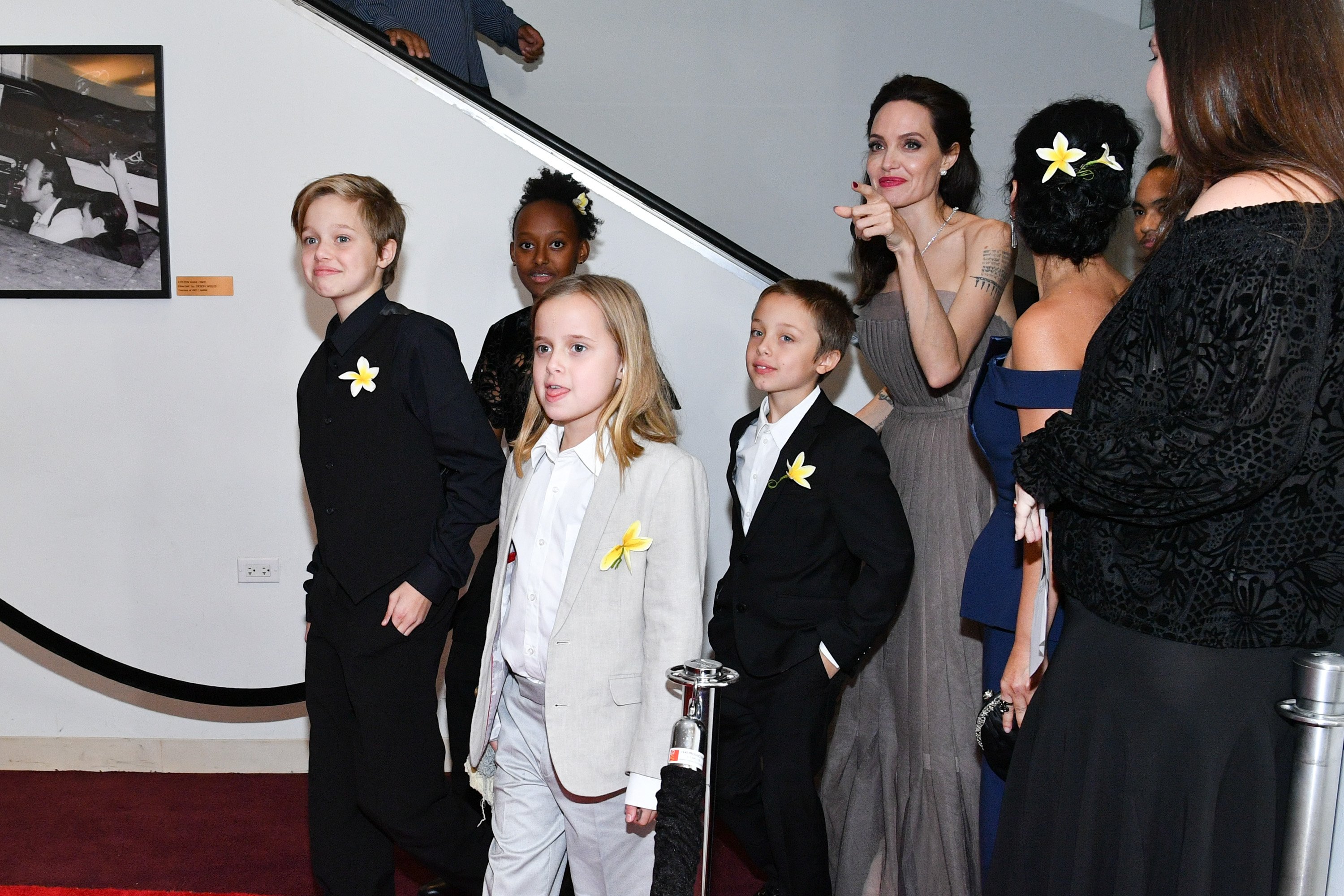 Maddox is learning German and Russian, Pax is polishing hi Vietnamese, Vivienne is taking her chances on Arabis, Shiloh on Khmai, and the youngest one seems to be getting out of the typical language learning for he opted to study sign language.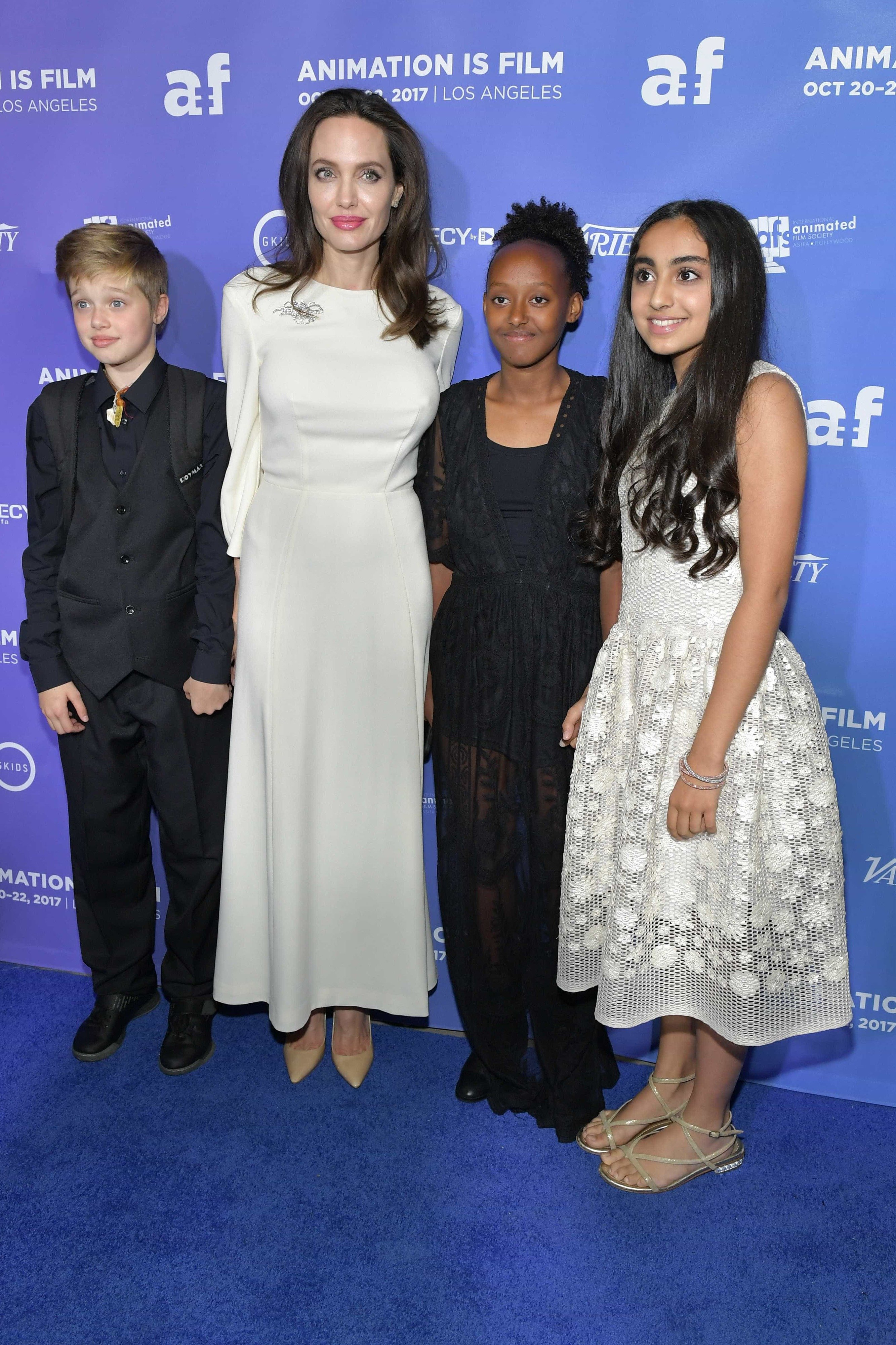 ---
16. LEAVE THE MESS TO THE NANNIES
Even though they are celebrities and have they have money to have enough maids to cater to their needs, you would still expect Brad and Angelina to train their kids in picking up trash or cleaning up their mess as training in becoming better citizens.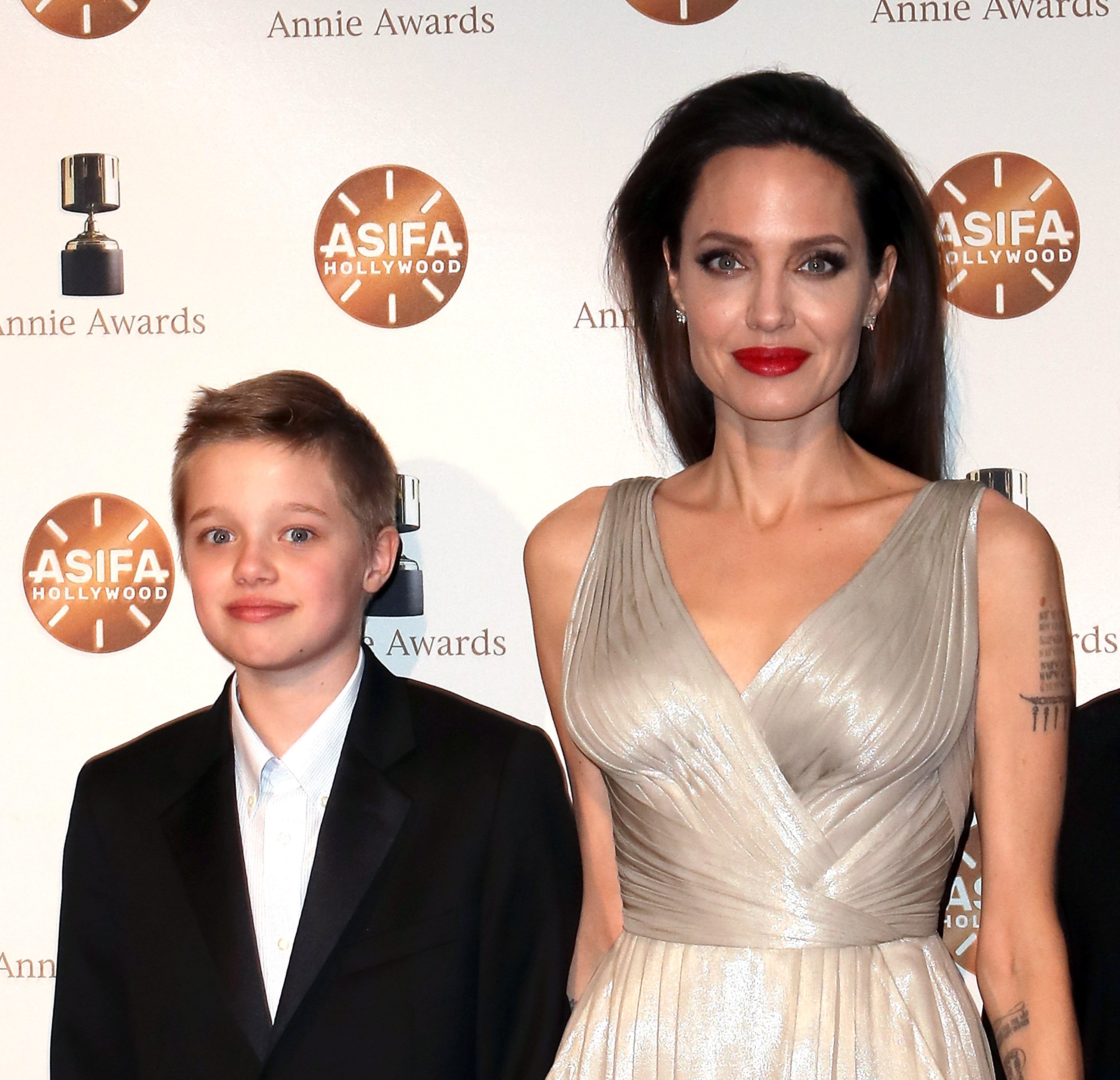 They live up to their rich status though, and their children are not expected to clean up after themselves. The Hollywood couple is not the typical kind of parent after all. Who could expect them to teach their kids the conventional rules as other parents do?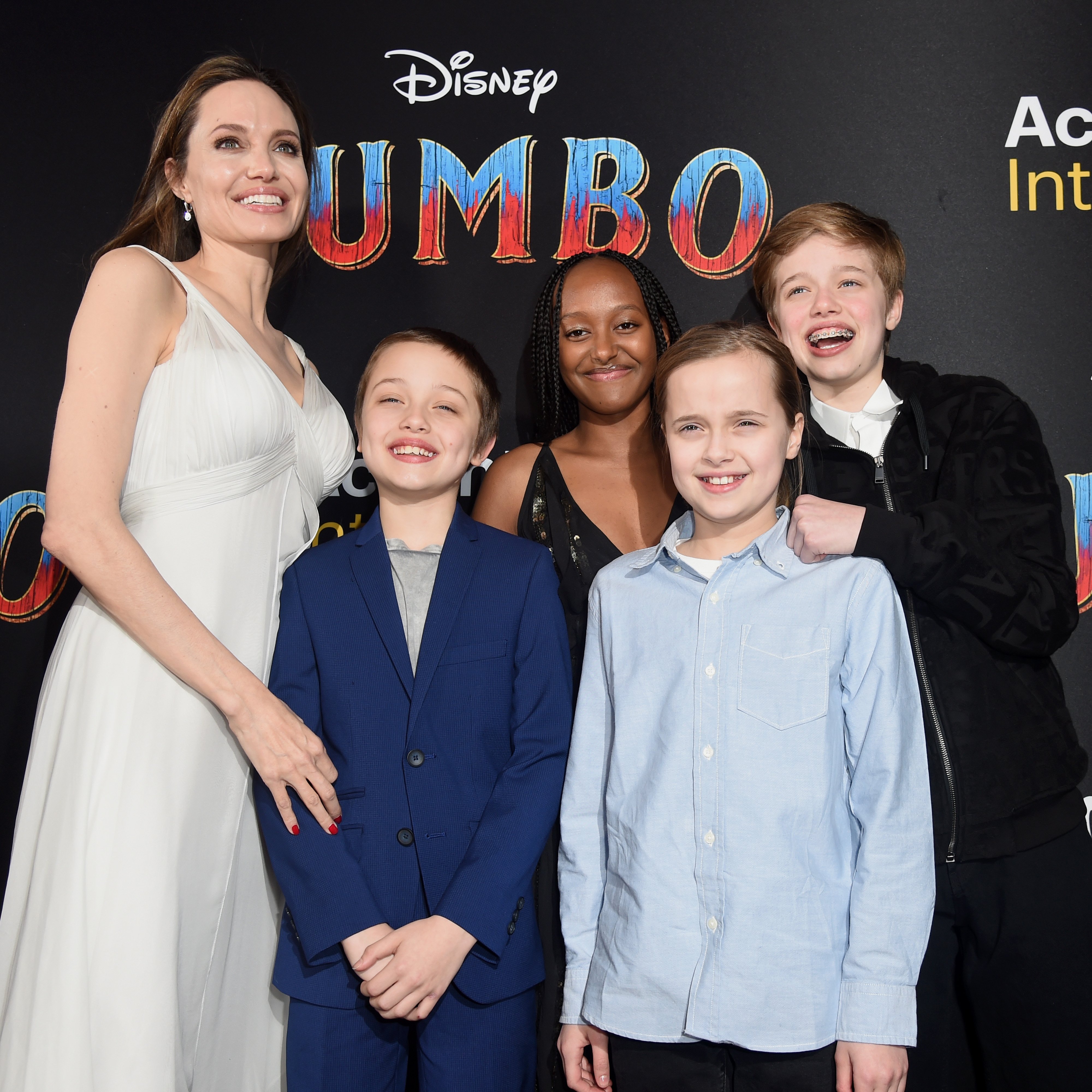 ---
15. MAMA CAN'T CRY
Angelina is said to have a tough time growing up for she was always worried about her mother. She said that she does not want her children to be growing up like her and they must not see her in her worst state.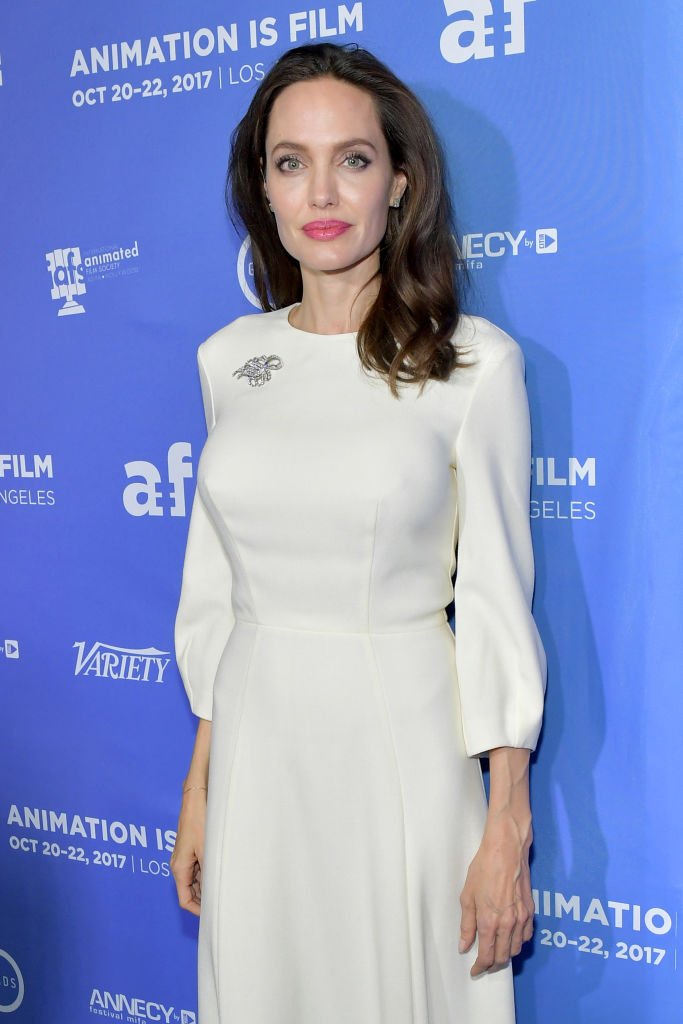 The Maleficent actress is afraid to let her children see her crying but experts say that it will affect their emotional health and it will even insinuate to the children that being honest with what they feel is not necessary.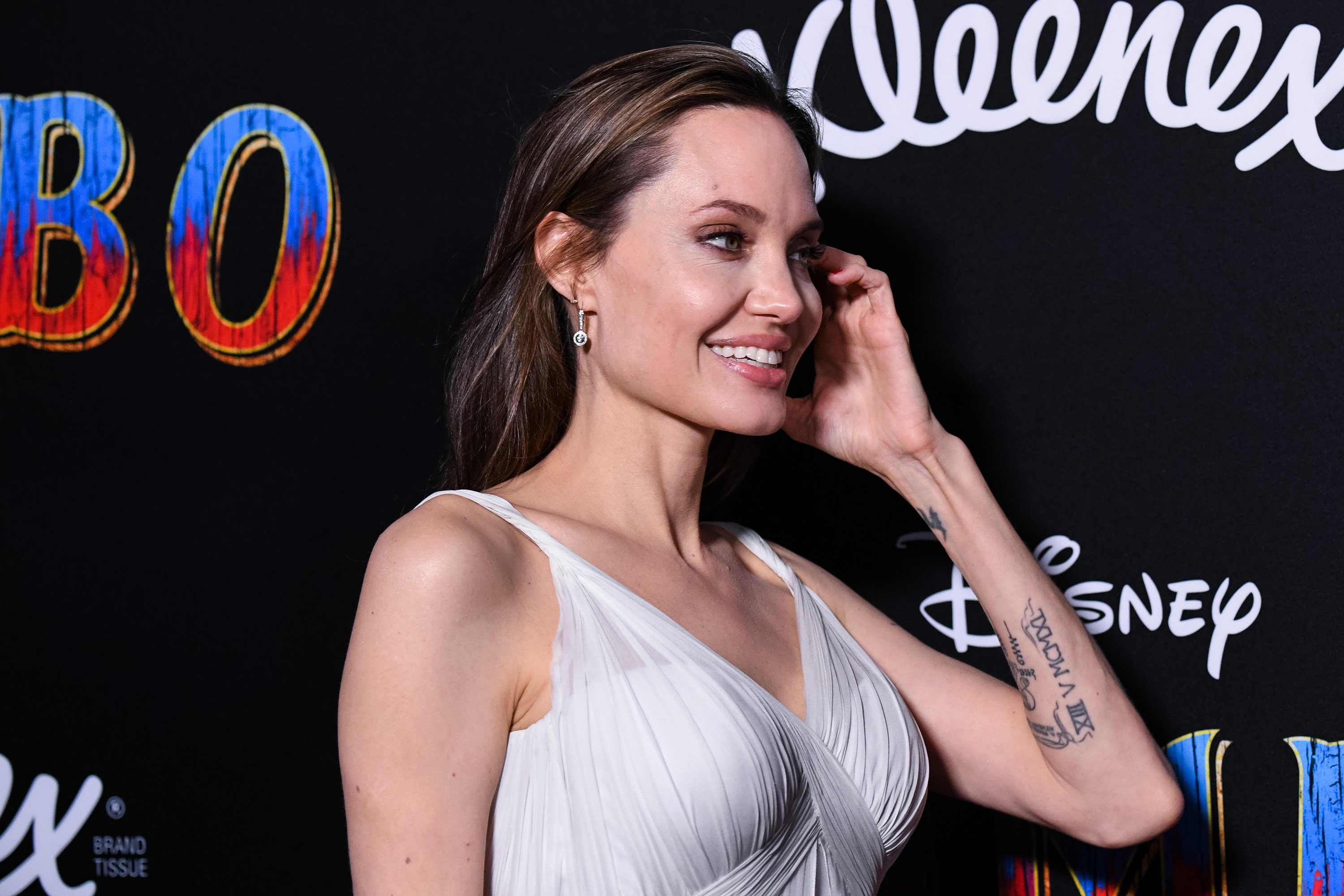 ---
14. ALONE TIME WITH HER
Each of her children must spend some alone time with her and she says that it is done on a regular basis. She claims that it is important, and she dedicates some time to each kid equally. There is one time that she bought Pax along as he plus one on the Golden Globes and there was also a time that she took Shiloh with her to pick up whatever instrument that she wants.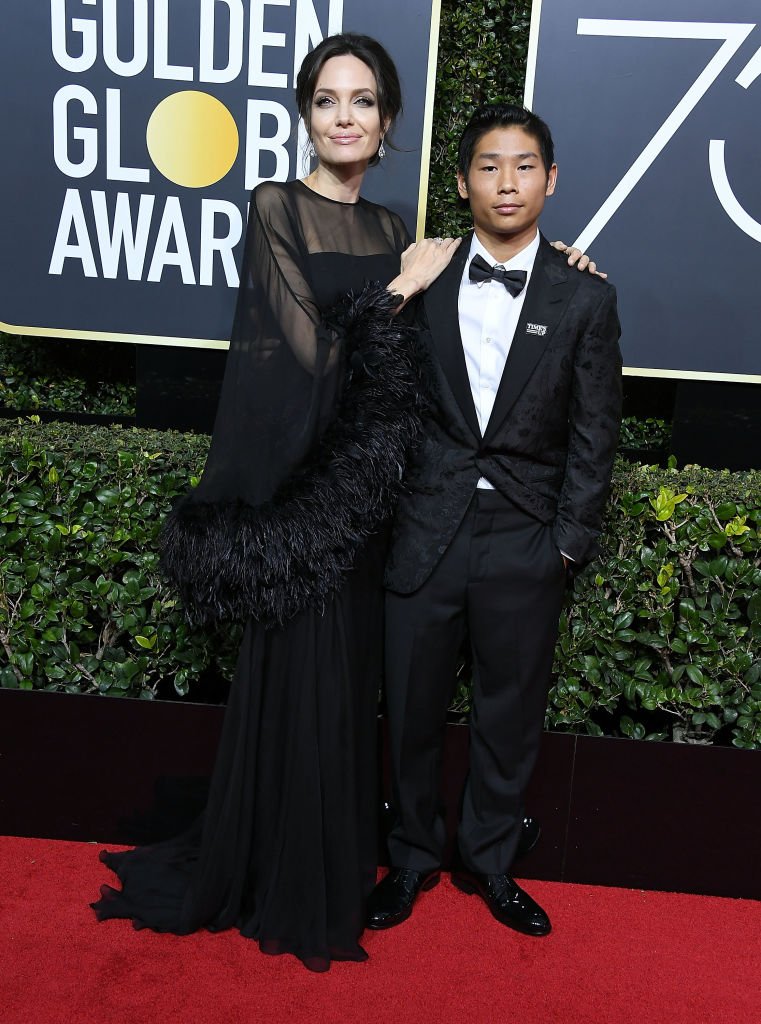 ---
13. KNOWING THE GRANDPARENTS
Jolie's father, Jon Voight, is very much involved in the lives of her children. It is said that it's important for Jolie to provide her children with as many strong figures as she can for the kids. Now that their maternal grandmother is not around anymore, Von gets all the time with them and he said that he enjoys it very well.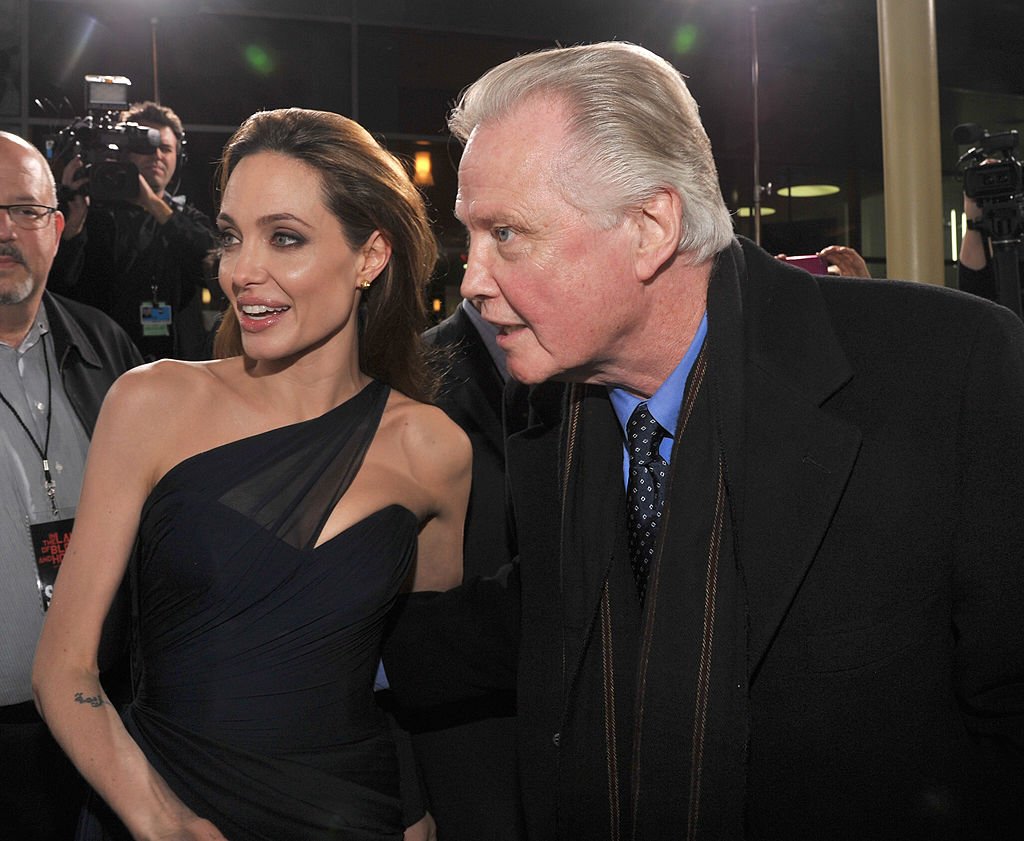 ---
12. TRAVEL AROUND THE WORLD
Other kids will always dream that they can travel with their parents whenever they want, and it seems to like Jolie's children are living that dream… or not. The children have to come with their mother as she goes to different places but that doesn't mean they are all dreamy locations.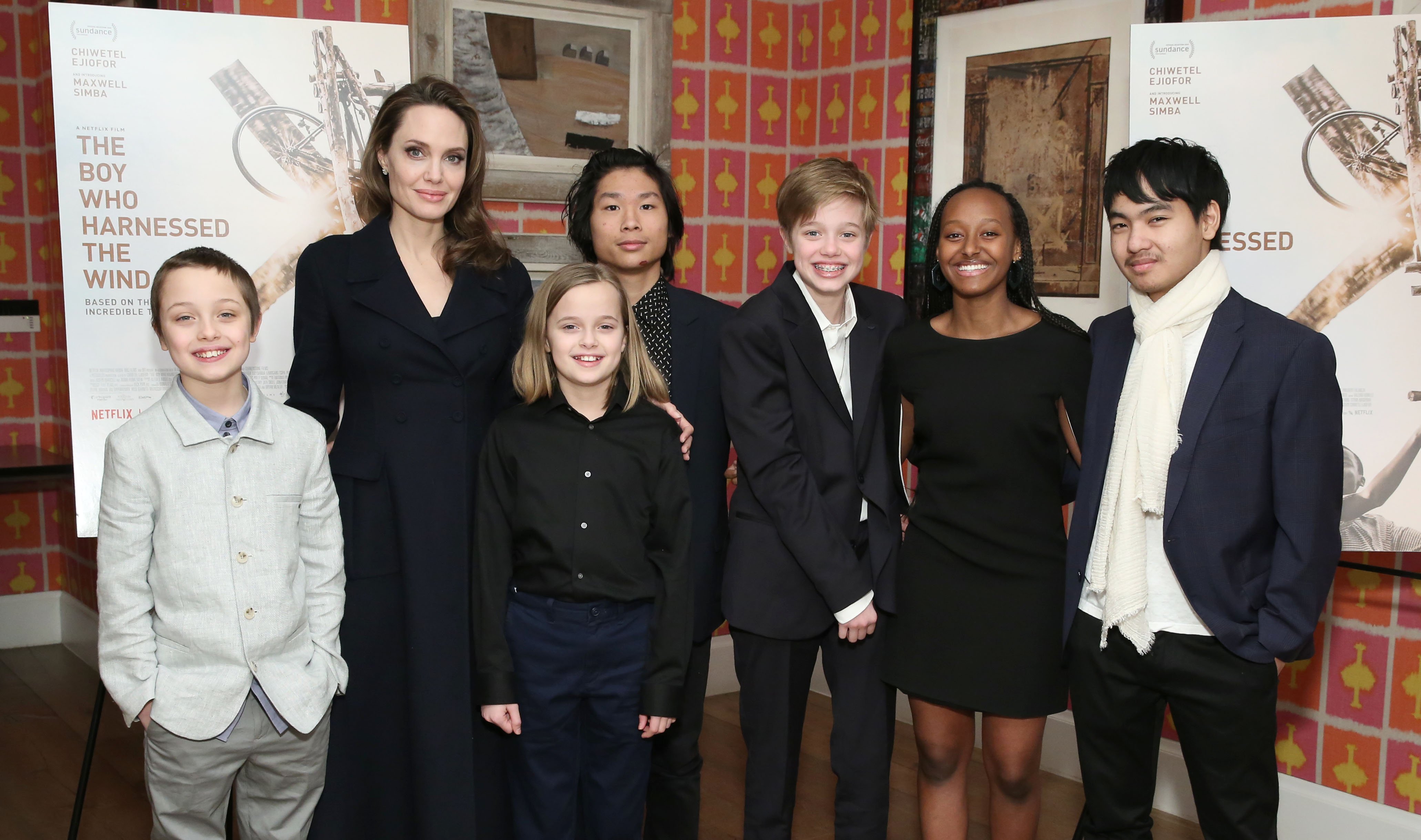 Her kids have been to the different parts of the world that other parents wouldn't have liked for their children to see, even just in films or in prints. Even though Angelina doesn't like to see her children crying, she has no problem in letting her children be exposed to the lowest of humanity's treatments of its equals.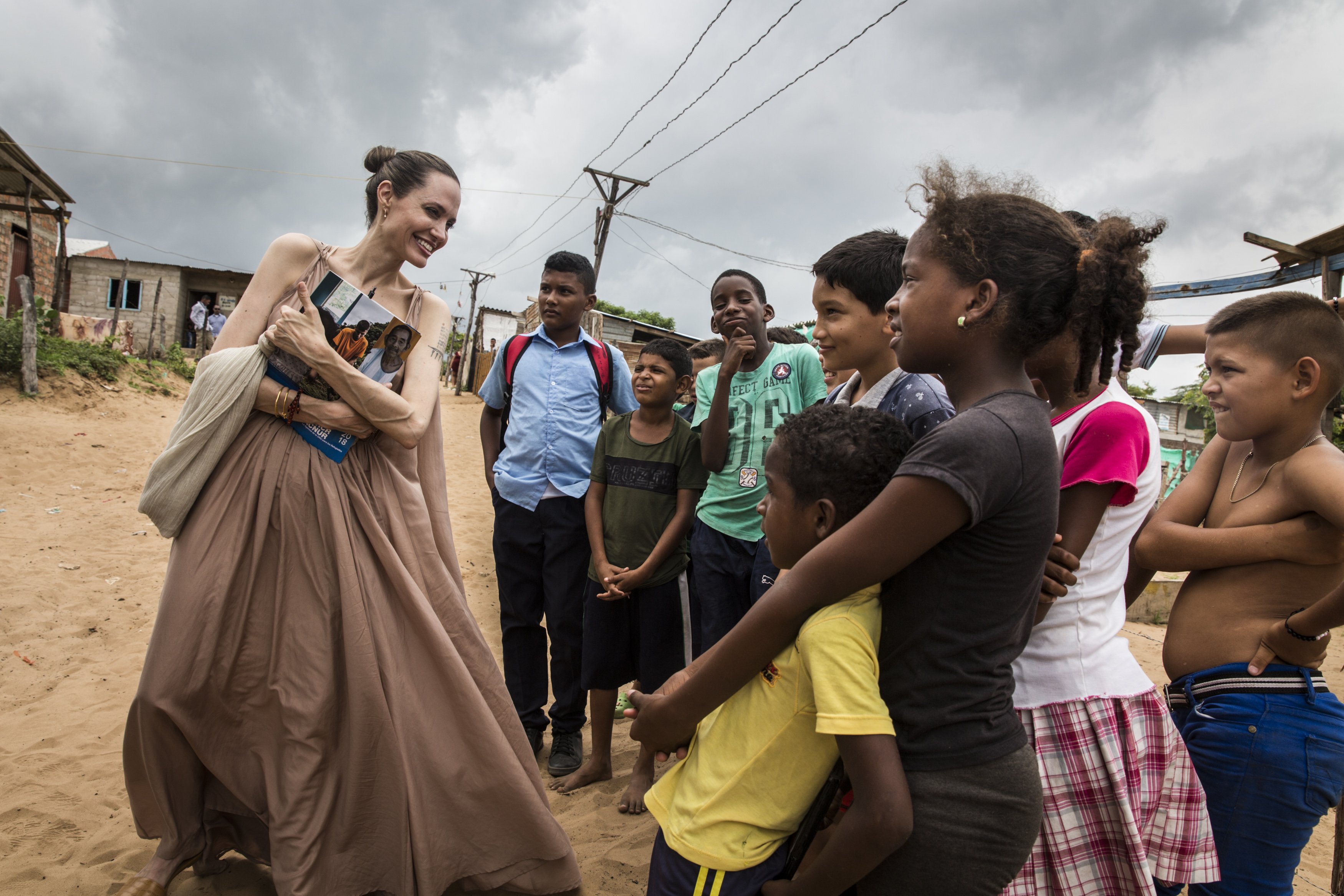 ---
11.  DEVELOP EMPATHY
Out of all the many rules that Angelina has for the kids, one of them is that they should develop their empathy and they must be able to feel what others feel and she also wants them to do the right things in life. One of the reasons why she works for charities is to set an example for her kids and show them that is an important thing to do.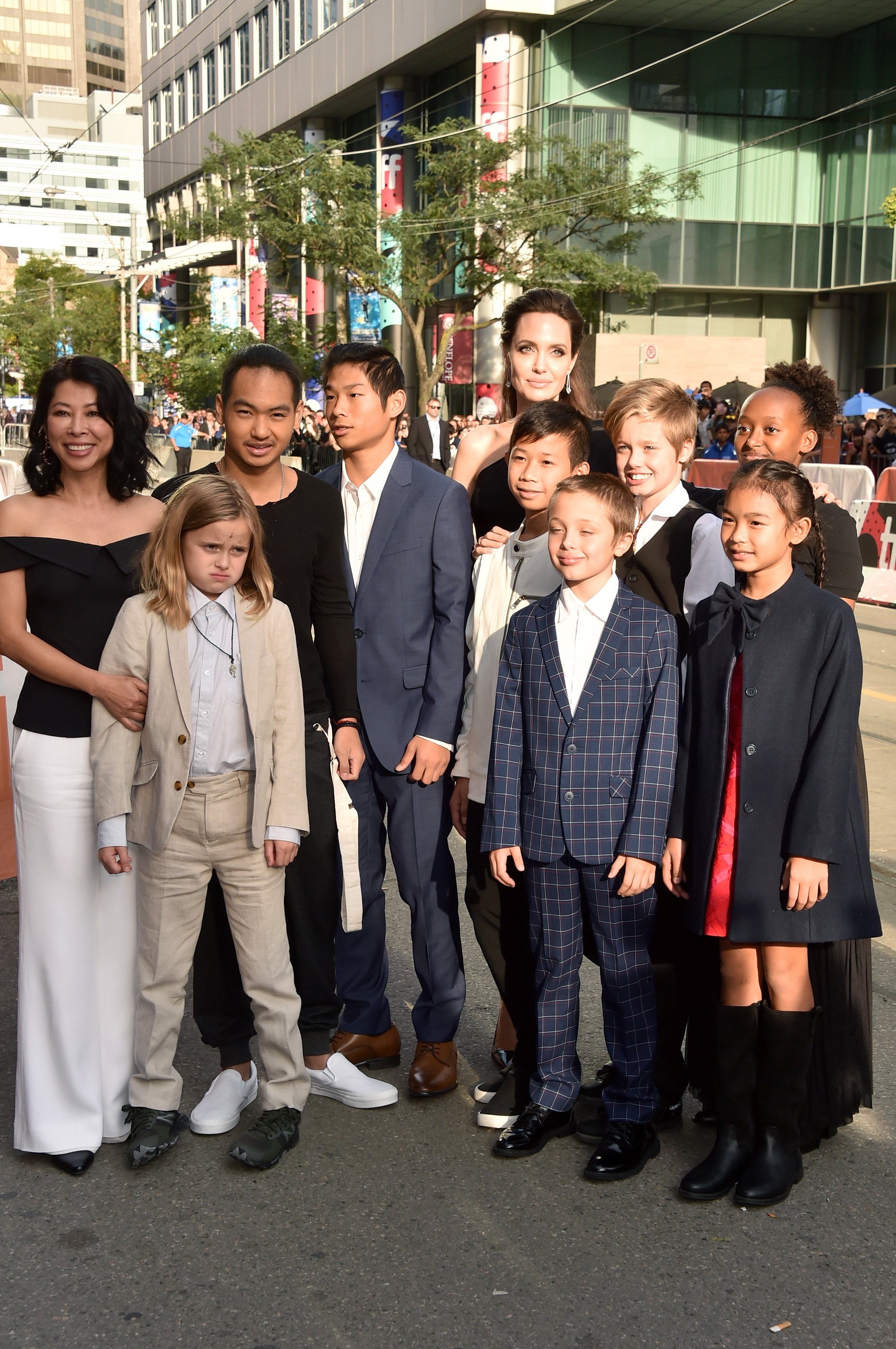 ---
10.  NO HOMEWORKS AND TESTS
As the list goes on, it seems like Angelina's rules will sound like "goals" for other children. They are all homeschooled and according to Celebitchy, she lets the kids learn whatever they want and doesn't bother with stuff that doesn't interest them. Their nanny even said that they have no homework and tests. Oh, just wow!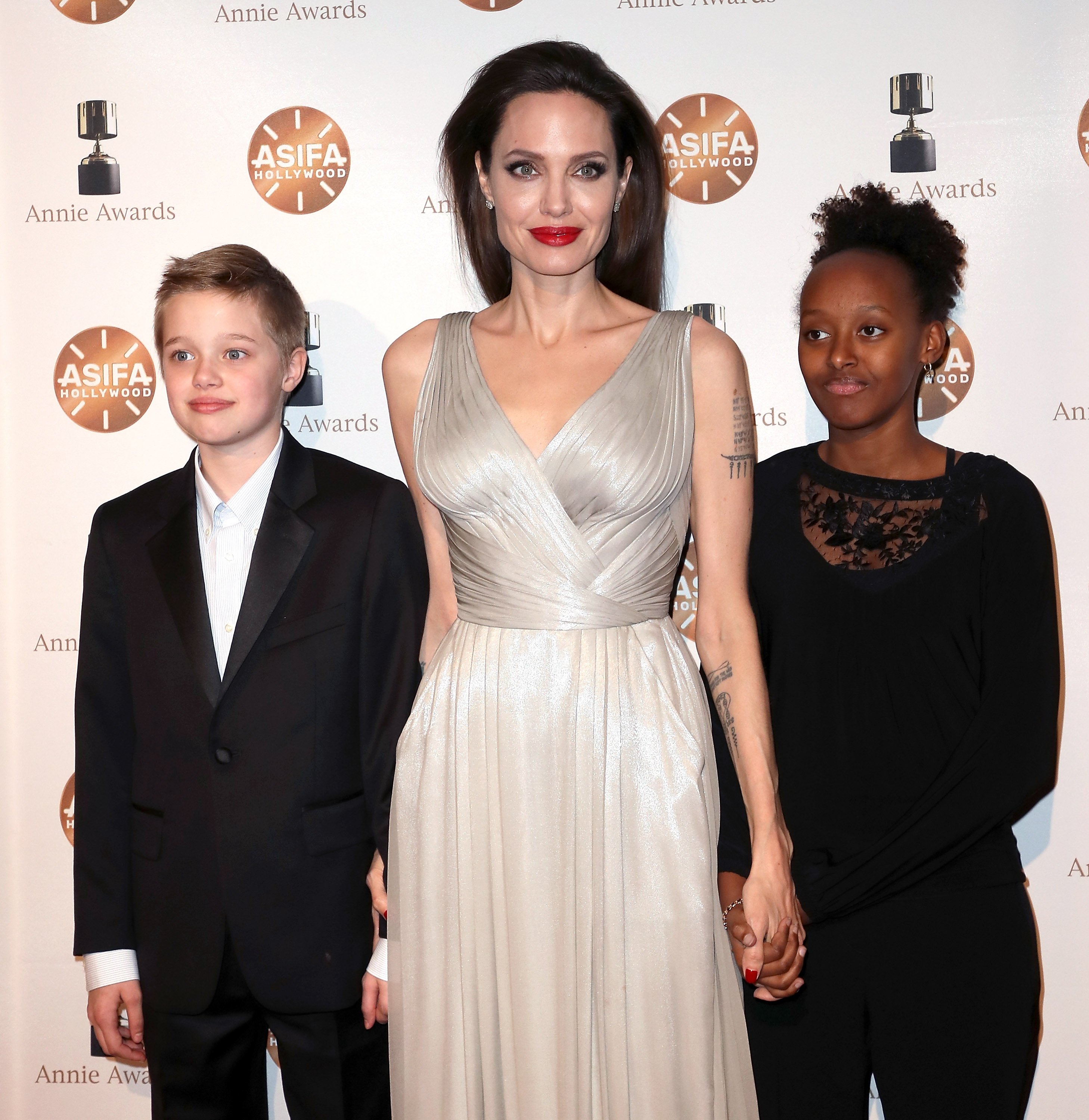 ---
9.  PARENTAL GUIDANCE IS NOT ADVISED
Watching their parents' films does not need to have any parental guidance at all. Like how they can browse whatever they want on the net, watching their parents' movies is also not prohibited—even the rated ones. They can watch whatever they like, who says it's awkward?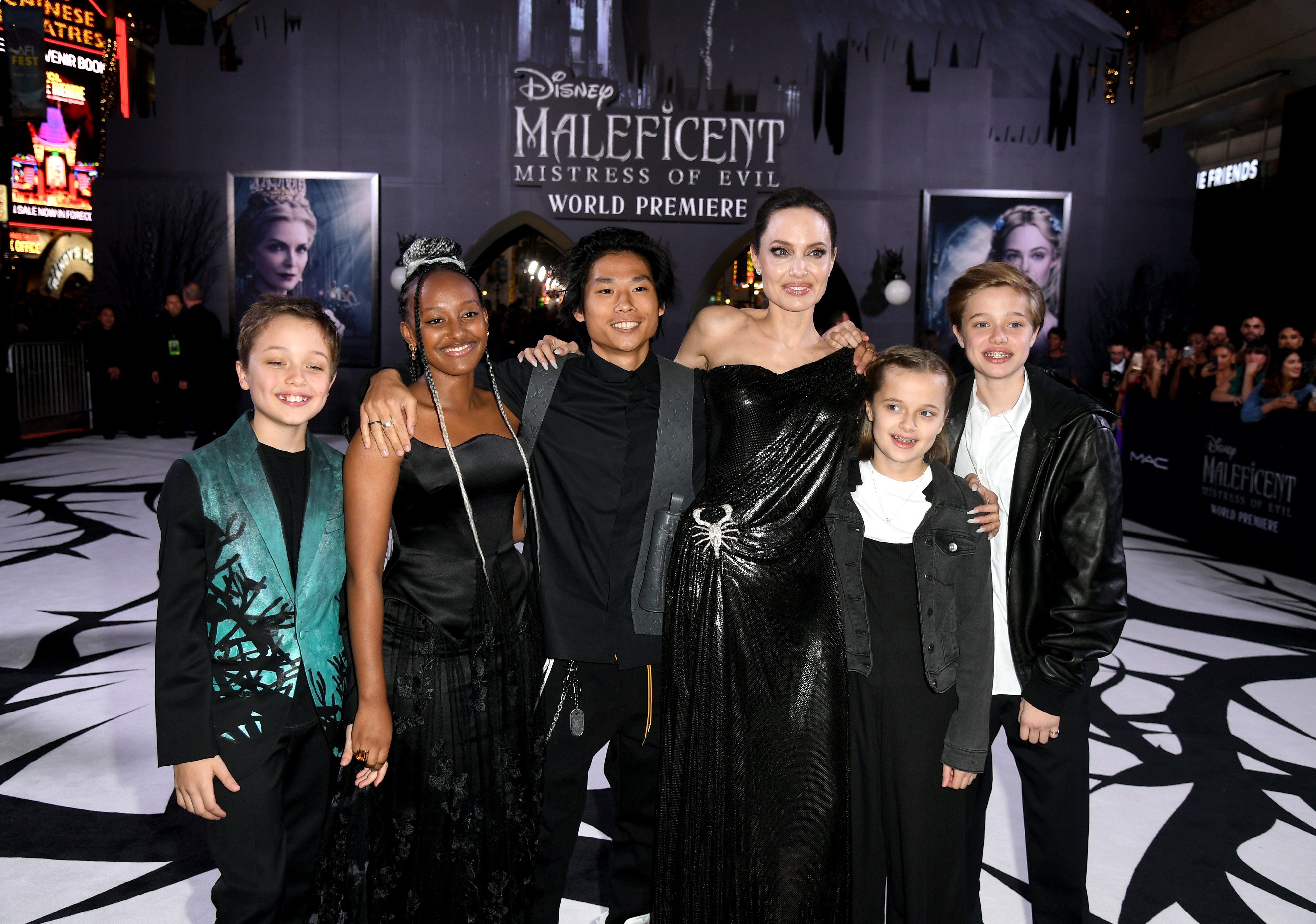 ---
8.  CALL ME BY MY NICKNAME
The six children don't answer to their real names. Inside the household, they must be called by their nicknames. For example, Maddox is called "Mad", Zahara is "Z", and Shiloh is "Shi". The names just seem to be a little bit shorter but according to her, it sounds affectionate that way.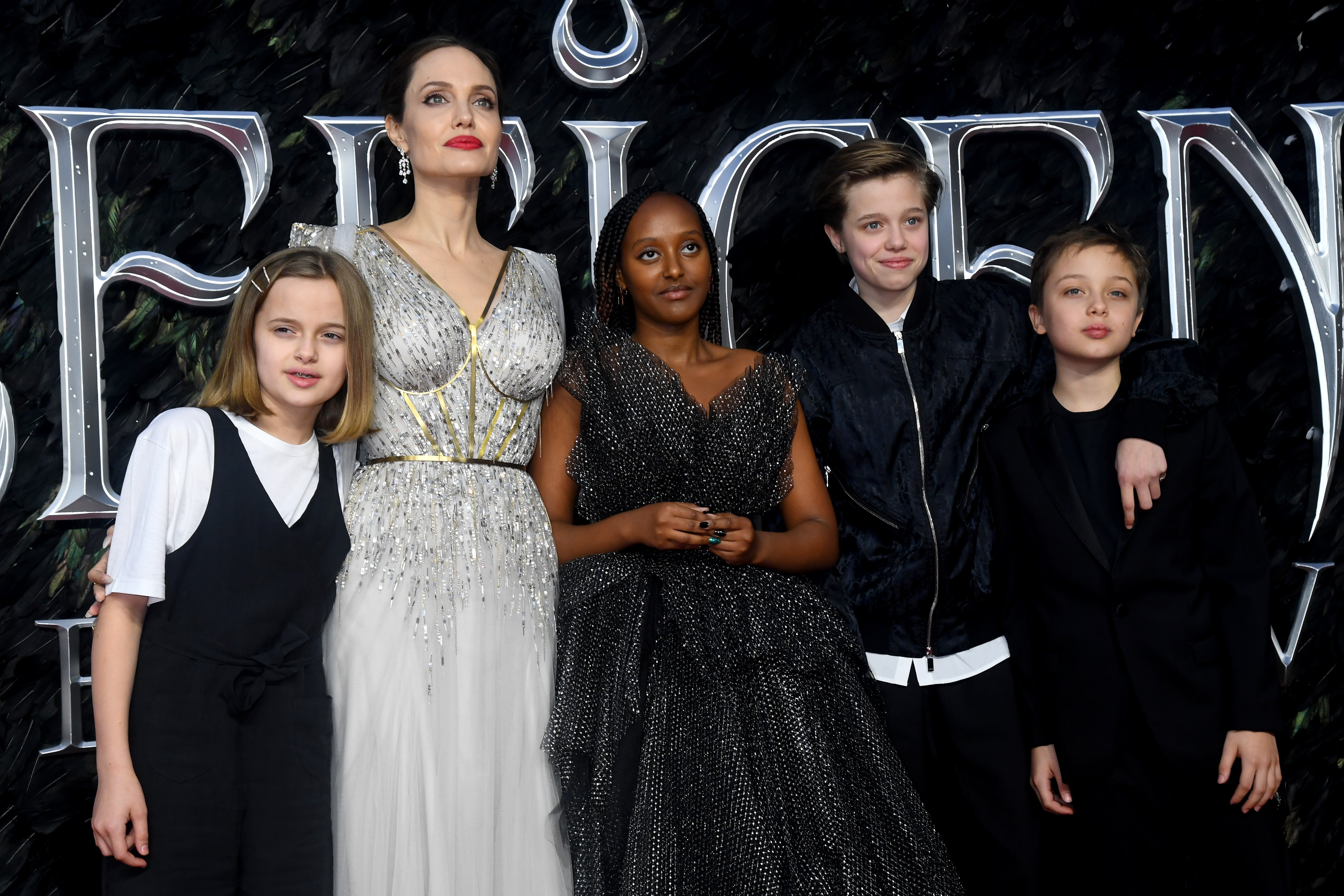 ---
7.  BE YOURSELF
Knowing that her children will be under the scrutiny of the public eye and it is hard for them to figure out what they like and who they are in life, Jolie is very understanding and supportive in whatever her kids want for themselves. She cheers them on the way that they want to look and act and it doesn't matter if it's not typical in the norm.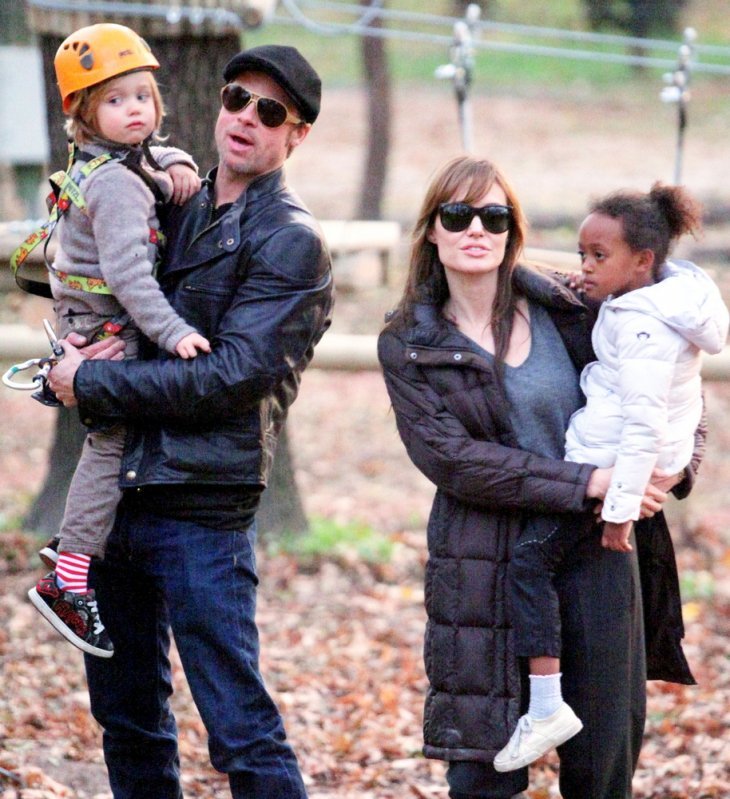 ---
6.  BUGS: THE FAMILY DELICACY
Sure! They can eat candies at night, but they must also eat bugs... and Tarantulas. It was said by Angelina that her children can eat a bag of crickets like how they eat a bag of chips. It's a delicacy shared by their family and it is part of the kids' diet.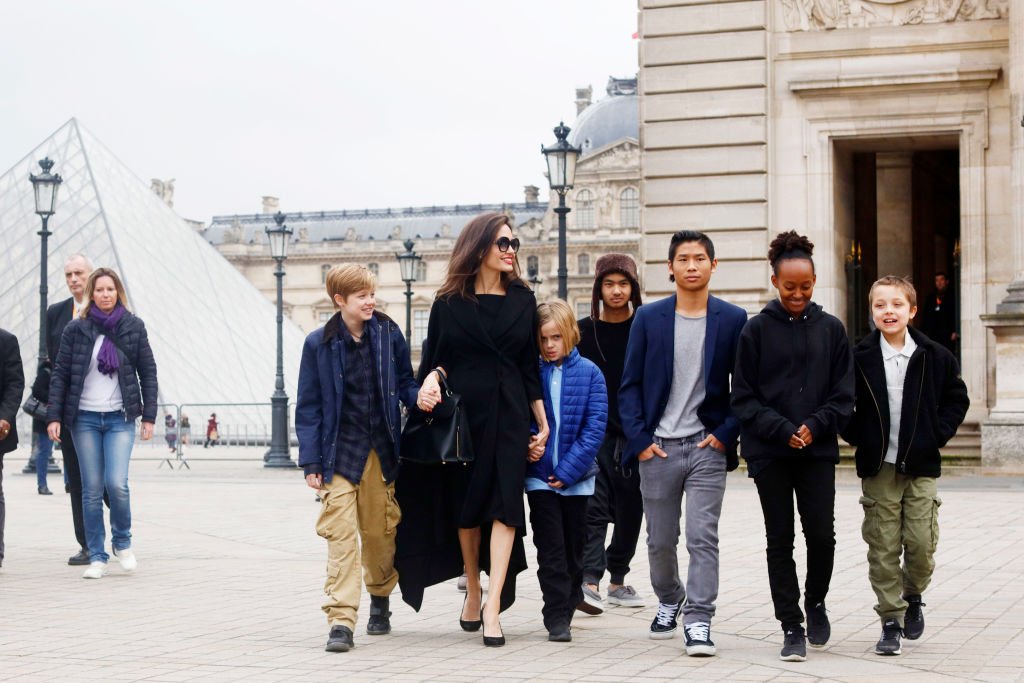 ---
5.  PICTURES ARE WORTH MILLIONS
It is not directly a rule for the children, but it still involves them. Angelina seems to have a rule that the first photos of her children should only be released to the public when someone is willing to buy them for millions of dollars.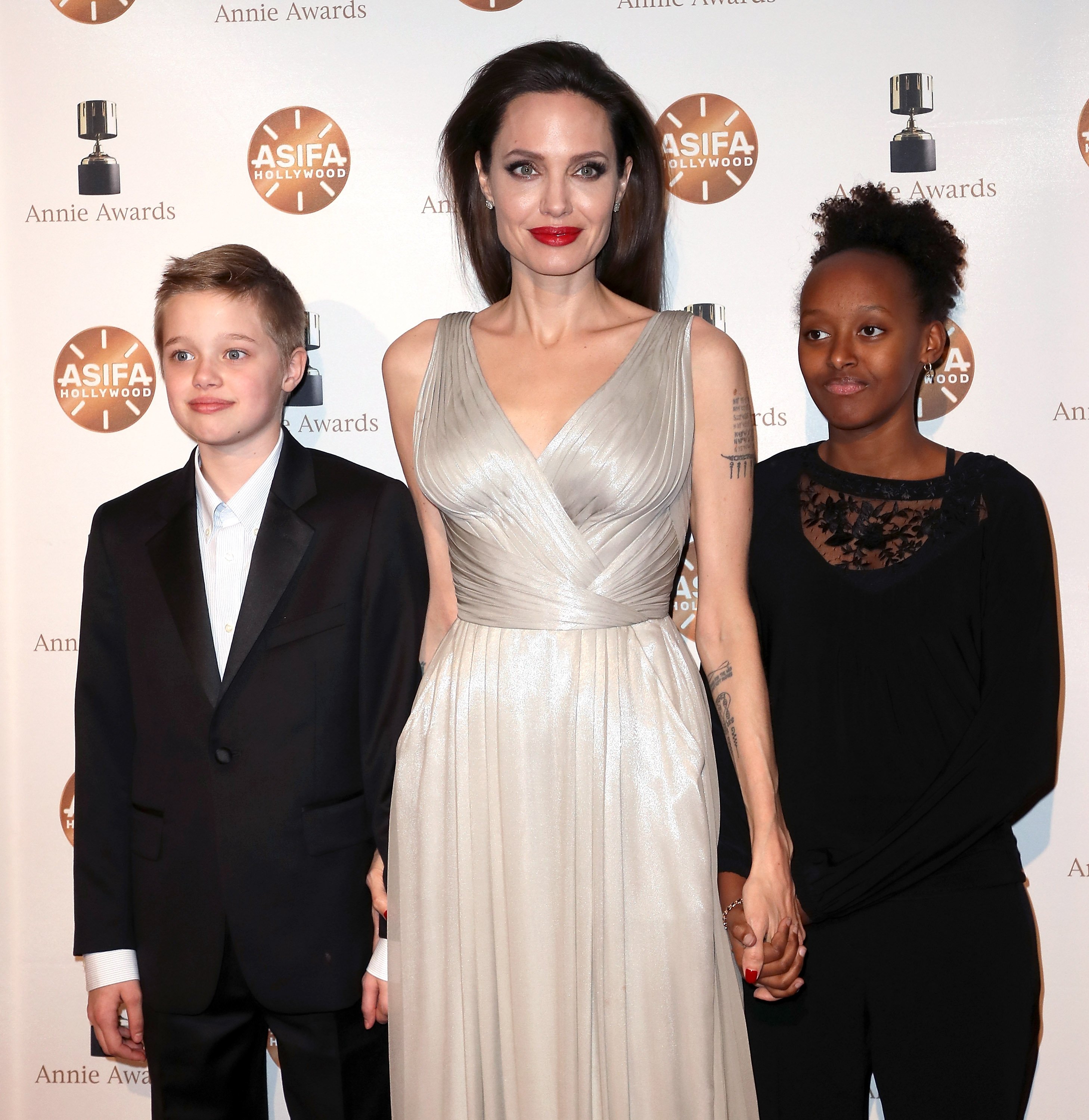 Shiloh's first picture was allegedly sold for 4 million dollars to American Magazine, People, and 3.5 million dollars to the UK magazine. It is said though that the money they get from their babies' pics are immediately sent to charity.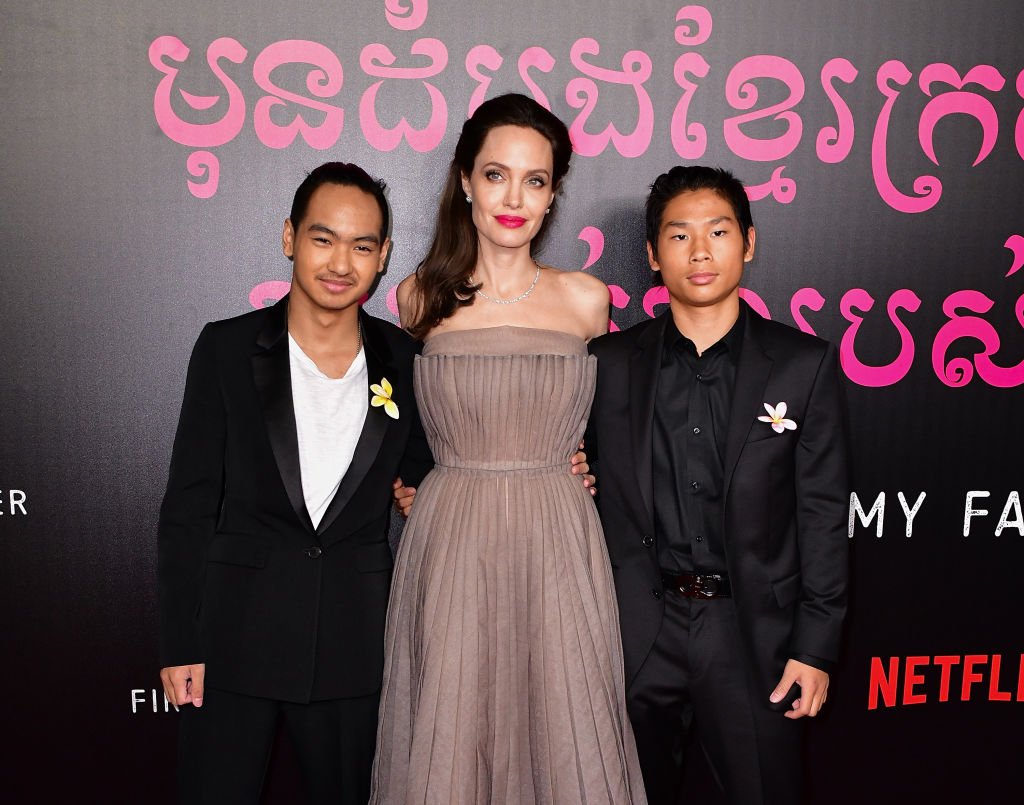 ---
4.  BE OPEN MINDED!
Jolie, as seen on the previous rules, is expanding the realms of possibility of her children by exposing them to unique experiences at a young age. It is one way of teaching her children to have an open mind and not to narrowly stay on one culture alone.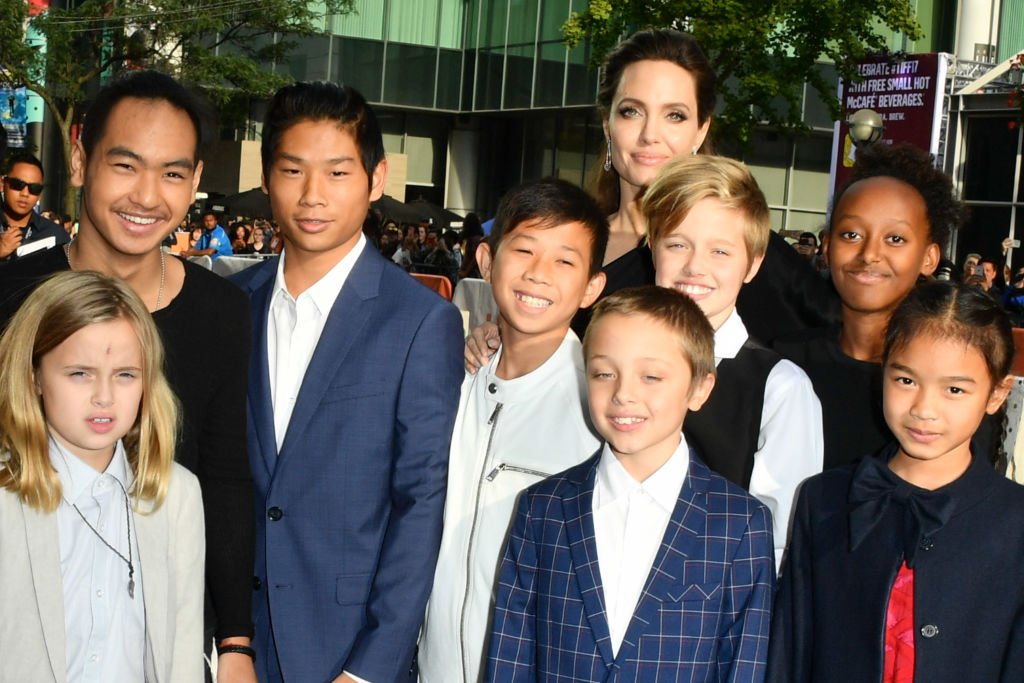 ---
3.  DRINKING IS A NO NO!
Alcohol is banned in Jolie's household! She wants her children not to follow in their dad's footsteps, as Brad admitted that he cannot remember a day since he got out of college when he wasn't drinking because he enjoys wine very much.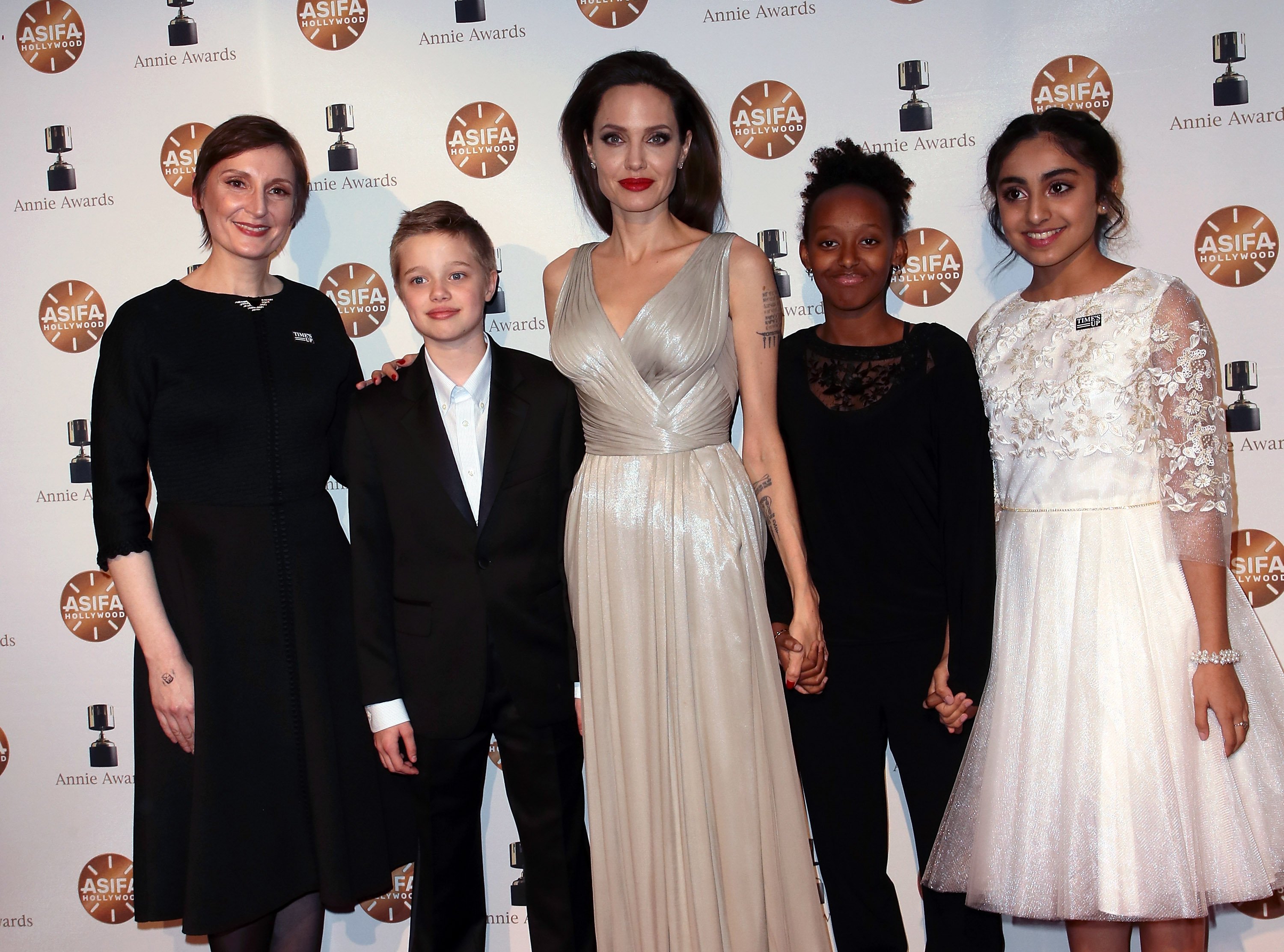 This seems to be one of the reasons for their misunderstanding and Angelina doesn't want that path for her children. No drinking for them even when they reach the legal age but overall, there's freedom but not on alcohol. I guess that something to think about too!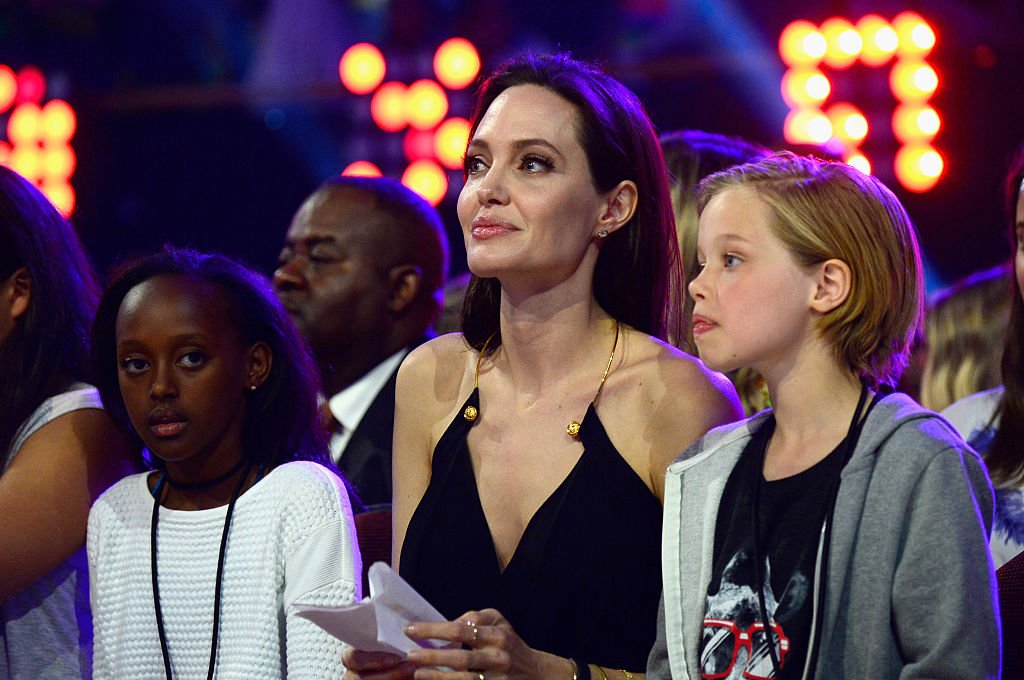 ---
2.  NO CHILDHOOD PLAYMATES?
Angelina refers to her children as the best friends she ever had, and she said that family should be your best friend. However, it may not healthy for kids to not have other kids their age as their playmates. Staying all day with just your siblings can be tiresome, isn't it? Well, what can be expected from rich and famous families?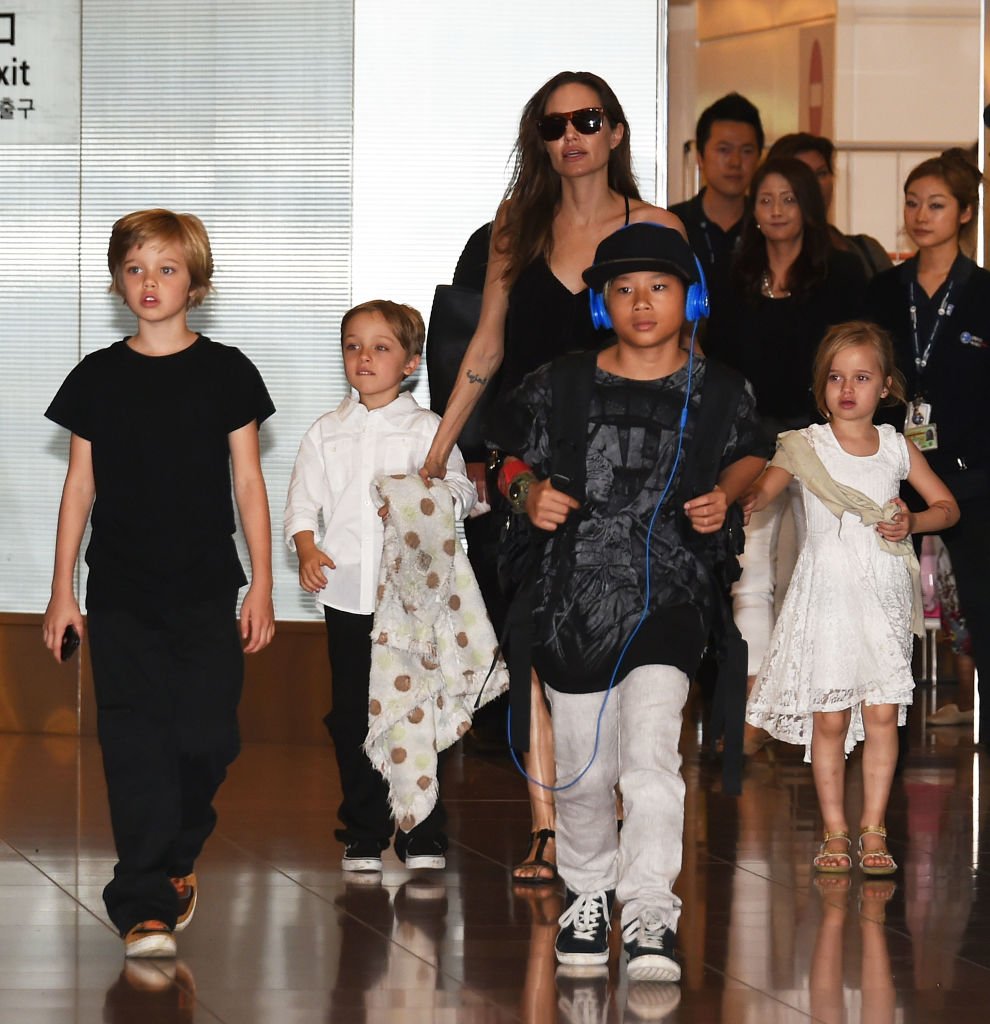 ---
1. WILL YOU FOLLOW THE RULES? YOU DECIDE!
Oh well, they also have the rule that you can choose if you'll follow the rule or not. Does that even count? It seems like all the rules are just mere suggestions and if that tramples on their freedom of expression, then bye-bye rule!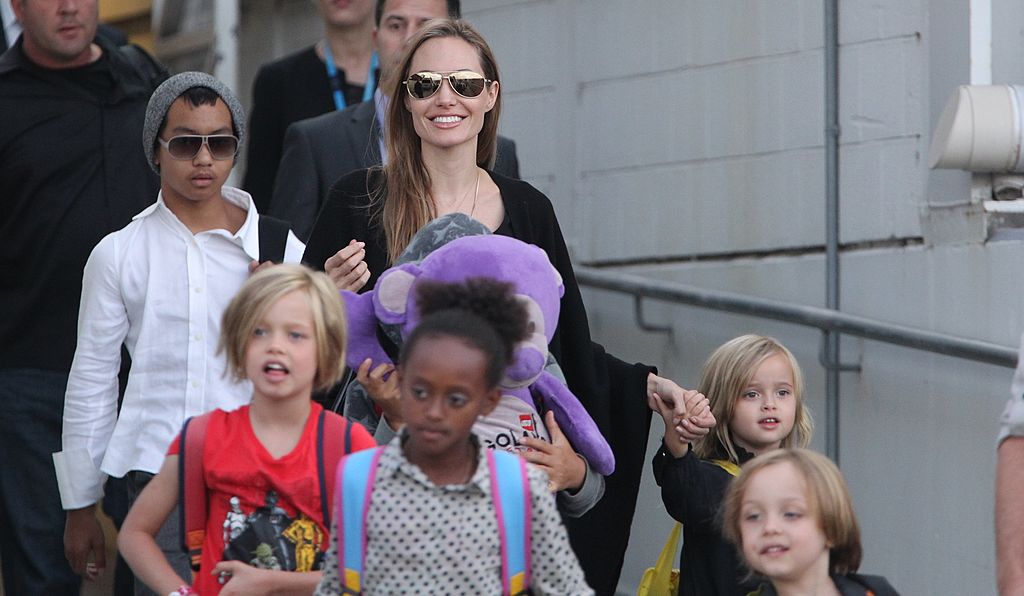 Of course, for a family who is far from normal, their family rules will also not be typical. Your mama may not agree with Angelina but it's her family. Her House. Her Children. Her rules. So what do you think about Angelina's rules? Are you a for or against? Let us know!