Sarah Michelle Gellar: The Actress Who Hasn't Been Cast by Hollywood
Sarah Michelle Gellar was very popular due to her trendsetting roles in Buffy the Vampire Slayer and I Know What You Did Last Summer. Then, Gellar's career kind of flopped. She returned to TV, but it was unsuccessful. Many wonder what she is doing now, and we've collected intel on Sarah's early years and today's affairs. Read to find out!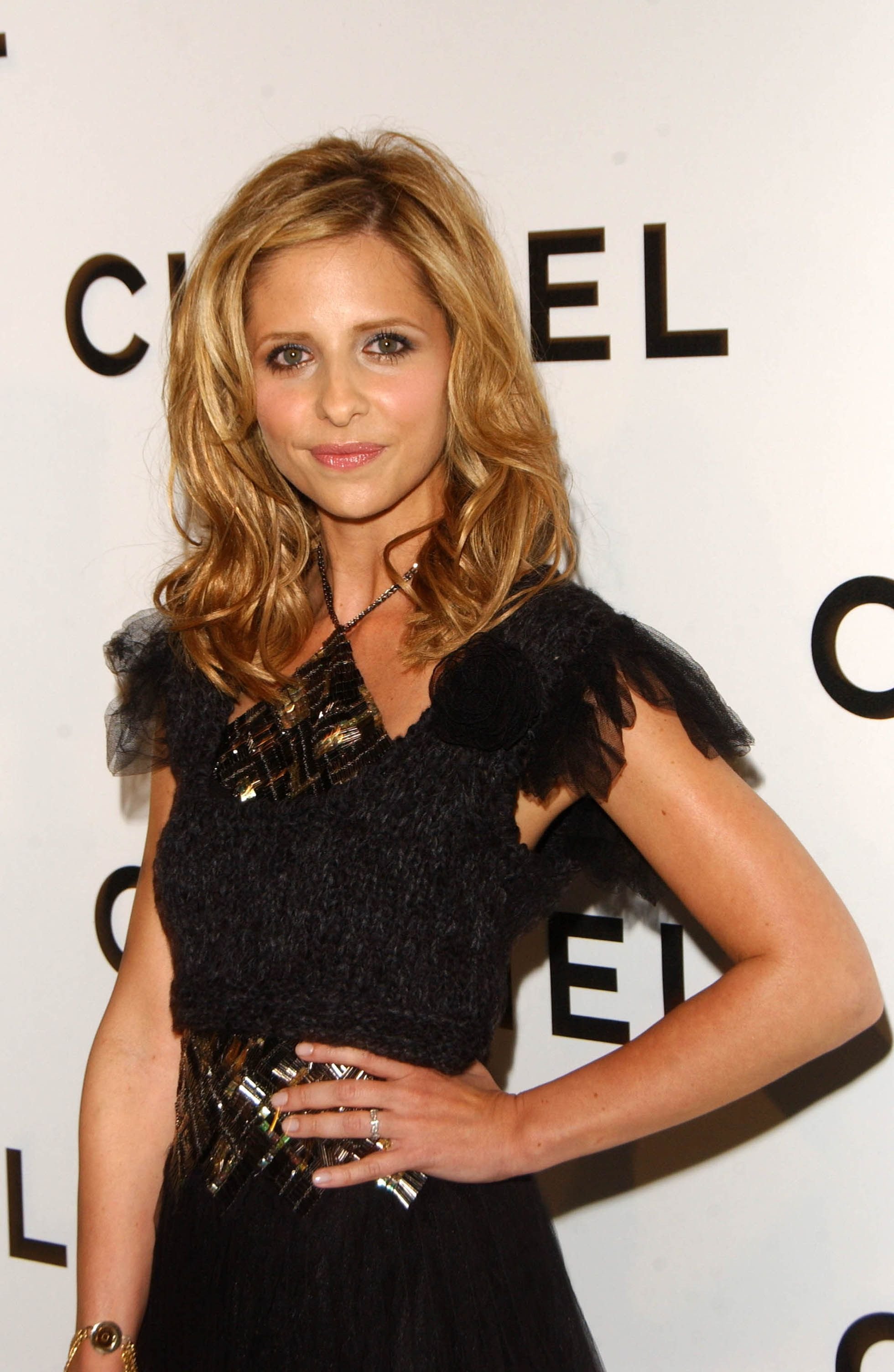 ---
EARLY SUCCESS CAME WITH A BITTER TASTE
A true New Yorker, Sarah was born and raised in the Big Apple. She had barely learned to talk when a casting agent spotted her eating in a restaurant in Upper Manhattan with her family. At just four years of age, she tried out for a small role in the TV film An Invasion of Privacy and nailed the audition.
As a child, Sarah also appeared in a commercial for Burger King, but this didn't exactly bring her fame. In the controversial commercial, her character criticized McDonald's and claimed that she'd only eat at Burger King.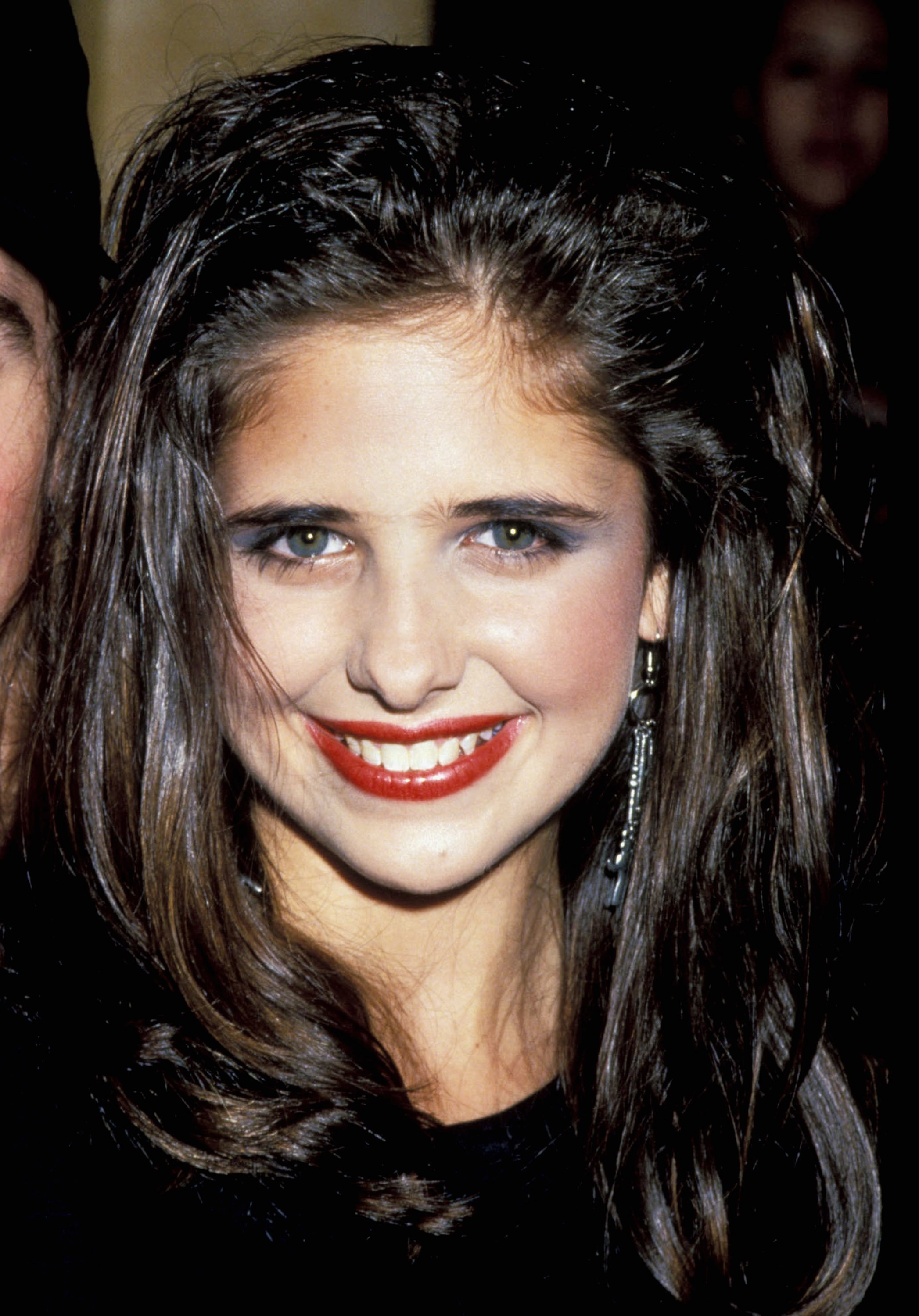 ---
McDonald's hated it so much that they even sued Burger King and banned the little actress from eating at their fast-food chain! It might not seem like a big deal to you, but for a girl Sarah's age… it definitely was!
"It was tough because, when you're a little kid, McDonald's is where all your friends have their birthday parties, so I missed out on a lot of apple pies," the actress later recalled in an interview.
But acting wasn't the only thing Sarah did as a child. She was also a figure skater and participated in competitions. She even finished in third place at a New York State regional competition! And she also has a black belt in Taekwondo, so… you don't wanna mess with her!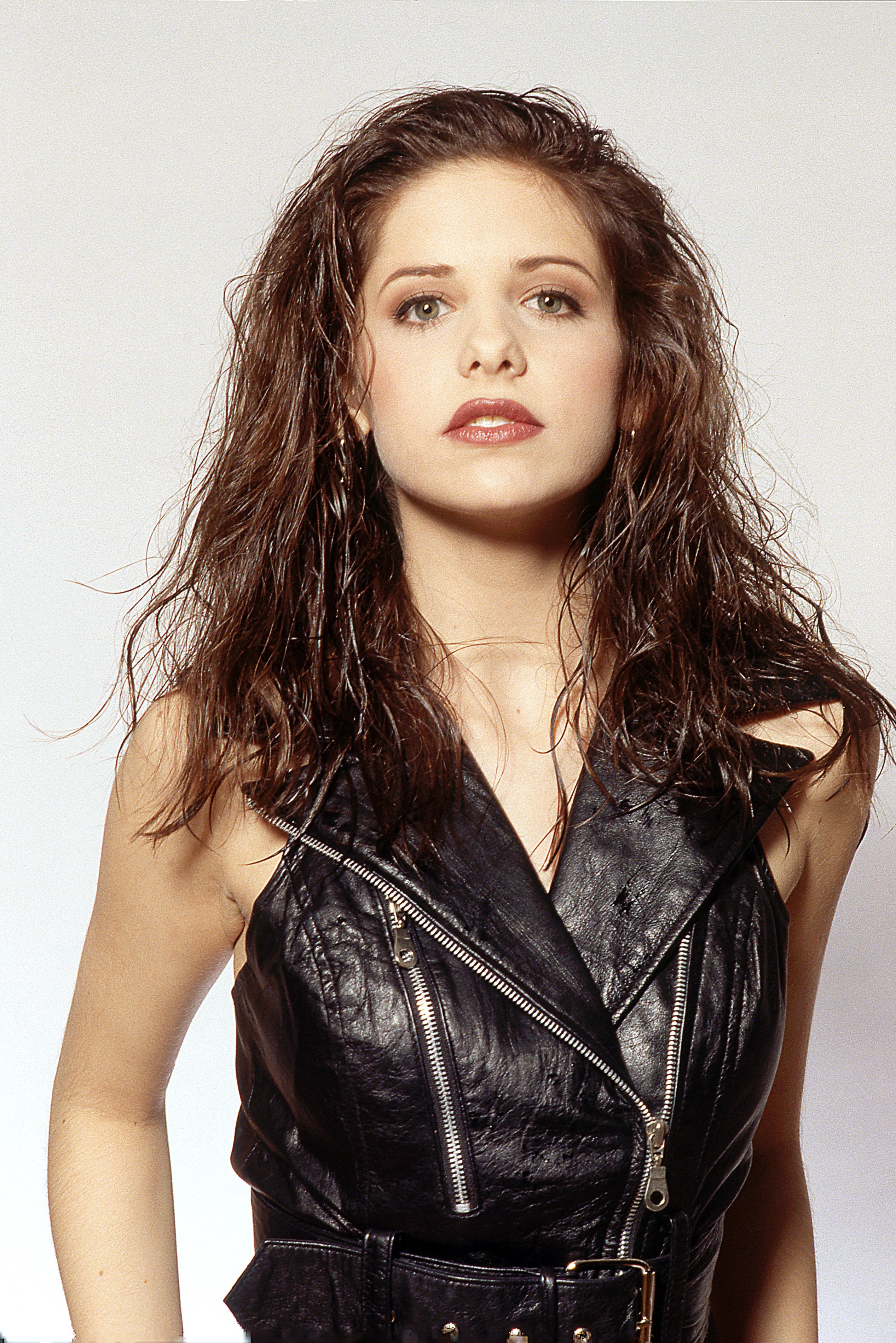 ---
But still, little Sarah knew how it felt to be bullied at school because she wasn't as wealthy as the other kids in her class. She hated being at school so much that she'd constantly come up with excuses not to go there and ended up being absent most of the time. And meanwhile, Sarah's family life wasn't a bed of roses, either.
When she was only seven, her parents got divorced. Since then, her father was, in Sarah's own words, "non-existent." "My father, you can just say, is not in the picture. I'm not being deliberately evasive about him, it's just that there's so little to say," Gellar shared in an interview.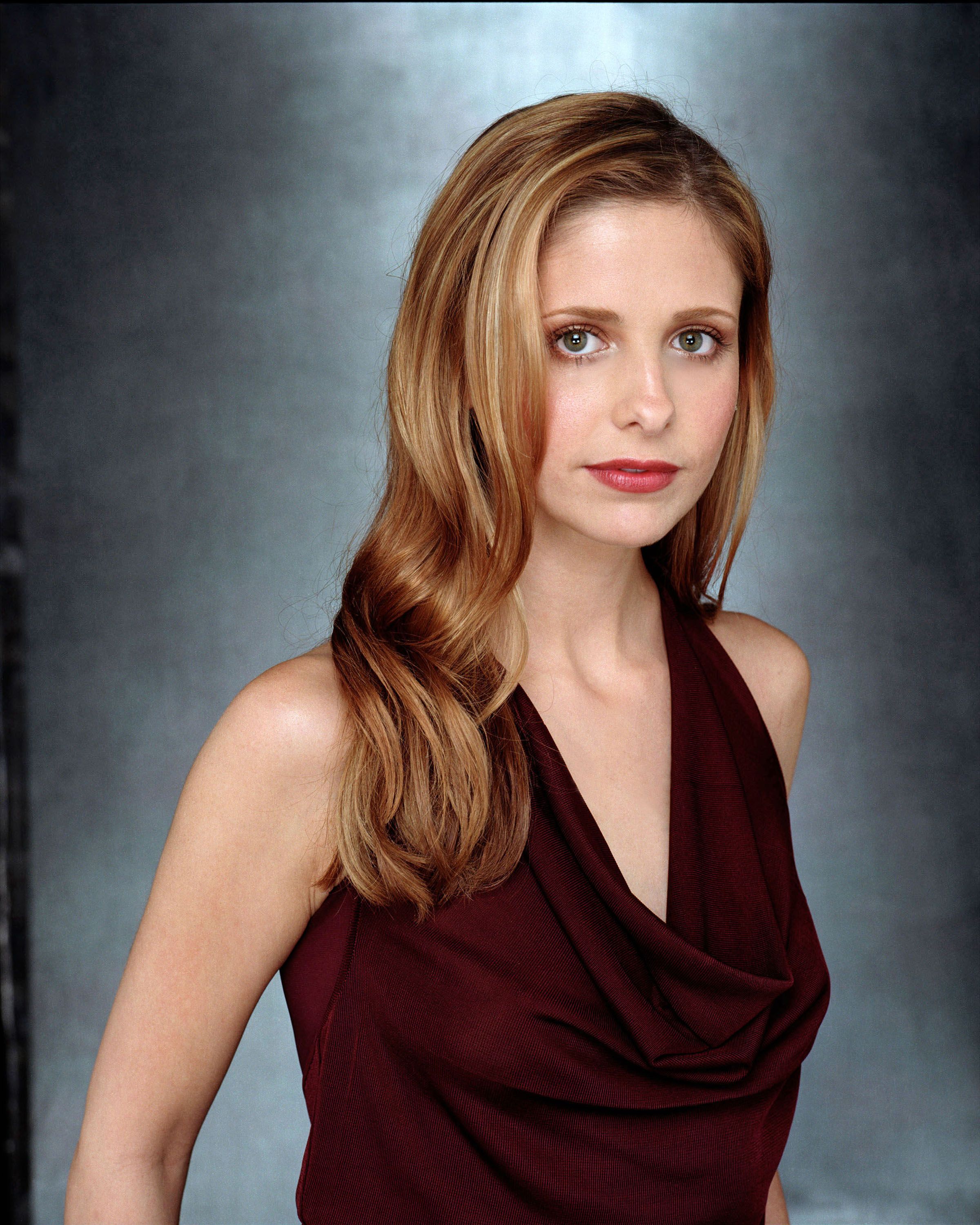 ---
But, at the same time, she says that she couldn't wish for a better mom! Sarah said that everything she is, is thanks to her mother. "My Mom is the most amazing woman that I've ever met and probably will ever meet in my entire life."
And these days, the actress says that she's happy that her mother doesn't have to work anymore. "I am now in a position to repay her for her devotion," Sarah commented. But let's see how she got to that position!
---
PROVING THAT WOMEN CAN BE HEROES 
After playing small parts in numerous movies and TV shows, Sarah slowly but surely started gaining recognition. She landed significant roles in the teen drama series Swans Crossing as well as in the soap opera All My Children. But, at some point, Gellar realized that these shows weren't her cup of tea, and she quit to pursue other acting gigs.
---
And she timed it perfectly - because that was when Joss Whedon began working on Buffy the Vampire Slayer. The role of Buffy Summers, a teen girl whose primary mission is to fight the occult and supernatural foes, became Sarah's breakthrough role. 
---
In playing Buffy, the actress managed to subvert the stereotype of a damsel in distress and made Buffy one of the greatest characters of American television. Sarah later shared that, in her opinion, TV was quicker than movies to realize that women could be heroes, and she loved it for that.
"I think Buffy succeeded because although it seems like a fantasy show, it was based in reality," the actress said. "She was the girl that you might actually know – she wasn't the smartest girl, she wasn't the prettiest, but she could take care of herself and she was confident."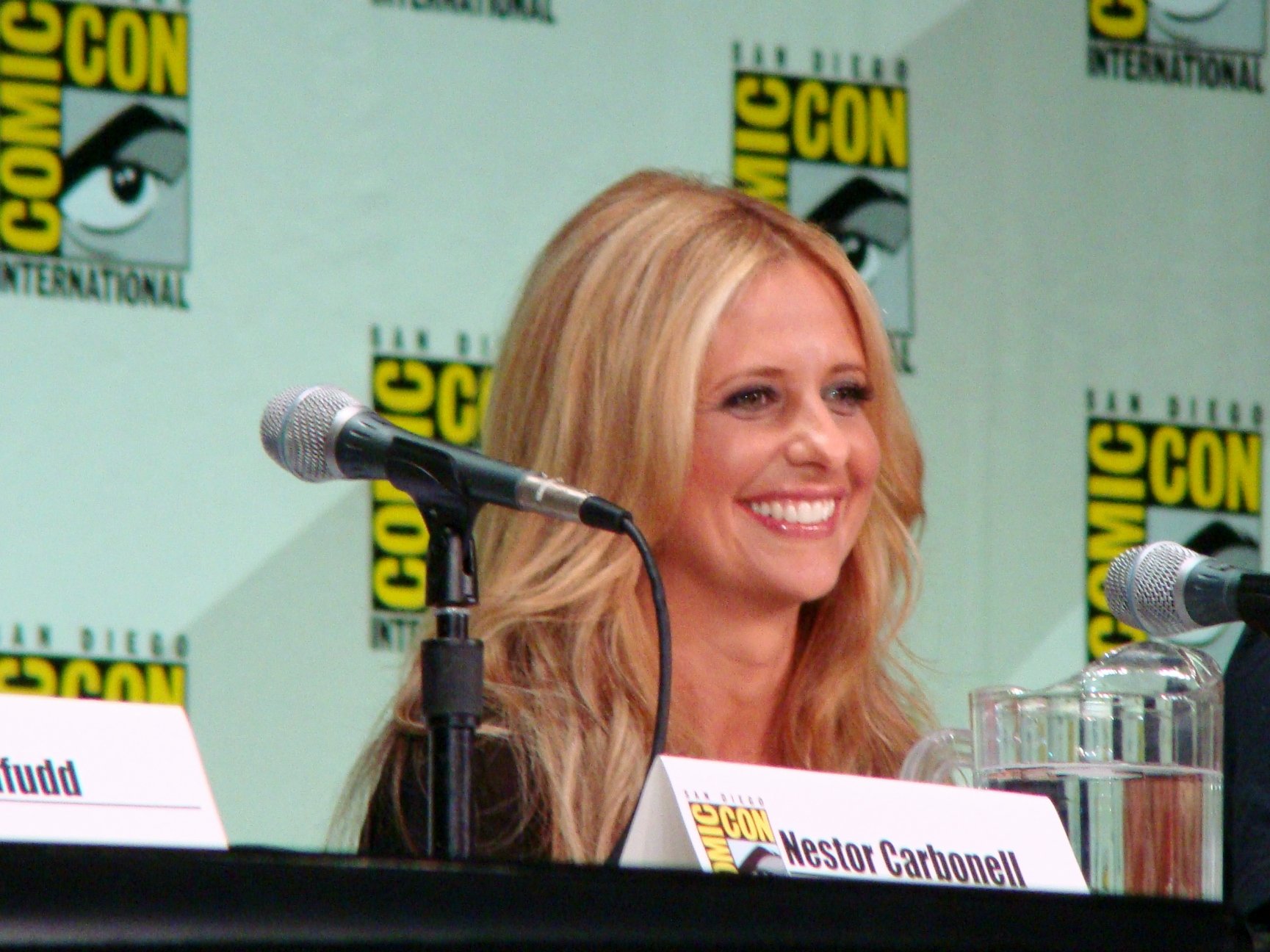 ---
Oh yeah, she was incredibly tough! Gellar's Taekwondo skills certainly helped her perform Buffy's fight scenes with no problem whatsoever. But while she loved playing the famous vampire slayer, her work on the series wasn't always smooth. Remember the sixth season's musical episode Once More, With Feeling?
It was hugely successful and even started a trend of making musical episodes on TV shows that aren't musical at all. Scrubs, It's Always Sunny in Philadelphia, Fringe, and even Grey's Anatomy later made them! But for Sarah, working on that episode wasn't very enjoyable.
---
The cast had to spend months preparing for it, taking dance and vocal lessons. And since Gellar never thought of herself as a singer, it was extremely hard for her to sing in public. At some point, she didn't even know whether she was going to do it at all! And while the result became the gold standard for musical episodes on TV, for Sarah, it was the most exhausting work she had ever done.
---
BIG-SCREEN BEGINNINGS
Gellar continued playing Buffy while she started to take on roles in movies. Finally, after leaving the show after the seventh season, she said, "This isn't about leaving for a career in movies, or in theater – it's more of a personal decision. I need a rest."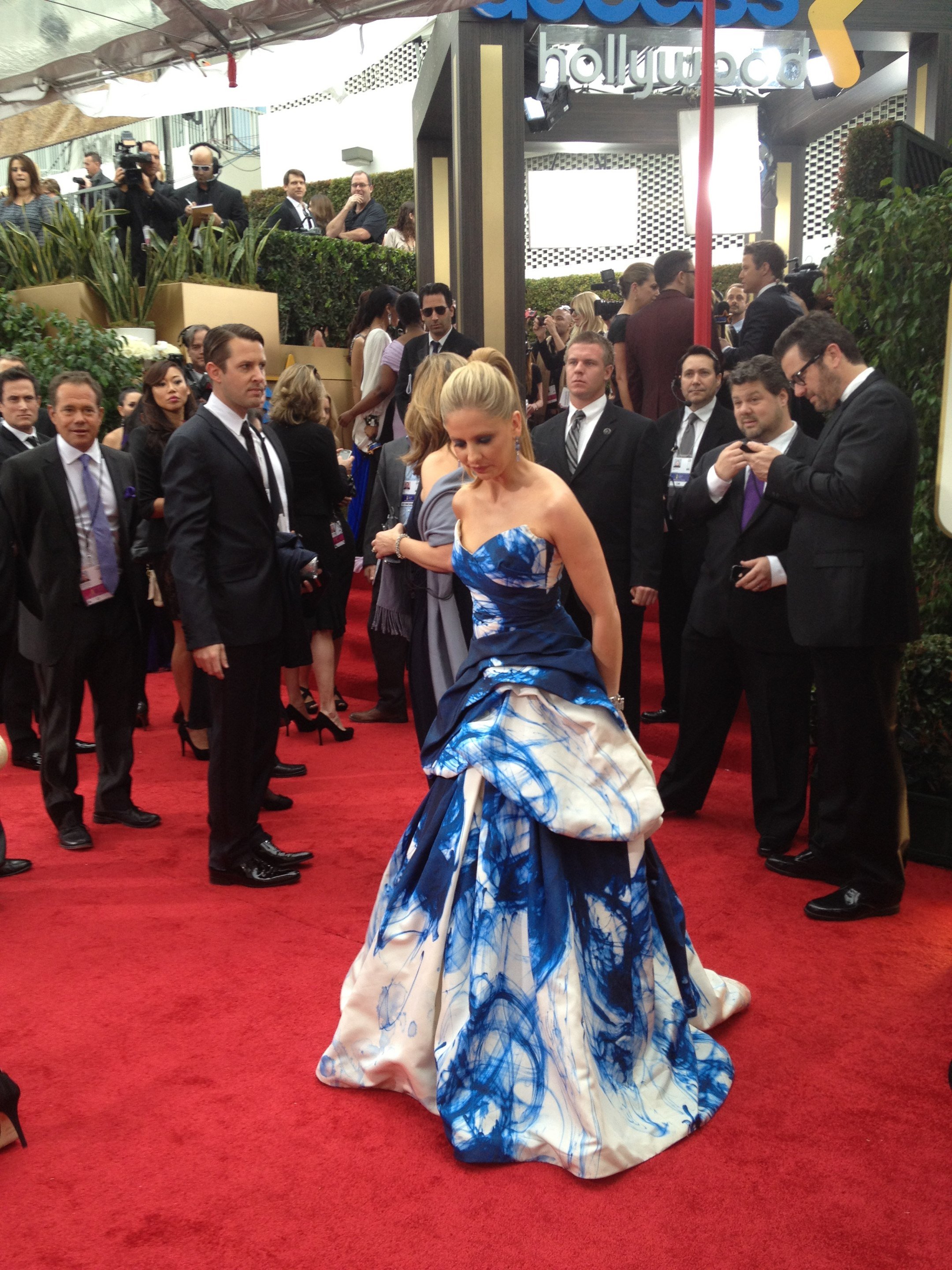 ---
Yeah, it really must be tiring playing the same character for so long, and Sarah clearly needed variety at that point. Besides, Gellar realized that she had two types of fans: fans of hers and fans of Buffy. And while fans of Buffy only wanted to see her as Buffy, her own fans wanted her to grow as an actress and take up other roles.
Acting in movies helped Sarah become more confident, and she discovered that there was much more she could achieve in her career. Her first significant appearance on the big screen was in I Know What You Did Last Summer. Despite her character's ill fate in the film, the role became important for Gellar because she met Freddie Prinze Jr. on the set.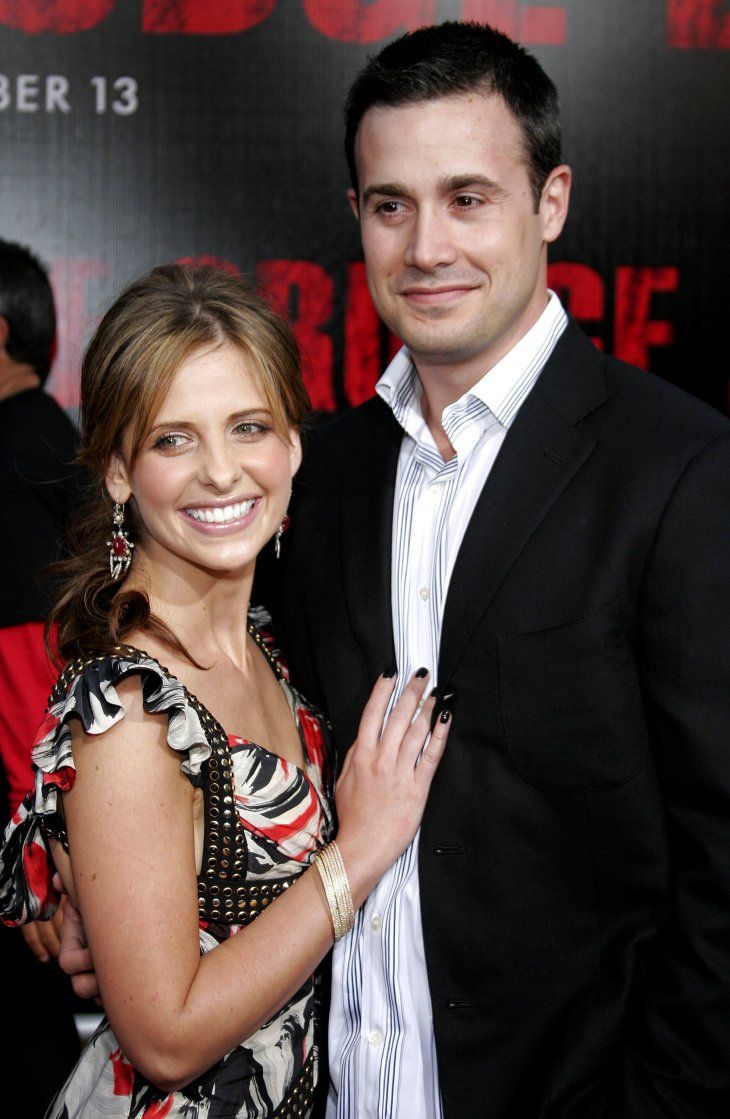 ---
They began dating three years later and soon got married. In the fifth year of marriage, the actress legally changed her name to Sarah Michelle Prinze. The couple has two children together, and they're actually the reason why Sarah and Freddie decided to never work on the same film again!
"Right now, we commit to one of us being home," Gellar explained. "So, when our daughter fractures her hand and needs a cast, there is a parent there, while this parent is sitting here with you."
---
But that doesn't mean that they're never going to star together in the same film again. After all, kids grow up, and one day their parents won't have to be there for them 24/7! Before making that crucial decision, though, Sarah and Freddie got to work together on two more movies. Those were Scooby-Doo and its sequel Scooby-Doo 2: Monsters Unleashed.
Besides that, both of them voiced characters in the animated film Happily N'Ever After and the animated series Star Wars Rebels. All these roles, as well as notable parts in Cruel Intentions and The Grudge, solidified Sarah's status as a successful actress. But then, the peak of her career ended.
---
WHAT WENT WRONG?
A series of mediocre movies followed and in 2006, The New York Times even assessed Gellar's performance in The Return as "career stagnation." As if that wasn't enough, her rom-com Simply Irresistible earned a humiliating 16 percent rating on Rotten Tomatoes, and the sequel of The Grudge got only 11 percent!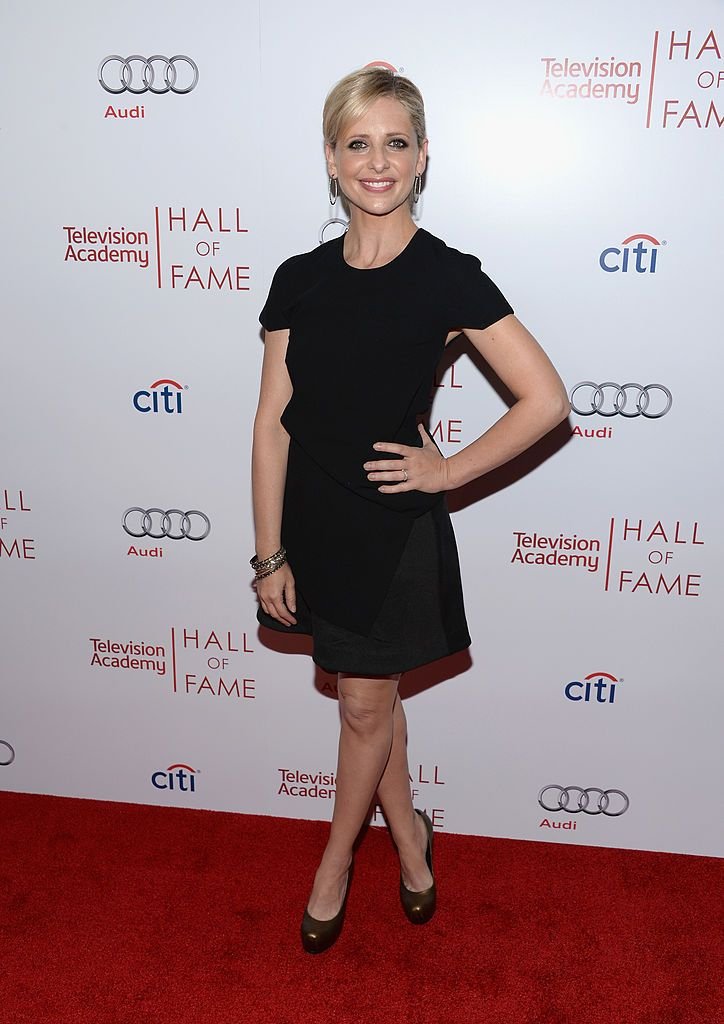 ---
Soon Sarah decided to return to TV and explained that she did it because TV allowed her to raise her kids and keep on acting. The drama series, Ringer came along, where she played twins and was also an executive producer. 
Critics from The Hollywood Reporter called Gellar's performance "confused and meek," while the Los Angeles Times said that "Gellar has a hard time playing one troubled and complicated woman, much less two."
---
As a result, the show was canceled after the first season. The same thing happened with her other series, The Crazy Ones, where she played alongside her favorite actor, the late Robin Williams. Even though Sarah and Robin shared genuine chemistry, something was lacking in the series. 
The Washington Post wrote that it "leaves you wanting more," and other critics even said that it was "one of the most boring comedies with one of the most amazing casts." Sounds a bit cruel… Speaking of which, four years ago, Sarah attempted to revive her hit movie Cruel Intentions and make a TV series based on it.
---
She reprised her role as Kathryn in the pilot, but it was never picked up to become a series. As Gellar later commented on Oprah Mag, "For me, once I tell a story it's done. I was at a certain place in my life at that time while telling that story—and that place doesn't really exist anymore."
So it looks like not only the viewers but even Sarah herself wasn't really interested in the reboot of one of her most successful films. And still, her lack of success in her most recent roles leads us to question: what's happening to Sarah? Why does it seem like she can't keep the audience tuned in to her shows?
---
Part of the reason might be her being a typecast actress. Just think about it: all the most successful projects Gellar acted in were either horror movies, like The Grudge, or showed her battling evil, like in Buffy or even Scooby-Doo, or revealed her as pure evil herself, like her role in Cruel Intentions.
So it seems that it became hard for Sarah to overcome her stereotypical roles and show her talent in another kind of genre. However, it doesn't look like it bothers her much.
---
BECOMING A FOODIE...PRO-STYLE
Despite her failures on the big and small screens, Sarah isn't sad. After all, she was so good as the strong and confident Buffy for a reason – she is strong and confident in real life too. And she can turn failures into successes. Due to having more free time now that she's not involved in any big projects, Gellar has become an entrepreneur.
---
Five years ago, she and two of her friends announced the launch of a cooking and lifestyle brand called Foodstirs. Sarah's always liked to bake. And once, she was arranging a playdate for her daughter when she realized that all the boxed baking mixes she could find were a far cry from the original recipes.
"I thought baking included butter, sugar and water and I couldn't even pronounce half the ingredients in these mixes," Gellar said to People Magazine. "So we did some research and made our own from scratch."
---
These days, her company produces kid-friendly easy-to-make bake mixes that contain natural ingredients. Besides that, Gellar also released a cook book titled Stirring up Fun with Food three years ago. It features cool recipes and food crafting ideas. Now that's a real foodie!
Naturally, the actress's new endeavor takes up much of her time. Here's what she said to Forbes three years ago: "Being an entrepreneur is like shooting a movie that films 24 hours a day, seven days a week. It's definitely a constant learning curve."
---
And still, is she going to get back to being an actress? Probably, yes! First of all, we recently saw her unforgettable cameo in The Big Bang Theory finale! Plus, Gellar is currently attached to two other projects. 
She's set to appear in a Fox series Other People's Houses, and she'll also voice one of the characters in a new He-Man project on Netflix, titled Masters of the Universe: Revelation. So, if all goes well with these projects, we'll probably see more of Sarah (or, at least, hear more of her) in the future!