Meet Elon Musk's Kids, Ex-Wives & Current Partner
The South African businessman extraordinaire, Elon Musk, makes headlines for his unconventional career and personal life choices, from his baby's unique name to why he married and divorced the same women twice! This father of six keeps the press on their toes with every quirky move. Let's catch up with him!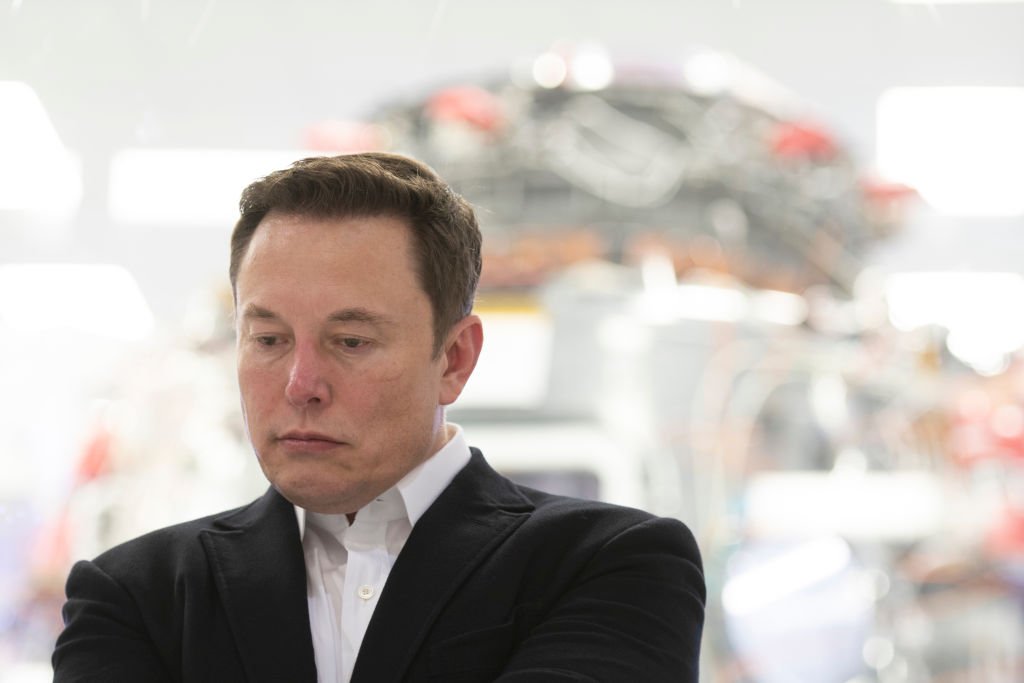 ---
Meet Elon's First Wife 
He and his first wife, sci-fi writer Justine Wilson, made an acquaintance at Ontario's Queen's University where they were both students. They tied the knot back in 2000 and had six kids together. Justine told Marie Claire the following about their relationship:
"After graduation, he'd moved to Silicon Valley. I soon flew out for the first of many visits. One night, over dinner, he asked me how many kids I wanted to have. "One or 2," I said immediately, "although if I could afford nannies, I'd like to have 4."
To which Elon comically replied, "That's the difference between you and me, I just assume that there will be nannies." The pair did eventually go on to have a large family. Their union ended in 2008, but the pair still co-parent their big brood, which we will discuss later on.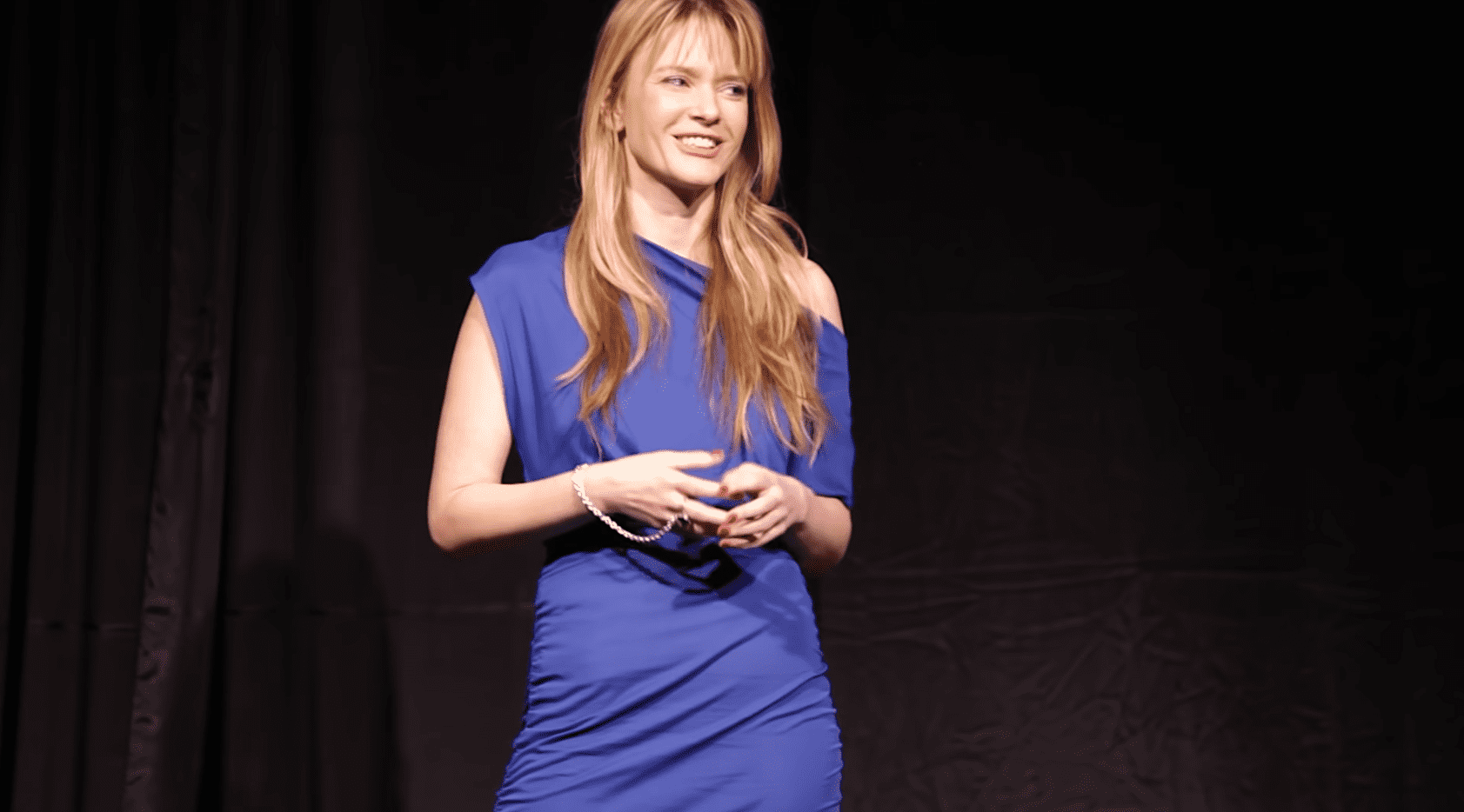 ---
His Children With Justine Wilson
There is very little knowledge about Elon's family and even fewer photos. We do know his first child, Nevada, sadly passed away early on. Elon's then-wife, Justine, used IVF to conceive twins, Griffin and Xavier, back in 2004. This was followed by triplets Kai, Saxon, and Damian in 2006, also through IVF. 
While not much is known about his children, it is known that their mother, Justine, also known as Ms. Wilson, spends a lot of time with them. She explained that "almost all of [her] non-work waking hours are spent with [her] boys, and they are the love of [her] life."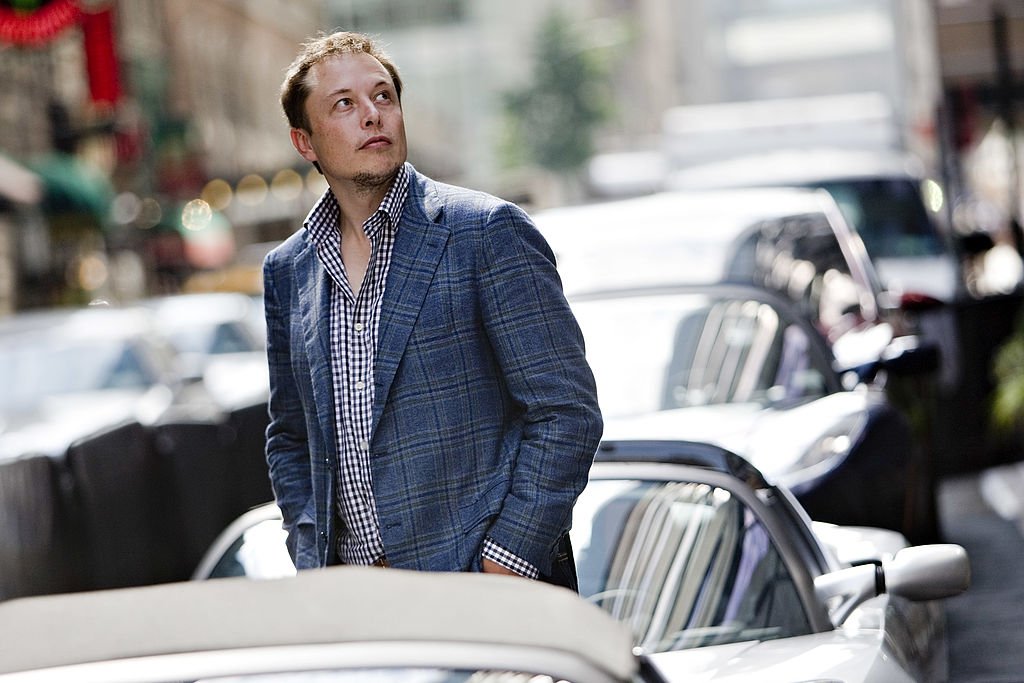 ---
The Woman He Married Twice
He and actress, Tallulah Riley, had a rollercoaster union. They met in Mayfair's Whisky Mist nightclub the year he divorced Justine, in 2008. They were also engaged in 2008 and wed two years later for a relationship that seemed like a match made in heaven.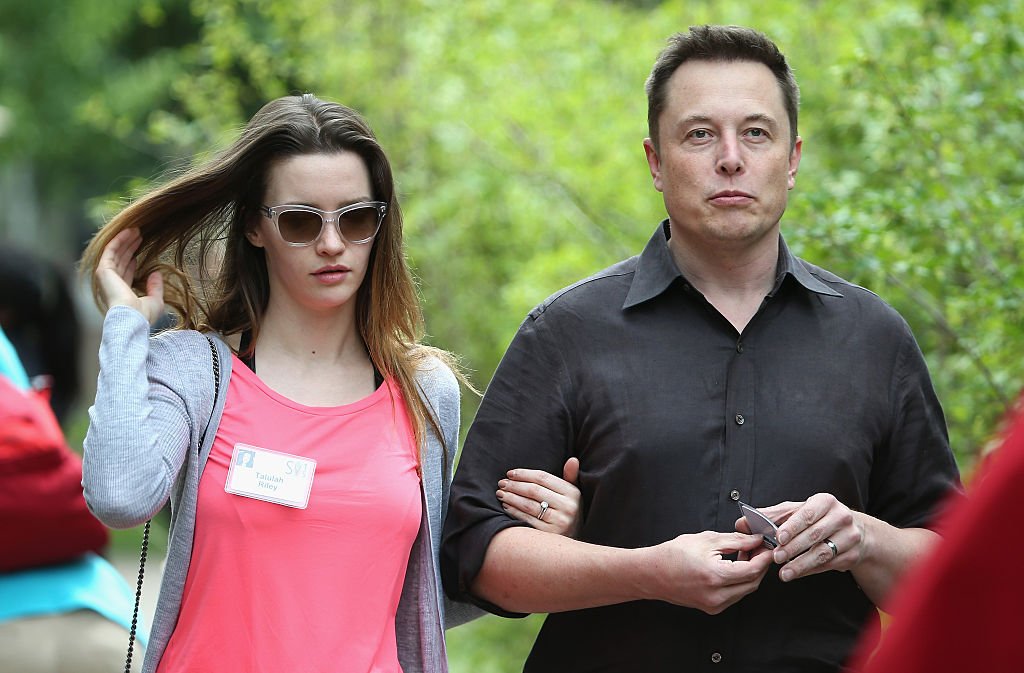 Now comes the interesting twist in their relationship. They went they separate ways in 2012 but were married again in 2013 after realizing they did not want to be apart. In a sad twist of events, the pair called it off in 2016, but they did not get back together again this time.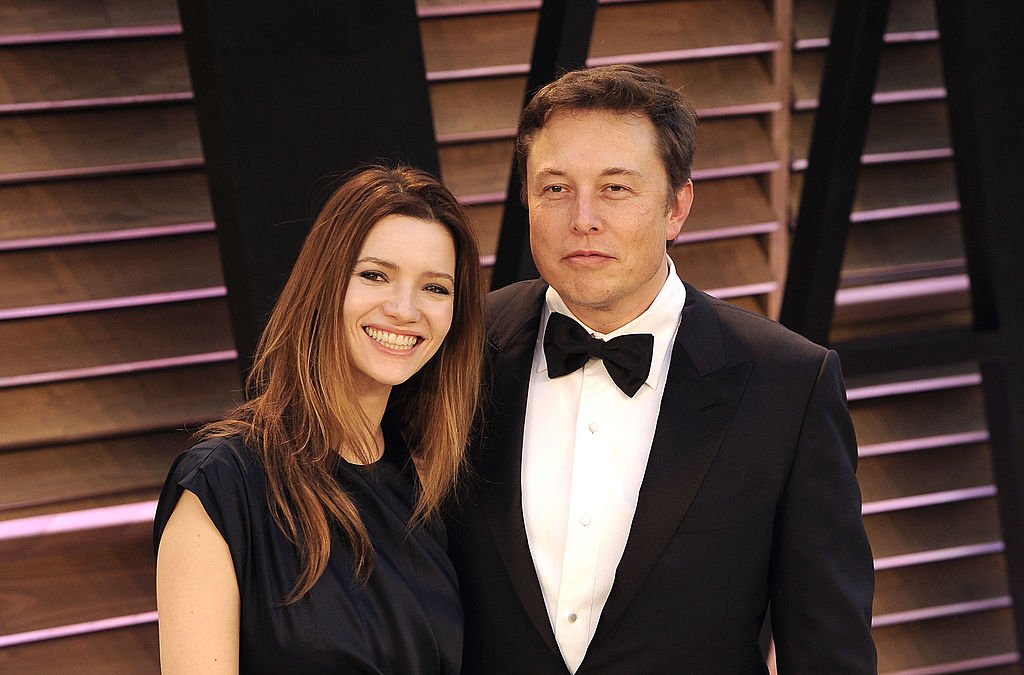 ---
Elon's Star-Studded Relationship With An A-List Actress 
After his two marriages, it seemed Elon might remain single for a while, but it was not long before the media gained news on his next love interest. In 2017 Amber Heard confirmed the suspicion that she was in a relationship with Elon. The gorgeous actress shared an image of them on her social media page.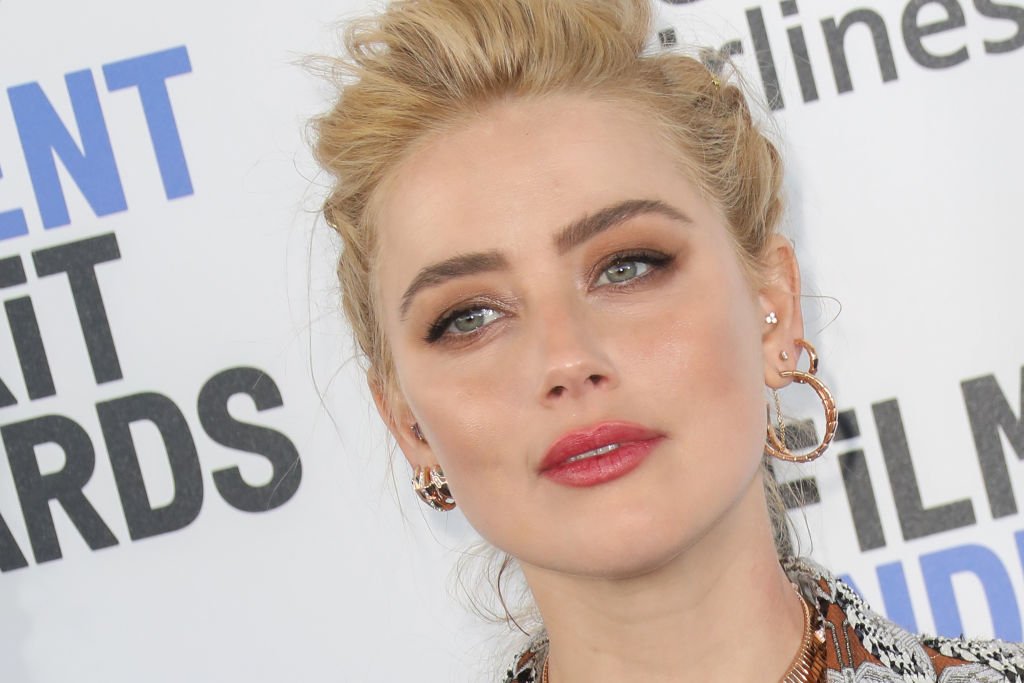 This again fueled the story and had fans talking worldwide. It has been noted that the pair met while on set for the movie "Machete Kills" back in 2013. However, this has not been confirmed. Their short-lived relationship did not last long but certainly gave the press lots to talk about!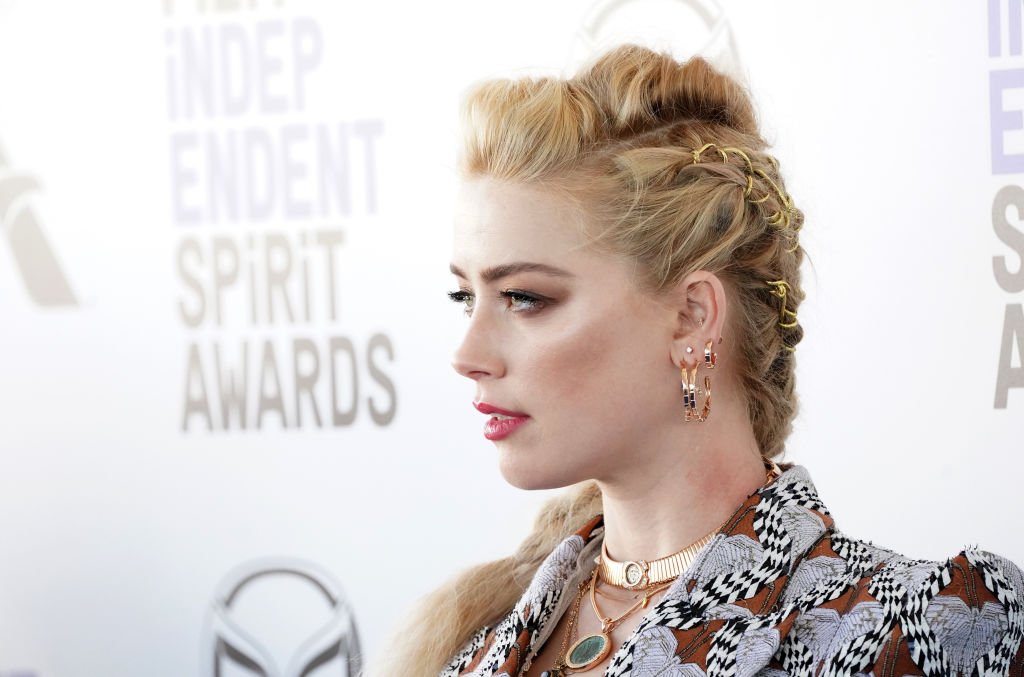 ---
Do Amber And Elon Still Talk?
Often after a relationship, things can turn sour, but when this pair went their separate ways, they managed to go straight into friendship. Amber explained that they now have a "beautiful friendship [consisting of] intellectual curiosity, ideas, and conversation..."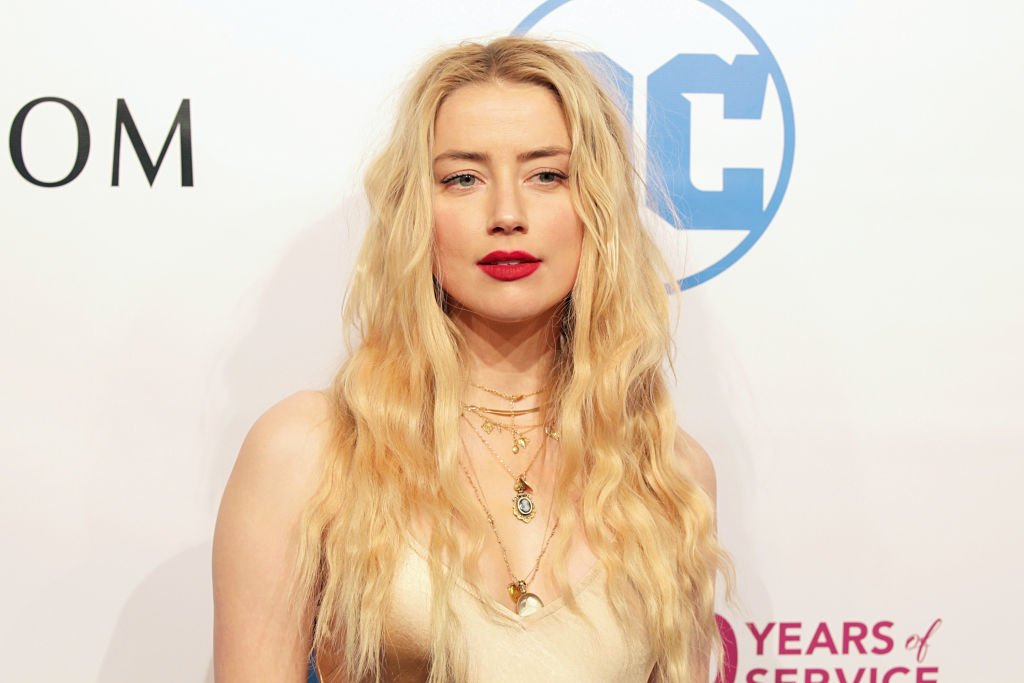 ---
Meet His Current Girlfriend, The Indie Musician
Elon is currently in a happy relationship with another famous lady. This time the lucky woman is Claire Boucher, whom you may know by her stage name, Grimes. The indie songstress shares Elon's passion for coding and all things futuristic and artificially intelligent.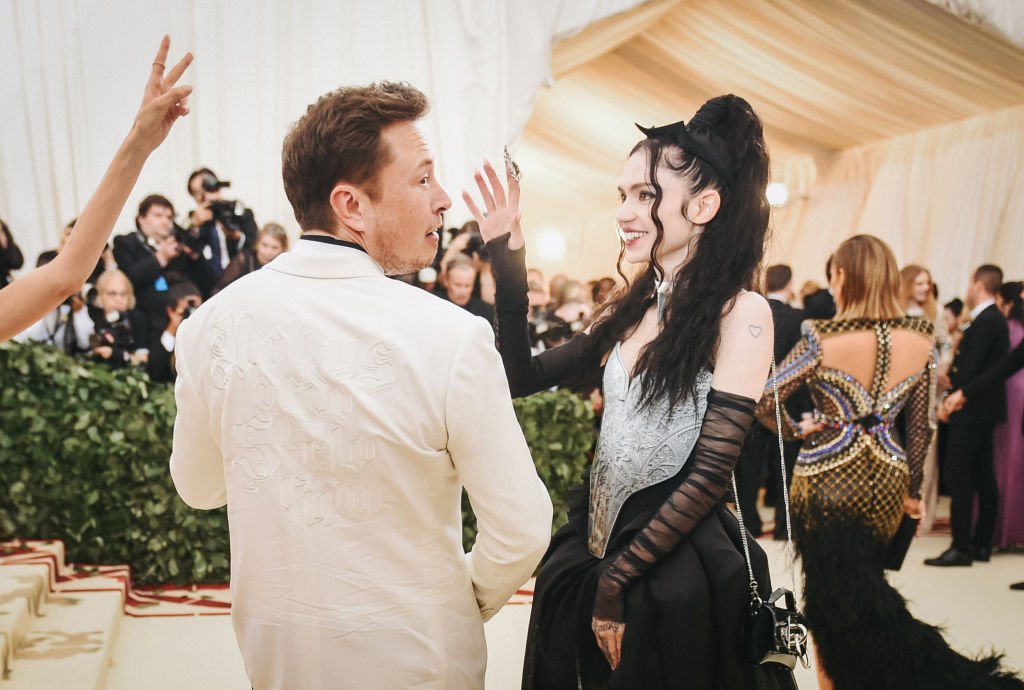 ---
Their Unconventional Online Meeting 
The pair met over Twitter thanks to their shared passions and discussing the Rococo Basilisk character in her "Flesh Without Blood" video. This sparked what has now become a serious partnership of support and love. The musician's relationship with Elon has been news for a while now.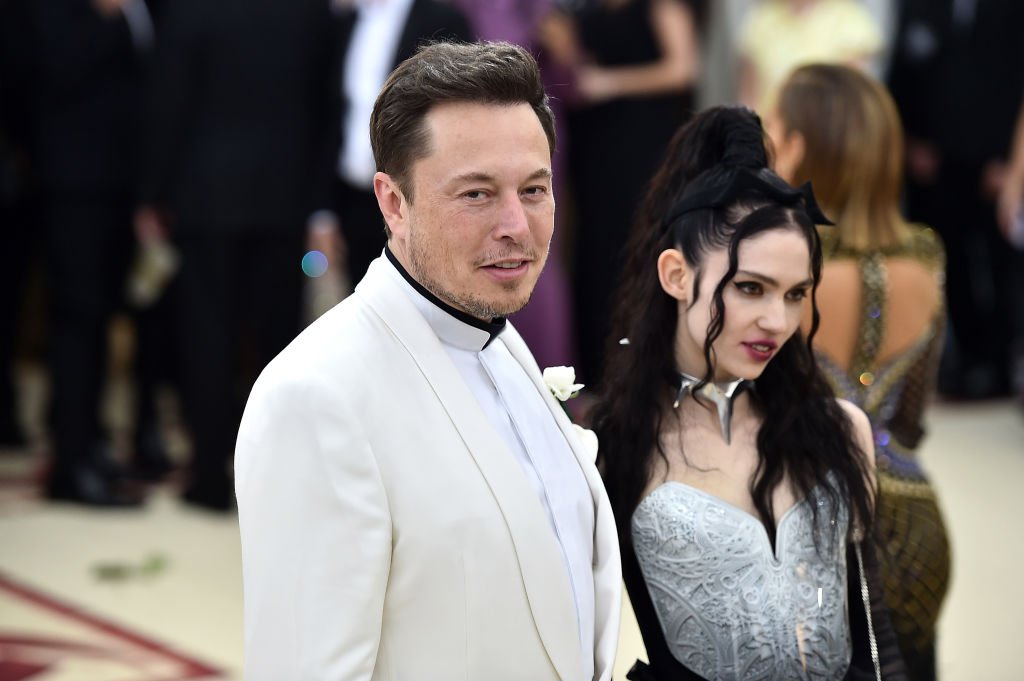 It has been making headlines ever since they appeared together at the Met Gala in 2018. They have since made a few public hellos at events like the Hyperloop Pod Competition. They have even taken a massive step in their relationship this year... What can it be?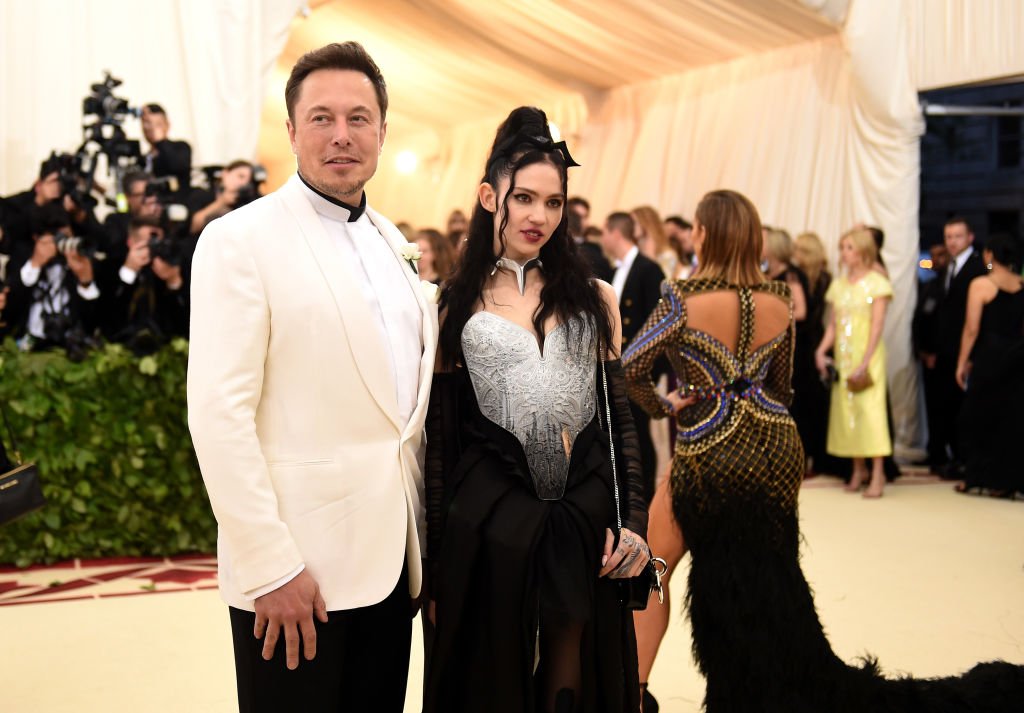 ---
Elon Came Up With His Girlfriend's New Name
On May 17, 2018, Claire Boucher, who had been using the stage name Grimes since her 20s, announced that she was in the process to legally change her name. It would now be "c" which refers to the speed of light. The surprising and sweet part is that it was Elon's idea!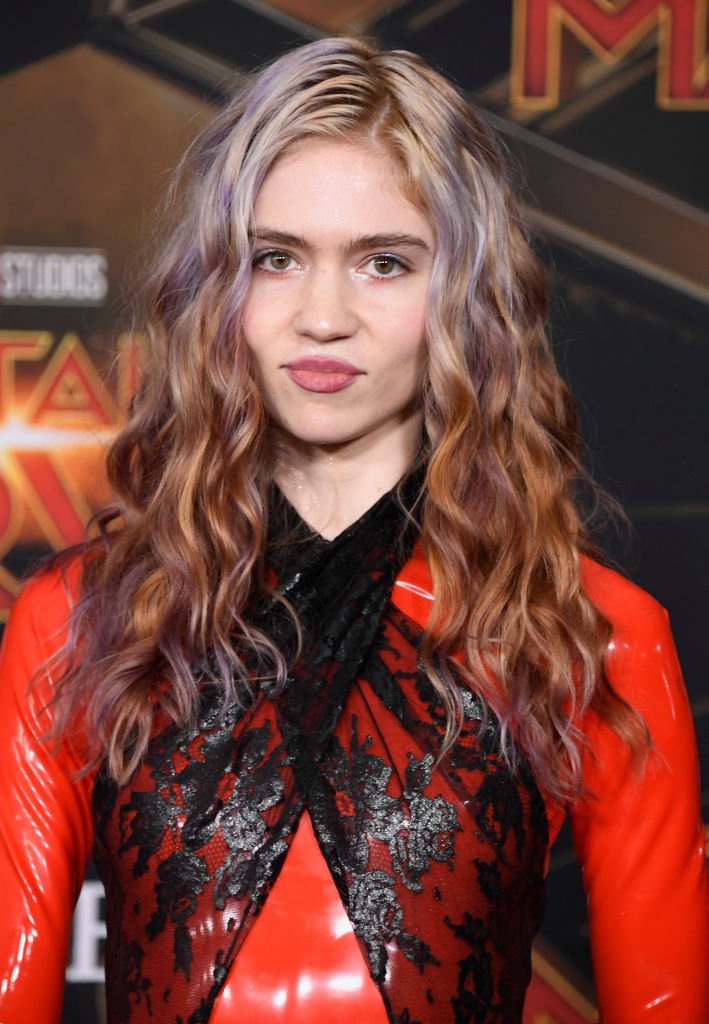 Grimes shared:
"Well, he's the one who pointed out that my working nickname (c) actually [rocks] and I don't need to look further (been trying 2 change name 4ever but couldn't find a [good] 1, but my friends call me c."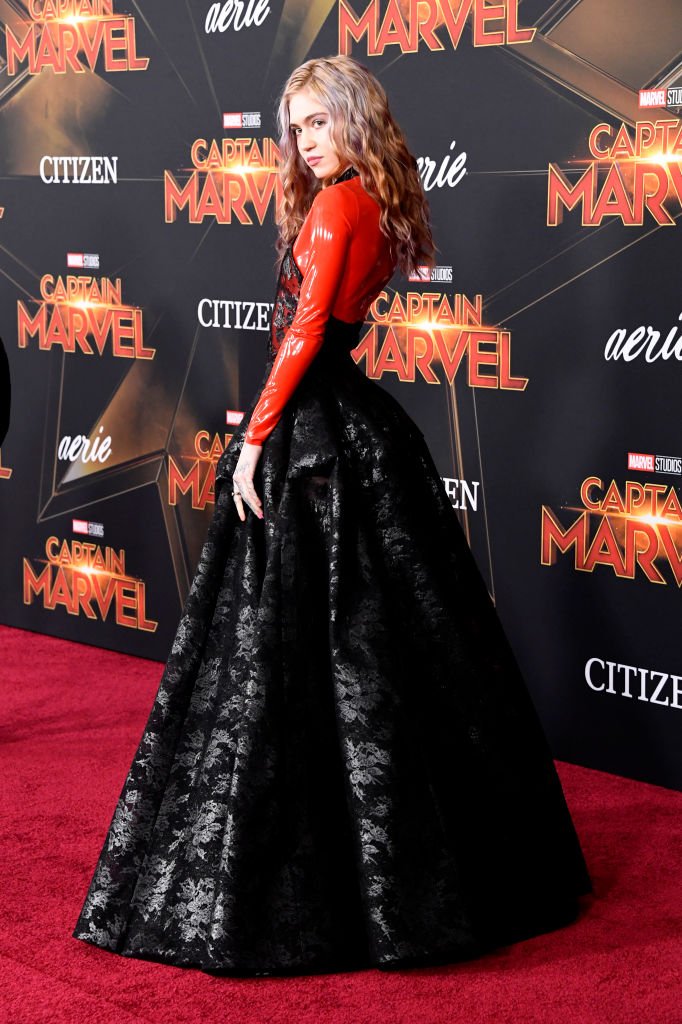 ---
In Love Or Just Friends?
A
source
close to the couple, Elon and Grimes, shared a statement that made many fans question the current status of their union. The new parents have been very
up and down
, and when this comment hit, there were even more thoughts that they might only be friends now. The source
said
:
"Elon and Grimes have experienced a lot of ups and downs in their relationship throughout Grimes' pregnancy and have been on and off. Through it all though, they have and will continue to maintain a close friendship."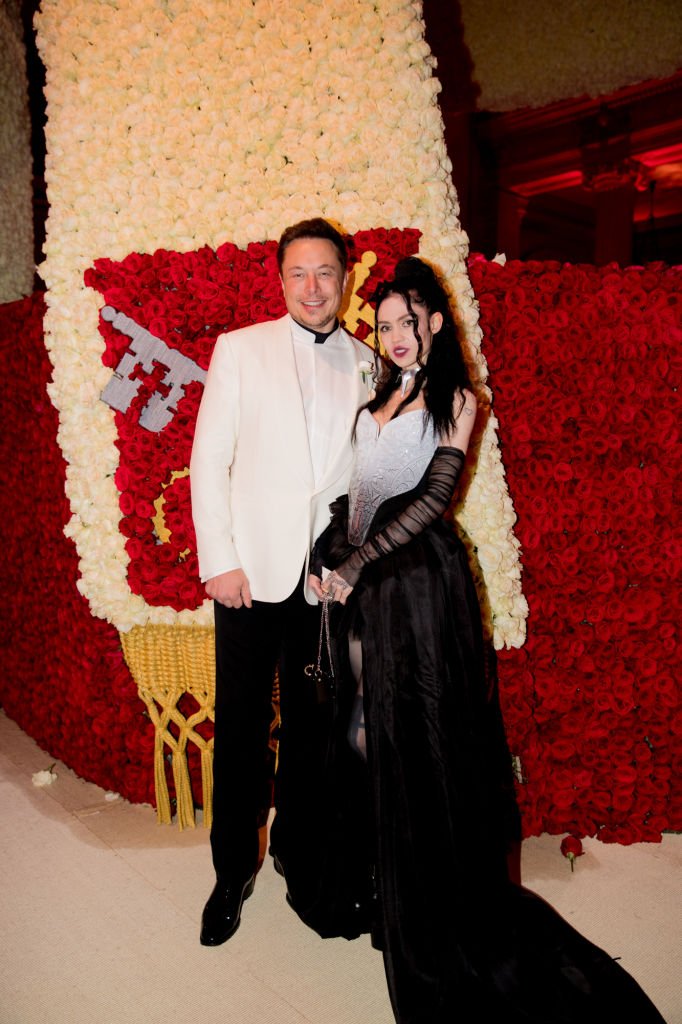 ---
Fans Told Grimes To Break Up With Elon
One factor to consider is the outcry the couple received from fans on both sides. When they went public with their love story, many were not impressed. Yet, it seems the unique pair followed their own opinions and ignored the naysayers who didn't think they were a good match.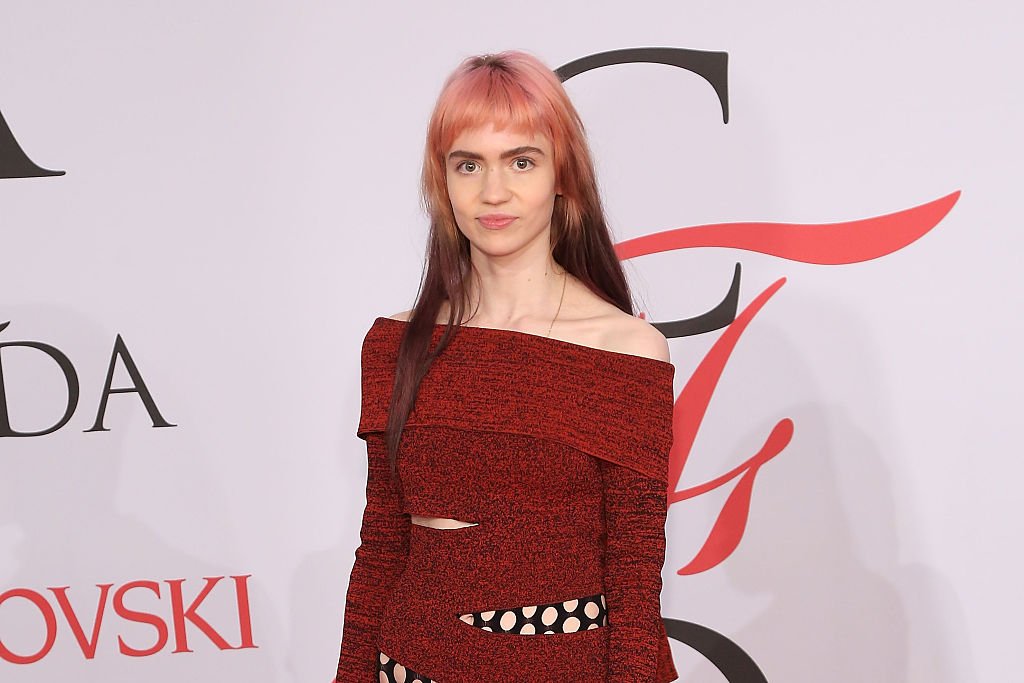 ---
The Couple Shares A Home, Or Two
During an interview with Rolling Stone in March 2020, Grimes revealed a few insider details about her relationship with Elon. Firstly, it was a look into one of their lavish homes, a hotel-bland guesthouse in Los Angeles. The pair live in a home close by with a similar setting.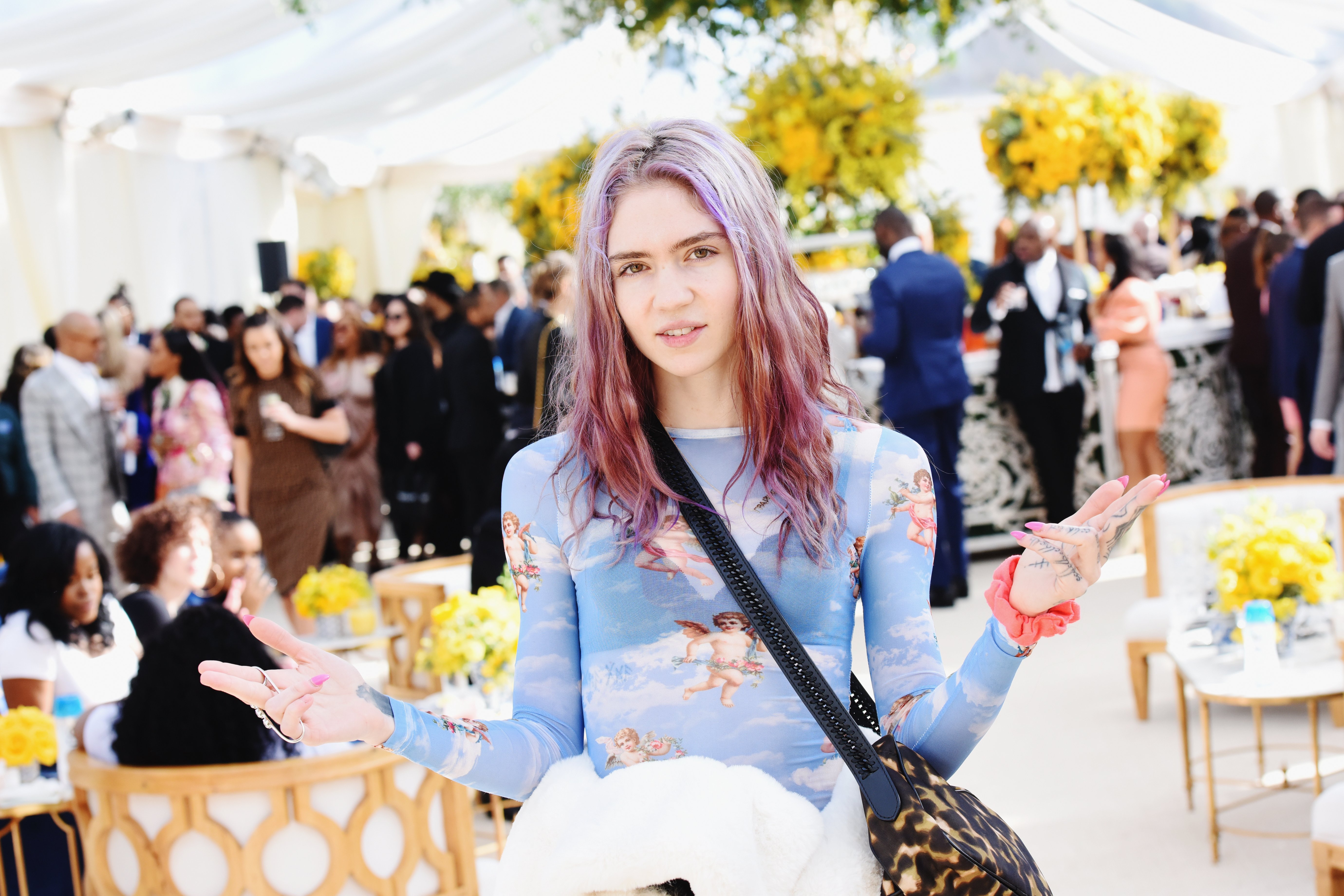 Grimes does not seem to be too taken by the wealth of her boyfriend, even as she overlooked the billion-dollar view which included magnificent trees and most of L.A. The singer called the surroundings "pretty nice," at most and does not seem to care for fancy things. Instead, she connects with Elon on an intellectual level.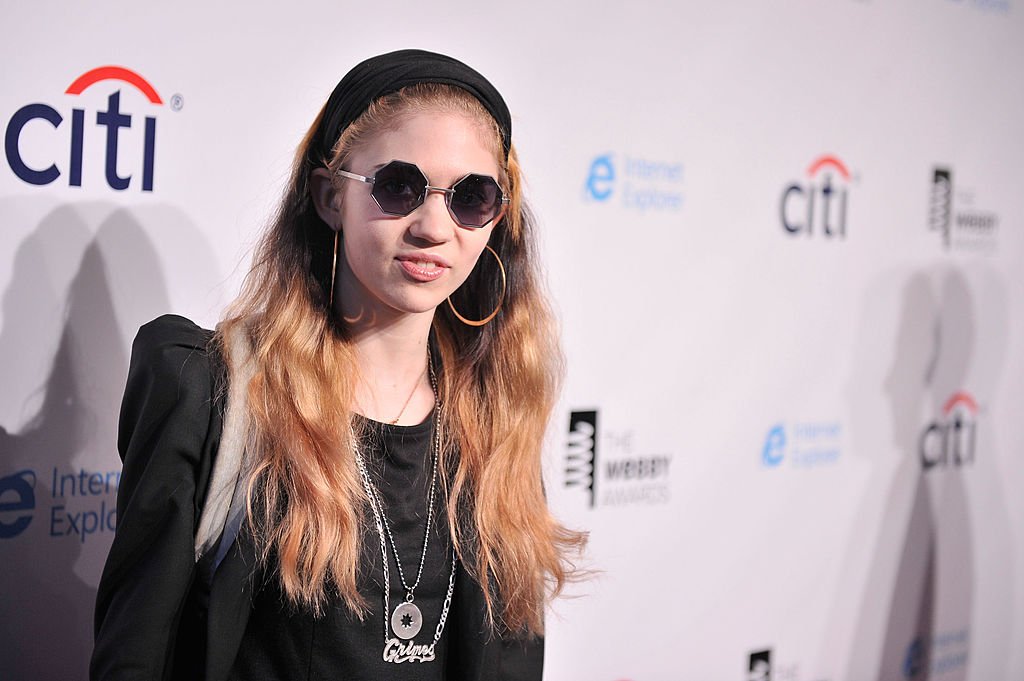 ---
 Unexpected Influences In The Elon And Grimes Love Story
Grimes knew that dating a billionaire like Elon would attract a lot of attention, but she never expected the many ways it would influence her career. The relationship started to define her image, and while she is not upset about it, she does acknowledge that Elon and their love story altered everything. She said:
"No one believes me about this, but I just did not understand what I was getting into at all. Not that I'm mad about it. I just didn't think it would be a thing. The [stuff] that's happened with my boyfriend this year has overwritten so much of my life's work."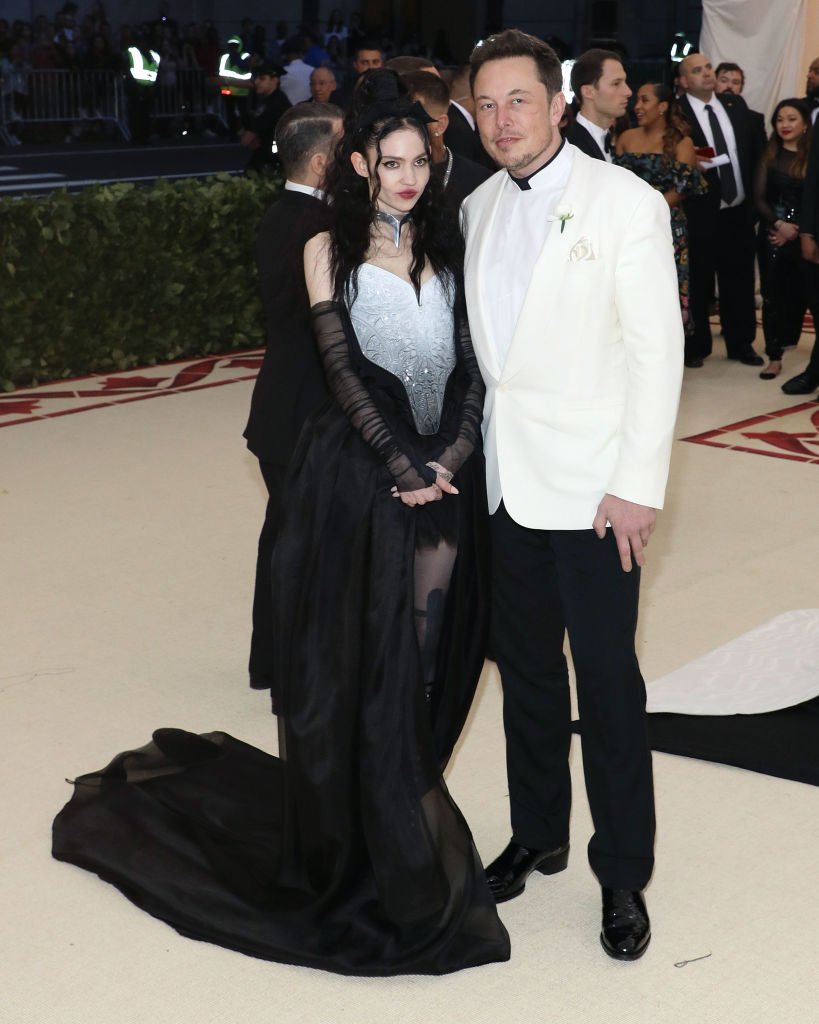 ---
How Elon Musk Has Helped His Girlfriend
Elon might seem like a workaholic, but he also has a softer side. This was prevalent in a comment made by his current girlfriend, Grimes, who pointed out that he helped her work through some of her personal issues. Not only can Elon help a business grow, but he can help his partner, as Grimes expressed:
"I do actually just really love my boyfriend. So I was like, 'You know, sure. He's just very good at talking me out of my [issues], I've learned a lot about controlling my state of mind [from Elon]."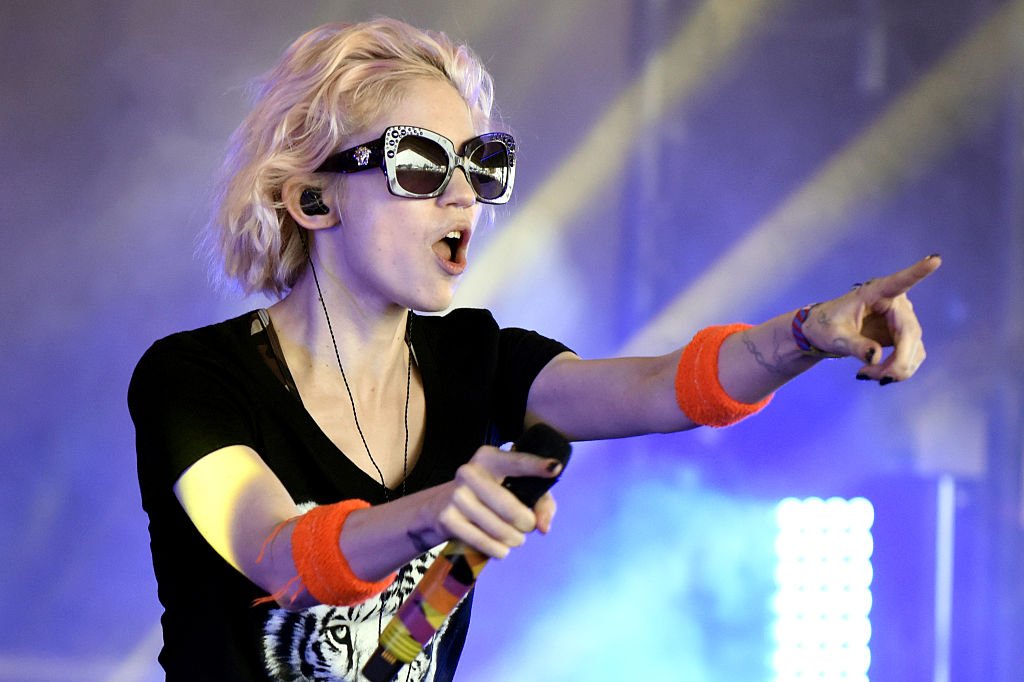 A rather interesting twist in their love story is connected to Grimes and her independence. While she loves receiving help from Elon on an emotional level, she doesn't accept any financial support towards her career from her billionaire boyfriend. She proudly states that "Grimes is funded by Grimes."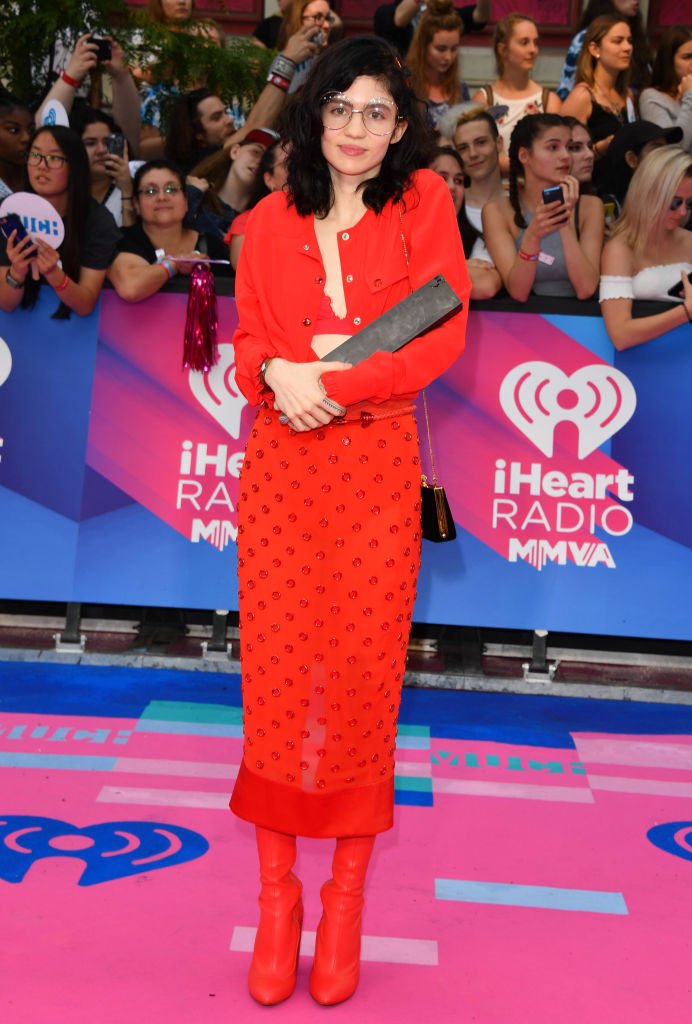 ---
Elon's Unofficial Mother-In-Law Is Not Impressed With Him
Mother to Grimes is Sandy Garossino, is a well-known writer in Canada. She has also been known to share her candid opinions on Twitter and the likes. It seems Elon landed in some hot water recently when his unofficial mother in law snapped back at him for one of his tweets.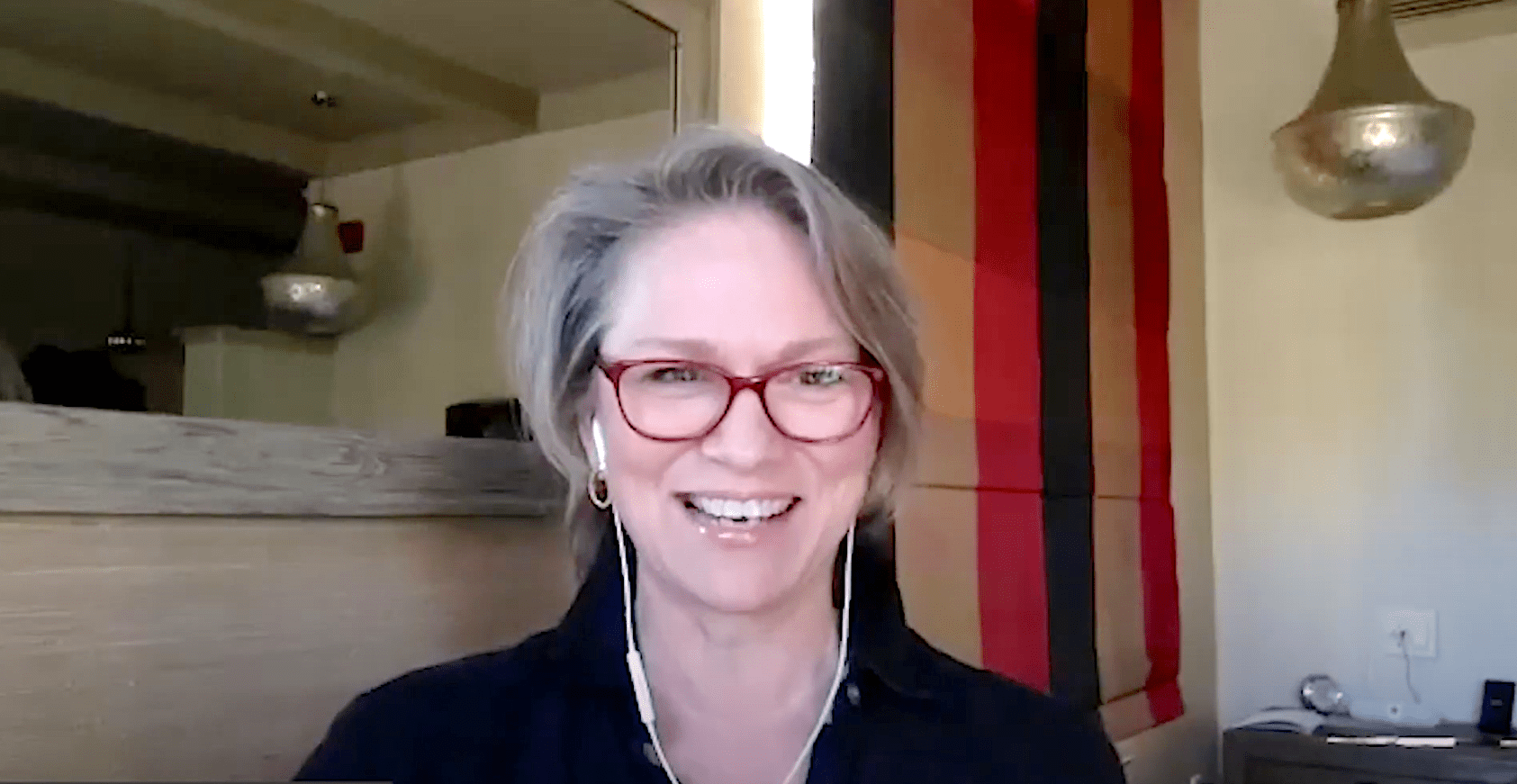 This little happening, however, does not mean the two don't get along. Grandmother Sandy has been visiting her daughter and her new grandson lately. She has also taken to Twitter to state that she likes Elon and thinks he has a lot to offer, but like all of us, he can do better. You tell him, Sandy!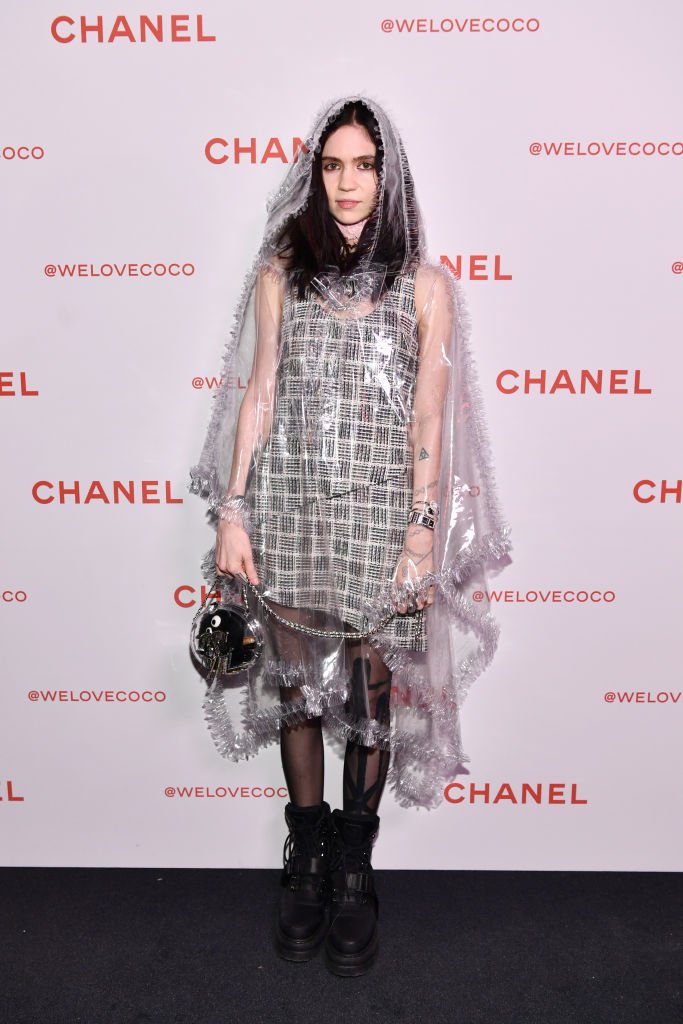 ---
Meet Elon's Newest Bundle Of Joy
At the beginning of the year, Grimes gave fans the first hint and news of her growing love with Elon. This was, of course, because of her pregnancy post. In May 2020 it became official, Elon and Grimes had welcomed a little one together, sharing the happy news on Twitter, the place they first "met." 
---
Elon's Baby With The Name No One Can Pronounce 
From an unconventional meeting to an original baby name, nobody would have guessed that singer Grimes and her tech-savvy partner, Elon, would call their baby boy, "X Æ A-12." This unpronounceable name does, however, have quite the symbolic meaning, as Grimes explained on Twitter.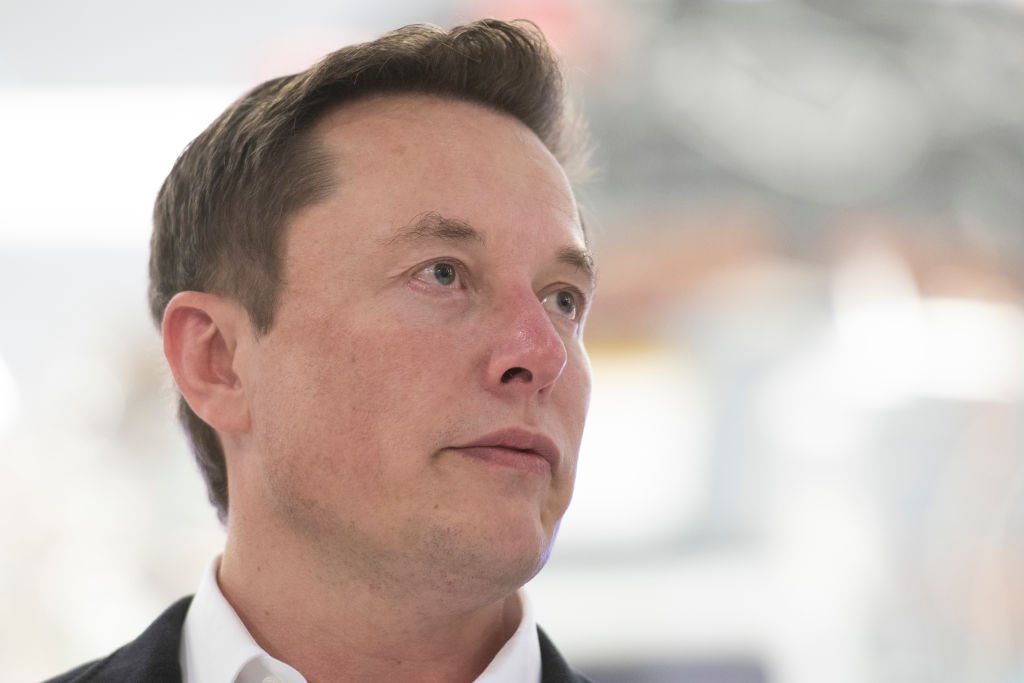 She continued:
"X, the unknown variable Æ, my elven spelling of Ai (love &/or Artificial intelligence). A-12 = precursor to SR-17 (our favorite aircraft). No weapons, no defenses, just speed. Great in battle, but non-violent + (A=Archangel, my favorite song) (metal rat)."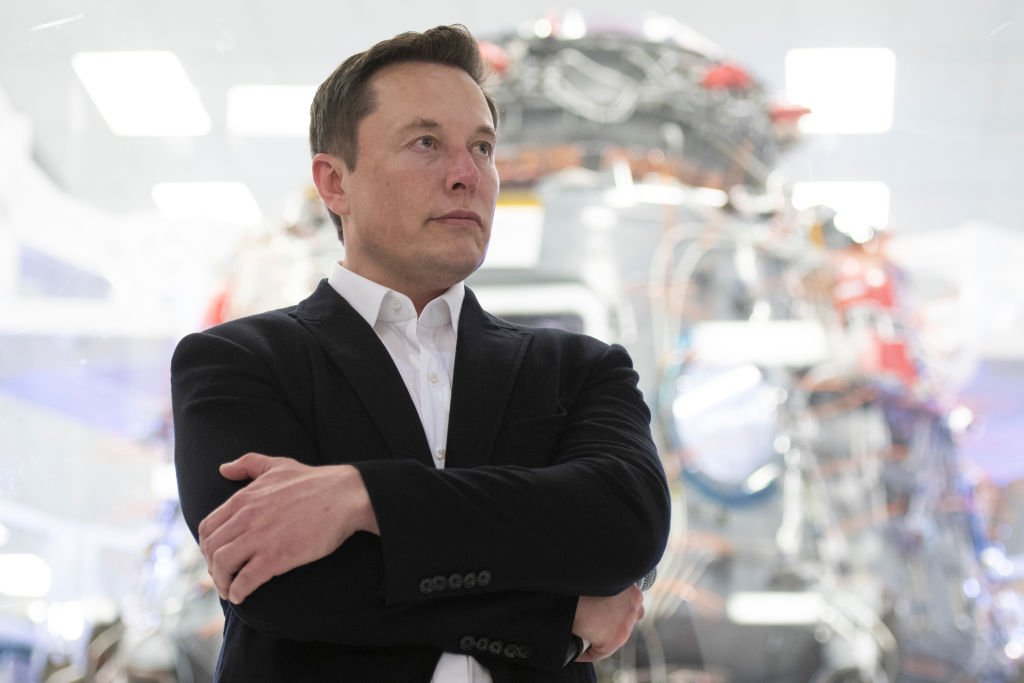 ---
Why Grimes And Elon Had To Change Their Son's Name
Californian law, however, puts a damper on their unique baby name as rules do not allow certain symbols in the names of individuals. The name on his birth certificate was thus altered to "X AE A-Xii." It has been rumored that the pair simply call their little one, "Little X," cute!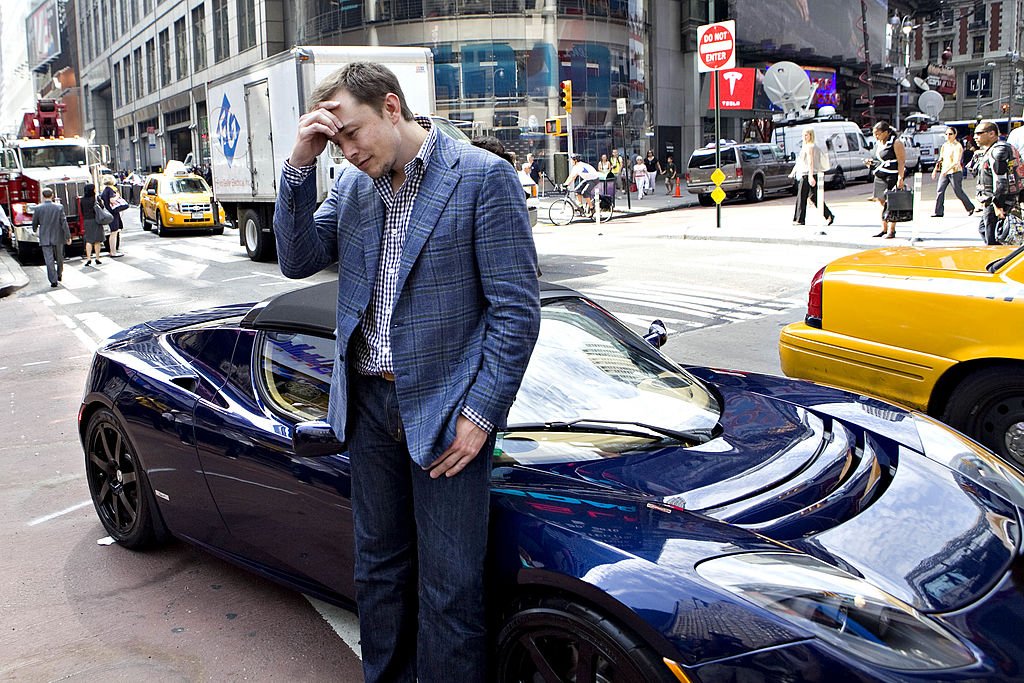 ---
Elon Musk Is A Proud Dad
On 21 2020 July, Elon Musk proved yet again that he is one proud new father. The entrepreneur shared a sweet new snap on Twitter that features him cradling his little one. "Little X" is two months old, and his billionaire dad, Elon, seems very taken by his adorable son.
He captioned the post with a German sentence, which is translated to "The baby cannot use a spoon yet." Mother Grimes and Elon seem to be going strong despite remaining relatively private on their romance in the past few months, which is possibly a sign that he values his current relationship and growing family more than ever. 
---
Why Has Elon Not Proposed To His Girlfriend, Grimes?
Elon Musk has undoubtedly had a jam-packed relationship history over the years. He's been married a few times and made headlines for the interesting and poplar women in his life. However, he has not yet popped the big question to the mother to the youngest child and his current partner, Grimes.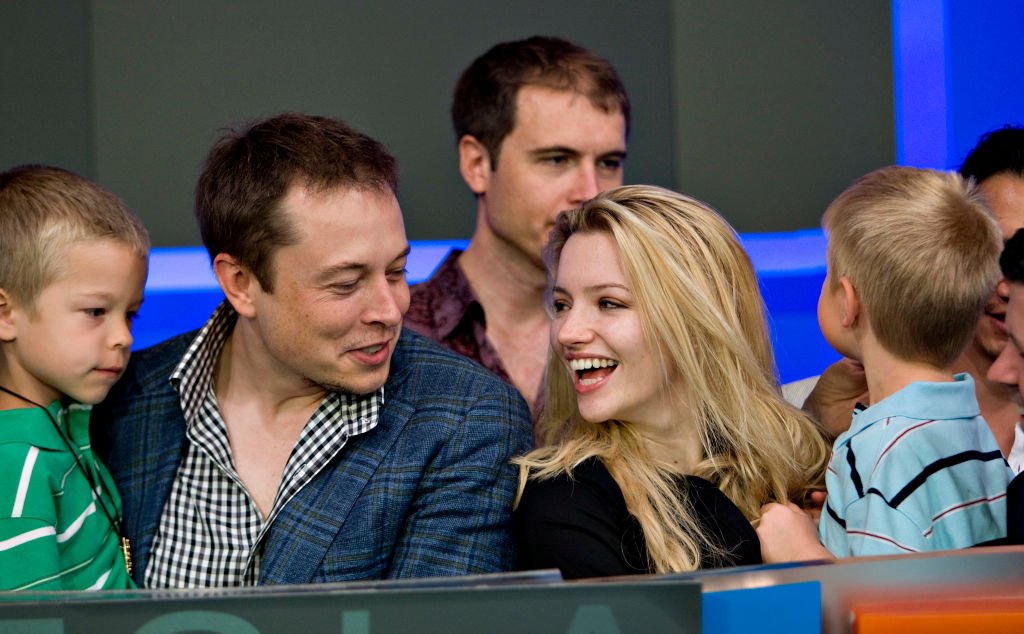 We can't help but wonder if he has changed his approach to relationships lately and started to take things a lot slower. While the pair have been quiet on the topic, a statement made by Elon a few years ago in Forbes magazine makes us think the couple won't be rushing to the alter. Elon said: 
"I think it would be extremely unwise for me to jump into a third marriage without spending considerable time figuring out if the third one will work–it was never my intention to have a short marriage. Essentially I'd want to be super sure before getting married again, but I certainly would love to be in a relationship. For sure."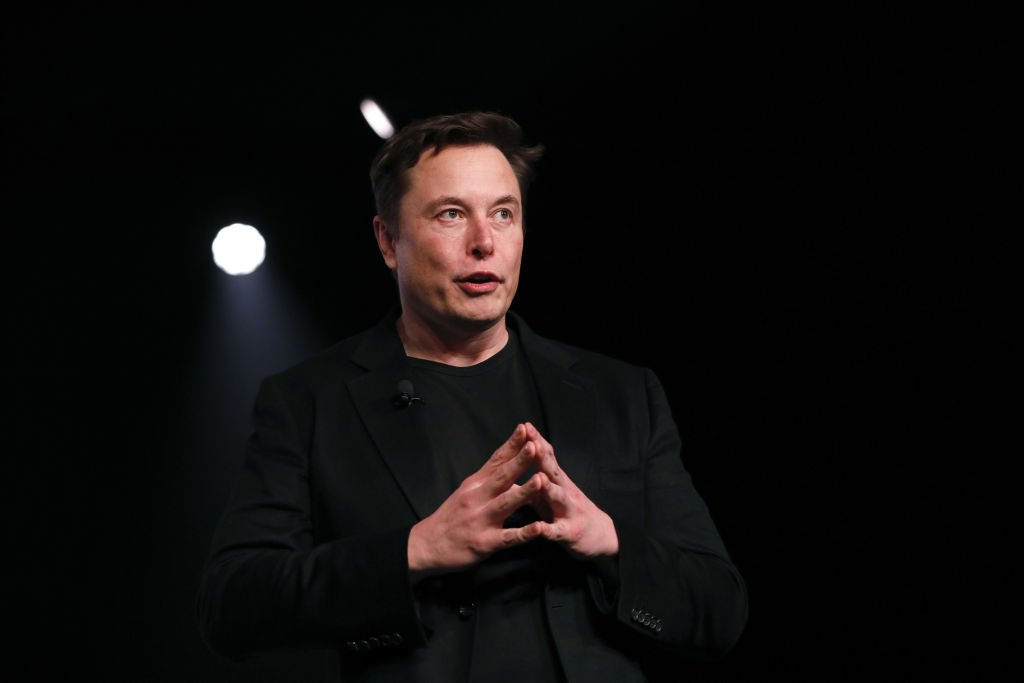 ---
Elon Had A Second "Child" In 2020
Elon has undoubtedly been a very busy man this year. Not only did he become a father with Grimes, but in many ways, he had a second "child" in 2020. This time it was with SpaceX, his large company. Under his leadership, a SpaceX Falcon 9 rocket and Crew Dragon went into space.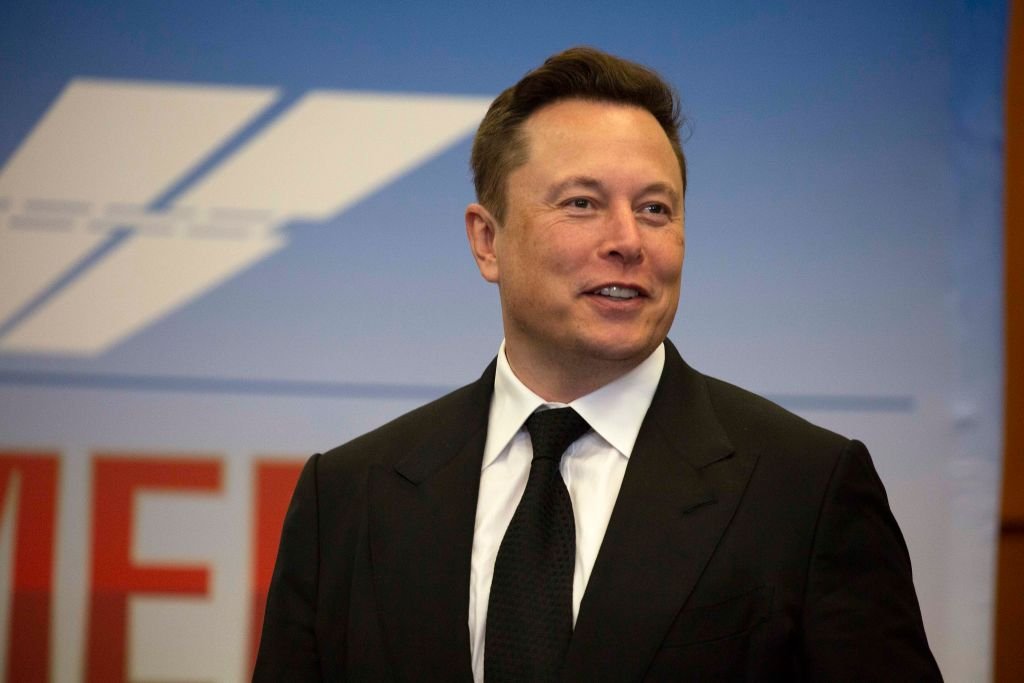 This project was a significant priority in Elon's life as it carried the astronauts into orbit where they eventually landed on the International Space Station. His career and love for space have always taken up much of his time, and there are already talks of another big release, "Starship."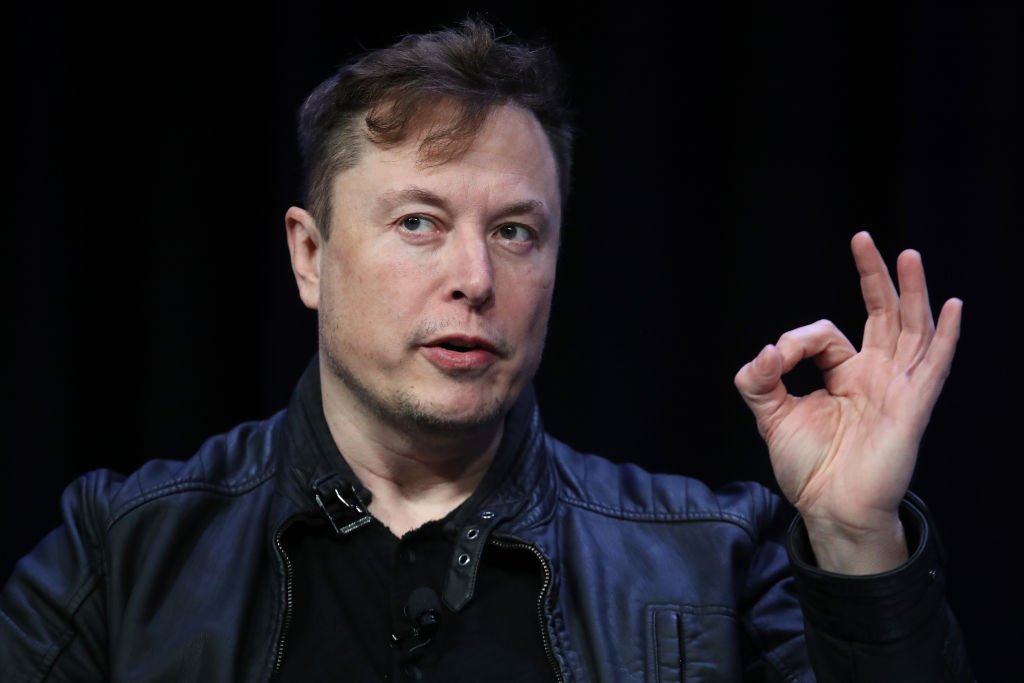 ---
How The Genius Elon Musk Views Love 
Elon Musk is a man who often gets asked for tips on growing a profitable business or being successful, but his view on love is one that cannot go unnoticed amidst all of his other wisdom. The billionaire CEO said the following about it back in 2018. He shared:
"I love humanity. I think it's great. This may sound corny, but love is the answer. It wouldn't hurt to have more love in the world."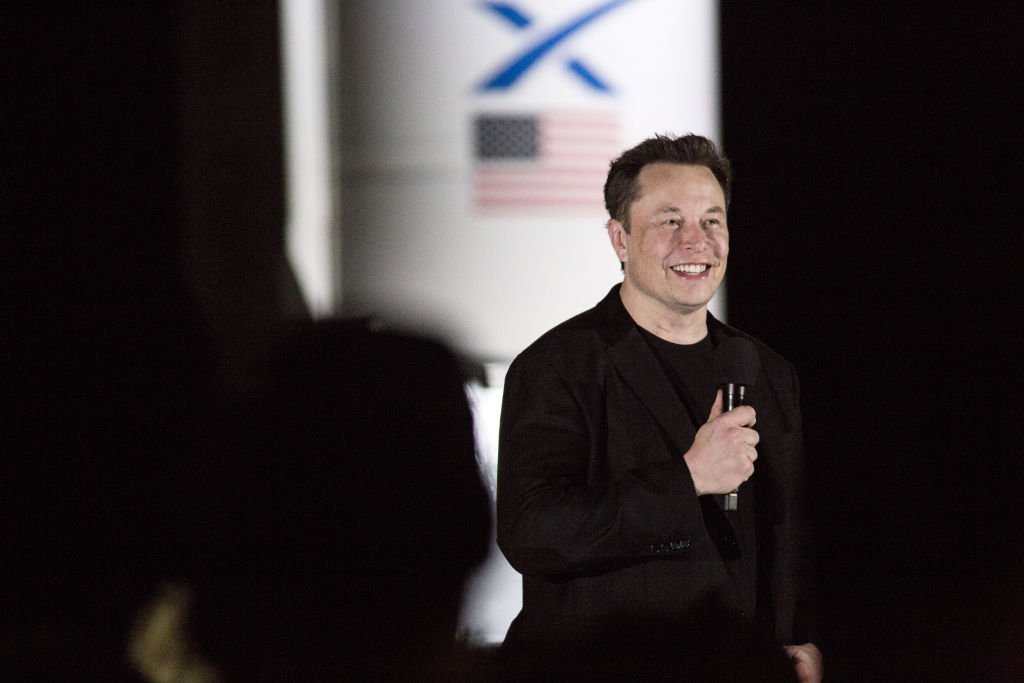 It is refreshing to see that one of the world's most successful and wealthy people belives in the power of love! Maybe that is why he has such a busy relationship life, and he enjoys giving and receiving that heartwarming four-letter word. We hope he and Grimes manage to hold on to their love!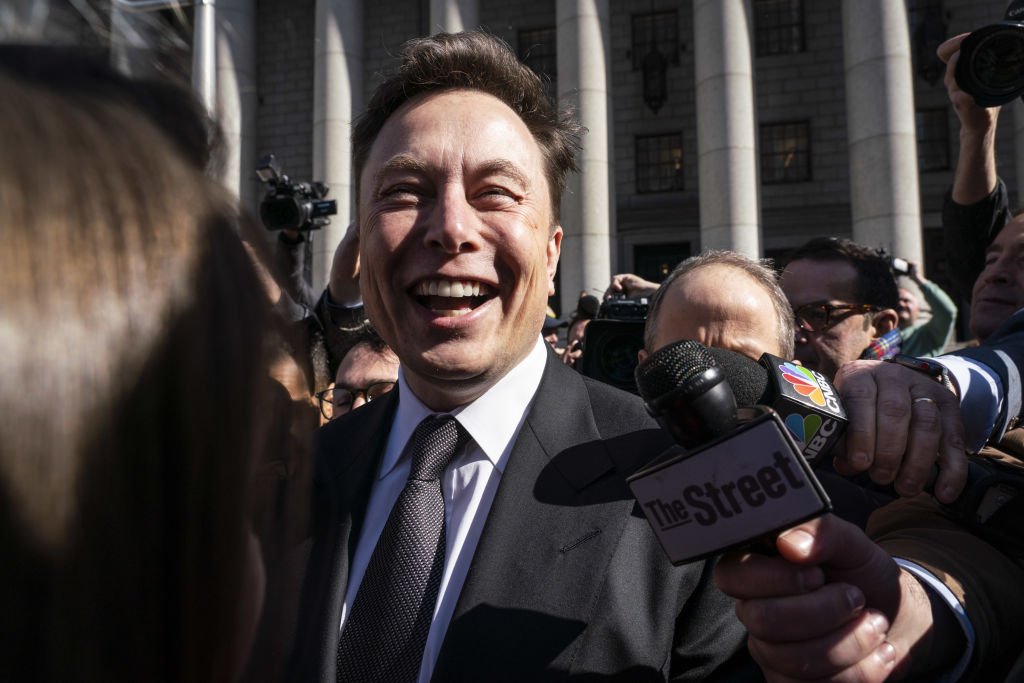 We don't know how he does it!? The extraordinary Elon Musk manages to balance hectic family life with six kids and relationship life in the middle of his history-altering space projects! What a man he is... We certainly cannot wait to see what his love and career life hold in the future, for we know it will be great! Leave us your comments, and please be sure to click the share button. 
ⓘ The information in this article is not intended or implied to be a substitute for professional medical advice, diagnosis or treatment. All content, including text, and images contained on, or available through this ENG.AMOMAMA.COM is for general information purposes only. ENG.AMOMAMA.COM does not take responsibility for any action taken as a result of reading this article. Before undertaking any course of treatment please consult with your healthcare provider.