Now We Know About Kelly Clarkson and Justin Guarini's Relationship
American Idol fans will never forget the show's first pair of love birds, winner Kelly Clarkson and runner up, Justin Guarini. The duo had romance rumors following them for years and only recently revealed the truth. Let's explore their unexpected story and find out if they're on speaking terms these days?!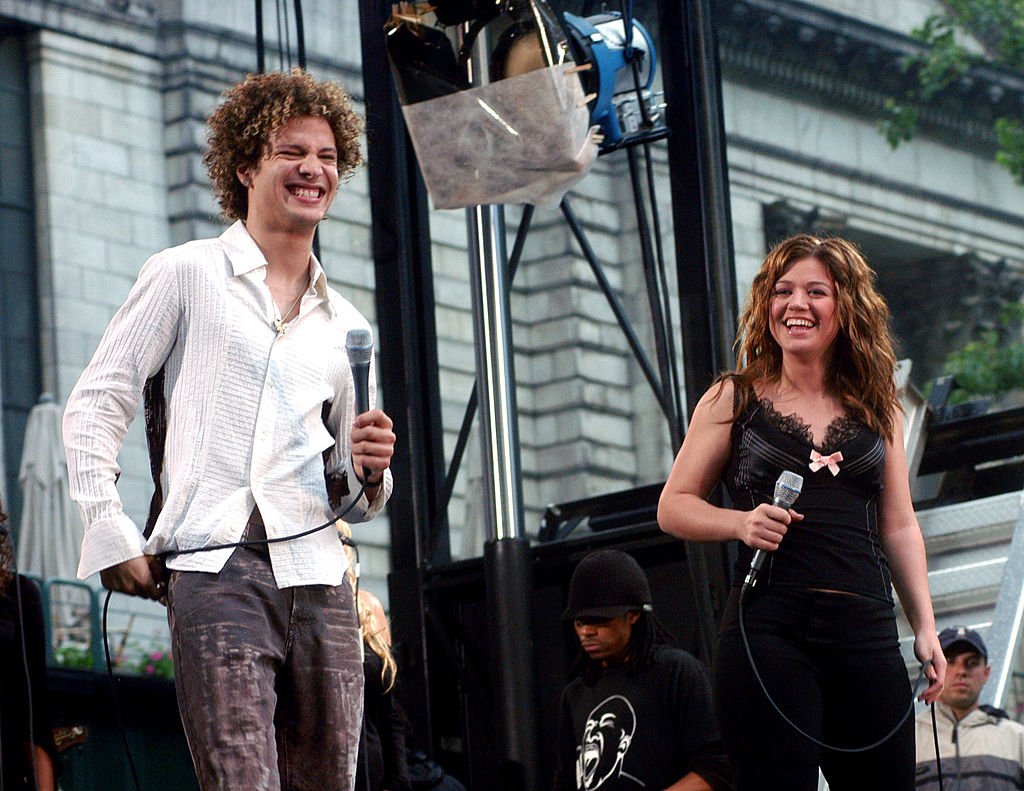 ---
Who Remembers Former Idol Favorite, Justin Guarini?
Born in Georgia on October 28, 1978, Justin Guarini has had quite an interesting journey. His name entered the world of fame thanks to "American Idol," where he fell short of the title and became the runner-up to Kelly Clarkson. This didn't stop him from going for his dreams.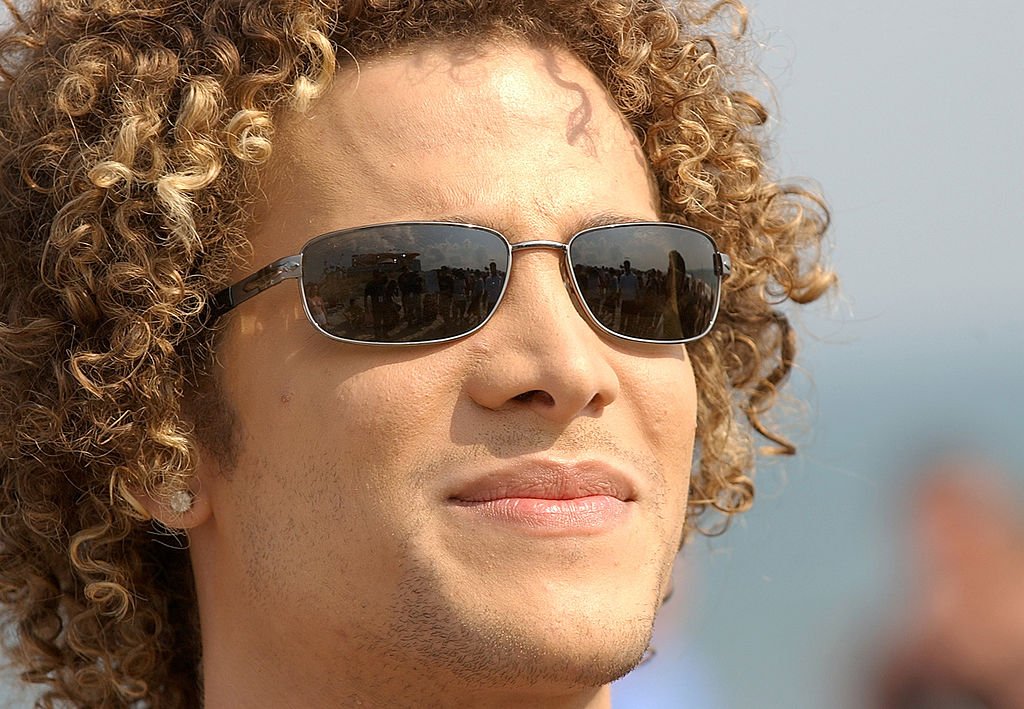 Since then, he has gone on to have a successful Broadway and TV advertising career, but two things still come up when searching for this star... Mainly fans remember the rumors that swirled about his relations with Kelly Clarkson, and of course, nobody can forget the teen film the pair made together, but we'll get into that later!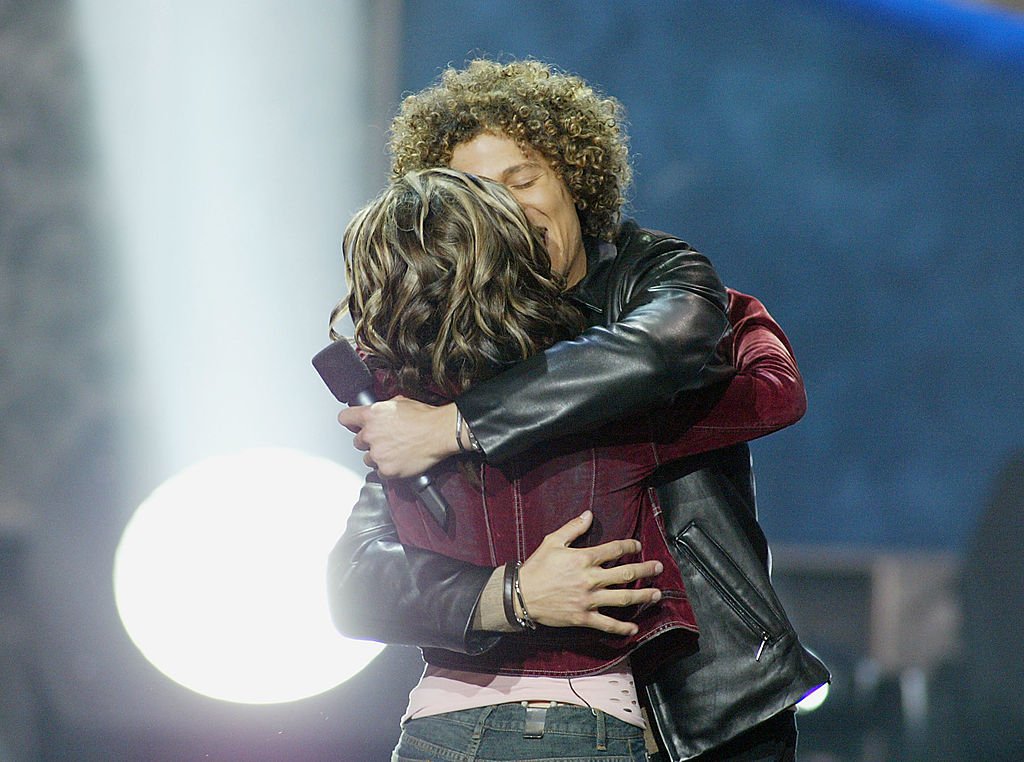 ---
Kelly Clarkson's Journey From Texas To Hollywood 
Kelly Brianne Clarkson hailed from Texas and lived a pretty normal life before she went for the audition that would change her life. She arrived at Ameican Idol in full denim and sang her way to mega fame. These days she is also to a producer and host for her hit talk show, The Kelly Clarkson Show.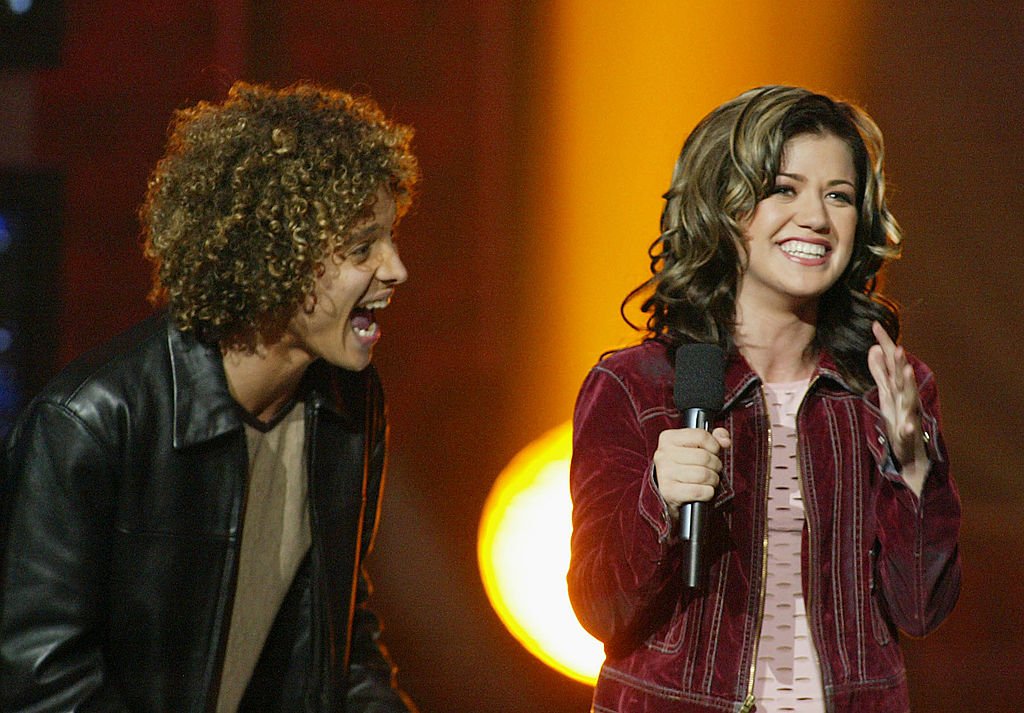 Sadly Kelly has been in the news lately for her separation from husband, Brandon Blackstock. This, however, did not stop the superstar for bringing us amazing content. A genuine woman of wonder, it's often tough to remember that it all started back when her path crossed with Justin Guarini.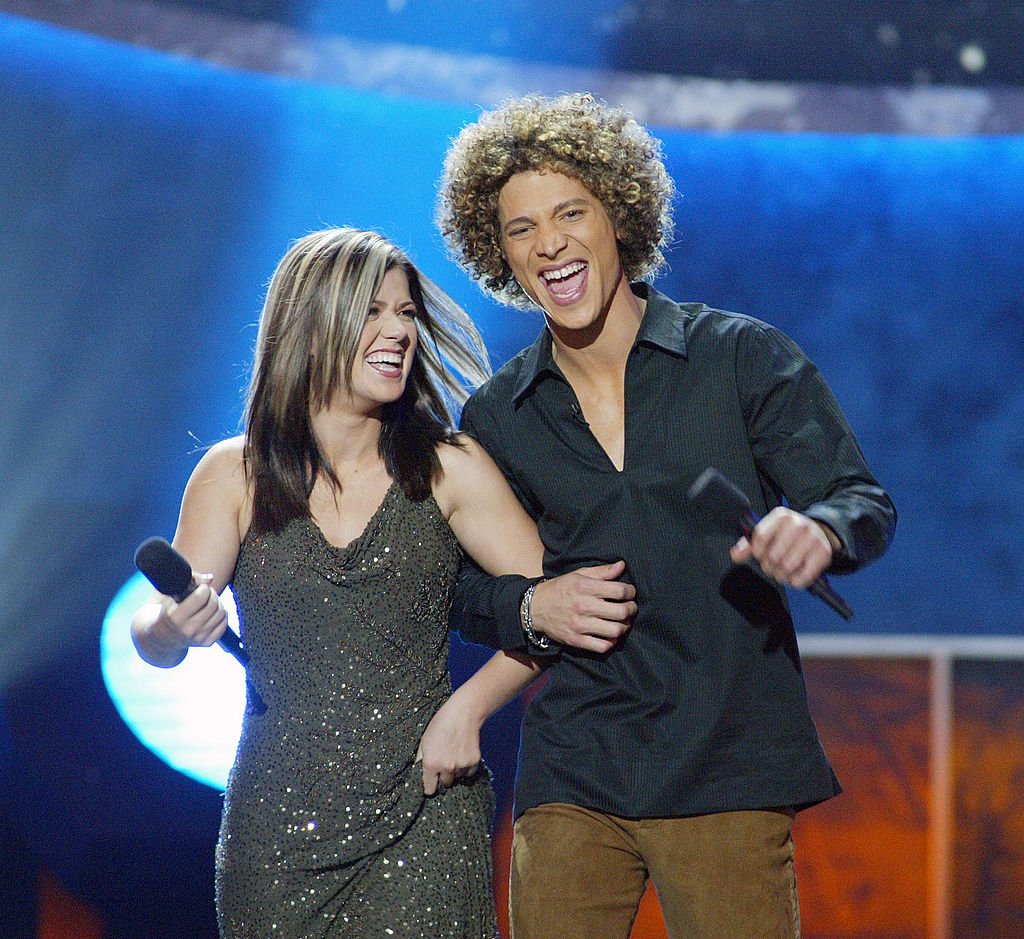 ---
How Did Justin & Kelly Meet?
The dynamic duo met back in 2002 during the first season of American Idol. On the set of the show, they were the two clear contestants with a shot to win the competition. Kelly Clarkson and Justin Guarini became friends instantly, but viewers had a hunch that there was more going on between them. Were they right?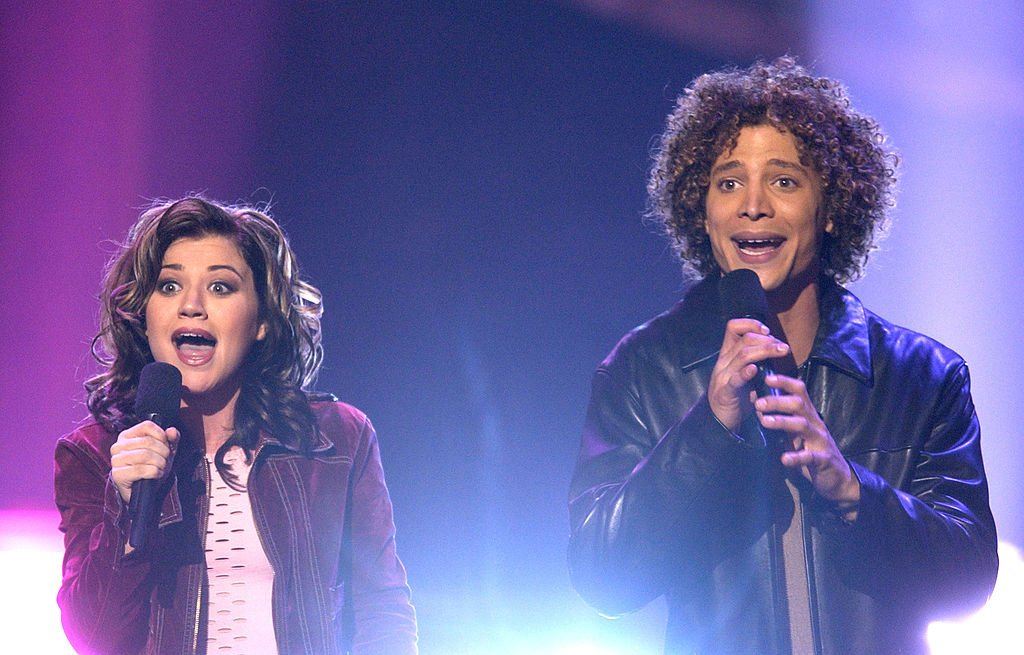 ---
The Rumors Start To Fly 
With any reality show or competition on TV, fans always have their say. With American Idol, it was and is no different. The show's first season saw Justin Guarini and Kelly Clarkson take a clear lead, and this opened them up to a slew of rumors, mostly about their relationship status.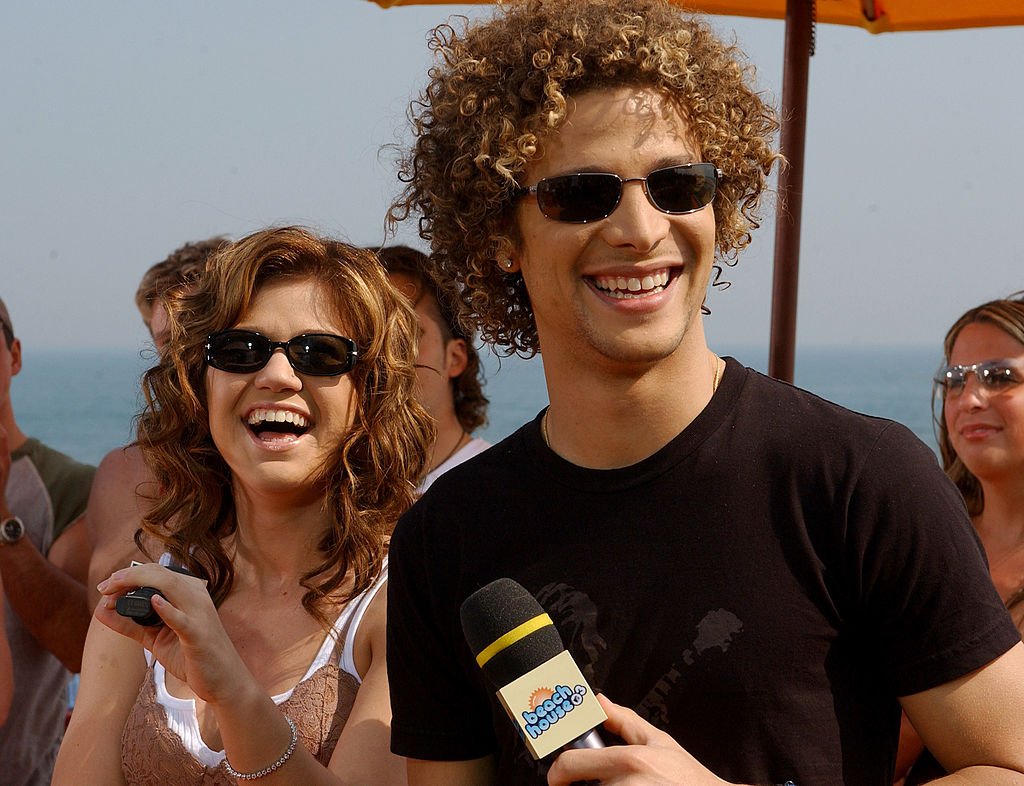 Both of them held their ground that nothing was happening between them. Justin spoke with Yahoo Music in 2012, saying that they were as close as siblings, and there was no romance involved, but fans thought differently, and so did the media. Justin continued to say: 
"Yeah, there was a rumor, definitely. We've just always been such good friends. Um, man, it was weird; she was like my sister on the show, and then you know, we made a movie together...I'd say, we had a good time. Yeah."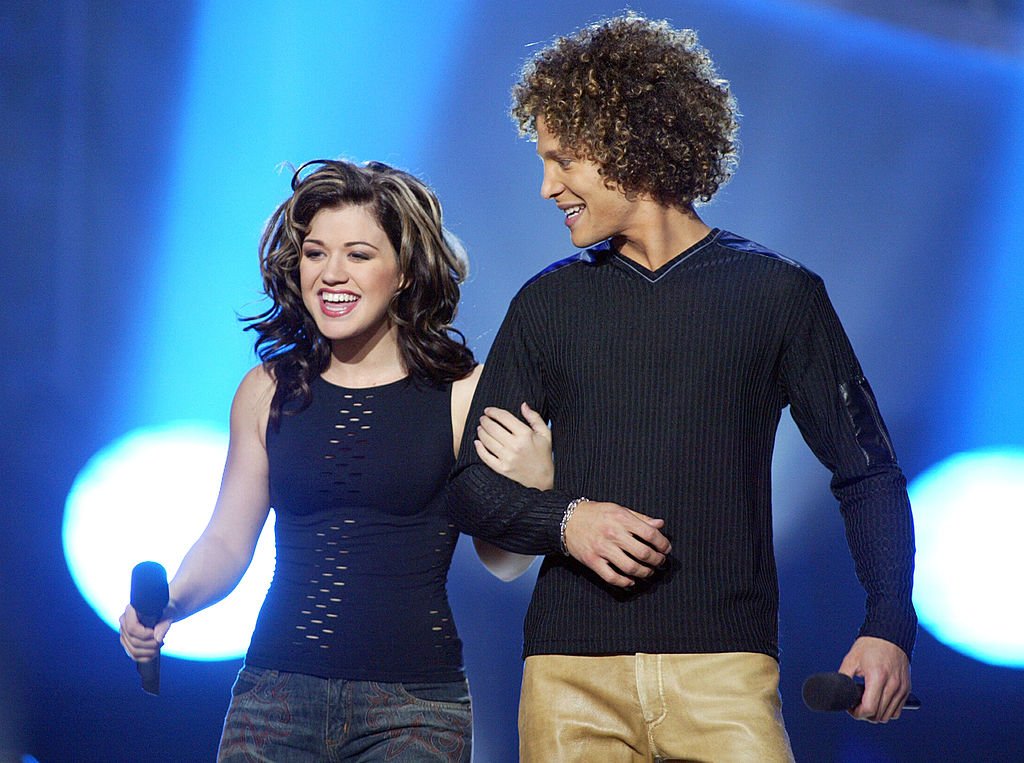 ---
Kelly Clarkson's Take On The Dating Rumors
With the latest news on Kelly Clarkson's separation from her husband, fans have taken a heightened interest in the star's romantic history. She has always been a very private celeb and didn't have an extensive dating wrap sheet. But she too shied away from commenting on the buzz about her connection with Justin Guarini.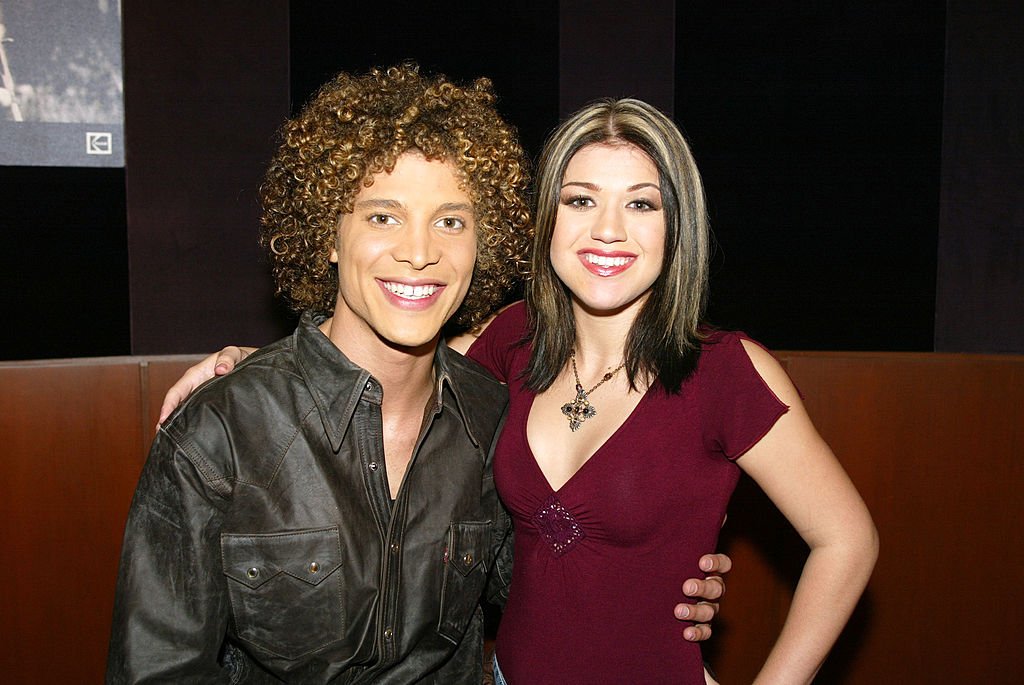 From 2002 to 2015, Kelly denied stories of speculated links between her and Justin, but this finally changed in 2015 when fans got the news they had been waiting more than a decade to hear! So what did Kelly confess to Andy Cohen on Watch What Happens Live? The star unpacked the real story once and for all! 
---
The Truth About Kelly & Justin 
In 2014 Justin revealed the first inklings of truth about the story that dominated the press back in2002. It was during his comedy show that he finally explained his fling with Kelly Clarkson. It was not as fans thought, however, as the pair did not date during American Idol.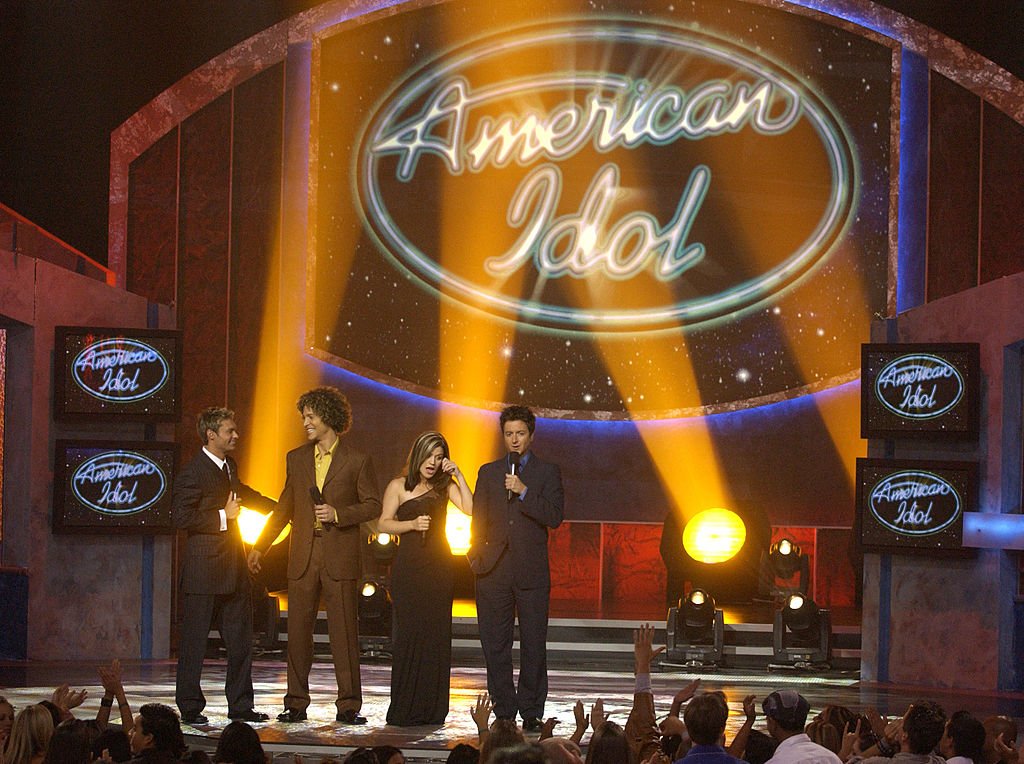 Their dating stint happened briefly on the set of "From Justin to Kelly". The romantic musical comedy is what cemented the bond between them. So viewers guessed correctly, but they had the timing wrong! Kelly confirmed the news in 2015 by saying the following:
"We didn't date during "Idol," which, everybody thought, but we did date during [From Justin to Kelly]. I feel like we weren't dating during From Justin to Kelly but I feel like maybe we did... We did date a little bit. I think any two people who are thrown together that much would (date)."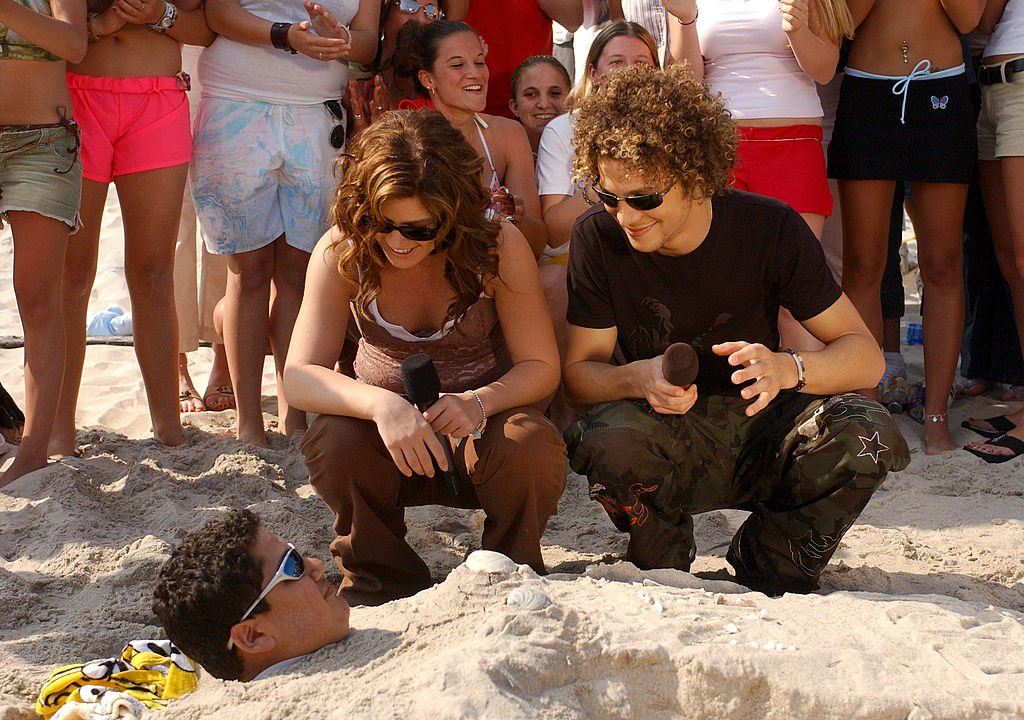 ---
Should You Watch Their Movie, "From Justin To Kelly?"
If you want a quick trip down the Kelly and Justin memory lane, you can give their film a quick watch. However, both of the main stars are adamant about their dislike of the movie. Kelly expressed that she hated making it. She added a tease that again proved her feelings.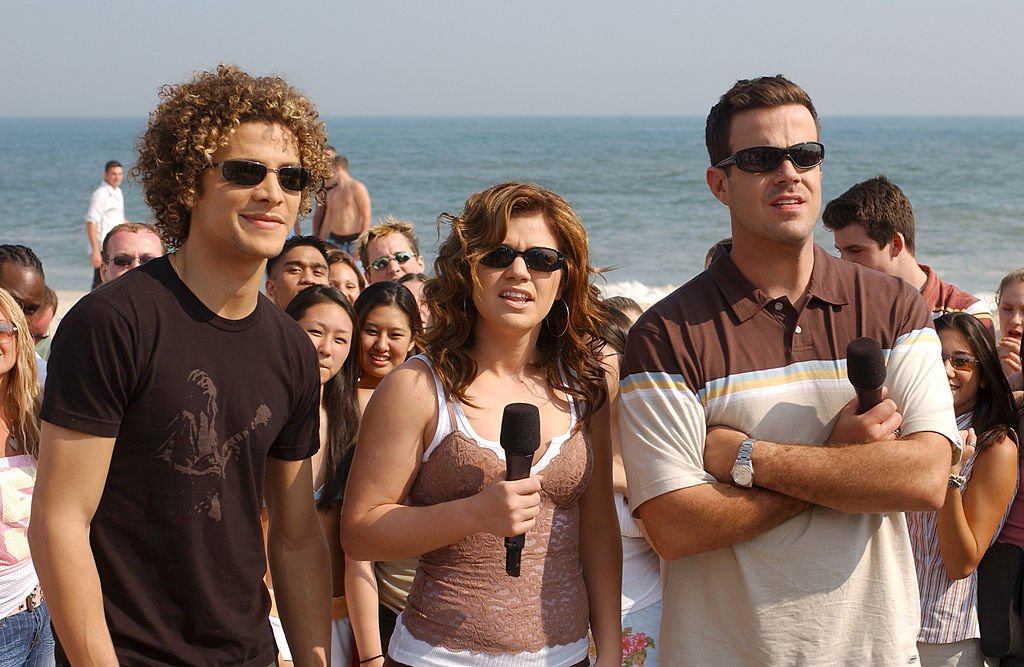 She stated jokingly to Rolling Stone that she would fire her nanny if her daughter was shown the cheesy flick! While the movie did give fans a real-life couple (as we now know they dated on the set), it was not well received, and both stars only agreed to do the movie because it was a requirement! So, maybe give it a miss...
---
Are K & J Still Friends?
Kelly and Justin's careers shot in different directions, and the former contestants did have quite a complicated history from dating to being first and second place on America Idol. This has resulted in many fans wondering if the duo is still on speaking terms these days.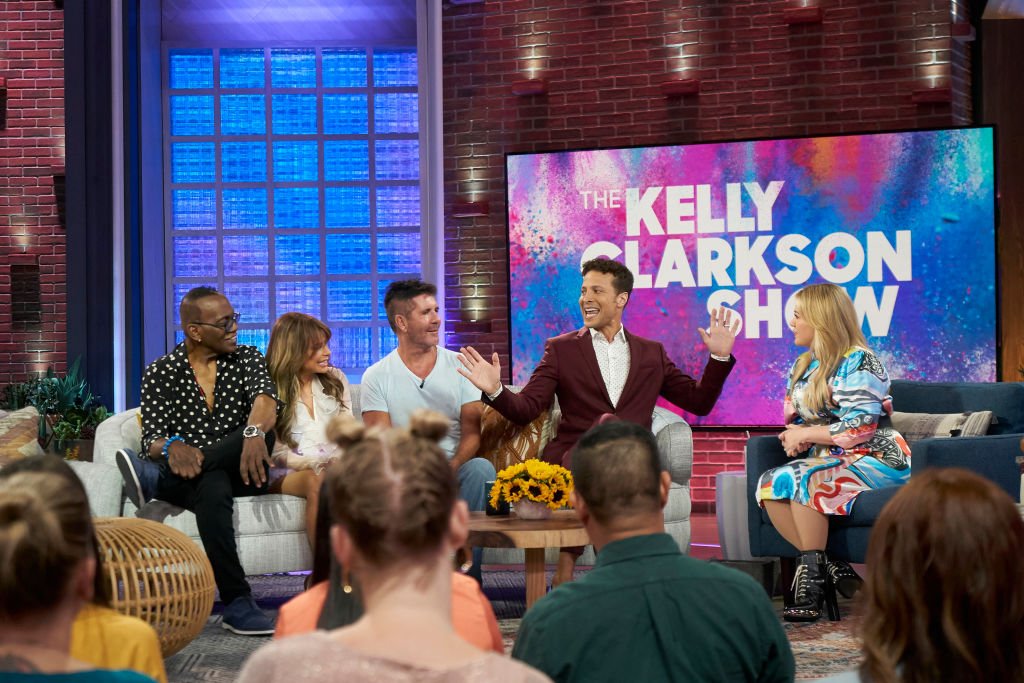 We do know that Guarini is married while Kelly is busy separating for her husband, but what do we know about the duo's friend status? Well, the busy parents seem to have put the past behind them. You simply have to watch their most recent interaction to see there is zero bad blood.
Justin joined Kelly on her hit talk show in 2019, and they were laughing like old times. Kelly said, "Yeah, he's my buddy -- he just did 'The Kelly Clarkson Show' and he's doing well." Justin, on the other hand, had a few things to add when asked about his relationship with Kelly in recent times. He said: 
"We run in such different universes. I can say without a doubt that she will always be a friend and that I will always be, and have always been, one of her biggest fans. I'm so happy and proud, and just over the moon about how well she has done. She is an absolute icon, you couldn't have a prouder friend than me."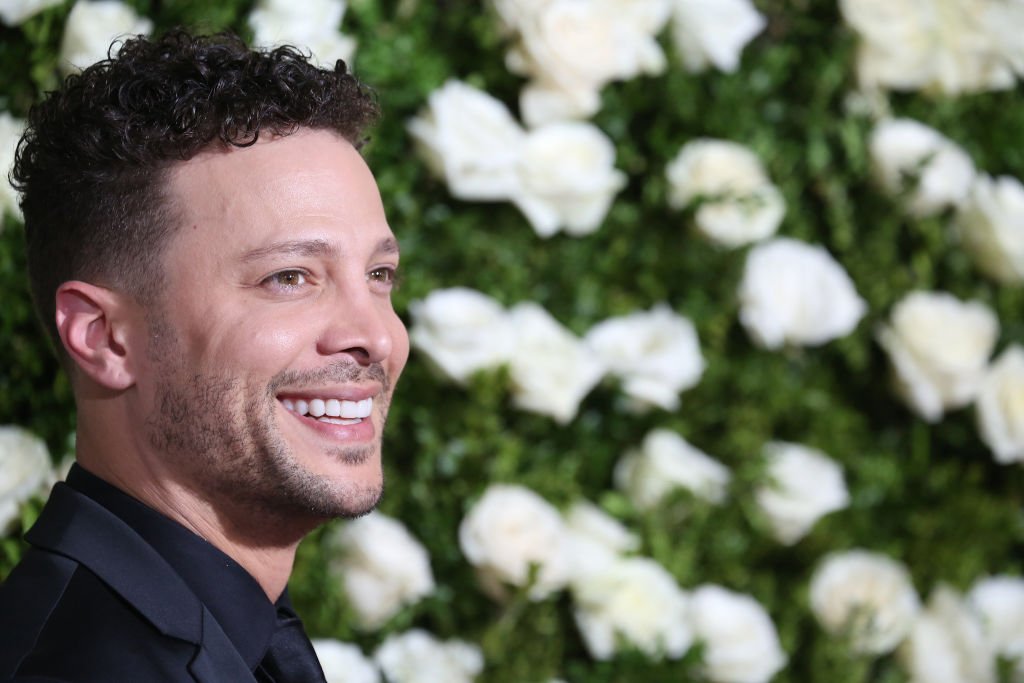 ---
Kelly's Long-Awaited & Unexpected Reunion With Justin
In
2019
Kelly did something nobody saw coming. She gave fans a true time machine experience and took us back to 2002. How? Well, she invited a few key
American Idol
guests to join her for a reunion on The Kelly Clarkson Show. The 15-time Grammy-winning artist spoke with the judges.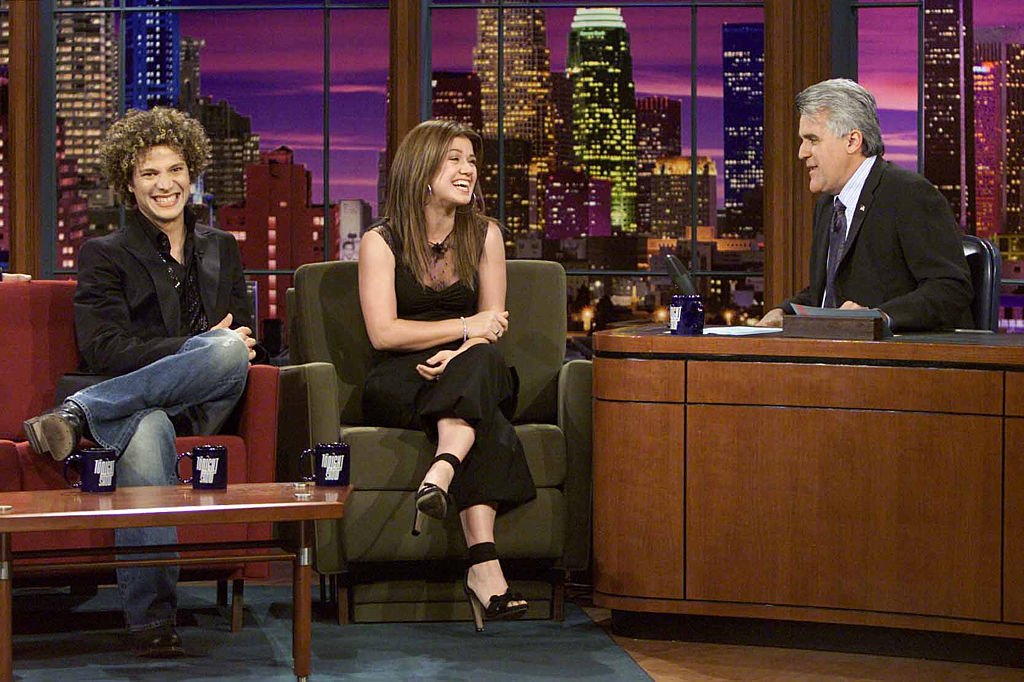 Remember Simon Cowell, Paula Abdul, Randy Jackson? Well, the three of them and Justin Guarini, reminisced about Season 1 of their hit series run. Justin and Kelly shared a very special hug, and he even commented on their flopped movie. Justin said, "Thank God we're so much more than that movie."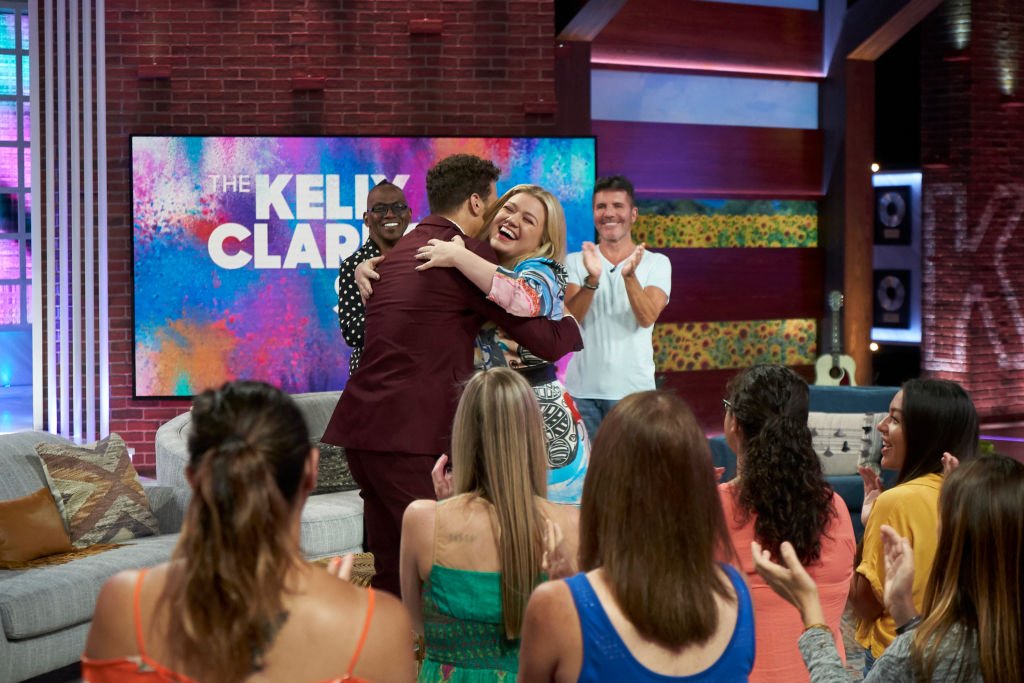 ---
Justin's Life Now: The Best Of Both Worlds 
Justine may not have shot to instant and massive stardom like Kelly Clarkson, but he did have the benefit of leading a very comfortable life with a few extra perks. He landed stints on TV like the Lil' Sweet in the hilarious Diet Dr. Pepper commercials. He also gained the opportunity to become a family man.
He now has a few kiddos and lives in a Philadelphia suburb with his wife. In addition to this, Justin can simply jet off to Hollywood when a job comes up. In many ways, he has landed the best of both worlds. So, what does this former Idol think of his life now? He said: 
"It works for me here. I commute into New York when I'm doing a show. I fly to wherever I need to fly when I'm doing other stuff, I just love that I can have a house and a backyard and good schools, and literally both sets of our parents a mile away. It's just ideal."
---
Catching Up With Kelly
She has come a long way from the rumors of her love affair with Justin Guarini. Through the years, Kelly has become a star, unlike many others, and we hope she can rise stringer after her current relationship troubles. We do not doubt that this will inspire another great album!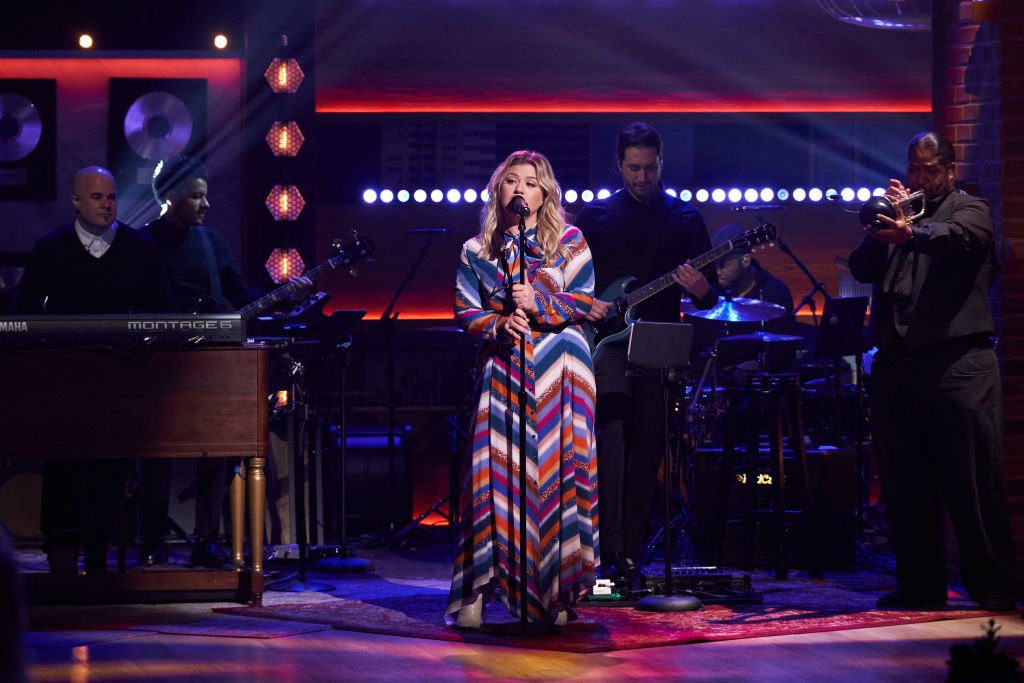 Fans can catch up with regularly on her talk show but also through social media. Kelly loves to share snaps on her Instagram, and we can't wait to see what's next for this megastar. It's also been announced that she'll be back as a judge for the next season of The Voice, so look out for that! 
The story of Kelly and Justin has been around for a while, and we still love reminiscing about the pair who was blasted out of obscurity into total stardom. Did you know that they confirmed rumors about their relationship a few years ago? Let us know if you think Kelly will start dating again and be sure to click the share button!