List Of Celebrity Fathers Who Have Many Kids
Who says that ordinary people are the only ones allowed to have multiple children? Celebrities can also have them all, as many as they want. Life may be tough for them as people who are scrutinized by the public eye, but who cares? They have adoring children who look up to them as their hero when they walk in the door of their homes. Here is a list of Celebrity fathers who have many kids under their wing.
---
GEORGE FOREMAN IS WINNING AT LIFE WITH DOZEN OF KIDS
Even though the boxing heavyweight title holder's career took an unexpected turn when he was defeated in his 1997 fight, he has still found so many success in boxing, in being a celebrity pitchman, and also in being a dad of 12. He had been married four times and had 10 kids with the four wives.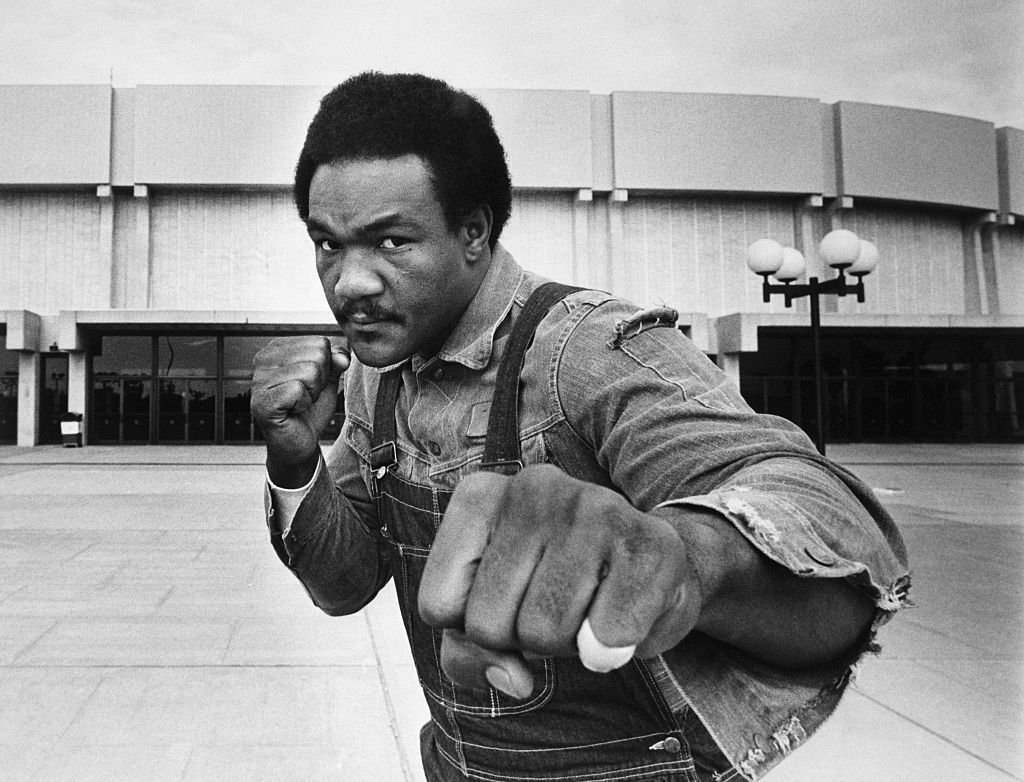 His girls all have different names but George didn't stress at all in naming his boys because he named all of the George with different numerals. He gave them nicknames for their life to be easier also. George II is Junior, George III is Monk, George IV is Big Wheel, George V is Red, and George VI is Little Joe. Smart daddy George!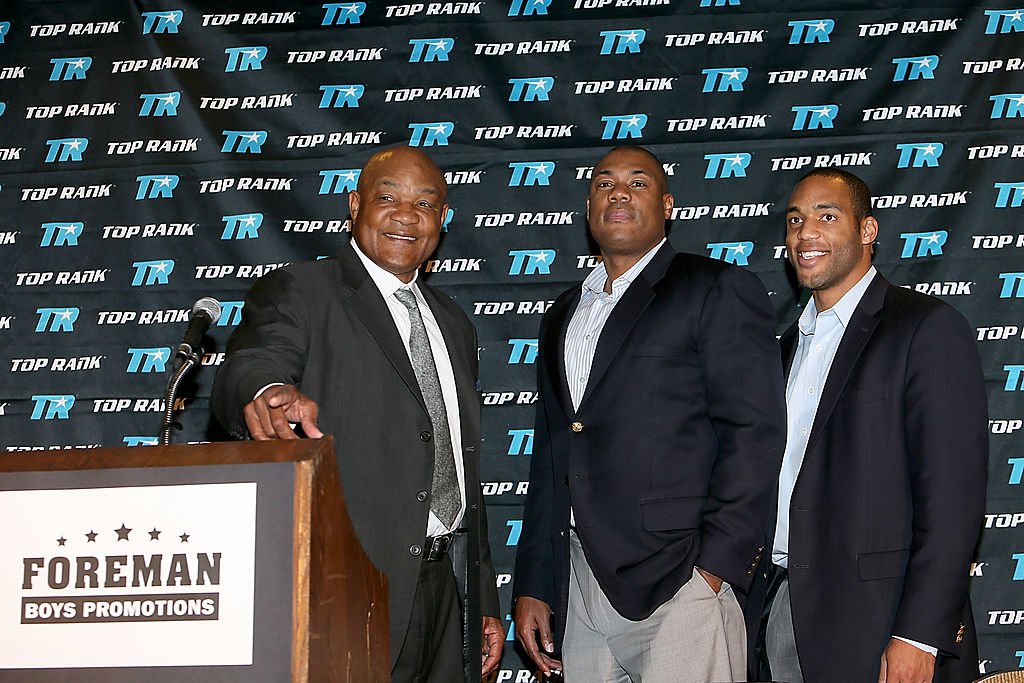 ---
JUDE LAW: 70 ROLES AND 5 KIDS AT 47
The heartthrob on screen for so many decades prove that his good looks are not just for display, it has its many uses. Law has landed so many roles, thanks to his good acting and of course the beautiful genes that played a big part in his facial features. Those wonderful genes are now passed on to six children.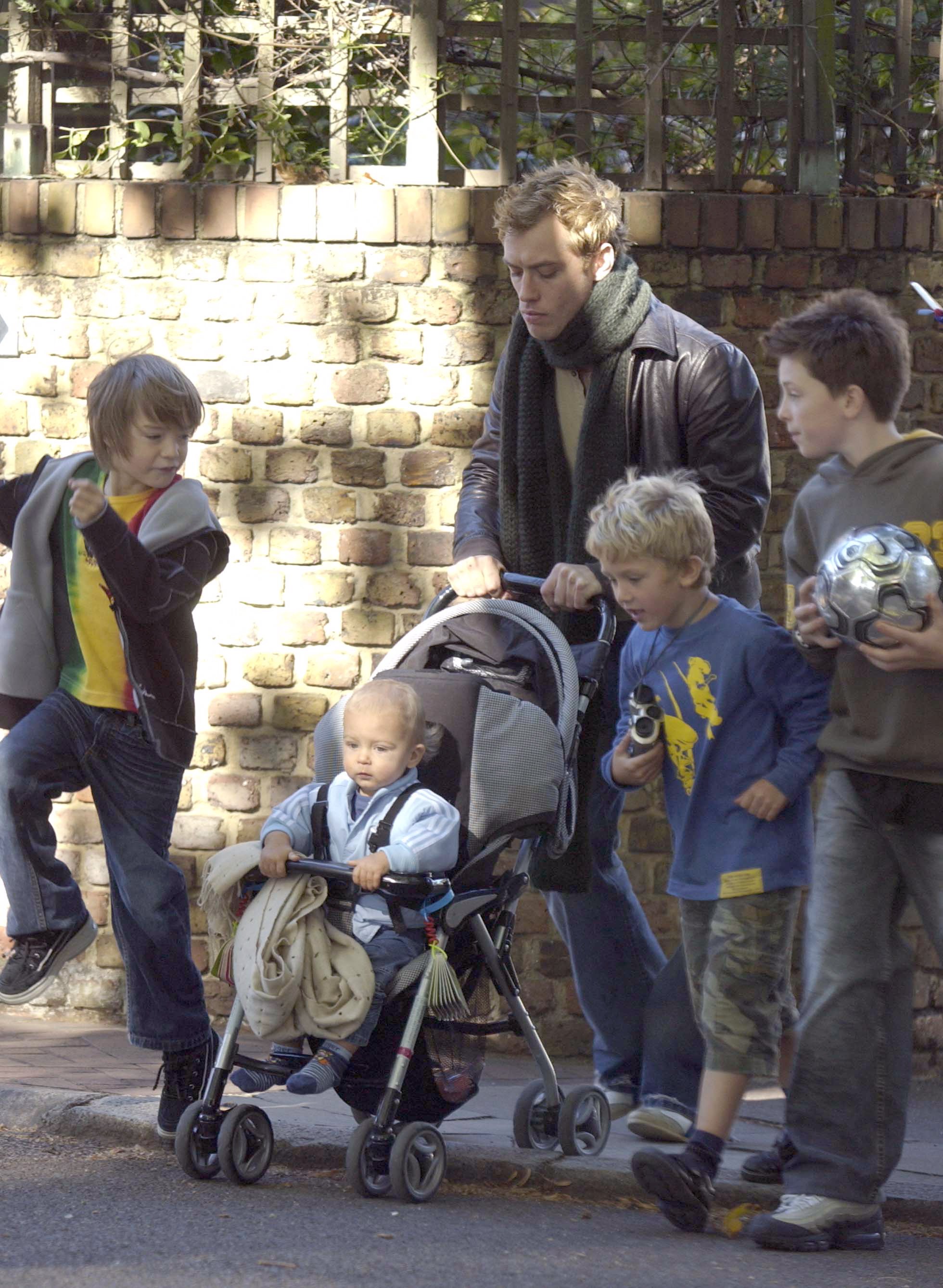 Jude Law has three children with his first wife, Sadie Frost. The eldest, Rafferty, is now the lead actor in the remake of Oliver Twist, his sister Iris Law is a model and their youngest brother was praised for his acting in Dotty. After the divorce, Law had Sophia with Samantha Burke and he had a daughter with Catherine Harding.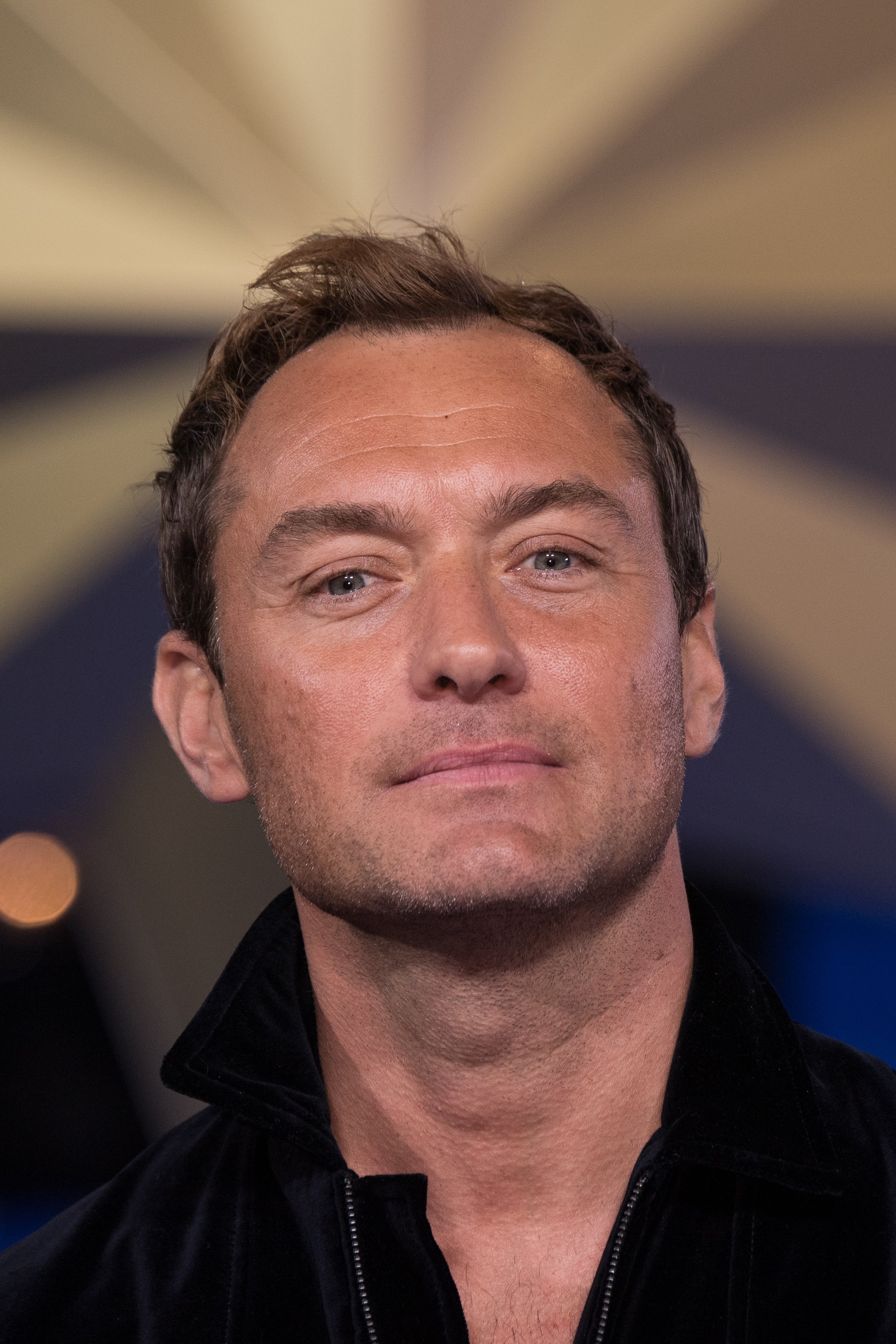 ---
DWYANE WADE: THE STAR NBA PLAYER DAD
Miami Hit's shooting guard is married to Actress Gabrielle Union and they have a young daughter together. However, little Kaavia James Union Wade, who was born through a surrogate after the couples struggle to have a child for so many years, is not the only kid of Wade.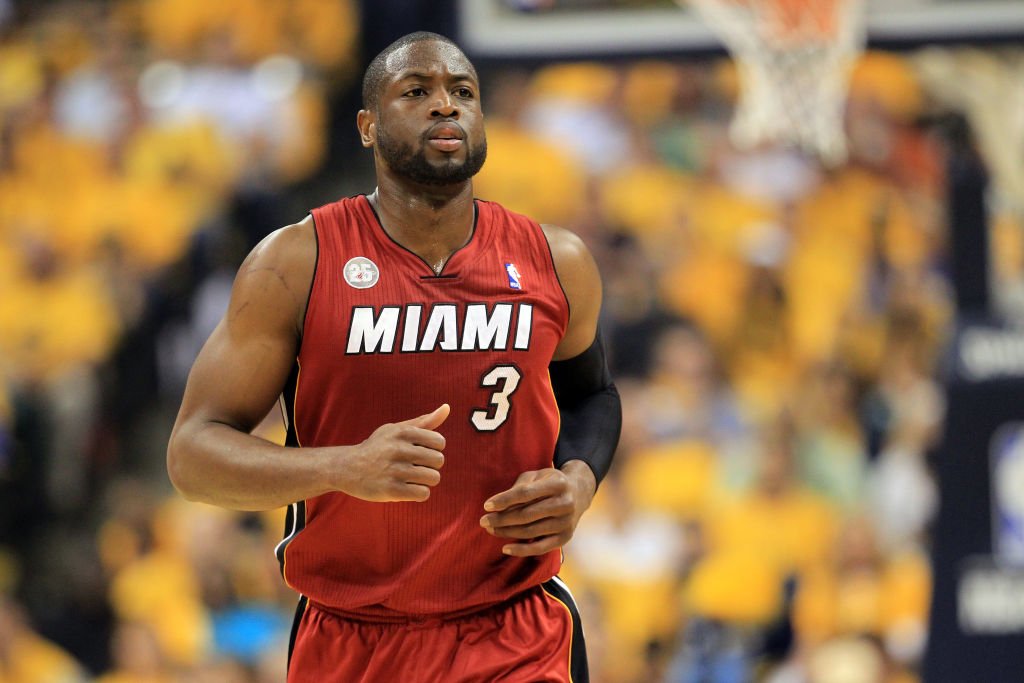 The basketball star has 2 children with his ex-wife, Zaire, and Zaya (who was Zion before). Gabrielle and Dwyane are supportive of Zaya when she announced that she's going to live as Zaya from then on. Before the couple was married, Dwyane had another child with Aja Metoyer named Xavier Zachariah.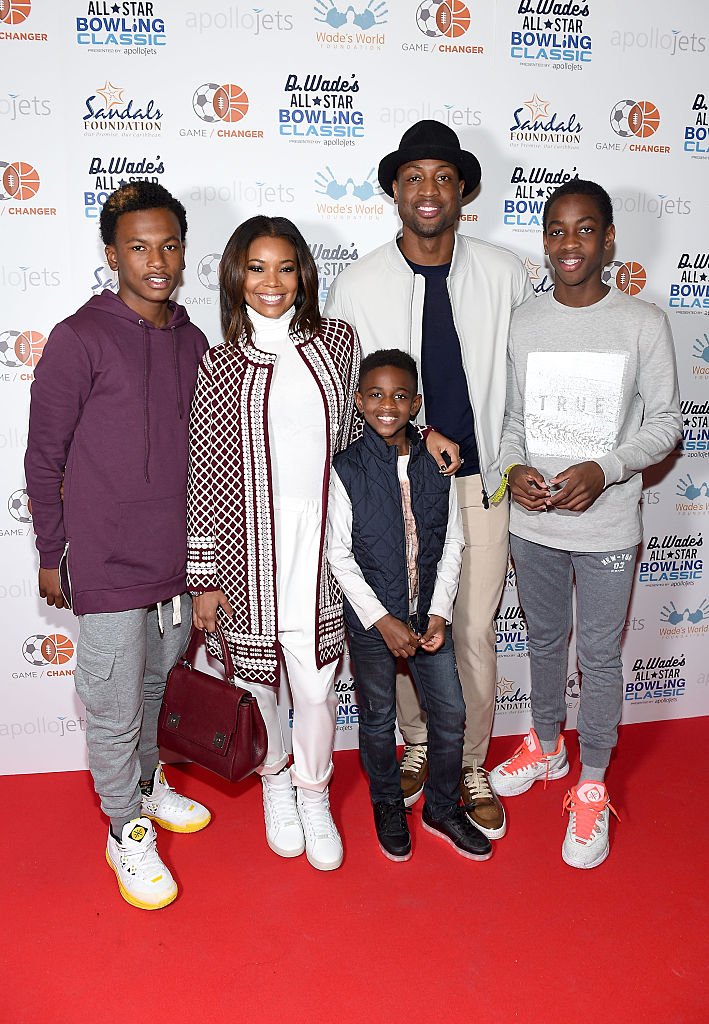 ---
MICK JAGGER IS ROCKING DADDYHOOD
The moves of Rock star Mick Jagger are definitely irresistible since he has now 8 kids with five different mothers. Recently, the Seventy-three-year-old rocker of Rolling Stones welcomed the 8th addition to the Jagger siblings with his girlfriend Melanie Hamrick. His firstborn, Karis, is now a Yale degree holder of Modern History and is also dabbling with acting and film production.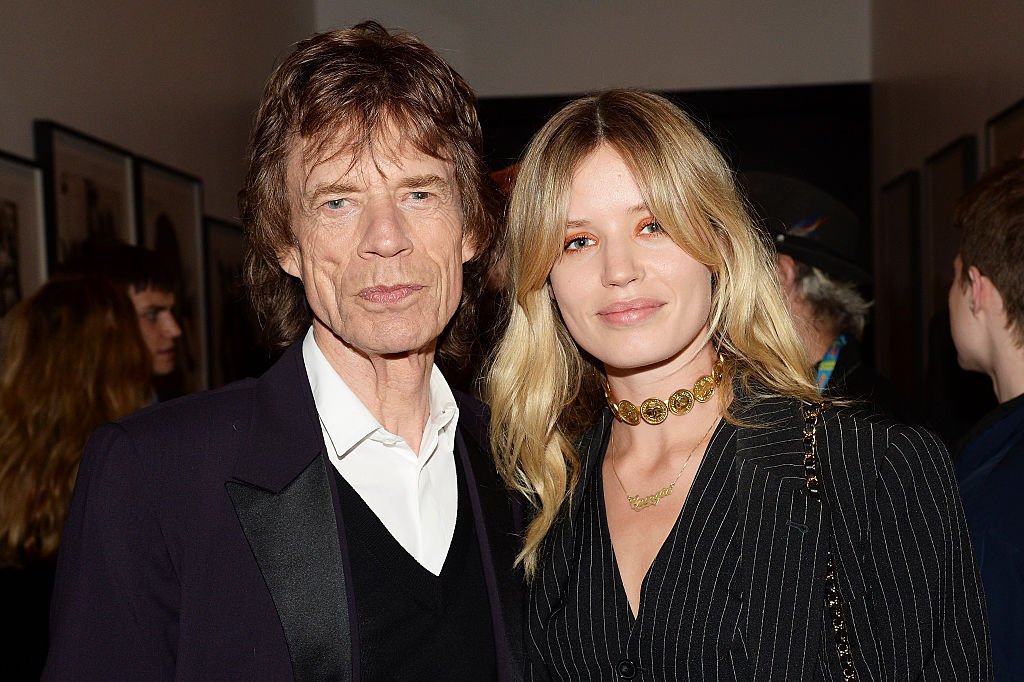 Jade Jagger has a jewelry company, Lizzie Jagger is a model, James Jagger followed in Mick's footsteps and is a rock star, Georgia is an Instagram star with 825,000 followers, Gabriel Jagger is landing a contract with a fragrance company and Lucas Jagger is currently enjoying football. It's like all of Mick's children are taking the spotlight on their own!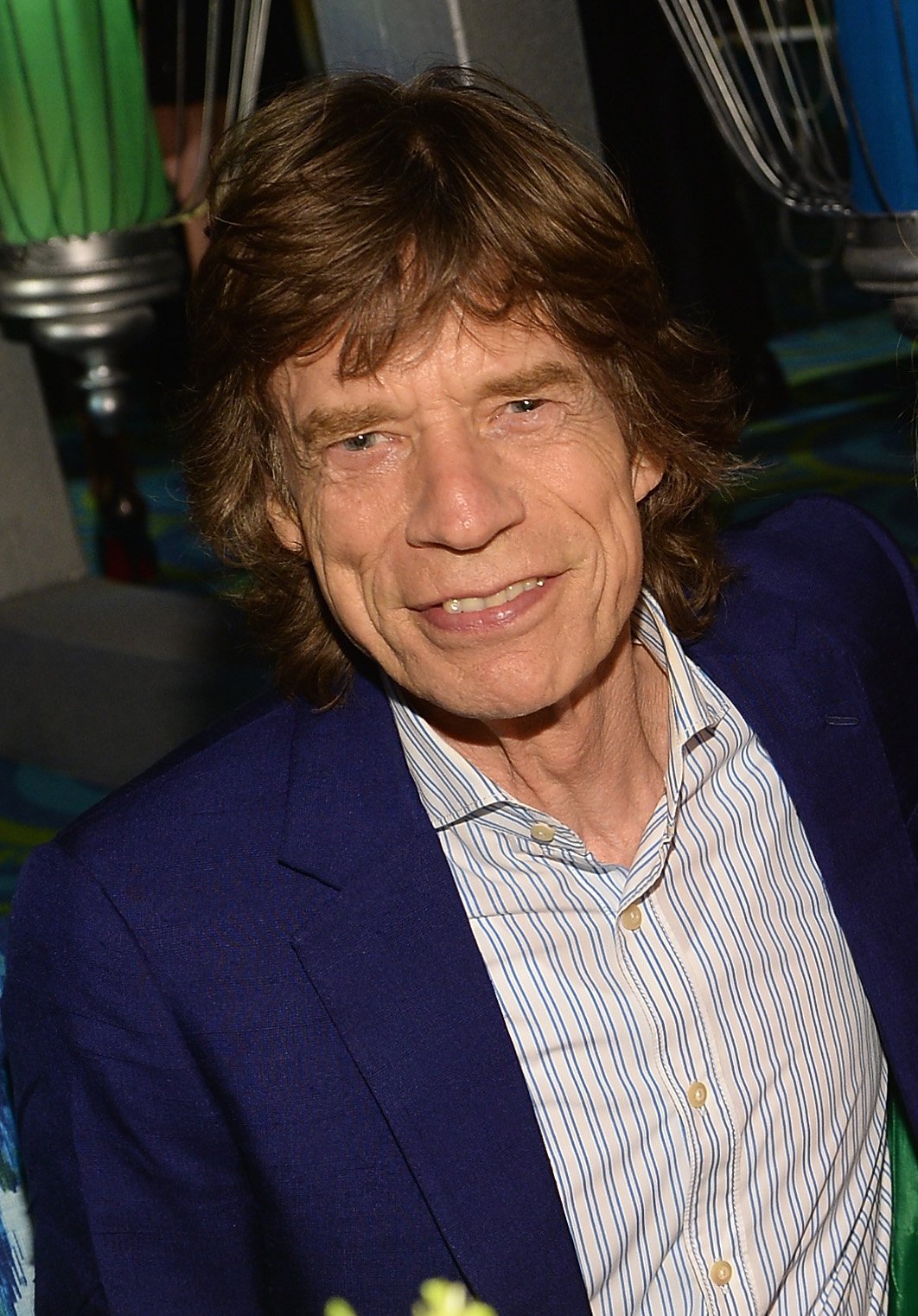 ---
NO ACHY BREAKY HEARTS FOR DADDY BILLY RAY
Some people who had watched Hanna Montana may have thought that Billy Ray Cyrus only had two children. The film is definitely far from real life though, Miley has 5 siblings! Their mother, Leticia Cyrus, is married to Billy for almost 25 years, and twice were they in the brink of splitting up but they held on.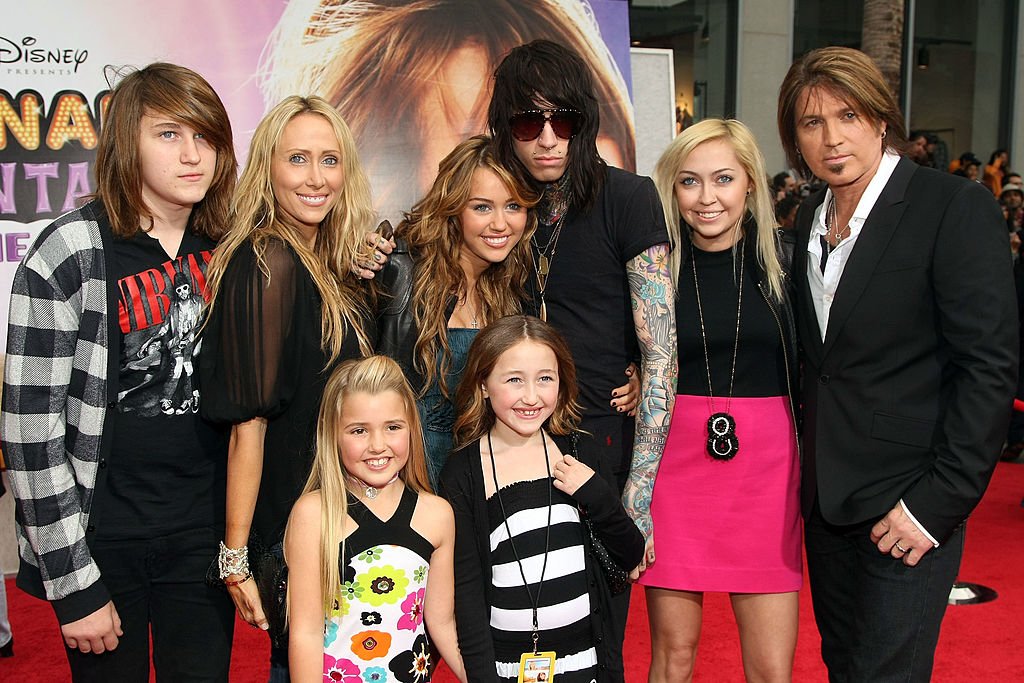 Their firstborn, Brandi is a writer and DJ. She's the style editor of stylenative.com. Trace Cyrus is a singer and Fashion Designer. Braison Cyrus is a singer, songwriter model, and a cranberry farmer. There's no doubt that people know what Miley has reached in life, and her younger sister, Noah, released her debut single "Make me cry" in 2016.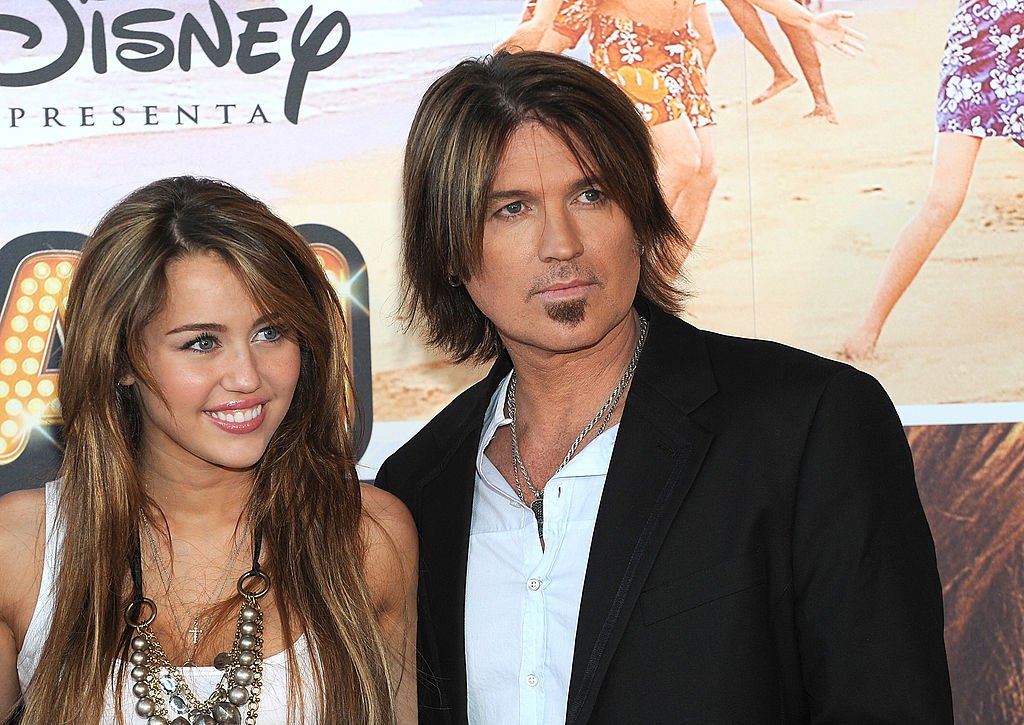 ---
BOB MARLEY'S 11 KIDS IS NOT ALL OF IT?
It is rumored that the Reggae Star has more children than what was acknowledged, and come to think of it, he already has 11 known ones with 8 different mothers. He had three children with Rita and he adopted her 2 children from past relationships. Sharon is a curator of Bob Museum in Jamaica. Cedella is a designer for Puma.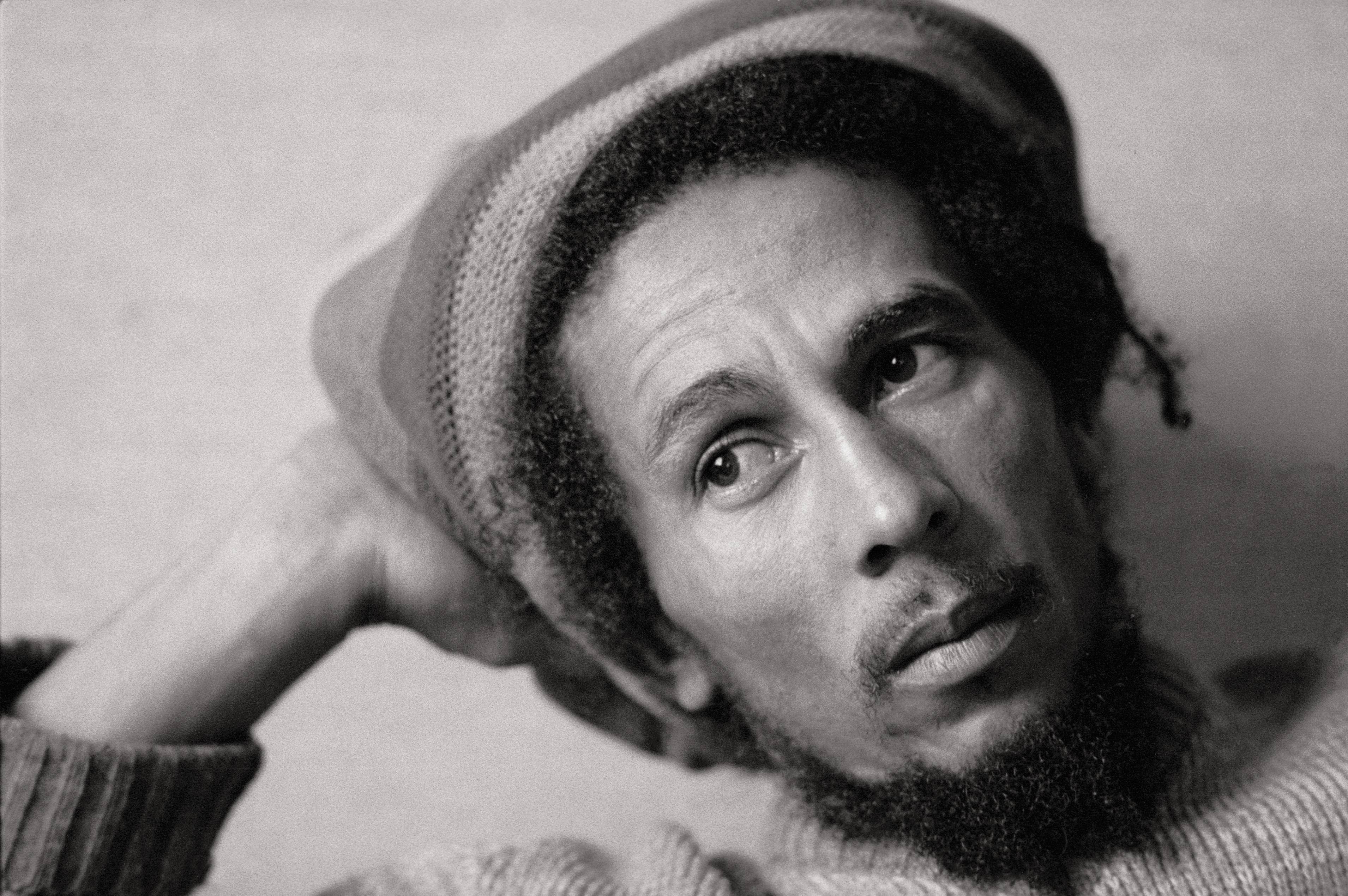 David is a solo artist and has 5 Grammy awards. Stephen is an 8-times Grammy-winning musician, while their brother Robert and sister Karen live a private life. Rohan is a professional football player, Stephanie is a Spa Director, a Grammy Award-nominated musician, Ky-Mani is a popular reggae and dancehall musician and Damian is a musician with three Grammy awards.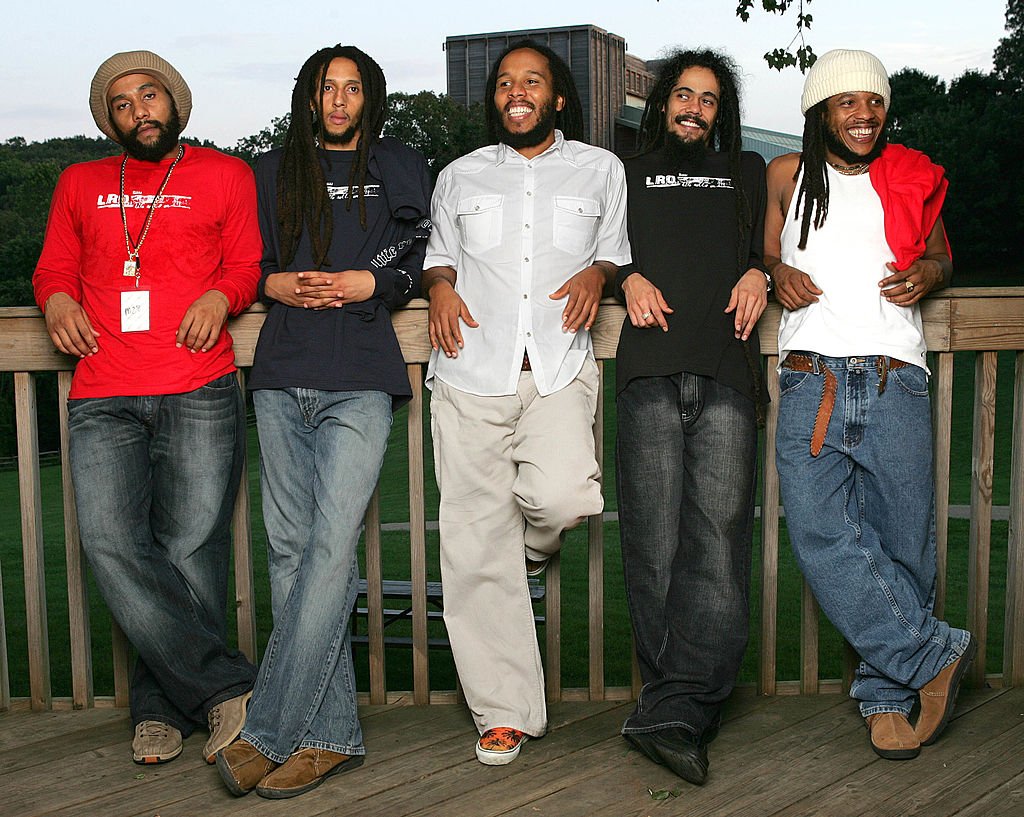 ---
DUANE CHAPMAN IS DADDY OF A DOZEN
Dog the Bounty Hunter has a large brood with his wife Beth, ex-wives La Fonda, Sue Darnell, Anne M. Tegnell, Lyssa Rae Brittain, and Tawney Marie and with a woman named Debbi White. He has two children with La Fonda, Duane Lee and Leland Blane.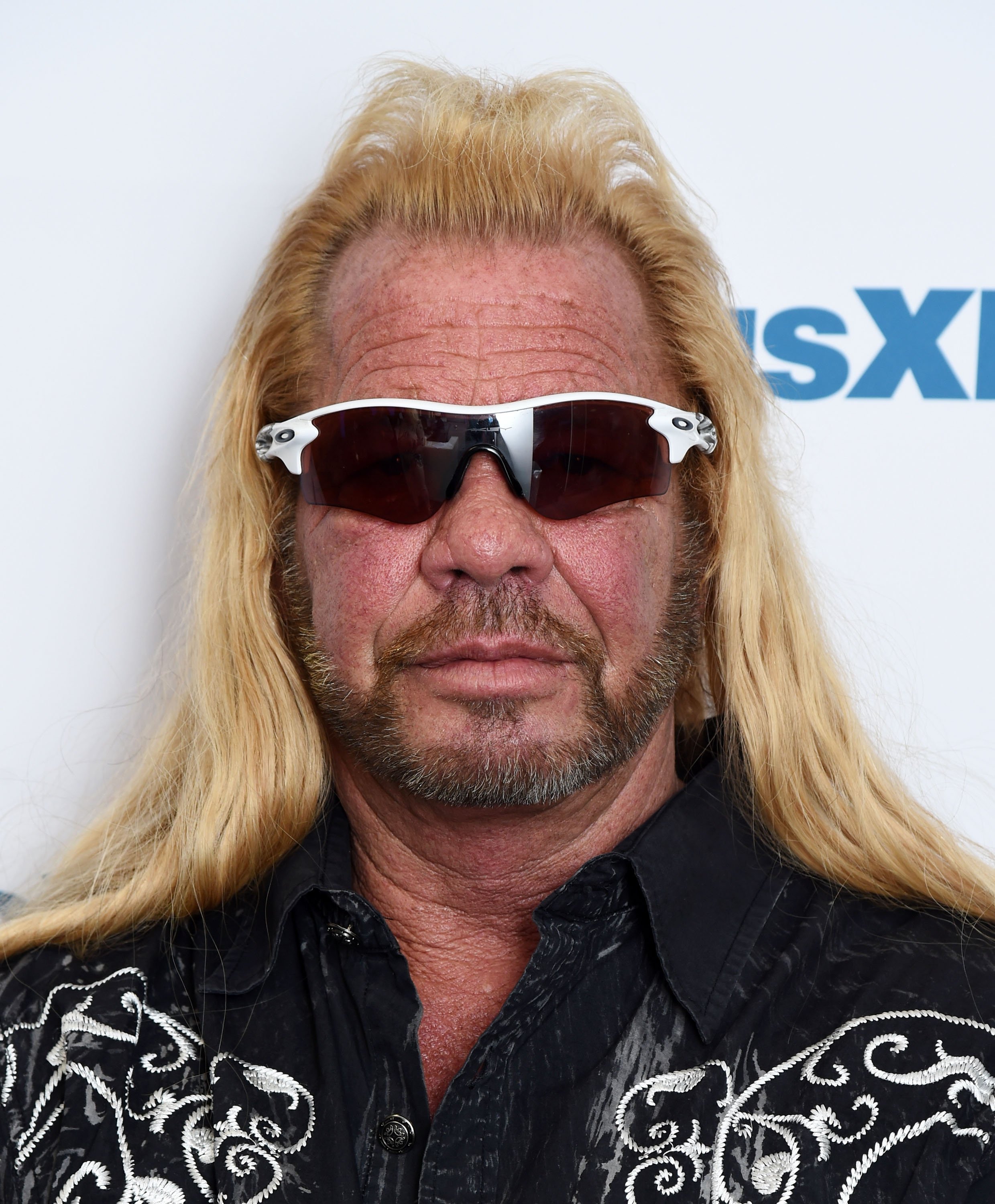 Three children, Zebadiah, Wesley, and James, were born to second ex-wife Ann Tegnell. Barbara, Tucker, and Lyssa are from the third wife. Bonnie and Garry Chapman were of wife's Beth and he became the adoptive father of Cecile Barmore Chapman who was Beth's daughter in a past relationship.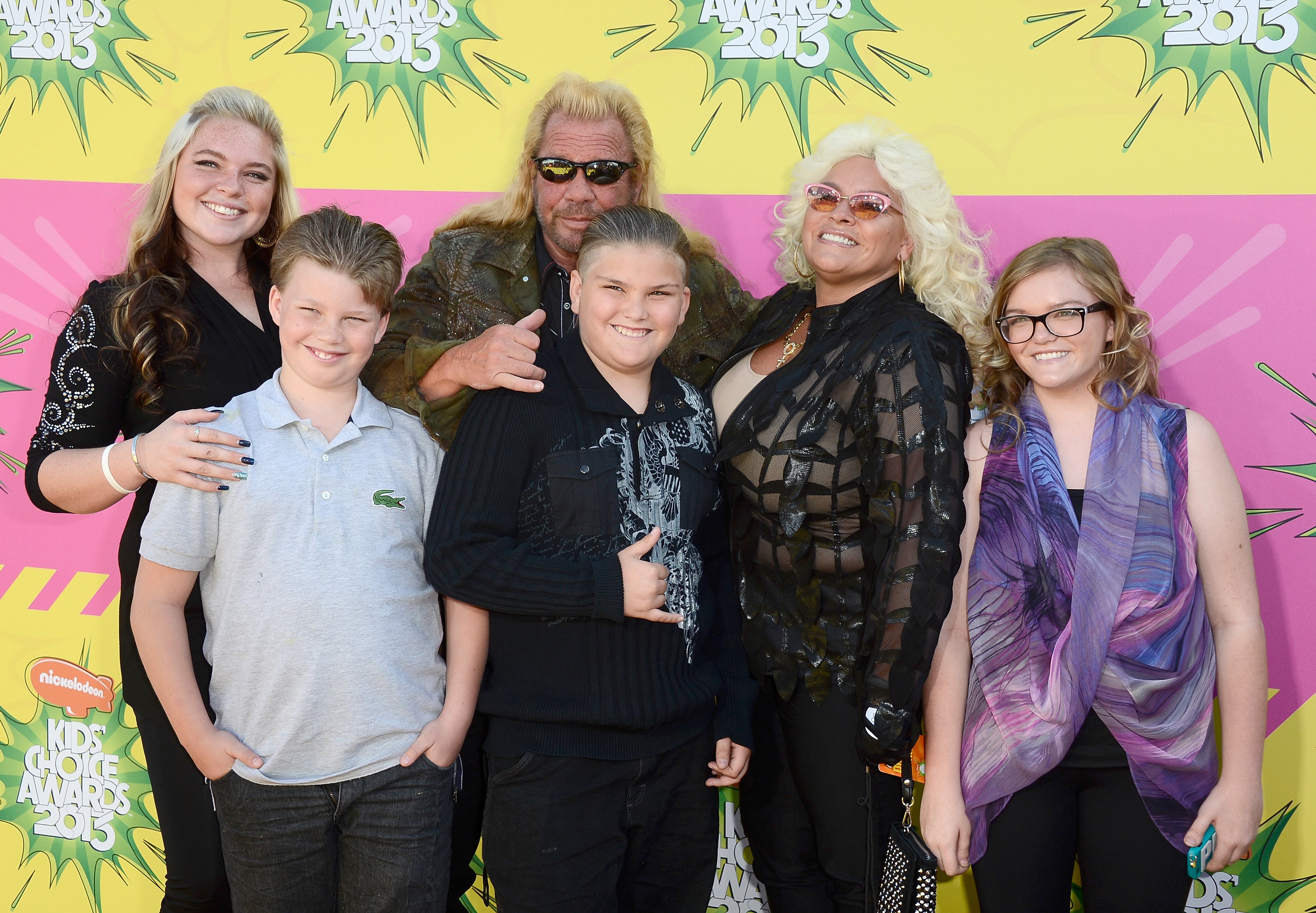 ---
KEVIN COSTNER'S BEST ROLE? BEING THE FATHER OF 7
The 63-year-old Academy Awardee is proud of what he has reached but he said that his proudest moment is when he is playing the important role of fatherhood. Costner's children are ranged from 8-32 years old. With his first wife, Cindy Sylvia, they had 3 kids named Annie, Lily, and Joseph.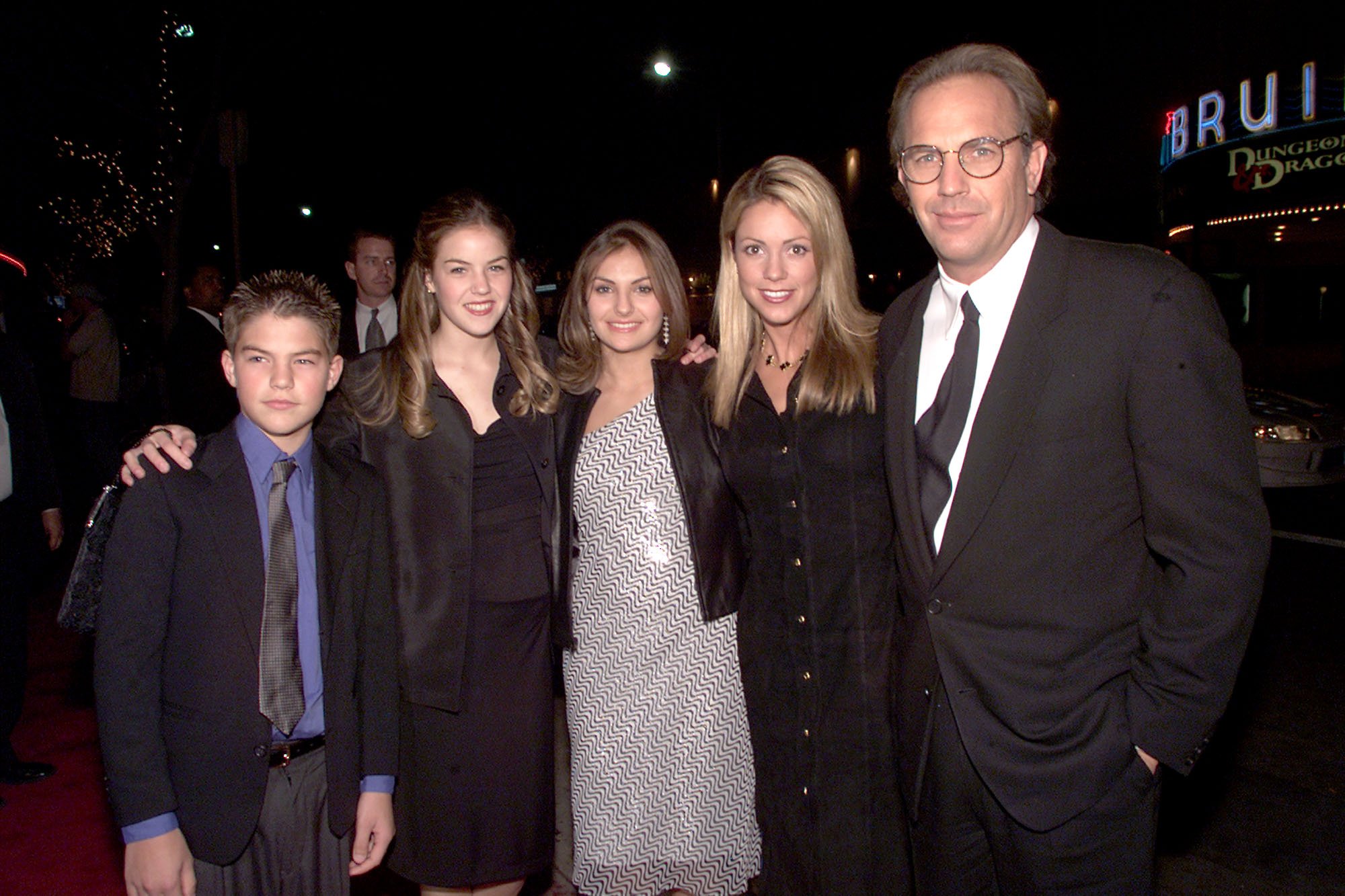 The kids can't be their glue forever, however, and the couple divorced which led the actor to have many flings. He afterward fell in love with Bridget Rooney and she had Liam. After their split, he met Christine Baumgartner and they have 3 children. His children are his top priority.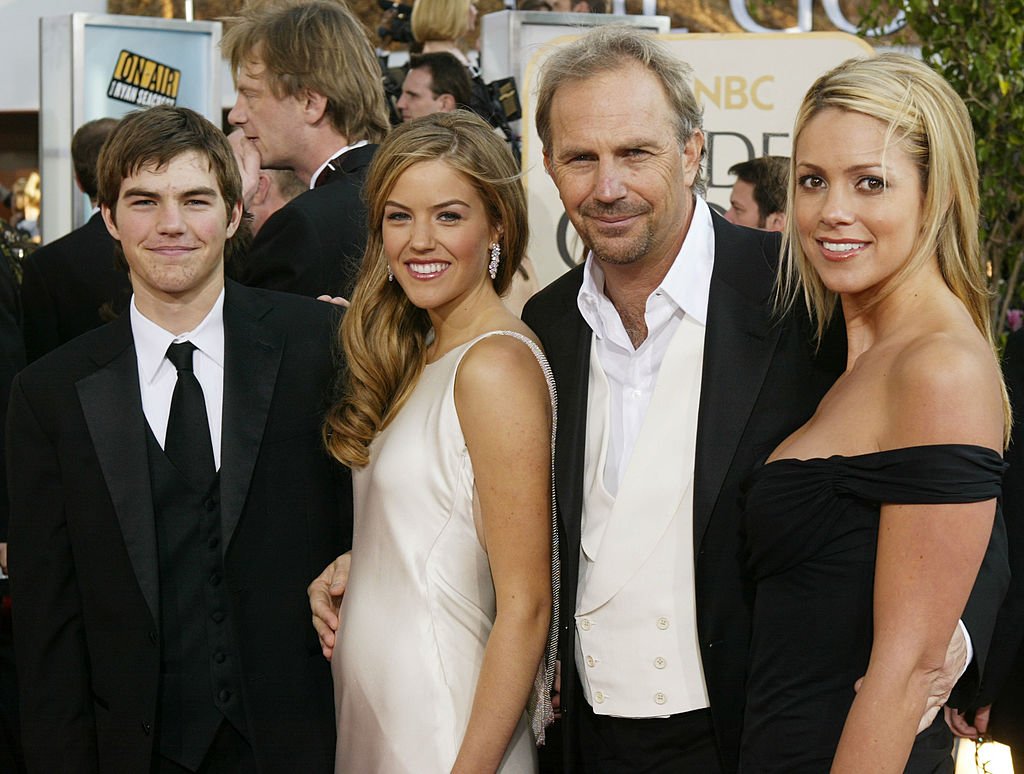 ---
MARLON BRANDO: DAD OF DIVERSE KIDS
Even though Brando avoids speaking in detail about his family and kids, it is known that he has 11 children. He had been married three times to three different actresses and he had 5 children with them. 3 of his kids were with his housekeeper and the other three are from affairs. A couple of his more known children are Christian and Cheyenne.
---
DAVID BECKHAM AND HIS GREATEST TROPHY
This man is really versatile-- from being a football star up to changing his baby's diaper, he won't back down. The then football hottie has four kids with his wife Victoria, claiming that they are his greatest accomplishments. The couples love to take travel and photographs of their kids as they grow up.
The Beckhams spent their summer in Puglia, Italy, enjoying the fresh air and their farmhouse. Daddy Beckham posted a photo of him and his eldest son Brooklyn, making the fans go crazy with their "like father, like son" jaw-dropping looks!
---
JAMES VAN DER BEEK LAUGHS AND CRIES WITH HIS LOVED ONES
The 2009 San Diego Film Festival's best actor has been into acting since he was a teenager. Van Der Beek is known for his roles in Dawson's Creek and Varsity Kids. He has no kids with his first wife Heather Mccomb. In 2010, he married the business consultant Kimberly Brook and they have five kids-- Olivia, Joshua, Annabel, Emilia, and Gwendolyn.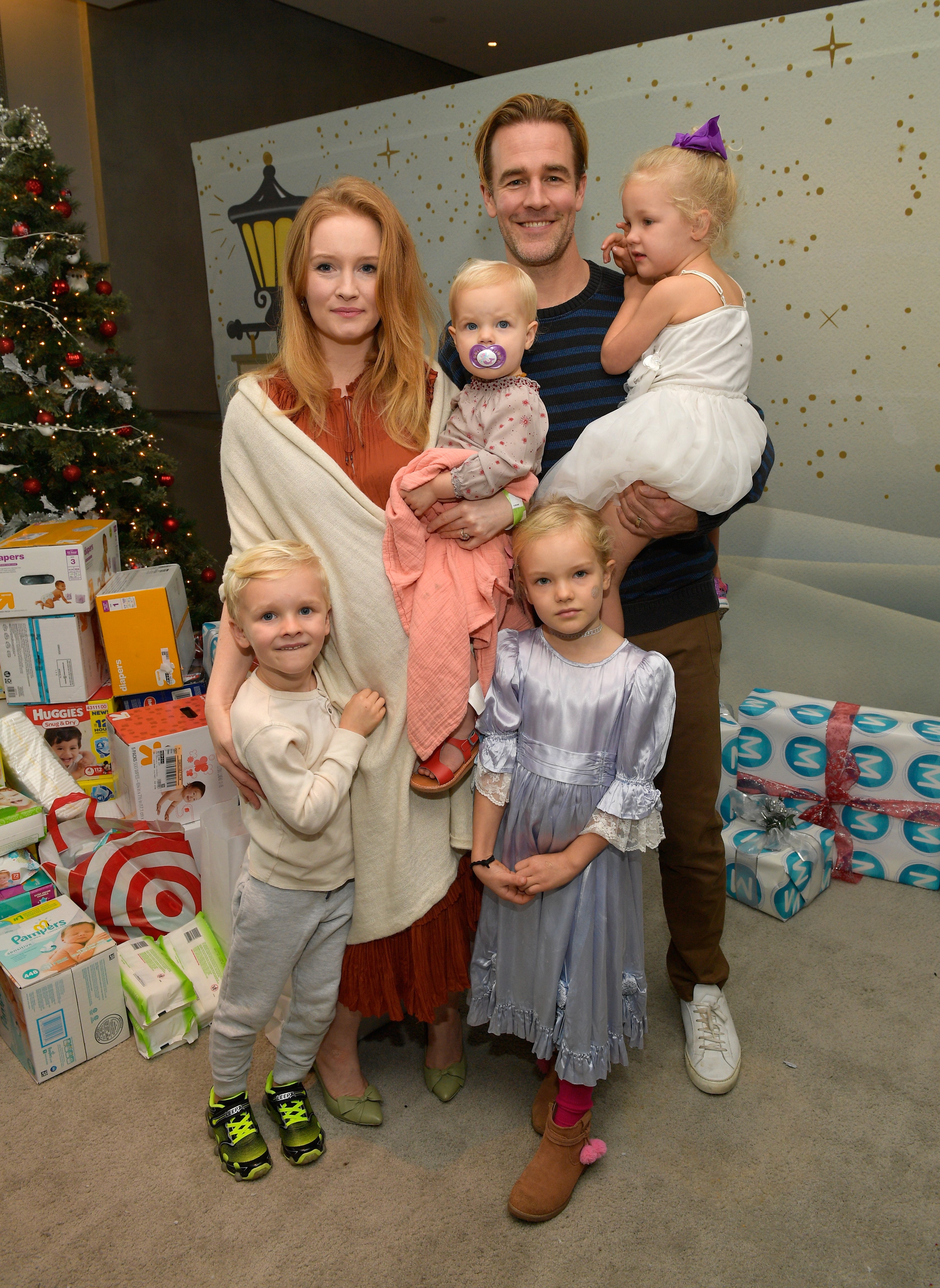 ---
STEVEN SPIELBERG AND HIS BLENDED FAMILY
In 1985, before Steven Spielberg and his former wife, actress Army Irving divorced, they had their first son Max. Spielberg made the film Indiana Jones and The Temple of Doom, where he met the actress Kate Capshaw, his second wife. There are seven children in the family-- Capshaw's child from her former marriage, their adopted son, and five kids.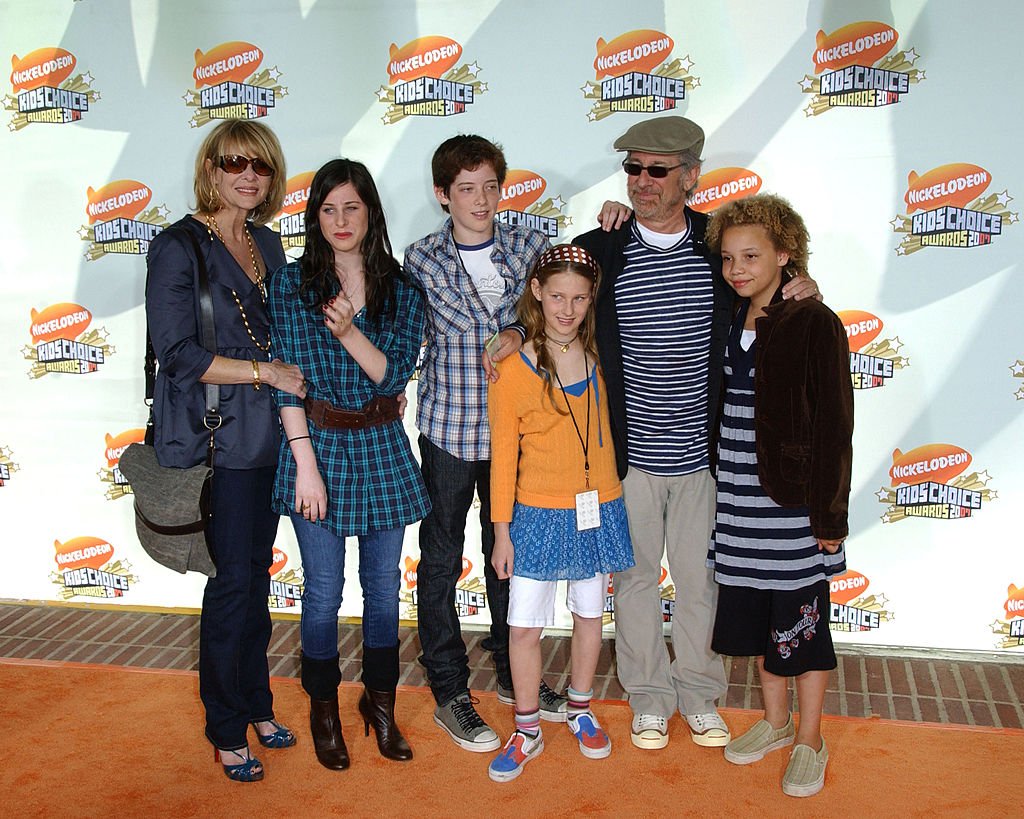 ---
CHRIS O' DONNELL HAS BEEN MARRIED FOR 21 YEARS!
If there's a list of "staying strong" star couples, for sure Chris O'Donnell and wife Caroline Fentress will be on top. These two Hollywood stars are married for twenty years and have five kids together, with very close age gaps. The eldest is 20 years old while the youngest is 12.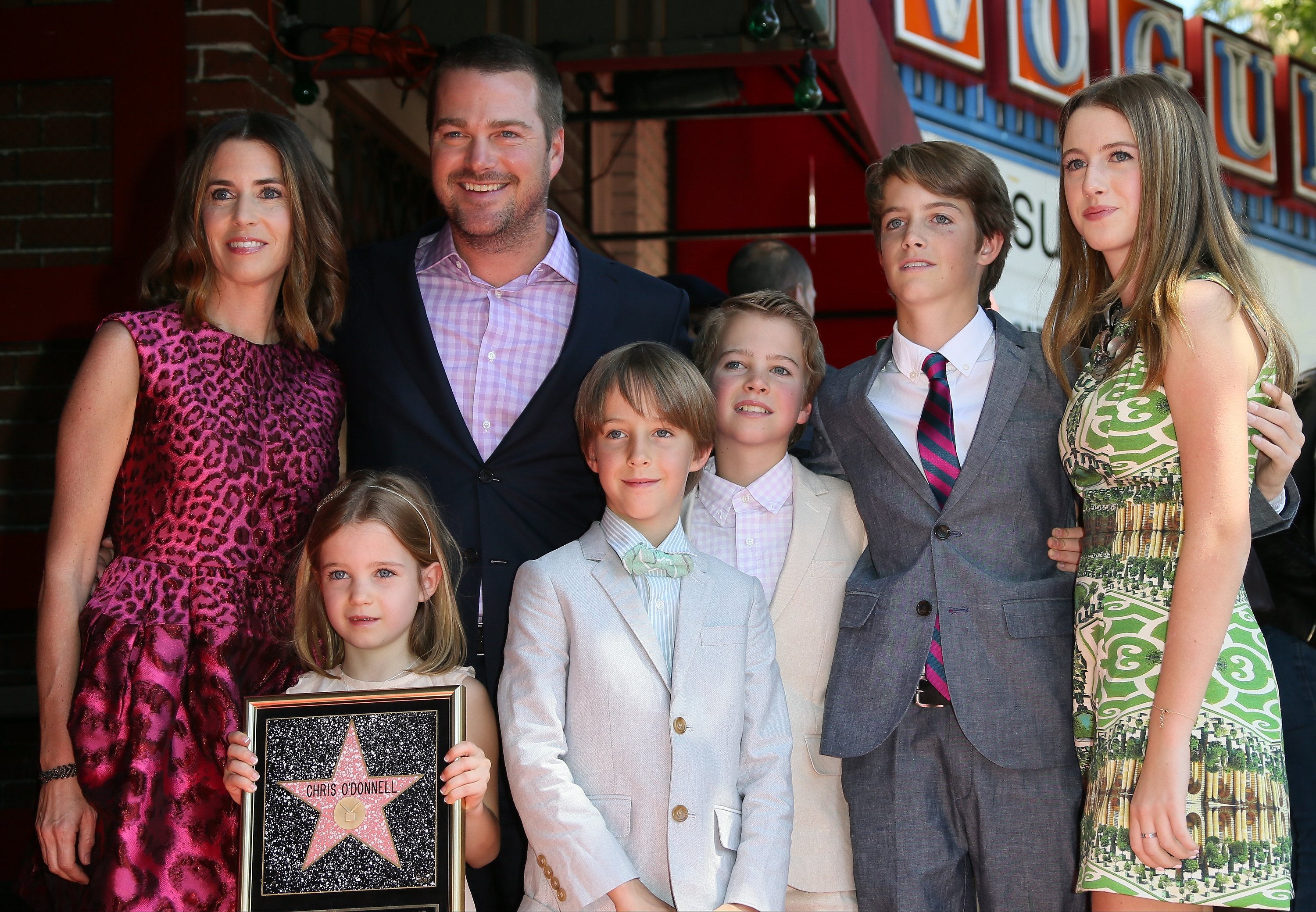 ---
THE BADDEST MAN IN THE PLANET IS ACTIVELY RAISING SIX KIDS
Known as the "baddest man in the planet" because of his career and titles in boxing, Mike Tyson is said to be keeping active as he raises his six kids; Mikey Lorna (30), Rayna (24) Amir (22),  Miguel (18), Milan (12) and Morocco (9).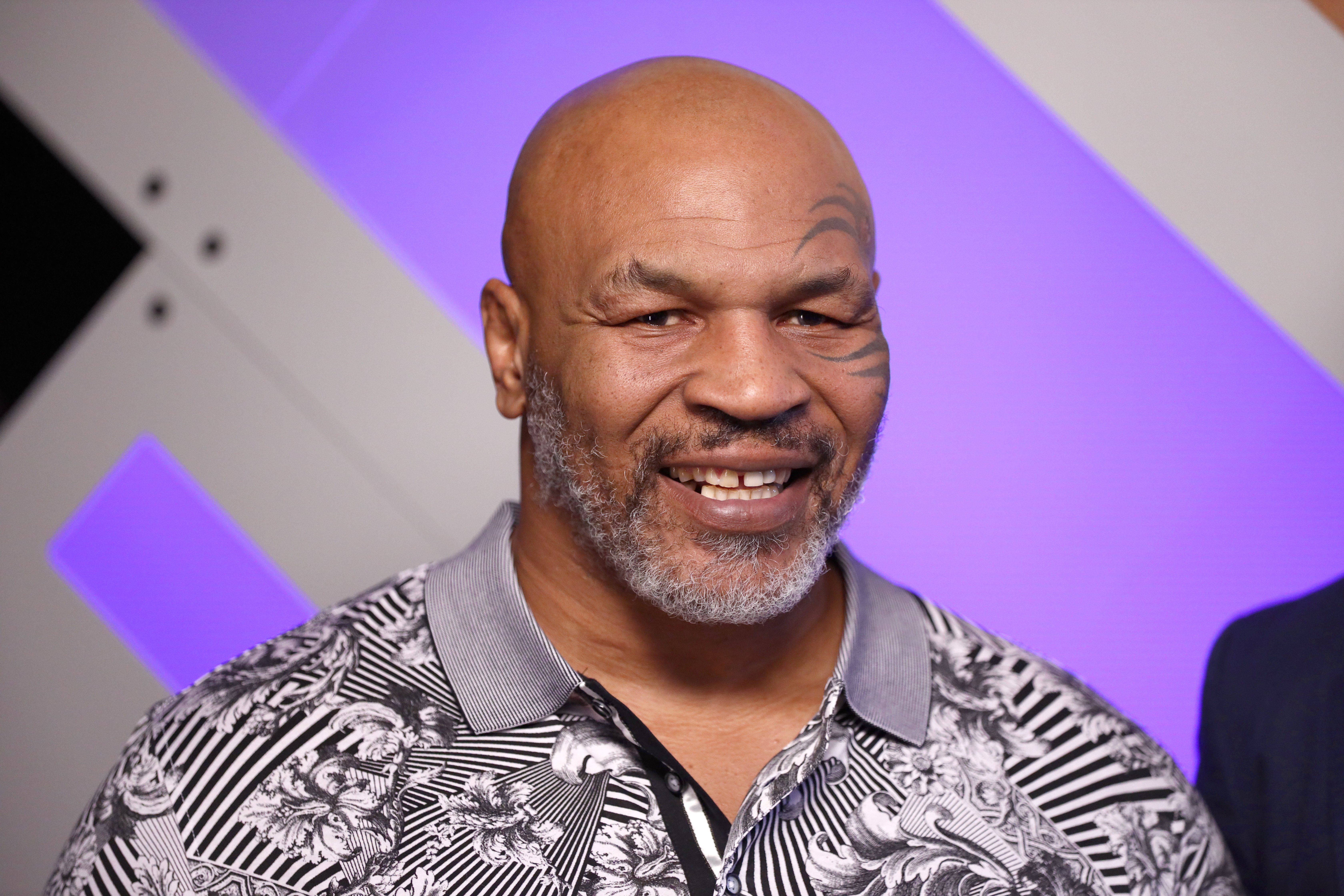 He is now on his third marriage. His daughter Exodus died through an accidental death in their Phoenix home and it was said that it is his lowest moment in life. His other children are pursuing different careers, ranging from clothes design to a musician, and to a professional tennis player.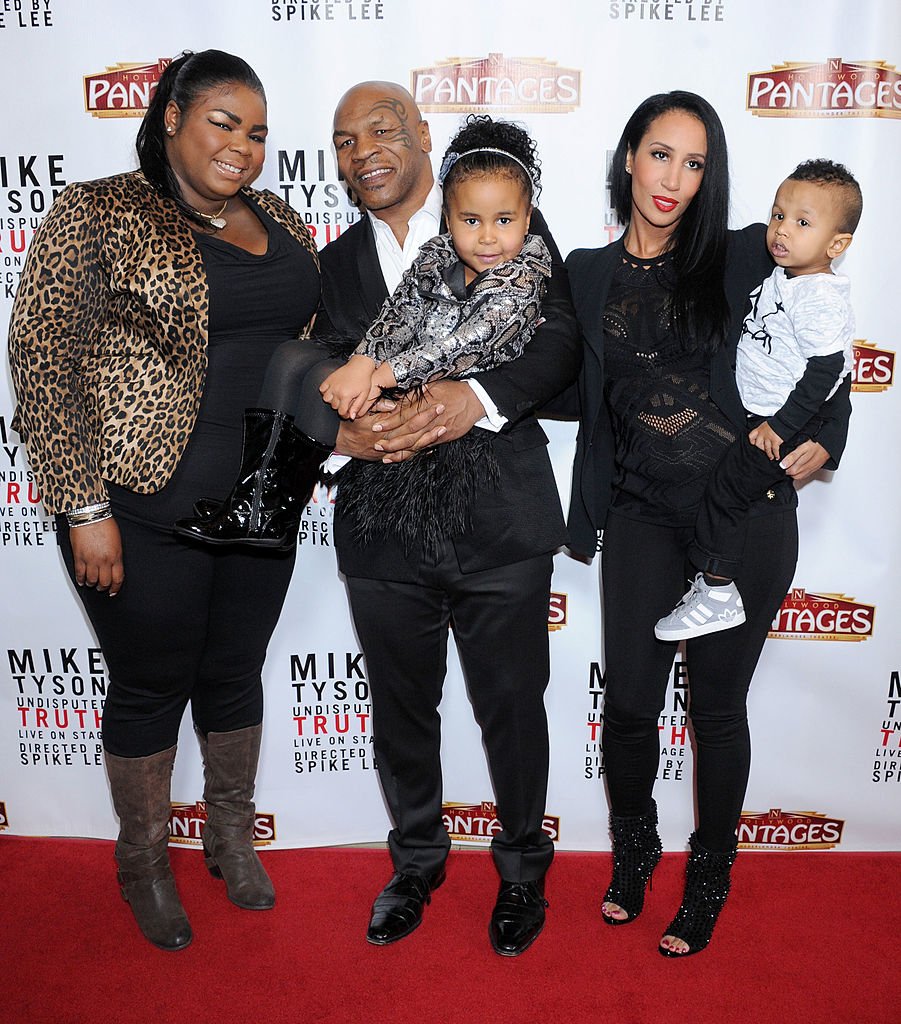 ---
EDDIE MURPHY IS NOW A GRANDFATHER
Eddie Murphy is not only legendary as a comedian but as a father too! All in all, he has 10 kids from 5 different ladies. His youngest kid is 1-year-old, from her fiancè Paige Butcher, a well-known model. In 2019, he became a grandfather when his granddaughter Elvie was born.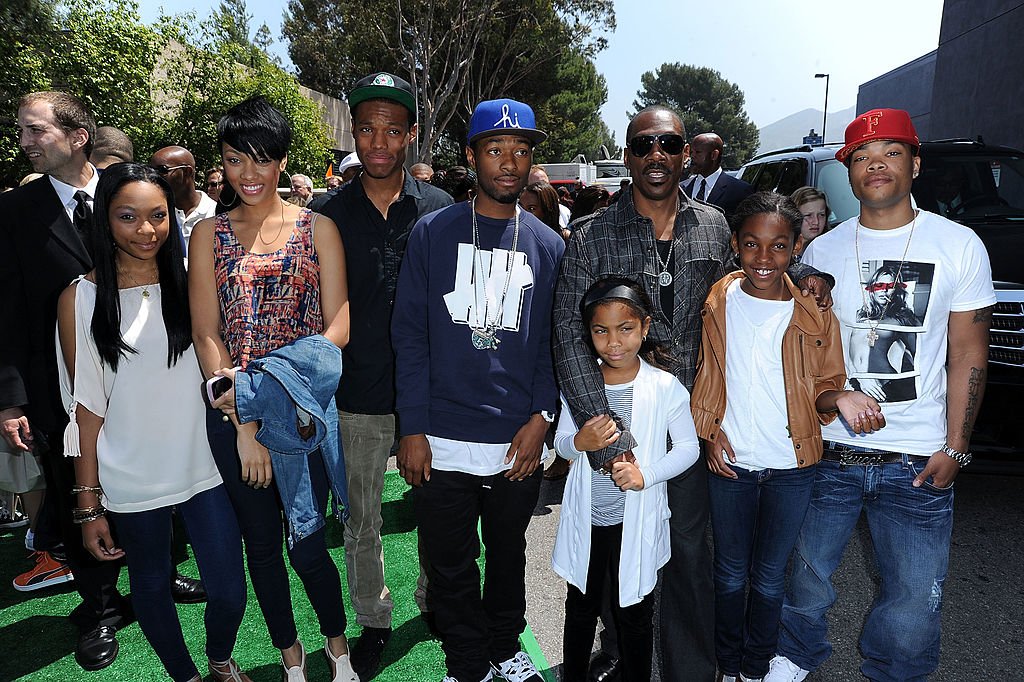 ---
ALEC BALDWIN WILL SOON HAVE HIS FIFTH CHILD WITH HIS WIFE HILARIA
Alec Baldwin and his wife, writer Hilaria had been through ups and downs but months ago, they received good news! The Baldwins will welcome the fifth child in the family this year! In total, the "Beetlejuice" actor has six children, including his daughter with former wife Kim Basinger.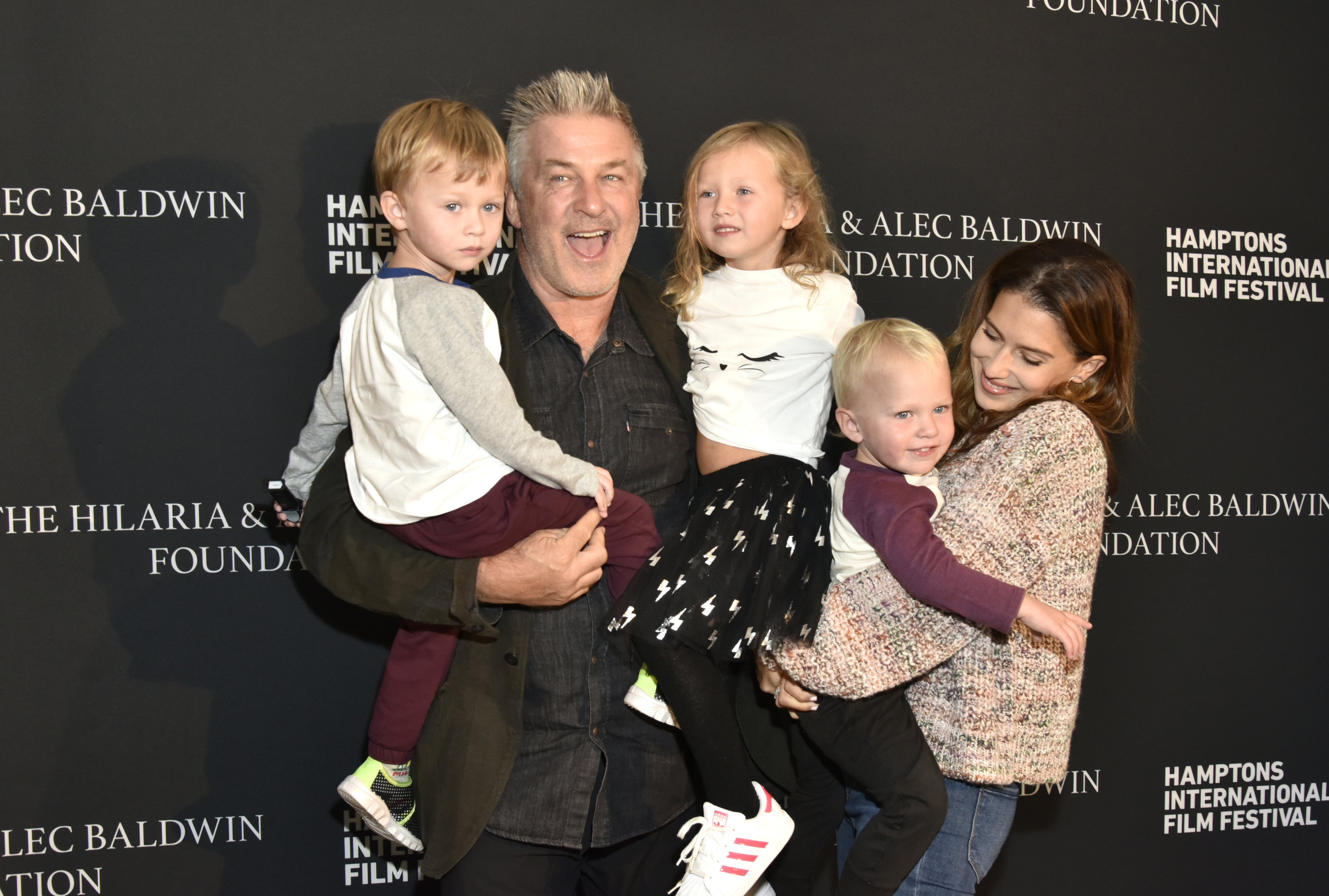 ---
MEL GIBSON AS A SUPPORTIVE DAD
The Braveheart actor truly has a brave heart, especially in raising nine kids! He has seven kids (two are twins) with his first wife Robyn Moore. Later on, her former lover, pianist Oksana Grigorieva gave birth to a baby girl. Now, he is in a relationship with screenwriter Rosalind Ross and they have a son.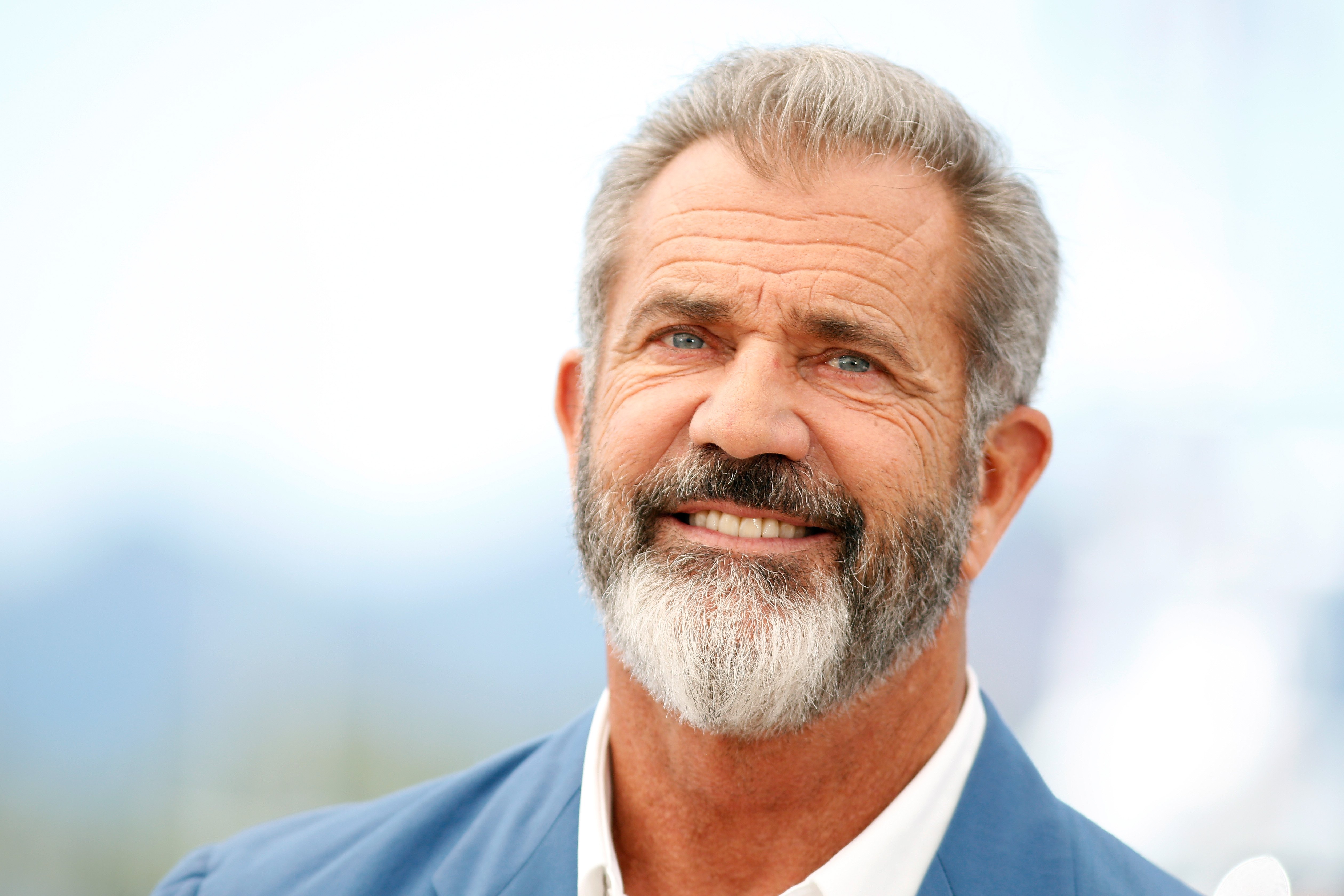 Mel's sons Milo and Christian share the same passion for acting. Milo confessed that his dad is an advocate of "do what you really want" and he is not forced to act in films. During quarantine days and before the premiere of his 2020 film Force of Nature, Mel and Rosalind were spotted in a grocery store, stocking supplies.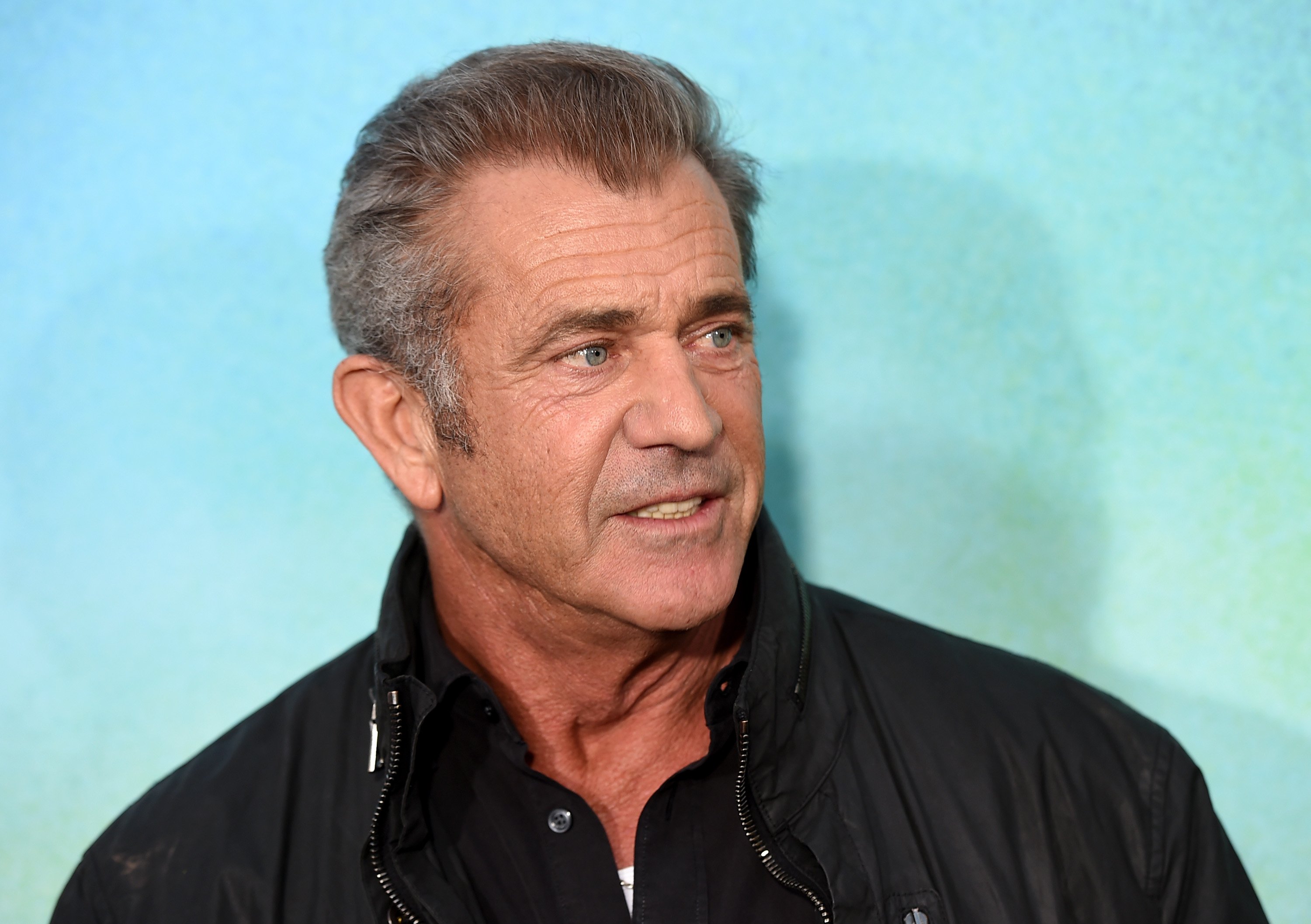 ---
GORDON RAMSAY'S RECIPE TO A HAPPY FAMILY LIFE
The famous celebrity star Gordon Ramsay has been married to Elizabeth Hutcheson for 24 years and counting! The couple has 5 kids (two are twins) and one daughter is following the steps of their father. Ramsay starred in his own cooking shows Hell's Kitchen and Ramsay's Kitchen Nightmare.
The chef star confessed that during challenging days, they try to reflect as a family. Also, he is a very good teacher to his children when it comes to financial aspects. Until now, Ramsay still serves us with his cooking skills and food travels in Indonesia and Tasmania among others.
---
BRAD PITT HAS FOUR ADOPTED KIDS
Even before Brad Pitt and Angelina Jolie got married, the Maleficent actress was already adopting kids. Later on, they were legally adopted by Pitt. The former Hollywood couple adopted four kids and they have two biological kids. Their youngest daughter played as baby Aurora in the film Maleficent. Their children are named Maddox, Pax, Zahara, Shiloh, Knox, and Vivien.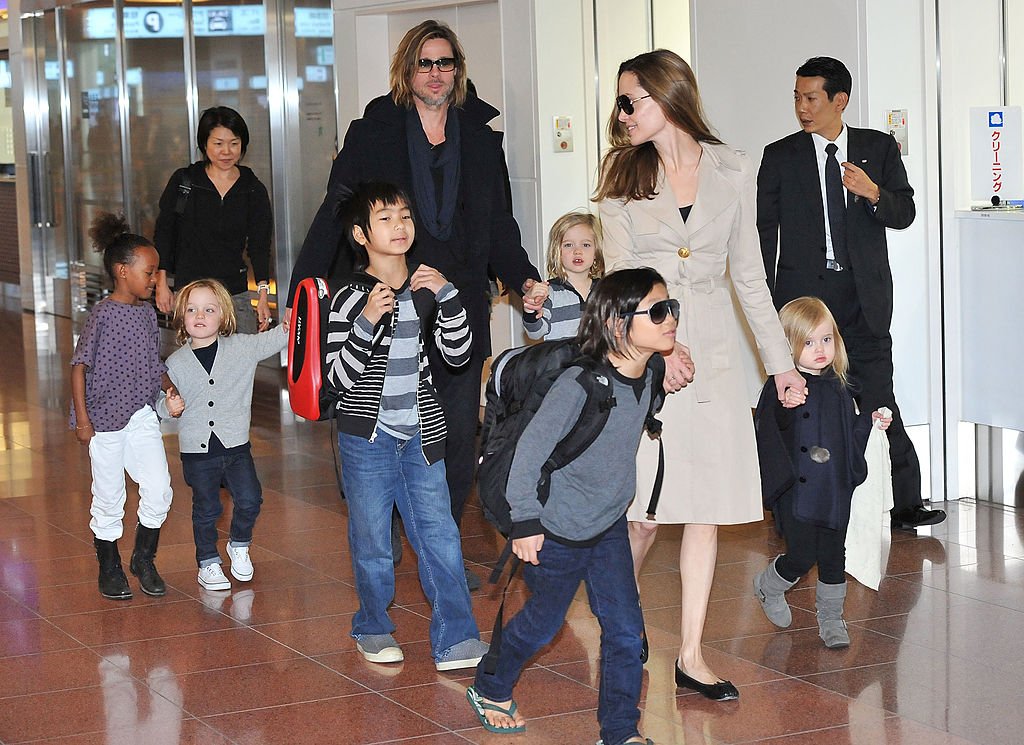 ---
CHARLIE CHAPLIN MARRIED HIS 16-YEAR-OLD FORMER LOVER
Charlie Chaplin is a famous classic comedian but in reality, his life, love life, is way too serious. She married Mildred Harris when she was 16 years old due to pregnancy scare but they ended up divorced. He had two more failed marriages after that until he married Oona O'Neill.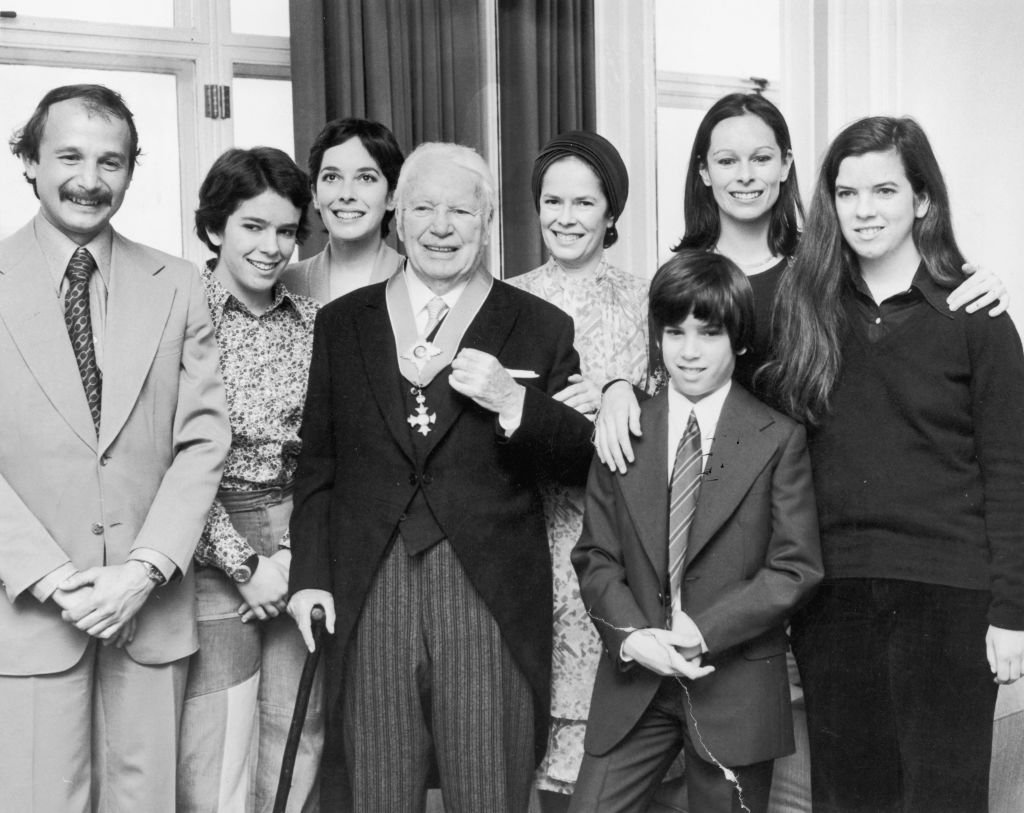 The late comedian, all in all, has 11 kids, eight from O'Neill, and the other three from his former wives. O'Neill remained Chaplin's wife until his death. Chaplin's legendary comedy and silent films include The Great Dictator (1940) and Limelight (1952).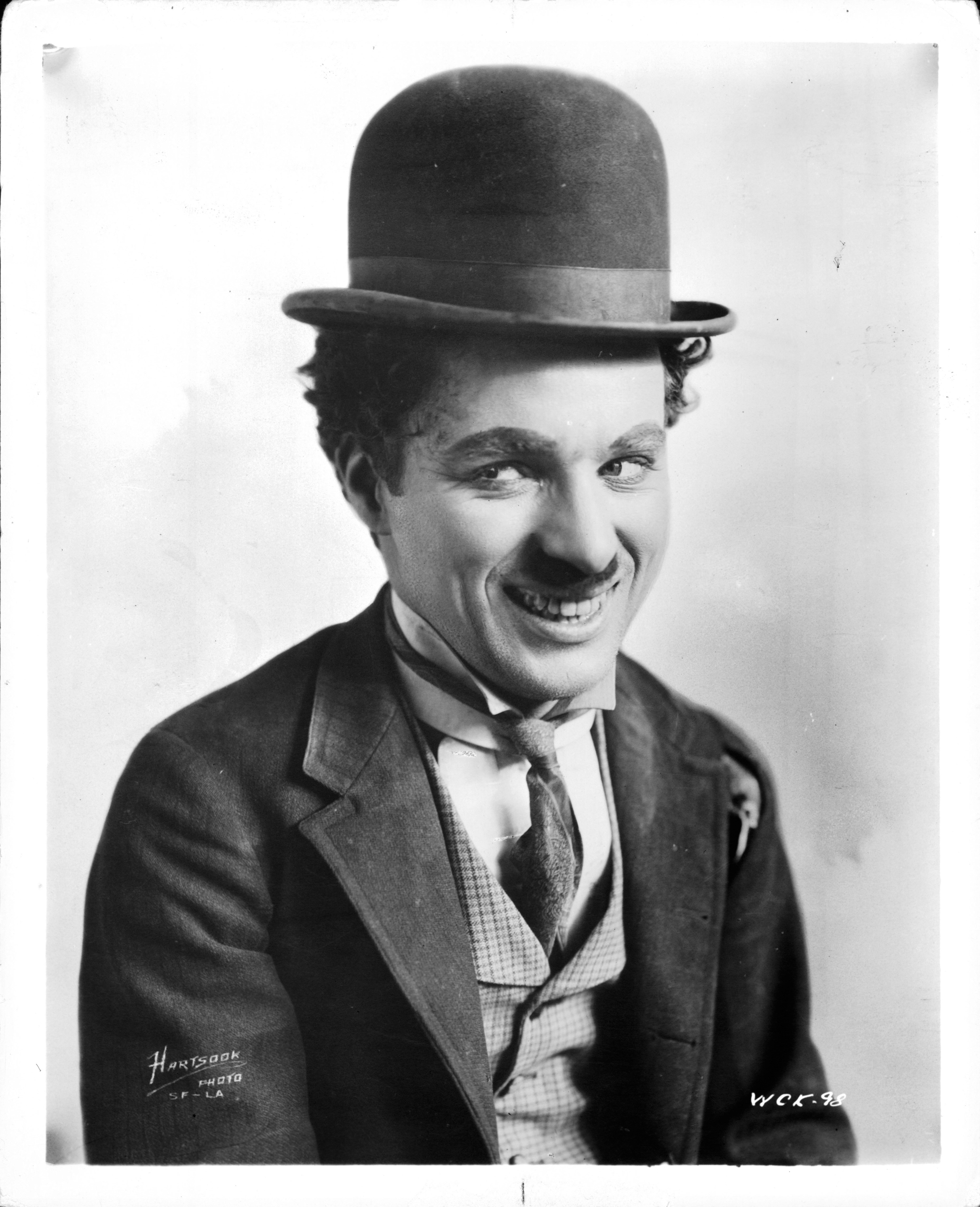 These famous gentlemen have their own spotlight. Their fans and family for sure are proud of what they've achieved as celebrities. But at the end of the day, after the curtains were closed, they will go back to their real role-- a father to their sons and daughters.
ⓘ The information in this article is not intended or implied to be a substitute for professional medical advice, diagnosis or treatment. All content, including text, and images contained on, or available through this ENG.AMOMAMA.COM is for general information purposes only. ENG.AMOMAMA.COM does not take responsibility for any action taken as a result of reading this article. Before undertaking any course of treatment please consult with your healthcare provider.
ⓘ We at ENG.AMOMAMA.COM do our best to give you the most updated news regarding the COVID-19 pandemic, but the situation is constantly changing. We encourage readers to refer to the online updates from CDС, WHO, or Local Health Departments to stay updated. Take care!