Brad Pitt: The Women Who Shaped The Hollywood Legend
Just like climbing to the top of Hollywood, Brad Pitt's personal life was full of challenges. And unfortunately, it has not been as successful as his acting career. We dug up some details of Brad's dating history, and let us assure you, there some intriguing and shocking facts. Learn how his love life and his career path developed over the years, and why fans are surprised about his latest relationship.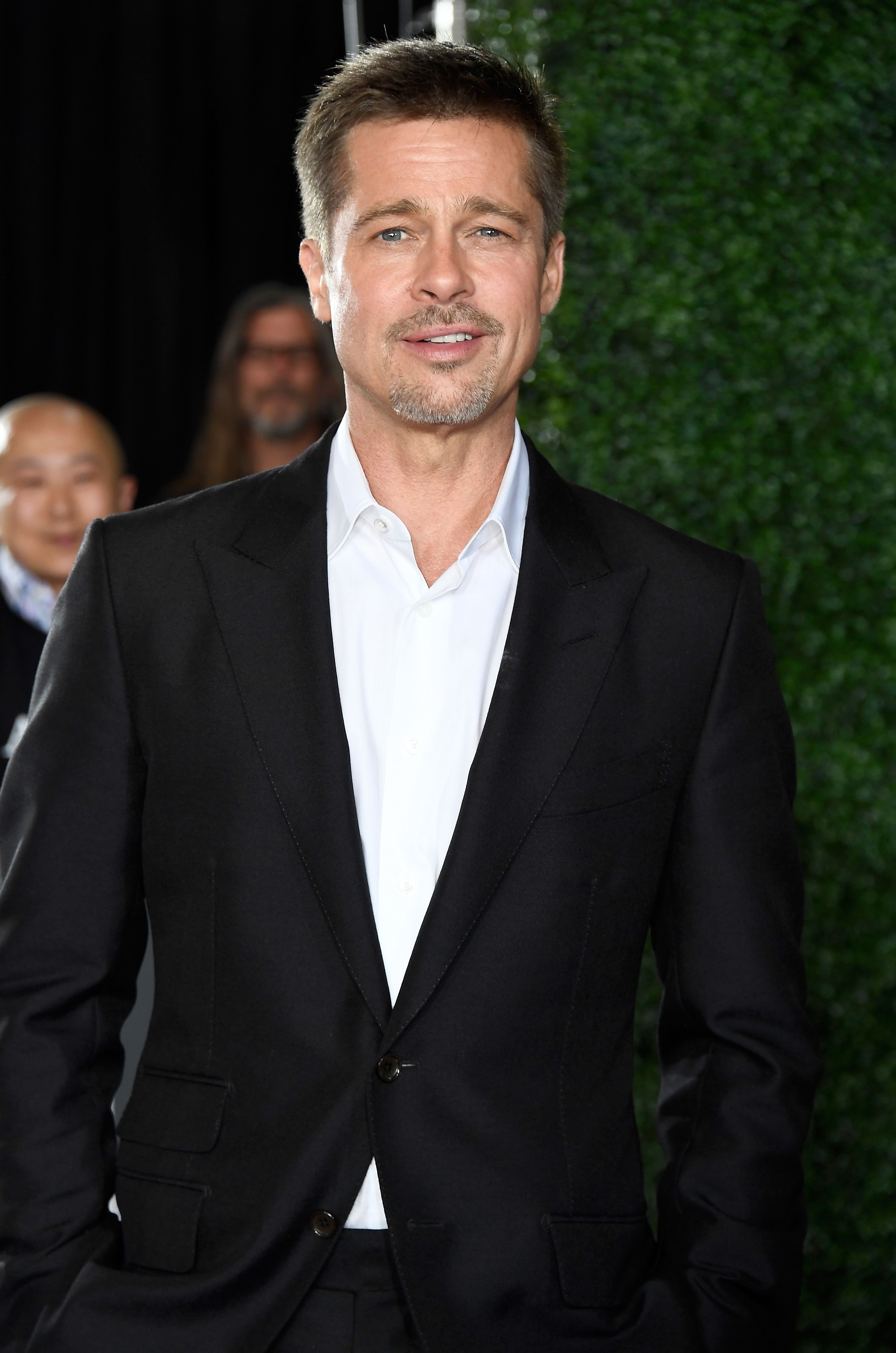 ---
GWYNETH PALTROW
Gwyneth is the woman it all started with for Brad. Well... Not really with her. It's no surprise that Brad Pitt dated A LOT OF WOMEN in his twenties. So many that Ellen DeGeneres once found out that she dated the same woman Pitt did! Or even two of them... But Gwyneth Paltrow was the first super-famous celeb on Brad Pitt's list.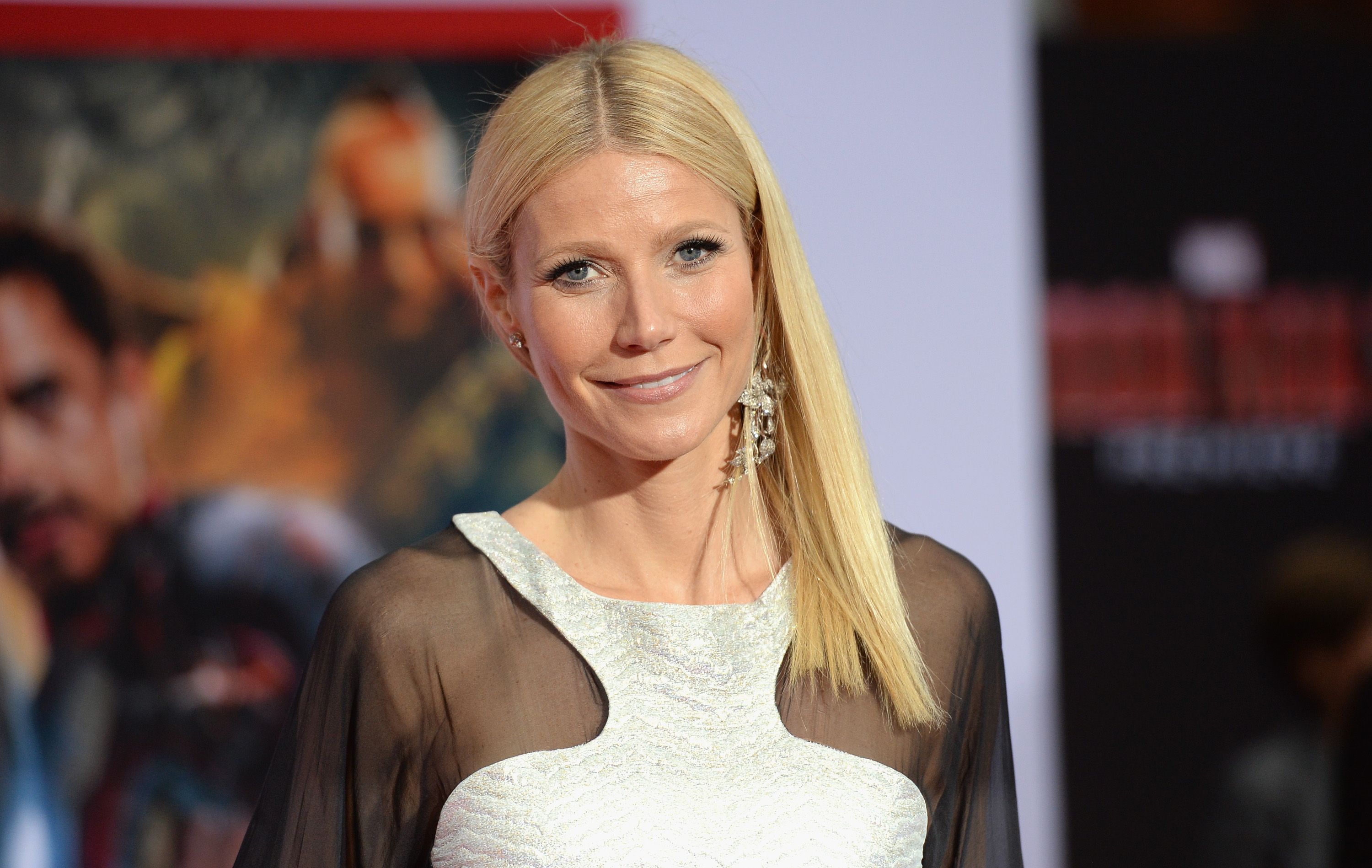 ---
And no doubt she was the first one who increased Pitt's value as a man. Pitt met Paltrow on the set of the hit movie Seven in 1995 and they immediately fell in love with each other. Things also started to go well in his acting career and Brad felt like he was ready for the next serious step in their relationship.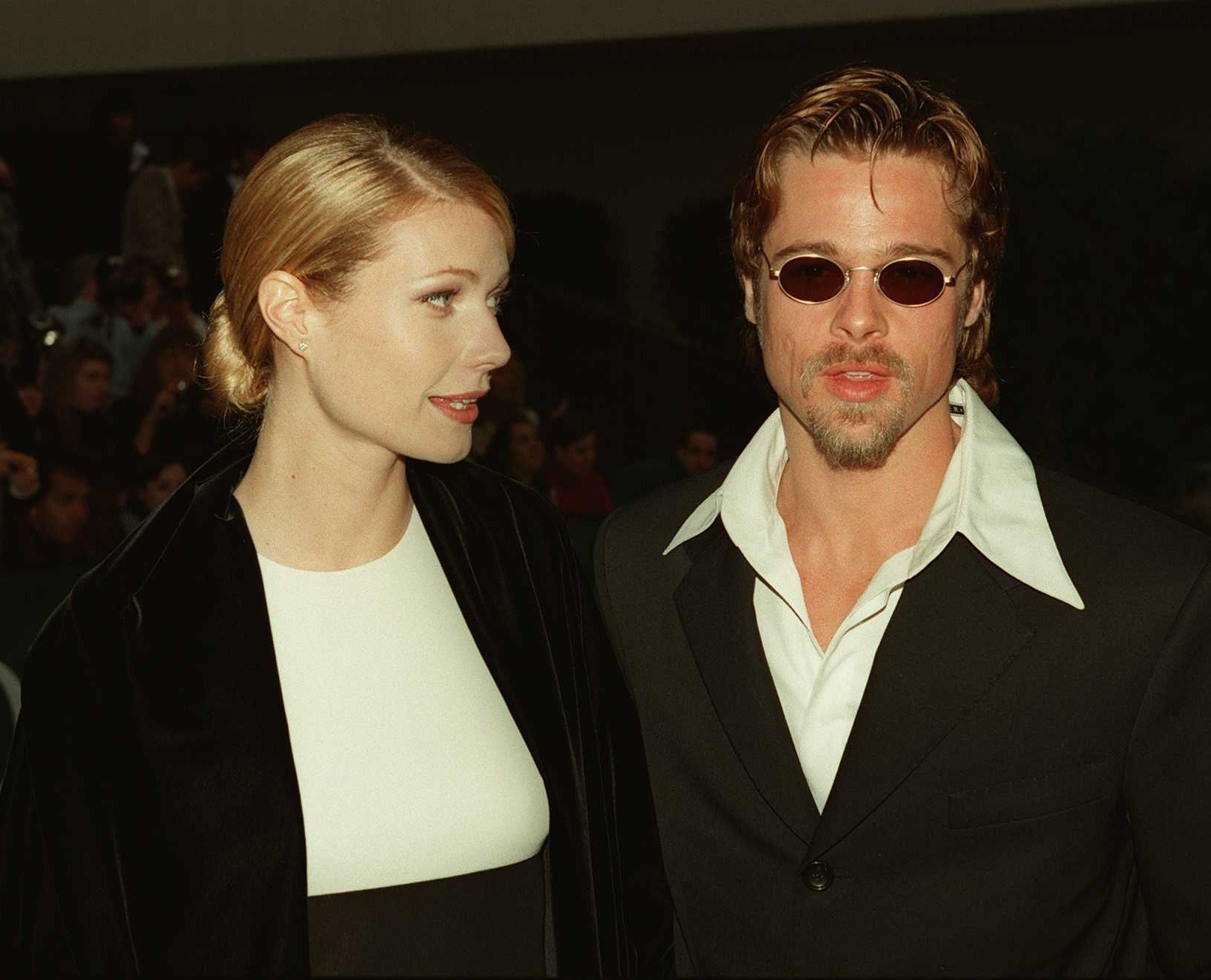 ---
He proposed to Gwyneth. And the actress agreed (as if any lady could possibly say "no" to Brad Pitt...). It seemed like nothing could separate the lovely couple. Even Harvey Weinstein. Yes, there was that thrilling story when the tyrannical producer sexually harassed Paltrow and Pitt dared to confront Weinstein, knowing that both he and Paltrow could lose their careers because of it.
"At that moment, I was just a boy from the Ozarks on the playground," Pitt explained to Christine Amanpour later, "and that's how we confronted with things."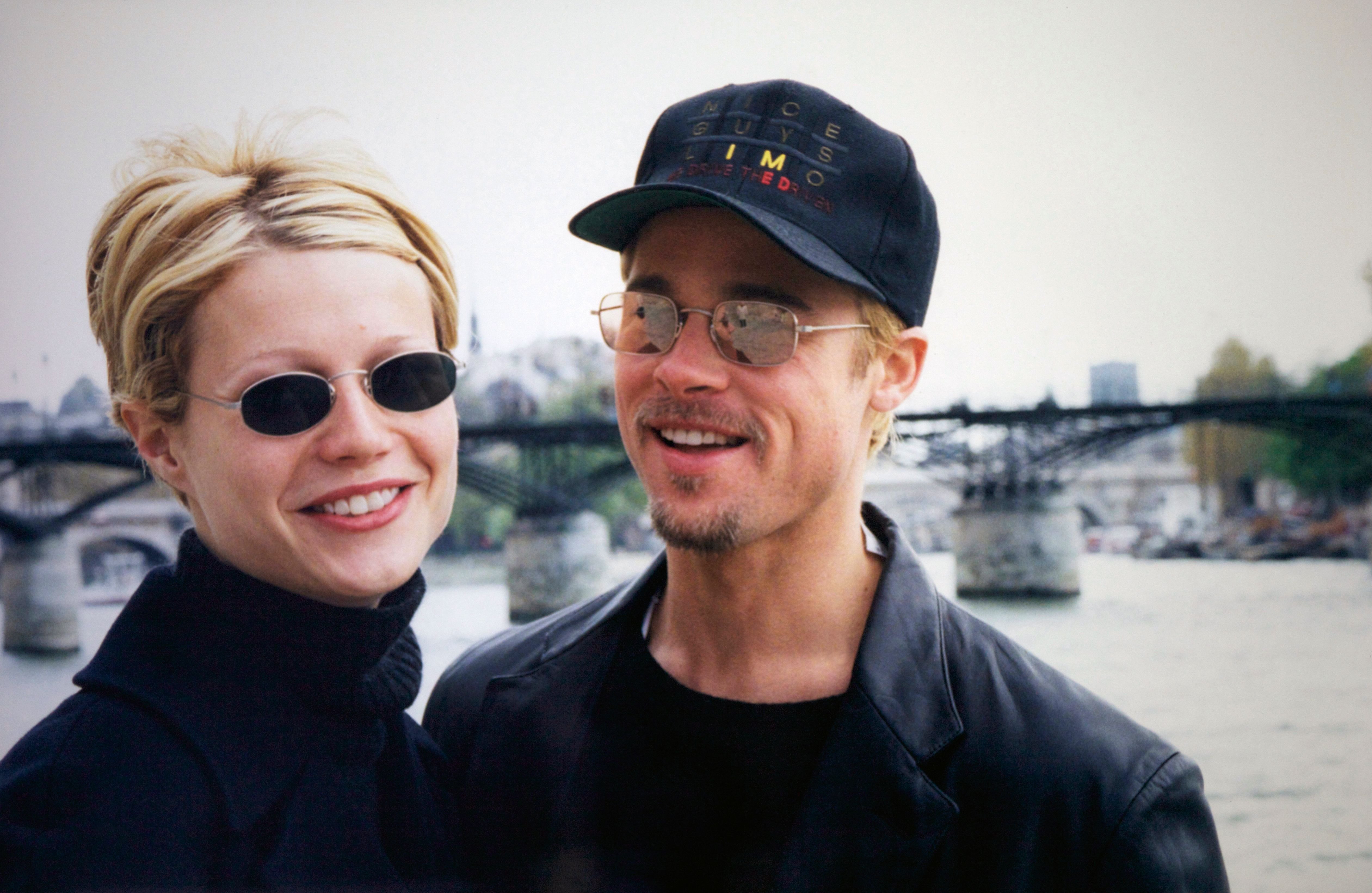 ---
But unfortunately, the lovely couple later split in 1997... And nobody knows exactly what went wrong. Although Paltrow has always taken responsibility for their break up, saying:
"I was such a kid, I was 22 when we met," Paltrow told Howard Stern. "You can't make that decision when you're 22 years old… I wasn't ready, and he was too good for me."
Talking about Brad Pitt, he never seriously commented on their split. It seemed like he was ready for someone bigger, though. He was ready for...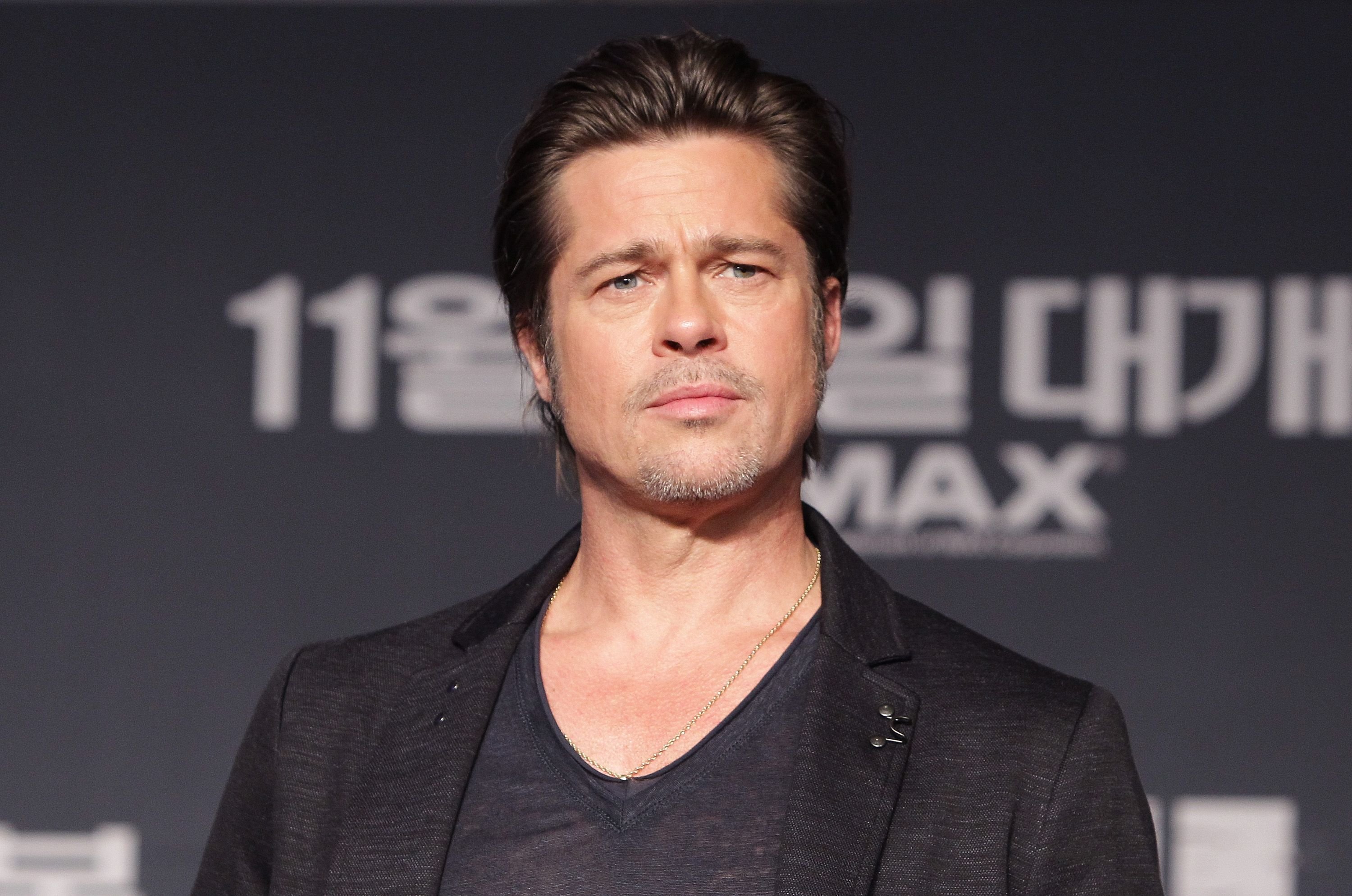 ---
JENNIFER ANISTON
You might know part of this story. But you definitely don't know the whole story. 7 years of a happy together life and all of a sudden one of the most beautiful couples in Hollywood breaks up... So what happened? What made Jennifer Aniston say "there's a sensitivity chip missing" in Pitt?
---
They first met in 1994. Their managers were actually friends and introduced them to each other. But everything only started a few years later, after Pitt broke up with Paltrow. Pitt and Aniston met again in 1998 and all of a sudden a bright, powerful spark occurred, which led to a long-term relationship that grew into something truly beautiful.
Again, you can't tell much about their relationship with Pitt. Because, you know, the legendary actor doesn't like to talk much about that kind of stuff. But Aniston does! Many of their fans know that it was none other than Angelina Jolie who stepped in and changed everything for the married couple.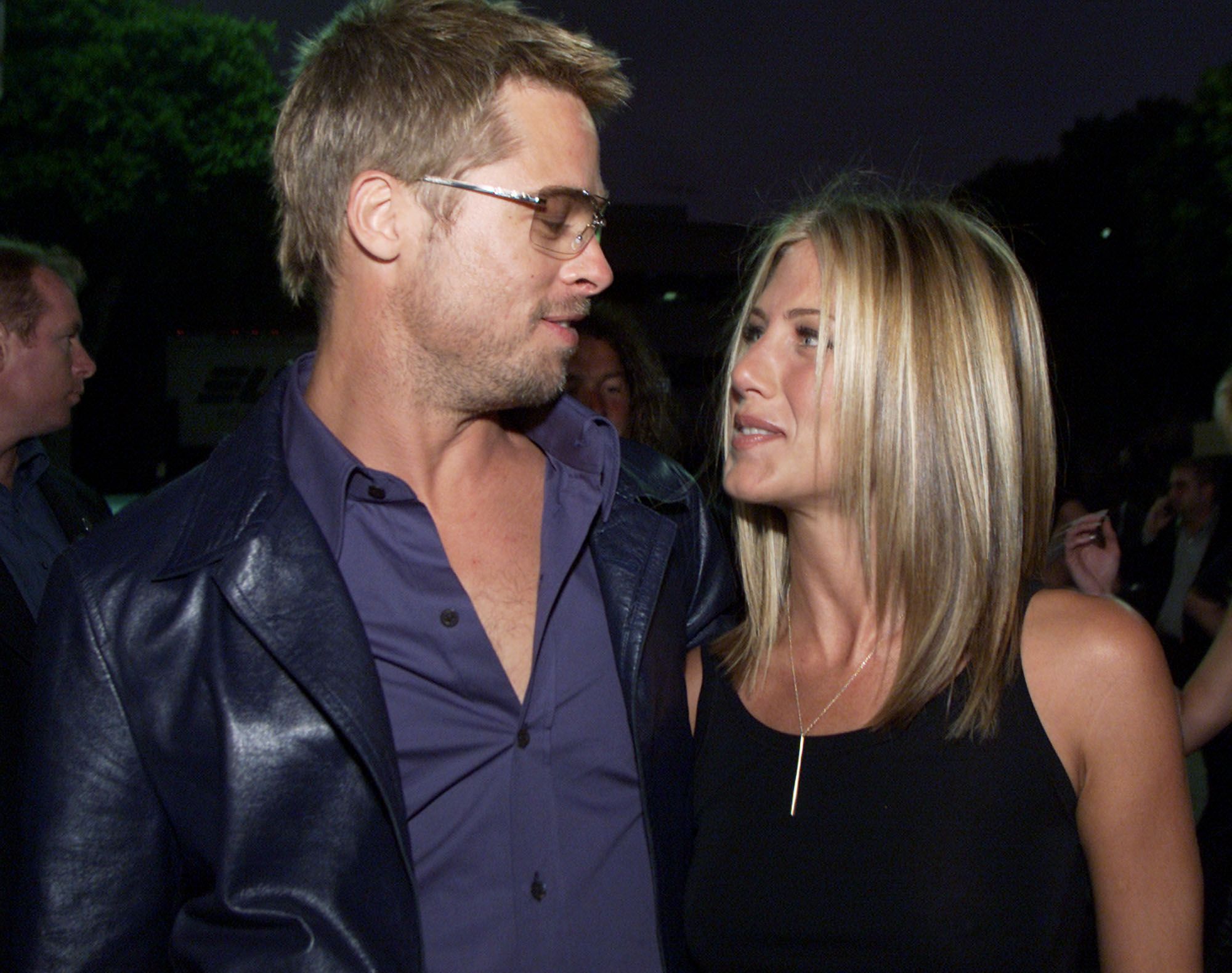 ---
But not many know how awful things were for Aniston afterwards... We'll talk a bit later about why Pitt chose Jolie over Aniston and about their relationship and divorce, but for now let's speak about what happened soon after Pitt and Aniston divorced in 2005. Just a few months later The W magazine posted that cruel set of photos...
The pictures showed Pitt and Jolie as a lovely family from the 60s with lots of kids. The series was called "Domestic Bliss" and taking the timing into account, you can understand why it hurt Jennifer Aniston so much.
"Brad is not mean-spirited; he would never intentionally try to rub something in my face."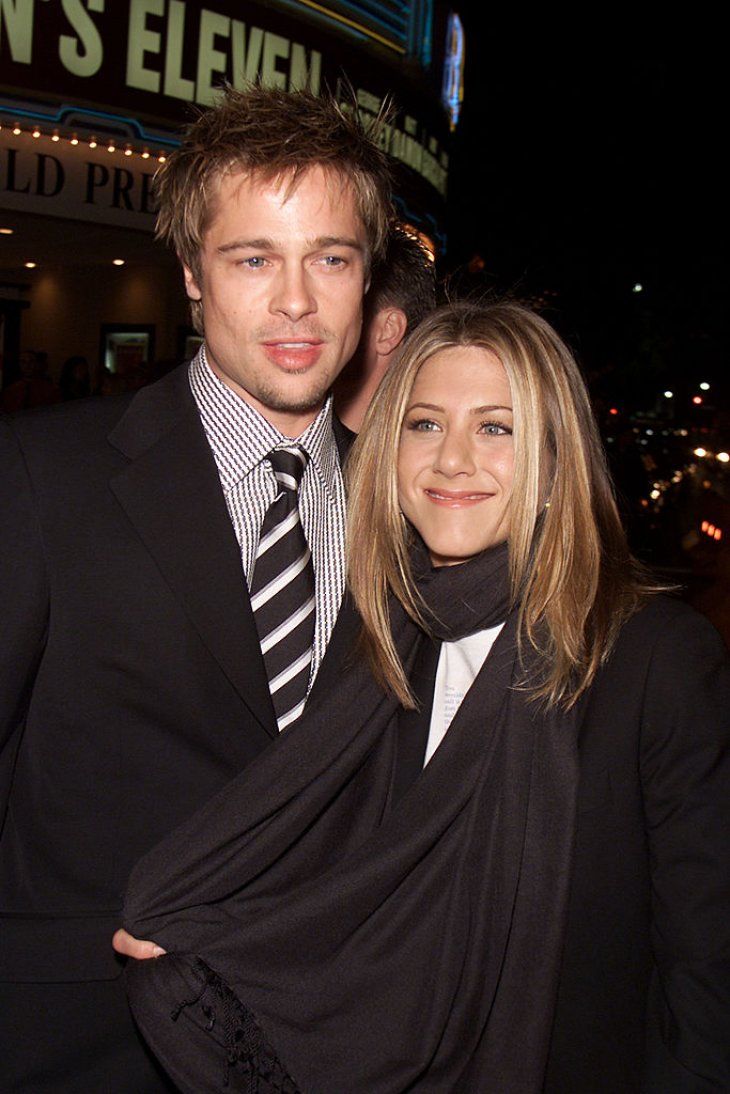 ---
Aniston protected her ex-husband in her talk with Vanity Fair. "Brad would say, 'That's art!"... But there's a sensitivity chip that's missing." Pitt and Aniston didn't want to set any hate in public. They decided to make their official statement to PEOPLE, saying that after seven years together they had decided to formally separate.
For those who follow these sorts of things, they would like to explain that the separation is not the result of any of the speculation reported by the tabloid media. As tragic as it was, Pitt and Aniston's love story had ended.
And it led to several things. Bad things, like depression. And very bad things, like addictions. Though there was a good thing too! Something that lived long after their divorce... Their mutual production company, that is called: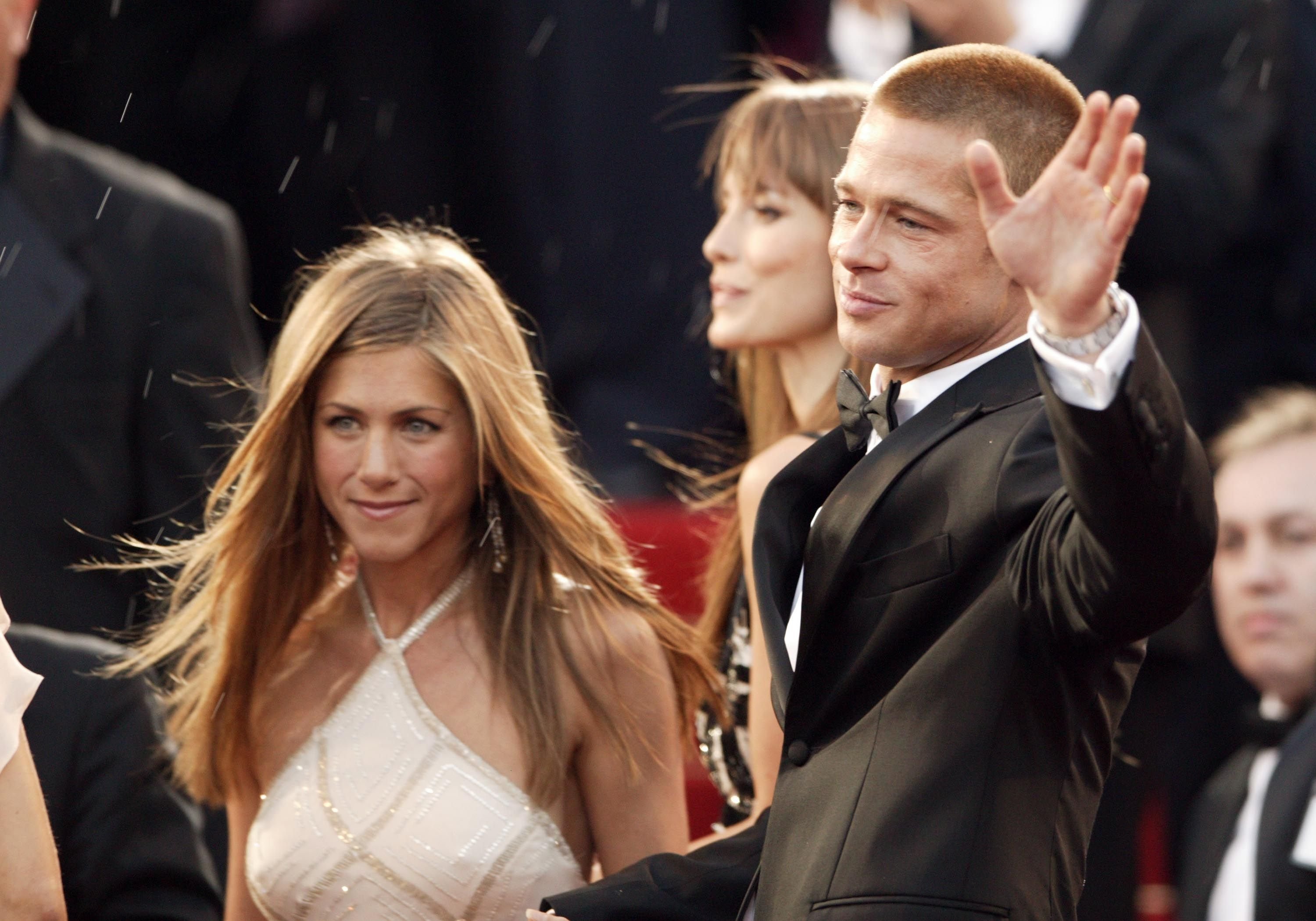 ---
PLAN B ENTERTAINMENT
And because of it, the world has seen lots of great cinema, such as World War Z, 12 Years a Slave, The King and, of course, Ad Astra. Pitt's production company really put him on a serious level not just as an actor but as a Hollywood figure. Cause without it Brad Pitt might never have become a cinema legend.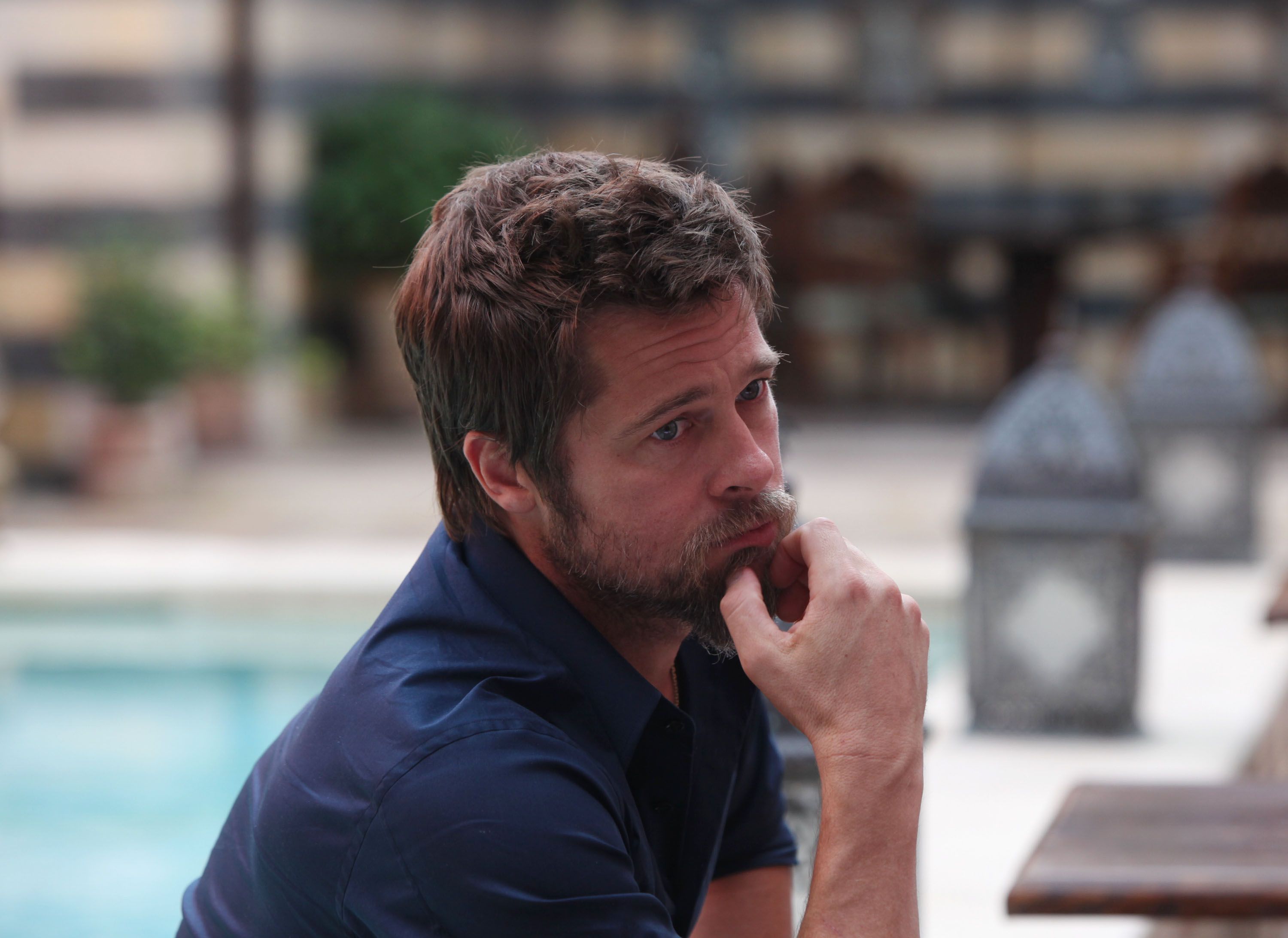 ---
Could we call him a terrific actor without Plan B? Of course. A sex symbol? For sure! He was named "Sexiest Man Alive" by People magazine twice! In 1995 and 2000. But being able not only to act but to produce serious cinema made him who he is today... 
And as tragic as it is, you can't become a Hollywood living legend without paying a price, and his price was tough. At the time of his biggest success, Brad Pitt suffered from addictions and long-term depression...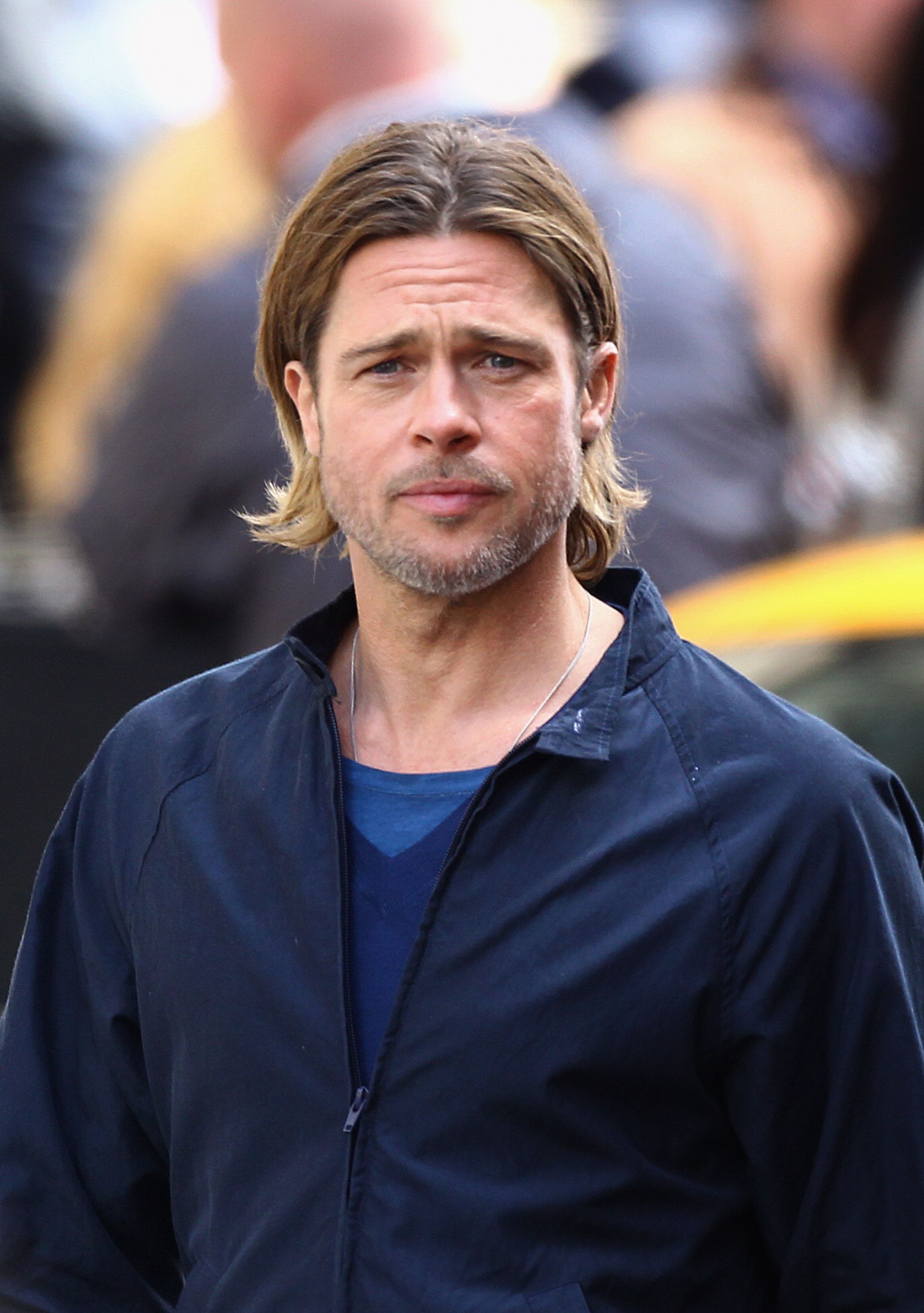 ---
YEARS OF UNEASE
It's almost impossible to believe but at the end of the 90s, Pitt became really sick of himself. It's way too complicated to understand. Even for Pitt. Because, come on! Just look at the list of movies he made at the end of the 90s and beginning of the 2000s: Seven, 12 Monkeys, Fight Club, Snatch!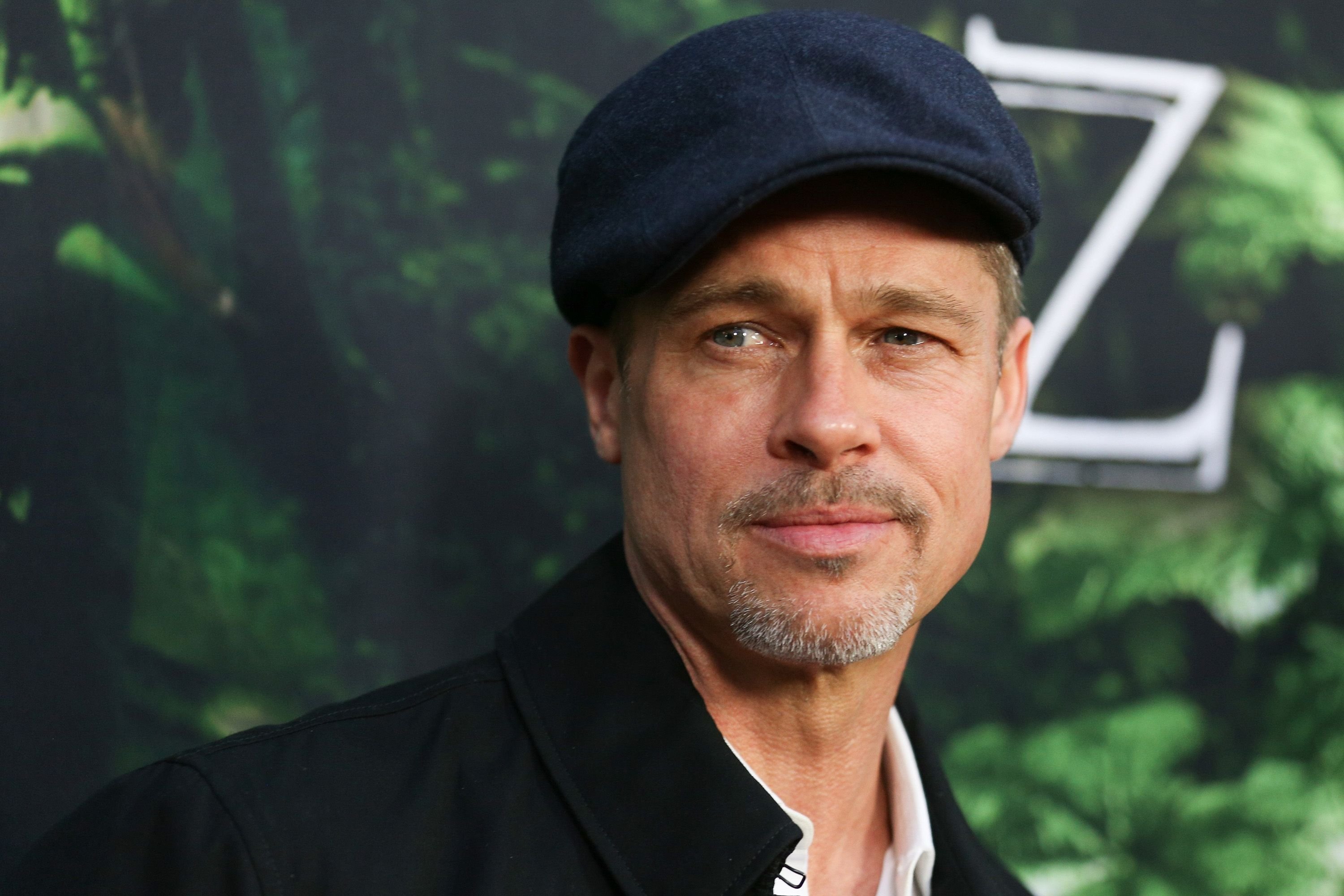 ---
What could be depressing about that? Probably, this is the kind of depression only insanely famous people can get. Like Daniel Radcliffe, for example, who couldn't face his huge popularity after Harry Potter and turned to drinking... Pitt told Hollywood Reporter that he was hiding from the celebrity thing that dropped on him insanely at that period of time.
Or perhaps, he didn't admit the true reason behind his depression? Could be. Pitt confessed that he was smoking way too much dope.
"I was sitting on the couch and just turning into a doughnut; and I really got irritated with myself," he said. "I got to: 'What's the point? I know better than this."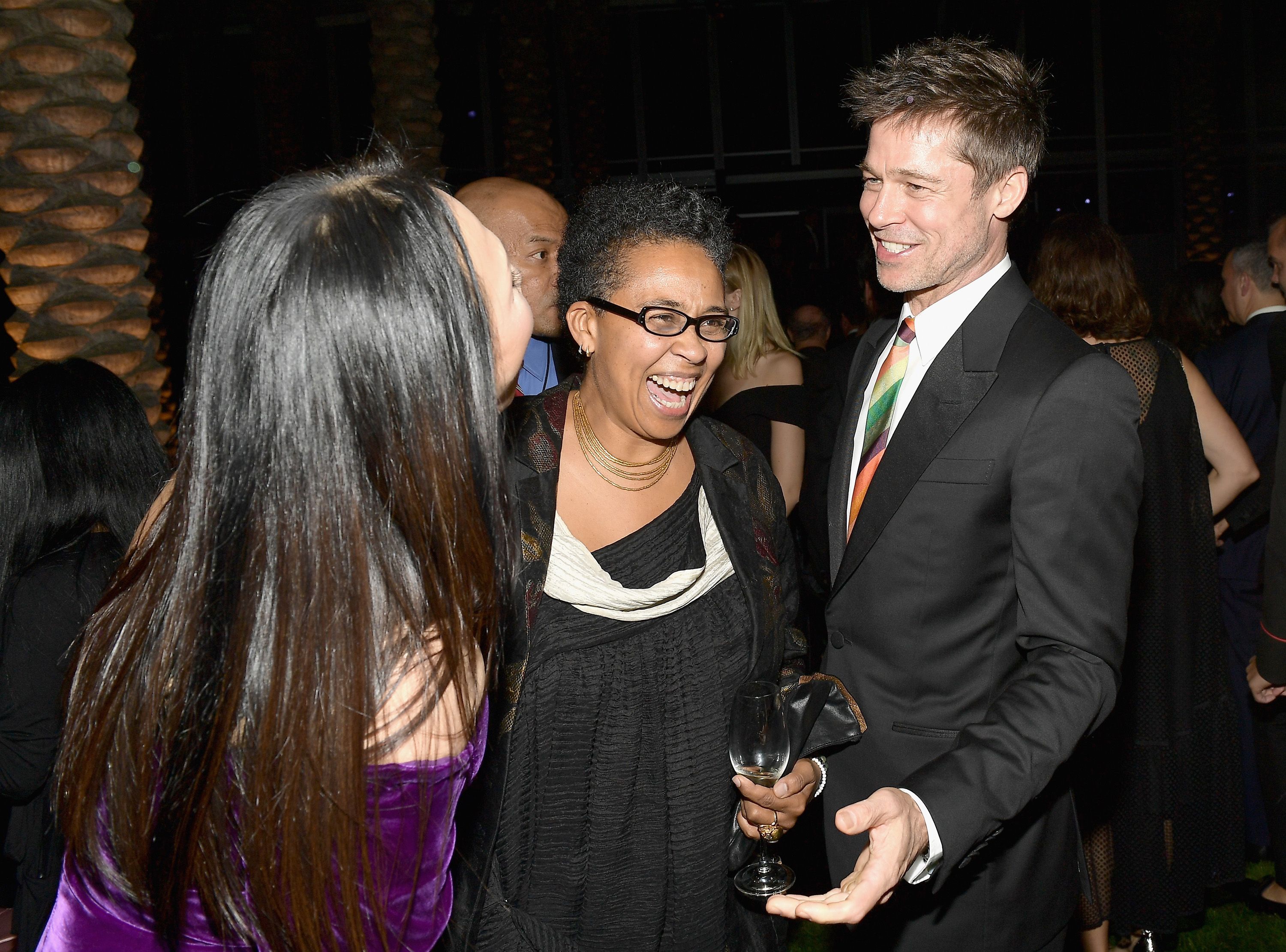 ---
But it seemed like nothing could help him then. Pitt faced true depression. He started drinking.  And of course, that only increased the feeling of unease he had. At some point, Pitt confessed to himself: "This is a waste". So what saved him? Seeing people who were in much worse situations than he was in.
Yes, at the end of the 90s he went on a trip to Casablanca, where he saw poverty to an extreme that he had never witnessed before. All of a sudden he understood that his depression was nothing compared to what poor people were facing there.
"It stuck with me. I just quit. I stopped grass then -- I mean, pretty much -- and decided to get off the couch."
After that, he started a new life. And that is one of the reasons why he became so close with another Hollywood celebrity with a huge and kind heart. With...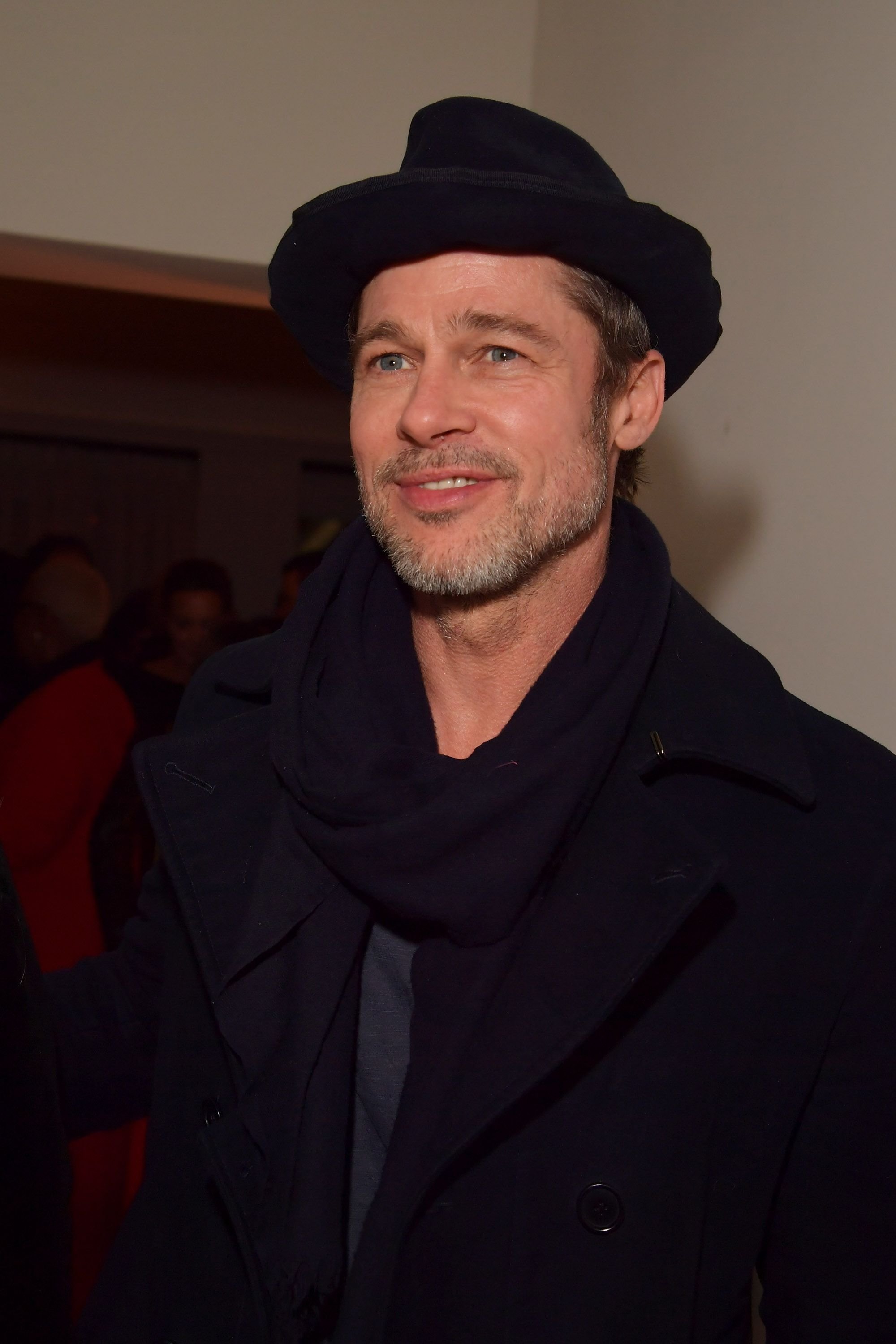 ---
ANGELINA JOLIE
This is the longest and most serious relationship Pitt has ever had so far. They raised 6 kids together and were together on a challenging journey for 12 years. Wait a second... Did that inspire Pitt's movie "12 Years a Slave"? Okay, just kidding. So how did things start for Brangelina?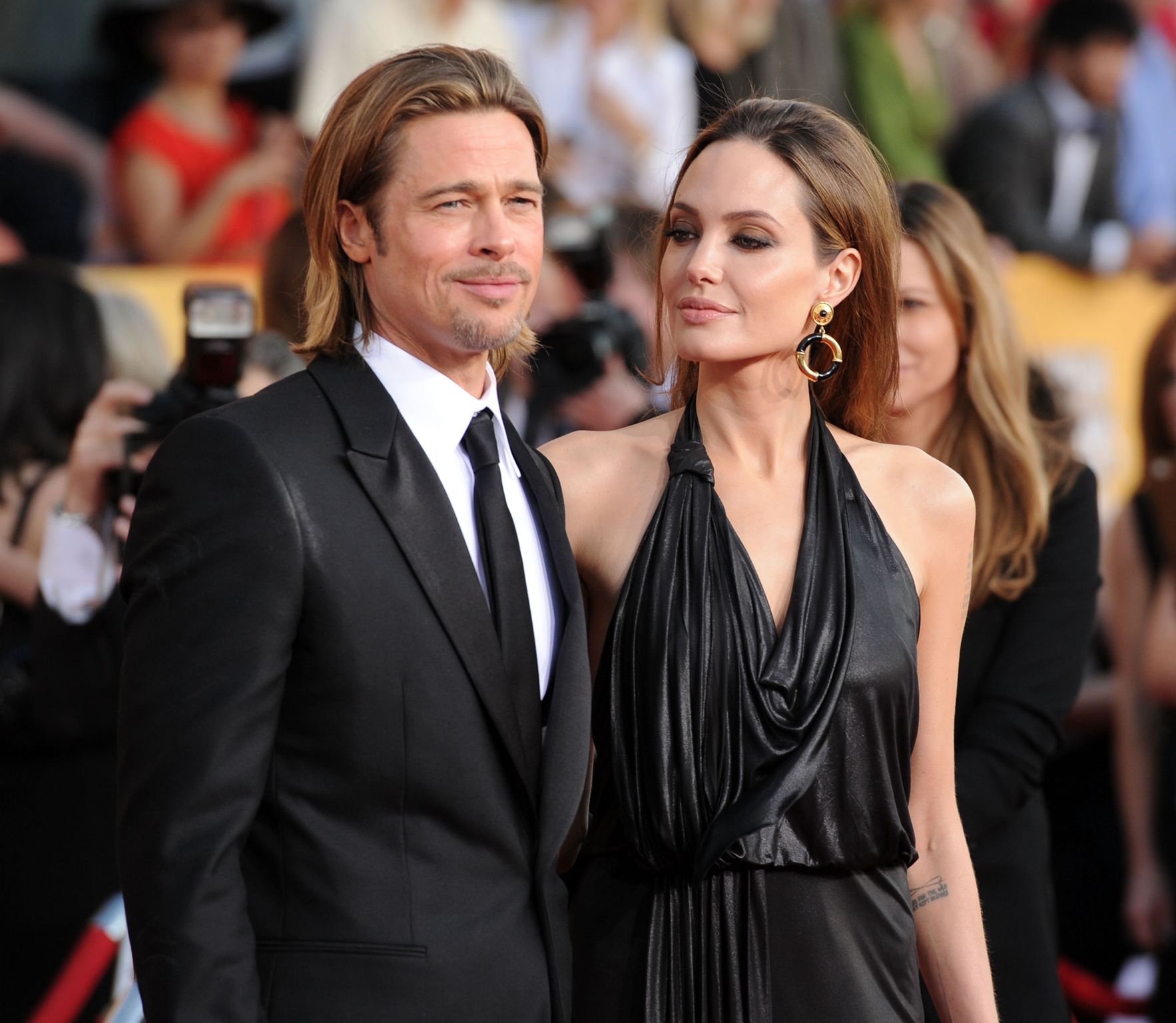 ---
As many fans know they first met on the set of Mr. and Mrs. Smith in 2005. Despite the fact that Pitt and Jolie initially denied it, they later confessed that they immediately fell in love with each other while doing this movie. The biggest problem here was... that Pitt was still married to Aniston at the time.
But you know how the story goes from here. Everybody in the world knows it! Pitt chose Jolie over poor, heartbroken Aniston, and in 2012 he proposed to Angelina, giving her a $1 million dollar engagement ring! Two years later they were married in France, and all of their 6 kids were involved in the ceremony.
---
Yes, they had kids before they got married... But what was so special about Jolie that made Pitt do all of that? We have a guess. Brad Pitt's unbelievably long path to success, which was full of hard challenges, and that brought him unbelievable wealth, showed him one thing: he wanted to share what he received during his life with those who needed it.
And Jolie felt the same. You've probably heard that Brangelina did a lot of charity work. But according to one of their close friends who noted anonymously to Hollywood Reporter:
"You have no idea how much money they give away. It's millions and millions and most people never even hear about it."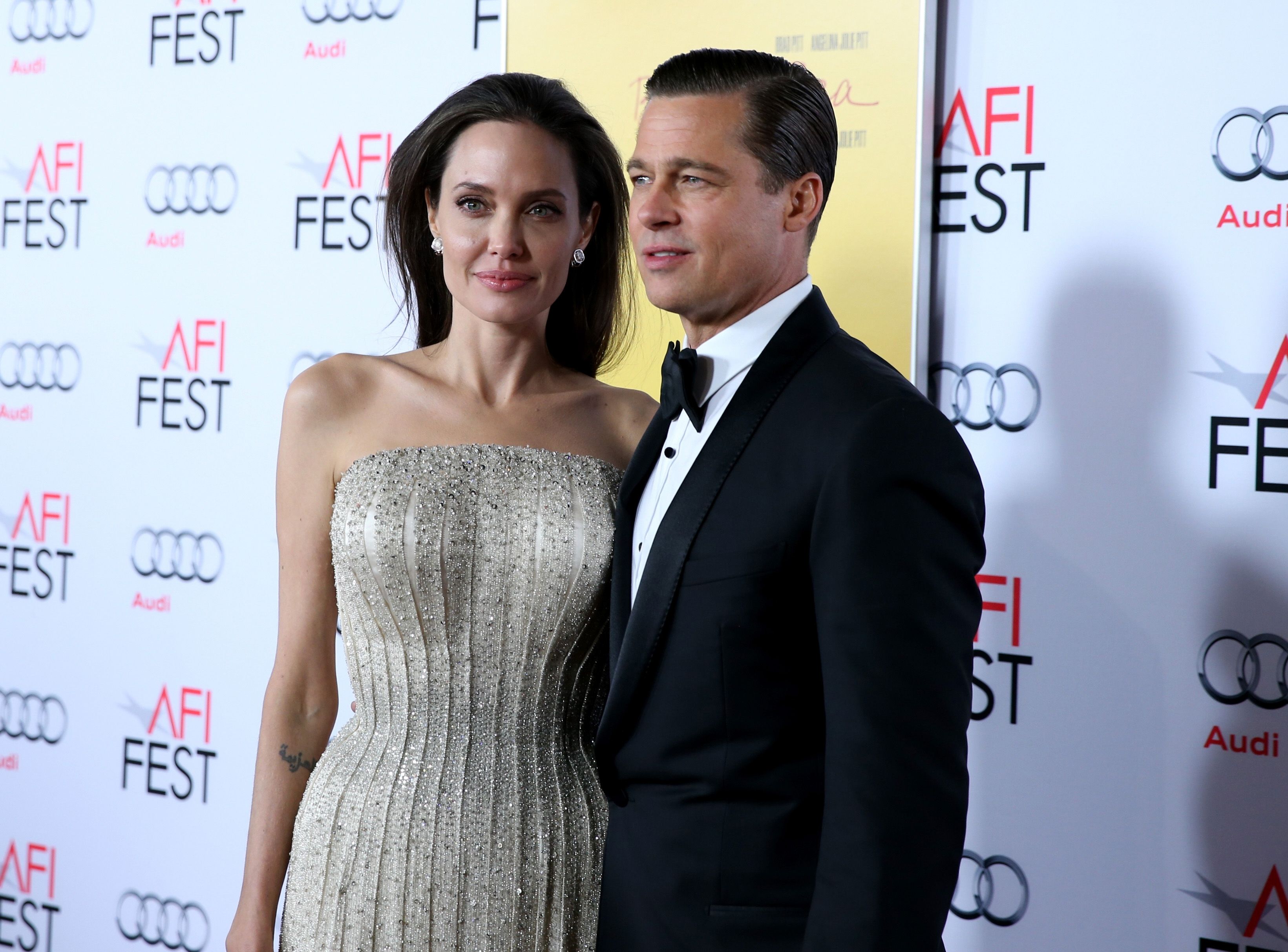 ---
Their relationship was more than about each other. More than about their kids. It was truly universal. But for some reason fortune hasn't smiled on Brad Pitt when it comes to his relationship with women. And one of the world's most iconic couple ended their relationship in 2019...
"For me this period has been about looking at my weaknesses and failures and owning my side of the street." Pitt described to GQ style.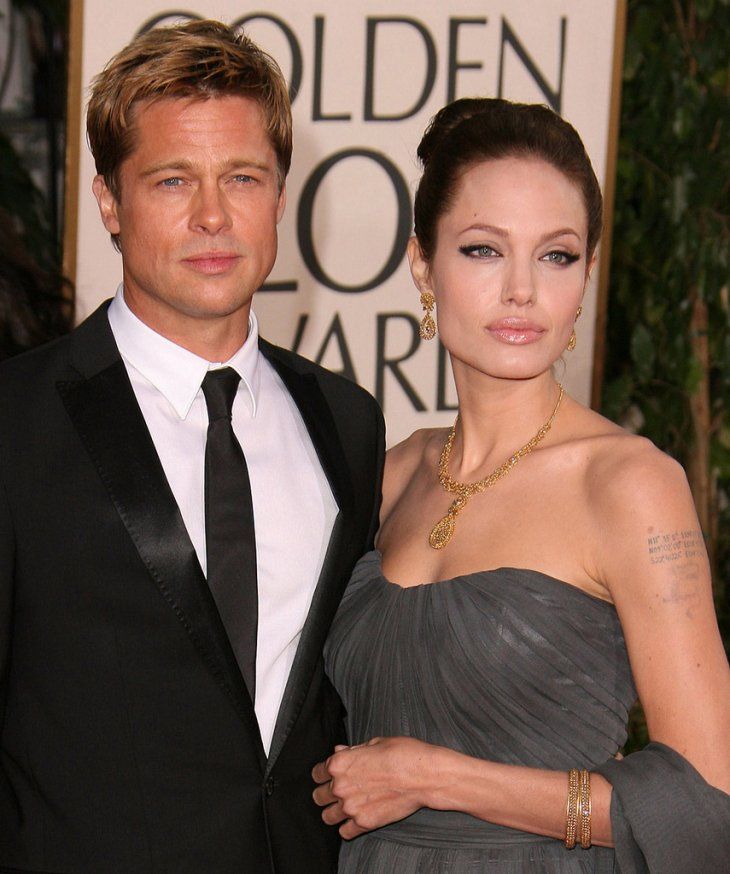 ---
He was very close to starting drinking again. But he was a much stronger person this time around. When asked how he quit drinking, Pitt answered that he didn't want to live that way anymore. So he's sober now. But why did Brangelina break up? The official statement was made by Jolie:
"I separated for the well-being of my family," she told Vogue India: "It was the right decision."
And that was it. Nobody knows the truth. Except for Brangelina themselves.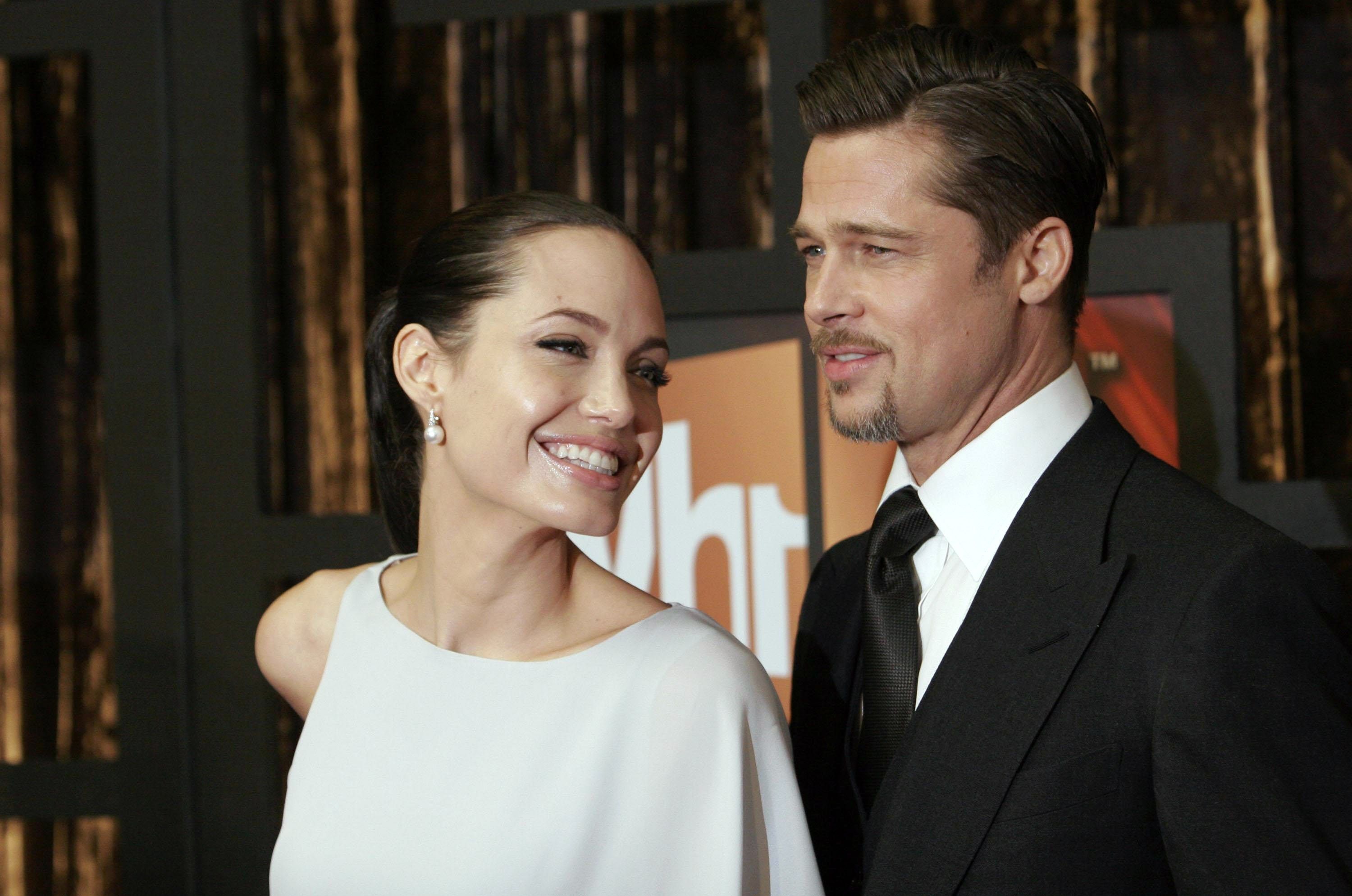 ---
BRAD PITT TODAY
Despite the fact that fans can't stop imagining Jennifer Aniston and Brad Pitt being together again, none of this speculation has any truth behind it. Yes, even despite the fact that Aniston invited Pitt to her 50th B-day! Sorry... But we'll definitely keep an eye on these two, don't worry.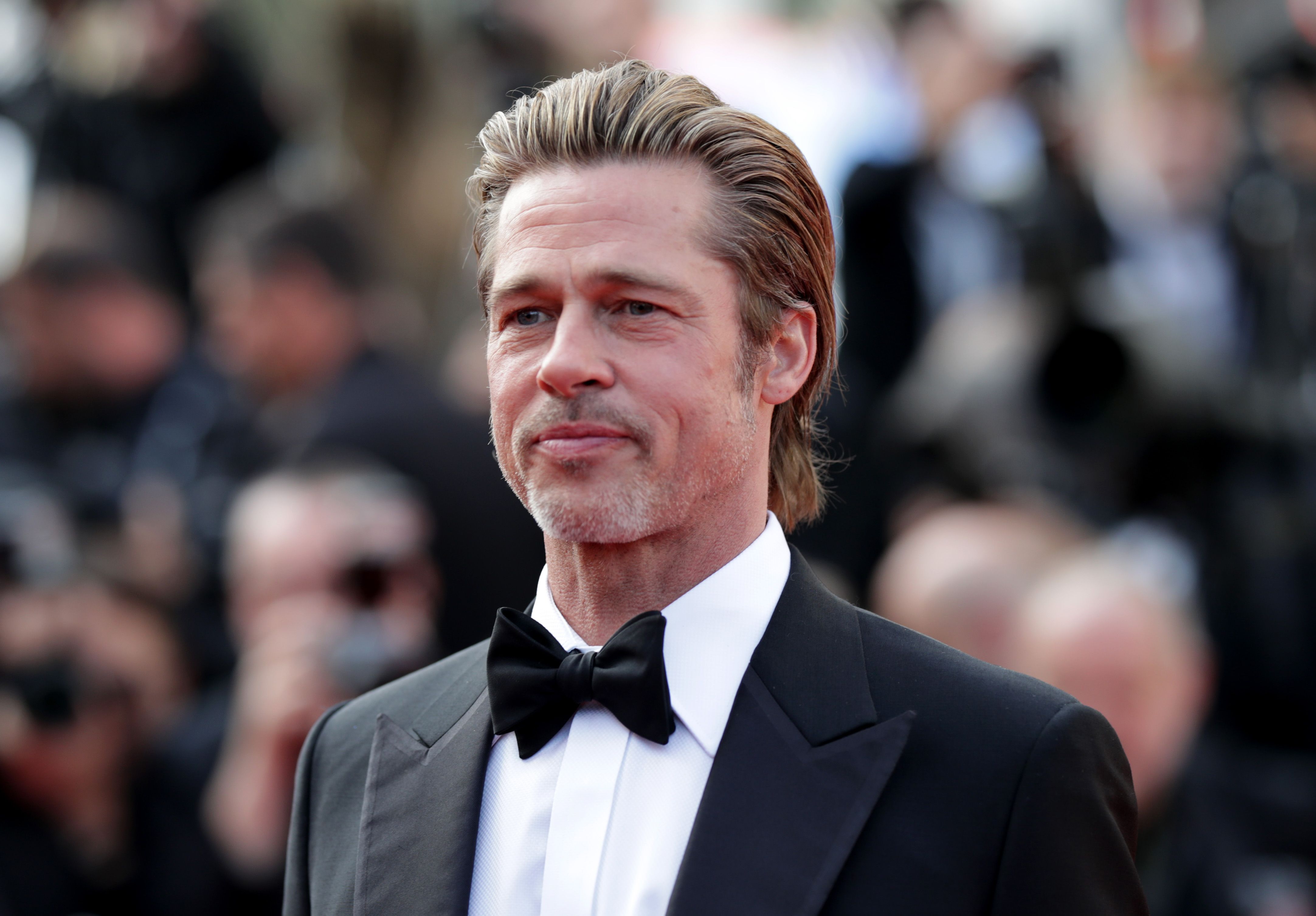 ---
What we really appreciate about Pitt is his self-irony. In case you missed his amazing speech at the 2020 SAG Awards we'll do a small recap for you. As he accepted his award for Best Supporting Actor for "Once Upon A Time... in Hollywood" he didn't hesitate to make fun of himself while on stage!
"Let's be honest, it was a difficult part. A guy who gets high, takes his shirt off, and doesn't get on with his wife. It was a big stretch."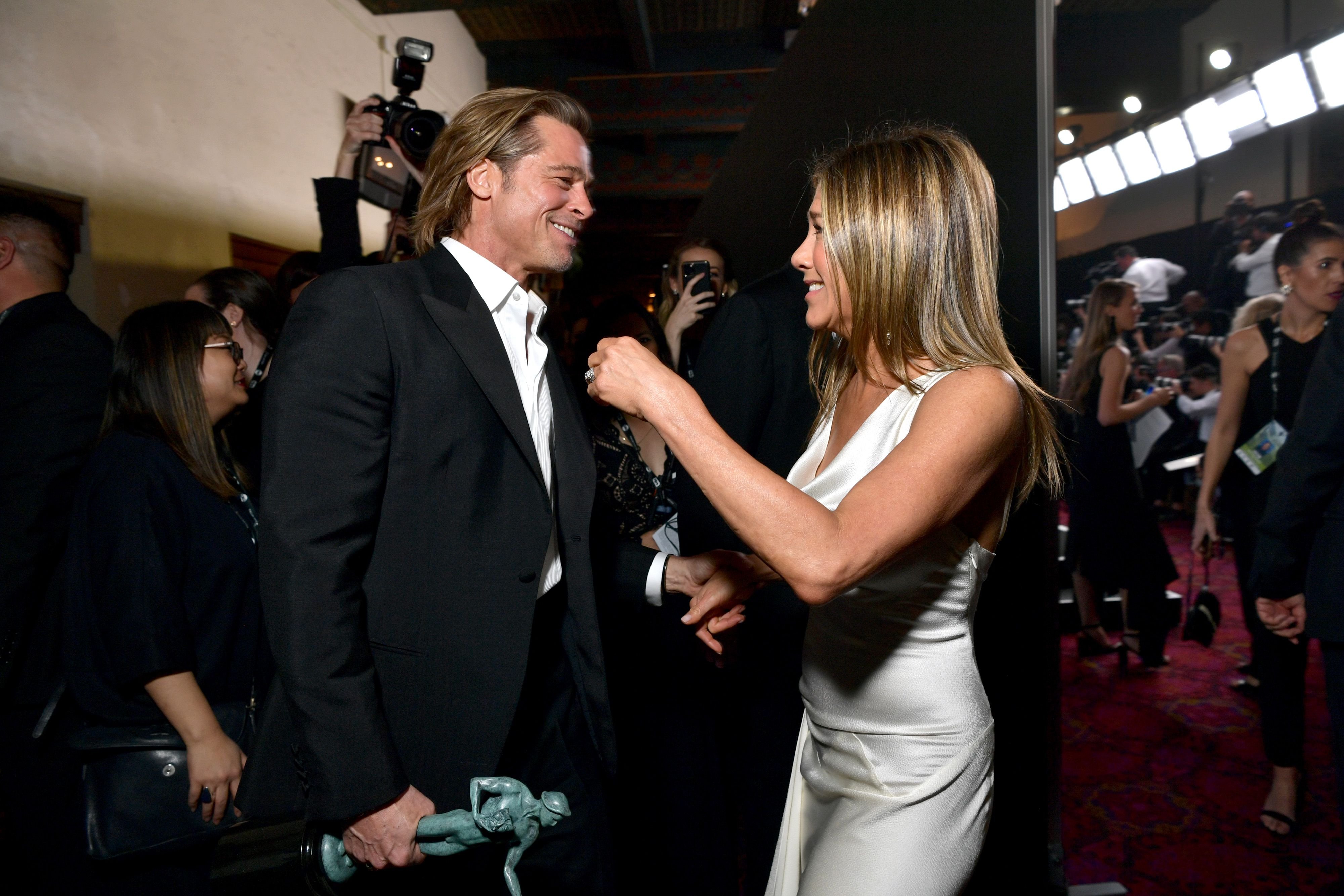 ---
He also joked that he's gonna add his new achievement to his Tinder account! And here's more for you: when he appeared on the WTF with Marc Maron podcast he trolled himself over his "disaster of a personal life". So here's our take-away from Brad's long and difficult story: If you've had several marriages and none of them were successful at least have the courage to laugh at yourself.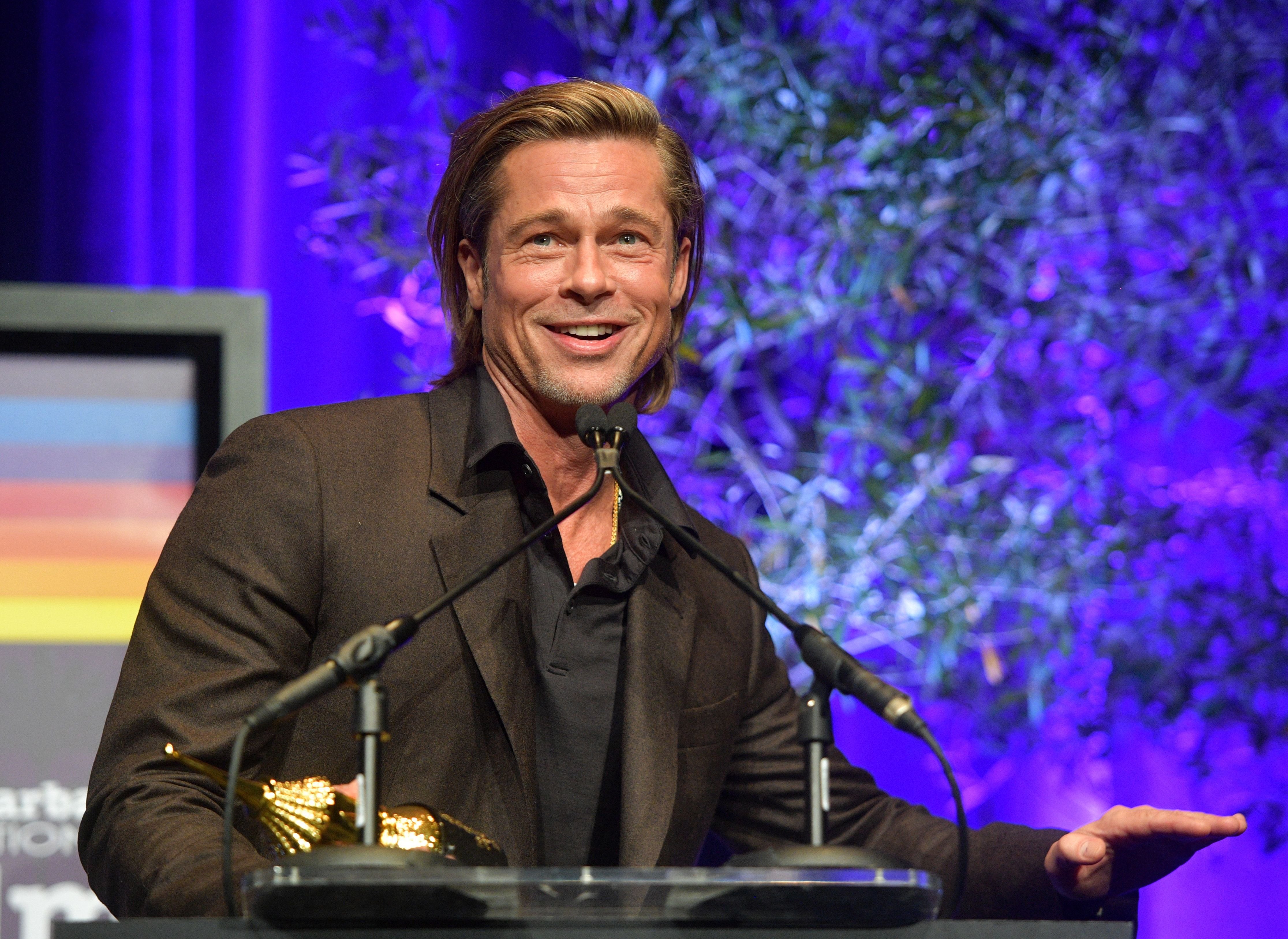 ---
NICOLE POTURALSKI
According to PageSix, the Oscar-winning actor has a new lady in his life, Nicole Poturalski. She's a German model and the two were seen arriving in Paris in August. Reports state that they are an item and are currently enjoying a vacation together. 
---
Nicole may have been dropping hints about the relationship on her Instagram as she frequently mentions her "love" and "better half" in captions. Pitt isn't the only one of them who has kids, the model is a mother to her young son Emil. She is also 29 years younger than Brad.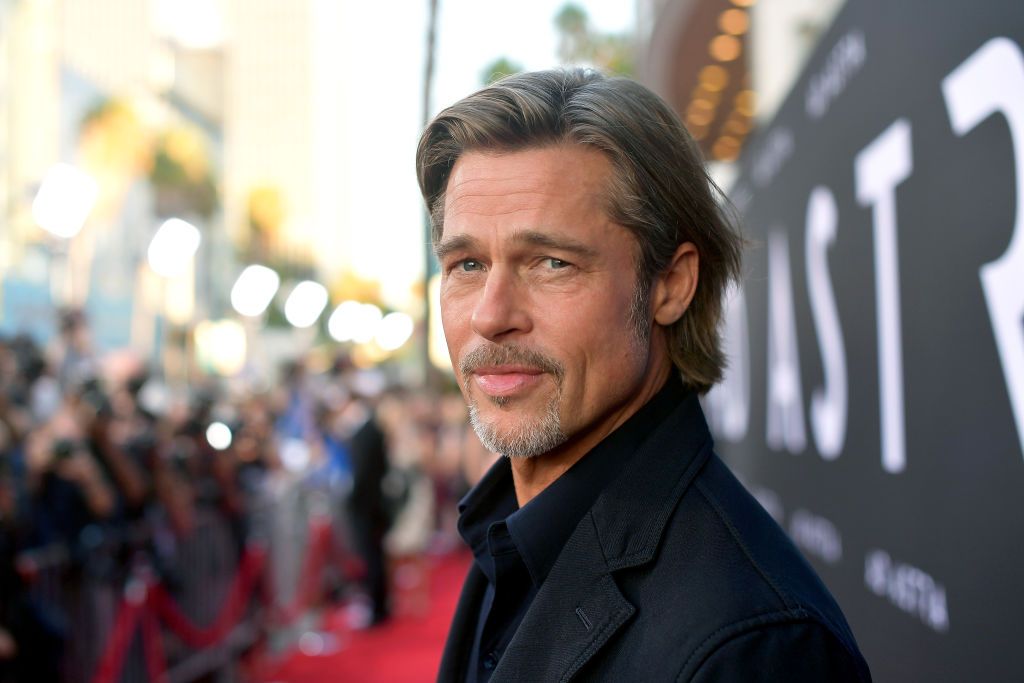 ---
How does Angelina feel about this new romance? Well, she doesn't feel much. The actress has no regrets over their divorce as she believes she acted within the best interest of her family. She does admit that the children are still going through a period of healing and maintain that they now have a healthier life than they did before. 
An insider told HollywoodLife.com:  
"Angelina cares who Brad is dating if it will affect their kids but other than that she has no interest in knowing about his love life. She is long past having any kind of romantic feelings for Brad so on that level it's a non-issue."
---
In an interesting plot-twist, Nicole is reportedly involved in an open marriage with German restaurateur Roland Mary. Her husband is 68 years old and they share little Emil. According to reports, Pitt and Poturalski met in Mary's Berlin restaurant while the actor was on a press tour for Once Upon a Time in Hollywood in 2019.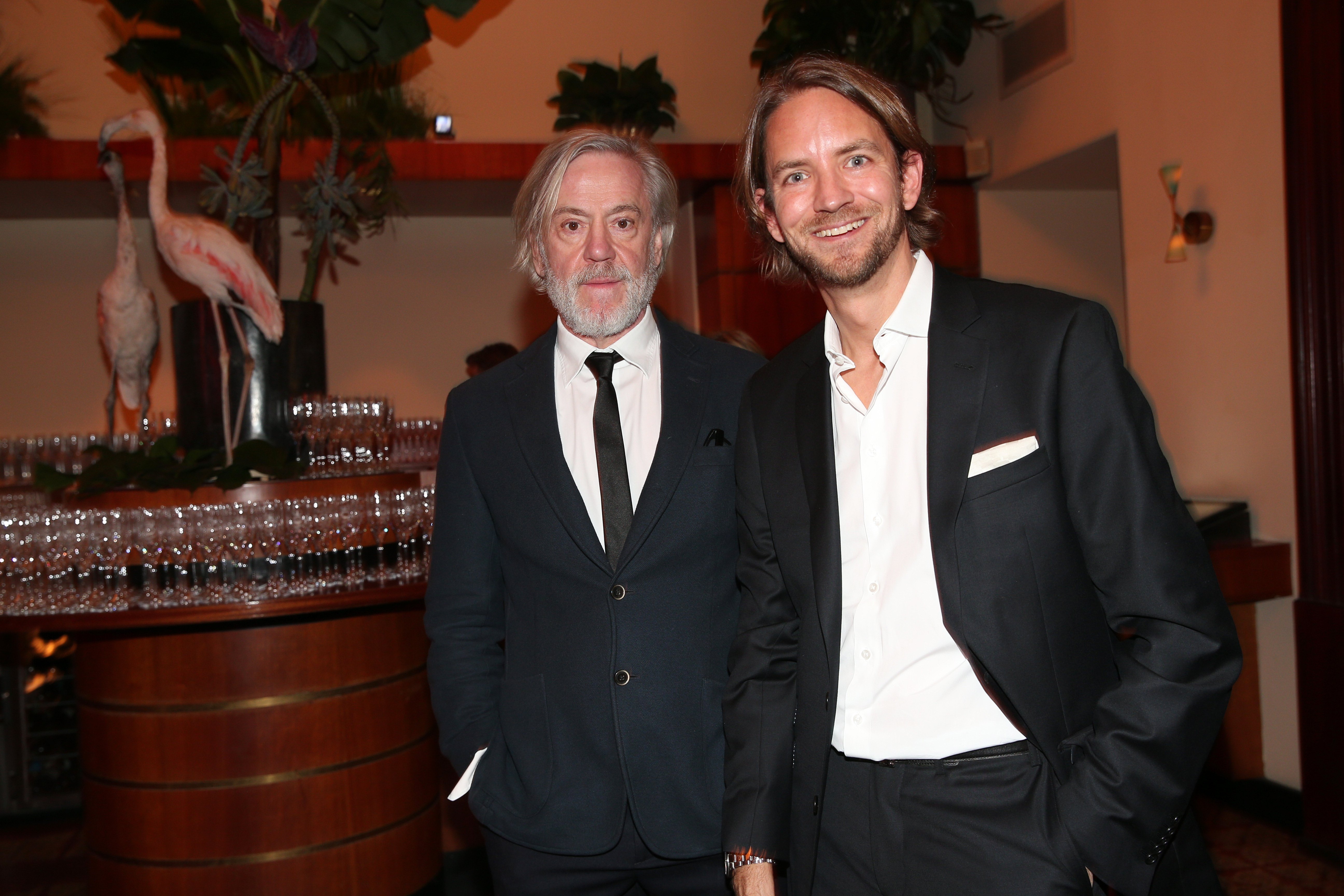 ---
Pitt and Mary have a history too as they reportedly met when the star was filming Inglorious Bastards in 2009. Reports state that Pitt has been frequenting his restaurant for years. The men in Nicole's life have both refused to comment on the situation. However, a source confirmed that Mary and Poturalski are married and enjoy an "open marriage."
Brad has been accused of being insensitive because, during the new couple's vacation in France, he escorted Poturalski to Chateau Miraval, he and Angelina's wedding venue six years ago. It was revealed that the couple would be spending a weekend at the Chateau. 
---
MORE SUCCESSFUL AREA
Luckily, Brad's career has been much more successful than his love life, although, it wasn't an easy path either. Brad Pitt was absolutely nobody in the late 80s - it seemed like the only thing he had was his dream of becoming an actor. That's why he took a chance and left university just 2 weeks before earning his Journalism degree and moved to LA with only $325 in his pocket!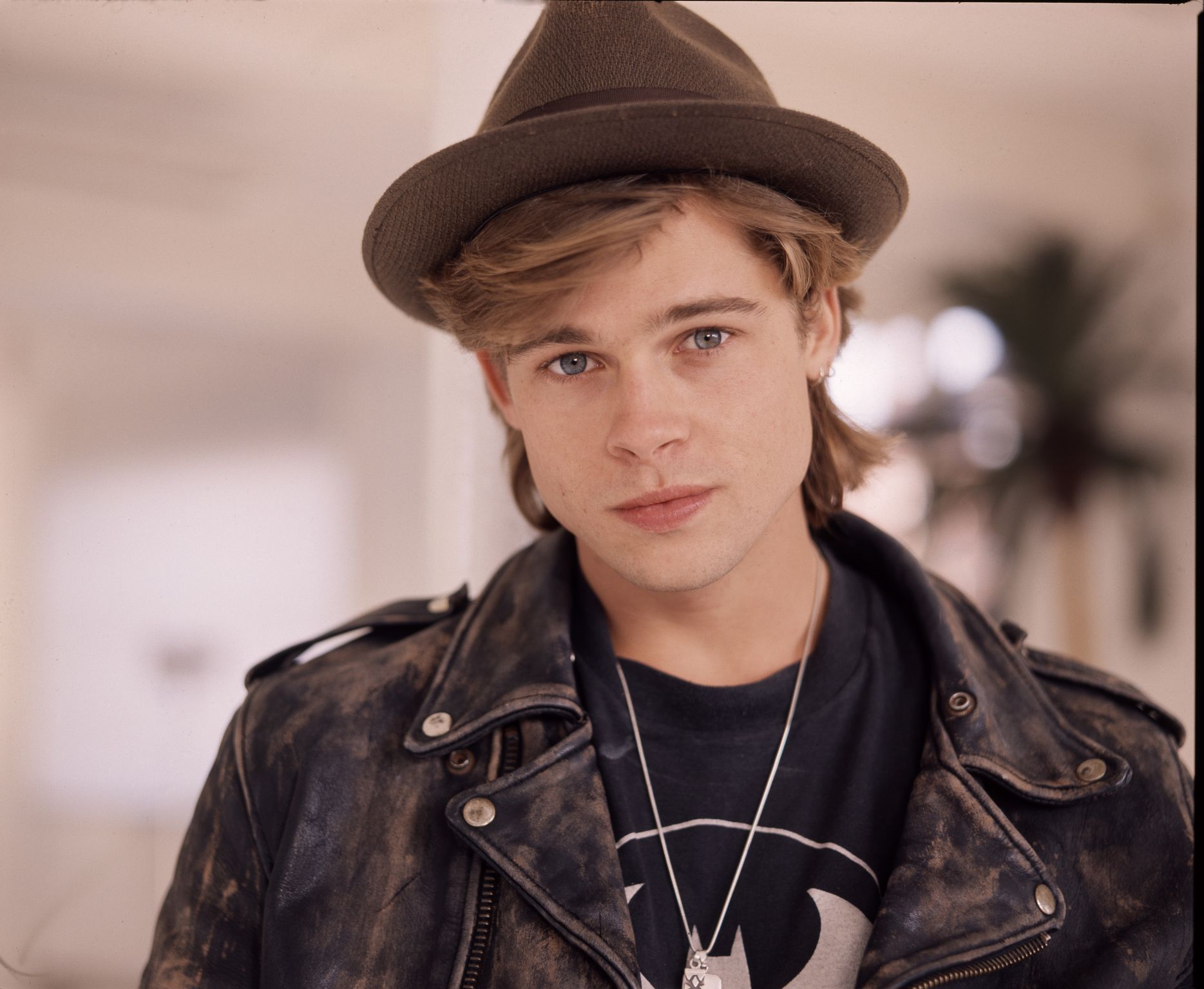 ---
Do you think Lady Luck smiled down on Pitt? Not at all. He had a number of weird jobs before appearing on the screen. For example, in the 80s Brad Pitt worked in LA as an El Pollo Loco mascot. Yes, the future actor had to wear a yellow chicken costume and invited pedestrians to visit the fast-food restaurant. Crazy, right?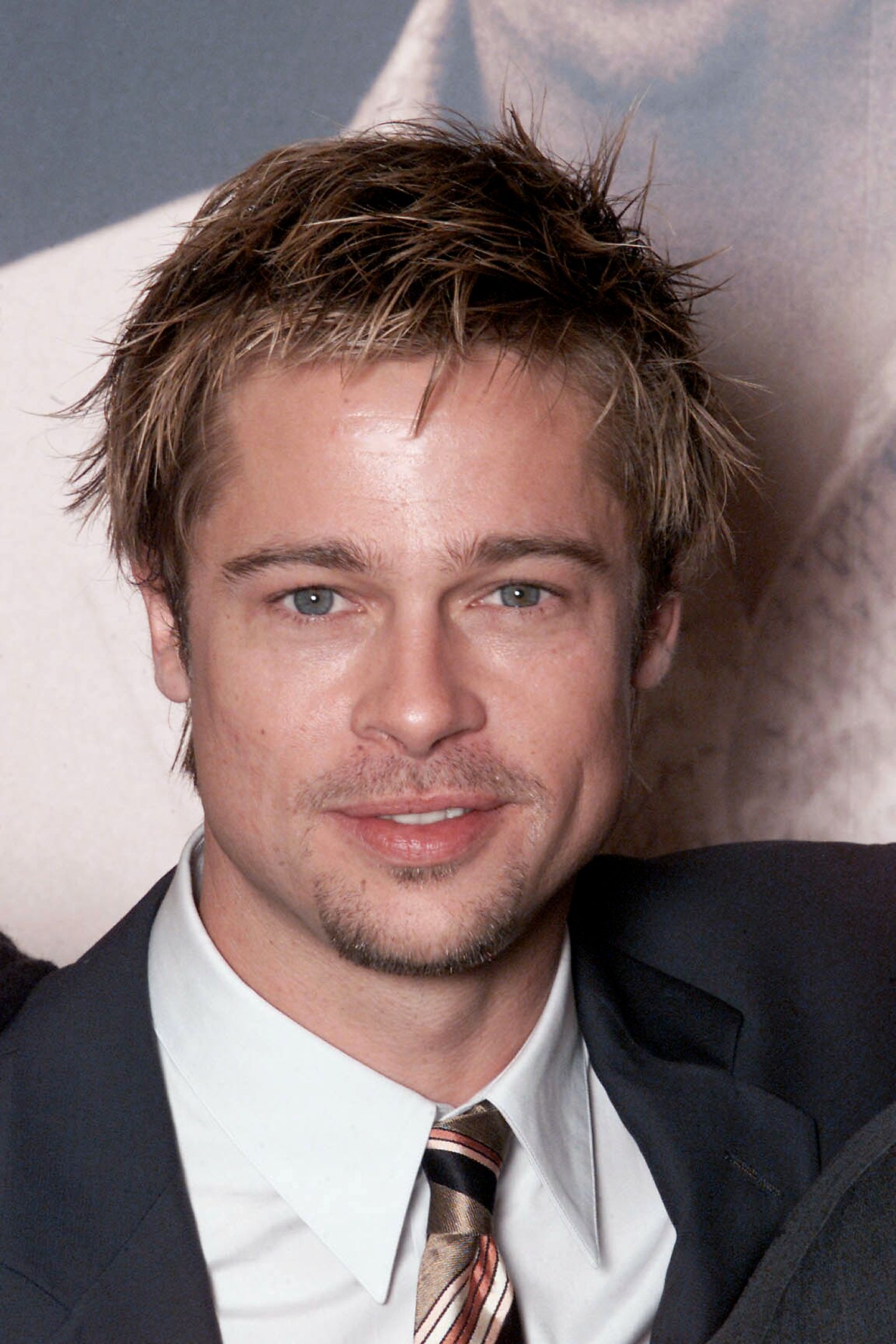 ---
But Pitt has absolutely no shame about it. "Man's gotta eat" he explained to Ellen DeGeneres on her show. Another weird job Pitt had was driving a limo with exotic dancers! Believe it or not, but this job was kind of life-changing for the young actor. According to his interview for People, Pitt once drove a stripper who attended acting classes of the legendary teacher named Roy London.
The stripper recommended that Brad visit his classes, saying that Roy London was one of the best coaches in Hollywood. So Pitt did, and that's what set him on the path to where he is now. "Strippers changed my life," Pitt loves to joke. We are definitely glad his dream of becoming an actor has come true!