The Reason Why Kelly Clarkson's Parenting The Kids of Her Husband's Ex-Wife
In 2013 Kelly Clarkson, "American Idol's" first-ever winner, had a fairytale-like wedding to producer Brandon Blackstock. Since then, she has become the matriarch of a family of 6, but it seems soon she will become a single mother, as the couple has recently filed for divorce. Will she continue raising her kids the way she has done until now?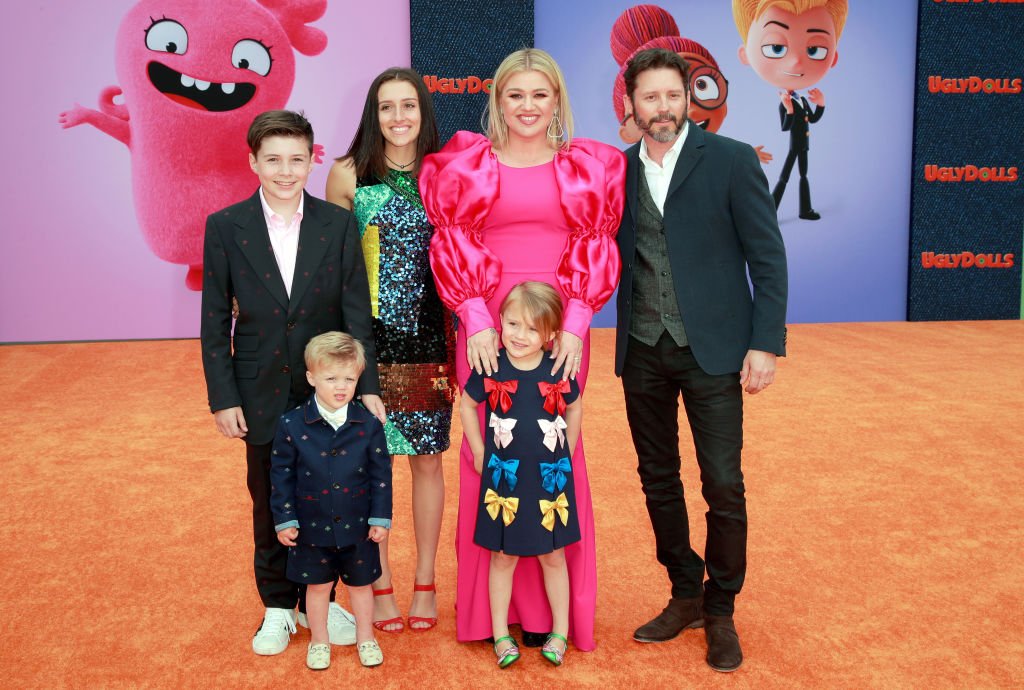 ---
The beginning of a love story
Kelly met Brandon Blackstock, her manager Narvel Blacktock's son, back in 2006. At the time, Brandon was still married to his first wife, Melissa Ashworth. In 2012, 6 years later, they met again at the NFL Superbowl, where Kelly was performing. Brandon was no longer married, and things seemed to have clicked between them.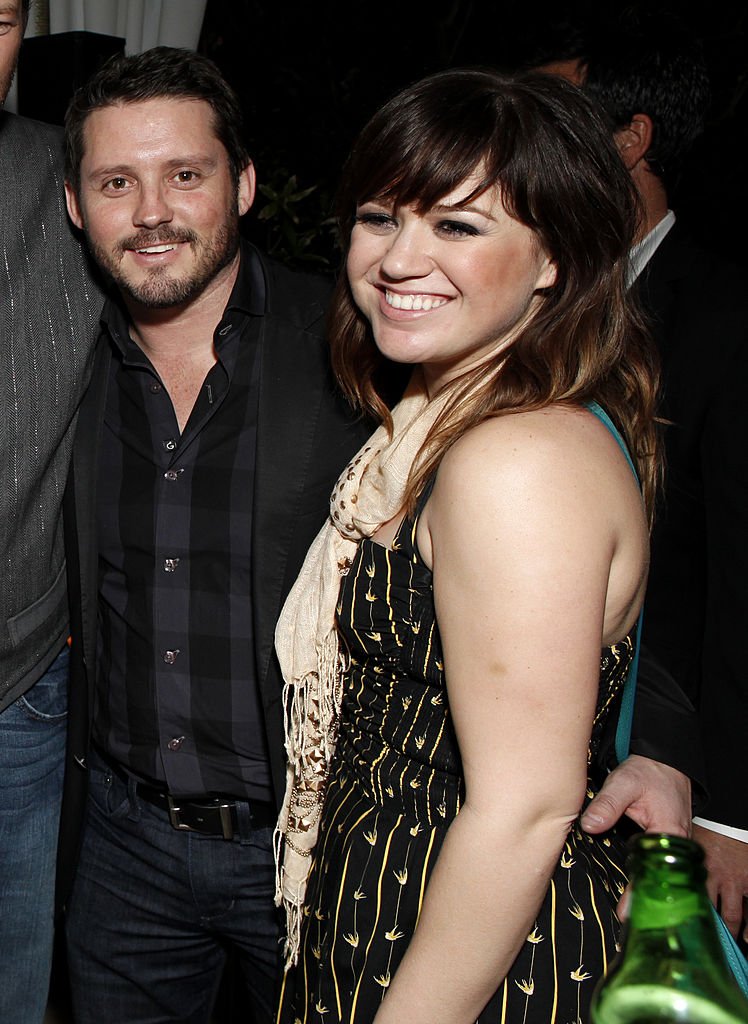 Their wedding would take place only ten months later, at the picturesque Blackberry Farms in Walland, Tennessee. At the time, Kelly gushed about her relationship, "I've never been truly loved like I am right now." It was, undoubtedly, true love, and the singer had never felt as happy.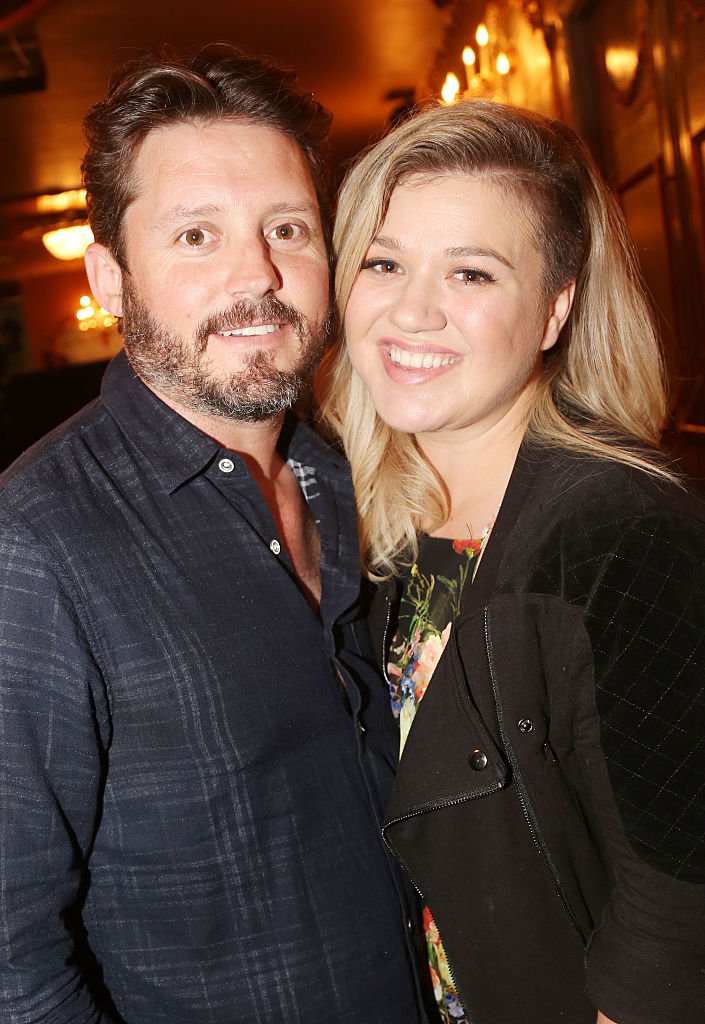 ---
Her children, River and Remy
Her first daughter, River Rose
River Rose, Kelly Clarkson and Brandon Blackstock's first daughter was born on June 12, 2014. Little River has given hints of her growing talent as an entertainer, having already appeared in two of Clarkson's music videos, "Broken & Beautiful," and "Piece by Piece." In 2016, Clarkson was asked to describe her daughter. She referred to River as "bold" and "progressive."
Clarkson went on to make some predictions about her daughter, based on her personality. "She will run a company one day because there's no way she's going to work for anyone. She does not heed advice very well. She's just very [...], which is awesome," the proud mom said.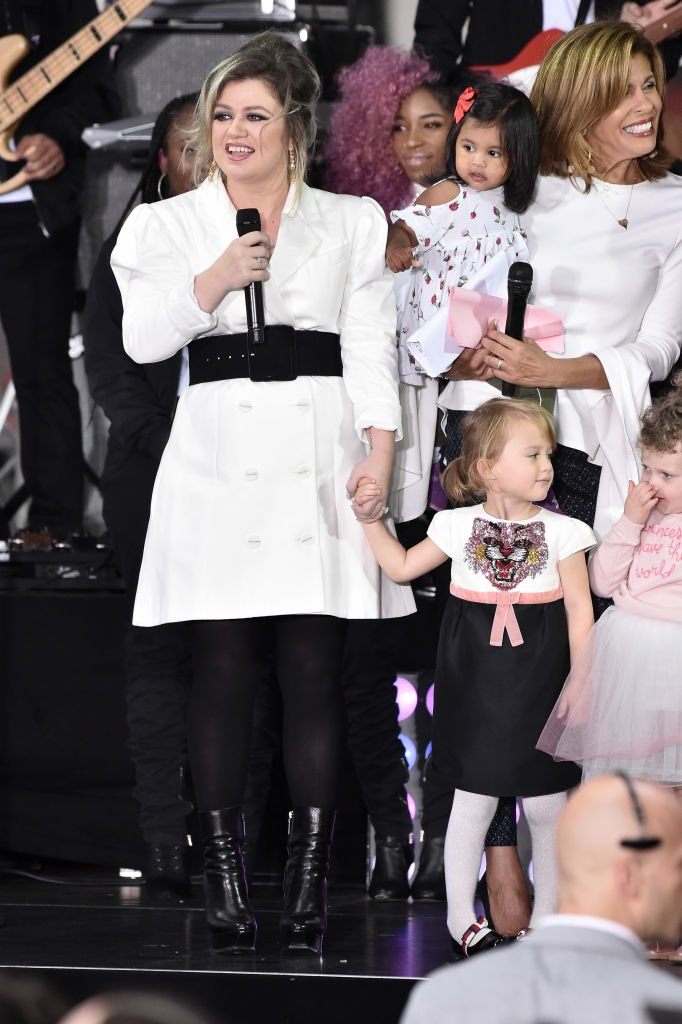 ---
Raising a potential talk-show host
Rose's bold personality has shown through other public appearances besides her mom's music videos. In April 2020, the five-year-old girl showed off her now pretty obvious talent for entertaining by hosting her own talk show segment where she went on to talk about the current COVID 19 situation.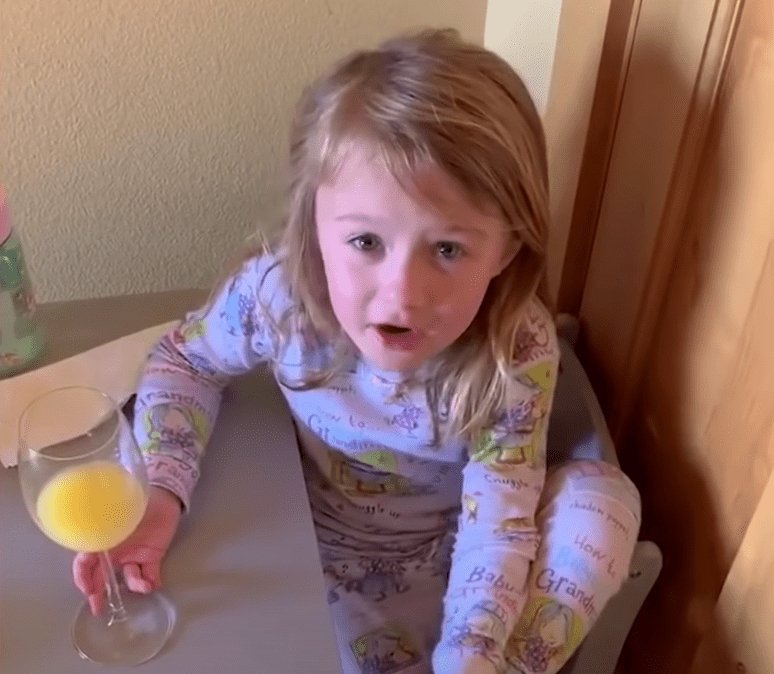 "Hi everybody! I know there's a snickness going around," the little 5-year-old River said. "And we can't be together, but it's okay, we can still call and we can still, when you're sleeping, you can still dream about each other and I hope you're doing fine."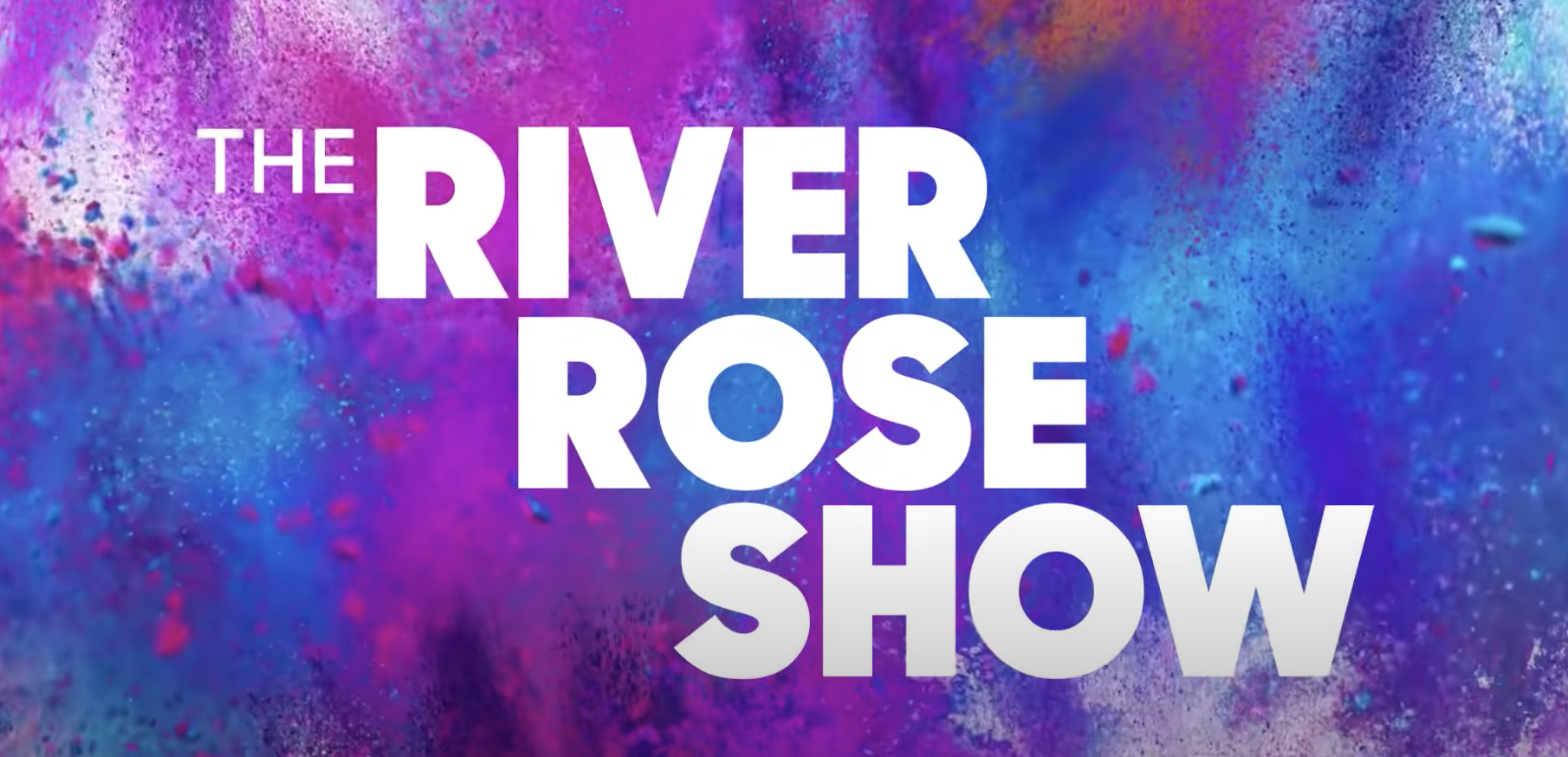 ---
Her son, Remington
Two years after giving birth to her daughter River Rose, Clarkson welcomed son Remington Alexander (also known as Remy) to the world. The singer was also asked to describe her son, back when he was two years old. She referred to him as the "sensitive soul" in the family. In addition to his sensitive side, it seems Remy is also quite adventurous.
"I think he's gonna be more the athlete, just like, 'How can I knock something over?' He's like the Tasmanian Devil— anything that can and will be destroyed, is," Clarkson said. Remy seems to have a knack for destroying things, which is usually what little boys tend to do. But Remy has also struggled a bit while growing up.
---
Getting Remy back on track
Kelly Clarkson opened up about her son's developmental difficulties. Because of a hearing problem that took a while to be detected, Remy developed a speech impediment that set him back about nine months. But they're now addressing the situation, making everything they can to recover the lost time.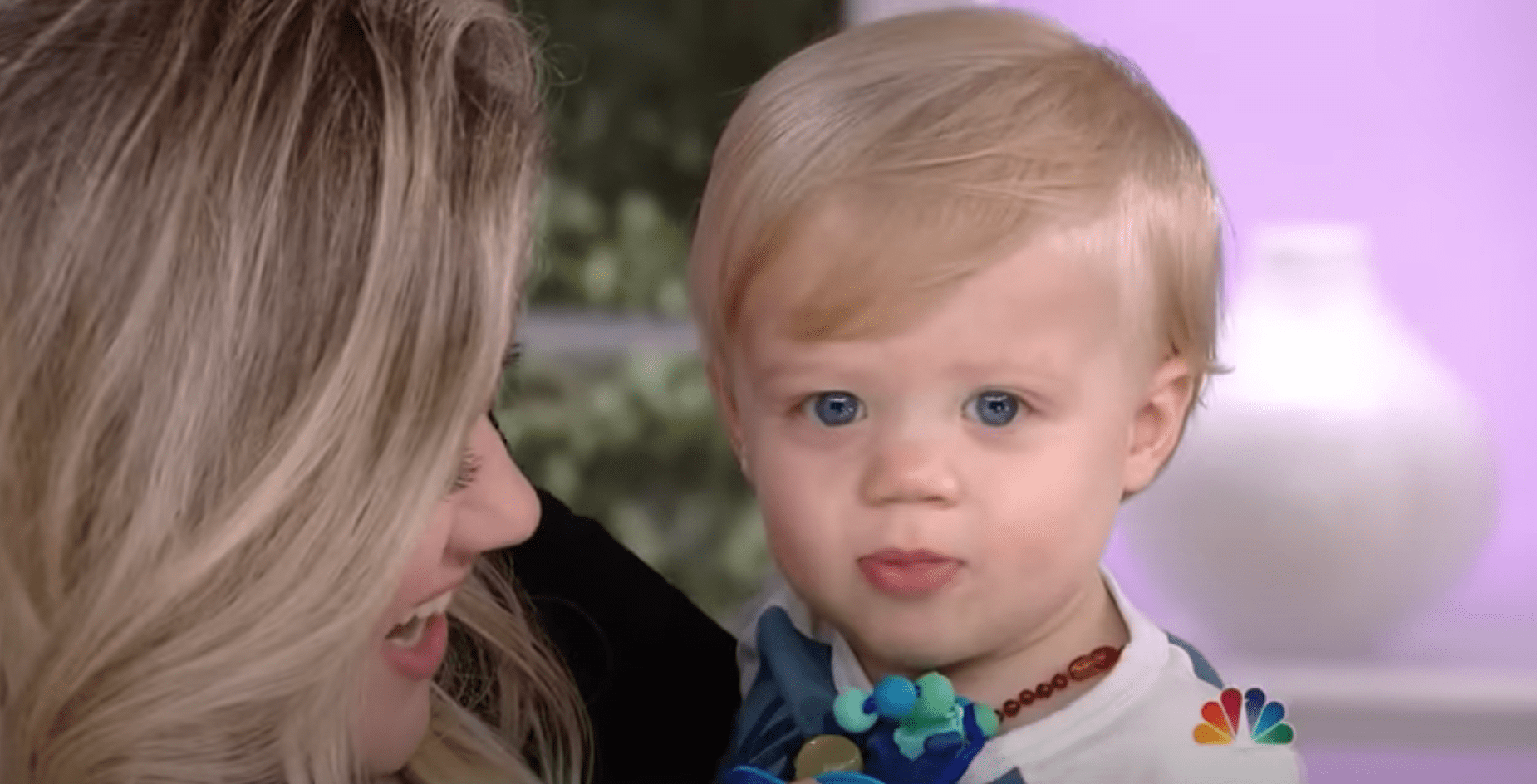 "So we've been working really hard with his speech, and he's still doing his speech therapist via Zoom," Clarkson said. "The big milestone for us is Remy getting to really find out his own personality and his identity because it's been frustrating for him to not be able to really vocalize his emotion."
---
Her stepchildren, Savannah and Seth Blackstock
When Clarkson married producer Brandon Blackstock, she was not only forming a new family with him, but also with his two children from a previous marriage. The Grammy-winning singer suddenly became a second mom to 12-year-old Savannah and seven-year-old Seth. Despite the significant life change, Clarkson seemed to love it.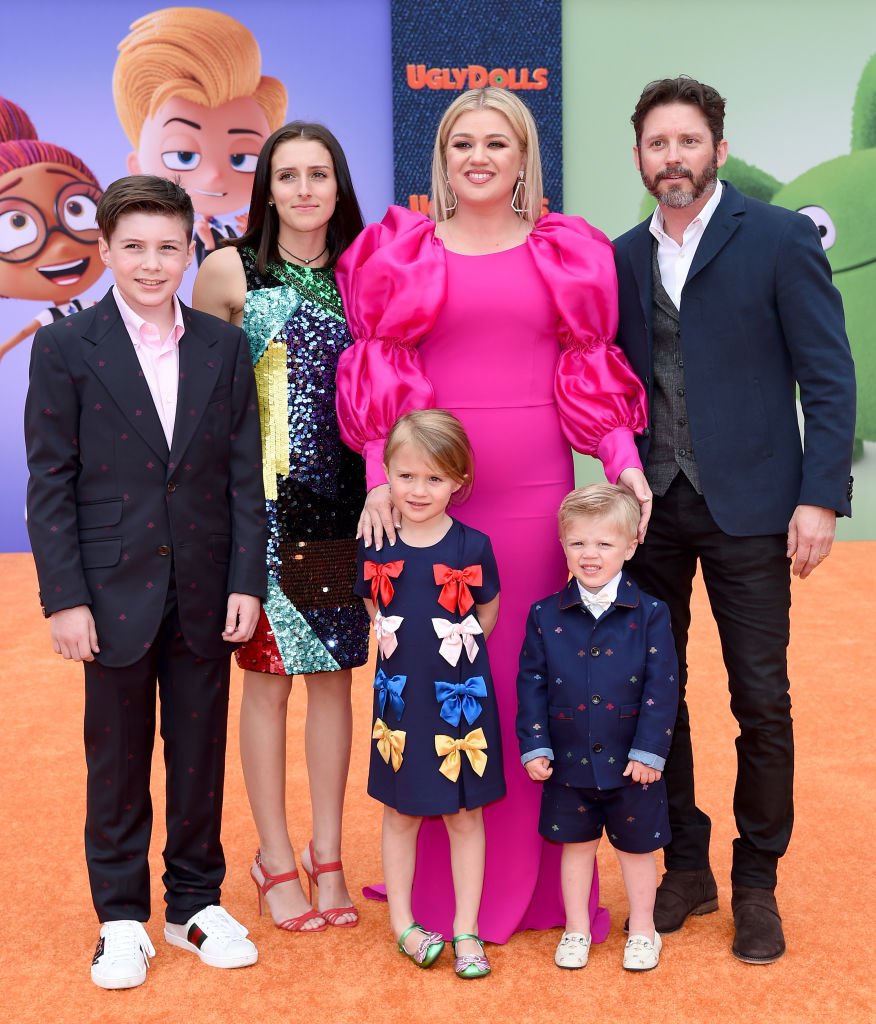 "We all live together and everything. It's so different, but it's perfect. They're awesome, and I actually really dig the mom thing. I am quick to go, 'I told you not to touch that!' I am totally my mom. My mom was a hard mom." Clarkson said back in 2013 before having her own children.
---
Savannah, the horserider
Savannah is Brandon's oldest daughter. The 17-year-old girl is known for her love for horseriding. She's been in several equestrian competitions so far and has won a few of them. Clarkson is a huge fan of her stepdaughter and has used her social media to cheer for Savannah's hobby. The teenager is exceptionally close to her father, who has referred to her as his "favorite person."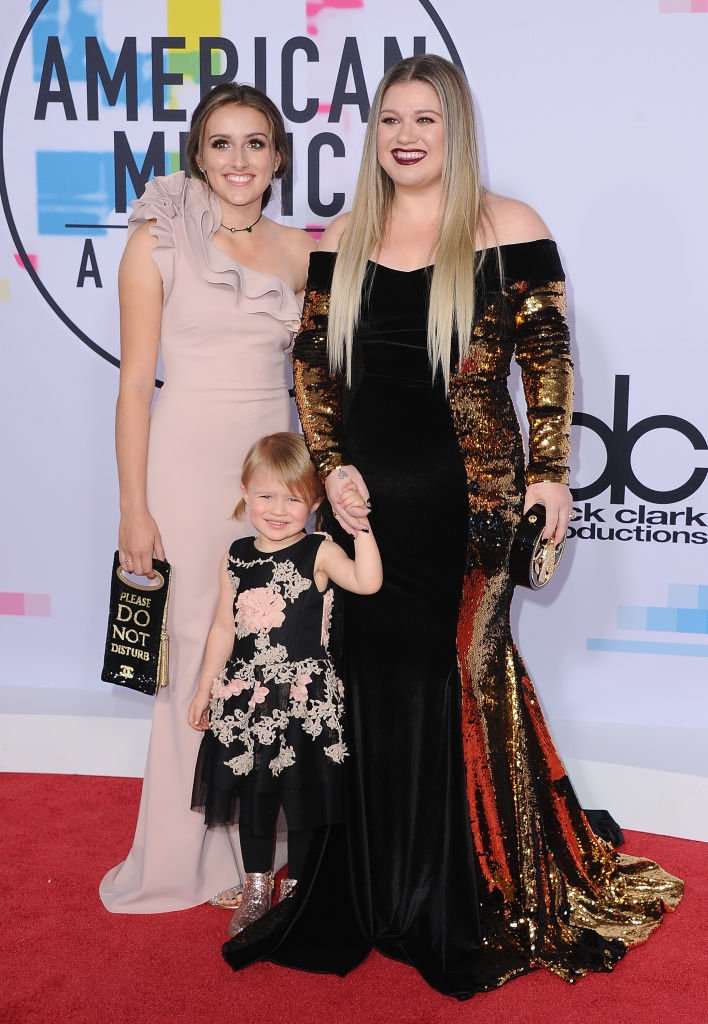 ---
Seth, the entertainer
Seth is a natural-born entertainer. In 2015 he appeared at one of Kelly's shows, singing and dancing alongside the backup singers, to a cover of "Uptown Funk" by Mark Ronson. Kelly has talked about Seth and how much fun he is to be around. "[He's our] gamer. He's kind of our actor as well," she said. "He's a really fun, creative kid."
---
How is Kelly as a mother?
Kelly Clarkson has been around for over 20 years and has always given out this image of being fun and outgoing, but the truth is, as a parent, Kelly doesn't believe in being soft all the time. She uses the "tough love" moments she got from her mother while growing up, as an example for her parenting style.
"My mum is the main reason that I'm so independent, and I love it that she was always blunt with me," Clarkson said. "I remember the first time I told her I that wanted to be a singer. Instead of saying, 'You can do it! You're so amazing!' she replied, 'Honey, so do thousands of other people.' That tough love helped me get where I am today."
---
Giving love and discipline
In 2018, Clarkson admitted to spanking her kids once in a while to discipline them when they misbehave, which sparked some controversy. "My parents spanked me, and I did fine in life. I feel fine about it, and I do that as well," Clarkson said. But the singer is not all about tough love.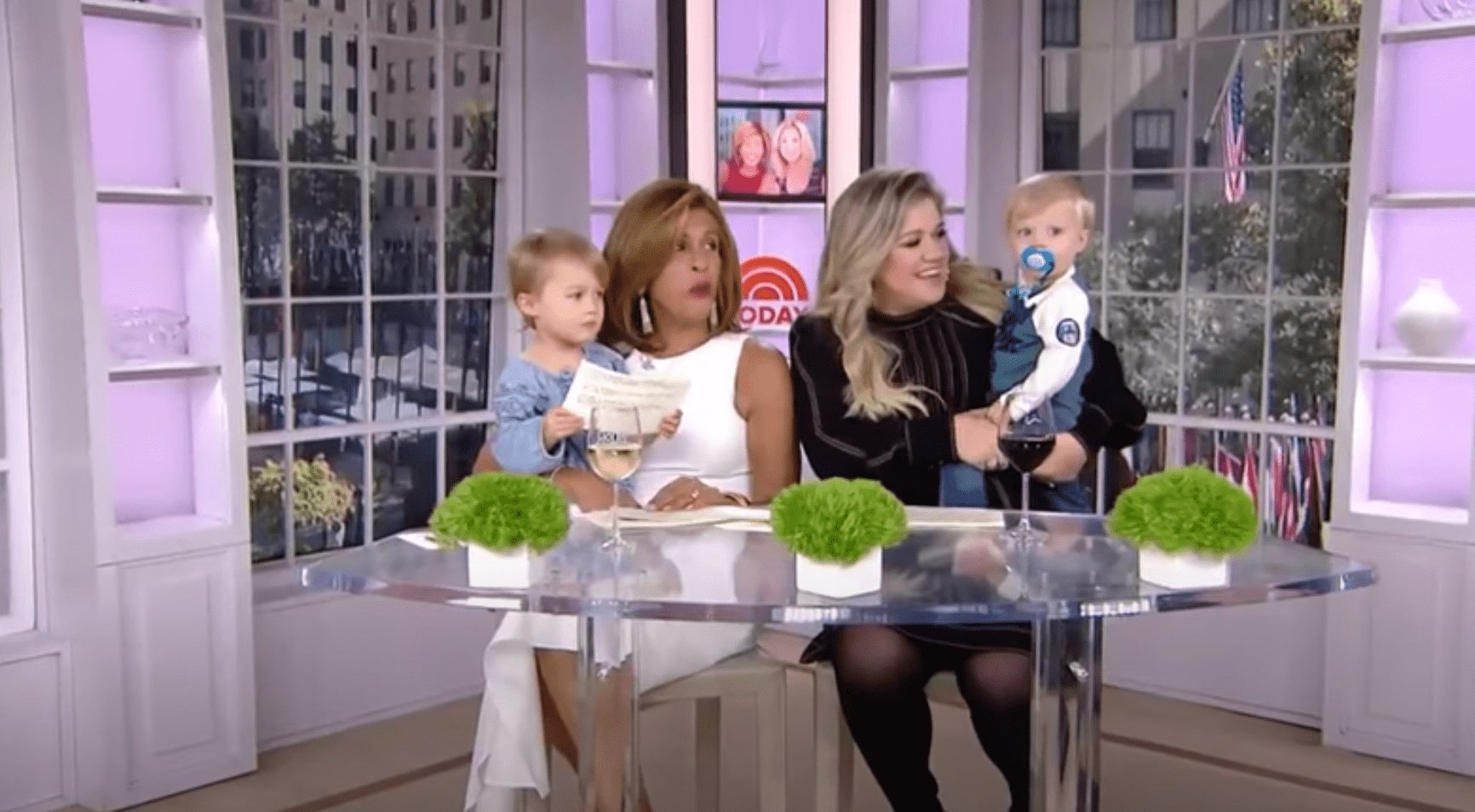 In addition to disciplining her kids, Kelly has a clear idea of the type of people she wants them to become. She is making sure to raise her daughter as a confident woman, and her son to respect women around him. She also makes sure to compliment them on something more than their looks, saying things like "God, you're clever. You're smart. You're witty, you're funny," which helps to build character.
---
The challenges of pregnancy
Although Kelly loves being a mother, the process of becoming one, was a pretty terrible ordeal for the singer. Being pregnant was one of her worst experiences to date, as she went through extreme all-day sickness and even hospitalization due to dehydration. This happened during both her pregnancies, to Rose and Remy. The singer has already admitted that she is not planning on having any more children.
"Anytime I see someone pregnant, I just pray for them. [Pregnancy] was literally the worst moments of my life. I'm not kidding — I wish I were that girl that [had good memories of pregnancy]. But no. Nope. Don't miss it. It's as if someone was in an accident ― they're pregnant, I'm like, 'Oh, my God.'," Clarkson confessed.
---
Being a mom and having a career
While in the past, Kelly admitted to having based her self-worth in her career, nowadays she thinks of herself more as a mom. The singer doesn't want to be an absent mother to her kids, so she does her best to take them with her wherever she goes, while also admitting to relying on several people to help her.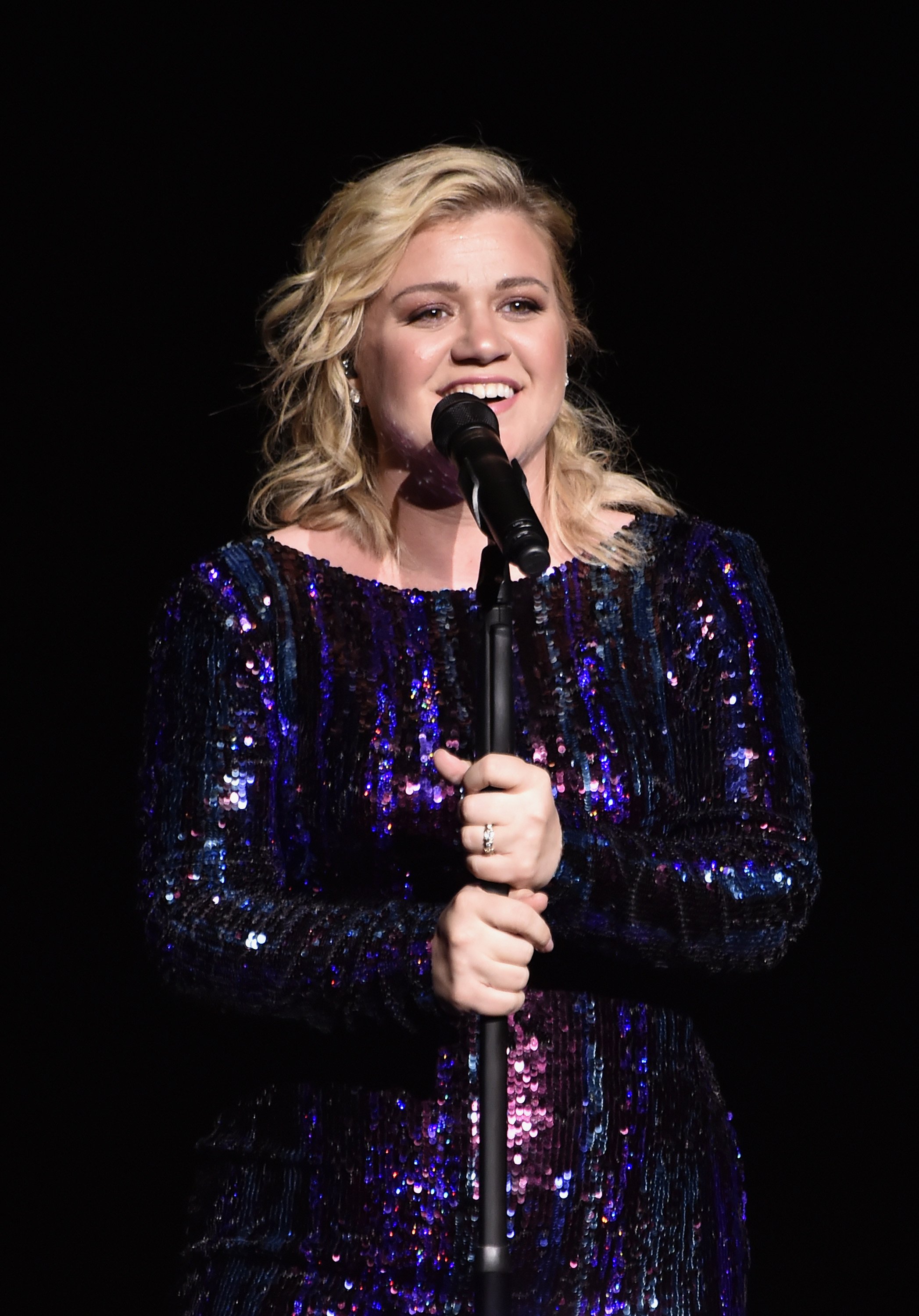 "It's hard to be a really good mom and a really good person at your job. But I do have a village of people. I have to release control and just say, 'I'm not going to be able to be there for everything, and it's OK, because I'm showing my daughter and my son and our kids that you can do both and achieve great things. If you work hard, you can play hard.'" Clarkson said.
---
Breaking up her family
After six years of marriage, Kelly and Brandon announced they had filed for divorce on June 4, 2020, citing irreconcilable differences. This came as a surprise as, only weeks earlier, Clarkson had expressed her wish to become a mother for the third time with her husband. During the last few months, the couple and the family had been in social isolation at their ranch in Montana.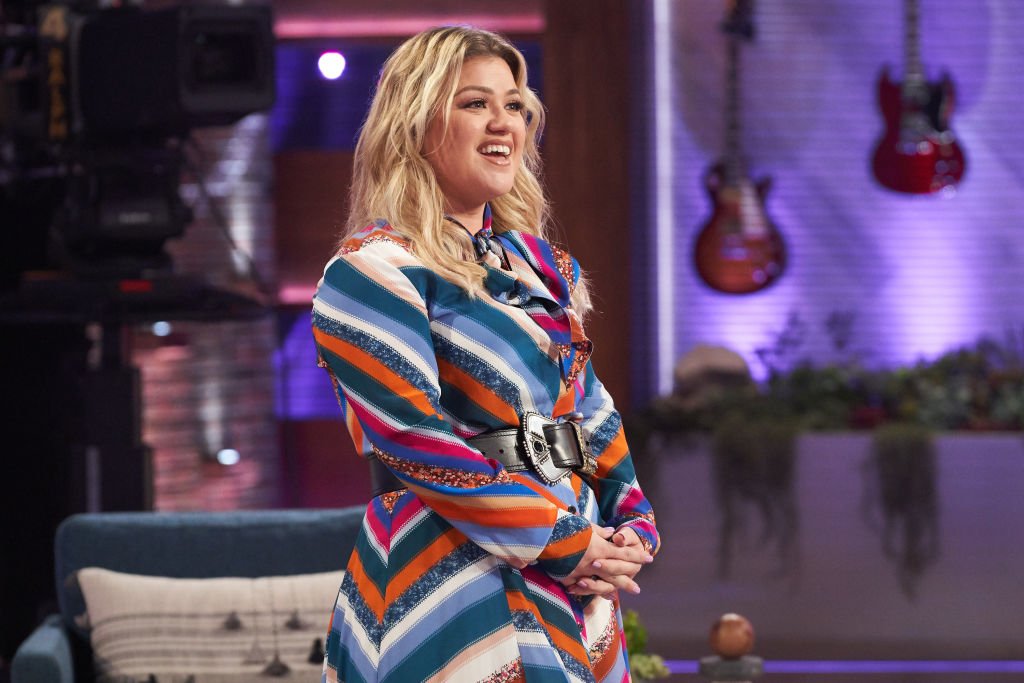 Kelly and Brandon are now focused on finding a way to co-parent their children and to deal with River and Remy's separation from their stepsiblings Savannah and Seth, who they were very close with. "They're working on making this transition as easy as possible for all their kids," a source explained. "She considers his kids hers… so it's going to be an emotionally tough road ahead."
What an amazing family, we really do hope they can make it work through the divorce and continue to raise their kids as wonderfully as they have until now. What are your thoughts about this? Are you a fan of Kelly Clarkson? Let us know all about it in the comments section, and don't forget to share the article!
Sources:
Elle
,
People
,
YouTube
,
Oprah Mag
,
Closer Weekly
,
Billboard
,
Huffpost
,
Taste of Country
,
Hello Magazine
,
Made for Mums