The Kissing Booth 2: Meet The Actor Behind Marco
The Kissing Booth 2 actor Taylor Zakhar Perez rose to stardom literally overnight with his role in Netflix's sequel to its first hit romantic comedy. But what do we know about the handsome actor who brings new Elle's classmate Marco to life? Look no further – we've collected all the juicy details for you.
---
5. TAYLOR'S SUDDEN RISE TO STARDOM
His Instagram followers skyrocketed to over a million after the movie was released. So, yeah, we'd bet it's safe to say we're not the only ones dying to know more about the actor behind the sculpted hottie, Marco. Who, by the way, also happens to be a total good guy in real life too! 
---
That said, what would you say if we told you... that Kissing Booth 2 was Perez's first-ever large acting role? Surprising, but true! As the actor shared, "That was my first "acting" role... but the first real one. It definitely tops Carrie Fisher as I got hit in the face with a lemon by Miranda X."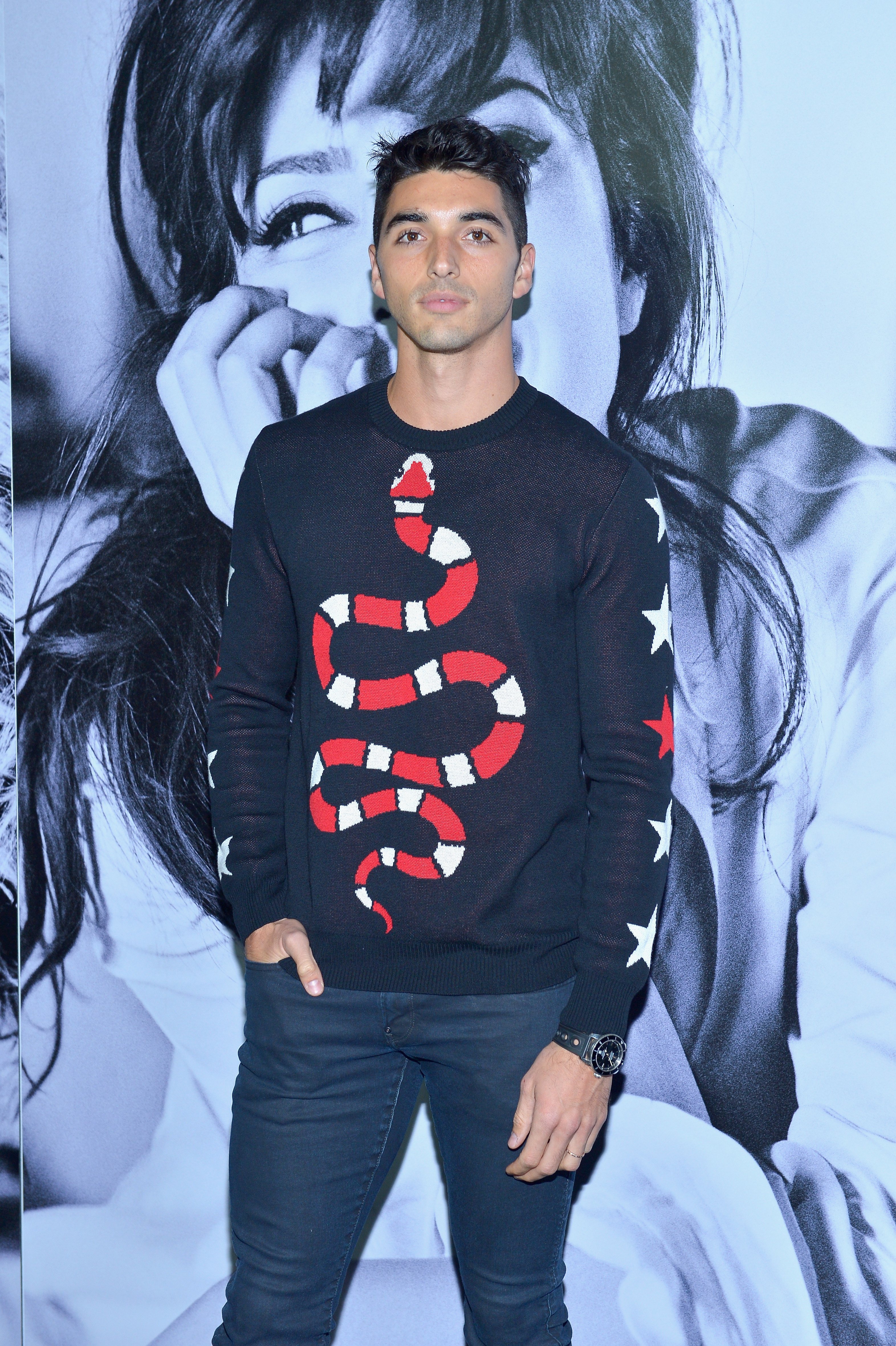 ---
The lemon comment refers to his one-line role on a popular Nickelodeon show iCarly - in which he briefly played Carly's date and, as you gathered, got hit in the face with the yellow fruit. His subsequent roles weren't anything spectacular, and at one stage he went through a dry spell for almost two years. 
Taylor told Kahnversations that for the movie Suburgatory, he started out with a full page of lines, which later just got cut down, and eventually completely cut. He's got other similar tales of bad luck, so we are stoked that Perez is finally in the spotlight! Right?! 
---
The 28-year old actor has a few other TV credits to his name, but never thought his breakthrough role would earn him the title of a "snack". Luckily, it doesn't seem to phase him too much. As he told Glamour, "People are called far worse things". 
Can you believe that when Taylor was auditioning for the role of Marco he, one, hadn't watched Kissing Booth 1 yet… but point two will surprise you even more. He had no idea which movie he was gunning for, as it was kept a secret. Woah, hectic! Also, speaking to Teen Vogue, Taylor revealed that he's never been on a red carpet before this.
---
4. HE'S GOT MULTIPLE TALENTS
Perez started out in musical theater, but after the acting bug bit he relocated to LA. Yes, yes, we know what you're wondering: can he really sing, dance, and play the guitar? Well, let's see. Singing: tick! Dancing: tick (although he told Pop Sugar that he "practiced his butt off" for this movie. Don't worry, Taylor, your butt is still intact ) 
---
And now for the guitar. Well, talking to Glamour, the actor shared how the role initially intimidated him:
"This role was for a guy who played guitar, and I have never played guitar in my life. I grew up playing piano." 
Apparently the casting call also asked for professional singers or dancers! OK, but wait! So although he hadn't played guitar before this role, it was actually him playing the instrument in all those drool-worthy scenes. You know, like in the courtyard where he was singing in Spanish, later on the beach with Elle, on the stage at the Halloween party. He got guitar lessons, especially for this movie! 
---
Think we're done with his talents? You'd be wrong! Prior to acting, Taylor was a seriously good swimmer. He competed throughout high school and even declined a swimming scholarship! The next one should come as no surprise, but Taylor Zakhar Perez is also quite good at modeling. He was the face of Dockers, as he shared on his Instagram page recently. 
---
3. HIS VIEW ON ROMANCE AND KISSES
Perez is a real Potterhead! Chatting to MTV News, Taylor shared his all-time favorite on-screen kisses. One of them is Spiderman's upside-down kiss, and one of the others will probably surprise you! It was from the Harry Potter movie. More specifically, the scene where Ron and Hermione kiss in the Chamber of Secrets. 
---
"I love strong women and I just love Hermione." - shares the actor. Perez thinks the lead-up is what makes a great memorable on-screen kiss. In Ron and Hermione's case, "that's why you wait seven seasons to see it happen", he explains. Cute!
---
Just in case you need more convincing to fall in love with the actor, consider this. Taylor told Glamour: "I'm a huge proponent of dating friends or people you've had heart-to-hearts with before you become intimate. Emotional intimacy is way more important to me than sexual intimacy." So refreshing, right?
On the topic of his ideal date (quickly, get your notepad!), the actor says he loves someone who's up for adventures and not too squirmy, like when he wants to go on a camping trip with no electricity or water! And what's his idea of a romantic date? This hottie enjoys day or weekend trips, walking on the beach, or learning something new together! 
---
2. HIS FAVORITE THINGS AND HOBBIES
Here's his favorite snacks! It's cut up apples, popcorn, and dark chocolate. What are his reasons for these being his favorite munchies? "I have a retainer and always break it, so that's why I have to cut up the apples. The dark chocolate I eat is so bitter that no one wants to share with me." - shares the actor.
Oh, and if you wondered about his least favorite food, it's cheese. He says he finds it really gross. 
---
Let's check out a few other favorites. Favorite book? Well, you can probably guess - it's all the Harry Potters! Favorite show? "My favorite show is definitely 30 Rock! Even though there's no more - it's the best". For starters, he likes paddleboarding, hiking, and surfing. Wait, also add motorcycling to the list! 
---
Apart from that, he's got two other loves that will surprise you. Firstly, he just loves organizing when he's by himself. Too many pickle jars in the fridge? Taylor will consolidate that for you! Secondly… he used to redesign interiors for a few homes - his uncle was a set designer and art director and taught him a lot. How awesome?! 
By the way, does talking to your dog like he's a human count as a hobby? Well, even if it doesn't, meet Taylor's miniature schnauzer, Jack. You're welcome! Perez talks to Jack often! As he told Glamour:
"I will legit lay on the floor and say, 'I love you, I love you'. I hear his breathing change; he makes these noises like how a cat purrs, and it's so cute that he knows this feeling."
---
1. ON HIS FAMILY AND DATING LIFE
First things first: the sources about Marco's siblings differ, with some of them saying he's got three, and others, seven siblings! We're not sure which sources are correct, but what we do know, is that he's definitely got quite a few siblings!
---
He shared how he gets ready for a Big Night In, and here we meet some of his brothers and sisters. They often post family snaps together, especially during festive seasons, and are super close. According to Taylor, they argue and yell at each other, but they can call each other out on something because they love each other. 
---
So now that you're totally hooked, do you want to know if he's dating anyone right now? In his most recent interview with Glamour, he said that he's not dating anyone. Of course, there have been many speculations, like whether Taylor and Elle's Joey King are together after a flirty TikTok video, as well as cosy photos of the two. Many fans are shipping them in real life! But as far as we're concerned, he's single.