Meet The Stars Who Can Not Afford The Luxury Life Anymore
Money and fame are quite a fickle thing. One day you can be quite famous and have all the money in the world, and the next you can still be quite famous and have spent it all. On the other hand, you can also wake up one day and you are no longer in fashion. Let's discover which stars are on a rough patch these days!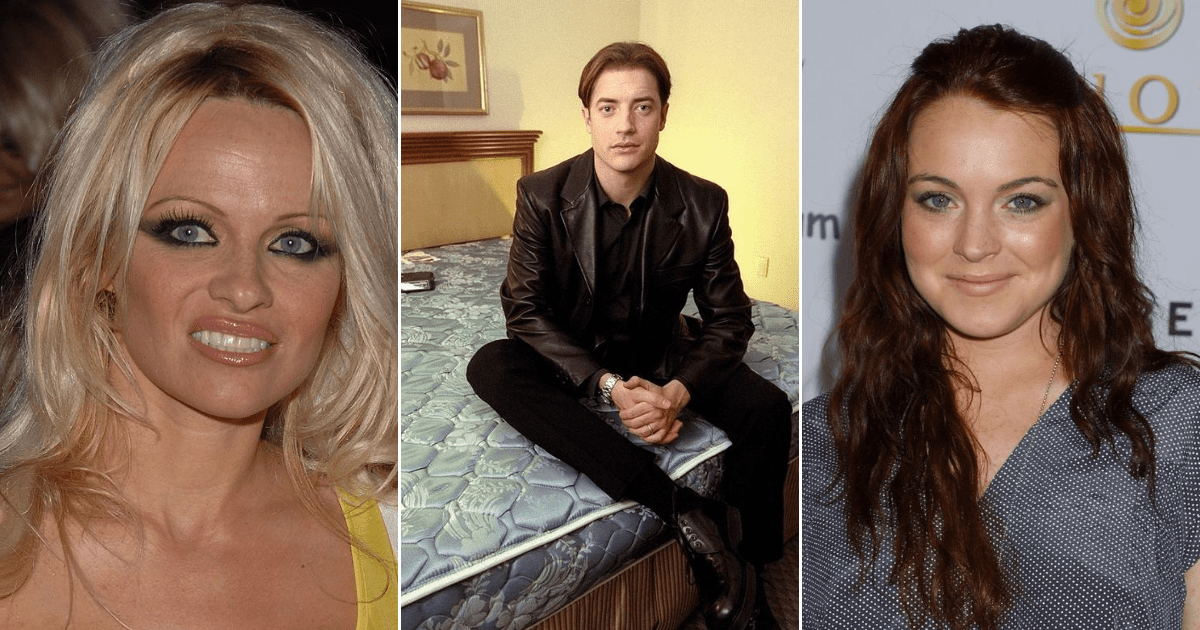 ---
Johnny Depp
We all know and love Johnny Depp. How could we not? He is an amazing actor and only seems to be getting better with age. However, as it turns out, the actor is not the most trustworthy person to manage his money. According to Social Gazette, he was named the fifth-highest paid Hollywood actor, and our beloved star is going down a descendant road. We are warning you beforehand that this does not get pretty. He is not even close to being poor, but he took quite a big financial shot.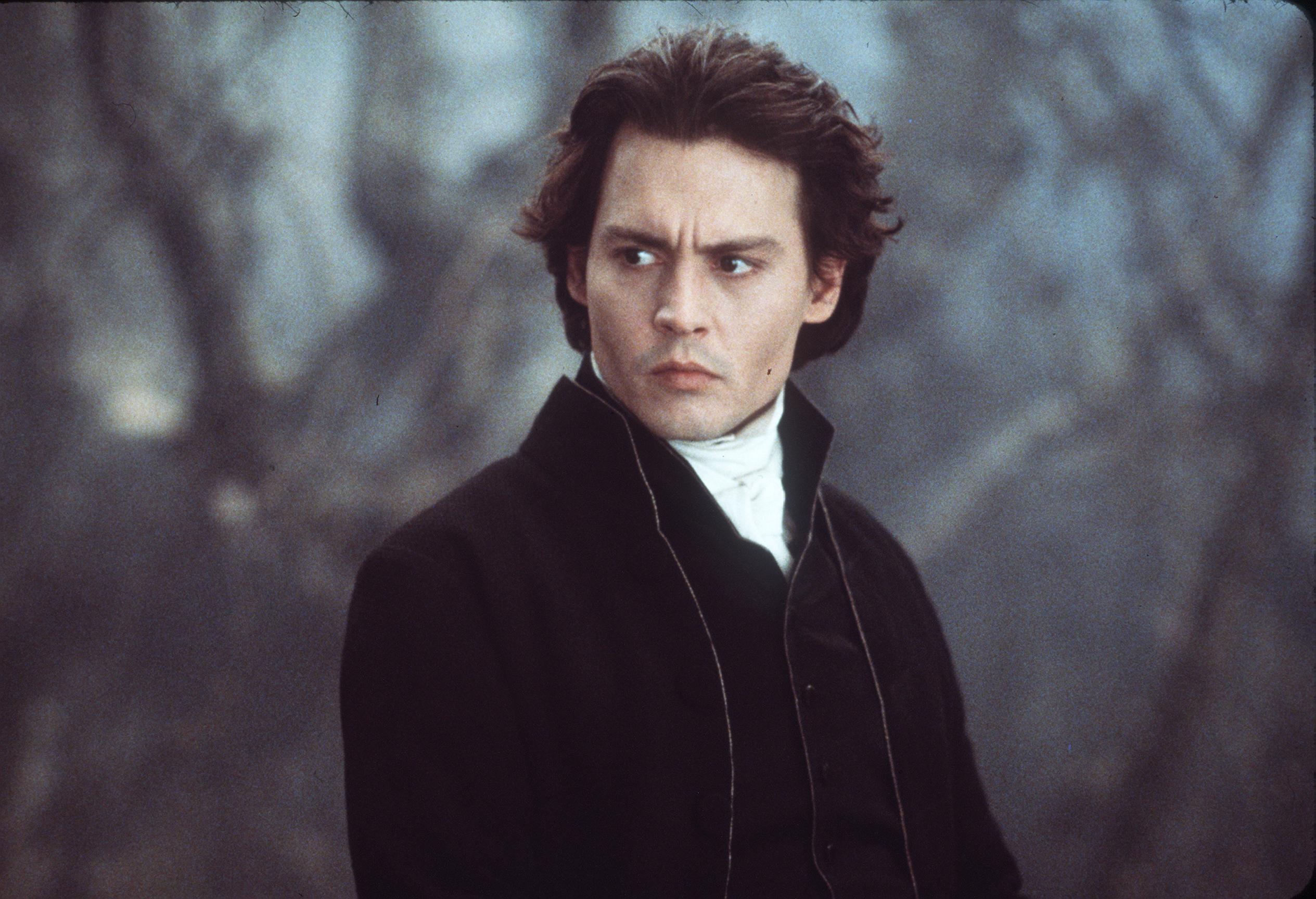 Aside from being well-known that he has spent millions on numerous expensive "hobbies," such as a failed record label and a 150-foot yacht, he eventually just blamed it on his former managers. As stated per Nicki Swift, the 'Pirates of the Caribbean' star sued The Management Group for collecting 28 million in unauthorized fees. His plan backfired, however. TMG decided to countersue the actor for owing them 4.2 million dollars. Didn't know this side of Johnny Depp, do you?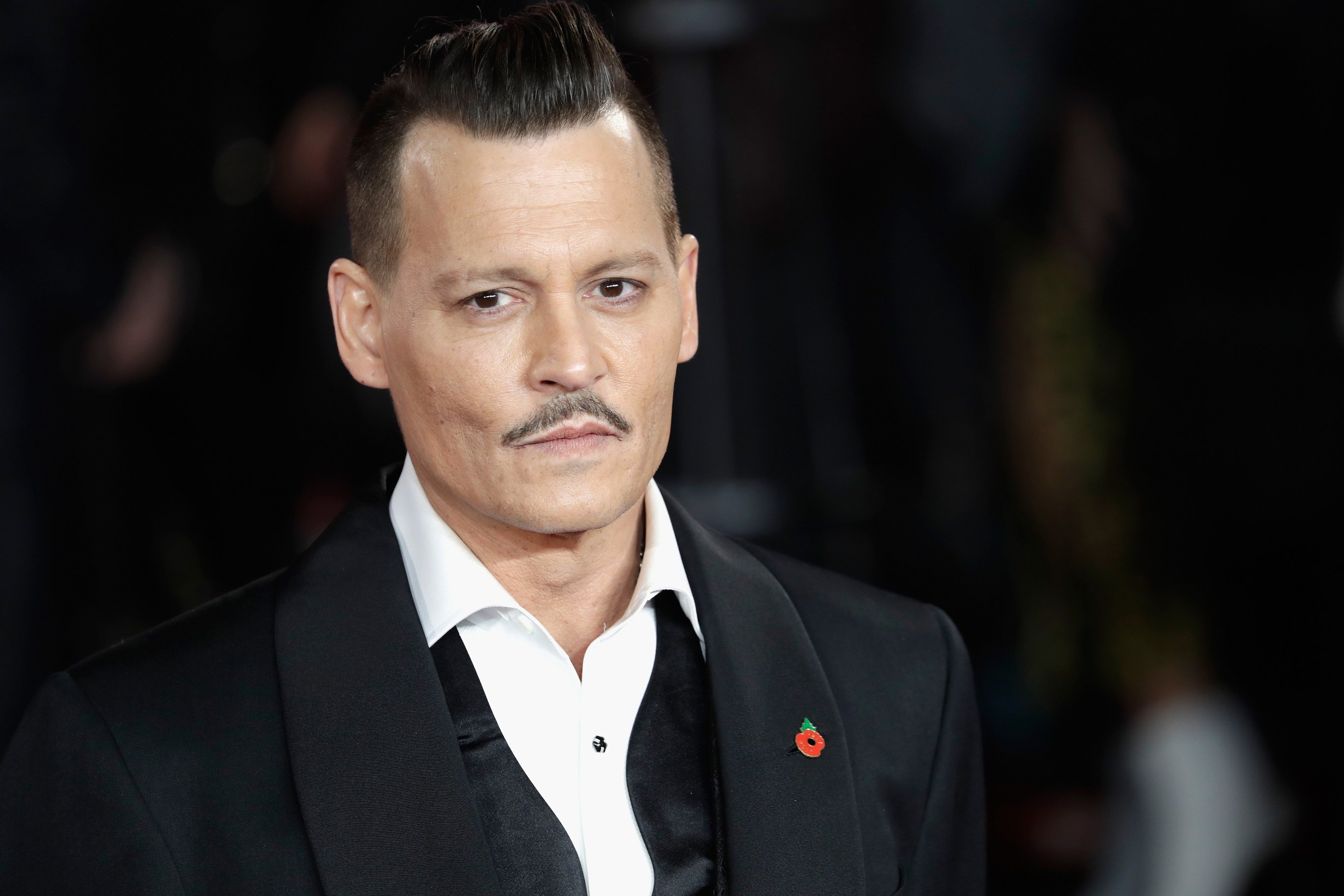 ---
Kim Basinger
No matter how famous you are right now, you still need to live up to your word. At the beginning of the 1990s, the Oscar-winning actress Basinger had it all. Everyone loved her, and it seemed that her career was really going places. She was getting cast for big movies.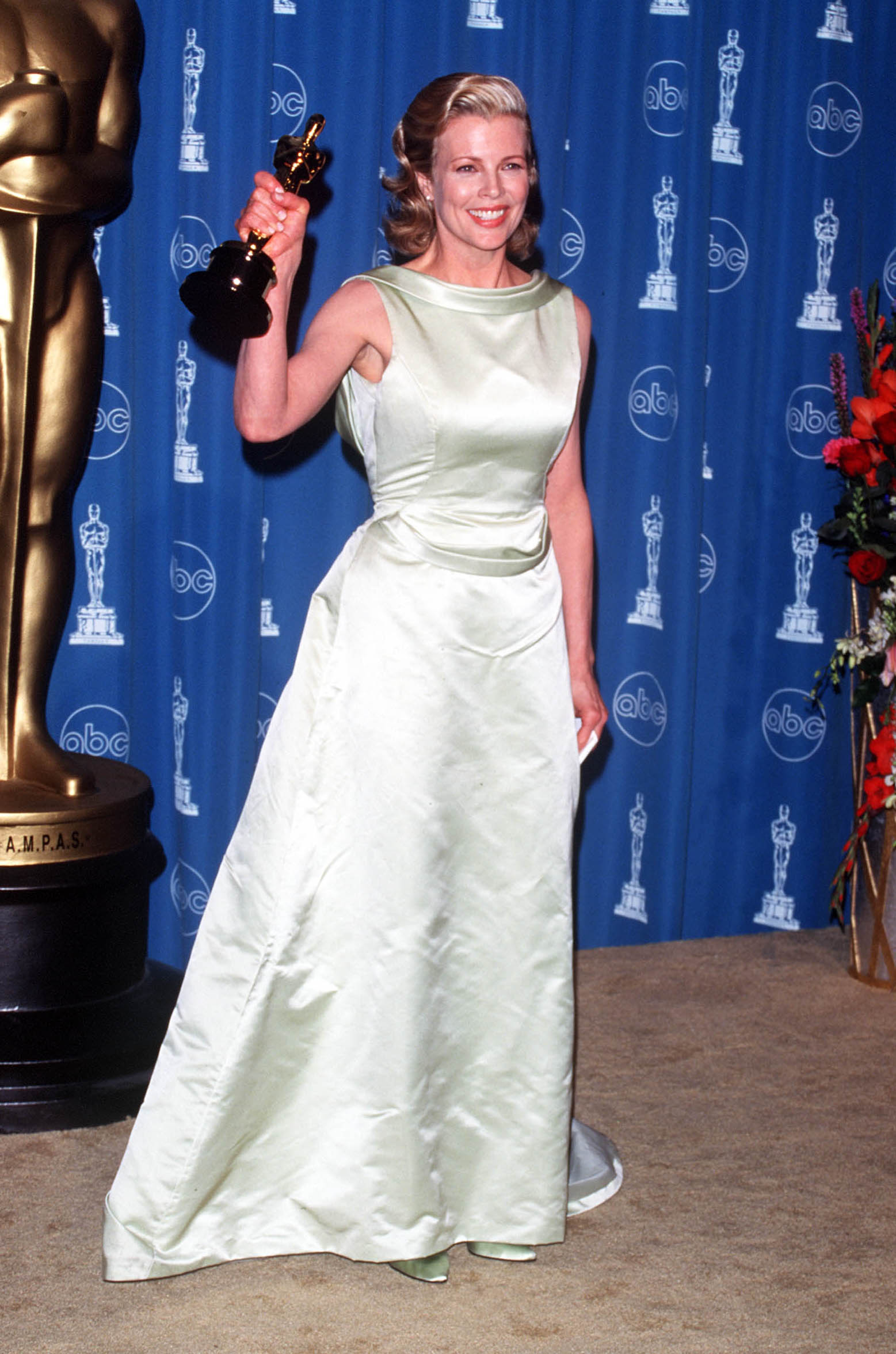 At the height of her career, she even bought a little town named Braselton in Georgia, which is not-so-little anymore. However, according to the CheatSheet, she decided to back up from an already signed contract with Main Line Picture for the film 'Boxing Helena.' After she broke the contract, Basinger was forced to pay MLP 8.1 million, which led to her bankruptcy. She eventually had to sell her share of Braselton and got a rather bad reputation when it came to getting new deals. However, the actress managed to get back on her feet, and now, at the age of 66, she is doing fine.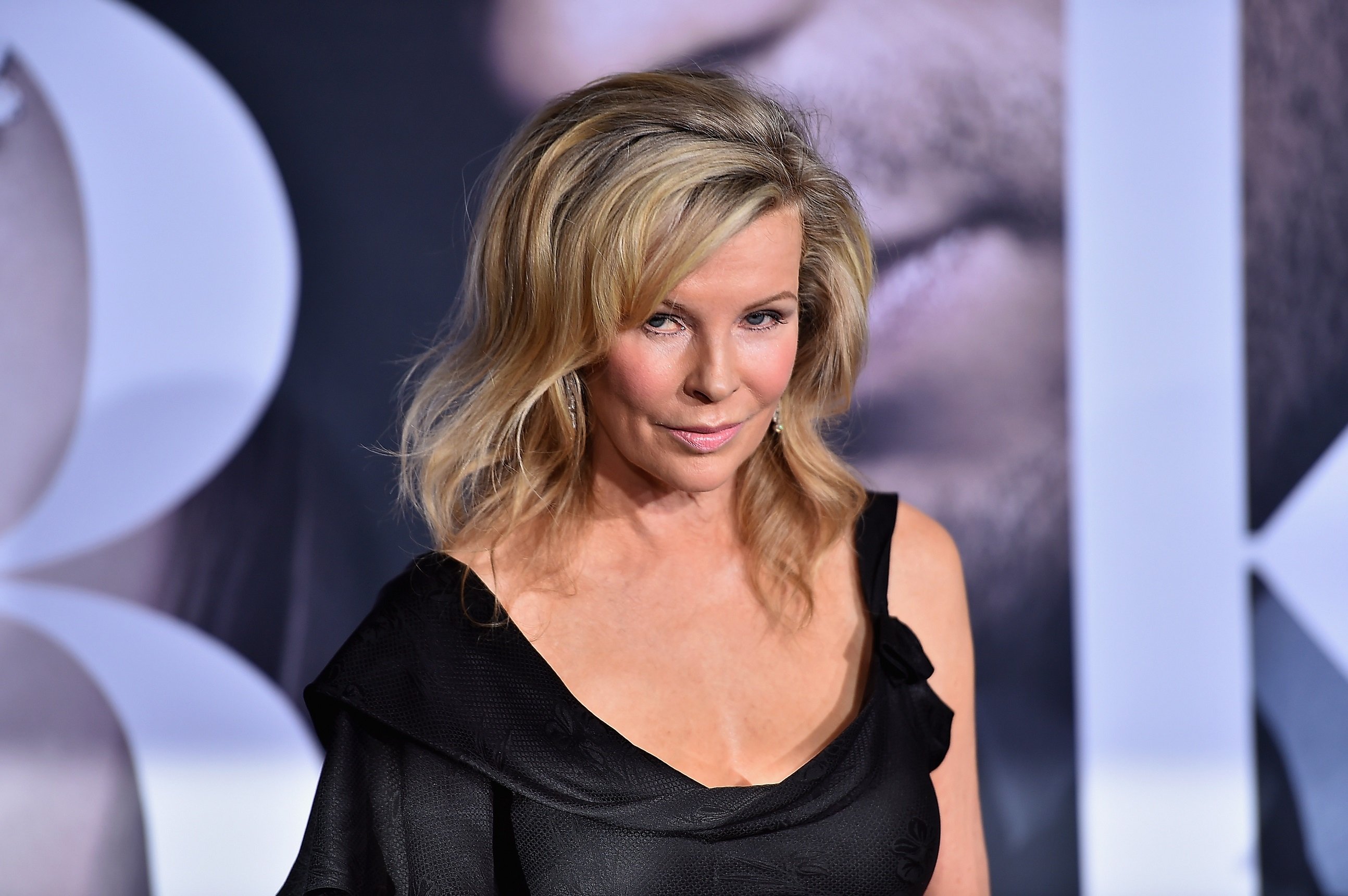 ---
Larry King
Immediate shock, right? Nowadays, Larry King is a respected TV host, and no one would think less of him, but he went through some really rough times in the late 1970s. King started his career in the 1950s as a radio announcer and was a success since his personality was already very appealing.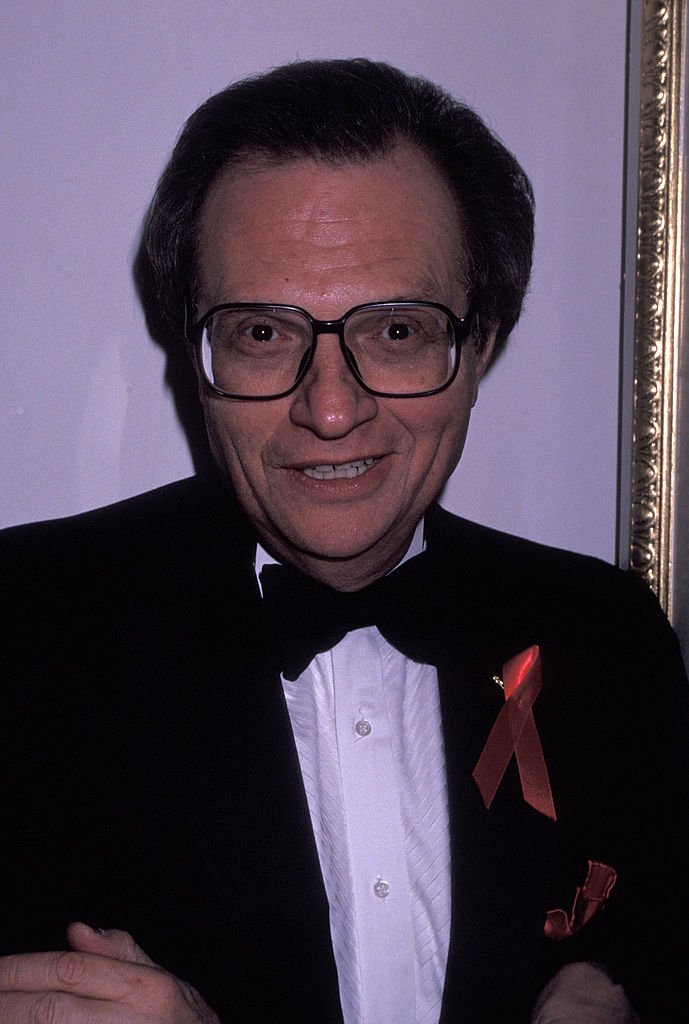 According to Business Insider, the host was charged and accused of stealing $5,000 from his business partner at the time. Even though the charges were eventually dropped, this did not go well when it came to King's reputation. In 1978, he was forced to declare bankruptcy, and things were not looking great. The TV personality would still be working at the age of 86 if he hasn't suffered a dangerous stroke in March of 2019. As stated in USA Today, if he could, King would only retire after his death.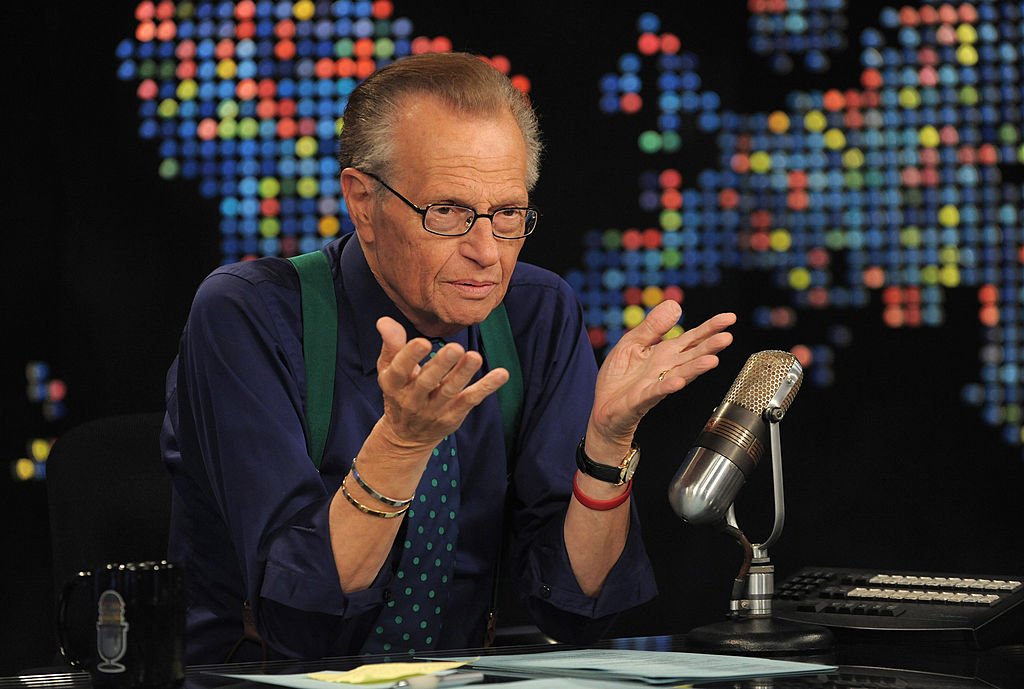 ---
Sinbad
Sometimes it is not about bad decisions; it is not about unpaid taxes; it is about success. As we have mentioned before, fame is a fickle thing. The comedian seemed to have it all to succeed and, the truth is, he makes a whole lot more money than common folks.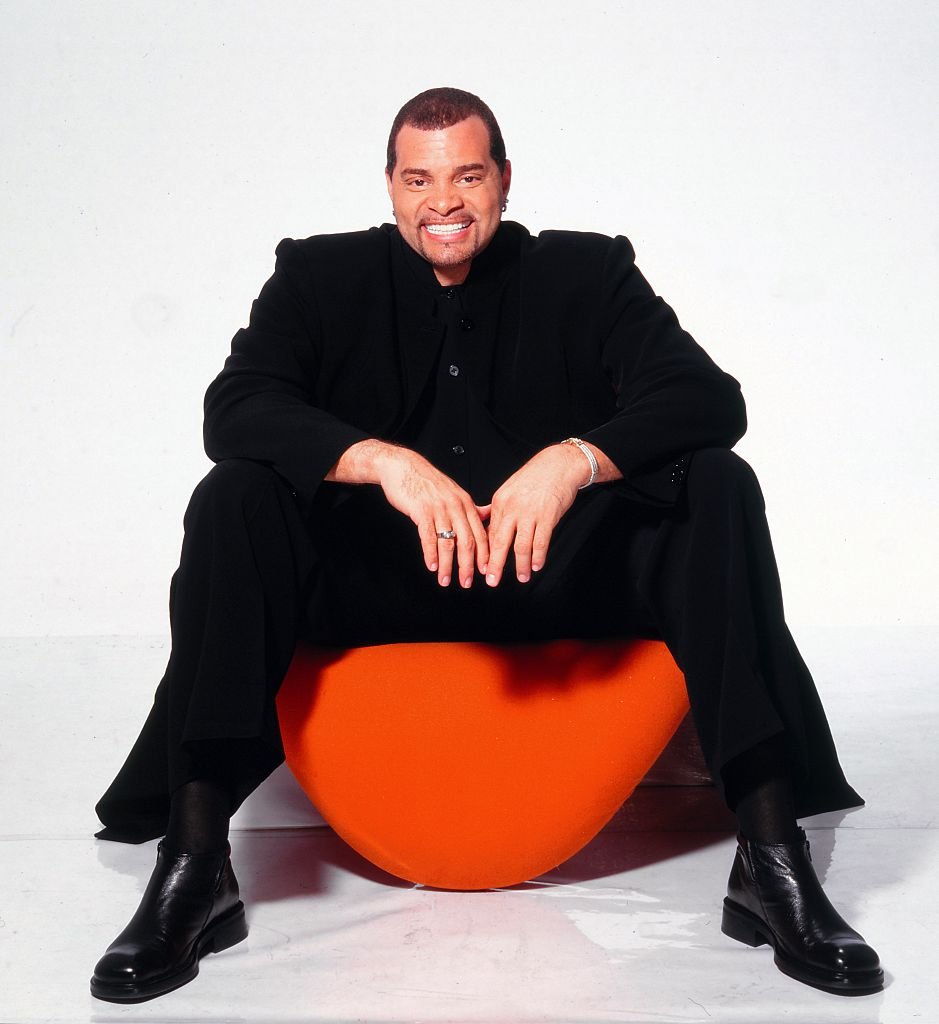 According to Social Gazette, Sinbad has declared bankruptcy numerous times and is unable to pay off his debt since he is not making enough money. Sadly, all the comedian spent most of his money on was business expenses but cannot compensate with the ending results. In 2013, he allegedly had a debt of 11 million and was never making more than 16,000 a month.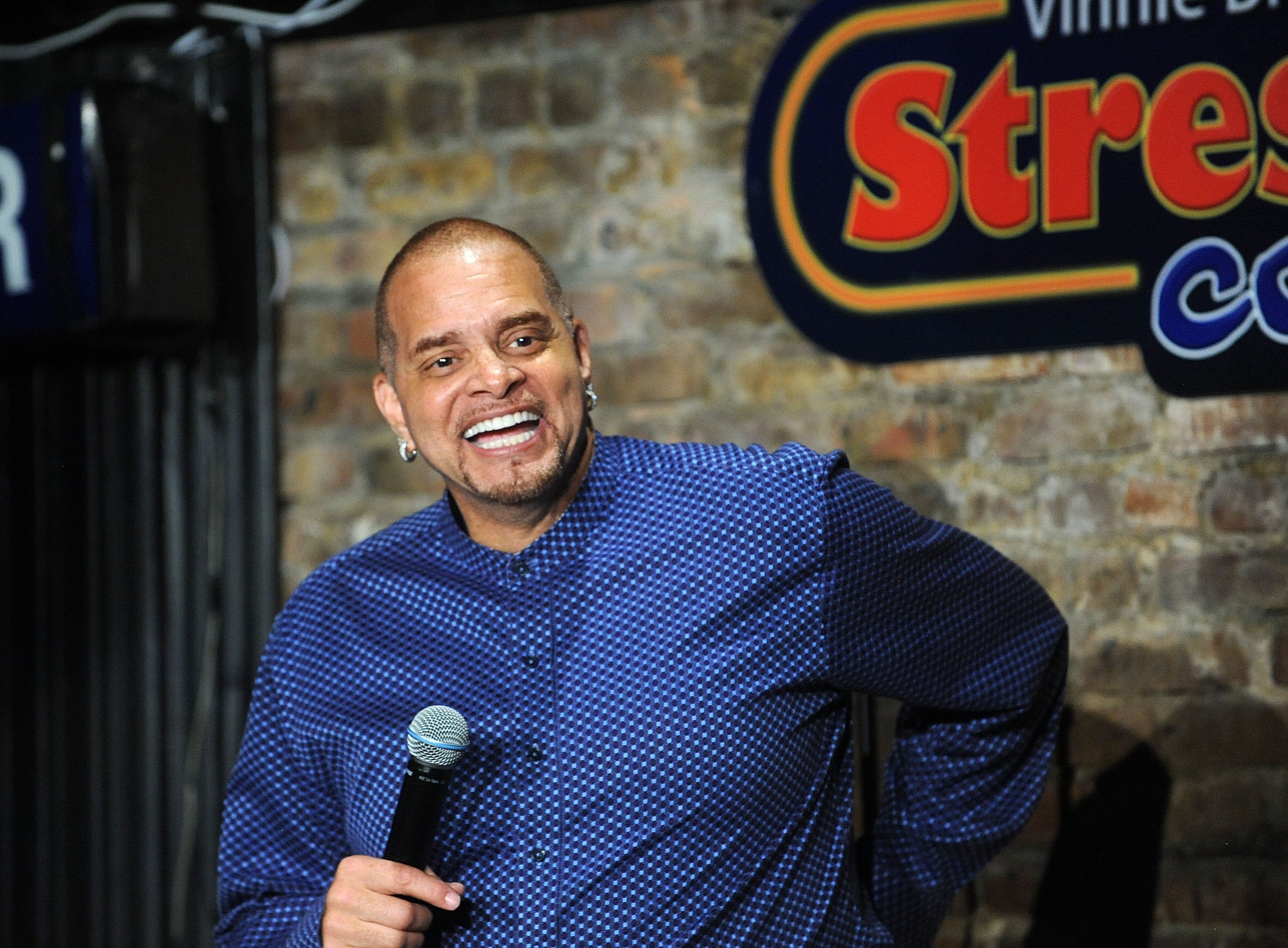 ---
Suzanne Somers
We have here another Kim Basinger story, with greed involved. In the 1970s, the actress was all the rage. Everyone loved her, and she had the world at her feet. However, some people just cannot have enough of whatever they are offered, and Somers got greedy. According to Social Gazette, after realizing the audience loved her, she decided to ask for more money, which did not go well for her.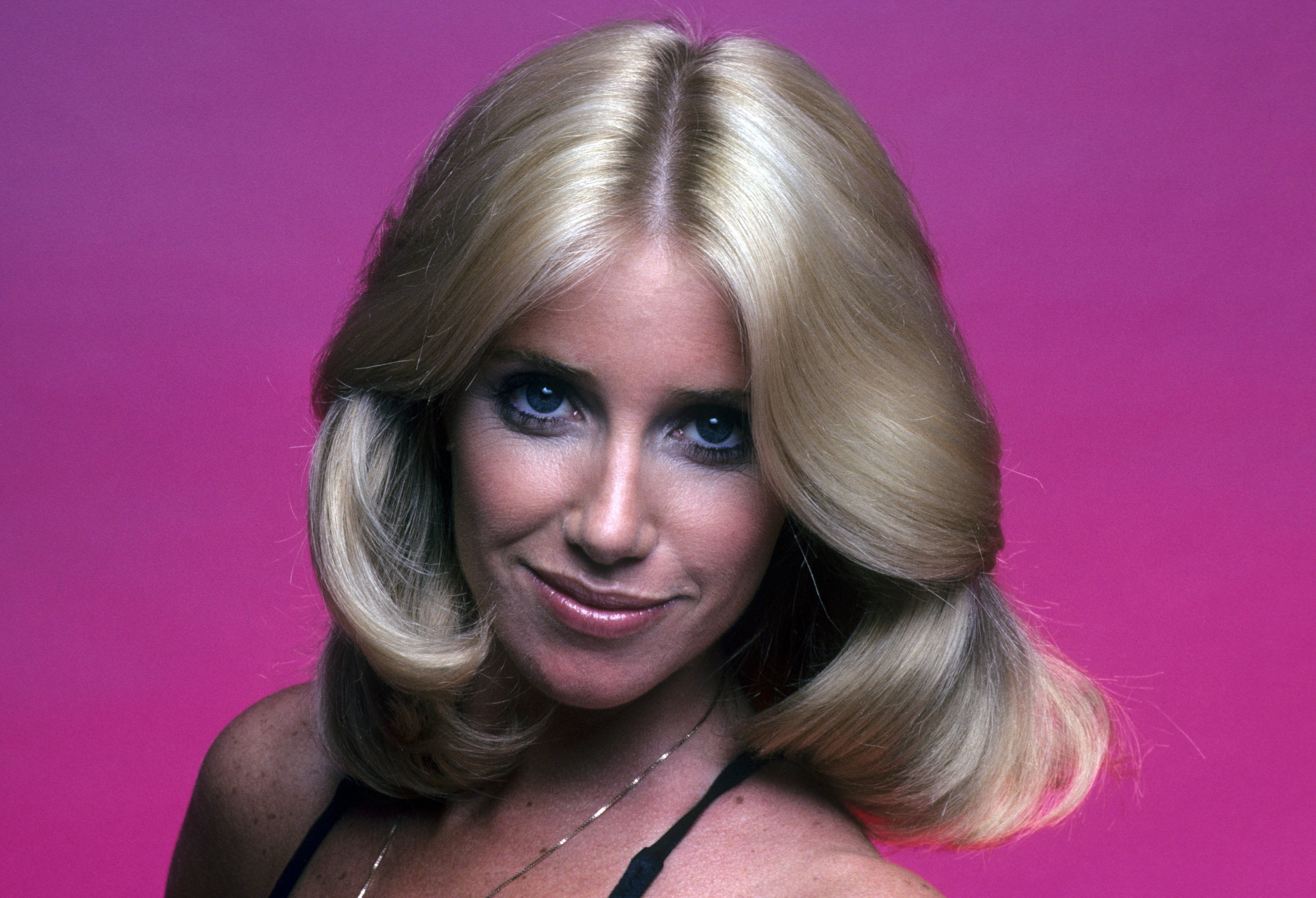 The producers gave her a big fat "no," and the actress threw a tantrum and walked out on the contract - which meant she was breaching it. Inundated in legal bills, the actress went through a rough path trying to get new roles with a tainted reputation. However, Somers managed to get back on her feet, and now, at the age of 73, she is not only an actress but also an author of several books, a businesswoman, and a health spokesperson.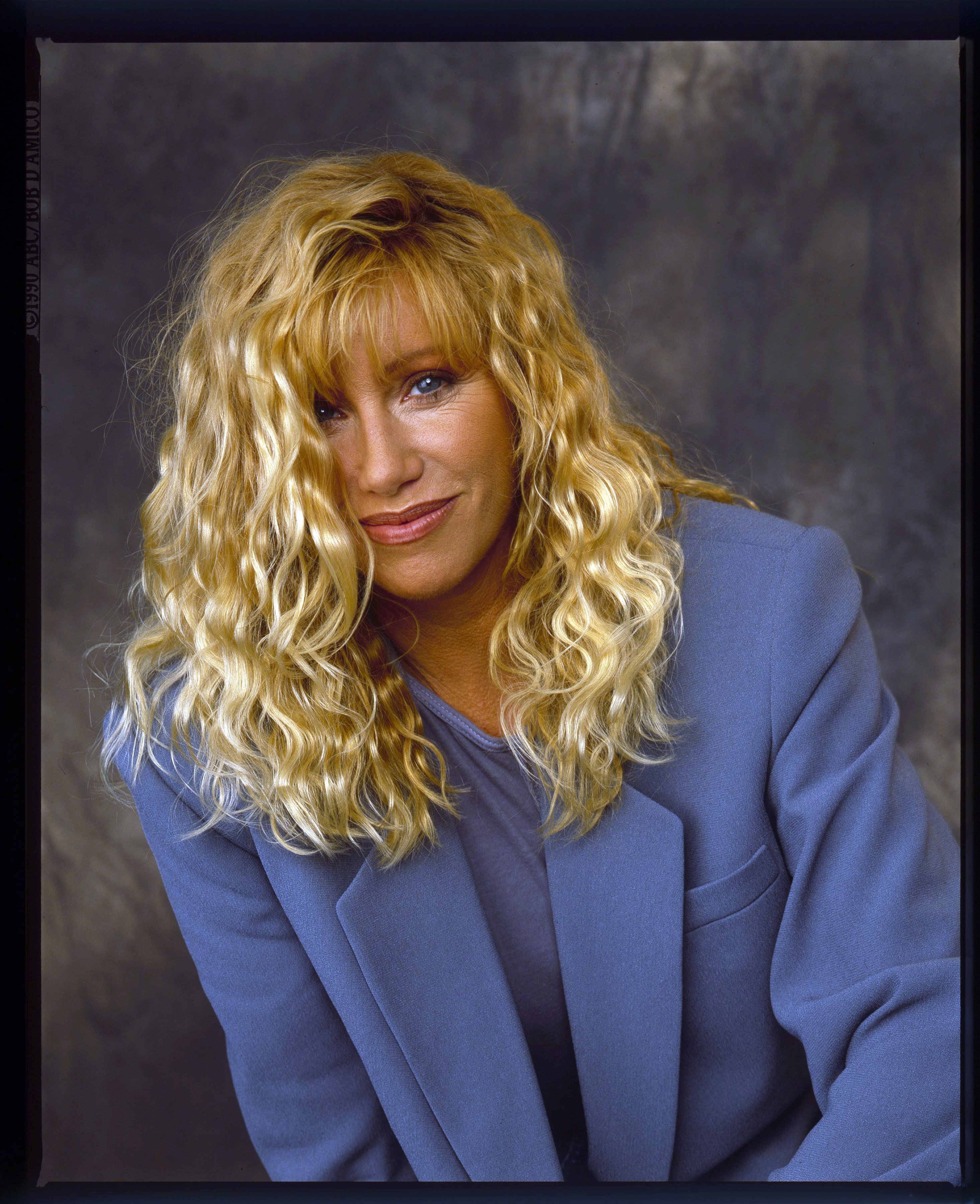 ---
50 Cent
The life of 50 Cent has been filled with ups-and-downs, all throughout his career. One of the biggest hip-hop stars of his generation, his career had been plagued with problems - from employee misdeeds to being arrested, his life is nothing short of drama.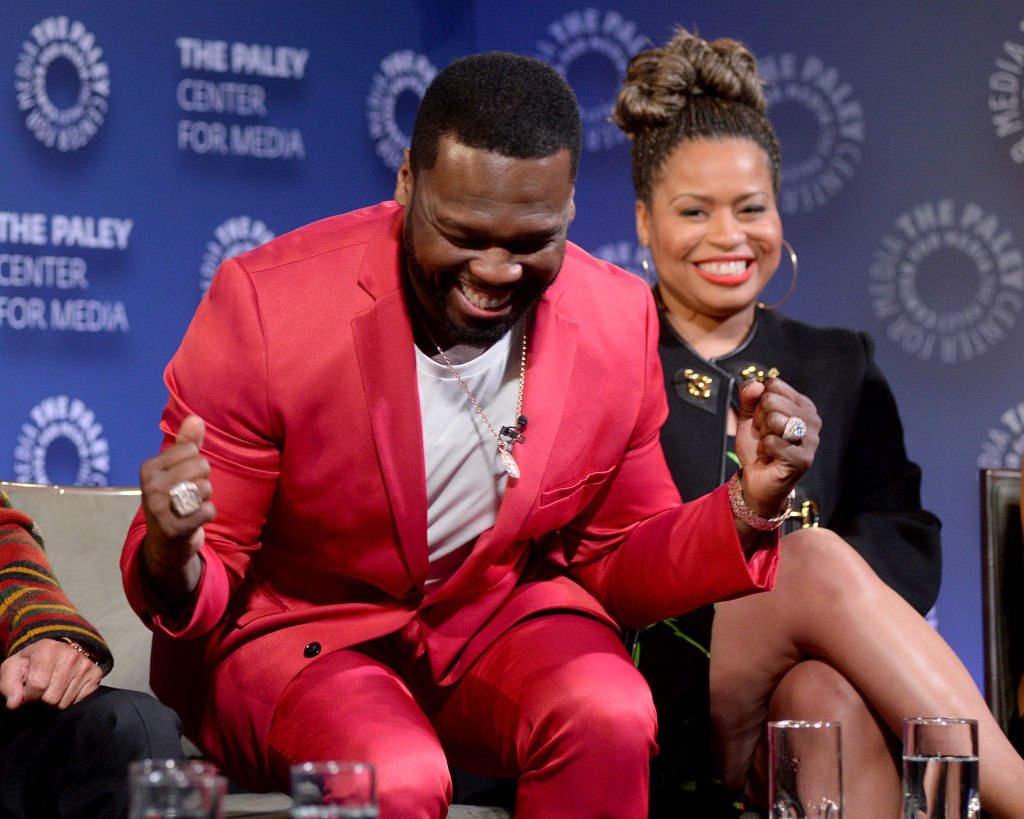 But we are going to add bankruptcy to the list of hardships he went through - despite being one of the wealthiest hip-hop stars at the time, bad investments and lawsuits have taken a toll and led to bankruptcy. He was estimated to be $10-$50 million in debt during the 2010s, though he managed to emerge from bankruptcy in the end.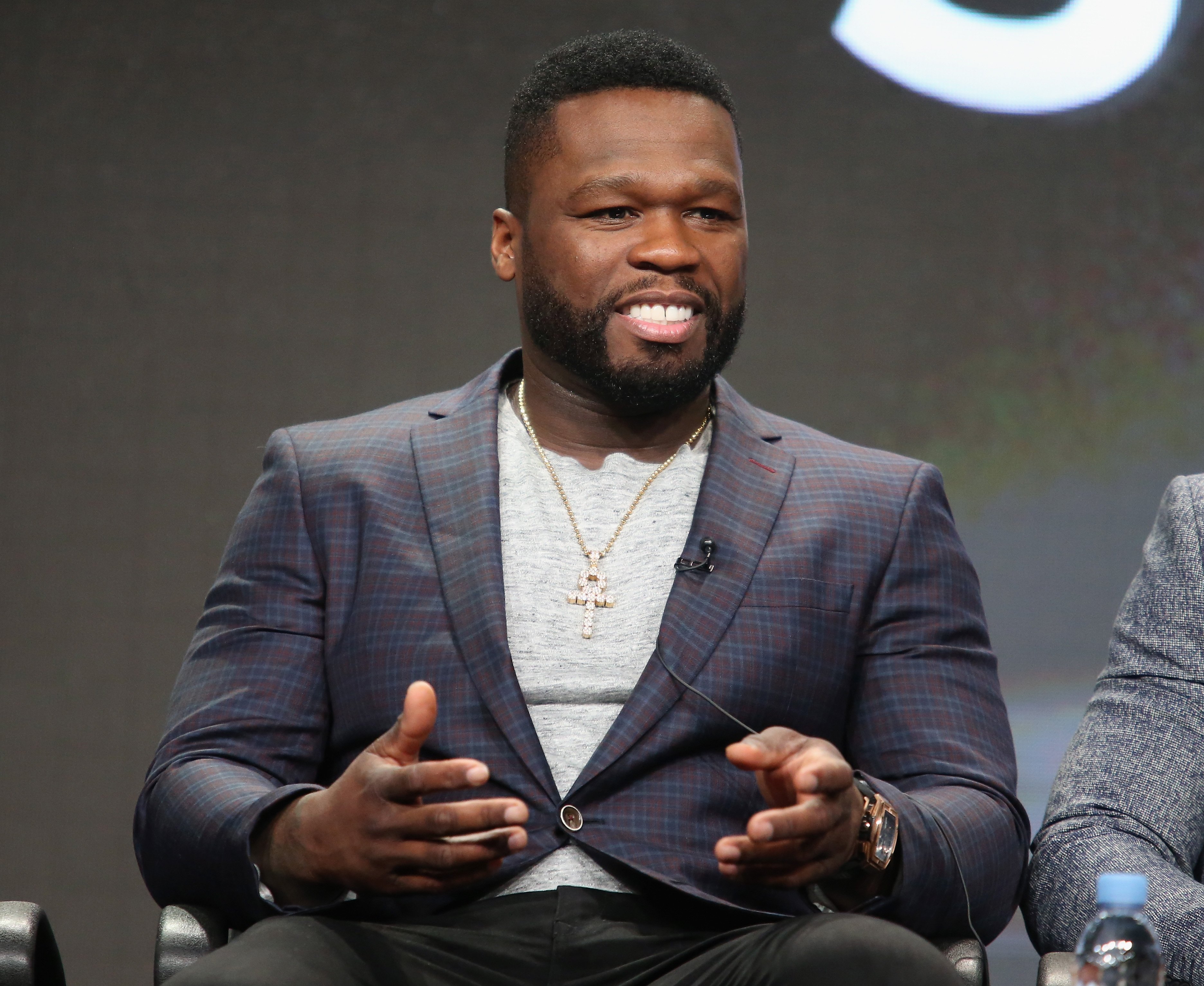 ---
Gary Coleman
Gary Coleman is among the many child stars whose life turned into a drastically different direction - and not in a good way. One of the most recognizable faces on television due to his role in Diff'rent Strokes, he had an extremely prolific career as a child actor, earning 5 figures per week as a kid.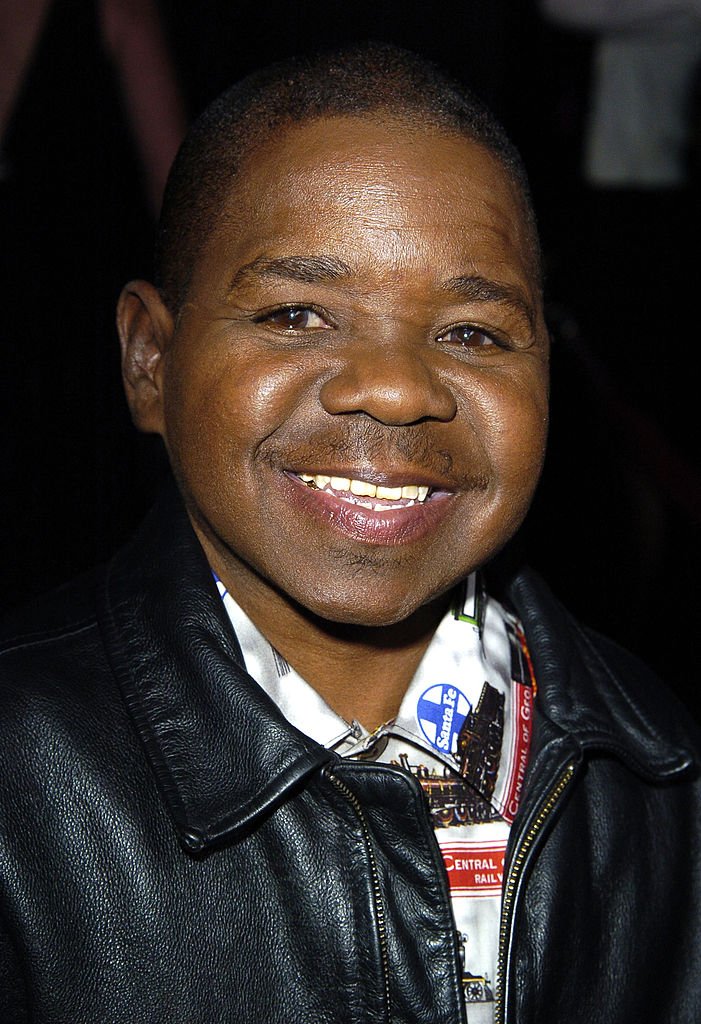 However, due to various factors including mismanagement and other things, he has fallen from grace soon after his popularity faded. As an adult he couldn't really find any profitable jobs, and eventually settled on being a mall security guard. In 1999 he filed for bankruptcy, claiming a debt of $72,000. He never really recovered from that, and he passed away in 2010.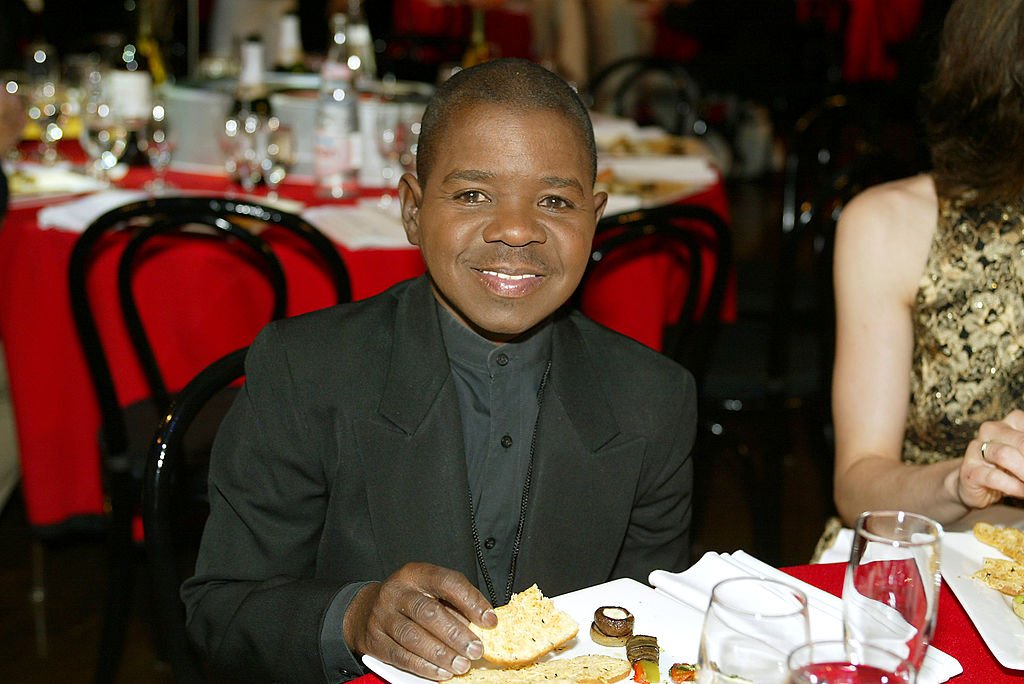 ---
Toni Braxton
Toni Braxton filed for bankruptcy not for once, but twice. Yup, the pop music icon has filed for bankruptcy twice throughout her life so far. One of the most memorable female voices from the 90s, millions upon millions of album sales didn't seem to bring her the wealth she deserved. As she told ABC News during one interview, she only got a $1,972 royalty check from her first recording contract, while having to pay back the record label for all sorts of costs, which led to her filing for bankruptcy.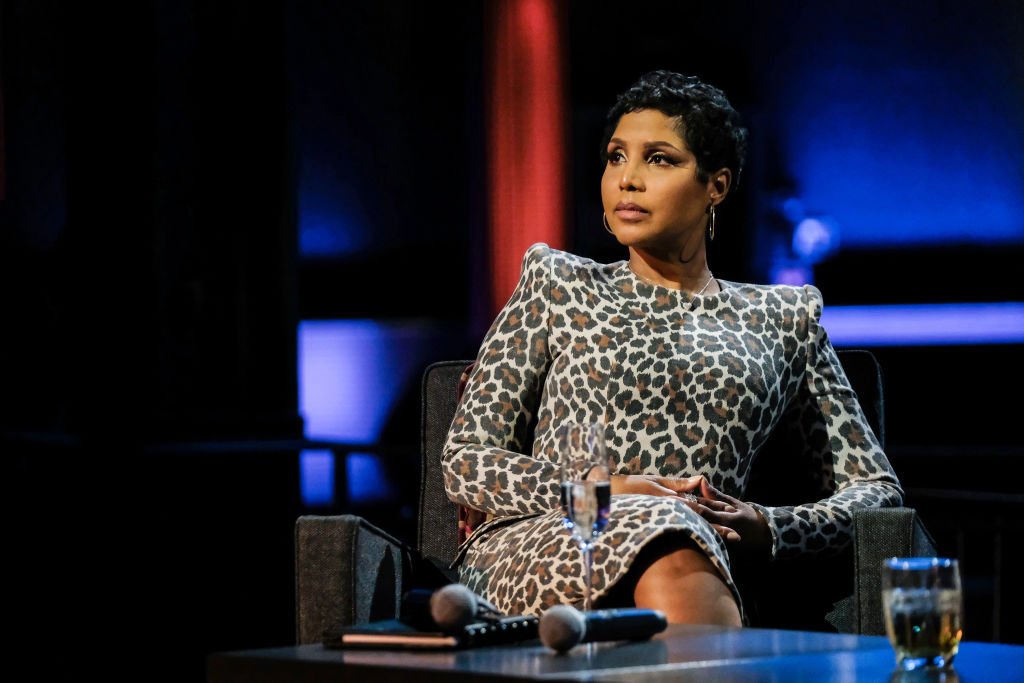 However, with the release of "Unbreak My Heart," she bounced back from the bottom and became one of the biggest stars in the industry at the time. However, in 2010 she filed for bankruptcy again, this time more to do with her mismanagement of assets. At the time, she had between $10 million and $50 million in debt, creditors included AT&T, The Four Seasons Hotels, Cedars-Sinai Medical Center and Tiffany & Co.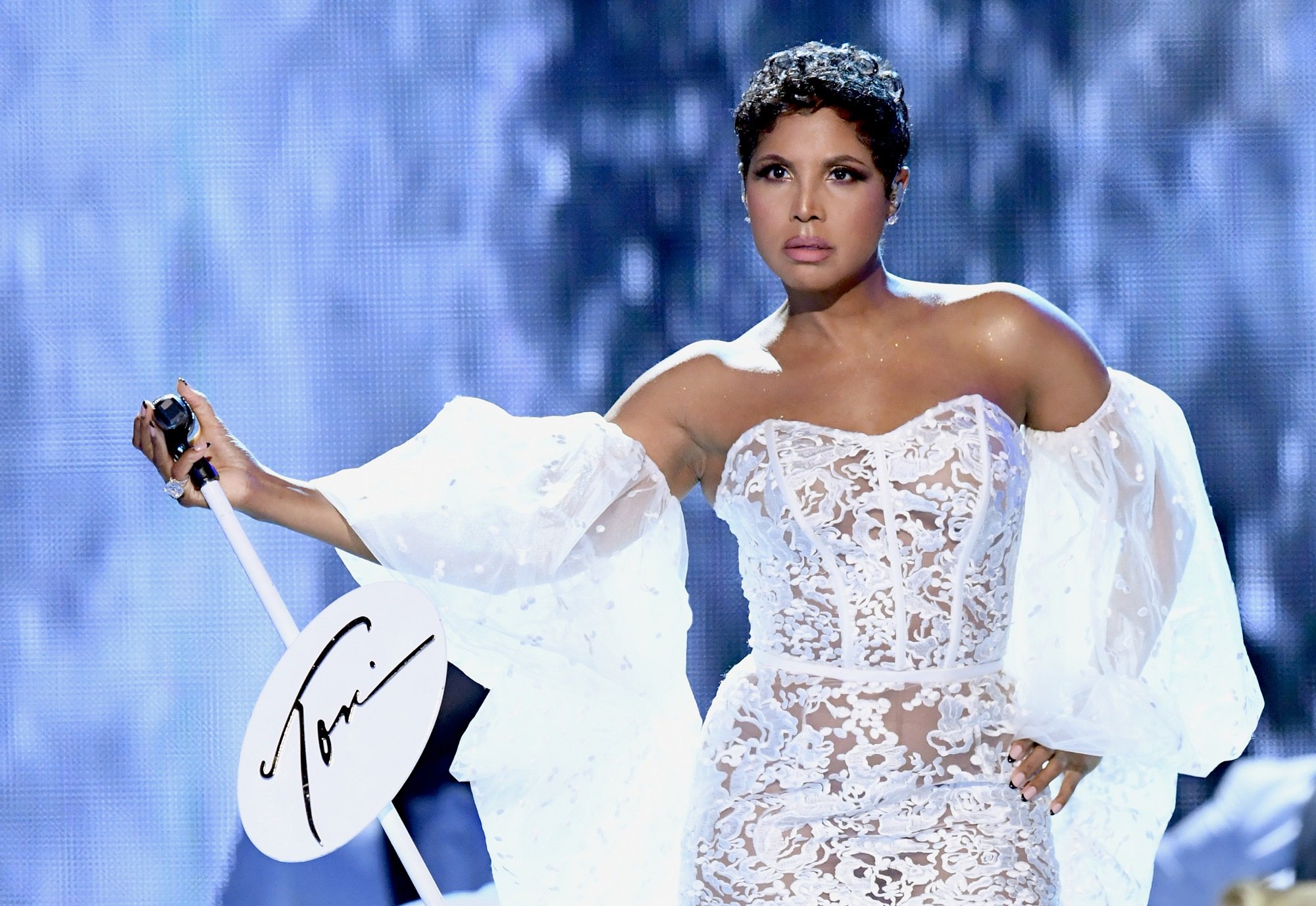 ---
Burt Reynolds
Burt Reynolds was one of the biggest names in Hollywood, and like many other cautionary tales, lavish spending and mismanagements have led to the star of a generation to file for bankruptcy. One of the most prolific actors at the time, he was living the high life, stacking millions and millions in his bank account... or so it seems. 
Instead of keeping the money in the bank, he spent them on a lavish lifestyle - multiple properties on Beverly Hills, a ranch in Florida with dozens of privately owned horses, and of course, a private jet. While he was able to have it all in his heyday, nothing lasts forever - in the 90s, he asked CBS for a $4 million loan while filming Evening Shade, where his plan was to pay back the loan once the show went in syndication. That plan backfired, however, as a show needs 100 episodes to be syndicated, and it only lasted for 98. When he didn't have the money to pay CBS back, he filed for bankruptcy.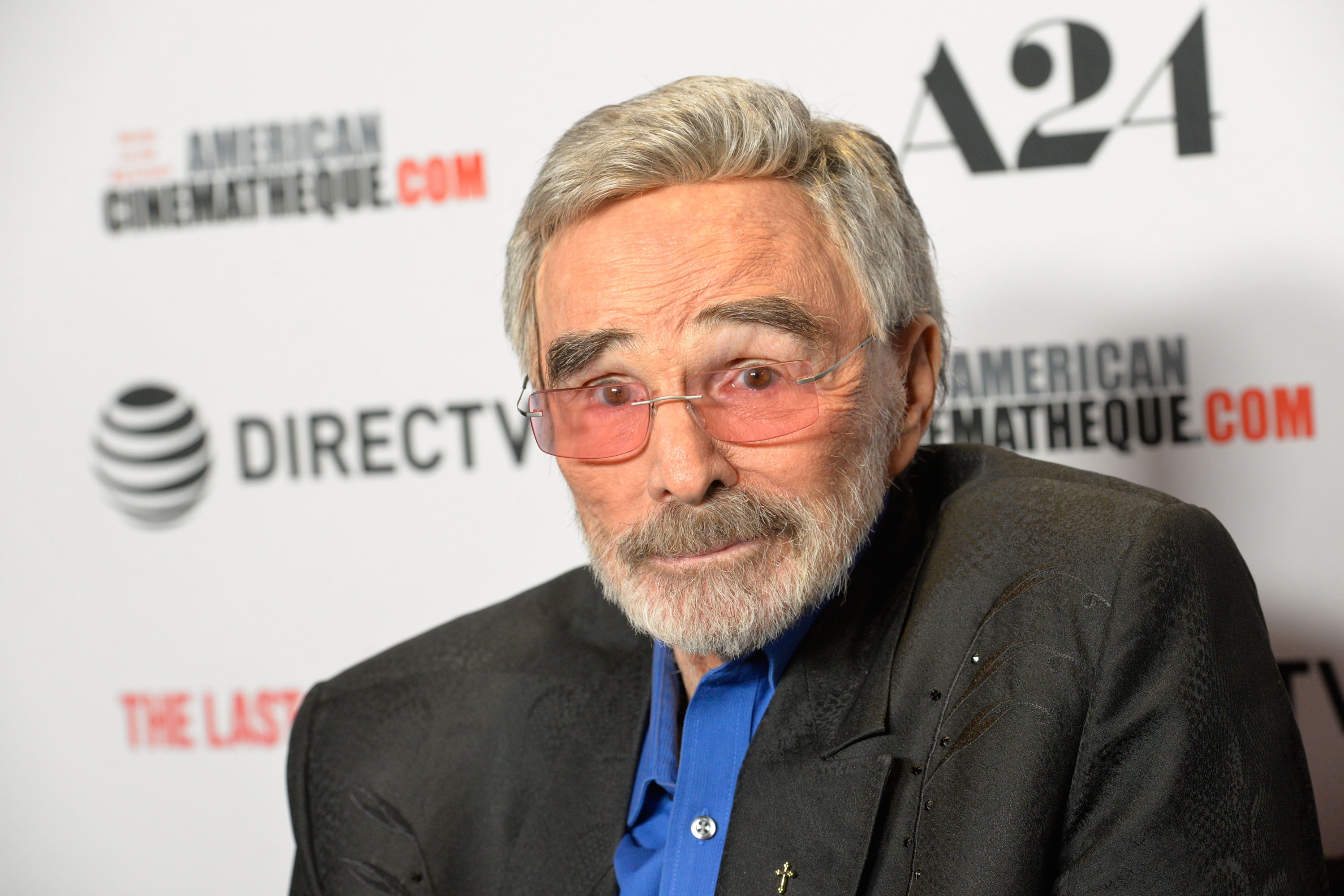 ---
Courtney Love
Nirvana was one of the most prominent names in the music industry in the 90s, and being connected to frontman Kurt Cobain should mean that finance can never be an issue - but that's not really the case for Courtney Love. While she didn't have to file for bankruptcy like others on this list, she was on the brink of it at some point.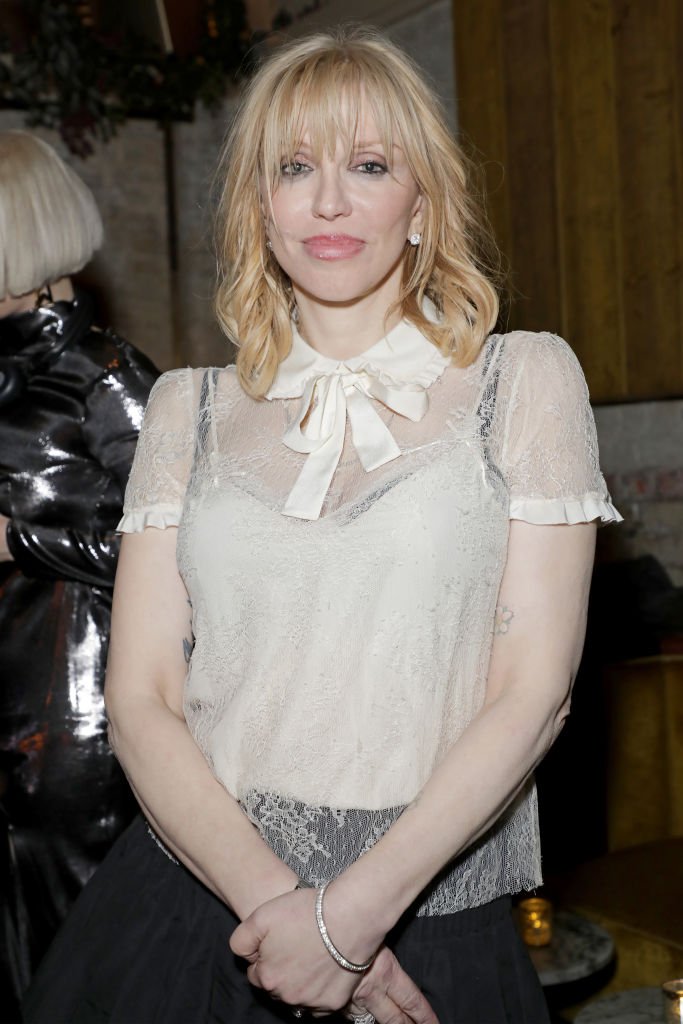 Long years of substance abuse and mismanagements of Nirvana's estate have led to massive financial issues for Courtney Love. In the 2000s, in a bid to put her life back together, she sold 25% of her share of Nirvana's publishing rights. It might not seem like a lot, but for a band like Nirvana, 25% of Nirvana's publishing rights should be enough for many to live comfortably for years to come. 
---
Wesley Snipes
Tax evasion might be a common thing among the celebrities, but the story of Wesley Snipes should probably serve as a cautionary tale of the consequences it might entail. Best known for his role in the Blade franchise, it's not surprising to say that he was the biggest African-American action star of the 90s.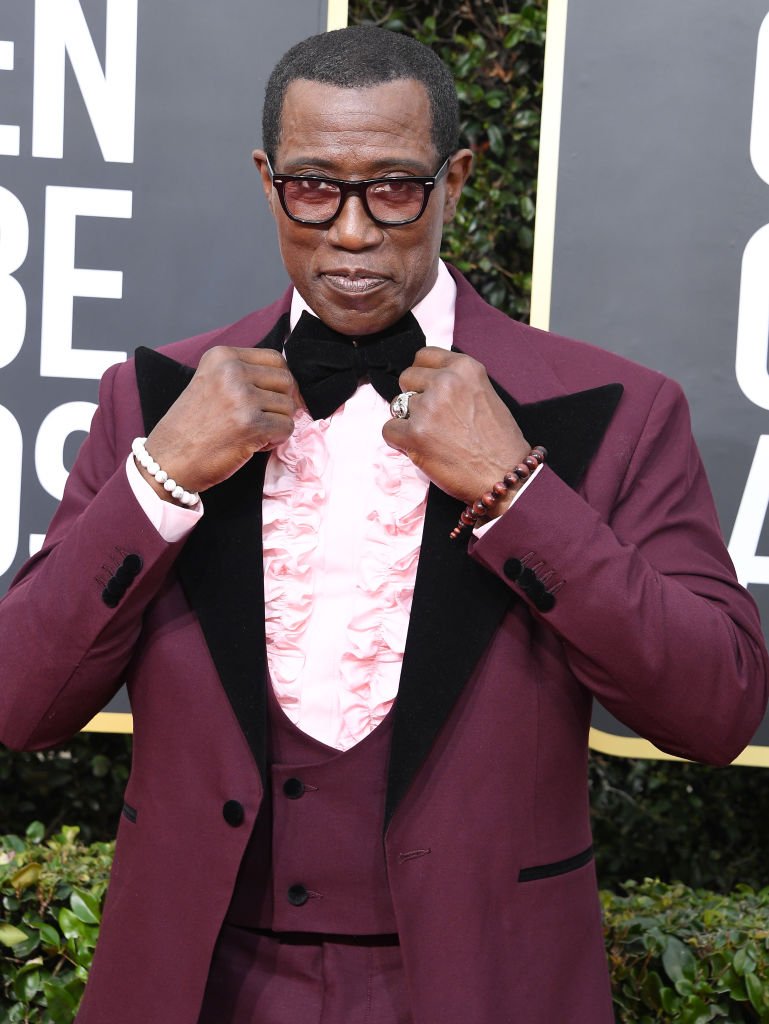 However, failing to pay taxes landed a huge hit on Wesley Snipes - both on him and his career. He was acquitted of felony federal tax fraud and conspiracy charges but ended up charged with failing to file tax returns from 1999 to 2004. He ended up serving a three-year sentence for it.
---
Brendan Fraser
Brendan Fraser had his stint of fame - when The Mummy was released in 1999, you will his poster everywhere, in every cinema, all over the world. Everything looks promising for the rising star... but then due to various reasons, he had since faded away from the spotlight.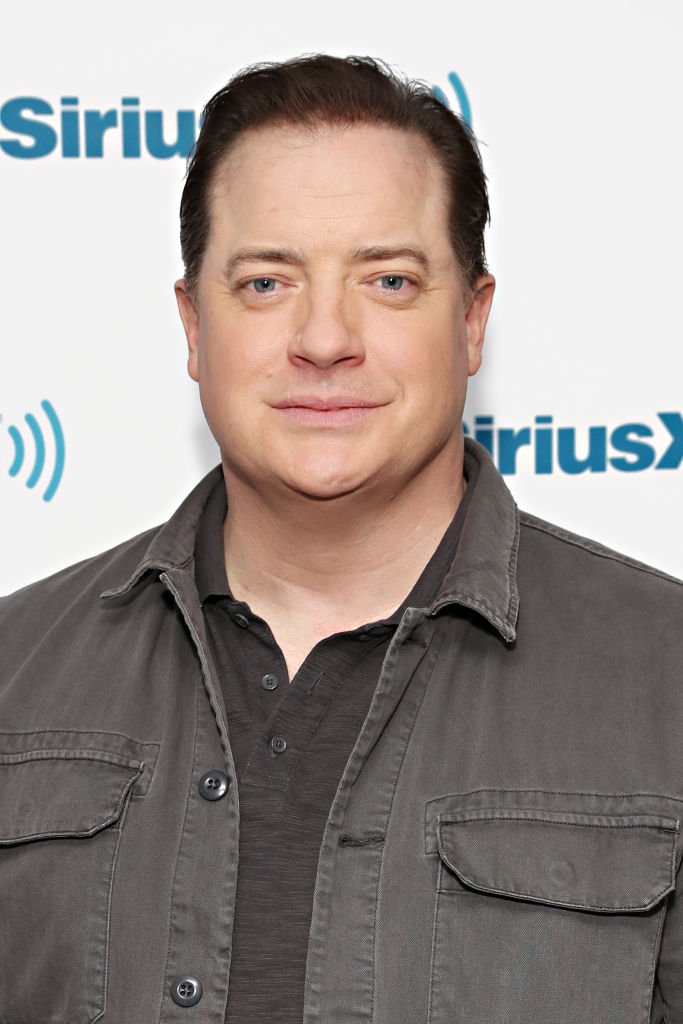 Due to bad choices here and there when it comes to movie roles, he quickly fell into obscurity in the ever-changing world of Hollywood. Along with a massive scandal, the once-popular leading man in movies is no more. One thing led to another, and without any movie contracts, his financial situation plummeted compared to his heyday.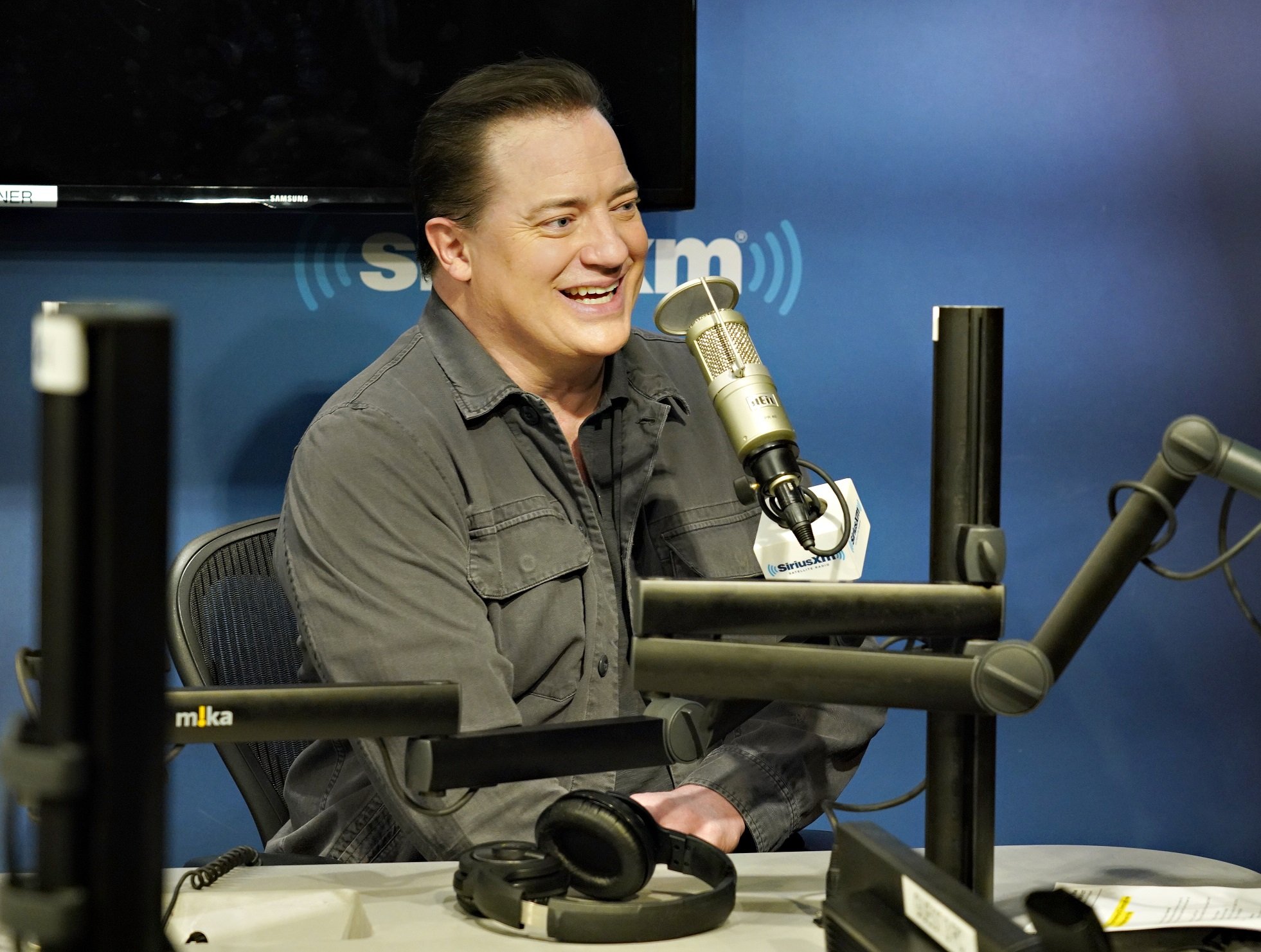 ---
Wayne Newton
The year was 1983, and the singer was considered the highest-earning performer, but it did not take long for Newton to spend it all away. With an extravagant lifestyle, he went from a millionaire to going bankrupt, in 1992, and with 20 million in debt. For 30 years, Newton has been in deep debt and does not seem to be recovering any time soon.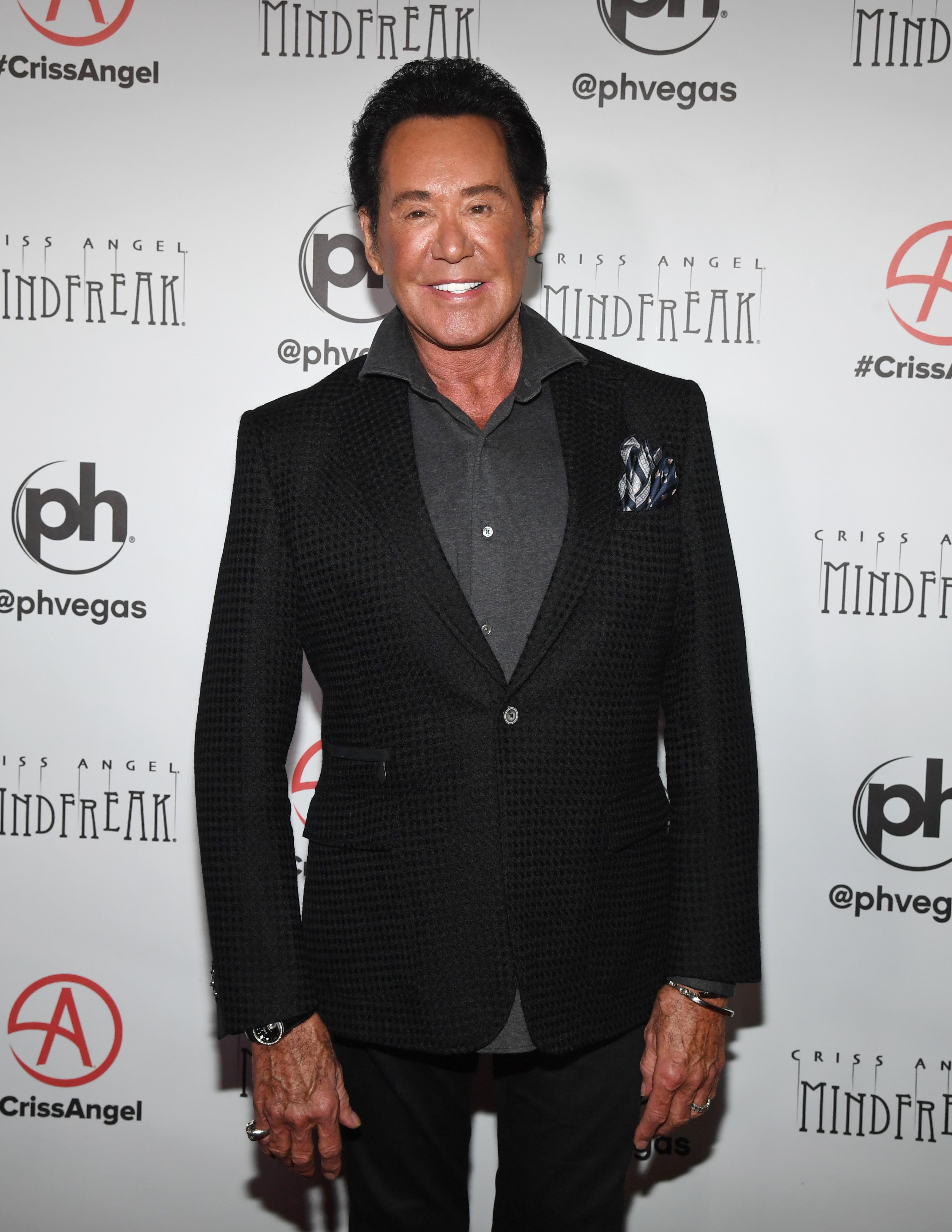 According to Business Insider, even though he eventually paid off his debt, he ended up deep in money issues once again in 2005 when he was sued for failing to pay $1.8 million in taxes. Furthermore, the performer also failed to pay off his $3.35 million loan. His house was eventually turned into a public attraction in order to pay the debt.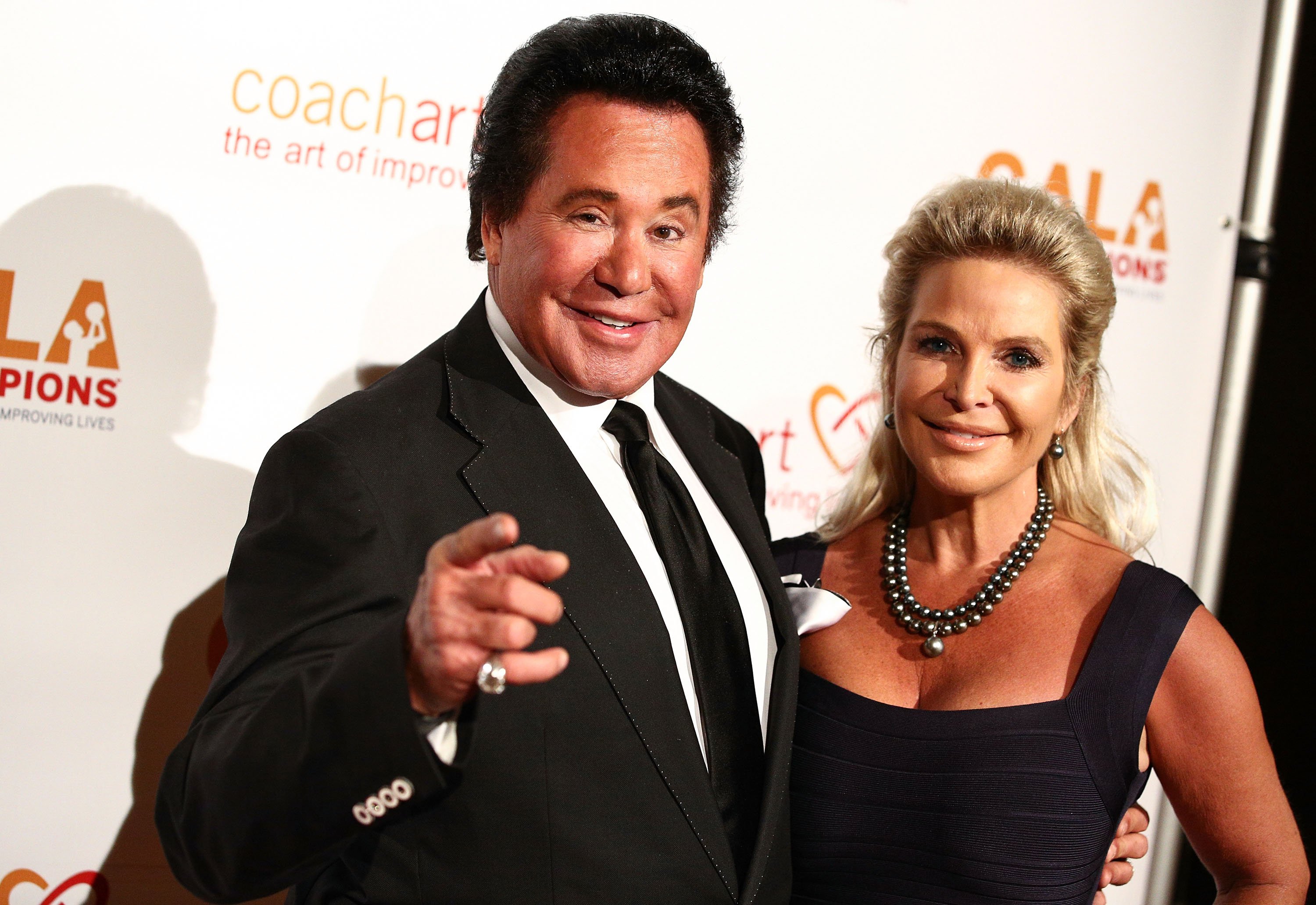 ---
Lindsay Lohan
Another cautionary tale of a child star who took a wrong path that led to numerous issues in adulthood. Lindsay Lohan rose to fame with her girl-next-door image and became an American sweetheart as she grew older. However, scandals soon followed with her lavish lifestyle and massive partying.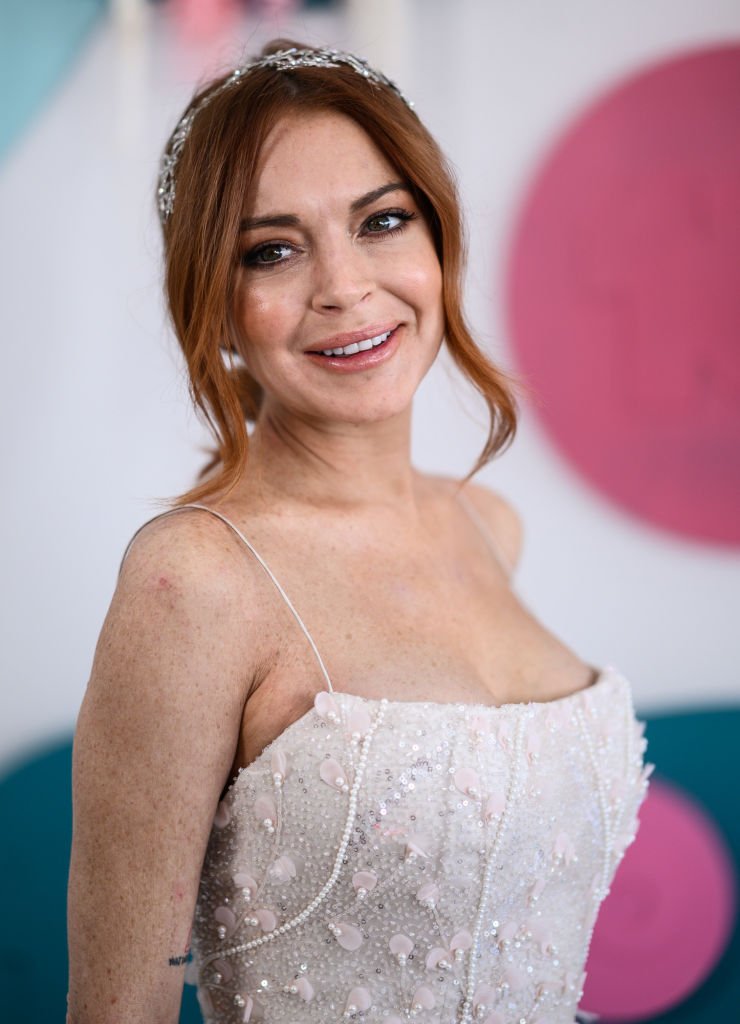 If the intense partying wasn't enough, failure to manage her assets dealt the final blow to her career. In the late 2000s, movies refused to cast her due to her negative image, and her failure to pay her rent for her lavish apartment led her to the brink of bankruptcy in 2016.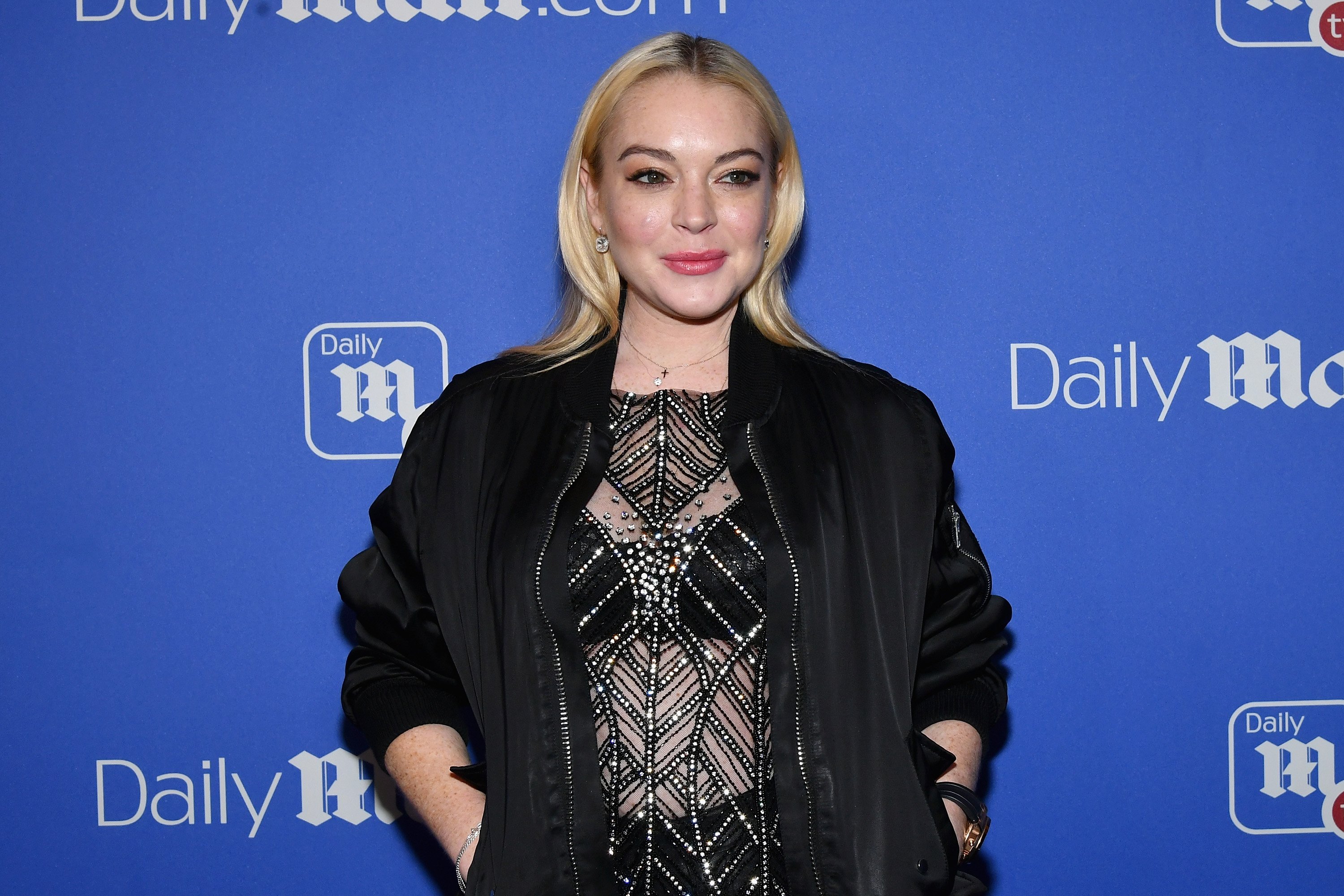 ---
Chris Tucker
Chris Tucker is known for a lot of things, and perhaps the most notable one being the Rush Hour franchise with Jackie Chan. Apart from being a comedian, he was also one of the highest-paid actors in Hollywood at one point - but even a man like him found himself engulfed in financial troubles at some point in his life.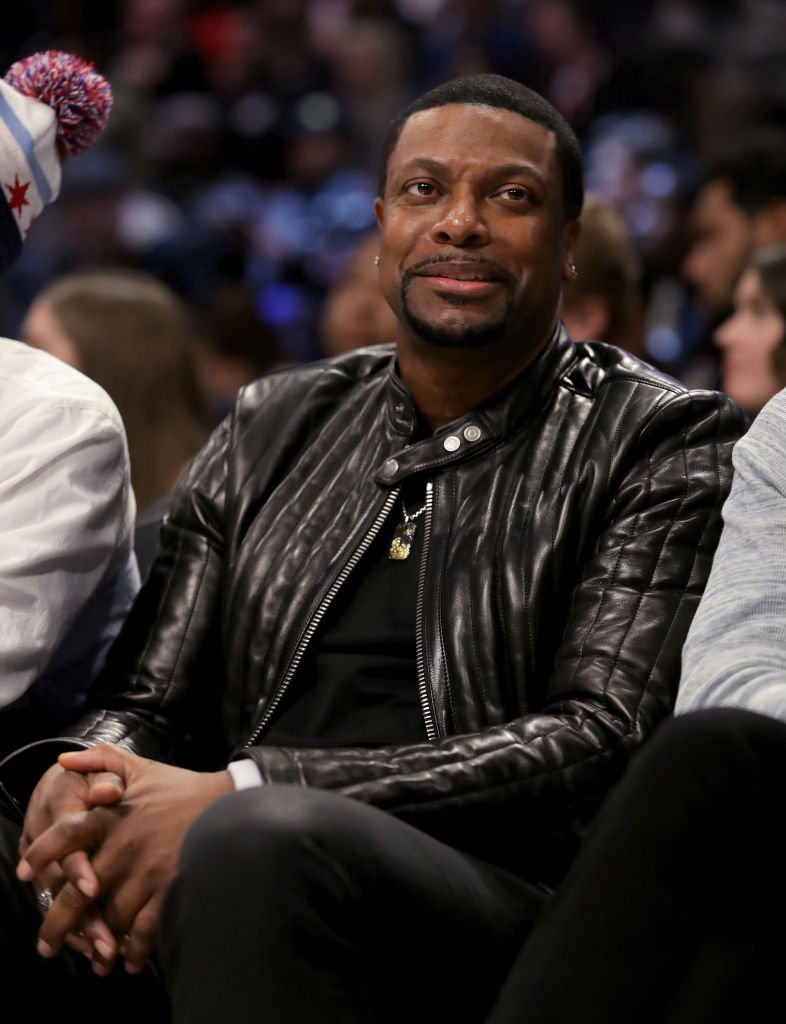 Again, a common downfall for Hollywood celebrities (or any celebrities for that matter) - taxes. The IRS came after Tucker with a $2.5 million dollar tax lien, adding to the previous $12 million bill, leaving the comedian $14 million in debt. However, it was believed that he found a way to settle the bills with the IRS in the end.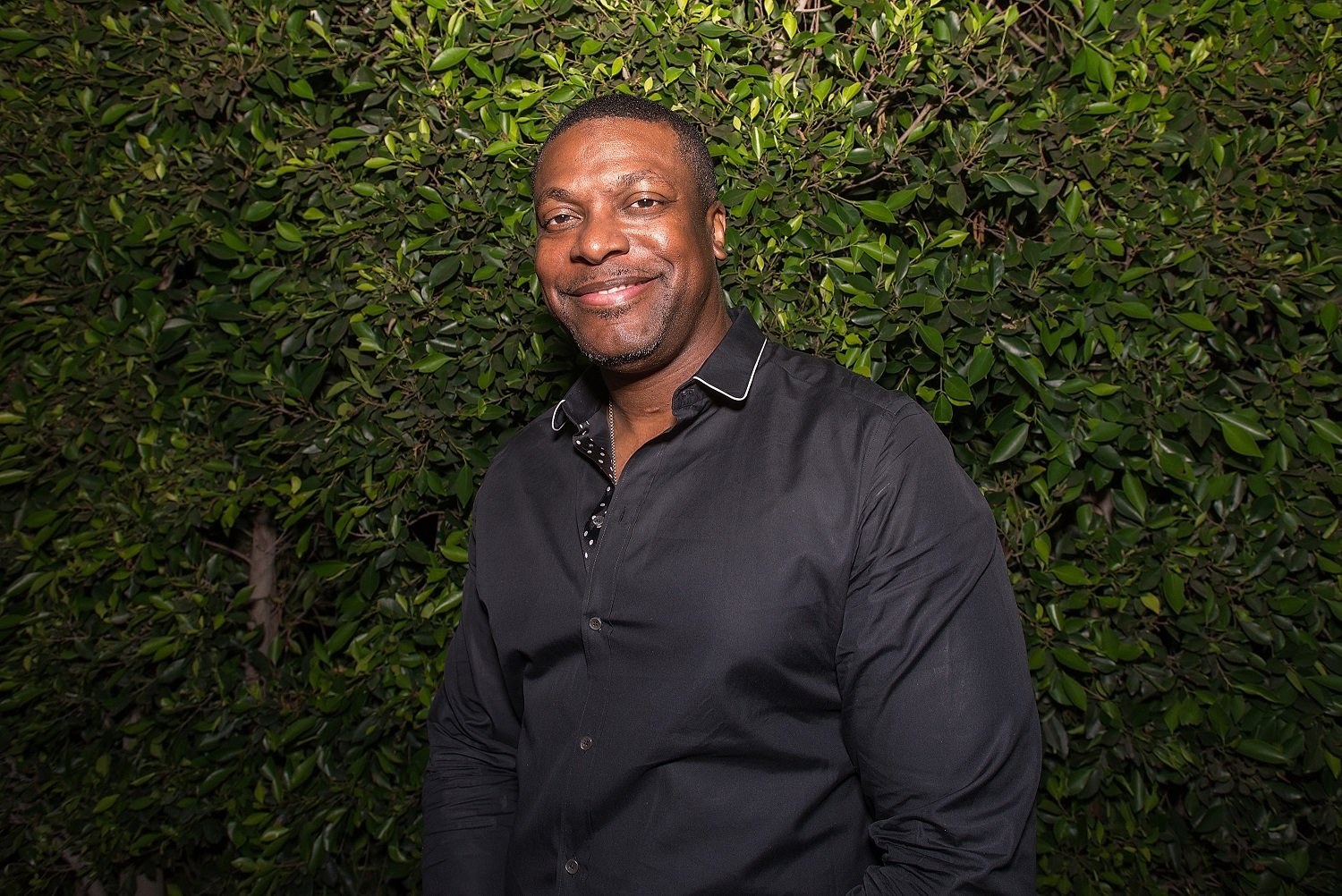 ---
Lisa Marie Presley
You would think that the daughter of Elvis Presley would live a comfortable life trouble-free? Well, that was correct to a degree, for some time anyway. When Elvis Presley passed away, he left his daughter a sizable fortunate, a fortunate that one can live comfortably for a few lifetimes, but sadly for Lisa Marie that wasn't really the case.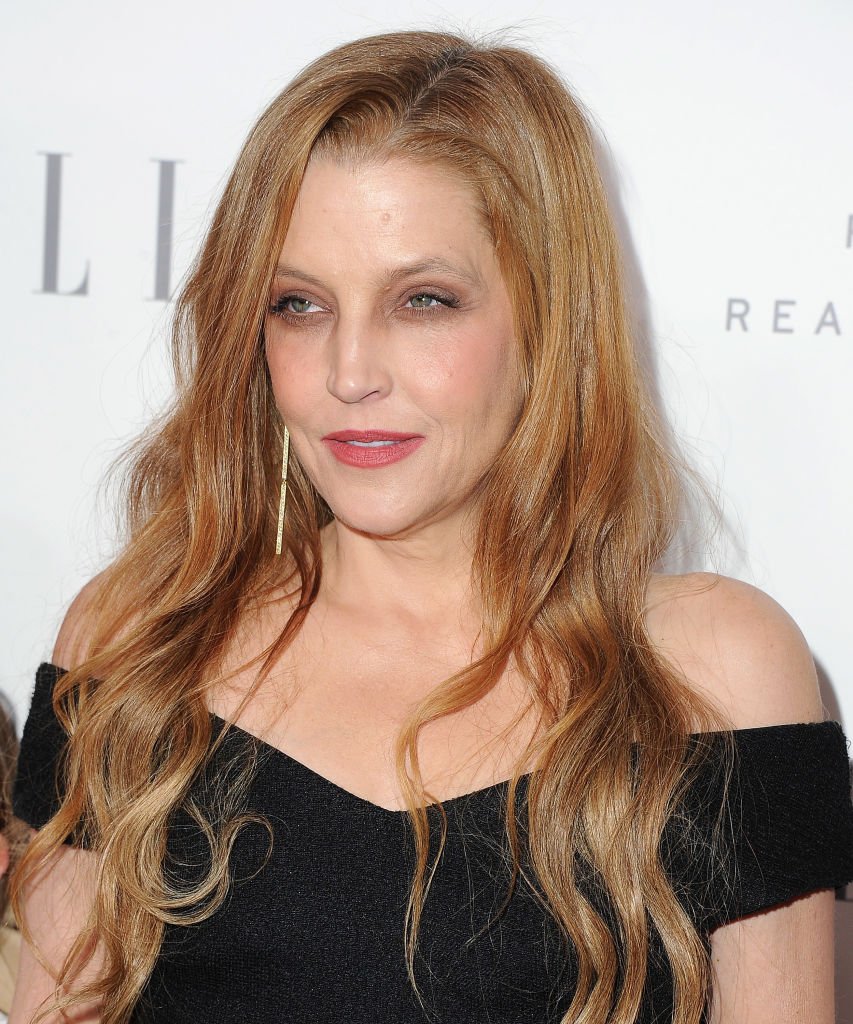 Lisa Marie Presley somehow managed to burn through millions of fortunes over the years - though she blamed it on the management company, who squandered through the fortune left by the King of Rock N' Roll. Along with the divorce with ex-husband Michael Lockwood, she ended up being seriously in debt.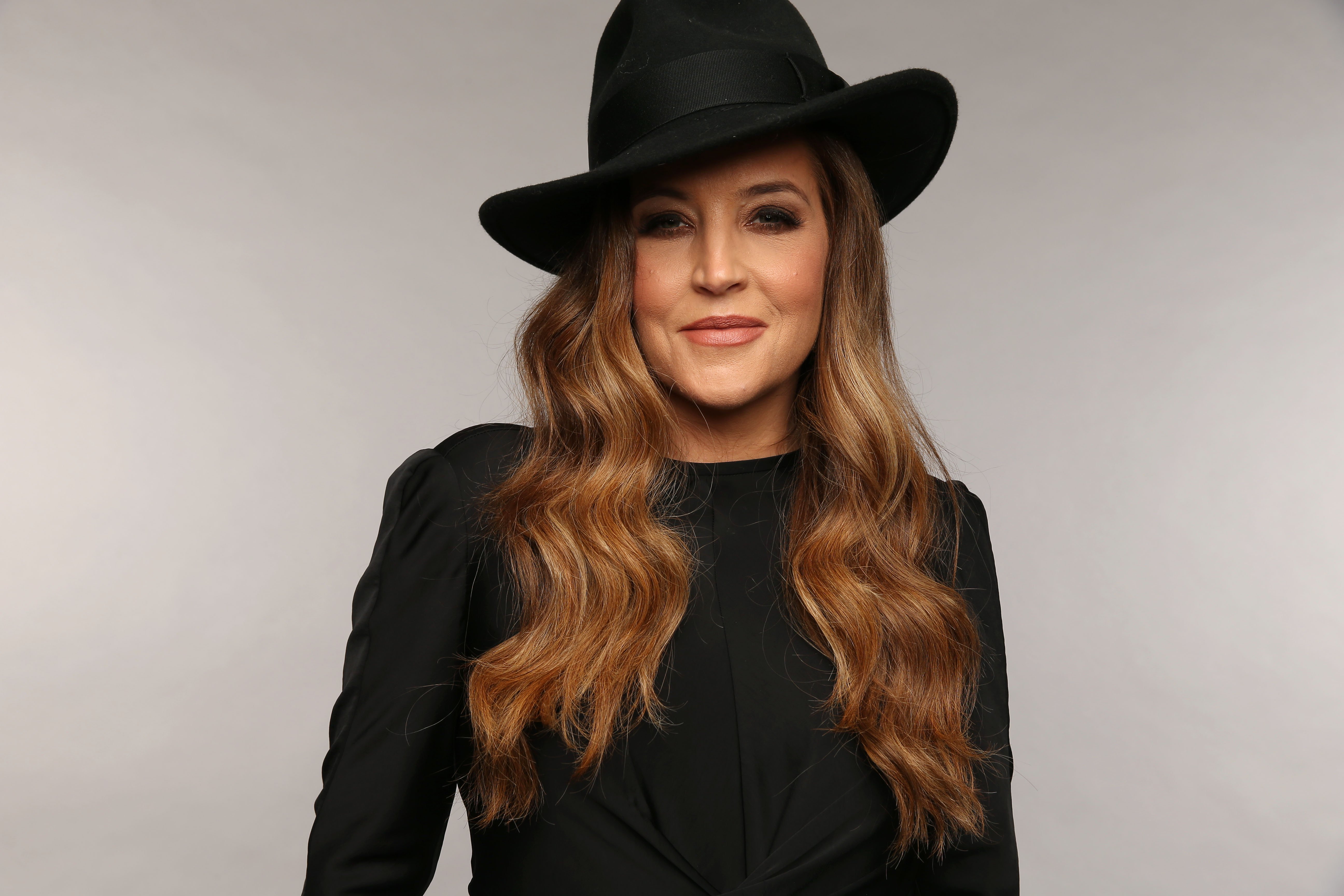 ---
Dennis Rodman
Basketball legend Dennis Rodman is known for a lot of things, but perhaps managing finance is not one of them. One of the most prominent NBA stars of his time, he made a great fortune out of his sports career, with millions upon millions stashed in his bank account.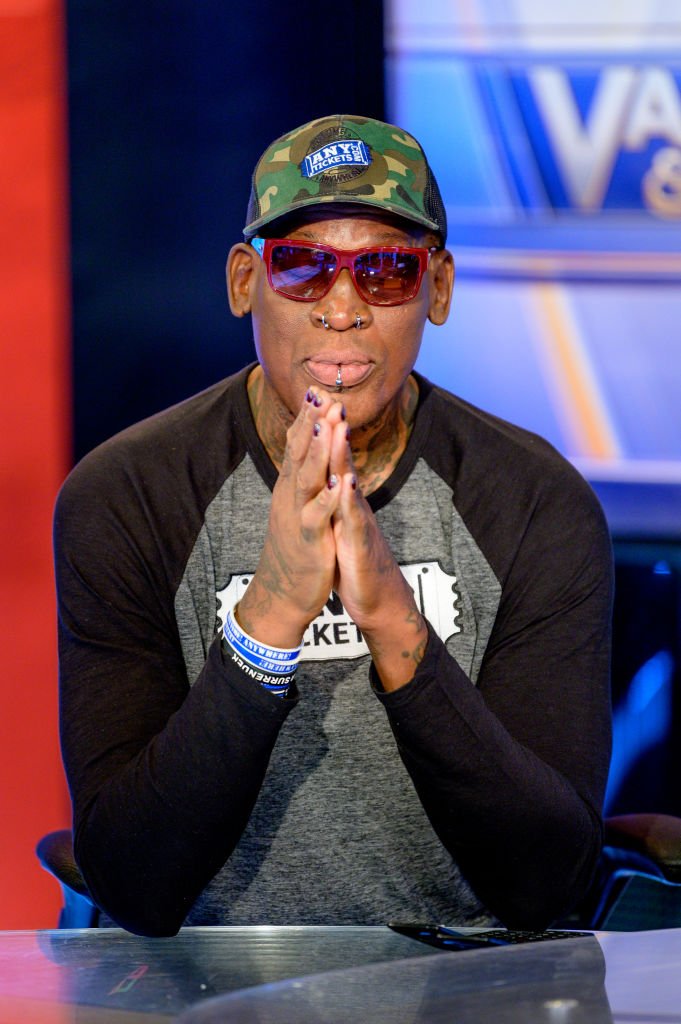 However, he was also known for his luxurious lifestyle - helicopters, private boats, lavish parties... you name it. Needless to say, that didn't last so long. With the unpaid taxes and child support, he soon found himself engulfed in massive debts.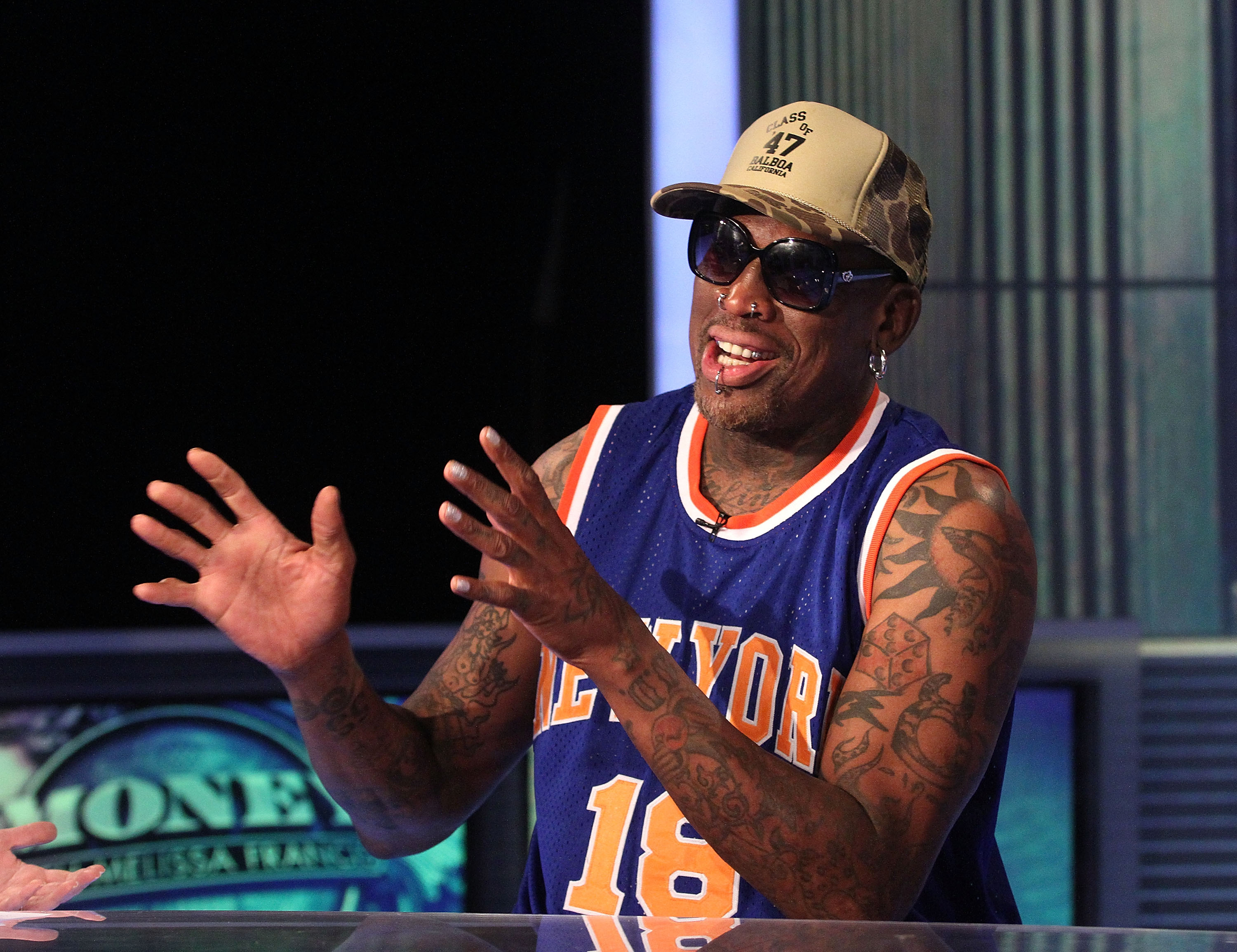 ---
Mickey Rourke
From a boxer to a Hollywood, Mickey Rourke's is nothing short of excitements. Mickey Rourke is a Hollywood veteran, starring in movies like The Wrestler, Sin City, and 9½ Weeks, but perhaps for younger audiences, he's more well-known for his role as one of the villains in Iron Man 2.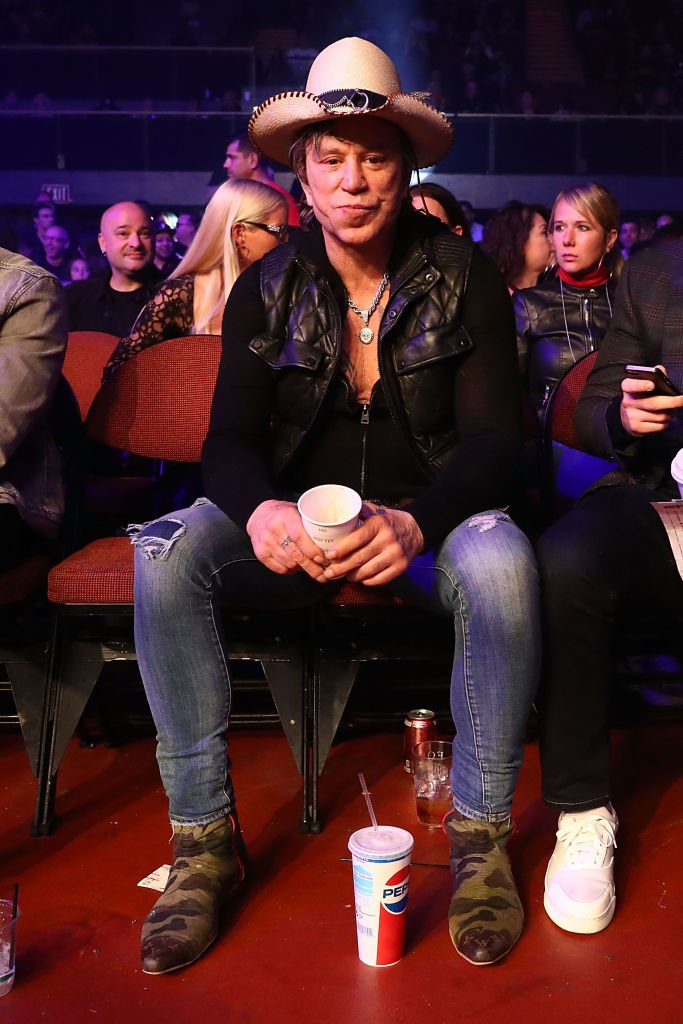 Like many of his peer, lavish lifestyle and excessive expenditure soon caught up with him after he rose to fame. In his heyday he even purchased the Shah of Iran's bulletproof car, only to sell it two months later - and this is just one among many other examples of his excessive expenditure. All these reckless decisions have taken a toll, as he soon found himself engulfed in financial issues later in his life.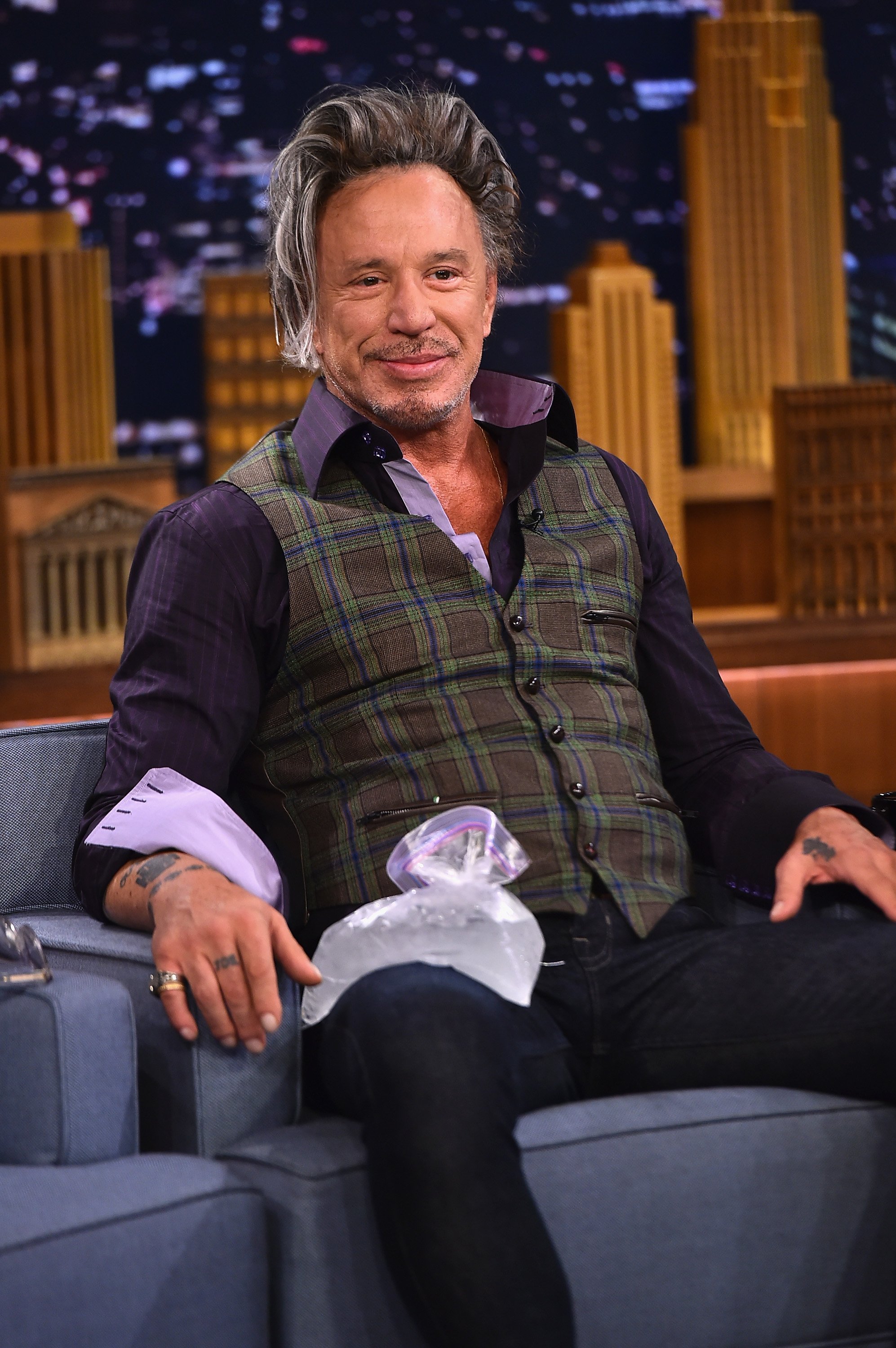 ---
Michael Jackson
You might be surprised to find the King of Pop on this list - well, it isn't always sunshine and rainbows when it comes to the show business, and there are things behind the spotlight that we never see. Michael Jackson was the best there was, no question asked. But when it comes to his financial situation, it is as glamorous as it seems.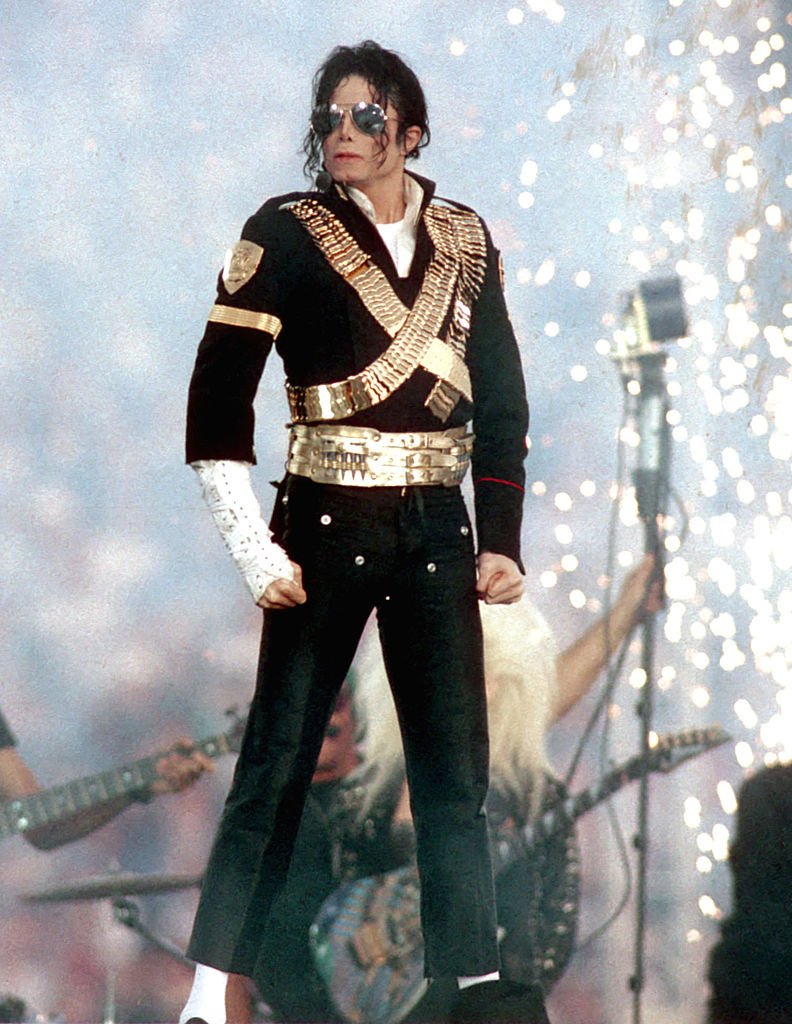 When he passed away unexpectedly in 2009, it was reported that he was $400 million in debt! It was said that at the time of his passing, he was already three to four months behind on payments for the San Fernando Valley home where his mother lived. What a surprise, eh?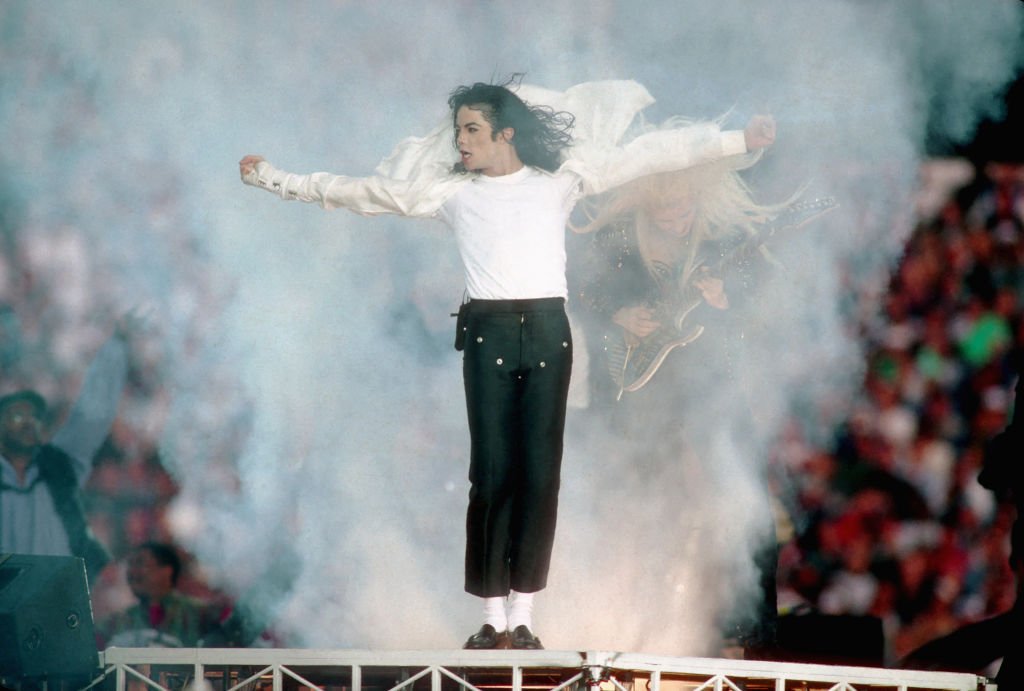 ---
Mike Tyson
Tyson's story just comes to prove that fame comes at a cost: being responsible and an example to follow. However, he did none of those. Throughout his 18-year boxing career, according to Money Crashers, he won approximately 400 million; little did he know that would not suffice. Now, we all know that Mike Tyson does not have the best reputation in the world and has not had it for a very long time, but there was a time that life was truly great for him. Every penny that he earned, he would spend it right after on luxurious things.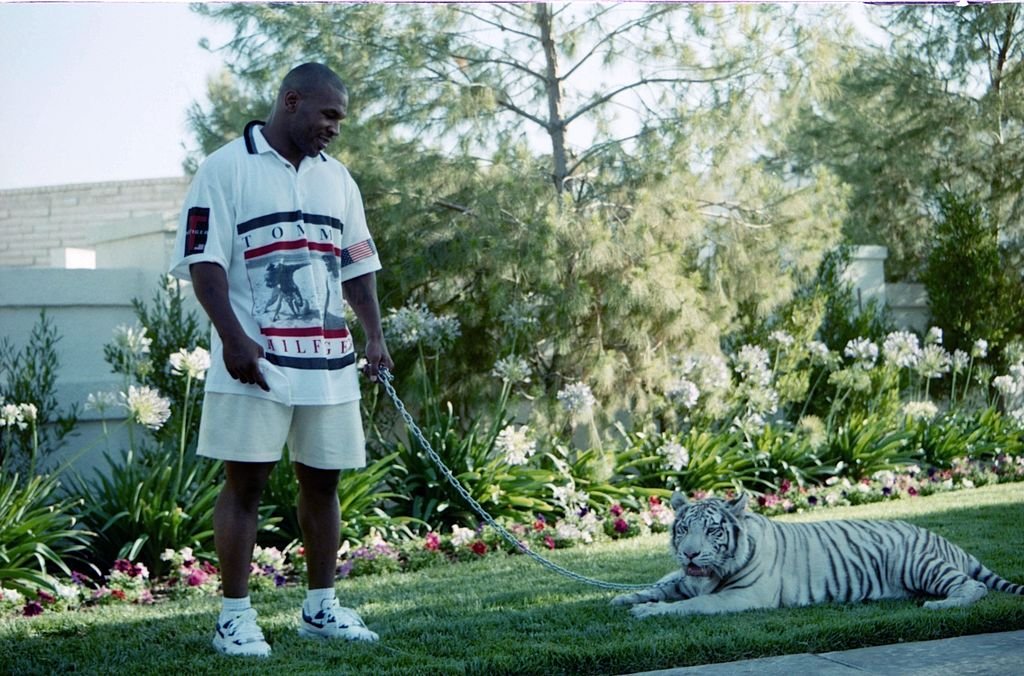 He would buy Siberian tigers, mansions, cars; you name it. He would buy it all and, if he did not have enough money, he would buy it on credit. The aftermath was millions and millions in debt. After what was a fairly expensive divorce, paying off his debt, and the toll he took on his reputation, in 2003, the former boxer filed for bankruptcy. In 2013, Tyson released what would turn out to be a bestselling book title 'Undisputed Truth' and even participated in one of Madonna's songs, in 2015. Whether Tyson's reputation will ever recover is hard to tell, but he sure is trying.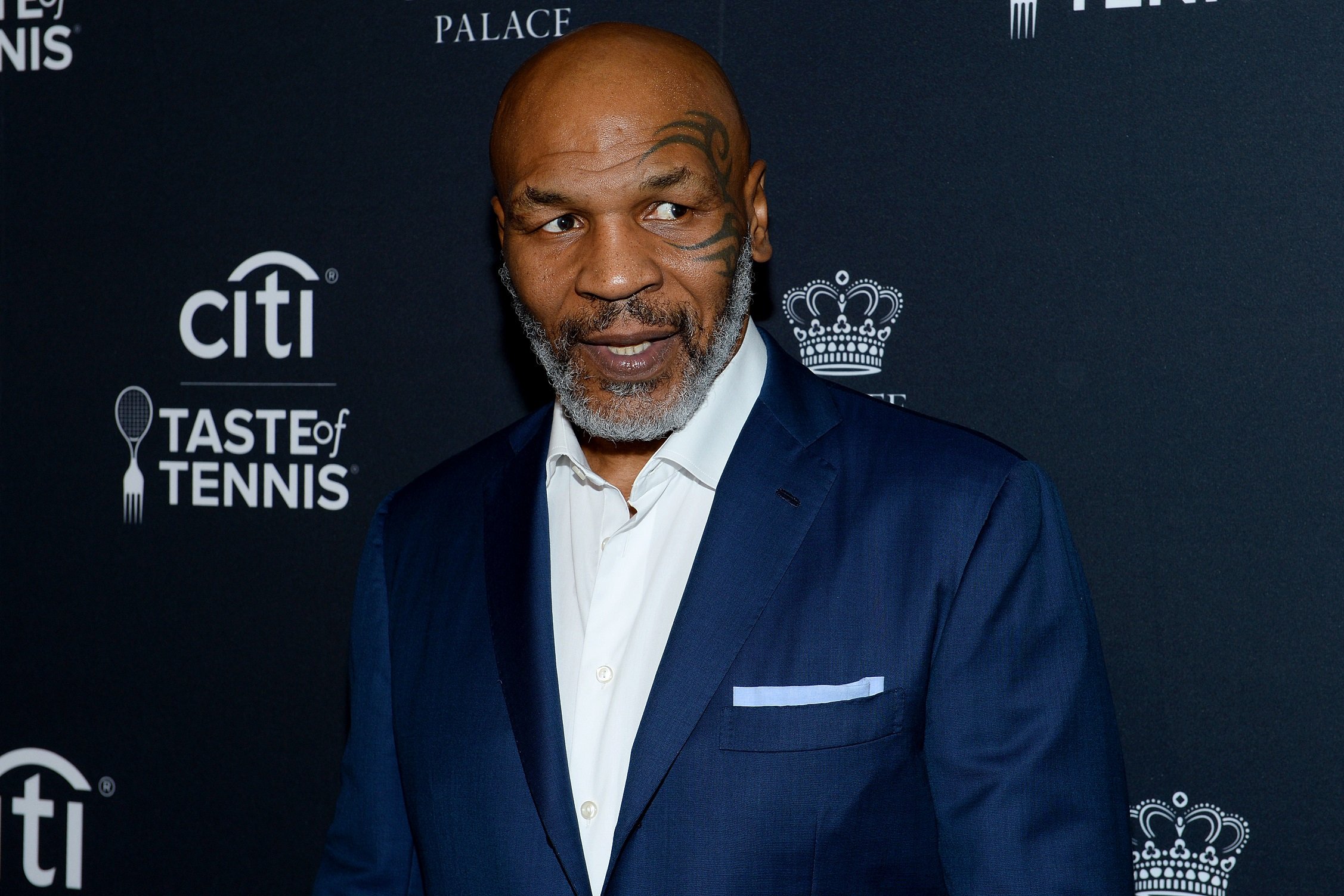 ---
Nicolas Cage
It would appear that the actor and Tyson competed to see who would spend their fortune faster and in the most ridiculous things. Among some of the ridiculousness, according to Daily Edge, Cage bought real dinosaur skulls, the most haunted house in America, and Bahamian islands. As for houses, one could never have too many.
The actor had a total of 15 houses, dozens of luxury cars, and a "simple" 30 million private jet. This would all be fine if, first of all, he was not spending almost his entire fortune and, secondly, he had paid his taxes as he should have - needless to say he did not. The aftermath was a huge tax bill that meant he would have to sell a lot of his assets. Cage's net worth is currently six times less of what he previously had, which was 150 million. The actor is reduced to 25 million, which is still a lot, but he's eager to get all the gigs he can so he can go back to his expensive lifestyle.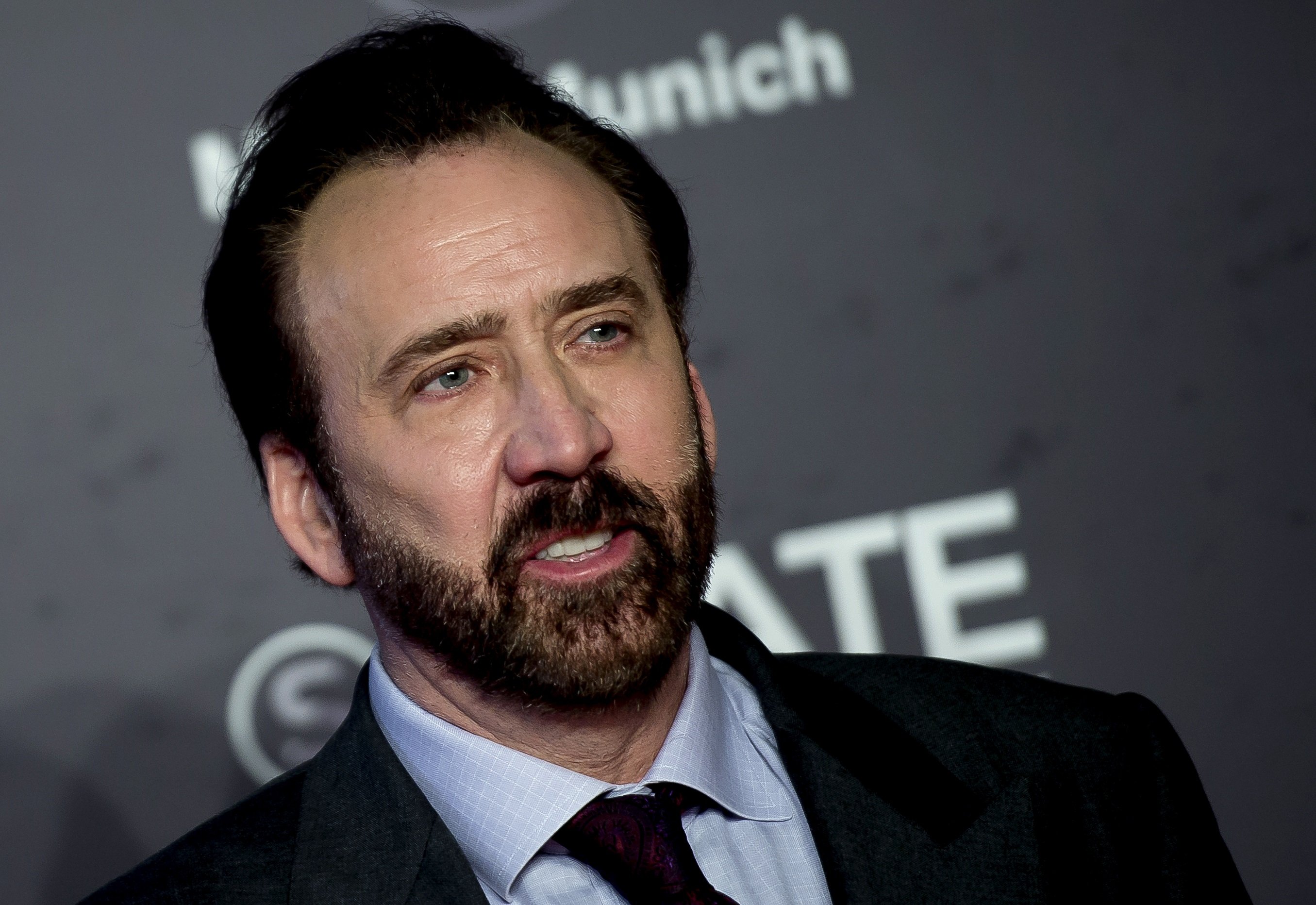 ---
Pamela Anderson
Anderson managed to do something that most pretty faces would not be able to do. She managed to prove that she was more than a hot body and could actually have a career in acting. It did not take long until she got her iconic role on 'Baywatch' and her career skyrocketed. Although, as stated per Nicki Swift, she was named the most powerful Canadian in Hollywood, in 2005, the actress soon got herself in a money hole she almost did not escape from. After spending more than she should while renovating her home, she also ran into other issues, which apparently most celebrities do.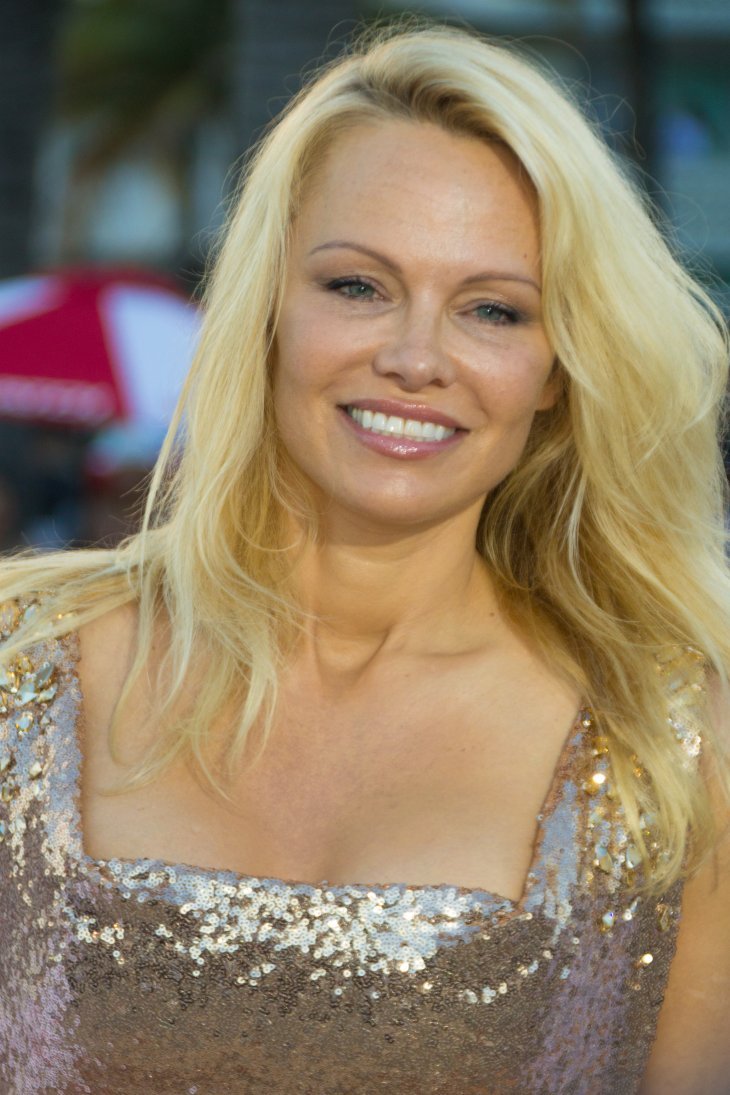 In 2012, Anderson was faced with a lot of trouble related to unpaid taxes, and to pay off her debt, she had to drop a huge amount of money. The actress's current net worth is 8 million, which may sound like a lot, but it will certainly not be enough for her to continue living the luxury lifestyle she was used to.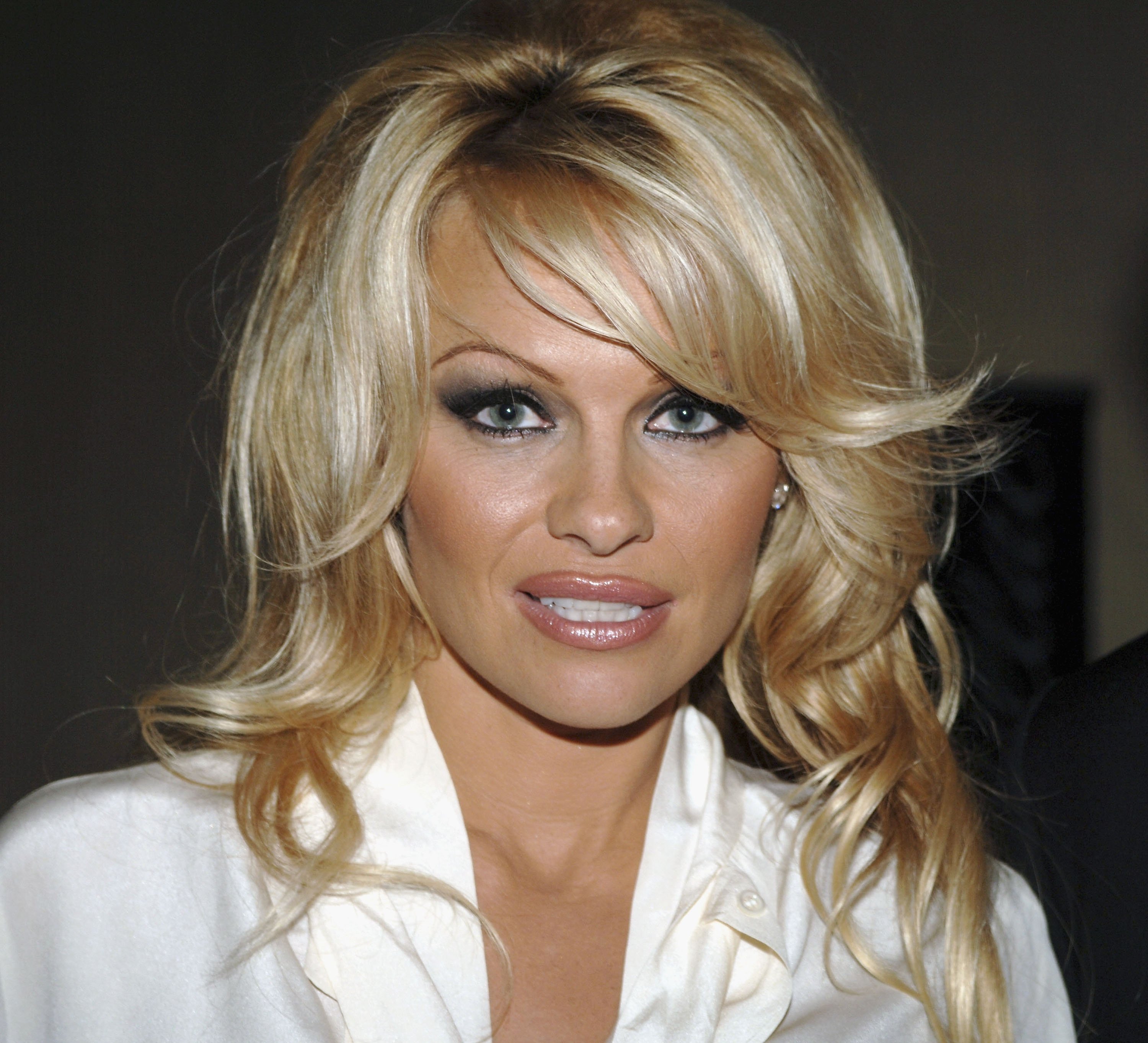 ---
Stephen Baldwin
Brother of Alec Baldwin, Stephen Baldwin also has his share of fame in Hollywood - known for his role in movies like The Usual Suspects and Bio-Dome, he too, like his brother, has made a name for himself in the show business. However, in 2009, Stephen Baldwin had to file for bankruptcy.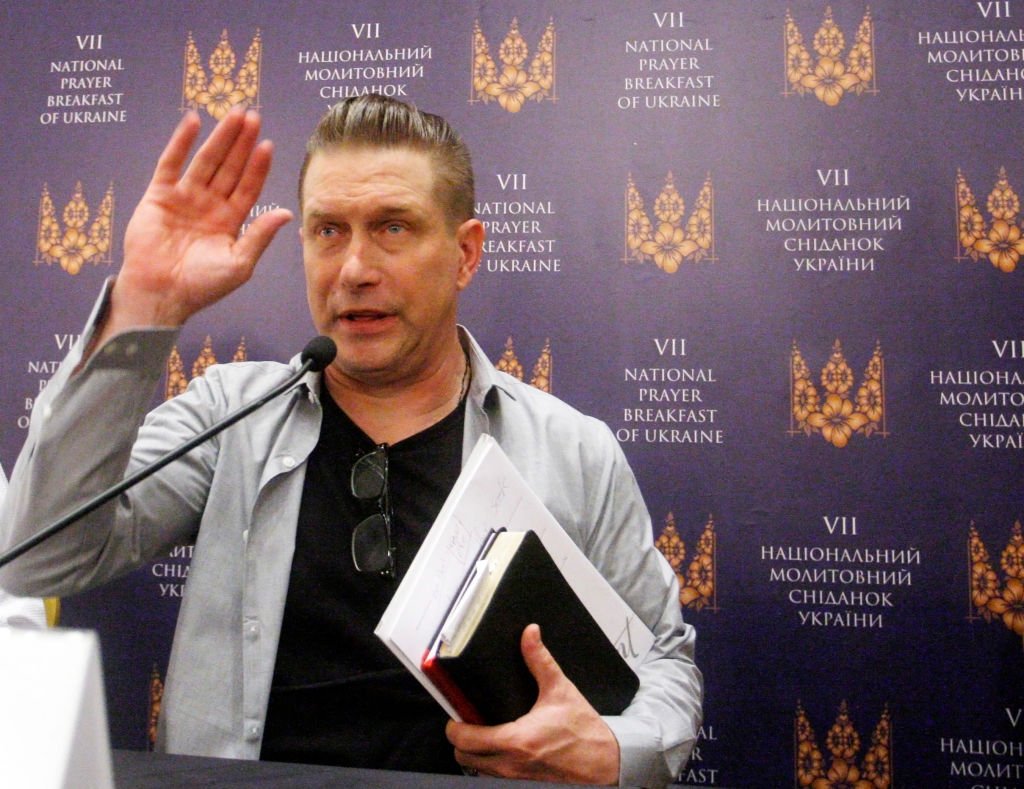 It's the same old story - Stephen Baldwin had to file for bankruptcy in 2009 while owing money on taxes and a couple of mortgages. As if that wasn't bad enough, his house was foreclosed in 2017 after six years of no mortgage payments.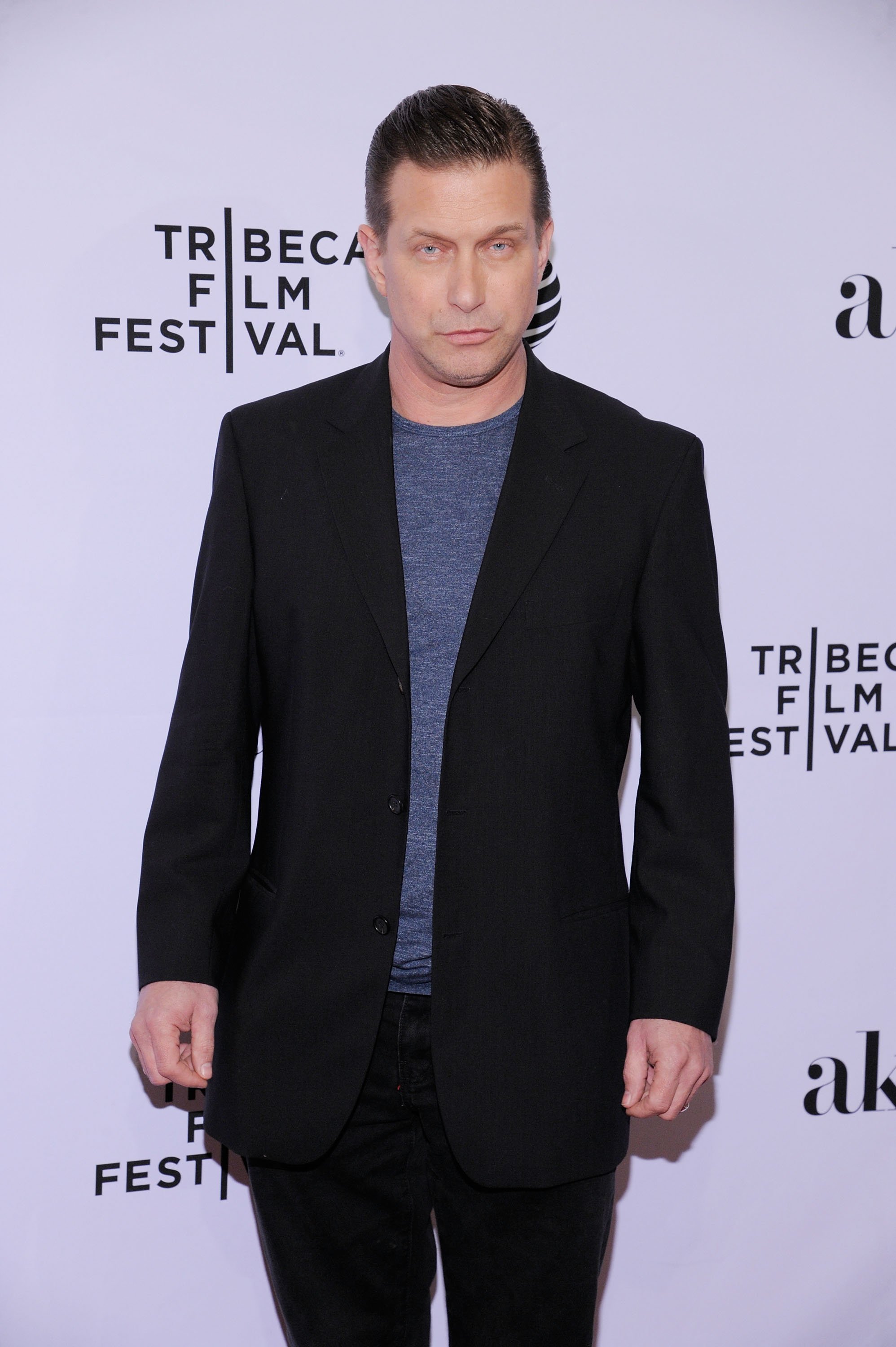 ---
Sly Stone
Younger generations might not have heard of Sly Stone - but without him, funk wouldn't be the same today. One of the pioneers of funk music, Sly Stone and his band, Sly and the Family Stone even played at Woodstock. However, the time hasn't been kind to the funk legend.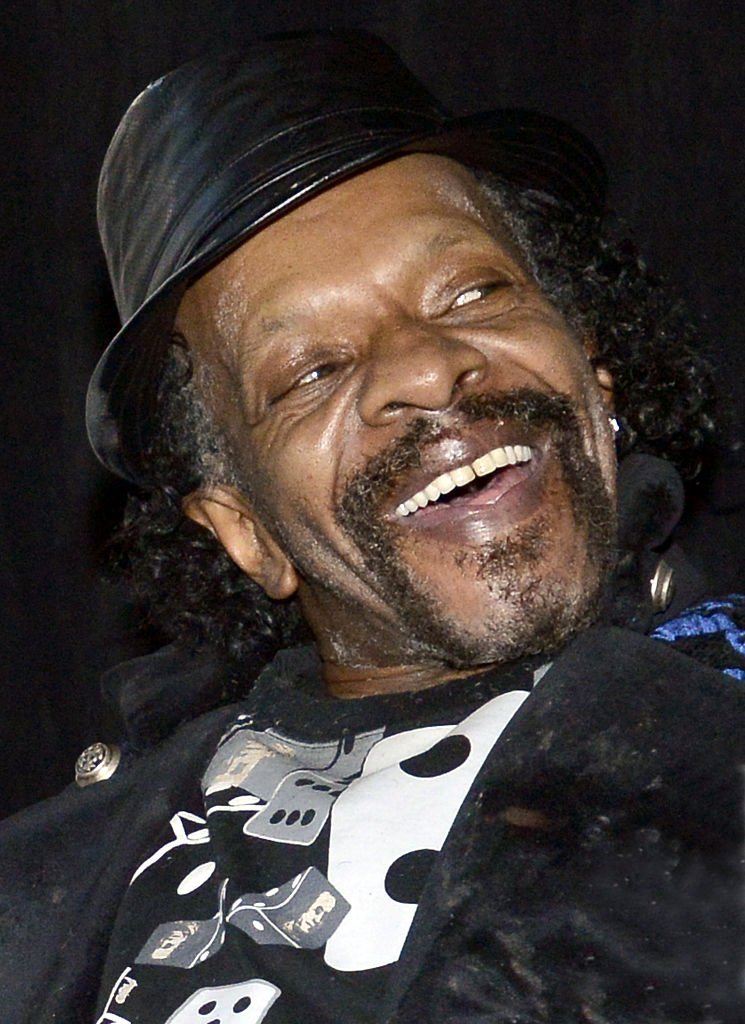 The 1970s saw Stone's downward spiral into personal problems, where he soon found himself engulfed with numerous issues. He has soon faded away from the spotlight after his prime in the 60s and early 70s, just like the hippie movement he himself involved in. These days, he was found homeless, living in a van in LA.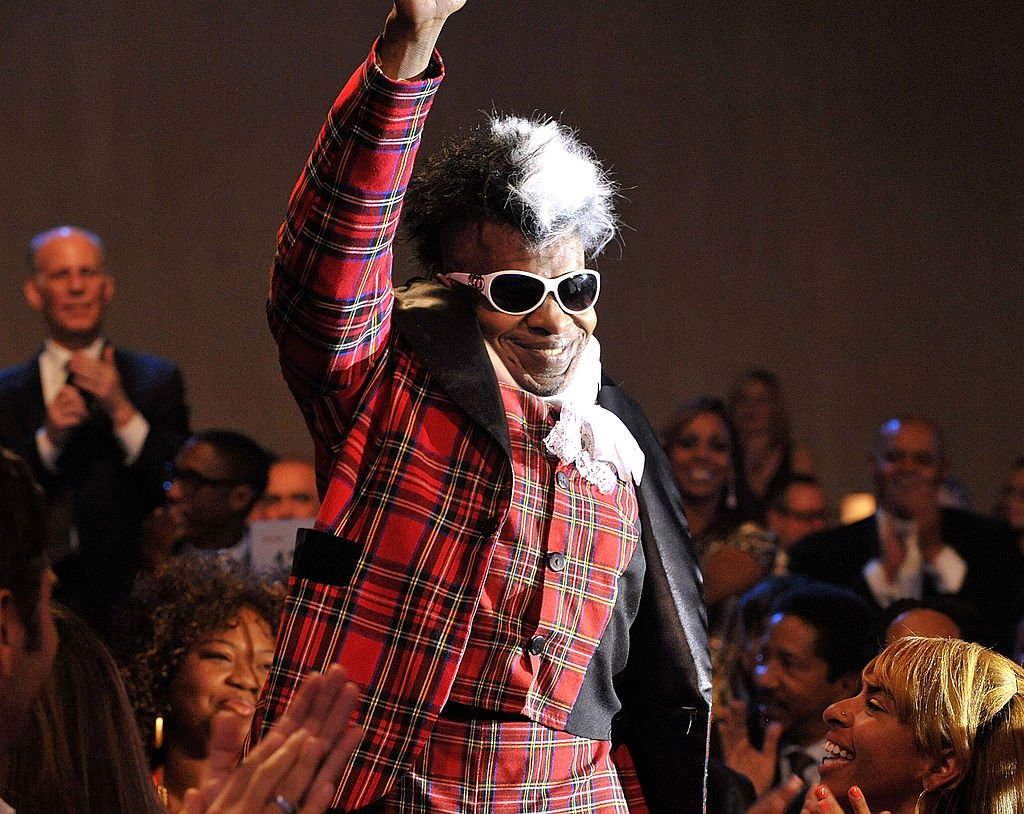 We have learned some valuable lessons from other people's mistakes. After learning all of this, if you were to be famous and rich, how would you take advantage of your fortune? Would you blow it all away or invest it? If so, how? Tell us all about it in the comments!
Sources: Social Gazette, Nicki Swift, Business Insider, CheatSheet, The Daily Edge, USA Today