Fast & Furious: Real-Life Relationships Between the Cast
Fast Family isn't called a "family" for nothing. It's amazing how close the Fast & Furious saga actors are! We found out some interesting details of their relationships, such as Paul Walker's daughter's connection to the stars, details of Vin Diesel and Michelle Rodriguez's friendship, and even some intel on Dwayne Johnson and Tyrese  Gibson's feud. Learn everything right now!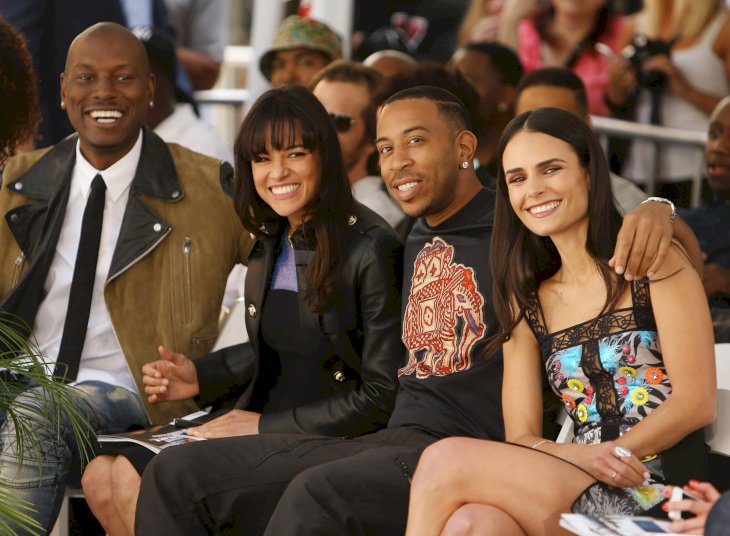 ---
VIN DIESEL AND MICHELLE RODRIGUEZ 
Despite the fact that plenty of fans complained about the lack of chemistry between these actors in the very first movies, there were several rumors about them. A 2006 ABC News article said that there could be something more than just friendship between Diesel and Rodriguez in real life.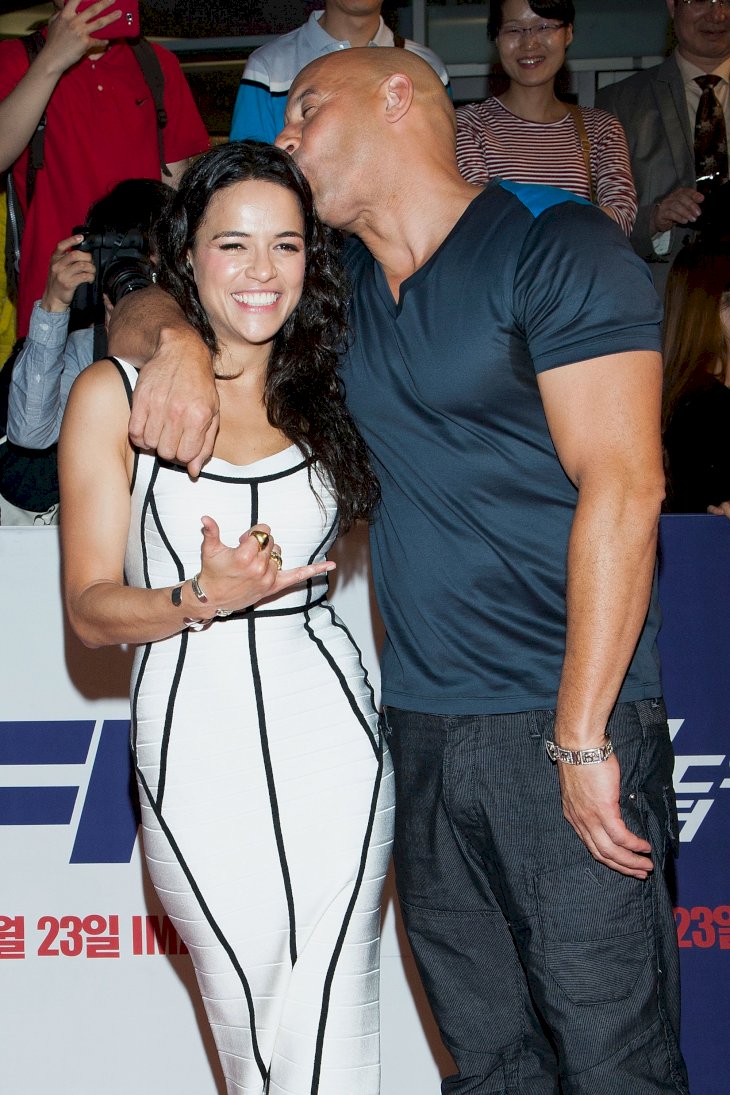 ---
And Michelle and Vin were reportedly spotted together, but there was no evidence of it. However, Rodriguez did tell Howard Stern that her muscle-bound co-star "will be a part of my life for a very long time." After all these long years, the rumors about a romantic relationship between Vin and Michelle have never been confirmed, but that doesn't mean the two aren't close.
---
They've acted together for so long, it's no wonder Vin Diesel calls his Fast Saga colleagues, his Fast Family. Judging by the tons of cute pictures of them together and sweet words, we know Vin Diesel and Michelle Rodriguez are really good friends. However, in 2017, right after the 8th movie of the franchise aired, rumors about them quarreling started.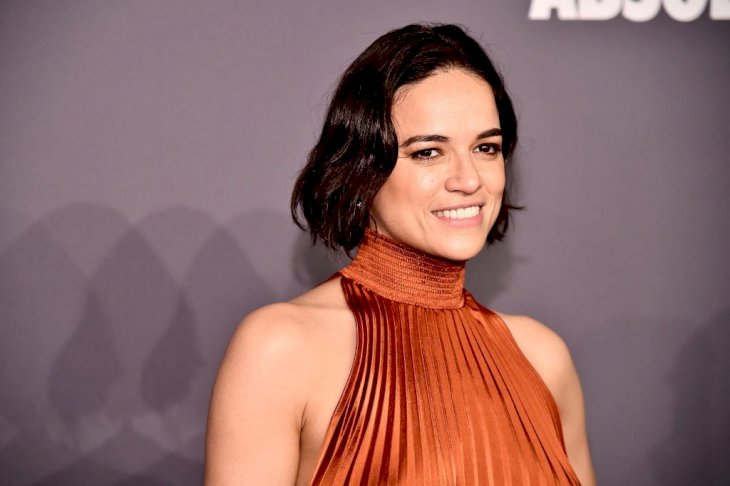 ---
On her IG, Michelle wrote that she would soon have to leave the project if stronger women didn't appear in the franchise. It sounded like a reproach to Diesel, who considers the Fast Saga his other child. 
---
Thankfully, it wasn't aimed at Diesel, who supported his friend immediately. Michelle has since appeared in Diesel's IG, in which she admitted that for many years, Vin had been the biggest supporter of strong women. 
---
VIN DIESEL AND DWAYNE JOHNSON 
Although Fast Saga's main theme is centered around the family and them supporting each other, everything isn't as smooth in the real world. Vin and Dwayne used to be on friendly terms - they even decided on the franchise's fate together. After Paul Walker's tragic death, it was Dwayne who Vin Diesel came to decide what they should do.
---

"When I was making that difficult decision, should there be an 8 or not, I called [Johnson] and he said, 'Brother, I will be there shoulder to shoulder with you to make sure it's the best movie in history.' And he delivered."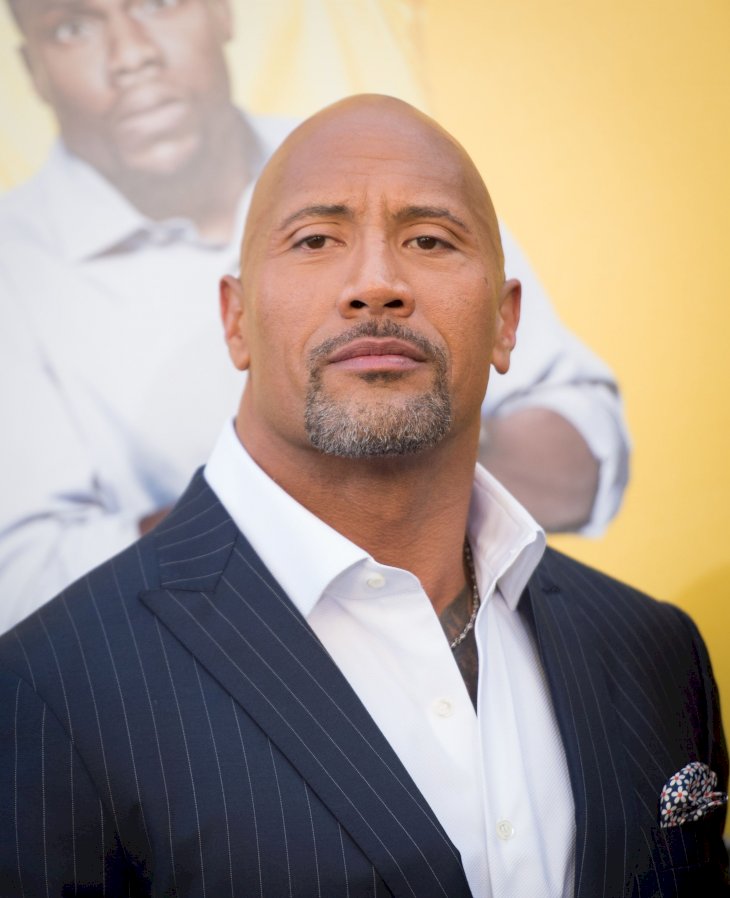 ---
However, something went wrong a few years later, when in the summer of 2016, Dwayne made a mysterious post. 
"Some [male co-stars] conduct themselves as stand up men and true professionals, while others don't. The ones that don't are too chicken to do anything about it anyway," he wrote.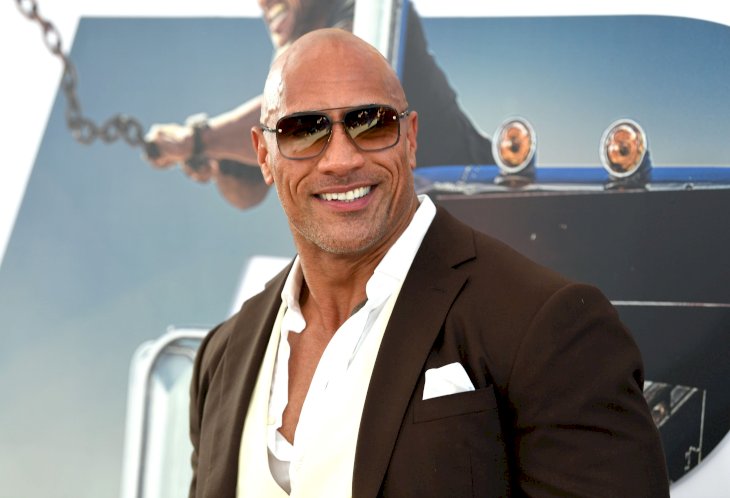 ---
Although he didn't name anyone directly, the actor added that everyone would know who he meant when they watched the last movie, The Fate of the Furious. He kept hinting at Vin in his posts, so fans realized who he meant right away. 
---
The feud seemed to keep going until the premiere of the movie in April the following year when Vin said the feud was over in an official statement. "We still love each other, that's my boy," he said. As it turned out later, the two couldn't get along on the set.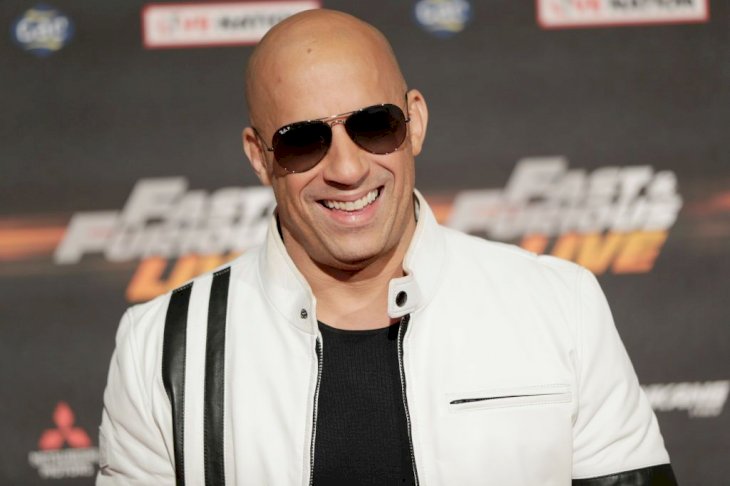 ---
Things got so bad that they did not share one scene together. What's going on between them now? In an interview with Rolling Stones, the Rock admitted he and Diesel talked the problem out. "It took me some time, but I'm grateful for that clarity. Whether we work together again or not," he reflected. He also added he wishes Diesel all the best and is not mad at him.
---
DWAYNE JOHNSON AND TYRESE GIBSON 
The feud between The Rock and Diesel was over, but that didn't mean everything was okay in the Fast Family. It turns out, not everybody was happy about the release of the spin-off with Dwayne Johnson as the lead character.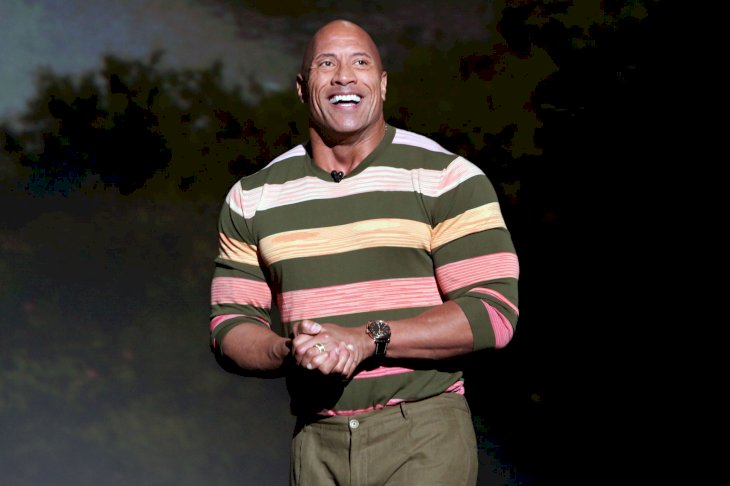 ---
When the Rock announced the spin-off on his IG in October of 2017, Tyrese Gibson made a comment under the post that has now been deleted, but the Internet still remembers it well. "If you move forward with that #Hobbs Movie you will have purposely ignored the heart-to-heart moment we had in my sprinter," Gibson wrote on Instagram.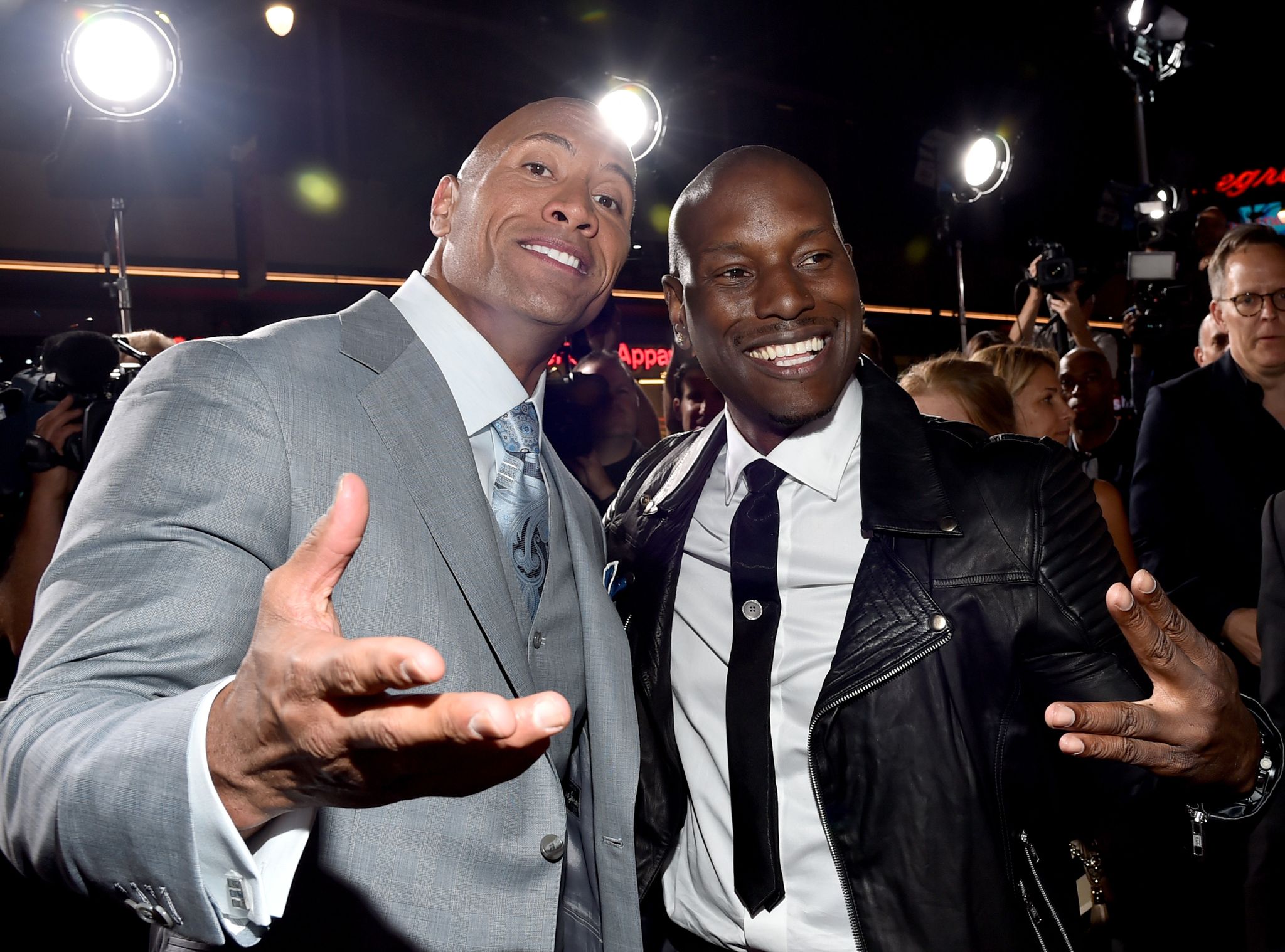 ---
He also added he doesn't want to talk to the Rock before he remembers what they talked about. "#FastFamily is just that a family — we don't fly solo." Gibson finished. A bit later, on his IG Tyrese posted a picture of him, Dwayne, and the Rock together. He added that he would not star in the 9th part of the franchise if The Rock was in it.
---
Should we mention that when the premiere of the new movie was postponed because of Hobbs and Shaw, Tyrese Gibson took the news badly? Despite plenty of messages, The Rock never replied to his colleague, saying that he hadn't spoken to his co-star since the "feud," and that "there's no need to have a conversation."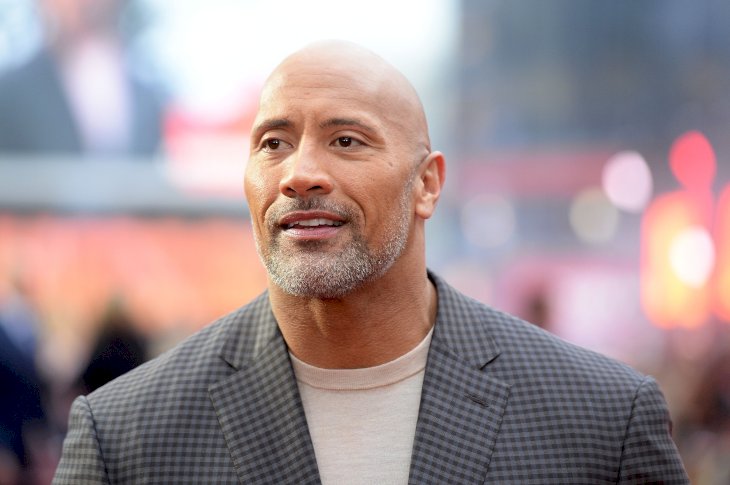 ---
In an interview with Watch What Happens Live With Andy Cohen, Dwayne Johnson admitted that the situation really upsets him as they've been friends for a long time. After all these years, we still haven't heard anything about these actors making up.
---
TYRESE GIBSON AND LUDACRIS 
When Gibson first accused The Rock in his IG post, he admitted he was also offered a spin-off. According to the actor, he refused so as not to break the Fast Family. However, later in an interview with Breakfast Club, Ludacris admitted that wasn't exactly true.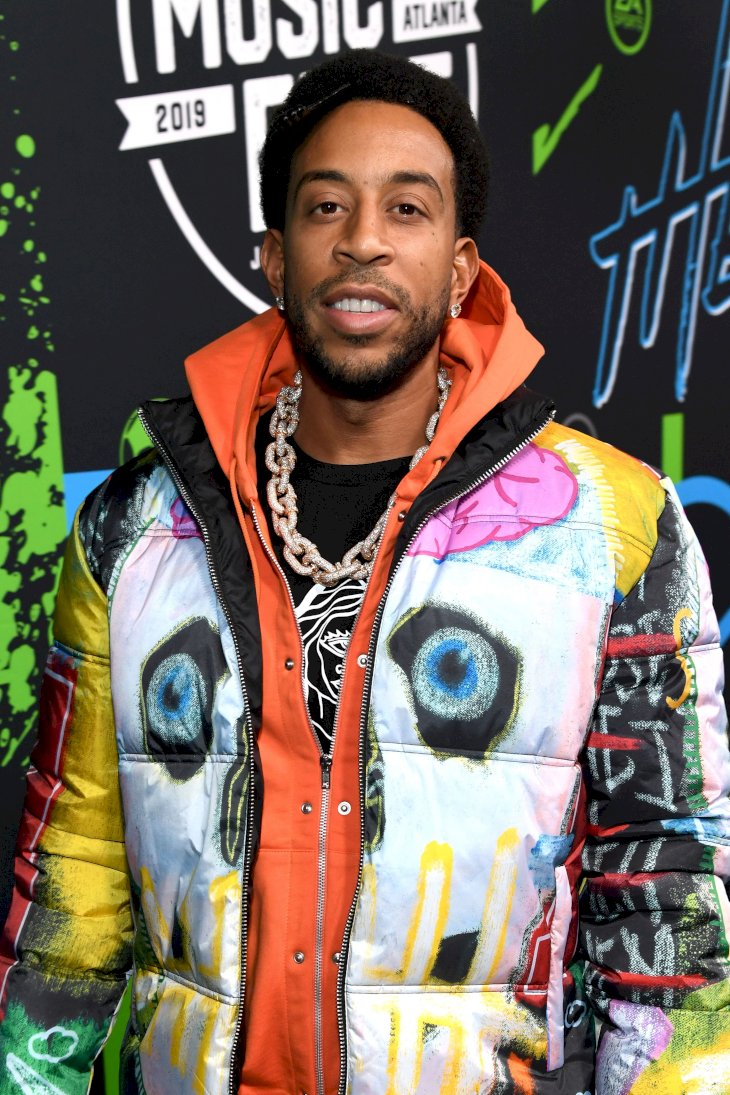 ---

"That's my brother, so sometimes when he puts things out there, it's okay for me to just, you know, retract certain statements and give it from my perspective and state the facts."
---
According to Ludacris, he and Tyrese had actually floated the idea of a spin-off featuring Roman and Tej, but to date, no official offer has been made. Gibson himself never commented on the situation again. It's obvious that Gibson and Ludacris are still on good terms, though, and that the rapper's statement had no influence on their friendship.
---
MEADOW WALKER AND LITERALLY EVERYBODY 
After the death of Paul Walker, who was adored by all his colleagues, his daughter has kept in touch with the Fast Family. Although technically she was not a part of the franchise, it's hard to imagine the Fast Family without her. 
---
Even after all these years, she still makes appearances in her father's co-stars pictures. It's obvious she is loved by everyone who knew Paul. For instance, on her 21st birthday, Jordana Brewster and Vin Diesel made touching posts on IG. "Happy Birthday @meadowwalkerYou are a soul sister and I love you with all my ❤️", Jordana wrote.
---
Diesel said he is proud of the kind of person she has become, but the truth is he will always be proud of her. "I know it's your 21st and you wanted to go big in Japan, but the family has a cake waiting for you when you get home, so hurry. Love you kid. Uncle Vin". Meadow recently posted an adorable picture with Diesel's children. She captioned it "family forever." Isn't that adorable?
---
JORDANA BREWSTER AND VIN DIESEL 
There's nothing cuter than Dom and Mia's relationship. It seems like in the real world they are just as friendly. For instance, recently Jordana wished her co-star a happy birthday on Twitter: "Happy birthday@vindieselMy big brother on screen and off. I cherish your friendship and guidance always."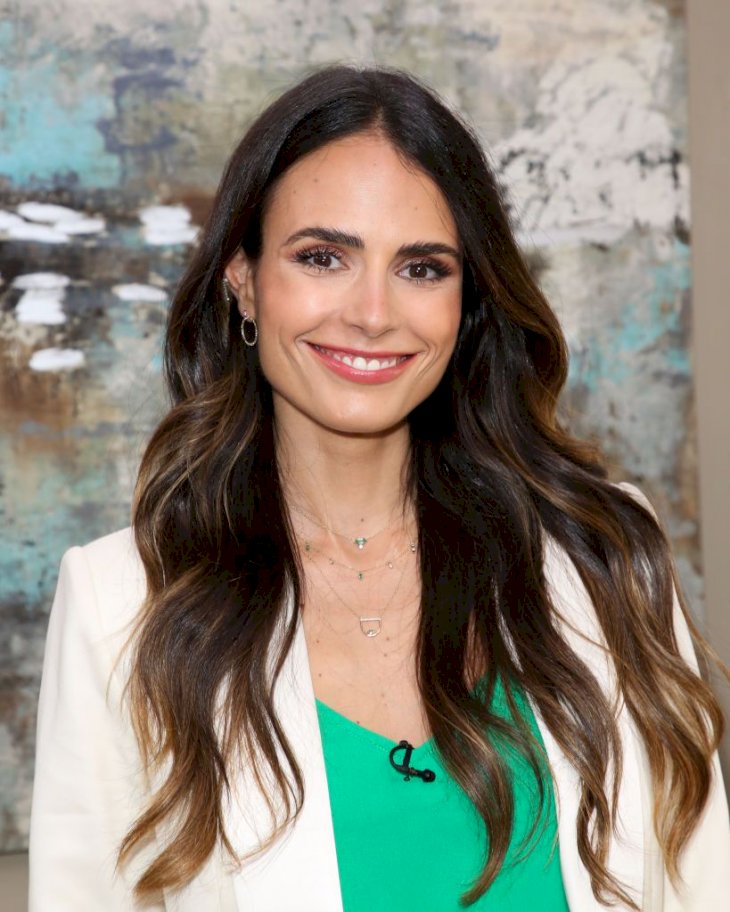 ---
She also posted a picture with Diesel that she captioned "My brother, my world." Jordana often posts cute pictures with Vin, and nobody has any doubts that they are like brother and sister in real life, too!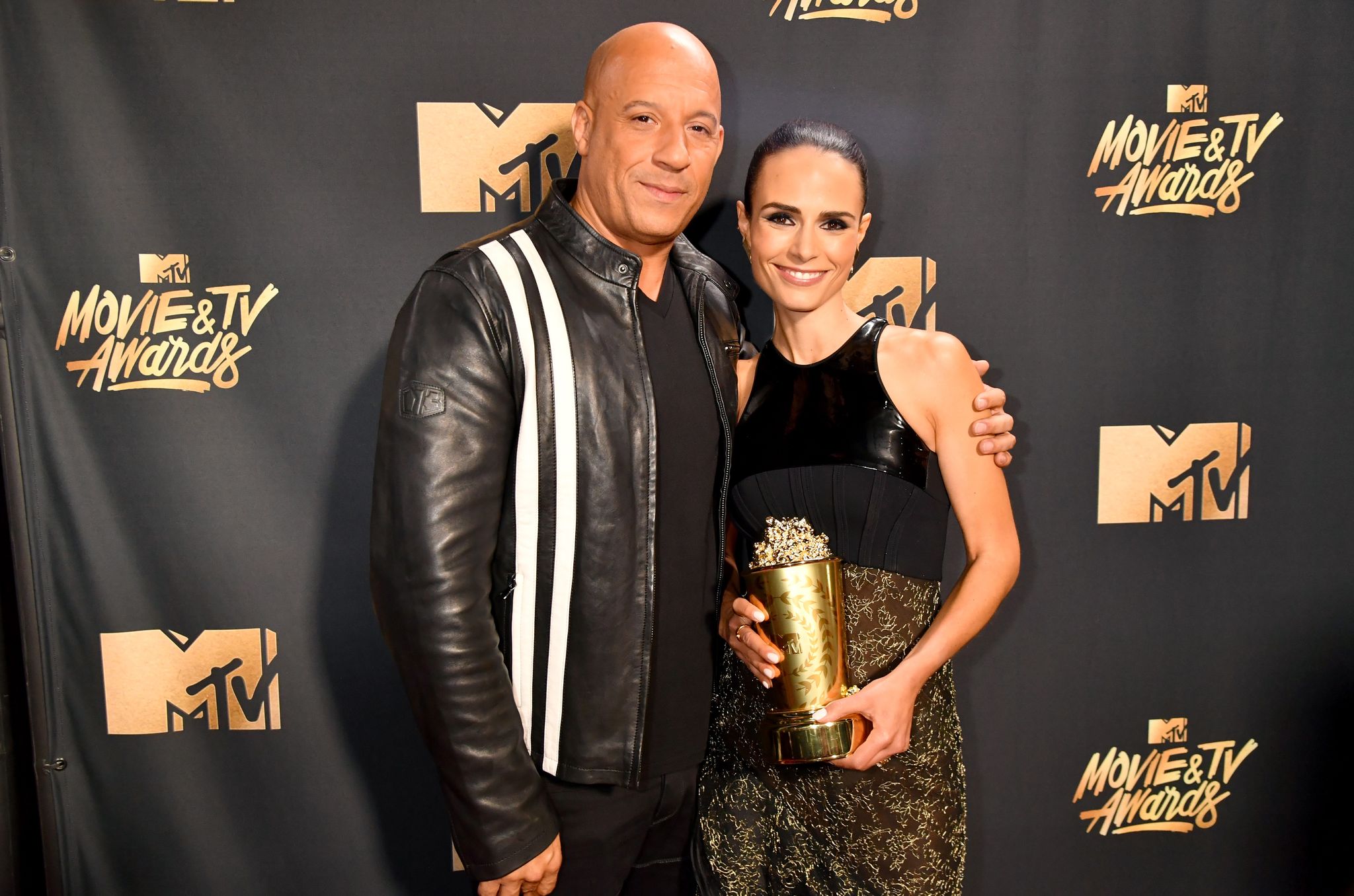 ---
VIN DIESEL AND PAUL WALKER
We have already spoken a lot about true friendships between the cast of the Fast and Furious, but this list wouldn't be complete without mentioning the saddest and the most touching friendship story. Paul's death was extremely hard on Vin, as they were incredibly close. In an interview on Live With Kelly and Michael that Vin had almost a year after the tragedy, he said:
---

"The brotherhood in Paul Walker was something completely different. It was someone that we ... we grew up in the business together, and we became famous together, and we represented the biggest franchise together."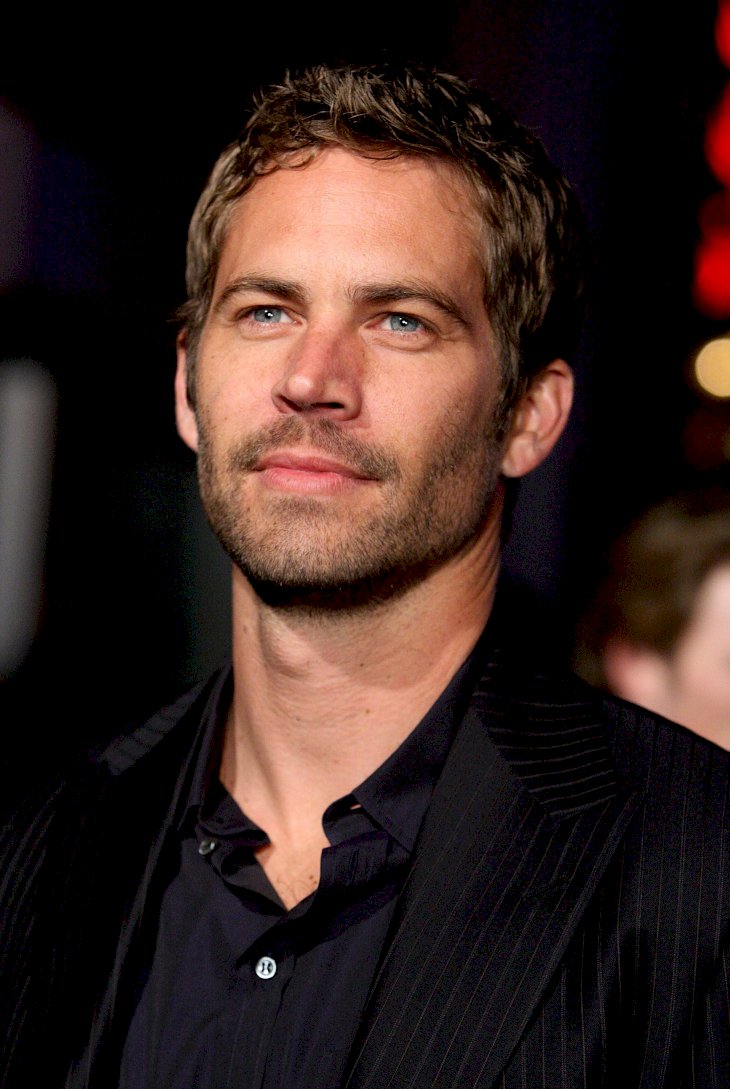 ---
The actor admitted it was incredibly odd for him to be in pain about the loss of a person and then pretend to be in the same scene with him at the same time. Although Diesel and Walker met during the shooting of the very first movie in 2001, their friendship became a brotherhood only in 2008.
---
During the shooting of a difficult shot of Fast & Furious, Paul said something very important to Vin. The actor's girlfriend, Paloma Jimenez, was about to deliver their first child— a daughter named Hania — and Diesel was conflicted about heading to the hospital because he knew the paparazzi would chase him there.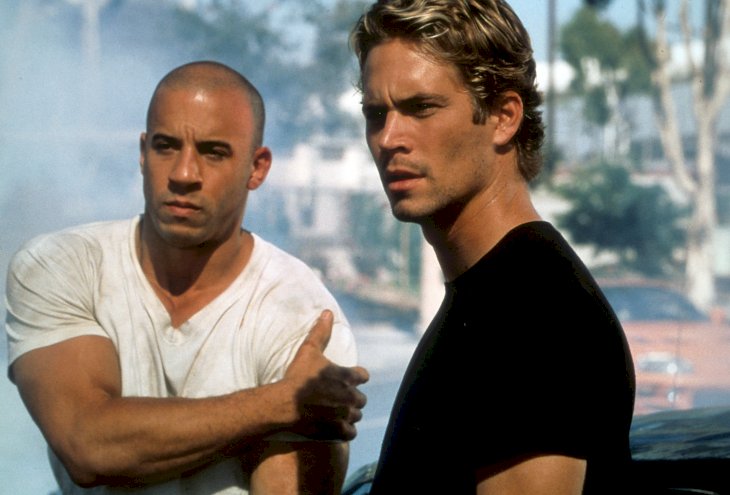 ---
Paul urged Vin to go to the hospital anyway - because it was the birth of his child and would become the best moment of his life. According to Diesel, that's exactly what happened. And after that, they went from friends to brothers.
"We were each other's lifelines," he added. "Whenever we had problems, we had each other."
---
Diesel often reminisces about his friend, calling him nothing but a brother. He even named his second daughter Paulina, in Walker's honor. "There's no other person that I was thinking about as I was cutting this umbilical cord," Diesel said. "I just ... knew he was there." Do we need to say anything else about how close they were?
---
CHARLIZE THERON AND VIN DIESEL 
It's barely a scandal, but there was definitely a misunderstanding between these two. In one scene in the 8th movie of the franchise, the two stars kiss, and that kiss raised some drama. It doesn't seem like a big deal, right? Actors kiss each other on camera all the time.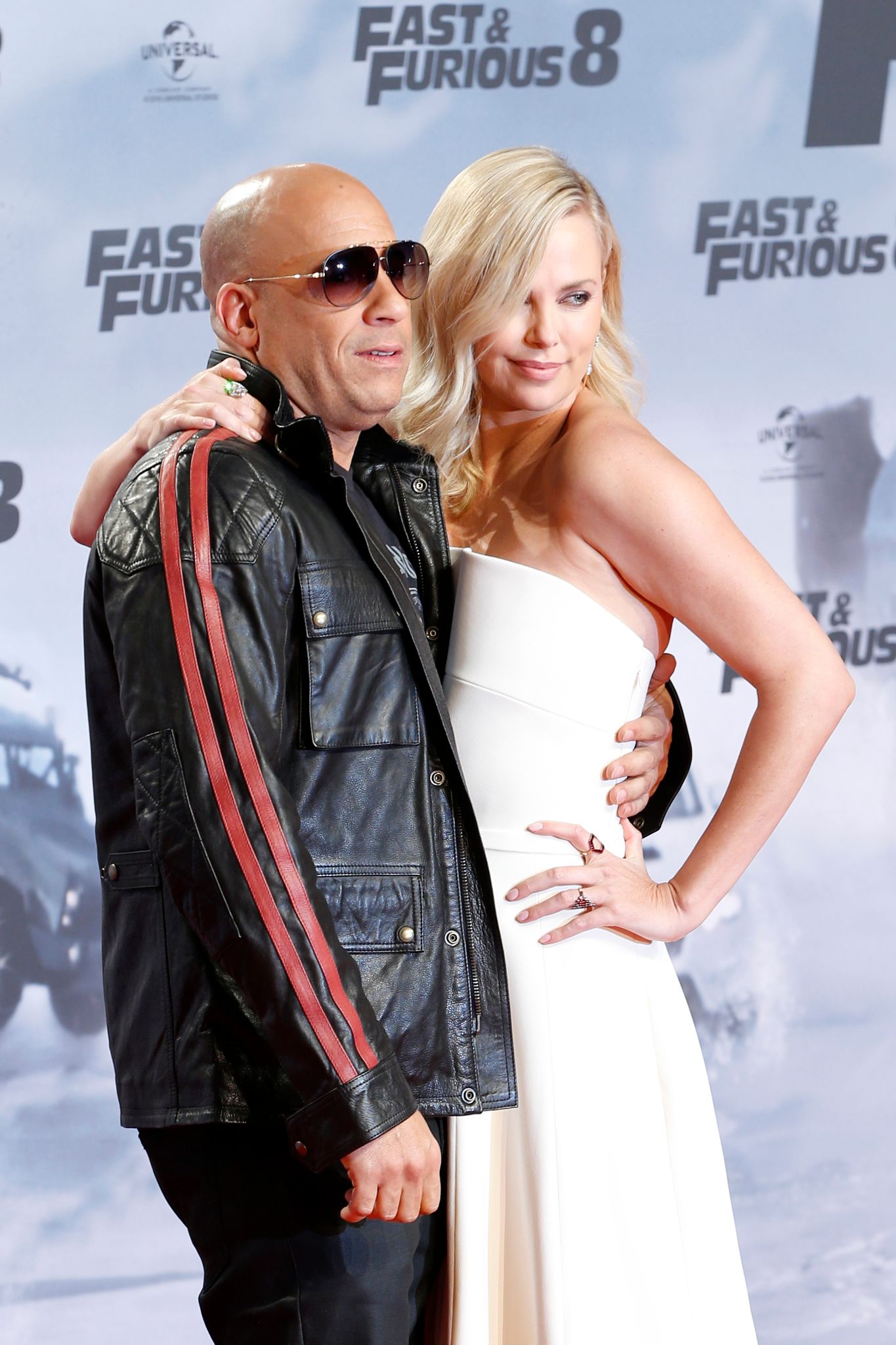 ---
However, it seems like Diesel and Theron felt very differently about that kiss. On Ellen DeGeneres's show, Charlize admitted she didn't like the kiss at all. The actress compared her co-star to a dead fish,
"That's what I was kissing, and he's literally going around, saying that I had the best time of my life. ... It's insane!"