Hollywood Dynasties: Actors Who Have Relatives in Showbiz
Ever heard of the expression "it's a small world"? Well, it turns out Hollywood is even smaller. Some of your favorite actors are actual relatives. From first-cousins to siblings and relatives by law, you'll be totally amazed by which famous thespians have family ties. Read more as we uncover the connections!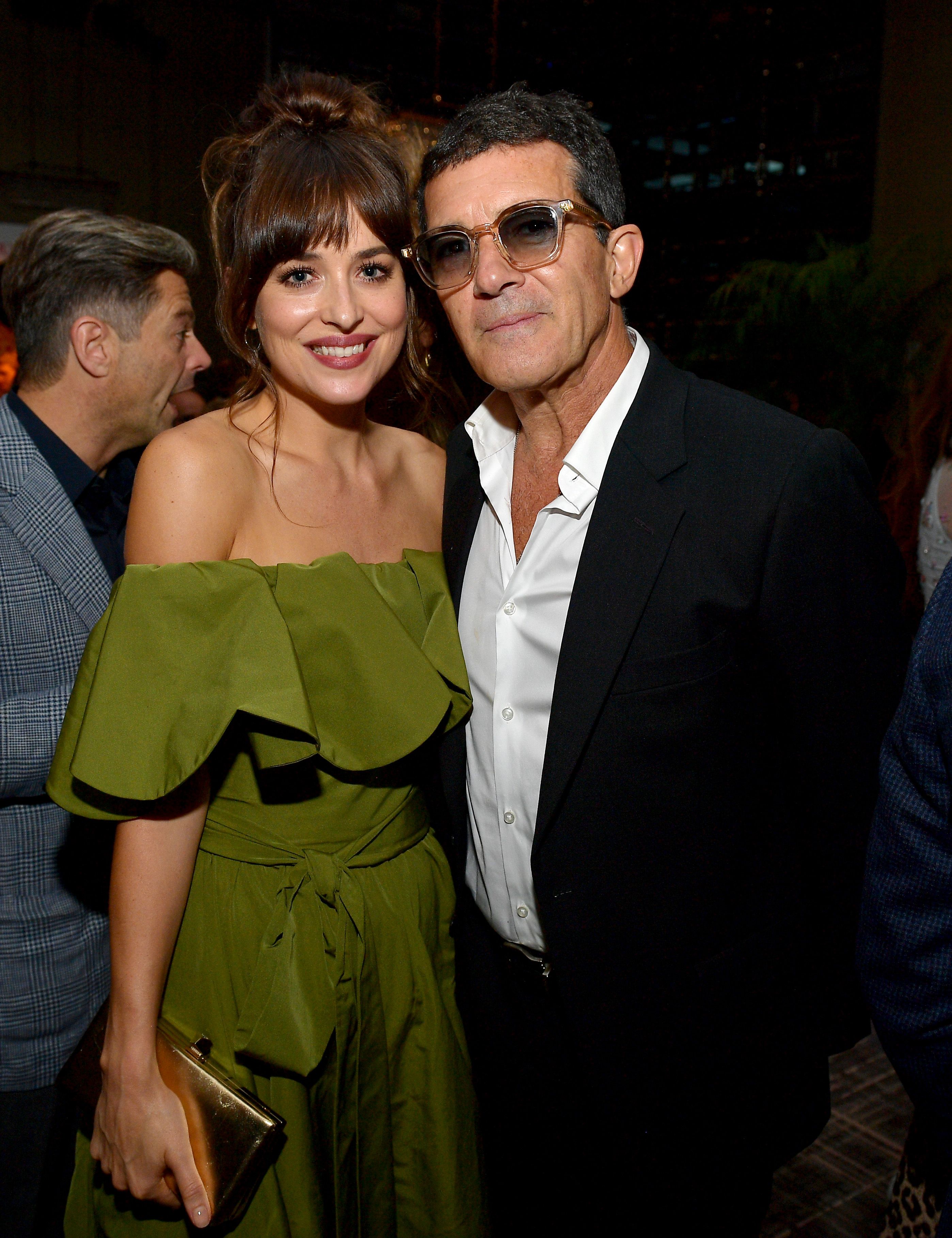 ---
1. STEVEN SPIELBERG AND JESSICA CAPSHAW
The actress Jessica Capshaw, well-known for her role in Grey's Anatomy, is the step-daughter of the famous director Steven Spielberg. Capshaw's mother, Kate Capshaw, is also an actress, and she and Spielberg got married when Jessica was 15-years-old. The couple met on the set of Indiana Jones and the Temple of Doom in 1984.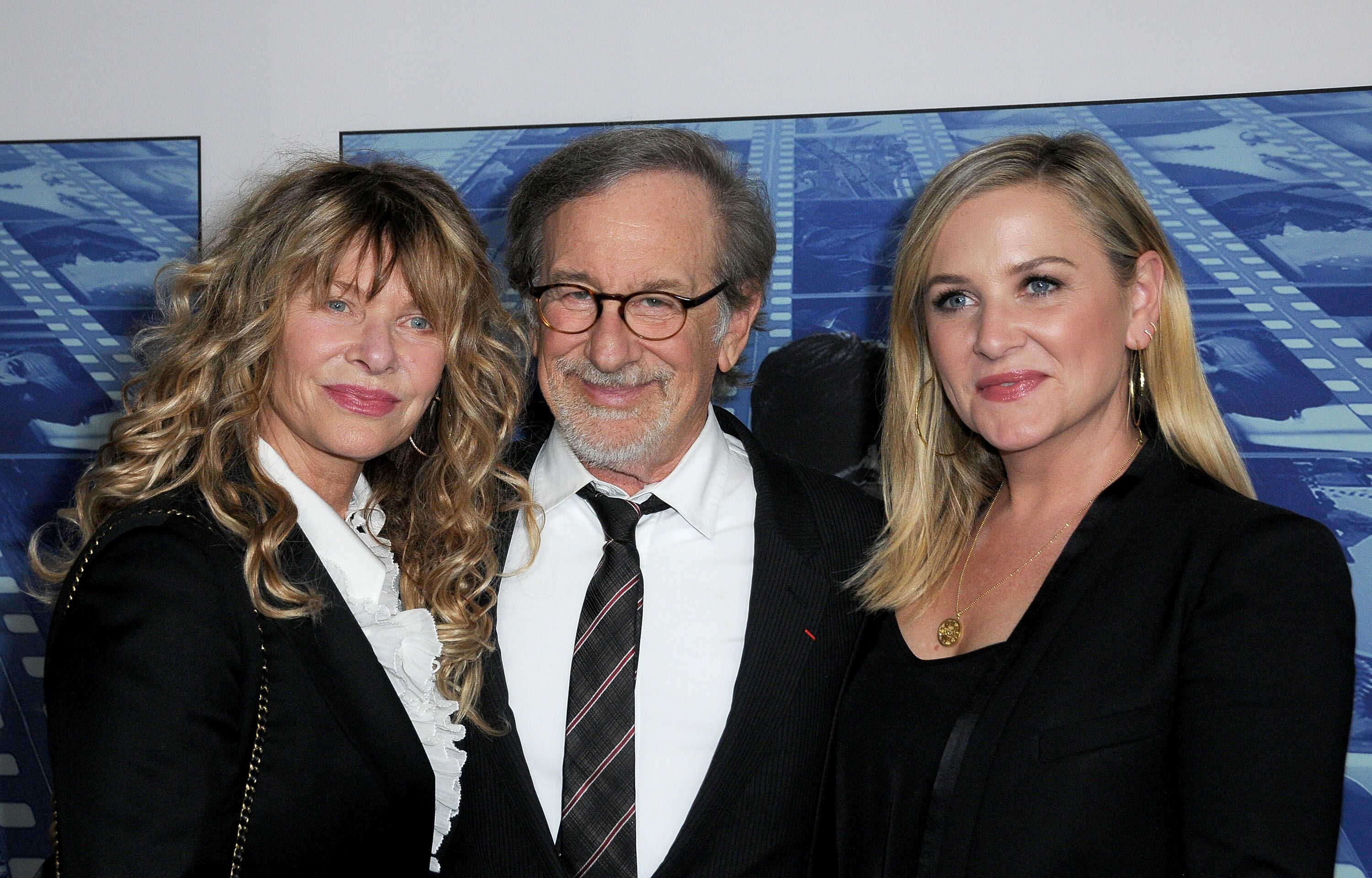 ---
Even though Jessica has a hefty Hollywood family tie, she was determined to create her own success in the entertainment industry through her own merit. She studied the acting craft at the Royal Academy of Dramatic Arts in London and from there she began acting in small roles in various shows like ER and Private Practice before landing her big break on Grey's Anatomy.
---
2. MARGARET QUALLEY AND ANDIE MACDOWELL
Margaret Qualley is the daughter of actress and model Andie MacDowell. She is an Emmy nominated actress and starred in Quentin Tarantino's Once Upon a Time in Hollywood. Some of us will recognize her from the Spike Jonze, Kenzo perfume ad. It earned a few awards, such as the Epica Film Grand Prix and Titanium Cannes Lion Awards.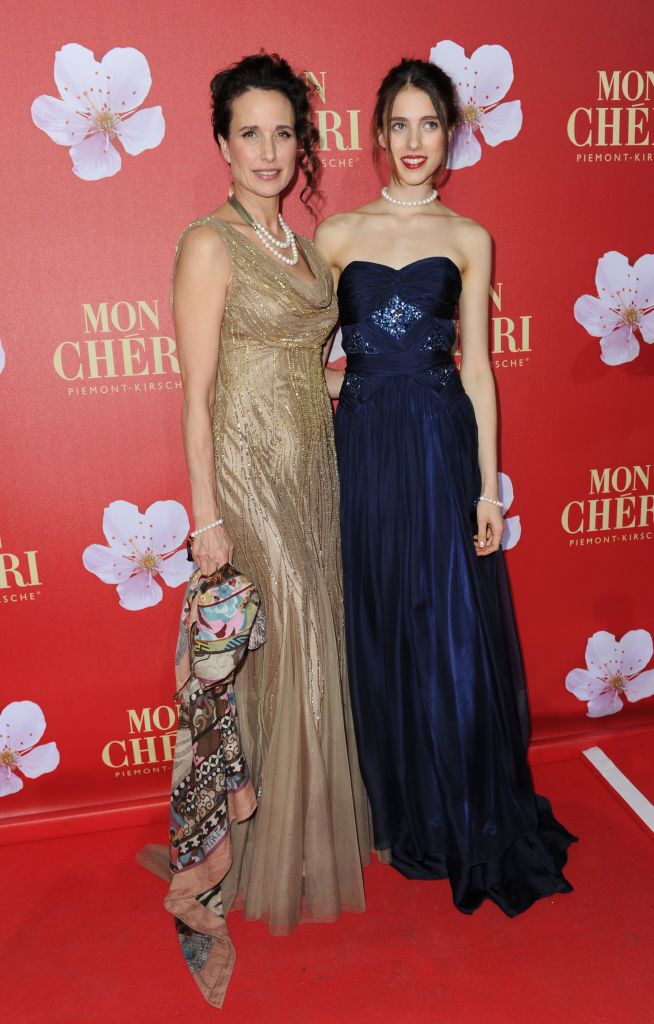 ---
Margaret is Andie's lastborn and the third child with her ex-husband Paul Qualley. They had a total of 3 children together; Margaret and Rainy, and a son named Justin. Although she inherited her talent and beauty from her mother, Qualley was hesitant to start her acting career. She told The Hollywood Reporter.
"I didn't want to act because my mom does that and …I think people often don't want to do what their parents did."
---
The Kenzo ad also showcased Margaret's talent for dancing. In fact, before acting, the actress was interested in a career as a ballet dancer. In an interview with Paper magazine, she reveals what made her put this dream on hold.
"I didn't have the proper training when I was really little that would have made me be in the companies that I wanted to be in. And I was like, if I'm not going to be the best, then it's not worth it. Which I know is a really messed up thing to say."
---
3. JENNY MCCARTHY AND MELISSA MCCARTHY
Our first introduction to Melissa McCarthy was in her role of Sookie in Gilmore Girls and we know Jenny McCarthy as a jack of all trades, from her acting and most recently, serving as a judge on The Masked Singer. But did you know that these two stars are in fact cousins?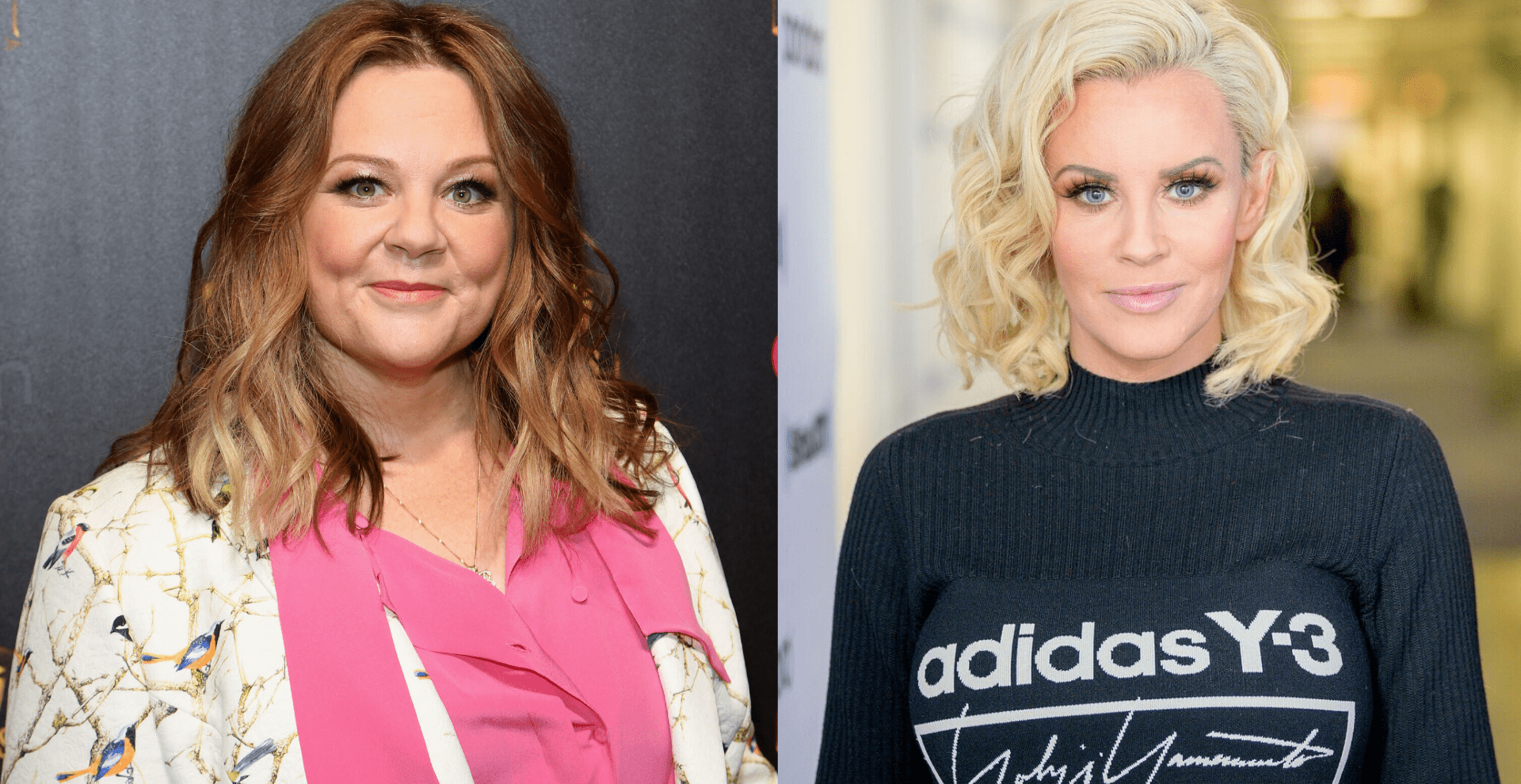 ---
Jenny made this interesting revelation when she posted a throwback picture with her sister and cousin Melissa. Jenny appears to be seated on the right, while Melissa is in the middle. In 2014, rumors were circulating of a feud between the cousins and Jenny shut the rumors down in an interview with People.
"She has accomplished everything she has accomplished through hard work and her extraordinary talent, and I've only ever encouraged and supported and wished her the very best."
---
Jenny's family ties run deeper in Hollywood since she's married to Blue Bloods actor, Donnie Wahlberg. Donnie's younger brother is, of course, Mark Wahlberg, and the brothers frequently appeared on the reality TV show Wahlburgers. It was centered around their restaurant business that is run by their older brother Paul. The show was canceled last year.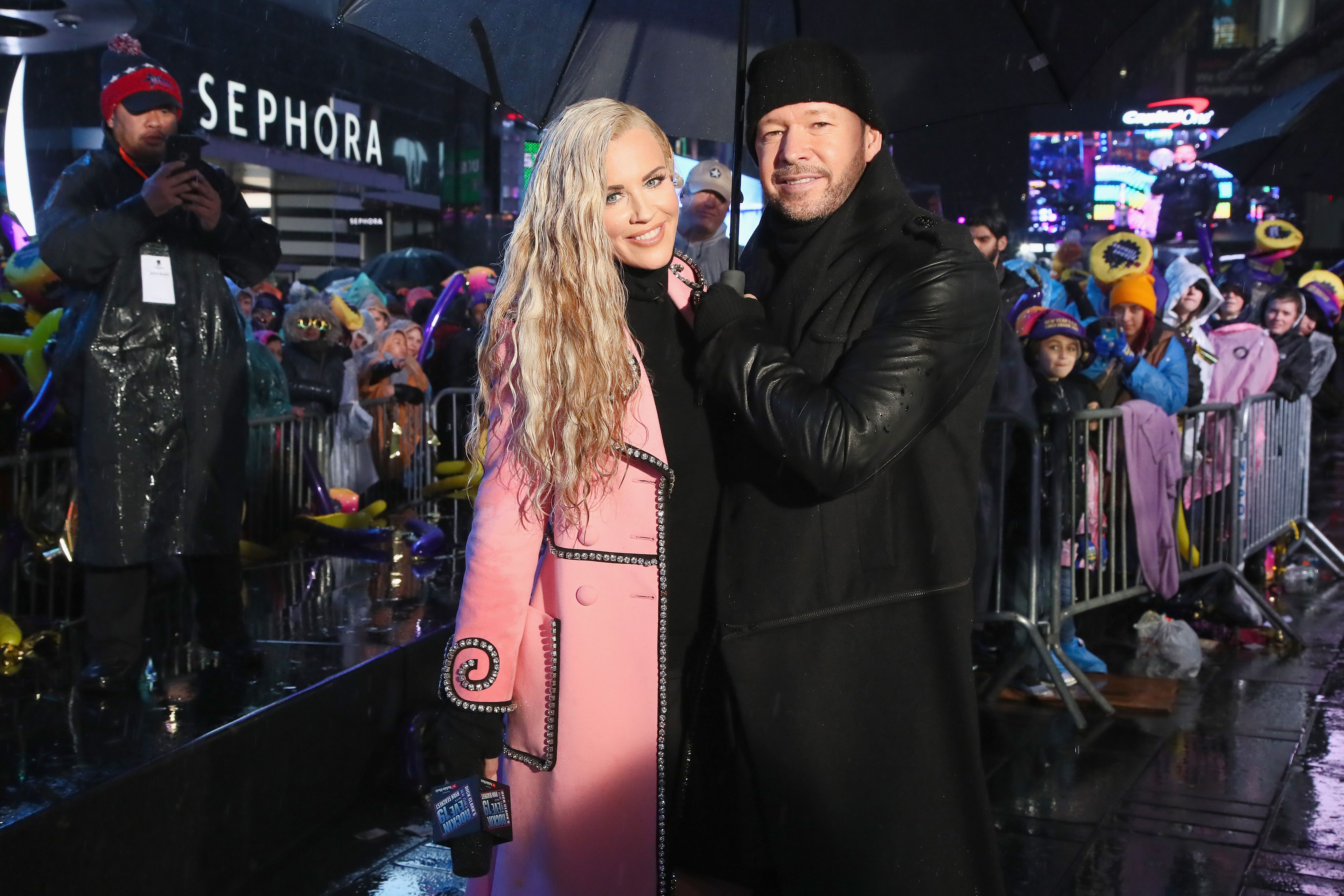 ---
4. ARNOLD SCHWARZENEGGER AND CHRIS PRATT
You might be a little surprised by this relation. Chris Pratt stars on Guardians of the Galaxy and is married to the former California governor's daughter, Katherine Schwarzenegger. The couple got married last year in June and are expecting their first child together. 
---
Arnold has nothing but good things to say about his son-in-law. It turns out he is a fan of the fellow action movie star. In an appearance on the Jimmy Kimmel show, Schwarzenegger spoke about an occasion when he took Pratt to the gym.
"He's a strong guy, there's no two ways about it," he admitted. "I'm very proud of him...When I watched him make these moves in the gym, you know, the incline press specifically did it. Why I wanted him to become my son-in-law, it was the incline press."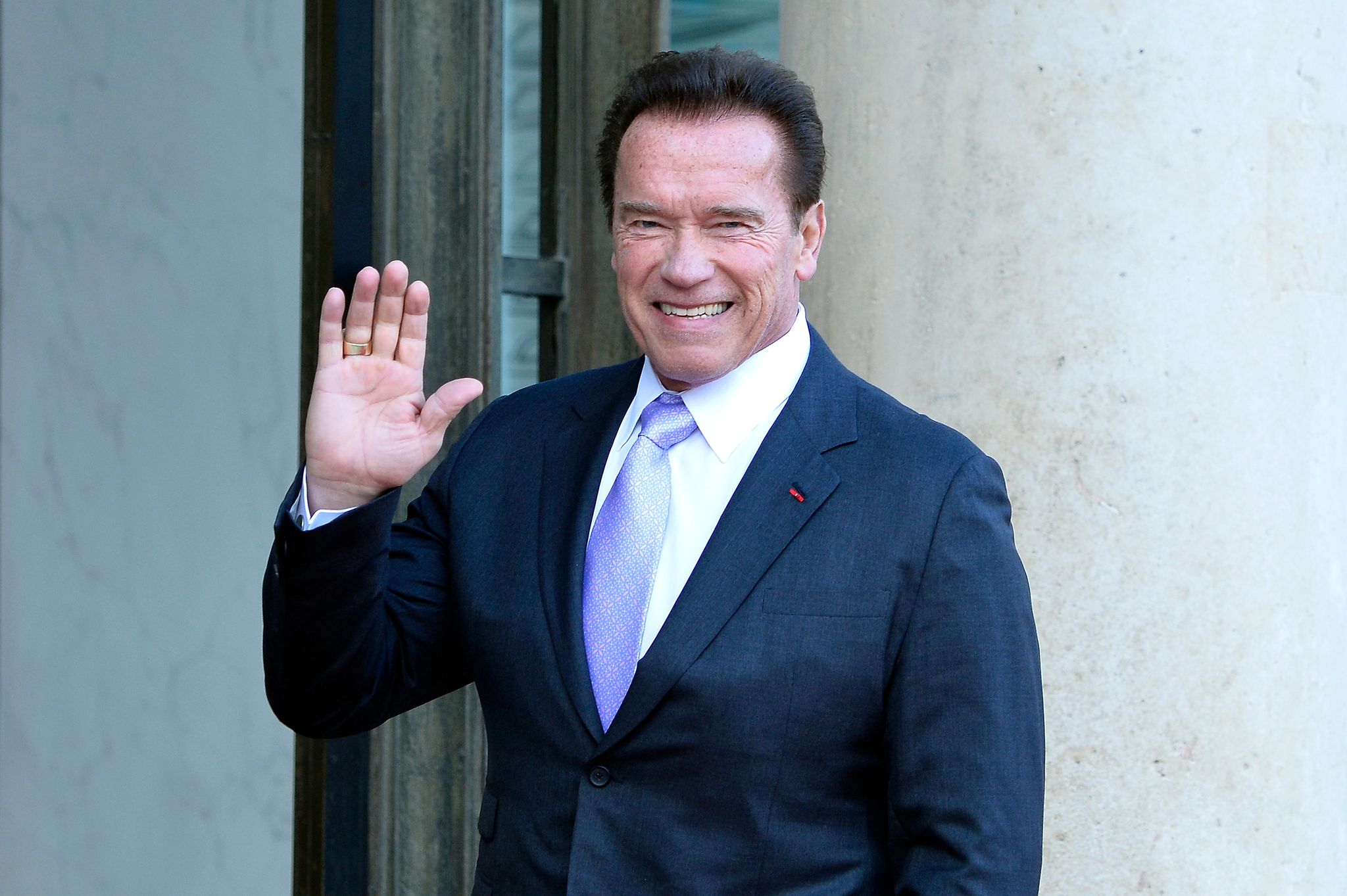 ---
5. ALFIE ALLEN AND LILY ALLEN
Fans were stunned to find out that the Game of Thrones star, Alfie Allen, is hitmaker Lily Allen's younger brother. The siblings were basically born for stardom. Their mother was a film producer, Alison Owen, and their father, Keith Allen, was an actor.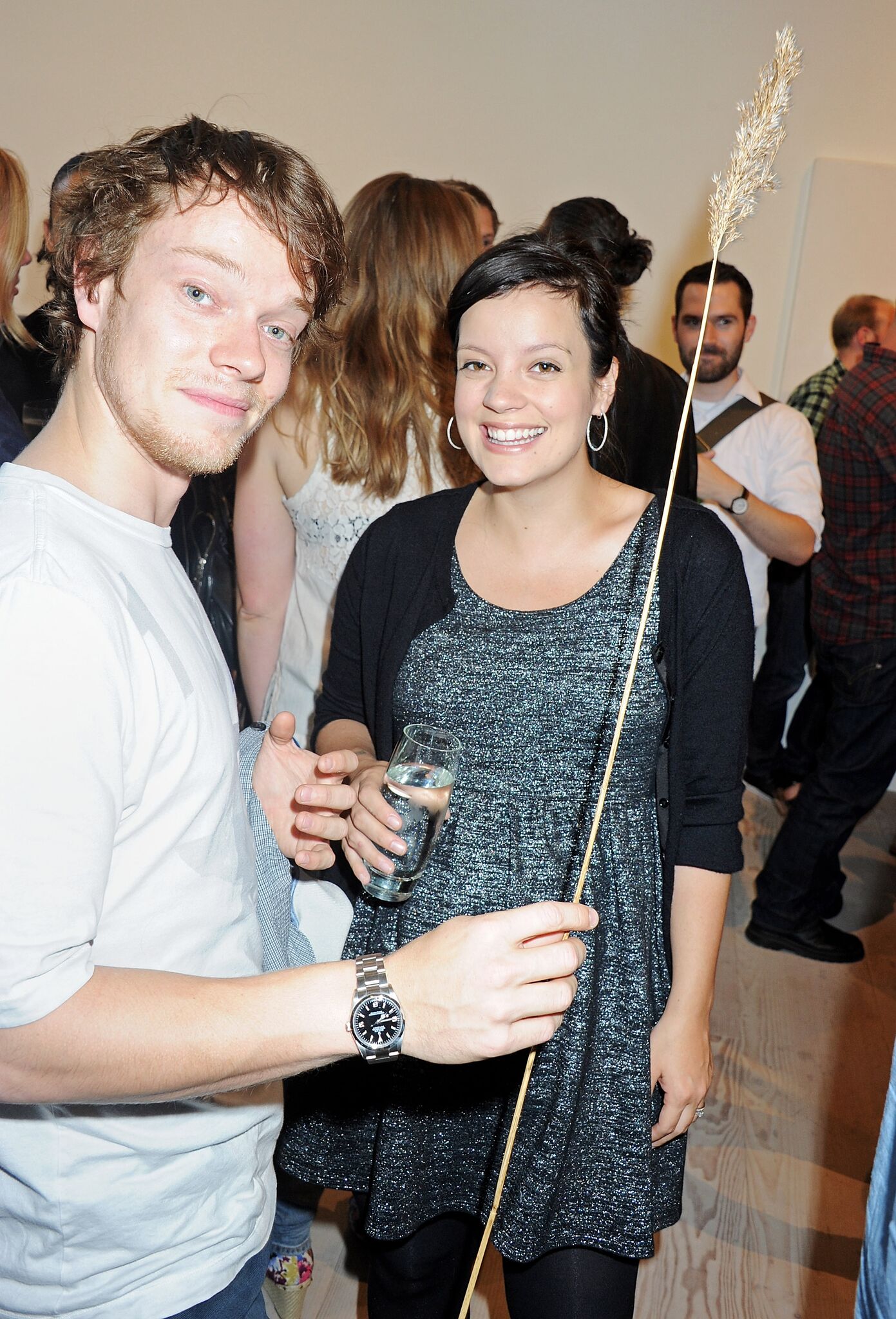 ---
Alfie's Emmy nomination for his role on Game of Thrones reminded fans about a song Lily wrote for him back in 2006. The Alfie song calls him out on lazy behavior and wasting his life away. Although it must have been embarrassing, Alfie was quite understanding about the song stating," she just missed me."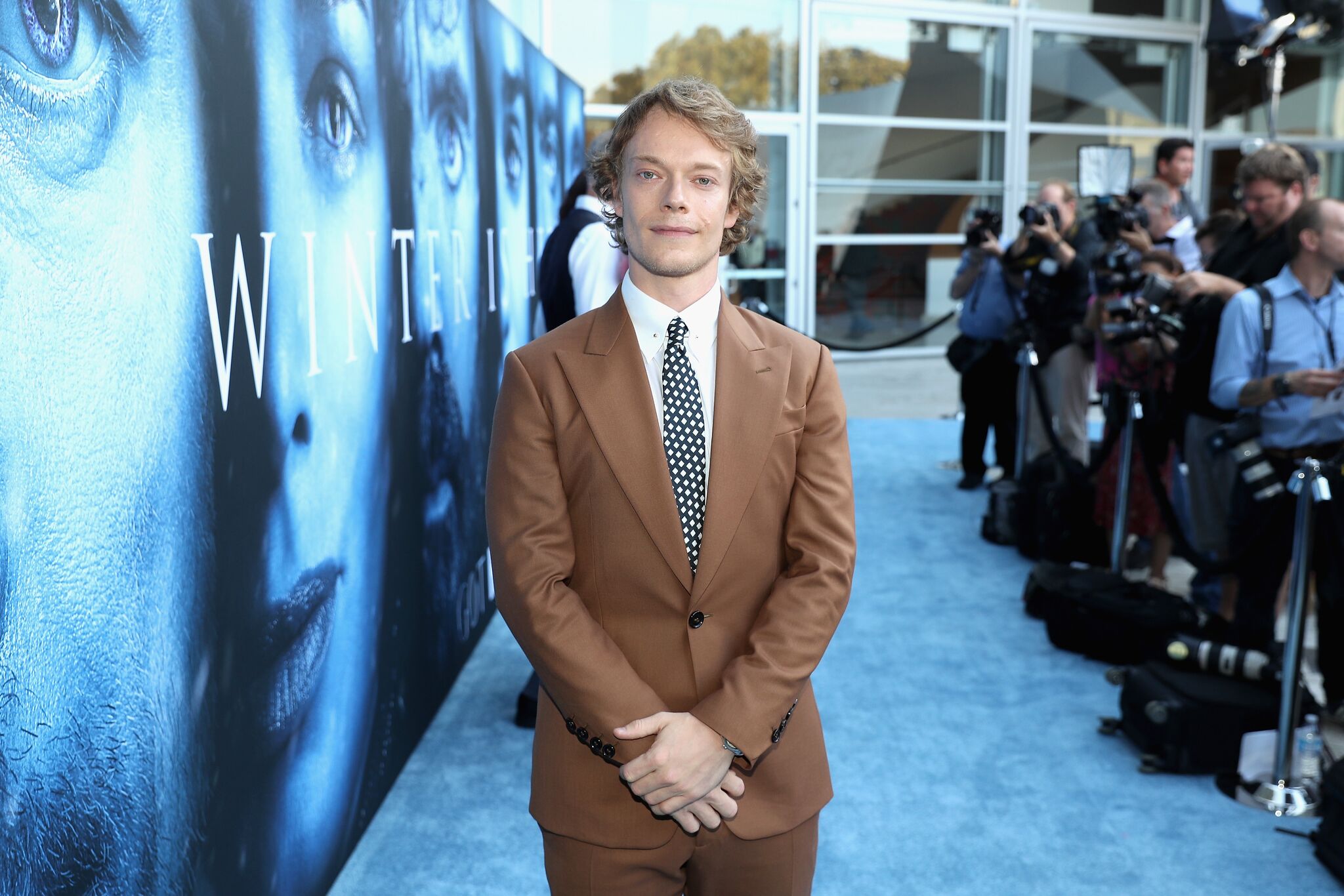 ---
Apart from her actor brother, Lily has another connection to Tinseltown. She's dating the Stranger Things actor, David Harbour, and they have been linked together since 2018. The couple made things official to the public on the red carpet at the 26th annual Screen Actor's Guild Awards earlier this year.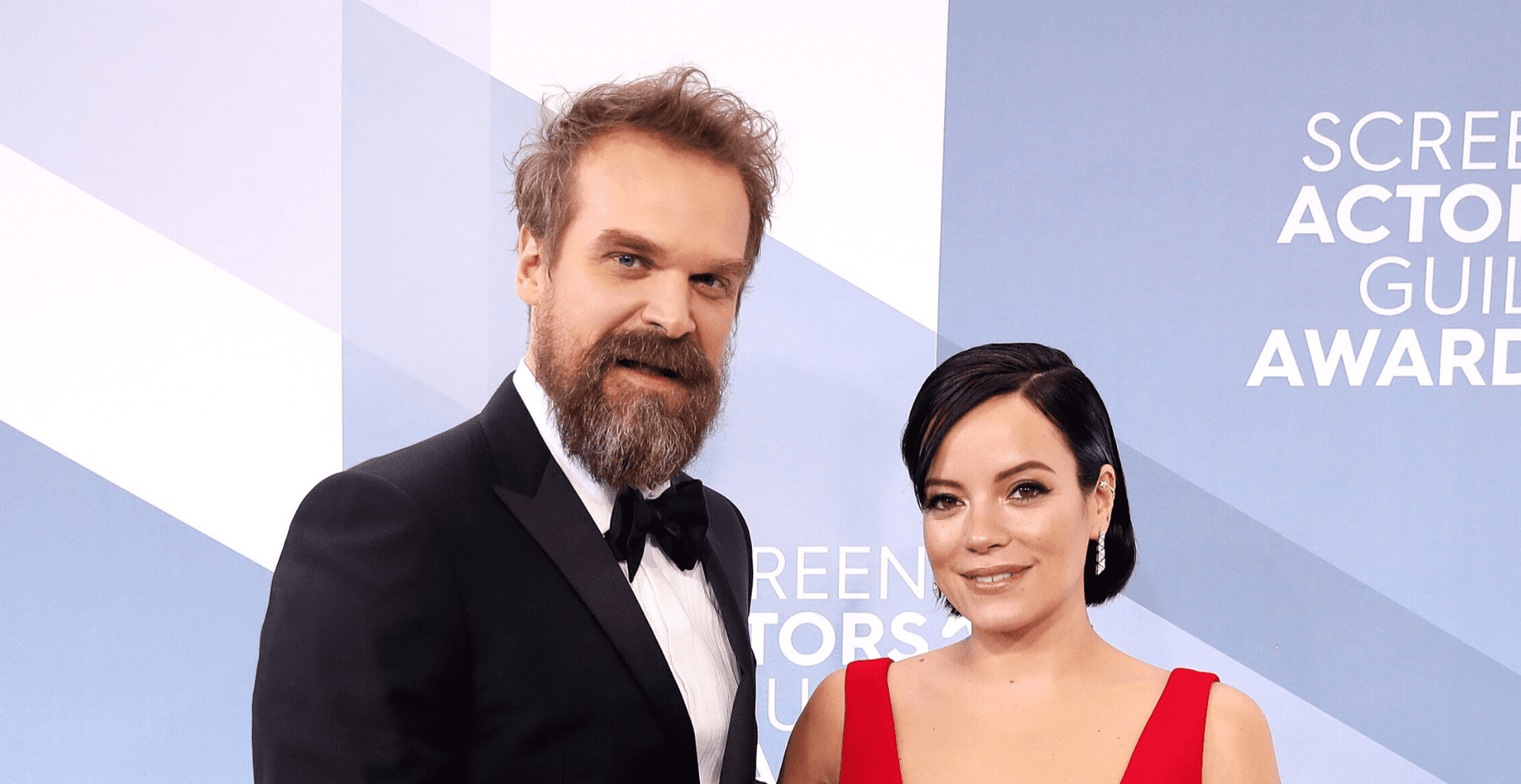 ---
A few months later and David and Lily are still going strong. The actor shared a cute Instagram post of his 45th birthday celebration with Lily and her daughters. 
---
6. STEPHEN AMELL AND ROBBIE AMELL
These two are probably the most handsome and favored actors on television right now and they also happen to be cousins. What are the chances that two cousins would end up portraying superheroes on popular TV shows?
Well, Stephen was Oliver Green on Arrow, and Robbie played Firestorm on The Flash. You can also catch Robbie on the new Amazon series, Upload. He plays an app developer who is thrust into a virtual paradise after experiencing a fatal car crash.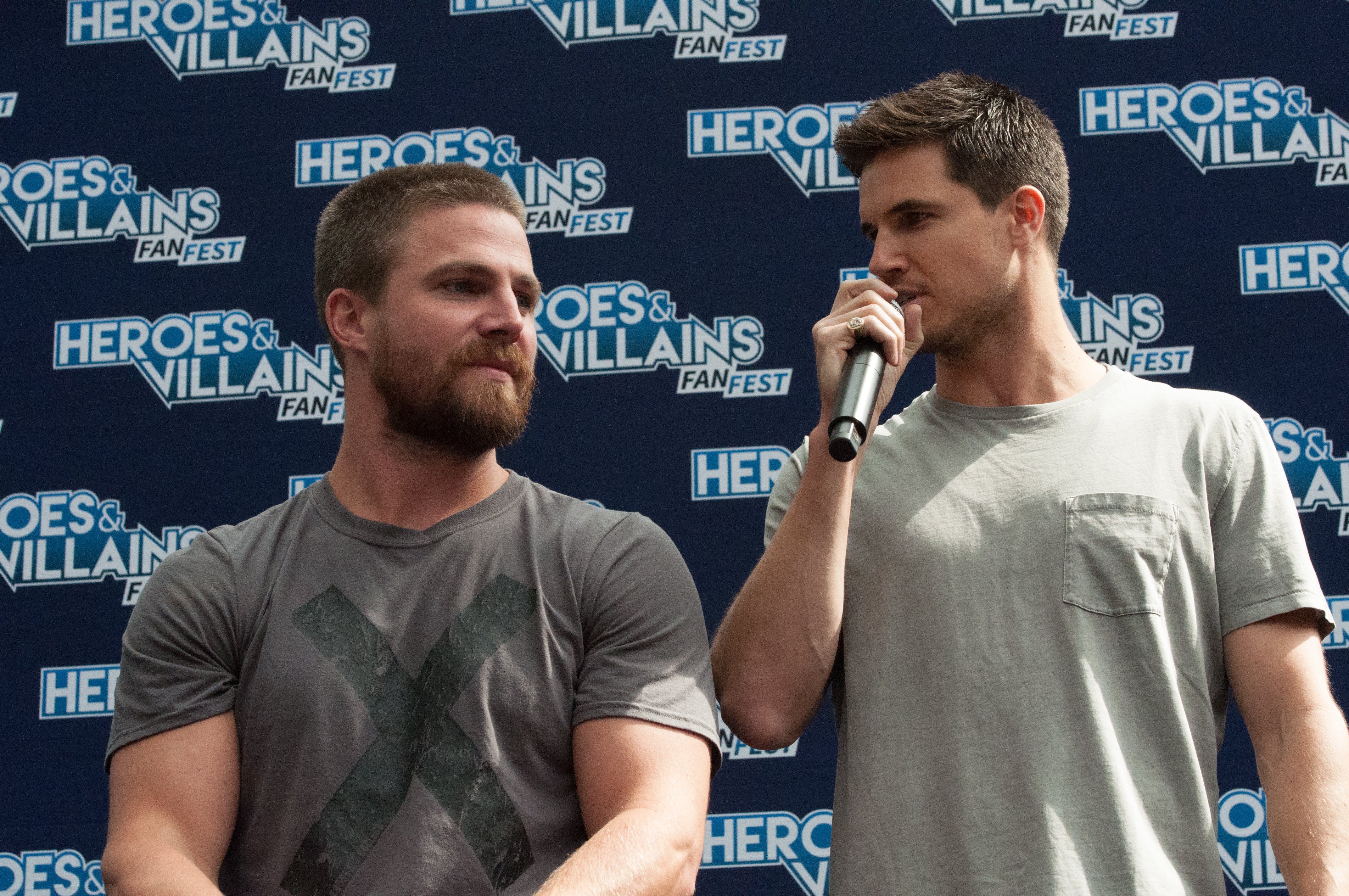 ---
In 2019, the cousins teamed up on a film they developed together called, Code 8. The two have wanted to work together for a long time and saw the sci-fi film as the perfect opportunity to do that. Robbie told Entertainment Weekly.
"Part of it was we just needed to create something for ourselves. We figured if we weren't willing to take a bet on ourselves, then why should we expect anyone else to? We wanted to give it a shot and make something that we would be proud of, something that people backing us would be proud of."
---
7. JULIA ROBERTS, ERIC ROBERTS, AND EMMA ROBERTS
Acting clearly runs in the family with this trio. Actors, Julia Roberts and Eric Roberts are indeed siblings. Although they were estranged from each other for years due to Eric's substance abuse. After Julia welcomed her twins with her husband, Danny Moder, Eric came to visit at the hospital, and they reunited.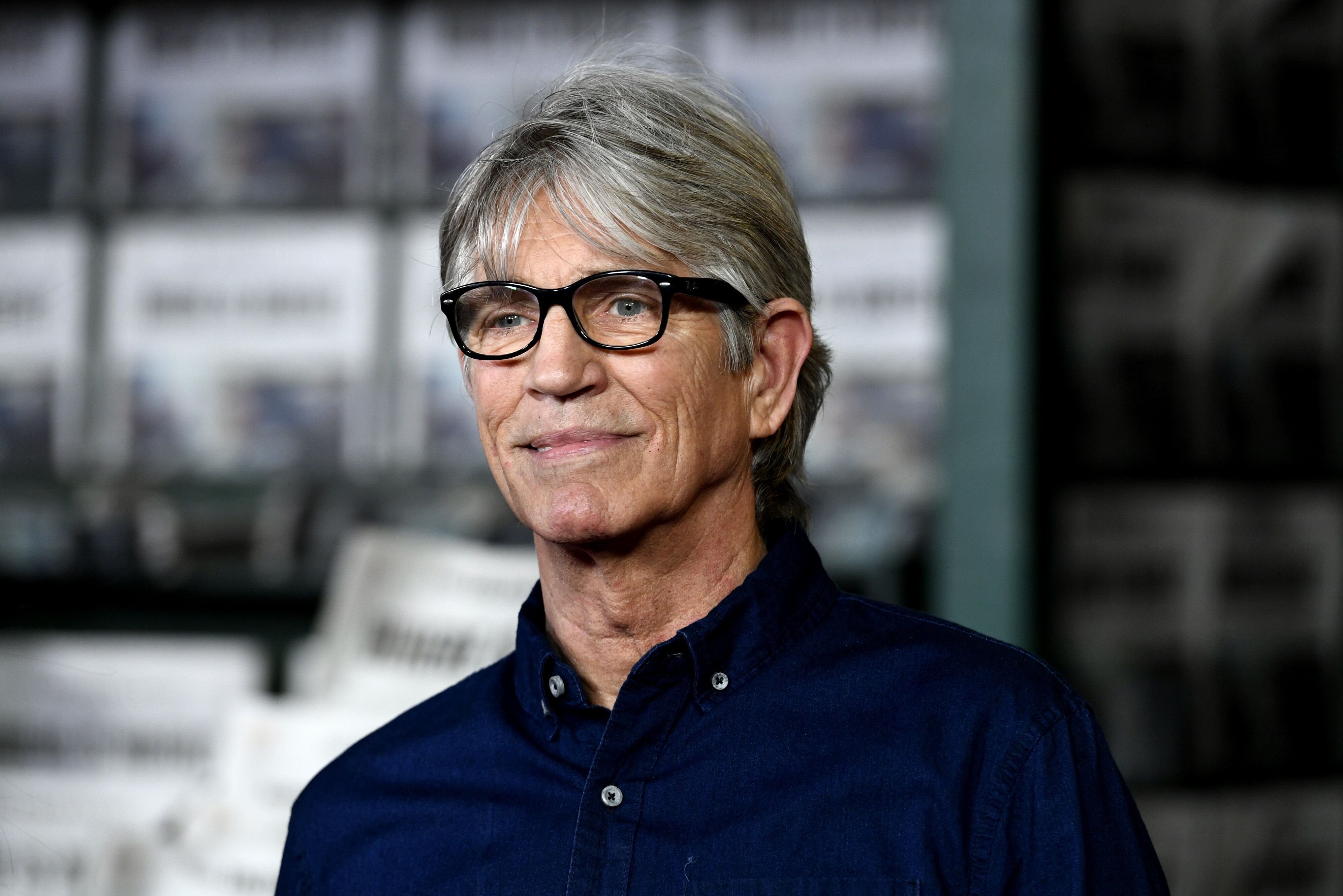 ---
Emma Roberts, most recognizable for her roles in American Horror Story, is Eric's daughter and as a child, she spent a lot of time on set with her aunt Julia. The two are very close and the resemblance between them is uncanny. Emma spoke about this in an interview with Busy Phillips.
"We have too many teeth when we smile," she shared. "When I'm talking to someone it's like whatever, and then I smile and it's like, 'oh my god, you look just like your aunt!'"
---
8. JASON MOMOA AND ZOE KRAVITZ
The Game of Thrones adonis also plays stepfather to Zoe Kravitz. He is married to Zoe's mom, Lisa Bonet, who is a former Cosby Show cast member. The Aquaman star and Bonet have been together for 14 years and enjoy a blended family of 5, that includes Zoe and their two other children together. 
---
Kravitz and Momoa have a close relationship, and when Zoe landed the role of Cat Woman, he couldn't stop expressing how proud of her he was and how talented he thinks she is. In an interview with Entertainment Tonight, Momoa celebrated his stepdaughter's achievement.
"So proud, it's perfect casting. It's perfect. She's gonna kill it."
---
As if this family couldn't be any more perfect. Zoe's rock-star dad, Lenny Kravitz, has a solid relationship with Momoa and Bonet. He refers to his relationship with Lisa as "best-friends" and to seal the deal, the dads have matching rings. 
---
10. MAYA HAWKE, UMA THURMAN, AND ETHAN HAWKE
The Stranger Things actress is the daughter of Uma Thurman and Ethan Hawke. The former couple met on the film set of Gattaca in 1997 and had two children together, Maya and their son, Levon. Maya followed their footsteps into the family business when she made her acting debut in a BBC series called Little Women.
---
In 2015, Ethan wrote a book where he opened up about the difficulties that come with co-parenting after divorce and maintaining consistency.
"There is a lot of, 'At Mommy's house, we have ice cream all the time' and 'I don't think I'm going to come next weekend,'" he said. "There are rules at school, rules at Grandma's house, rules at Mom's house, rules at Dad's house, nobody's bad or has the right rules, they are just rules."
After the divorce, Ethan remarried and welcomed two children with his wife, Ryan Hawke. Uma also has another child from her previous relationship with Arpad Busson.
---
11. KATE AND ROONEY MARA
These Hollywood sisters have blossoming acting careers. The siblings are 2 years apart and Kate started her acting career first at the age of 14. Rooney followed suit a few years later when she turned 18. The one and only time they ever acted together was in a community stage play during their younger years. 
Some of Kate's most impactful projects include American Horror Story and House of Cards while sister Rooney has left her mark in films such as Girl With the Dragon Tattoo and The Social Network. She's also been nominated for two Oscars.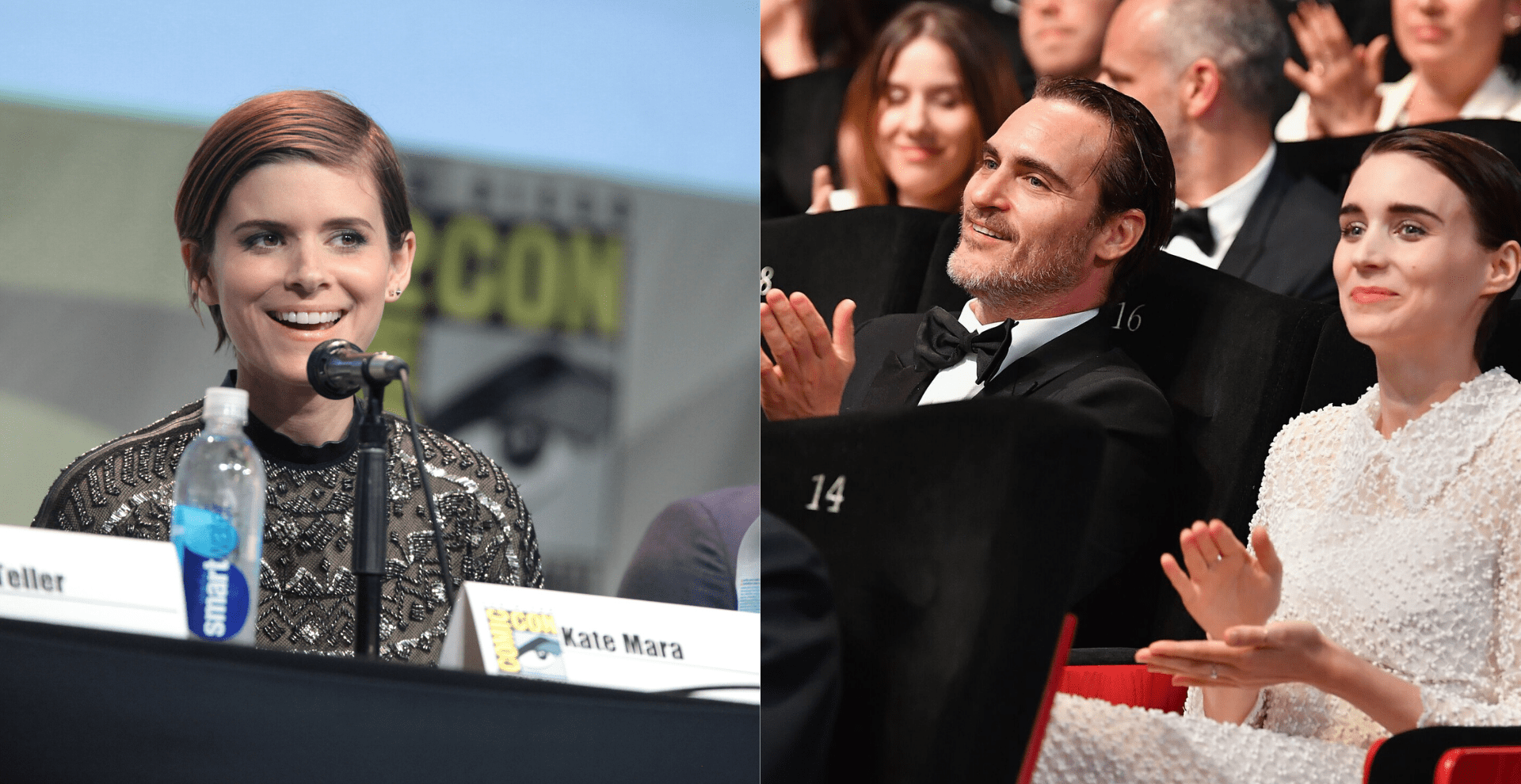 ---
The sisters have another common mission - to protect the Earth's environment. Rooney owns her own cruelty-free fashion line called Hiraeth and Kate is an animal rights activist who uses her influence to help protect wildlife. They also participated in Jane Fonda's environmental protests in February.
---
Rooney attended the event with her beau, Academy-award winner Joaquin Phoenix. The couple met on the set of the movie Her and developed a friendship via email. Their very private romance began in 2016 and as of last year, the duo confirmed their engagement.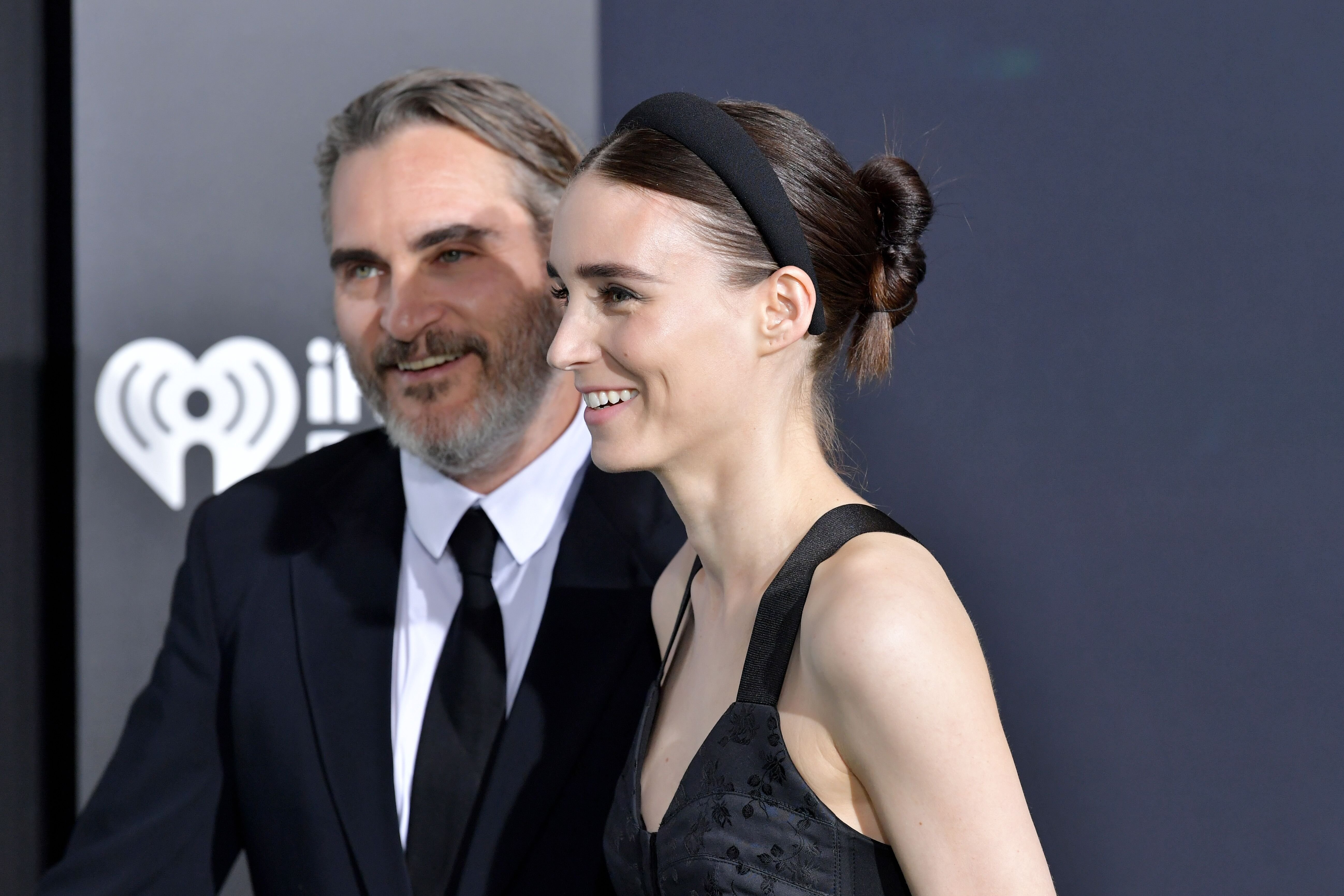 ---
12. ELLE KING AND ROB SCHNEIDER
She's Elle King, the country rock-star and he's her comedian-actor dad, Rob Schneider. They have a complicated relationship because she grew up with her mother and stepfather due to Rob's busy career. Elle rose to stardom with the release of her hit song Ex's and Oh's.
---
The songstress reunited with her dad after surviving an abusive marriage. Elle credits her younger siblings, Miranda and Madeline, for bringing them closer to each other. She told People.
"We both have grown up a lot. And you realize what's important," she says. "Him having children — I wanted my sisters to have good memories of me from their childhood when they grew."
Since then Rob has become her biggest fan and has stated that people now recognize him as being Elle's father.
---
13. PHIL COLLINS AND LILY COLLINS
Lily Collins is best known for her roles in The Blind Side and Mirror Mirror, however, the actress has a famous father, musician Phil Collins. Lily is the only child from his second marriage to Jill Tavelman. The couple divorced after Lily turned 5 and as a result, they didn't have a strong relationship.