Regis Philbin Life & Career
The late Regis Philbin is considered an icon for show business. He spent most of his life in American television, spending 16,000 hours on camera—there is no surprise he was once called the "hardest working man in show business." Here, we take a deeper look at the development of his unique career, along with his personal relationships with his family.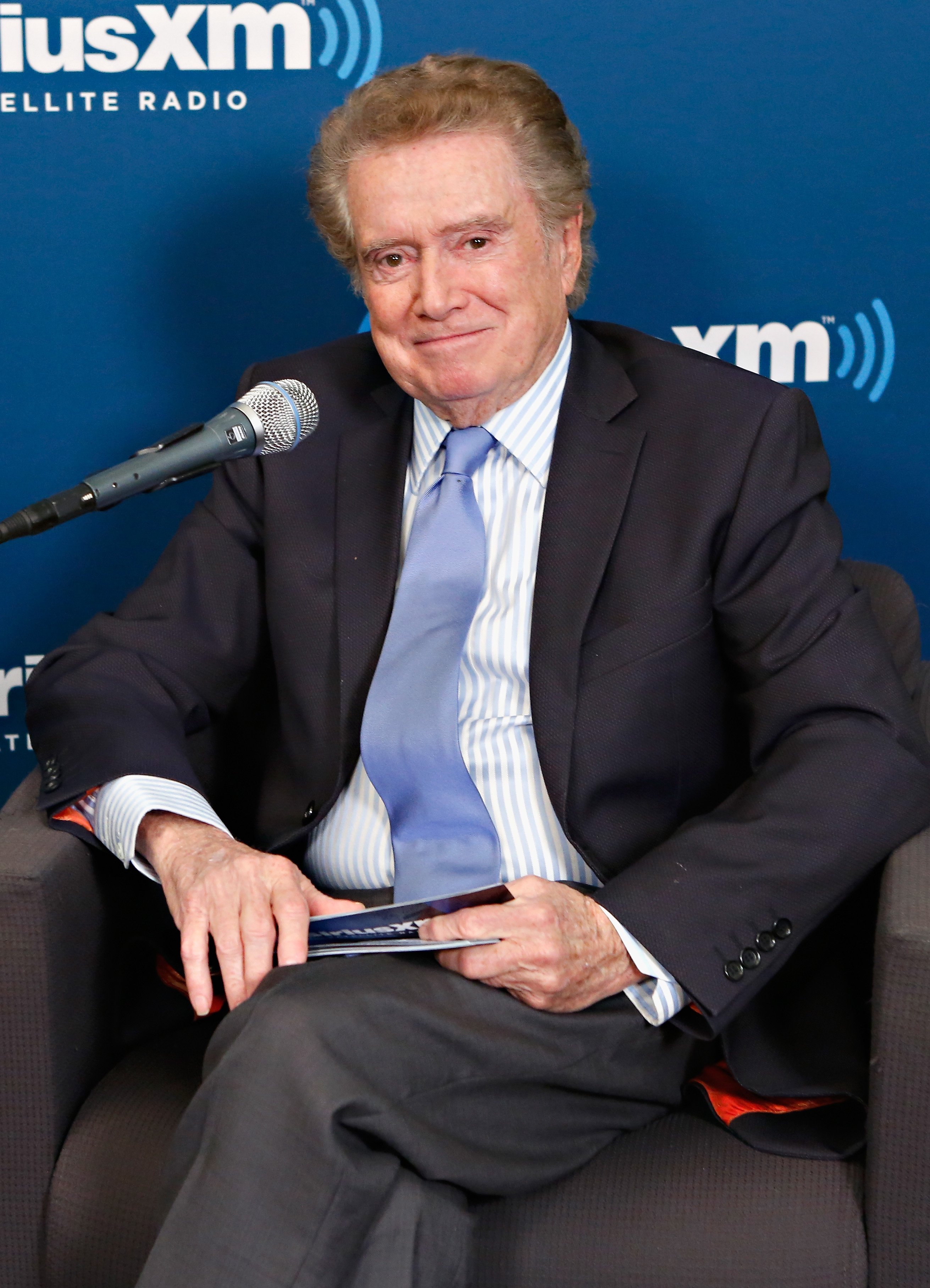 ---
WORKING HIS WAY UP 
The television personality had a relatively early start with broadcasting networks. After graduating from the University of Notre Dame, Philbin was accepted into the highly competitive NBC Page Program at the age of 24. He had the opportunity to work for The Tonight Show and watch the one and only Steve Allen host with his own eyes back in 1955.
---
WINGING HIS FIRST TALK SHOW AND CREATING THE "HOST CHAT" SEGMENT
For the next six years, he gained experience as a writer, assistant news editor, and announcer for different talk shows. Then in 1961, he decided to create a talk show of his own: The Regis Philbin Show for KOGO-TV station in San Diego.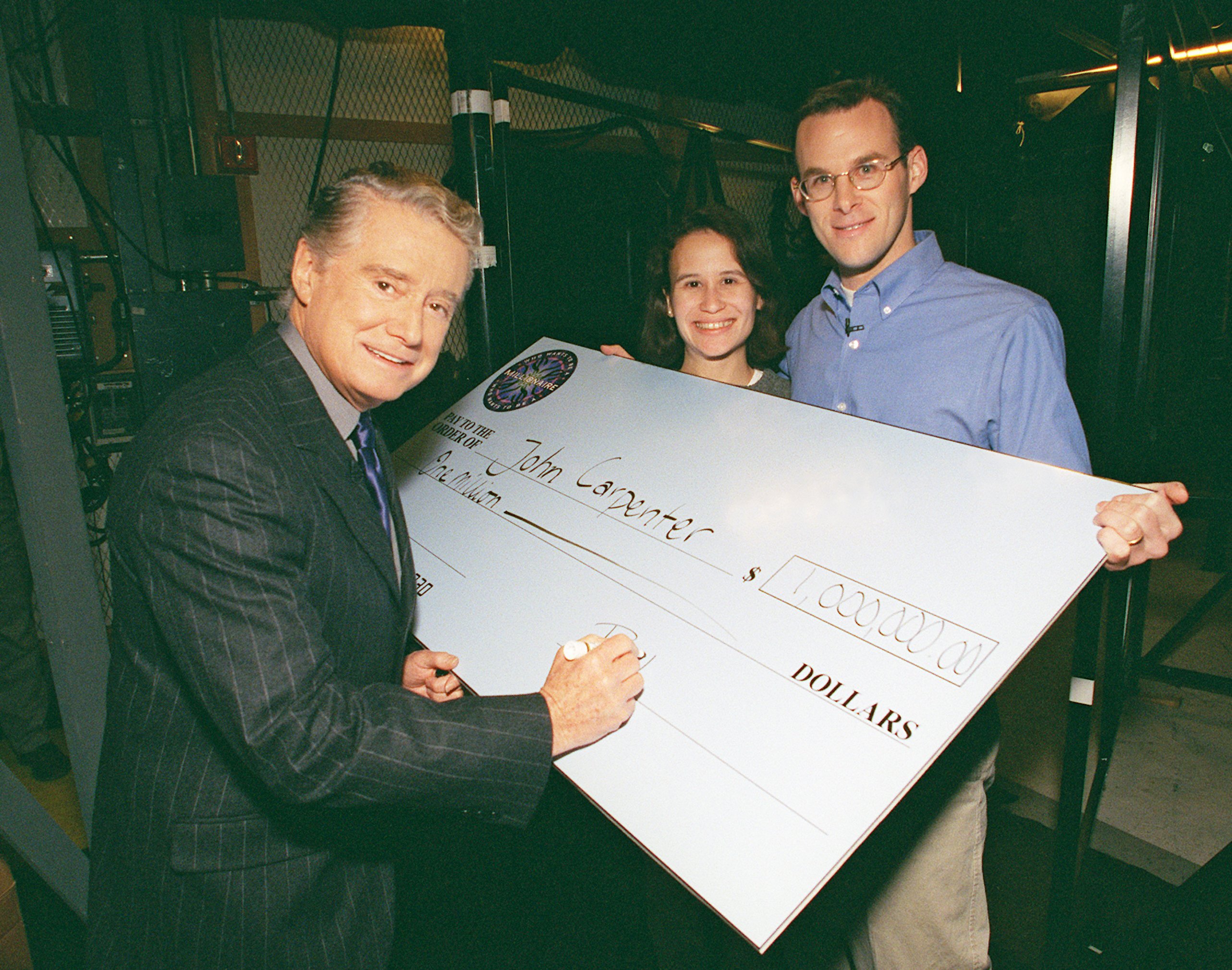 Despite an almost non-existent budget and zero writing staff, he managed to wing it by creating his now trademarked "host chat" segment. By directly speaking to his audience about his own life and life events, he was able to relate to viewers and make them feel heard. 
Happy 85th Birthday, @Regis! #tbt pic.twitter.com/KwOys5Rn6s

— Kathie Lee Gifford (@KathieLGifford) August 25, 2016
---
BATMAN AND HIS SIDEKICK ROBIN
Despite his efforts, however, his spotlight in the show had to come to an end in 1965. After failing to attract stations, Group W—the company that bought Philbin's talk show a year earlier—decided to replace him with Merv Griffin in 1965.
Happy Birthday to my dear friend @itstonybennett pic.twitter.com/MsBFK7ZlXm

— Regis Philbin (@regis) August 3, 2016
All hope was not lost, as he was recruited as Joey Bishop's sidekick on The Joey Bishop Show from 1967 to 1969, marking this his first network TV exposure. These two were men on a mission and that was to reel in some of the viewers away from their competitor Johnny Carson on NBC's The Tonight Show.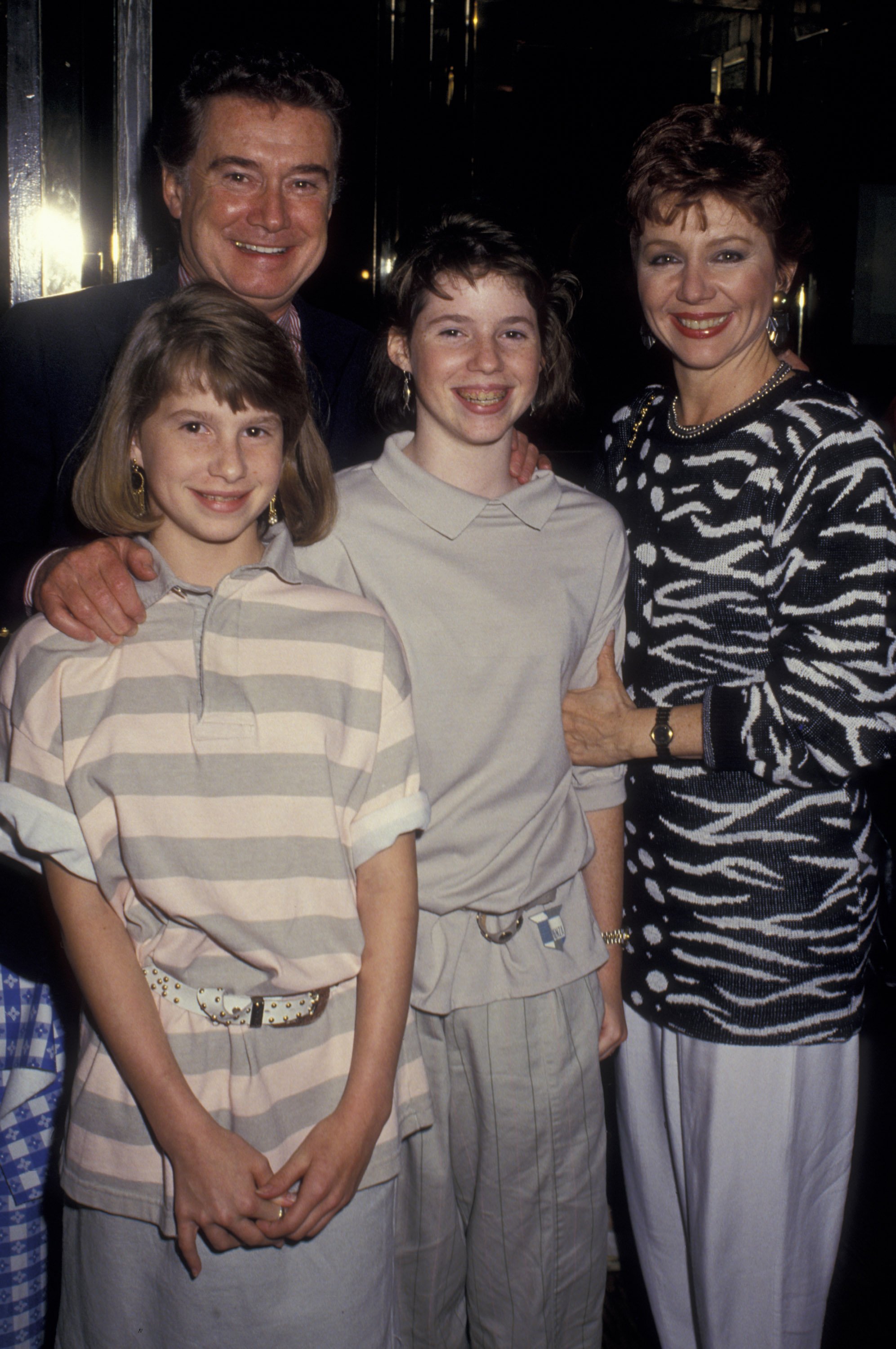 ---
HUSTLING HIS WAY UP
His career during his late 30s and 40s was characterized by pure hard work. He took a variety of morning talk shows to appear on TV as much as possible. He even commuted as far as Missouri for Regis Philbin's Saturday Night in St. Louis and relocated to New York City to co-host The Morning Show in 1983.
I'm taking over #TheLateLateShow tomorrow on @CBS! I'll be talking with Alan Alda, I always wanted to be on M*A*S*H. pic.twitter.com/PEmiwXbgCa

— Regis Philbin (@regis) January 25, 2015
---
LANDING HIS FAMOUS JOB WITH CO-HOST KATHIE LEE
Ratings for The Morning Show were subpar, but little did Philbin know that he was a few years away from a sudden surge of viewers. With the addition of Kathie Lee Gifford as co-host in 1985, Morning went to become a morning staple TV show for the American people. The unscripted chemistry between the co-hosts made them an iconic duo.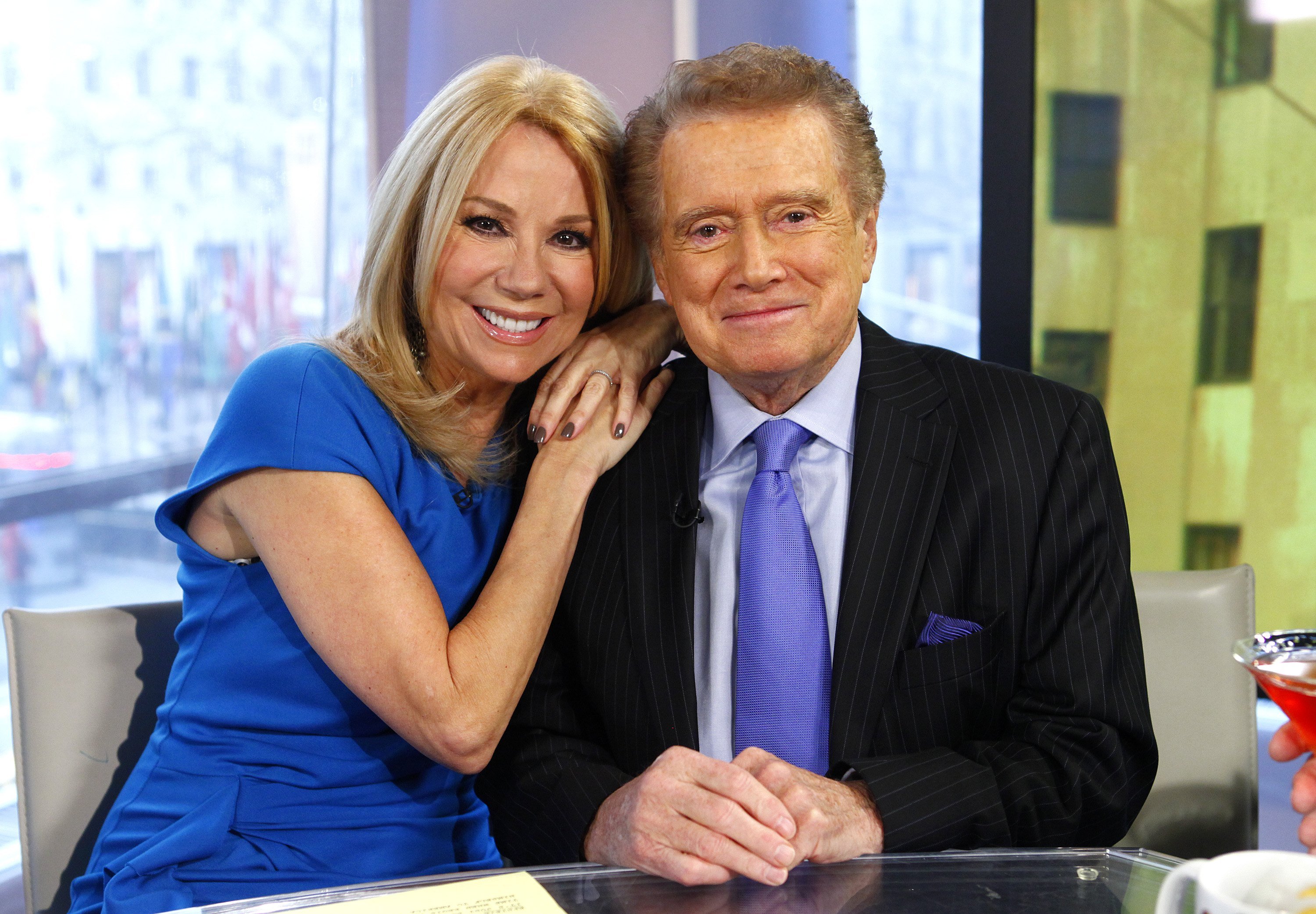 ---
CREATING AN ICONIC AMERICAN STABLE, LIVE! WITH REGIS AND KATHIE LEE
Three years after Kathie joined, the program was syndicated as Live! With Regis and Kathie Lee all around the nation. They went from being traditional morning hosts to having their own unfiltered and comical chat sequence and interviewing celebrities. Unsurprisingly, it became one of the nation's most popular talk-shows in the early 1990s.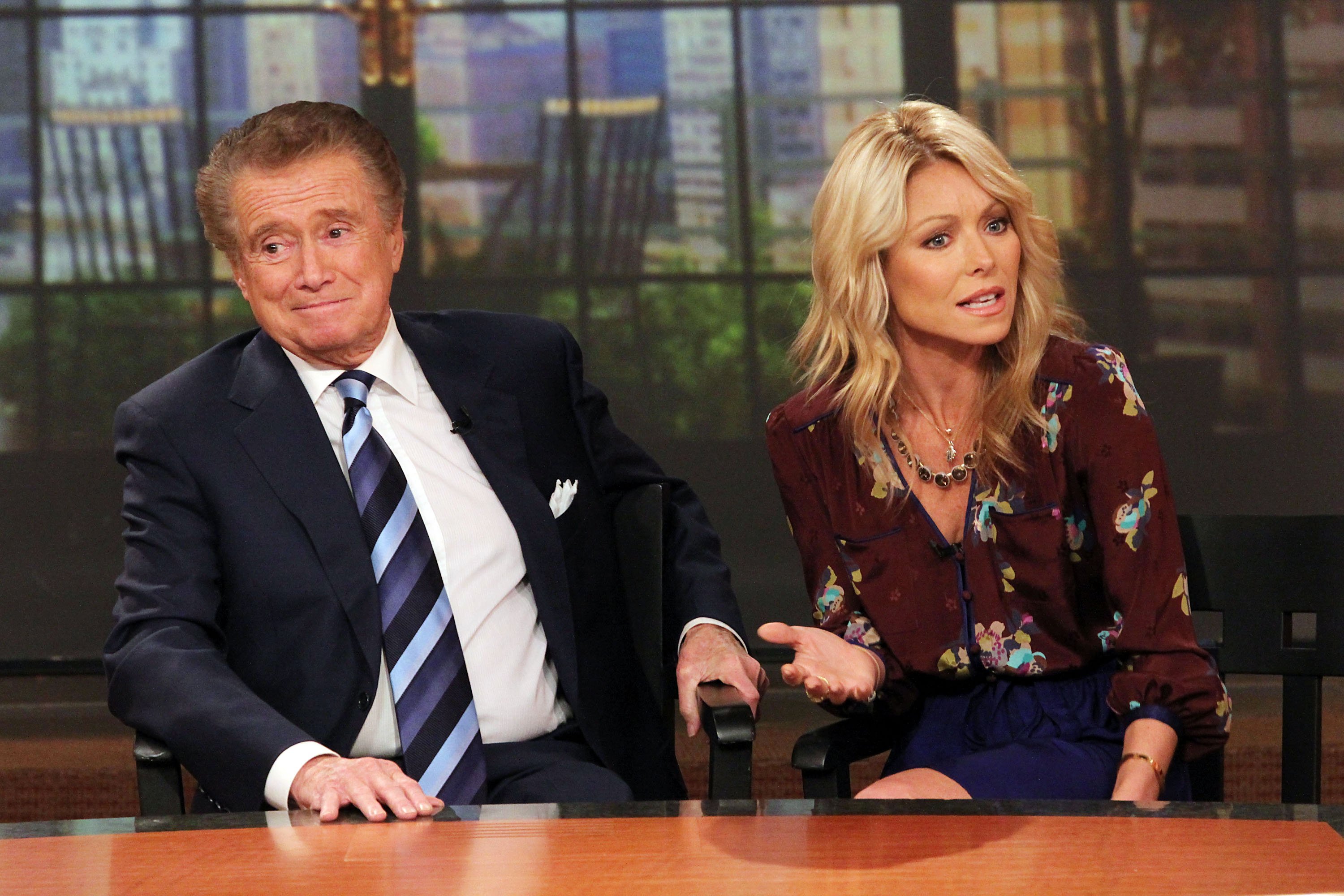 ---
WHO WANTS TO BE A MILLIONAIRE?
As the years went on, Philbin continued to make history as one of the most recognized American television personalities. He began hosting games shows Who Wants to Be a Millionaire and Million Dollar Password. Ever been asked, "Is that your final answer?" at school? Well, that phrase was coined by Philbin before your teachers started using it in their classrooms.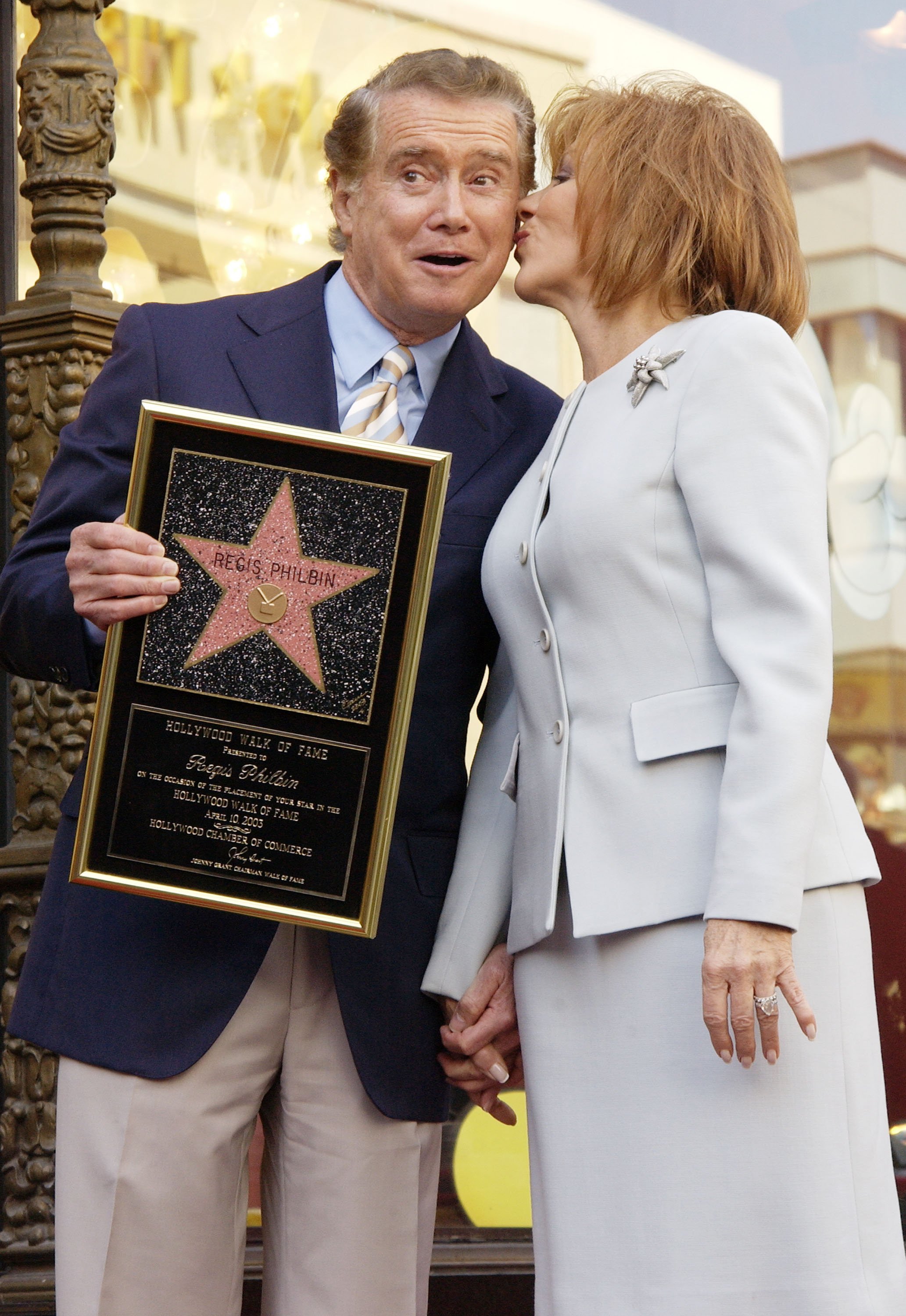 ---
PHILBIN'S BACKSTAGE AND PERSONAL LIFE
His first partner came to the picture when he was just getting started in his career as an NBC Page. Regis married Catherine "Kay" Faylen in 1955 and had two children, a daughter, Amy, and a son, Daniel. Unfortunately, around the time Philbin was working for Joey Bishop as his sidekick, Regis and Kay decided to divorce.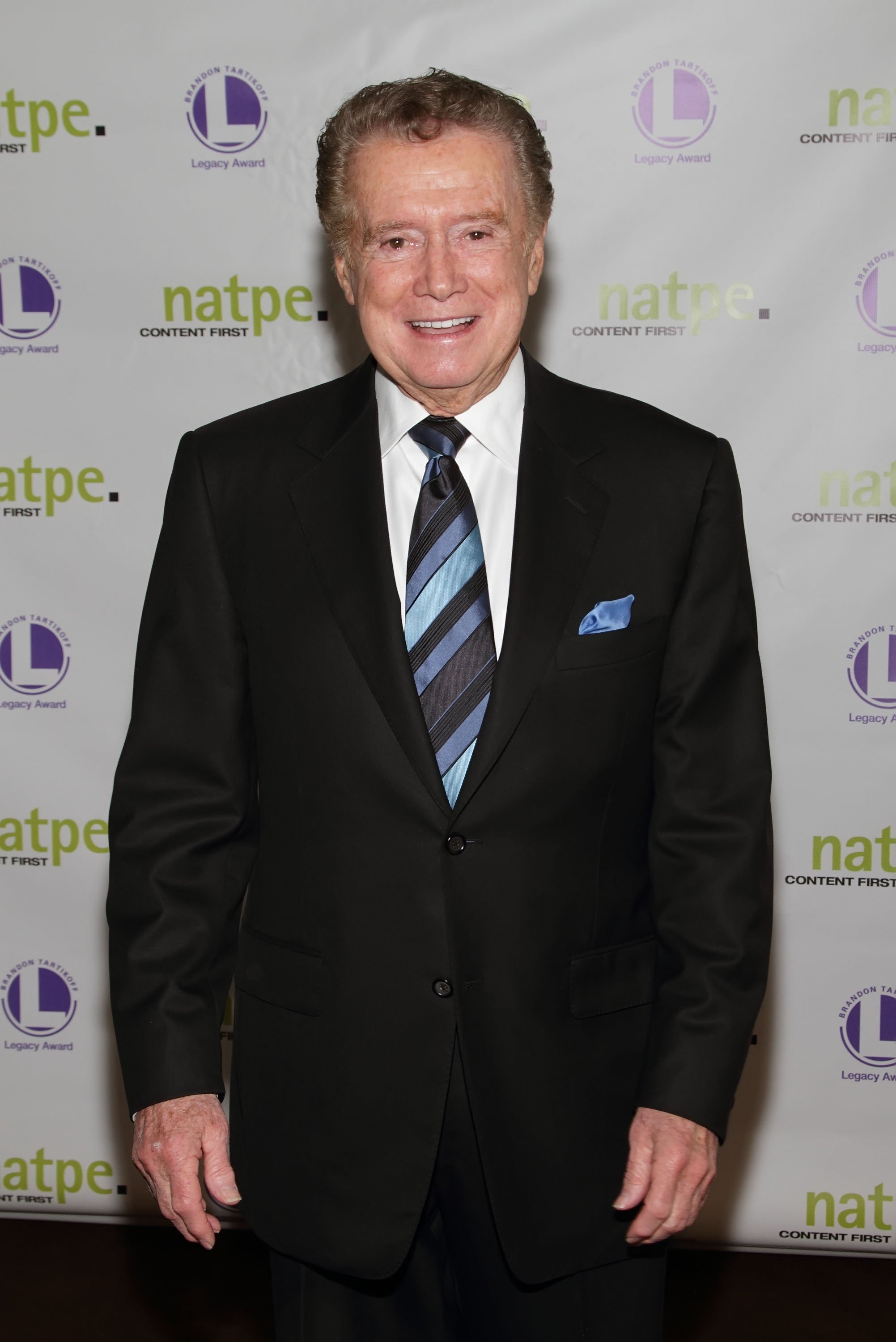 ---
DANIEL, REMEMBERED BY HIS FATHER
A relatively unknown fact about Regis is that one of his children passed before him. A year before their divorce, the couple gave birth to Daniel in 1967. He was born with a defect on his spine that eventually led to the amputation of both his legs. He is quoted speaking highly of his son in an unauthorized biography about his life: 
"For him to overcome all this disability, to graduate from college, work on his master's program — he's just dynamite, a remarkable kid."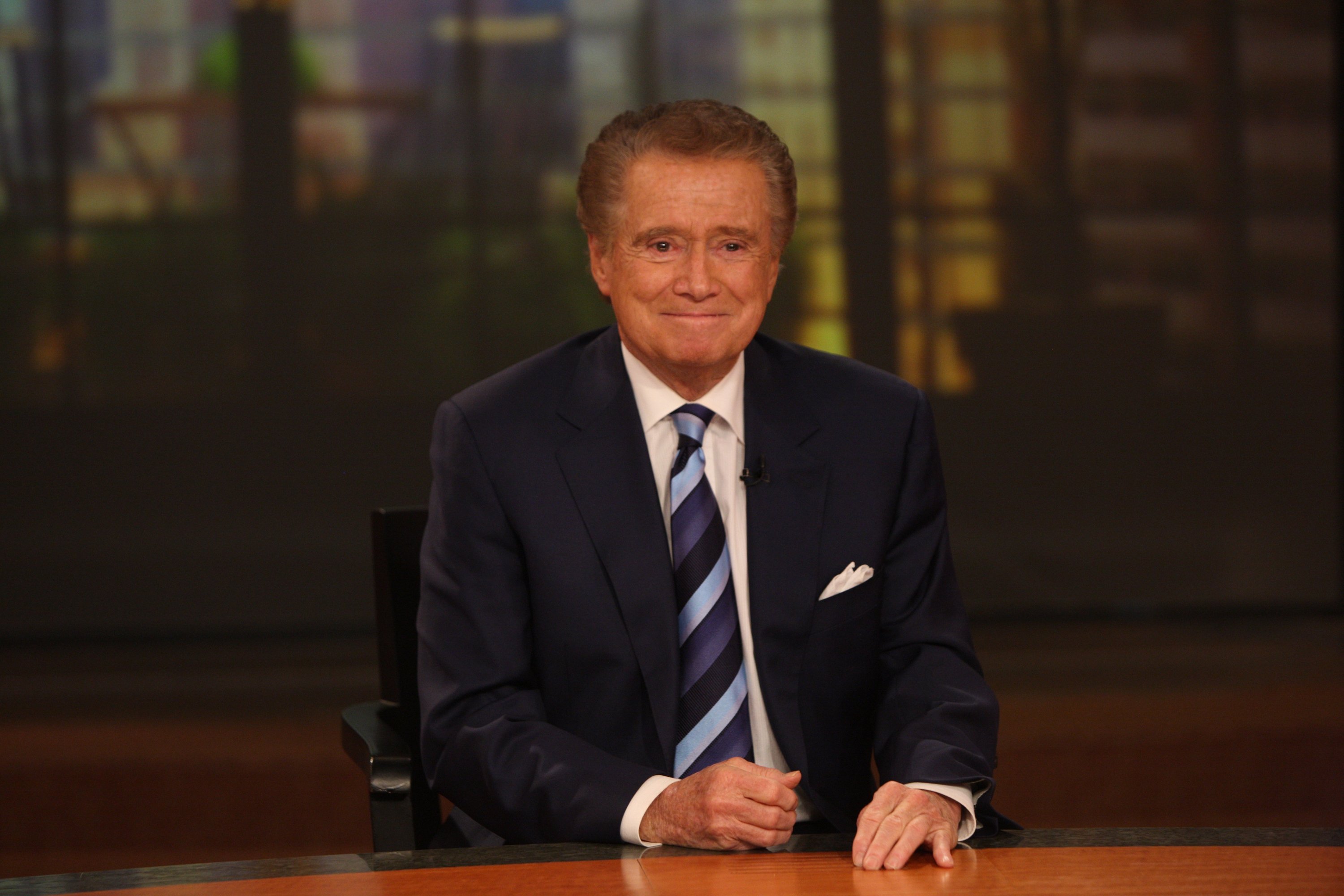 ---
MORE ABOUT THE LATE REGIS PHILBIN'S ONLY SON
The same biography describes most of Daniel's days visiting the hospital for treatments and surgeries. Daniel, however, did not let his physical challenges get in the way of a fulfilling career working for the Department of Defense's Public Affairs Office. Philbin passed away from natural causes at 49 years of age.
---
FIND AND WORKING WITH JOY
It did not take long for Philbin to find the love of his life after his split. In 1970, the television host tied the second and final knot with Joy, who coincidentally was Joey Bishop's assistant. She later made appearances in programs including Entertainment Tonight, Today, and even filled in for her hubby's co-hosts Kathie or Kelly on Live!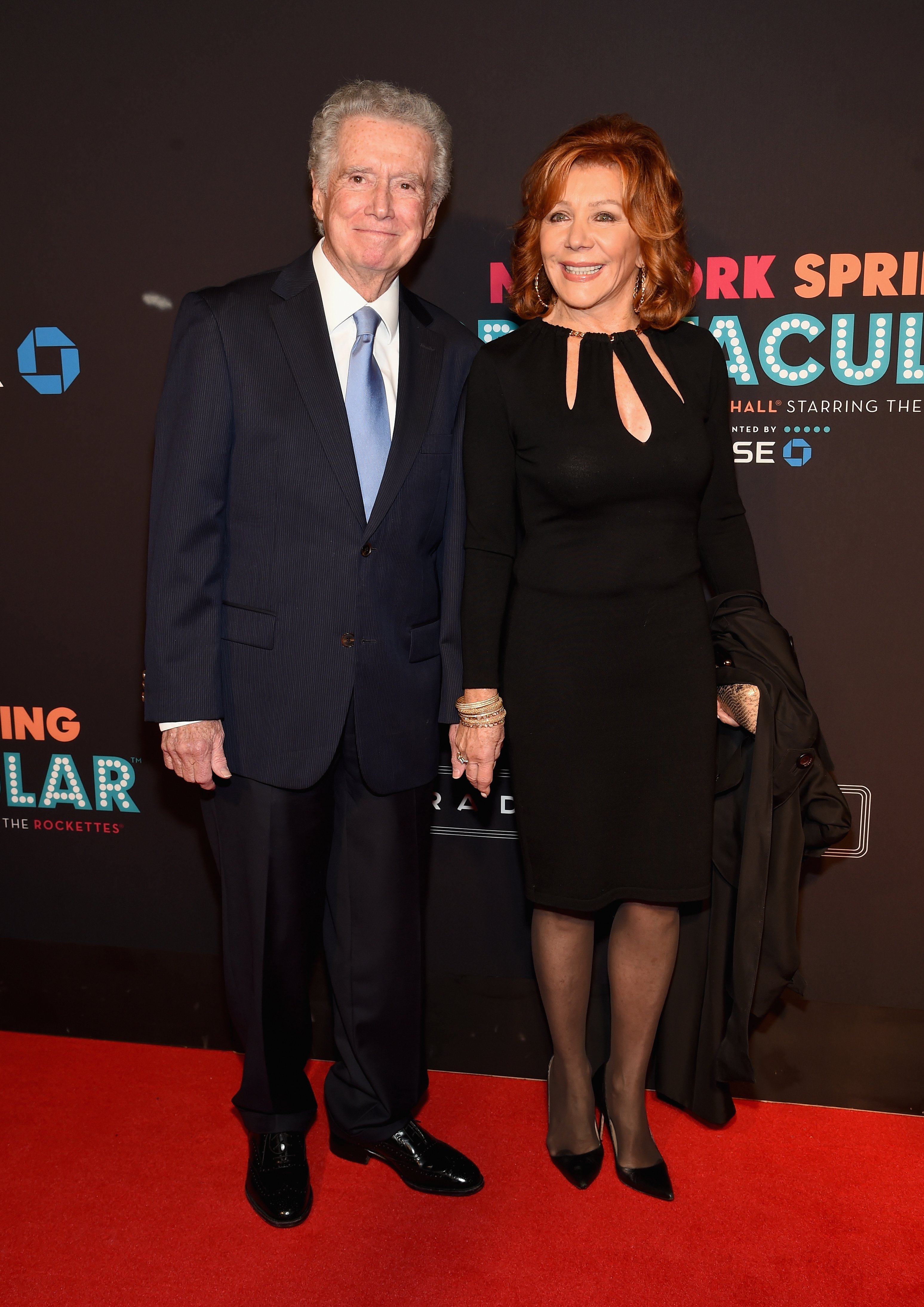 ---
DOUBLING THE TROUBLE WITH DOUBLE J'S
The couple welcomed their daughters Joanna in 1973 and Jennifer—commonly called by her nickname J.J.—a year later. Joanna graduated from Brown University, while J.J. followed her father's academic footsteps and attended the University of Notre Dame.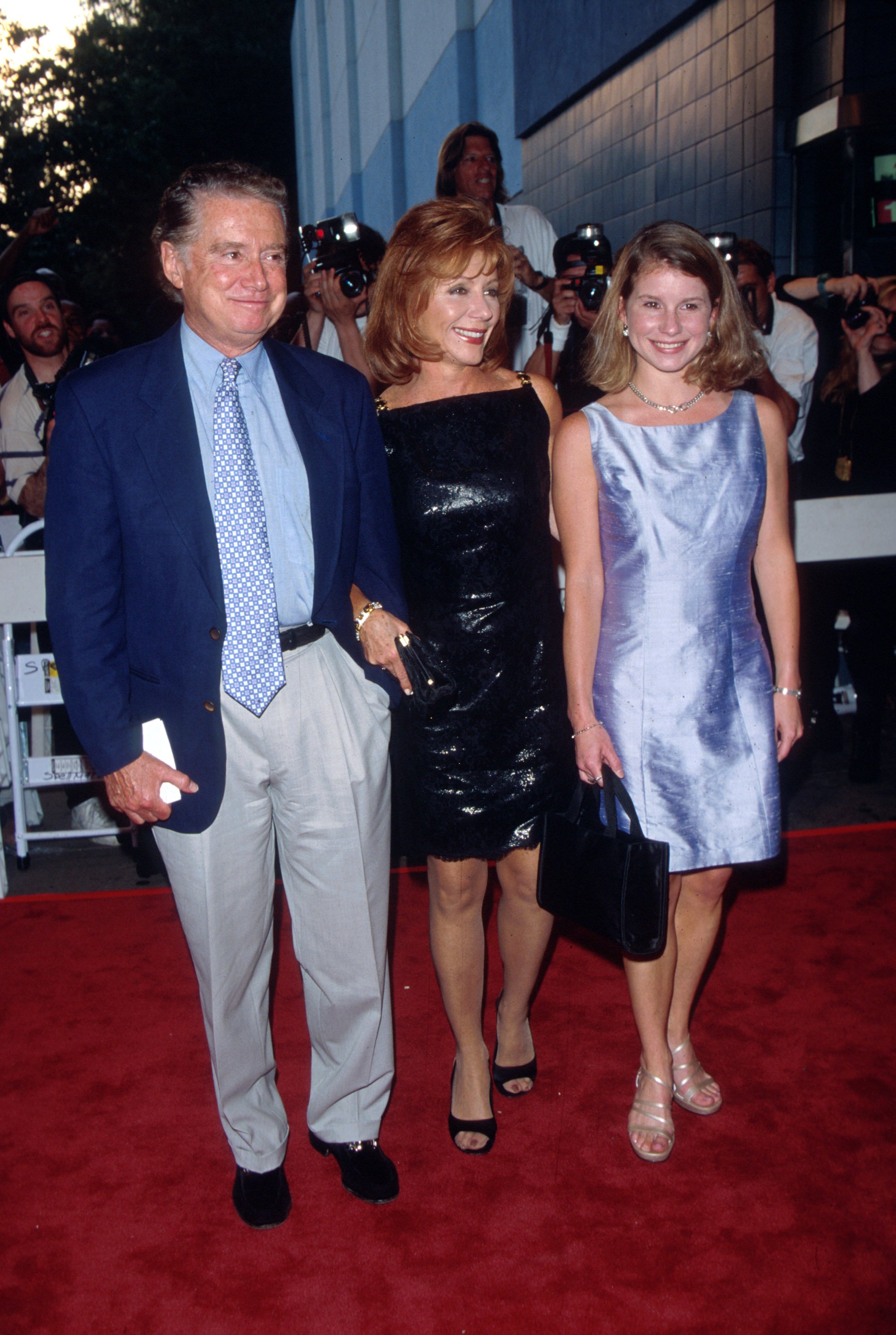 The two daughters later turned to become accomplished writers. Joanna Philbin, currently 46-years-old, is the author of four novels while her little sister has been expanding her portfolio as a producer and screenwriter for TV series The O.C. and Single Parents.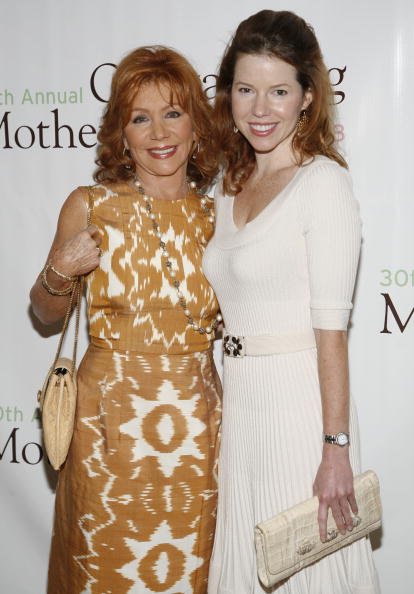 ---
A SPECIAL CAMERO FOR HER DAUGHTER J.J.
As co-creator of TV series Single Parents,  J.J. Philbin definitely had desires to have legendary TV icon Regis Philbin in a special cameo. Fortunately for her, she held a special place in his heart. How could he have said no to his daughter?
You know there will be lots of fun when @regis and @KathieLGifford are together! pic.twitter.com/3xTrECrUWp

— TODAY with Hoda & Jenna (@HodaAndJenna) August 2, 2016
In an exclusive interview with ET, she shared her excitement to have her father agree to the surprise cameo, "It's such a thrill to have him on my show after years and years of being a guest on his show and I hope he has as much fun on our set as I did on his growing up."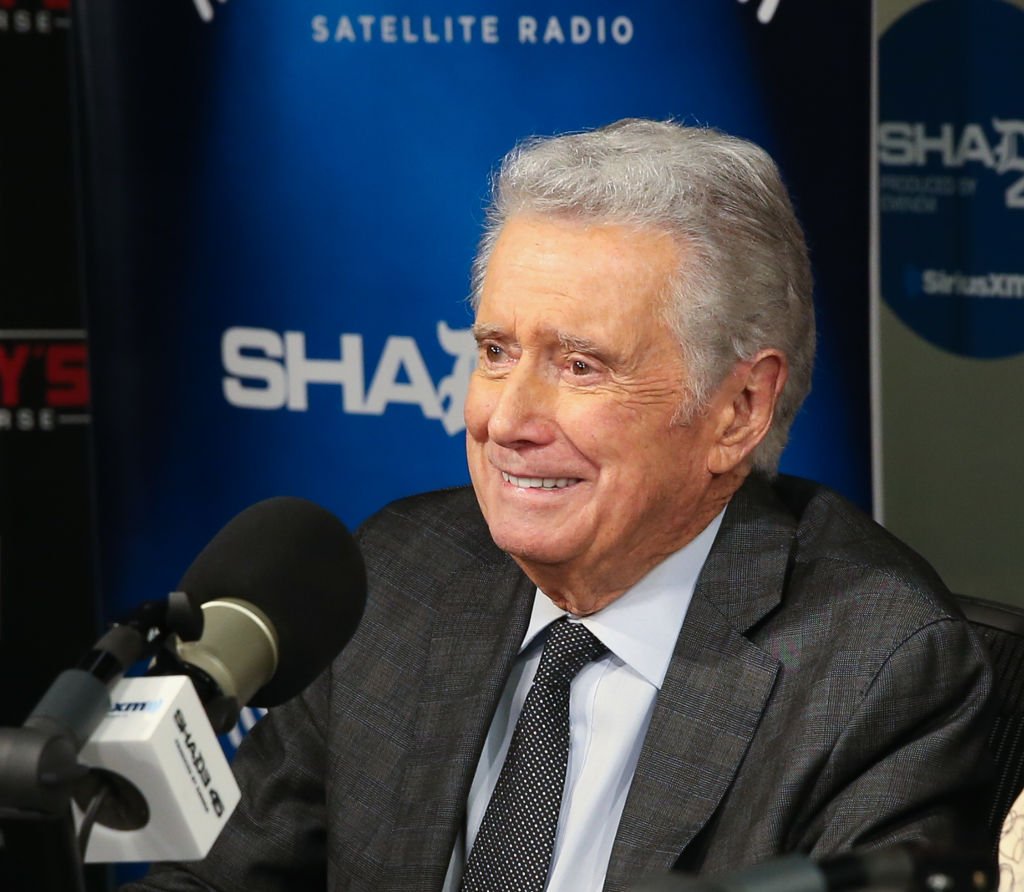 ---
HOW JOY STAYED IN THE MARRIAGE
So, how did Joy and Regis manage to keep the marriage for half a century? Yes, you heard that right, the late television personality marked the 50-year anniversary this March, and it did not get dull or boring for the wife. Joy noted,  "There's always something new on the horizon and it keeps our lives active and fun."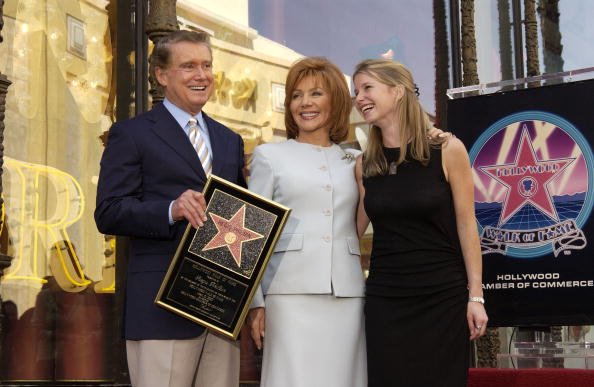 ---
HOSTING FOR AMERICA'S PAGEANTS AND TALENTS, AND EVEN APPEARING IN SEINFELD?
Before becoming one of America's all-time favorite TV shows, America's Got Talent was hosted by Philbin in 2006 for one season. Not only that, but he even went on to host for other talent-based shows, such as Miss America Pagent and The Apprentice 2.
Philbin's career did not end here as a television host. He even agreed to appear as a surprise cameo for series like Seinfeld, How I Met Your Mother, and Fresh Off the Boat. Instead of hosting late-night shows, he would take his seat as a guest on Saturday Night Live and The Late Show With David Letterman.
🎂 Look who stopped by to celebrate @DonRickles' birthday! 👋 @Regis #FallonTonight pic.twitter.com/nBQz9e6BWY

— The Tonight Show (@FallonTonight) June 15, 2016
---
WINNING IN LIFE AND LEAVING A LEGACY
Decades hosting for countless TV programs and still continuing to show success, it is to no surprise that Regis was dearly loved by the American people. This popularity showed when he won six Daytime Emmy Awards and even received a Lifetime Achievement Award in 2008.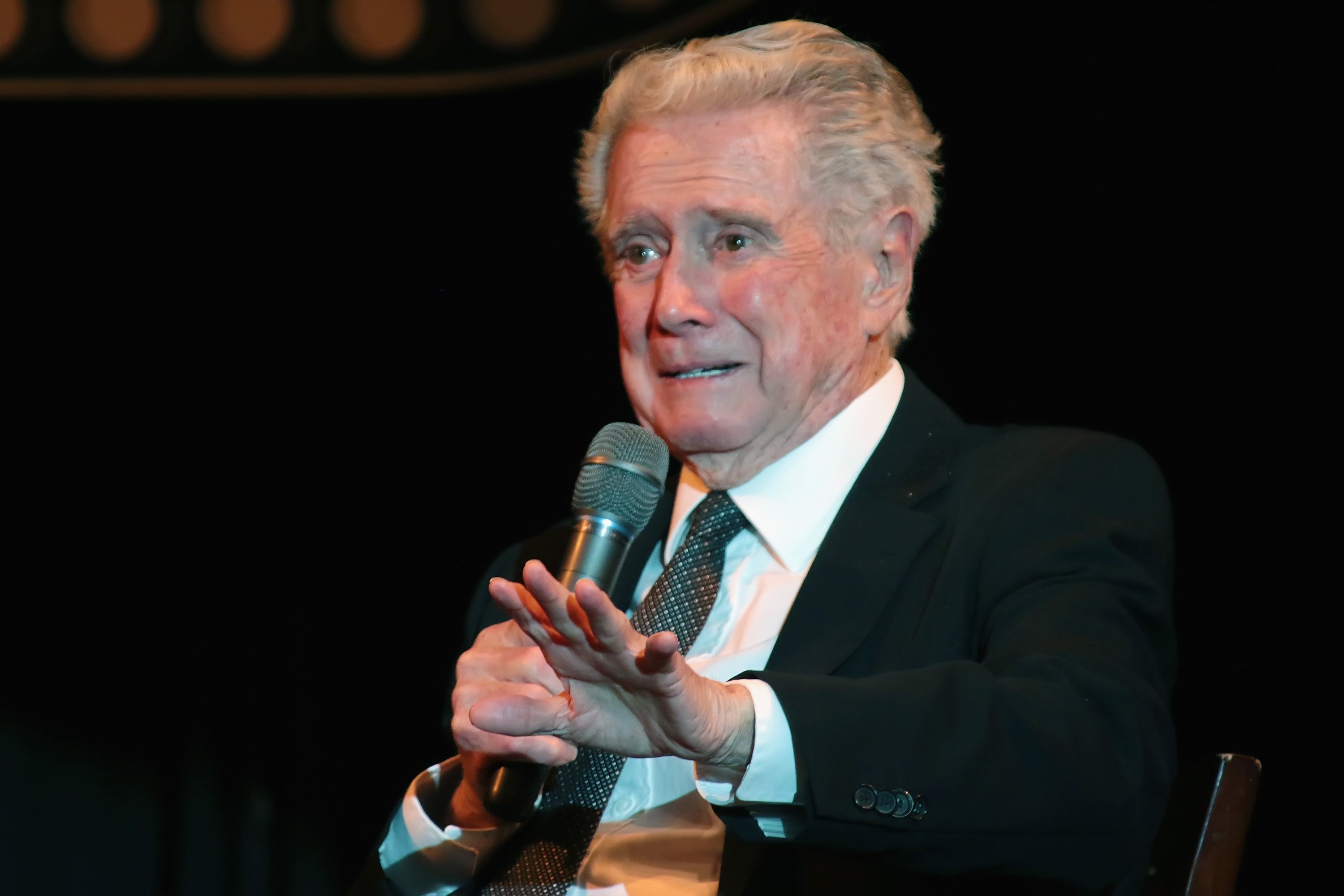 He was greatly adored by all of his co-stars, "I just adore this man," stated his Live!  co-host Kathie Lee Gifford, "I owe so much in my career and so much in my life to him. So many of us do."
---
REMEMBERING A MAN FOR HIS CHARACTER
His recent passing has been commemorated by the world, with co-stars and families paying their respects. His alma mater, the University of Notre Dame, was more than willing to hold the late icon's memorial service and burial in private. He was buried five days after his passing at Cedar Grove Cemetery on the campus.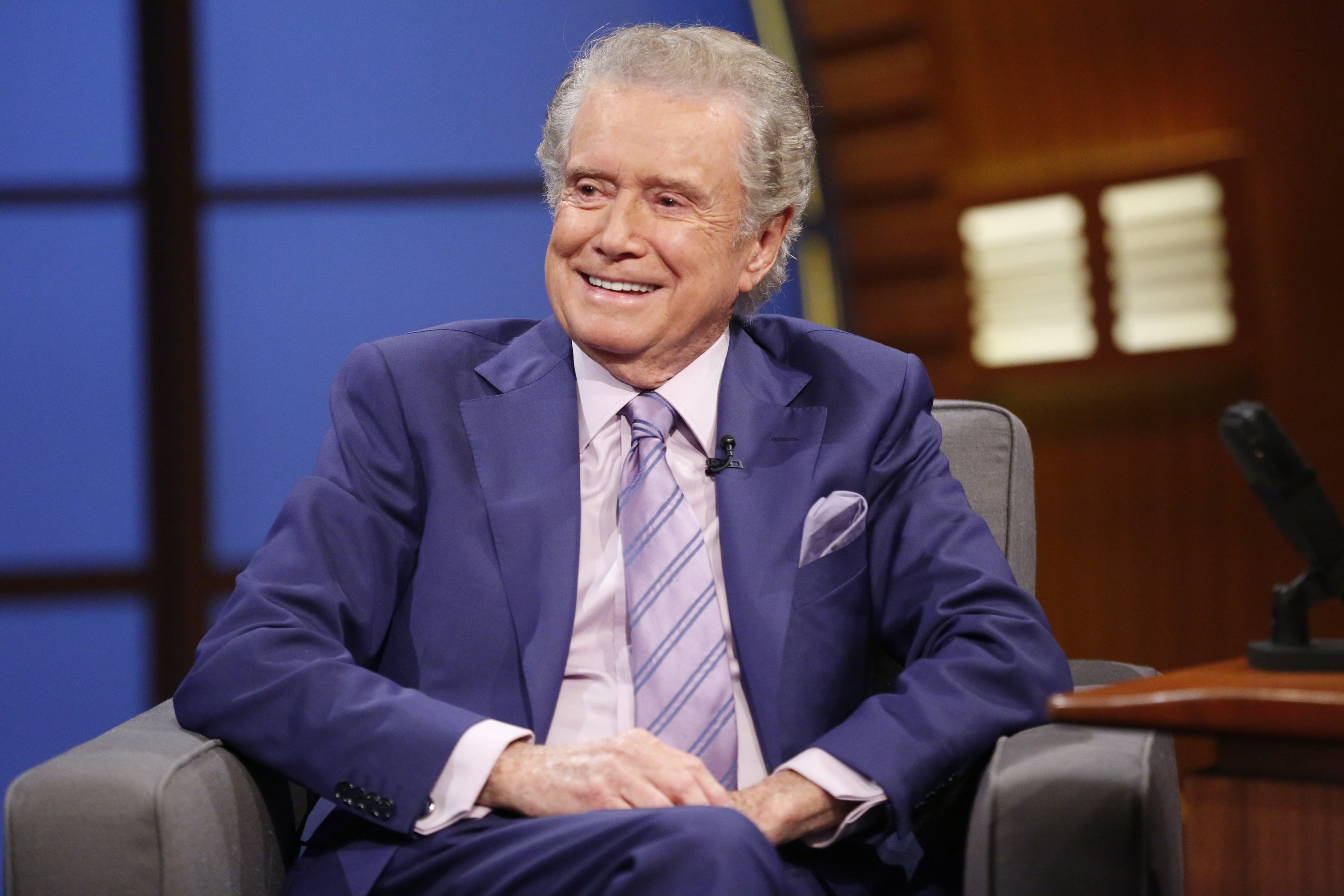 Fourteen years ago Regis had expressed he wanted to be remembered as, "a nice guy who did his best to give you a few laughs and make you feel welcomed to his show." Without a doubt will he be remembered under this light, as his family described his company as joyful, conversational, and inclusive.
Thank you EVERYBODY! #TODAYMusical "@KathieLGifford: Look who loves @Regis! EVERYBODY! #TODAYMusical @klgandhoda pic.twitter.com/XIok4rjbVD"

— Regis Philbin (@regis) December 3, 2014
Starting from the bottom as an NBS page to putting more hours on camera than anyone else in the history of American television, Regis Philbin has proved to be a man of perseverance and many talents. He did not host for the cameras, but for the thrill and joy of captivating the hearts and minds of the American viewer. 
How did you first hear about the late Regis Philbin? What have been your experiences with him as an iconic TV host for American TV shows? Do you think he will be remembered by the American people as one of the greatest television legends?
ⓘ The information in this article is not intended or implied to be a substitute for professional medical advice, diagnosis or treatment. All content, including text, and images contained on, or available through this ENG.AMOMAMA.COM is for general information purposes only. ENG.AMOMAMA.COM does not take responsibility for any action taken as a result of reading this article. Before undertaking any course of treatment please consult with your healthcare provider.